80s Theme Party Outfit Ideas. Looking for the right costume for a 1980s theme party? Wondering how to dress for an 80s party? We have the best of 80s fashion, 80s attire, clothing, outfits, accessories and much more. There is nothing more fun than a Theme Party. Be it any theme party, dressing right is important so as to stand out in the crowd.
If your social calendar is marked with an 80's theme party, then you have loads of planning and shopping to do. The best thing about this post is that we'll be sharing only the best fashion trends from the 80s so you can look amazing when you carry them to the party.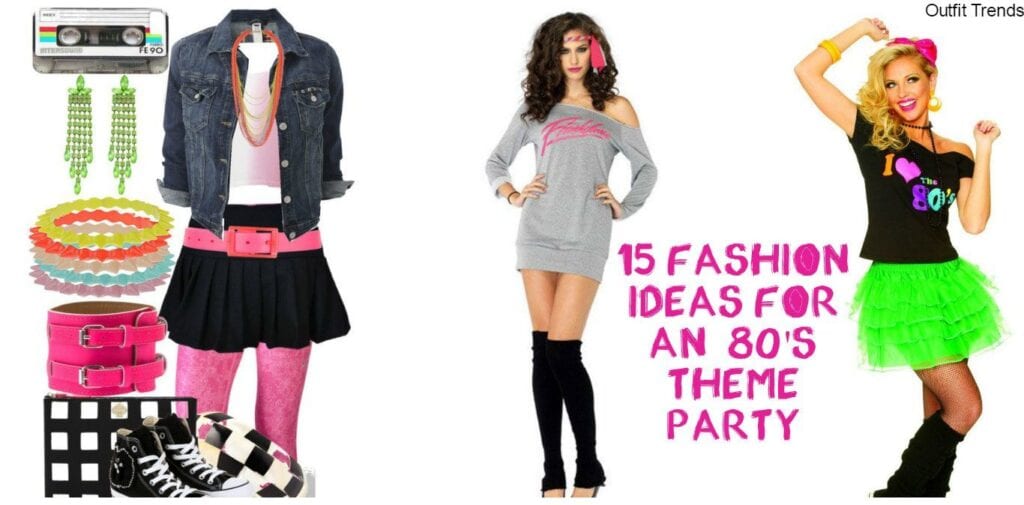 What to Wear to an 80's Theme Party
Dressing up for a theme party is always fun and amazing, however, dressing right and spot on is very difficult and worrisome. Here are a few outfit ideas for an 80's theme party that will help you stand out in the crowd and turn some heads.
↓ 18 – All Set To Rock And Roll
80's is all about rock and roll, dress bright and lively with this black and pink dress and you are all set to move to the 80's groove. If you don't wish to have your hair colored, choose a funky headband or hair accessory to stay in character. You should also wear as many funky jewelry as you can find. You can also wear an off-shoulder shirt with jeans but flashy miniskirts are most highly recommended, as for the shoes, anything with high heels would work well.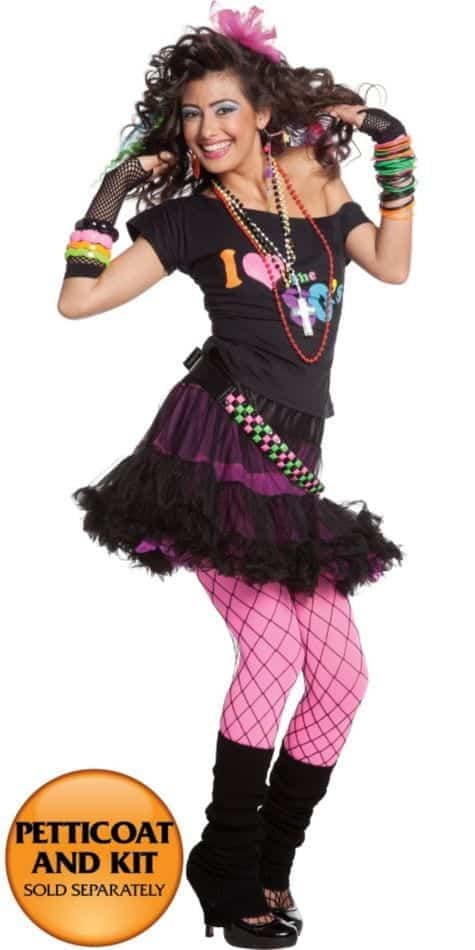 ↓ 17 – DIY 80s Costume
This subtle yet classy look is a true depiction of the 80's, go soft and natural for the theme party and you are definitely going to sizzle the party.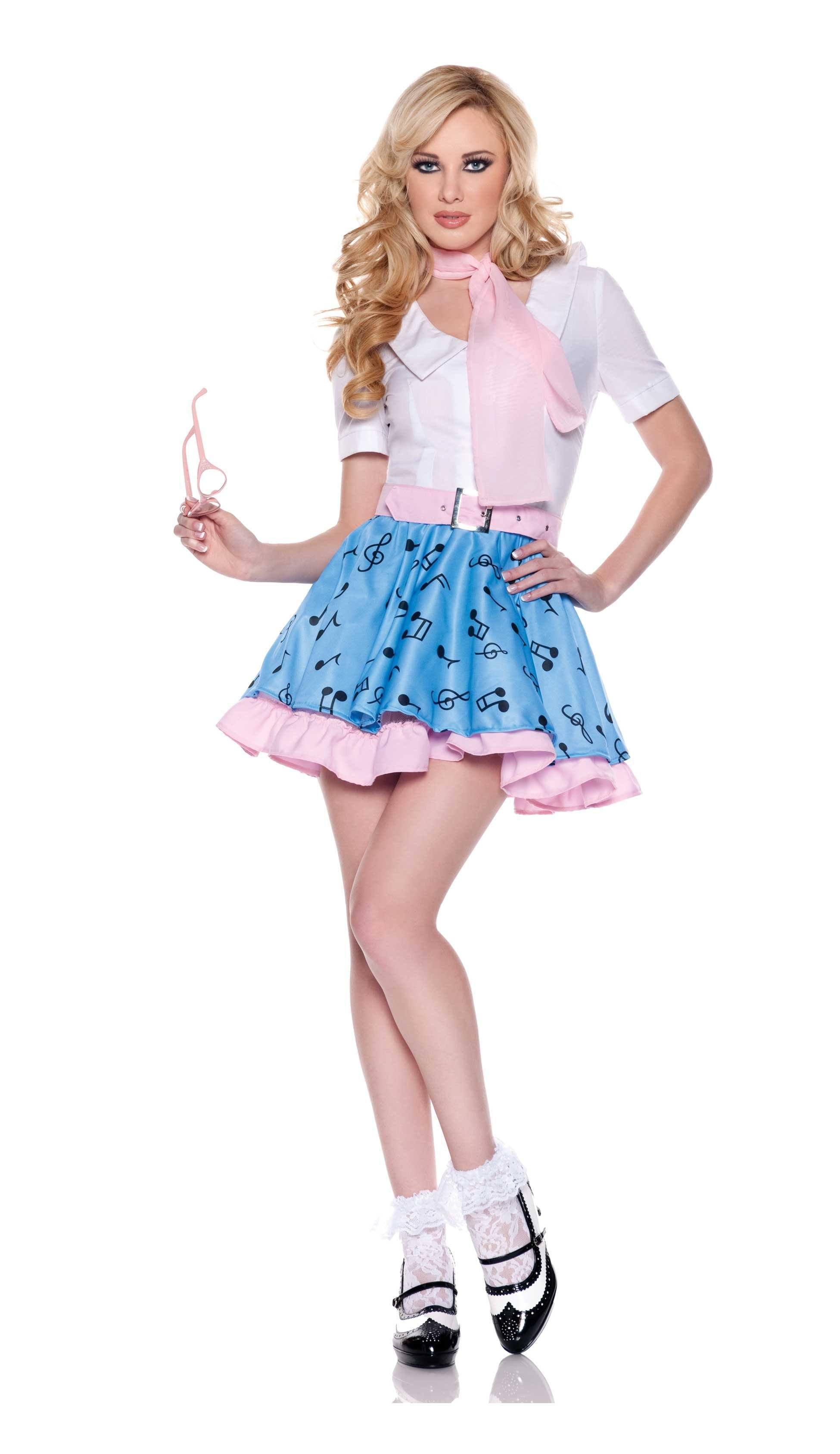 Source
↓ 16 – The Classic 1980s Attire
80's was all about the onesies and jumpsuit. This attire is a must to achieve the perfect 80s look for any 80's theme party. If you're a minimalist kind of girl who likes to keep things simple then this is the look you want. Hoop earrings and a top bun would surely get you some extra points. So don't miss out these 20 Cute Outfits with Top Bun Hairstyle to Compliment Style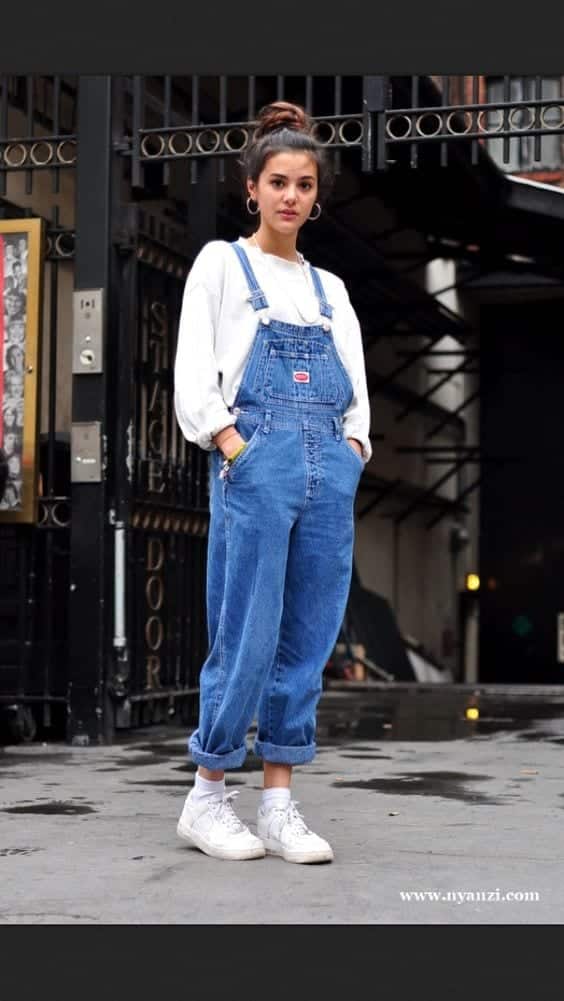 ↓ 15 – It is All About Colors
80's was supposedly the most colorful era of the fashion world. Mix and Match all the colors and add in some funk to your outfit. Leg warmers too were a specialty of the 80s and you just can't have an 80s costume without them – given that the party is in Winters of course. And if you're wearing gloves then make sure you choose ones without fingers as fingerless gloves were a super hot trend in those days.
Also check out Cute rave party outfits-20 ideas what to wear for a rave party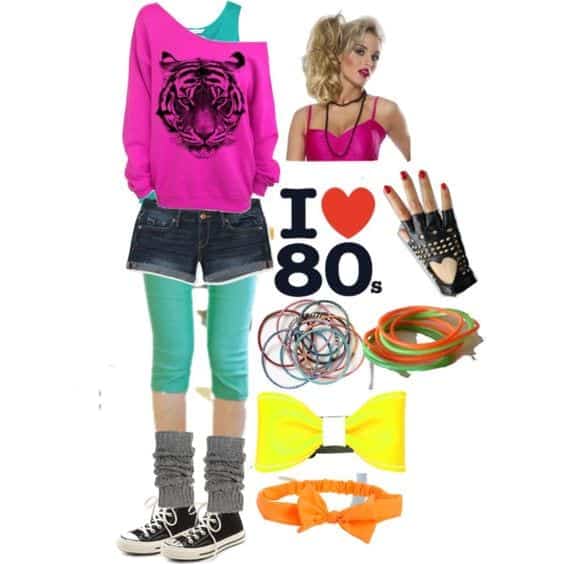 Source
↓ 14 – Add the Florals
Make your wardrobe pop out with this classic 80's floral pants. This look is one of the most unique, cute and stylish look of the 80s that is a must to complete your look for the theme party.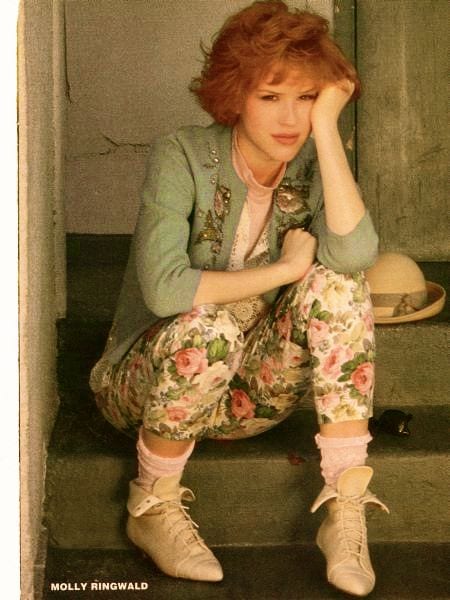 Source
↓ 13 – How to Dress 80s Goth
Unleash the party animal within you, go wild and crazy. Opt for this bold look to depict the true spirit of the 80s.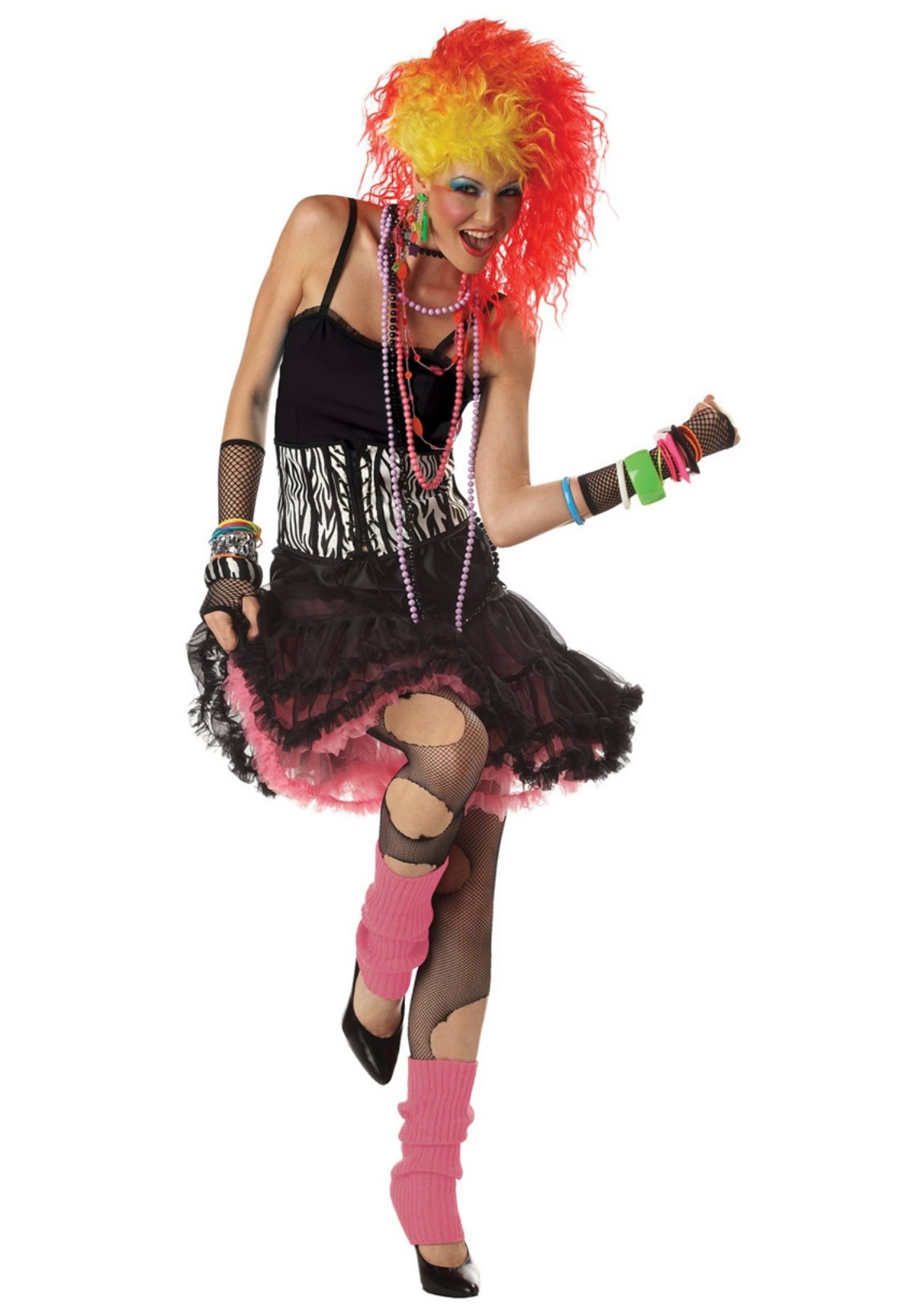 ↓ 12 – Get the Look
Source
For a party at the beach, don't miss out these 16 best beach party outfit ideas for women-beach style look
↓ 11 – Sassy And Chic 80s Party Costume
It is all about the attitude. Flaunt this look to the theme party with style and pride. The funky headband and permed hair are the highlight of this look.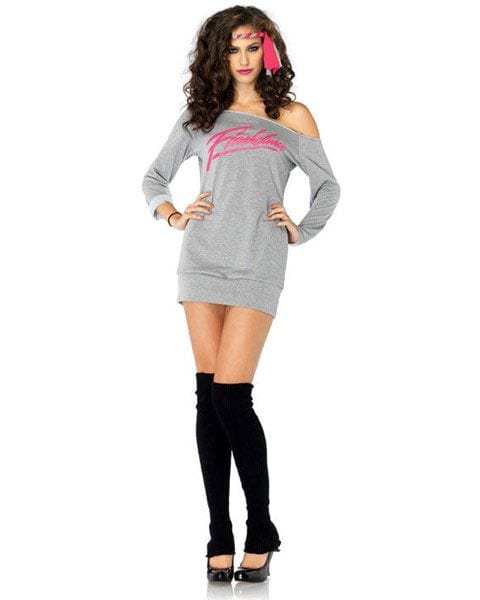 ↓ 1o – Straight off a Magazine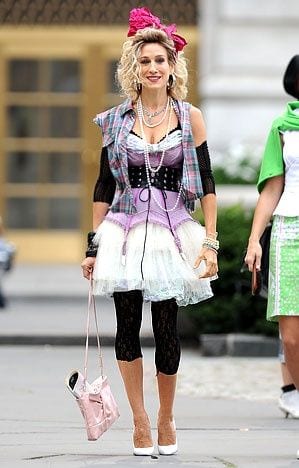 Source
↓ 9 – Perfectly 80's
These are must-have essentials to look straight out from the 80s time period.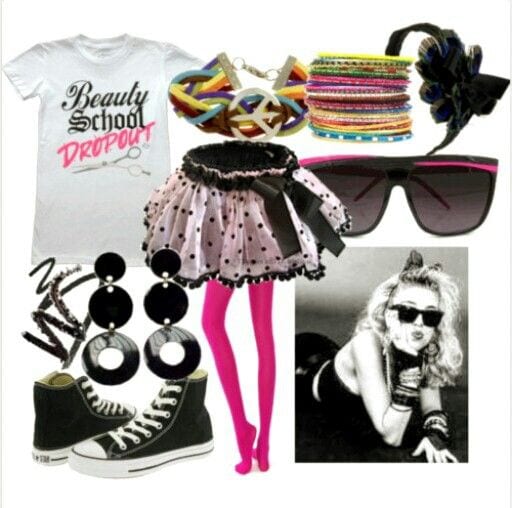 Source
↓ 8 – Add some Neon
Adding neon beads can definitely add funk to your plain wardrobe making you ready with the perfect 80s look. This is one of the most appropriate looks if you have a tight budget.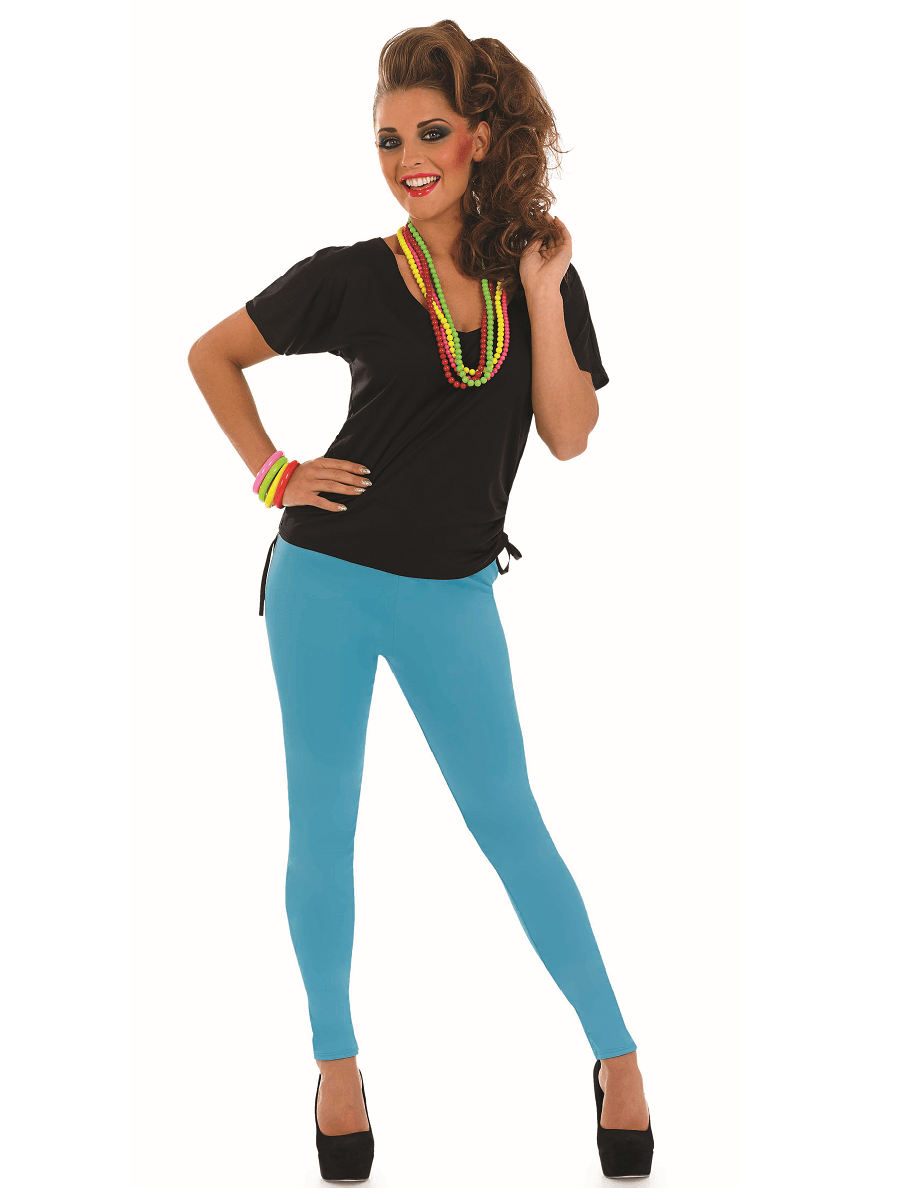 ↓ 7 – Simple yet Cute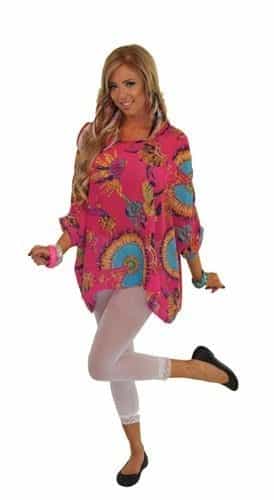 ↓ 6 – Add Some Heat
This messy hair look with a funky attire is a must for the 80s look. Wear some bright makeup to make your dress pop out. For the eyes, go for an elongated eye liner paired with bright eye shadows.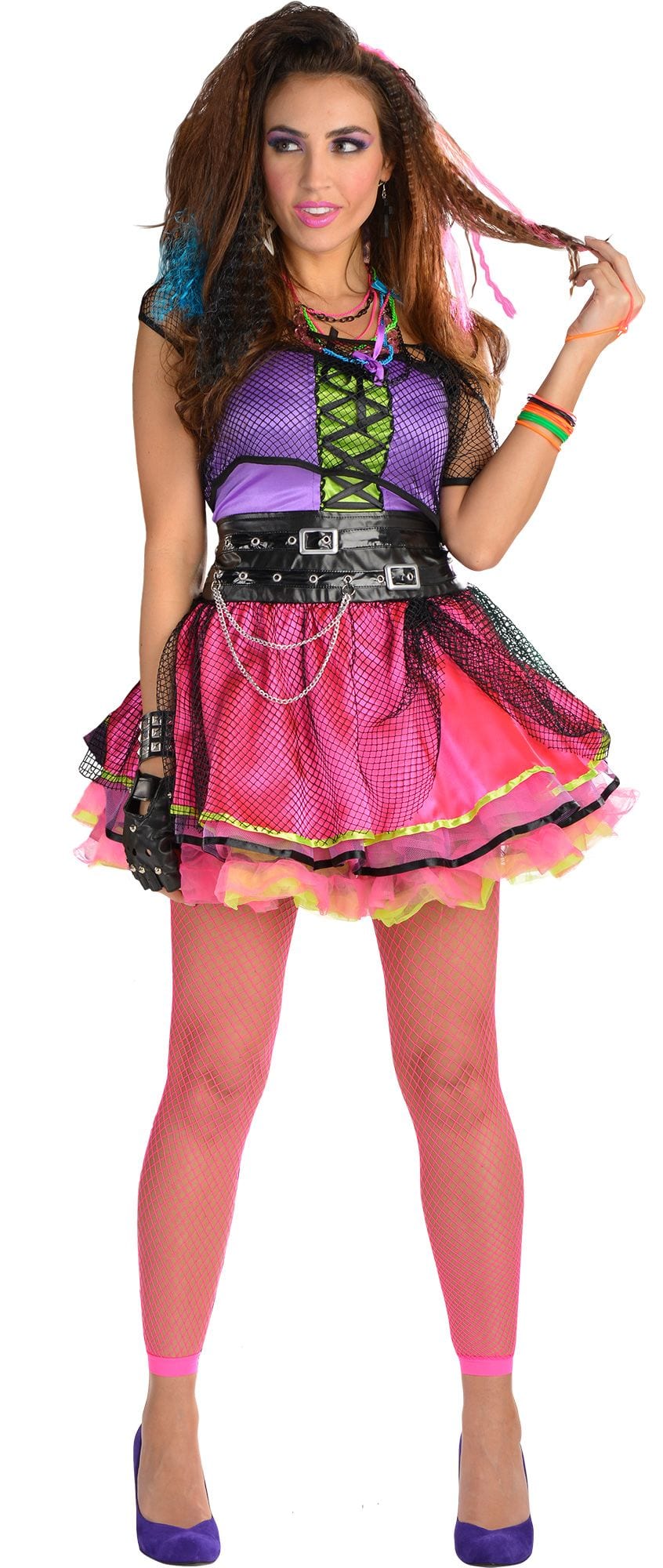 Also check out these amazing Dinner party outfits-18 ideas on what to wear to a dinner party
↓ 5 – Black and Green
This bright and bubbly look is definitely a true depiction of the 80s look. Wear this to any party and you will definitely turn some heads.

Source
↓ 4- 80s Look with a Twist
This graceful look is a total winner when it comes to 80s theme parties. Adding in the shades will definitely move your style up a notch. This look is best for a daytime party of course, and if you're wondering what shades you should go for then let us tell you that Ray-Ban sunglasses were at their peak during the 1980s. In fact, the most stylish celebrities of that decade used to love Ray-Bans so without a second thought, wear them!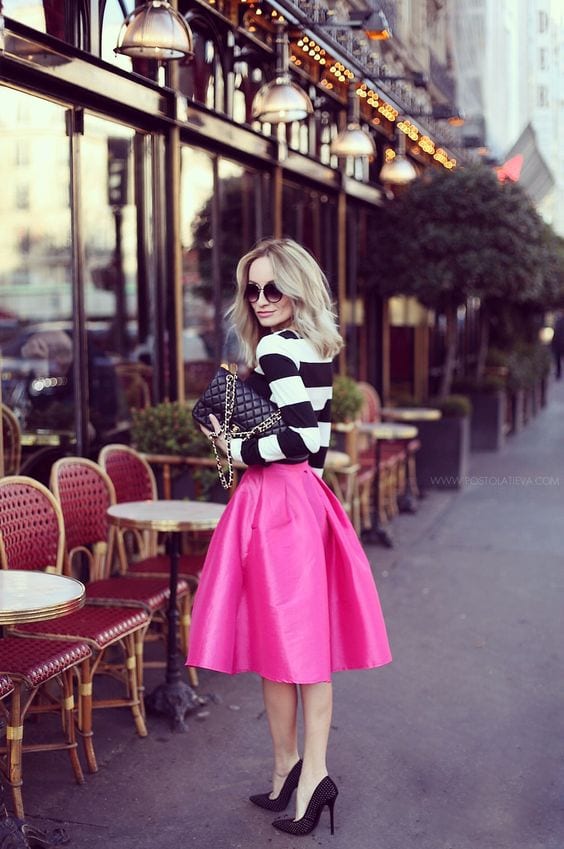 ↓ 3 – The Rock Star Look
This extremely traditional 80s look is a must if you are going to a rock party. Give your hair a messy look and go crazy with your attire. This is also more of a biker girl look which was a hige trend back in the 80s so it's surely a great outfit idea.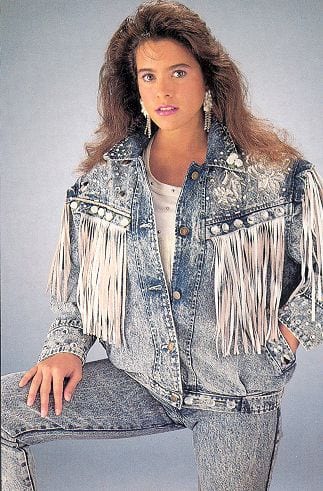 ↓ 2 – Add Some Denim
Adding a denim jacket to your ordinary wardrobe will definitely set for you a retro look. This look is all about being fearless and having your own swag style. Go for messy hair or a partially shaved hairstyle to complement this look if you're brave enough. You can also check out these awesome Outfits with Denim Jacket-20 Ideas How to Wear Denim Jackets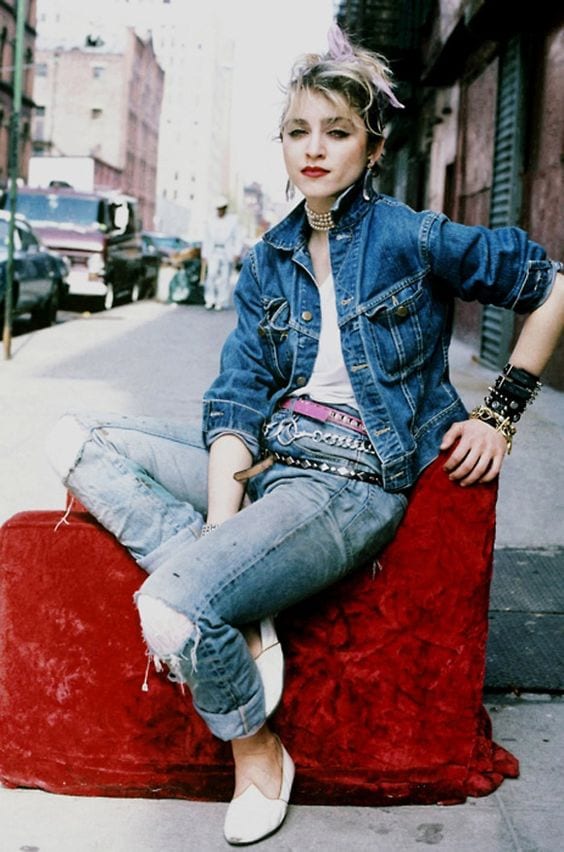 Source
↓1- Back to the 80s Punk Style
The 80s were totally about punk and neon looks which is why this outfit combination is perfect for an 80s style club party. Do remember to wear a nice bright colored lipstick to go with the look.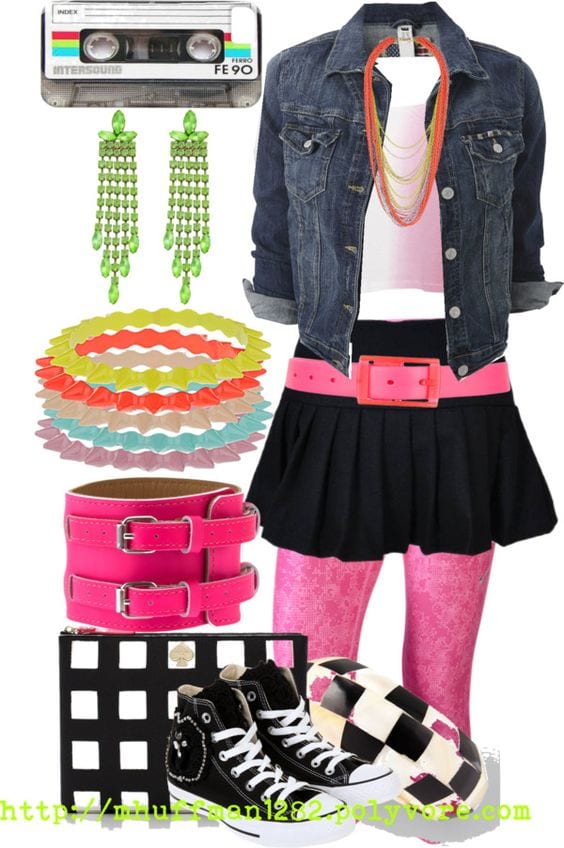 Source