Christmas party outfit Ideas – The season of jingle bells and mistletoe is just around the corner, and it's time to start planning your Christmas party outfits.
This article will give some amazing ideas to help you rock the party in style. Whether you're attending a family dinner, a work event, or a festive get-together with friends, we've got you covered.
From classic red and green ensembles to trendy metallics and sequins, we have compiled a list of the best Christmas outfits for women of all ages!
Here's a quick summary of everything we will be discussing today: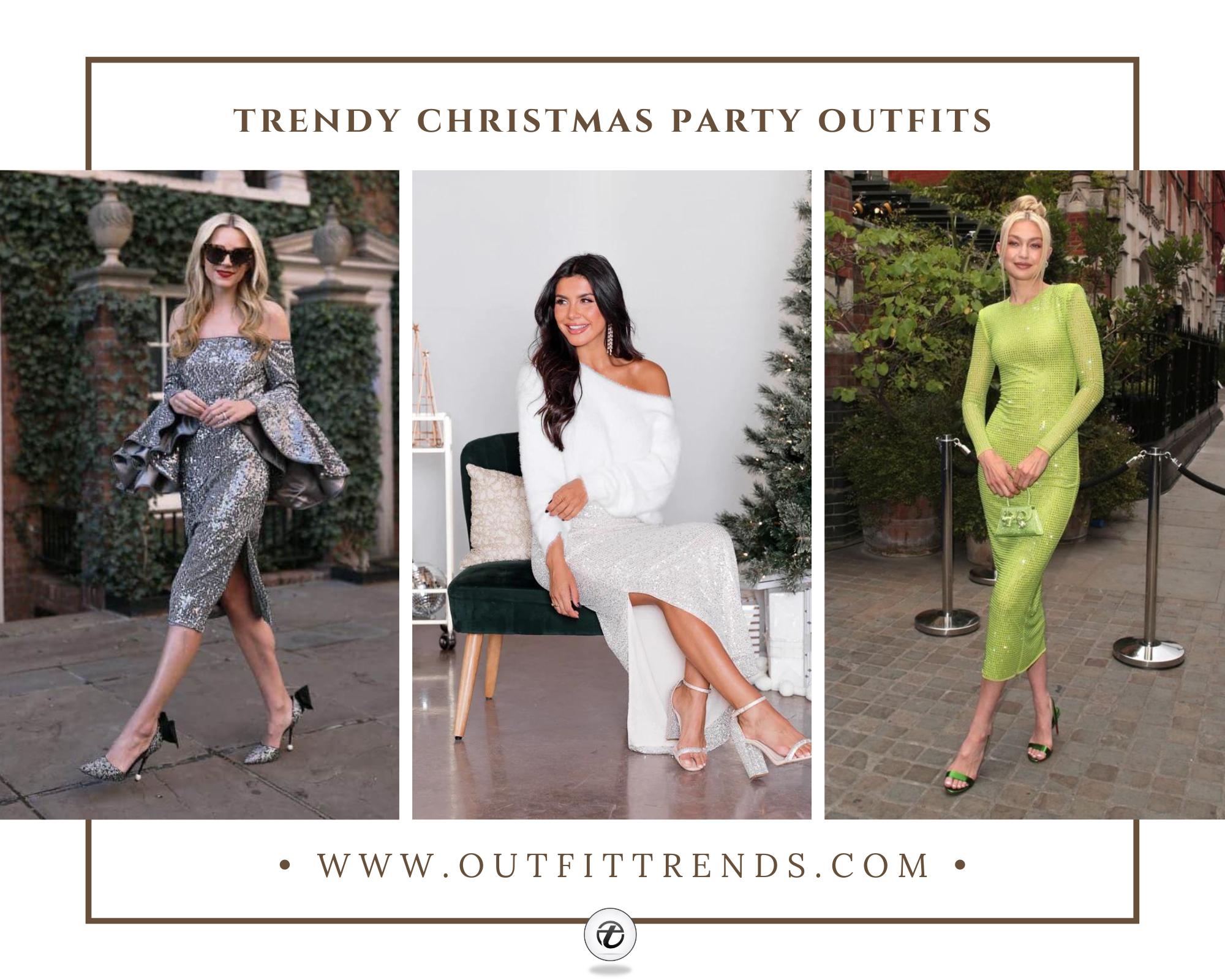 What Should I Wear to a Christmas Party?
Christmas party attire is holiday-themed clothing for social events, such as family gatherings, office parties, or formal events. It can vary depending on the type of party and the dress code specified by the host or hostess.
Generally, Christmas party attire can range from festive and casual to more formal and elegant. This year, rich textured clothing items like velvet, sequins, tweed, and tulle are widely popular.
You can pair some leggings with an oversized sweater or jeans with a comfy hoodie for a casual affair.
Contrarily, a dark-colored colored, flowy, or tight dress will work as long as you go for a bold look in the night. Do some smokey eyes along with it, and slip on the highest pair of heels you own for the perfect night-out appearance!
The Latest Holiday-Themed Trends
Here are the top 5 trends to look out for this Christmas, and despite not being everyone's cup of tea, they are worth following: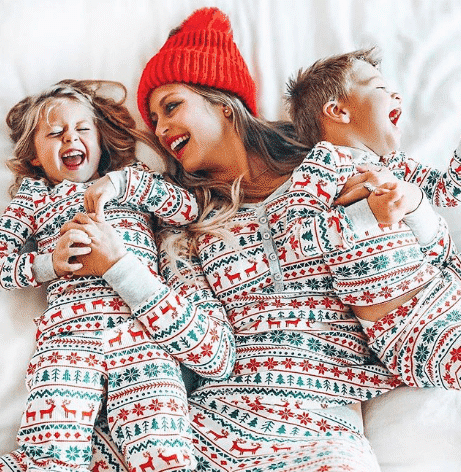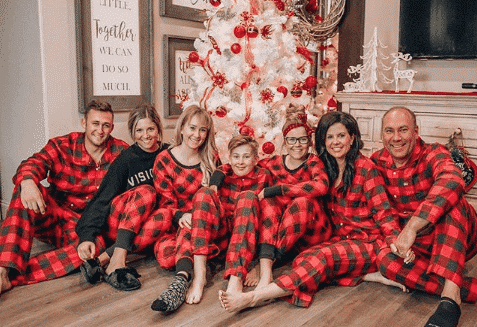 Matching Pajamas for the kids, dogs and adults $47.99
Plaid Skirts (Royalty approved)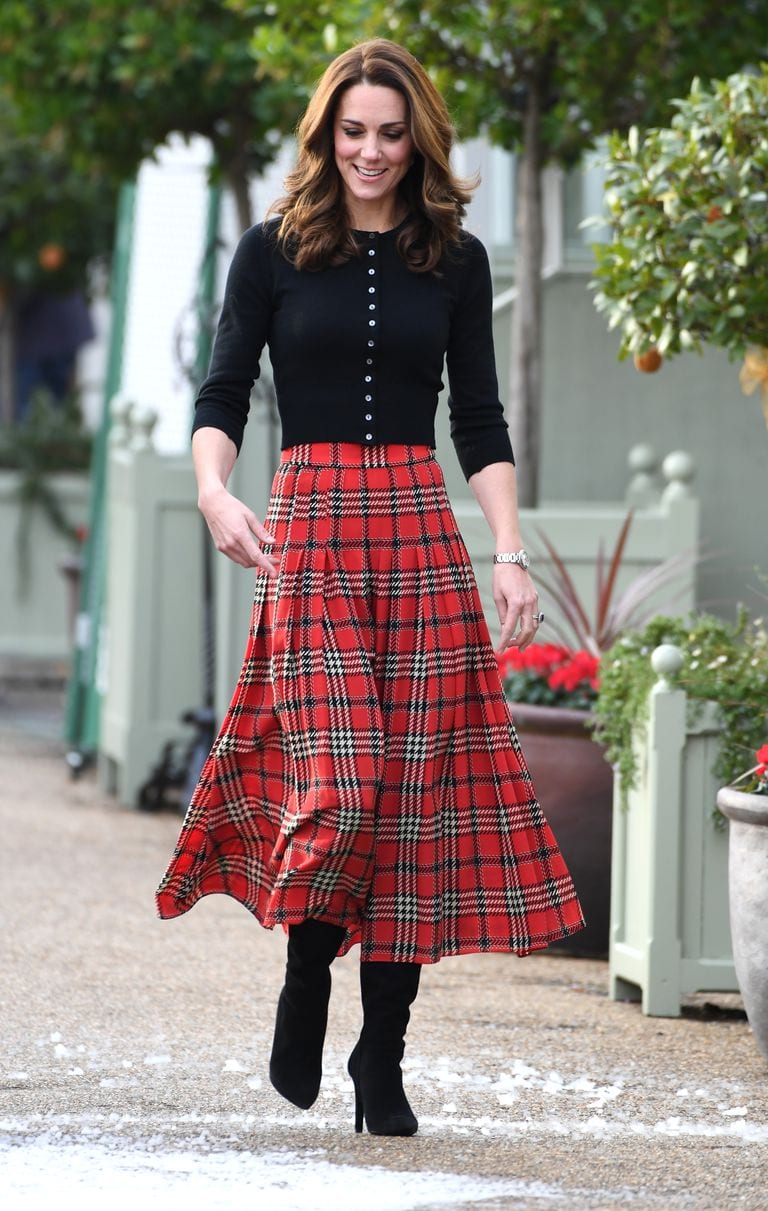 Flared Casual Mini Skirt $14.85
Pantone Colour – Ultra Violet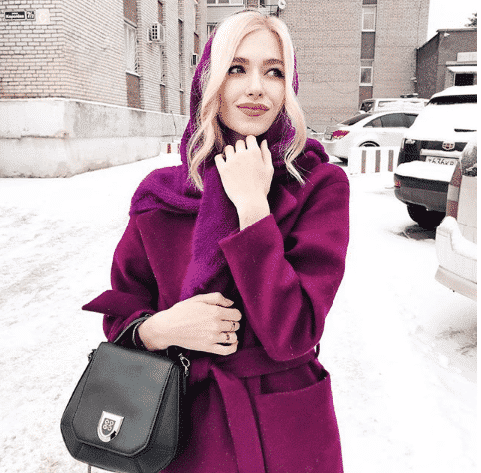 Purple Trench Coat (similar) $12.69
Christmas Tree hair (other popular hair colors include tinsel and red wine):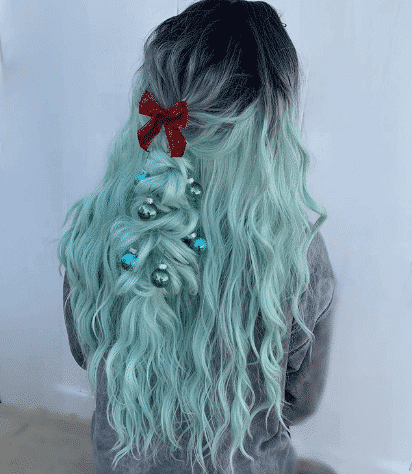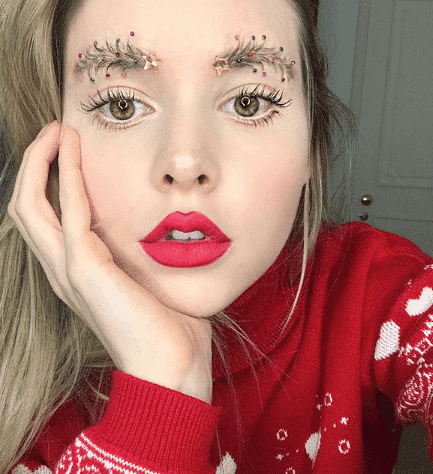 Tips on Choosing Your Outfit
Christmas only comes once a year, so make it count by dressing up in your best and brightest and creating a stunning, coordinated look for all your upcoming holiday parties!
First, you need to find out when a party is taking place. This is vital information because not all outfits go well when worn at night time and vice versa for day time.
Once you know the party time, think about your budget. Look for designer outfits at stores if you can afford expensive attire. And if you're on a tighter budget, keep track of the yearly Christmas sales and try to get the best deals.
Wear darker, sparkly, glittery outfits at night while keeping warm-toned or pastel ones for daytime.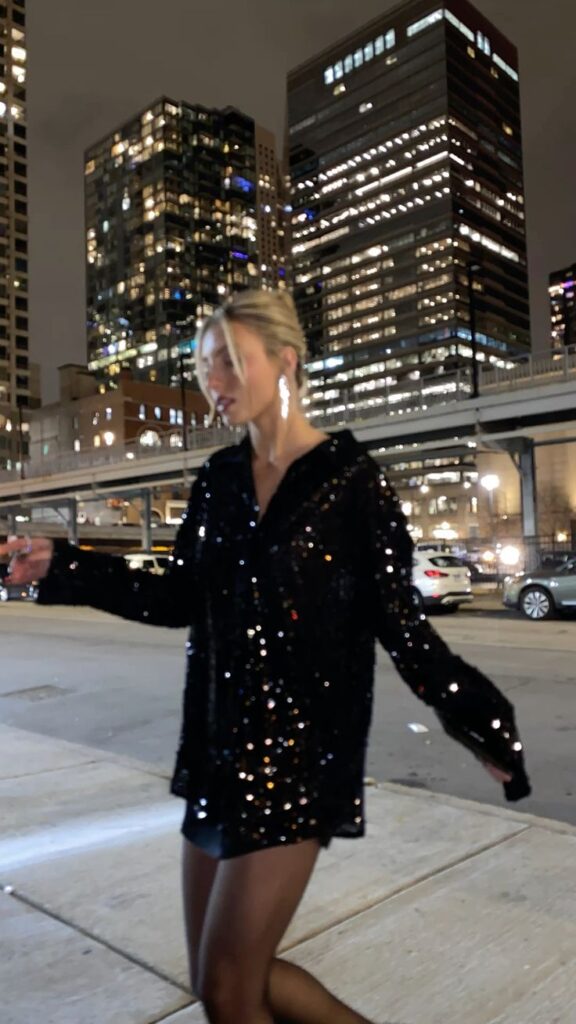 You do not have to strictly stick to green and red for Christmas parties unless there is a theme. You can also wear a black and white dress with a scarf.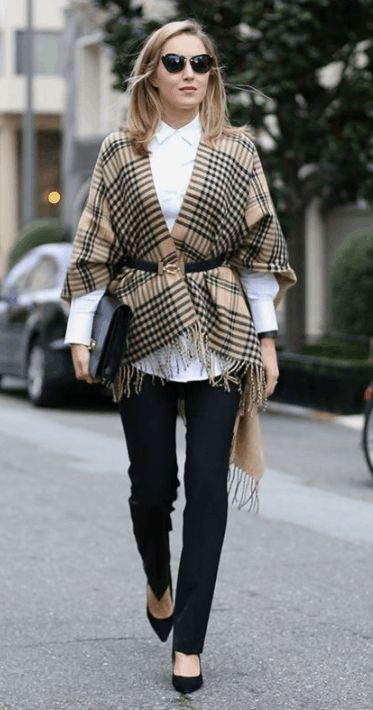 It is not usually too cold during the daytime, so you can go for the lighter fabrics and heavier ones at night since that is when the cold hits. If the party is outdoors, it is best to overestimate the cold rather than underestimate it.
Stock up on long coats! They save the day at every cost. Style your dress with a long coat if you don't have warm outfits.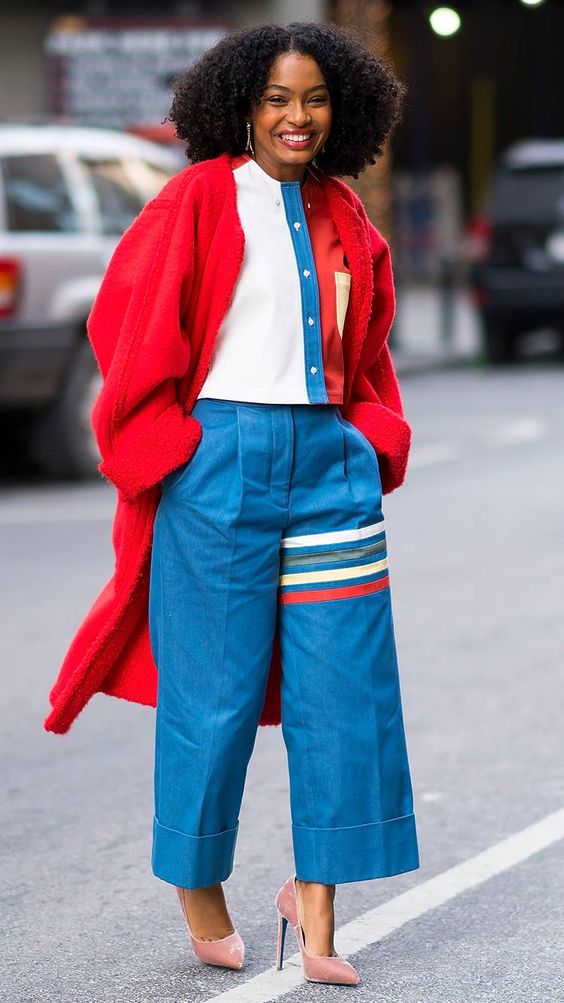 Looks with mufflers are super festive! Make sure you buy a generic green and red muffler so that even if you do not have a dress that follows the theme, you can still top it off with a muffler that does.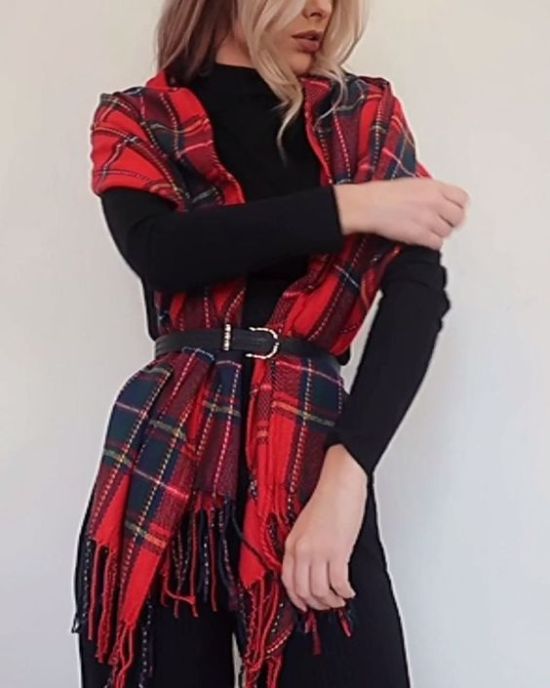 Celebrity Style
30 – Sheer, Black, Sparkles, and Zendaya are Words that Belong Together!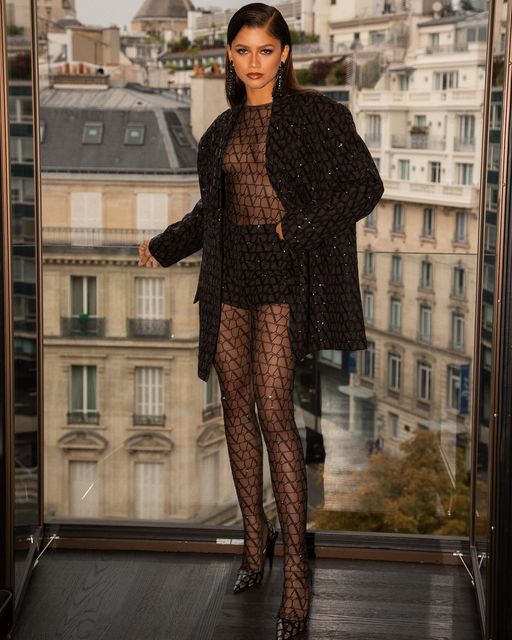 29 – Opt for a Unique Shade of Green Like Gigi Hadid!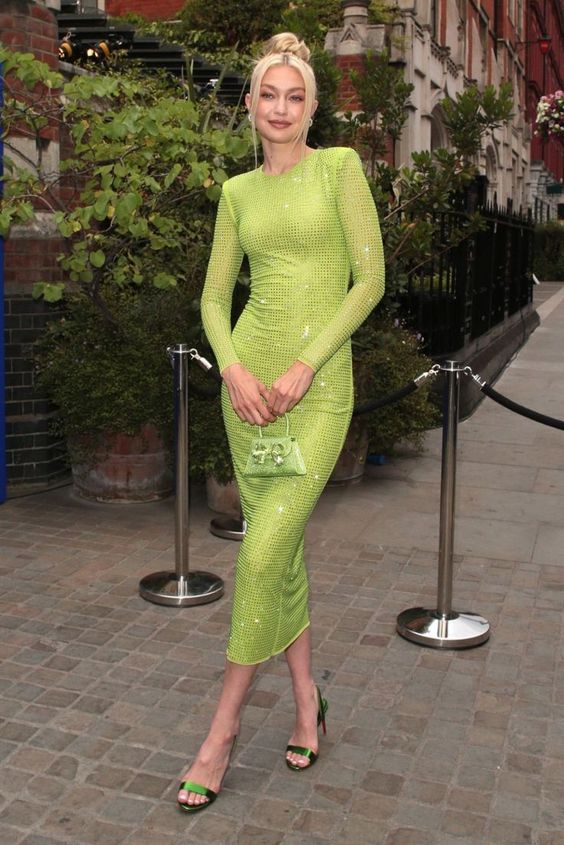 28 – Take Inspiration from Lizzo's Mrs. Grinch Costume
Queen Lizzo makes sure to serve great Christmas looks for plus-size beauties.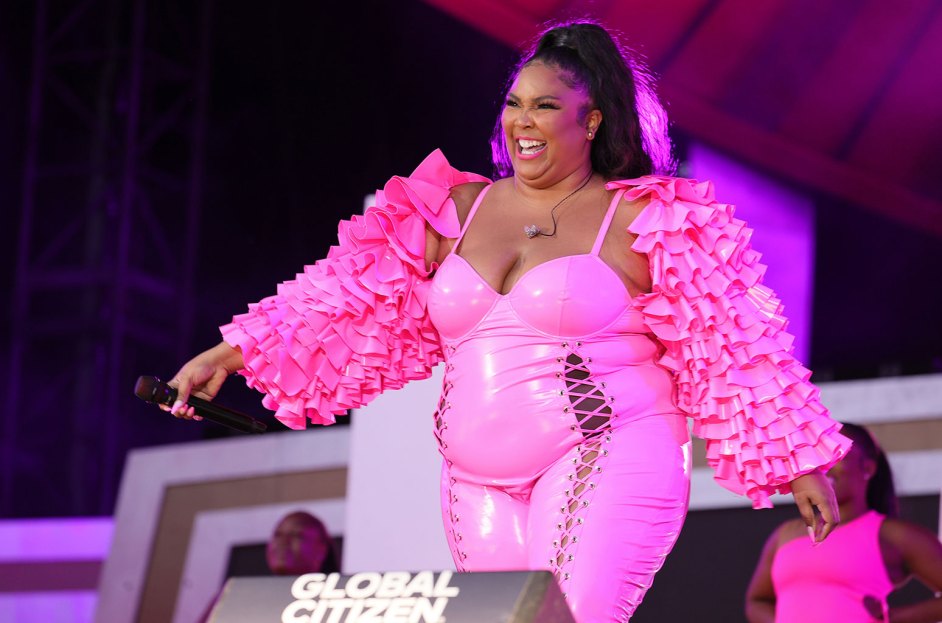 27 – Hailey Beiber's Dreamy Dress in Ruby Red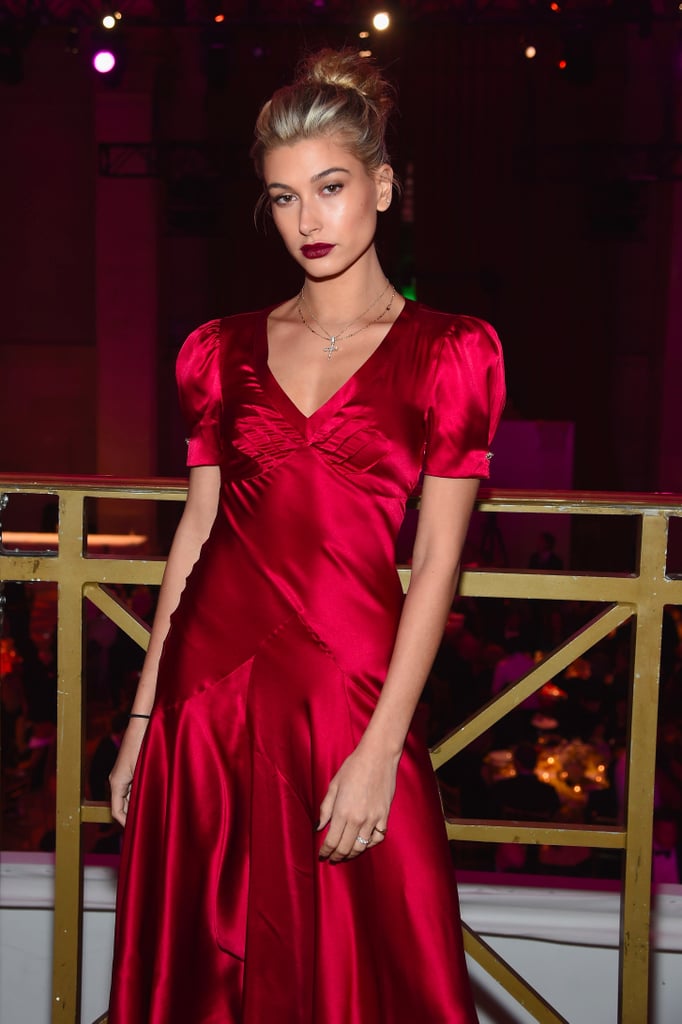 Best Christmas Outfits for Parties
26 – Pair a Turtleneck with a Long Coat
Turtlenecks are the staple look for winters in recent years, but festive turtlenecks have their vibe. This look is exclusively for parties where you can dress up in any colors that extend till late at night, hence the warm attire.
25 – All Black Can Never Go Wrong
The one-shoulder top adds a touch of glamour and sophistication, while the black pants keep the overall look grounded and sleek. The brown overcoat provides a warm and cozy layer for colder weather and adds a pop of color.
These pieces create a balanced and stylish ensemble for various events, from a night out with friends to a more formal occasion.
24 – Opt for a Green Jumpsuit And Red Coat
It's time to let your sparkly girl dreams come true with this Christmas outfit.
23 – Comfortable Hostess Fits for a Holiday Gathering!
I know most of the mommies on Christmas can barely manage to dress up their kids, let alone themselves, because of the long holidays. So yes, you can get away with a simple festive sweater, as long as it has reindeer and trees!
22 – Play in Pastels This Holiday Season!
Change it up a bit this year, and instead of sticking to dresses, upgrade your style by a notch.
Grab a sweater vest and slip it onto a white button-down. Now, the trick here is to go soft on the colors but hard on the look, so get your hands on peach-colored wide-legged pants to go with the rest of the outfit. You will be stealing compliments all night.
21 – Three Unique Outfits for Christmas Parties
Heels are mostly preferred over flats for such special occasions. Wear flats if you plan on going to a party that lasts until midnight or if you are hosting and there is some dancing. But if you plan to stay for a short time, go for heels.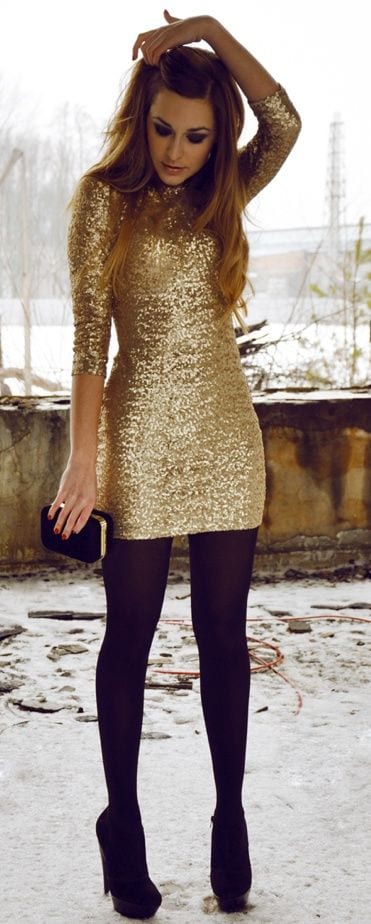 Match this simple yet stunning outfit with some gold jewelry and nail polish that is either nude or dark since both color ranges complement red.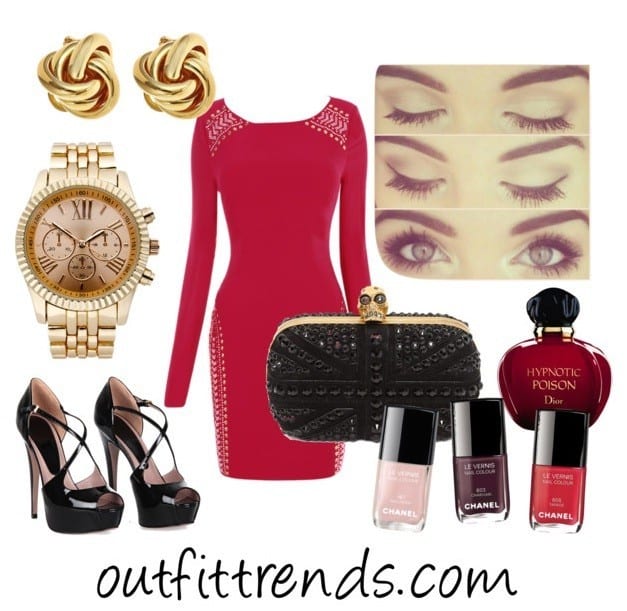 Long-sleeved dress (similar) $27.99
20 – Holiday Inspiration for Teens!
Teenagers like to wear colorful and funky outfits. Blazers can complement an outfit well, especially with a striped shirt.
For the bottom, wear a skirt, preferably a black leather skirt, as it will keep you warm and blingy simultaneously. Slip on matching long black knee-length heels that will give you maximum coverage in the cold.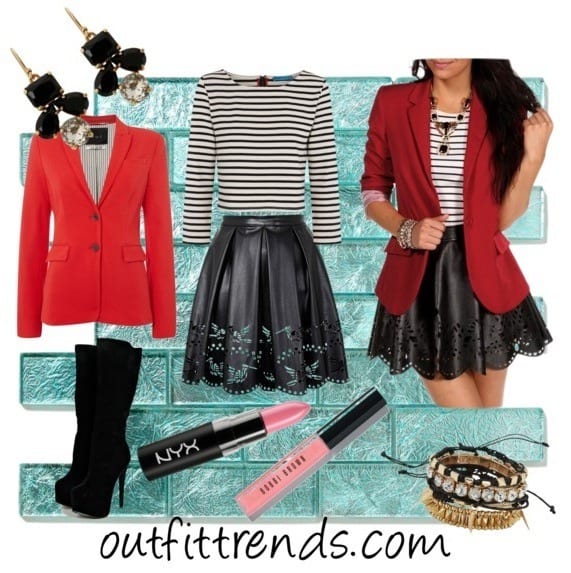 19 – The Time for Effortless Twinning is Here!
Many women consider sweaters ugly presents that are inappropriate for party wear. Try putting them to good use this year by rocking them at a party.
You can give them a flirty twist by pairing them with a floral dress and glittery ankle booties. Or you could wear them with tights and spice things up with your jewelry.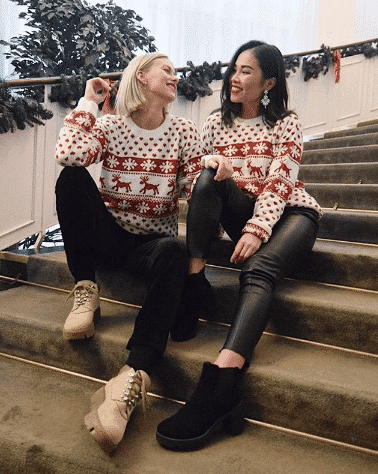 Christmas sweater (similar) $13.99
18 – Printed Dresses Are Always in Fashion
A cute dress with spaghetti straps is a timeless and effortless piece that can take you from day to night. Whether heading to brunch with friends or a romantic dinner with your special someone, it is perfect for a feminine look.
This versatile style can be dressed up or down, depending on the occasion. Pair it with sandals or sneakers and a denim jacket for a casual daytime look. Or, dress it up with a pashmina, heels, and statement jewelry for a night out in the town.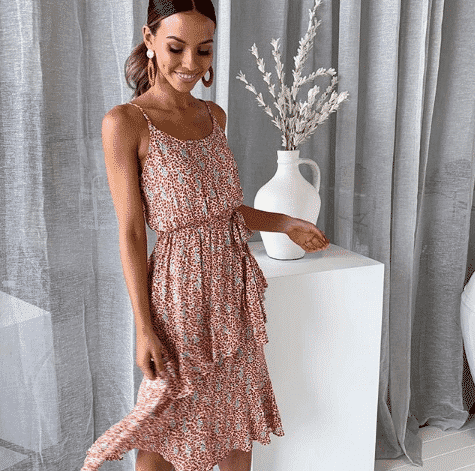 17 – Matching Family Outfit for the Holiday Card!
It's always a good idea to dress together, and it helps you get the cutest Insta-worthy photographs.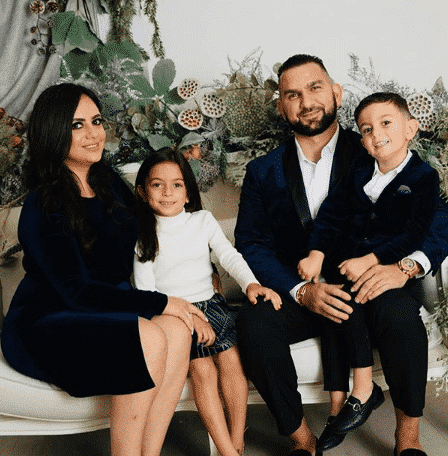 Instead of going for the same color (in case you find them a little too extra), you can go for different colors of the same group, like different shades of neutrals or pastels.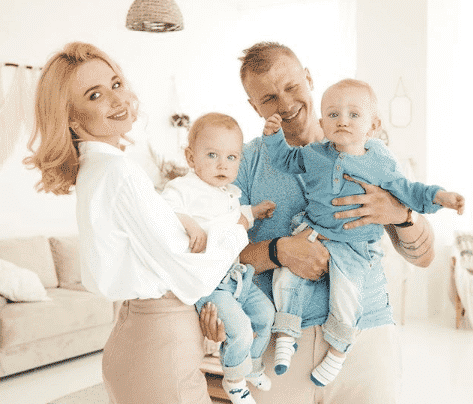 Family Matching Outfits $20.08
16 – Indo-Western Outfit Ideas
If you're looking for a chic outfit that will turn heads at your next party, consider pairing a classic white button-down shirt with a bold red skirt. The contrasting colors create a striking look that will stand out in a sea of black and gold dresses.
To add some extra flair to the outfit, add a scarf that complements the color of the skirt. You can secure the scarf with a belt to create a waist-cinching effect that will flatter your figure. The scarf adds a touch of elegance and sophistication to the outfit while still maintaining a playful vibe.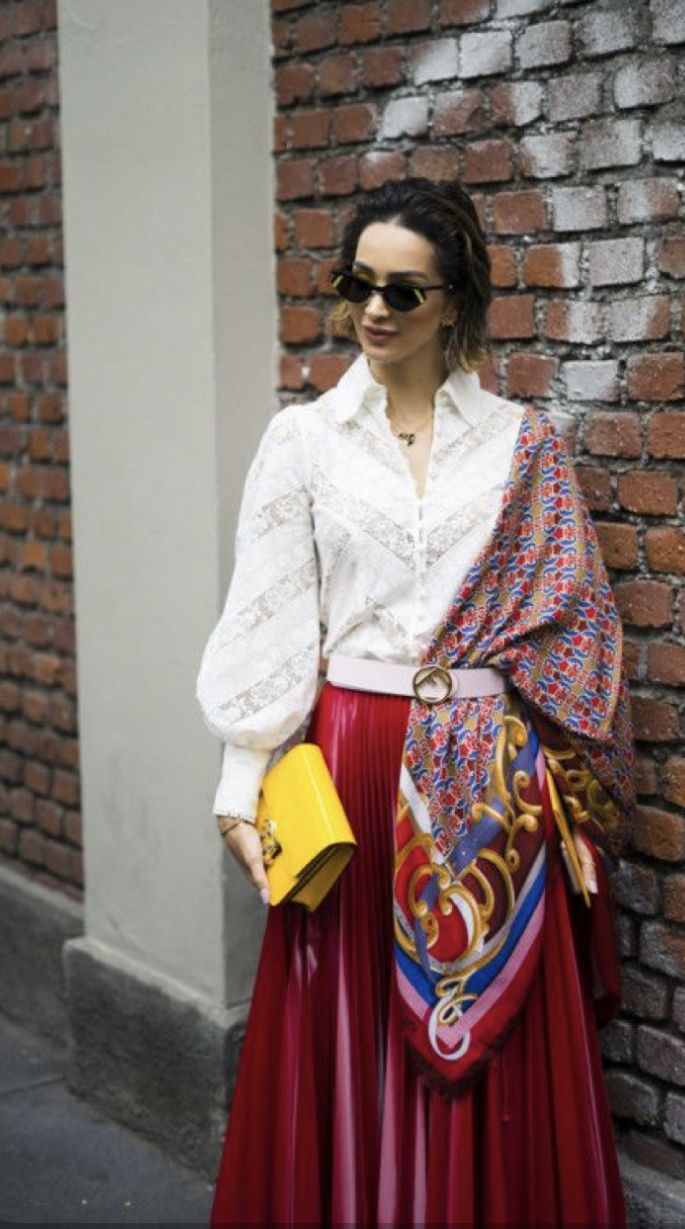 15 – Be a Stunner For Lunch in Holidays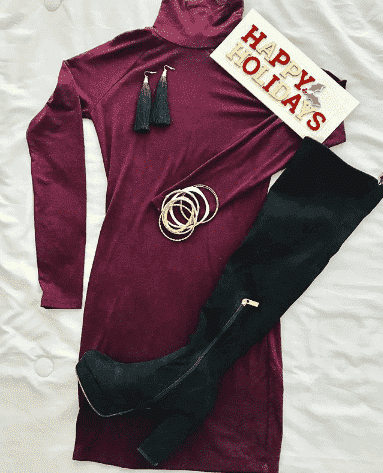 Long Sleeve Velvet Dress $21.99
14 – How To Dress For a Christmas Party at Work?
Parties at work are the most difficult to dress for because you want to be in a festive mood while staying appropriate and not breaking any rules.
Consider opting for a dress with a neckline that is not too deep, and keep the makeup soft-glam. If you are tempted to wear something metallic or sparkly, try going for just one such item and balance the look with remaining neutral pieces.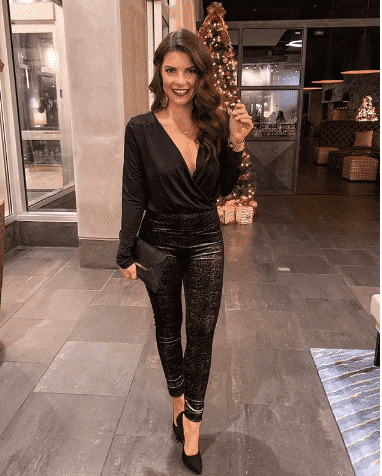 Black Patent Leather Pumps $42.99
13 – What to Wear To A Christmas Dinner Party?
Shimmery and festive outfits are always the most popular ones for dinner parties. Red, green, gold, and silver are always popular colors.
But if you wish to mix things up, wear a little black dress and glam it up with gold-colored accessories. So layer your gold chains, grab those heels, and you are all set to have a fabulous party.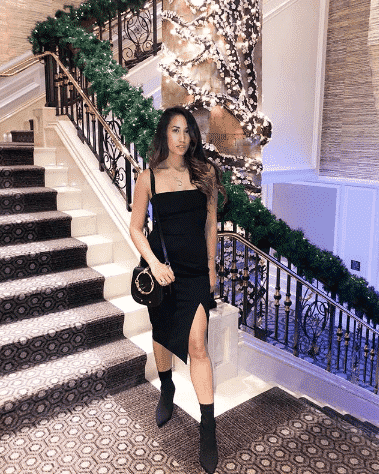 Women's Sleeveless Slit Bodycon $38.99
12 – Classic & Whimsical in a Flowy White Dress!
Would you not want to invest in an exquisite Christmas outfit and never wear it again? So, when buying the outfit, remember you want something practical that can be worn often.
Then come personal preferences; for instance, do you want something you can dance in all night, or would you prefer a dress that shows off your heels?
Many users find maxis more practical than gowns or dresses, as the maxis can easily be dressed down for casual daily wear. Consider all these things to find the perfect party dress you can wear repeatedly.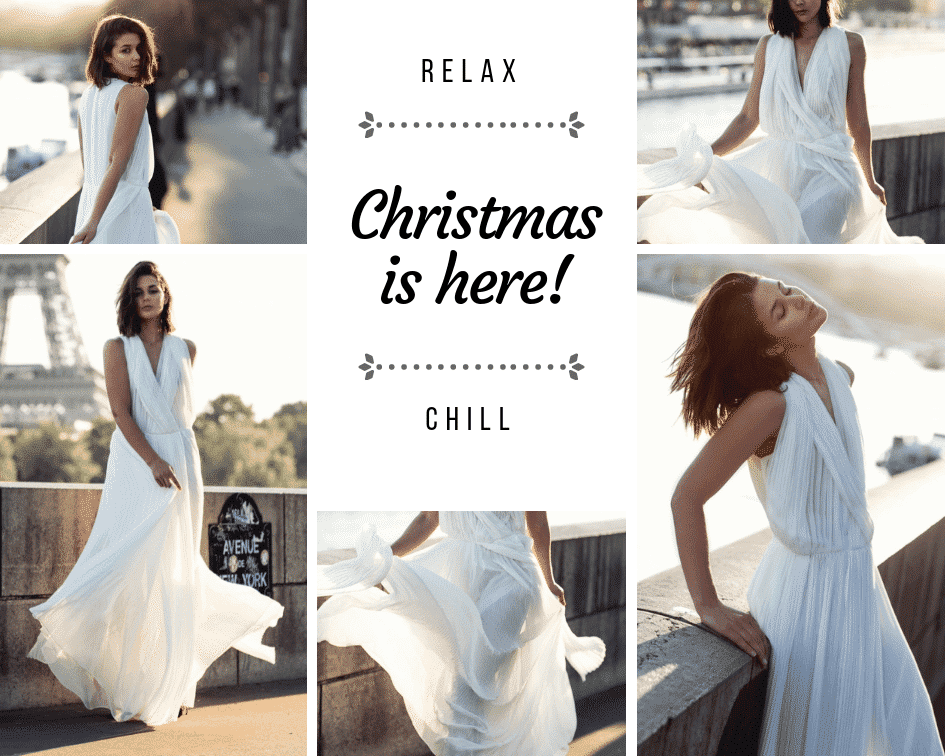 Flowy white dress (similar) $54.95
11 – Fancy And Glammed Up
Nothing beats sparkly cocktail dresses, and if you want to stand out from the crowd, look for ones with statement sleeves.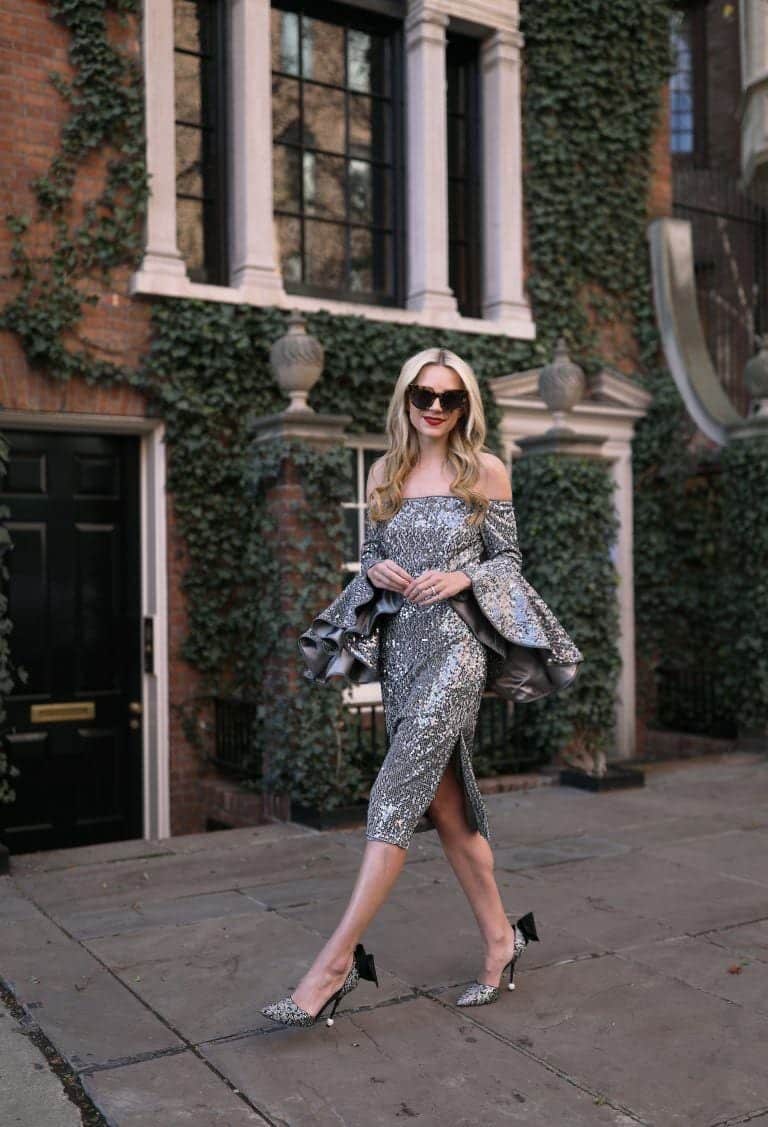 10 – Christmas Eve Party Outfit
If you like dressing up for parties without going overboard, then jumpsuits are usually the best middle ground to settle for.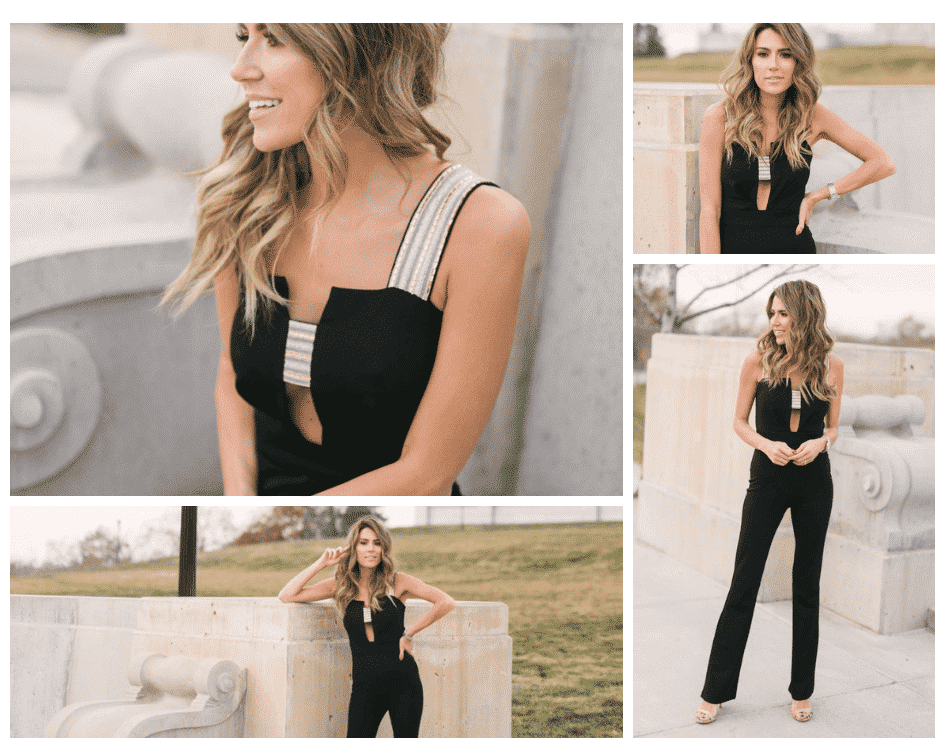 9 – Christmas Brunch Party Fits
If you are hosting brunch at your place and have lots to do, it is best to stick with a simple yet stylish outfit.
You could go for a baggy turtleneck sweater with skinny jeans, or if you want to glam things up a notch, go for an off-shoulder sweater and tuck it into your favorite linen trousers.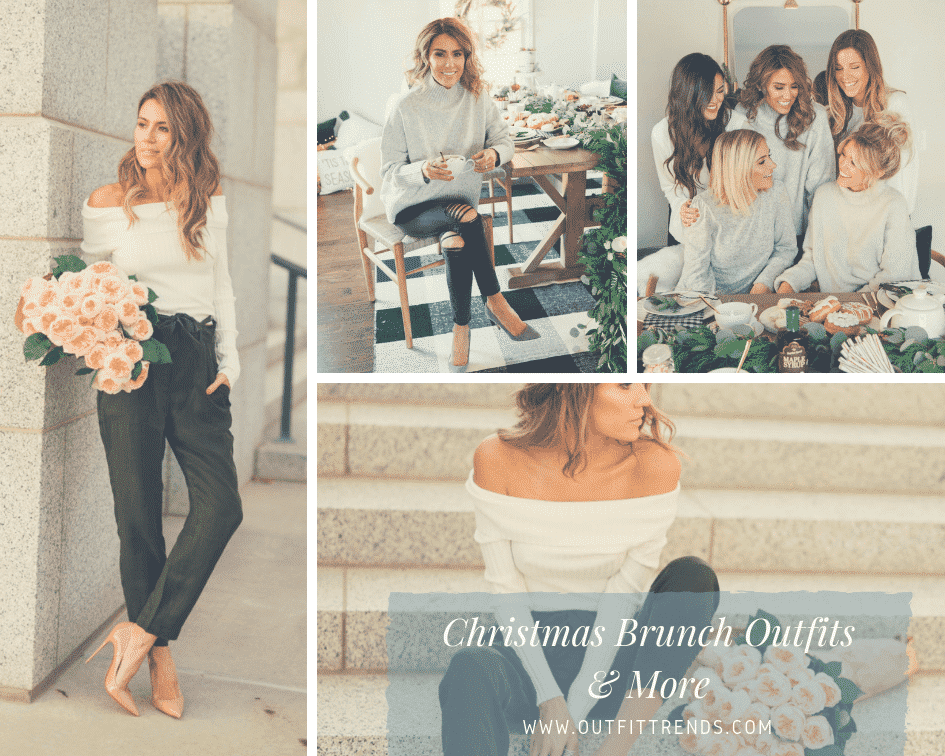 White off-shoulder sweater $22.99
8 – Ideal Christmas Fashion Accessories 
Consider the dress code and level of formality of the party. If heading to a formal party, add a statement piece of jewelry, like a pair of elegant chandelier earrings or a bold statement necklace.
For a casual event, opt for playful accessories like a beaded clutch or a printed scarf to add fun to your outfit. Metallic heels are a great way to dress up any outfit, but if you prefer flats, go for a pair in a festive metallic finish.
Lastly, consider bringing a statement coat or wrap to stay warm and stylish.

Satin button-down blouse $32.99
Get a cute black and white heart-designed dress for the outfit below. Mix some contrasting colors with hot pink, ranging from heels to purses.

7 – Styling with Jackets
Jackets may give you a biker look but can also give you the ultimate festive look when styled right. And if jackets are not your cup of tea, consider a shacket!
6 – Red is The Classiest Color
You can wear a black knee-length net dress to look unique and pair it with red accessories, jewelry, high heels, and a clutch.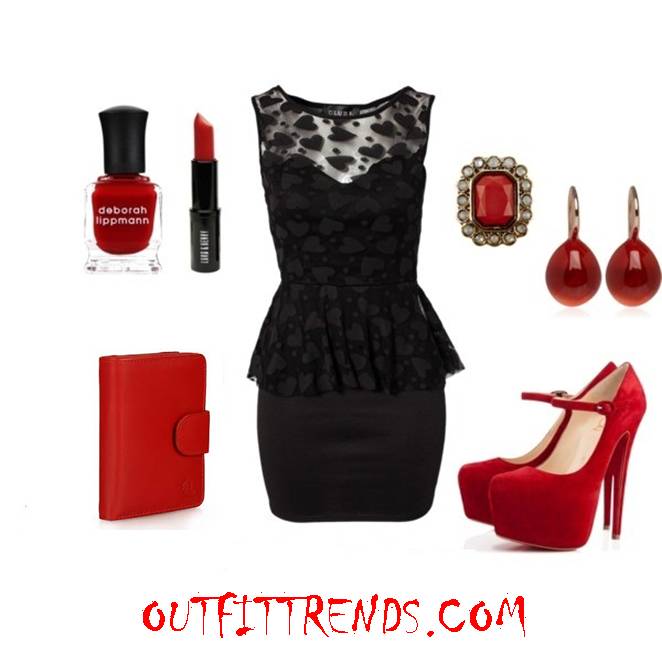 5 – Casual Party Wear for Festive Season
Add a blue blazer or jacket if it is extra cold out there. You can wear a pink beanie and a clutch for extra spice. Here's a complete guide on How to Stylishly Wear Beanie Hats.


4 – Elevate Your Look With A Stunning Skirt
A hot trend for the year is wearing sequin skirts. They make perfect combinations for your date night because of how sexy, showy, and glamorous they look.
If you are uncomfortable wearing skirts in the cold, you can always wear tights or leggings under them and match them to the color of your top.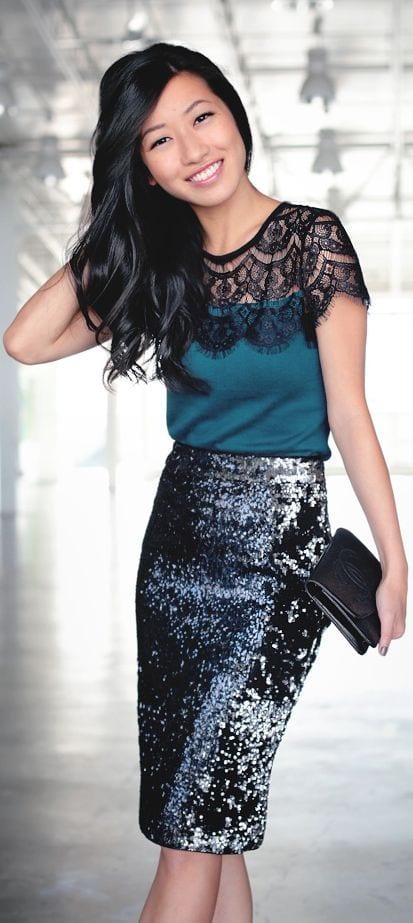 Black sequin pencil skirt $32.99
3 – How to Style a Blazer for Parties?
If you are into blazers and want to rock them for this party, pair them with black pants or skinny jeans.
Wear a loose chiffon top with a red and white print on it. Then add a black blazer with its front open, or go for a sleeveless one. Here are some Cute Outfits with Sleeveless Blazers.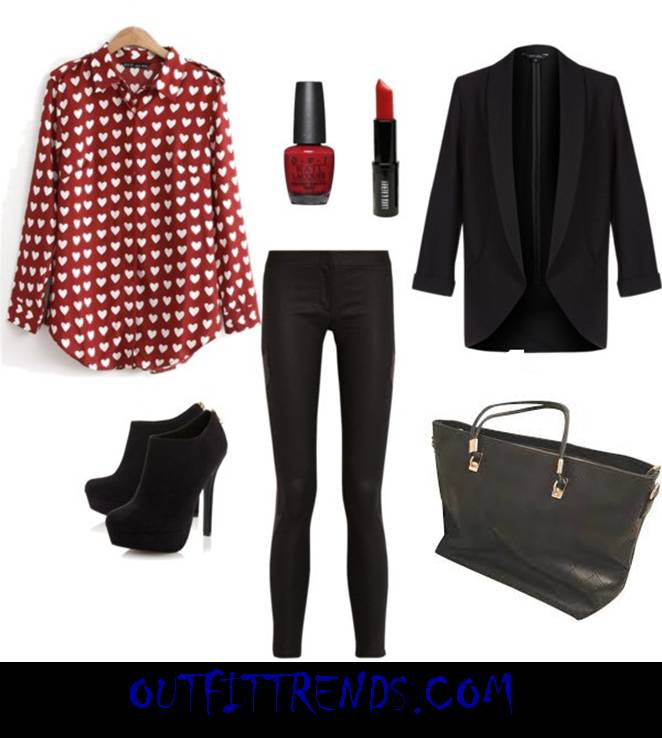 Dress shirt with hearts (similar) $15.99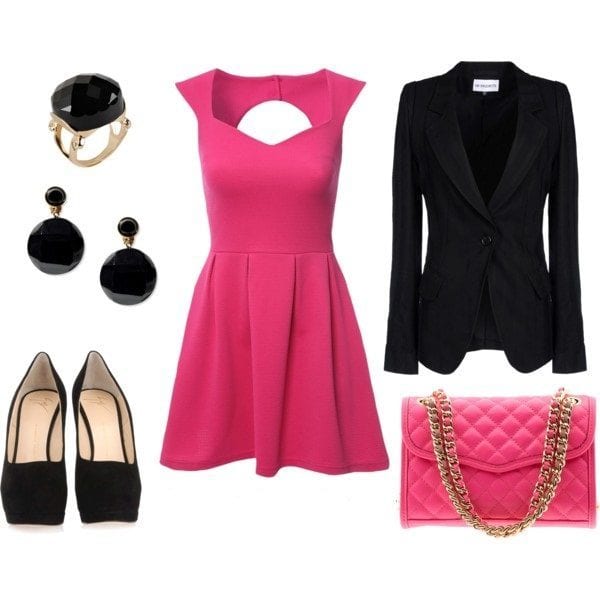 Add a blazer to a cute knee-length dress. For makeup, try to keep the eye makeup to a minimum and go for dark maroon-colored lipstick.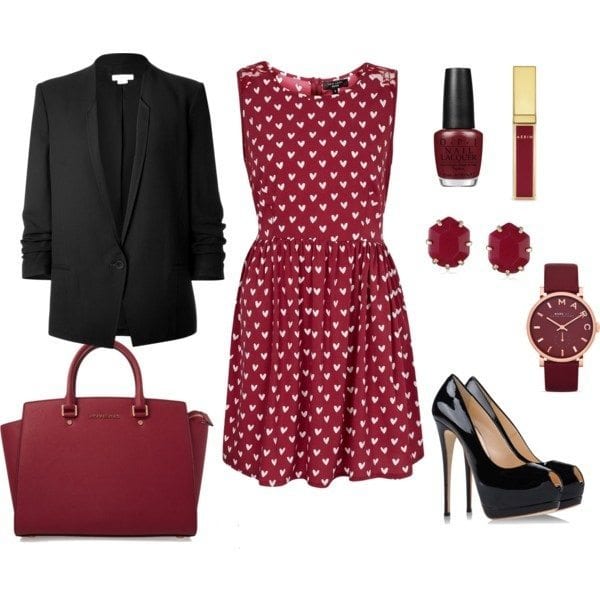 Heart printed dress (similar) $26.99
2 – Opt for a Wavy Hairstyle With a Cocktail Party Dress
If you're going to a cocktail party this Christmas, a wrap dress would be a great choice, especially if you can find one in a jewel-toned color like this stunning blue dress.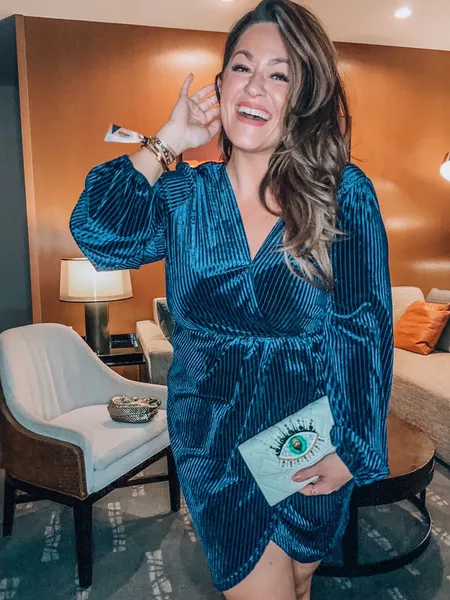 1 – Snug in Silk
These days, markets are loaded with formal silk dresses. They are available in various prints and colors, not to forget that the touch of silk against your body gives the snugest feeling ever.
Add nude or silver-colored jewelry, nail polish, and lipstick for the accessories. Do not forget to go for high heels and a formal clutch.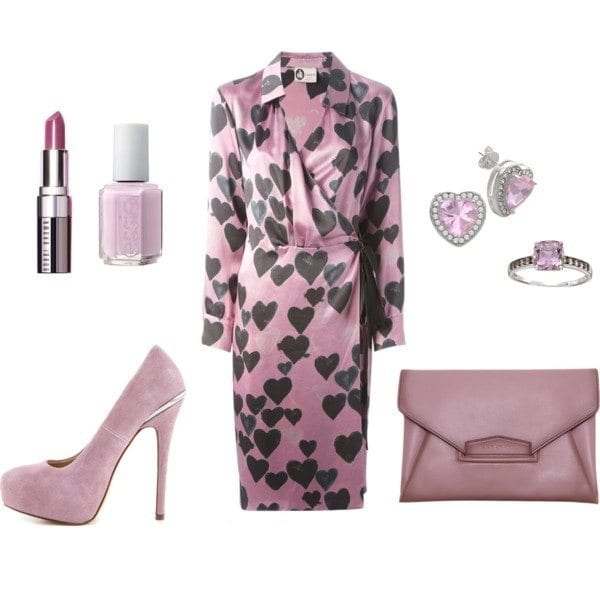 Step by Step Video Tutorial on How to Do Festive Makeup
Here's a simple video tutorial for a sparkly Christmas makeup look.