Bad Bunny, also known as Benito Martínez Ocasio, is one of the artists who not only put out banger music but also has an immaculate fashion sense!
His style is about bold choices and mixing unique pieces to create a quirky, distinctive look that screams his name. And thus, his adventurous choices in clothing make him a fashion inspiration!
You can channel your inner artist and create bold looks to wear to a Bad Bunny-themed party or attend his concert.
In this article, I have rounded up some of the best Bad Bunny outfit ideas for his concert and the most iconic – yet wearable – looks served by the man himself.
So keep scrolling to find what you are looking for!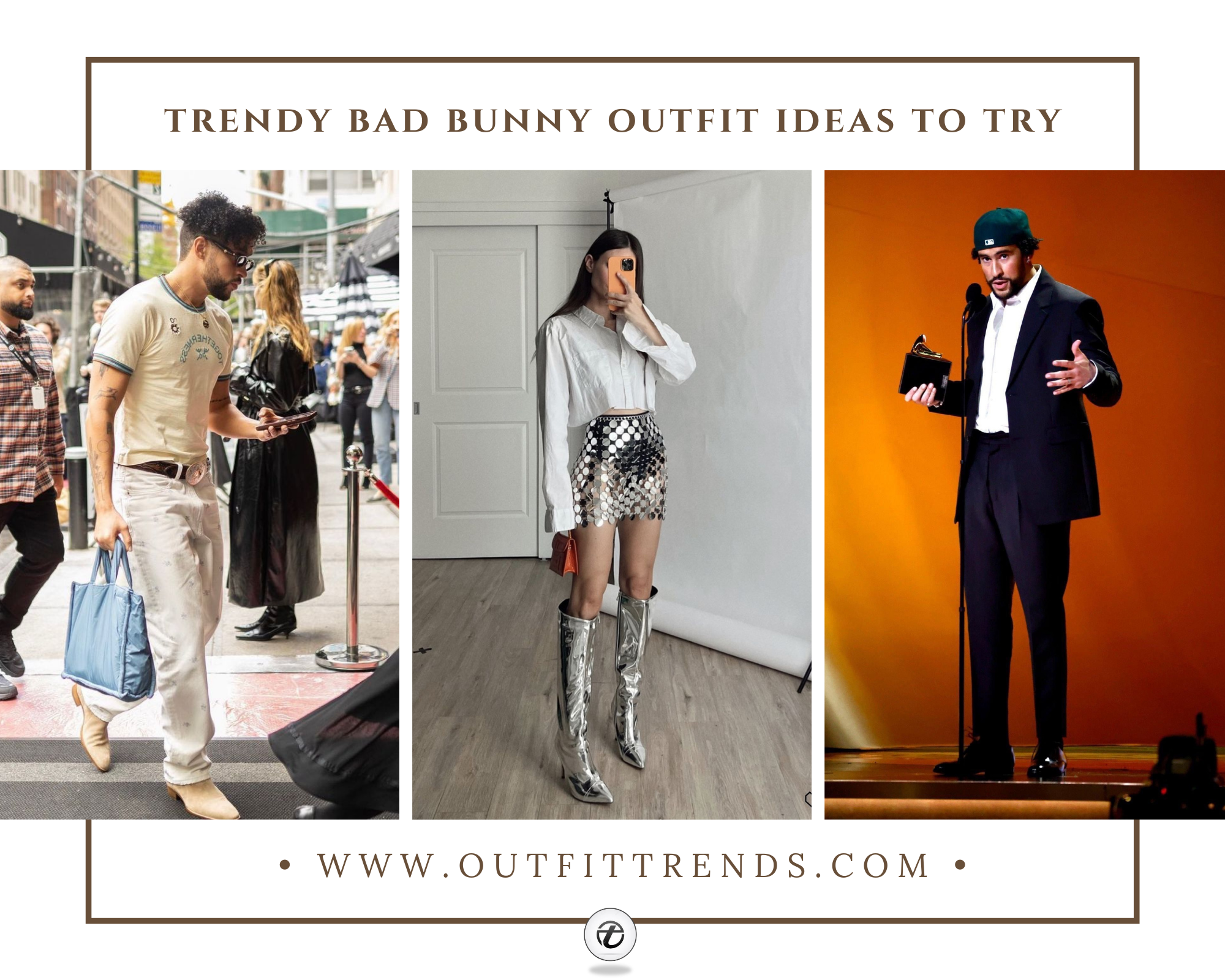 What to Wear to a Bad Bunny Party?
The choices are endless because of the diversity of this music artist's taste. It would be best if you thought of bold colors, prints, and distinct pieces put together for an individual look that resonates with your style as well.
If you wish to keep things simple and put minimal effort, opt for a black graphic printed, oversized tee shirt and pair it with ripped black jeans and sneakers. Add accessories, including sunglasses, bracelets, rings, and a snapback as you see fit. This look is easy and inspired by one of his live concert looks!
On the contrary, consider a printed two-piece set if you want to be more daring and different from the rest. You can also opt for a formal suit and pair it with a printed tee shirt. A blazer with shorts is a common look sported by him onstage.
The key to bringing the entire fit together is how you accessorize it. You can make the simple outfits fun and engaging with appropriate and bright accessories!
Tips on Dressing Like Bad Bunny:
Do not shy away from bold colors and daring prints. One of his most iconic looks is a purple-printed suit he wore to the music awards. So, do not be afraid of mixing neon and bright shades. Here are some of my persfavoriteurite Neon Outfits for Women and Men.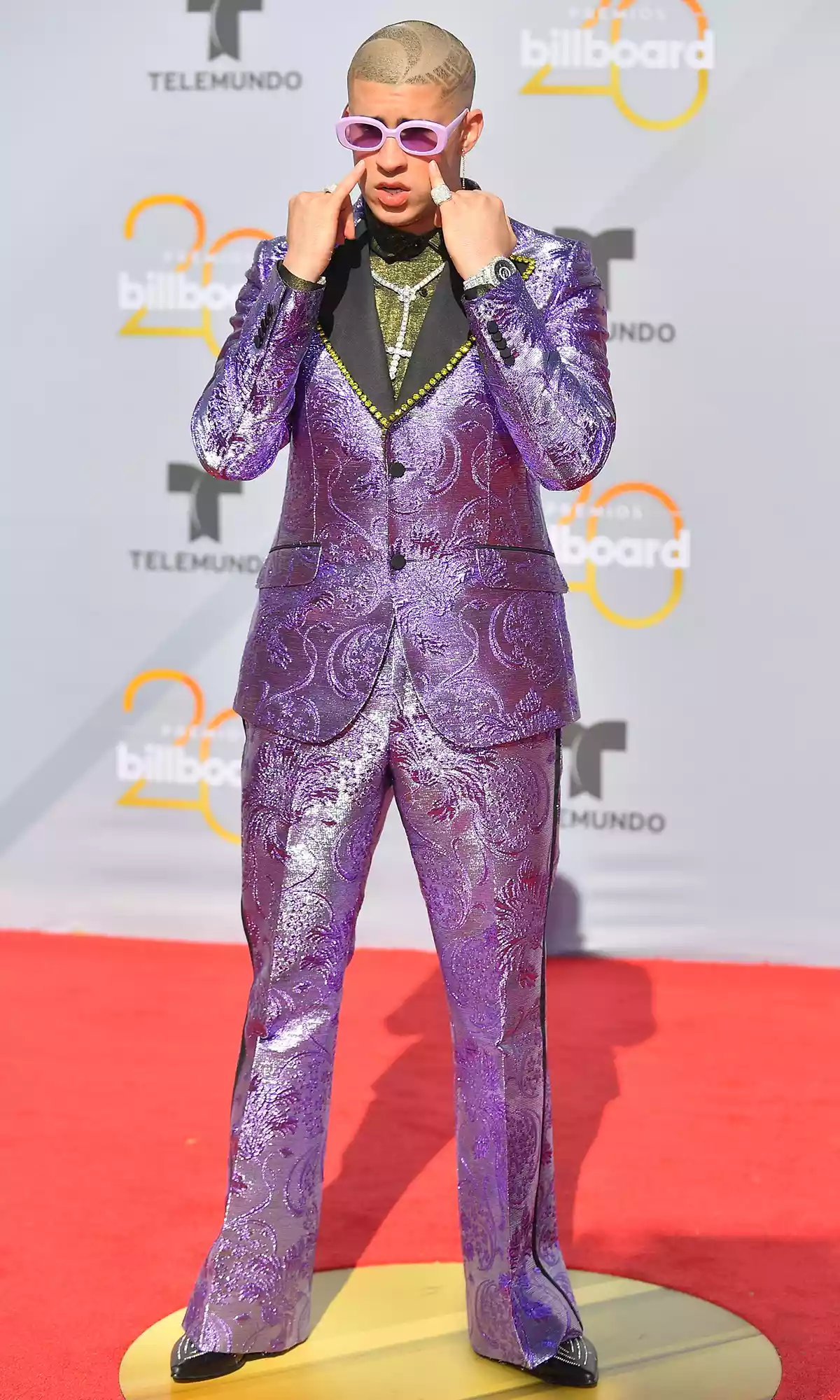 Whatever outfit you wear, ensure to incorporate streetwear aspects into your fit. Oversized tops and bottoms, sneakers, and unique prints will help achieve a street aspect to your fit.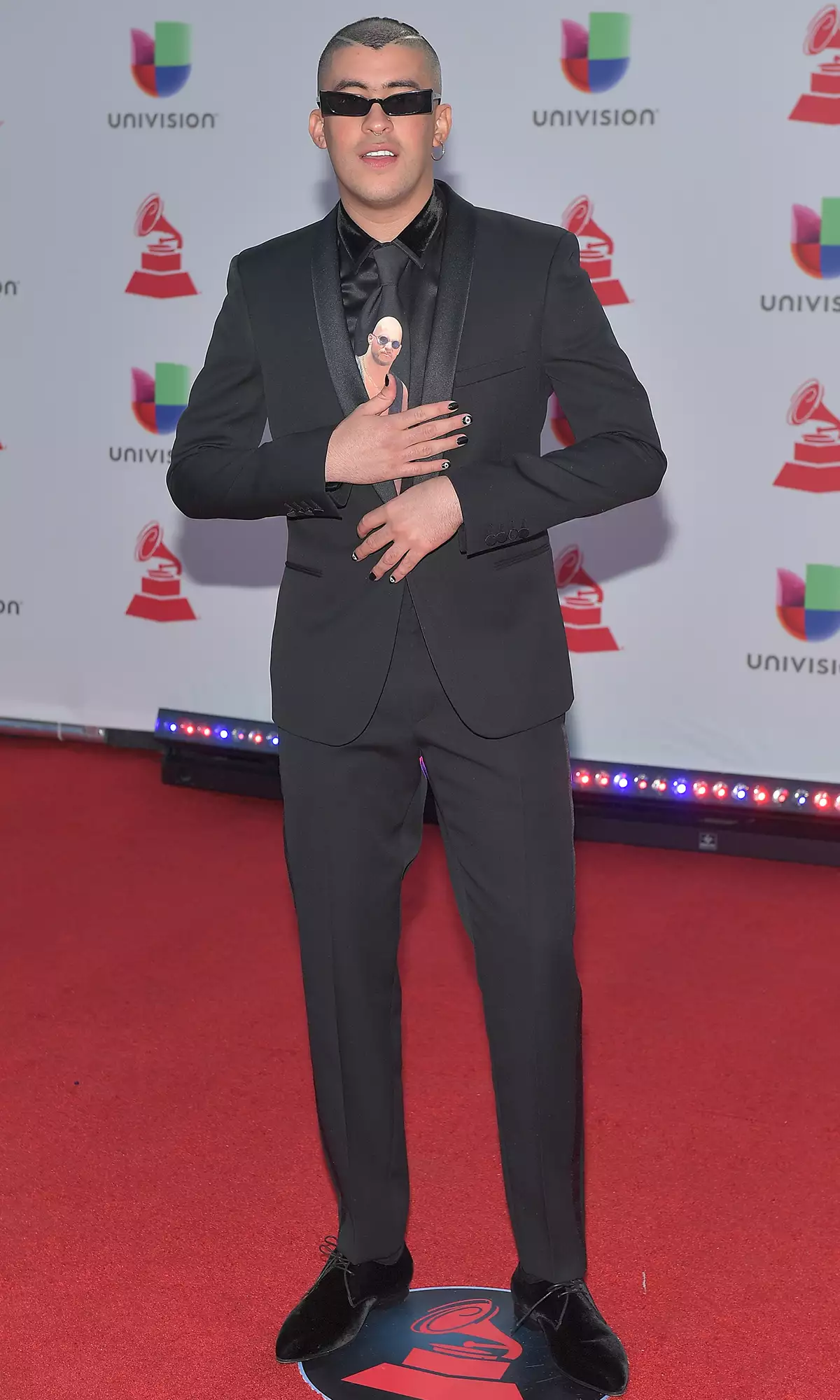 Accessories are important for completing or elevating the fit to the next level, especially in Bad Bunny's case! He is seen sporting daring and eclectic pieces on the red carpet and daily wear.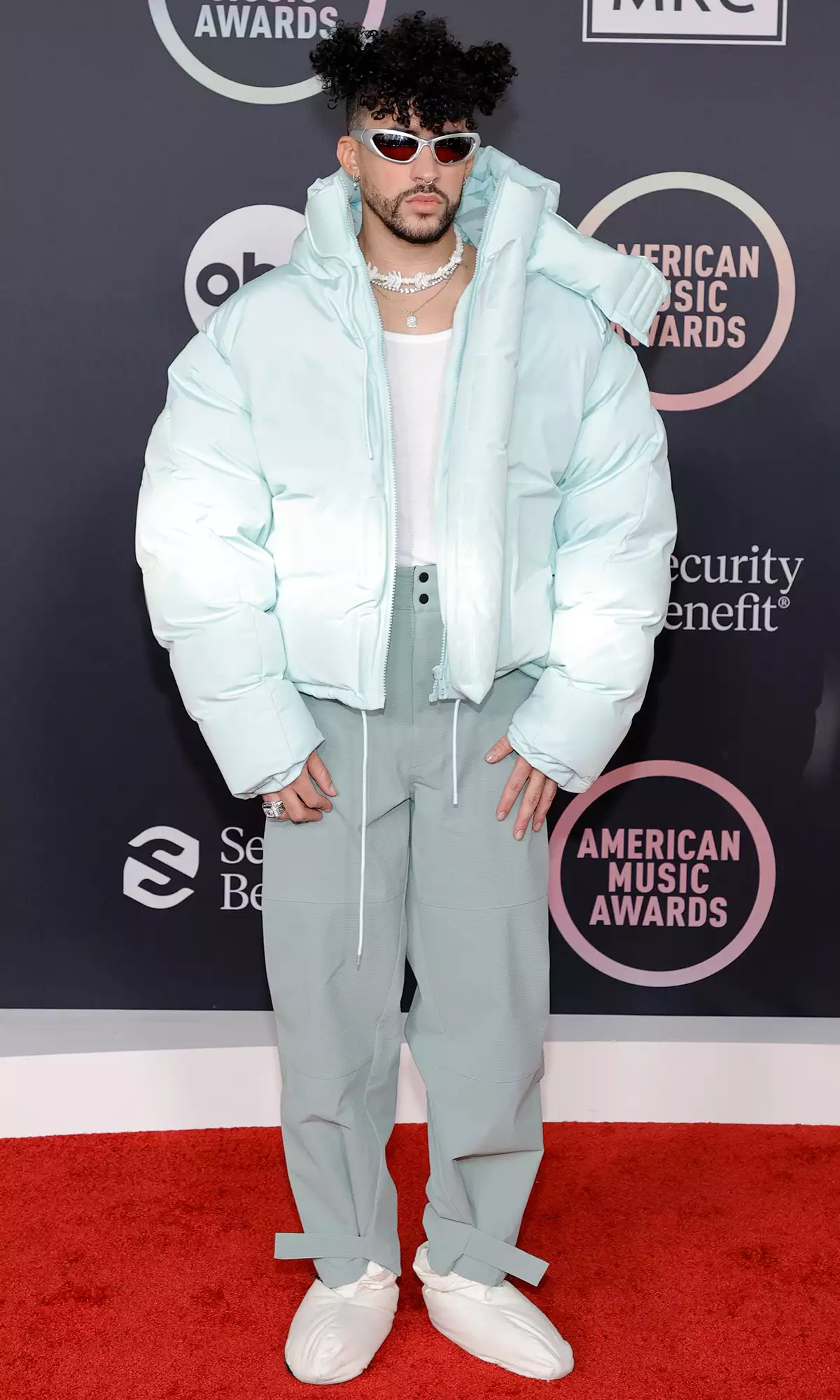 Some of the best looks by the rapper include his signature snakeskin print ankle boots, whether at a Lakers game or in one of his music videos!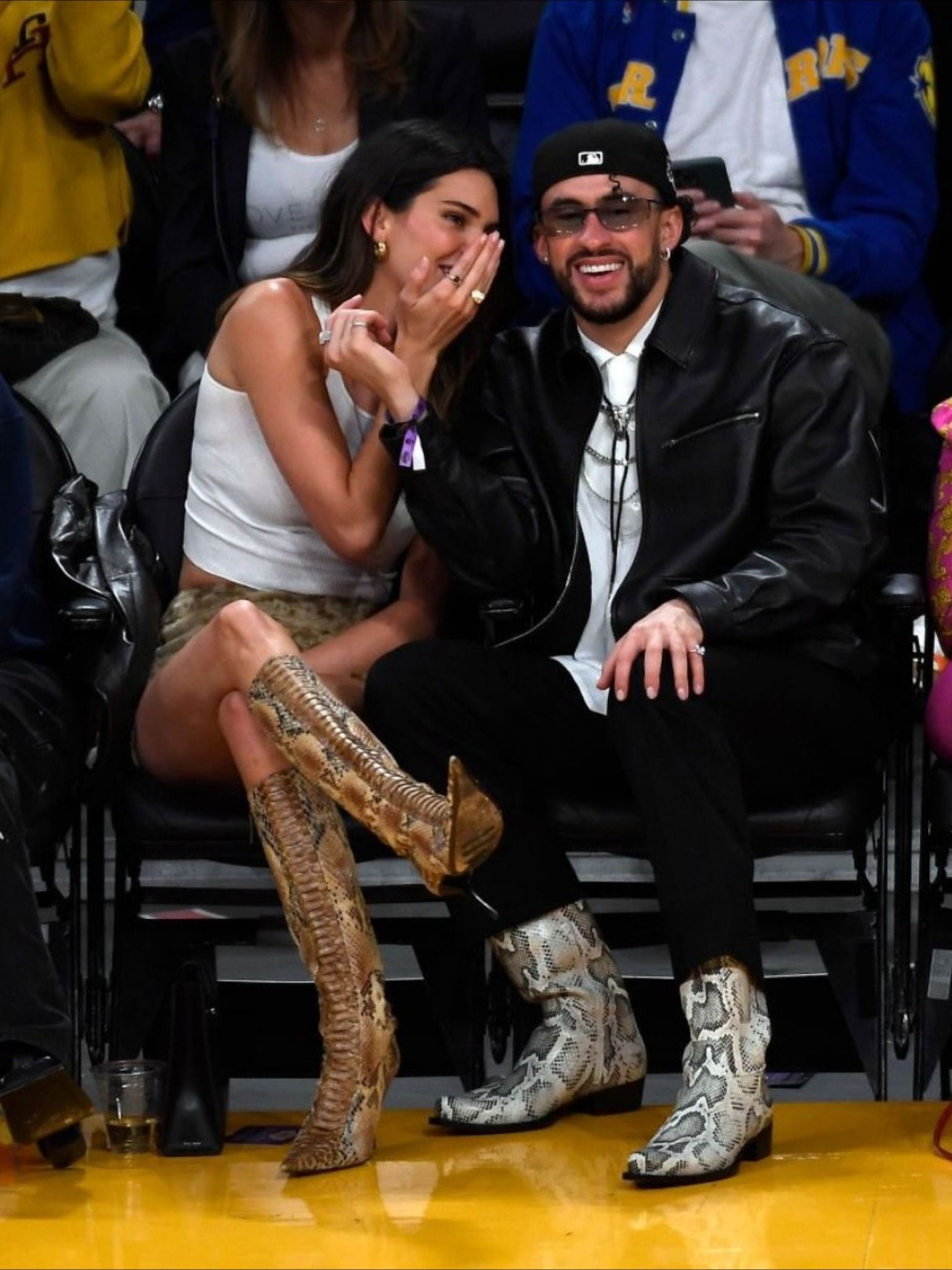 Bad Bunny Concert Outfits
It would be best if you always remembered basic tips when attending any crowded concert:
Keep your personal belongings close to you in a fanny pack or backpack.
Make sure to choose an outfit that you are most comfortable in.
Ensure to layer your outfit cleverly so that you can take the layers off if needed!
And finally, make sure to get inspired by the artist whose concert you will be attending and base your outfit on them!
Thus, below are the best outfits to wear to Benito's concert!
20 – Add an Oversized Leather Jacket on Top for an Edgy and Feminine Outfit
19 – Add Sparkling Fishnet Stockings to Add a Touch of Glitter to Your Look!
While this outfit is cute and summery, you can make it more Bad Bunny-appropriate! I suggest swapping the sandals for a pair of glittering boots to add a hint of bling and glam. Style your hair in a sleek ponytail, and you are all set!
18 – The Evening Gloves are the Perfect Addition to a Modern Street Outfit
17 – Pair Whatever Colored Top you Want With Black and Complement it With Accessories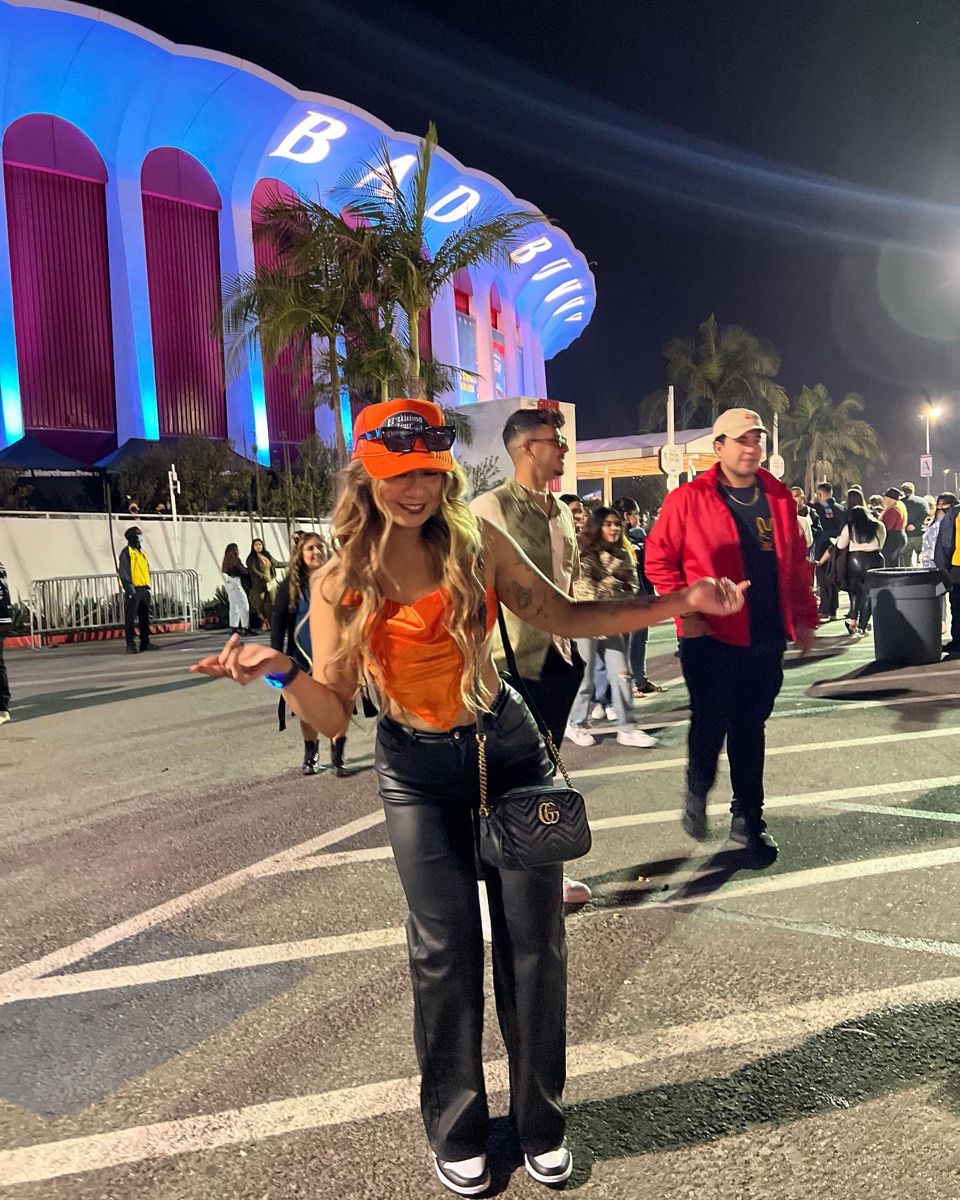 16 – Channel Your Feminine Energy and Go All Out in a Full Pink Fit
This ensemble will ensure maximum style and comfort throughout the night, meaning you can dance the night away to your heart's content!
If you like this look, here are all the different ways to style pink pants.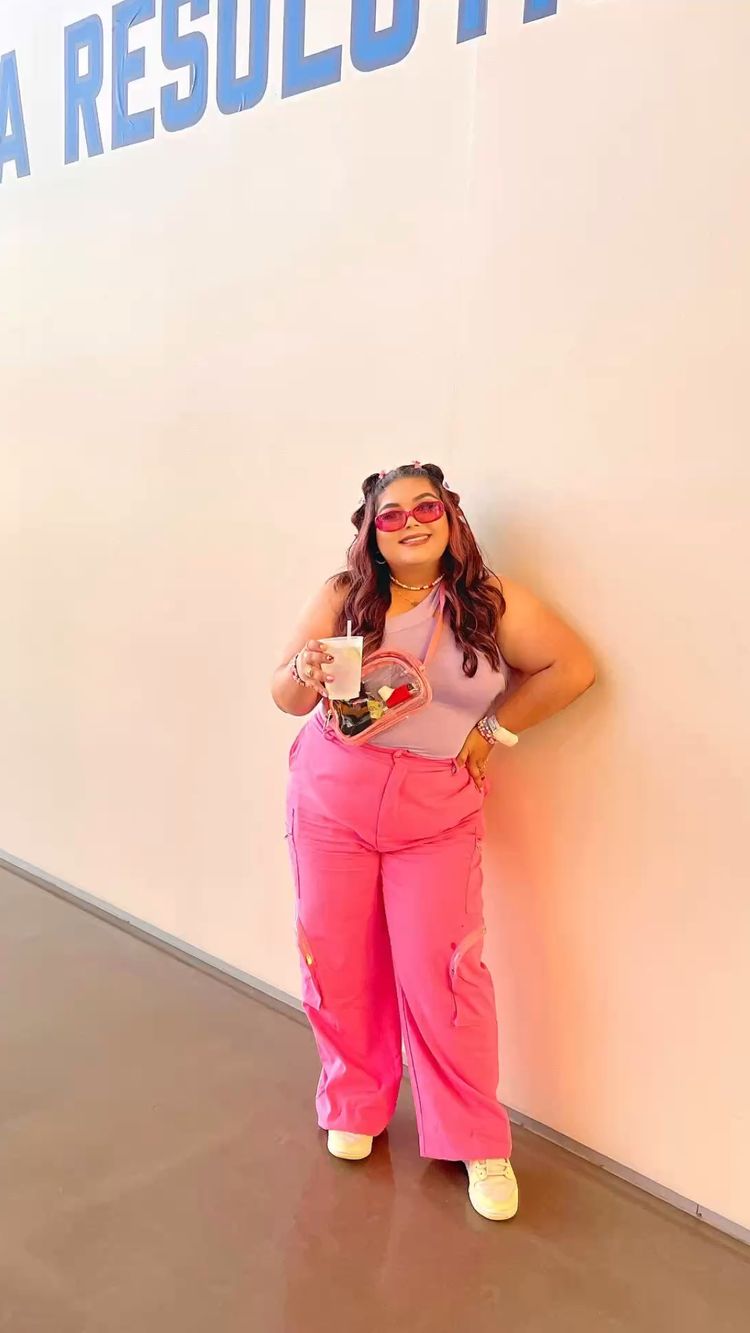 15 – Pair Your Psychedelic Pants with a Bright and Popping Top
If you are wondering how to dress like Bad Bunny, you must remember his preferred color, yellow! If you do not have yellow, you can substitute for any other bright shade, including green, red, black, or blue!
14 – Add a Dainty Gold Belt to Add a Bit More Glitz and Glamour
13 – Add a Denim Jacket in White to Uplift this Fit to Monochrome Glory!
Add a bright yellow jacket or scarf if you wish to spice things up and introduce brightness to your look!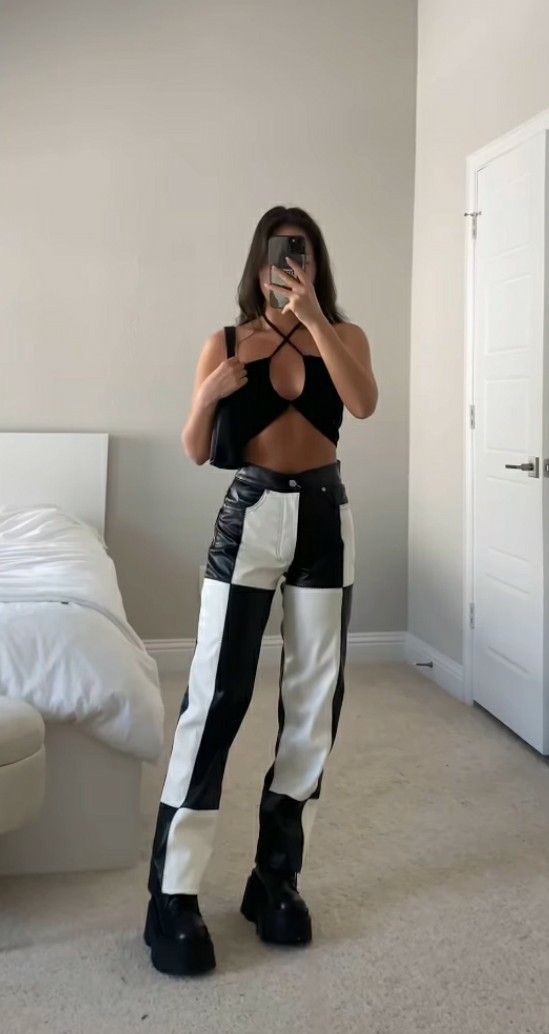 12 – Exude Friendship Goals in a Cleverly Put Together and Color Blocked Outfit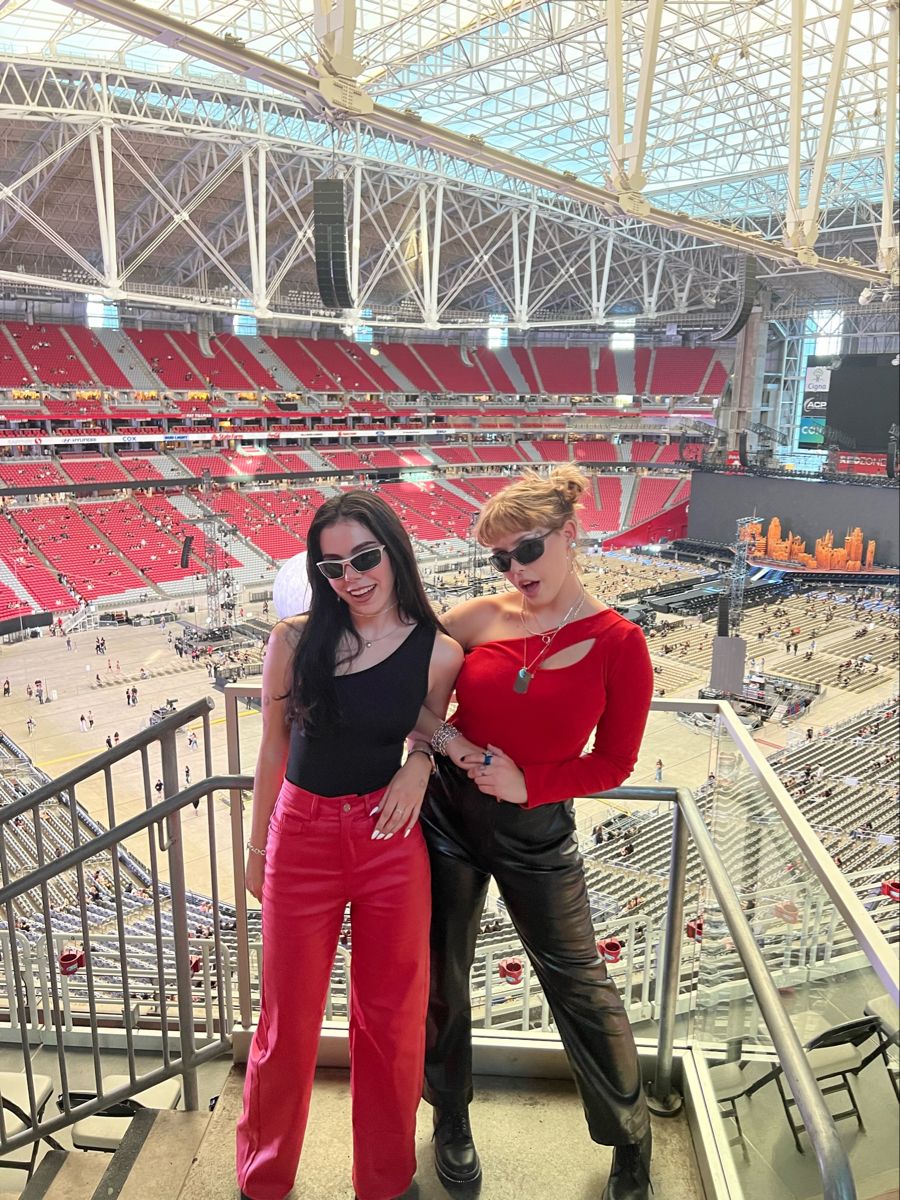 11 – Get Edgy & Daring in an Asymmetrical Skirt Paired With a Printed Tee and Leather Jacket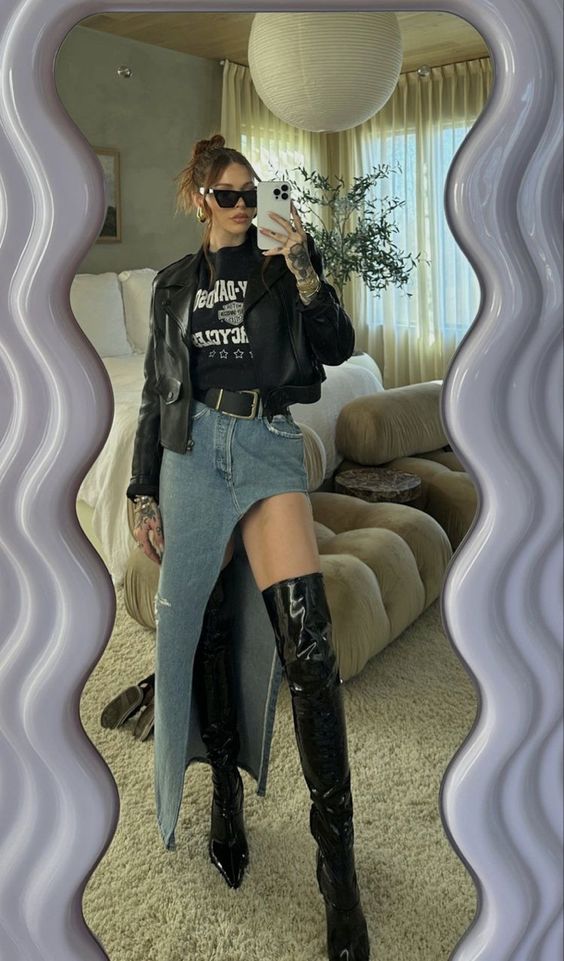 Iconic Looks Served by Bad Bunny Himself!
Undoubtedly, his game of style is up there with other fashion people. But would I go as far as to consider him a fashion icon? Absolutely! The rapper does not know where Benito begins and Bad Bunny ends when it comes to fashion due to the similarities in their styles.
Thus, it is safe to say that this chicness comes naturally and definitely puts him high on the list of icons!
And if you like to stay updated on the latest celebrity trends, don't miss out on these celebrity Instagram accounts.
10 – Let Your Statement Outfit Piece – in this case, the Shoes – Do All the Talking
09 – Throw on a Statement Jacket Over a Mundane Fit and Complete the Fit with Jewelry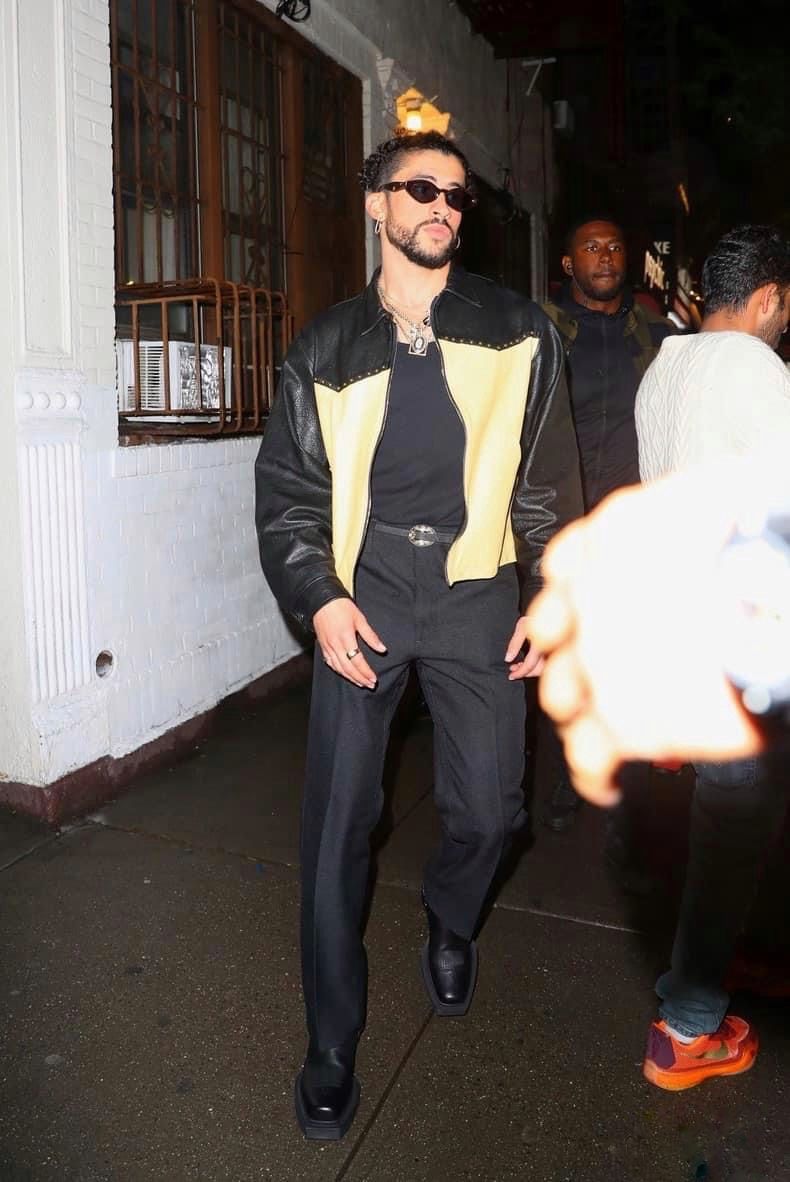 08 – Get Casual for a Beach Day in Style, Comfy Flip Flops and Cool Accessories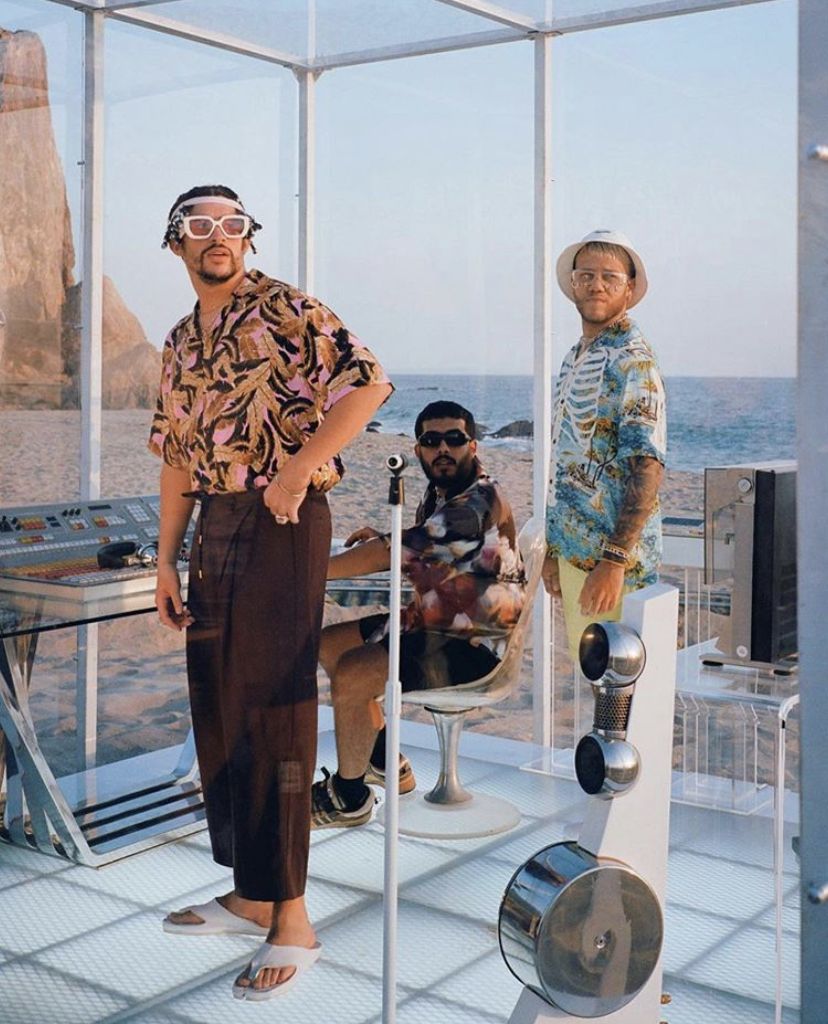 07 – Match Your Trousers to the Color of the Stripes in Your Sweater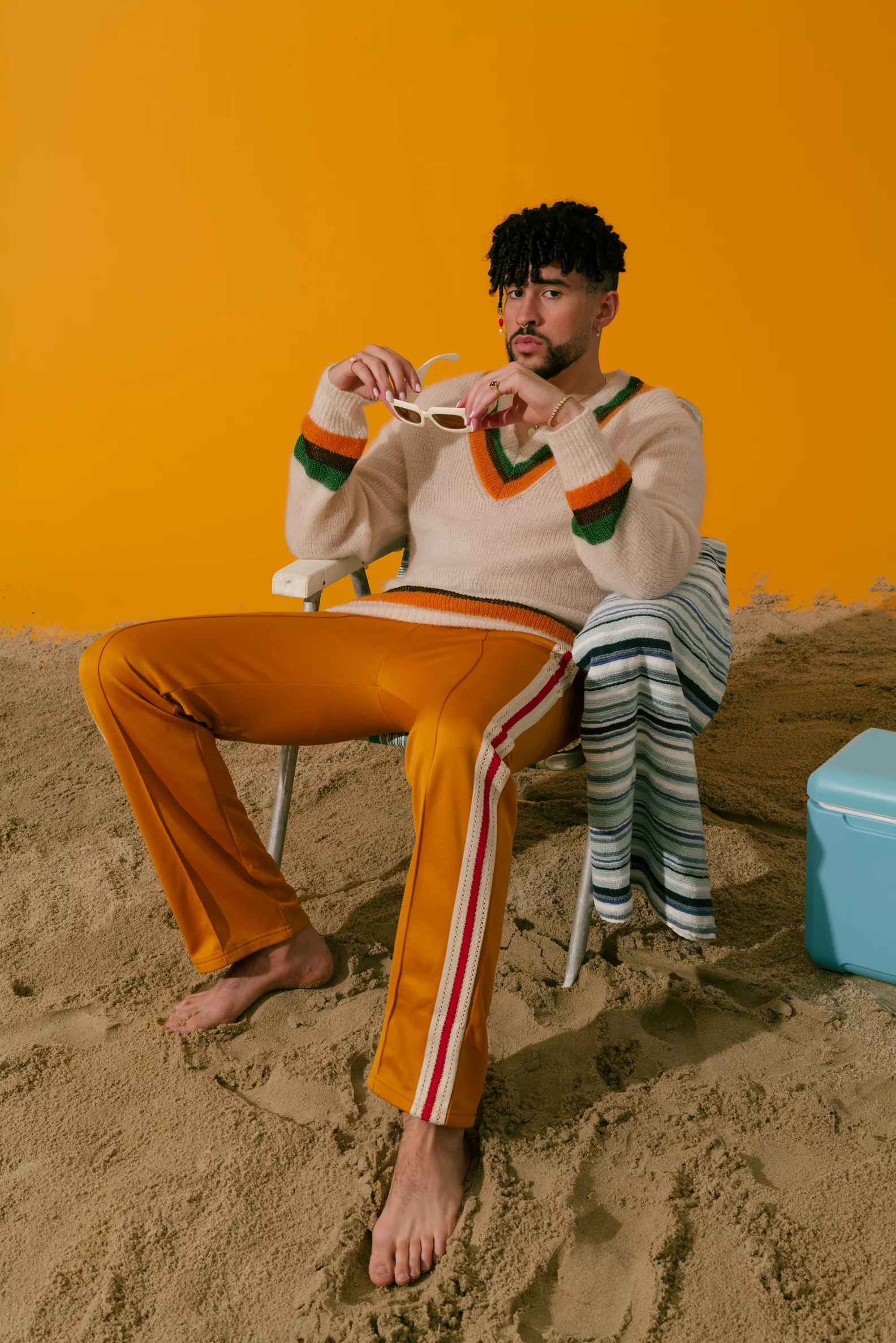 06 – Stay Warm and Cozy in an Oversized Sleeveless Hoodie Layered with Plaid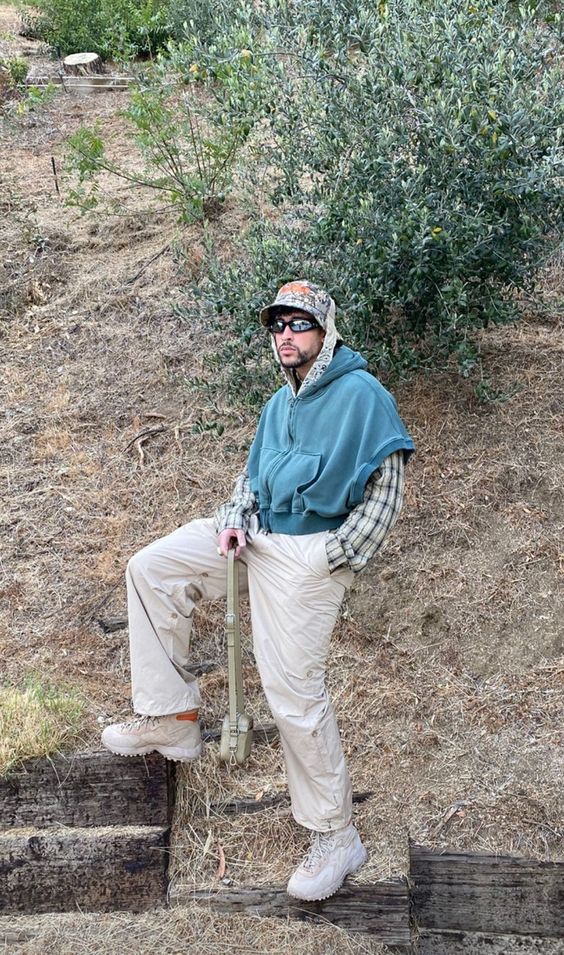 05 – Match the Color of Your Shoes to Your Bandana with a Solid-Colored Outfit
04 – Make Your Casual Outfit Stand Out with a Statement Belt and Subtle Prints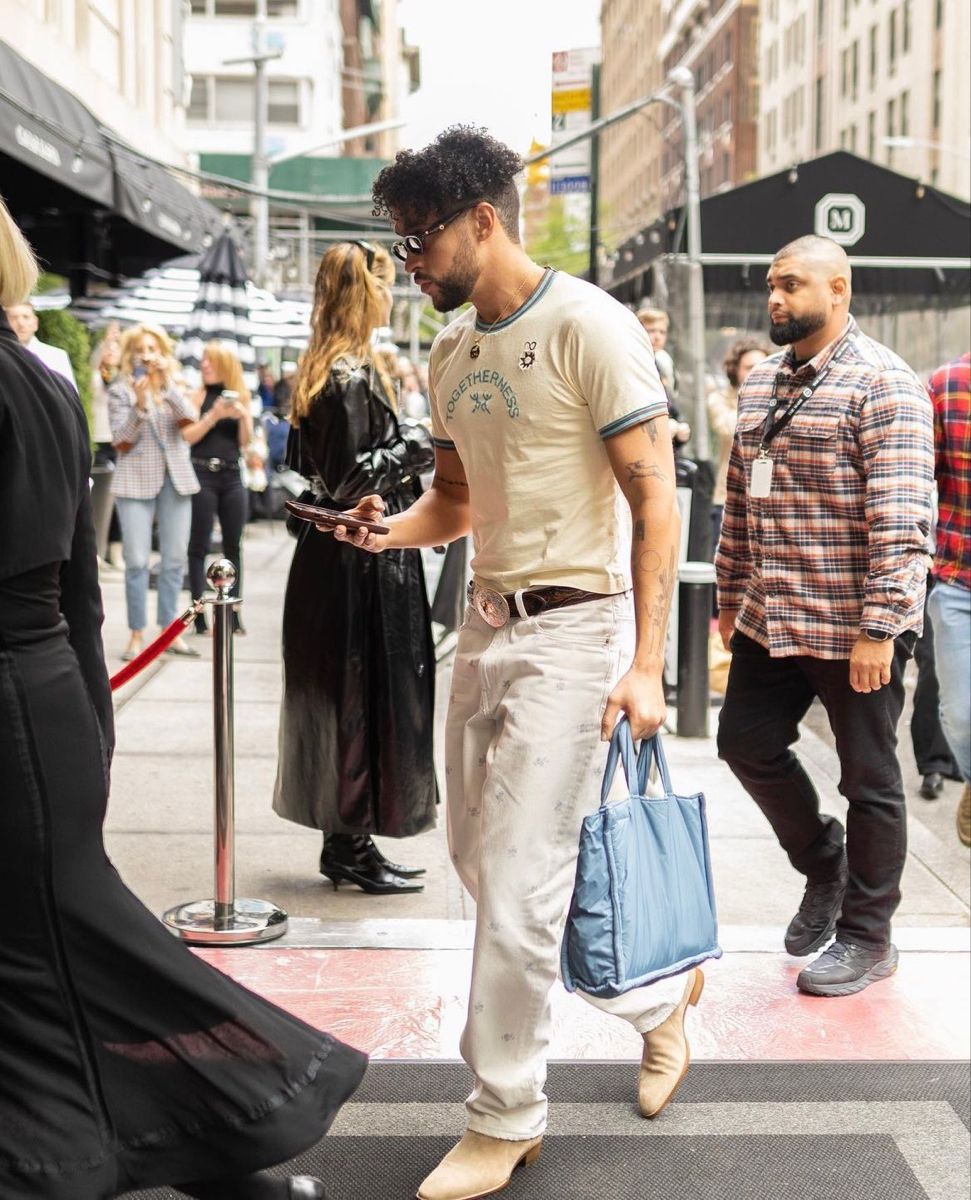 03 – Staying True to his Style and Adding a Snapback Hat on the Grammy's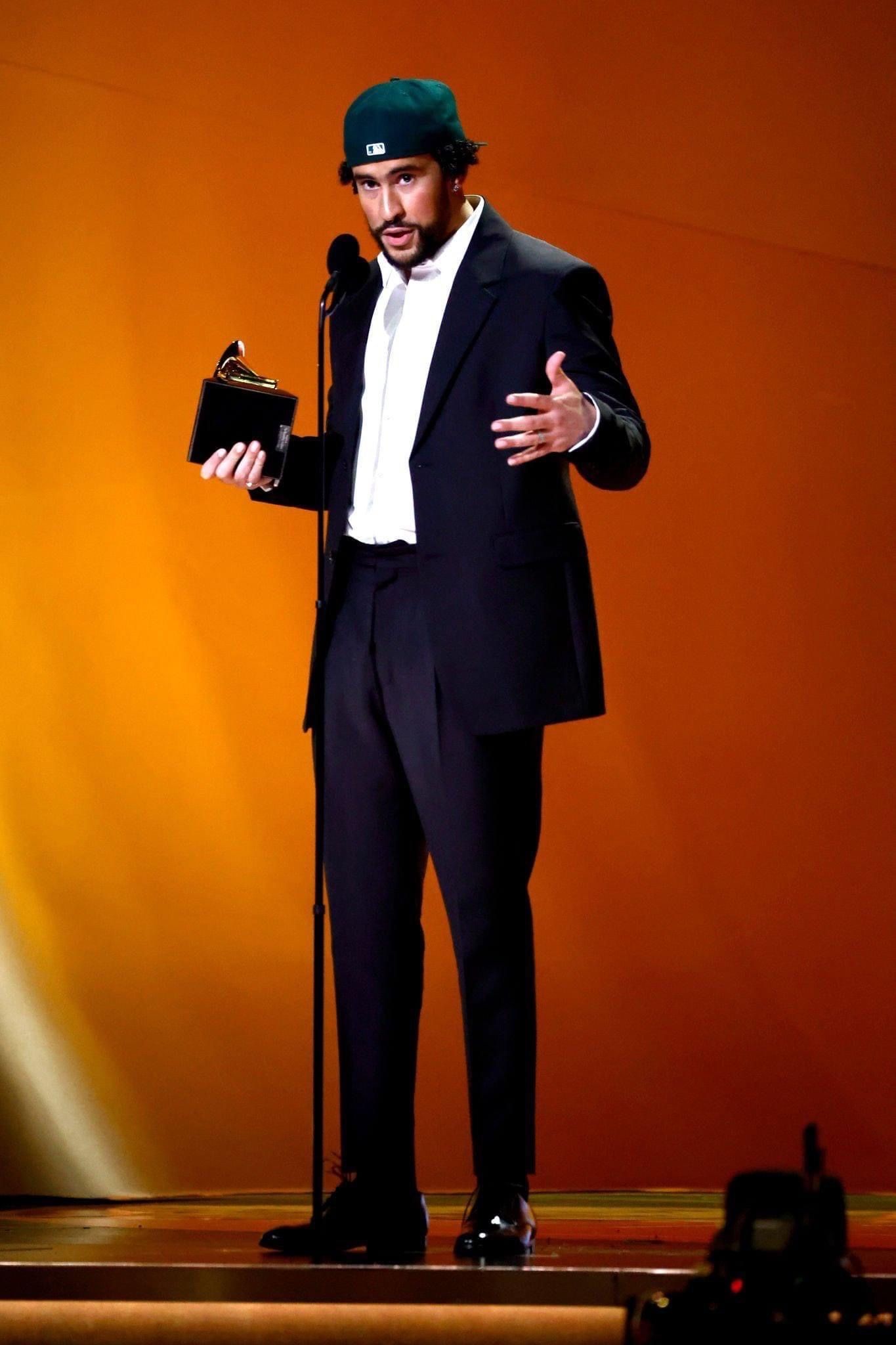 02 – Play Around in Different Shades of Brown to Perfect the Fall Vibes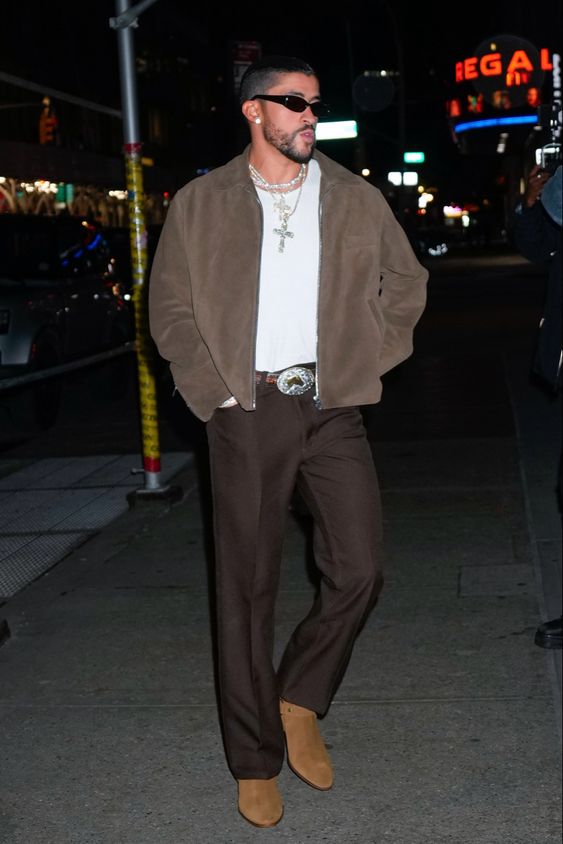 01 – Contrast This Gorgeous Shade of Teal With a Neon Color Bag and Accessories
If you find the choices of some of his clothing and accessories feminine, you are very right in feeling so! The rapper disclosed in an interview that he likes the variety and fit of women's clothing much better when he used to shop with his mother when he was younger.
He carried that aspect into adulthood and now uses these items to make statements!