Indie School Outfits for Girls: Over time, fashion trends have changed, and new ones have been emerging. But for the current generation, more commonly known as Gen Z, staying effortless, chic, and comfortable is the topmost priority. And why should it not be?
I love how easily they have embraced the lowkey life, something we millennials can take inspiration from! Thus, it only makes sense for indie fashion to be one of the most popular trends among youngsters when dressing up for any occasion.
Not only does Indie fashion encourage you to defy the societal norms, but it also is inspired heavily by the music genre Indie, making it all the more likable! So get ready to experiment, style, and play around with all sorts of trends and fashions to find your unique taste.
You are free to mix pastels and feminine clothing along with grunge if you find it proper to your liking and style. After all, the word Indie itself derives from Independent, so it only makes sense for you to do you!
How to Dress Indie for School?
When it comes to dressing up for school, you have to be mindful to comply by the rules and limitations set by your school, especially when it comes to dressing. With that being said, indie fashion is super comfortable and easy to style, ensuring that you look appropriate, trendy and are abiding by the set limitations.
In this article, I have gathered all the best looks perfect for school. And the best part is, you will probably find most of these articles at your disposal already. You probably won't have to go out of your way to purchase anything new, unless you wish to!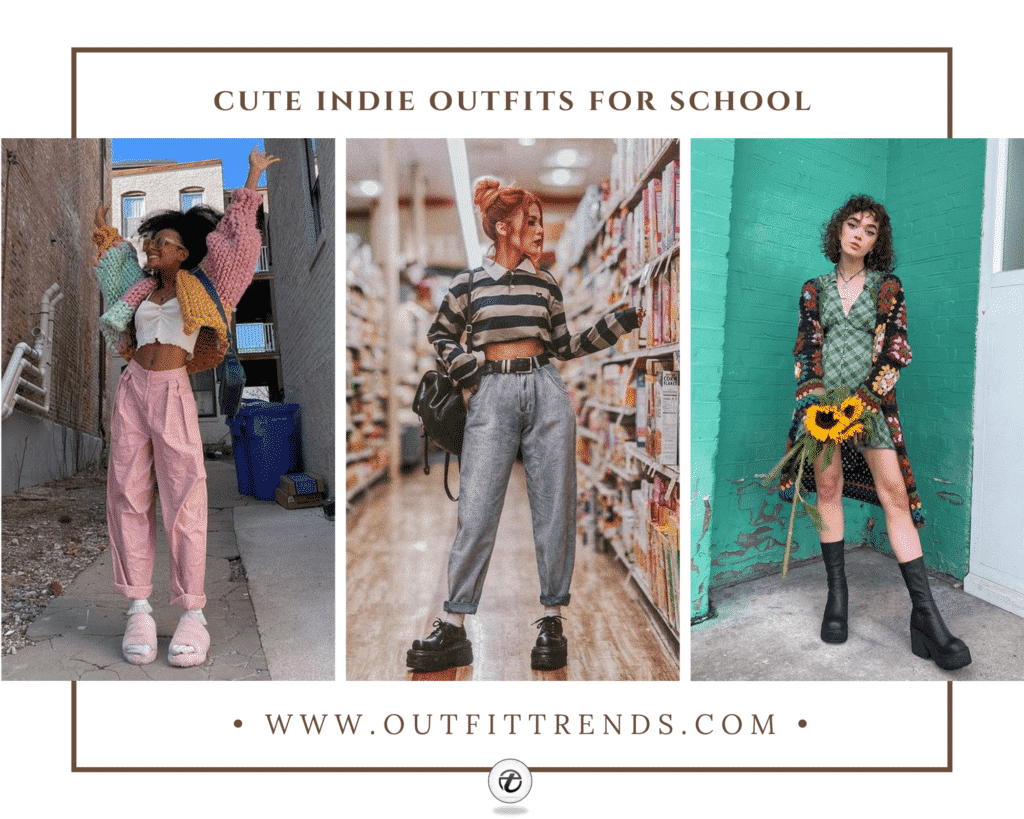 Tips on Dressing Indie:
Do not be afraid of experimenting! If you wanted to try out a clothing item or accessory you have previously been daunted by, then now is the time to whip it out!
Thrifting is your new best friend. One of the easiest ways to dress Indie is to ditch the brand names and openly embrace the art of thrifting. Check out thredUP to enjoy the experience of online thrifting!
Graphic tees and oversized hoodies might be your new best friends.
Are you looking for that one staple indie shoe for your wardrobe? Get your hands on some Dr. Martens as soon as possible!
Layer your outfit to your heart's content!
Knits, texture, and prints add the wow factor to your look.
Do not hesitate to step into the grunge category! If you want to wear chokers, plaids, and all-black, then do it!
So to help you dress better and easier, we have gathered some of the best looks out there styled by indie aesthetic-loving divas! Keep scrolling to find a look(s) that might inspire you to embrace the indie life wholeheartedly!
↓ 40 – Clear Skies & Cloudy Cardigans
Cardigans are an excellent way to hop right on the indie bandwagon. Make your cardigans chunky, oversized, and printed/embroidered, and you are right up the alley! A perfect look for school! Style it with flared pants and your favorite white sneakers, and you are all set.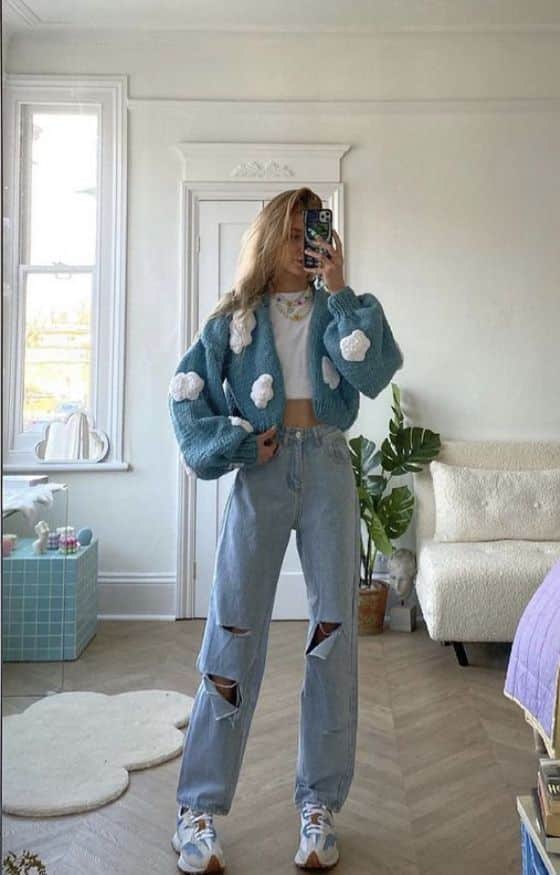 ↓ 39 – Monochrome Touch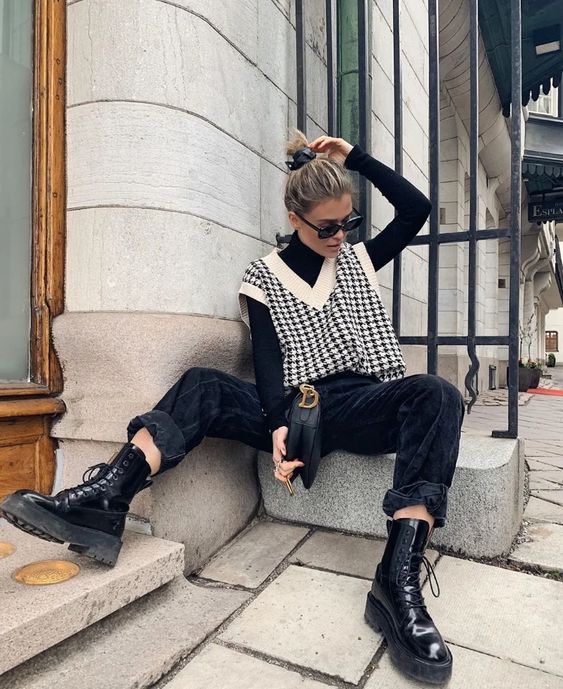 ↓ 38 – Indie Aesthetic for Everyday!
If you plan on hanging out with your friends after school, then this look is it for you! With the shirt tucked in the bra and bulky belt at the waist, this look is just the right amount of modern, contemporary, and indie. Also, the space bun hairstyle is to die for. I wouldn't be surprised to find myself practicing off-hours! You can go through our previous post to learn more about the different types of trending aesthetics.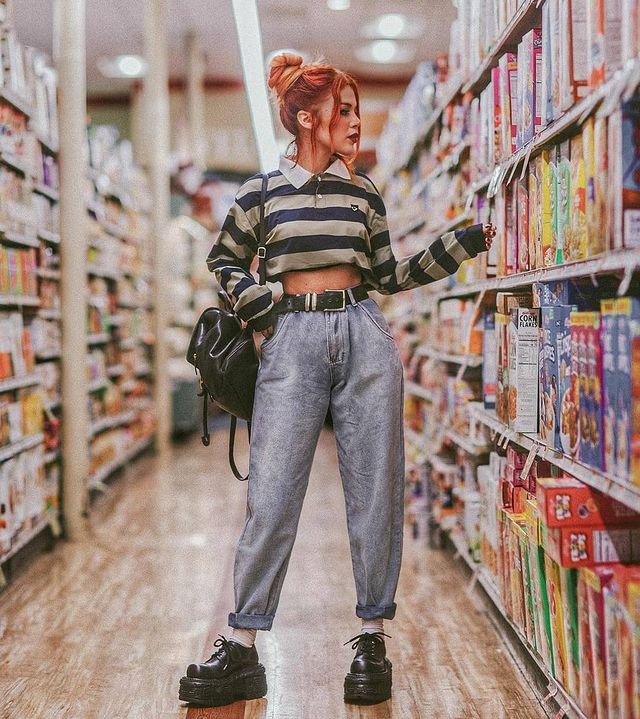 ↓ 37 – Sassy, Classy & Everything Snazzy!
Everything, and I mean everything about this outfit, is calling out to me! From the unique color pattern to the effortless way it is carried, it is safe to say I am obsessed! The sheer top is an absolute winner with the print on it. And with more patterns in stripes are those gorgeous pants. With the hair, make-up, and yellow backpack combined, this outfit is a winner in my books!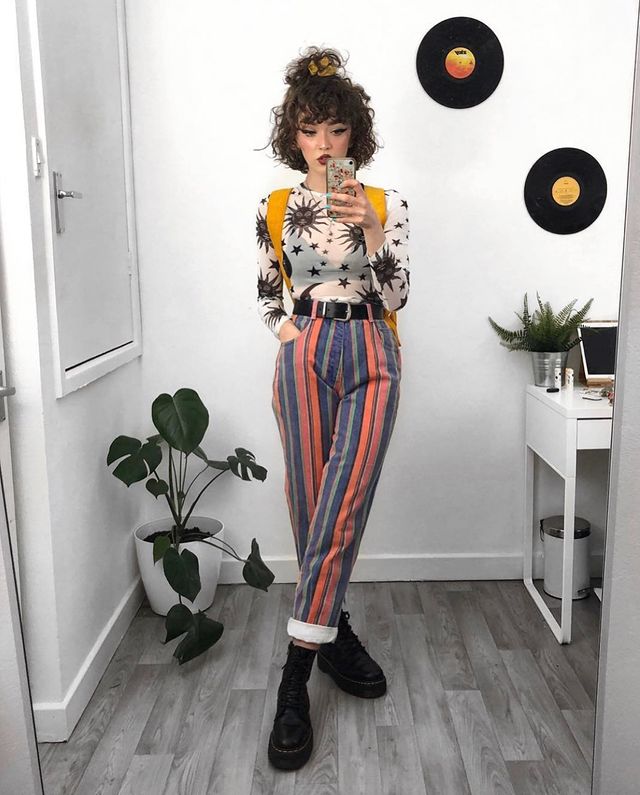 ↓ 36 – How to Style Patchwork Jeans for an Indie School Outfit?
Patchwork pants are an excellent touch to an indie outfit. You can style it similarly as done below, or you could add your unique touch to it! So whether you wear your patchwork pants with a printed sweatshirt or a corset top paired with an oversized jacket, you will be making a statement with the pants alone.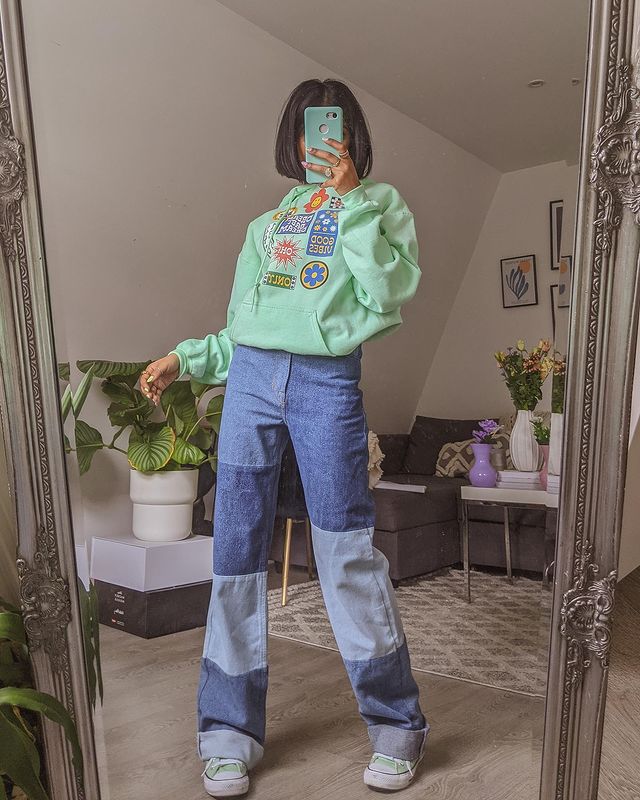 ↓ 35 – Bold Skirts to Save the Day!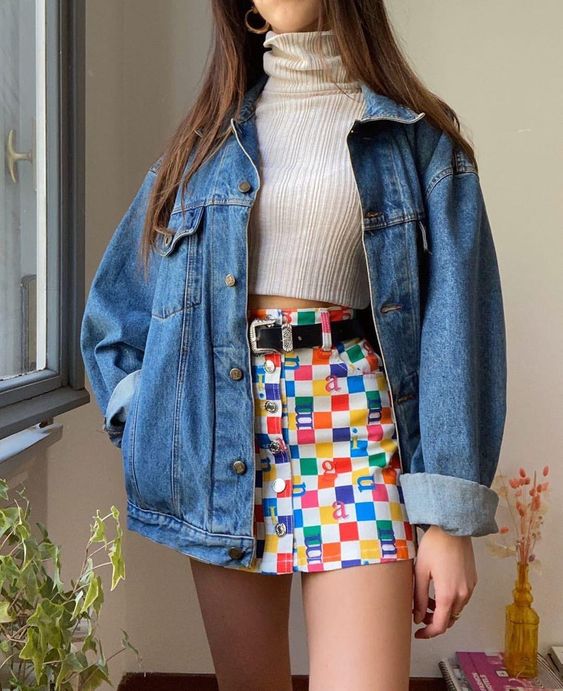 ↓ 34 – Indie Grunge Aesthetic
This look is quick, easy to style, and super easy on the eyes! Thus, it is perfect for when you are running late and need to be out the door as soon as possible. But you can be sure that despite the hassle during dressing, you are going to be turning some heads your way in this simply gorgeous and straightforward look. Here are some grunge hairstyle ideas to go with such outfits.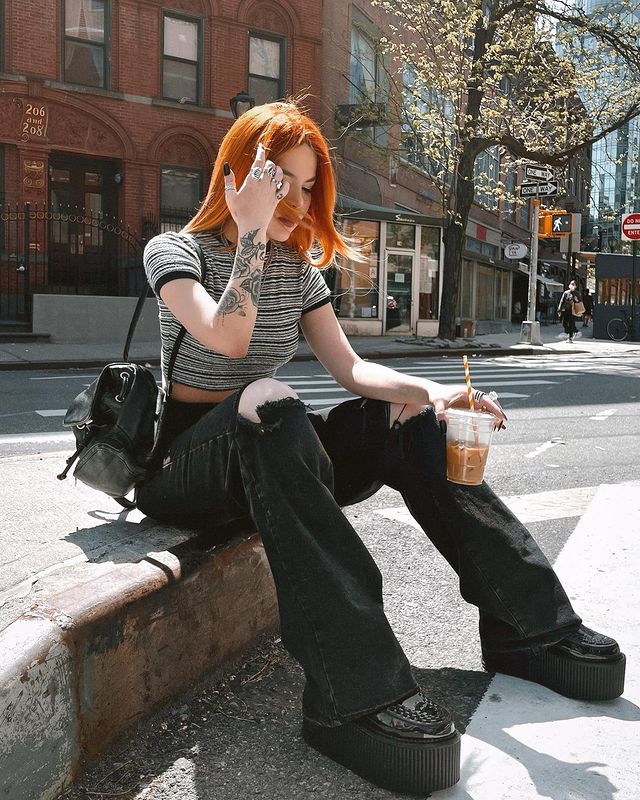 ↓ 33 – How to Wear Dresses in Indie Fashion?
Styling dresses can be fun but also stressful. But I am here to assure you that working with a dress for an indie look is one the easiest things to do. And it would be perfect for school too! The image below is an ideal example of effortlessly slaying a dress inspired by indie fashion. Pair it with a colorful long cardigan, boots, and the right accessories for a showstopping look!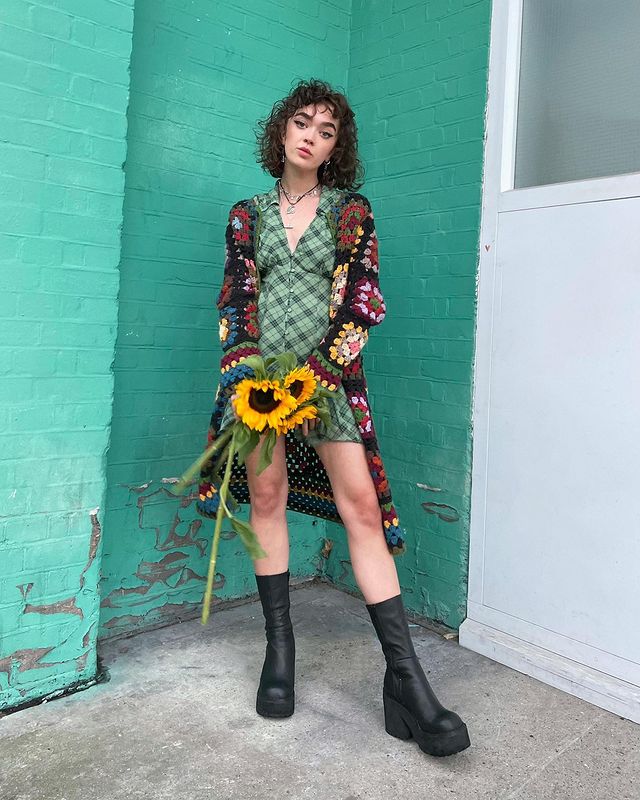 ↓ 32 – Pastel Pretty!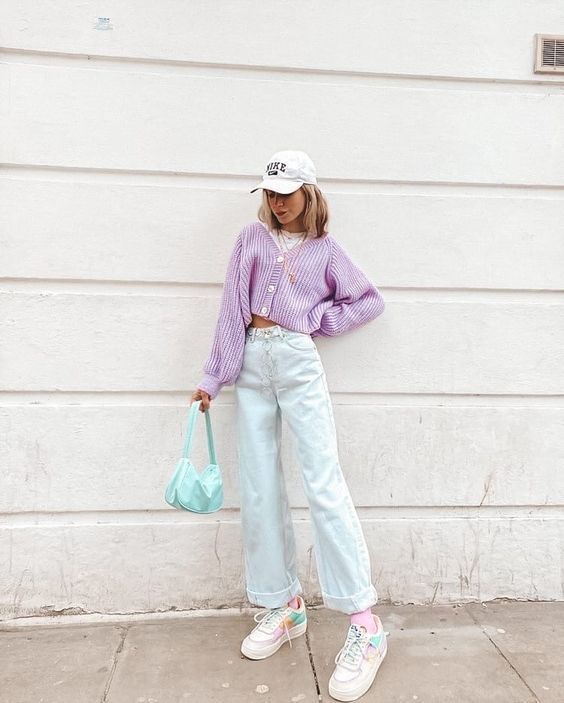 ↓ 31 – What to Wear with Skirts for an Indie Look for School?
For some schools, wearing skirts might be tricky as they may violate the dress code. Thus, I come prepared to let you know that you can find the perfect balance between wearing a skirt and abiding by the school's rules too. And to do that, wear stockings! If your school is not as strict, you might get away with sheer tights; otherwise, opaque ones would look just as good! An oversized sweatshirt tucked in, and the perfect pair of boots is how to wear skirts to school.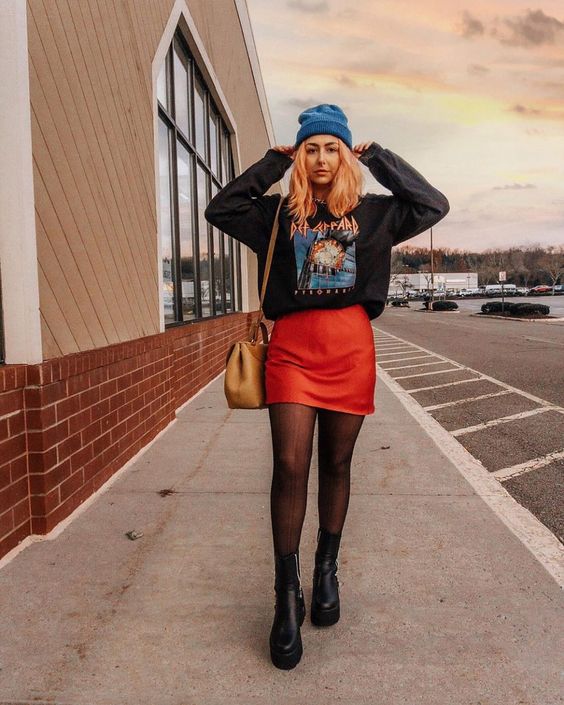 ↓ 30 – Invested in Vests!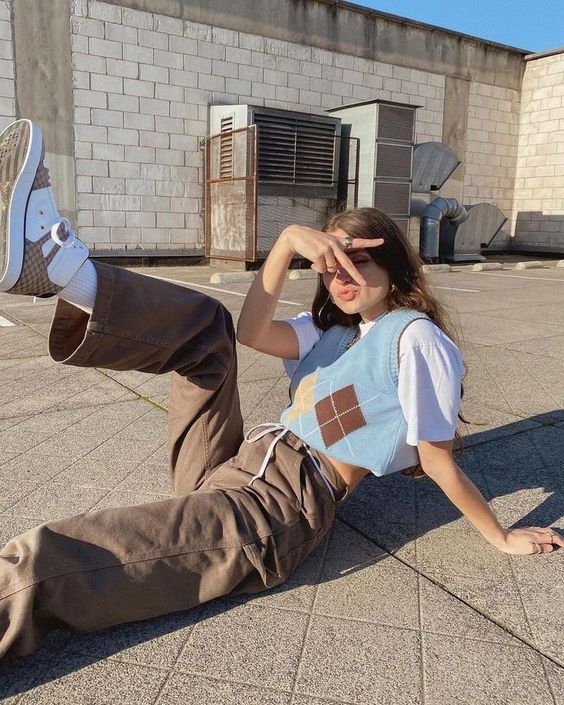 ↓ 29 – Indie it up from Head to Toe!
Matching out clothing items can be super cute and a perfect indie touch to your outfit. Whether you do it by pattern, color, or however else, it will compliment your overall look, making it look cohesive.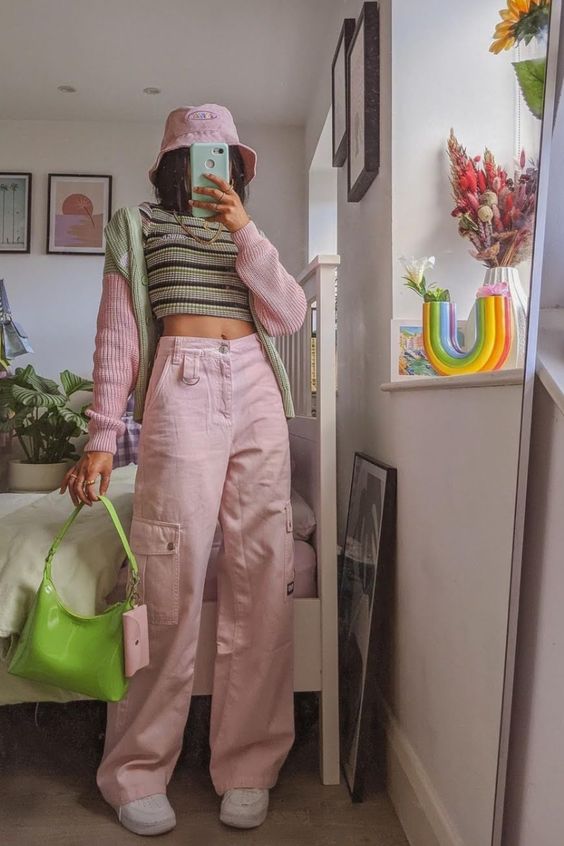 ↓ 28 – The Romper Edition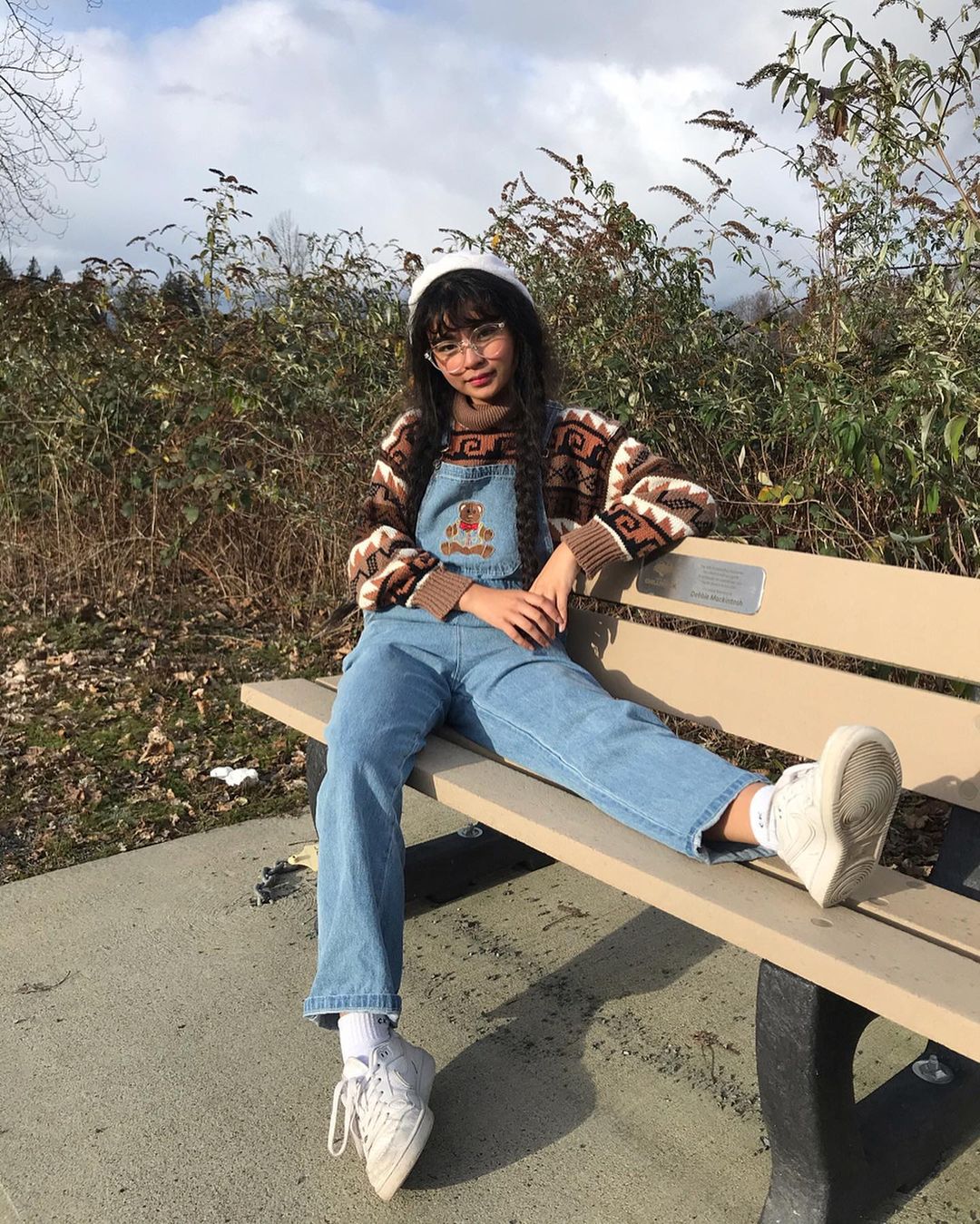 ↓ 27 – When in the Mood for Grunge
When in the mood for grunge, reach for the dark and silver pieces! You should be assured that you will not be going wrong even if you choose to deck out in black, head to toe.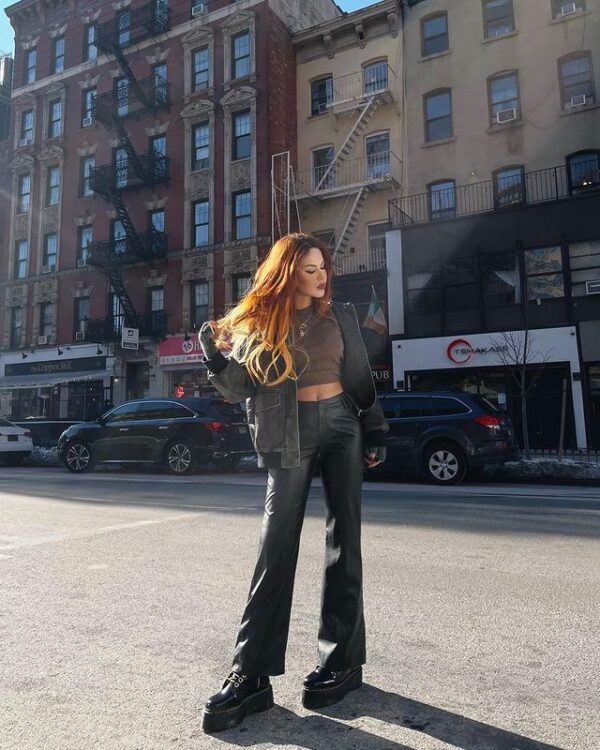 ↓ 26 – Highnecks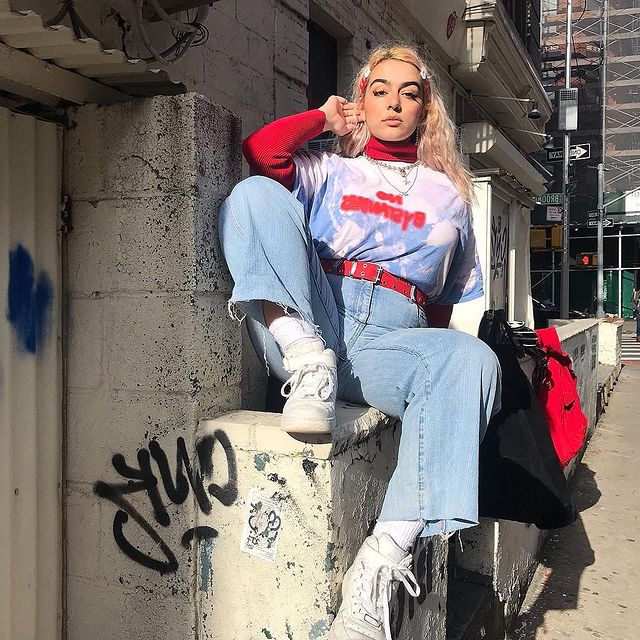 ↓ 25 – Plaid Skirts but Make it Indie Grunge
I adore how cute, yet edgy this look is. This outfit is smart, straightforward, and eye-catching in a way that you can not take your eyes away. The high-waisted skirt and tucked-in sweatshirt make this entire ensemble seem simple when in reality there's more to it than meets the eye. So clever, sophisticated, and cute! Here are some more grunge outfit ideas that you can try.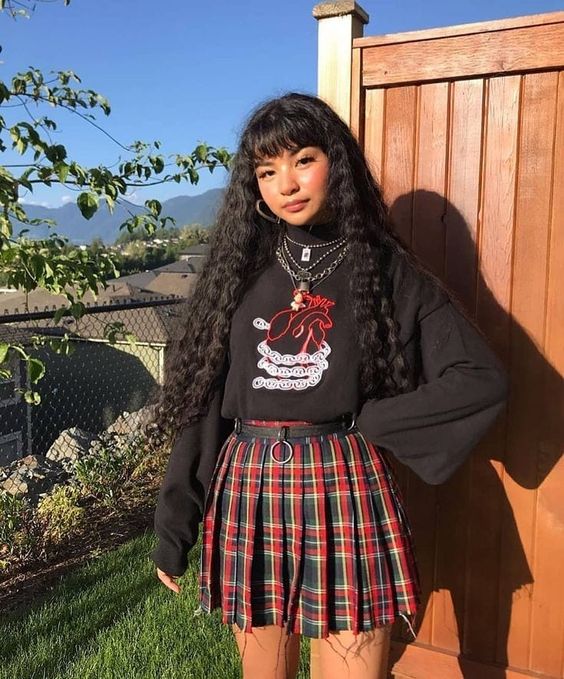 ↓ 24 – Baby Blue for all the Beauties!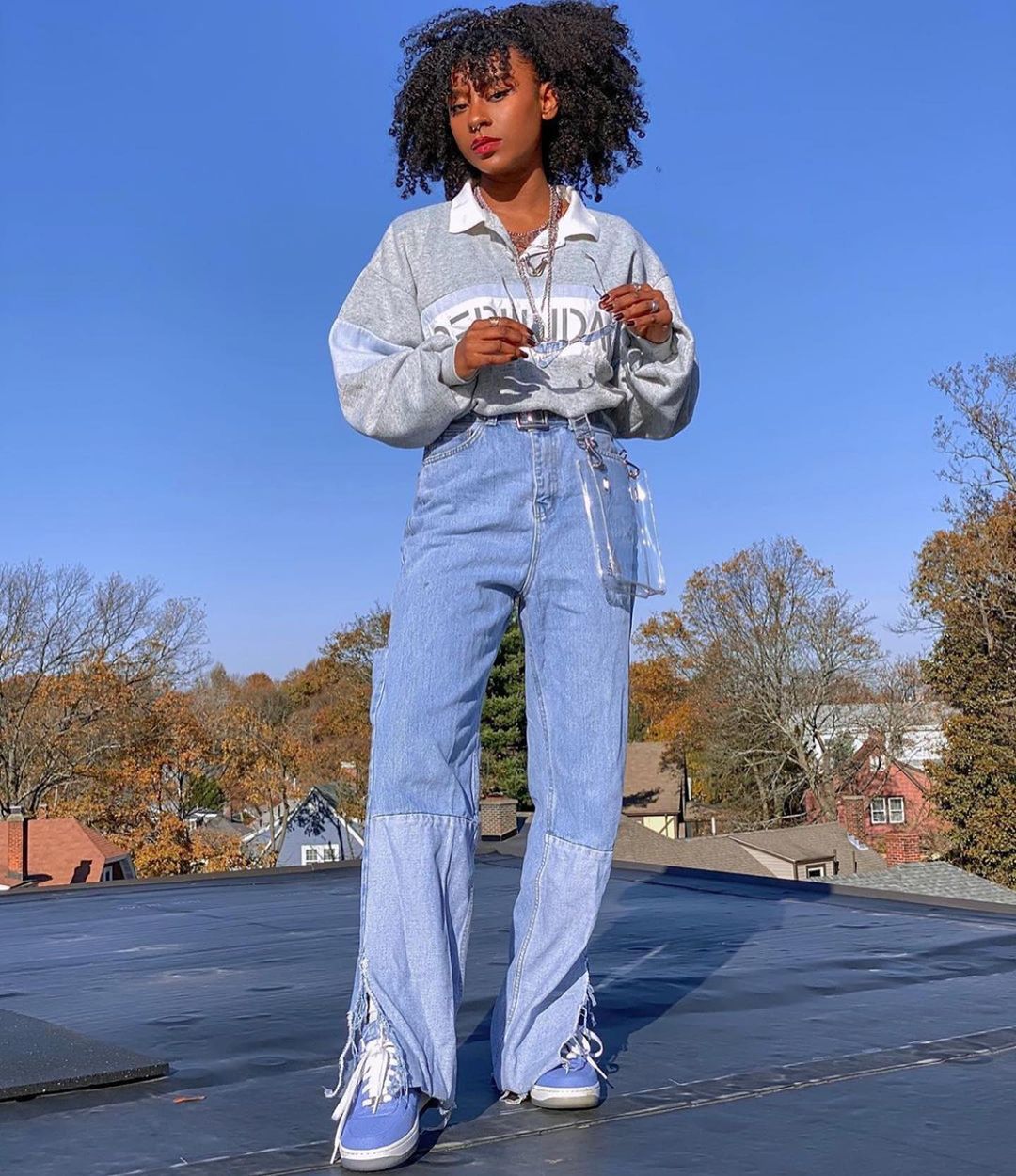 ↓ 23 – Bright & Sunny in Yellow!
Bright yellows are always in, regardless of the season or occasion. And it is not any different for school! This look is perfect for all the modest girls out there who wish to dress indie but do not know how to!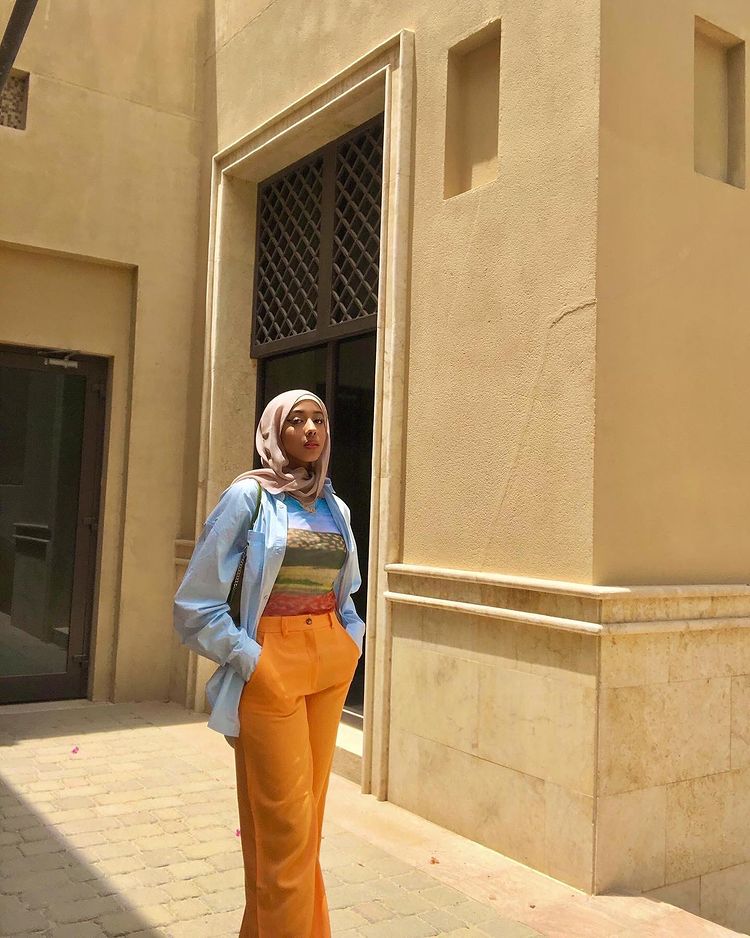 ↓ 22 – Walkin' in for a Statement!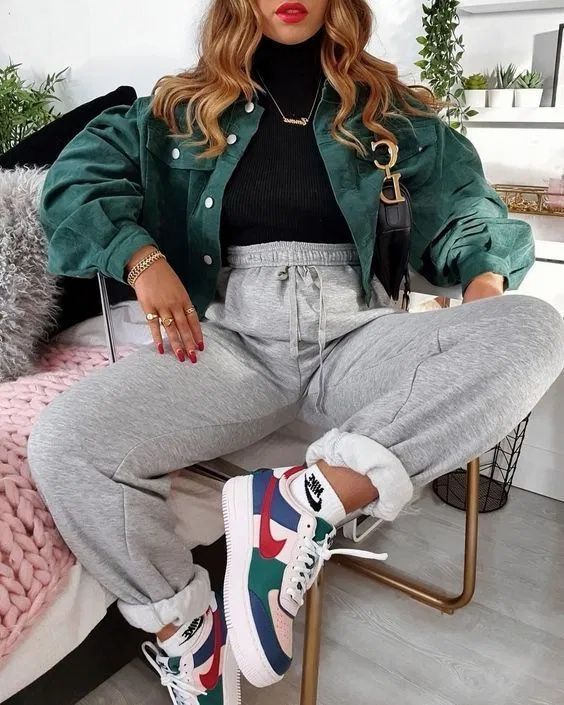 ↓ 21 – Indie Winter Outfit
This is another fabulous yet straightforward look to make you fly effortlessly through your school day! The little crisscross detail on the waist adds to the charm of those gorgeous velvet pants. I love that the rest of the outfit is simple and highlights the star of the look! Here are some more of my favorite school outfits for winter.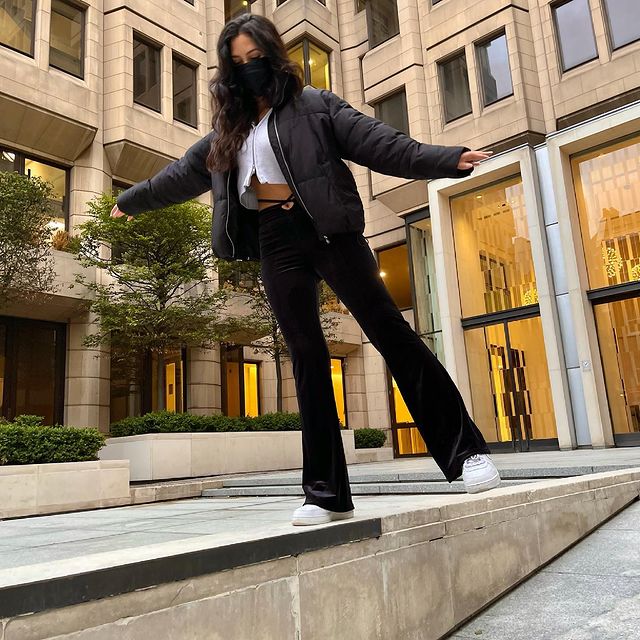 ↓ 20 – The Jeans to Always Count on!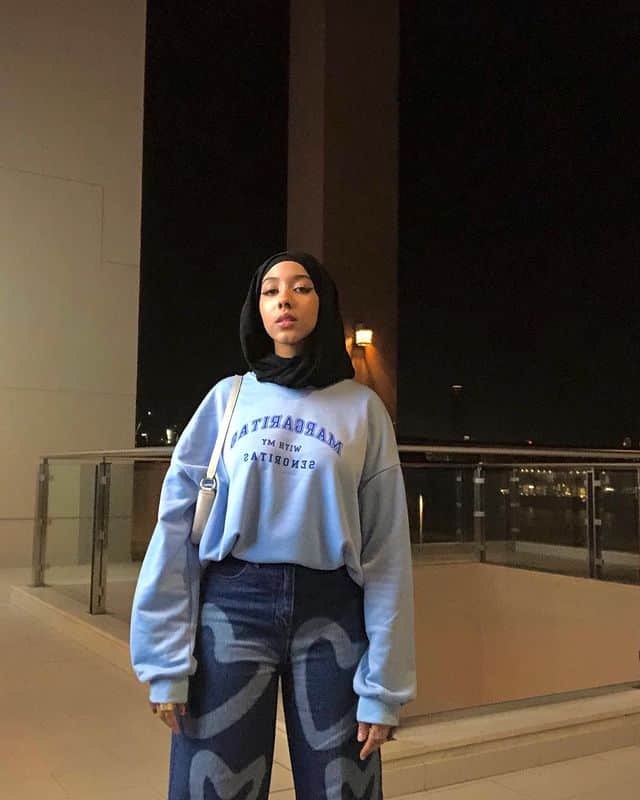 ↓ 19 – Indie Outfit for Spring/Summer!
The accessories and styling on this outfit have my heart! Those oversized plaid pants are a winner. And the entire color palette of this look is right on-brand with the spring and summer seasons. Here's our complete collection of summer outfits for school.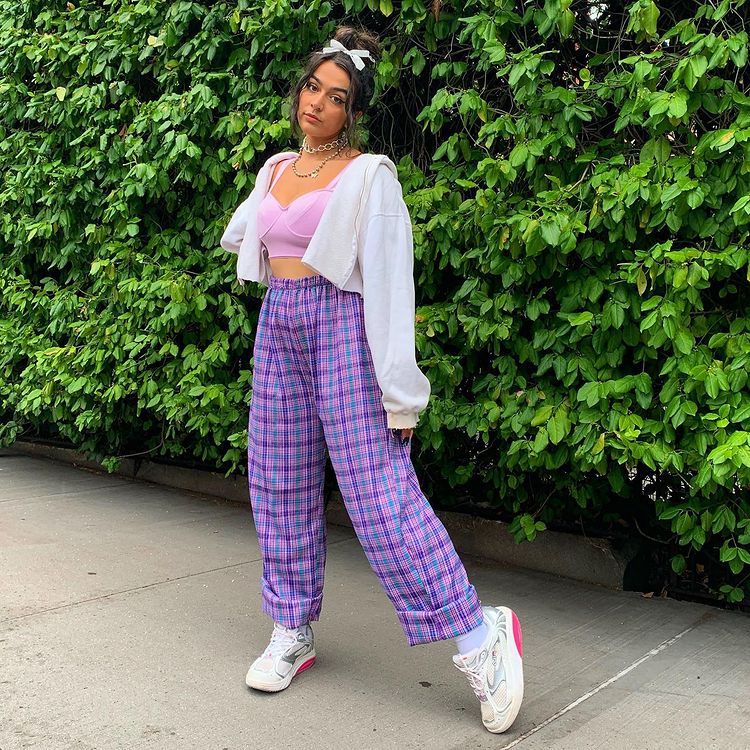 ↓ 18 – The Sophisticated Fit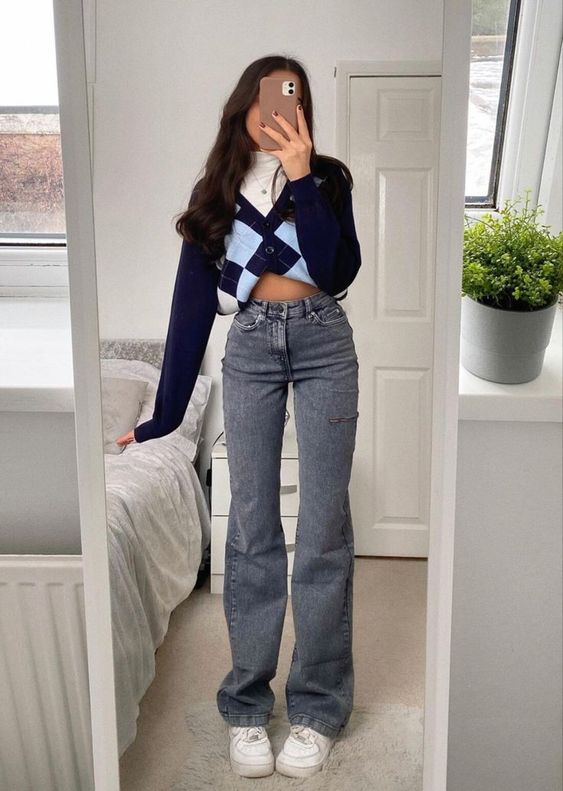 ↓ 17 – How to Wear an Indie Grunge Outfit for School?
The best way to make an outfit indie grunge is to add elements that would detail your look. And the best way to do that is with accessories: belts, sunglasses, rings, nail paint and earrings. For the more prominent parts of an outfit, reach for dark plaid garments, oversized pieces, and straight ripped jeans. And to complete the look, slide on a gorgeous pair of boots!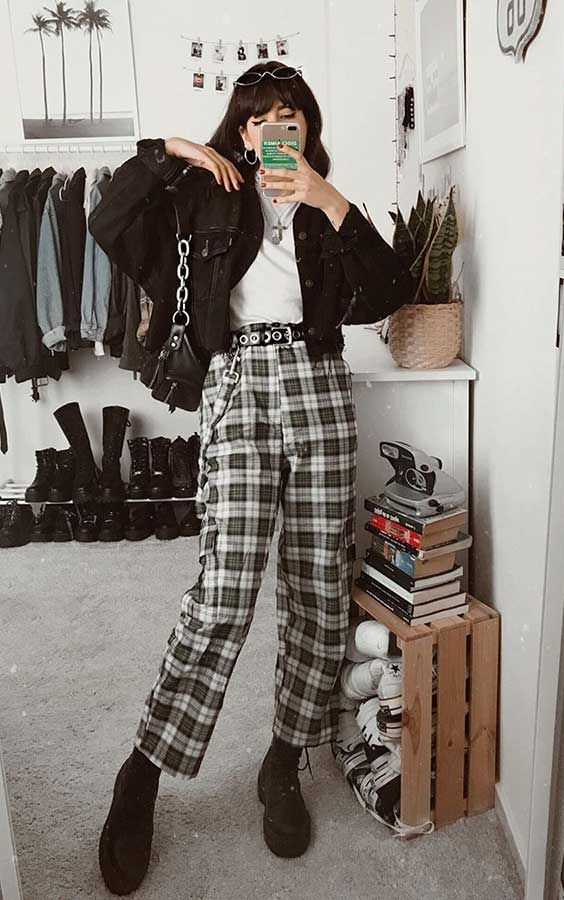 ↓ 16 – Best Friend Twinnin Days!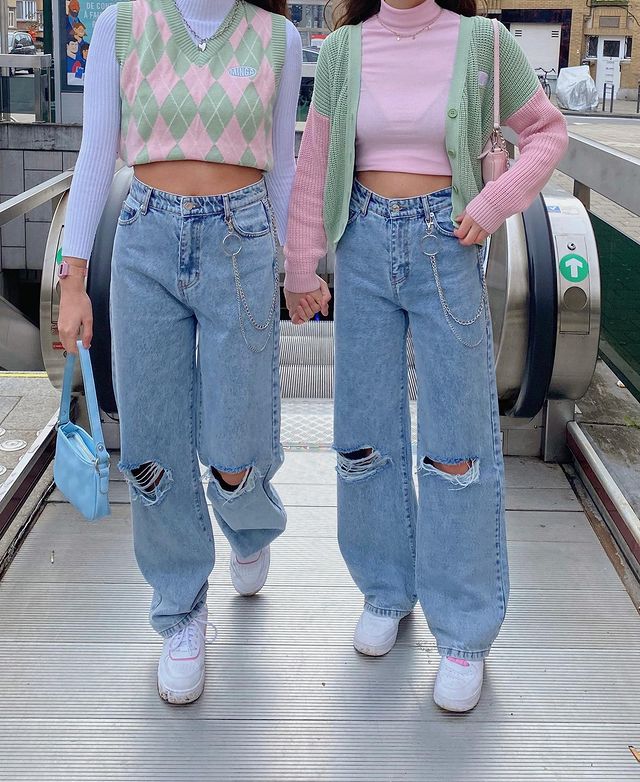 ↓ 15 – Grunge has Entered the Chat!
You might need to make amendments to this outfit to make it appropriate for school wear. And you need to start by fixing the length of the top. Opt for a loose, longer top of a similar fashion and throw on a jacket to keep you warm.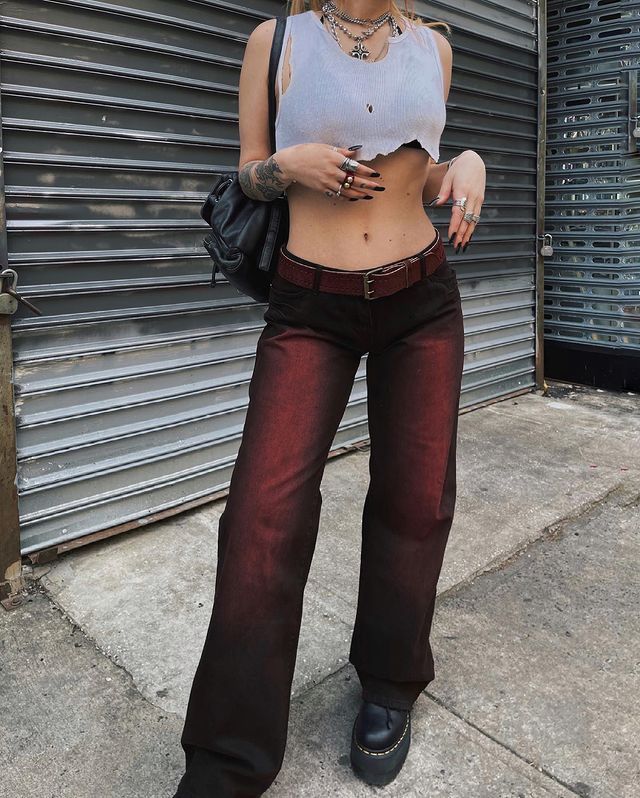 ↓ 14 – Indie Backpack
Backpacks are just as much an essential part of your outfit as any other. So make sure to get your hands on the perfect backpack which compliments your indie aesthetic and serves the purpose of carrying your books too!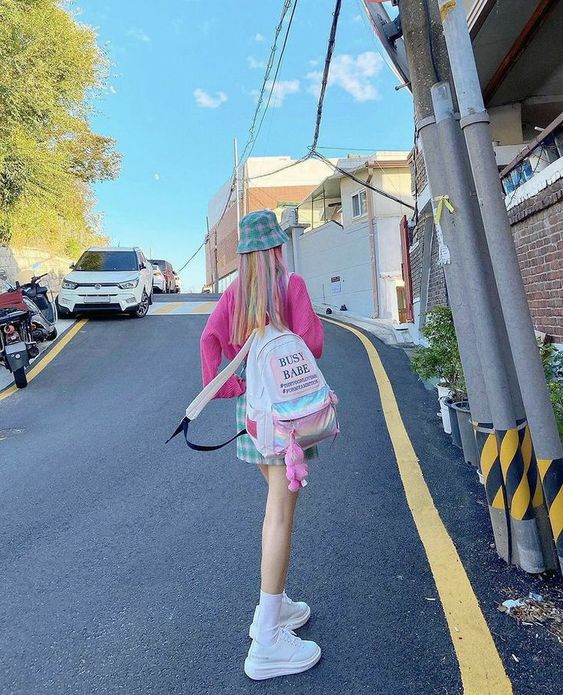 ↓ 13 – Bold & Beautiful in Bright Colors!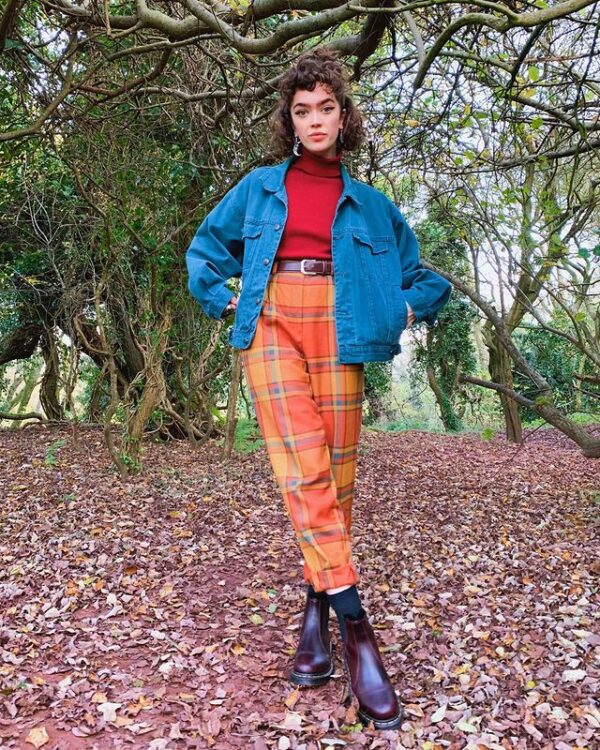 ↓ 12 – Cute Indie Outfit
Corduroy pants and headbands? Yes, please! I love this look's cream and brown palette – cool and super trendy!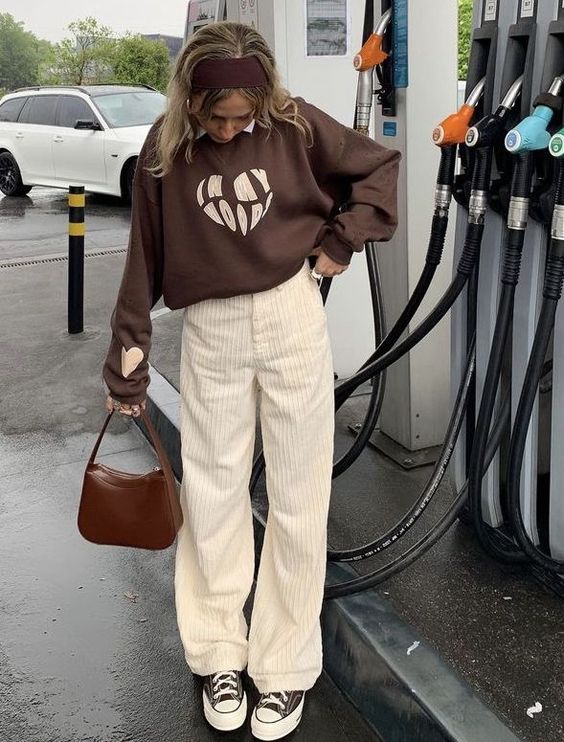 ↓ 11 – What accessories to Wear with Indie Outfits for School?
On a personal note, and if you are comfortable with it, I would advise you to grab a dainty nose ring to make your look extra indie! Go for unique earrings, rings, and necklaces, pieces that seem nonmainstream and seem to tell a story. Also, make sure to carry a pair of sunglasses. Honestly, the options are limitless!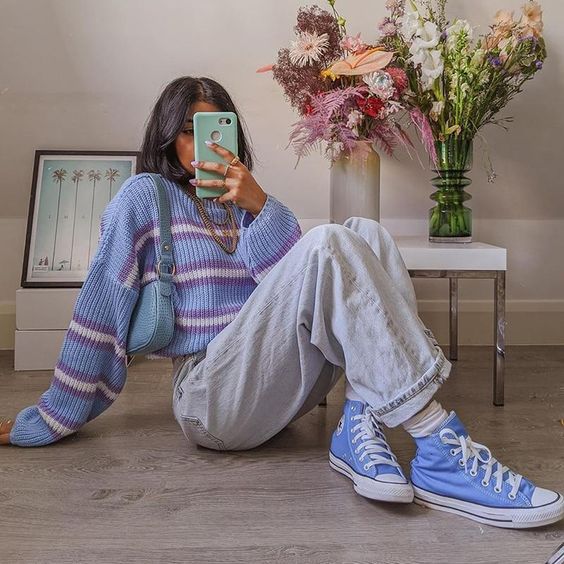 ↓ 10 – Leopard Loving!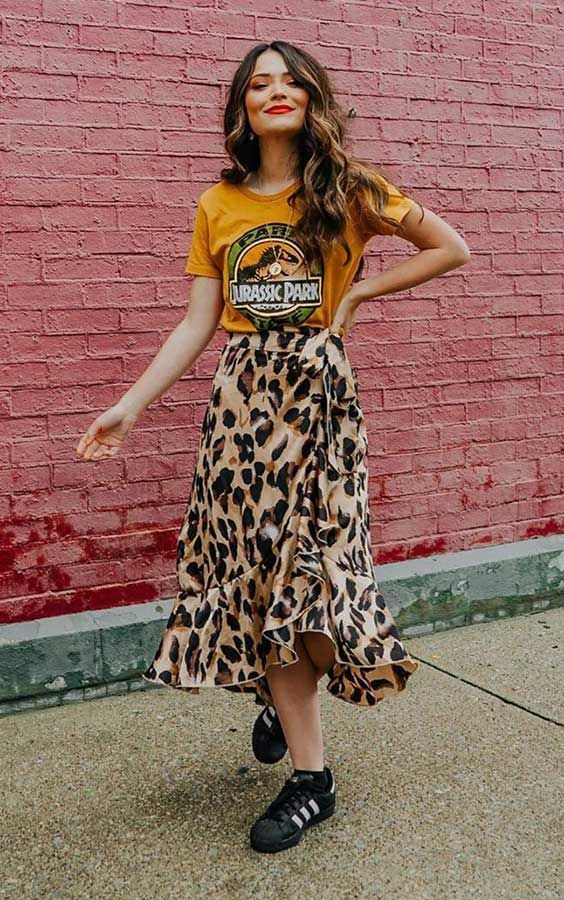 ↓ 09 – Effortless Vintage Edge!
At this point, you can be sure that printed sweatshirts paired with patterned pants are not going to disappoint when it comes to indie dressing. When in doubt, grab your favorite sweatshirt and plaid pants and head out the door!
↓ 08 – Modern & Chic in Indie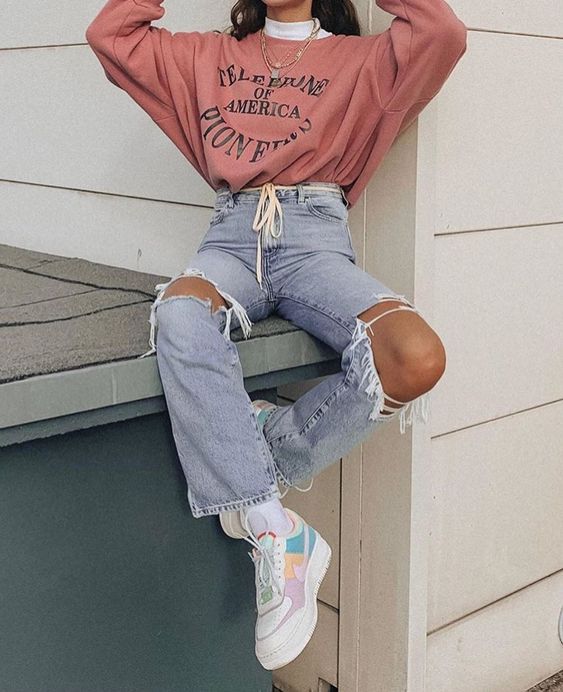 ↓ 07 – Pretty in Pastels!
Another excellent example of cardigans living up true to the indie aesthetic! You might want to swap out those slides for a pair of white sneakers to keep you comfortable throughout the school day.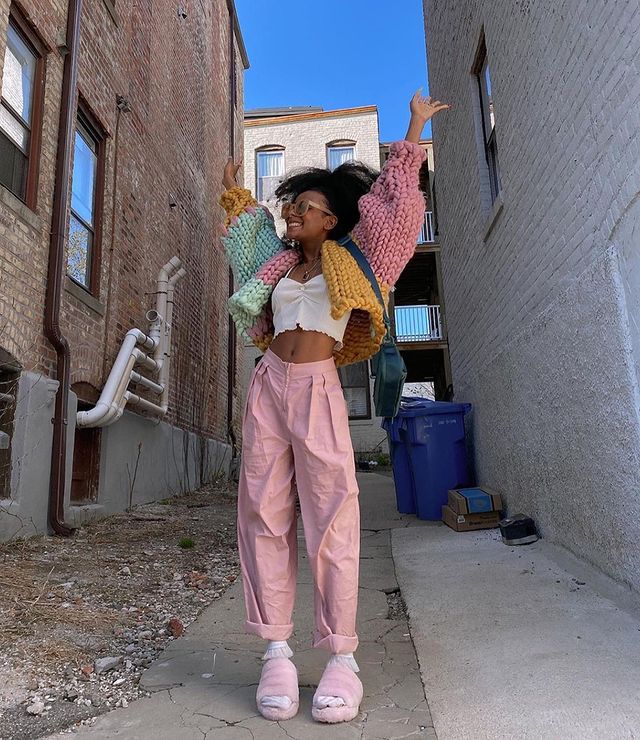 ↓ 06 – Backpacks fit for Indie School Outfits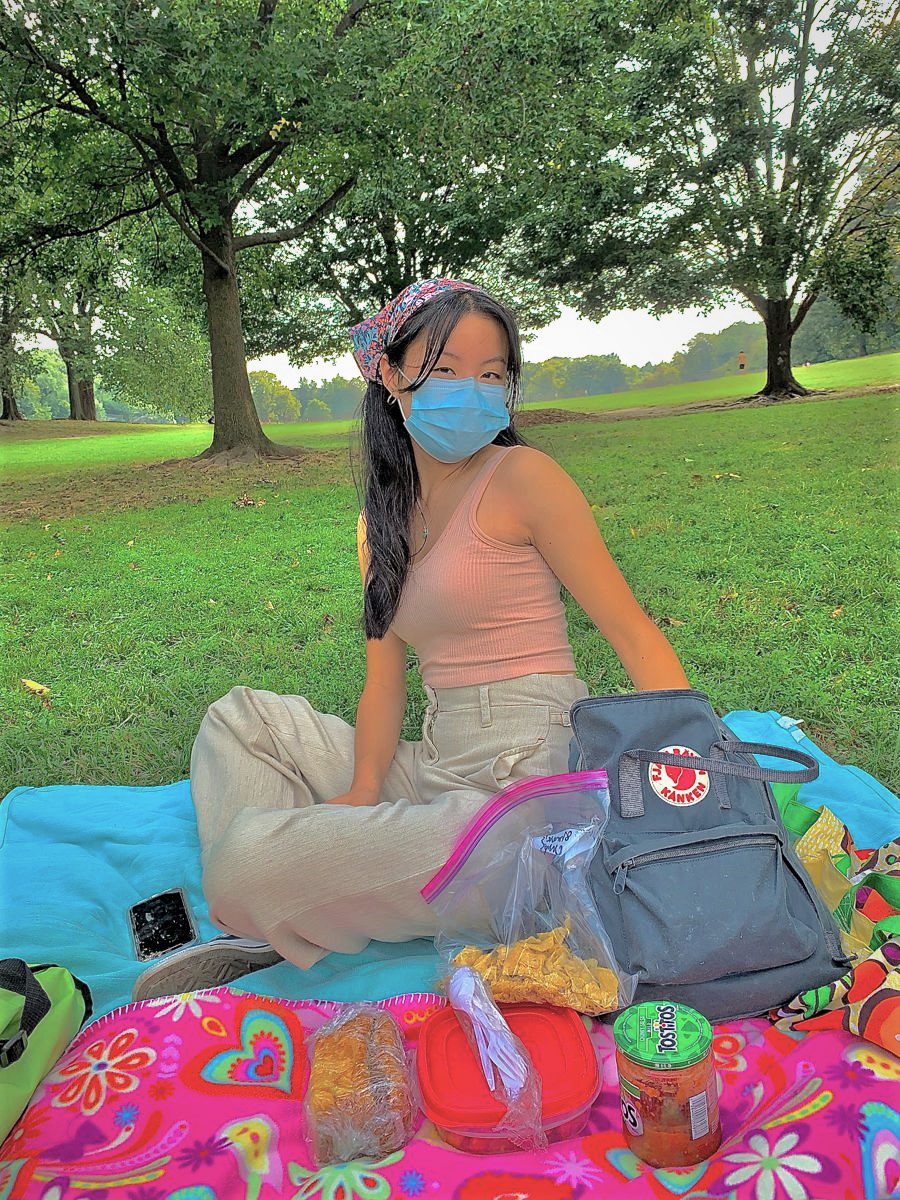 ↓ 05 – The Sports Day Outfit
This outfit is your ultimate pick for a sports-related event or even just a normal day at school!
↓ 04 – Zebra Stripes for Pizzaz!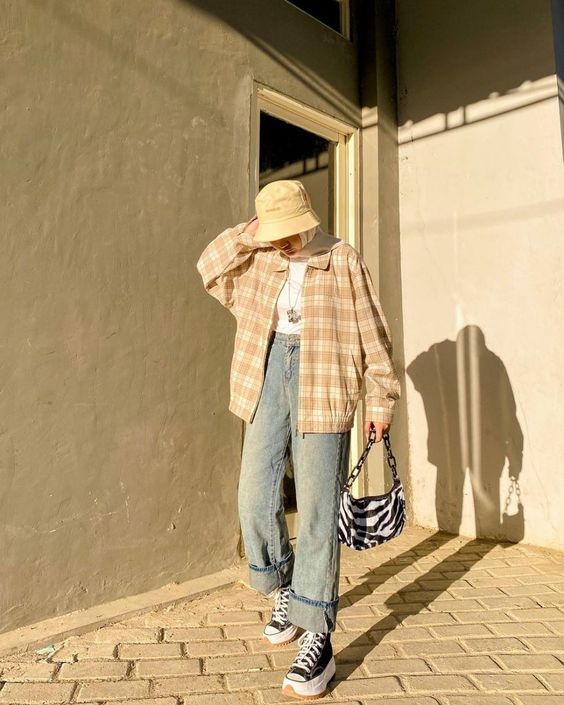 ↓ 03 – All Black Indie School Outfit for Girls
This is another excellent example of slaying an all-black outfit for a school day! Here are some of the cutest back to school hairstyle ideas to go with your outfit.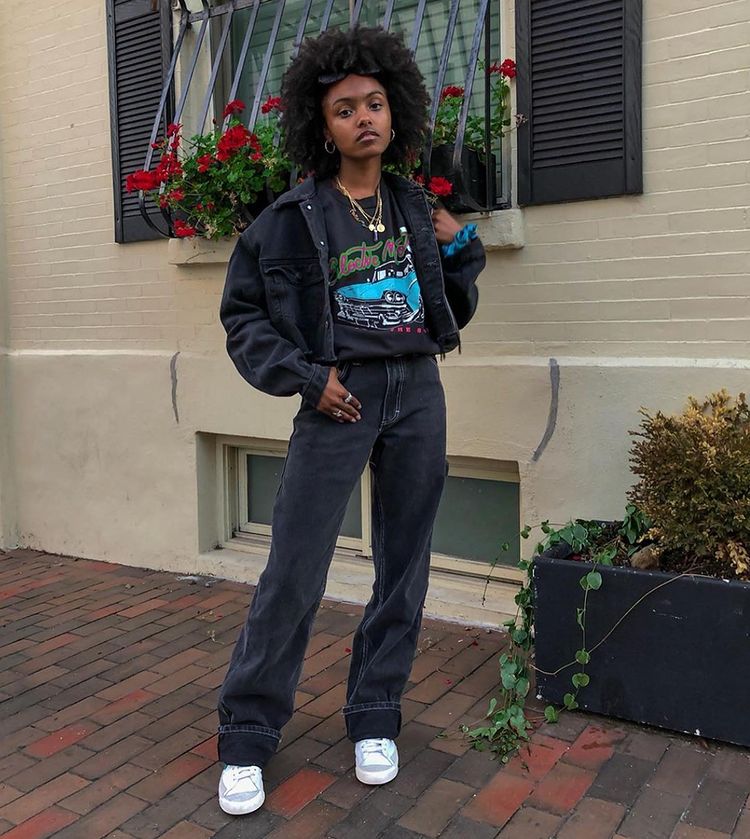 ↓ 02 – Patchin' it up!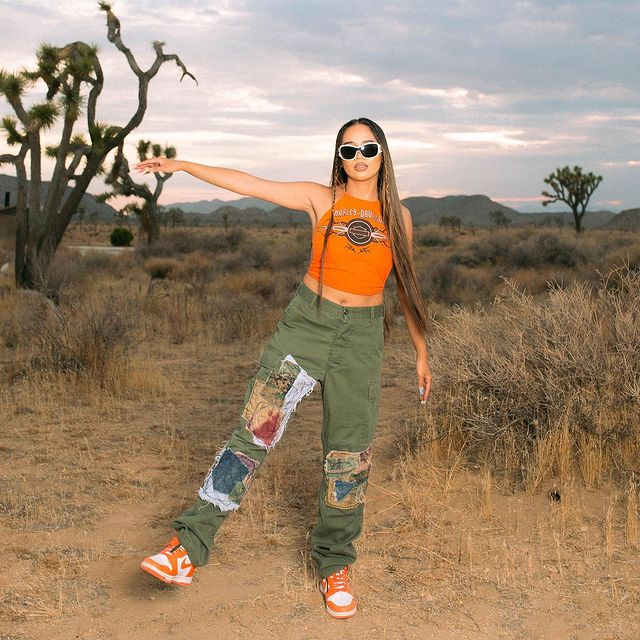 ↓ 01 – Shoes to Wear with Indie Outfits
At this point, it is pretty much established that platform boots and sneakers are your ultimate picks when it comes to dressing up indie!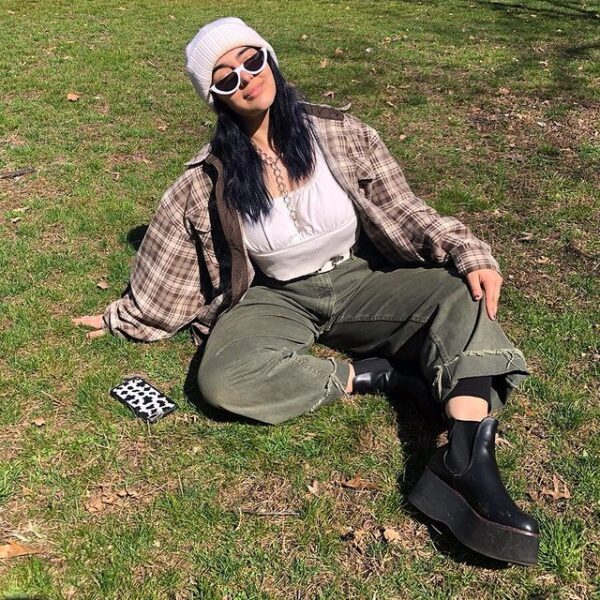 Frequently Asked Questions
Q. What is indie fashion style?
Indie style is about breaking societal norms and stepping into your comfort zone to define your sense of style. It is the ideal blend of hipster, retro, and vintage clothing in a way that is unique to every individual. So if you are hesitating to wear your favorite "unconventional" garment, I am here to encourage you to do it and step out in your unique indie style. You never know; your confidence and boldness might attract someone else to embrace their true style too!
Q. What do you wear for Indie aesthetics?
There are a couple of items that might contribute to you mastering that indie aesthetic. But in all honestly, any non-mainstream garment will do the trick! Play around with fishnets, oversized jackets, hoodies and tops, baggy jeans, and graphic tees for a more generalized indie look. Moreover, adding all sorts of textures, including knits, plaids, etc., will help you elevate your aesthetic to the next level. Oh, and thrifting and affordable vintage clothing is going to be your new best friend as you embrace the indie lifestyle!
Q. Where to shop for Indie Outfits for girls?
There are several places where you can buy indie clothes. The best way to shop is to go thrifting to stay true to the art of indie fashion. Otherwise, here's a list of all the best places you can grab indie items:
Aya Muse: If this vest (here) doesn't scream indie, I don't know what does!
Gil Rodriguez: Is the outfit even indie if it doesn't have a tote (here) to go with?!
Elliss: What a cute bralette (here)?! Make it appropriate for school by wearing it over a white tee shirt!
Pangaia: This indie brand has a wide variety for you to shop from. Check them out right (here)!
SheIn: No outfit is complete without accessories, so head over to SheIn for unique indie accessories (here).
Romwe: These jeans (here) are right up the indie aesthetic alley!
ThredUp: And finally, if all the above brands fail you, thrifting (here) won't leave you disappointed!