What to Wear to School/college in winters
Hello, lovely readers! I am Akviile a community fashion blogger on Outfit Trends.
There might be a lot of school or college students reading this post, so I think that it's a good idea to help you with choosing a cute but comfy outfit for those Mondays. Most of the girls want to look awesome at school but when you have to spend half of your day there, all you want to wear are comfortable clothes.
Also See : 19 Cute Sporty Style Outfits for School Every Girl Must Try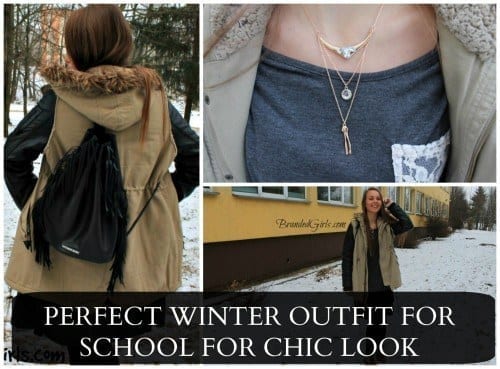 We all love wearing leggings, right? To make them look not so boring, I always put a flowy skirt over them. Since flowy skirts are really comfortable, you won't feel that you wearing something with your leggings. That skirt is from Sinsay. If your leggings are pretty thin, you can always put a pair of knee high socks. Mine are from target. T-shirts are usually the best option for school, so I decided to wear my high low shirt with a lace pocket (this detail makes the whole outfit look cuter). My shirt is from Charlotte Russe. As you can see, it's really cold here, so I can't just wear a shirt, so I matched my grey cardigan with this outfit. Of course, cardigan is not enough, so I put probably one of the warmest coats I have in my closet. I wear it almost every day and it's from NewYorker. Since my coat is brown-ish, I thought that it would be a great idea to wear my brown shoes. I love the lace detailing on them. Also, you can't forget that you're going to school, so you have to take your backpack! My favorite bakcpack is from Victoria's Secret.
I like wearing simple accessories while I'm at school, so I chose this golden, layered necklace also from Charlotte Russe.
Recommended : 25 Cute Back To School Outfit Ideas For Flawless Look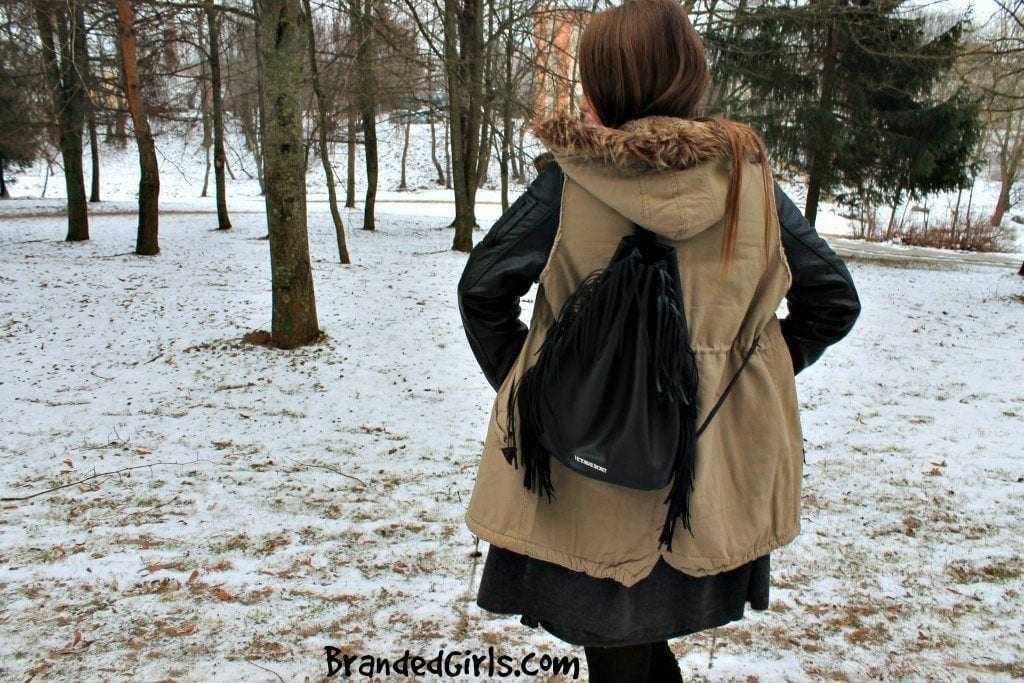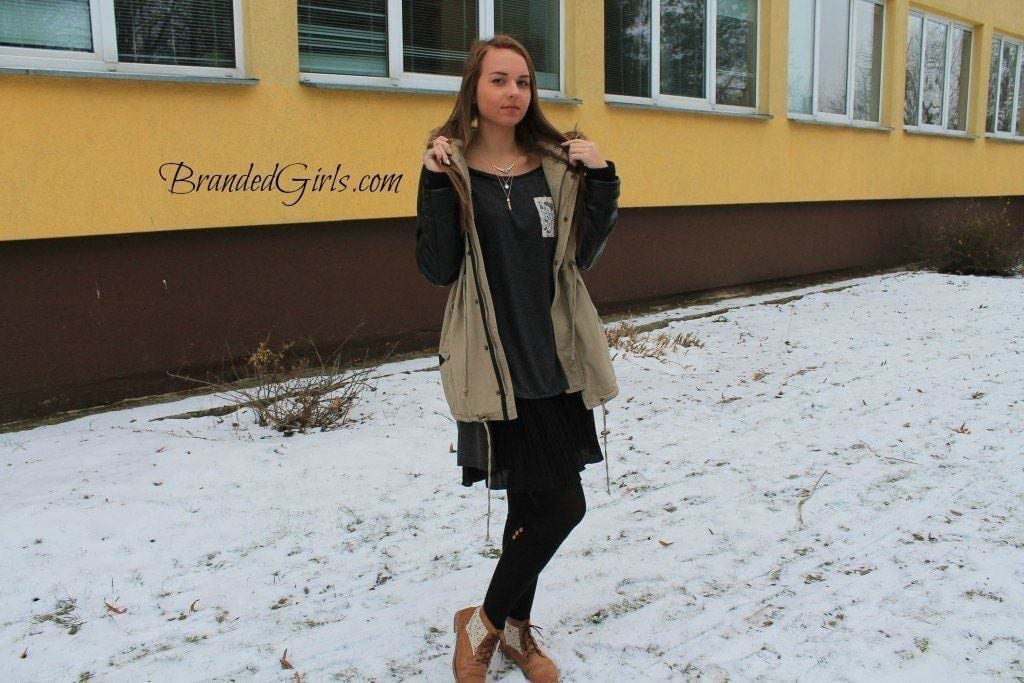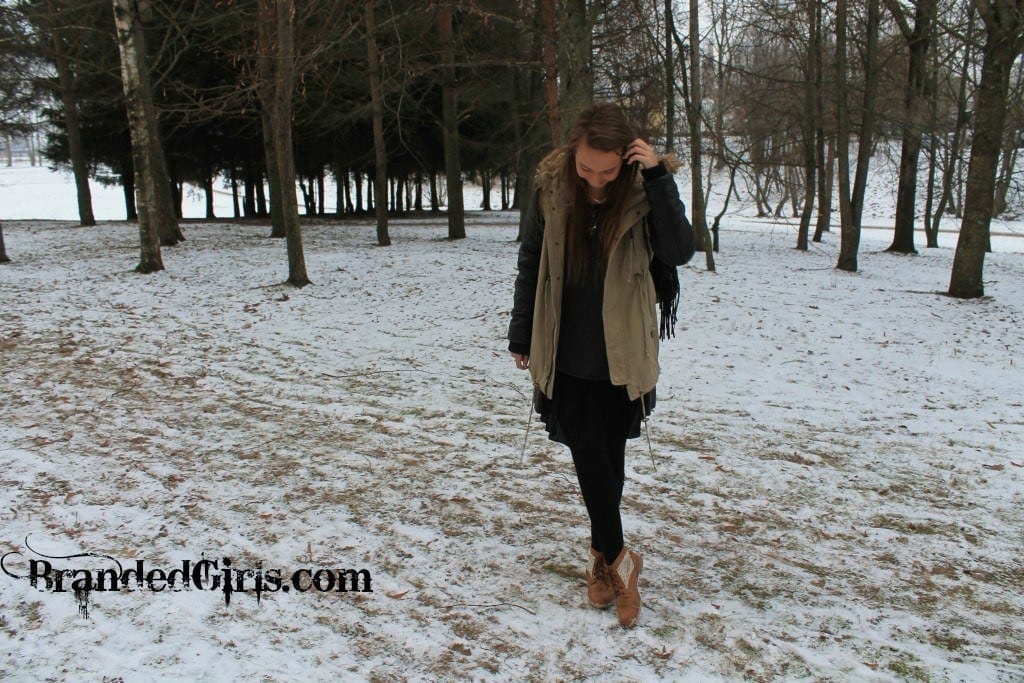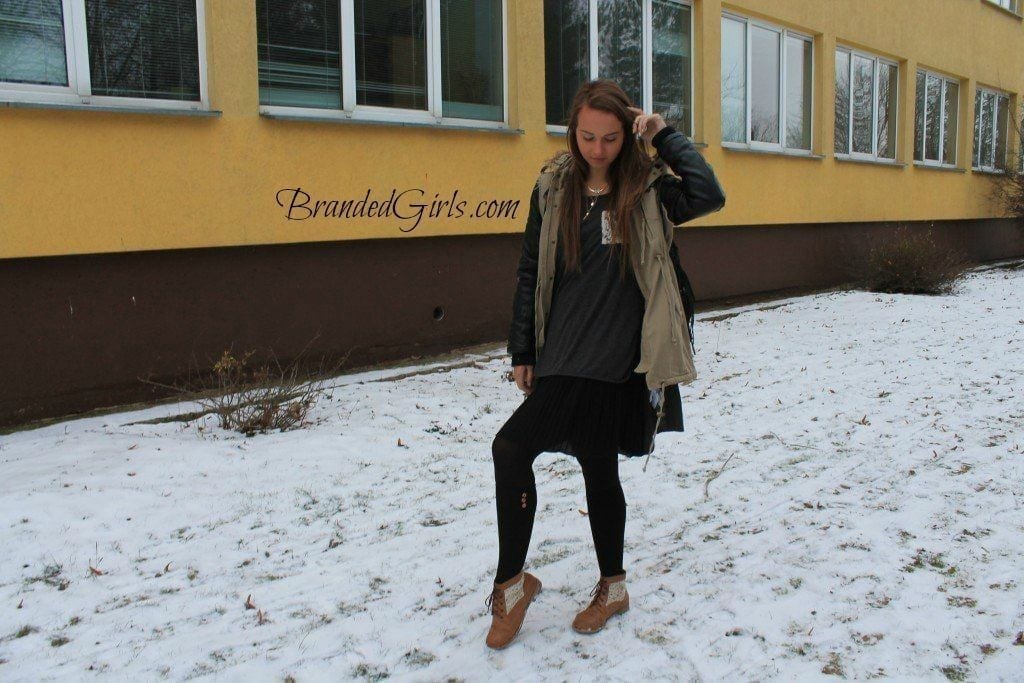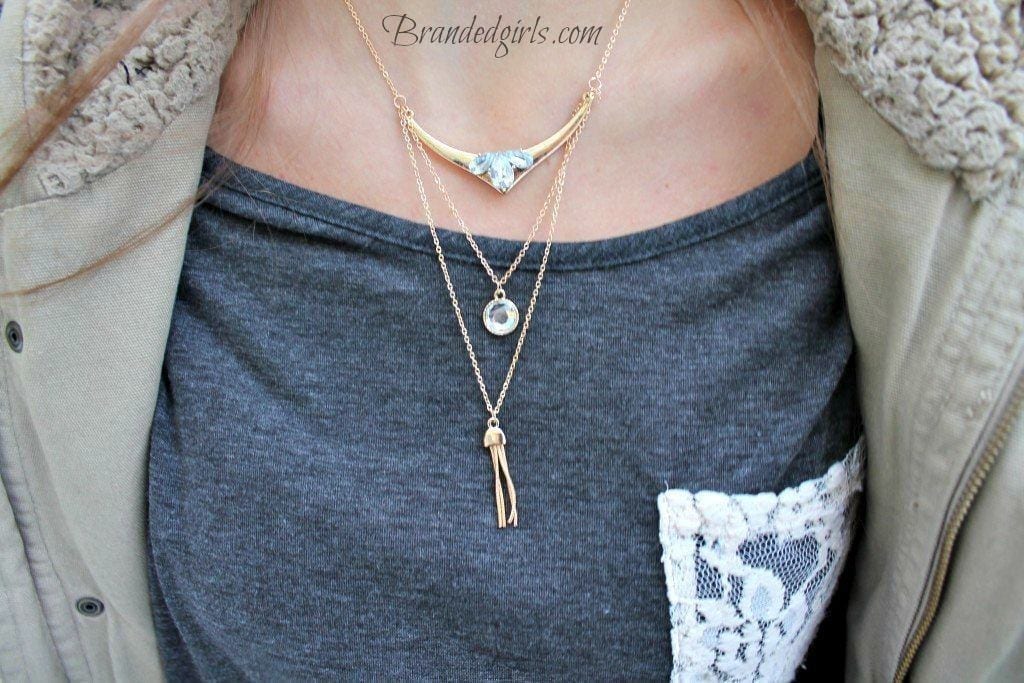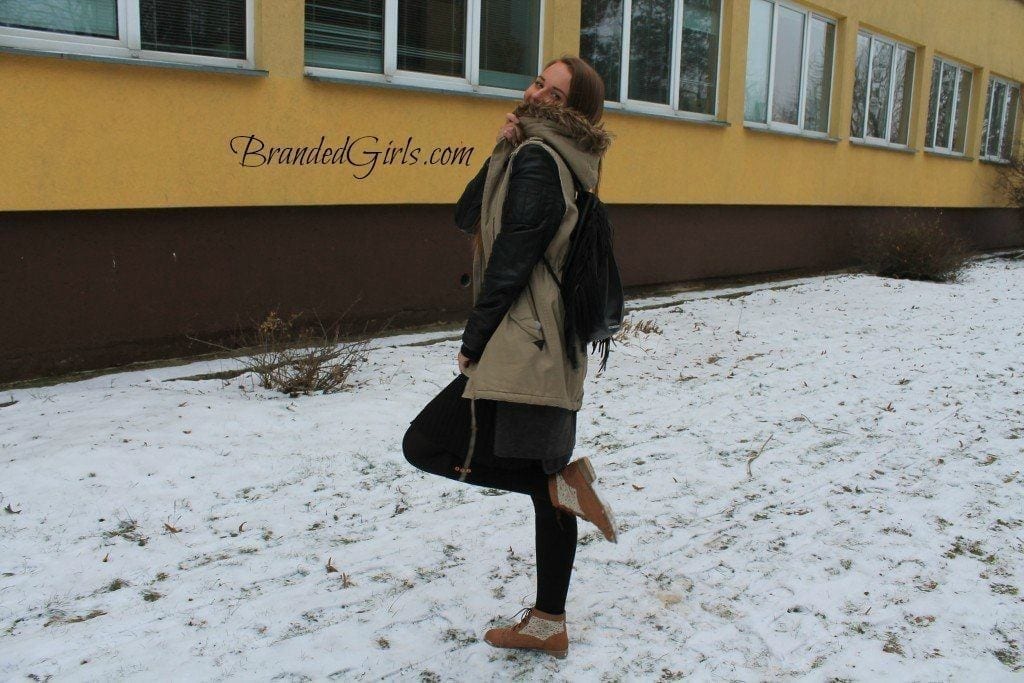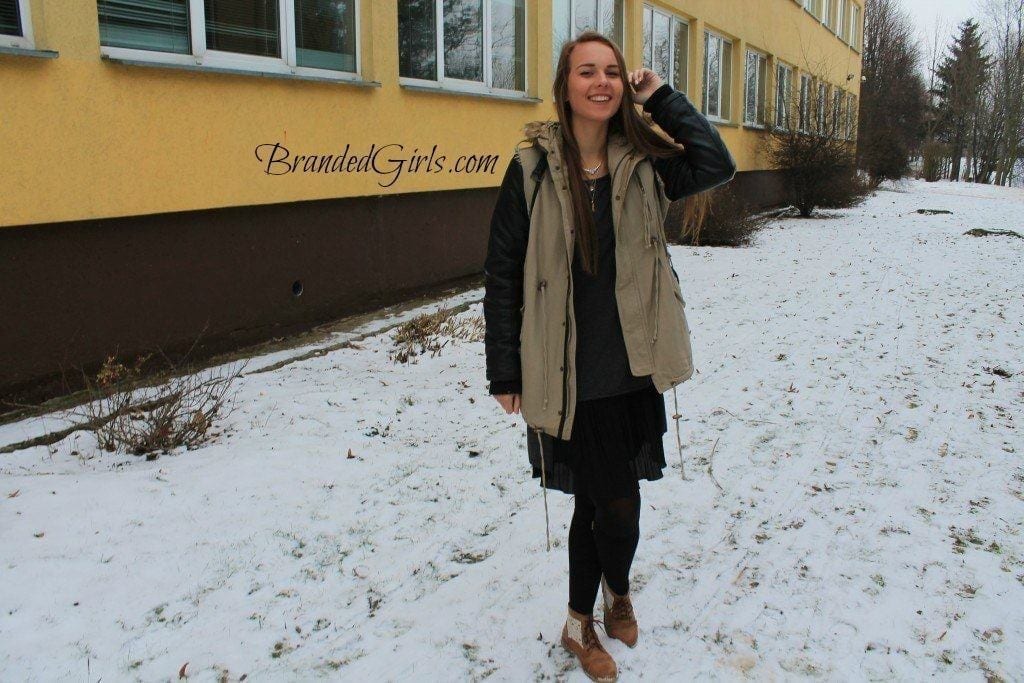 Credit : Branded Girls & Akviilee
Thank you for reading!
akviilee.wordpress.com
instagram.com/akviilees
Caz, aka Vixen, has been freelance creative writing for several years. She has a lot of experience in different fields including high street fashion, tattooing art, and even the gothic and historical costumes. Caz has a Diploma in Fashion and Textiles and also a Bachelors Degree in Historical Costume and Corsetry. Her passion lies with gothic design, corsetry and any other styles considered to be taboo or unusual. Style-wise Caz has a love for Vivienne Westwood and her take on the punk era. Although Caz loves the weird and wonderful, she has a deep love for all fashion and allows this to show through her work.