Planning a trip in the cold means that you must be interested in knowing winter travel packing tips. You must be facing problems on how to and what to pack for your winter travel. No need to worry, we are here to help you.
Packing for winter traveling is not an easy task, you have to keep in mind several things. First of all, your suitcase should be big enough to include all the necessary items and winter clothes in it. But you should also be sure of how much baggage you are allowed to check-in and hand carry as you should be way under the limit when you leave because the luggage weight always increases when you're returning.
Packing List for Winter Travel
Sometimes people start packing and then they realize that the suitcase is not big enough to include all the items. So you do not want to make this mistake. Buy a good quality suitcase which can easily fit all your clothes and accessories. The accessories required in winter are more as compared to summer 
Tips on What to Pack for a Winter Trip:
First, buy a suitcase of the proper size to include all the necessary items and clothes.
Never pack too many bulky clothes, they will take up a lot of space and you will not get space for other clothes.
Pack clothes in the form of layers like long sleeve top, sweater and then a long coat.
Wear bulky clothes while traveling instead of packing them.
Roll and pack clothes to save a lot of space.
Decide your airport outfit beforehand, you can find plenty of inspiration from these Travel Outfits for the Airport.
14. Avoid Packing Bulky Clothes
When you start to pack, then take the clothes in layers, not in bulk. Oversized sweaters and sweatshirts can take up a lot of room in your luggage. Wear layers of insulation, thinner. Pack layers, long-sleeve t-shirts, and slim sweaters in this way you will be able to add more and more things. The individual layers will take up less space in your bag and give you more space.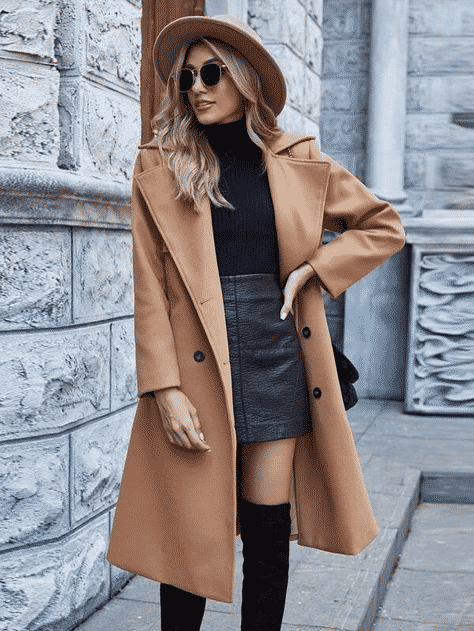 13. Instead, Wear Bulky Clothes on the Flight
If you love to wear bulky cloth such as long coats or furry vests and want to take them with you while traveling in winter then prefer wearing them rather than packing them. If you pack, it will take a lot of space and then there will be no space left for many of your clothes so wear it while traveling.
Let us take an example of a large sweater that you like and want to take with you on your trip. Wearing this sweater instead of packing it will save you space in your luggage. This thing also applies to your winter coat and heavy winter jackets.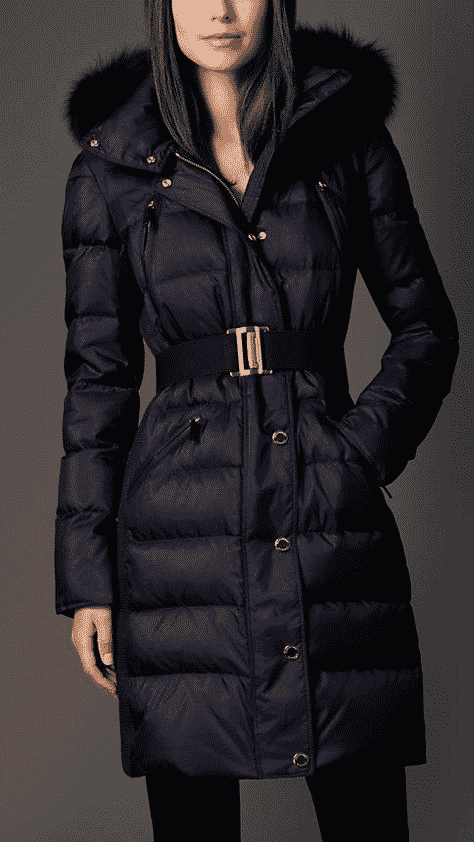 12. Wear Boots While Traveling Instead of Packing
Again, you do not have to pack your heavy boots in the luggage. It will take a lot of space. We know that boots are very comfortable and good to wear in winters so prefer wearing them while traveling. Pack the footwear which is lightweight and covers less area.
On your winter trip, you must have a pair of boots to keep your feet warm, especially when you are outside. If you need a second pair of boots, make sure they're smaller and lighter than the boots which you are going to wear while traveling.
If you plan on shopping on your trip then it might be a good idea to take one shoes with you and buy another pair from your destination. But remember that new shoes can be a bit uncomfortable so it's always advisable to take your most comfortable shoes along.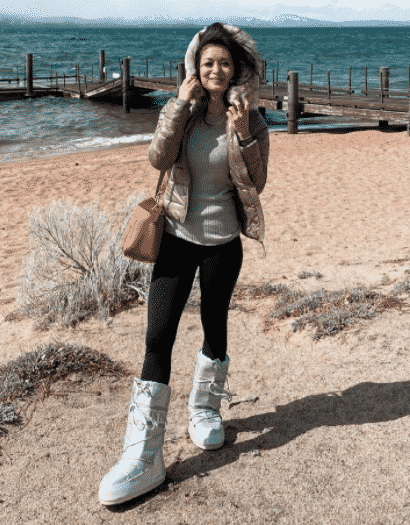 11. Pack Warm Clothes Only
If you take clothes which are not of good quality and are not suitable to wear in winter then you will end up getting sick. Proper clothes should be taken which will protect you in winters.
We know that you would like to wear fashionable clothes for good pictures but it is of no use if you don't enjoy your trip. Pack warm clothes, you can look amazing in winter clothes too. Black jackets and long dark shade clothes with jeans will look amazing on you and will also keep you warm. Here are some tips on How To Wear Parka Jackets For Women.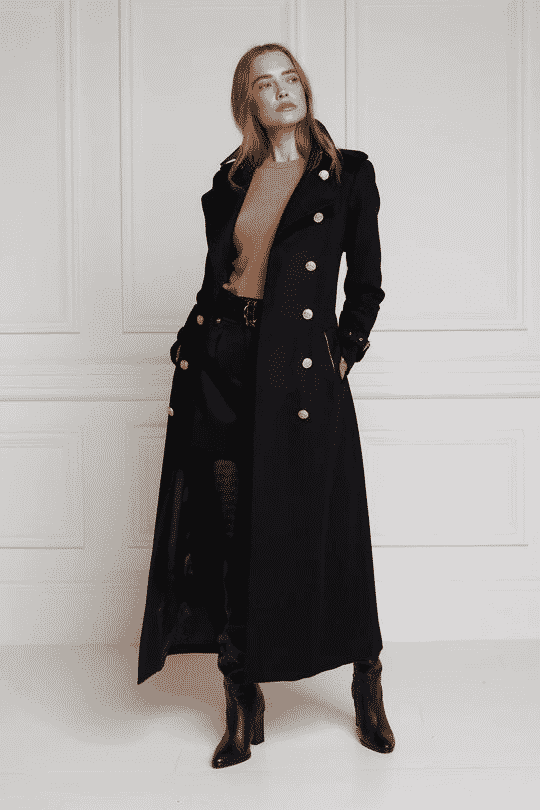 10. Pack Sweaters with Proper Fitting
If you want to look gorgeous in winter clothes, prefer wearing sweaters which are well-fitted. You can look good in many kinds of sweaters, light colored sweaters and dark both will look decent so choose colors that you feel suit you the best.
You can wear long coats over the sweaters, do not wear jackets with sweaters because it will be quite uncomfortable. If you like baggy sweaters then pack ones that are not very bulky. Alternatively, you could also go with the very trendy Sweater Dress Outfits.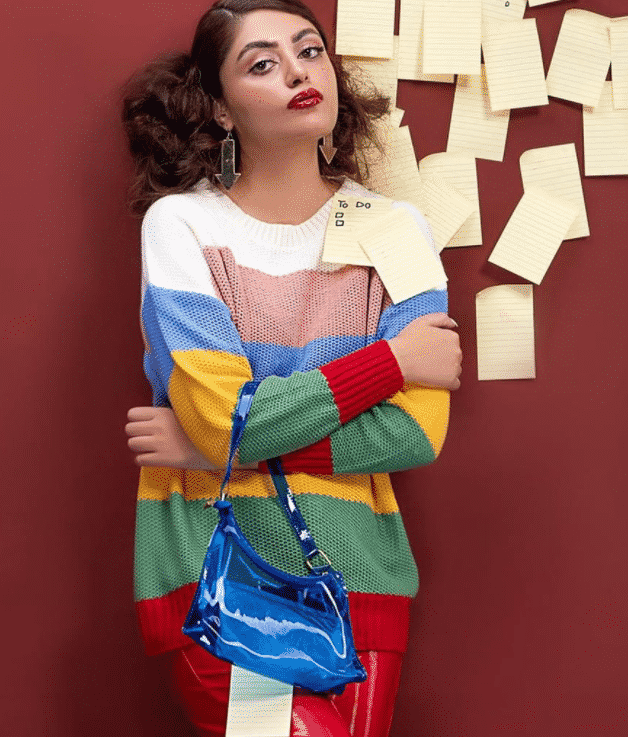 9. Pack Long-Sleeved Tops
As we discussed earlier, you should take clothes in layers to pack everything well so take 3-4 long-sleeved tops with you. This will help you to save a lot of space. These tops should be warm and plain. When you wear this as your first layer, you will feel better because wearing sweaters or similar outfits without an inner layer can be uncomfortable.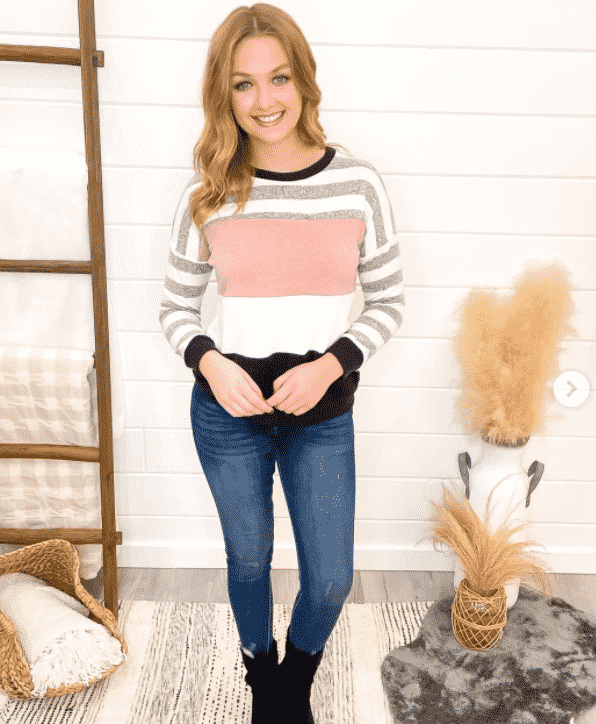 8. Bottoms and Pants
Take pants and jeans which are warm and of the good fitting. For city trips in winter, you should pack a pair of trousers or leggings, a midi skirt, and a pair of warm woolen stockings. You should also pack jeans because they are also a great choice for winter travel.
They are not meant for snowy places so do not pack them if you are traveling to a snowy place. They can not protect you from the cold in snowy places. If you feel cold after wearing pants then no need to worry there is a great idea. You can wear leggings underneath the pants, this will help you to keep warm in extremely cold environments and you will be able to travel happily. So add leggings in the packing list for cold weather.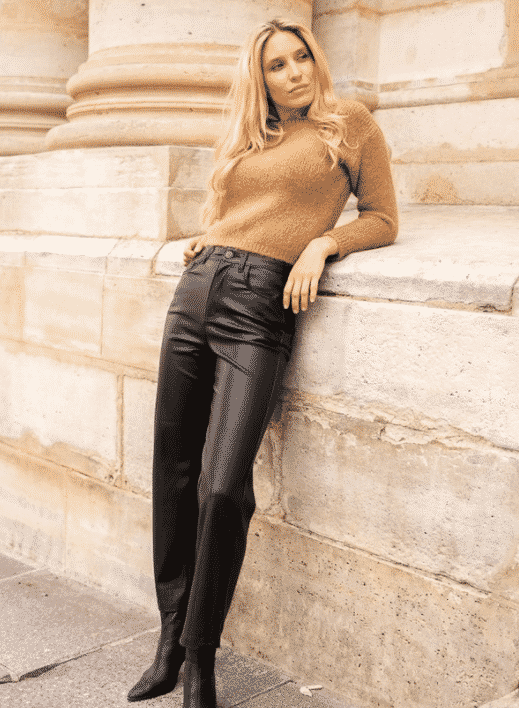 7. Pack Some Neutral Scarves
Protecting your head from the cold is very important. We know you want to look fascinating so buy fashionable scarfs which will enhance your outfits and also protect you from the cold. Even if you do not like to wear scarfs, I would recommend you check out these Outfits with Scarves as they'll convince you to try one. Moreover, these days there are so many different types of scarves such as infinity scarves and silk scarves so you can always find something that suits you best.
Most scarves are very lightweight and will not require any space. Two to three scarves are enough for your winter travel packing. Scarfs come in different designs, you should prefer taking neutral colored scarves with you because bright colors will not always match your outfit.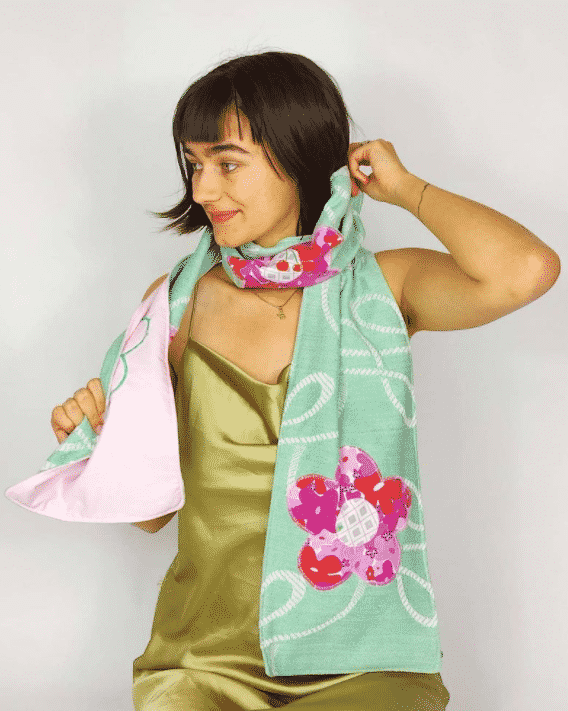 6. Don't Forget Gloves and Caps
If you do not want to wear a scarf at all then there is no problem because you can pack caps instead of them. There are different types of gloves available in the market as per your needs. If you want to cover your hands but still want to be able to use your phone then buy one which does not cover your fingertips or opt for mobile-friendly gloves that come with touchable tips that can be used on phones.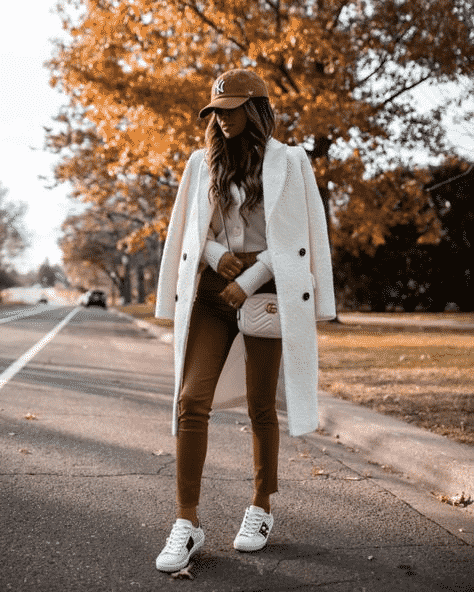 5. Take as Many Socks as Needed
Socks are not something that requires a lot of space so you can pack many socks easily. But make sure that the socks you pack will pair well with your shoes. Ideally, you should have at least 1 pair of socks for every day of your trip and then add 3 to 4 extra pairs, depending on how much space you have.
If you're carrying your shoes in your suitcase then you can save space by stuffing the socks inside the shoes.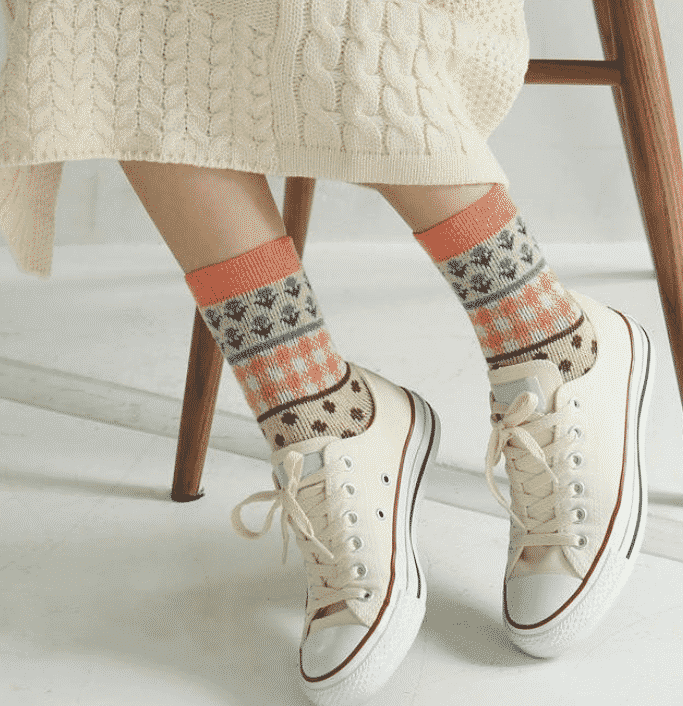 4. Plan Your Outfits Before Packing
Gone are the days when you could pack without a worry as most airlines are now very strict in terms of baggage allowance. So before you start packing, you must plan all your outfits. We always make an itinerary before we leave for our trip in which we make a rough plan of what we will be doing every day of the trip.
So once you've made the itinerary, the next step is to plan your outfit for the day. Spread the clothes on your bed and create separate sets for every day of the trip. This set should literally include everything, from head to toe. Once you've made the set, you might want to even take a picture so you remember it later. Here's an example of what I mean by a complete set: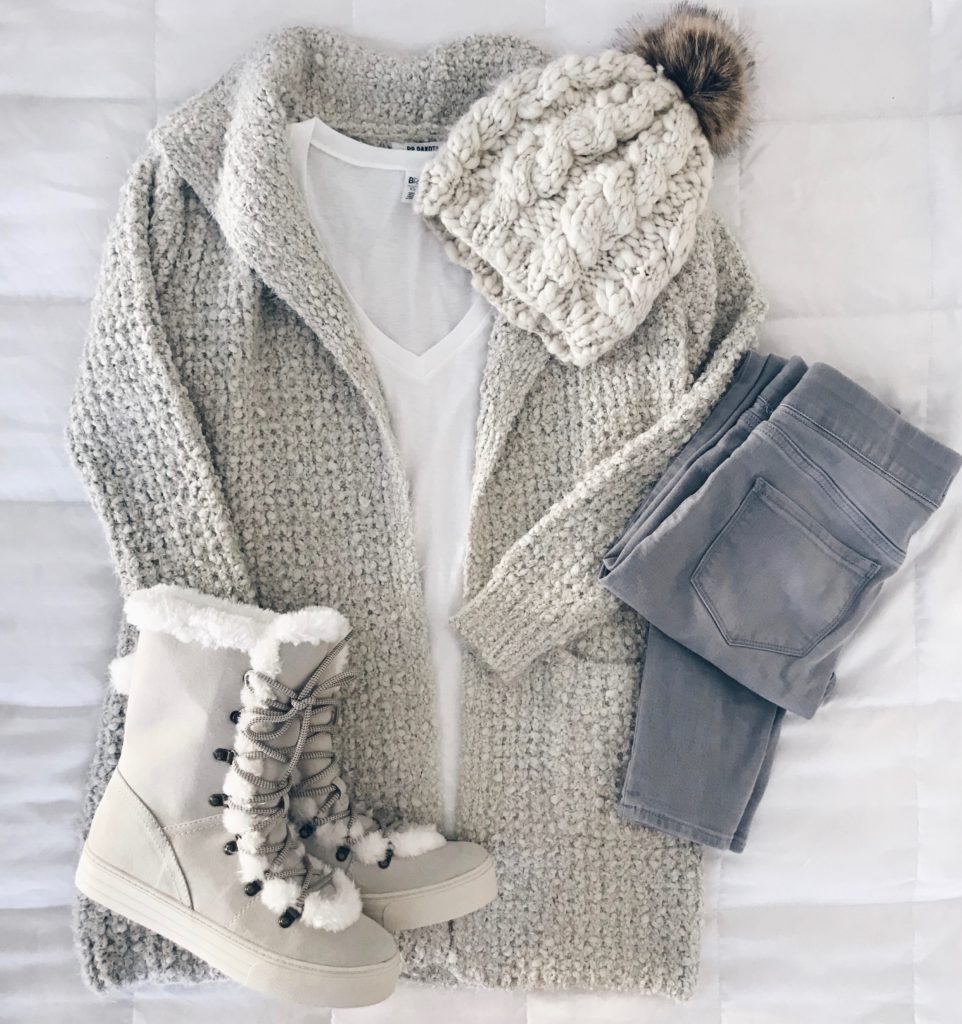 3 – Keep Outfits That Are Reusable
Going on a trip definitely does not mean that you need a completely new outfit every day. The same boots, jeans or sweater that we showed above can also be mixed and match with other outfits. For example, you can wear the above cardigan with a skirt instead of jeans. And yes, skirts are wearable in Winters as you can easily layer under them with tights and leggings.
So when planning your outfit, keep in mind that you need to create at least 2 outfits with every item that you're keeping. Below for example you can see how 3 very different outfits have been created with a brown sweater: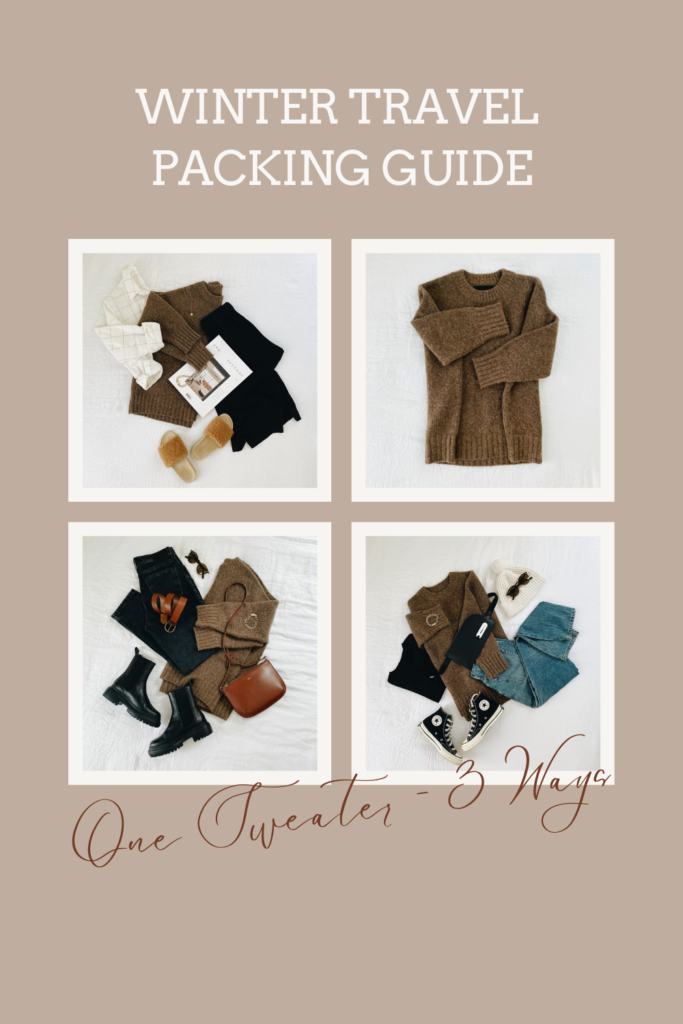 2. Keep Minimum Accessories
Just like the outfits, the accessories you choose too should be versatile and you should plan on pulling them off with multiple outfits. Below for example we see how many totally different outfits have been created with just one handbag.
If you're going on a 2-week trip then 2 handbags are the maximum that you need – just make sure that the handbag you choose is of good quality and goes well with all or at least most of your outfits. You could also try using one of these Wardrobe Planner Apps to help with your planning.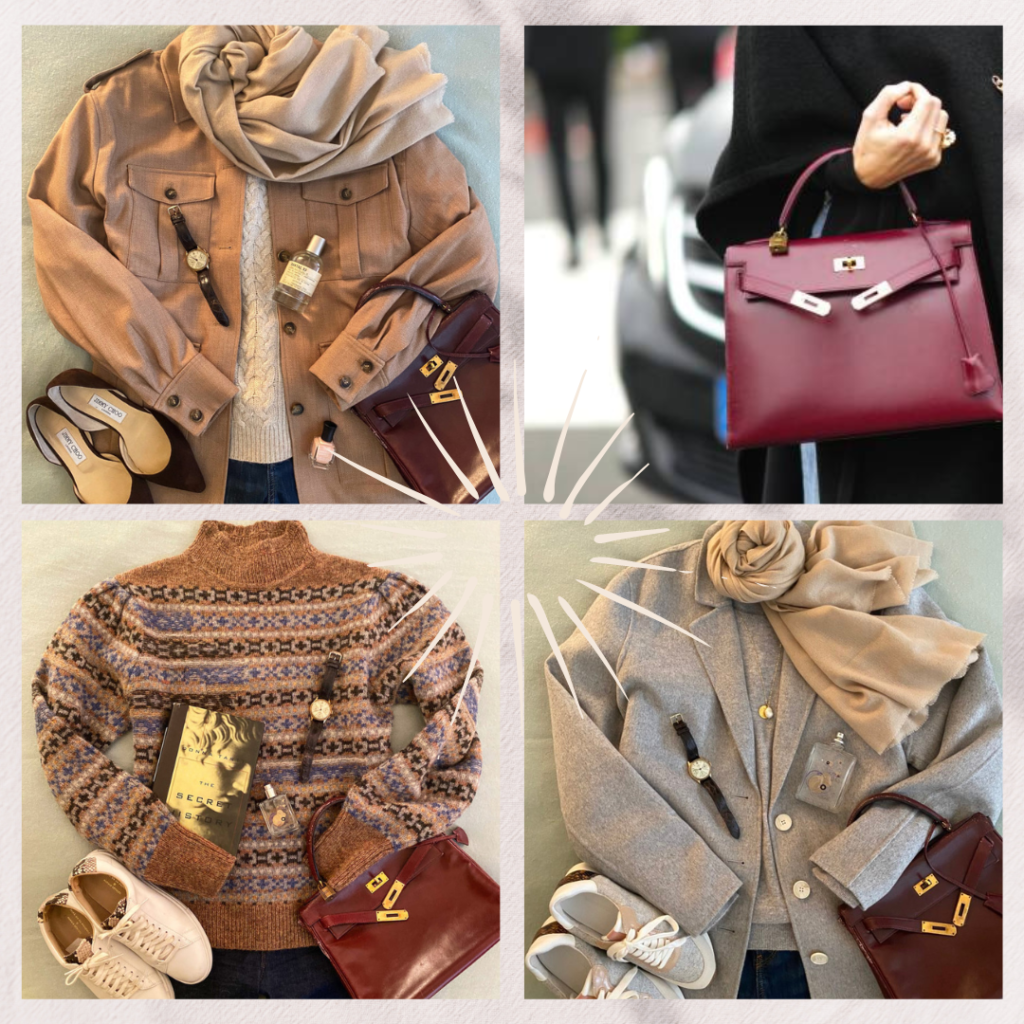 1. Don't Forget to Pack Thermals
When dressing up for the cold weather, the first requirement is to keep yourself warm and thermals are essential for this. So before your trip, make sure you have enough thermals and if you don't then you must buy them.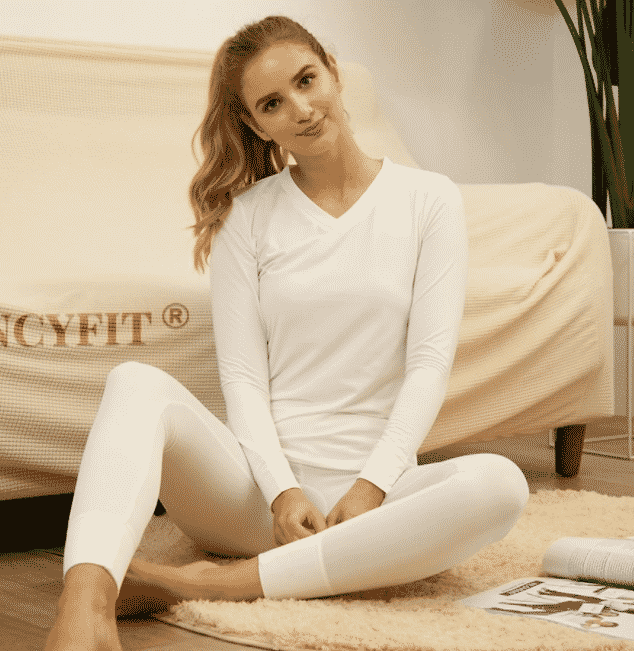 Frequently Asked Questions
Q. How to pack heavy clothes for winter? 
A. As we have told in the article, you can wear them while traveling rather than packing. But if you want to take many heavy clothes then we would advise that you should take clothes in layers rather than taking heavy clothes. If you want to take one or two heavy winter clothes then roll them properly and keep them at the bottom so that it takes minimum space in the suitcase. 
Q. How much time will it take to pack my bag for winter traveling? 
A. It depends on every individual's capabilities but generally speaking, it should not take more than 4 to 5 hours to pack your bag for one weak's trip. If you were packing for summers it would take less time comparatively but as we know that heavy clothes are difficult to pack so it will take comparatively more time.
Q. How can I look good in winter clothes? 
A. There is nothing like you can not look good in winter clothes. You can wear thermals as the first layer and then wear different kinds of outfits above them. You can wear pants with long coats. There is one great idea that we would like to share with you. You can wear skin color leggings and layer them with stockings. You will surely look amazing while staying warm! For more tips on layering, you should go through this guide on How to Layer Outfits.
Q. What things should you keep in mind while packing? 
There is no need to add everything in one go. Take your time and pack everything one by one. Even if it takes time, stay calm and pack properly. The things you need more often while traveling should be kept at the top so that you can find them easily. Socks, gloves, and scarves should be kept on the sides of the suitcase so that you can easily pack them and save space.
Learn some tips from the videos available online on how to pack winter clothes, you should pack them in such a way that they take up minimum space. Do not forget to pack thermals because they are needed to protect from cold and you can wear anything above them.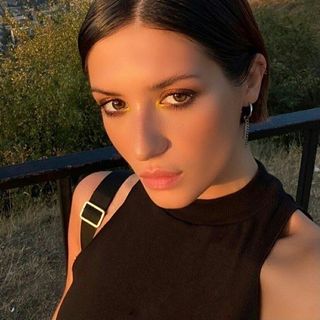 Avid reader and Fashionista. London Based freelance lifestyle editor