Outfit Ideas on How to dress like a Cowgirl. Girls and fashion. These two words are enough to describe any girl as they want to look amazing even when they are participating in a competition which is not bad as everyone has this right to feel good about themselves.
Girls look amazing in country style fashion; you can put on a cowgirl outfit in many different kinds of ways for both informal and formal occasions. Cowgirl outfits can help you carry a wide range of moods and attitudes. They are cute and sophisticated. They are hot and rowdy. Go through our gallery of 25 different cowgirl styles to help you dress up like a country girl.
Cowgirl Outfits for a Stylish Look
#25. Blue Skirts and Frocks for School
Check out this simple yet beautiful casual summer cowgirl looks. These dresses can be easily used as casual wear, and the beautiful accessories with them create a lovely cowgirl look. Every cowgirl outfit most of the times is accompanied by a hat if not the whole aura of the dress will give away the cowgirl. Chambray midi skirt with a white bell sleeved shirt and a pair of awesome brown boots. Add a shoulder bag and a hat. The second look is without the hat and is a pretty scallop border pleated frock. Cowboy boots are a must with the white belt.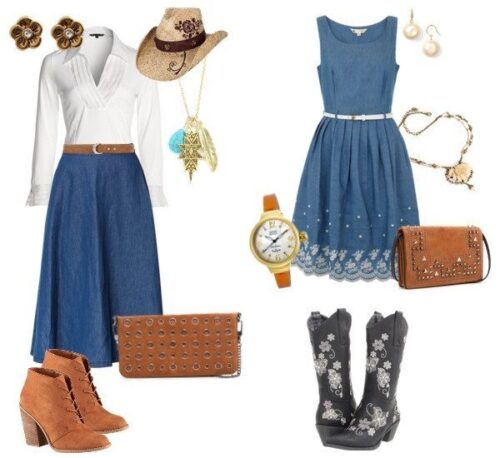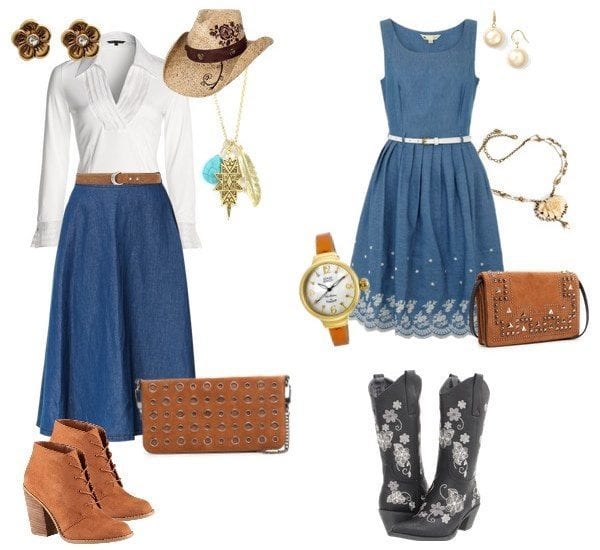 #24 The Sheriff Look for Halloween
Brown shearling sleeveless jacket in leather, a brown leather fringed skirt, same toned boots and a hat with a grey check shirt are amazing for a sheriff themed cowgirl look. As an accessory wear a wide black leather belt, and you are good to go to any Halloween party.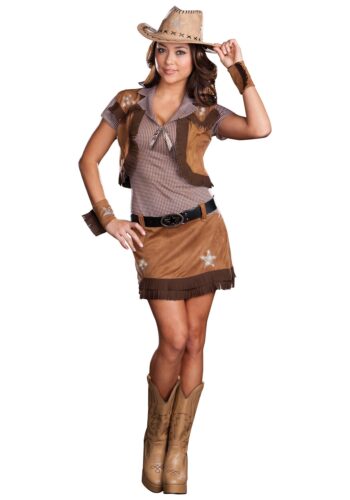 Source
#23 Denim Day for Winter Outfit
A flowy white skirt looks amazing with this navy blue denim skirt. Always remember that if you are a cow girl or planning to be inspired by their dressing style, a must thing in their wardrobe are belts. Wide one's thin ones, you need to have some basic coloured belts with you always to be safe. With this outfit let your hair down for a stylish look and take up a brown leather clutch for your things. Next notice the fancy brown boots which compliment this outfit. You can also try black over-the-knee boots with it. Lita shoes would also look great with this outfit, learn here about [highlight]17 ways to wear Lita shoes fashionably[/highlight].

Source
#22 Street Style Cowgirl
A cosy grey dress to go with your street style look that can carry a cowgirl theme as well. Put on a red or brown pair of cowgirl boots with it or just simple sandals accompanied by a nice big brown hat. A brown shoulder bag will fill up any space in this outfit.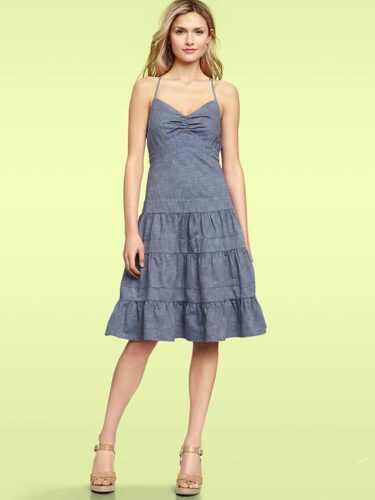 #21 Country Girl Look
Being a cow girl doesn't mean that you need to be dressed up always according to your roots. You also need to have fun but again with a little aura of your original self. This blue laced dress is really cute for a country girl look. Again notice the pretty thin black belt for the extra oomph. You can wear Lita shoes with it or your cow boy boots or just simple wedges for a casual look. But for a formal party wear proper heels in black like black Louboutins.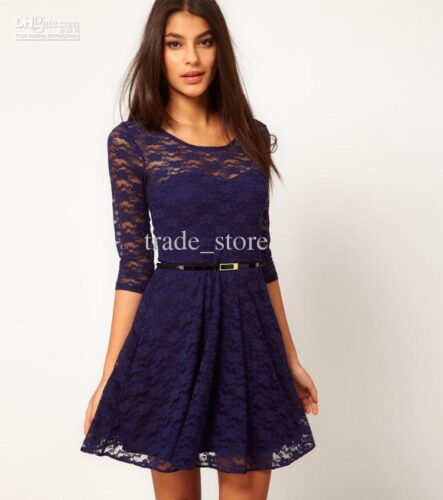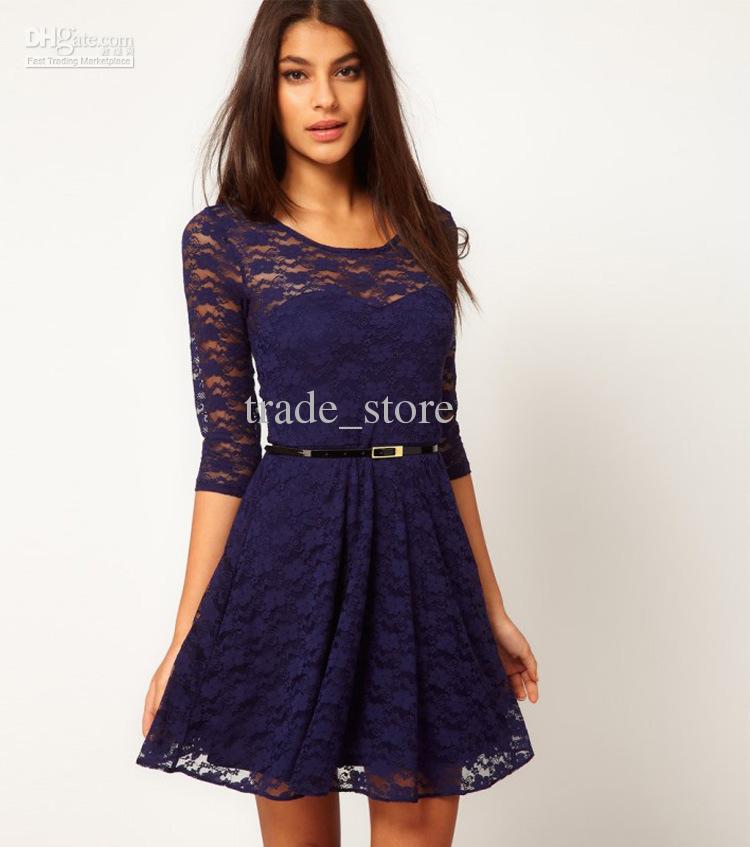 #20 Fashionista Outfit
This black and white cowgirl look is fabulous with some wild accessories such as black thigh high socks with heeled booties for women. Black hat and lots of chains and statement rings with smokey eye makeup and curled and blow-dried hair for the proper look.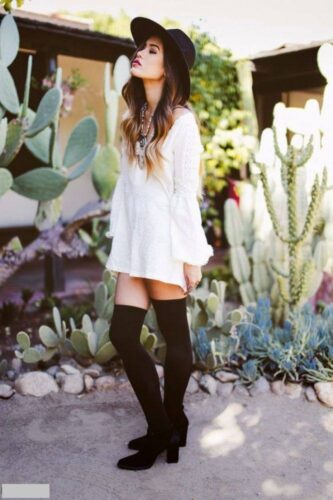 #19 Embellished Top
This ethnic style embroidered is great for a classic cowgirl look. You can incorporate a nice black wide-brimmed hat for any summer day with these lovely chocolate cow girl boots.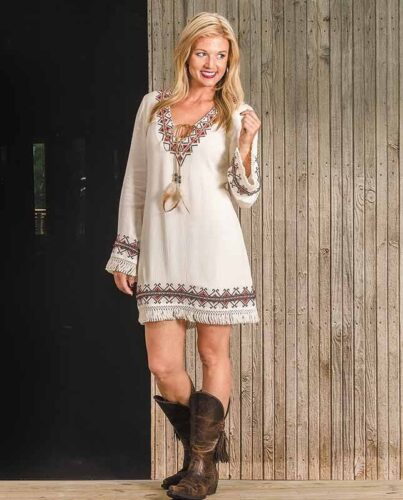 Source
#18 Gothic Theme
Gothic-inspired people love to dress up in black and lace and vintage and this all-black, laced cowgirl getup is a really cute idea for Halloween and also you can take some inspiration from the dress such as you can have lace leggings incorporated with a pretty frock for an evening invite or these nice shoes with a summer dress for a high tea party. Also, have a look at [highlight]How to dress Goth? 12 cute Gothic style outfit ideas[/highlight].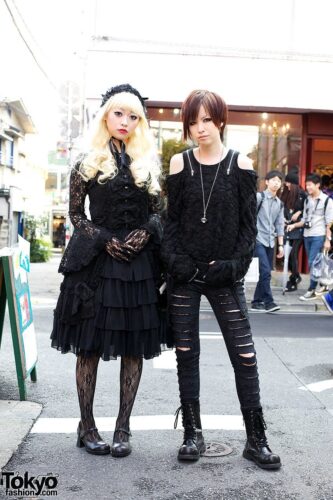 #17 Winter Outfit
A preppy look for night time parties and winter wear.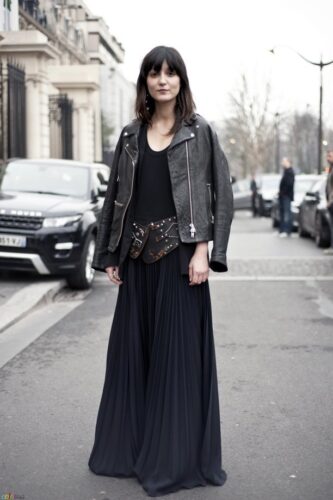 #16 Fashion Runway Inspiration – This cowgirl themed runway outfit is also an innovative attire for a winter outfit. You can pull on a leather jacket with it. Fringes are again a cow girl theme must have. This nice jacket with fringes is a little over the top, and you can pull it off only when everything else is pretty simple as these denim shorts and a black shirt with this on top.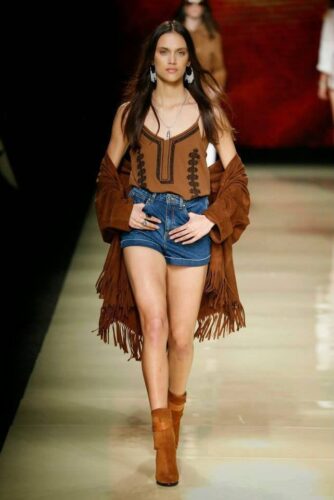 Source
#15 Cowgirl Look for School
Put on a white hat and white cowgirl boots with this jumper for a cowgirl look. For an accessory wear your sun glasses.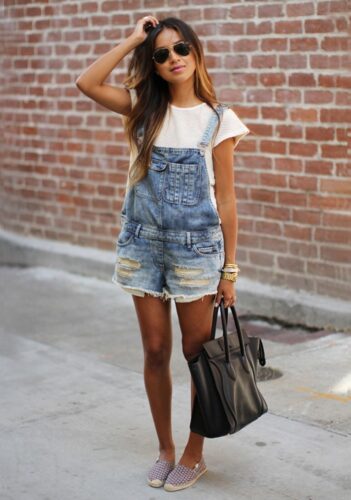 Source
#14. Cowgirl Shoes
Use these awesome laced over-the-knee boots with your cowgirl outfit.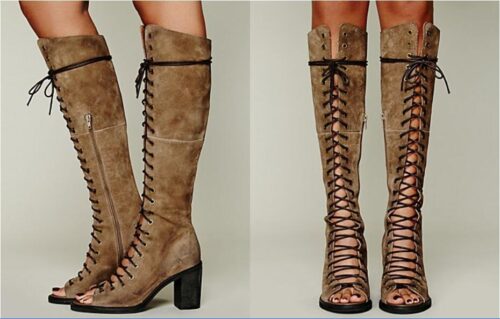 Source
#14 Selena Gomez Inspired Look
Selena Gomez's candid outfit is good inspiration for cowgirl style. Animal prints can also look nice with any country outfit as is shown here: denim shorts and a white tank top with a belt and booties.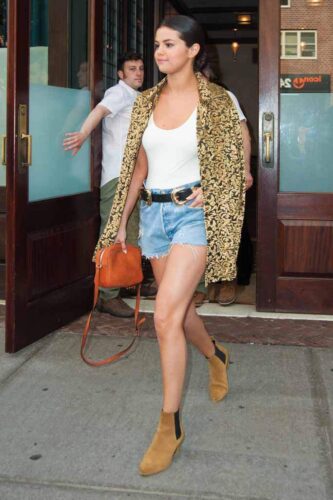 #13 Leather jacket With Maroon Plaid Frock
Another lovely idea for cowgirl look. You can wear tunics and tie belts around them to accentuate your figure. These black boots look so beautiful with the black leather jacket and hat. If you like the plaid tunic, you will also love these 18 best check shirt outfit combinations for all seasons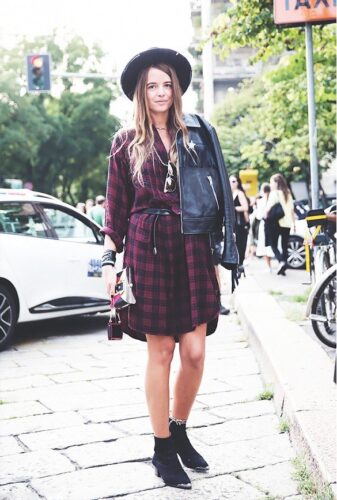 Source
#12 Western Style Cute Red Boots
These hot red western style boots are lovely footwear to go with a cowgirl outfit. Too good to resist.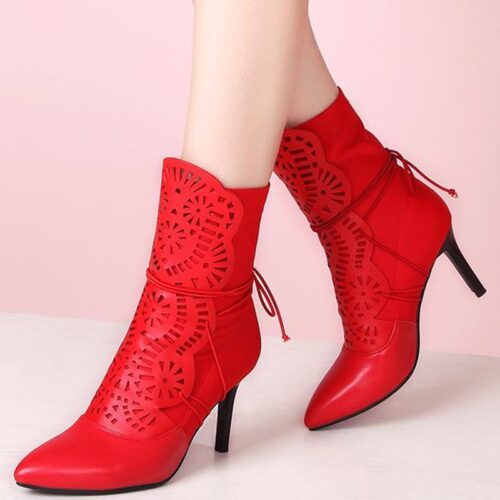 Source
#11 Winter Casual
Go grab a wonderful sweater like this one with a black hat and cowgirl boots for a casual winter cowgirl look.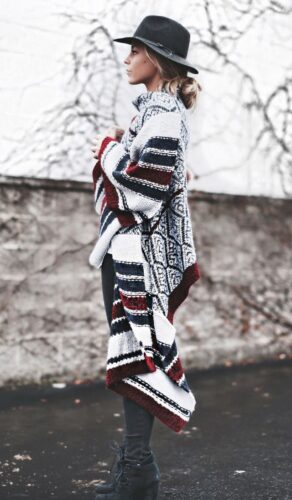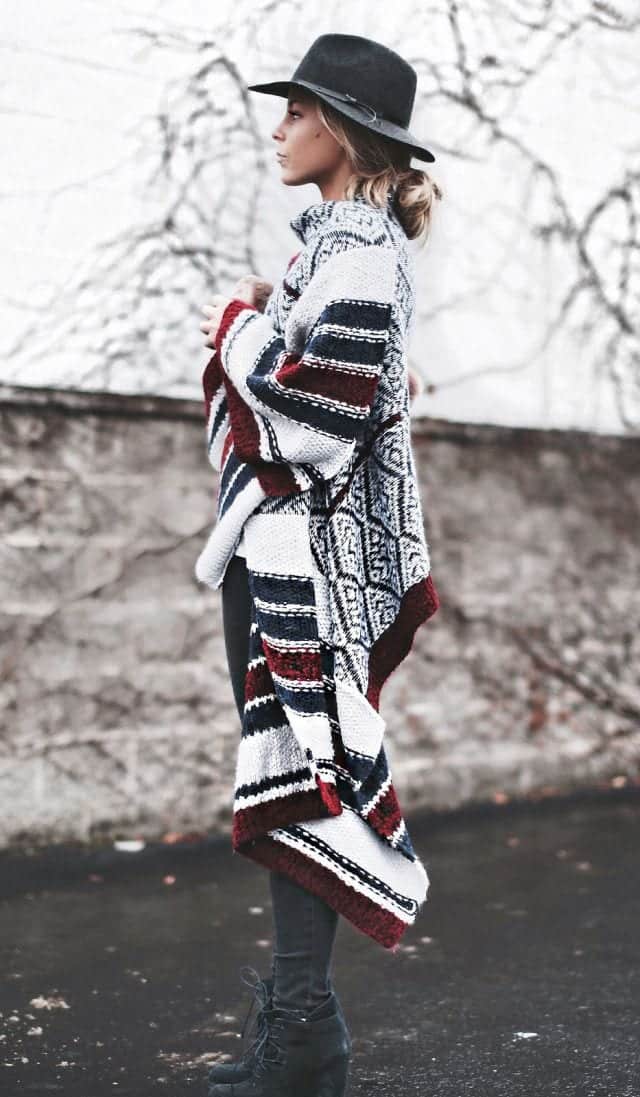 #10 With a Monroe Tank top
A preppy Monroe tank top is a great idea to accompany your cowgirl outfit, good for parties. You can go for curled hair, tied up hair or messy braid with this outfit. Wear a chain or a long nice necklace with some  gold bangles and heeled booties .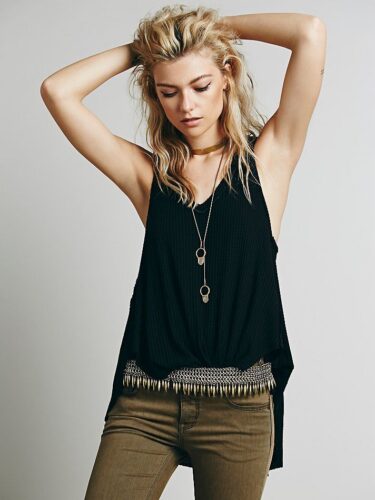 Source
#9 Country Style Wedding Dress
Country style dresses are amazing for both brides and bridesmaids.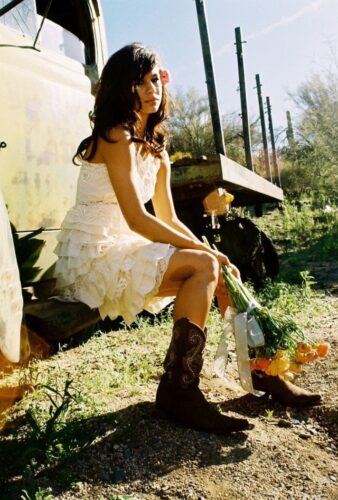 Source
#8 Wedding Gown
A flowy, frilled western style wedding gown is amazing for a country themed weddings.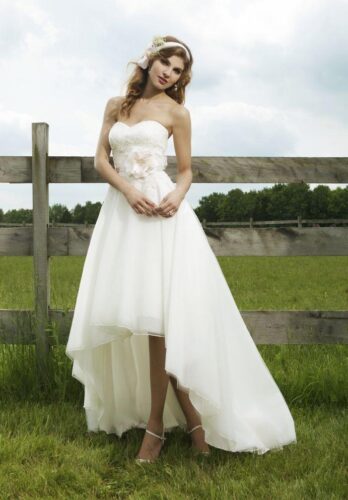 Source
#7 Cowgirl Turns Cowboy
Check out this blend of cowgirl and tomboy look. Put on a cowboy hat to enhance it.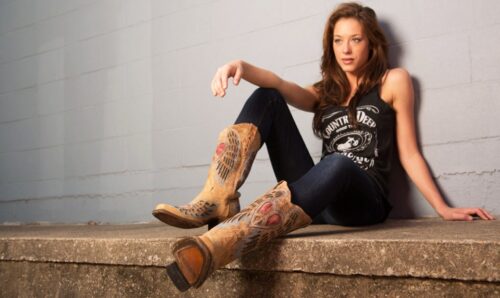 Source
#6 Beautiful Laced Top
This beautiful laced top is really suitable for a cute country girl look.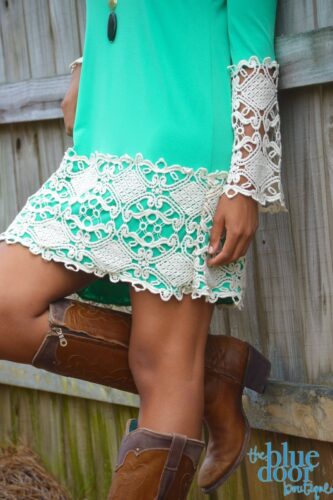 #5 Taylor Swift's Country Look
No one pulls of a country girl look better than Taylor Swift. Her lovely bangs and red lipstick compliment her look so beautifully.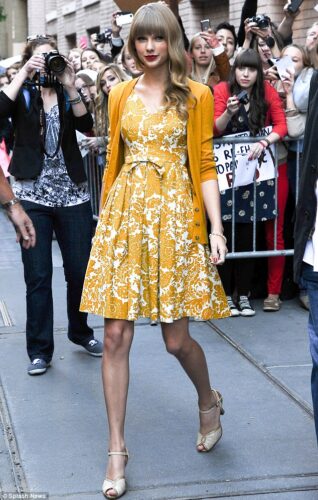 Source
#4 Fancy Cowgirl Outfit
An african print skirt with a black jacket.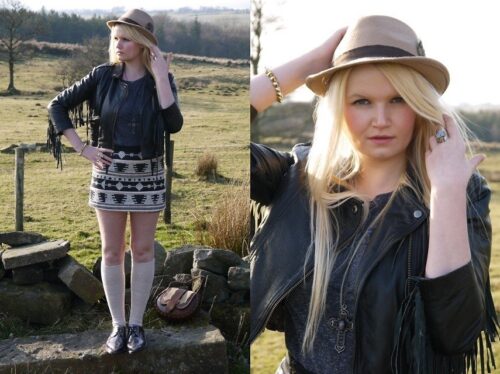 #3 Cute Country Girl Look for School Prom
This beautiful gown is an amazing idea for a country girl look and also great to wear on daytime weddings, prom or other formal functions.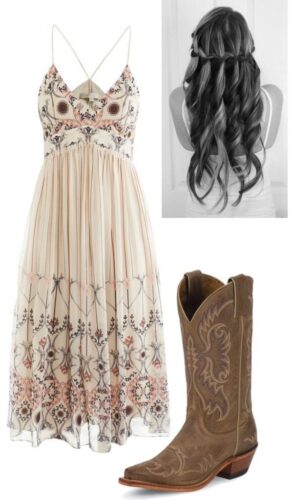 Source
 #2 Summer Look
A fabulous cowgirl look for summer.

#1 All-black Cowgirl With a Chanel Bag
A really stylish look. Pull on a black cowgirl hat to enhance it. Great for girls night out. For more ideas, check out 17 girl's night out outfits.