Black and yellow outfit ideas: Fashion is a universal language that speaks for itself. It is all about playing with different patterns and color combinations. Black and yellow are the hot color combinations that have taken the market by storm.
There are many ways to style black and yellow as they are versatile colors that everyone can wear.
Wearing yellow is a terrific way to bring some sunshine wherever you go. On the other hand, black outfits bring authority and class with them.
One thing that people get worried about is how these two colors should be styled. And are these a good combination when you are going for a formal event as well? Fret not! There is a huge variety available and all it takes to look fashionable and put together is to explore the options.
Here's everything we will discuss today:
Let's dive in.
Tips on How to Wear Black & Yellow Together
As there are many options available you must look for clothes that suit you. If they are according to your preferences and likes, you will feel more confident. Here are a few tips you should keep in mind when going shopping. These tips will come in handy and will ease your problems.
Comfort is the key here. You cannot look confident and chic in an outfit that makes you uncomfortable. Go for fabrics and style that complements your body type and style. You can style this color combination in many ways so finding your comfort is the top priority here.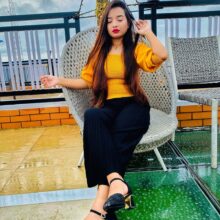 It is better to let one color dominate the other. It will create symmetry and bring in style and balance. You can add bags, shoes, and tops of either black or yellow color. It is up to you to decide which color highlights your features best.
It is sometimes necessary to add some neutral colors to your outfits if you don't want to overdo black and yellow elements like white. In this way, you can break the patterns and add something new to the outfit.
When it comes to accessories metal rings and pastel color watches will flaunt your dresses. Go for gold and black jewelry instead of silver and diamond. You need to create a balanced image and they will help you.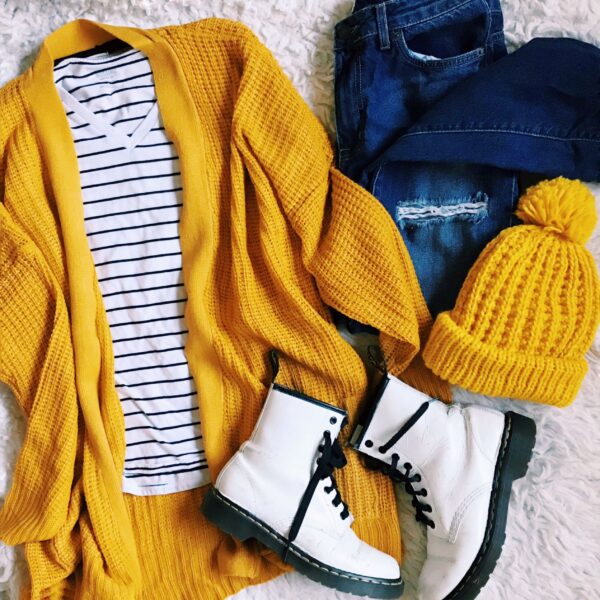 Consider adding a denim jacket or leather jacket. It gives your look a casual touch as well. On the other hand, you look put together as well. In the cold weather, it also protects you from the cold while maintaining fashion.
When it comes to footwear, mesh espadrilles and court heels will look amazing for formal and casual wear. Go for white, black, and mustard-colored shoes.
Semi-Formal & Formal Wear
20 – Let One Color Dominate
The yellow color plays the dominant role in this outfit and it looks perfectly put together. The yellow shirt and fitted pants can be worn to a formal or a casual meeting.
The block heels and the black belt breaks the symmetry and makes the outfit a nice blend of two colors.
Coming to accessories you can try out rings and minimal necklaces to finish the outfit. You will look formal and fashionable in this attire and it is our goal from the start.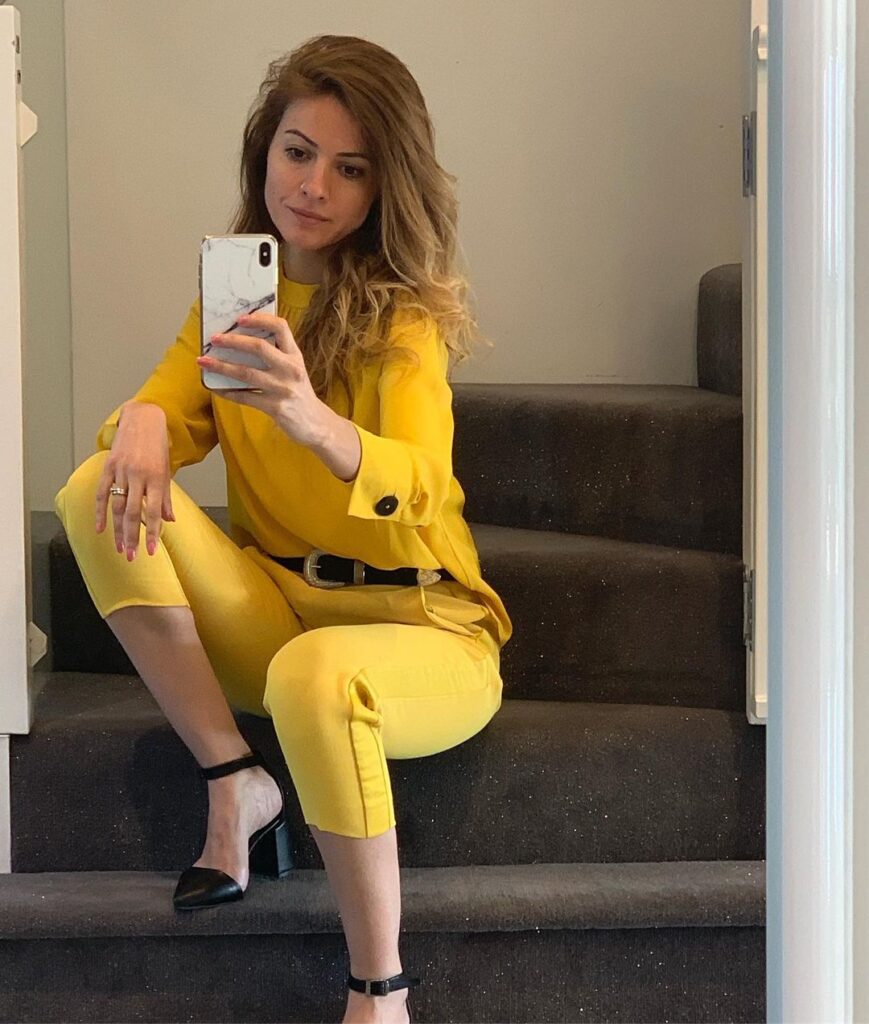 19 – Dressing Up For Meetings
When it comes to business casual attire a blazer and suit pant is enough to charm people. This attire is the perfect blend of both colors and asserts dominance and friendliness. You can try suit pants or even black jeans with this outfit.
The pointed heels with black and yellow shades look dashing. Add some minimal rings and go for either a bun or straight hair to complete the look.
18 – Simplicity Is The Key
Sometimes all you need is a simple outfit to make the right impression. How about you pair a lined shirt with black pants? You can try straight trousers with them as well. It is up to you to add a yellow or black blazer to finish the attire.
When going for a black blazer it is good practice to add something yellow to break the pattern. Regarding footwear you can try on pumps or chunky boots, both will work perfectly.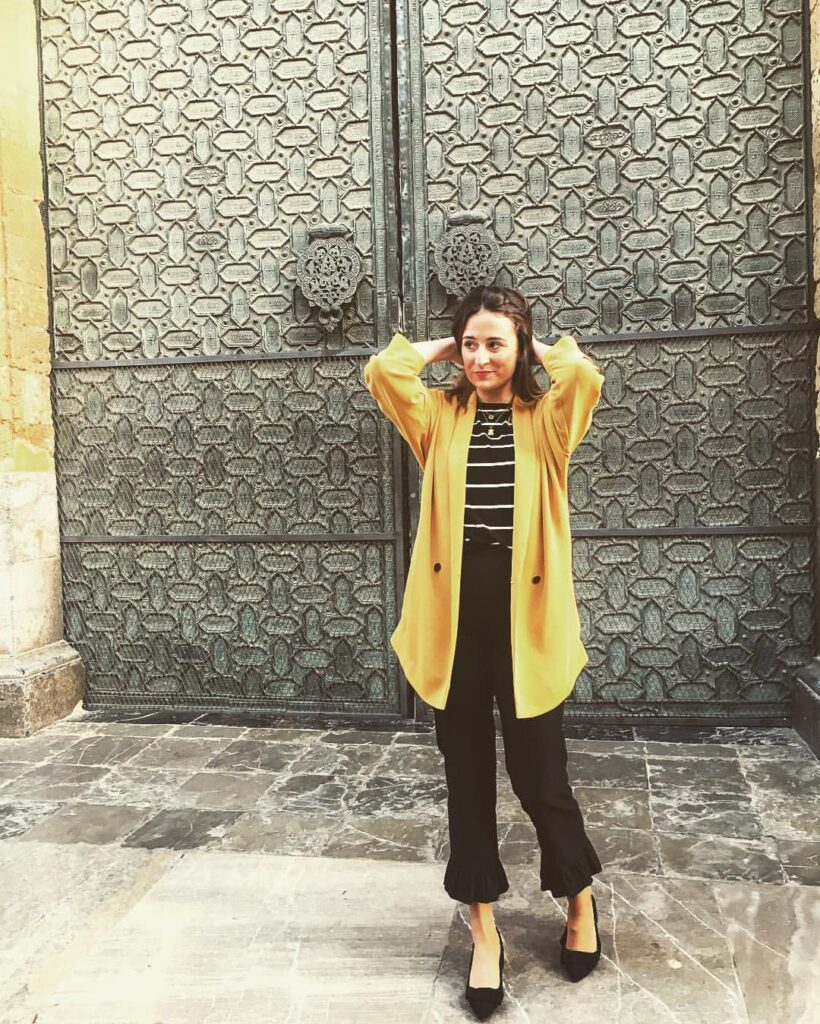 16 – Combination Of Turtleneck And Skirt
Turtleneck is suitable for all occasions and makes you look poised and chic. There is one word to describe this outfit and it is simply exquisite. The fitted turtleneck with a yellow skirt is flawless.
You can also wear a sequin skirt as well. A Sequin skirt is a good option if you are attending any formal party. Pair black dress boots with this outfit and sunglasses will do justice to this look. Now you are ready to be the center of attention.
15 – Black Silk Shirt With Fitted Pants
Silk is a basic piece but do not underestimate its worth. You can wear yellow chino pants with it or stretch jeans to finish the look. Make sure to wear a good bra beneath your silk shirt.
Talking about shoe loafers or black pumps are a good option. Accessorize the outfit according to the event and you are good to go.
14 – Loose Pants And Puffy Sleeves
You cannot deny that this outfit looks perfect. The coat with puffy sleeves is the highlight. You can wear yellow pants and a coat and add black heels or a hat to balance it out.
Adding another color will create diversity in your look. Wear high heels and a beret and you are looking ready to attend any formal lunch or event.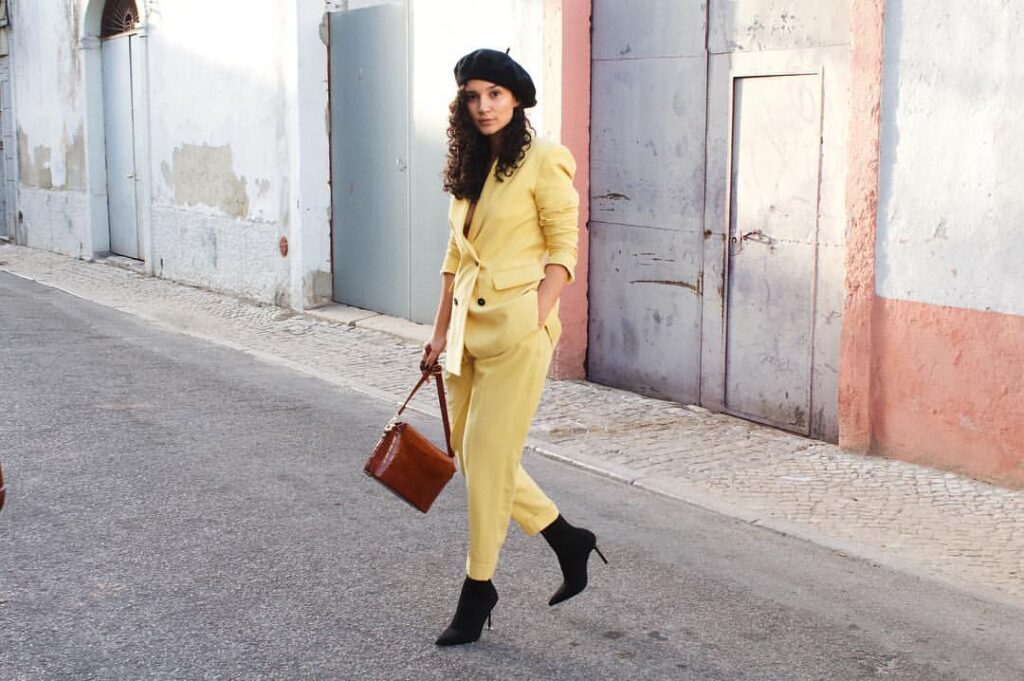 Casual Wear
17 – Jumpsuits Are Never Out Of Style
Jumpsuits can be your ideal option if you are not sure what to wear. They are your savior in formal and casual settings. This yellow and black jumper complements each other.
Coming to footwear you can wear ankle boots or pumps to highlight the dress. To finish the look add a black beret or a classy bag. You can also pair a black leather jacket with it as well.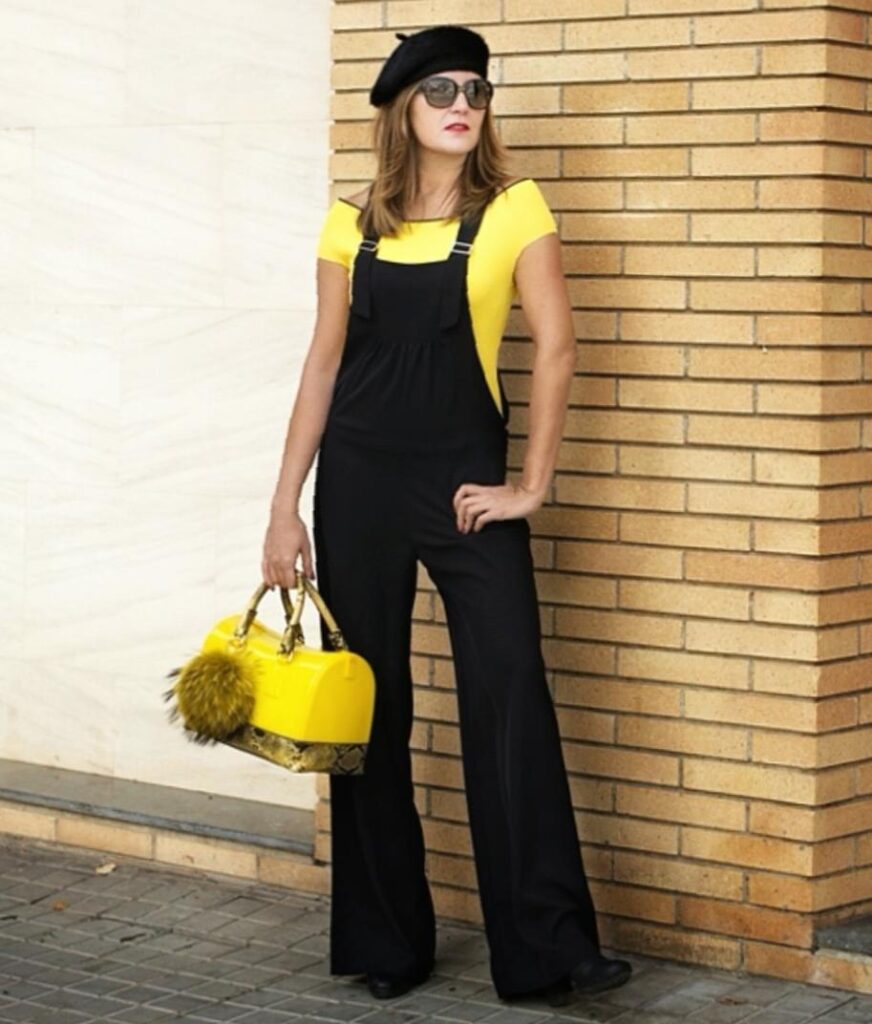 13 – Black Blouse With Long Yellow Shirt
Do you want to go for a soft and feminine vibe? This is the go-to option for you then. Wear a black blouse and jeans and finish this look by going for a long yellow shirt. Roll your sleeves and you will end up with a youthful look.
You can add white sneakers or you can go with black pumps as well. To add more magic curl your hair and add a beautiful watch.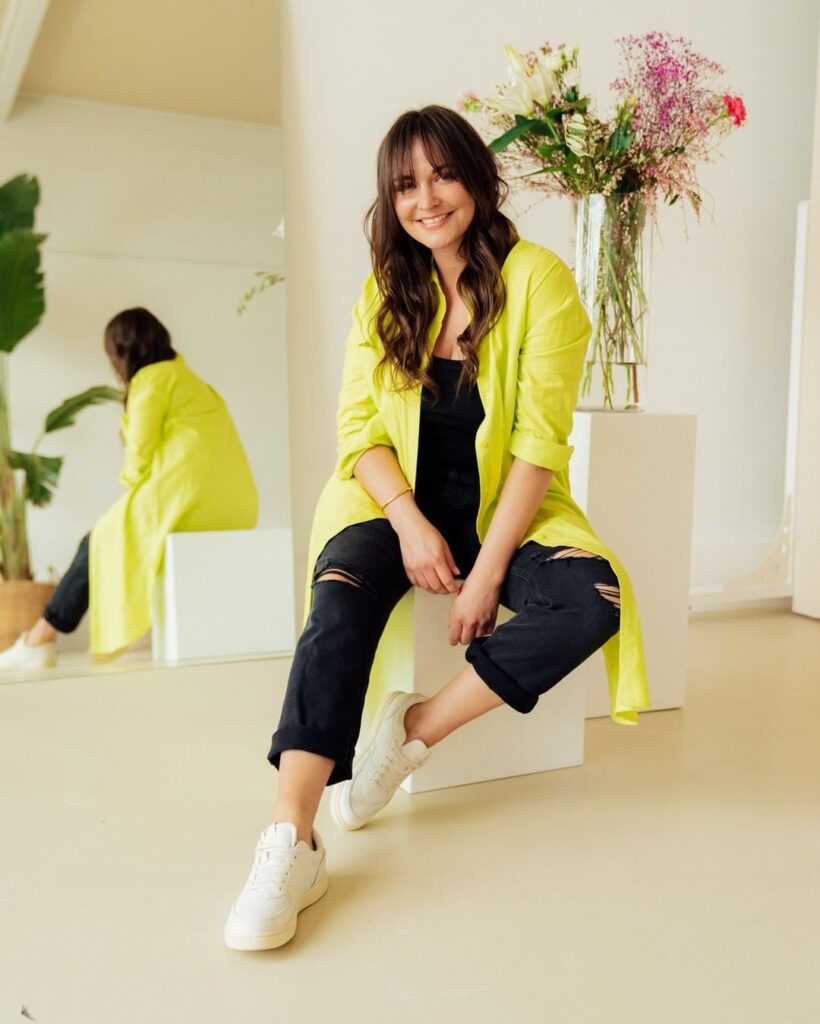 12 – Crop top And Skirt
Crop tops are a fashion piece that many people adore. You can form many styles with a crop top. How about you pair a yellow skirt with it? The flared skirt will look exquisite. You can also go for tight jeans.
Add long boots or sneakers with it. This look is perfect for a night out with friends.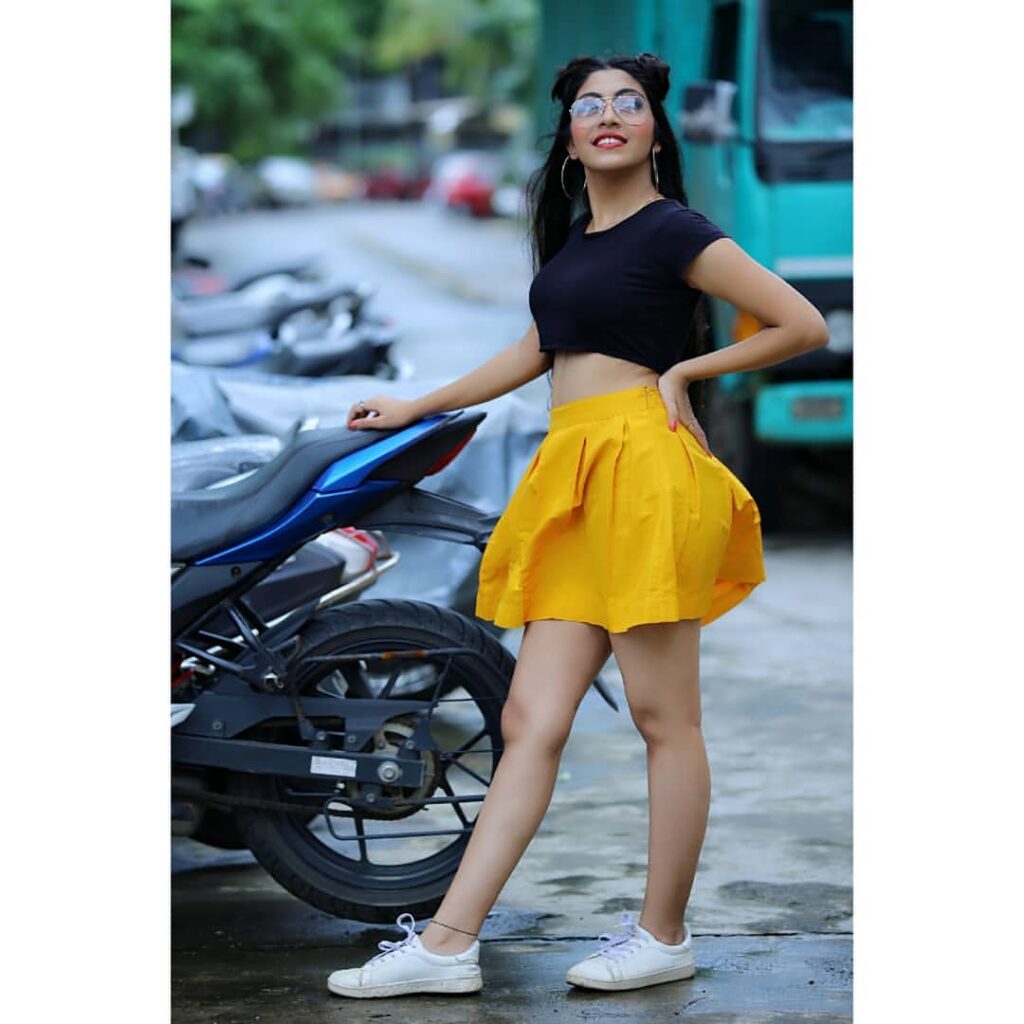 11 – Casual Look For Brunch
This outfit is casual but at the same time, it gives the impression that you have taken the time to assemble it. A yellow t-shirt with a black blazer and jeans are the go-to options that will save you if you are running out of options.
Try out a cross-body bag or leather bag to complete the look. Let your hair loose and enjoy the freedom.
10 – Knitted Sweater With Ripped Jeans
When winter comes knitted sweaters become the highlight of this season. Ripped jeans are a fashion statement that looks great if you know how to style them.
Play with the colors and add some pastels or white for maintaining diversity. Try out high heels and a leather bag when going out.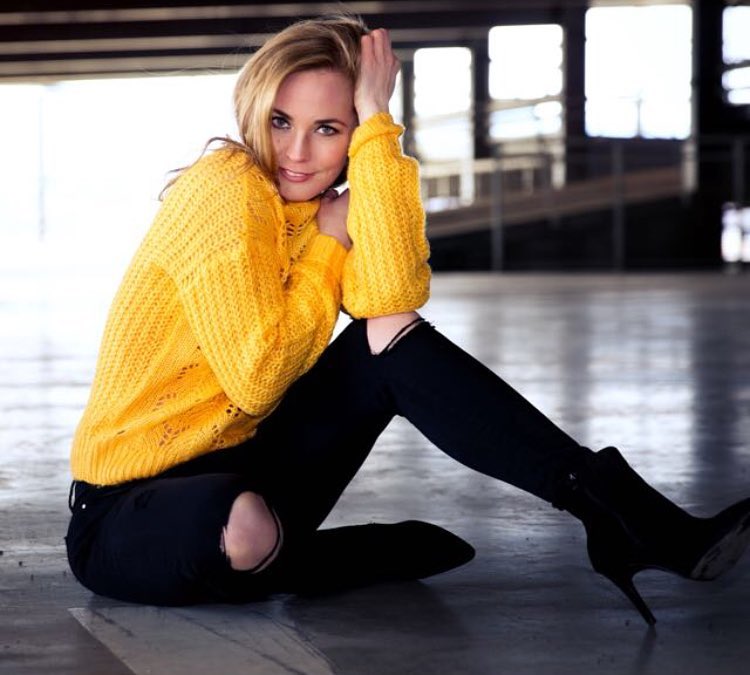 College Wear
9 – Wide Trousers With Black Shirt
Are you thinking about your next college outfit? Not sure what to wear. Pair a black simple shirt or turtleneck with wide trousers. It is up to you to play with the color combination of yellow and black.
This outfit will give you a youthful appearance. To sprinkle some new touch add white sneakers or ankle boots with it. Add a cross-body bag and you are ready for your morning classes.
8 – Sweatshirt With Flared Pants
Sweatshirts will always remain in fashion. How about you pair it with flared pants? You can also wear it with tight jeans and a jacket as well. There are endless options to try but make sure you feel confident in them.
Choose chunky boots and a stylish watch to make your look memorable.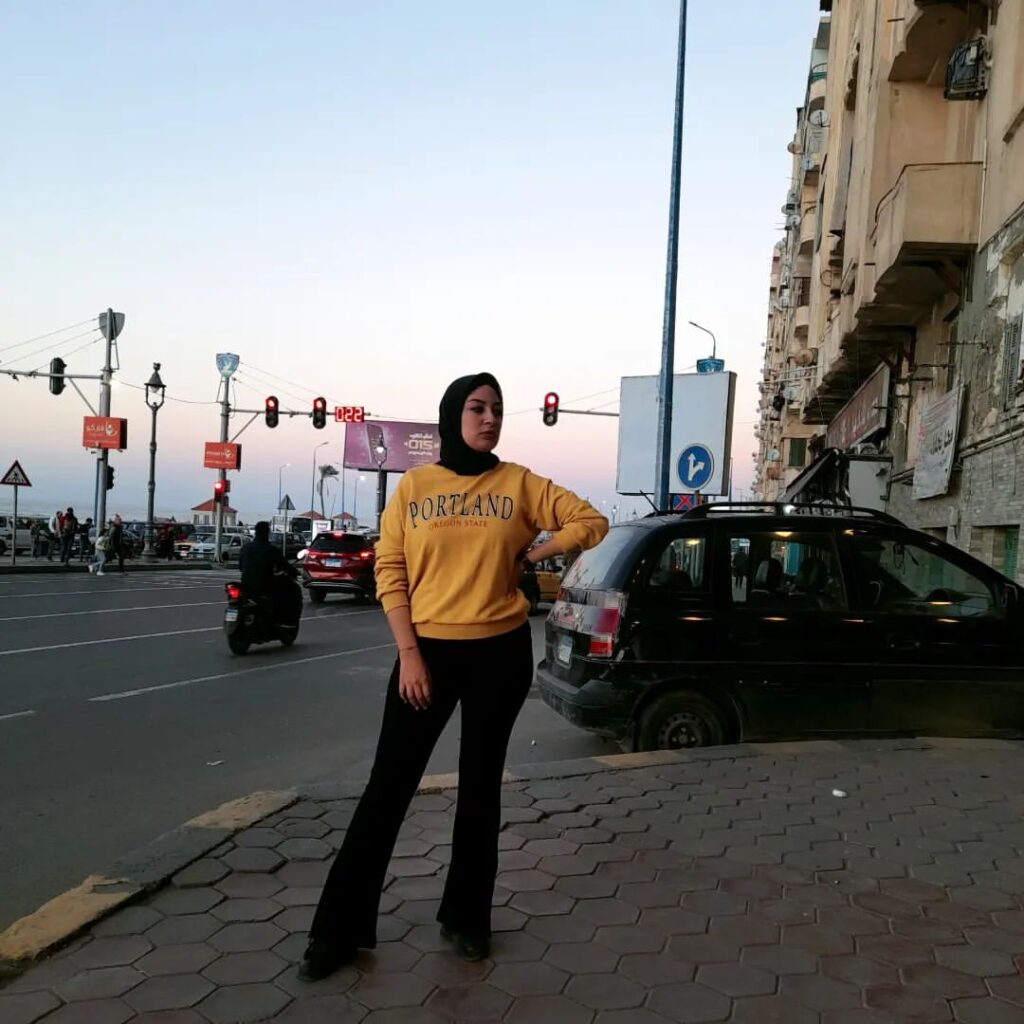 7 – Mix And Match Of Yellow And Black
This is the best wear for a college day. You will look fashionable and put together for your college classes. You can also try tights with this shirt.
When it comes to footwear go for sneakers that make you feel comfortable. It is an outfit that is casual and a breath of fresh air.
Gym Wear
6 – Pair Yellow And Black For Your Gym Wear
There is no denying that we all want to look amazing in our gym clothes. Pair a yellow sweatshirt with black pants. You will easily find a gym suit with this color combination.
You can also pair yoga pants with this attire. One prime factor is that your look should be comfortable and not hinder your movement. Pair black and white or yellow and black sneakers with it.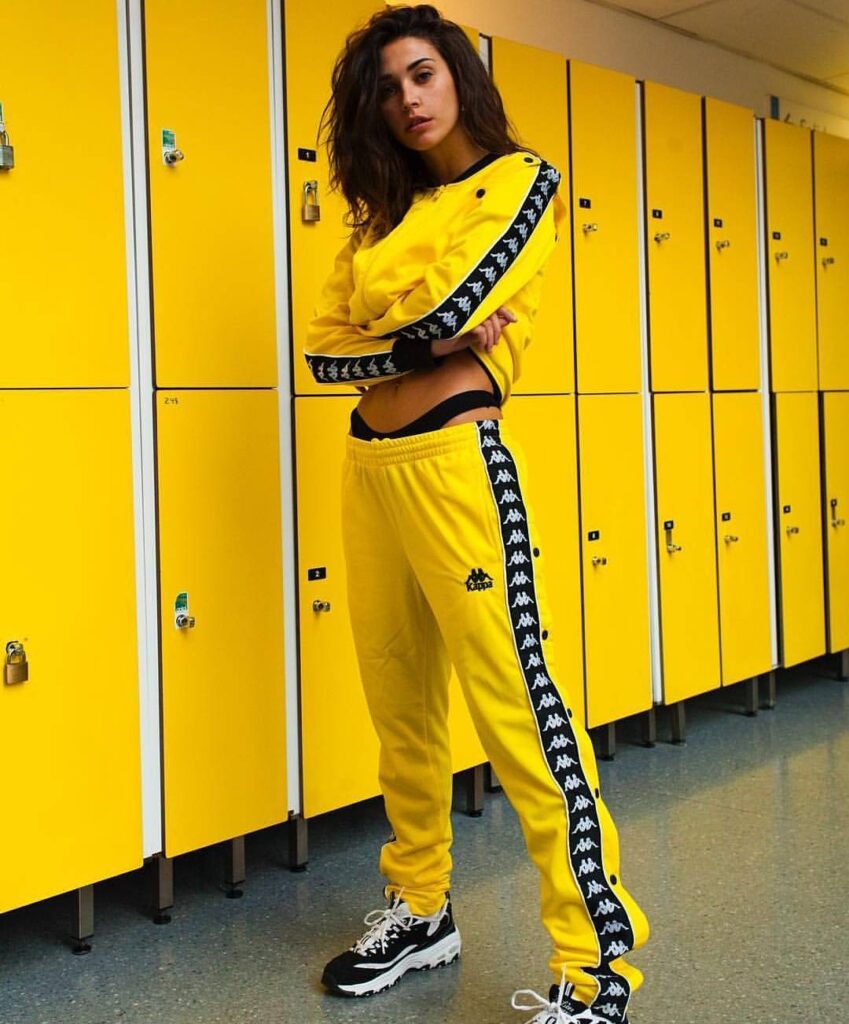 5 – Pair Wool Jacket With Track Suit
Comfort and fashion both can go hand in hand. Try out a wool jacket and pair it with a black tracksuit. The white patterns in this tracksuit are pleasing to the eye as it breaks the pattern.
You can add a scarf or beret with this look and try on sneakers or ankle boots with it.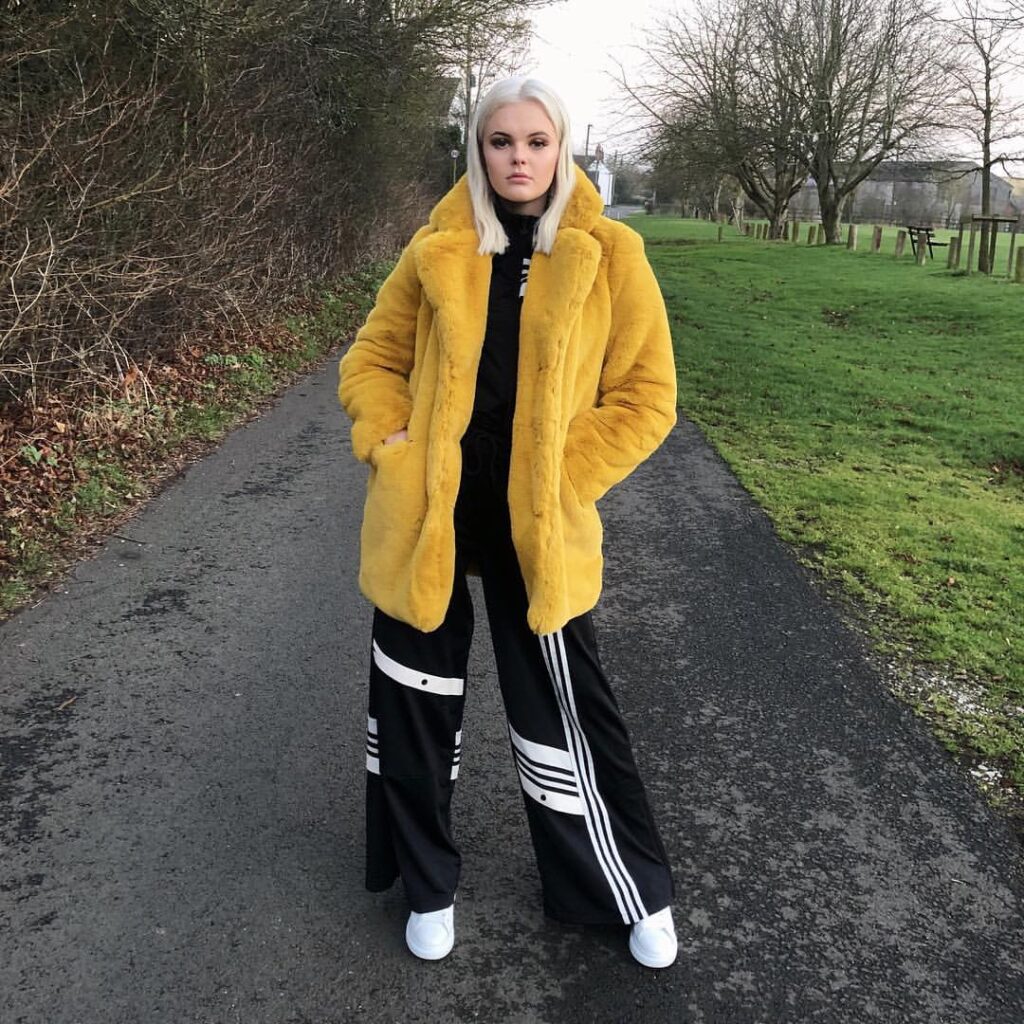 4 – Hoodie To Your Rescue
Hoodie is your savior whenever you feel like you do not have many options. Pair it with knee-length tights. You can also wear this for your next gym visit. Try chunky shoes with this outfit and add some sunglasses to finish the look.
This outfit is suitable for a number of occasions and will make you feel stylish and comfortable.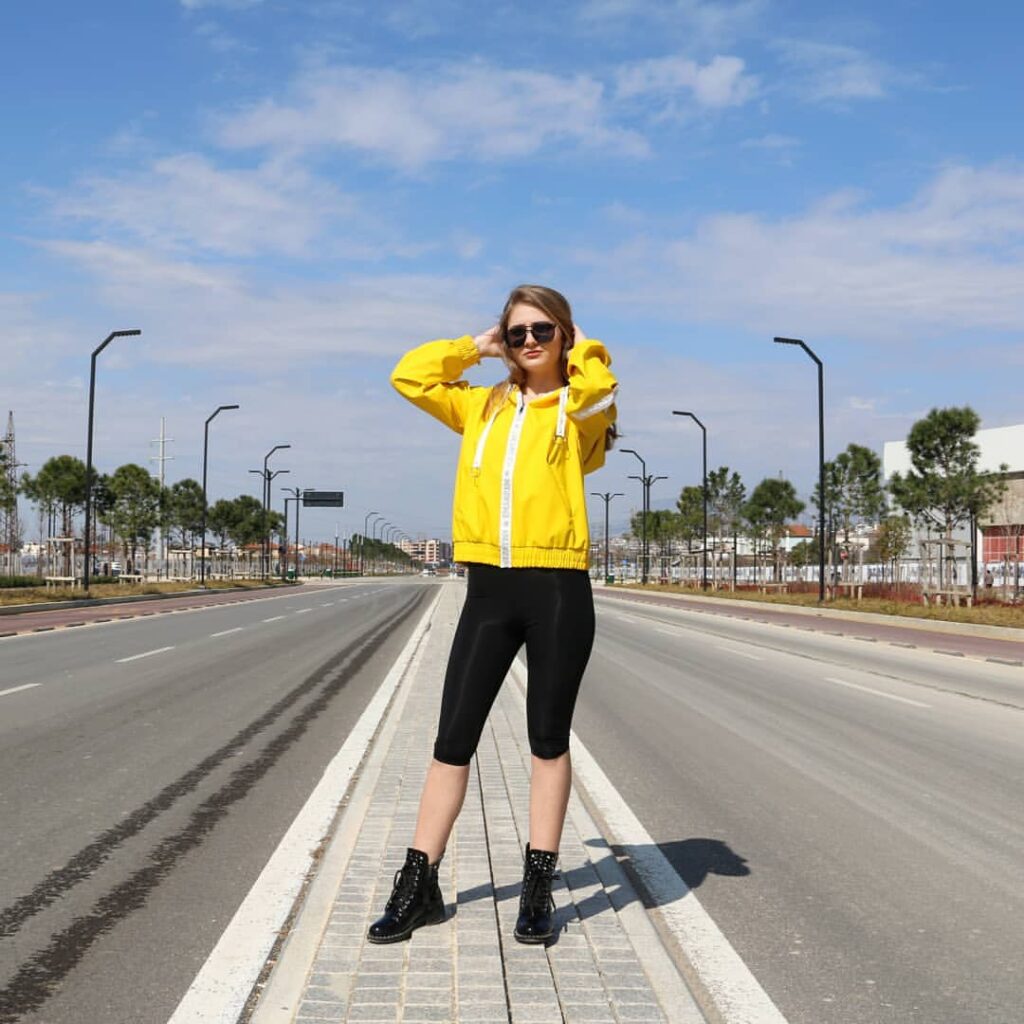 Party Wear
3 – Yellow Dress With Black Patches
Dresses are no doubt a great way to express your femininity. Yellow is the color of warmth and radiance and you can incorporate this color in dresses as well.
You can add a belt to accentuate your waist. Add high heels in black to complement your dress and coming to accessories add a necklace with pearls in it. It is entirely up to you to either add a jacket or cardigan at night time.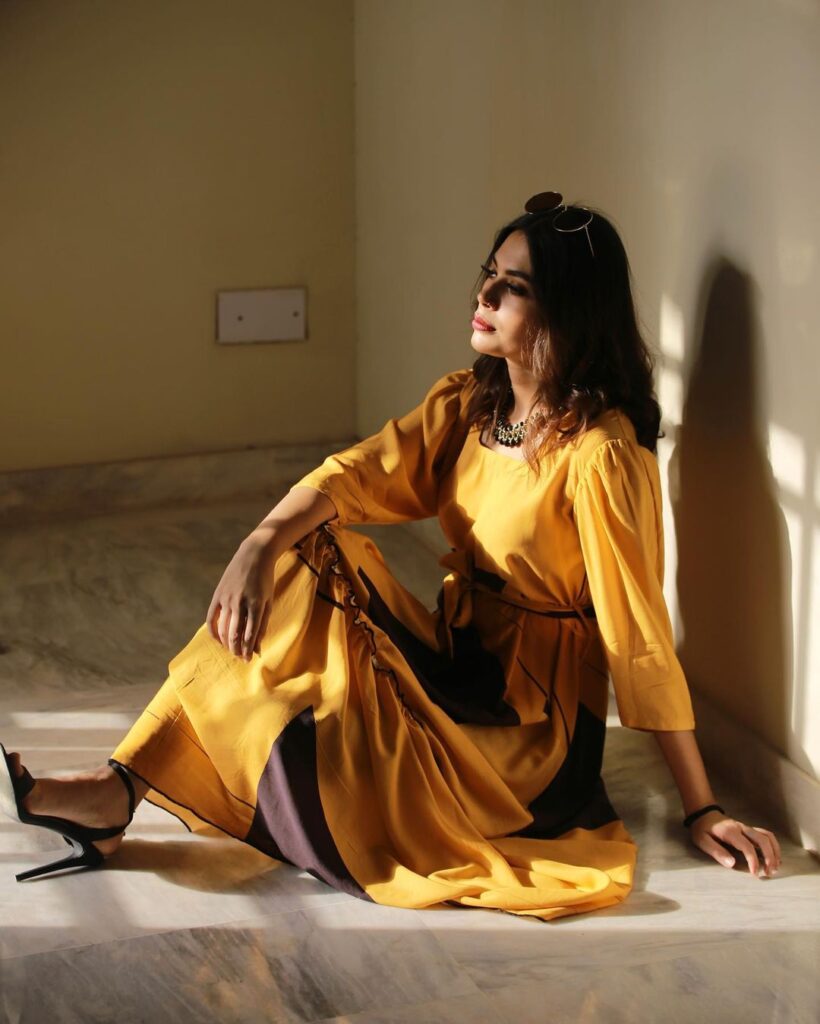 2 – Short Dress Paired With Long Boots
Short dresses are a must-have in your wardrobe and if they are in yellow what more can you ask for? You can style these dresses in many ways and can be worn at a party or a romantic date.
The leather belt highlights the waist which is a great addition to this dress. It is suggested to wear long boots with them so that the overall look is balanced. You can also add a D-ring or metal belt for variety.
Now this is something I would totally wear to a fashion show!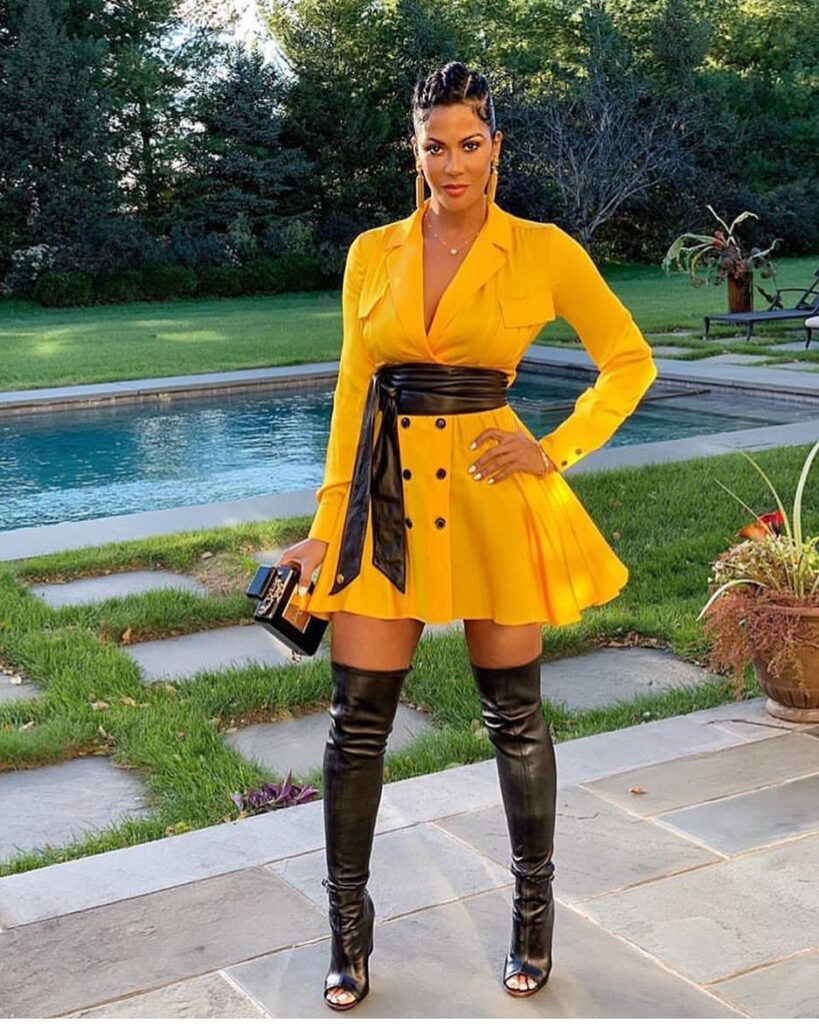 1 – Yellow Dress Paired With Jacket
Attending a special event and don't know what to wear. This yellow dress is your answer. Add a belt to highlight the waist.
It is a must to add jewelry for the event. In winter you can add a jacket be it denim or leather to protect yourself from the cold while staying in style.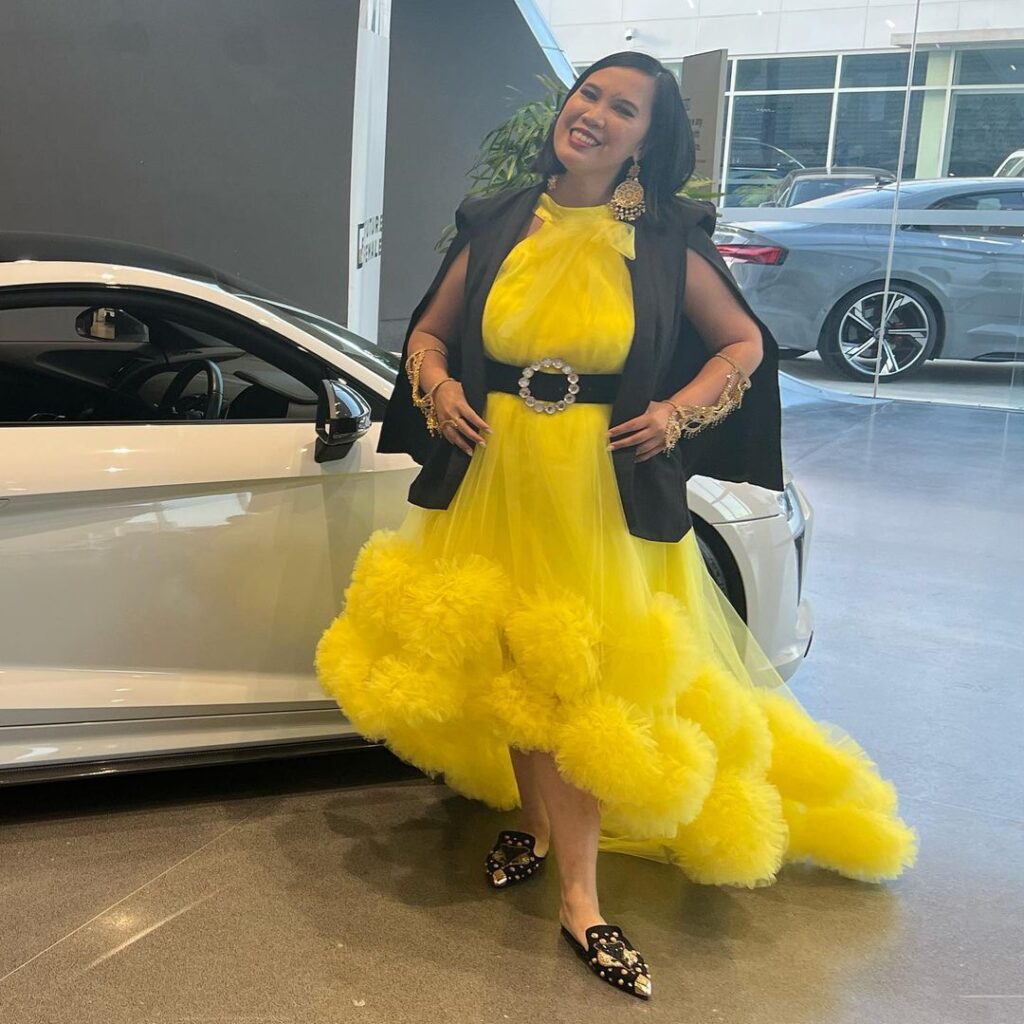 FAQs
Q: Can you wear black and yellow to a formal meeting?
Yes, there is nothing that is stopping you from wearing these colors together. You can wear these combinations in a professional setting as well. Yellow brings out the warmth and balances the black color.
In this way, you will look approachable and chic at the same time. Yellow makes the black less intimidating and carries the outfit well. Just make sure that the dresses are appropriate for the event.
Q: What are some of the accessories that you can add when wearing black and yellow?
When it comes to accessories it is better to go for those things that you are comfortable with and know how to carry them. You can add scarves, watches, and minimal necklaces or rings to flaunt the outfit. You can also add cross-body bags to break the yellow and black patterns if this is something you are going for. It is your choice to either add these accessories in pastel colors or stick to the color combination of yellow and black.
Q: Is this color combination suitable for all skin tones?
Yes, absolutely. There is no doubt that this color combination will look flawless on all skin tones. You can explore different shades of yellow and see for yourself which shade suits you a lot. One more thing to keep in mind is to go for properly fitted clothes. If clothes are too tight and loose they will lose their charm.