Black Jeans Outfits For Men. What good is a wardrobe if it isn't too messy, abundant, and yet redundant with too many denim and black jeans and t-shirts spoilt with your favorite slogans or decorated with abstract and wayward patterns complimenting your favorite trance band?
Let's face it – our wardrobes are casually oriented, but we all face problems of coordinating them to the head-turning hilt. Today, we would like you to go through your assortment of skinny, distressed, and ripped black jeans and learn how you could highlight your simple streetwear with just a look of majesty and utter versatility.
What to Wear with Black Jeans?
In order to look uber cool, it is not necessary for you to march along on the street in a cardigan or a grey oversized coat when the temperature is quite antagonistic. Have no fear when black is here. However, we also think that black should be renamed to 'versatile' since you can never run out of ideas and pieces to chug upon an outfit that compliments your too-simple-for-words black jeans. Read on and get a chance to pay your salutes to our guide for black jeans' outfits for men.
What's so special about black jeans?
The color black is known to have a slimming effect. But this doesn't mean that only plus-size men can wear them. Everyone can do, especially since black goes perfectly with almost anything.
In fashion, black means minimalism with a hint of elegance. It also signifies authority and power. It's not surprising that most work outfits are in black, if not navy blue.
Tips on styling black jeans:
Get Those Wardrobe Staples. You need not to purchase new clothes. Since there is an absence of color, black jeans give you the perk of having so many options. Pair your jeans with basically any top you can find in your closet. The same goes for your footwear.
Check The Fit. Unlike with blue jeans, you don't have to think as to what shade's better than the other. Black is just black. That means you can pay attention to the most crucial factor, instead. Get the perfect fit for you. Relaxed, straight, and slim-fits are my personal faves.
Cuff The Hem. Simple acts like cuffing your jeans can make a big difference to your style. For one, letting the hem sitting loose on the top of your shoes is just cliche. This conondrum is even more common among baggy fits.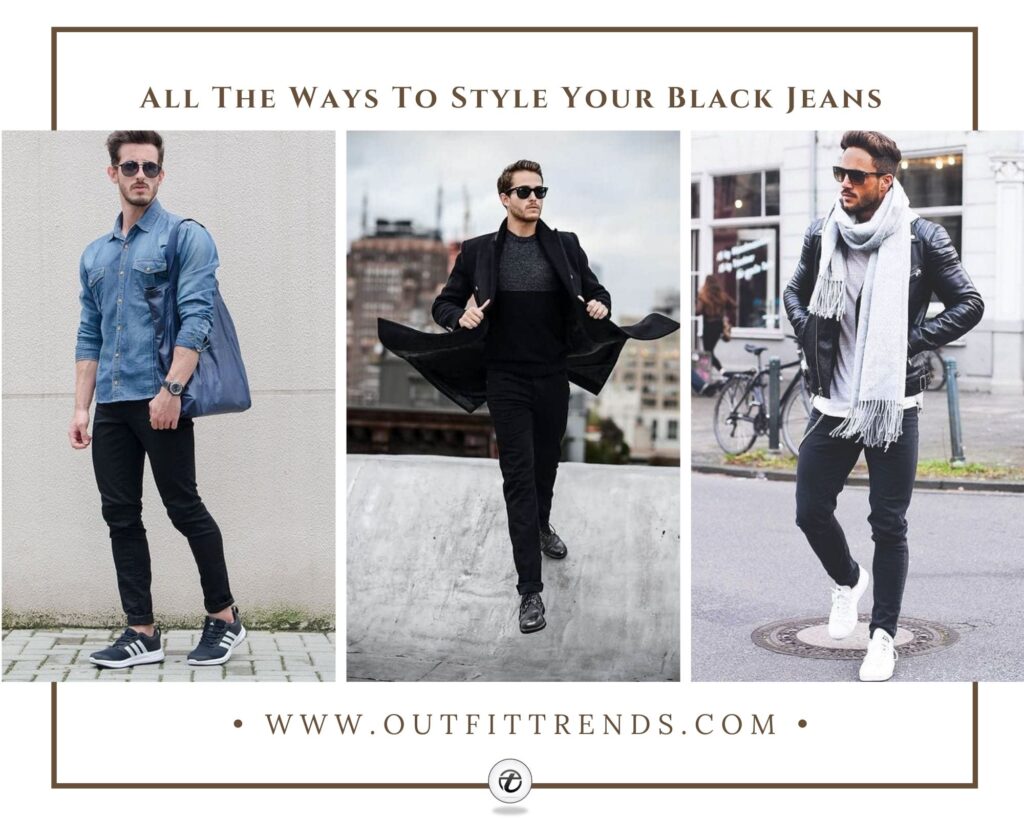 Black jeans are versatile in that they can pair any outfit well enough to suit myriad occasions. But don't let yourself be caught in analysis paralysis. Luckily, I'm here to narrow down your options. Take a look at my picks, and later you can decide what your favorites are.
34 – Contemporary Urban Wear
33 – Black And White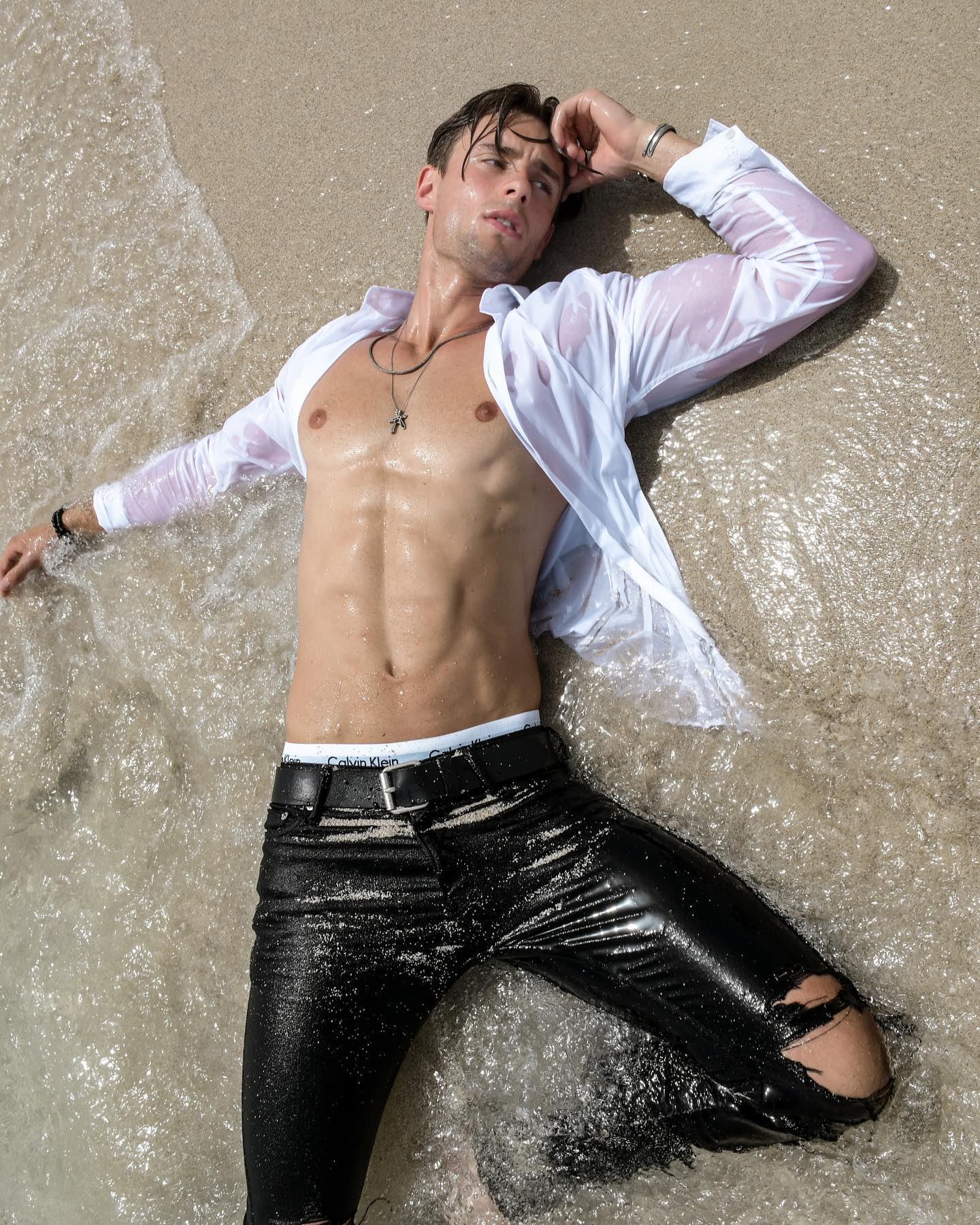 32 – First Date Outfit
You want your first date to be memorable. And your outfit should not get in the way. Create a combo with laidback yet elegant appeal. Wear your black jeans with a black tee and a grey overshirt on top.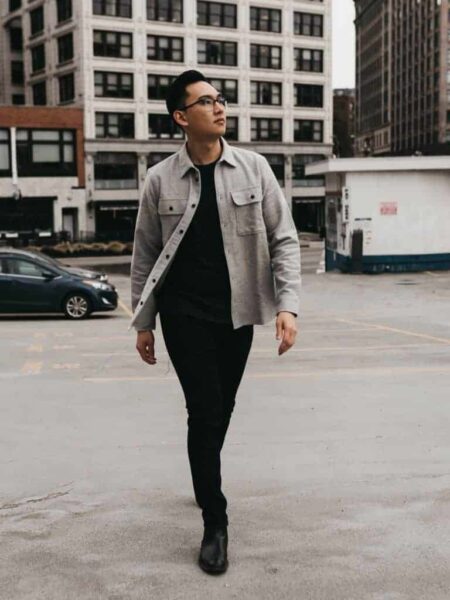 31 – With a Hoodie
For sweater weather, get a hoodie and pair it with your jeans. This looks great in the streetwear scene.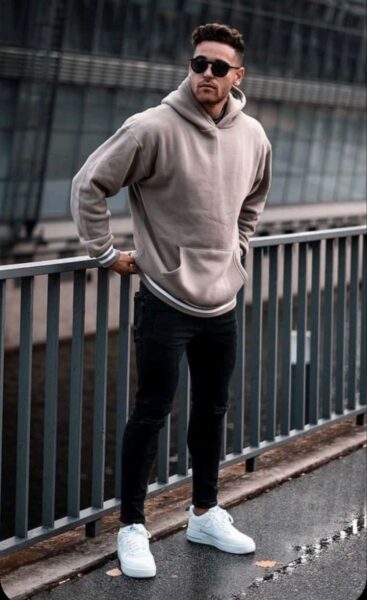 30 – All-Black Outfit
Take full pleasure of sporting black, from head to toe.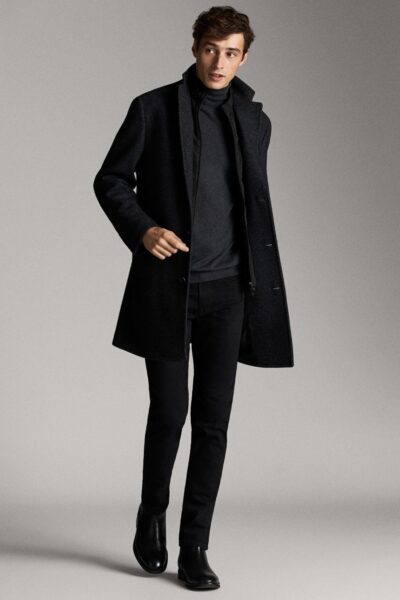 29 – Smart Casual
Switch your sneakers to something smarter like loafers. Notice the impact that the shoes give. You can lose the cap if you want, but keep the overcoat.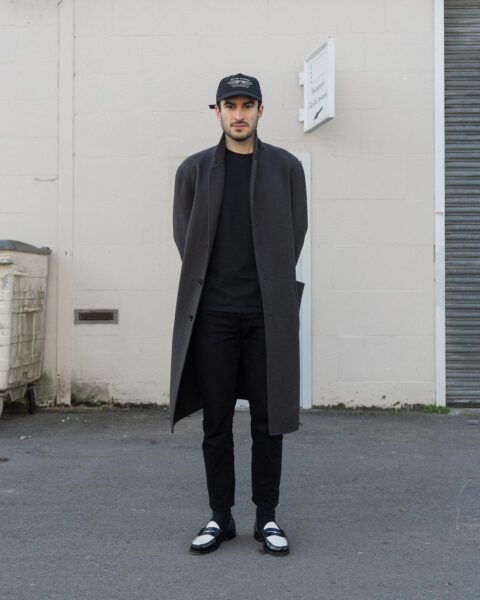 28 – Casual
This is the most basic yet stylish choice you can come up with. Pair your jeans with a basic tee for a casual outfit.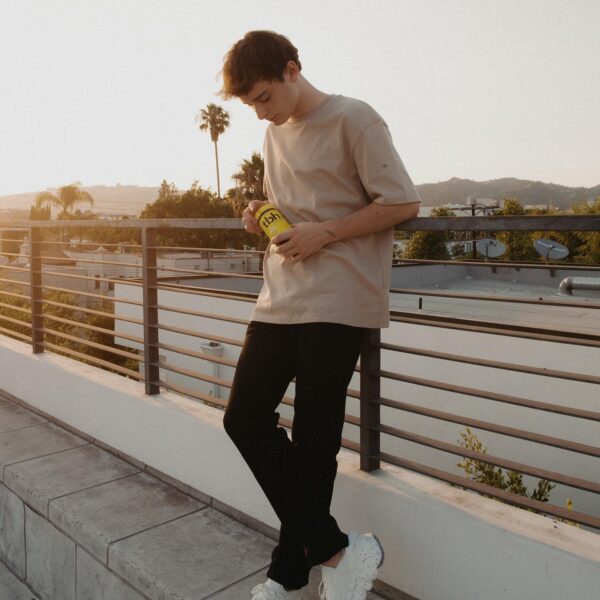 27 – Streetwear
To achieve an iconic streetwear vibe, get the ripped version instead of your regular jeans. Wear them proudly with a pullover.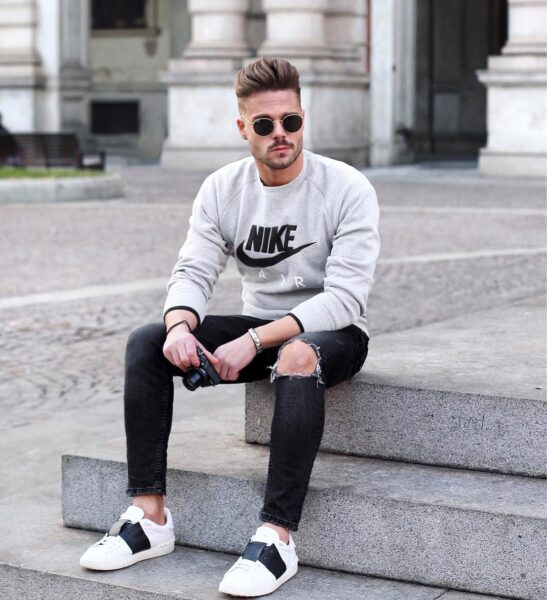 26 – Travel Outfit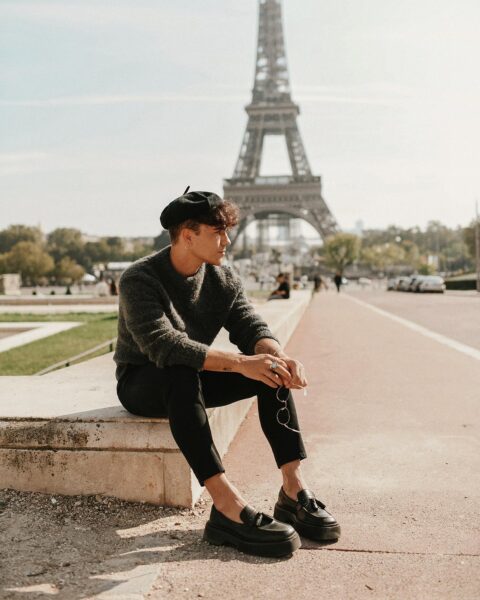 25 – With Checkerboard Prints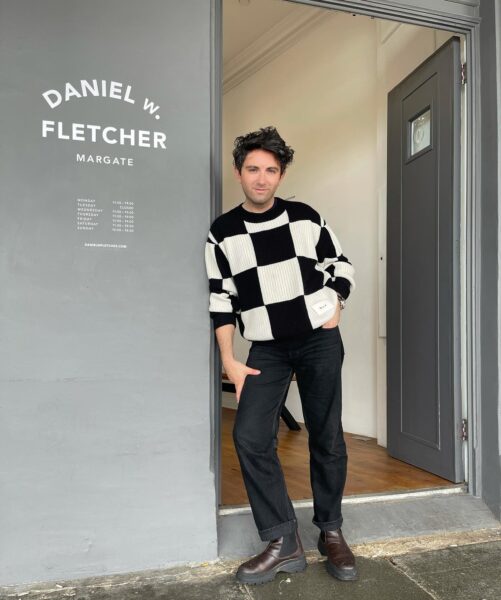 24 – With Leather Top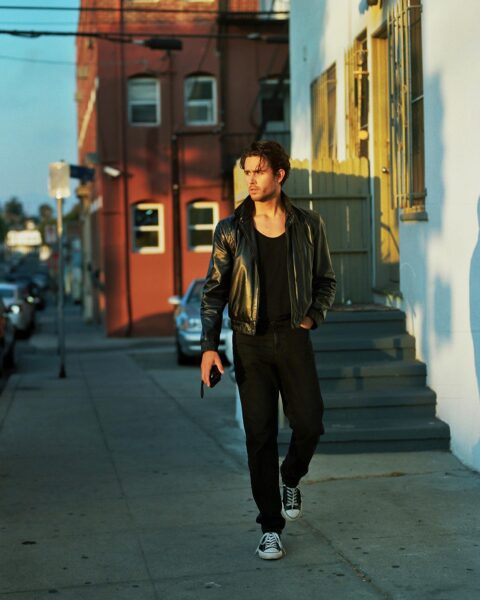 23 – Winter Fashion
It's the season for layering! Grab your best coats and knitwear. Brown boots would also look great with black jeans.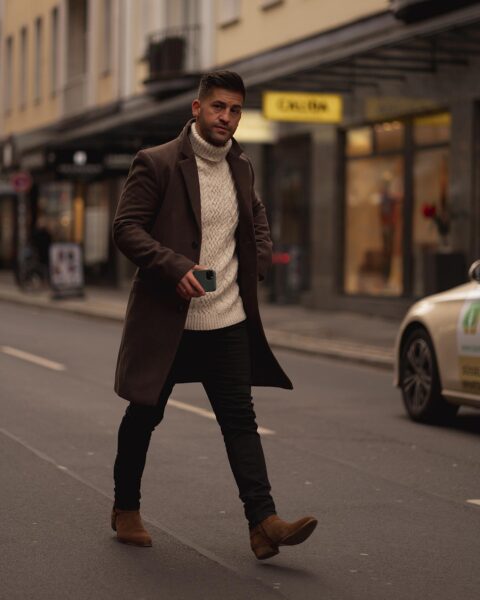 22 – Fall Outfit
It's going to be cold like winter but keep the layering to a minimum. Style your black jeans with black winter tops like a jacket.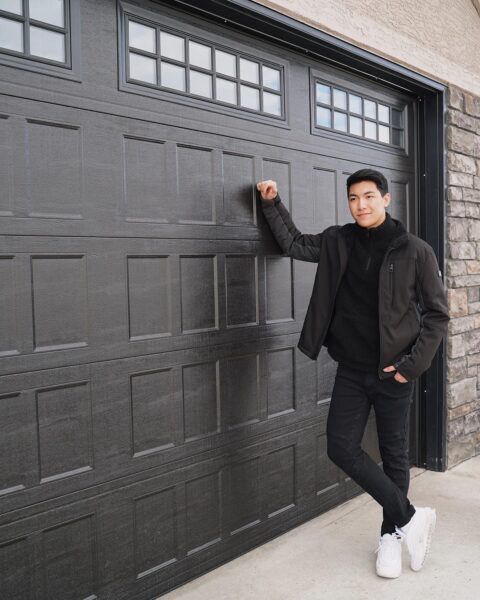 21 – With Checkerboard Vans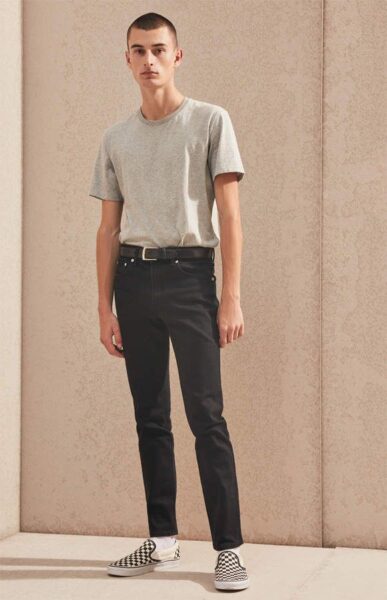 20 – With Brown Jacket & Shoes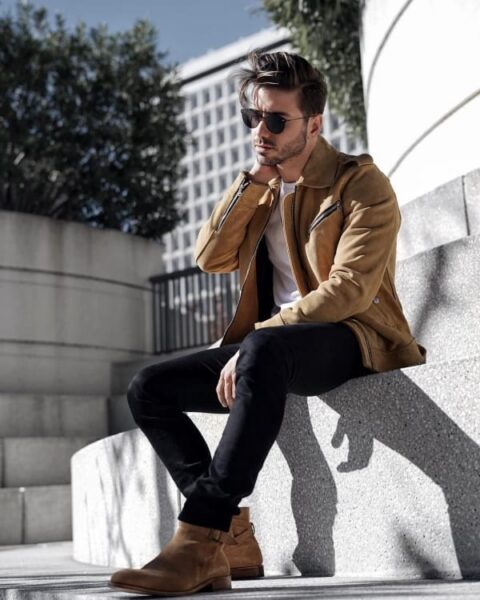 19 – The Minimalist
Be simple with color black as much as possible. But you can still add a bit of flavor to your ensemble. For instance, a denim jacket on top would be great.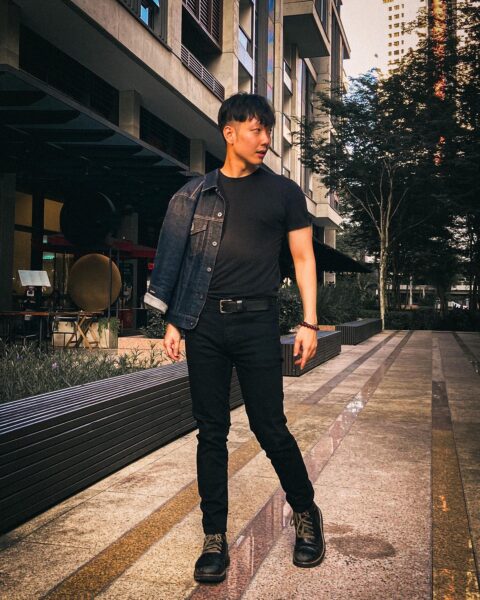 18 – Monochrome Outfit With Ripped Black Jeans
Let's add something to your day-to-day monochrome. Black t-shirts on black jeans never go wrong, and if we are talking about pairing them with a classic pair of Raybans and leopard printed Vans or ideally, a pair of black toms or boots, we know anyone would be able to rock it all together. Check out Men Ripped Jeans Outfits-18 Tips How To Wear Ripped Jeans
Pro-Tip: Ripped black jeans and a black strap-on watch can be your go-to look. Wear them with a crew-necked t-shirt and you're good to go to any casual date or the movies with your friends.
17 – Black Jeans Outfit For Morning Coffee In Fall
Regardless of the coffee, black jeans can look good in almost anything. Other than a pair of skin-fitted or distressed black jeans, go for matching tones for the upper and the inner shirt. Compliment a grey checkered shirt with a black ravishing cotton or fleece-lined jacket and welcome style into your category.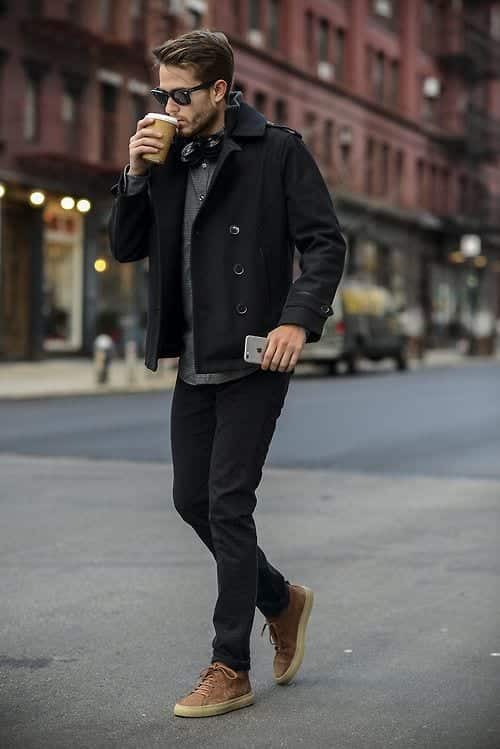 16 – How To Wear Black Jeans For Grunge Look
Whether you pair your biker leather jackets with a flannel shirt tied around your waist or a loose, oversized under your jacket, your black jeans should be the utter constant and complementary to your grunge look. Throw in a hat or a baseball cap worn backward to hit it off.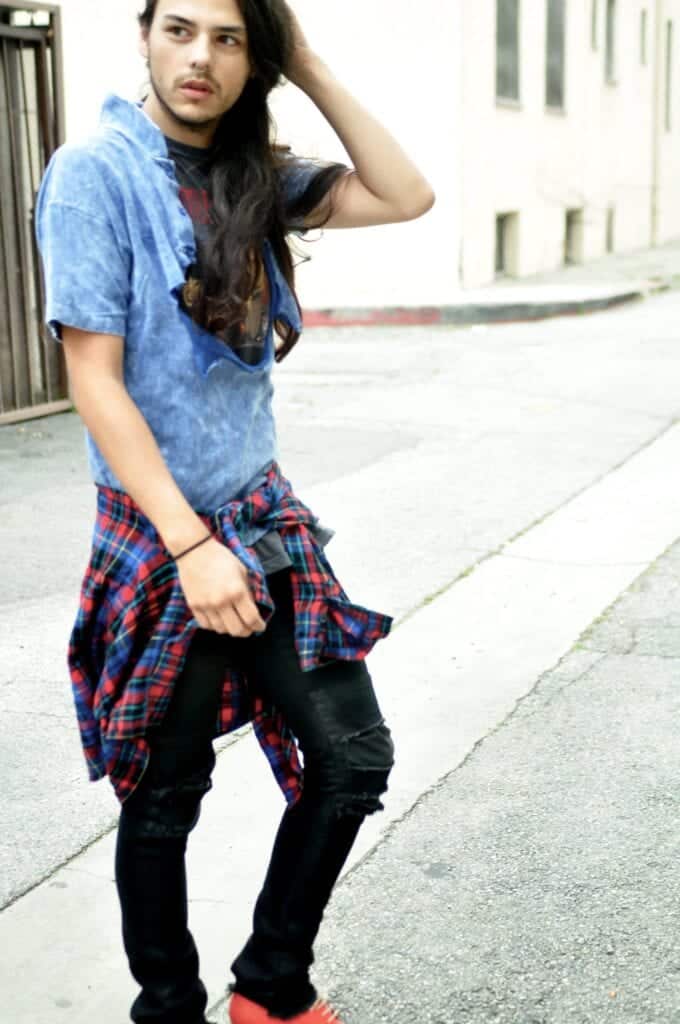 15 – With Denim Shirt
This time, we are bringing in a pair of black jeans and your black t-shirts to life with a casual denim jacket and of course, our favourite assortment of Raybans. Black jeans are quite incomplete with our suggestions of sunglasses, so you know. Here are some more of my favorite Denim Jackets Outfits For Men.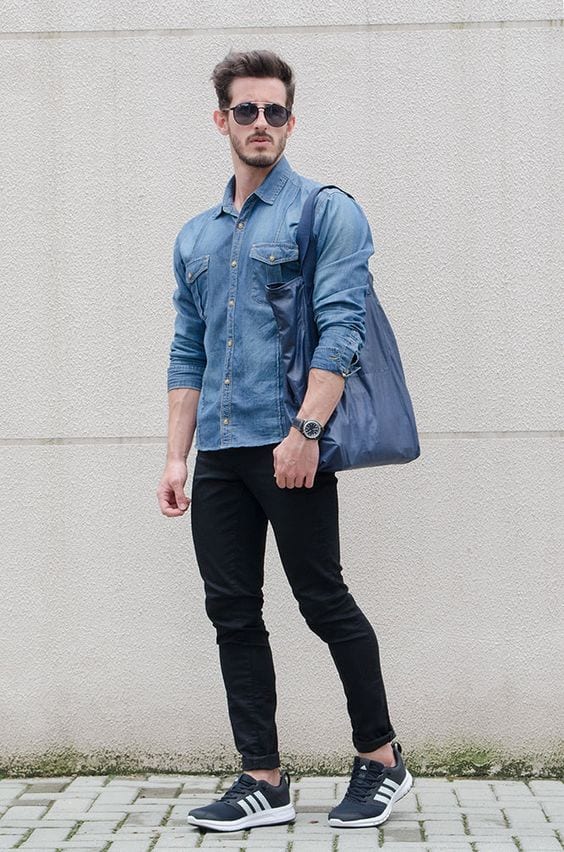 14 – What To Wear With Black Jeans In Winters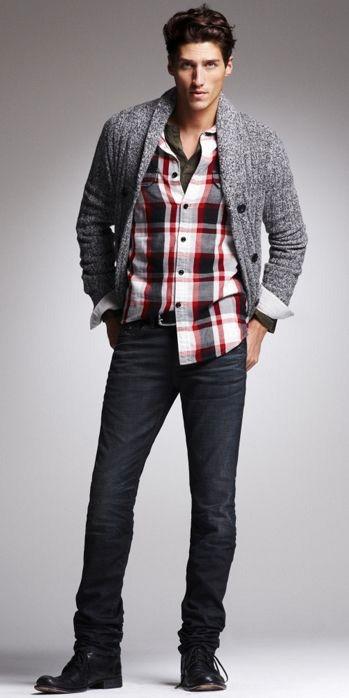 Getting the right flannel shirt to wear atop your black jeans is also an ordeal. You really don't want to look like a walking circus or be too bright for the sun's rays. This could be your uber casual look for days when you can't decide what to wear. Other than plain grey or black tees, check never goes as well.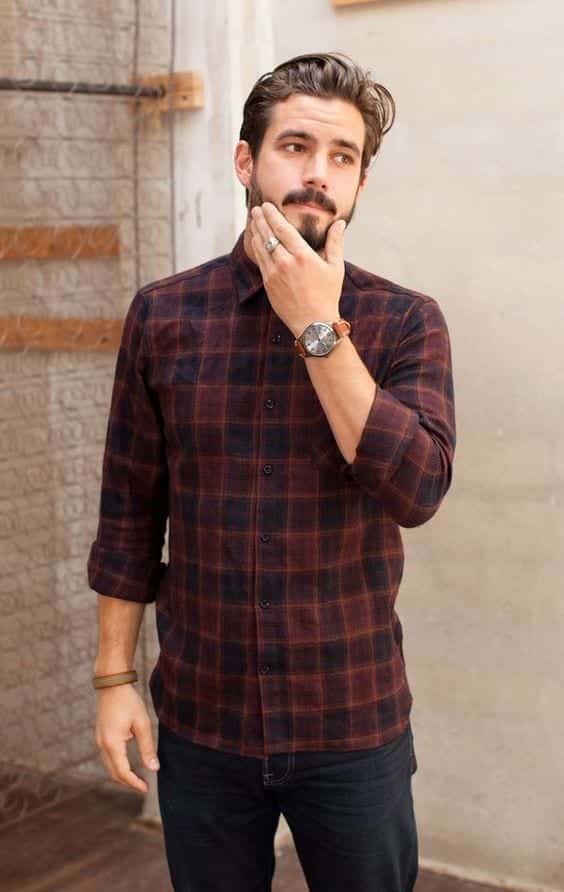 13 – Black Jeans With Brown Boots For Work
Time to abandon your day-to-day Armani monochrome or plum suits. It is time for you to accentuate your boring meeting outfit with lively colors while keeping it formal and monochrome as well. Pair your ties and black jeans with a formal jacket for your morning presentation this Friday to close the week with a bang. Here are some awesome Brown Boots Outfit for Men- 30 Ideas What to Wear with Brown Boots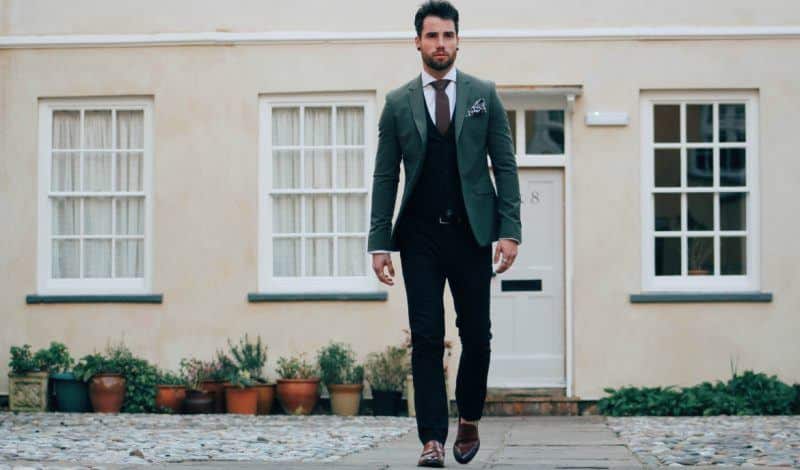 12 – For College
Nobody said that dress shirt are just for the office. Pair your black jeans with a white button-down collared dress shirt and complete the look with a skin-fitted black sweater for the win to college. The rule is to wear a sweater with a dress shirt, so make sure you refer to this salient recommendation in the winter.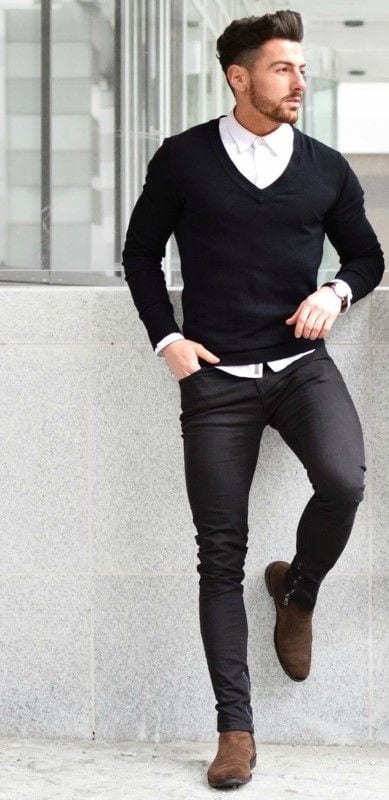 11 – Street Style in Black Jeans
We heard about commando trousers and slacks, but did you hear about commando jackets making a comeback last year? If you don't know where to get this look from, you can always cut your old commando slacks and add a couple of rags onto plain white shirts. When wearing black jeans, you have to take the risk as it is always worthwhile. Here are 17 Most Popular Street Style Fashion Ideas for Men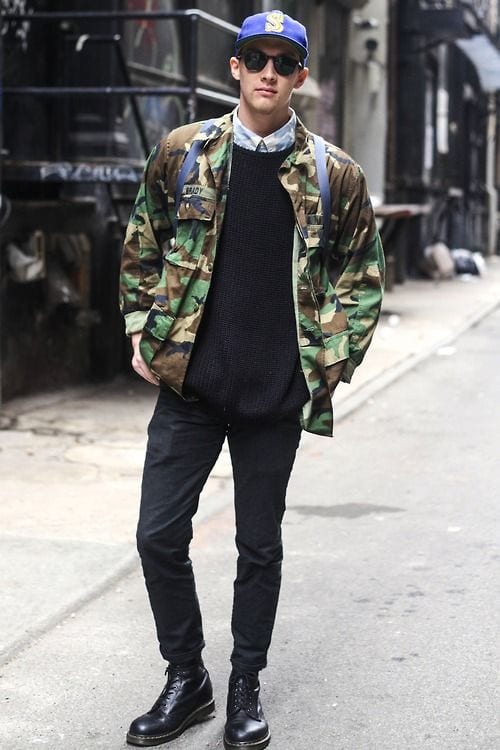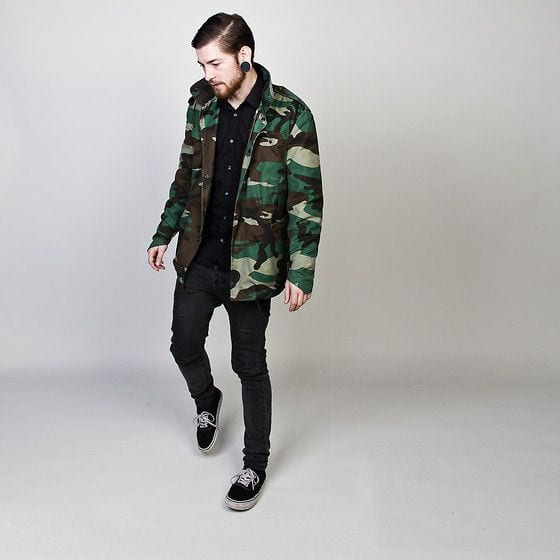 Via
10 – Black Skinny Jeans with White Sneakers
Throw on any t-shirt or a sweatshirt atop your favourite, skinny, ripped black jeans. Stroll to your nearest Starbucks in a beanie or a woolen cap with a pair of earphones whilst you listen to Nirvana or Pink Floyd on a Sunday.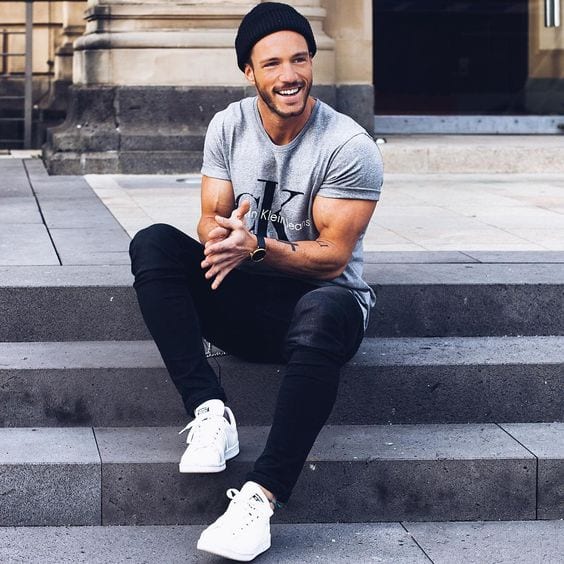 9 – How to Accessorize Your Black Jeans
Everybody knows how to wear hats, but do you know which hats to wear? Black jeans have been proving their versatility again by complimenting hats. Pair your hat with a worn-out navy denim jacket and a pair of ripped black jeans and a plain white long shirt to your date this weekend.] or use any of the following looks to polish off your all-black affair with supreme elegance.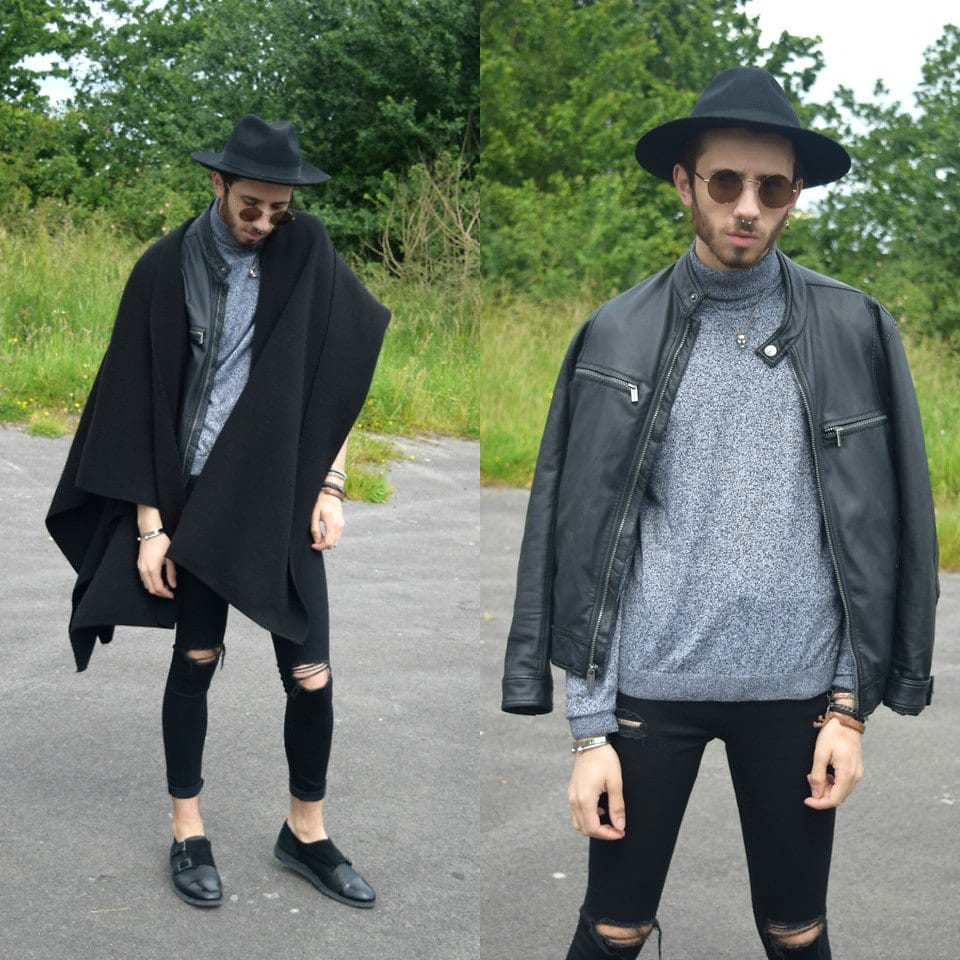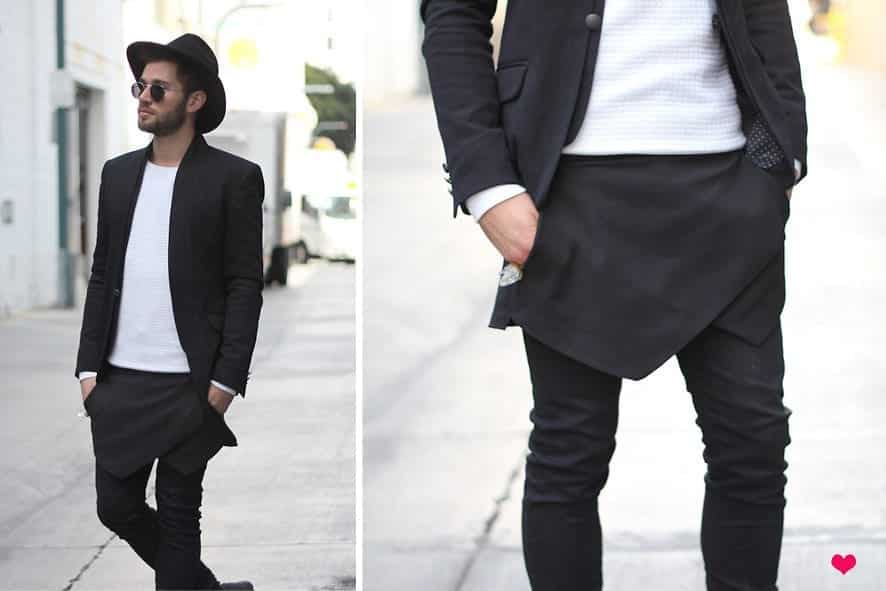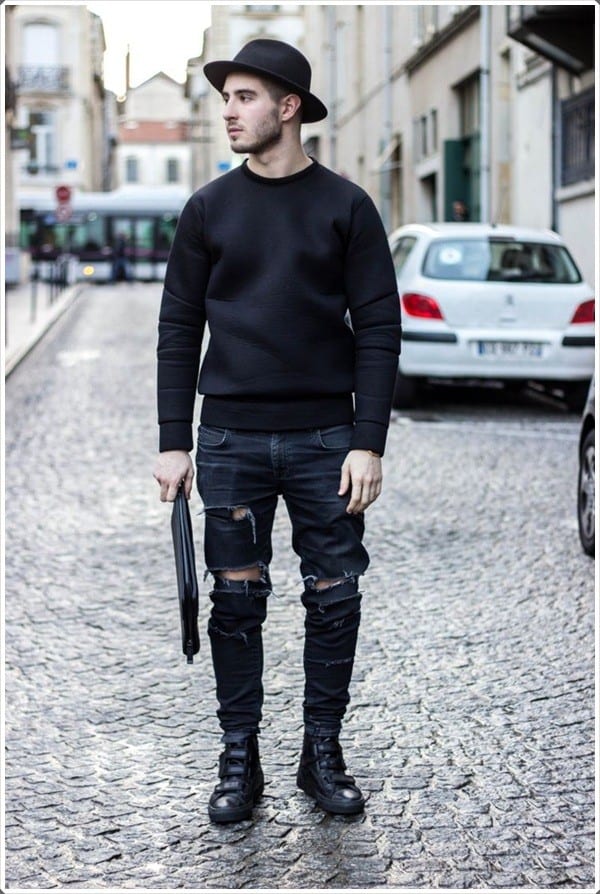 8 – Layering Your Black Jeans in Winters
Whether you're going to Milan to attend the fashion week, or you're just going out on the street to tend to your errands, a monotone scarf with fringes can complete the look way better than a cardigan. Wear your scarf with a bomber jacket a pair of brown suede shoes to complete the look. Here are some more stylish Trench Coat Outfits.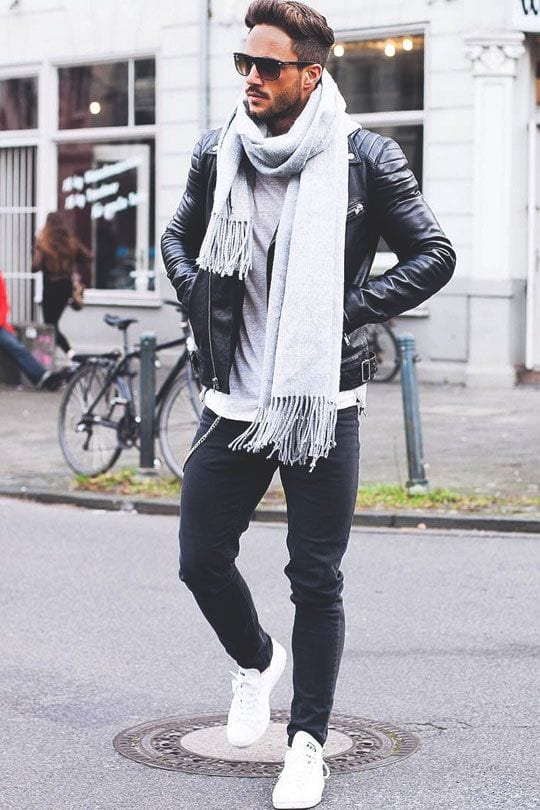 7- Too Cool for School
As for this year's update, ASOS has introduced some beautiful cape styles to rock your average black jeans for men. This cape with a paisley border from ASOS gives you another chance to take a look at wrap-ups and coordinate them ardently with your ripped black jeans.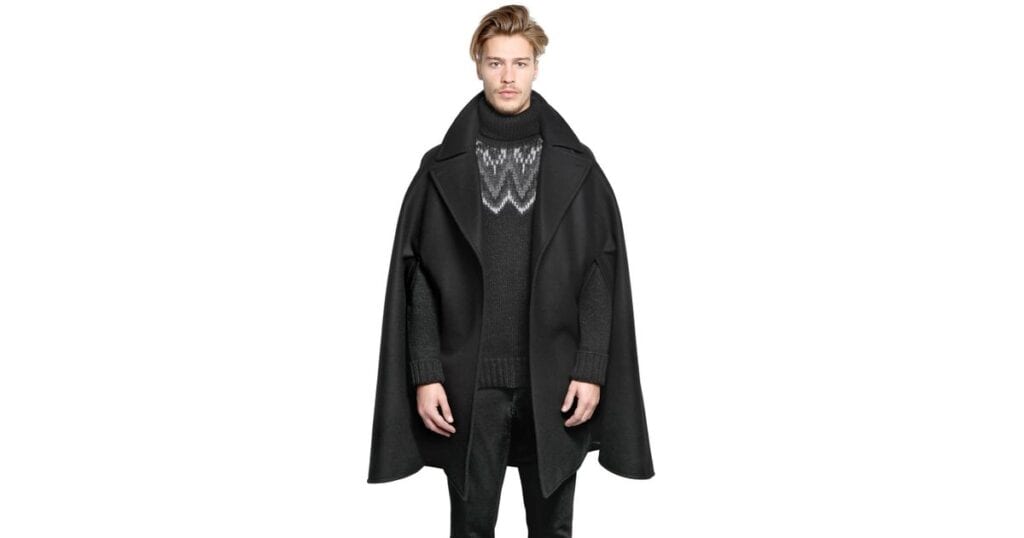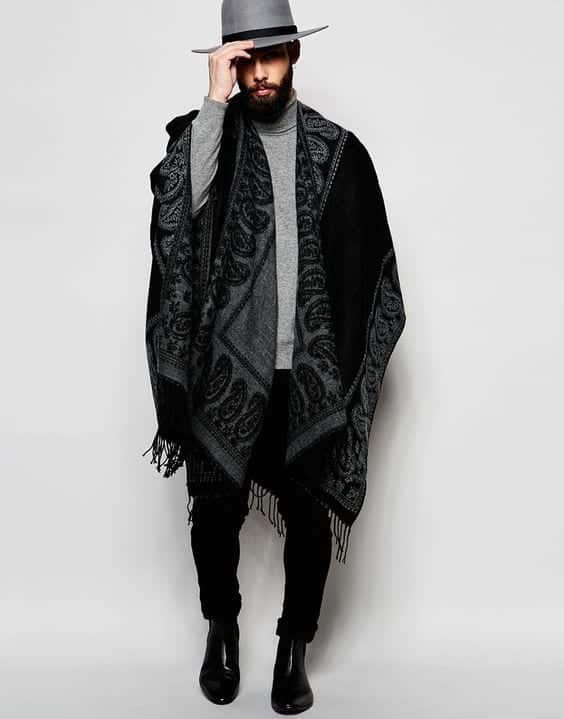 6 – Unique Look for Parties
If Jared Leto is not enough to convince you that ponchos can help you to hit off our average black-jeans-look, we wonder what will. We have been witnessing abstract prints by the hundred nowadays, and all of them will slay your all-black look. You can also adjust your shawls, scarves, or capes in the form of a poncho, or wear an extremely long baggy overall over your black jeans. We suggest our male readers be creative with this fashion stance and popularize this look on a day-to-day level.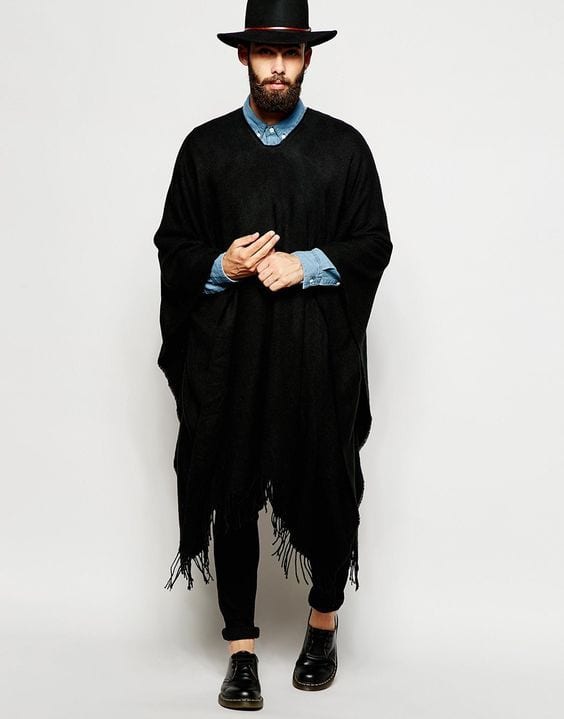 5 – Denim Kimono with Black Jeans
Not just kimonos, but ASOS is rewarding your baby blues with a denim kimono. Wear a kimono over a white shirt or any pastel shirt over a pair of black jeans to help create a grunge look.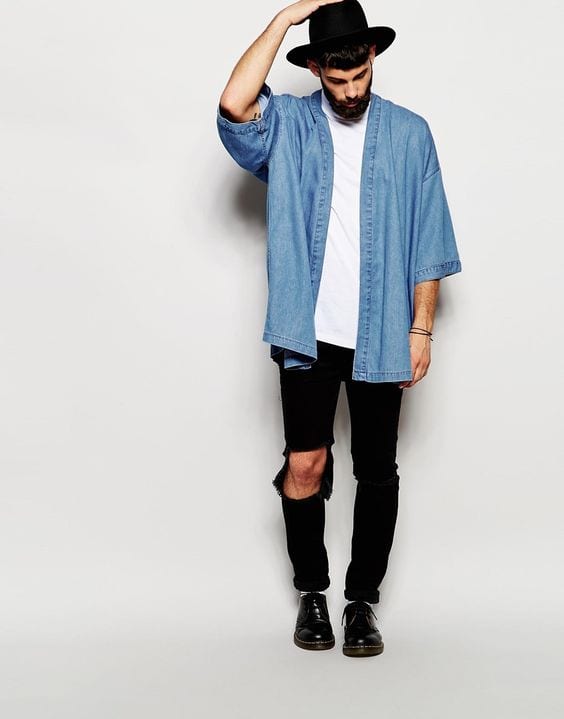 4 – Vintage Attire
Get in touch with the 70s and tattoo your denim jackets with embroidered abstract work or other pieces of art. This year, welcome art and patterns into your closet. Show how you can accentuate your black jeans with the most vivid of all styles with this fresh denim jacket.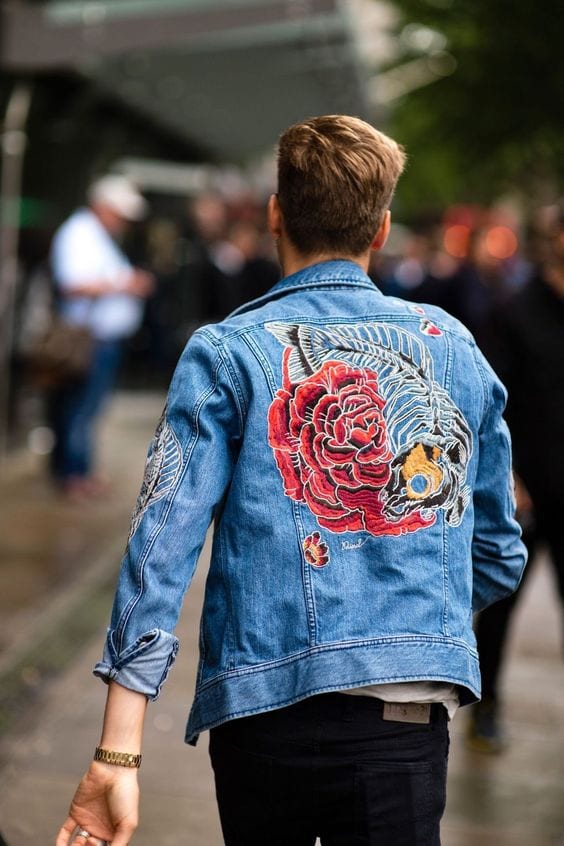 3 – Boots that Kill
Ditch your vans and wear your boots to the mall under a pair of black skin-fitted jeans.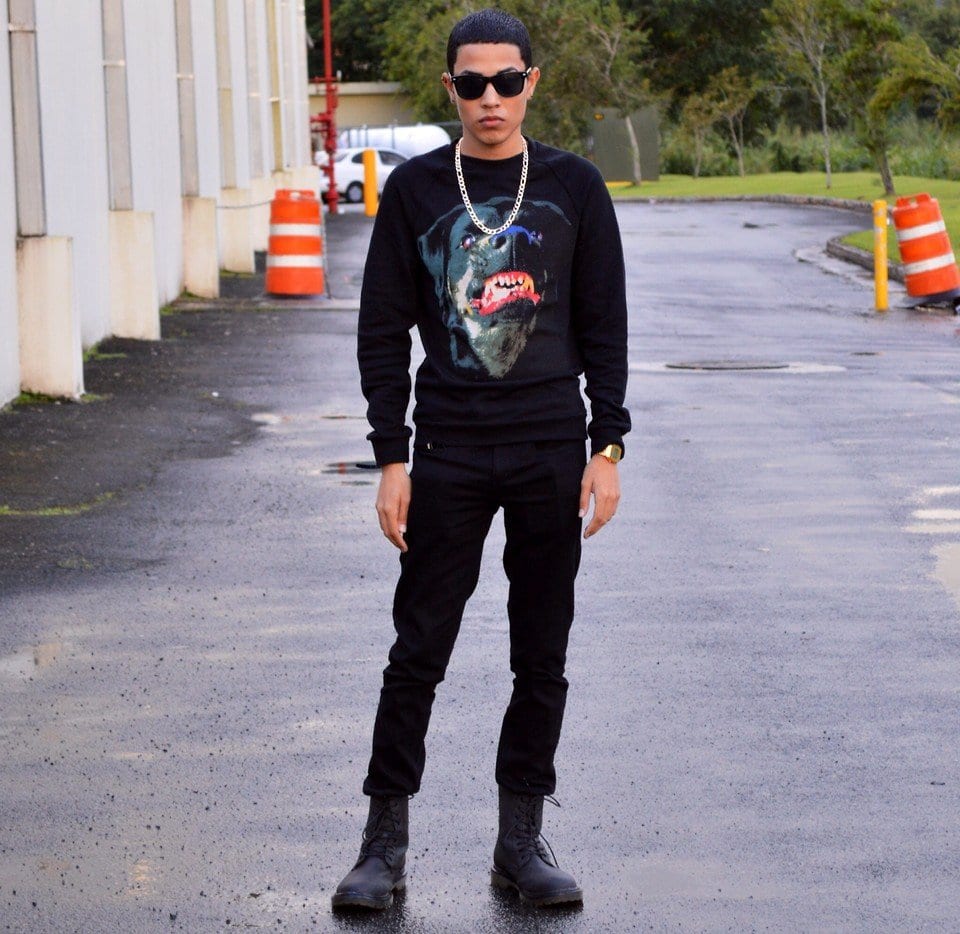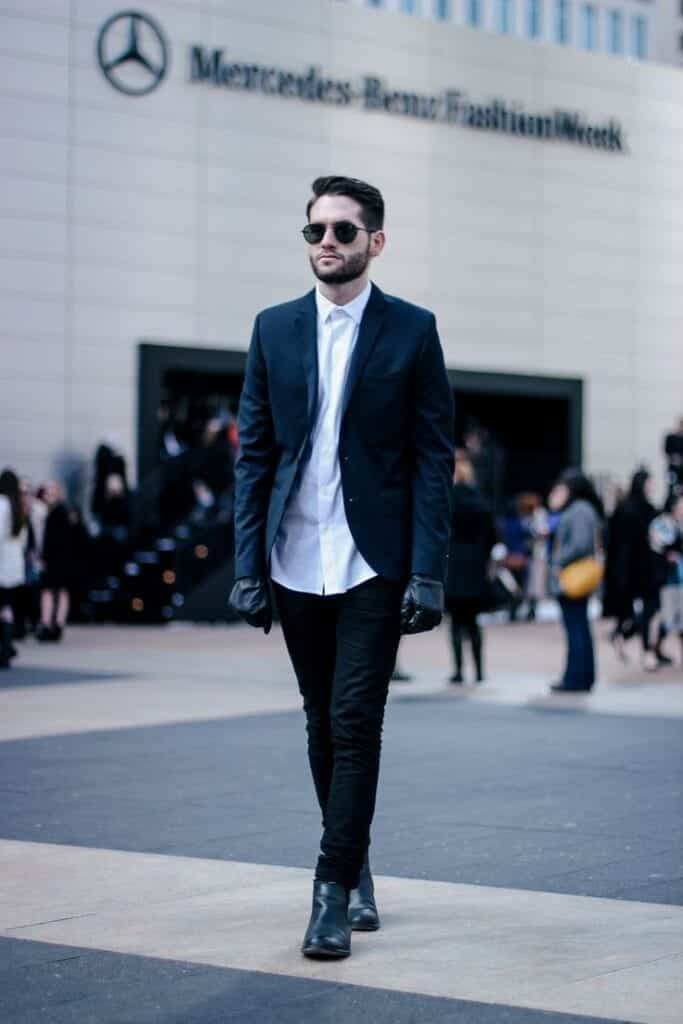 2 – Longcoat for Swag Look
You called and we answered with Ryan Reynold's quirkiness and abrupt puns. IF you're done drooling over his awesome comebacks, you should know that Reynolds has a lot to offer to the world of style as well. As shown here, you can see Ryan Reynolds standing ardently in a pair of black jeans, a pair of boots, and a breath-taking overcoat to top the look.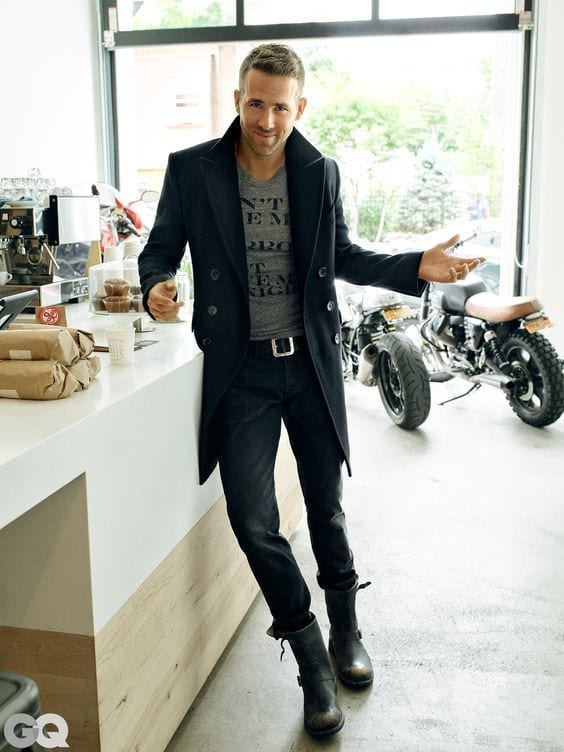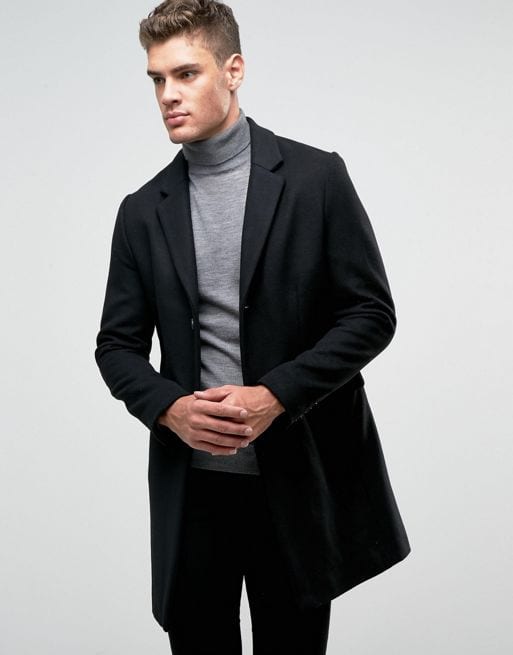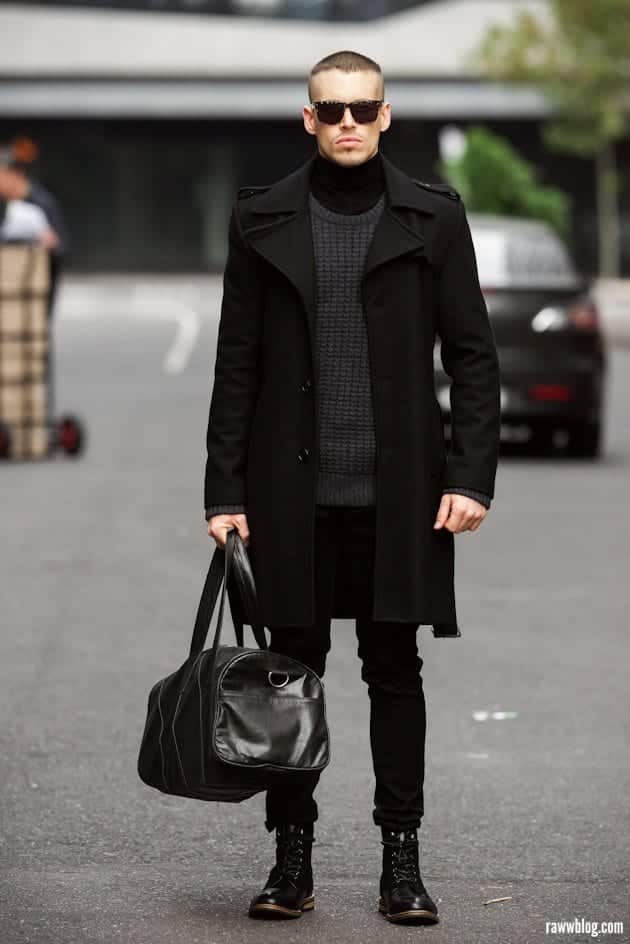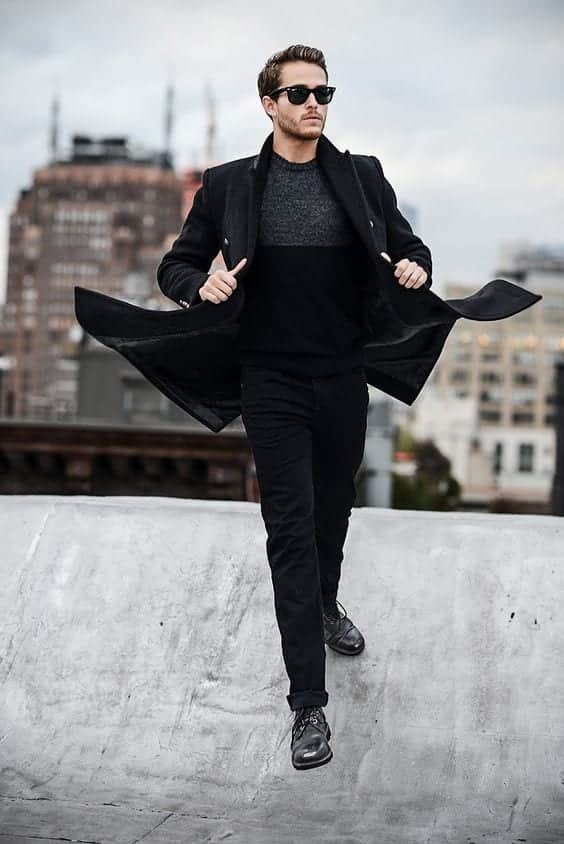 1 – Celebrity Style Look
It's official – an all-black outfit topped off with a black leather jacket has caught the world of male fashion by storm. Can you see how beautifully this man has paired his leather jacket with a simple pair of vans? Leather jackets are quite popular these days, but if you are considering wearing them during summer, sweat will not be a surprise.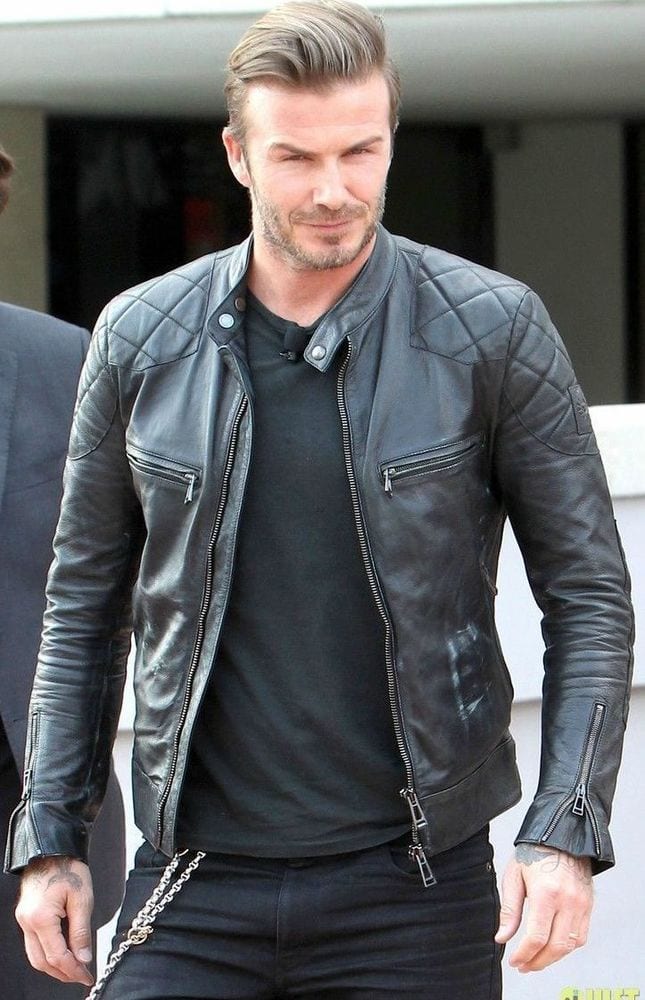 It isn't every day that you'd be lucky to see a plaided bumper button-down shirt on a pair of black jeans with black suede boots, a pair of Raybans, and a beret on the street. Hand it over to celebrities like Beckham or Ryan Reynolds to add sophistication to a simple pair of black jeans by pairing them with formal jackets and long overcoats, respectively. Do you have any more looks that can top off our checklist?
Frequently Asked Questions
Q. Are black jeans better than blue jeans?
Both shades are special in their own ways. However, black is suitable for more occasions. It has a sense of formality, giving it the edge for corporate settings.
Q. What shoes go with black jeans?
Sneakers are ideal for a casual setting, while brogues and Oxfords are for formal. Loafers are also appropriate, especially for occasions requiring smart outfits. Imagine what change your footwear can do. Your shoes play a major part in your overall style.
Q. Where to buy good quality black jeans for men?
You can find good quality black jeans at ASOS, Zara, Levis, Nordstrom and Everlane.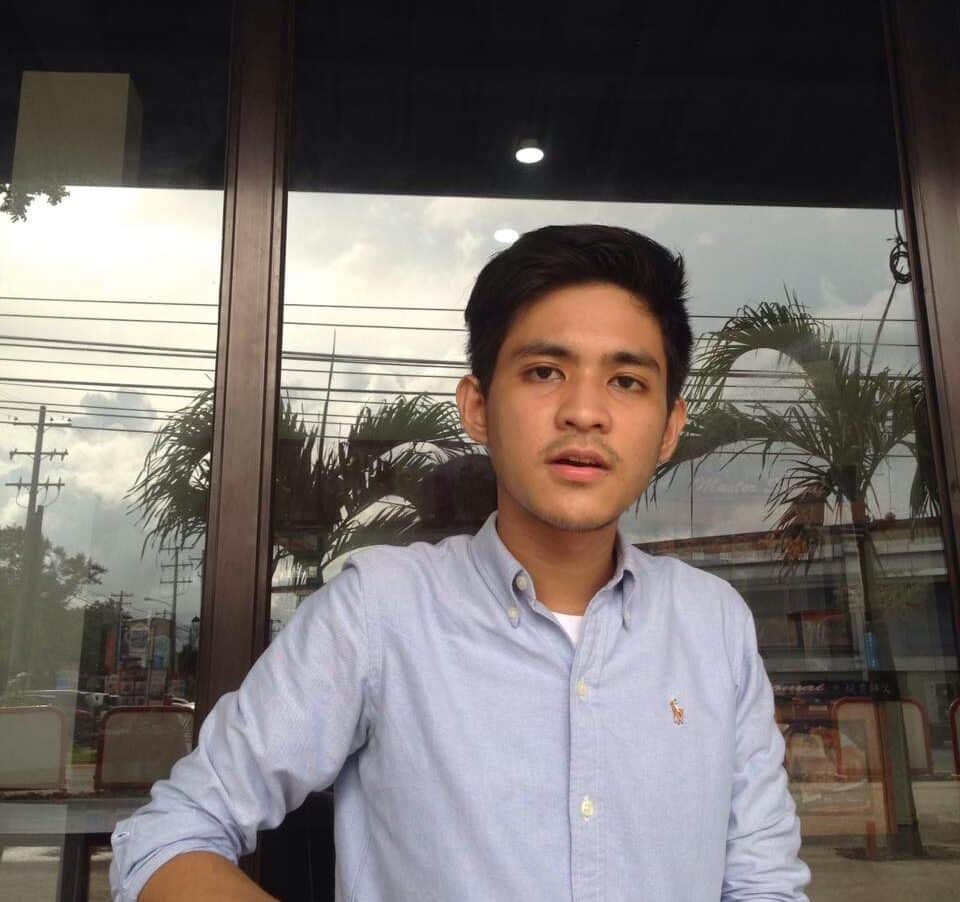 John Vincent studied Communication Arts in the Philippines.
Growing up, he's always had an eye for aesthetics. He enjoys writing a lot. Books, TV series, and movies are a big part of his life. His all-time favorites are Harry Potter, Game of Thrones, and Marvel films.
He believes that fashion is a pure form of art. You express yourself through your personal style – it's something you can't replicate.