If you are wondering what to wear to a fashion show, we have gathered different styles you can try. You will find a look right up your styling alley that is true to your dressing sense. It is time to bring your outrageous prints and vibrant-colored garments that you have been reluctant to try to the light and proudly stroll around in them.
It is an exciting offer to receive the invite to a fashion show, especially if it is your first time. You can finally showcase your passion for fashion, so going over the top is allowed. Each year we see different styles and themes followed by our favorite bloggers and celebrities, and an opportunity like this is a dream come true.
Here's everything that we'll cover today:
Outfit Ideas for Fashion Show
The best way to dress for an occasion like this is chic and comfortable. You want to wear something that exudes class and elegance but is comfortable enough to survive the long hours of sitting. Thus, if you feel at ease in jeans, shorts, or dresses, that is what you should put on to a fashion show.
This is the part where you must put in the effort to make your comfy clothes stand out. Browse through the latest trends and what celebrities are wearing on the red carpet.
You should get inspiration from your research and look for unique ways to incorporate the latest fashions in your outfit. Remember not to be afraid to experiment and stand out in the crowd!
Tips on getting ready
Pay attention to the weather and location to get hints about your outfit choices for the night or day.
Find outfits relevant to your budget. You can enjoy the show in style without going bankrupt over fancy clothes.
Keep your footwear comfortable and choose comfort and style so you will not get injured or hurt your feet.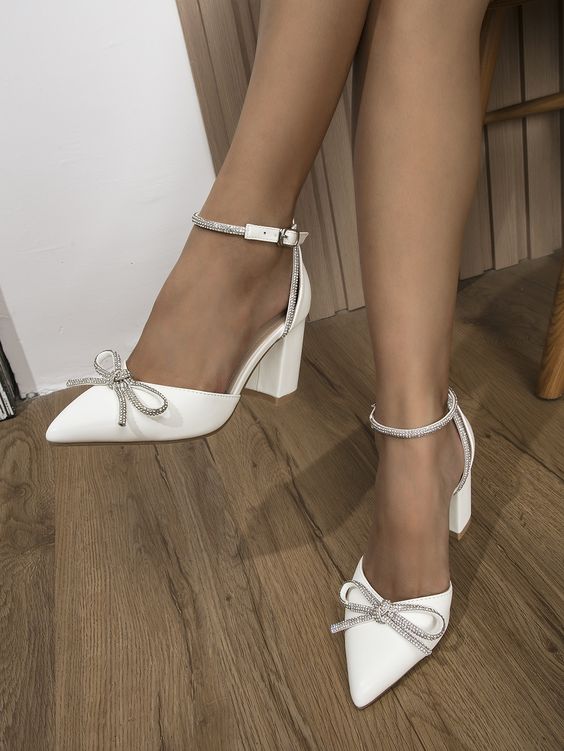 Invest in a cute handbag that is versatile to be reused. However, do not carry an oversized bag; instead, go for a clutch or purse.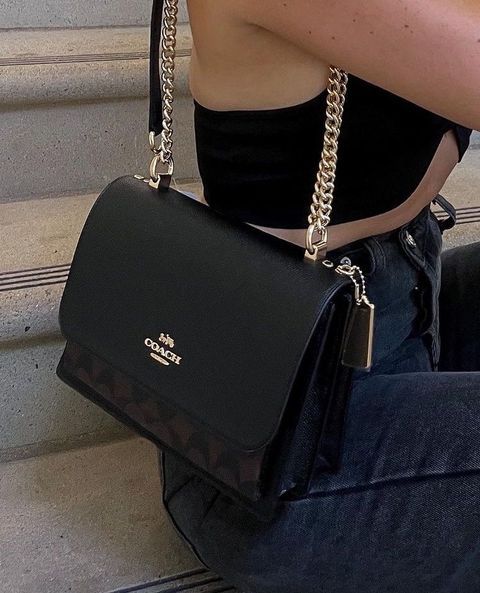 Prepare a flattering pose that you can immediately strike if asked for photographs.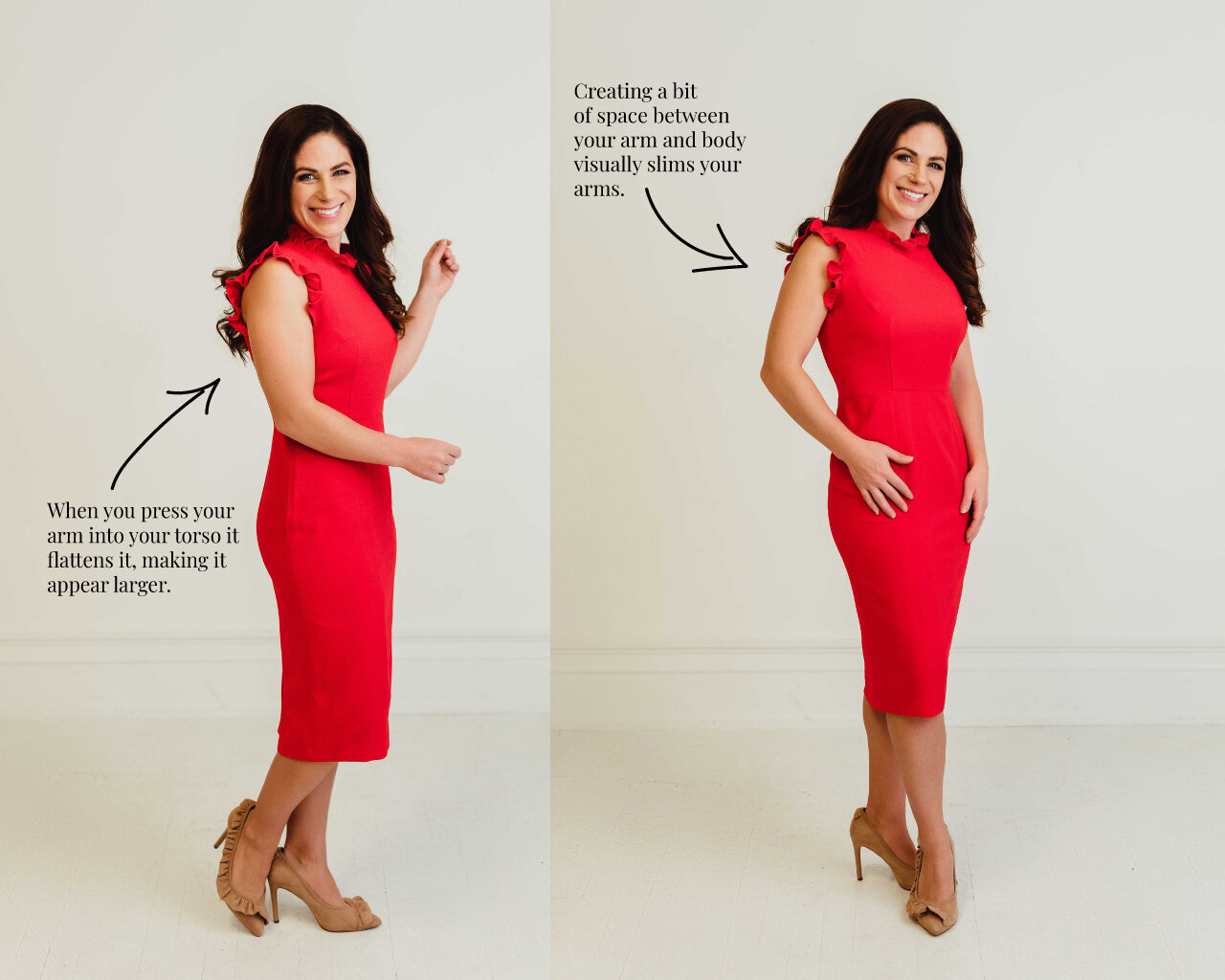 Applaud openly and encourage the designer's efforts.
Pants & Jumpsuits
37. Add a Pop of Color
Style appeal for colorful outfits is high at fashion shows. However, if you are not such a fan of wearing colorful clothes, the best way to go about it is to go monochrome and add a pop of color. This can come from a cardigan, blazer, or even from pieces of accessories like jewelry, sunglasses, or a purse.
36. Using Accessories the Right Way
Go for statement necklaces, chokers, and chunky earrings for the show in case you are dressing more simply, and try to use subtle jewelry if you want to make a statement with your dress.
If you too are drawn by the cutout detailing on this blouse, do check out these Tips on How to wear Cutout Clothes.
35. Opt for Ruffles & Tulle Jacket
With a statement jacket like the one below, it is best to opt for a muted, neutral outfit. This will allow your statement jacket to shine through and garner all the much-needed attention. You can, however, add a few hints of color to complement the outerwear. You can also opt for pastel pink shoes to bring more cohesiveness to your look.
The sunglasses serve the purpose in this fit and look phenomenal paired with the pastel pink jacket.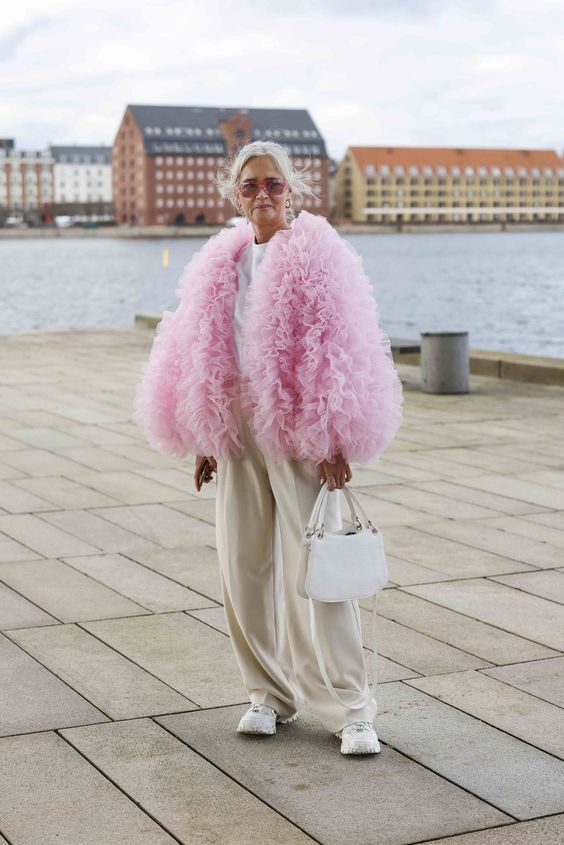 34. Faux Leather Leggings & Heels
Faux leather leggings look exquisite and can be dressed for a fancy look. The combination of these paneled black leggings and black and silver sequin striped top is lethal with black heels and silver earrings. Let your hair loose, carry a silver bejeweled clutch, and enjoy the show.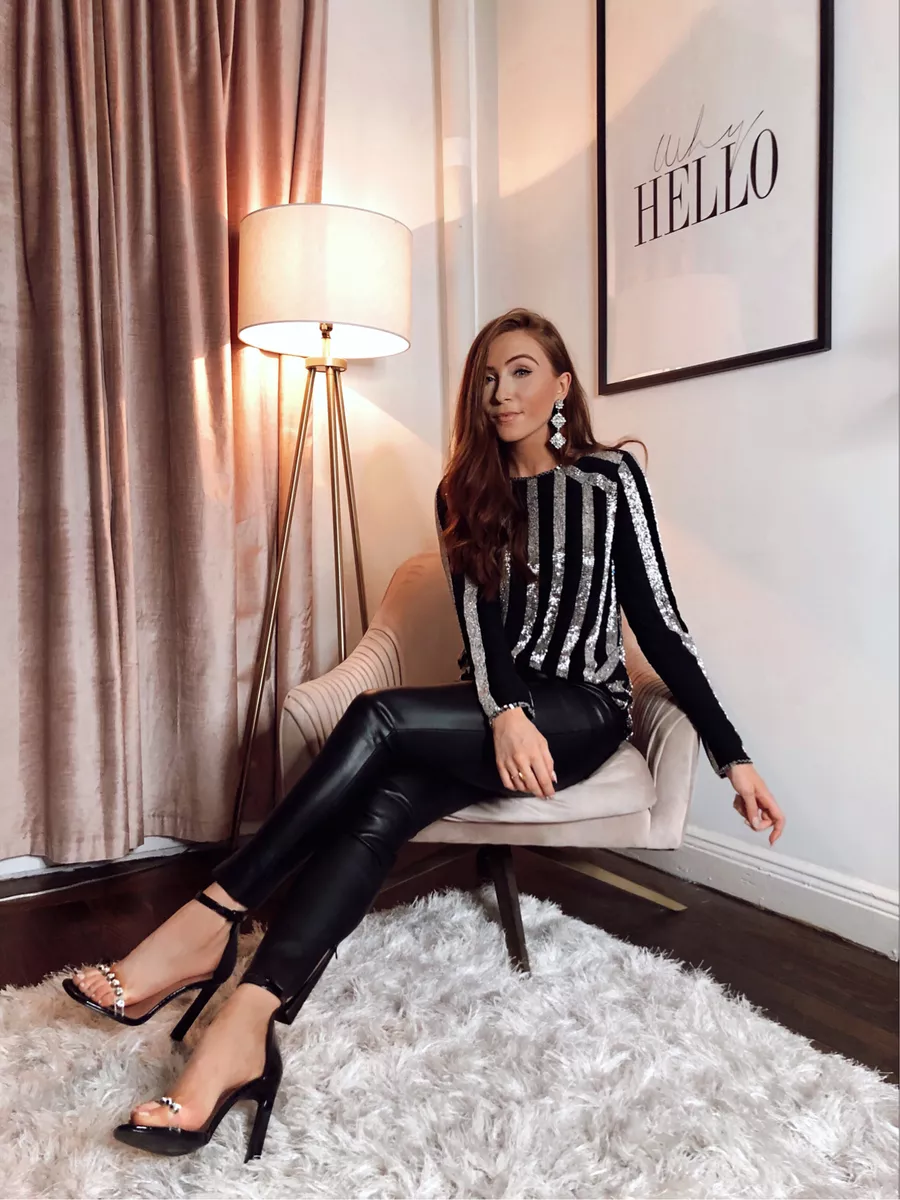 33. Power Through in a Bold Suit
Entice with a hot pink power suit with a sharp V-neckline. You can rock this look whether you have a power suit in pastel pink or wildly neon. Make this look casual with sneakers and a ponytail, or classy with heels and hair pulled back in a sleek bun.
32. Pair Jeans & a Blouse With Shoulder Pads
The cropped blazer blouse looks stunning with the ripped jeans. It truly is the little details that make or break the outfit. In this case, the hot red lip, not only ties but elevates the look to the next level.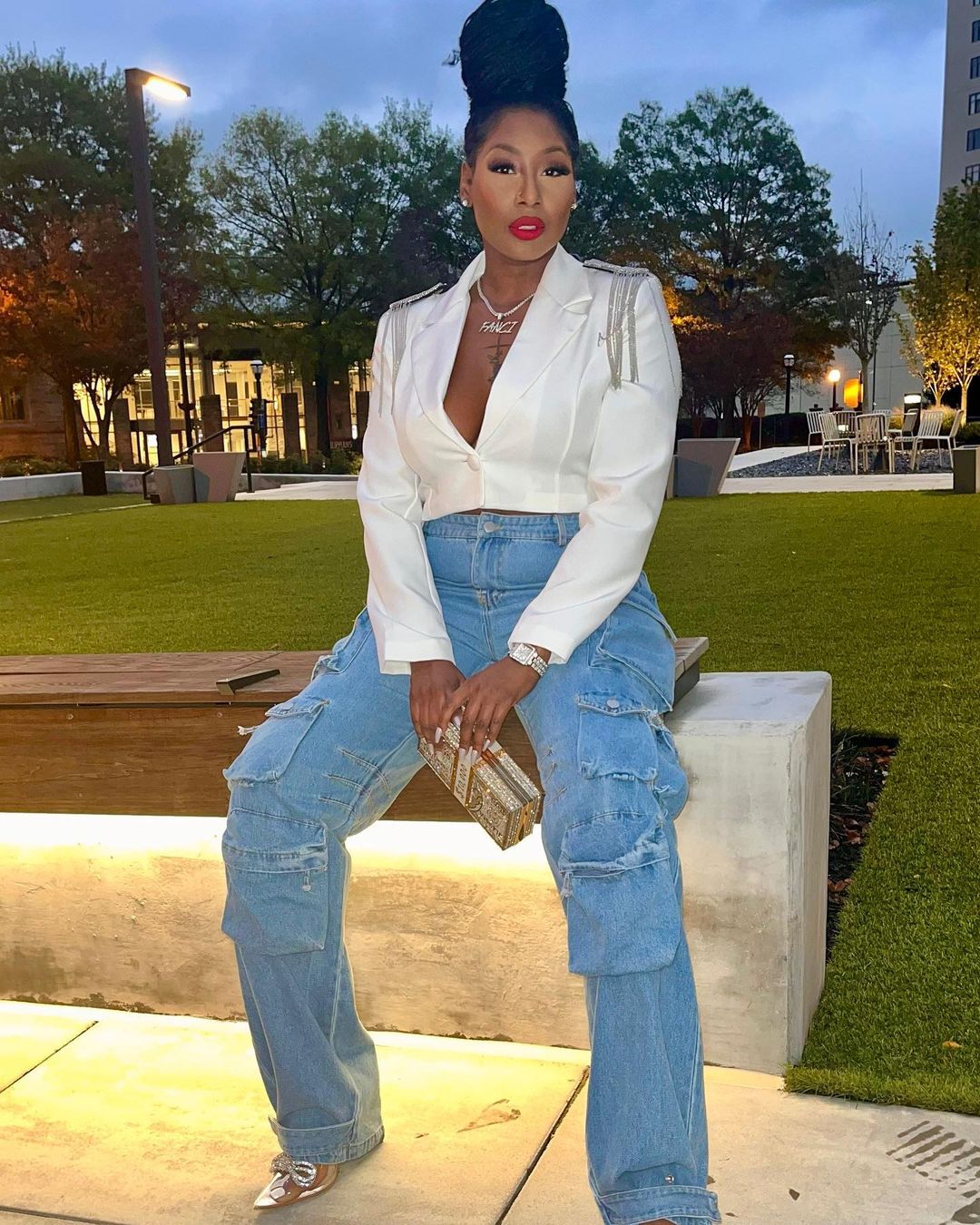 31. Go Hipster in a Blazer & Flared Jeans
Revive your flared jeans as you pair them up with a bright-colored blazer and neutral shirt for a hippy look.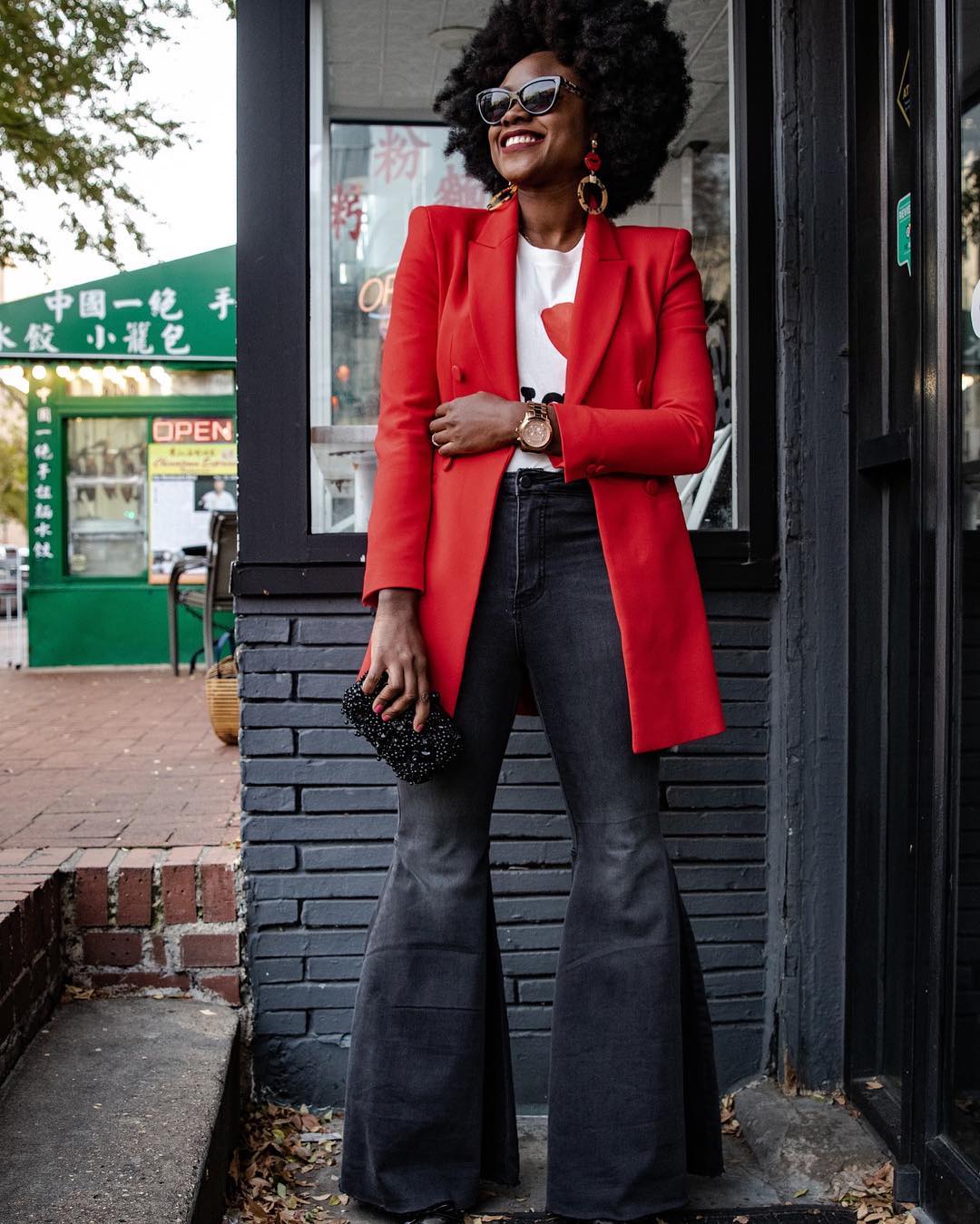 30. Make a Statement in Textured Velvet
You can pair such pants with a white blouse with flowy, puffed sleeve details. If you wish to avoid monotony, opt for a pastel yellow or mint green blouse with similar details. Either go for bold makeup or an out-there hairstyle. If you wish to add both aspects, a sleek bubble braid with bold eyes will do the trick!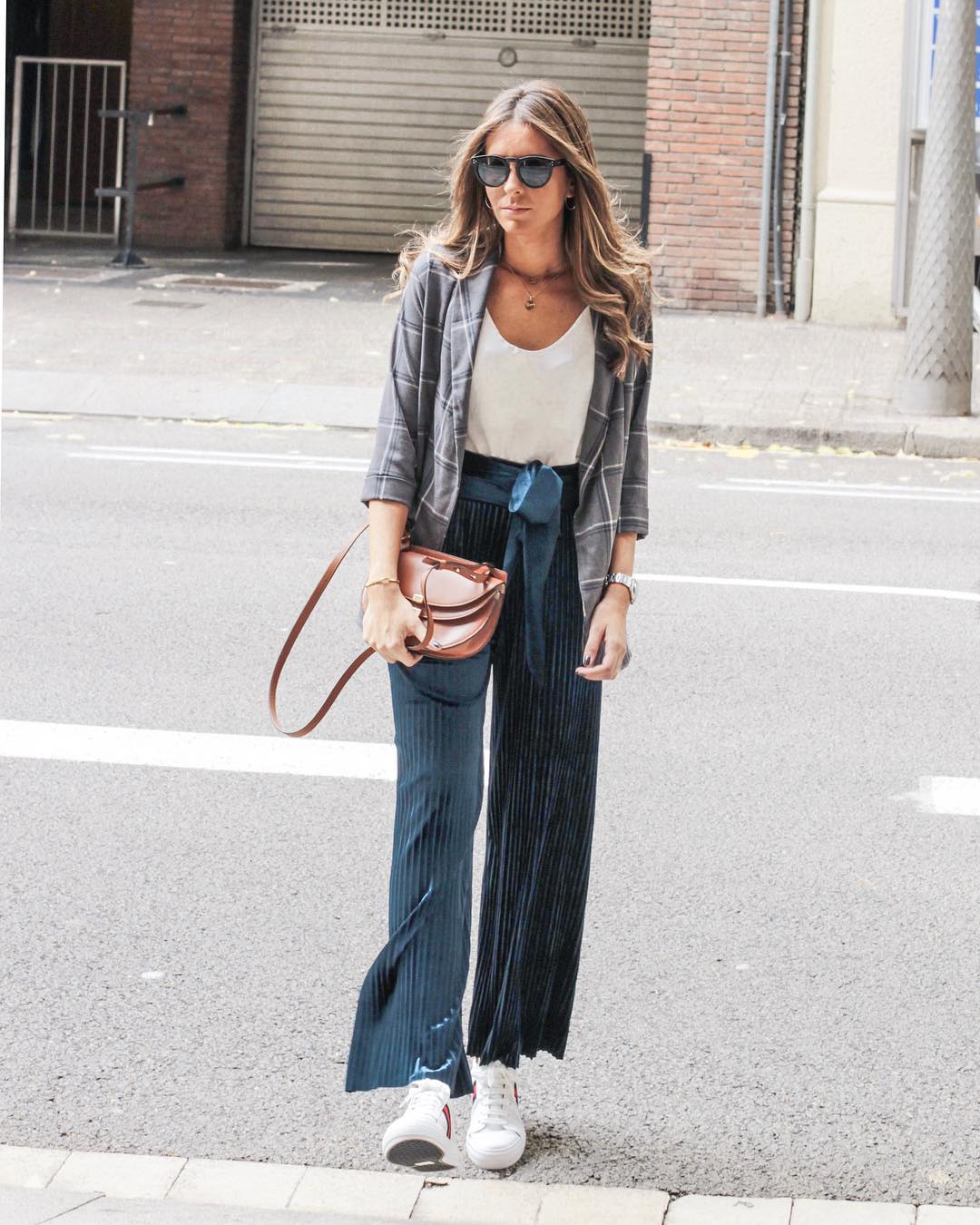 29. Opt for Nude Heels with Bold Jumpsuits
While black heels would have complemented the jumpsuit effortlessly, the nude ones bring a refreshing change. And they look fantastic!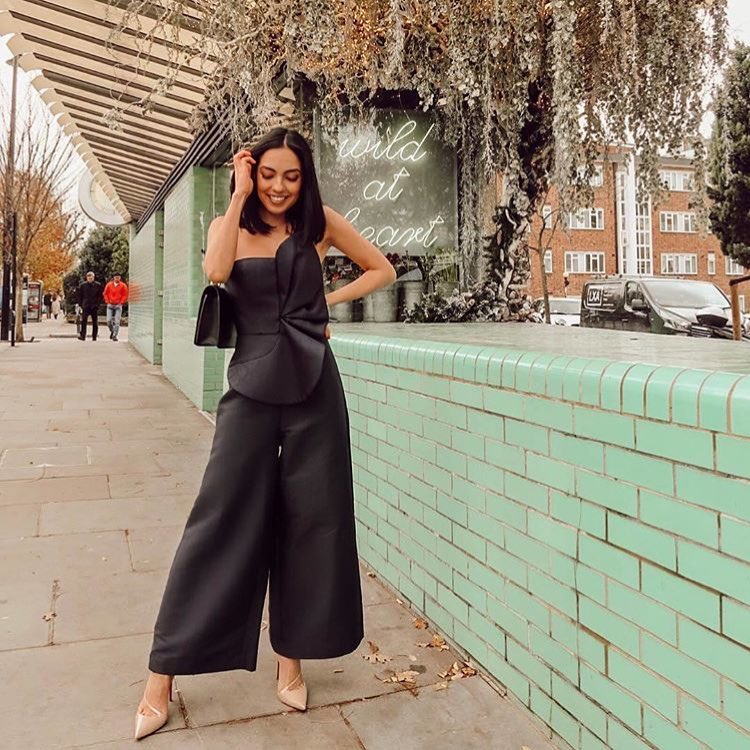 28. Get Trendy With Space Buns
27. Exude Ethnic Vibes in a Flowy Printed Blouse – Influencers-Inspired Look
The best thing to do is to bring a little piece of your culture. Choose some ethnic prints or pieces unique to your culture, like a head wrap, kaftan, kimono, saree, or anything that wears in a modern way. You can create a fantastic look with the perfect twist on east meets west.
26. Over-the-Top Footwear
Choose comfortable footwear when attending a fashion show, but that doesn't mean you can get over the top with it. Flaunt your luxurious self in golden metallic oversized shoes or something equally glam. Take the weather into account while choosing so you won't be uncomfortable.
25. Pair a Monochromatic Fit with Neutral Tones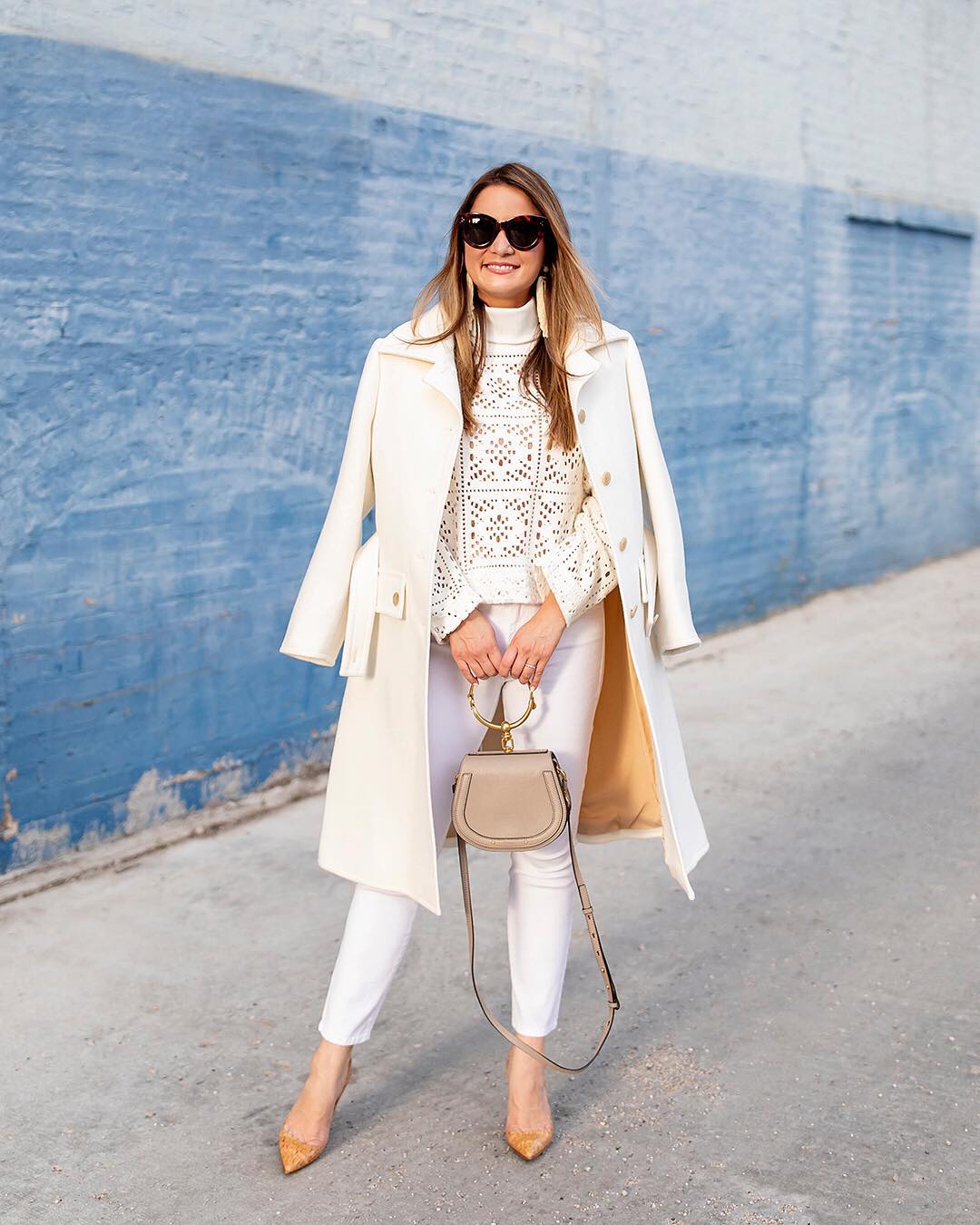 24. Crop Tops & a Beret for a Fancy Vibe
Wear cropped tops or sweaters with a jacket, high-waisted patterned pants, and a beret cap for winter fashion shows.
Here are some more Cute Ways to Wear Crop Tops This Season.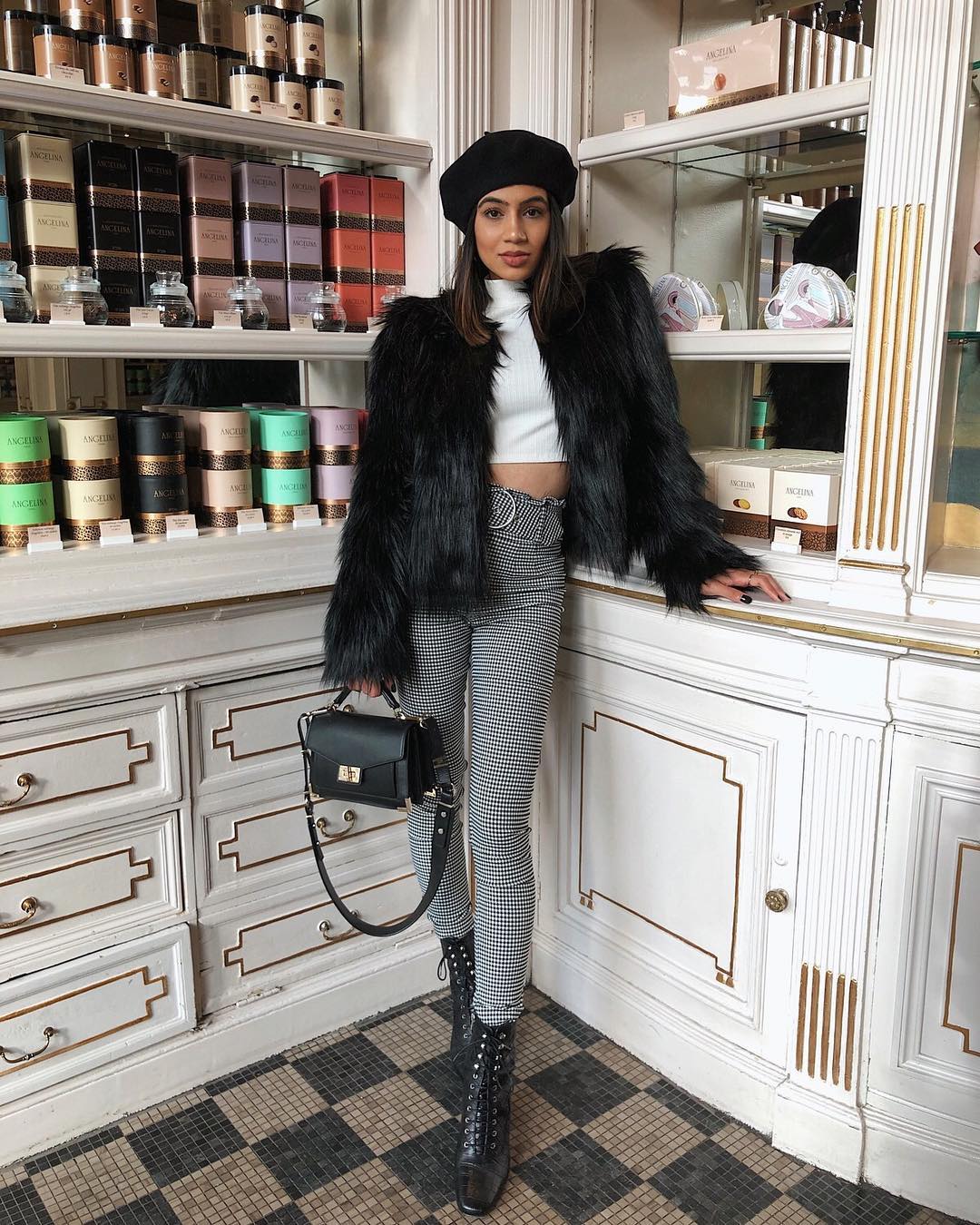 23. Pair Mainstream Clothing Items with One Statement Piece
Bring out the tigress in you with an audacious animal print. You can use one piece of this brilliant print like these statement pants, a graphic white tee, and a leather jacket. You can go for an outfit that embraces this theme.
You can never have too much of animal patterns, and they will surely make you stand out in the crowd.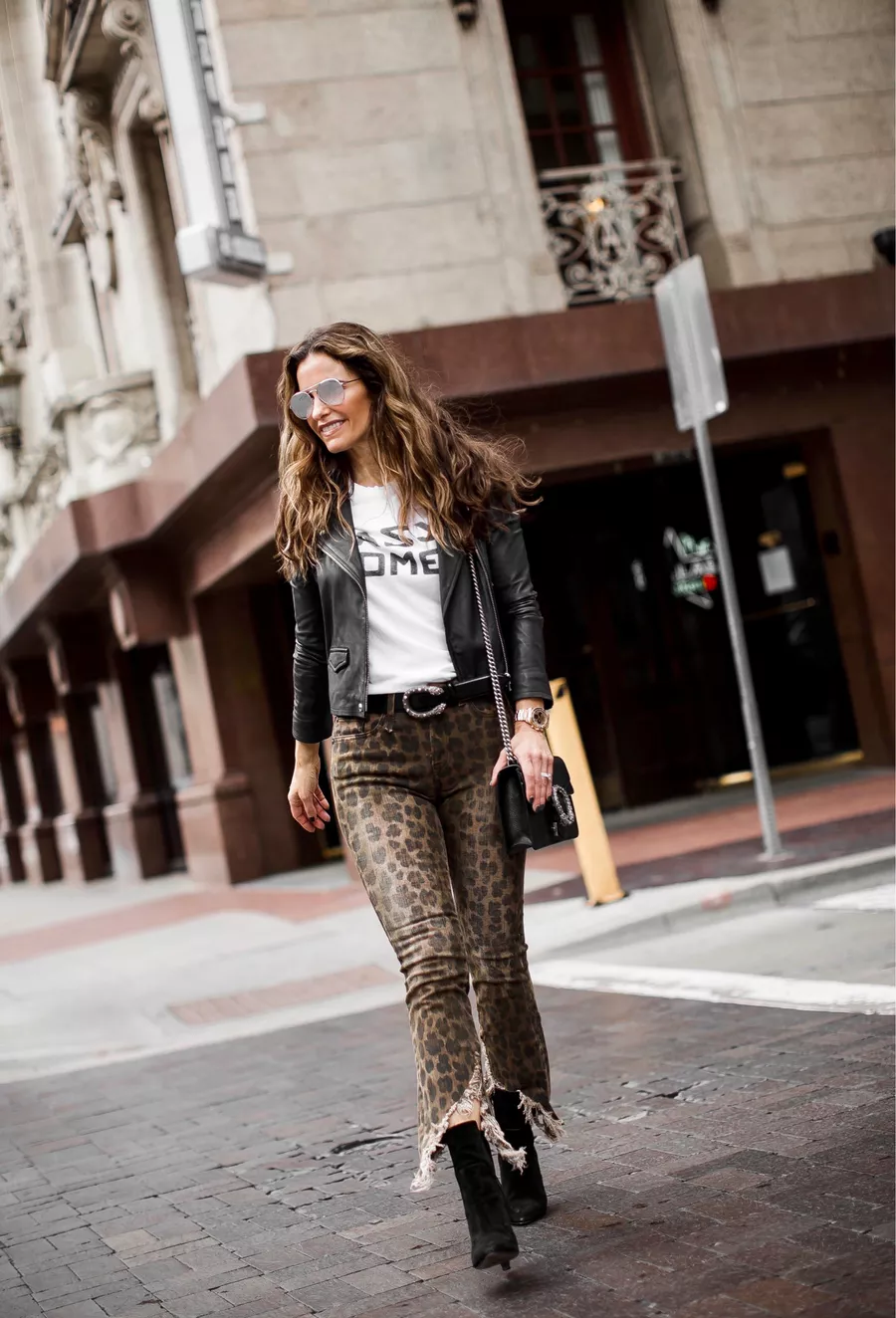 22. Opt for Camouflage Pants in a Trendy Pastel Shade
Dresses
21. Style a Dress or Printed Pants with Faux Fur Jacket
If you think the cozy and trendy way, grab a faux fur coat over a satin dress, and you are ready to go. You can either wear bold, fuzzy faux fur or be a little more practical and less poofy. Fur coats complement bold dresses and patterned pants equally, and you can create a million different looks with this piece.
We highly recommend you check out our post on Outfits with Faux Fur Coats.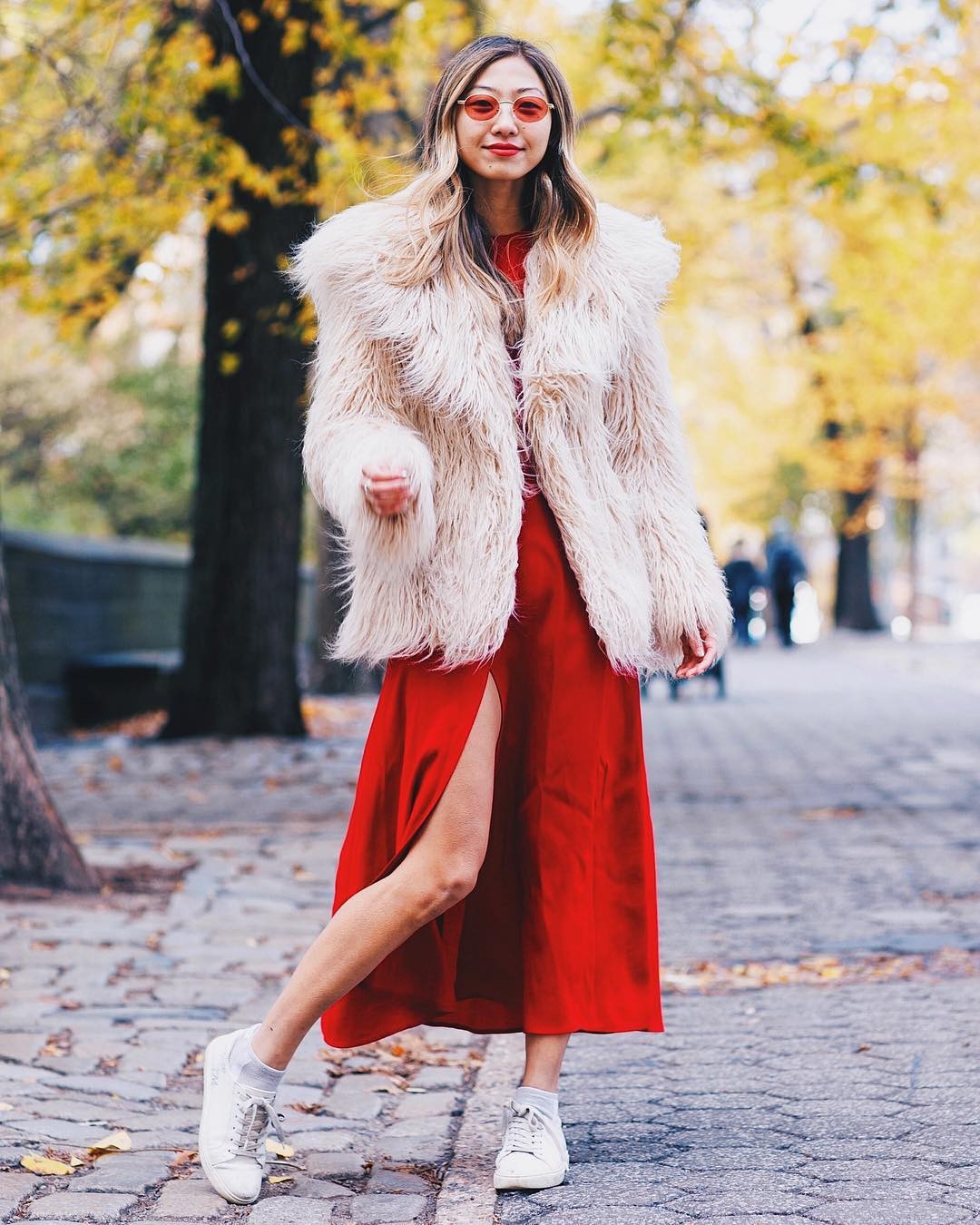 Get your hands on similar items:
20. Silk Dresses With a Unique Silhouette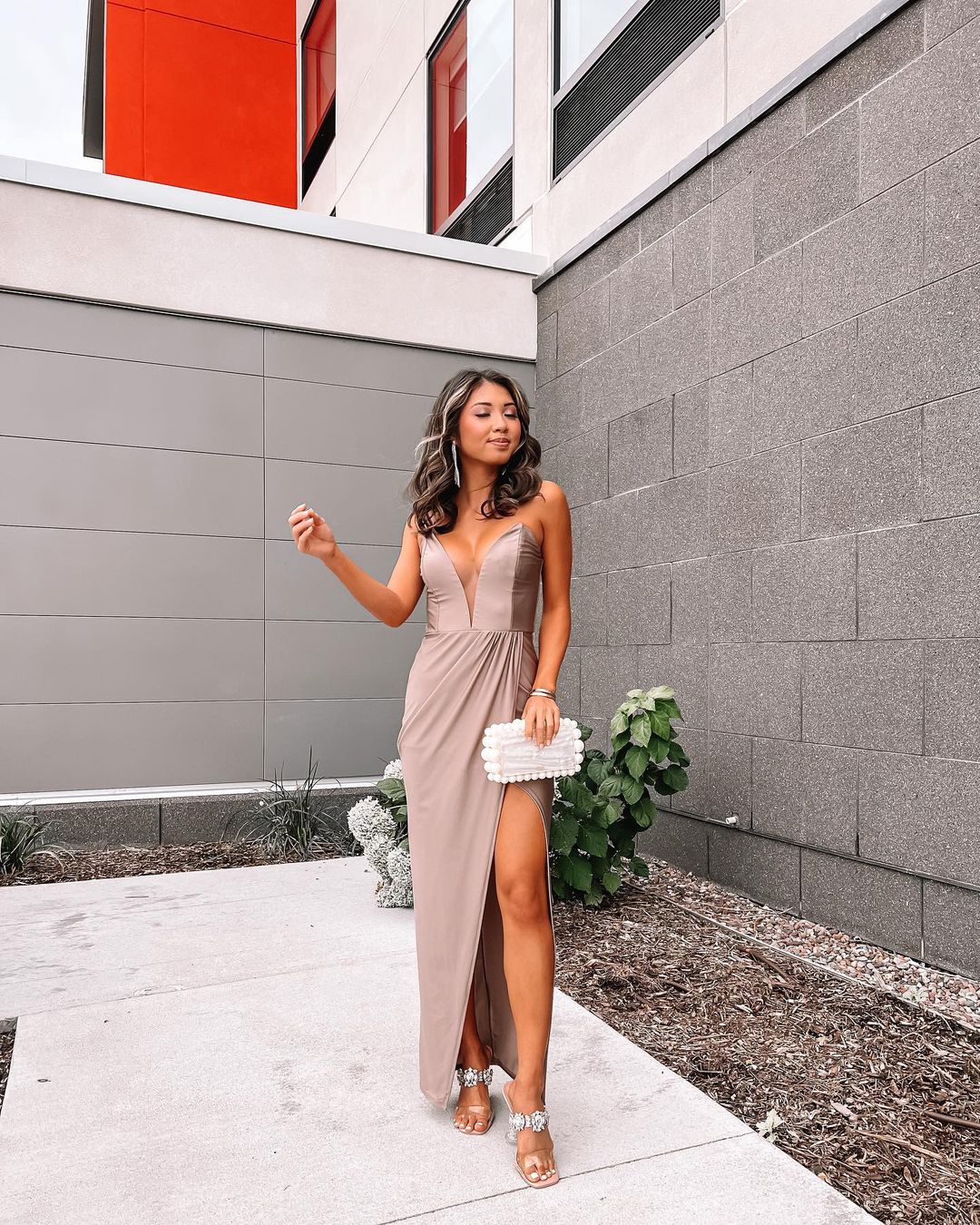 Grab the dress below:
19. Opt for Blazers & Become Winter Appropriate
Winter fashion shows appearance means you can easily layer up with comfort and style. Choose your layers selectively, and do not go overboard with them. You might have been hiding a tulle skirt in your closet and thinking of that perfect Carrie Bradshaw moment to sport it. Here is your chance!
A layered tulle dress looks adorable with a structured blazer along with a chunky belt on the waist. You should go over the top with eccentric accessories to carry this look with panache. Carry an elegant purse with this attire and black boots, and you can stroll your way into any fashion show.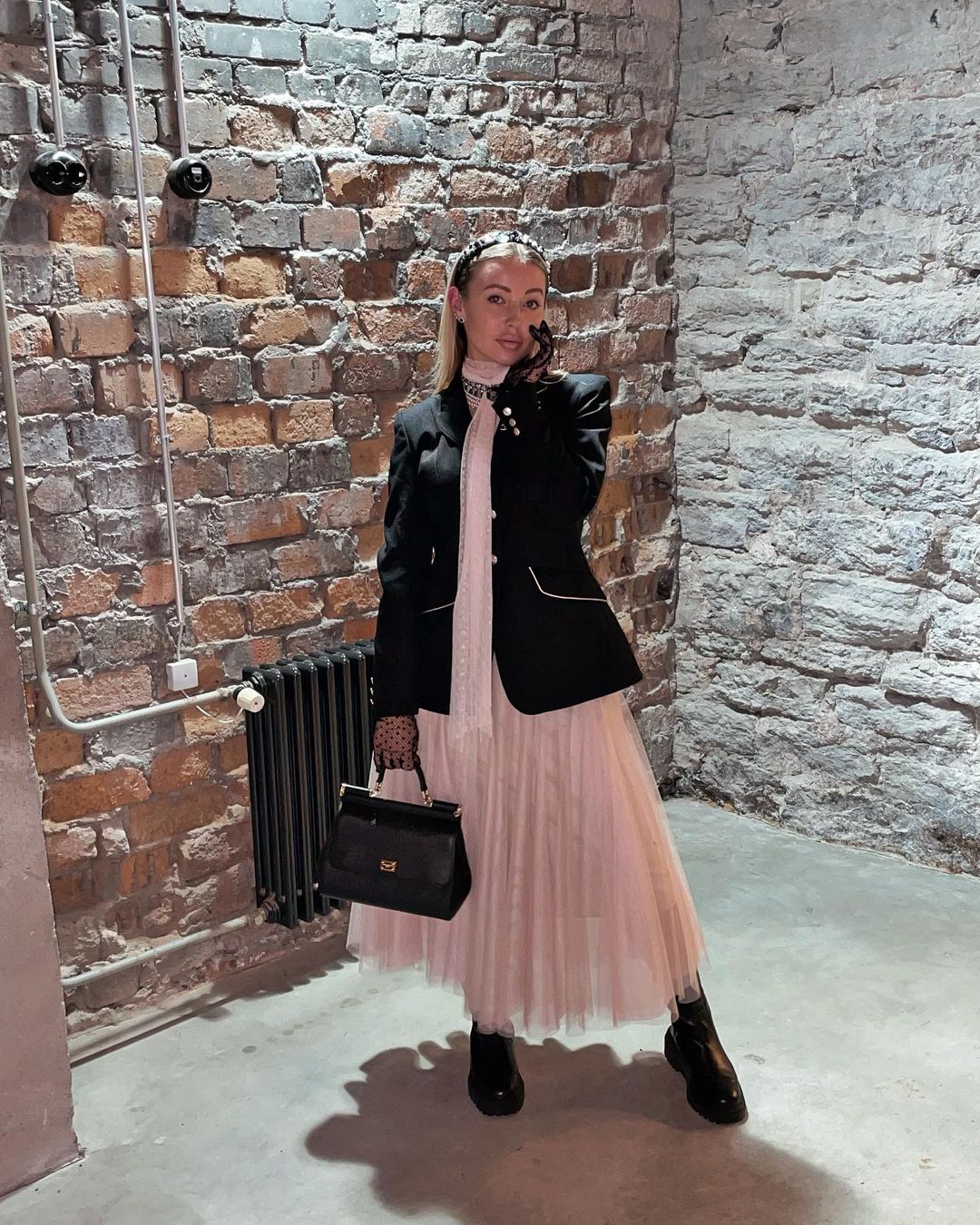 18. How to Layer a Dress?
When attending a fashion show, you want to do something extra with your dress. Here is how layering and adding clothing articles can work their magic. Wear something trendy, like draping a vibrant cardigan or blazer over your shoulders, or wear a large statement bow on the waist to highlight your gorgeous silhouette.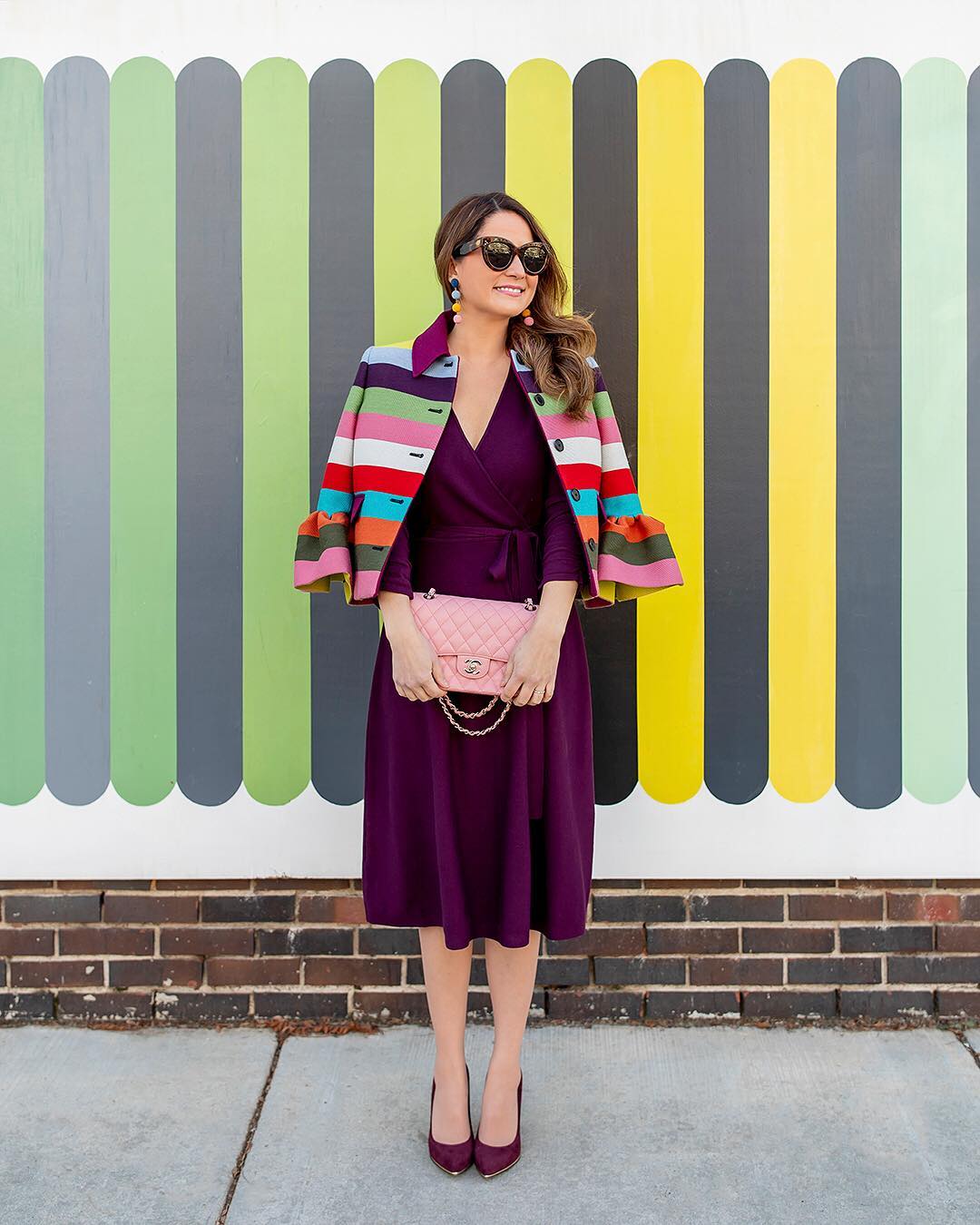 17. Exude Parisian Chic Vibes in Your Attire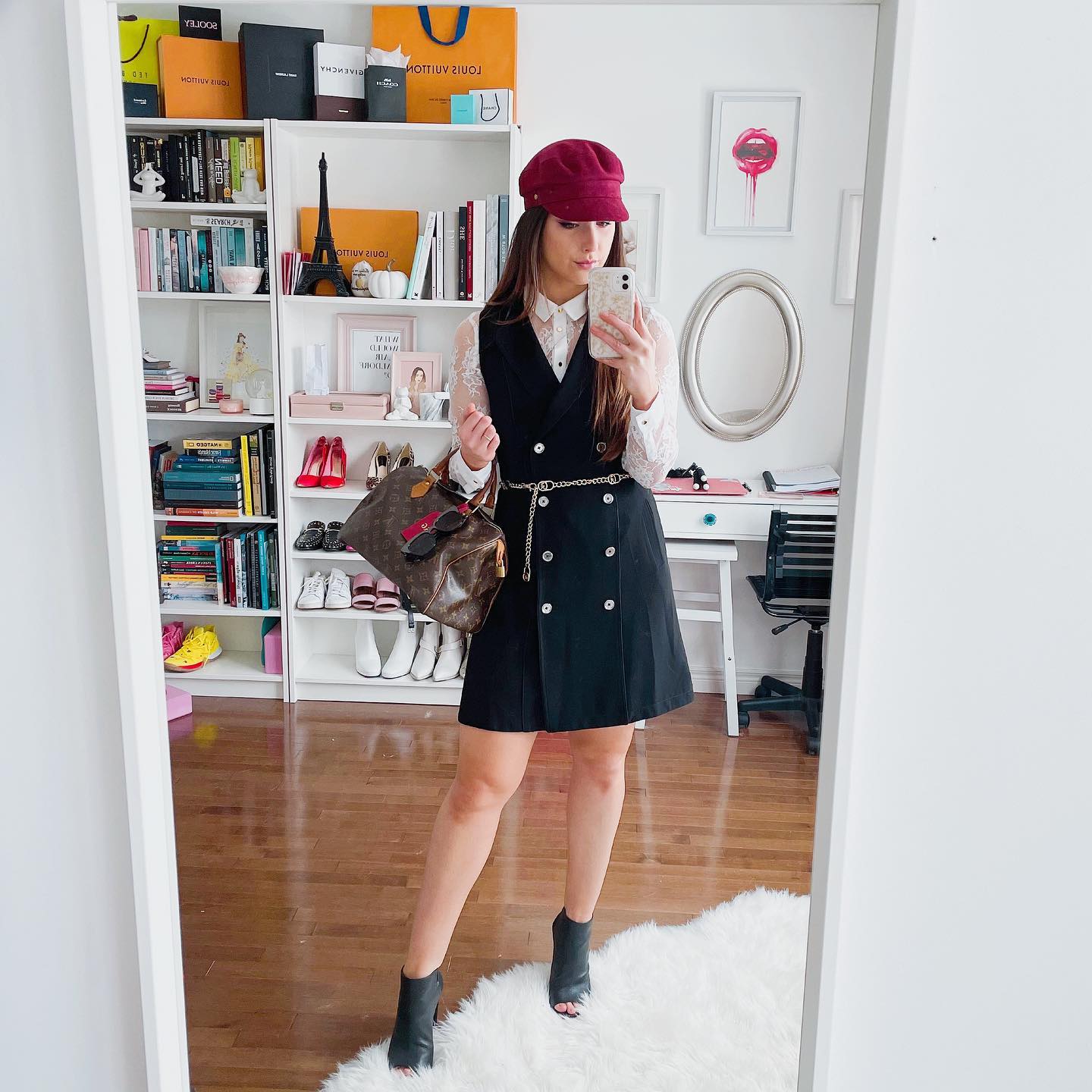 16. Love Affair with Summer Dress
Shedding layers upon layers of garments is a relief for all of us with the change in seasons. Vibrant hues and bold floral prints are what spring is all about, and let that show in your choice of an ensemble.
Be casually brilliant with a floral dress or skirt, and pair it up with a shirt or cardigan that brings out the colors of the skirt/dress. Go for softer fabrics that are flowy and breathable. Linen is the perfect fabric for summer dresses. Opt for a nice fanny pack/ purse, hat, and sunglasses.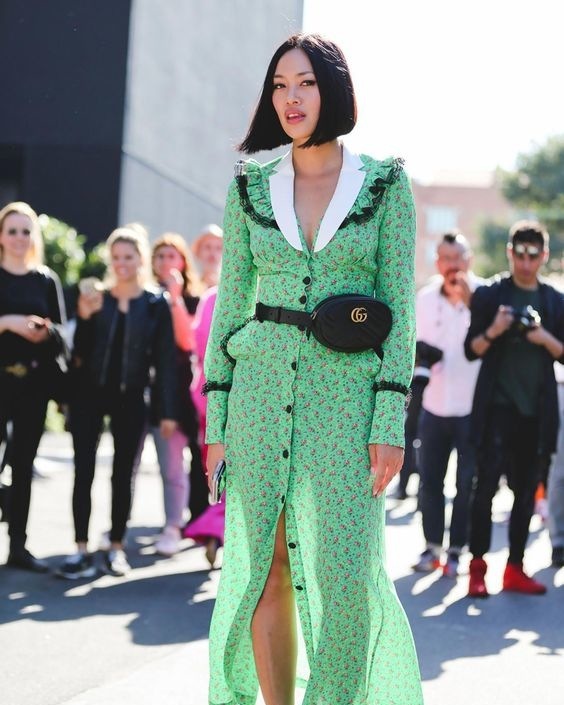 15. Mix Vibrant Colors & Classic Patterns
Wearing different vibrant patterns can sometimes really work in your favor. This beautiful plaid dress is an example, and you can cleverly use separate prints to make the perfect outfit.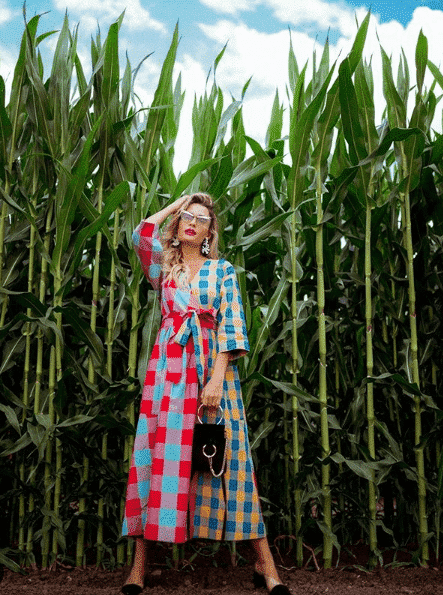 14. Opt for Retro Vibes in a Polka Dot Dress
Pull back to when everyone loved bold macro polka dot print and you can wear those comfortable heels and feel ladylike.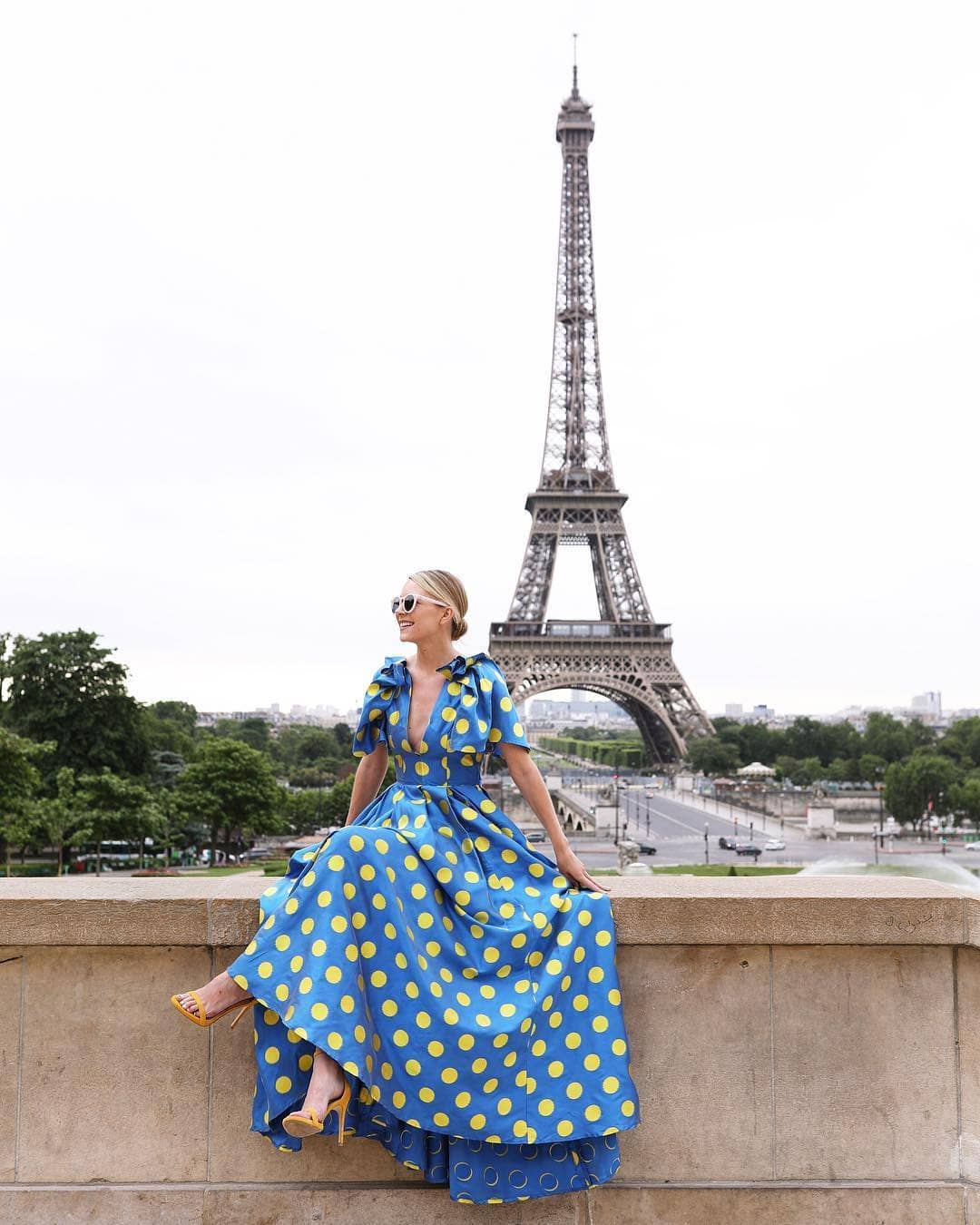 13. Make a Dramatic Appearance in a High-Low Dress
Nothing will give you as much pleasure as an asymmetrical high-low dress if you like to make dramatic entrances. It gives you that Cinderella-like feelings for a great evening ahead. Wear it with gladiator heels in a bold matching color; you are already the star!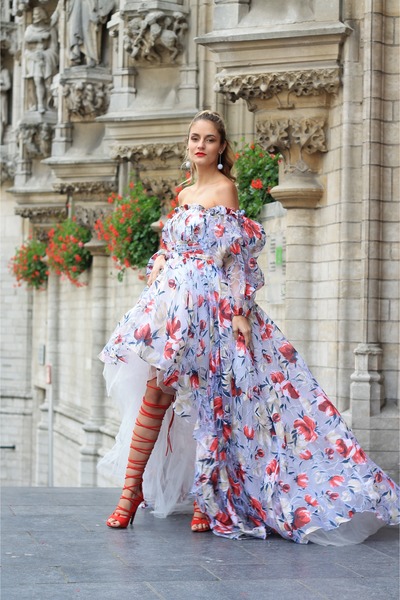 Shorts & Skirts
12. Go for a Metallic Clothing Article in Your Fit
Various combinations will go well with this skirt. You can choose a plain turtleneck shirt with thigh-high boots for winter or an off-shoulder top and gladiator for summer fashion shows.
Have a look at these Ideas on How To Wear Metallic Outfits.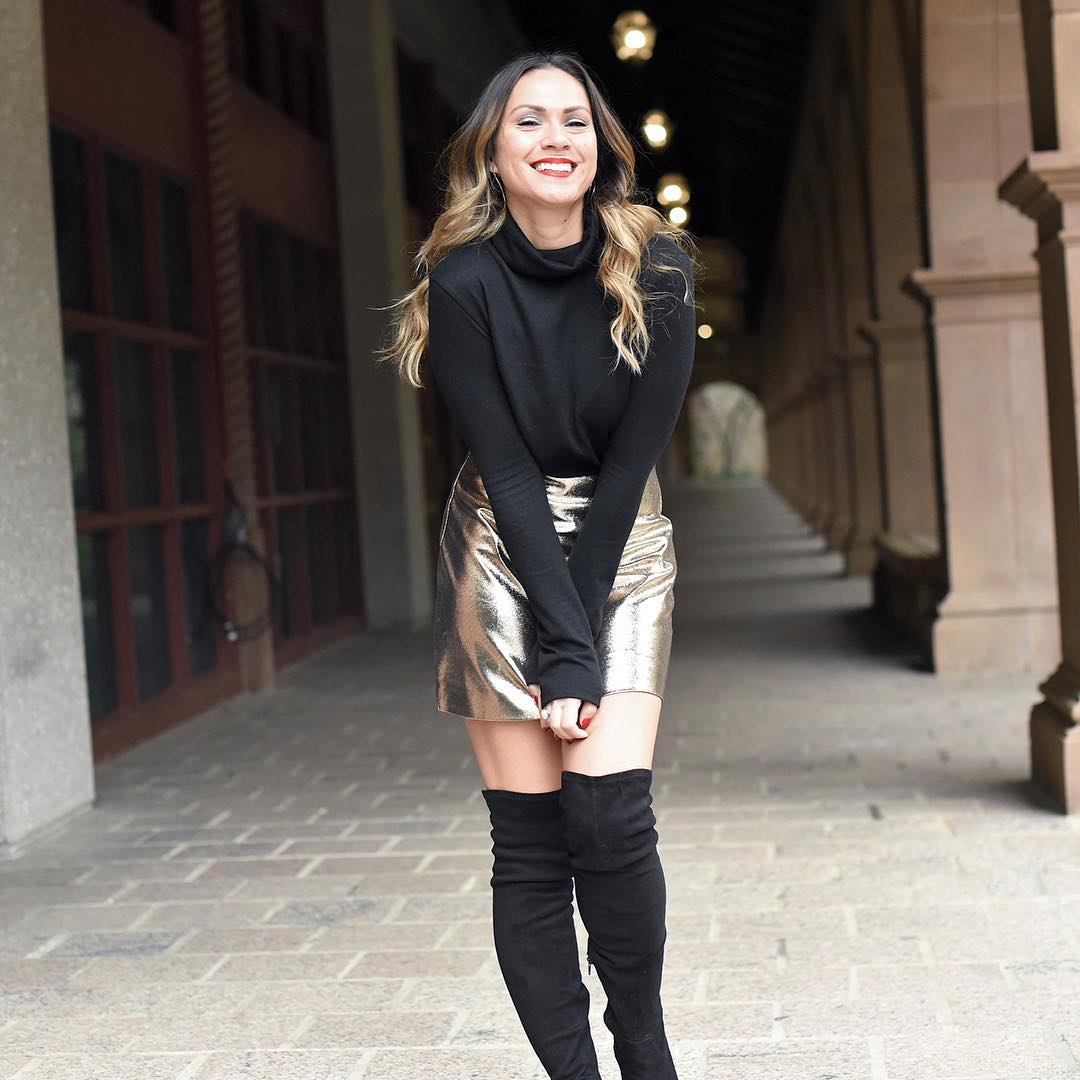 You can get this metallic gold skirt here.
11. Fabulous Spring Time Ensemble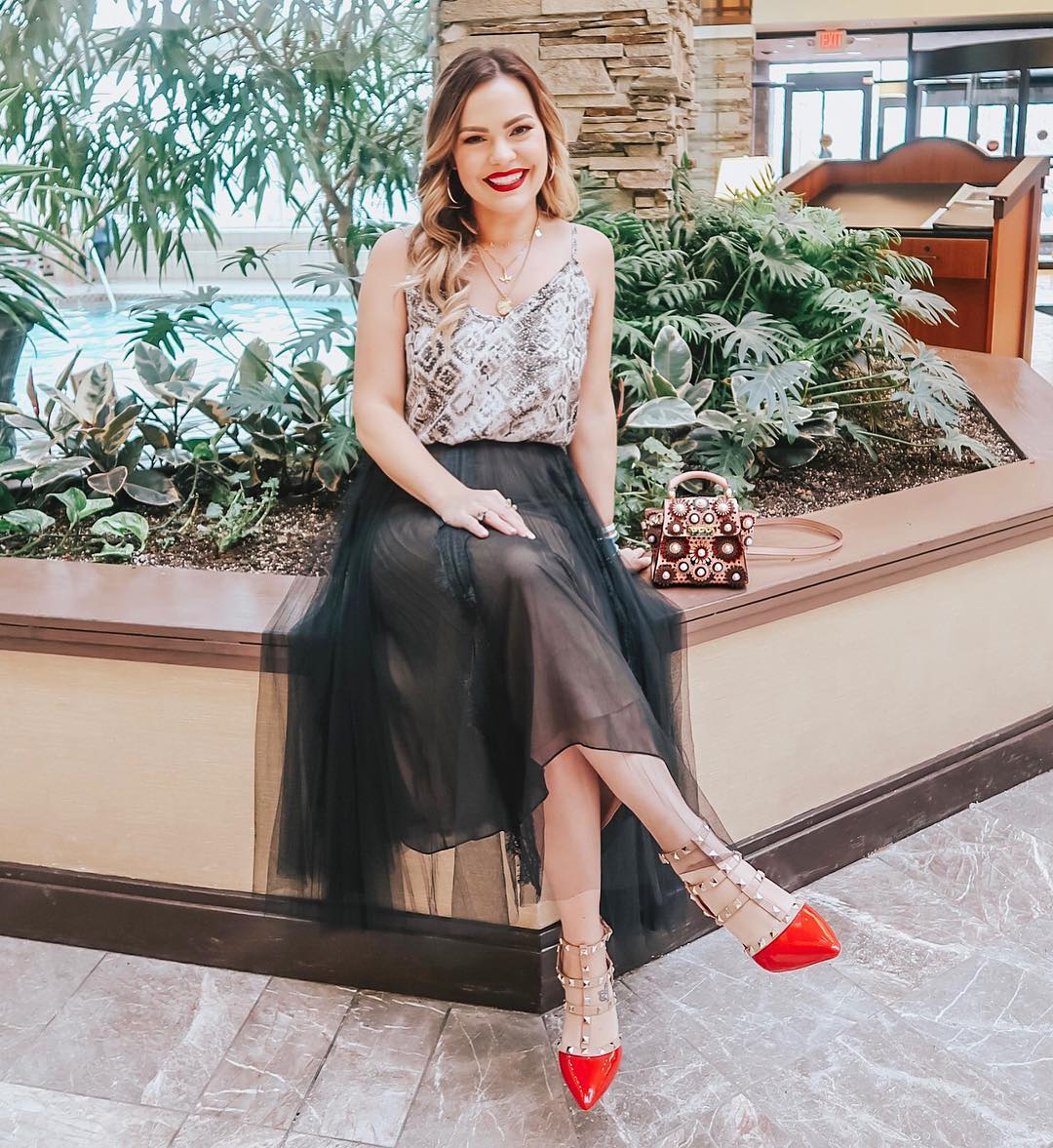 10. Classic Combination of Red & Black
Every woman needs a strong blazer in her corner that goes well with most dresses and is easy to style. This fashionable red check blazer is ideal for a fashion show in London, and you can add a beautiful red beret cap and stockings for a graceful look.
Check out this fantastic collection of ideas on What to Wear with a Printed Blazer.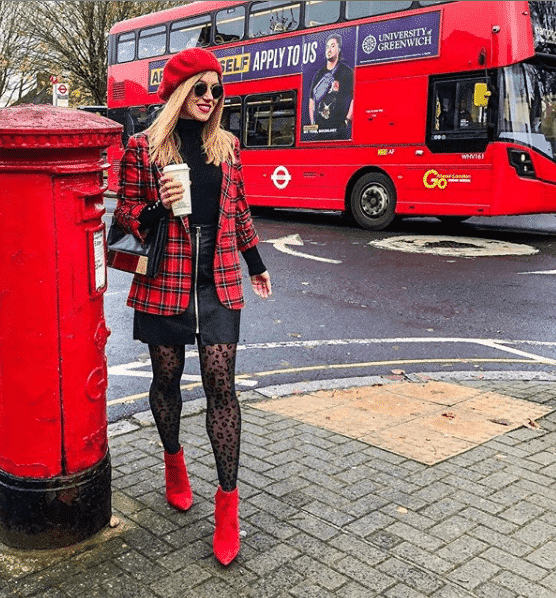 9. Executing Holographic Attire Aptly
You must get your hands on holographic pieces of clothing! You can undoubtedly sparkle and stand out in this super cool attire. Wear a holographic shirt or blazer with long sleeves and a checkboard skirt for an alluring look. You can also wear this top with cropped black denim shorts for an edgy look.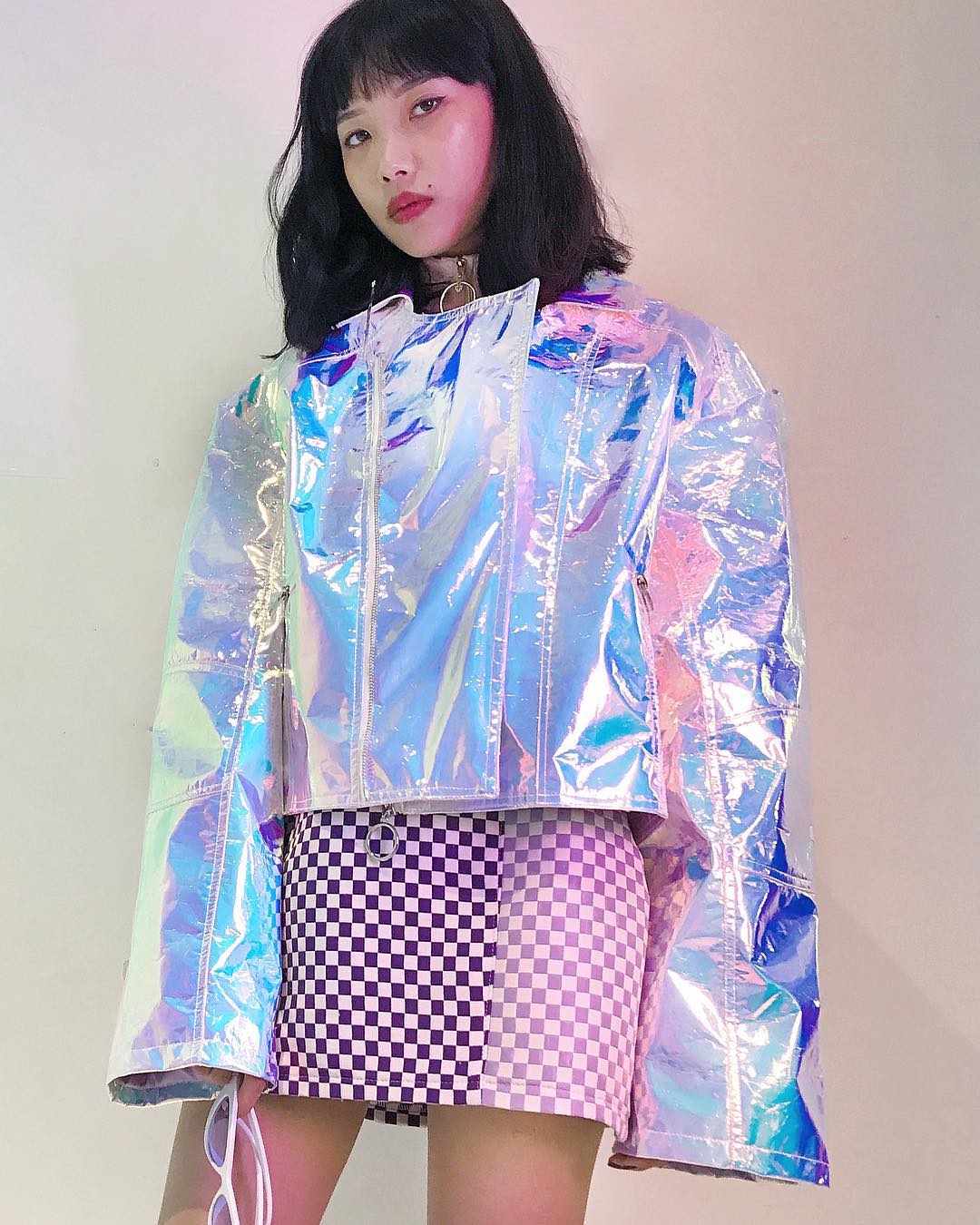 8. You Can't Go Wrong With an All-Black Fit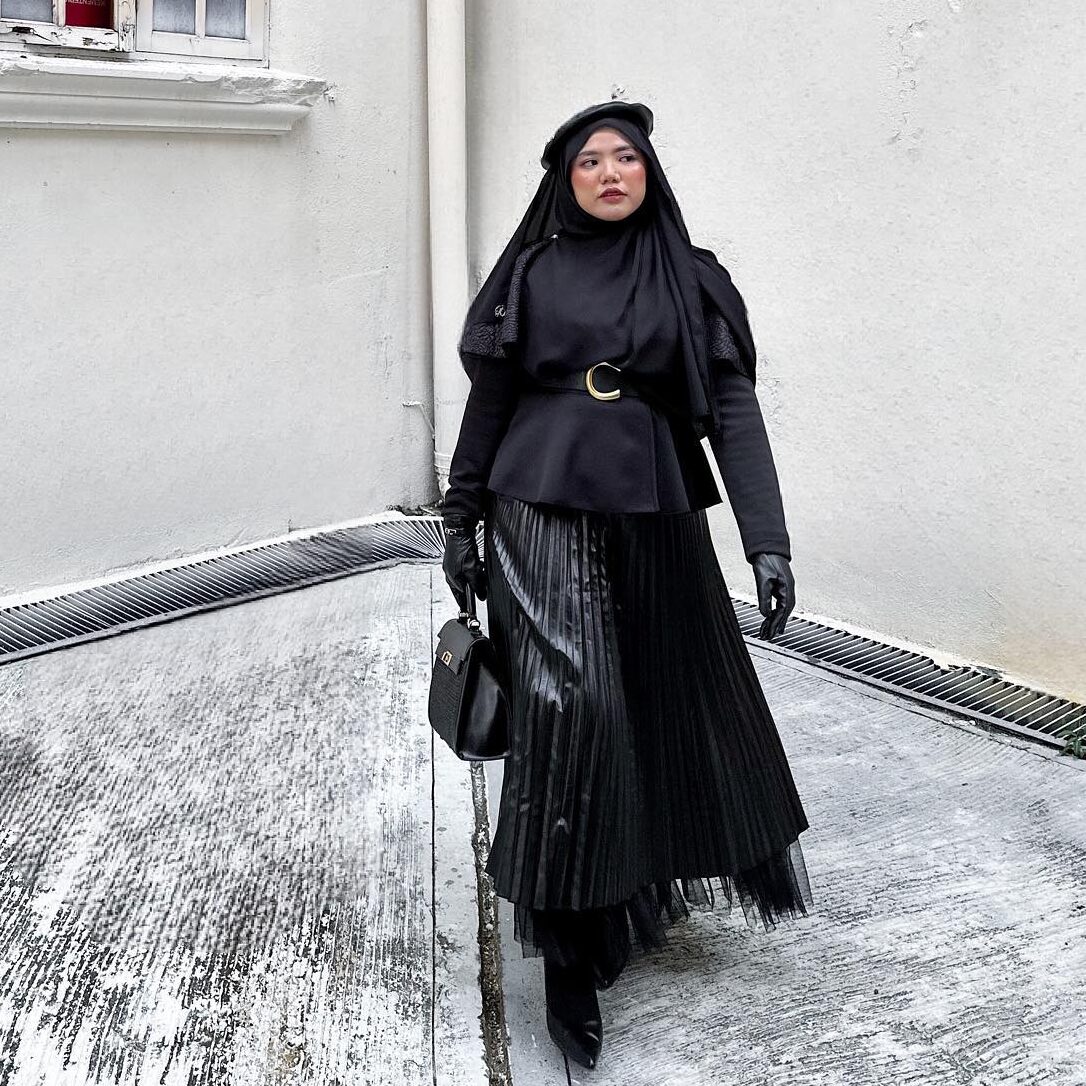 7. Pair Neon Shades with Pastel Tones
If you feel reluctant to show off some skin, there are ways to style looks in the most refined and chic manner. For summer, you can leave behind the trench coat, and for fall, style it similarly. Add a belt to the waist and wear comfortable boots with this attire for a classy appearance.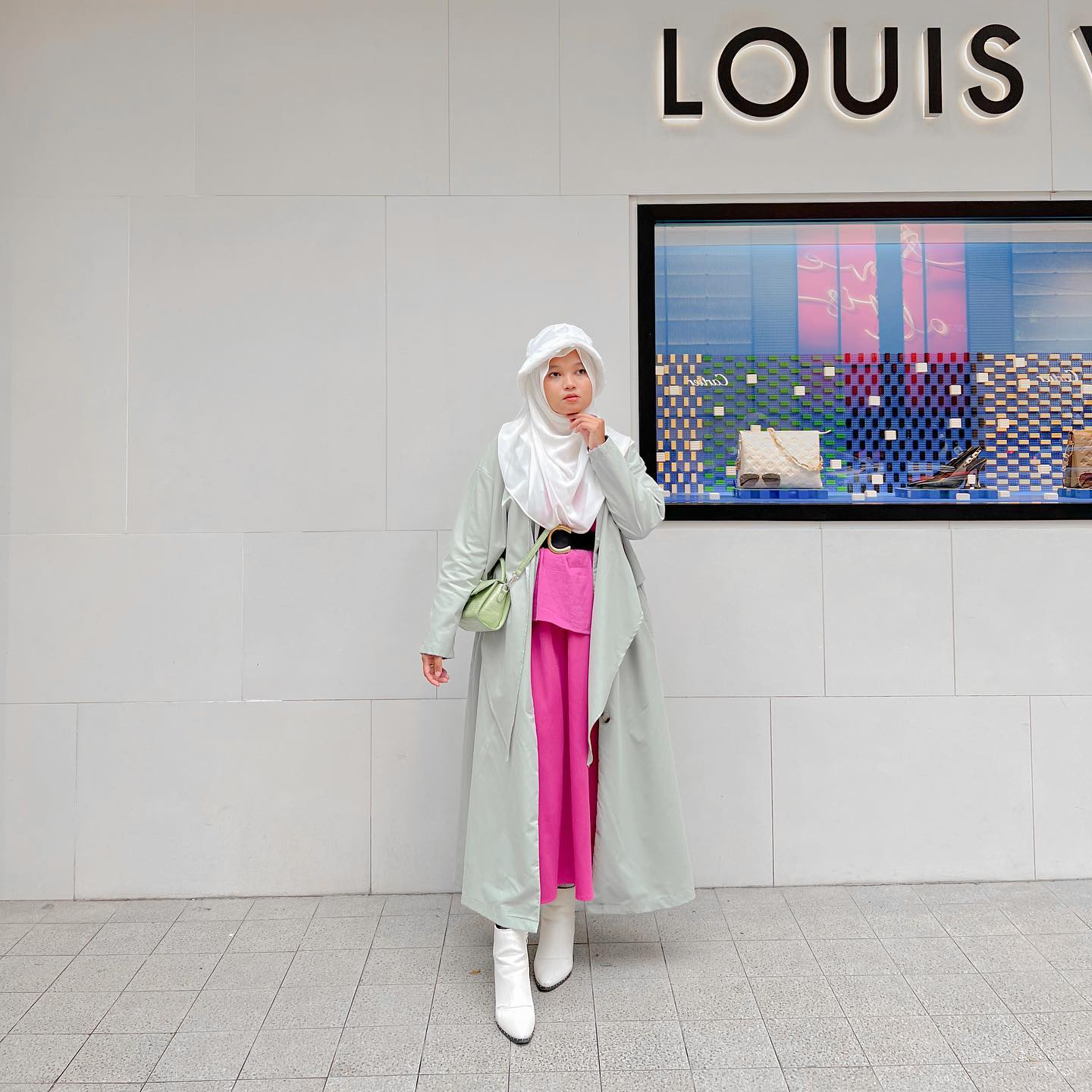 Celebrity Looks
6. Go for a Sparkly All Black Outfit Like Zendaya
She looks stunning in this Valentino piece!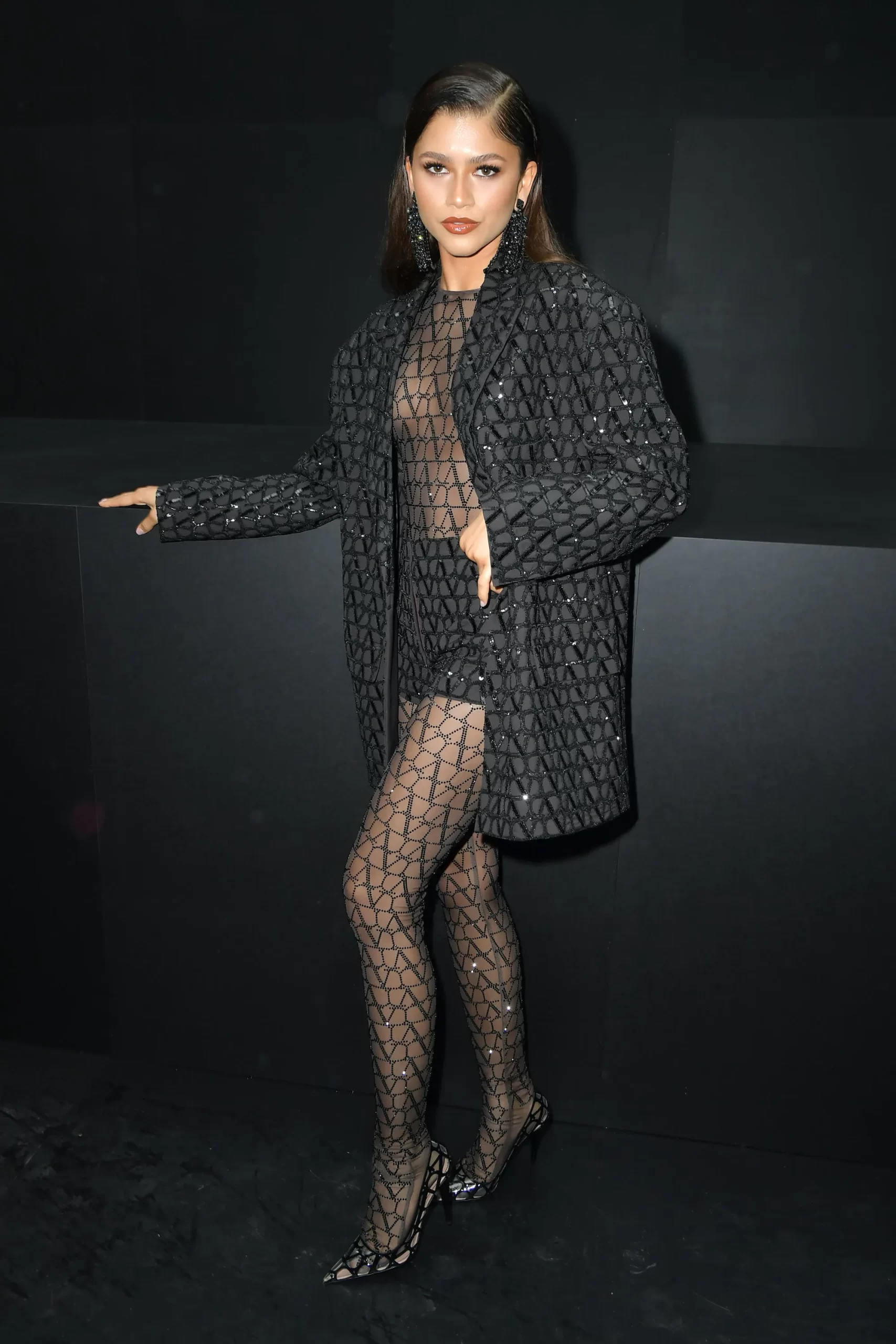 5. Strut Around in a Cheetah Rivera Dress
Heart Evangelista styled this gorgeous dress in a preppy style. The platform heels in white are exactly what this ensemble needed!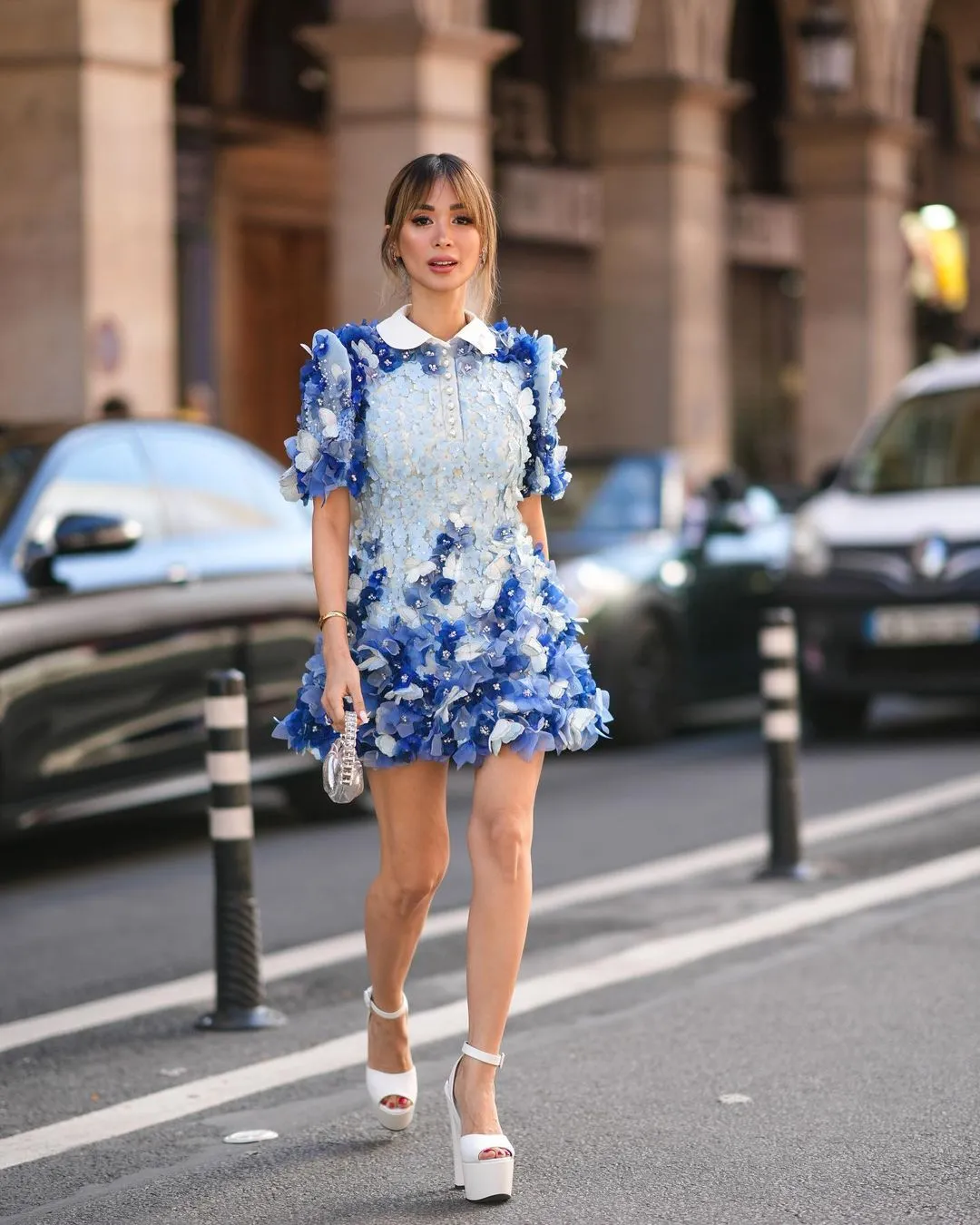 Adwoa Aboah looked phenomenal in this head-to-toe Miu Miu fit!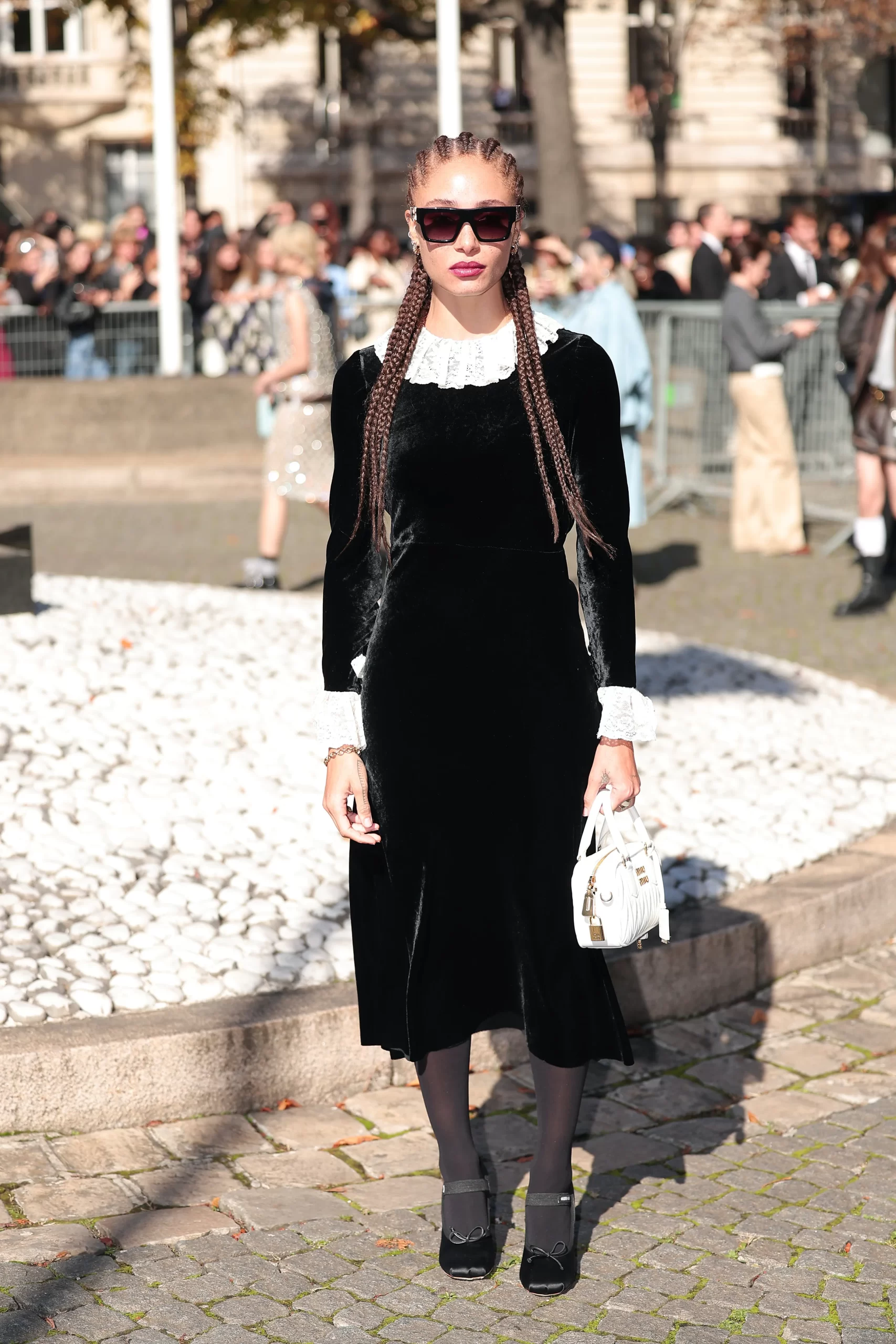 3. Jessica Azar Stuns in a Long Fringed Blazer & Shorts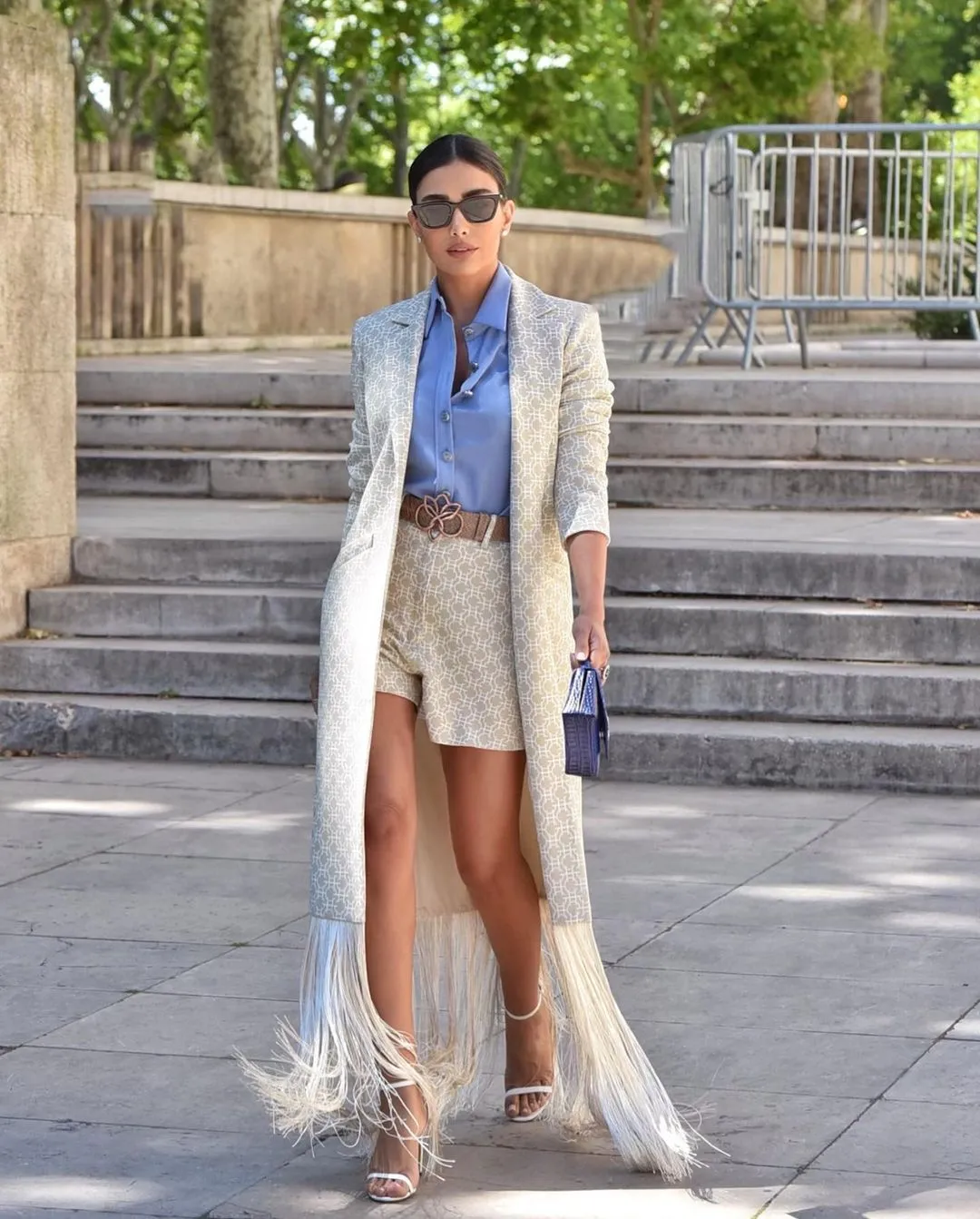 2. Alexandra Daddario in Dior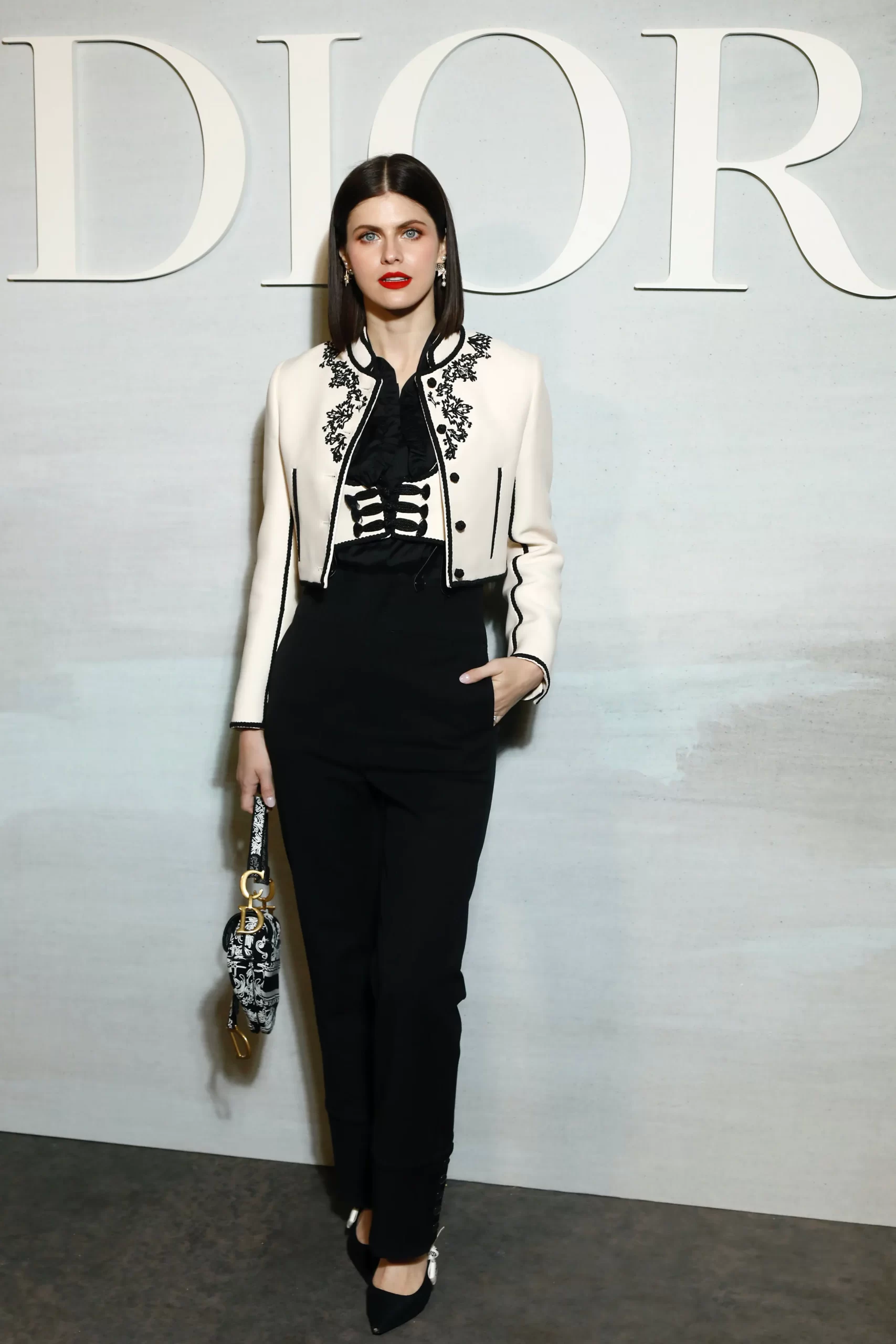 1. Go All Out in an All-Over Leopard Print!
We all know this iconic Anne Hathaway look from the viral clip from the Valentino Haute Couture show's afterparty. If you are not singing Lady Marmalade right now, what are you doing?!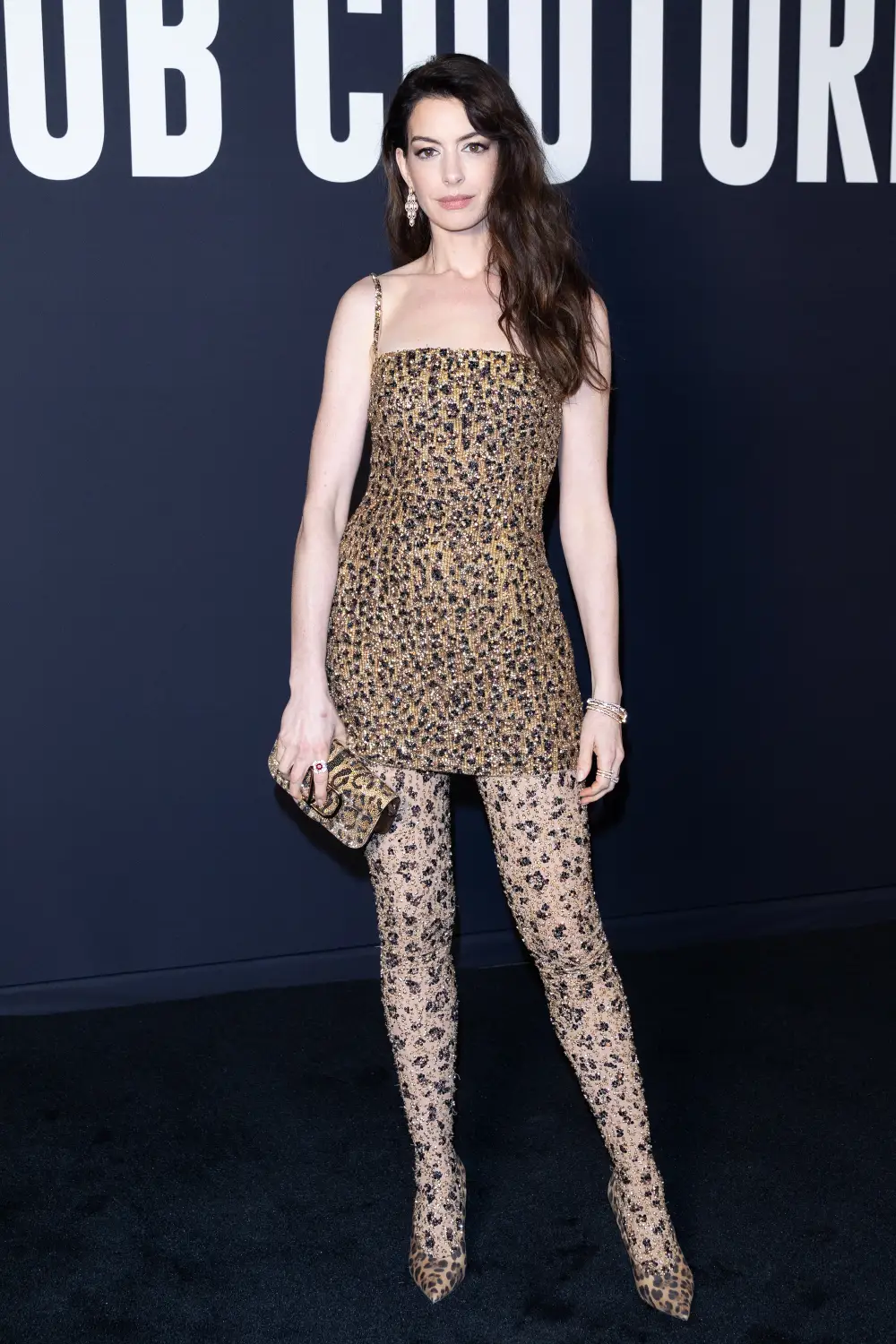 FAQs
How do I accessorize my attire for a fashion show?
Accessories need to be your priority while going to a fashion show because they can reflect your taste and show off how trendy you are. Every season, new accessories are introduced, and for now, we can give you advice on what can work best.
Classy and feminine hats will always be your best bet, the floppier, the better. Sunglasses are optional, as people try to add more funk, but you can skip them. Choose the style of purse that is easy to carry and modern. Birdcage purses are popular, and they are so versatile.
Can you wear jeans to a fashion show?
You can wear jeans unless the show calls for a specific dress code. The simplest way to make your jeans fancier is to incorporate the latest trends into your fit. And adding clothing items with a luxurious appearance, including silk, satin, linen, and cashmere.
Opt for complementing blouses or drape an elegant shawl over the shoulders. Instead of wearing sneakers, go for a stunning pair of heels and pull your hair back in a sleek ponytail. Accessorize your outfit aptly, and you have a super fancy look with jeans!
Do you wear the designer to a fashion show?
There is no compulsion to wear the designer to their fashion show. You are free to wear whatever you want as long as it is done appropriately.
Please make sure to have background knowledge of the designer and ensure they have no disputes with others in the industry. It might be best to avoid wearing the rival designer out of respect for the show.