Best Silk Outfit Ideas- Whether it's Fall or Spring, silk is what gives you that queenly look which everyone envies more than anything. The silk fabric has been a choice of women for quite a long time now and the ultimate reason behind this is that this comfy and light fabric can be worn in any season.
The luxe feels that comes from wearing silk is unique in its own sense. It can take your style statement from 'ordinarily basic' to 'luxuriously expensive'. The red carpet of any award ceremony will always present nearly 4-5 renown ladies slaying in silk gowns. From Calvin Klein to Givenchy, every clothing line presents its silky garments which ultimately lead all the fashionistas around the world to covet this sensational garment.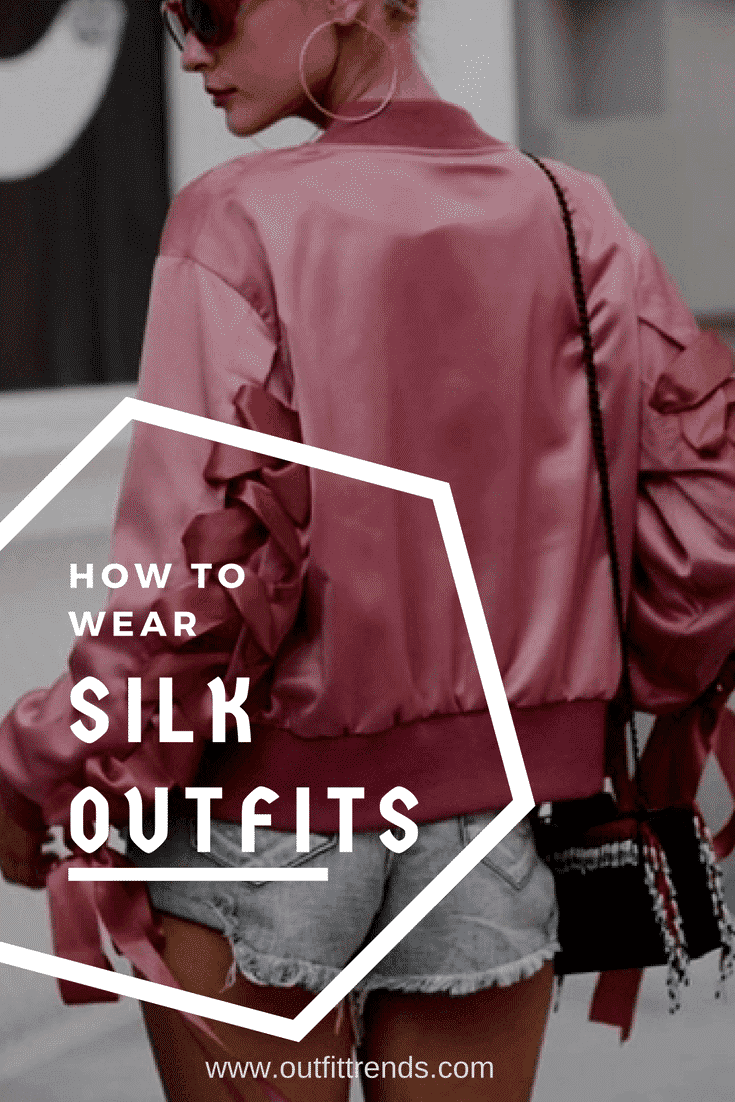 How to Wear Silk Outfits Smartly?
Silk is such a charming fabric and no one can deny the fact that it is the only type of fabric that accentuates your curves the best. The softness and richness of the fabric will take you to the world of comfort and glamour. Moreover, there are always a few tips and tricks which will help you style your silk or wear it in the best way possible. The list goes like this:
While shopping for a silk dress you have to pick the one that fits you perfectly and complements your curves the best.
In case your silk dress gets loose after you shed a few pounds, wear a chic blazer or dark-colored sweater on top of it to cover up its bagginess.
Silk slip dresses look best on skinny and lean women, however, no one can flaunt a silk blouse better than a curvy lady.
Always opt for steaming to get rid of any creases in your silk wear.
Opt for cotton or linen slips or undergarments to avoid the silk from clinging too much.
Beginners should wear silk outfits with heels. Any other shoewear will require complex styling and layering.
Dark-colored silk blouses are too much for a professional environment. Go for subtle tones when dressing for the office.
Wearing a silk scarf with a silk dress will be a fashion disaster. Try picking something matte.
Glossy lips will add taste to your midi slip dresses.
Bright colored heels with dull silky articles will bring life to your attire.
These are just a few tips that can put you at ease while styling your silky wear. However, if you want a detailed silk guide, go through the looks below. You can find 23 best ways of styling your luxurious outfits.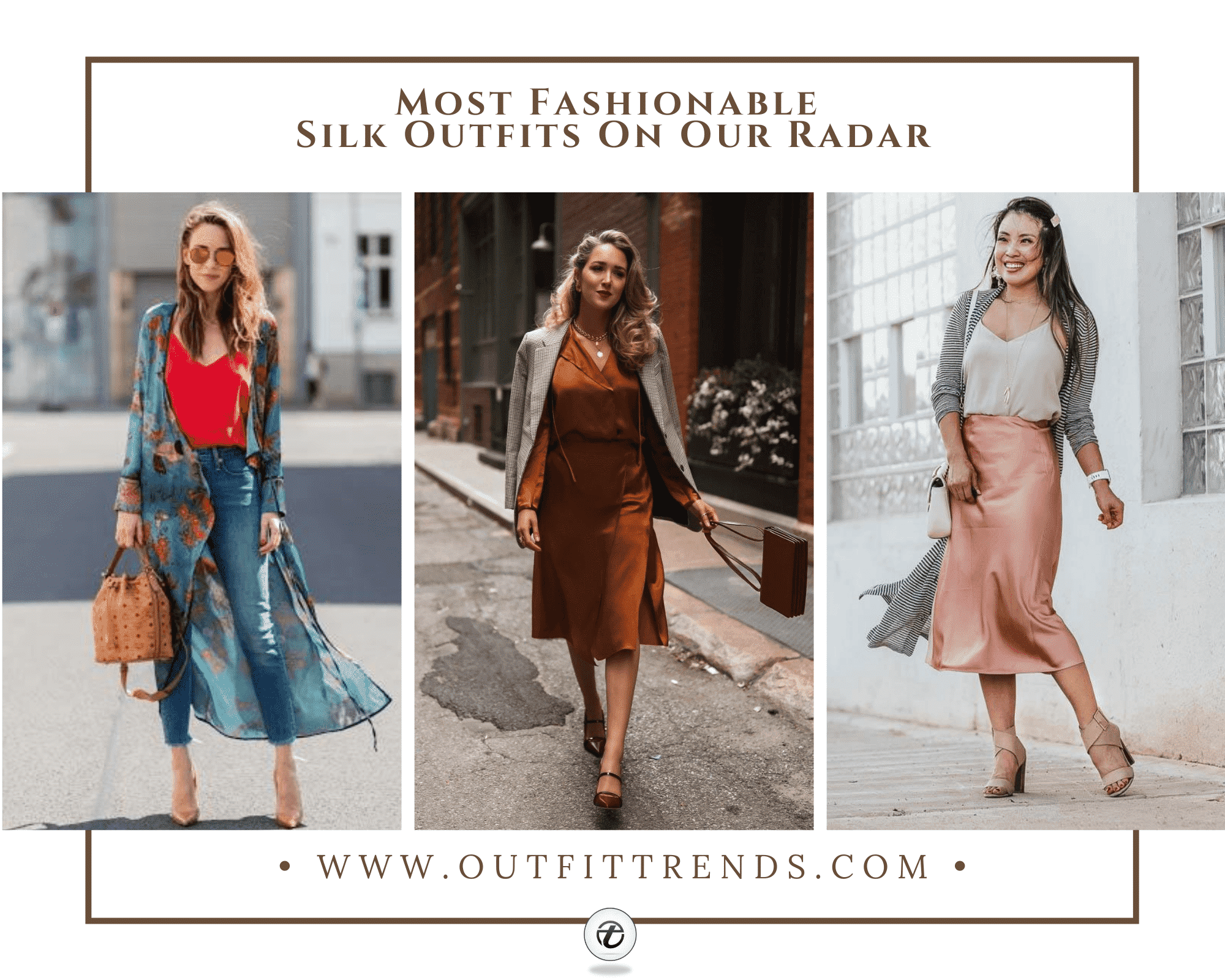 ↓ 23 – What to Wear with Silk Pants?
The extravagant silk satin pants in dark shades like black, maroon, and navy blue can make you feel super comfy since they are often available in loose and baggy cuts and can be easily worn with printed luxurious chiffon tops, as well as oversized sweaters since Fall is just around the corner.
You should try your sky-high heels in any dark shade with these pants to give the illusion of longer legs. Dolce and Gabbana are known to have some of the best silk pants made of Italian silk of exceptional quality. Do check out these awesome Outfits To Wear With Red Pants.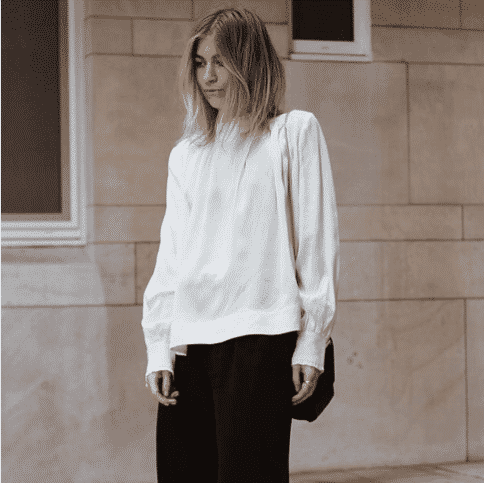 You can also try beige or white silk pants with a soft pink deep-neck silk blouse and nude heels. The look is perfect for a fresh spring Monday at work. You can add a white oversized blazer to give it a further professional touch.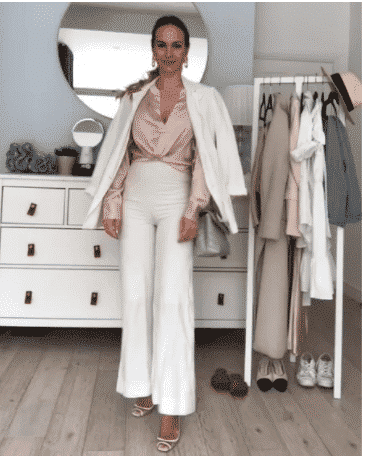 ↓22- For Evening Parties
Just like Kim K, you can slay in a silk gown at any party or ceremony, let it be your sibling's wedding or a formal event. Adding a slit cut to a foot length silk gown will make you look phenomenal. If you have a boney structure and you want your collar bones and shoulders to be on-show, then do not hesitate to go for a shoulderless gown. Hair tied in a sleek top knot will highlight the beauty of your outfit.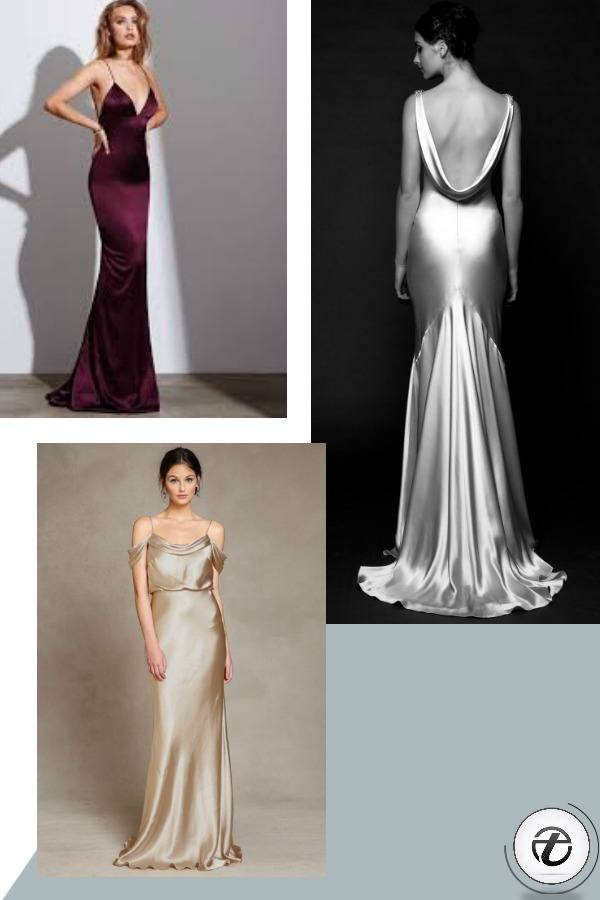 If you are not into gowns or long cocktail dresses, give a chance to this classy one-shoulder midi silk wonder in black. Set up your hair in a messy bun or soft waves. A natural look will look super sexy with it. You can accessorize it with diamond studs and a chic silver bracelet.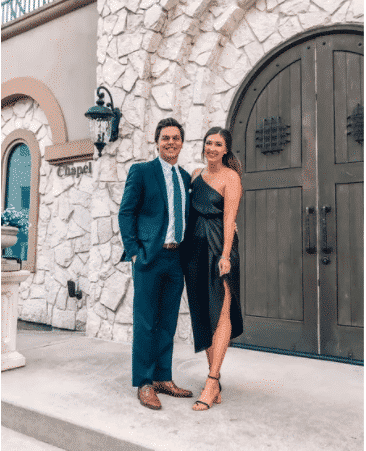 ↓ 21 – Perfect for Clubbing
Short sexy silk dresses can be worn with stiletto sandals to club nights with friends. A deep v-neck short slip dress can be worn with chandelier earrings and a thin classy bracelet, making the ensemble perfect for nightlife. Here are 30 Best Casual Outfits for Clubbing.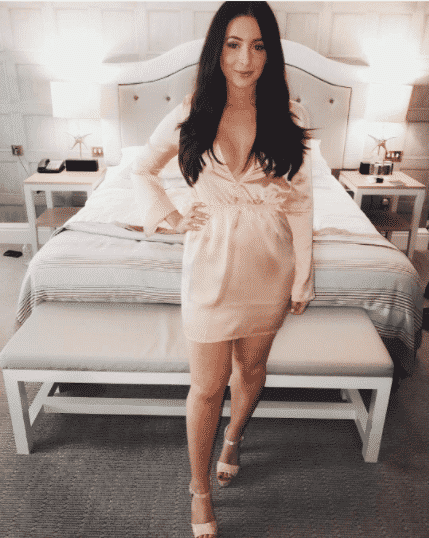 Black is the most charming attire when it comes to clubbing as it compliments the darkness of the night. Silk and black together bring out the best outcome. Wear your seductive black midi dresses with matching black killer heels and blow-dried hair to create a magical clubbing look.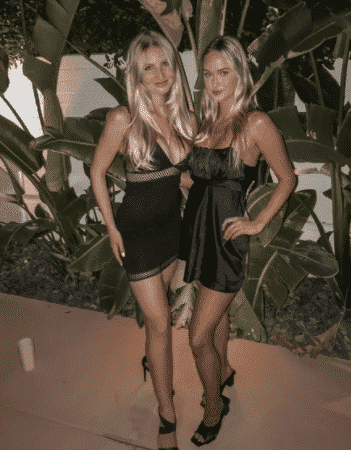 ↓ 20 – How to Pull Off an All-White Silk Dress?
A bold red lipstick with a flowy foot length white silk dress can make you look super sexy and different. You can go for frilly sleeves and a bright sling bag which will add temptation to your simple yet stylish silk attire. You can wear it to a beach or while traveling or simply while strolling around with friends.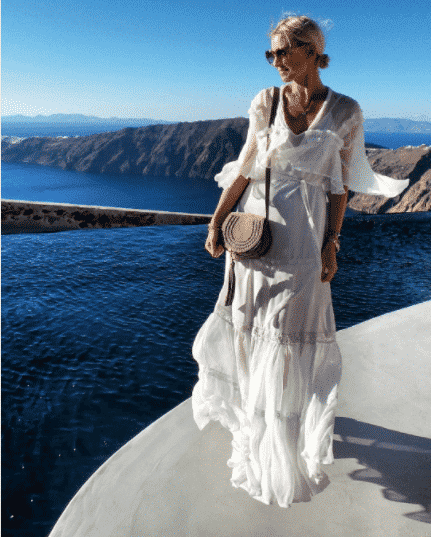 ↓ 19 – Silk Skirts for Formal Wear
Silk is perfect for you or your friend's wedding as it gives the bride more of a royal and luxurious look. Also, silk looks quite charming in bright and dark shades like red and hot pink; particularly if the wedding is going to take place at night. A little embellishment will enhance the beauty of silk and you can go for diamond cut jewelry to enhance your style statement. Here's What to Wear for Wedding in a Garden.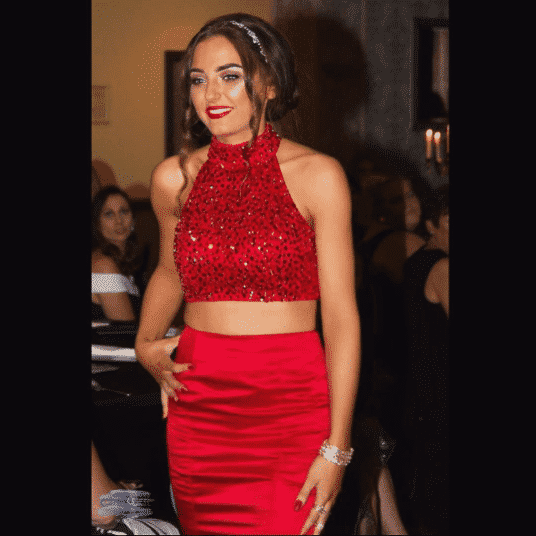 For those who are not a fan of such bright colors, there is always an alternative for you. Go for a simple white silk camisole blouse with a deep v-neck and pair it with a nude yet elegantly floral pleated midi skirt. Complete it with your diamante studs and nude block heel sandals.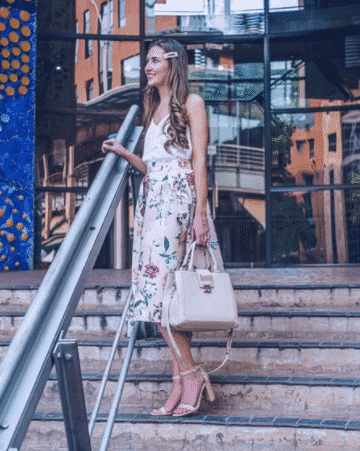 Of course, it's not just to be reserved for weddings. Your gorgeous silk skirt can brighten up any formal event be it an anniversary party, an engagement, birthday, or any other special day.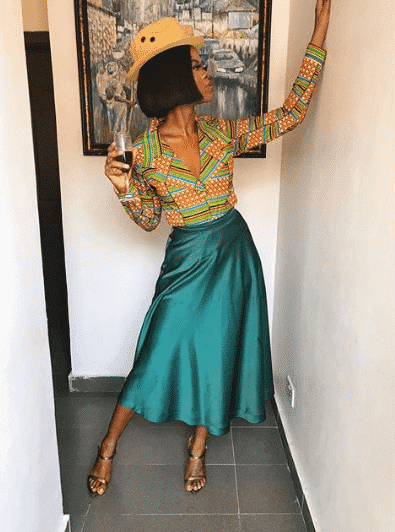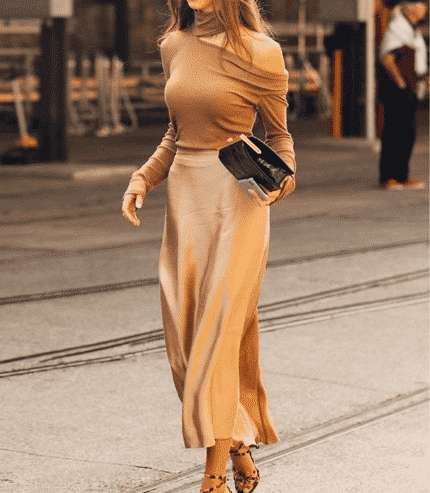 ↓ 18 – Is it Okay to Wear Silk in Summers?
Who said that silk is not a summer's fabric? Well, you can slay a silk slip dress or a light silk top with similar silk culottes during summers. The fabric is light and lets air pass through it, making it a perfect option to avoid summer's heatwave.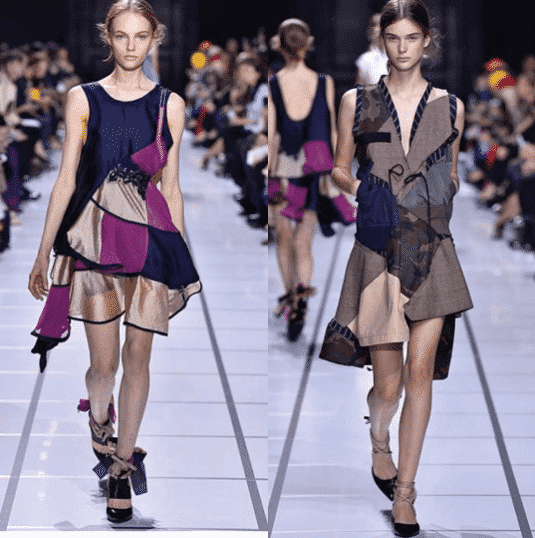 Make use of your chic slip dresses in animal prints to dress fashionably this summer. Petite teen girls can wear a leopard print short dress with a complementary belt that enhances the waist. Add heels or wear simple gladiator sandals to create the complete ensemble.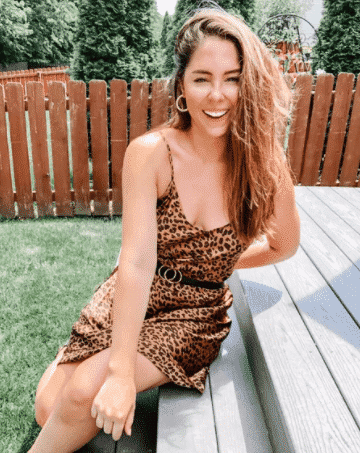 ↓ 17 – Silk Dress for Prom Night
Prom is the perfect night to flaunt your short and luxe silk dresses like a pro. A short fitted bandage dress in a shade of burlywood can make you look exceptionally beautiful on your prom night. Go for matching heels; peep-toe shiny heels will look perfect. Women with a warm skin tone can go for burgundy or maroon short silk dress with the most amazing fitting and Gucci black tights. Style it with a black belt and matching black Louboutins. Keep the jewelry minimal; so it is simply elegant. Do check out these 20 Ideas What To Wear For House Party.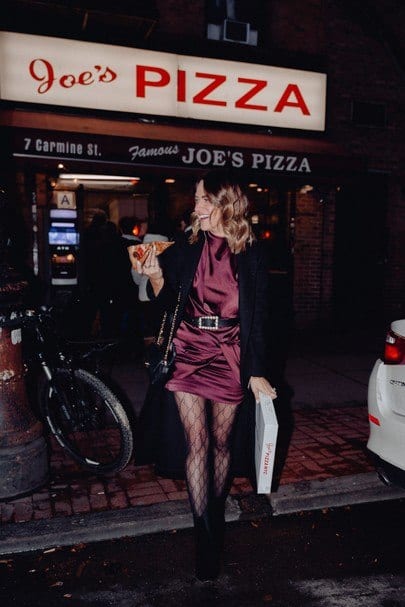 ↓ 16 – Kaftan Style Silk Wear
Printed kaftans have been trending for the entire festival season. A printed simple peach puff kaftan with tassel earrings and space buns looks super cool during summers. Also, silk kaftans can be paired with a lot of plain cotton dresses and add life to dull outfits. Light summer frocks, when paired with printed charming kaftans or scarves, look highly fashionable. Leather brown flat gladiator sandals will add elegance to your legs.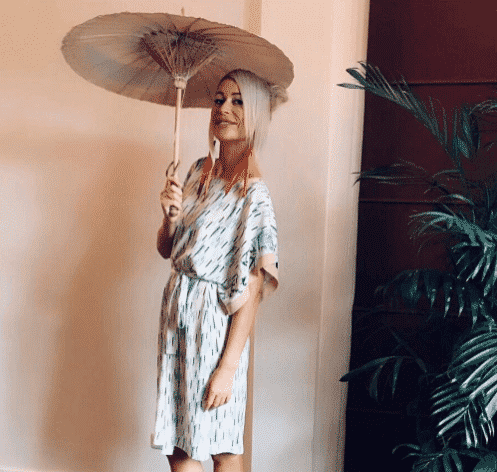 ↓ 15 – How Plus-Size Ladies can Slay Silk?
Plus-size ladies can go for long silk flowy gowns or cocktail dresses in different hues of black, grey, charcoal, and antique white. A fur scarf will help you cover your shoulders; making your ensemble look effortless. Dark silk cocktail dresses will look super hot on curvy women and a designer coat will enhance its voguishness like nothing else. During the fall, you can wear them with high-heeled boots which will make you look sleek and tall. You can further add a chic muffler in any contrasting colour. Here are 18 Plus Size Sequin Outfits for Curvy Women.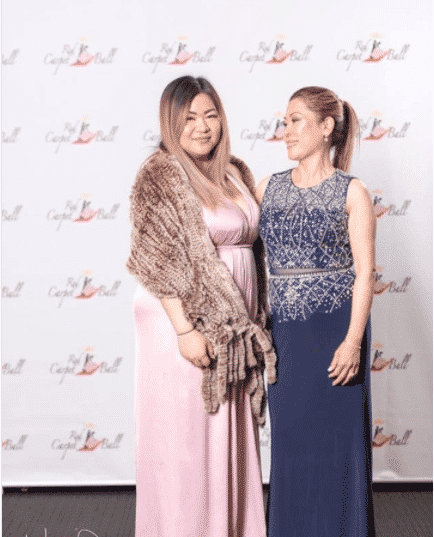 ↓ 14 – Silk Maxi Dresses are Love
Who can get over silk flared maxis? At least not the true fashion lovers. A long printed silk maxi can be worn on a sunny day out at the beach or on a vacation besides a seashore. It's classic and simple at the same time. Just tie your hair in a messy french tail and slay your simple ensemble. Accessorize your maxis with multiples necklaces and branded sunglasses. Wear them with simple slippers or flat leather sandals.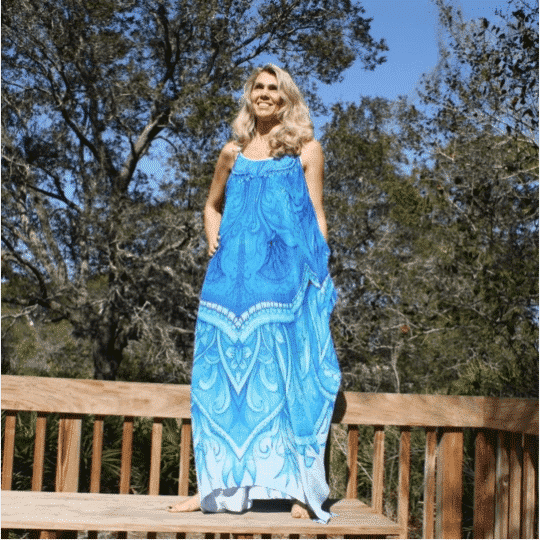 ↓ 13 – How to Rock Silk Scarves?
You can utilize a floral or patterned silk scarf to add beauty to a simple yet luxurious chiffon top or with your casual ensemble to add a stylish hint to it. Roll it around your neck during summers or tie it over your head during winters, you'll look just flamboyant. However, you can also create exceptionally voguish tops or blouses out of an oversized silk scarf. Hence, investing in a silk scarf will always pay off in one way or another.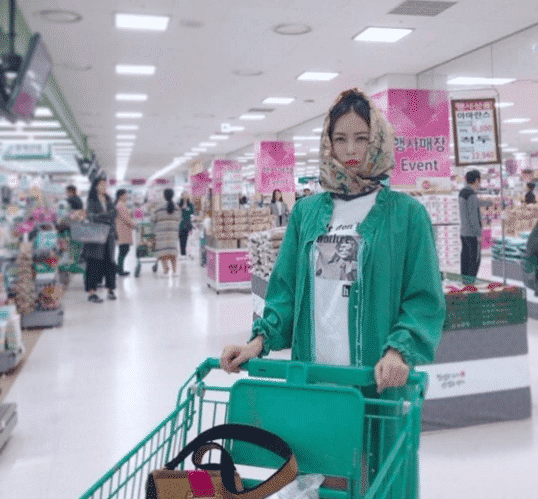 ↓ 12 – Silk Tops are Everything
Silk tops are super amazing since these can be worn with denim, cotton, or even silk pants. Let it be straight or flared, silk tops can make any ensemble look classy. A peplum style silk top with net embellishments around the neckline can be worn with denim skinny jeans and block heels. Here are 17 ways to Wear Peplum Tops.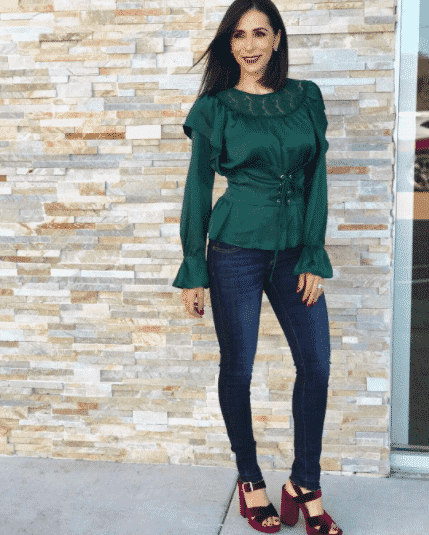 Women in their 20s who love to wear ripped jeans on a casual spring evening can wear them with a luxe silk crop top with a fluttery neckline and an elegant thin gold chain. Add black or nude stilettos and the combination is ready to be flaunted around the town.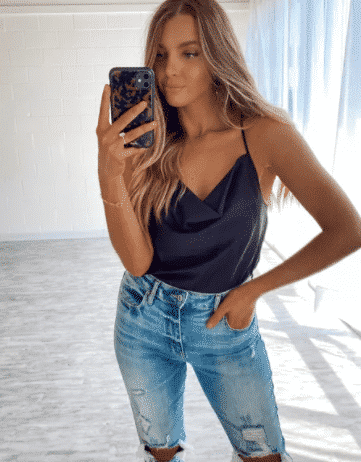 ↓ 11 – Silk Work Wear
Silk won't be considered OTT for office if worn in the right manner. A bisque silk top in an elegant cut, with full sleeves, can be worn with jet black slacks and pumps to the office. Keep your hair tied up in a neat bun and ear studs on point.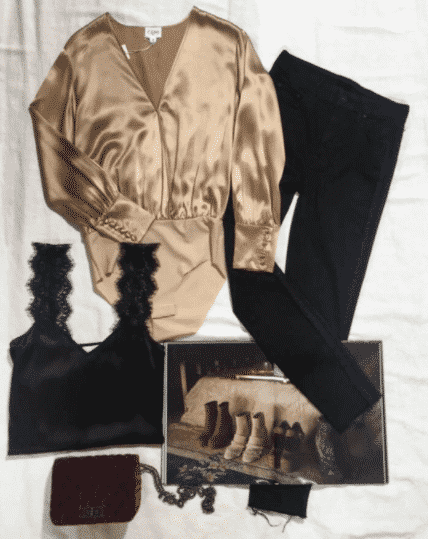 Alternatively, you can also style silk kimonos with jeans and tops for work.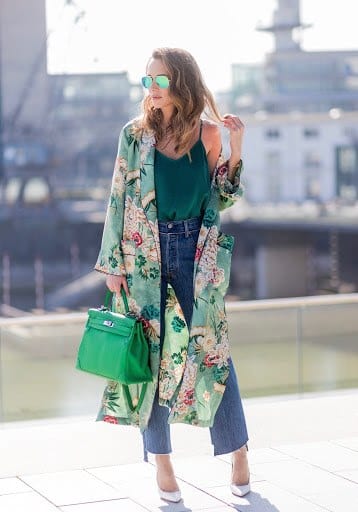 ↓ 10 – Fall and Silk Shirts
Silk sweatshirts are the comfiest option for the upcoming winters. These can be worn with leather pants and studded ankle boots. Midi skirts have been trending in the world of glamour for quite some time now. You can pair a pleated midi skirt with your plain sweater and high heel boots. Don't miss out on these 15 Colors to Wear in Fall for Women.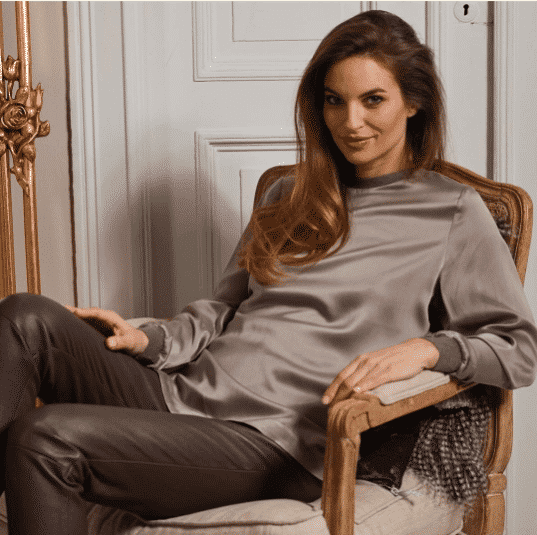 ↓ 9 – Silky Blouse with Denim
A floral button-down silk shirt with a collar neckline can be worn with denim shorts during spring. Add multiple chains and some elegant antique earrings to your ensemble to give it a more fashionable look. You can also rock floral silk cropped deep neck blouse with white shorts and matching pristine white sneakers on a casual date with your girlfriends.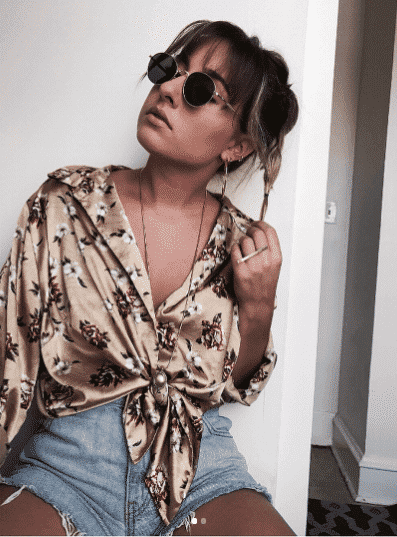 ↓ 8 – Funky Silk Wear
There are multiple funky long dresses, pants, and jackets available with the funkiest ever prints like Ankara and leaf patterns. Wear these to parties and concerts with simple yet elegant heels and minimal jewelry. Here are 17 Super Funky Outfits for Women Worth Trying.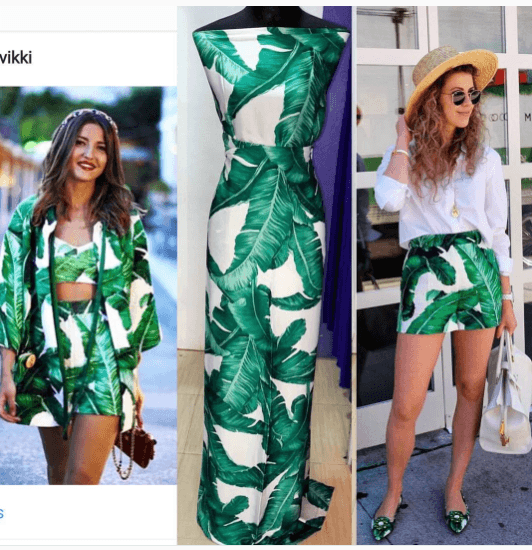 ↓ 7 – For Mature Women
Elderly ladies can surely slay silk frocks and maxis with simple pumps and neutral colour matching jackets. They can wear them to weddings with elegant kitten heels or low block heels. An elegant pearl necklace will add further sophistication to their style.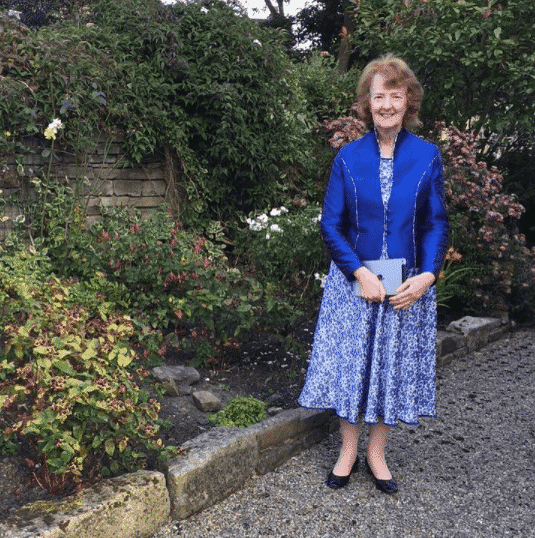 ↓ 6 – Silk Jackets for Young Ladies
Silk bomber jackets are the perfect option for this fall as it will add to your street style's charm and your denim's simplicity. Layer them with a high-neck or oversized sweater and athletic joggers. Do have a look at the cutest Spring Outfits With Floral Jackets.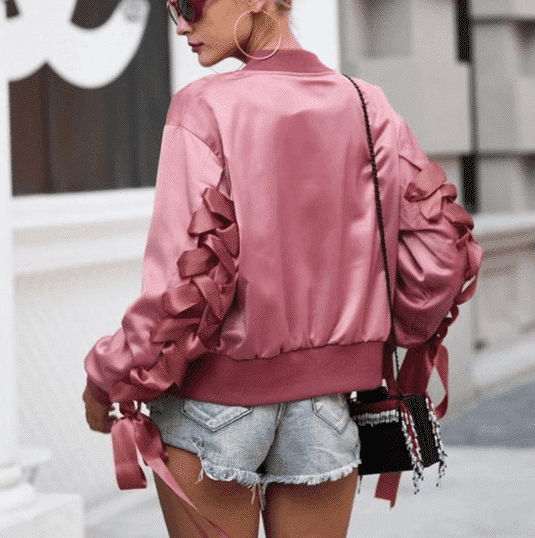 ↓ 5 – Silk Shoes with Silk Outfit
Silk tops and pointed silk pumps go perfectly with each other and bring your attire a more chic look. The richness of silk enhances the style statement of the shoewear making them perfect for official meet-ups.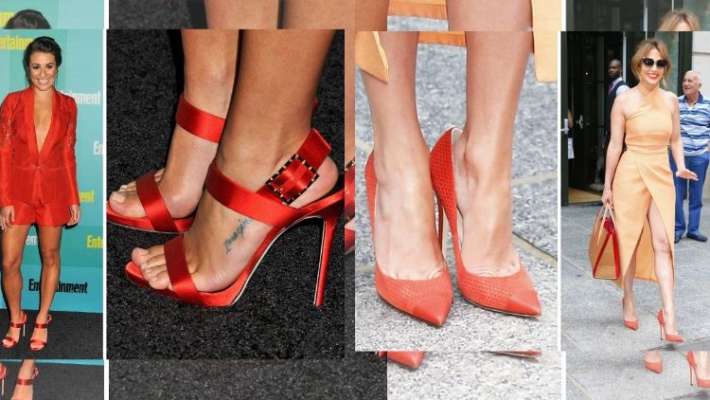 ↓ 4 – Glossy Silk Dress for Dinner
Glossy silver long silk gowns with deep neck and backless cuts look phenomenal on nightly events and require no jewelry making it easy for you to style yourself up with a clutch and heels. Don't miss out on these 24 Ways to Dress Up for Dinner Date.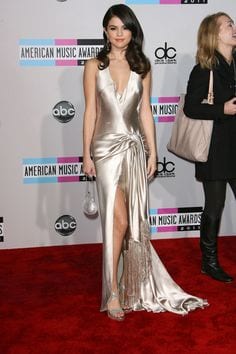 Via
↓ 3 – How to Wear Silk and Not Sweat?
Wearing silk and avoiding sweaty armpits is no more difficult since armpit pads or guards are there to absorb all that unnecessary sweat, keeping you fresh from day till night.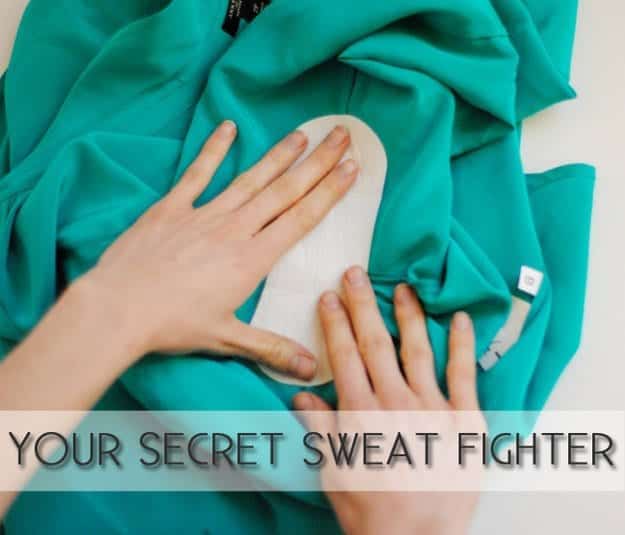 ↓ 2 – How To Wear Satin Silk Blouse Casually?
A neutral shade silk collar blouse with cropped jeans and a duffel bag is just enough for an ultimate casual look.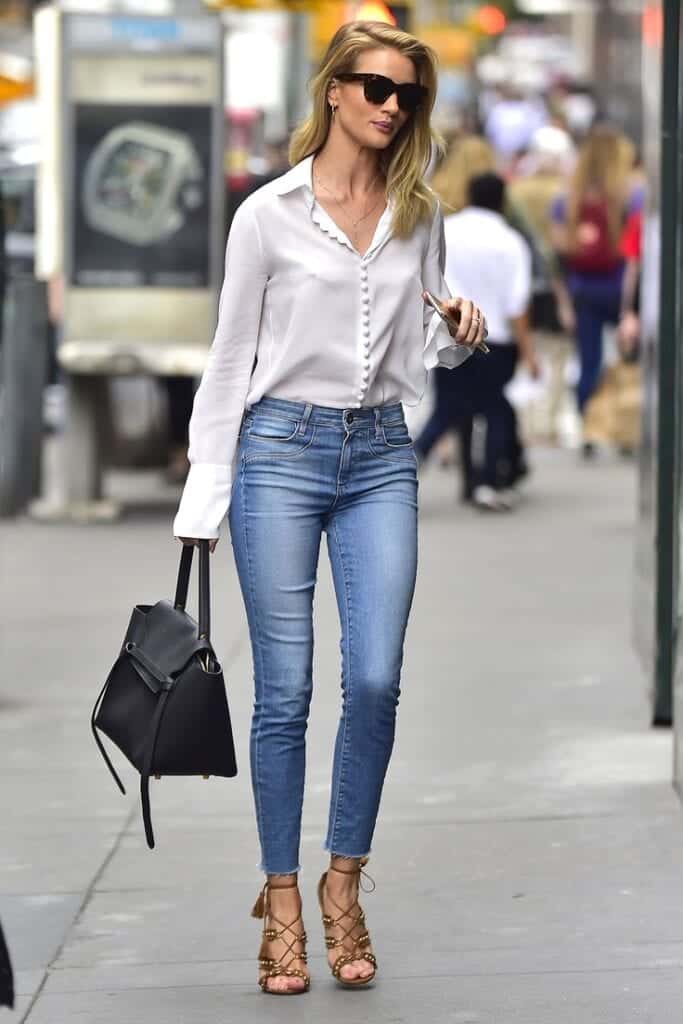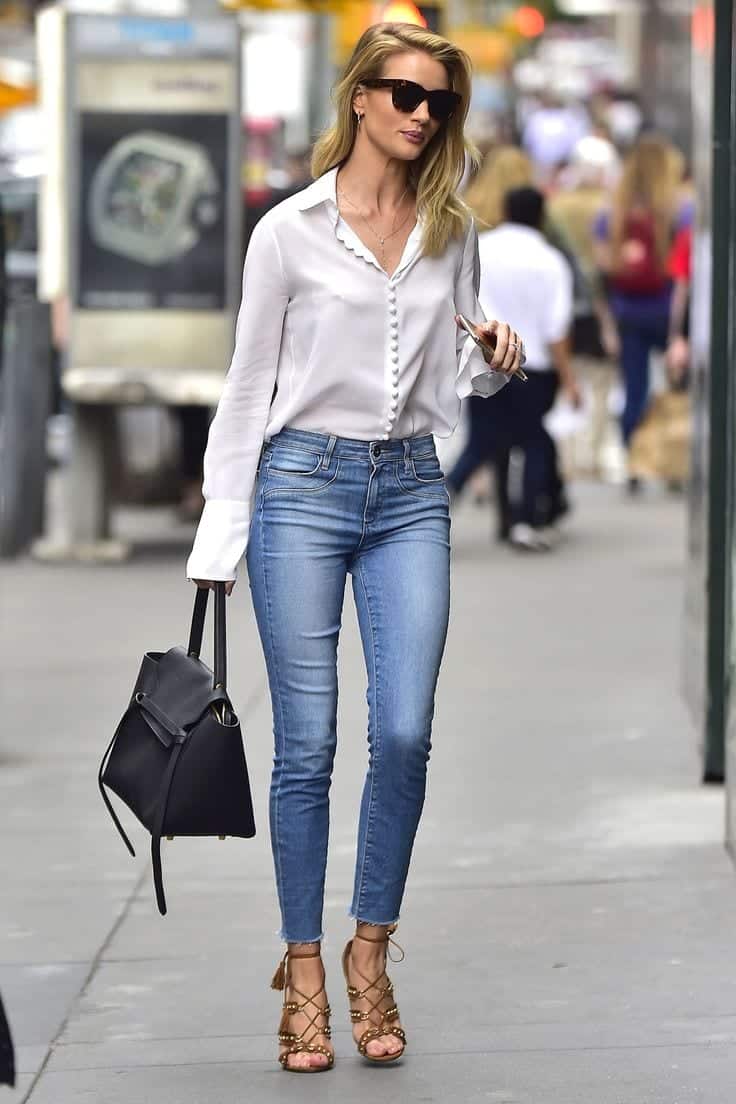 ↓ 1 – Silk Dress and Fish Net
A black silk slip dress can also be worn with fishnet leggings to keep your look trendy. You can enhance the look with high-heel stilettos and a classy matching silk sling bag.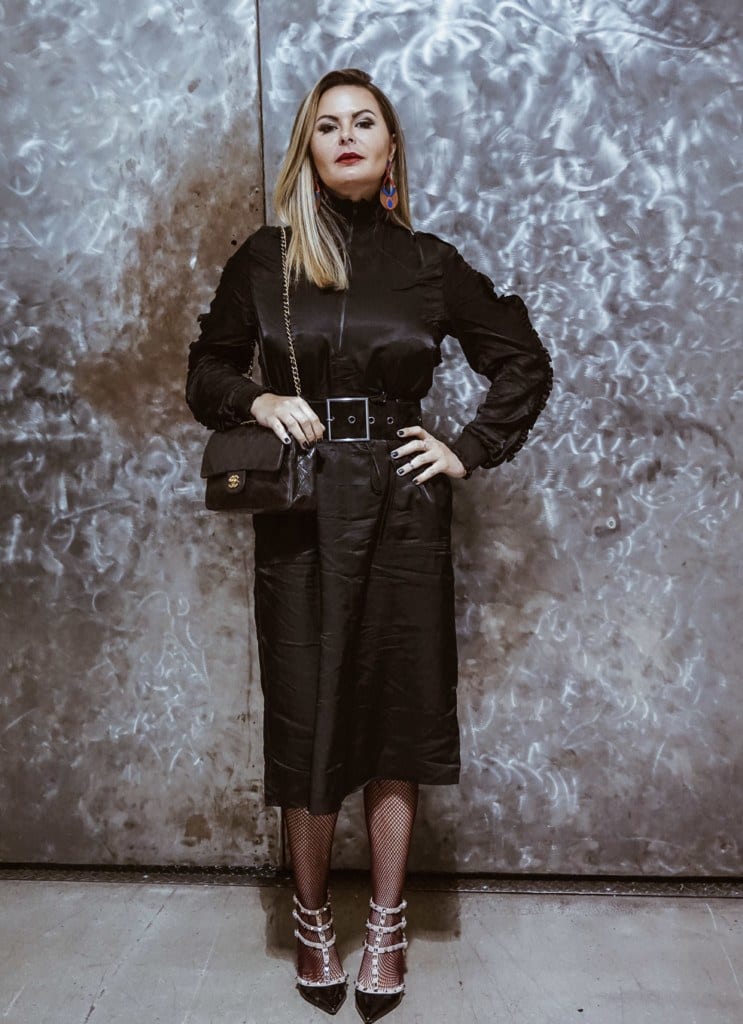 FREQUENTLY ASKED QUESTIONS
Q.

What do I ever wear under a silk dress?
A. Silk is voguish but you cannot deny its clinginess. For a comfy look, it will be best to wear cotton-padded bras under your silk dresses. You can even wear a cotton slip if the stickiness bothers you.
Q.

Is a silk swimsuit good option for the beach?
A. Silky swimwear looks fantastic in spring. It's perfectly fine if you prefer glimmering bathing suits for your vaca near the beach shore.
Q.

How to wear silk velvet in winters?
A. Silk velvet will take you to the peak of luxury and glam. If you can get a dress in silk velvet, then you can wear it to weddings, parties and many other formal events. You can wear a short-fitted silk velvet dress with Louboutins or chic block heel pumps. A classy short blazer or jacket will protect you from the frosty fall winds.