How to Wear Sequin as Curvy Women- It's not easy pulling off every look when you're a curvy woman. Curvy and plus size women are often hesitant to wear sequins as they don't want too much attention on their body shape, but this should absolutely not be the case.
Learn to embrace your body, love it and show it off with some sparkle using these amazing sequin outfit ideas. Just remember that when it comes to sequins and bold outfits, you need to reconsider your look for something flattering and appropriate to your body type.
 Sequins Outfits for Plus size Women
Here are 18 insanely chic ways to pull off the sequin look!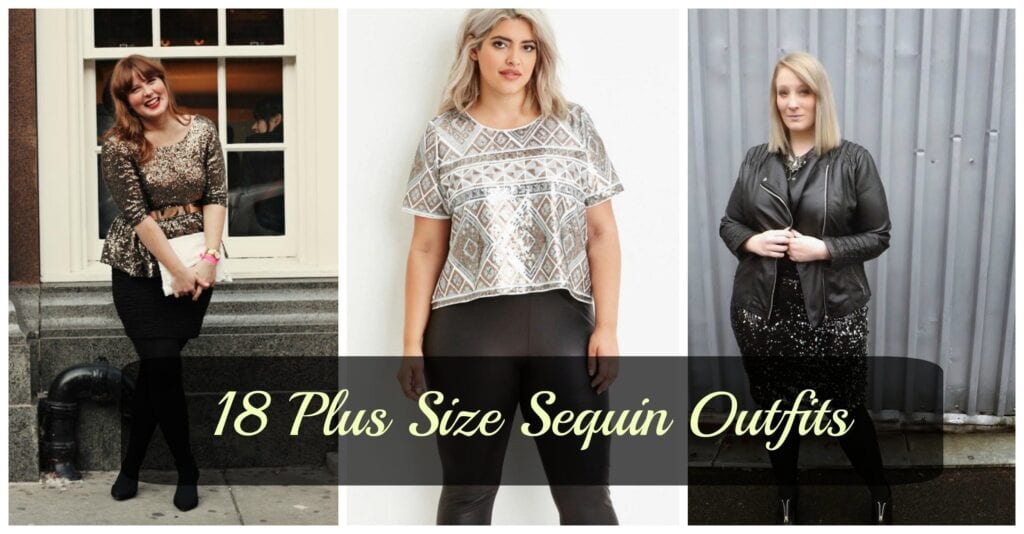 #18- High-Waisted Sequin Shorts
Now many plus size women tend to shy away from shorts in hopes to hide their legs, but choosing a flashy set of shorts with a black top might just be the thing that you need! So create a fierce, flirty ensemble for your night out.

#17-Striped Sequin Dress
Accentuate your curves by wearing a sequined horizontal striped dress that not only makes your assets look great but might also turn some heads!

#16- The Beanie Look
Grab a sequin top and pair it with your go-to jeans. Add a dark colored beanie and a small tote bag when going out with friends. And remember pointed toe flats are the perfect, comfortable choice for a day out.
#15- Party Time
Peplum tops are perfect for you if your stomach isn't flat. Pair your sequin chevron top with a pair of black skinny jeans for a fun night out!

#14- Sequins With Neutrals
Keep your look subtle yet sexy by adding a sequin pair of shorts with a top and accessories of similar hues!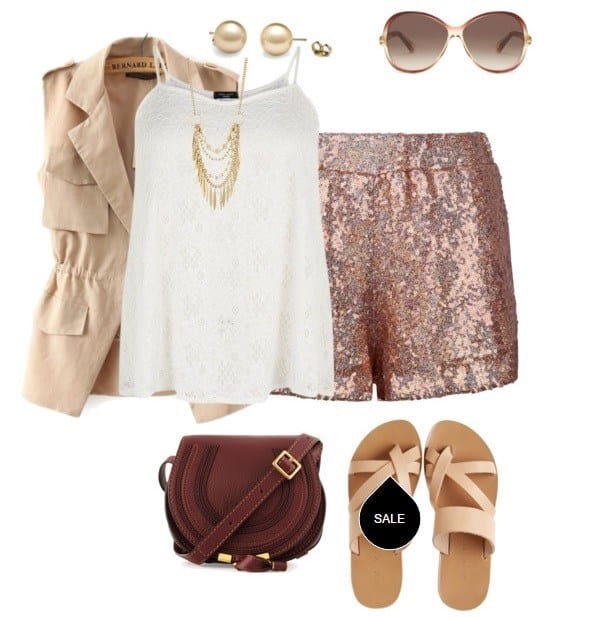 #13- Glam In Black
Liven up your black outfit by adding a sequin top instead of a boring old plain black shirt. Go for a smoky eye look.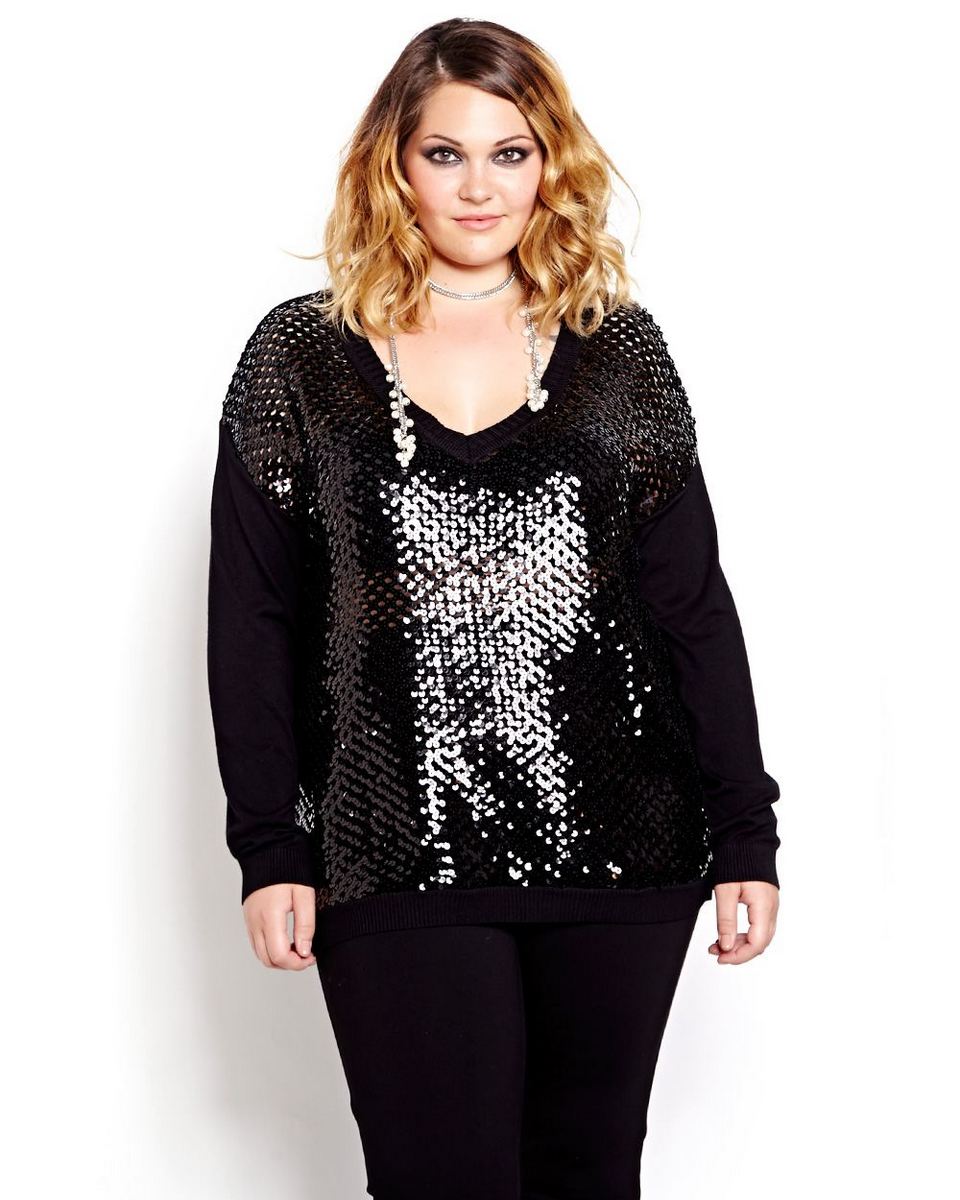 #12- Leather And Sequin –  Another super sexy look is an all-sequin dress with a leather jacket and black leggings. Notice how the whole outfit is black yet still looks absolutely ravishing due to the difference in textures!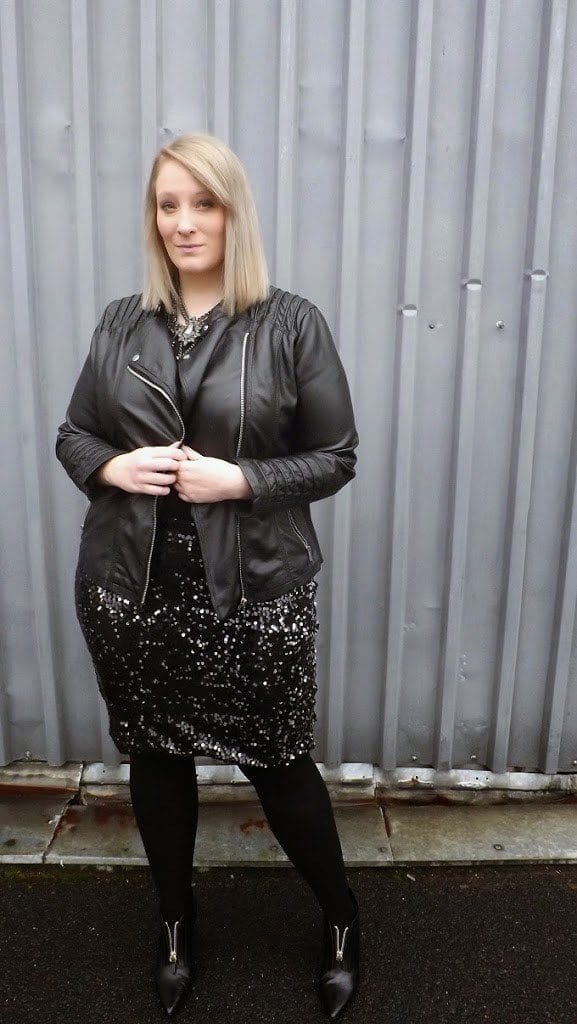 #11- Day Time Dress
For a more day kind of look, wear your gold sequin pants with a simple light pink colored shirt. Like a button down or a poncho top. Keep the top simple while the pants are a total eye catcher!
If you're looking for more ideas on pink outfits, check out 20 Pink Plus Size Outfit Ideas!
#10- The Jumpsuit
It is ridiculous how beautiful this jumpsuit is! Imagine wearing this to a cocktail party. Not only will it make you look stunning, it will also highlight your curves.
#9- Just A Touch
Now if the whole head to toe sequin look isn't your cup of tea, go for a jumpsuit that has sequin detailing around the neckline. This look is far more sophisticated and sexy for a New Years Eve party or even a random dinner party you wish to attend!
#8- Casual Dress
How beautiful is this aztec printed sequin top? The poncho style will accentuate your curves and flatter your body type without making you uncomfortable.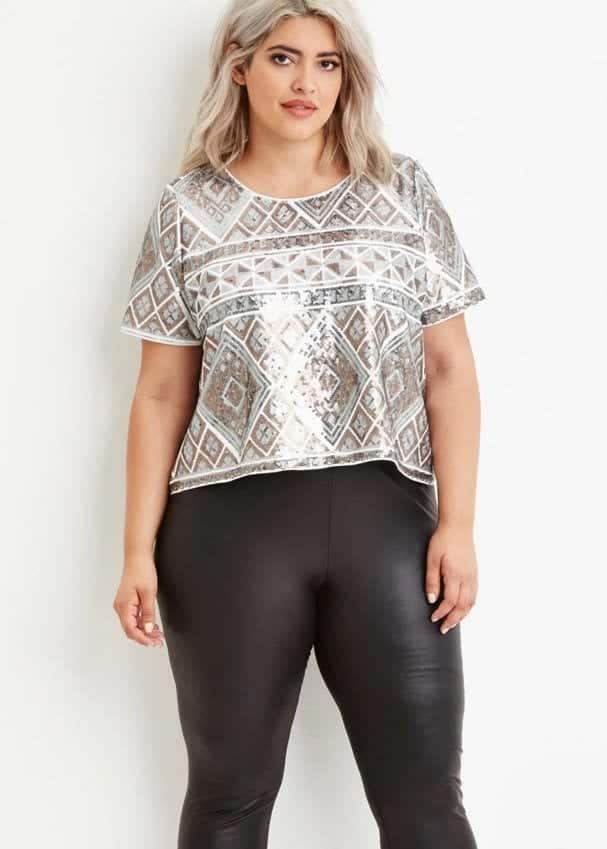 #7- Let's Go Have A Ball
In my dictionary there can never be enough sequin. Look how this dress manages to look absolutely flawless with the gold sequins. Wear this when you're going out for a formal affair!

#6- Casual
Distressed denim and a sequin jacket might just be the most genius combination for a day out in town. Funky and stylish all in one.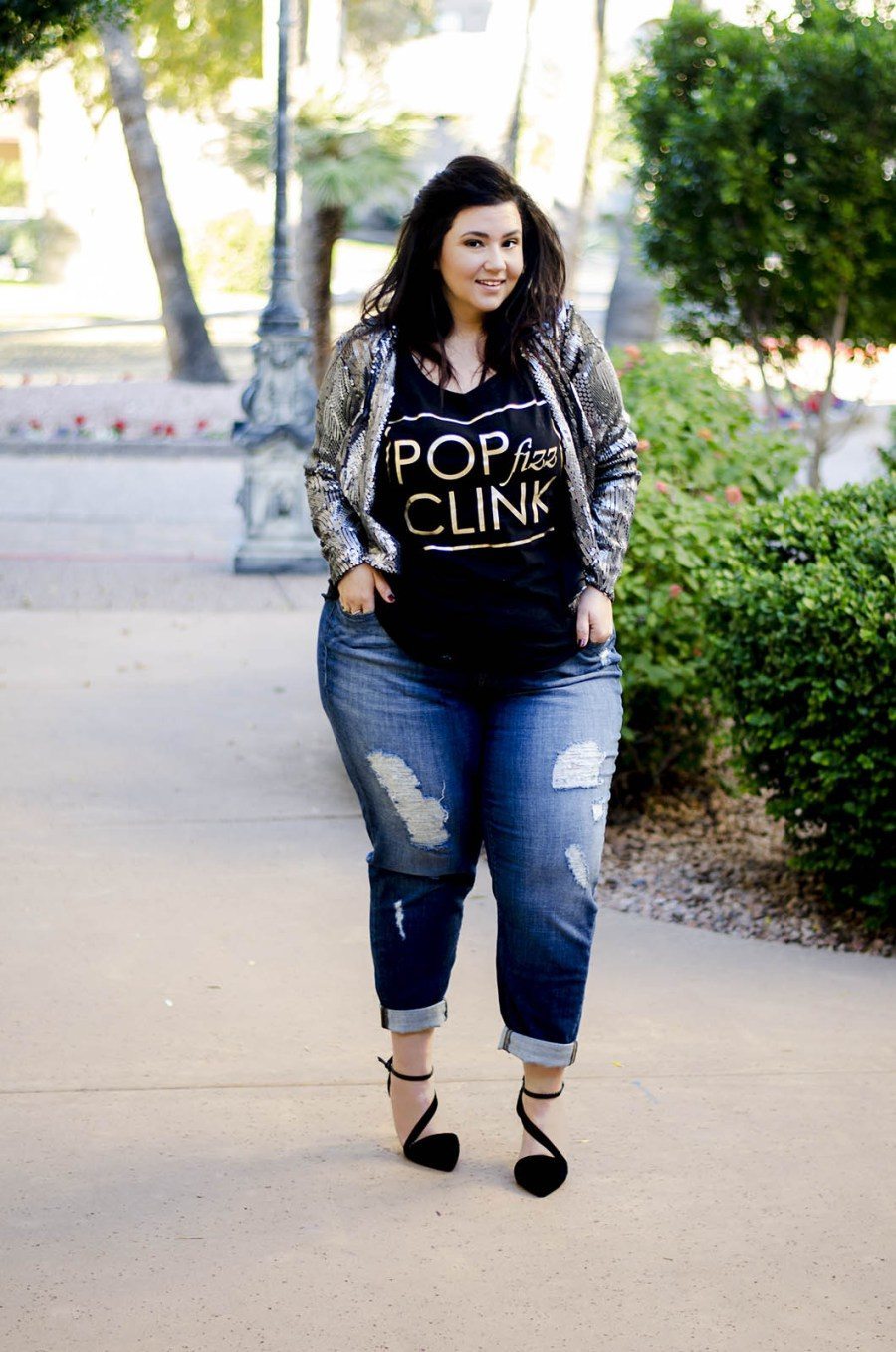 #5- Night Out Party Wear

#4- Date Night
Match a chunky belt and a black skirt with leggings for an outfit that's cute and flirty. Wear it with confidence and a bold lip color!

#3- Dull Gold Dress
Not all sequin has to be blingy and shiny. Go for a dull gold dress if you prefer subtle over sparkly.

#2- As a WorkWear
To take the sparkly element of your outfit down a notch, grab a white blazer to go with it. It will add a level of subtlety into the look.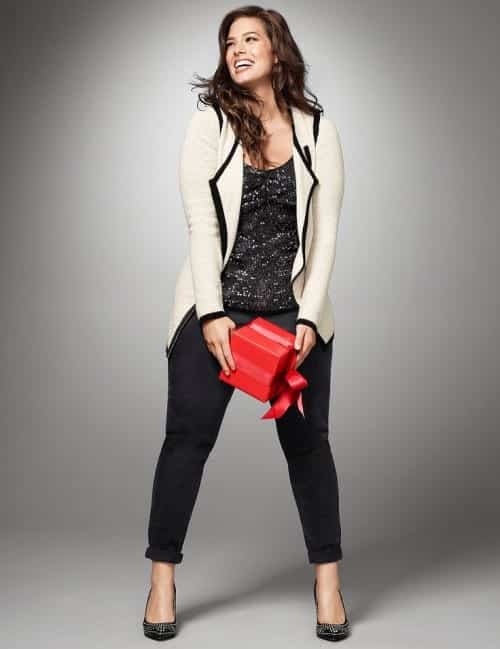 #1- Black On Black Peplum
Create an all black look by mixing textures. Make sure your accessories are also black!