Girls Casual Club Attire –  From the term "Club," the first thing that comes up in everyone's mind is the Night Club. Hellow! Come out of the box. There are various types of club from school to professional. These types of Clubs play a significant role in our society.
Because the activities in it reveal a great deal one's interests and demonstrate one's ability to: Make a meaningful contribution to something, Maintain a commitment, and Manage one's time and priorities.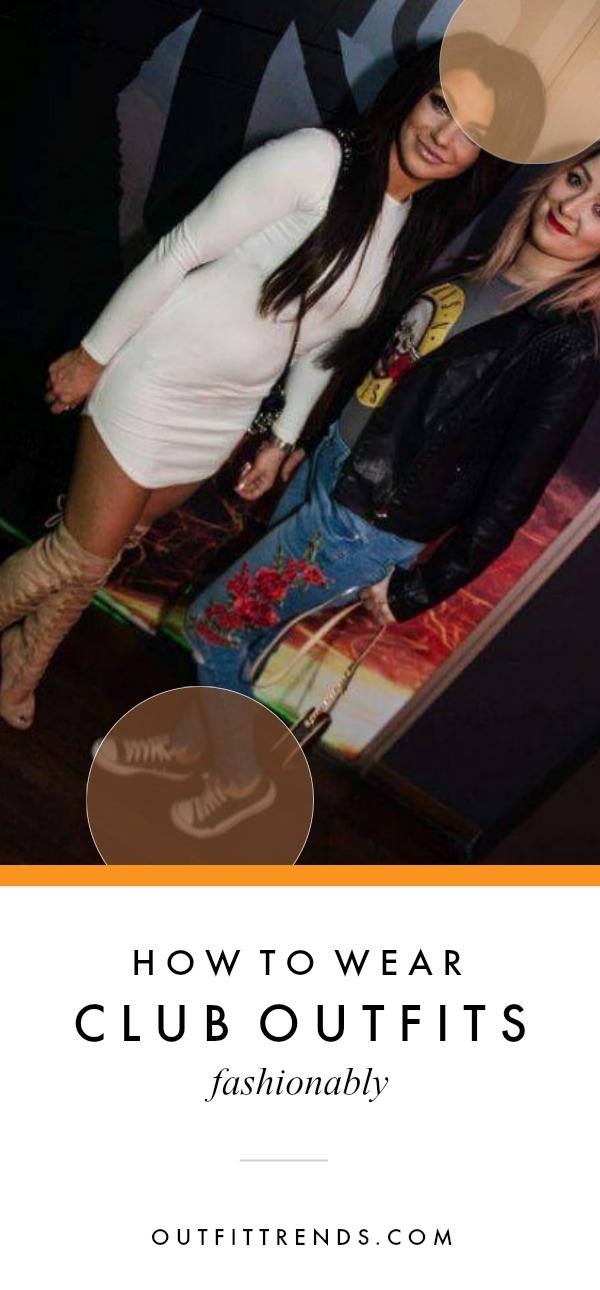 From all this, there is alway big question What to Wear?. Through the help of this blog, all-girls belonging to any age group can adopt any one outfit out of these 38 stylish causal Club outfits listed or take it as the guide and make their style statement.
Before we move on to outfit ideas and inspiration go through these tips, they'll surely help you out.
Keep in mind that we are talking about the casual club and not fancy night clubs. Hence the dress code is a little less strict.
Don't wear outfits that are way too fitted or short.
Don't show off too much skin.
Focus on accessorizing. Don't go with heavy jewelry but wear one statement piece.
Pay special attention to hair and makeup as it creates the first impression.
For casual clubbing, wear low heels, especially if you love dancing. Otherwise, if it's just a date, you should wear your favorite Stilletos.
While dressing up for club don't go with everyday outfits even if it's for casual clubbing. Keep at least one piece a little dressy.
Don't carry huge bags. A small purse will play its part well enough.
If you are wearing an outfit with a low front cut, then avoid wearing the other piece with a high hemline.
How to Wear Casual Club Outfits Fashionably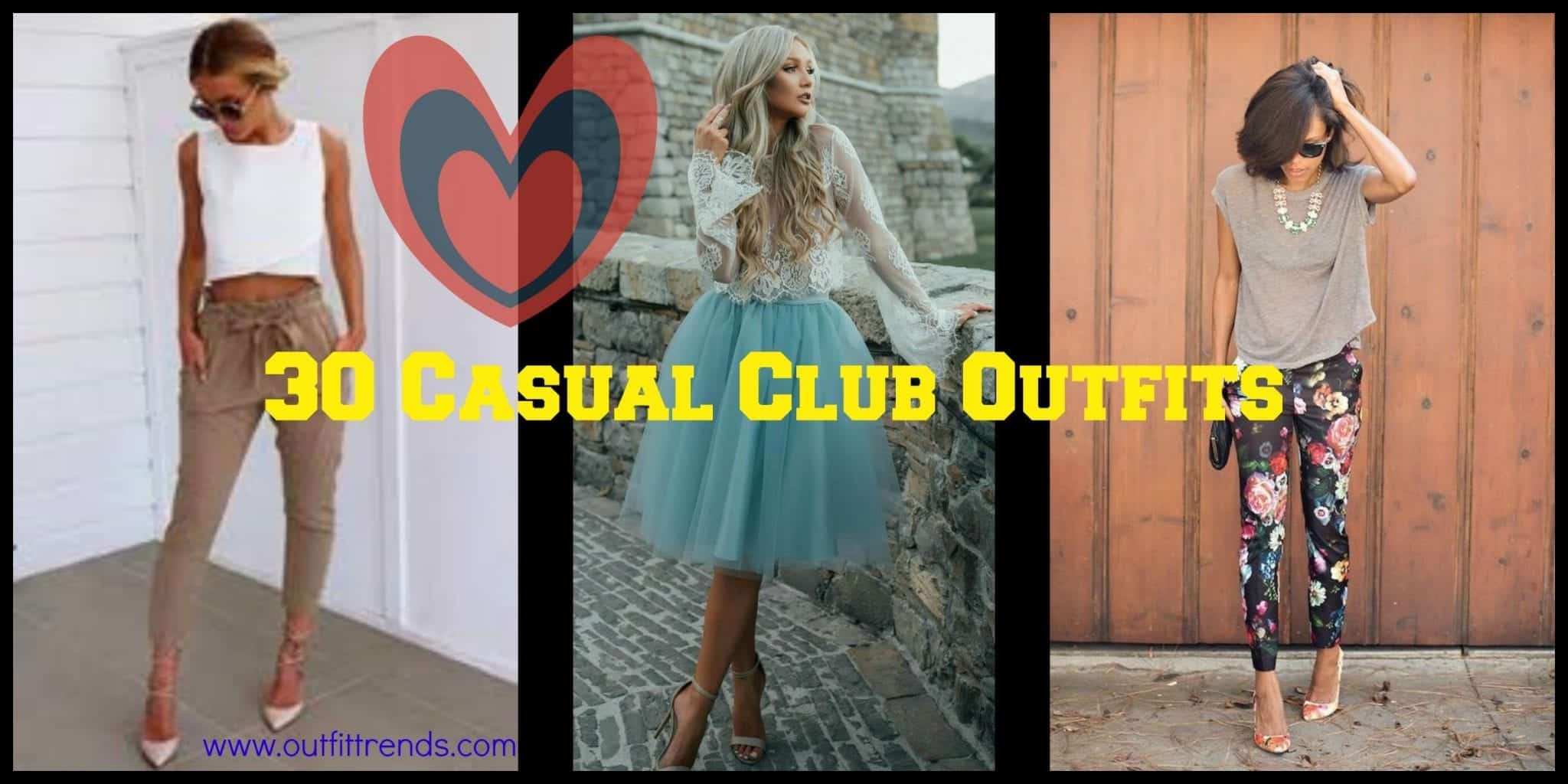 ↓ 38 – How To Wear Diane Trousers To A Club
The model in the picture below kept her overall outfit in the same color tone that is beige except for the Diane Trousers that are the darker shade of green. Lastly, she has accessorized herself so well that her entire looks turn out to be super smart. Here are Top 20 Ways to Style Palazzo Pants with Sneakers for Women.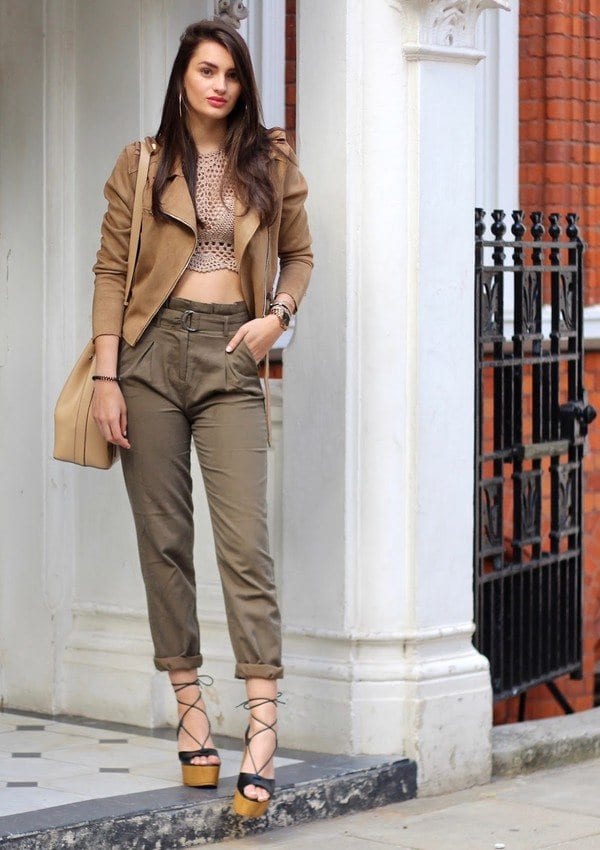 ↓ 37 – Yellow Casual Club Outfit With Block Heels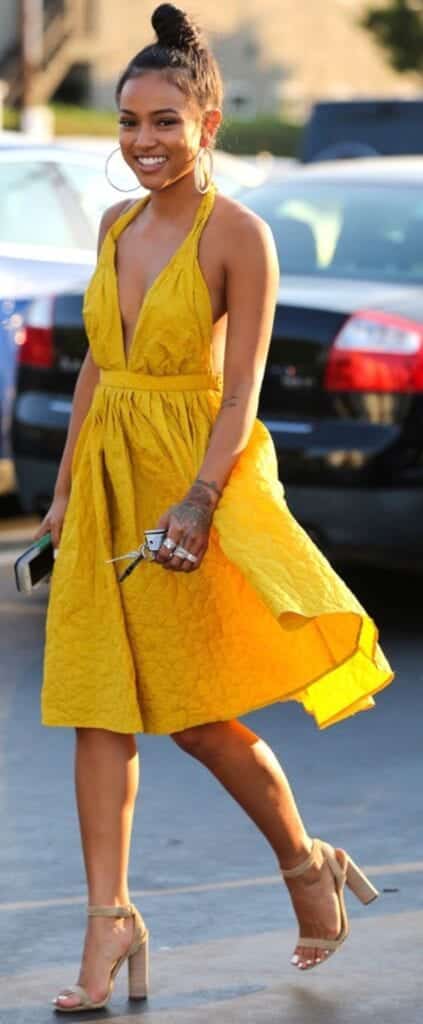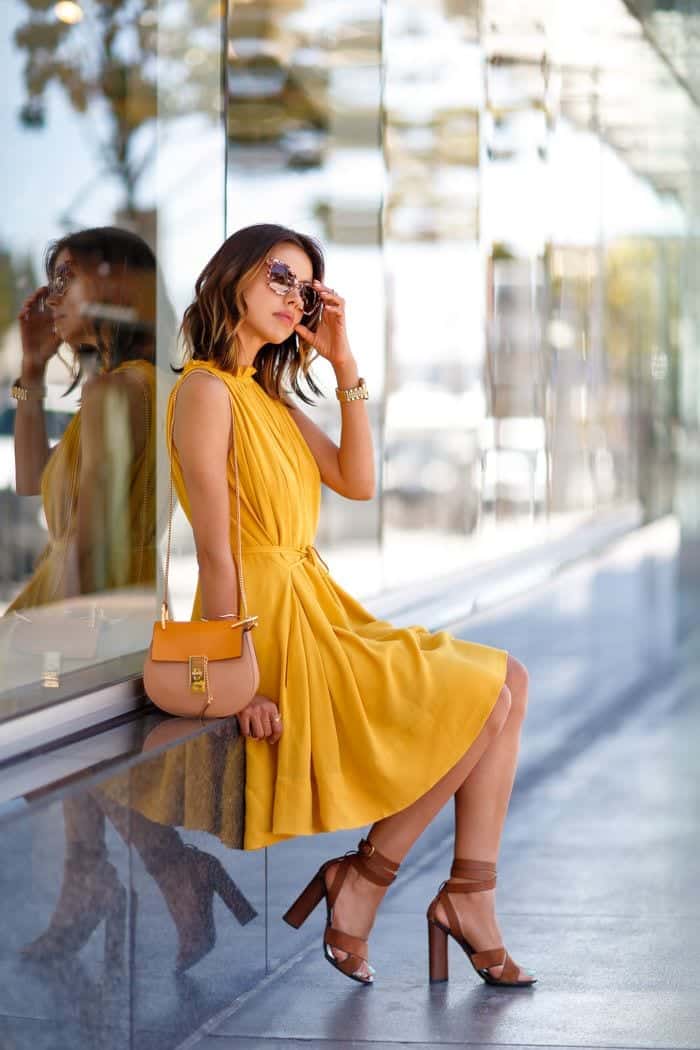 via
↓ 36 – Stylish Red Pencil Skirt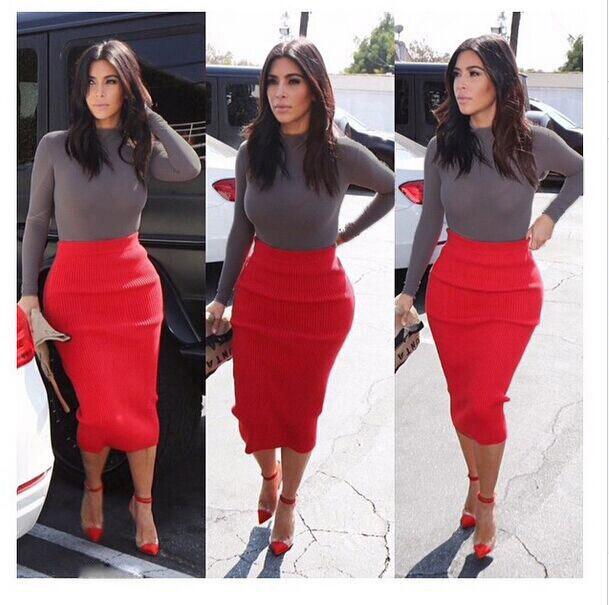 via
↓ 35 – Fall Causal Club Outfit With Off Shoulder Top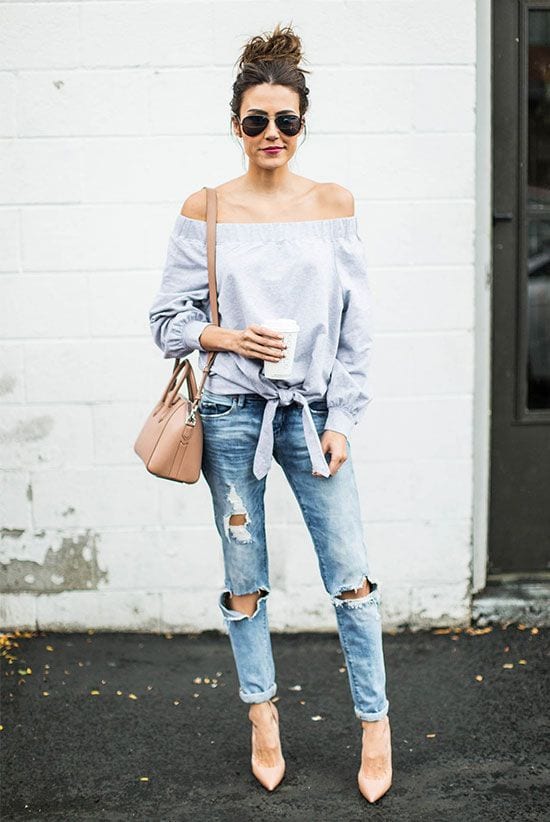 via
↓ 34 – Celebrity Style Casual Club Outfit
The Barbadian singer, songwriter and the actress Robyn Rihanna Fenty in wearing a black and white striped T-shirt, ripped blue denim with black heels and lastly to put a flash on her face she wears red lipstick. The whole attire of her is super fantastic. Do check out these sexy Sheer Outfits for Clubbing.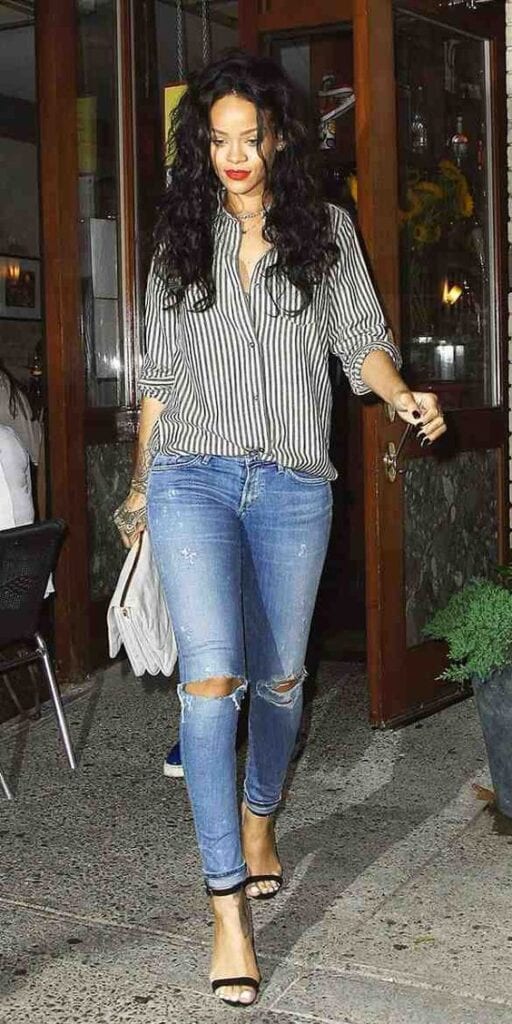 ↓ 33 – Summer Outfit For A Casual Clubbing Attire
Wearing Shorts can be risky for curvy and plus size girls. This casual club outfit is more appropriate for girls with thin body physic as they will look superbly stylish in this outfit and a great attraction for boys this summer. Girls can wear them with Converse in order to make it more casual, but laced block heels will do complete the fabulous look.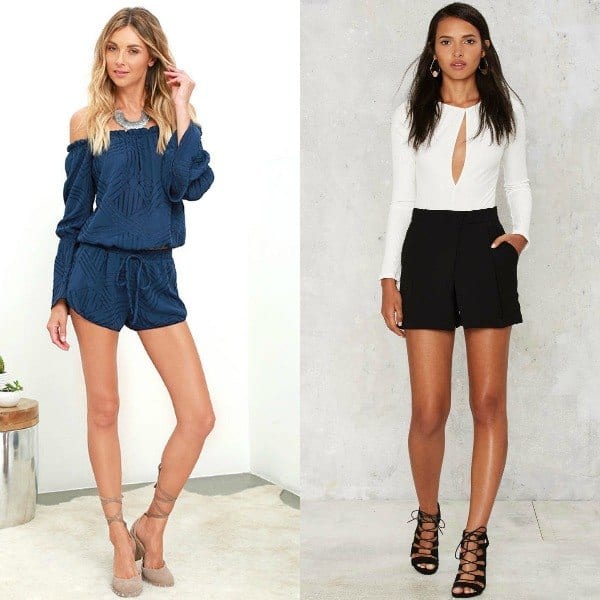 via
↓ 32 – What To Wear For Casual Girl's Night Out Clubbing
The 30-year-old television personality Kristin Cavallari is wearing a black skin-tight shiny leather skirt, white shirt and accessorized herself solely with a Cartier Love Bracelet and completing the whole look with shoes of Chinese Laundry Celestial Pumps. The entire look of her turns out to be simple but classy. Do check out these ideas on What to Wear for Girls Night Out.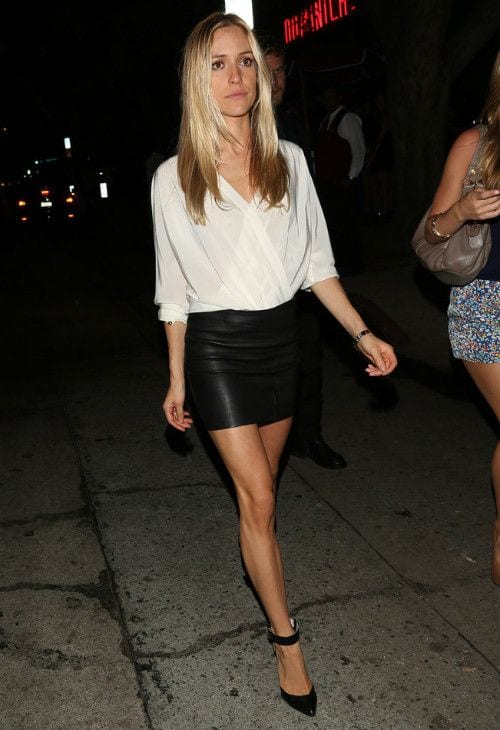 ↓ 31 – Casual Club Outfit With Sneaker
The leather jacket brings a strong style statement even though this piece is expensive but imposes the first impression very well on others. The 21-year-old American Fashion Model Kendall Nicole Jenner wore a black leather jacket with Sneakers and went sockless to bring more style in her casual club outfit look.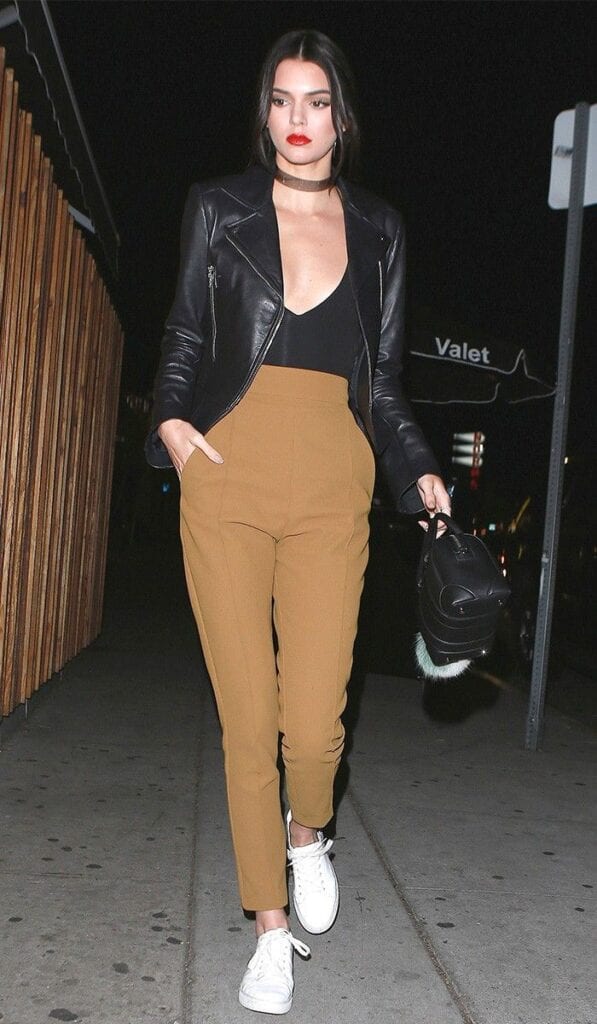 ↓ 30 – Casual Club Outfit For Plus Size Women
If you are plus size, don't worry, you can still look superbly stylish. Plus-size fashion is experiencing a remarkable development. Both fashion designers and street style divas are throwing light on us how to wear the trendiest outfit elements in this 2019 year. Dress up like a real diva for the next club party. Here below are some pictures of plus-size models in causal club outfits in which they went for long- or short-sleeved designs, with the high or low neckline in colors. Wearing  High-heel shoes or sandals will create the impression of longer legs and slimmer figure. Here are 12 Hot Plus-Size Street Style Fashion Ideas for This Season.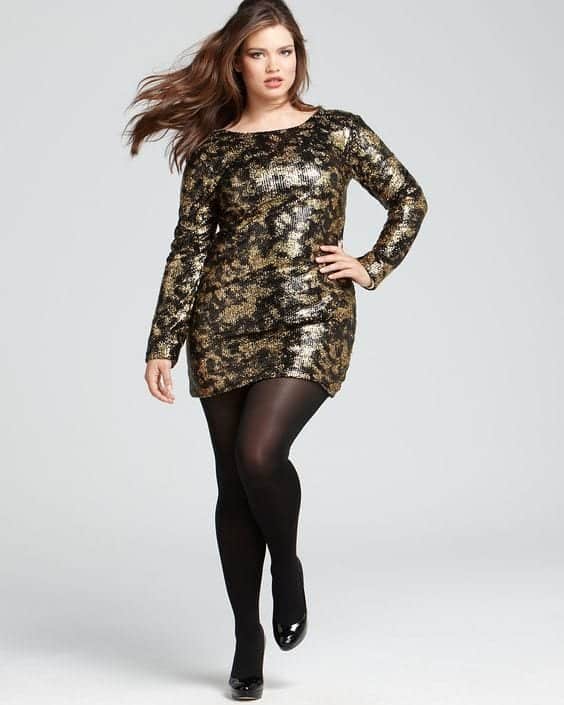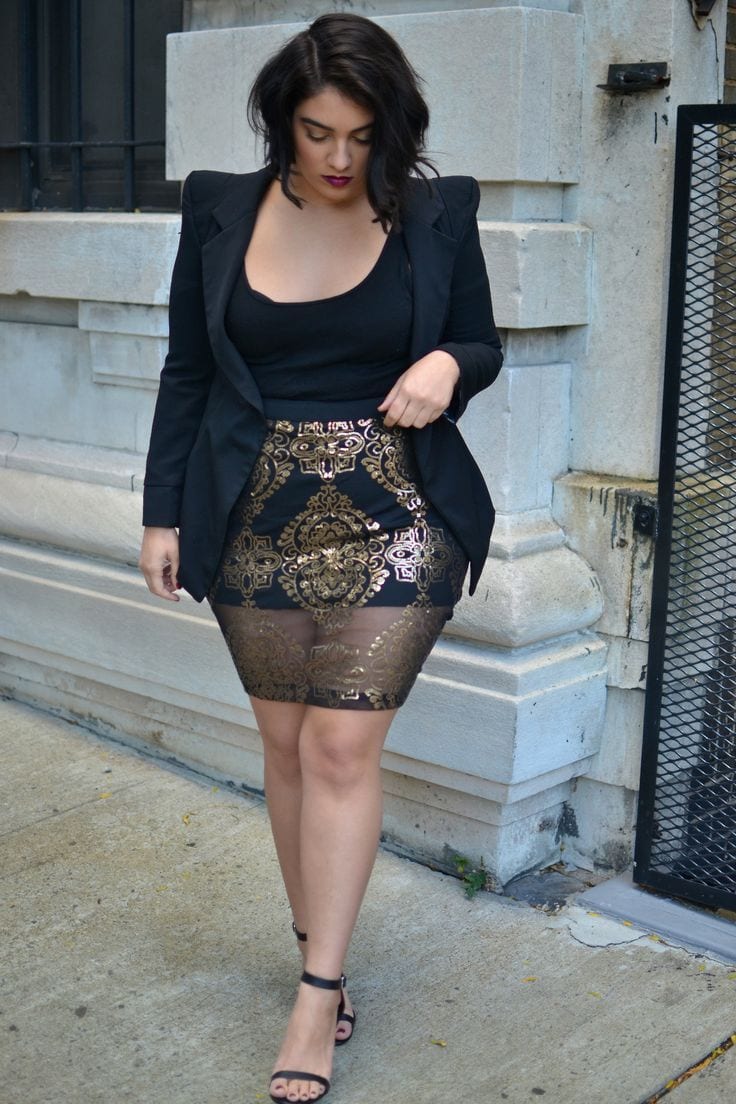 via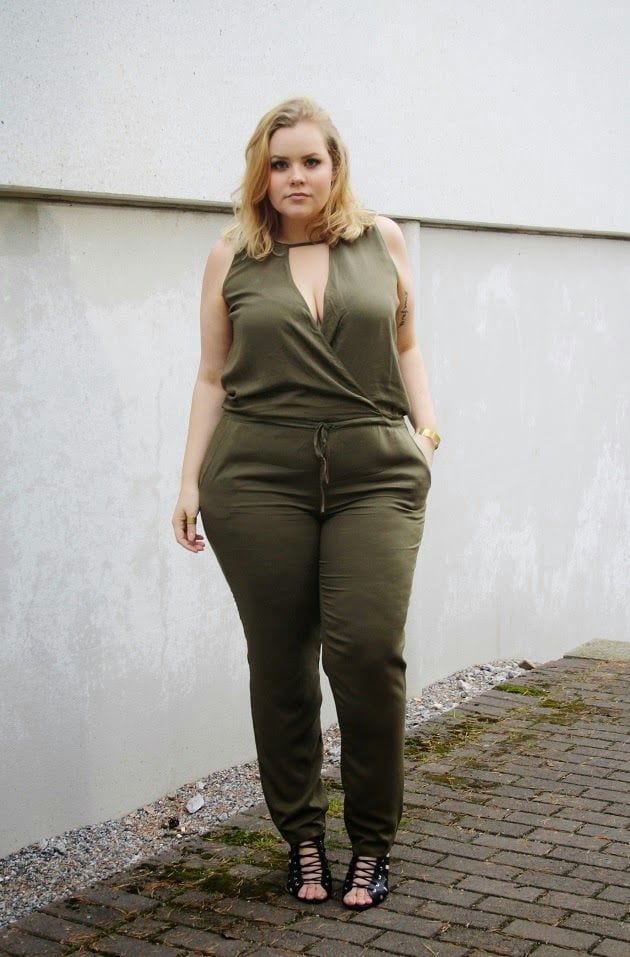 via
↓ 29 – Go For Black And White
The model in the picture wears a striped black and white straight-laced pant, check printed shiny leather jacket. Black sleeveless inner and lastly completes her entire look with polished leather shoes. She opts for all black with the black and white pants that make her look fantastically stylish. Here are 18 Ways To Wear White Shirts For Girls.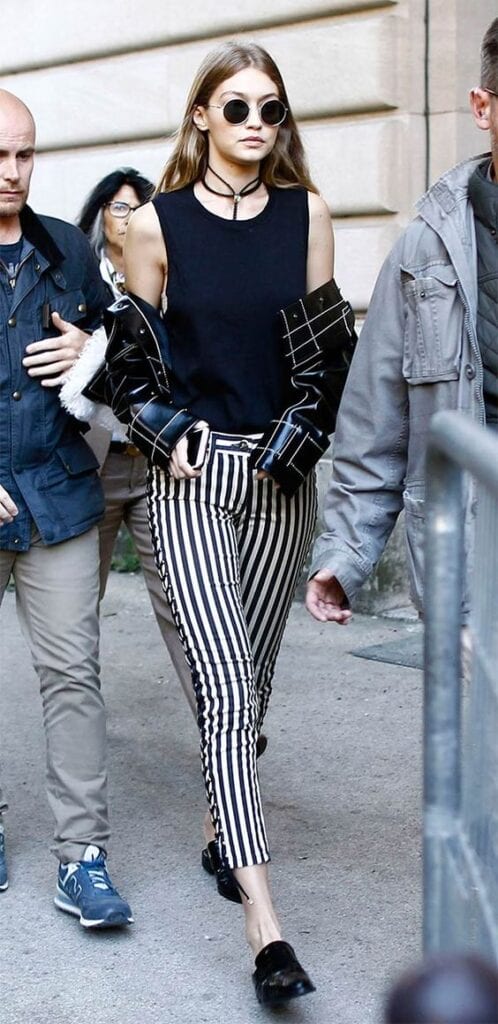 ↓ 28 – Go Neon
For the Retro Feminine look, Go for the neon yellow color. The model in the picture below wears Neon Yellow Pencil Skirt that is like a high -waisted cut, body fit, a thin gold belt with a light gray top. Lastly, her neon yellow-colored toes in her shoes and gold necklace that is going well with the belt completed her classy look. Girls can transform their wardrobes from bland to bright and look fabulous!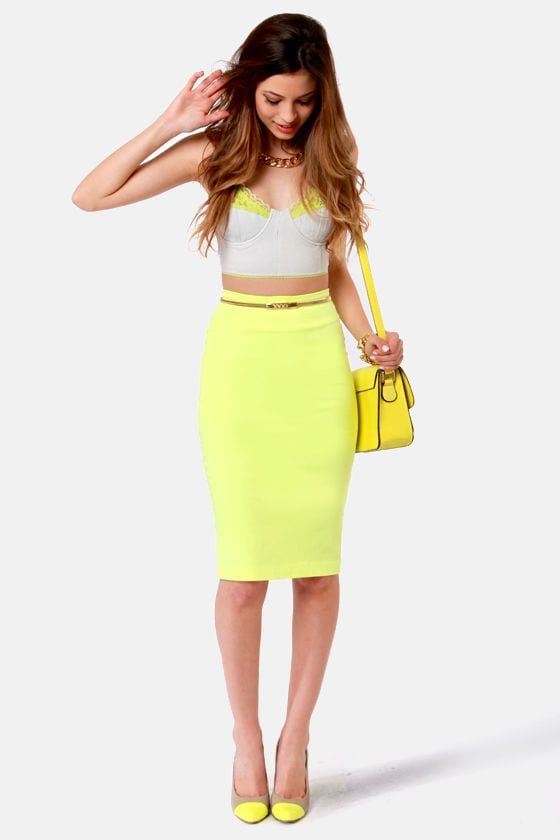 ↓ 27 – Say Hellow To Winters With Knee High Boots
Planning to wear knee-high boots in winter but no idea with what to wear them with?. Here below in the picture, you will surely get an idea of how to wear them stylishly. Here are 15 Stylish and Trendy Knee High Boots For Women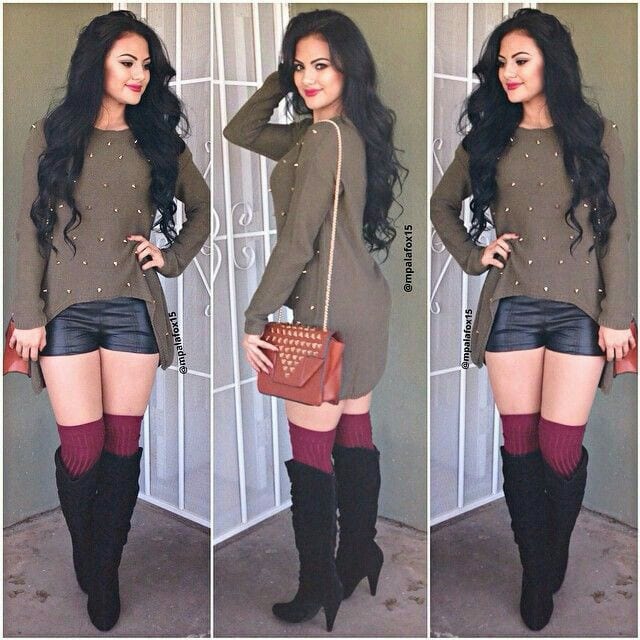 ↓ 26 – Casual Oversized Sweater
Oversized sweaters give a super cute look for the winter season. One can wear them with knee-high boots in order to add more style to the outfit.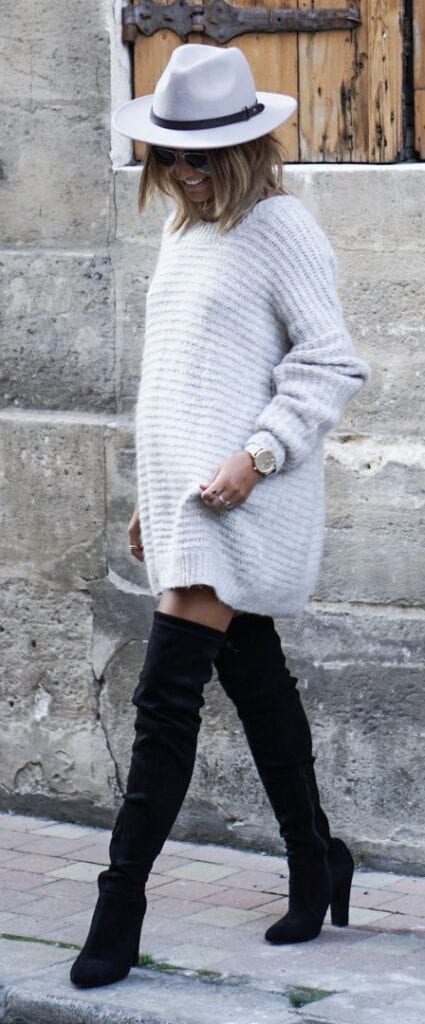 The 22-year-old American supermodel Gigi Hadid wears a ribbed tunic-style Designers Remix sweater,  gray Stuart Weitzman over-the-knee boots, and sunglasses and look superbly fashionable.

↓ 25 – Casual Club Outfit Hairstyle -Messy Bun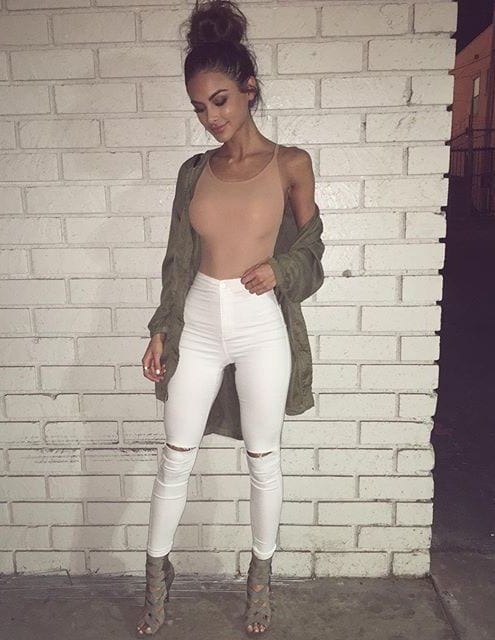 ↓ 24 – All Black- Casual Club Outfit
All black clubbing outfit with the crop top and high waisted pant and heels will look fabulous as the model in the picture. Don't miss out these 25 Celebrities All Black outfits Styles for Fall to Copy.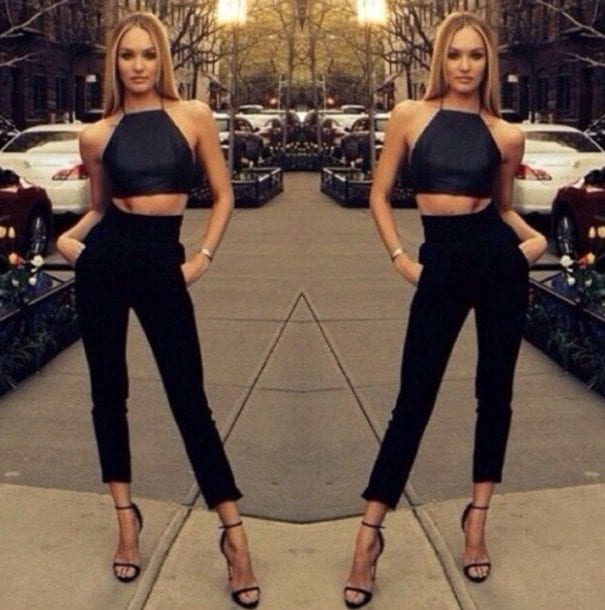 ↓ 23 – Floral Pants With Denim Jacket
The trend of denim jackets won't fade away. They will always remain on the top in every season. Pairing a blue denim jacket with a white striped blue t-shirt and a floral pants to go with it, is an excellent casual club outfit for women.
↓ 22 – Tiger Print Platforms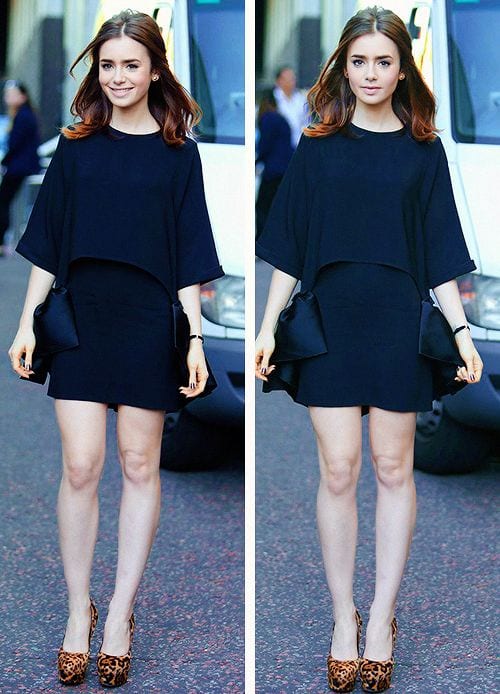 ↓ 21 – Casual Club Outfit Without Heels – Ballerinas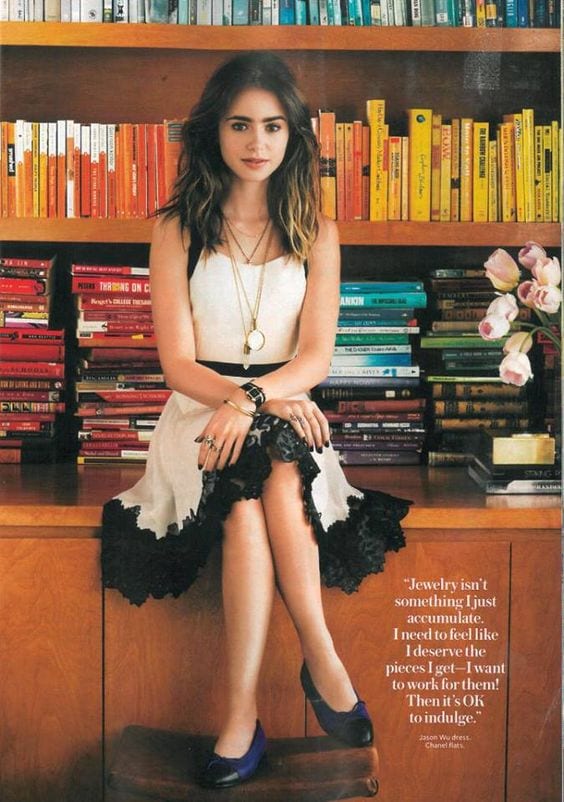 ↓ 20 – How to Style With Leggings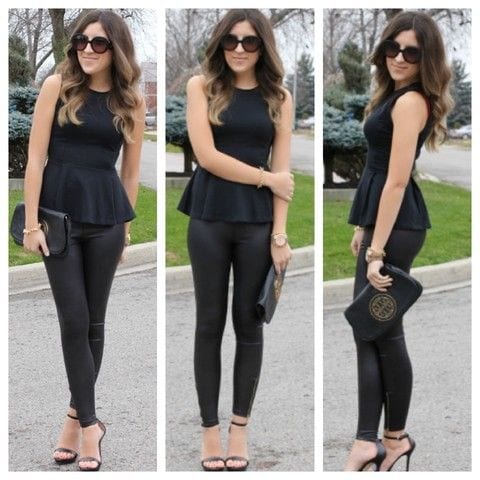 ↓ 19 – Casual Club Outfit with Skinny Ripped Jeans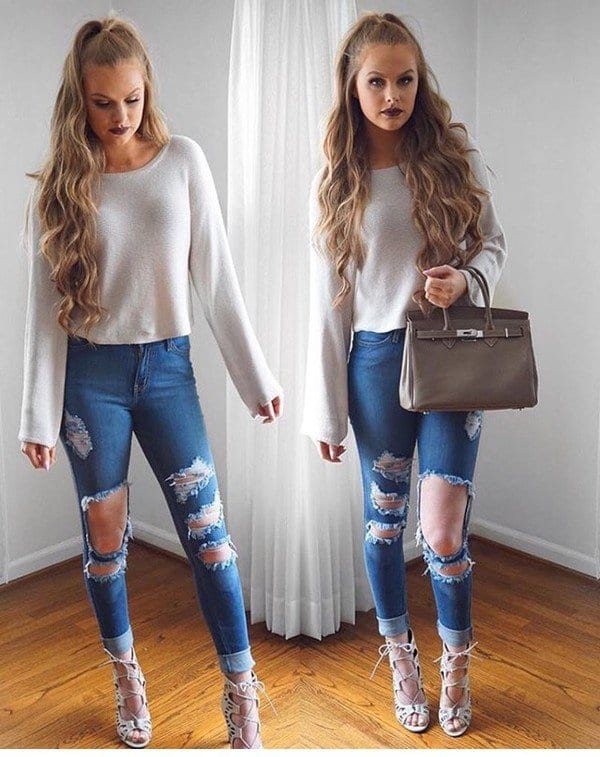 ↓ 18 – Spring Casual Club Outfit With Red Leather Tote Bag
A red off-shoulder dressy top with simple denim jeans and golden pencil heels looks amazing. Accessorize your look with silver chain and red lipstick. You need nothing else now, step out and go to your all-time favorite club.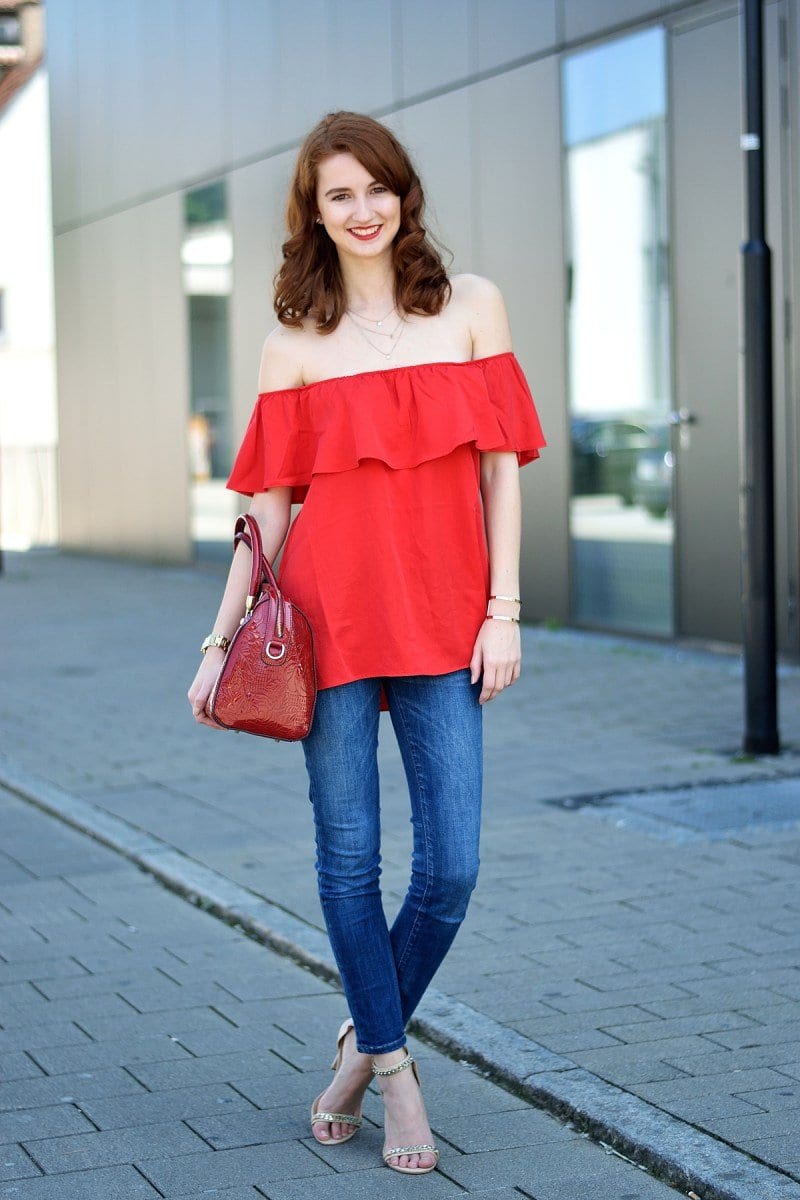 ↓ 17 – Winters Casual Club Outfit – Fur Skirt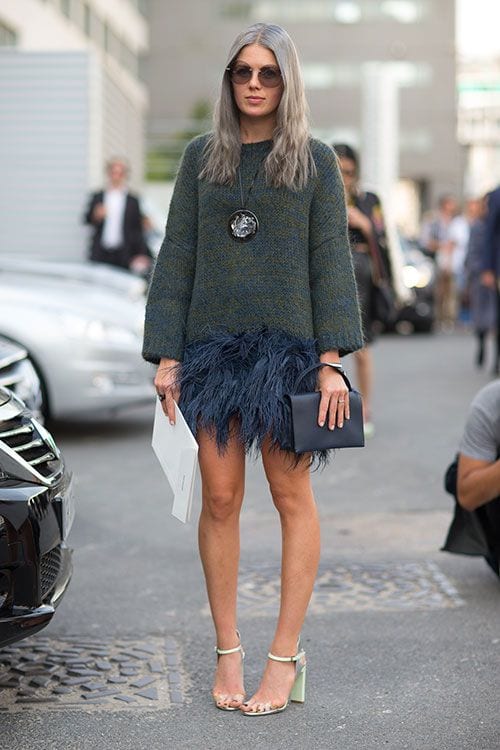 ↓16 – Casual Club Outfit – Go, White,
No matter what color you have, no discrimination. You can pull off an all-white midi dress with silver heels and jewelry like a diva.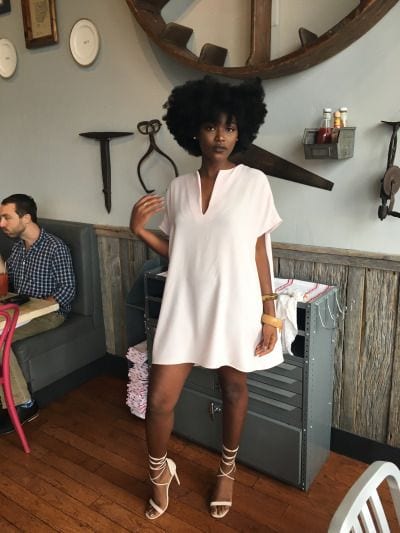 ↓ 15 – Casual Club Outfit with Jeans and Pink Sweater
Casual clubbing is relaxed because you don't have to make so much effort in choosing an outfit. You can wear a matching sweater, and Footwear with jeans and a stole in the neck and still standout.
RECOMMENDED: Outfit with Pink Sweater; 18 Ways to Wear Pink Sweaters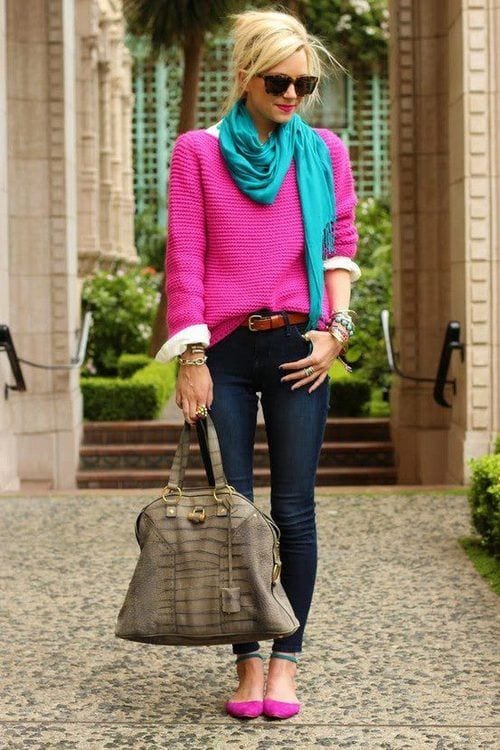 ↓ 14 – Casual Club Outfit Chevron Print Backless Jumpsuit
Jumpsuits are a great way to dress up for club nights. Wear your favorite jumpsuit with pumps or heels and put on some makeup. You are done with little to no effort.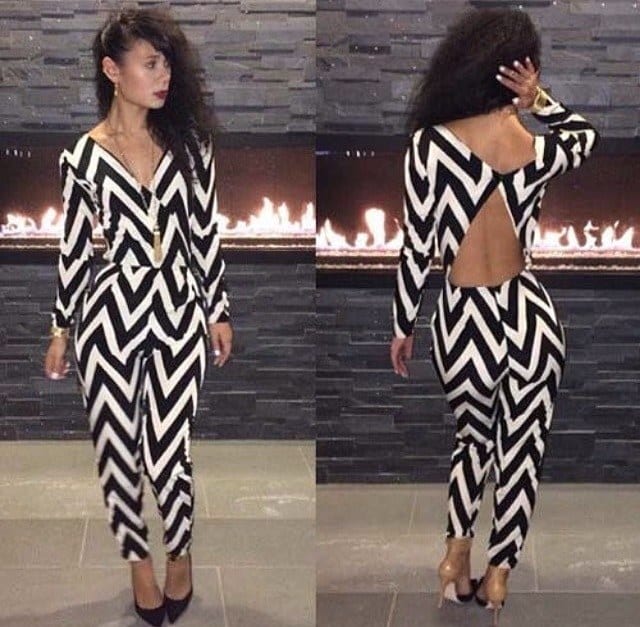 ↓ 13 – Green Casual Club Outfit
Green velvet midi dresses with a bit of shimmer fit the club dress code so well, do try it out someday.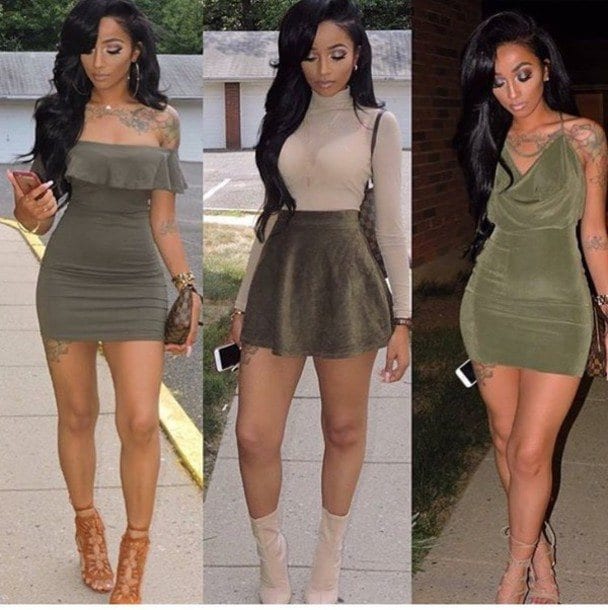 ↓ 12 –  Nude Crossfire Skirt Causal Club Outfit
A nude crossfire skirt with a white crop top will make people fall for you at the club.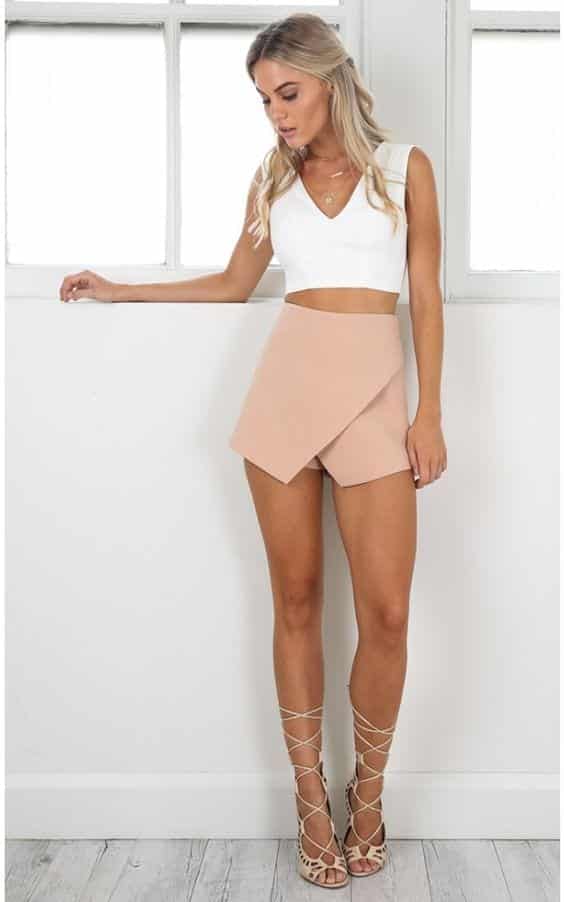 ↓ 11 – Causal Club Outfit With Heels And Rolled Up Pants
Nothing is better than a lace top with high waist rolled up pants and heels to hit the club casually.

↓ 10 – Causal Club Outfit With Tulle Skirts
Tulle skirts are an excellent choice for clubbing. With tule skirt keep the top and hair a little light.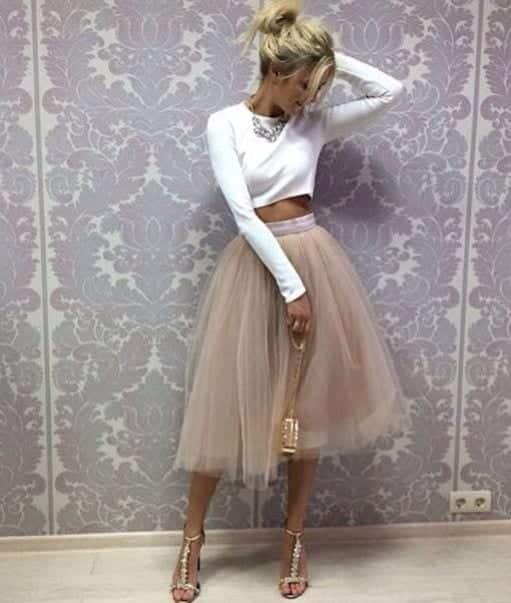 via
↓ 9 – Beige Asymmetric Tank Top
Asymmetrical off white tank top, blackish-blue high waist pants look more than competent when accessorized with delicate jewelry.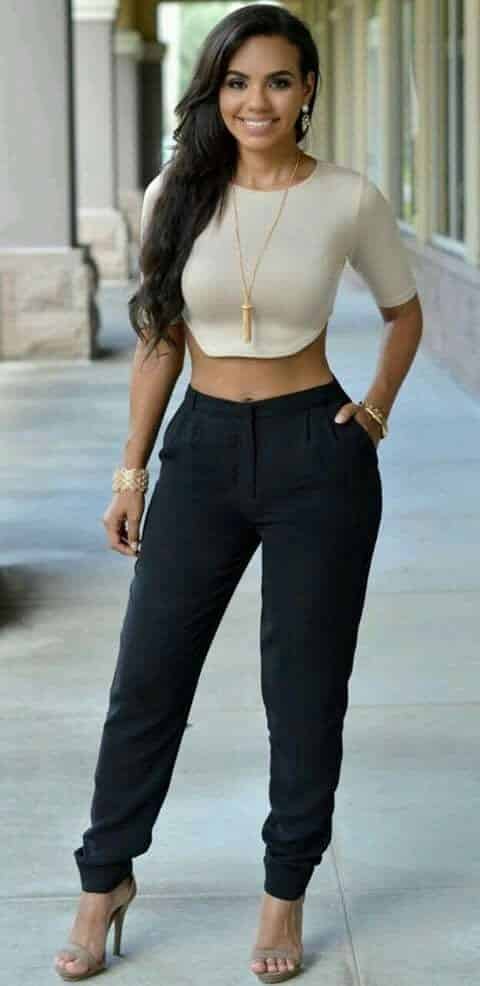 via
↓ 8 – Casual And Lit
If you are planning to head to a club in a random and casual mood, then wear your beloved pair of jeans and pair them your all-time favorite sweatshirt. Accessorize this casual and lit look with bracelets, watch and shimmery sizzling earrings.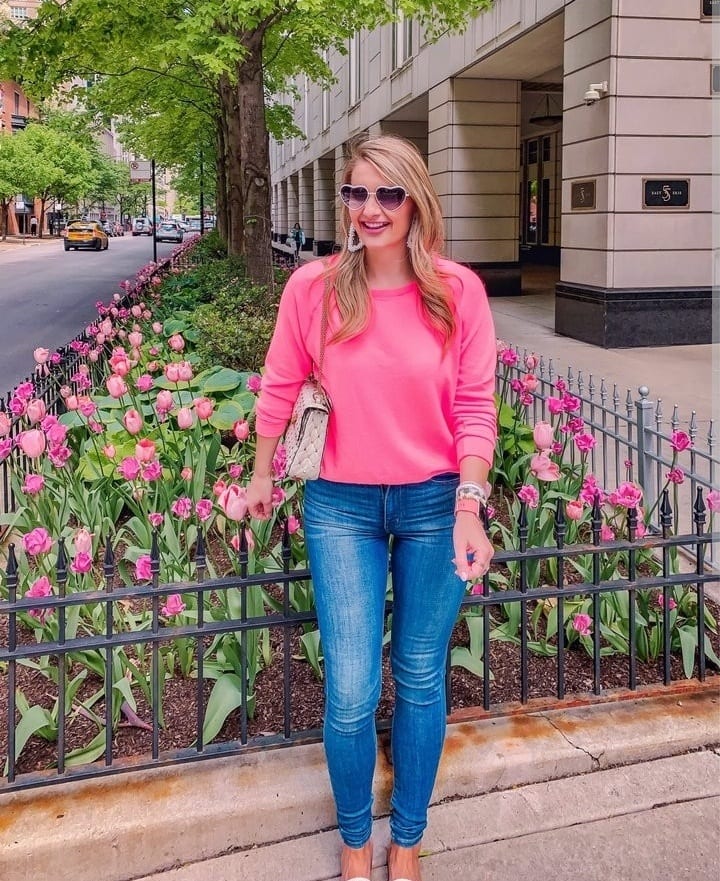 Shop the complete look below
Heart Sunglasses PricePKR 10442.58
AE NE(X)T LEVEL CURVY HIGH-WAISTED JEGGING $49.95
Satin Sweatshirt TREASURE & BOND PriceSale: PKR 4855.80
Golda Slide Sandal ENZO ANGIOLINI Original PricePKR 12000.26PricePKR 7200.1640% off
↓ 7 – Crepe Midi Dress
A pretty plain green crepe mini dress with slide sandals is extremely appropriate attire to wear to a casual club.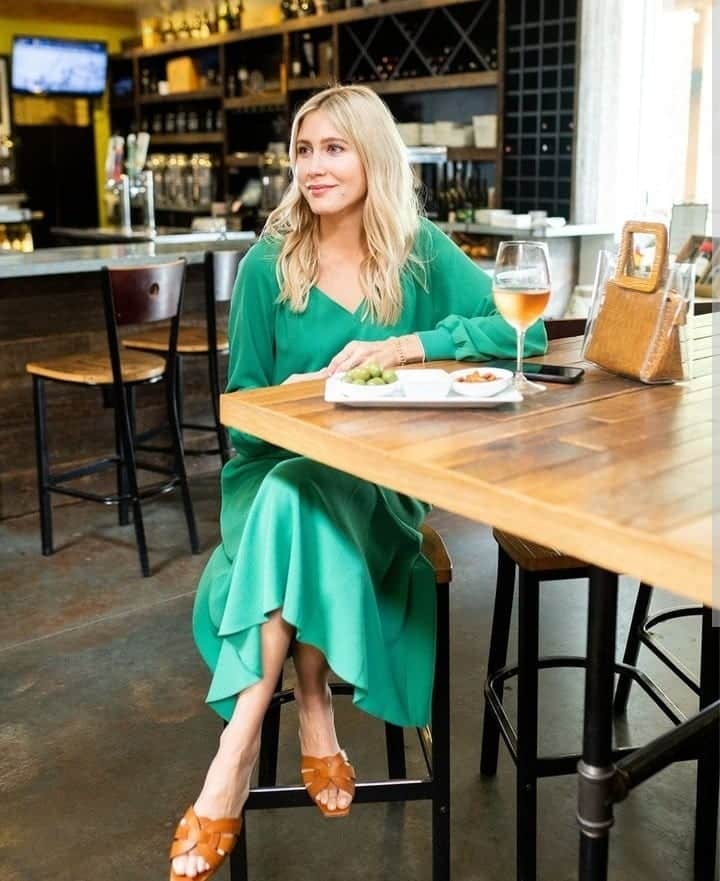 Shop the complete look below
STAUD Mini Shirley Bag $195.00
Tribute Slide Sandal SAINT LAURENT PricePKR 103555.59
↓ 6 – Mini Dress
Mini dresses are appropriate for clubs. They look much better in night clubs, but you can make them a little casual by Pairing them with sneakers and accessorizing with the smartwatch. Wear a pretty gold chain in your neck and don't forget to focus on your hair. Pin them in a low bun and add pearl pins.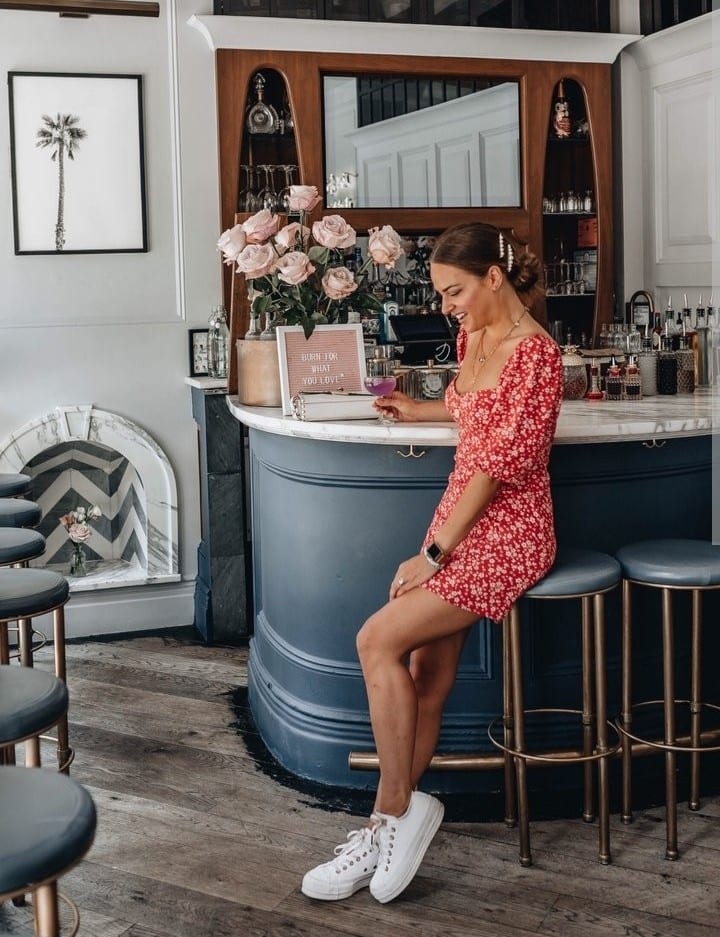 Shop the complete look below
Kopa Sweetheart Neck Minidress REFORMATION PricePKR 37941.37
Chuck Taylor® All Star® Lift Sneaker CONVERSE
VALENTINO Valentino Garavani Rockstud cross-body bag $963
↓ 5 – Flowy Dresses
Flowy dresses always create a win-win situation for girls. They help them radiate cute girly vibes forcing people to glance at them. You can wear these outfits anywhere, including a club. Wear a Flowy dress in one bold shade or floral prints. Fringe slide sandals will suit this outfit even more than you think. Pop up the outfit even more with the help of a cute purse, eye-popping makeup, and well-styled hair.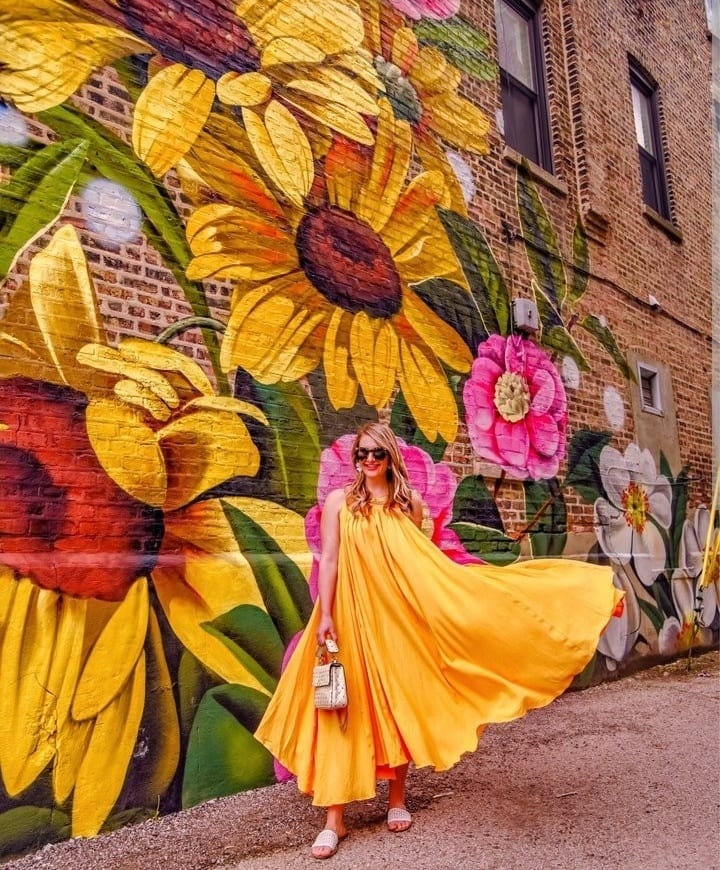 Shop the complete look below
Karen Walker Super Duper Strength Sunglasses $250.00
Vitello Rockstud Lambskin Leather Shoulder Bag VALENTINO GARAVANI PricePKR 486450.18
Mancora Midi Dress $118.00
AEO WOVEN FRINGE SLIDE SANDAL $24.95 $14.97
↓ 4 – Red And White With Denim
Try out this fantastic outfit comprising of a white midi dress and red stars. To add some style to your outfit, throw a denim jacket over your shoulder. Brown shearling boots, crossbody bag, and dark lipstick will complete the look.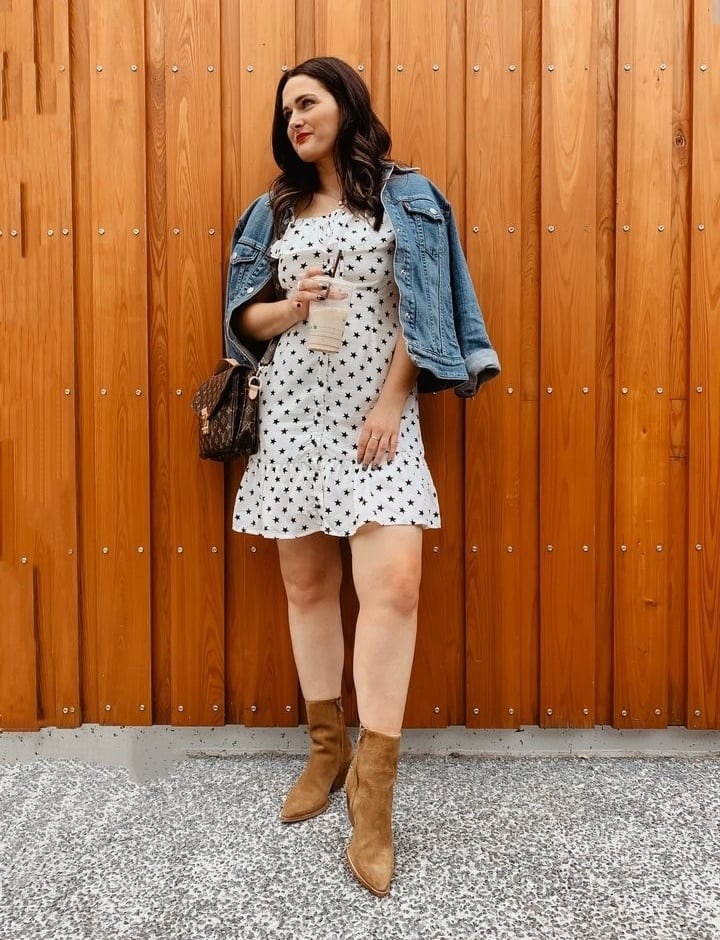 Shop the complete look below
Caty $195.00
Amrdy Titanium Steel Bangle Women's Fashion Classic Lovely Brilliance Bracelet – – 15$
JUDYBRIDAL Oversize Denim Jacket for Women Ripped Jean – 35$
↓ 3 – Casual Clubbing In December
December is the coldest month of the year in many countries and Christmas makes this month so unique. Hence look your best this month even on casual clubbing. This ribbed knit mini hot red dress looks awe-inspiring when paired with over the knee suede leather boots. Throw over a check or plaid jacket or cape shawl and pick up a small crossbody bag to complete the look.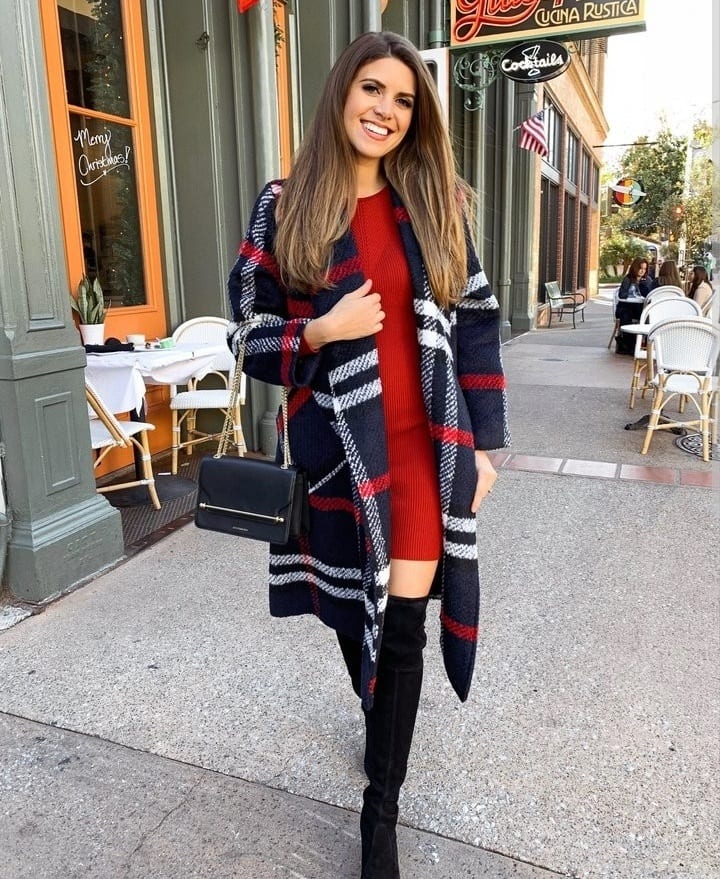 Shop the complete look below
'ELLIS' BLACK CLASSIC OVER THE KNEE SUEDE LEATHER BOOTS USD 163
Urban Bliss Ribbed Knit Mini Dress $33.50$56.00
Chill Out Rabato Check Longline Coat in Navy SKU: T181129005 – 100$
↓ 2 – Floral Midi Dress
A great way to style up for casual clubbing is to wear a floral Midi dress in your favorite colors. You should go with lighter colors in a day and bold at night. Enhance your look with a round straw crossbody bag and cheetah printed wedges. Beachy Waves will suit this look.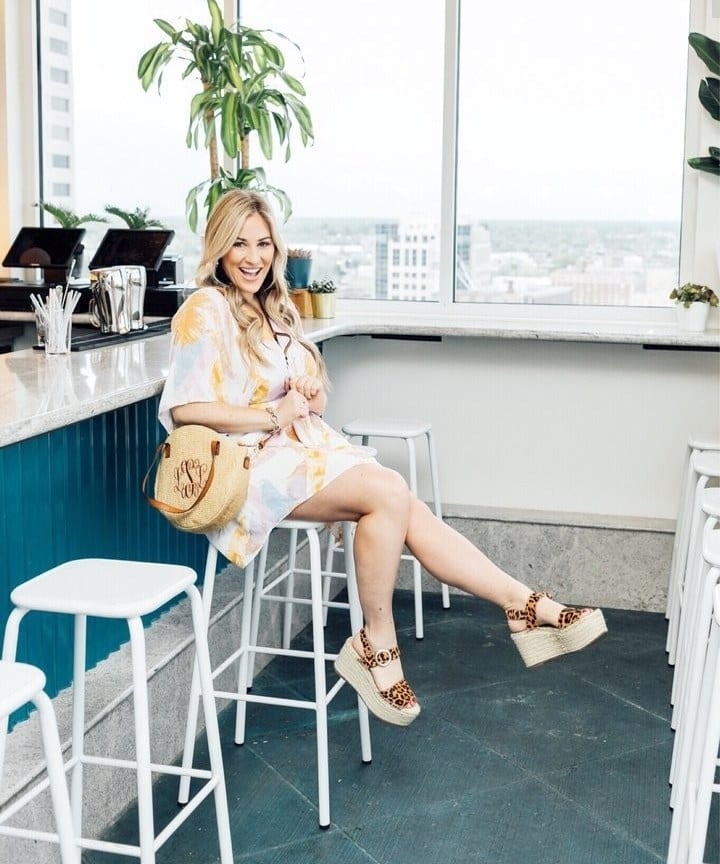 Shop similar items here
monogrammed round straw crossbody bag – 35$
Start Of Vacay Palm Print Dress BUDDY LOVE $90 5 star rating
MARC FISHER LTD Rex Platform Espadrille Sandal – 100$
↓ 1 – Sporty Look
Well, most people might not like wearing a sporty outfit to the gym, but that's all about opinions we think. You can hit the club after gyming in your favorite tee, Leggings, and sneakers. But yeah to avoid too much workout feels open your hair and wear a shimmery jacket, put on a hot color lipstick and accessories a little. It's casual, stylish, and straightforward, of course.
Shop similar items below
bkr Spiked Metallic 1 Liter Water Bottle $29.99
Stronger as One Tight 25″ Lululemon X Barry's NEW USD 118.00
Gucci Rhyton Gucci Logo Leather Sneaker – 15000