How To Wear A Swing Dress: Swing dress belongs to the dancing and the fun-loving era of the 40s, the dance halls in the 40s saw girls who wanted to be liberated and danced their way through life. Basically this brought on the waist fitted and leg showing ballooning dress which moved with the dancing girls beautifully showing their figures.
1950s brought a little more extravagance, little more flare and cloth to the swing dress. So keeping the history in mind girls today can choose to wear the same style swing dresses if opting for a fun day outing or if planning to move on the dance floor. For other times you should choose other newer versions of swing dresses as the layered  ones or frilled. This dress looks especially nice on plus size women as gives them a flatteringly lovely look for the summers. Enjoy the best options below.
Cutest Swing Dress Outfit Ideas for Summer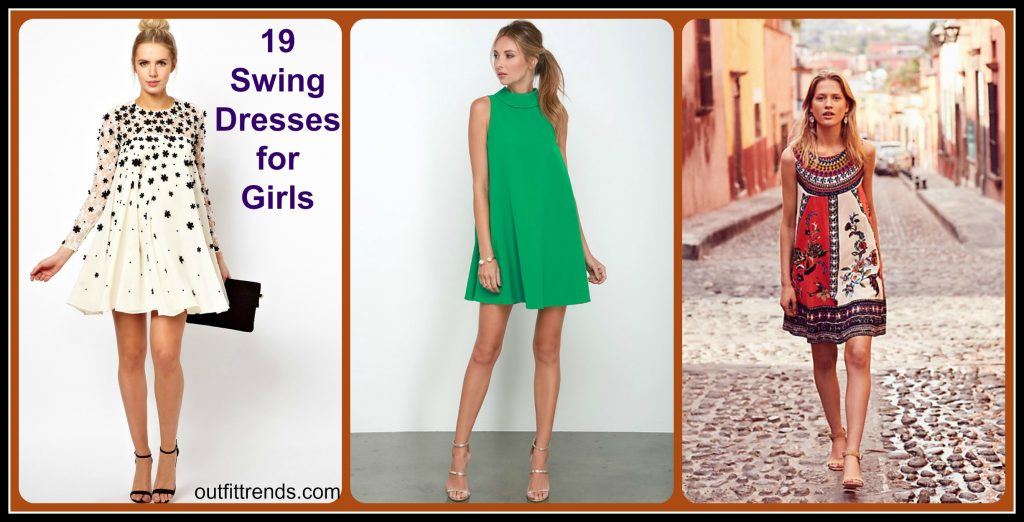 RECOMMENDED: Cute Halter Dresses – 18 Ways to Wear Halter Outfits Everyday
#19. Curvy Girls Style
This beautiful outfit in pale blue is a perfect dress for any plus size girl as it accentuates your look and adds style and sophistication. Wear heeled sandals with tied hair.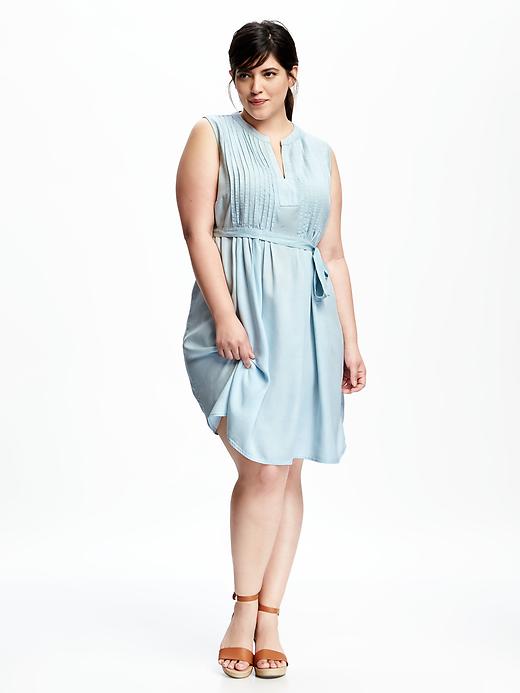 Source
#18. Hot Casual Look
An all white is the color of the hot season. Wear it to your friends day time party or to a lunch in the sweltering heat. Be a vision and wear all accessories in the same tone. White clutch and shoes to diamond studs.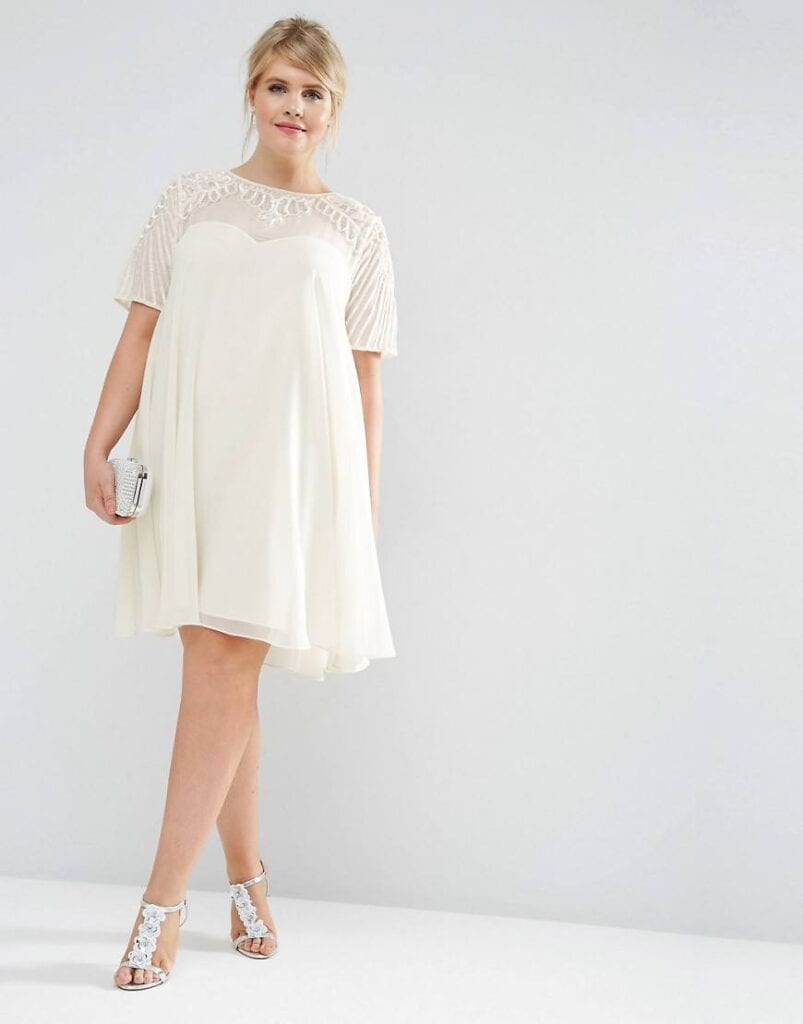 Source
#17. Boho Chic
Going shopping or to the beach, this ethnic embroided  and patterned outfit with a statement necklace and a shoulder bad will look superb on everyone. Choose brown combo with white this season..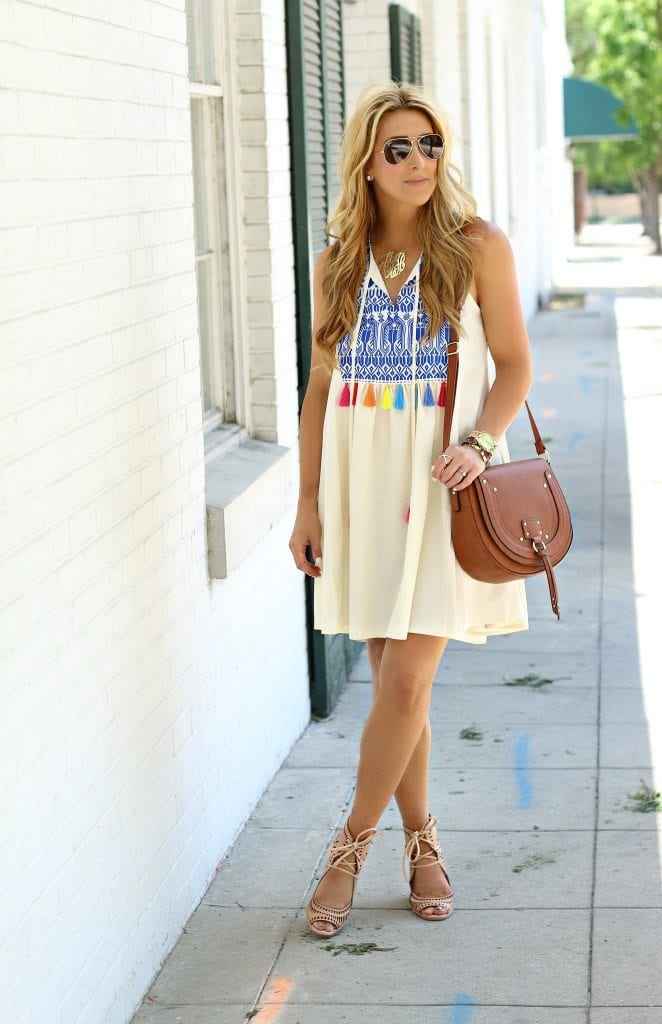 #16. 1950s Classic for Parties and Weddings
If planning to go to a party,this lime yellow frock will make heads turn. but let the dress do the talking and keep everything else low key. Put on small studs and white heels and that it for your prep with this piece.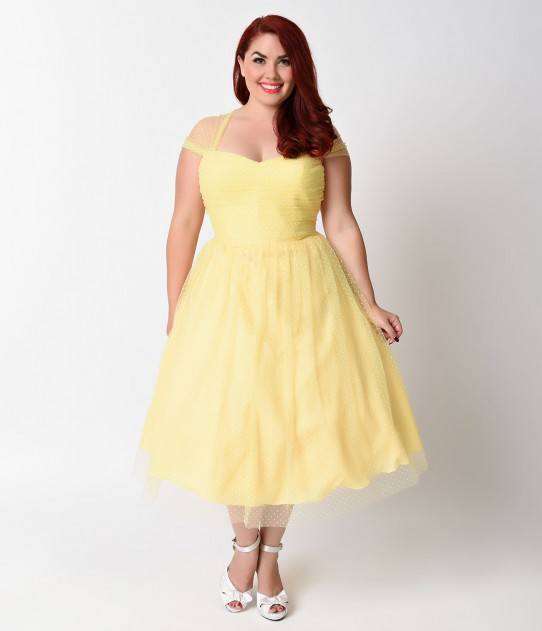 Source
Do have a look at Wedding Dresses with Open Back – 30 Different Looks to Copy
#15. Layered Style for Work Dinner
Lilac gives a feeling of coolness and calmness. Opt for this layered swing dress for an office party as it is decent and elegant.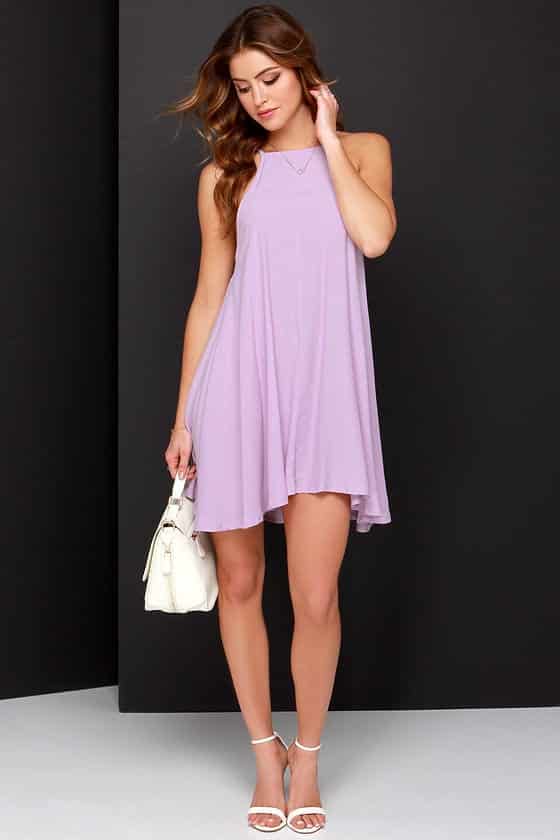 Source
#14. Styling Idea for School/College Girls
Shopping spree in summers can be a bit tiring in the heat so go for this gorgeous outfit in plum matched perfectly with a fedora hat and gladiators and ethnically styled hand bag.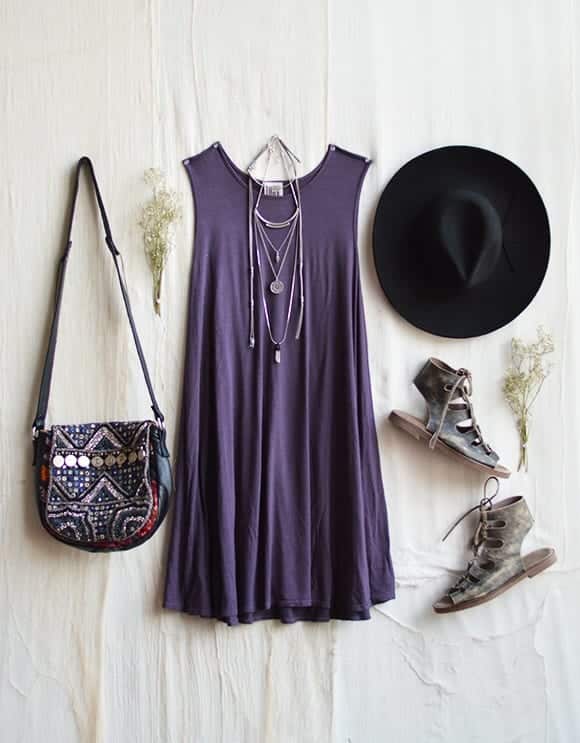 Source
#13. Beach Side Party
Beach parties call for simple dresses yet styling looks. This frock in cotton is absolutely gorgeous for a day out in the sun.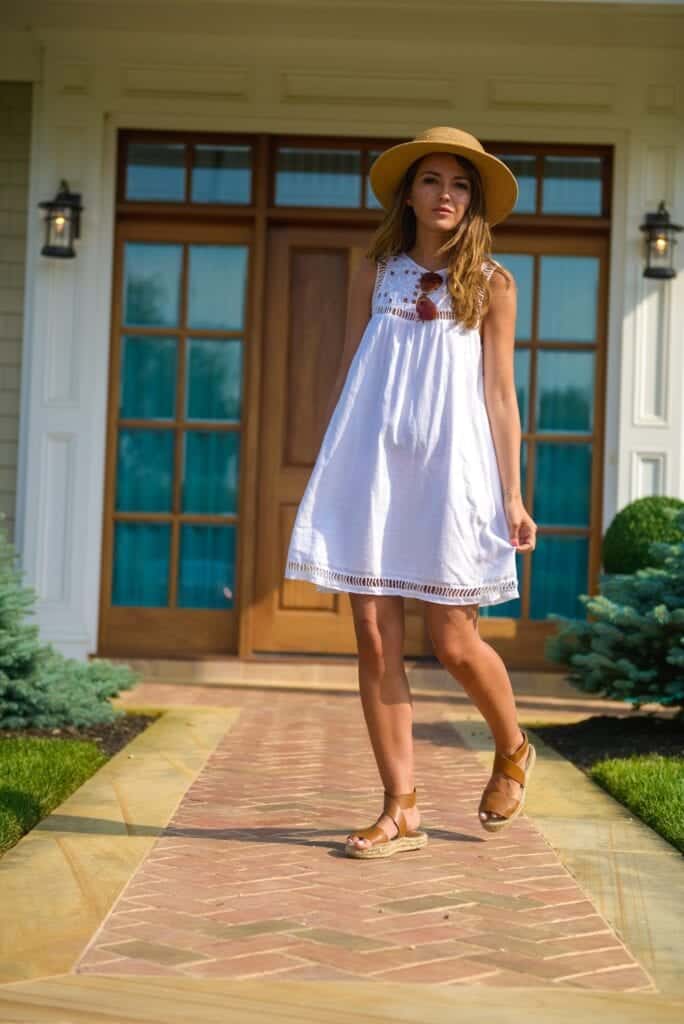 Source
Don't miss out 16 Best Beach Party Outfit Ideas for Women- Beach Style Look
#12. Winter Fashion
Swing dresses are not restricted to summers but can be styled for the winters as shown with long thigh high boots and a jacket.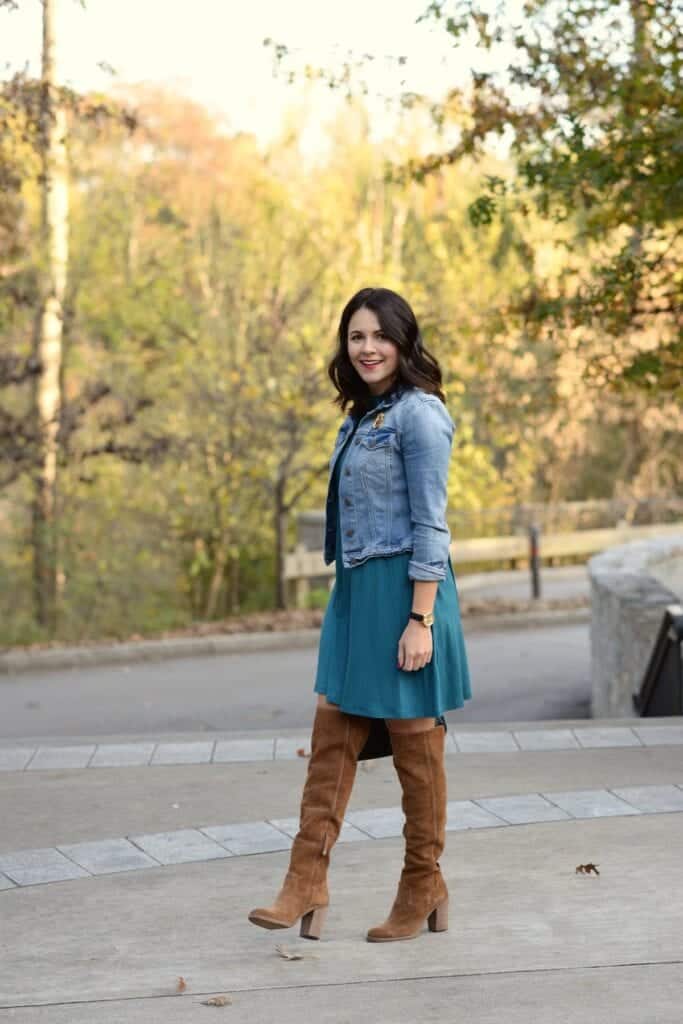 #11. Turtle Neck for Work
A classic dress you must invest in with a turtle neck giving a modest feeling yet adding sophistication that no one can beat when worn with golden heels and a rough pony tail.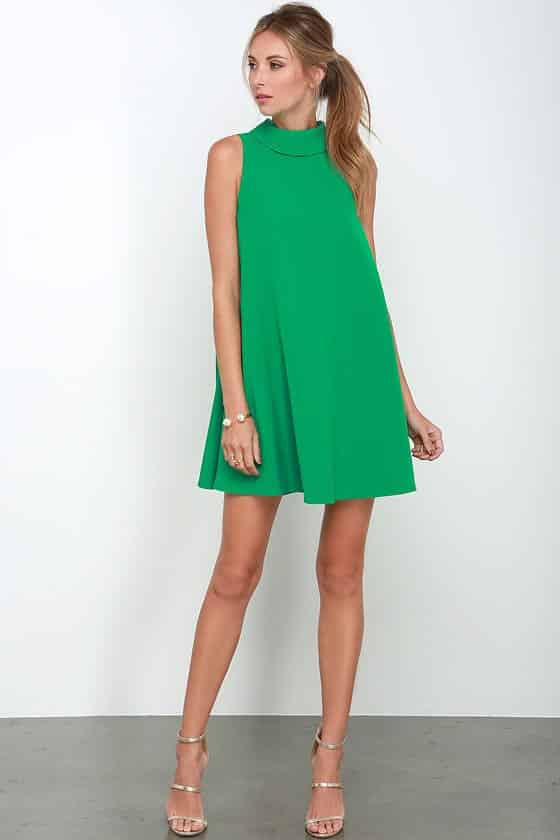 Source
#10. Tomboy Look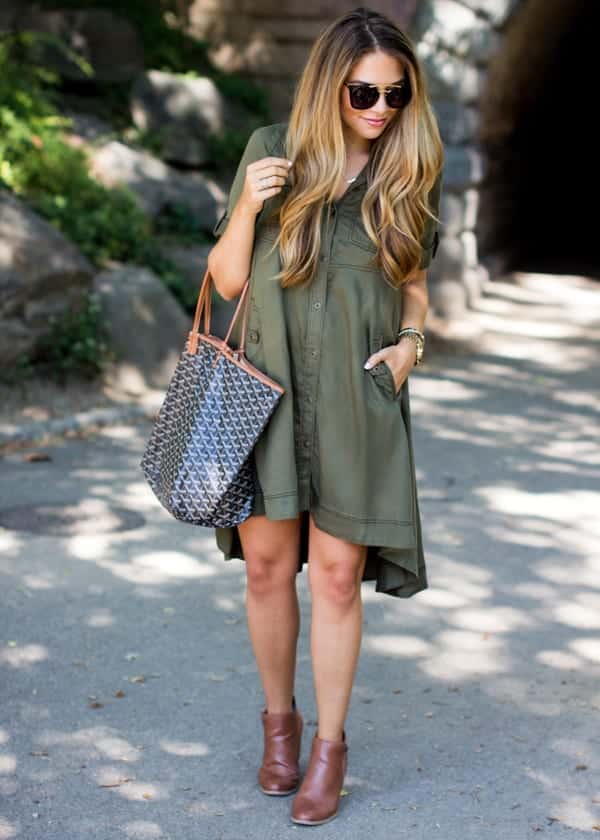 #09. Cropped Top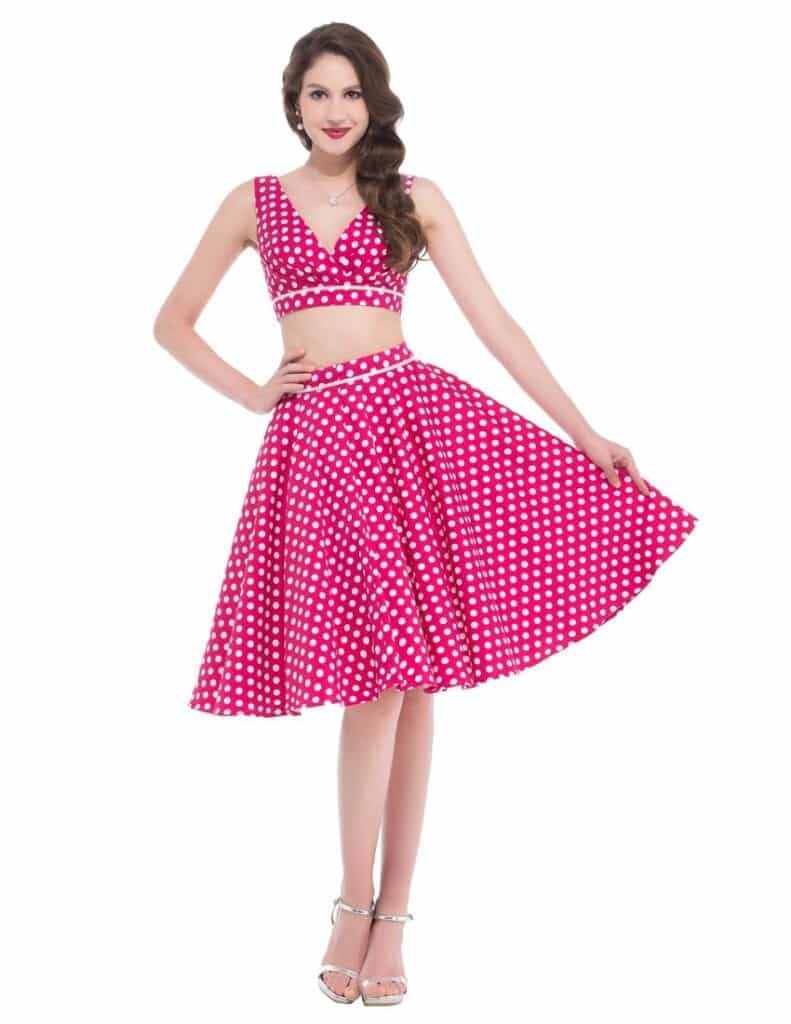 Source
#08. Vintage 1940s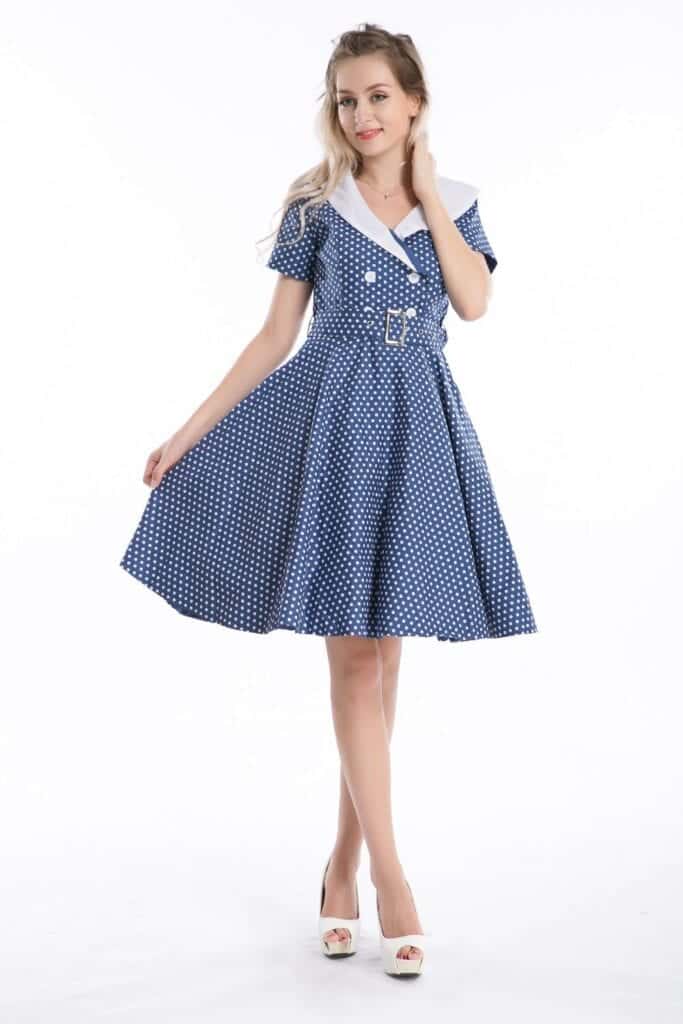 Source
#07. Bar Mitzvah Outfit Idea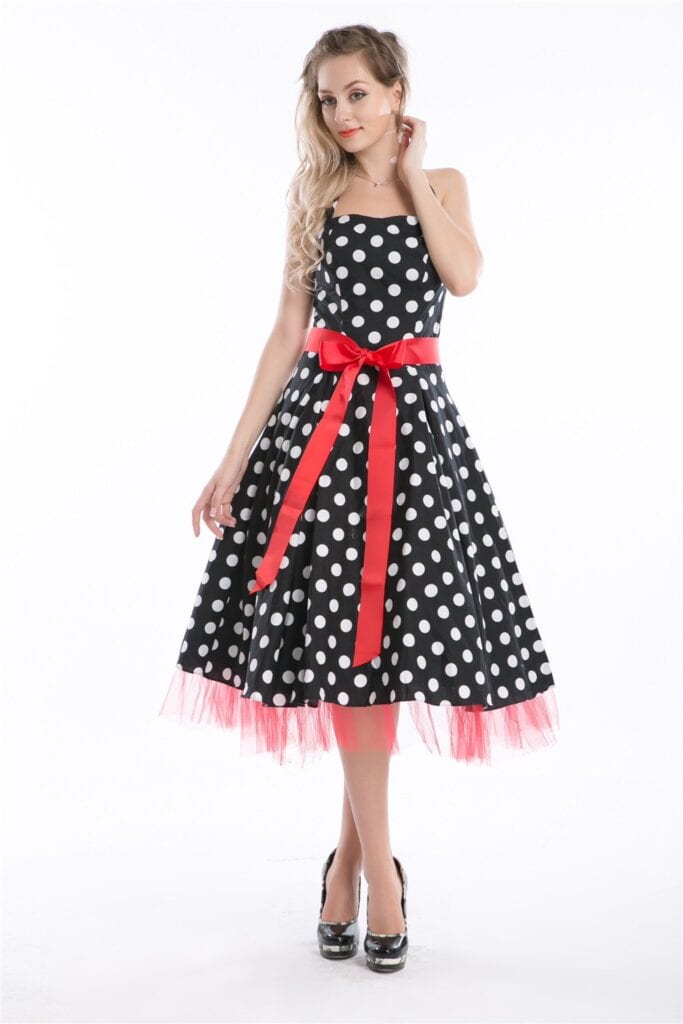 Source
#06. Cocktail Party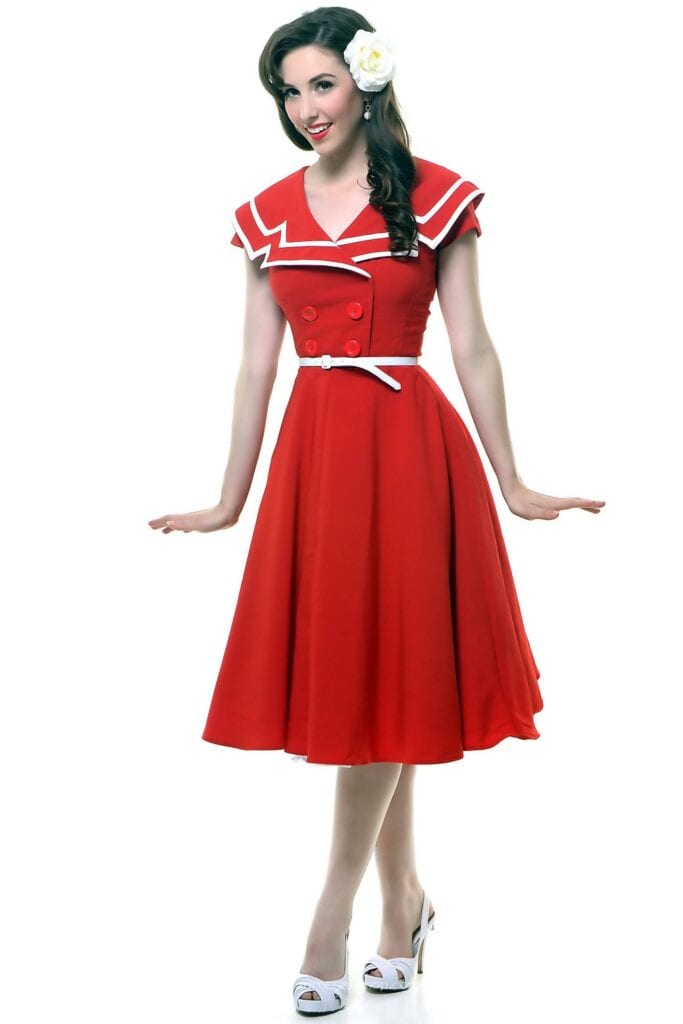 Source
#05. Plus Size Spring Fashion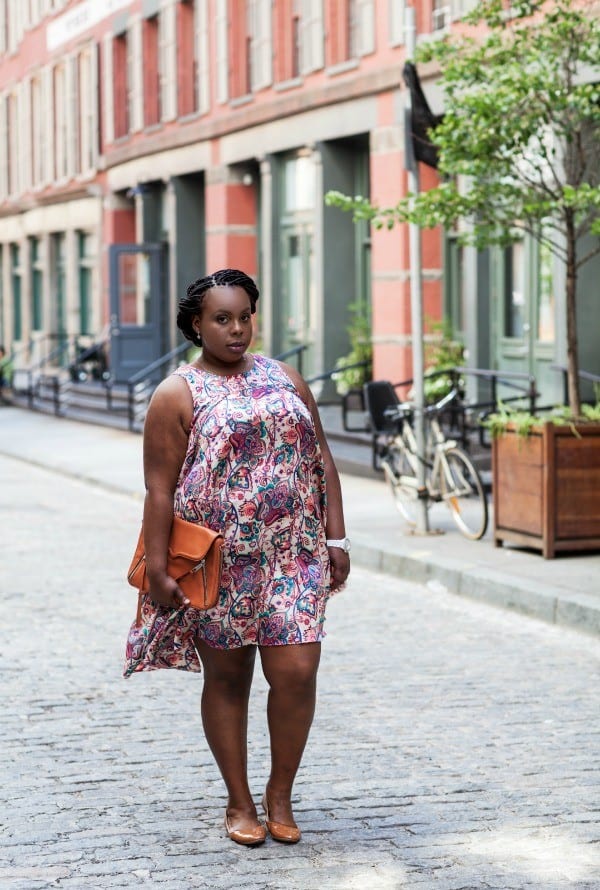 Source
#04. Add Lace for a Formal Touch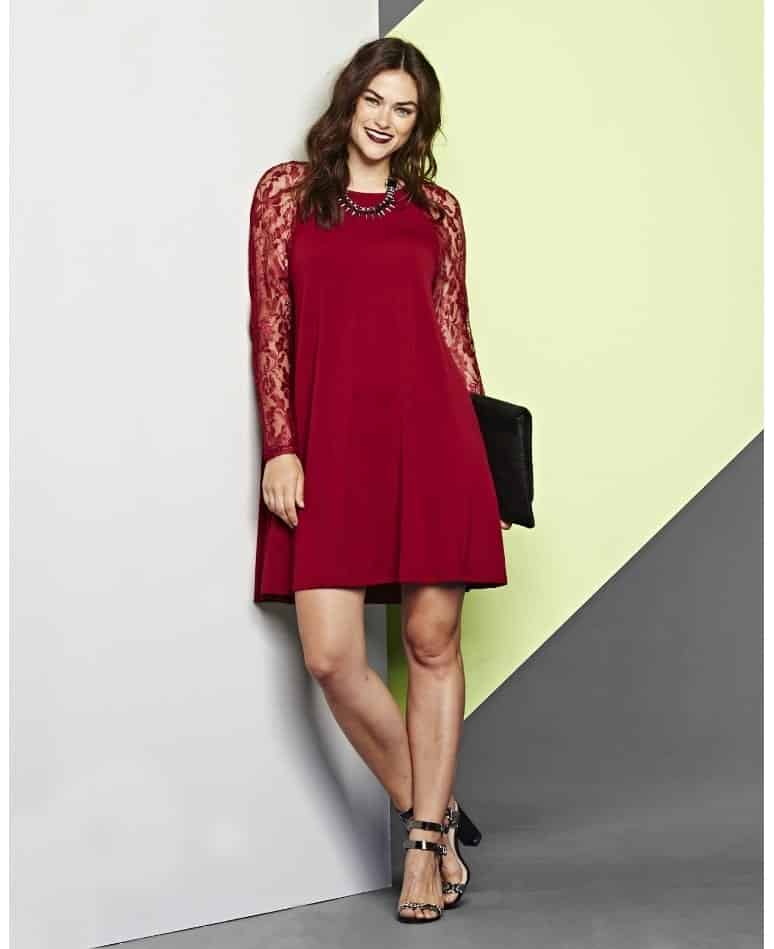 Source
#03. Bold and Blue Summer Dress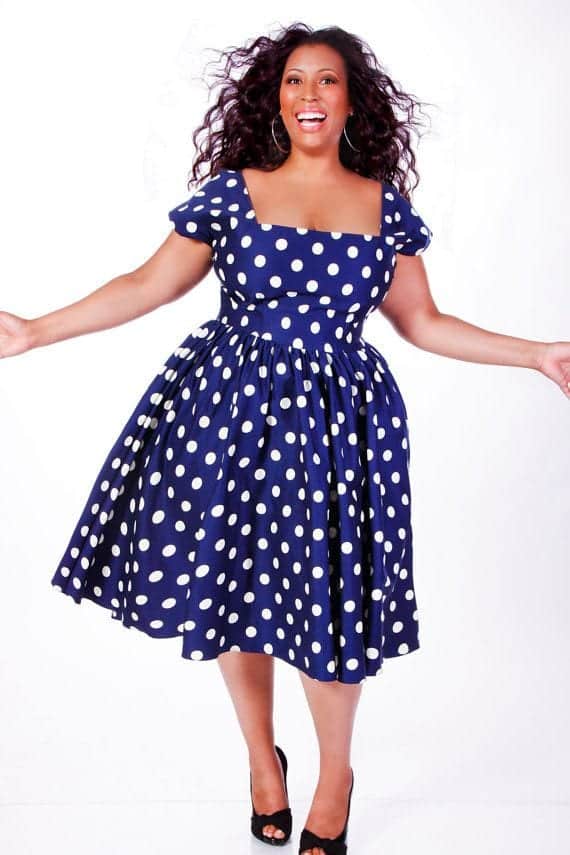 Source
#02. Summer Wine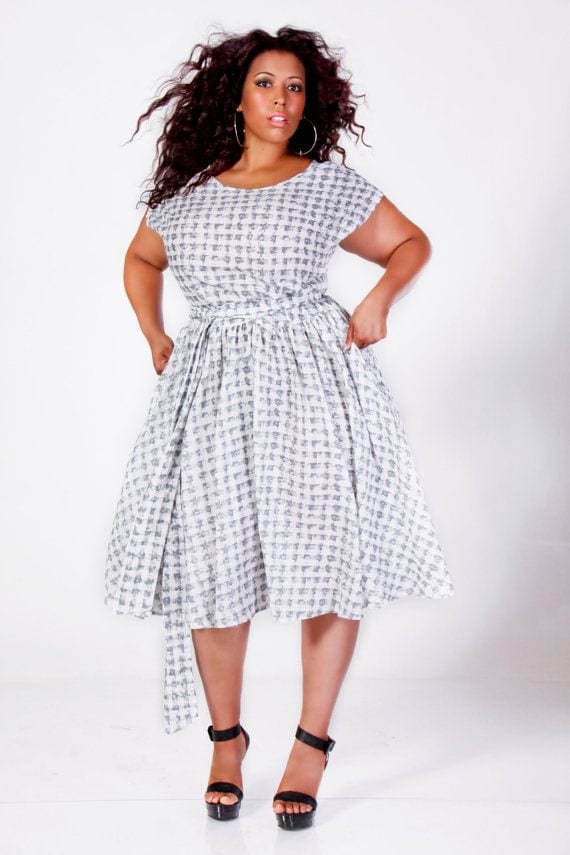 Source
#01. LBD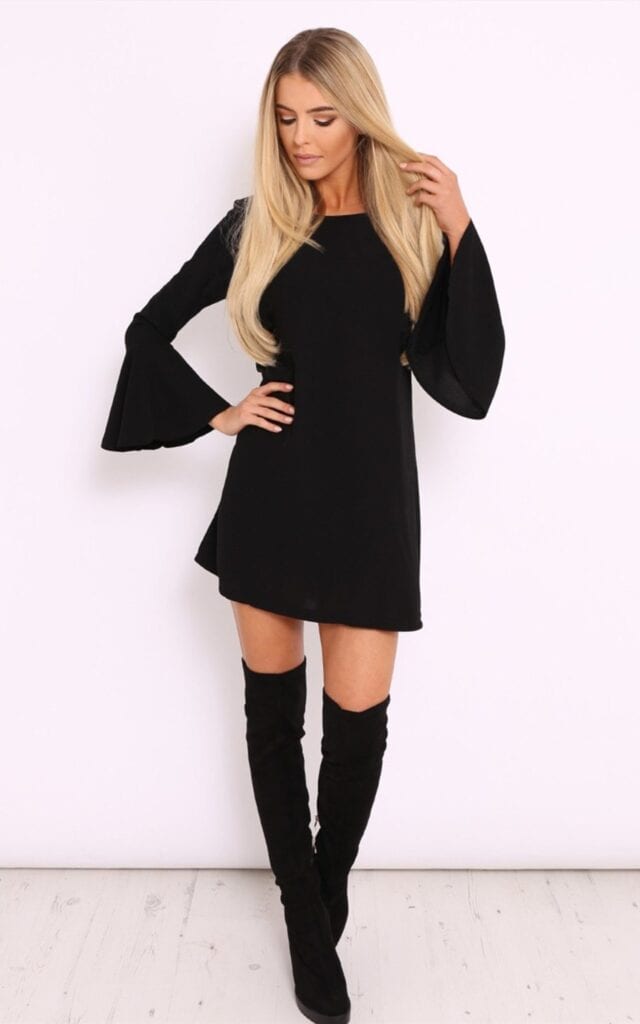 Source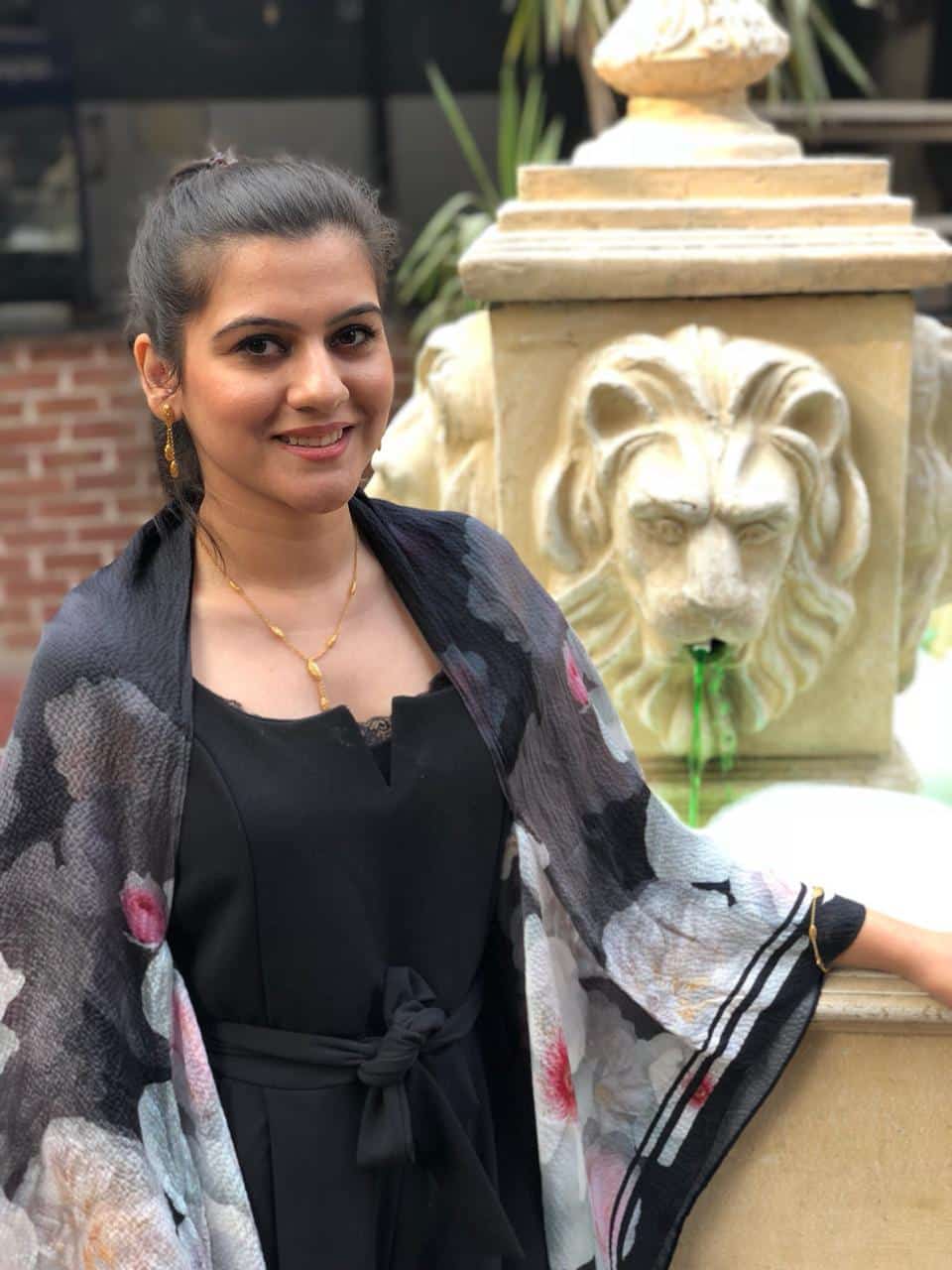 A content writer by the day and a reader by the night – two things that she loves the most. When Zoona isn't writing, she'll either be thinking of what to bake next or where to travel next. When it comes to writing, she has always been a storyteller and one of her short stories was published in 2014 in the Oxford University Press's anthology of contemporary short stories, I'll Find My Way.  Her love for fiction writing also drove her to complete a short course on "How Writers Write Fiction," at The University of Iowa. Her other interests include binge-watching Netflix or online gaming.