Trendy Fashion for Housewives – If you work from home, and you love fashion, then look no further. We understand that fashionista girls who are housewives crave stylish clothes. It is a wrong conception to believe that a woman working from home or a stay at home mom can not be fashionable.
Rather, a housewife has many fashion needs such as casual, practical yet stylish outfits. From picking kids up from school to attending lunches and committee parties, it is essential to have the perfect female wardrobe. So what are latest fashion trends for housewives? Scroll through the images below of truly fashionable housewives in this collection and be inspired to make your own perfect combination.
What Clothes to Wear for Housewives
A housewife or more appropriately a homemaker is any married woman who chooses to look after her family and home. She usually chooses to do this over having a professional career. But these days, many women are choosing to do both, as they are homemakers who work from home. So compiled here we have some inspiring outfit ideas that housewives can choose for daily wear, casual wear, for going out and even for date nights. We hope you enjoy the ideas, do let us know what you think about these in the comments.
↓ 1 . Eva Longoria Style
For women who love fashion yet cooking, then a simple parrot green dress with heels is perfect. This look can be worn for entertaining guests and dinner party fashion.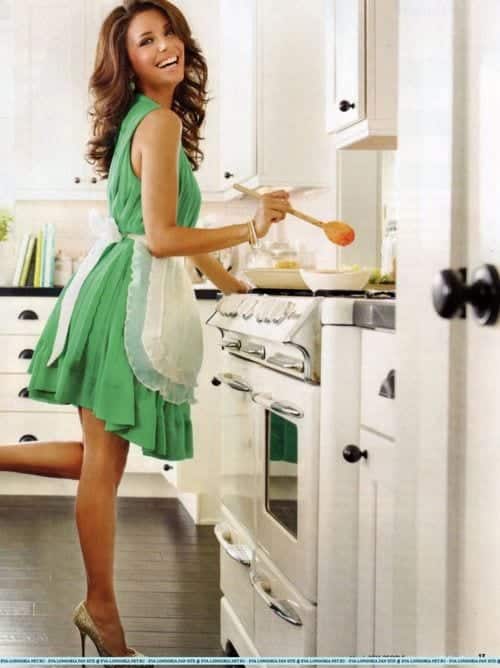 via
↓ 2 . Kids Day Out Outfit
For a kids day out, keep it minimal. For Summer season see 14 ideal minimal dressing ideas.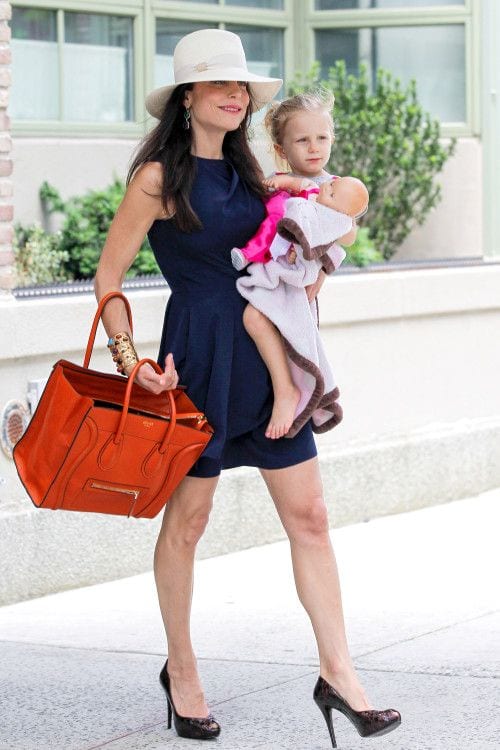 ↓ 3 . How to Wear Casual Outfits for Housewives
An easy way to perk up any outfit is by pairing it with a good handbag and heels. For quick shopping trips, pair a tight t-shirt with jeans.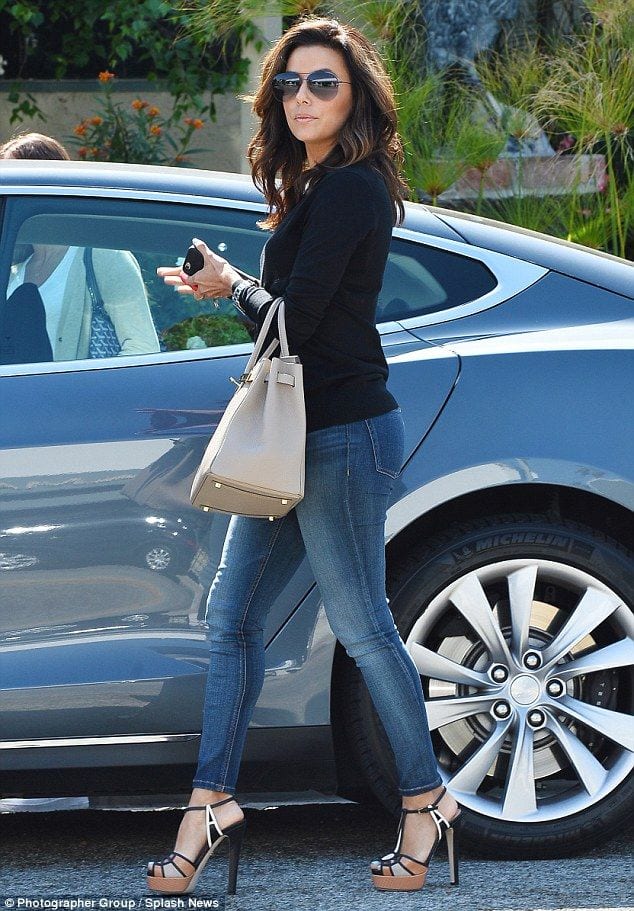 ↓ 4 . Shirt-Dress Picnic Style
A look that works for both parties and office is to wear a long dress that is shaped like a shirt. This looks great on picnics, especially with matching accessories.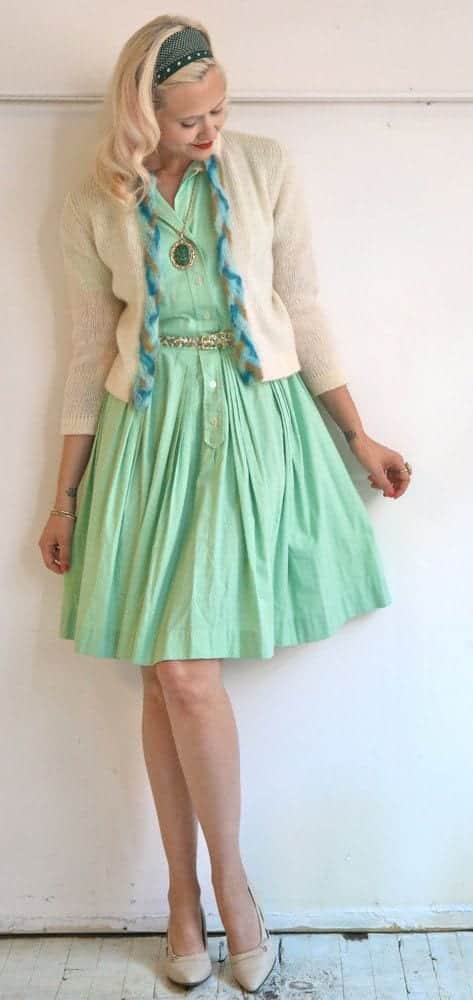 ↓ 5. All White!
Out of ideas? Simply go all white! Load up on chunky gold accessories, let your hair down and enjoy the sun! Perfect look for beach summer fashion.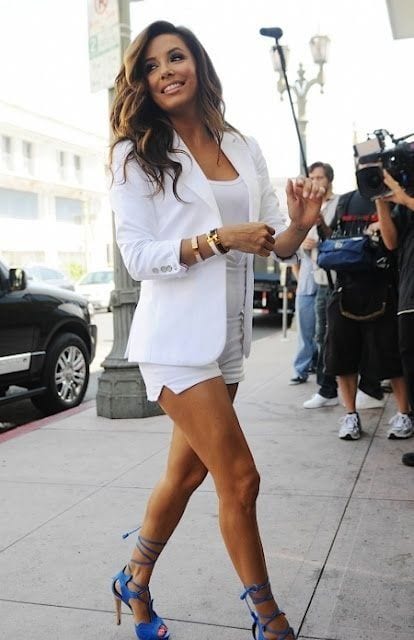 ↓ 6 . Long Shoes Street Style
This cute outfit is perfect for busy moms.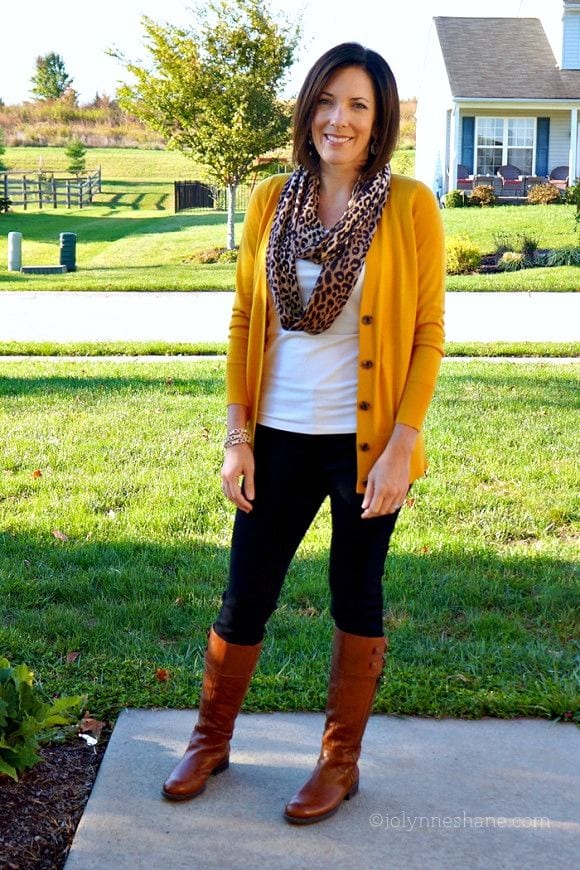 ↓ 7 . Keep it Simple With Skirt
Stripes are in fashion these days, but do not go over board. Keep it classic with stripes and brightly coloured blazer. The shirt can be collared for office fashion. Here are the 20 Latest Fashion Trends for women in 30's.
↓ 8 . Desperate Housewives Style
This iconic style is perfect for classic women seeking elegant style. Wear a silk dress with a shiny brooch.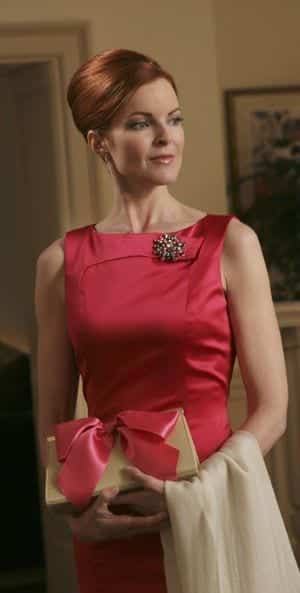 via
↓ 9. Party Wear for Housewives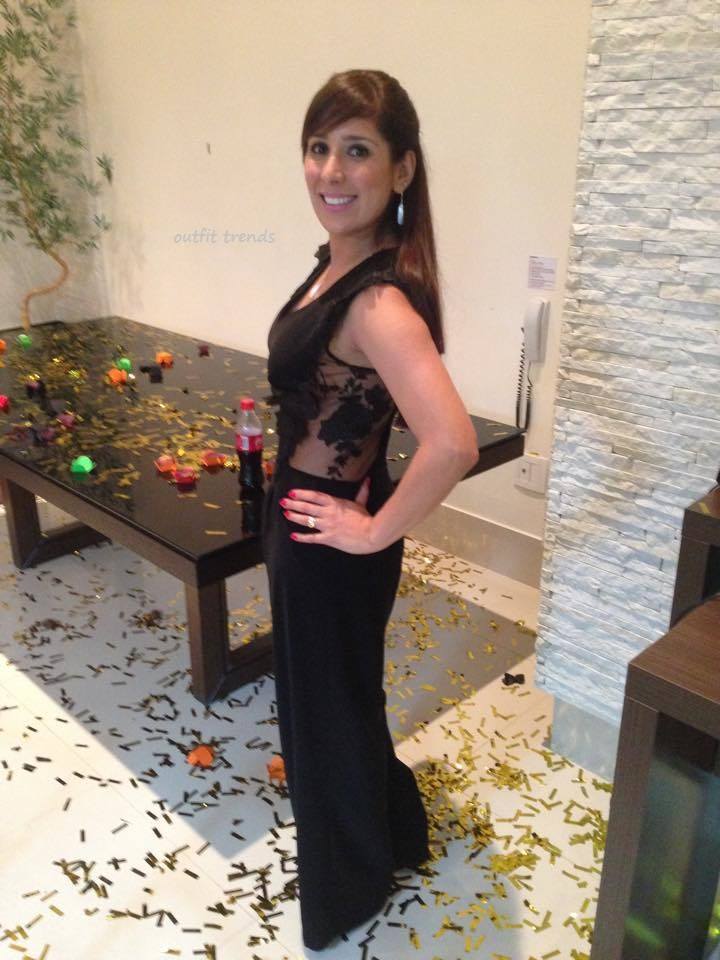 ↓ 10. Sexy Momma Style
If you are attending a parent teacher meeting, or meeting your friends – here is a look for you! Go all white and black, and pair it with bright lips. Perfect summer fashion for sexy women. For more ideas, check out these 28 Fashionable Clothes for Mothers This Year.

via
↓ 11. Birthday Party Wear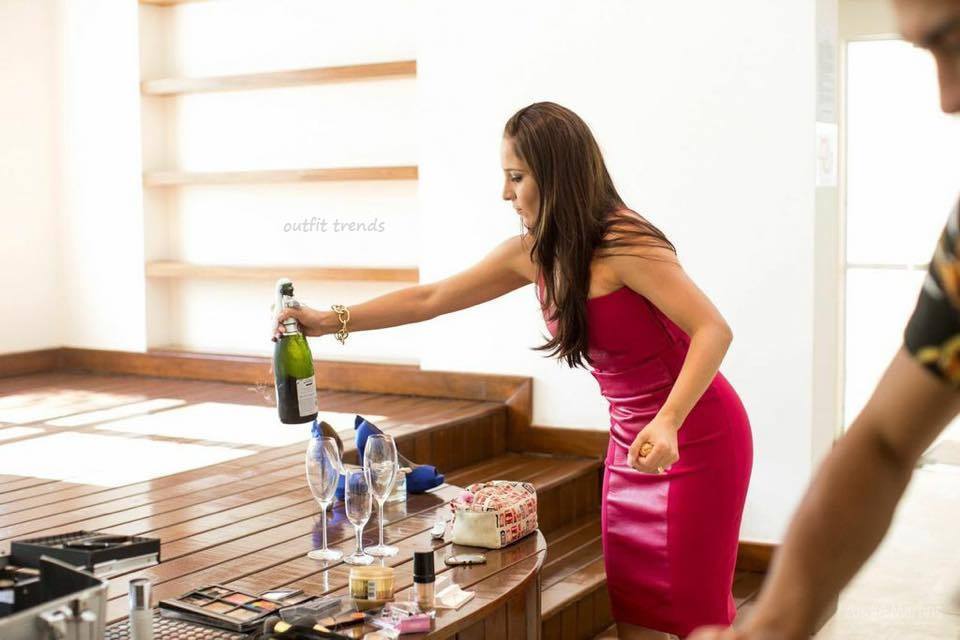 ↓ 12. Student Housewife Fashion
If you are studying part-time, then you need college fashion. Pair a short camel toned blazer with black pants and cheetah loafers.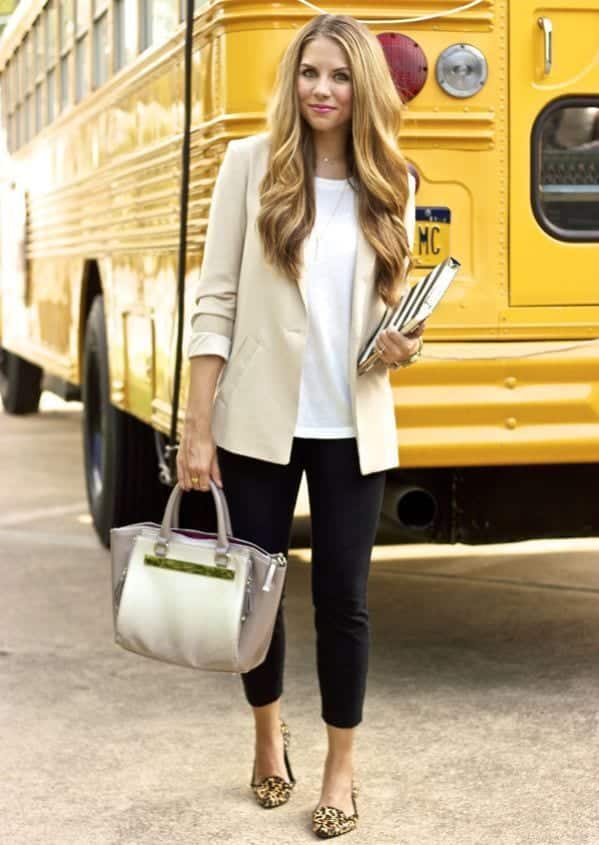 via
↓ 13. Lazy Housewife Style
For the lazy woman, seeking fashion – she should wear a black cape with skinny jeans. Do check out these ideas for Shoes With Skinny Jeans Women for the perfect outfit combination.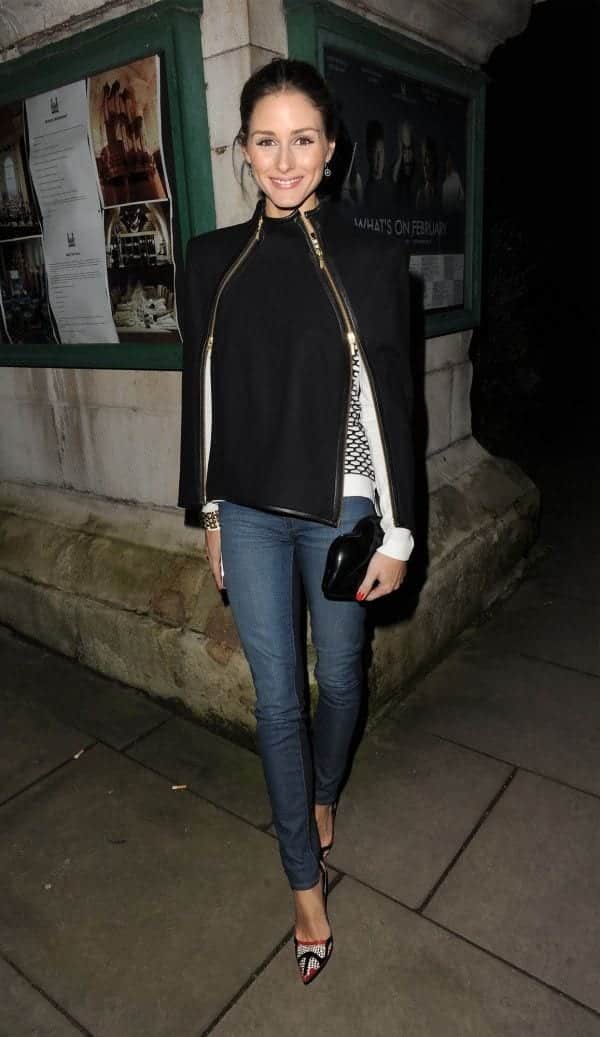 ↓ 14 . Summer Wear With Shorts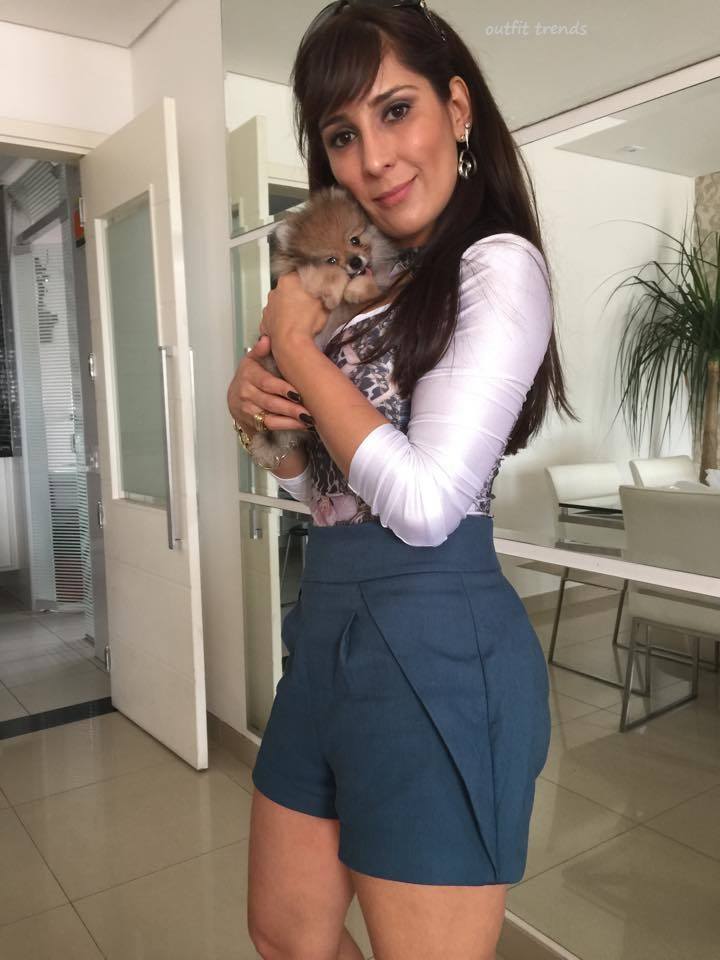 ↓ 15 . The Real Housewives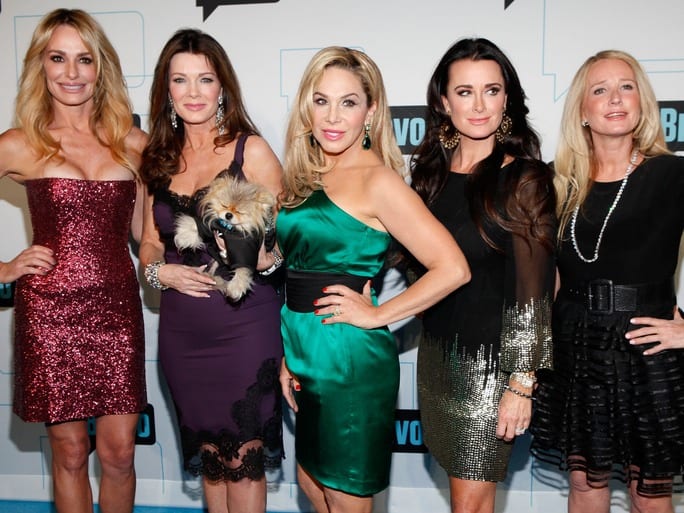 # 16 . The Housewives Of Beverly Hills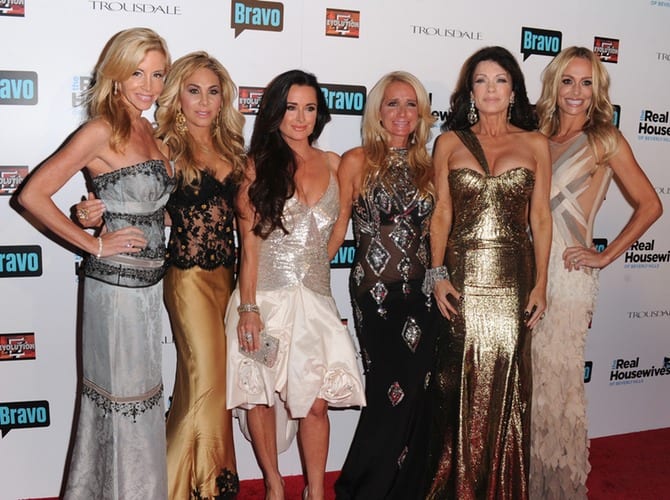 ↓ 17 – Step by Step Video Tutorial – Housewife/Stay at Home Moms Makeup
↓ 18 – Housewife Blogger Style Outfits
There are a number of great housewives these days who are showcasing their style along with some amazing tips through their blogs. These blogs are truly worth following for all housewives. One of our favorite bloggers here is the glamorous housewife and here are some of her best outfits for daily wear that all of us can pull off.
This particular retro look of her consists of a dark blue pencil skirt paired with a striped tee. She added a pop of color through her yellow accessories. RECOMMENDED: Outfits with Pencil Skirts-25 Ways to Wear Pencil Skirts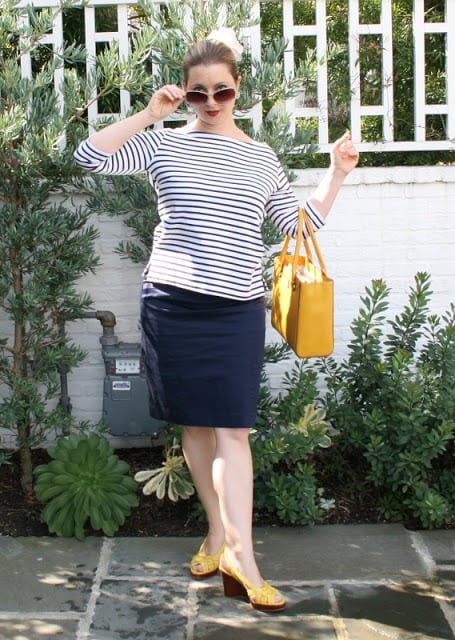 Via
↓ 19 – How to Dress Casually but Stylishly for Housewives
Whether you're wearing wide leg pants, skirts or a dress, style them the right way and carry with confidence and you'll look nothing less than a diva. This glamorous housewife proves our point here: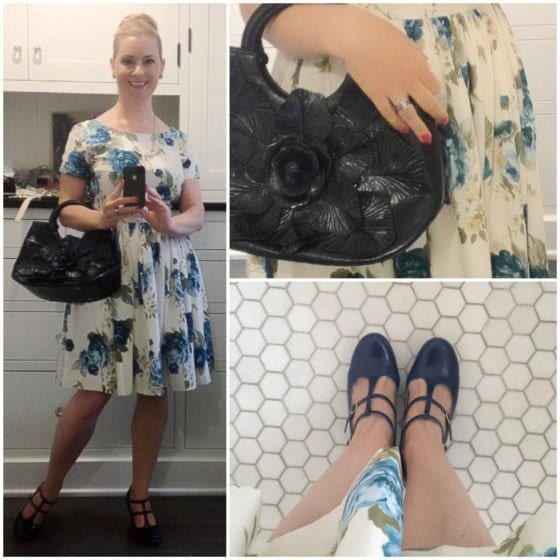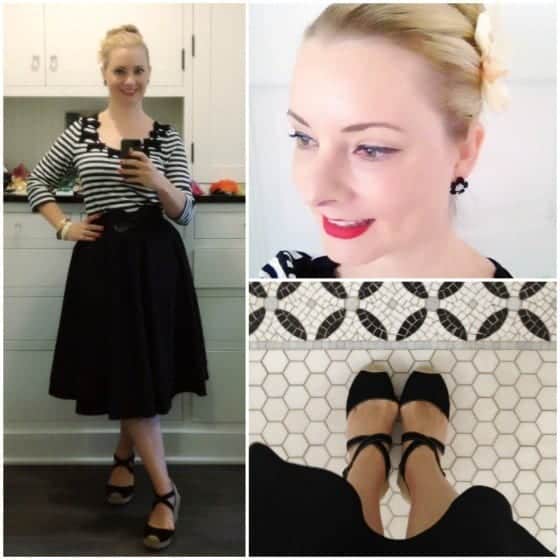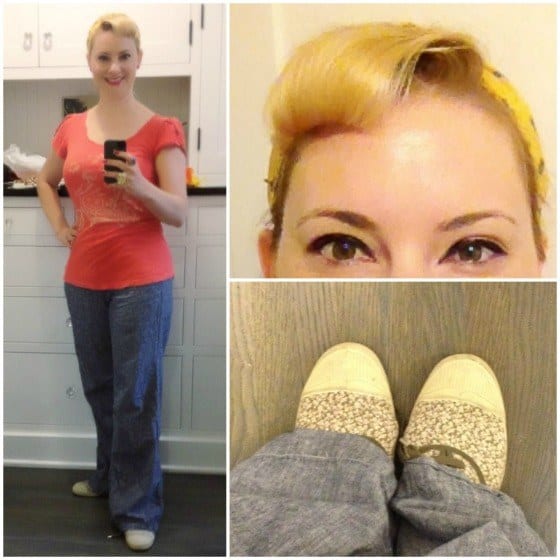 Via
↓ 20 – Comfortable Winter Outfit for Housewives
This winter outfit is all about comfort while making you look classy as always. A dusty pink colored sweater paired with simple black tights and pointed pump shoes. Here are the Best Styles of Sweater for Women this Year.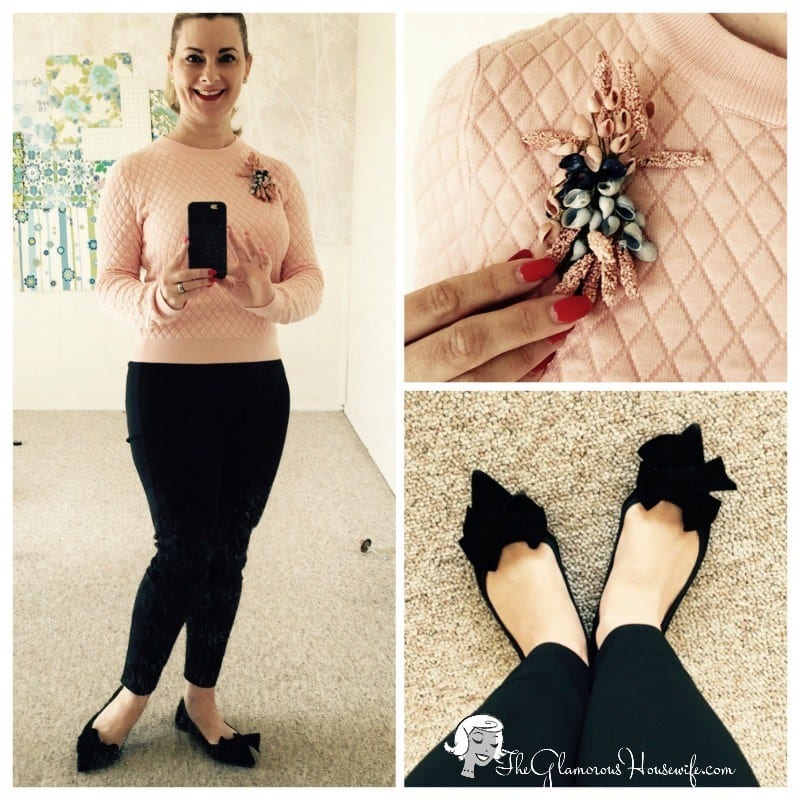 Via
↓ 21 – Celebrity Housewife / Homemaker Outfits
There are a number of famous celebrity homemakers who are known for their impeccable sense of dressing. One example is the Bollywood movie star Shahid Kapoor's 22 years old wife who is a homemaker and her outfits make every girl jealous. Have a look for yourself.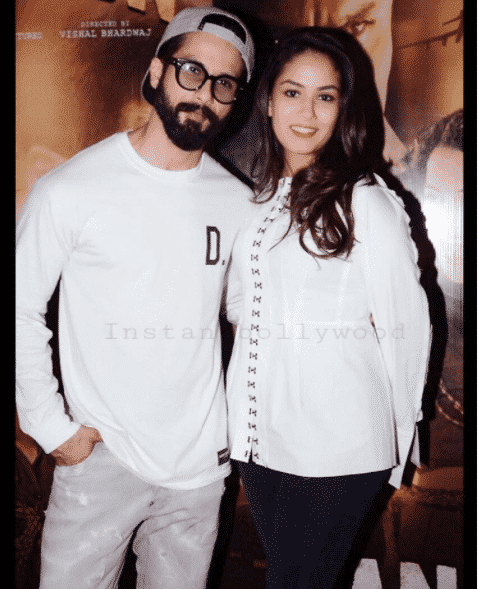 Via
There are also a number of such inspiring housewives from Hollywood who despite continuing their professional careers became great wives and mothers. Examples include Angelina Jolie and Blake Lively. Here's a picture of Jessica out shopping with her two cute daughters.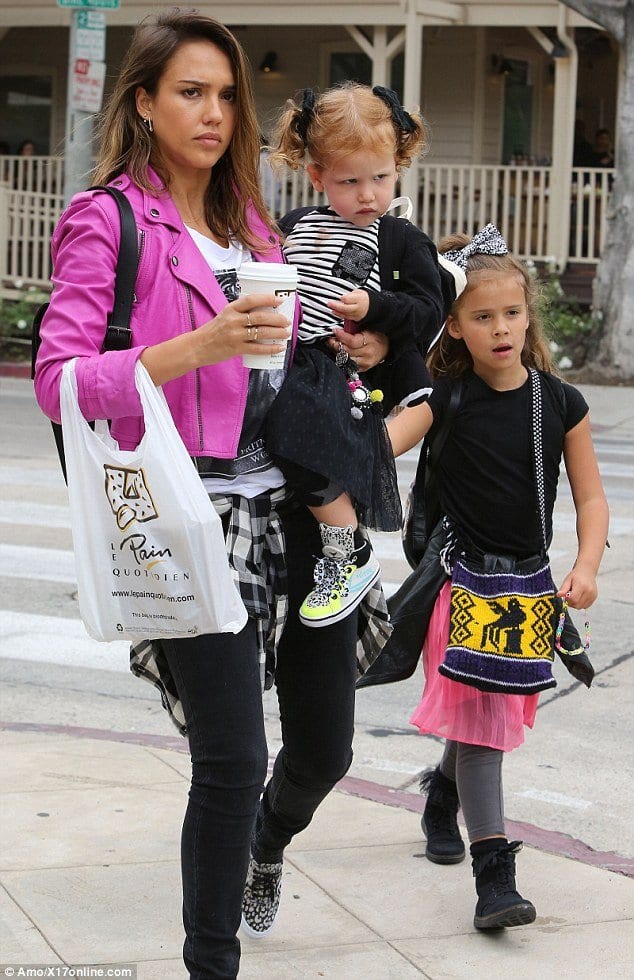 ↓ 22 – Fashionable Housewife Look
You can find inspiration from Angelina Jolie's Simple but Elegant all black outfit as she heads out with her kids. If you too love wearing all black then you can find inspiration from these 25 Celebrities All Black outfits Styles for Fall to Copy.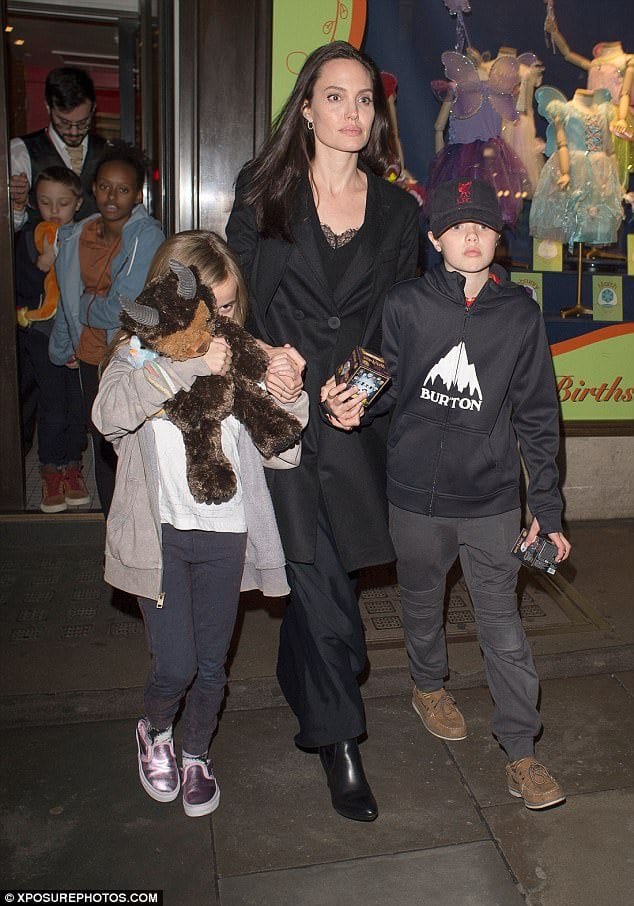 ↓ 23 – Stay at Home Mom Fashion
Being a stay at home mom doesn't mean you can't have date nights or days. So put on your favorite dress and go out with your partner, or go for a nice family outing in style.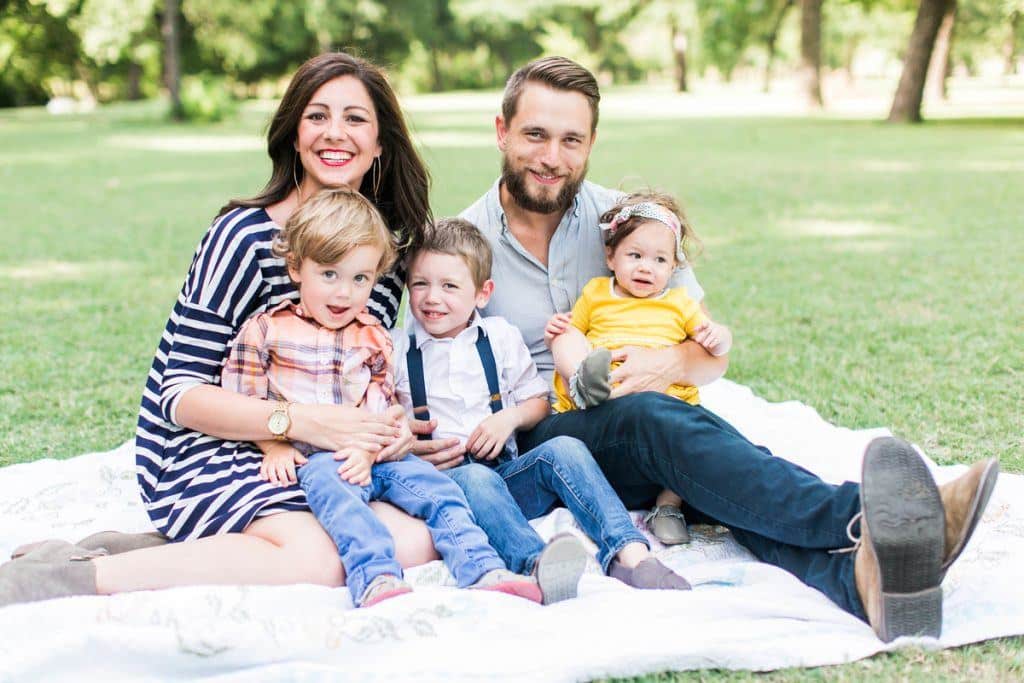 Via
↓24 – What to Wear on Date Night for Housewife
Take cues from Robyn Dixon, famous for the show The Real Housewives of Potomac and wife of a famous basketball player. She's also the mother of two and yet maintains her great sense of style and dressing despite her busy and hectic routine. Here's a look at her recent Valentine's day outfit as she chose to wear a sequenced pants and a white shirt.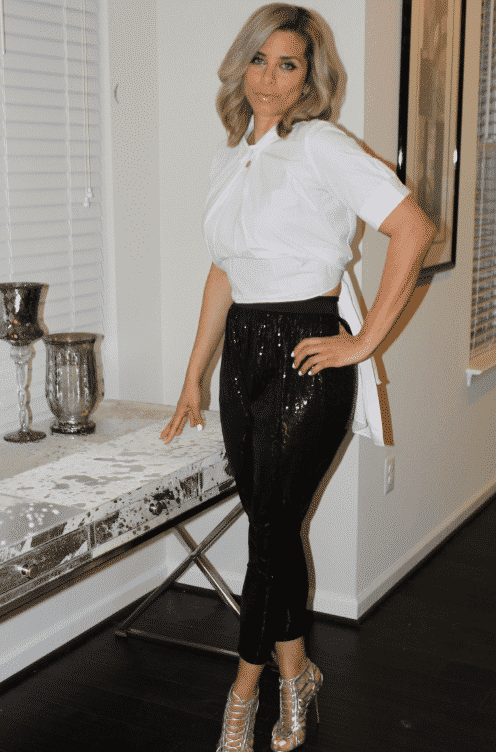 Via