Girls bowling outfits. Fall is just around the corner and summer activities have come to an end. Schools and Colleges are back in the running. With all this work, you definitely need a break on the weekends to let loose and have some fun.
What better way to enjoy your weekend with a couple of friends in the bowling alley? It's fun and competitive.
What to Wear to Bowling?
If you ever think your outfit options are limited, you're wrong! There is no such thing as restrictions and limitations when it comes to the world of fashion.
In this article, we're going to cover all the do's and don'ts of bowling outfits, what kind of jeans can match your bowling shoes, the appropriate length of your dress to bowl, and much more!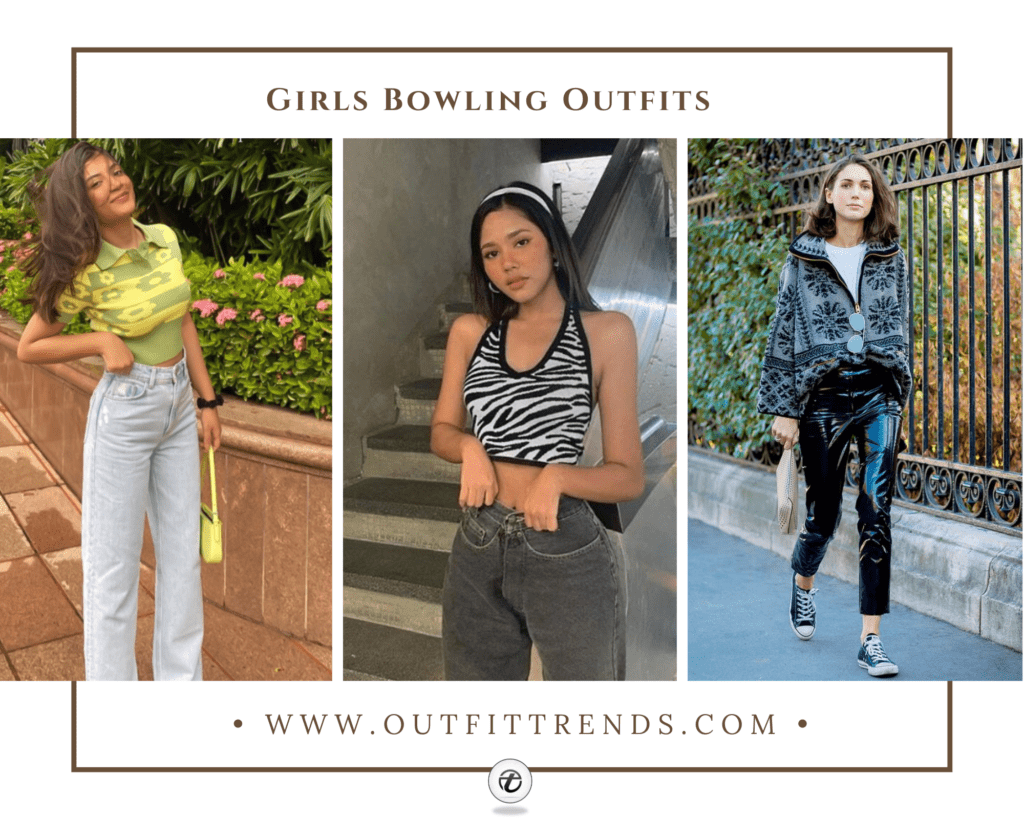 Dos and Donts
There are always some things you have to keep in mind regarding your outfits for certain occasions. While bowling is a very casual and fun occasion, there are certain things you should steer clear of. Nobody likes a fashion disaster and that's not a secret.
Try to wear knee length dresses/skirts or shorter when you go for bowling. While long dresses are still in fashion, you don't want to trip over your dress and ruin a fun night.
Avoid wearing heels! Heels and that slippery bowling floor is definitely not a good combo.
Sneakers or joggers are your best friends when it comes to any kind of sporty activity.
Keep a light material jacket or a shrug with you incase it gets too chilly.
If you want some post worthy material for your socials, dress to impress.
20- Basic Can Also Be Hot
I'm sure all of you are familiar with the "basic white girl outfit" phrase. While most people look down on this look, it still looks super hot. You give off that natural effortless beauty vibe. When you're not in the mood to dress heavy or you're just simply too lazy to put in too much work and time in dressing up, this is the perfect look for you.
What's even better is that it's perfectly suitable for bowling. You'll feel comfortable, you'll be looking fly and the most important thing is, you'll be having fun. A simple white tee paired with blue jeans and a black belt.
Put on your white converse and add a pair of hoops and a pretty minimalist heart necklace. Keep a jacket with you just in case the weather starts acting up. You're all set for bowling!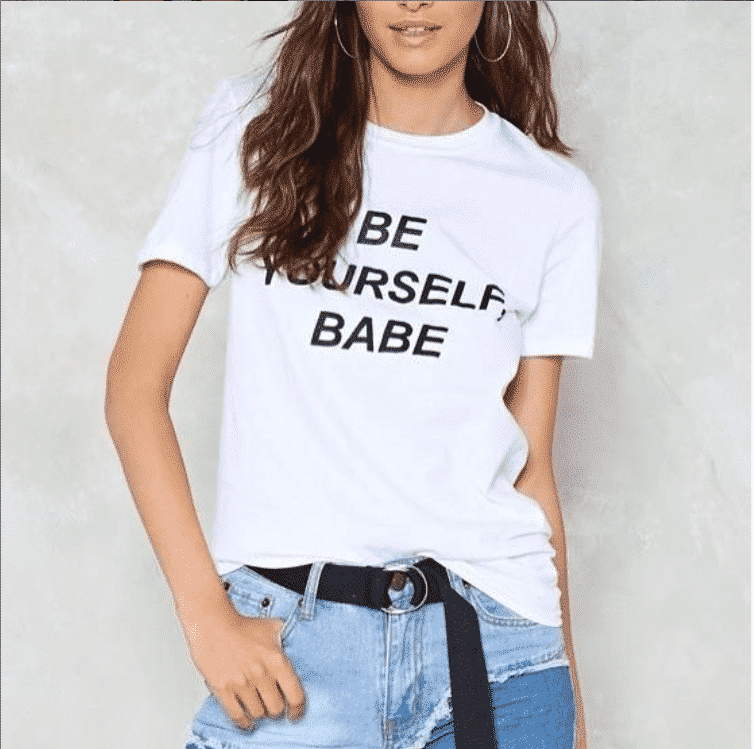 19 – Florals Aren't Just for Summer and the Outdoors
Whenever we think of florals, the outdoor summery weather comes to mind. Well, what if I let you in on a little secret? Florals aren't only meant to be worn in the spring or summer.
You just know have to know how to include floral patterns in your outfits. A midi black dress printed with white floral patterns and paired with black sneakers is one of the hottest looks you can choose for bowling.
Not only is it chic, but it's also bowling-friendly! So you can look good and have fun. A simple gold chain with a round pendant along with small hoop earrings will complete your looks. If you feel like adding some jewelry, throw in a thin bracelet and you're all set to go!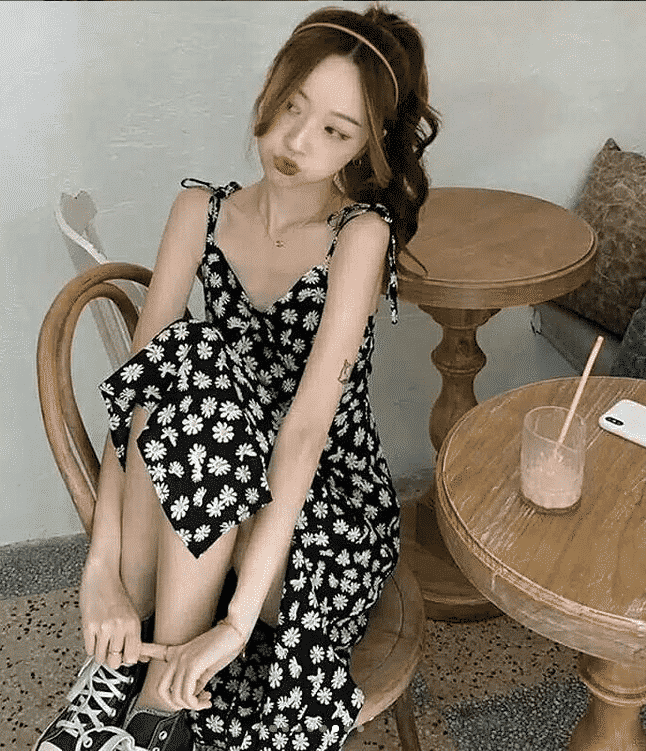 18 – outfit for a bowling date
The 70's look is personally one of my favorites. I think it can never go out of style. It's a flattering, fun look and super comfortable. A pair of turquoise striped pants with a pumpkin orange sleeveless buttoned shirt is a great outfit for a bowling date.
Add a crocheted bohemian style upper to add some more neutral color to your outfit. Finish your look with some hippie jewelry and dark brown boots. Try out these Hippie Hairstyles with this outfit.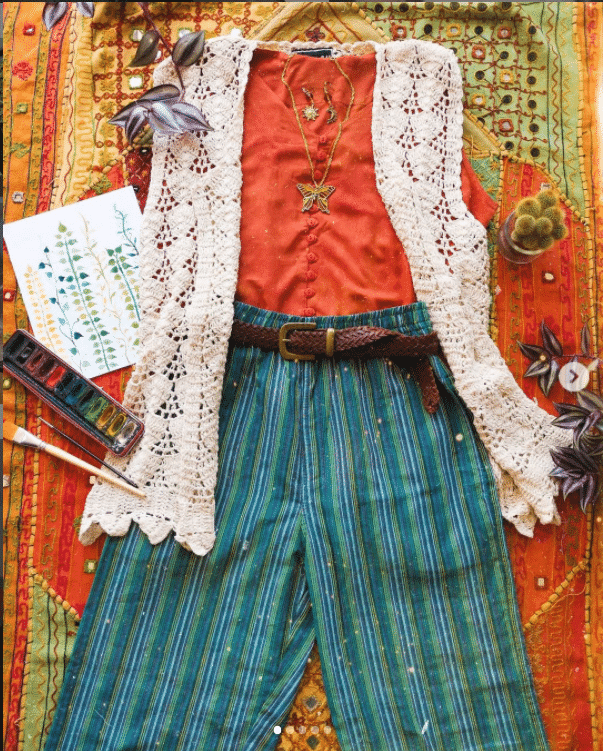 17 – Monochrome
Most of us think that dressing up in just one color would look boring. However, that is really not the case! Monochromatic looks are so in vogue. You can even play around with them by adding sequins or patterns or putting on a shirt underneath a dress.
For a monochromatic bowling look, here's a perfect trendy outfit for you. A black leathered short dress with a belt and a white full sleeves shirt underneath. Put on a pair of ankle-high black boots and you're all set to go! You can bowl at ease and look super hot while doing it.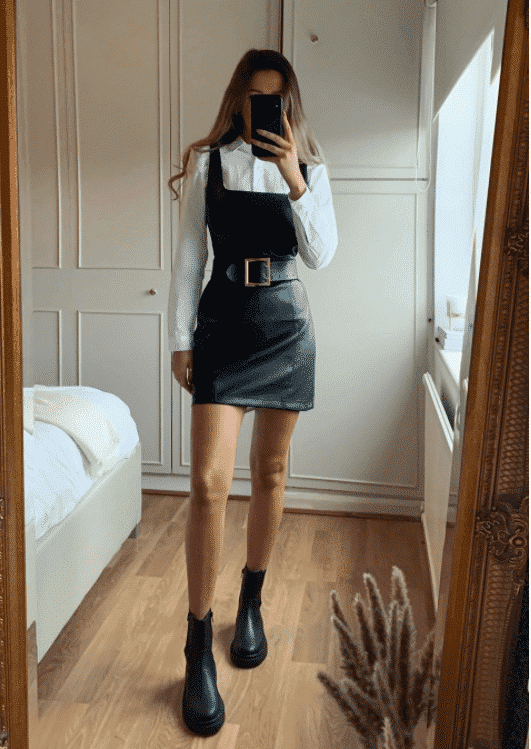 16 – Shine On
If you're feeling like getting all glammed up, bowling shouldn't stop you. A little glitter never hurt anyone. You don't wanna go too overboard with the glitter and sparkles, so here's a perfectly balanced outfit for you to try on the next time you go bowling.
A grey sparkly tank top paired with black leather pants and Nikes. Tie your hair up in a ponytail and put on some silver hoops. With this look, you'll definitely be the show stopper at the bowling alley.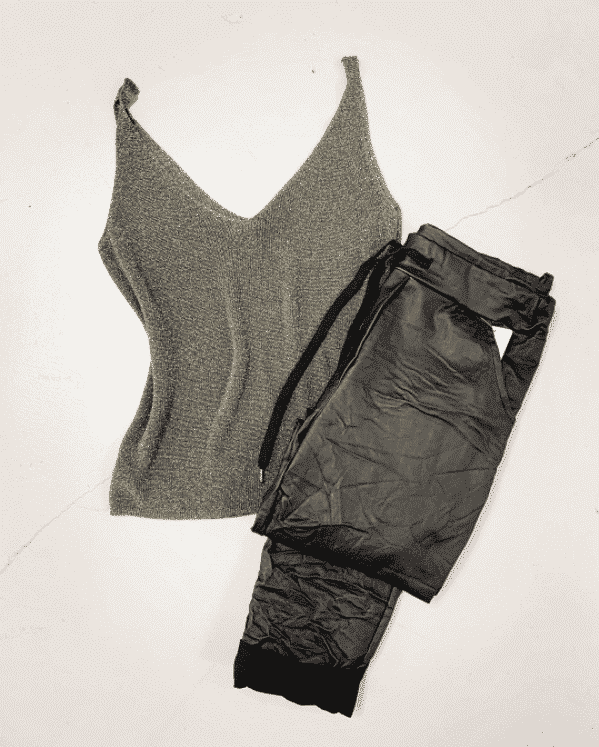 15 – Plaid for the Win
There is no better combo than plaid and Autumn. You can never go wrong with plaid for that matter. Whether you're going to a party, to school, or bowling, plaid can always act as a backup. A cute bowling outfit would be a plaid grey strapless dress.
Put on some matching vans and you're all ready! It's a simple and time-efficient look with more than a handful of hotness.
14 – Sweats for Days
A comfortable pair of sweats is the best outfit you can choose for yourself. Not only are they super cozy and comfy, but they can give off major girl boss vibes when paired with the right kind of accessories. And who says you can't have a little fun with your sweats?
There are so many options available in the world of sweats now, from tie-dye to glittery, to graphic sweatshirts and pants. For a chill bowling night out with your friends, put on your all-black sweatsuit with black vans. Add some gold chains to your look and top it off with sleek sunglasses if you're going out in the day.
13 – Crop Tops
Crop tops are a super hot look for your bowling weekends. Nothing beats the combination of a crop top paired with high-waisted jeans. A mint green crop top with a yellow patch matched with high-waisted blue jeans looks absolutely gorgeous. Carry a yellow handbag to match your shirt and your fabulous look will be complete.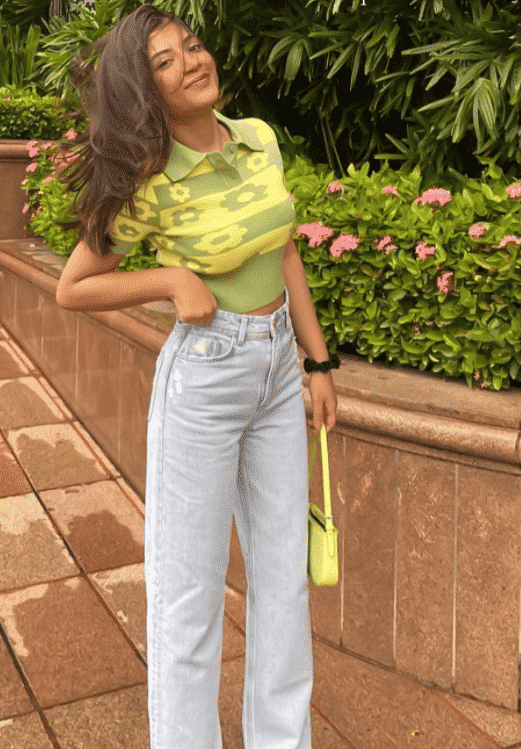 12 – Punk Rock
Plaid skirts and black sweatshirts make up the perfect punk rock outfit. If your go-to look is the punk rock aesthetic, don't stray away from your vibe for bowling. In fact, this outfit can help you bowl. It's comfy and makes you feel good in your skin.
You can top it off with maroon or red lipstick, a black choker around your neck, and some ankle-high boots.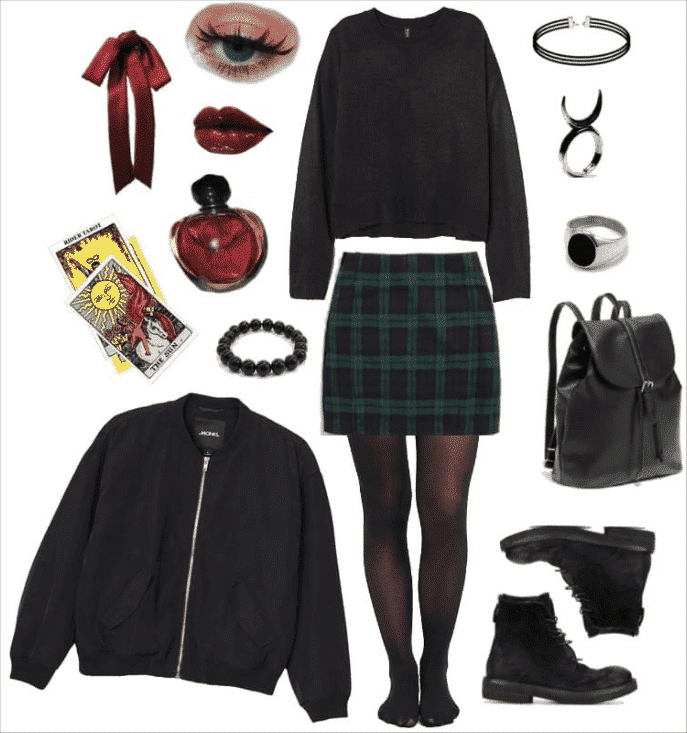 11 – Tie Dye
Tie-dye outfits are ranking high in the fashion world these days. You should definitely try picking out a tie-dye outfit for bowling. They give off a very stylish hippie look. It's definitely a vibe you need to try out. Pair your tie-dye shirt with blue shorts and tie-dye crocs!
Yes, tie-dye crocs are a thing now. You'll definitely stand out in the crowd. Bowling always has that retro feel to it, and this tie-dye shirt will surely give off that vibe.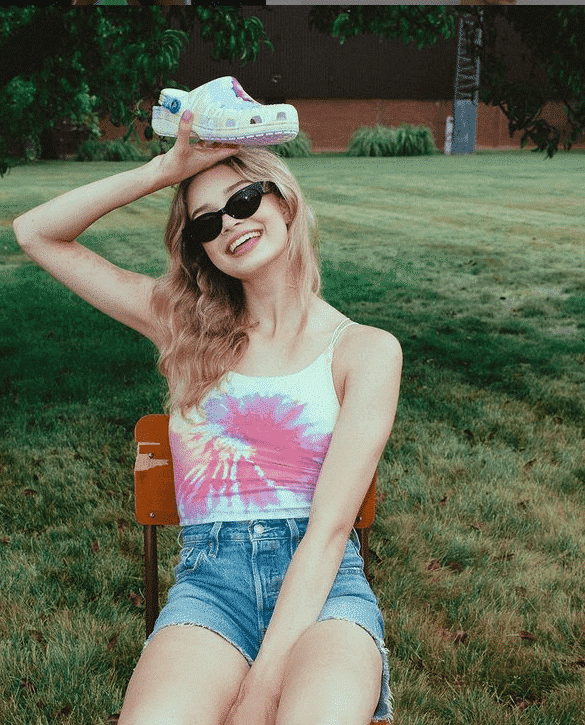 10 – Vinyl Pants
Another 70's look would be vinyl pants paired with a plain white t-shirt. Top it off with your dad's oversized fleece sweater. Wear your black sneakers and get ready to be the showstopper at the bowling alley. Comfort plus style really is the right way to go.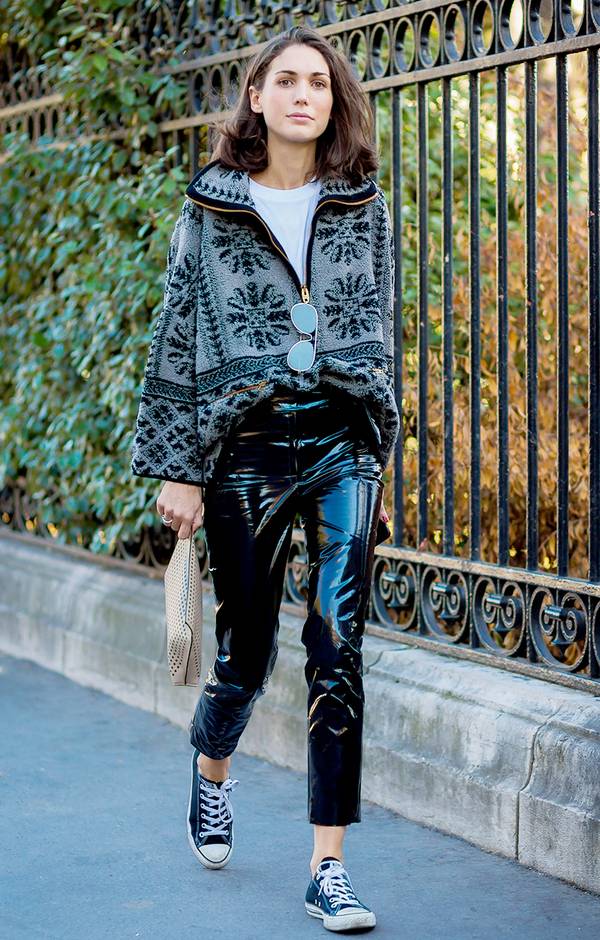 9 – Cargo Pants
Bowling is all about the fun. You want to be able to feel comfortable enough to move around easily in your clothes and have a good time. Cargo pants are a great option to pick for bowling. They're comfortable and trendy.
You can wear an oversized t-shirt on top. If you feel chilly, a varsity jacket will definitely complete the look for you. Also, have a look at Women Cargo Pant Outfits.
8 – Button Down Skirt
Button-down skirts are super cute and comfy. You can button down the buttons according to your liking. A white button-down skirt paired with a peach half sleeves scoop neck shirt looks really cute. You can add a scarf around your neck to accentuate that retro style.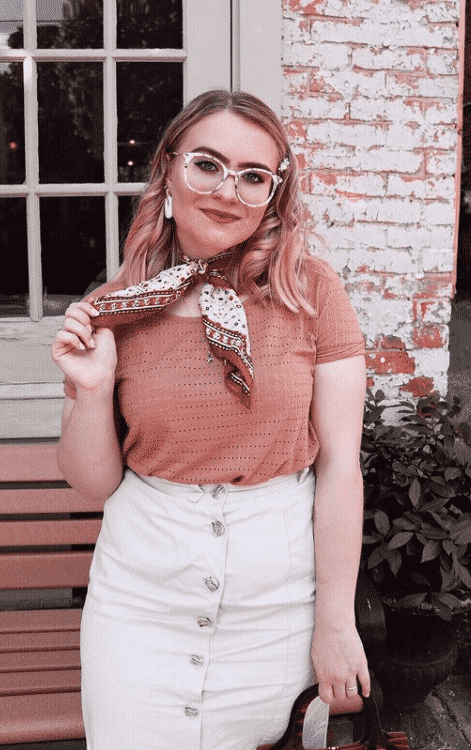 7 – Rompers
Is it a dress? Is it shorts? It's a little bit of both. Rompers are a super cute outfit to wear for bowling. They're comfortable and easy to move in. If you think a romper might be too simple for you, you can go with printed rompers.
A leopard print romper paired with knee-high boots is a great look for a bowling date. You can even add a belt to highlight your look.
6 – Leggings Can Save the Day
If you're having a laundry day and don't have much to choose from, leggings are your best backup option. They're a perfect fit for bowling as well. They're stretchy, they accentuate your legs and give you that hot look.
You can pair black leggings with a black crop top and tie a lightweight jacket around your waist. Or you can wear an oversized shirt and tie a knot at the front with your leggings. Match your clothes with black sneakers and your look for the day is done!
5 – Hawaiian Shirts
Hawaiian shirts are definitely a trend these days and they're a good fit for bowling as well. Not too casual and not too dressy. You can wear a crop top underneath and use your Hawaiian shirt as an upper. Style your shirt(s) with a pair of high waist pants and boots to complete the look. It's a perfect minimalistic yet trendy outfit.
4 – Feeling Over the Top
Sometimes you just want to dress up all glam when it's a night out with the girls. Whether you're going bowling or at a fancy restaurant. You can look fabulous while feeling comfortable enough to enjoy bowling.
Try on a sparkly midi dress so that it gives enough space to your legs for movement. Put on some white vans and some jewels on your neck. Be the attention grabber at your local bowling alley.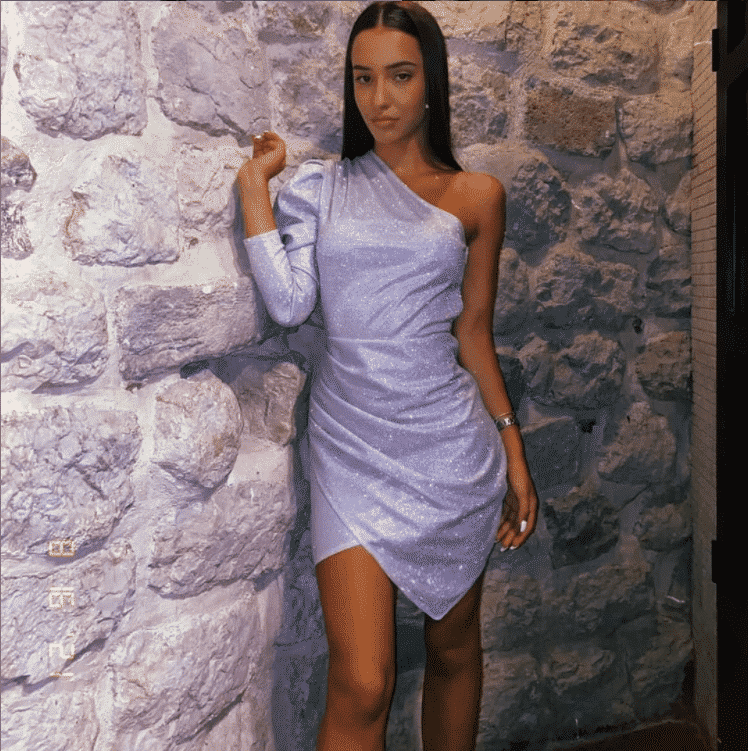 3 – Onesies
This might seem like an odd idea, but trust me, onesies are a fashion thing now! Friends go out in matching onesies, whether to a bar, the bowling alley, or the park. If you feeling like having some fun with your friends, buy some matching onesies and make a statement while bowling together. Friends who wear onesies together, bowl together!
2 – Halter Tops
Another look that gives off that 70s vibe for bowling is halter tops paired with high-waisted boot-cut pants. You'll look like you were made to bowl.
Finish your look with ankle-high boots. You can put on a simple headband around your hair and add some cute earrings. Halter Dresses also make pretty cute outfits!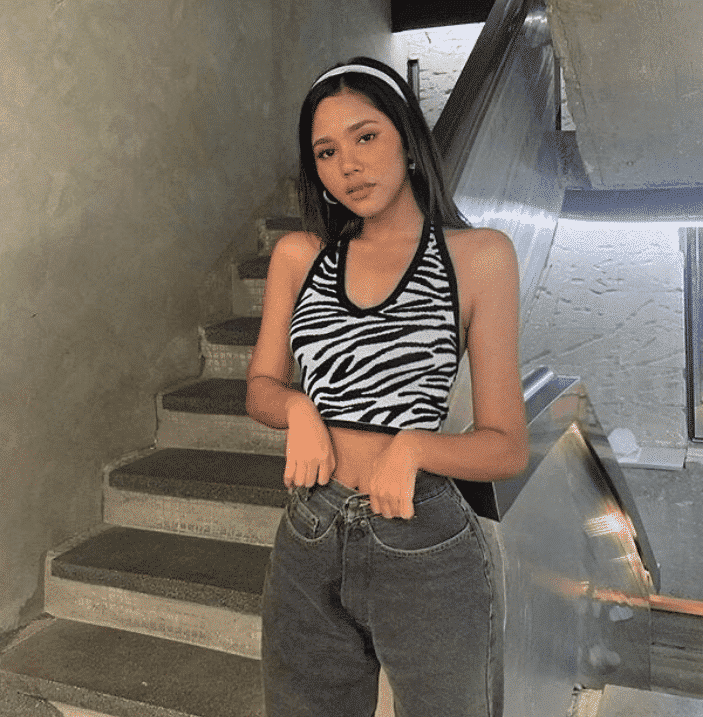 1 – Biker Shorts
Saving the best outfit for last. A comfy pair of biker shorts paired with a baggy tee is such a chic look. It's perfect for bowling. Put on a blue baggy tee with black biker shorts. Match your socks with your t-shirt and your shoes with your shorts.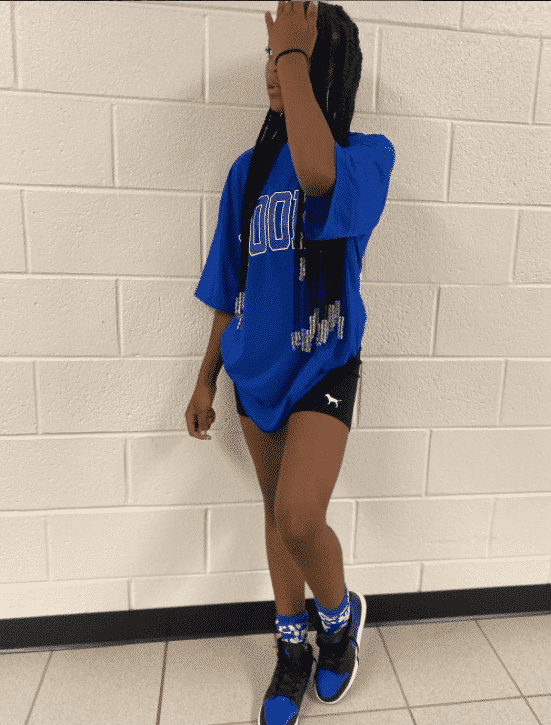 Frequently Asked Questions
Q. What to wear bowling with friends?
Ans. There is a wide range of options you can choose to wear for bowling with your friends. You can all match your outfits and have a cute friend date. You can choose any of the looks mentioned above in the article. You can dress fancy by wearing glittery dresses, or you can dress casually in a basic t-shirt and jeans.
Q. What are some cute bowling date outfits?
Ans. If you're going on a bowling date, you can go all in and wear a fancy sparkly dress. Remember to keep a medium length of your dress, comfortable enough to bowl. Not too short and not too long. Similarly, you can wear a knee-length button-down skirt paired with a cute half sleeves top. Add some jewelry to your outfits like a plain gold chain or hoop earrings.
Q. What to wear bowling in 2021?
Ans. 2021 has brought back a lot of the old-fashioned looks from the 60s and 70s. A perfect outfit for bowling would be boot-cut pants paired with a halter top. Bowling has that retro vibe to it and this look will definitely make you stand out. Another high-ranked look for bowling in 2021 is Hawaiian shirts. You can either wear them over a shirt or without one.