College Girls Dressing Style. College is a transitory time in a woman's life. You are coming into your own as a lady, expanding your knowledge, figuring out yourself as an independent gal, and making new friends.
With all this change and growth going on, it is natural to want to put your best foot forward and dress in a way that perfectly expresses who you are and what you like.
How to Dress Stylishly in College
But maybe you don't really know what your personal sense of style is. Maybe you have some ideas of what you like but have no idea how to translate that into your wardrobe. Maybe you just want to fit in and are wondering what college girls are wearing these days. Whatever the case, here at Outfit Trends we have got you covered! In this article, we are going to be covering 16 tips for dressing well in college and showing you some outfit ideas to get the cogs of your brain turning. Keep reading to find out what they are!
↓ 1. Cute, comfortable walking shoes are your best friends
This may not be the first time you are hearing it, but walking on campus is a thing. A big thing. And your feet will be sure to remind you of it.
That is why we think a non-negotiable for every college lady's wardrobe is a solid pair of shoes that meet a few criteria.
Comfortable. These bad boys have got to carry you from one side of campus to another without killing your feet.
Quality. If you want these shoes to take you far, invest some of that precious hard-earned cash into a solid pair of quality shoes that are sure to last you a year or two.
Neutral. College ladies, especially those who live in a dorm, probably don't have a lot of space to spare. Owning 25 pairs of shoes might not be in your best interest at this time of your life. So we recommend getting a good neutral pair (think white Converse or a brand-name sneaker) that pairs well with most of your wardrobe, saving you time, space, and money in the long run.
Stylish. Steer past those beguiling $20 sneakers lining Walmart's shelves. As tempting as a cheap pair of those might be to a struggling college student, they are not the most stylish shoes and definitely not the highest in quality. Invest in cute, quality footwear and work your outfits around them.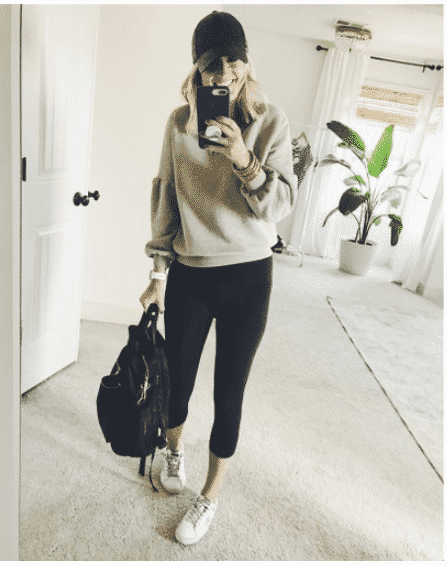 Stumped when it comes to cute hairstyles? Check out our 20 Best College Hairstyles for Girls with Medium Length Hair.
↓ 2. Throw on a blazer to level up your outfit instantly
Picture this. Say you are running out the door, ten minutes away from being totally and completely late to class. You have thrown on a cute top and jeans and have your backpack in hand. You take a quick glance in the mirror and deflate. Sure, this is hardly the priority at the moment but you look like you just rolled out of bed. You need some oomph to your outfit, something to take it to the next level.
Enter blazers.
A simple blazer can do wonders for the most basic outfit. You can go from college freshman with questionably clean hair and the most rudimentary sense of style to a woman who means business and dresses like it too. It's a bit of a magic item, in our opinion. So raid the nearest thrift stores, hit up your local mall, or start perusing some affordable clothing sites and invest in a neutral-colored blazer (black or a similar dark color is your best bet) so that next time you are in a pinch, you can throw on a blazer and instantly look like you invested just a little more time and thought into your outfit than you actually did. It's also great for adding structure to a look and perfect for those chilly fall days where an extra layer goes a long way.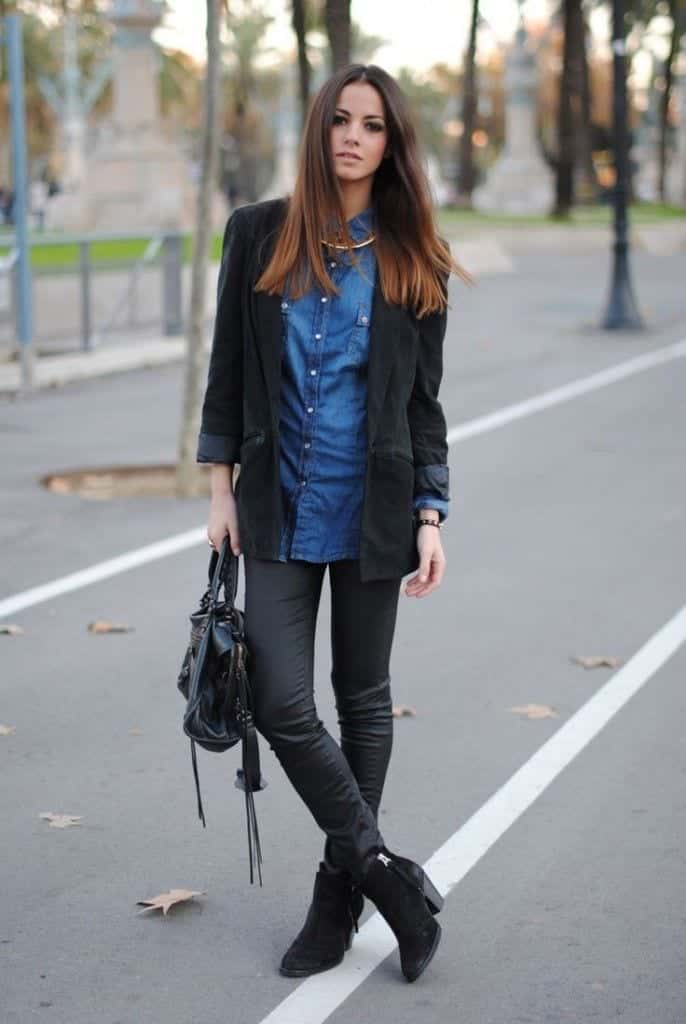 ↓ 3. When in doubt, go with minimalist-style outfits
For the cash-strapped college gal, investing a ton of money in trendy clothing pieces might not be an option. Sure, you want to keep somewhat on top of the trends, but at the end of the day, trends come and go and you have bigger fish to fry. So why not consider a minimalist-style wardrobe?
Not only are capsule wardrobes super cost-effective, but they are also great when you are living in a dorm and have minimal space to work with. Solid, basic pieces will take you far and last you a long time. They are also great when you want to get the most out of each piece you own.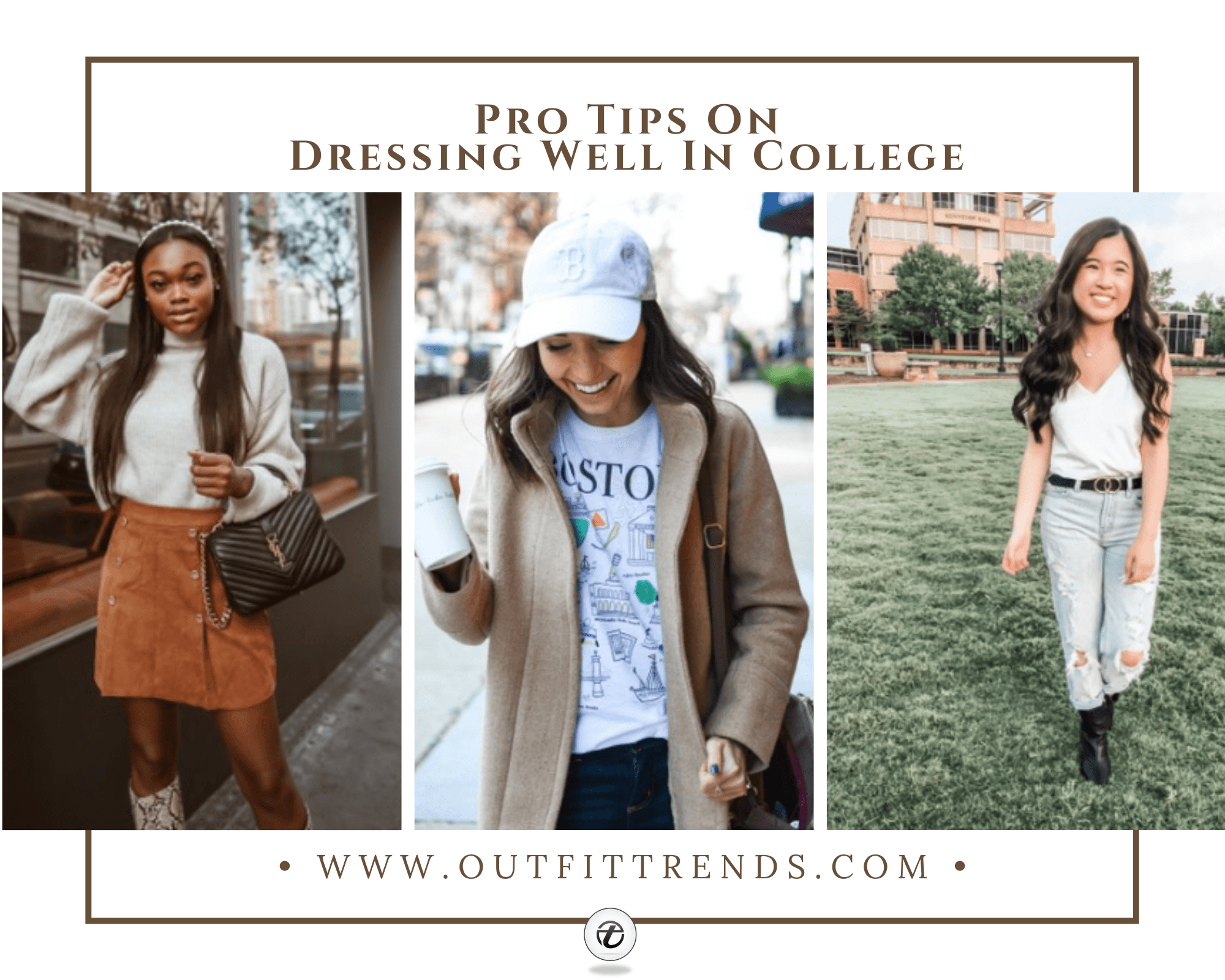 Here is an example of a stylish outfit that looks like it came straight out of a capsule wardrobe. A basic top (denim or chambray) paired with a dark-wash pair of skinny jeans and boots is chic, well-put-together, and makes for a great classroom outfit. A pair of black stylish boots is a good example of footwear that can go far, as you can pair neutral boots like these with a dozen different outfits. If you're still confused about minimalist dressing, you can find some great inspiration from these posts on Minimalist Outfits For Summer and Minimalist Outfits for Winter.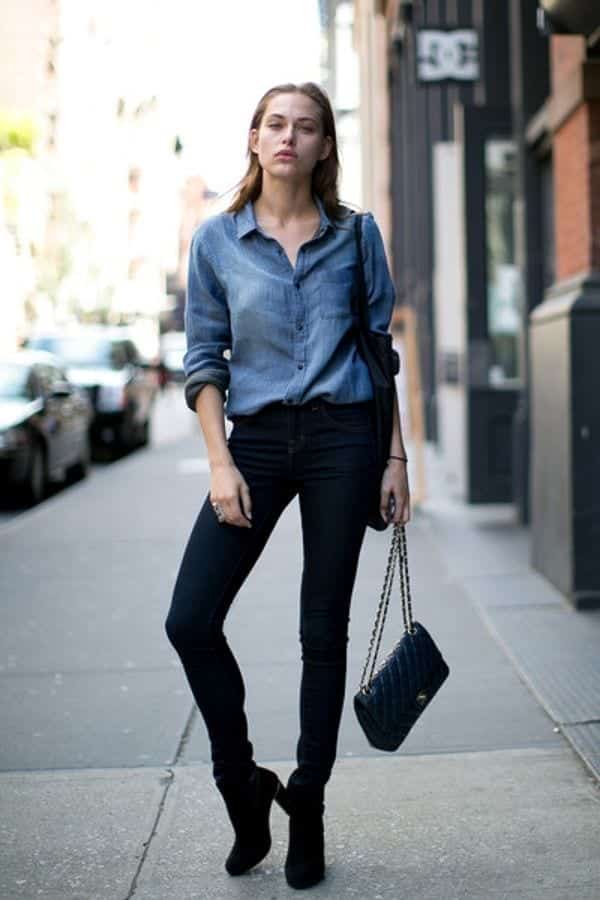 ↓ 4. Dresses are also your best friend
The benefits of owning a few (or several) dresses are so many, we actually could not count them.
Think about it. Dresses are a one-and-done outfit in and of themselves. Throw one on, add a cute pair of shoes, even sneakers, and you are good to go. They save you time, money, and stress; plus, they are just so darn cute. Love a bit of girly fashion? Dresses will do the trick nicely. Have no time but want to look hella cute? Ding, ding, ding, a dress is just the thing!
Dresses are nearly always on sale and there are so many places you can find them. Add some dresses to your wardrobe today and we promise you won't regret it. Do check out our 20 Cute First Day Of College Outfits For Girls For A Chic Look!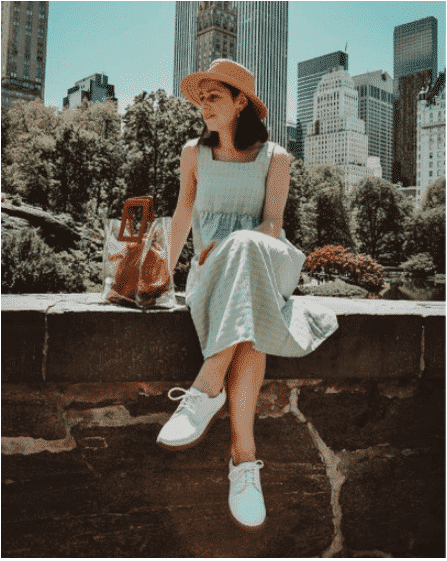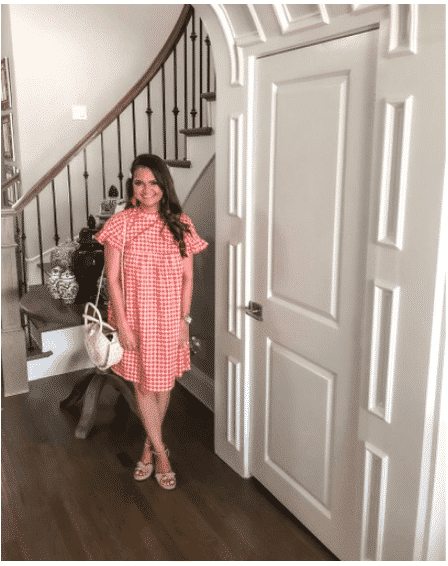 ↓ 5. Don't be afraid to try out funky or edgy styles
Do you have a totally funky accessory you have just been dying to try wearing out? Do you love meshing different types of style and coming up with something totally unique and totally you? (This model has a bit of a street-style/grunge/skater girl/girly look going on and we L.O.V.E it.) Well, college years are a great time to explore your style and test the limits of what you think does or doesn't work for you.
So go ahead and whip out that bright red mouth-shaped purse. Pair pearl drop earrings with a leather jacket. Style your beanie with a skater girl skirt. Get funky and try new things. Most of all, have fun with it. Fashion is all about expression. And with a look like this, you will be knocking the ball out of the park. Here are some more amazing Outfits with Leather Jacket.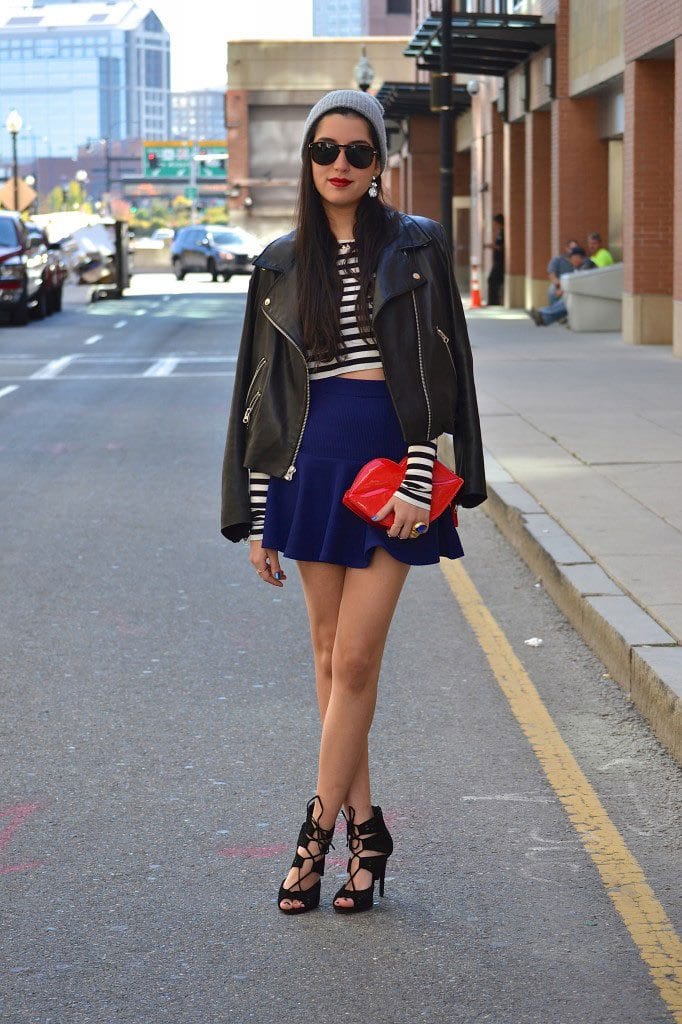 ↓ 6. Get matchy-matchy with an adorable suit
Somehow, we feel like Jess from New Girl would totally rock this look, just like the model in this picture! A little matching suit is not something you think of right off the bat when it comes to college girl outfits and that is why we love it. It's super stylish but also unique and a great way to showcase both your flirty and your business-casual side. So pair your little matchy outfit with a cute graphic tee and little sneakers and you'll be killing the college style game.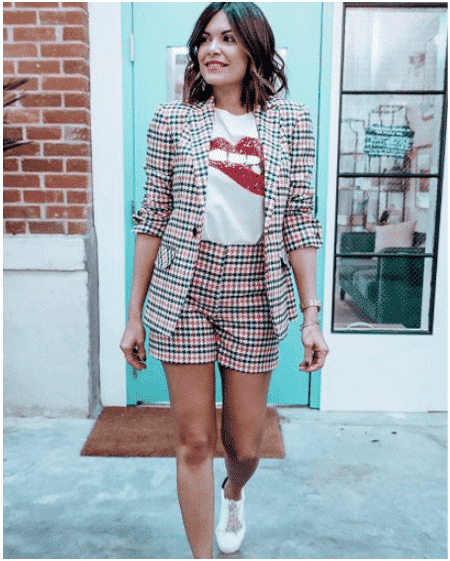 ↓ 7. Wear layers for chilly fall weather
This is a bit of a no-brainer but it is sometimes good to be reminded. A flannel or a light jacket goes a long way for those times where the season is changing and summer and fall are blending together. You can keep one tied around your waist during class and pop it on once you head back outside. Plus, layers are a great way to experiment with your outfits and practice pairing together pieces you already have in your closet. Check out our complete guide on How to Wear Flannel Shirts.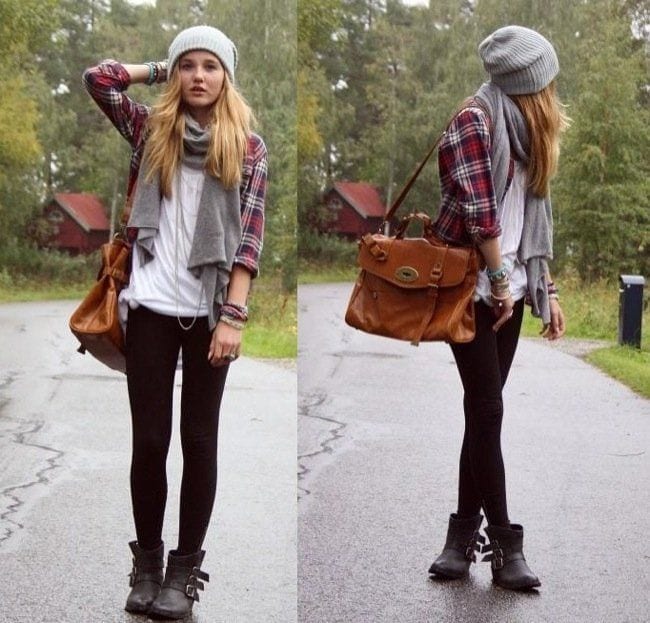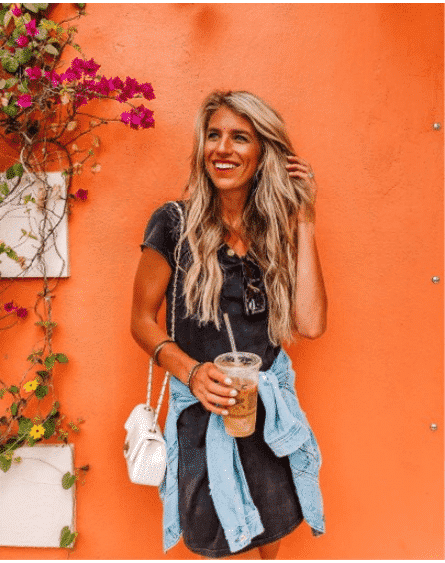 ↓ 8. A classy, neutral-coat is a must-have
Every college girl needs a trusty coat to turn to when those temperatures start to drop. We recommend a classy, neutral-colored one. Not only will it match all your outfits, but a beautiful quality coat can take your outfit to a new level instantly. This model proves it with simple black leggings and flats, making this chic outfit ridiculously easy to put together. (For a college girl, a look like this definitely ticks all the boxes.) Add a cute accessory like a bucket purse and some comfy flats and you won't need to wait for exam results to feel like a million bucks.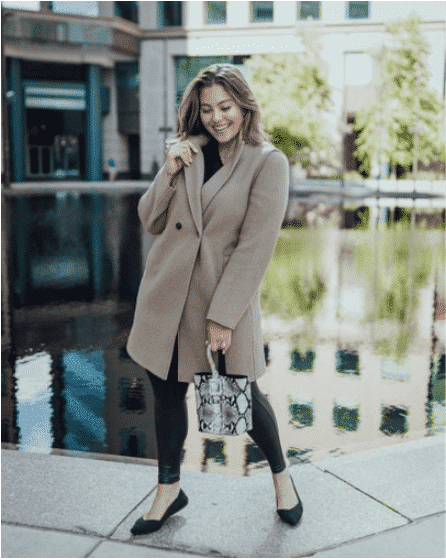 How gorgeous is this outfit? If you love it, get yours at the links below:
J.Crew: Daphne Topcoat in Italian Boiled Wool $228
Spanx Faux Leather Leggings $78.40
Rothy's Black Honeycomb Flats $145
↓ 9. Fill your wardrobe with neutral-colored items
Neutral-colored pieces are the secret to the classic college girl's wardrobe. For one, neutral pieces go a long way. You can wear them on their own or pair with them with any number of funky or colorful accessories; you can mix-and-match pieces to create multiple outfits from a single item; plus, neutral colors (nudes, beiges, taupes, whites, and blacks) are super classy and give off all the "I've got my life together" vibes. (And you will want to take full advantage of that impression, methinks.)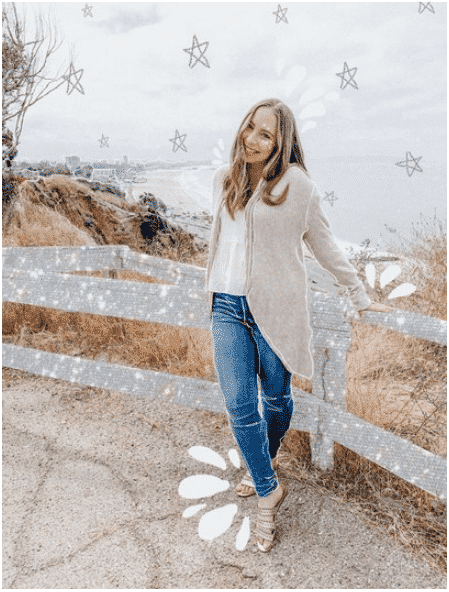 ↓ 10. Don't be afraid to keep it casual
Casual can be just as stylish as the top-notch outfits you see on Instagram, we think.
Mind you, casual does not mean sloppy. Choosing a more laid-back style doesn't mean wearing your sweatpants to class. It means dialing down the social pressure to look like you just stepped off the runway and enjoying some of your simpler, more comfortable pieces in a stylish way.
We think a cute tee, black skinnies, and Converse are a totally chill, totally adorable way to give the casual style a run for its money. Make sure you accessorize. Sunglasses, a nice watch, and some bracelets go a long way in taking an otherwise simple outfit to the next level. Here are the Perfect Monday Outfits for School & College.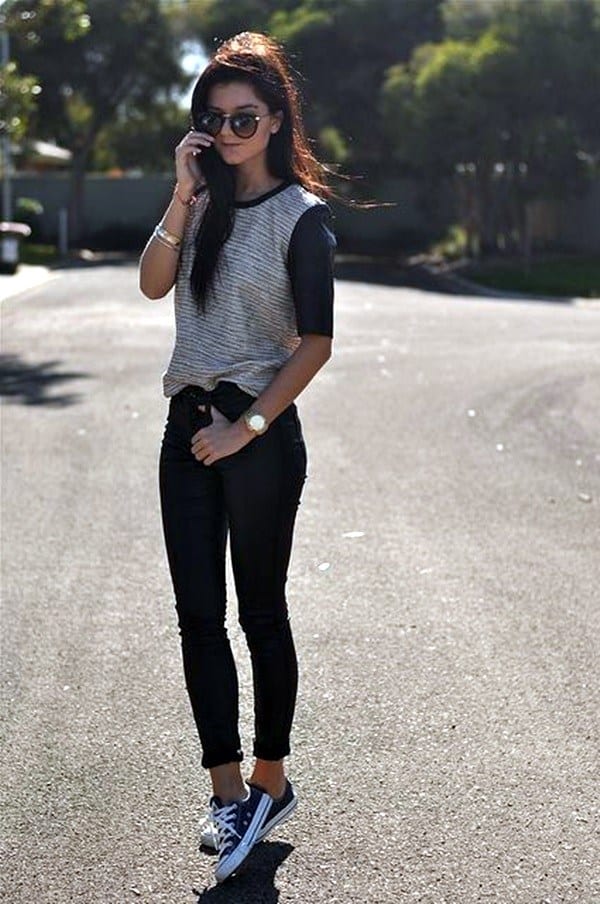 Another semi-casual look is a tank, skinnies, and ankle boots with sunglasses and a belt.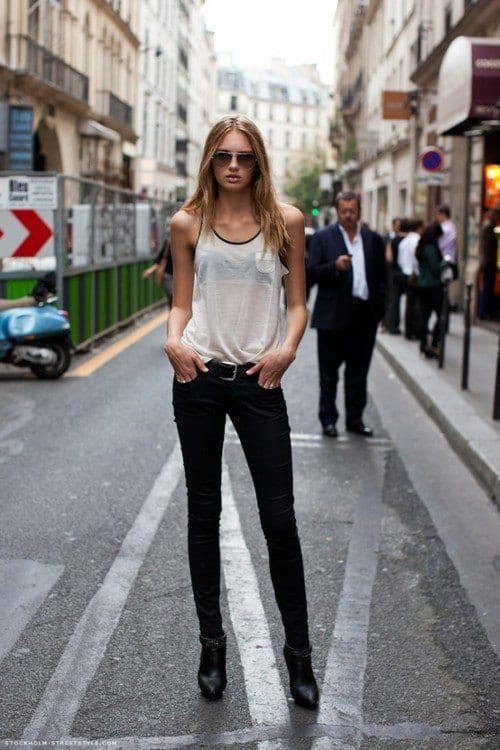 ↓#11. Rock a white button-down top
We think every girl should own a white button-down blouse! You can pair a top like this with just about anything and look like a million bucks. Wear it with ankle jeans like the girl in the picture or experiment with other items in your wardrobe. You can dress it up with a pencil skirt or keep it casual with leggings. You can belt it at the waist or wear it open over a tee shirt. The sky is the limit! Here are the best Shoes With Skinny Jeans for Women.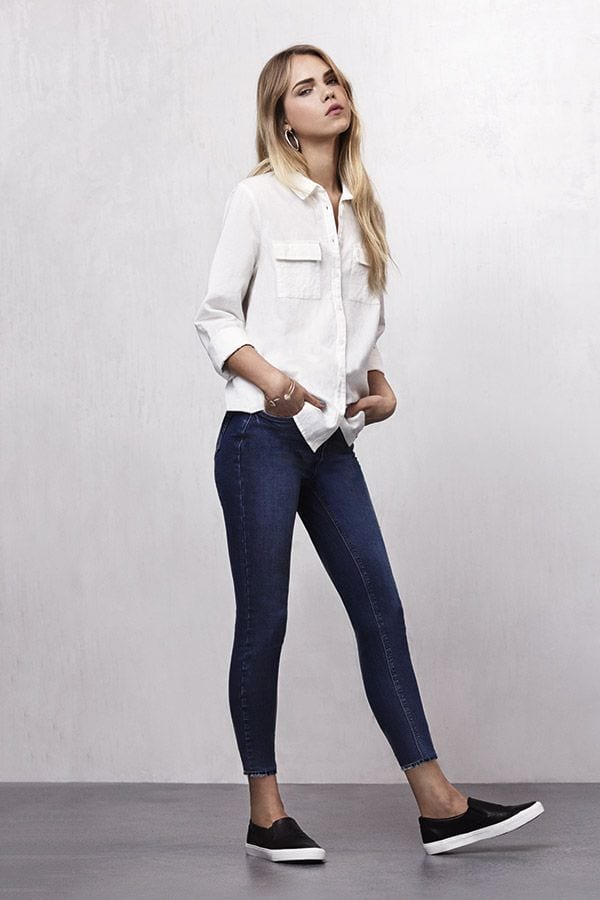 ↓ 12. Style your favorite cozy sweaters
Cozy sweaters are such a comforting thing, aren't they? Well, guess what? You can be cozy and stylish with just a couple of easy tweaks that make your outfit stand out. Fun jeans, a sleek black purse, and cute matching booties look like a million bucks when worn together. Get yourself some stylish eyeglass frames and tie up your hair in a messy ponytail. This is a great outfit for long study hours in the library!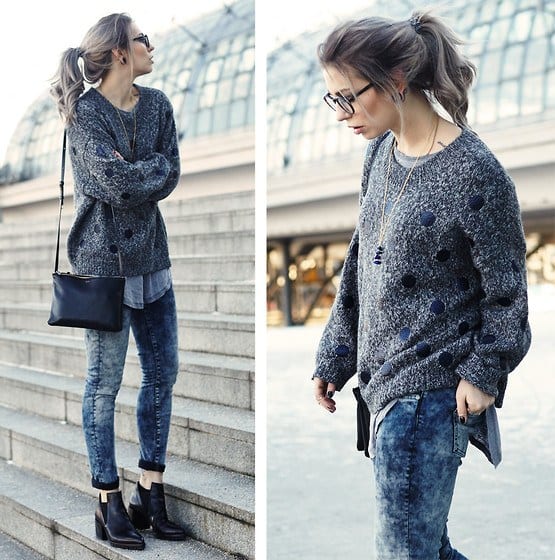 ↓ 13. Add staples to your wardrobe
Having a few go-to items will cut your outfit-planning time by half and make getting dressed for class and life on campus way easier and lots more fun. An example of a staple piece is a little white tee shirt. This bad boy is one of those easily overlooked items that make all the difference when they are there. Here is an outfit that pairs a white tee with some basic cuffed jeans, a hat, and a tote with a matching belt. Super cute and super simple.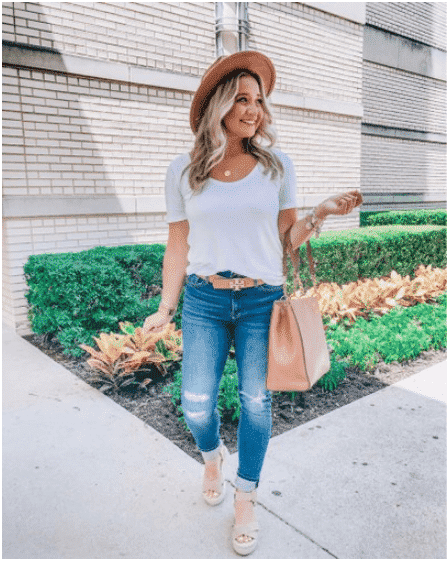 ↓#14. Experiment with fun pieces like Palazzo pants
Palazzo pants combine fashion-forward style with mega comfort. (A total win when you are sleep-deprived, stressed out, or just need a little bit of oomph to get through your day.) Experiment with your wardrobe and try out Palazzo pants. We don't think you'll regret it. You can also check out our Top 20 Ways to Style Palazzo Pants with Sneakers for Women.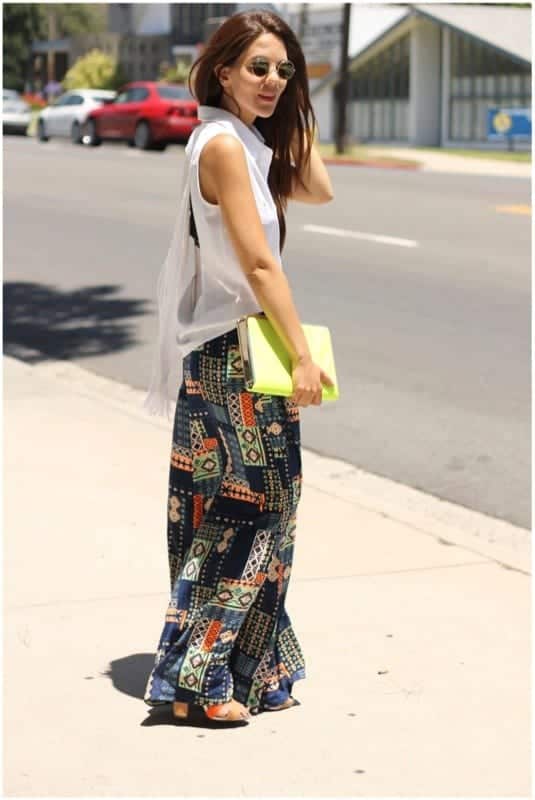 ↓ 15. Layer your tops for a preppy, chic look
This is a look that just might not go out of style. That's how cute it is. Get chic with some statement sunglasses and layer up a button-down top with a stripey sweater. Add some skinnies and matching flats and you'll be looking like the most put-together girl out there.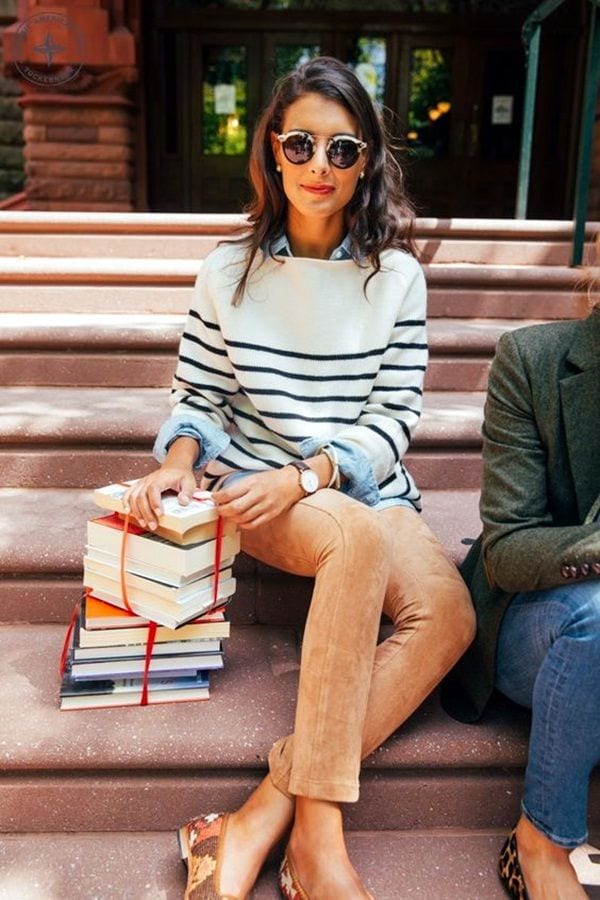 ↓ 16. Keep it classy for summer fashion
A classy summer look that will never go out of style is this one here. Beige shorts and a white v-neck blouse looks super stylish with some fun sandals as well as a hat. Accessorize with a matching bag and sunglasses.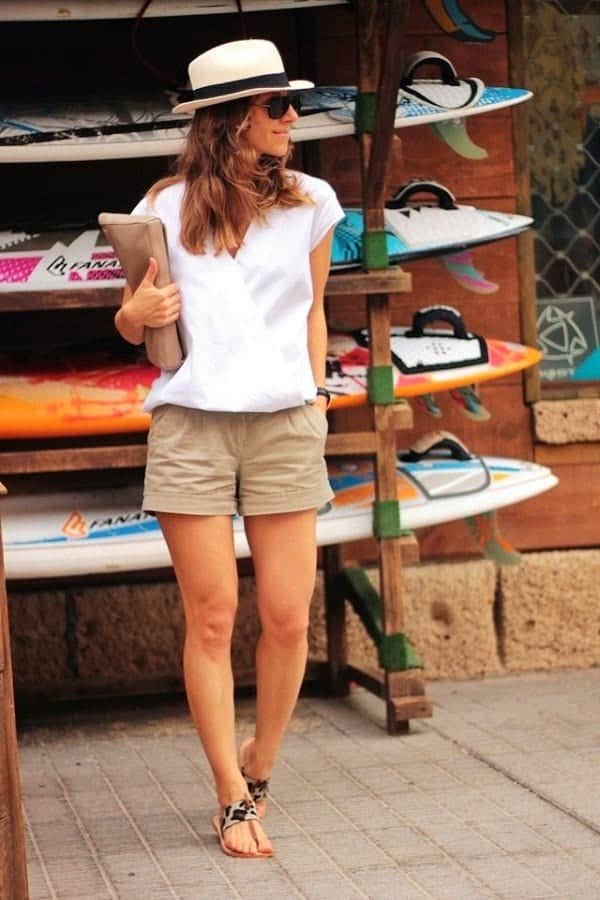 College is a memorable experience. We hope these tips have started you on your way to building a college wardrobe you are proud of!
Need a recap? Here are our tips on how to dress well for college girls simplified in list form:
Comfortable walking shoes are your best friends
Blazers give your outfits instant style
Try a minimalistic wardrobe
Wear dresses – they are simple, one-and-done outfits that save time!
Don't be afraid to experiment with funky accessories
Try a matching suit for a unique style
Wear layers in the fall 
Get a classy, neutral coat that matches with everything
Build your wardrobe with neutral-colored pieces
Dress casually, not sloppily
Get yourself a white button-down top
Style your cozy sweaters with accessories and fun jeans
Staple items like white tees go a long way
Experiment with fun pieces + find what you like
Layer your tops if you love a preppy-chic look
Keep summer fashion classy
Best of luck, ladies!