Girls Black Shirt Outfits. Black is a beautiful color. All girls have some black outfits in their closets. It is a universal color. Because of its depth, it is easier to blend it with any other colors. If you have a couple of formal black tops, you can easily pair them up with simple bottoms and be ready for any occasion.
Read on for some of the most gorgeous black shirt outfit combinations that we have ever seen!
How to Wear a Black Shirt
Here are some quick and fast tips for styling black shirts:
Black can be worn with light as well as dark colors. So if you have a black color clothing item you can style it with lighter colors like camel and sky blue as well as darker shades like brown or navy.
It is easy to create monochrome black outfits. Keep this in mind next time you are stumped for outfit picks.
When you are wearing black, you have a wide range of accessories to choose from. You can wear gold and silver accessories with black as well as metallic and even bright colors.
Black is good for both formal and casual occasions. For formal clothing, you can choose black with lace and ruffles and for casual events, a simple plain black tee shirt is good enough. RECOMMENDED: White Shirt Outfits – 18 Ways To Wear White Shirts For Girls.
Black can be worn with different kinds of shoes. High boots, ankle boots, and other kinds of pumps and even ballet flats. Black gives you a lot of options when it comes to color and style.
Black can be worn to parties and weddings, it can also be worn on outings with friends and family or even at home.
Ready to look at some outfits? Awesome! We will also be answering some questions on how to style a black shirt for women. Let's get started.
↓ 27. What Colors Look Good with a Black Shirt?
The great thing about black shirts is how versatile they are. You can pretty much wear whatever with them… the question then becomes, what look are you going for? Formal? Casual? Get creative with your choice of the top as well. A tee shirt is a great go-to option if you want a casual look and a v-neck blouse looks gorgeous with some slim-fit jeans if you want something a little more dressy. Here is Miranda Kerr showing us how gorgeous a v-necked long-sleeved top looks with belted jeans, big curls, and red lipstick. Plus, here are 20 Ways To Wear Jeans With Heels.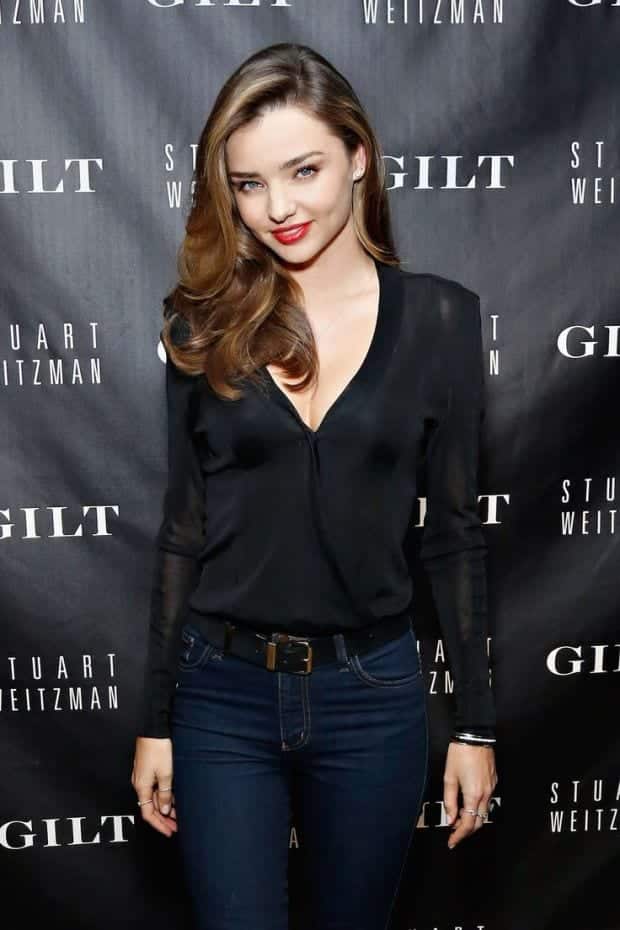 via
↓ 26. What Pants Go with a Black Top?
You can wear any type of pants with a black shirt, from jeans to capris to Palazzo pants to leggings. You can go for a bold color or keep it monochrome. Or you can go for a contrasting shade like this black top with white jeans. (When in doubt, black-and-white color combos are a classic.) Whatever your choice, keep your itinerary and occasion in mind. An outfit like this works great for a day out shopping or lunch with friends.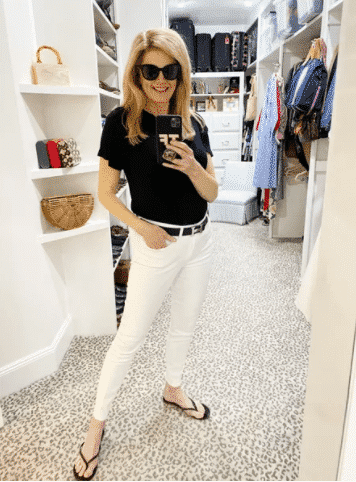 ↓ 25. What To Wear With a Black Shirt?
Any color! You can go for dark-wash jeans, mid-wash, light-wash (as pictured), or you can branch totally away from jeans and opt for traditional pants, trousers, capris, corduroys, khakis, etc. If you want to brighten up a black shirt, go for a light color on your lower half. If you like a monochrome look, go all black! The sky is the limit.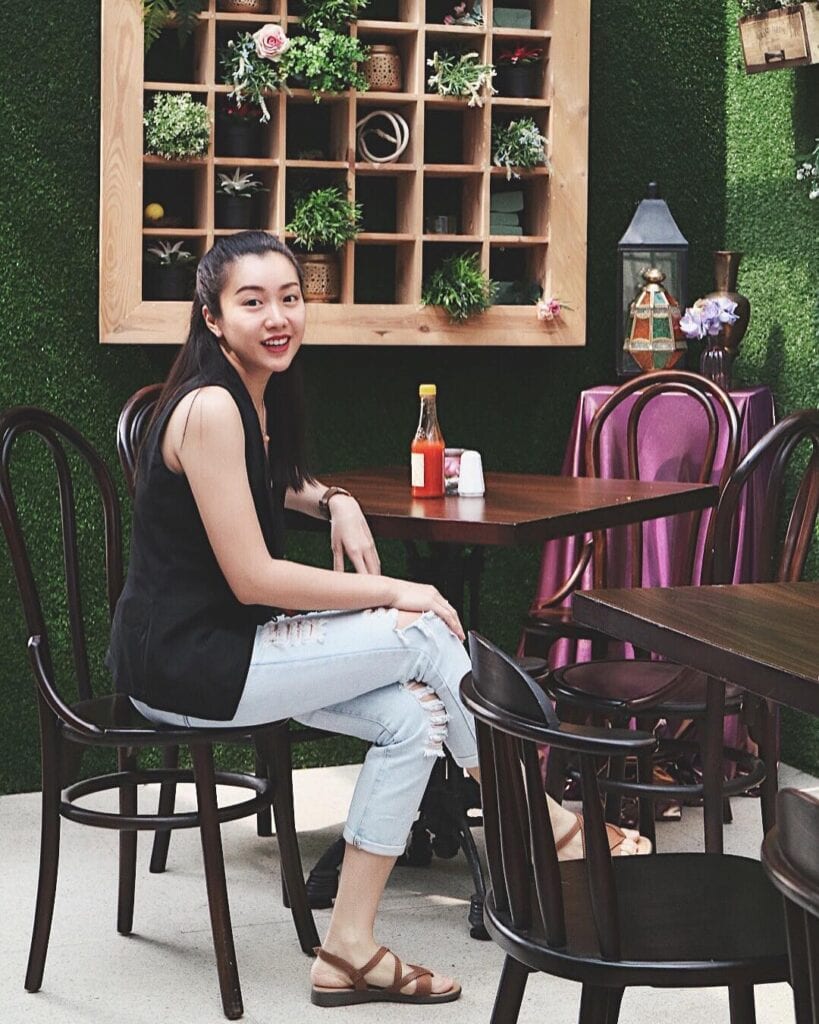 ↓ 24. What Shoes Look Best with a Black Top?
Similar to pants, there is a wide range of options available when it comes to footwear and black shirts. Now is the time to pull out the funky Converse, the snazzy heels, or the fun-colored espadrilles. Since black is a neutral shade, you can go for bold options like these leopard print Chucks or you can keep it simple with some cute ballet flats. Remember to keep the overall flavor of your outfit in mind and go from there.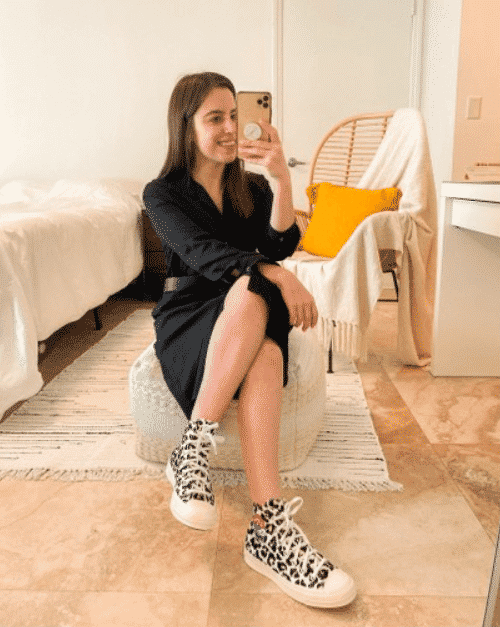 ↓ 23. How To Style a Black Blouse for Formal Wear
The key to styling a black shirt, blouse, or top for a formal outfit is more about the style of the top rather than the color, which is neutral and can be paired with pretty much anything. We recommend going for a top with some serious WOW factor… and a lovely blouse like this one delivers. With these gorgeous sheer sleeves, we recommend keeping your accessories minimal, sticking only to a statement purse. Pair your top with a white skirt featuring gold button detail.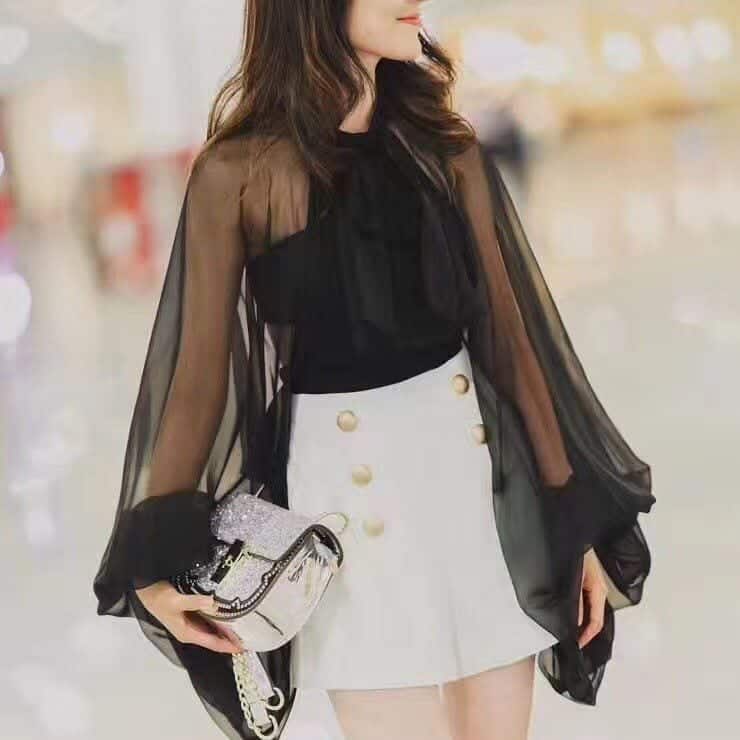 ↓ 22. Looking Cute While Working Out
When you go for a workout, looking stylish is a must. It keeps you motivated to work harder and keeps you feeling excited about your fitness improvements. Black is a great color for gym workout routines, especially if you are someone who feels self-conscious about sweat stains. Check out different brands for workout attire and try to think outside the box. A twist-front wrap top like this is a gorgeous option to pair up with some funky leggings.Here are some awesome and Modest Gym Outfits.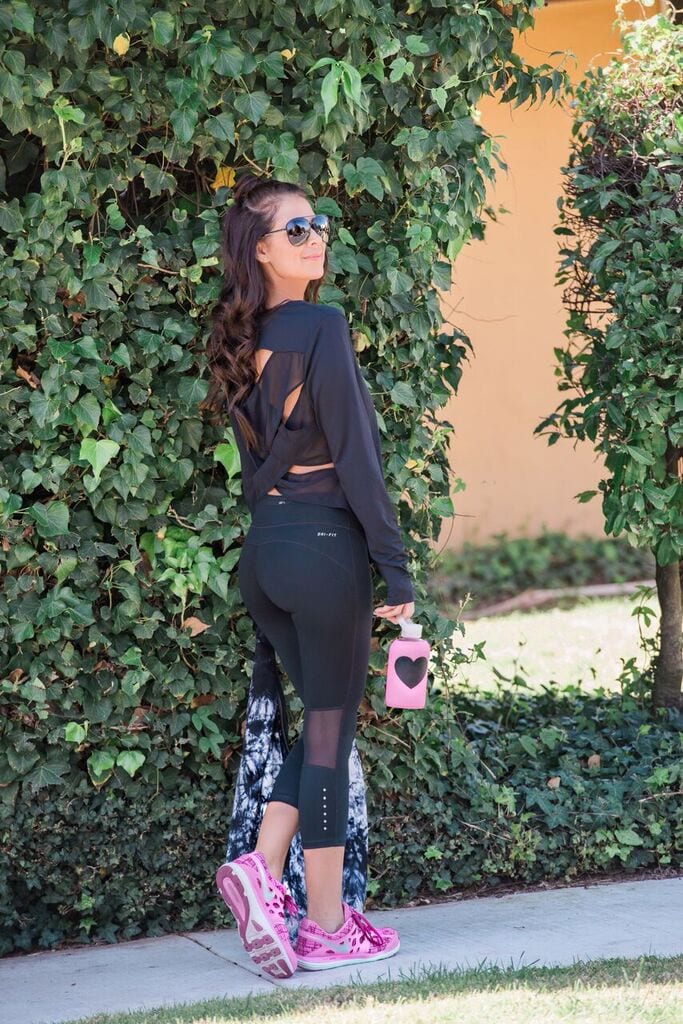 ↓ 21. Stylish Black Button-Up Shirt
The white and black combination is a fail-safe combination. For a smart work look, pair up a button-down blouse with white, slim-fitting pants and black pumps. For accessories, you can go for some small gold drop earrings, silver hoops, or just stick to some red lipstick to finish off your look.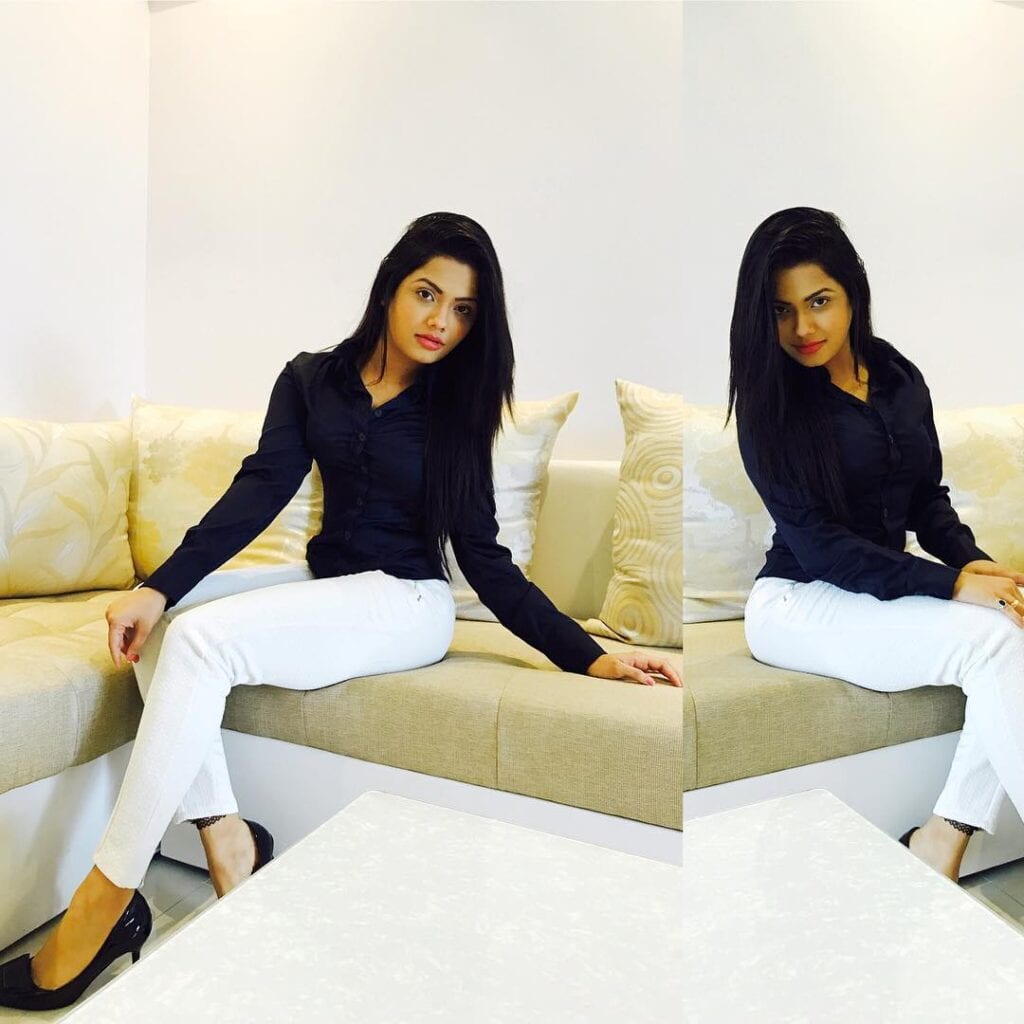 ↓ 20. Styling Neutrals With Black
Neutrals are the minimalist's key to a great wardrobe. Mixing and matching neutrals is an easy way to make the most of a limited wardrobe. This holds true for gals of all shapes and sizes. For a super simple work outfit, try pairing a black blouse with black skinnies and pair it up with a soft gray jacket.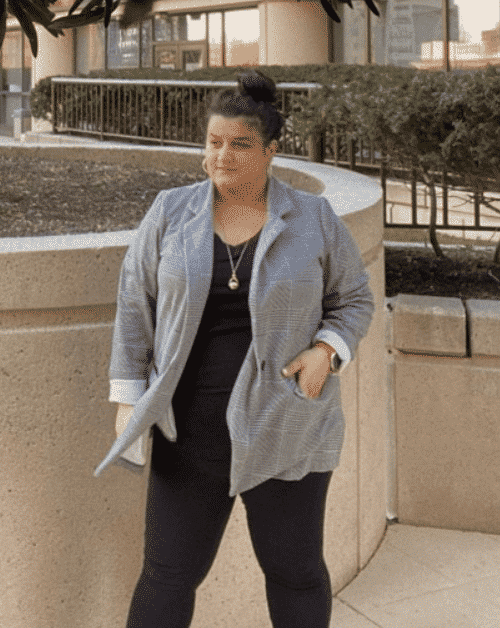 ↓ 19. Easy Way to Style a Black Crewneck Tee
When it comes to black crewneck tees, we have nothing but good things to stay. There are countless ways to style this chic tee, but probably the easiest is this one right here. Simply tuck your tee into your favorite pair of distressed denim jeans and add a belt. For this look, have fun with accessories and footwear! A pink bandanna is a super cute addition to this outfit and gives a bit of a music festival vibe to the ensemble. Add some calf hair flats, stacked necklaces, and statement sunglasses and you are ready for whatever the day throws at you!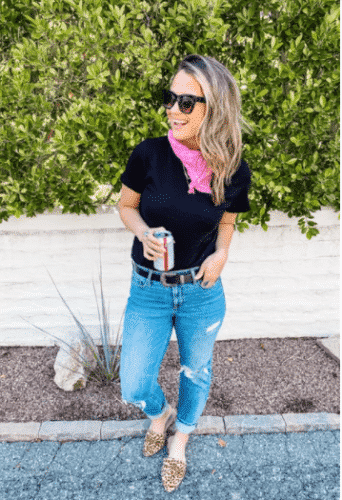 ↓ 18. Styling a Black Sequined Top for Clubbing
A black sequined top is a great clubbing look. Pop on a felt hair, pair up your top with a satin miniskirt, and add some silver accessories! Here are more ideas on Girls Casual Club Attire.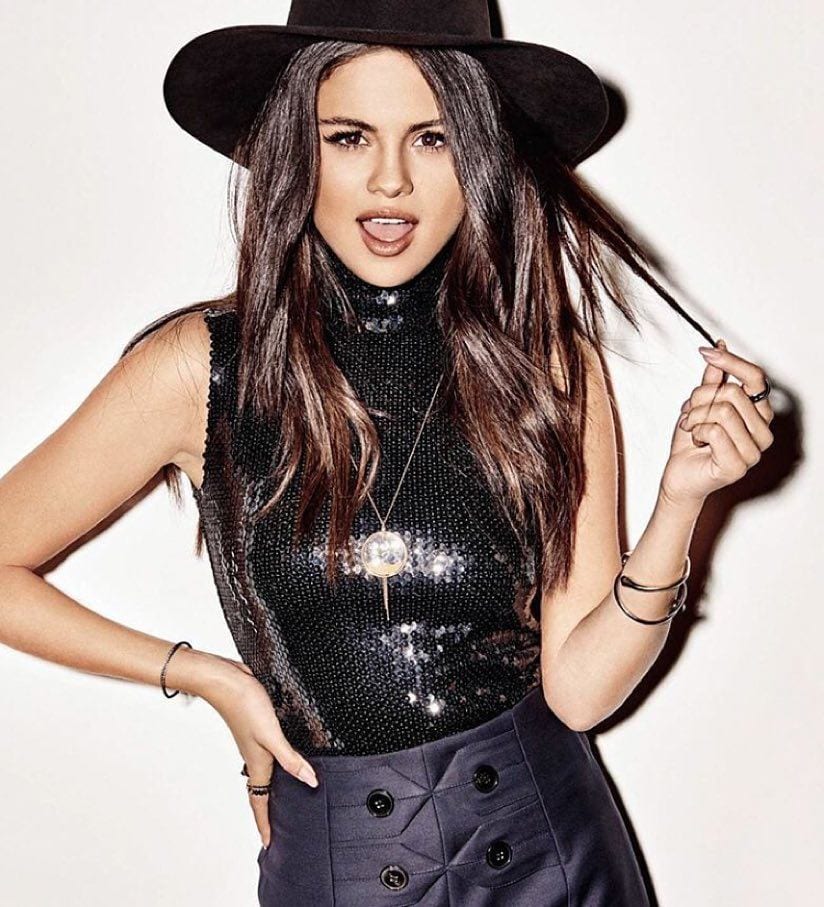 ↓ 17. Monochrome Look for Party
If you are coming up blank for your next party outfit, give a monochrome outfit a try. All black is always chic and you can dress up this look a little with a bedazzled clutch, reflective sunglasses, and a silver-buckled belt. Go for an off-the-shoulder top and finish off the look with black satin pumps.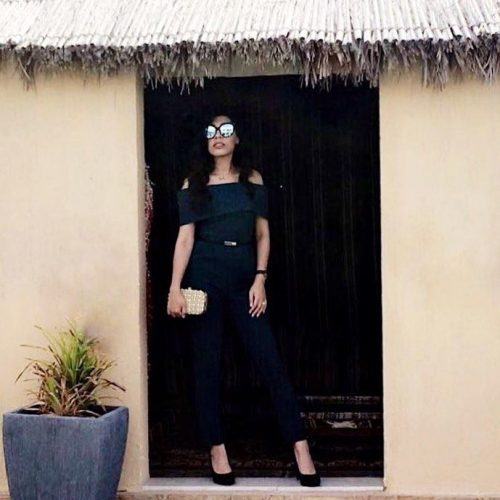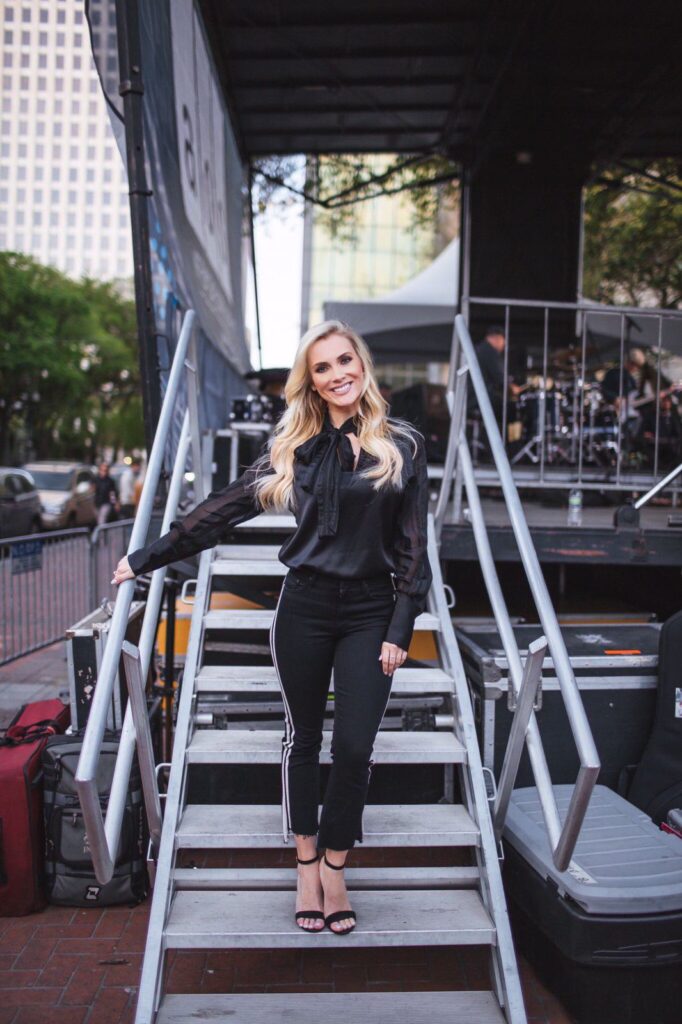 You can also add a black cape to your outfit if the weather calls for it: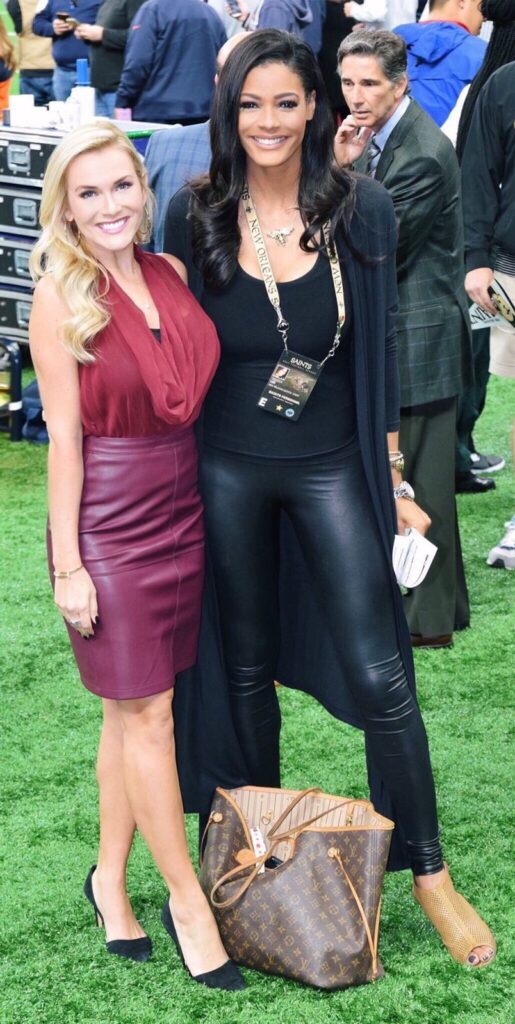 ↓ 16. Retro Style Black Outfit
You can style a black tee to get a retro-style look. It is as easy as one, two, three. Grab your favorite quote tee (we love the pale pink lettering on this one) and tuck it into some mid-rise bootcut jeans. Go for a light-wash and no rips to keep the seventies vibe going. Pair with pale lavender espadrilles and some bottle-cap sunnies and hit the road for some summer fun.
↓ 15. Graphic Black T-shirts
If you have a favorite band you love, show off your fangirl status with a vintage band tee, paired up with a long sheer skirt over a miniskirt. This is a stunning all-black look you can finish off with combat boots or Doc Martens. Accessorize with oversized hoop earrings and a tote bag. Here are some more ideas on How to Wear a Graphic Tee.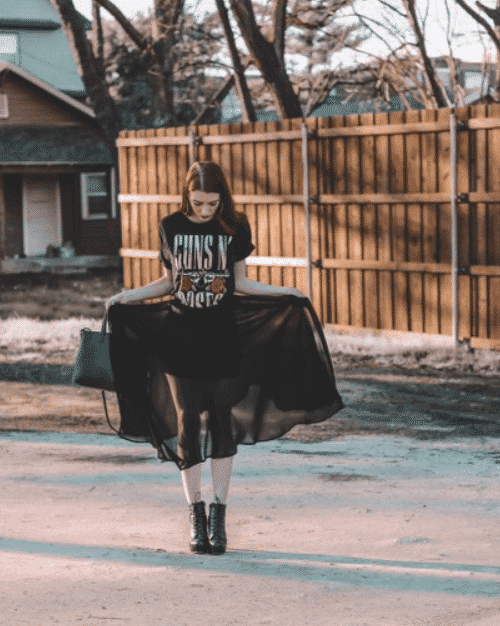 ↓ 14. Grunge Look In Black
If you love a grungy concert look, here is a great one! The two pièces de résistance are the heeled sneaker style boots and the slightly baggy trench coat. But both pieces are perfectly backdropped by a black crewneck tee tucked into distressed light-wash jeans. Accessorize with a long pendant necklace, a bandanna, and red lipstick. Style your hair in loose, messy waves.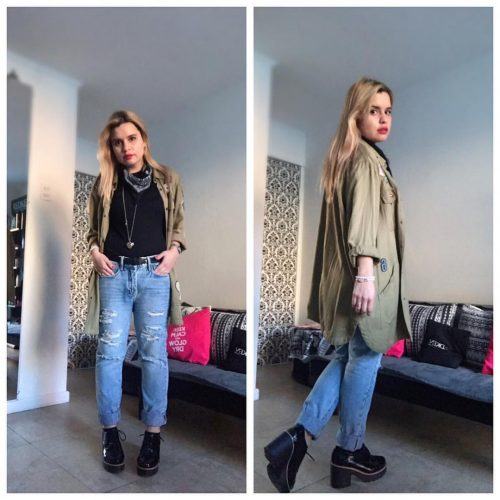 ↓ 13. Casual Road Trip Outfit
A black tee (featuring a favorite motif, logo, or band symbol) is a great top to pair with leggings for road trips, traveling, concerts, and more. Not only will you be super comfortable, but you will also look super cute as well. That is a win in our book.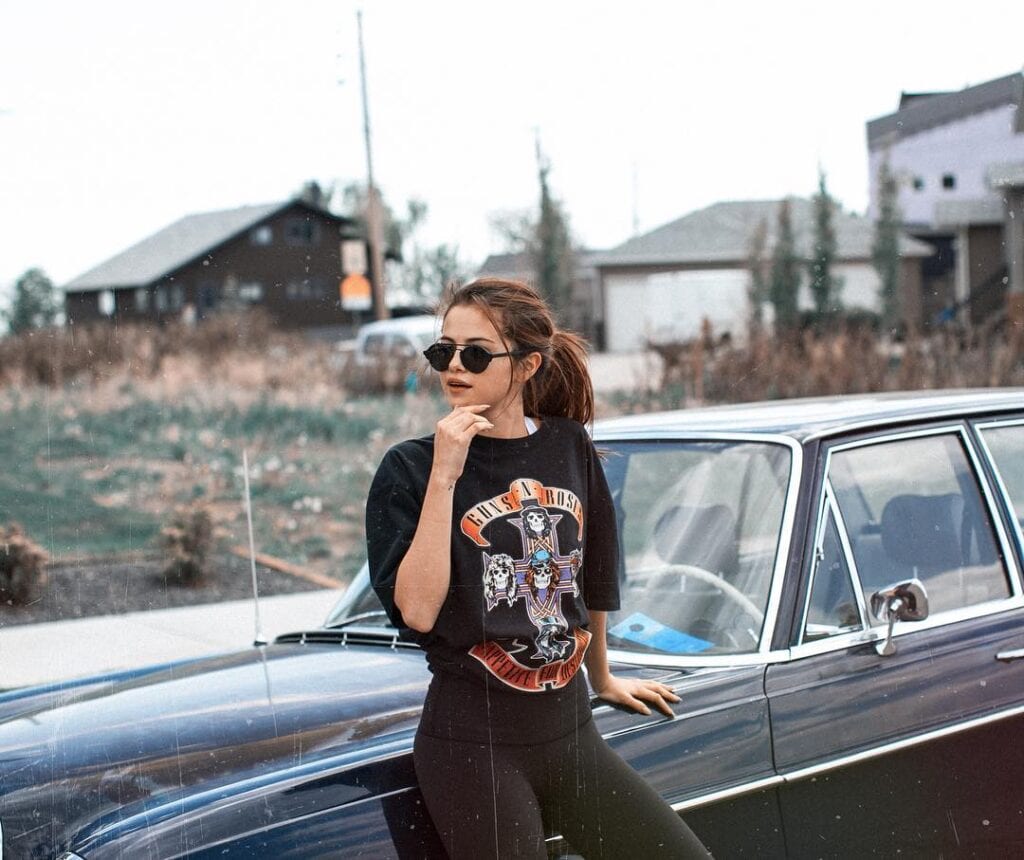 ↓ 12. Styling a Sleeveless Black Top for Maternity Wear
If you are in need of inspiration for maternity wear, here is a gorgeous look to try. You can either go for a sleeveless midi dress or a sleeveless black top with maternity jeans or leggings. Be sure to lint-roll your clothes as dust can make black clothes look duller and less polished. Accessorize with Aviator sunglasses, thick hoop earrings, a clavicle necklace, and a bright-colored headband.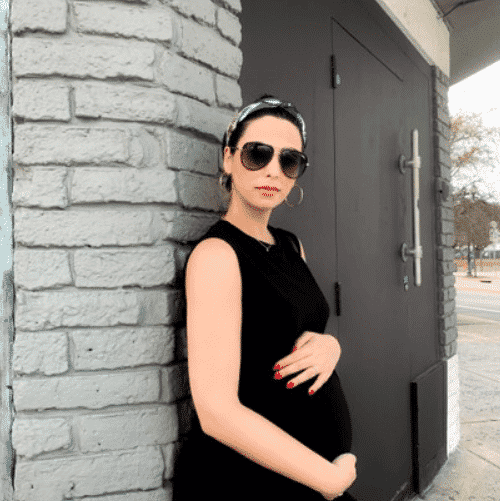 ↓ 11. Simple School Outfit for Teenage Girl
When in doubt, grab a black graphic ee and pair it up with your favorite skinny jeans. This is a simple school outfit that will take no time at all to throw together.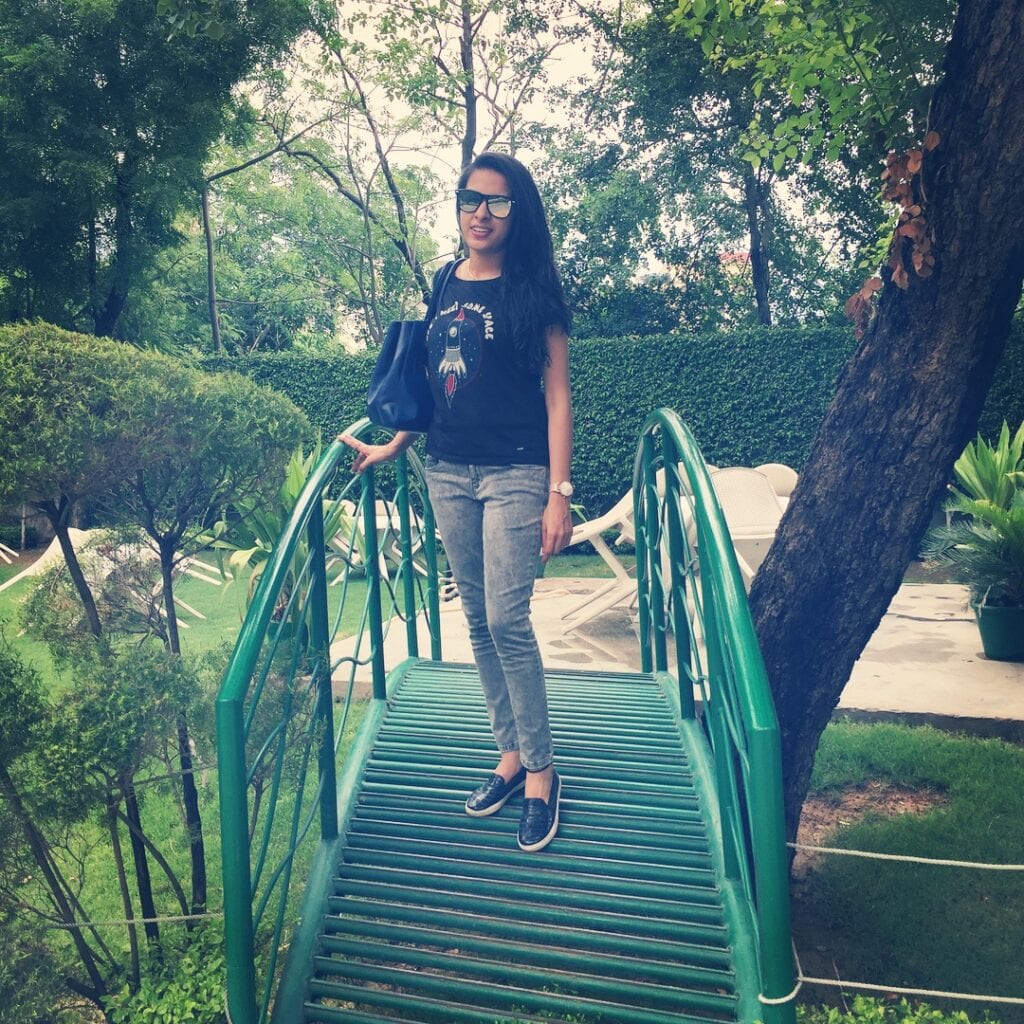 ↓ 10. Cute Outfit for Summer
While black is not the most popular choice for summer, when worn with light-wash denim shorts, you don't have to worry about attracting too much sunlight. Plus, if you are someone who sweats a lot in summer, wearing black is an easy way to conceal that.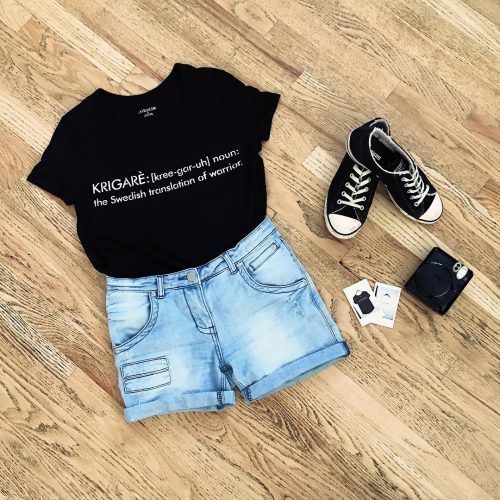 ↓ 9. Fall Outfits With Black Tees
Pair up a black tee with a super washed out miniskirt and some bright yellow Converse or sneakers for an easy outfit to wear as the summer heat starts to cool down and begins to transition to fall.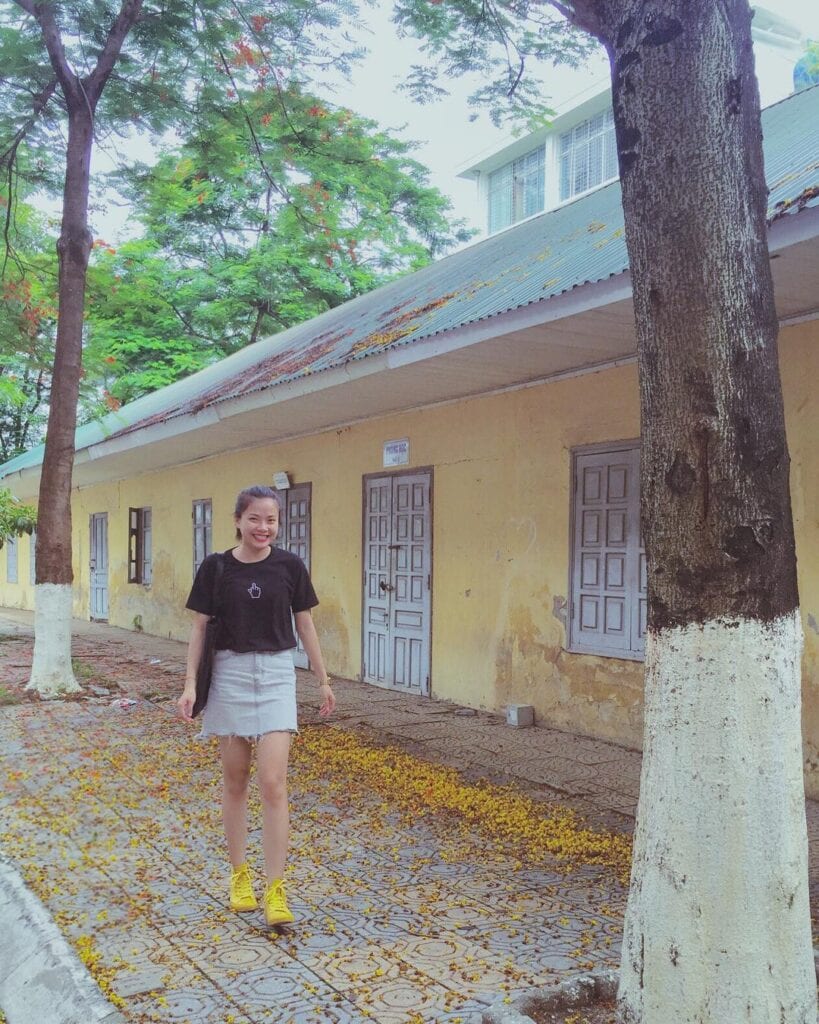 ↓ 8. Styling a Black Tank Top
Tank tops are usually difficult to style. However, black tank tops can go with any skirt, pants, or jeans. For a party look, combine a plain tank top (or bodysuit) with a geometric, sequined skirt. Check out these 16 Cute Outfits with Tank Tops.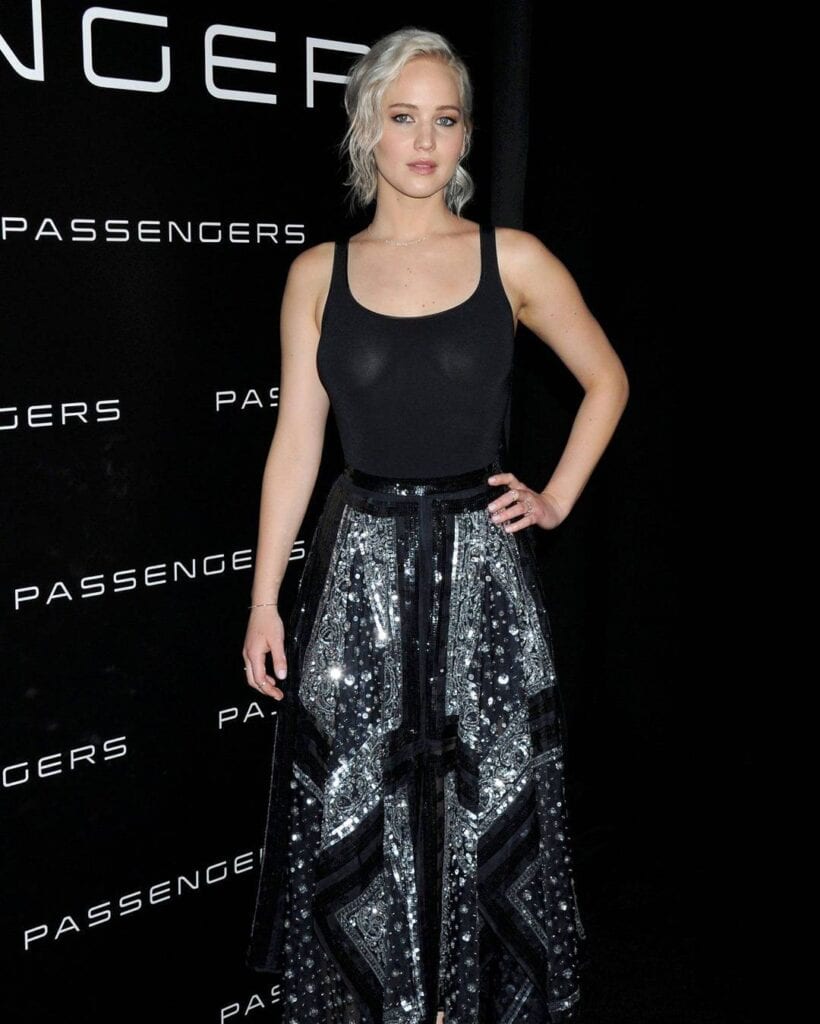 ↓ 7. Girly Grunge Outfit: Black Top With Plaid Skirt
A cute way to create a girly grunge look is by pairing a black tee with a plaid miniskirt and cutout tights. Finish off the look with a ballerina bun and some little black sneakers.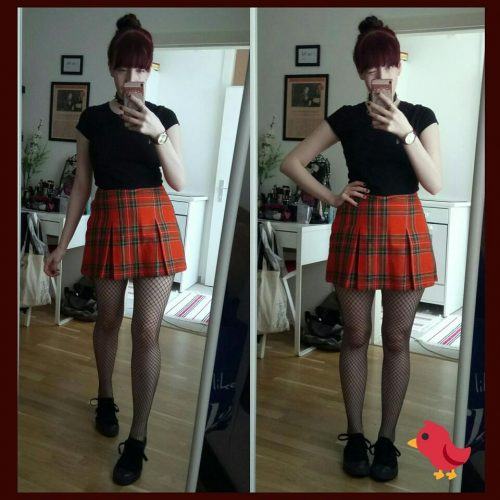 ↓ 6. Embroidered Black Top and Khaki Shorts for Party Wear
Headed to a party? Got a date night planned? Whatever the occasion, this gorgeous black embroidered top fits the bill! Pair it with high-waist khaki shorts and gold accessories for a knockout look your date won't soon forget.
↓ 5. Designer Style Fashion
Make your "casual" looks stand out by going full designer style. (Or fake it, if you don't have the dough to get the real thing!) A black tee paired up with a leather moto jacket, light-wash jeans, and eye-catching accessories is a fun way to show off your love of fashion and brand-name pieces without needing a party to go to.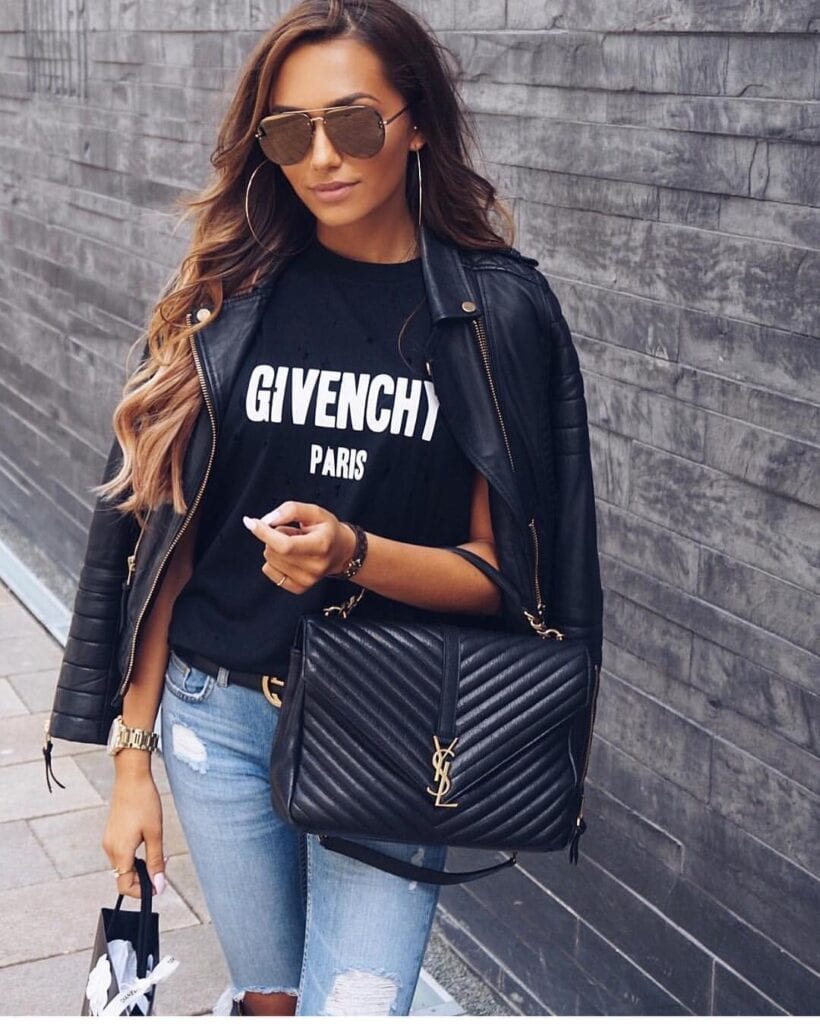 ↓ 4. Ultimate Casual Wear for Everyday Life
A plain black tee with mom jeans is about as comfortable as it gets. Keep it simple and don't worry too much about accessories. Check out these 30 Best Casual Outfits for Clubbing.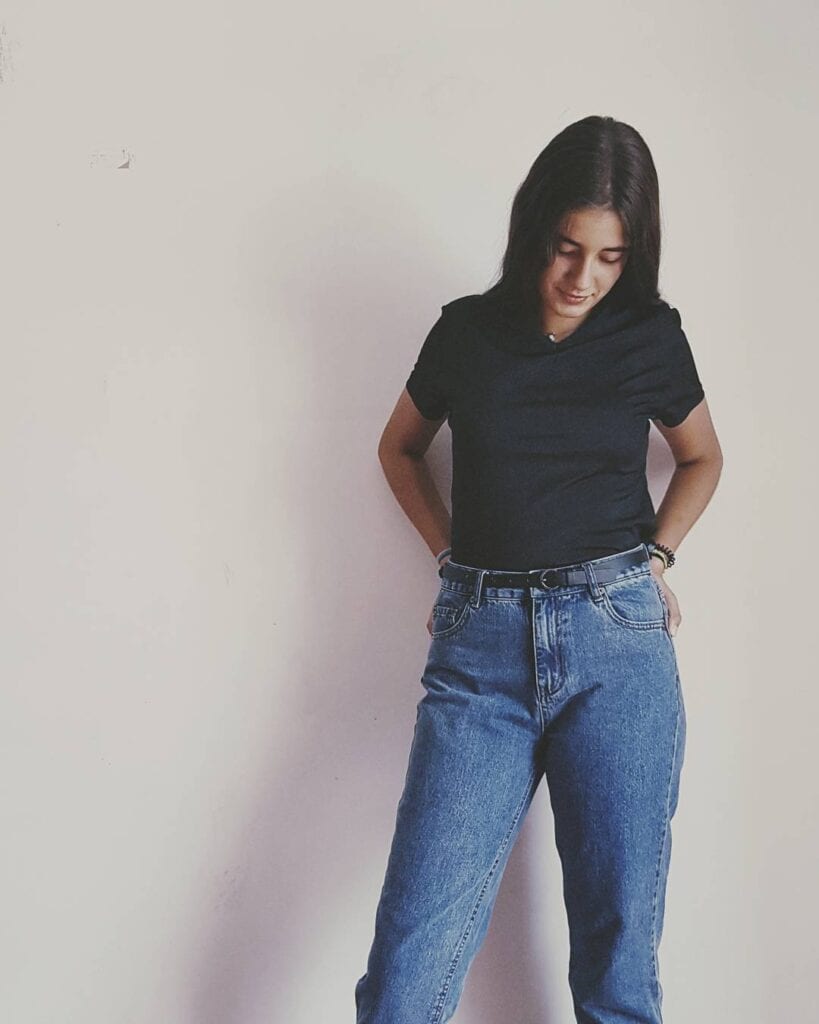 ↓ 3. Cute Beach Style Outfit
If you have a long and flowing skirt or a sarong and are unsure about what to pair it with, give a black tee shirt a try. Tips for wearing tees? Make sure it fits snugly and tuck it in to define and accentuate your waist.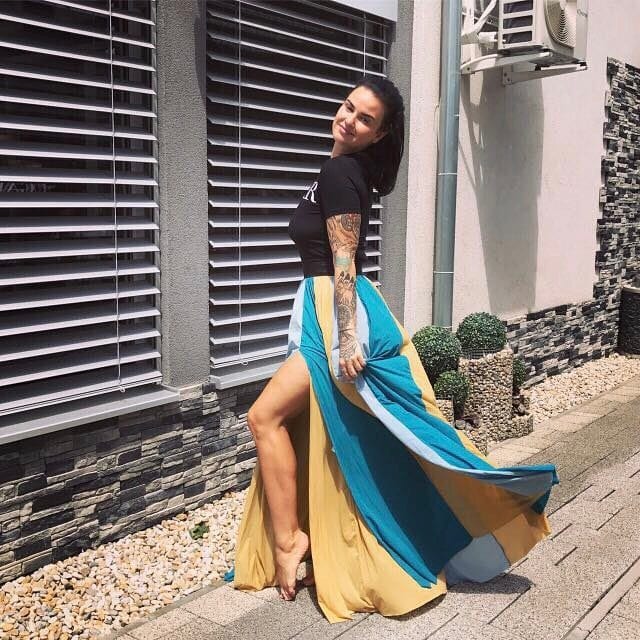 ↓ 2. Semi-casual for a House Party
Need a go-to house party outfit? This basically monochrome look takes no time at all to throw together. Just pair up your favorite ripped black jeans with a fitted tank tucked in (or consider a bodysuit if you don't want to have to deal with adjusting your top all night) and finish off the look with some strappy heels.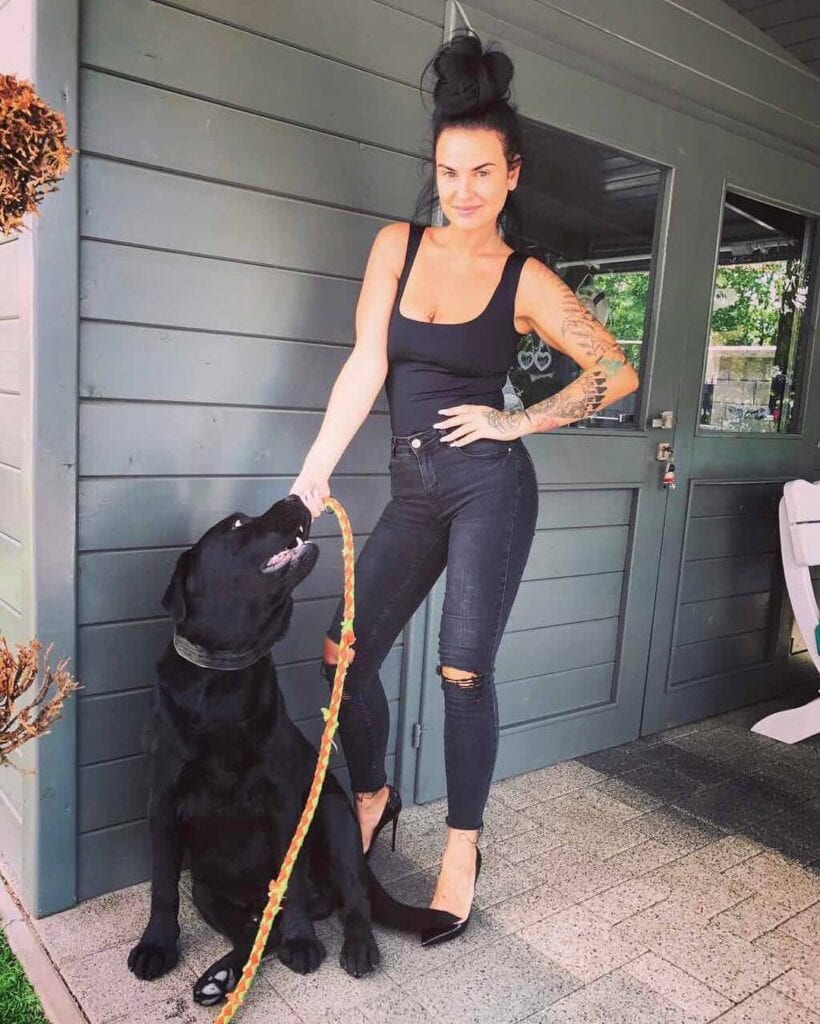 ↓ 1. Cute for Summer
There is so much variety when it comes to black shirts. You can try so many different designs and styles. There are cute and comfy black shirts and there are classy and elegant ones for formal events. Here is an easy way to style a black tee shirt for summer.