Tank tops are a popular clothing choice during hot weather as they provide comfort, breathability, and a sense of freedom in arm movement.
They can be worn for casual, athletic, or layered looks and are versatile in matching with different outfits. And, of course, girls love them for their simplicity and style, making them a staple in our wardrobes.
Below, we'll look at the following:
How to Style Tank Tops?
Tank top Outfits can be styled in different ways. You can wear the tank top with a pair of stylish shorts, jeans, pants, etc. Various designs and colors of the tank top could be selected. You can also wear a scarf around the neck to make it look funky. Moreover, a blazer on top could also enhance the look.
In addition, you can also wear accessories that match the outfit and make you look stunning.
Girls have different preferences when they buy clothes. Therefore, we have selected some pictures and ideas for you all to discover some amazing styles and pick one according to your preference.
For the bottoms, you could wear printed floral trousers or jeans with the top. It will balance and complement the look.
Do's And Don'ts on What to Wear with Tank Tops
Dos:
Do layer your tank top with jackets, cardigans, or button-down shirts to add versatility and style to your outfit.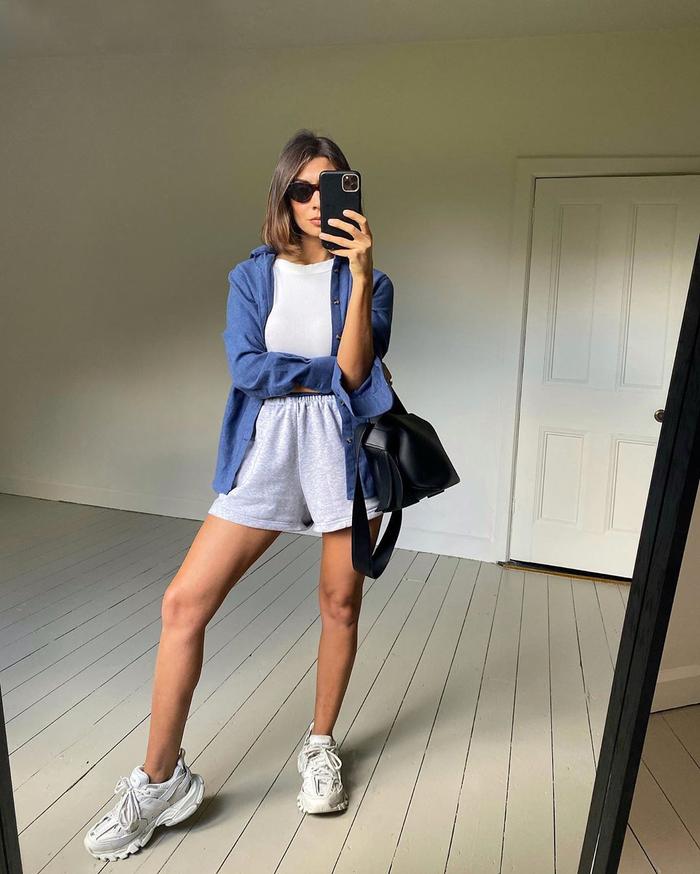 Do choose the right style of tank top for the occasion, whether it's a casual, athletic, or dressy event.
Do accessorize with necklaces, scarves, or earrings to personalize your look and add a touch of flair.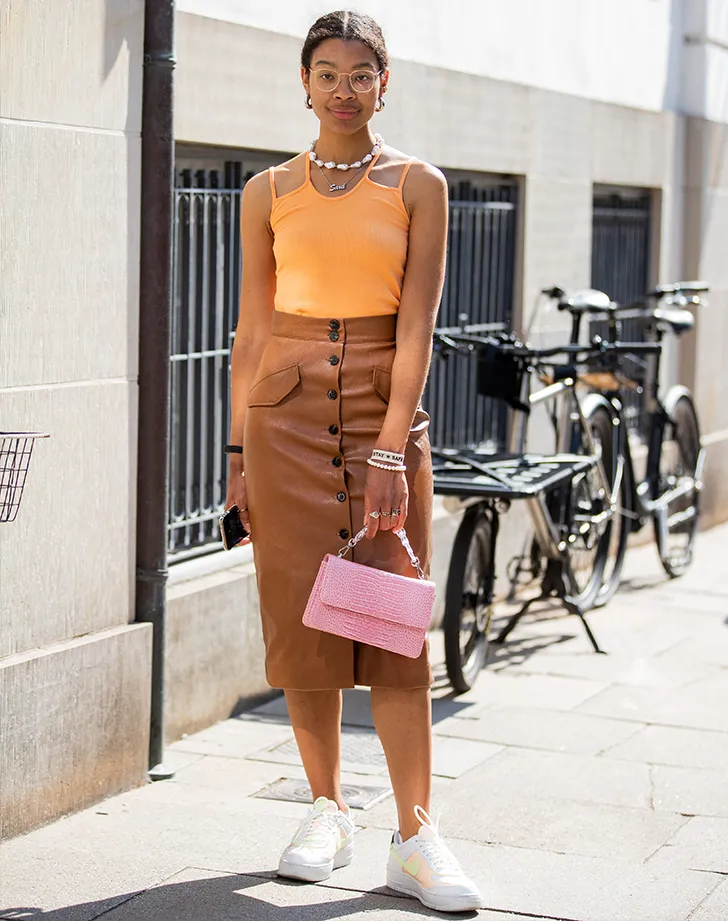 Do consider your body shape and balance your outfit accordingly. For instance, if your tank top is loose, pair it with fitted bottoms, and vice versa.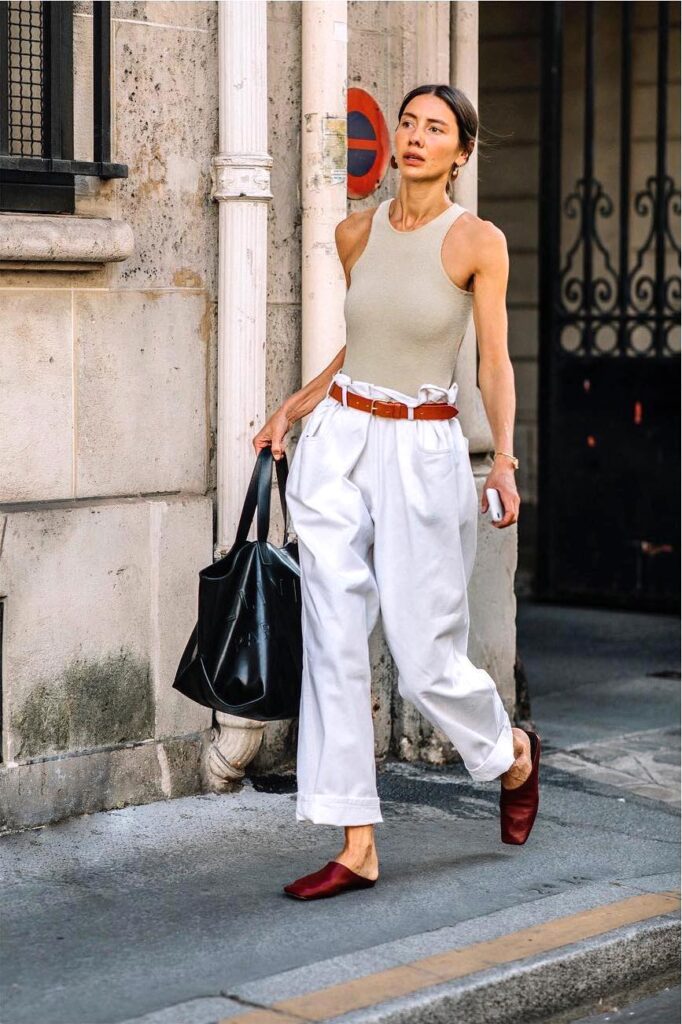 Do wear a strapless or T-strap bra with tank tops to avoid visible bra straps.
Don'ts:
Don't wear tank tops that reveal too much cleavage or show your bra straps excessively unless it's appropriate for the occasion.
Don't choose tank tops that are too tight or too loose; the right fit is essential for a polished look.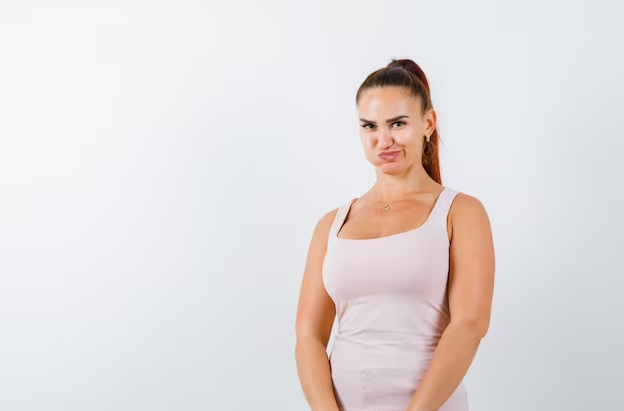 Don't overdo it with accessories; keep it balanced and avoid wearing too many at once, as it can distract from the simplicity of the tank top.
Don't forget to apply sunscreen to your shoulders and arms when wearing tank tops on sunny days to protect your skin from UV rays.
Remember that personal style and comfort play a significant role in how you style tank tops, so these guidelines can be adjusted to suit your individual preferences.
Styling Tips
25 – Use Your Tank Tops for Layering Under Jumpsuits
24 – Layer Over Your Tank Top with a Matching Button Down
Wear your tank top with a shirt that perfectly matches it in colour and you'll be stunned by how beautiful they look together. You can easily wear such outfits for hangouts and birthday parties.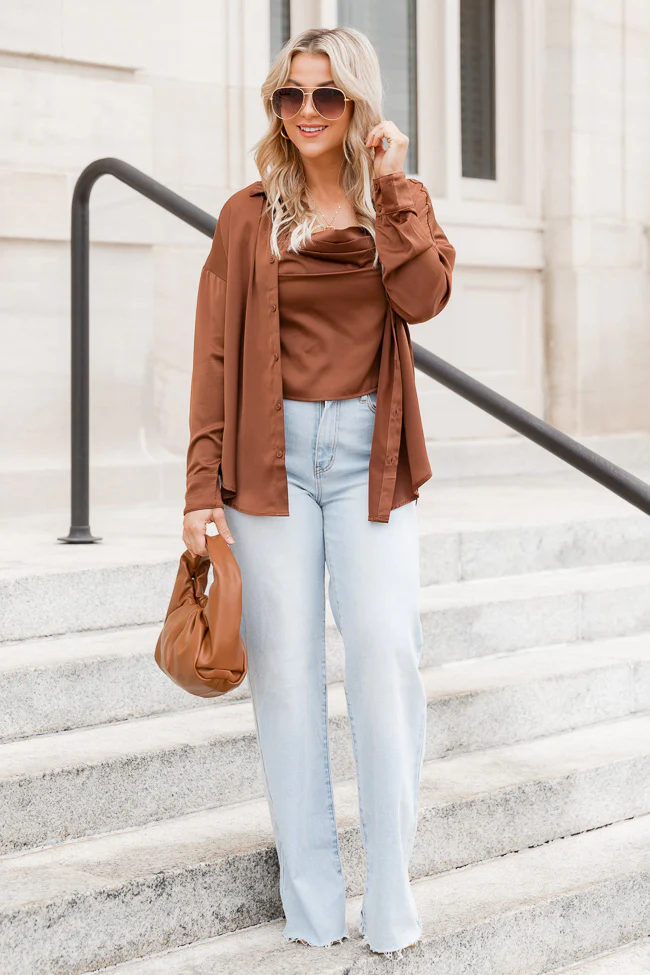 23 – Choose Matching Sets for a Smart, Athletic Vibe
Matching sets are incredibly popular these days and you can easily find tank tops with matching tights for workouts. I personally love this one because of the fresh print and super comfortable material. You can easily wear it from the gym to the coffee shop.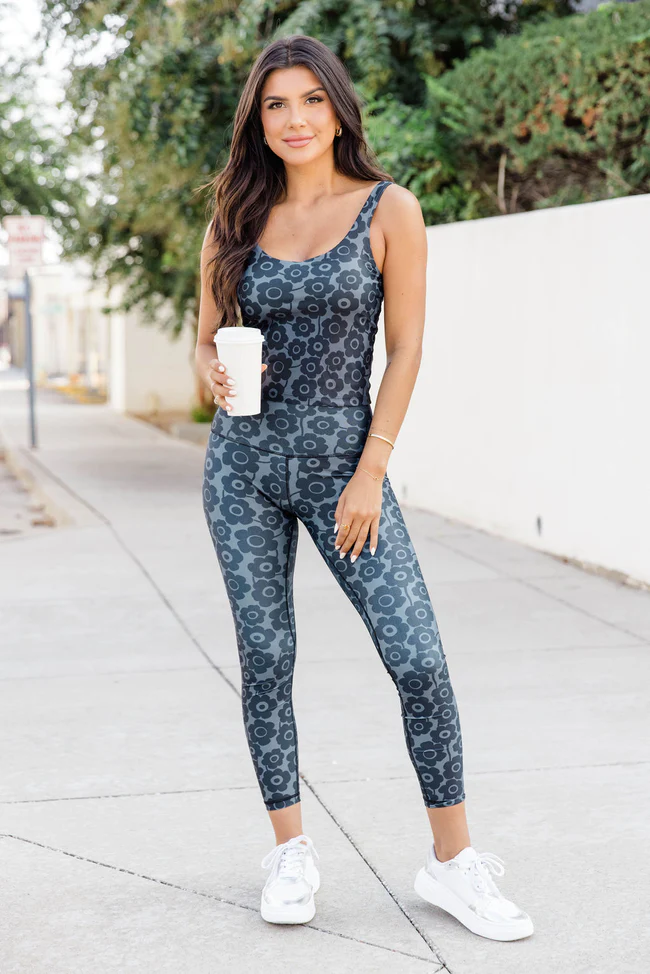 22 – How to Wear Tank Tops Casual
A simple top and jeans outfit can save the day. You can wear a spaghetti strap tank top and pair it with a casual pair of crop jeans. In addition, you can style it with a few accessories and a shoulder bag.
Lastly, complete this look with a pair of block heels, and you are ready to slay the day.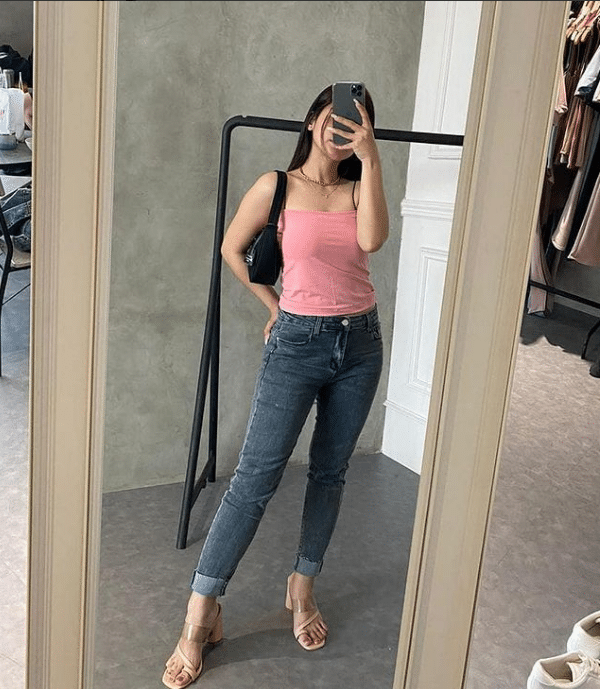 21 – How To Layer Using A Tank Top
Winter outfits are all about layering. But, sometimes, adding layers is not fun, as a little wrong move can cut down on your overall style. But, with tank tops, you do not have to worry about missing out on your fashion game.
You just have to wear a button-down shirt or a sweatshirt under a velvet spaghetti strap top and skinny crop jeans and you are good to go. Moreover, you can enhance this look with a pair of sunglasses and nice pointed-toe heels.
20 – Give Them an Athleisure Twist
Although a tank top is considered a summer outfit, you can wear it in any season, regardless of the temperatures.
In cold weather, you can style it with a few layers and blazers. In addition, if you are into sports or fitness, a tank top can be your go-to gym outfit and you can use it to create multiple athleisure outfit combinations.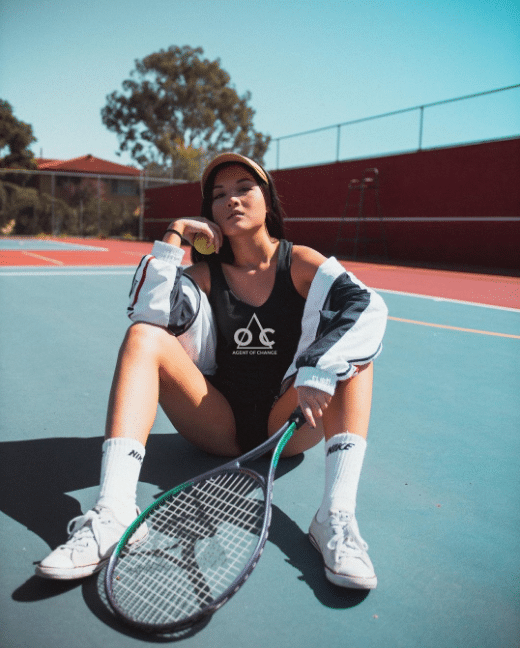 19 – Silk Lace Tank Top for Aesthetic Look
Are you a black lover and looking for something a bit casual and stylish at the same time? You can definitely consider recreating this tank top outfit idea.
To create this elegant look, pair a satin cami tank top with casual skinny jeans in your wardrobe and style it with a pair of ankle strap heels.
Moreover, wear a pair of statement fringe earrings to enhance this look more. You can carry this look to a formal dinner or to a friend hang out with your fashion game in check.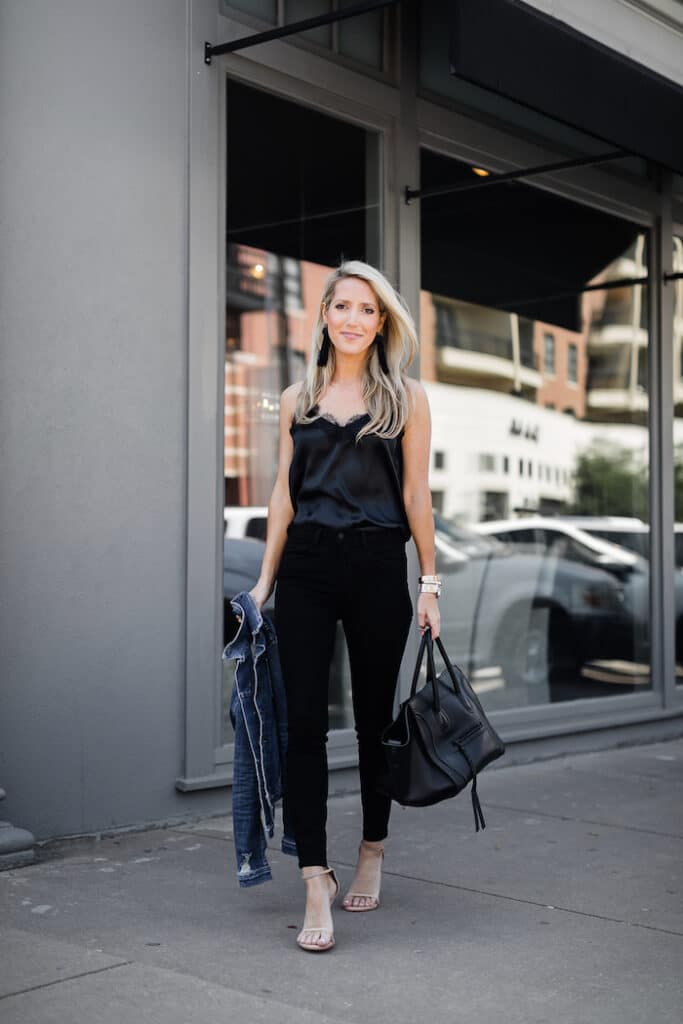 18 – Trendy Summer Outfit
Summer is considered the best season to wear tank top outfits. So, why not pair it with your favorite pair of summer bottoms?
Your tank top can be of any color depending on your fashion sense. In addition, you can wear a few accessories and a pair of stylish summer slides to match the vibe of your outfit.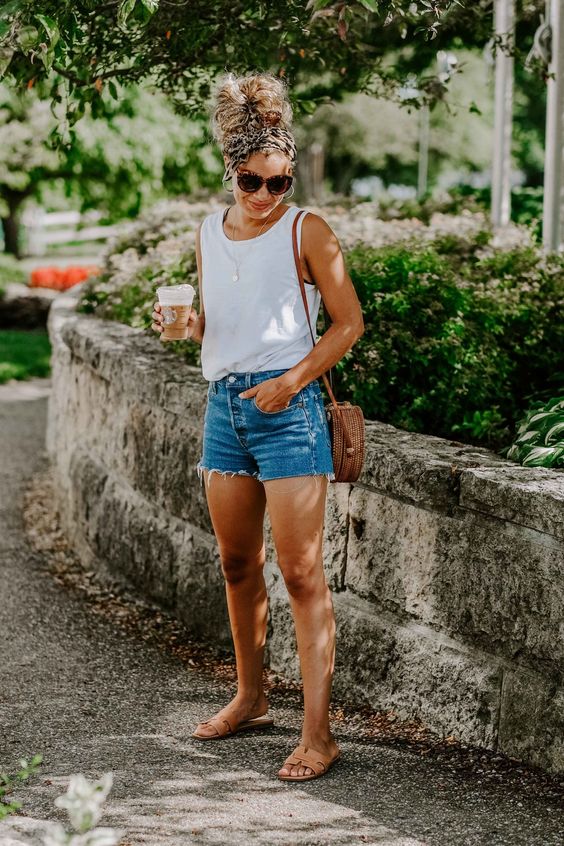 Denim Distressed Shorts 28.99$
17 – How To Style A Tank Top With A Maxi Skirt?
Fond of wearing printed maxi skirts? Then this outfit inspiration will definitely be your favorite one.
The bright colors and pattern of the skirt with a white tank top give out a really positive summer vibe.
In addition, the minimal accessories and causal flip flops add more to the beauty of this outfit.
Undoubtedly, this is one of the best outfits to wear at an outdoor summer party.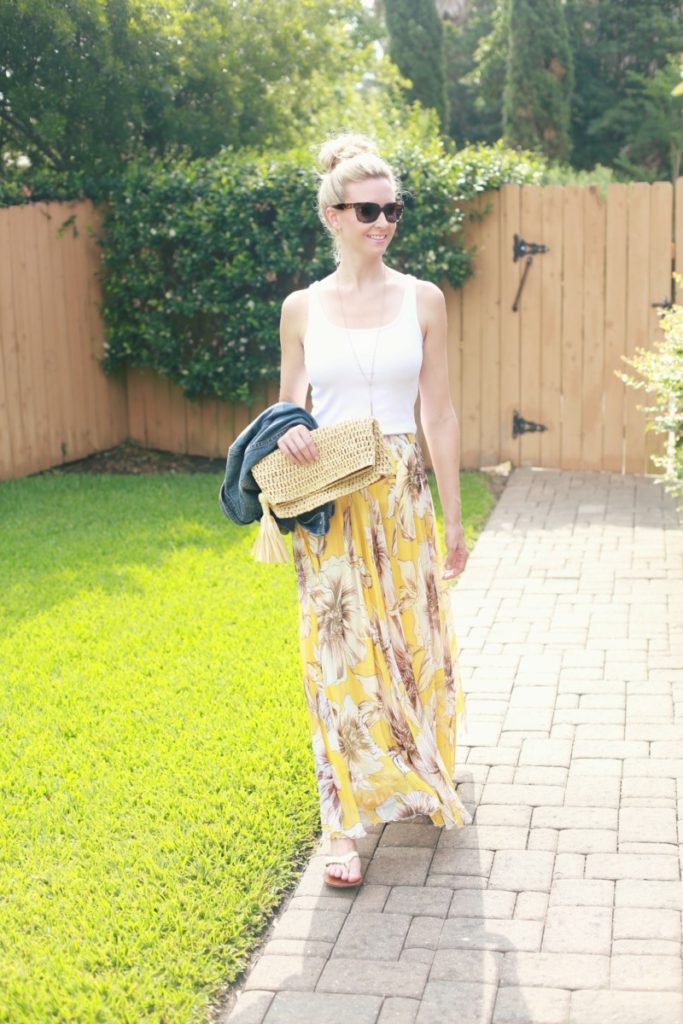 Yellow Floral Maxi Skirt 45.90$
16 – The Comfy Pool Party Look
Pool parties are the most fun part of the summer season. This is the kind of event you do not have to look all glam up and dress to be eye candy.
The freedom of dressing as your true self in comfy summery clothes is what appeals most to women.
Therefore, this comfy tank top outfit is perfect for your pool party. The colorful tropical print of the shorts with a beige hat is all the fun you need in your outfit for such an occasion.
15 – Chic Workplace Attire
Looking for a casual and comfortable professional skirt outfit?
A white loose-fit tank top paired with a black A-line midi skirt is a perfect outfit for you.
In addition, you can accessorize this look with a wristwatch and a pair of sunglasses to enhance the entire look.
Gala Gonzalez is giving us major workplace outfit goals with this chic and minimalist tank top outfit.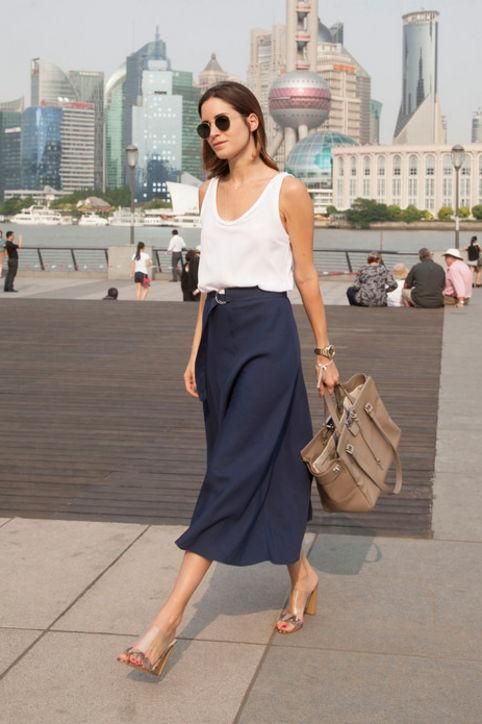 14 – The Stylish Joggers Look
Wearing a tank top with a pair of comfy jogger pants is an ultimate summer outfit combo you should definitely try!
This tank top outfit is not only cute but also very trendy. The touch of gold accessories and a wristwatch make this outfit stand out.
Moreover, you can wear a jute hat and a pair of white sneakers to enhance this look beyond measure.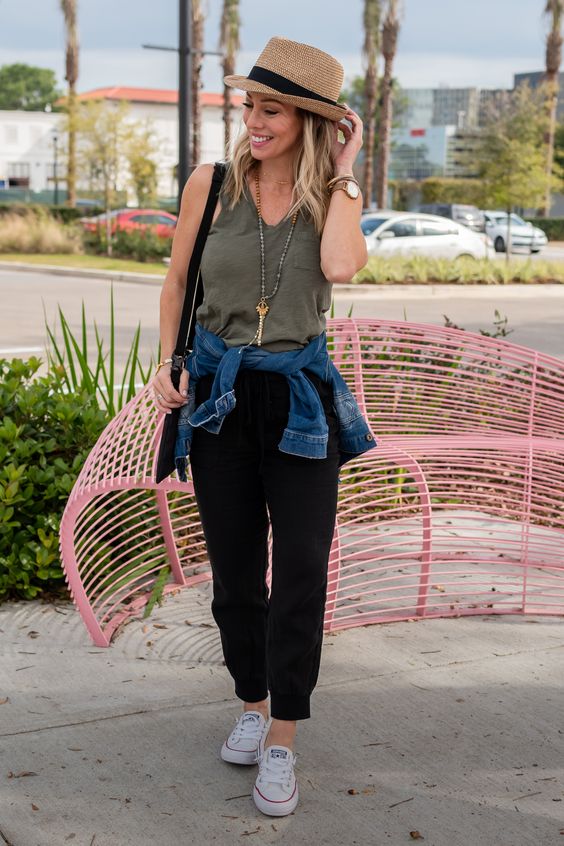 13 – Party Outfit
Fond of partying? But out of ideas what to wear to your next summer party. Here we are to your rescue. A simple sequin outfit can be your savior for the day.
You can wear a sequin tank top with black leather pants and nude pointed-toe heels to be a total head-turner at the party.
A stylish pair of sunglasses and a clutch can add more to the beauty of this party outfit.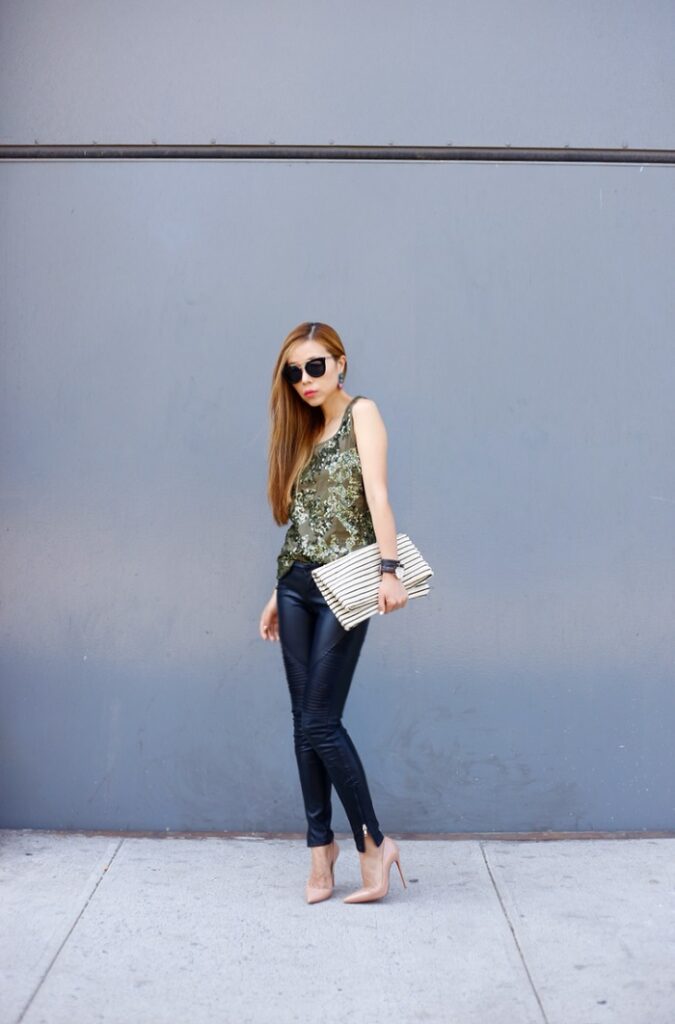 12 – Floral Tank Tops
Adding some floral prints to your summer outfits is a fun trend to follow this season. What about some floral prints tank tops? It will not only look stylish but also be very comfortable to wear in this burning summer heat. Here are a few ideas on how can you style a floral tank top with different summer bottoms.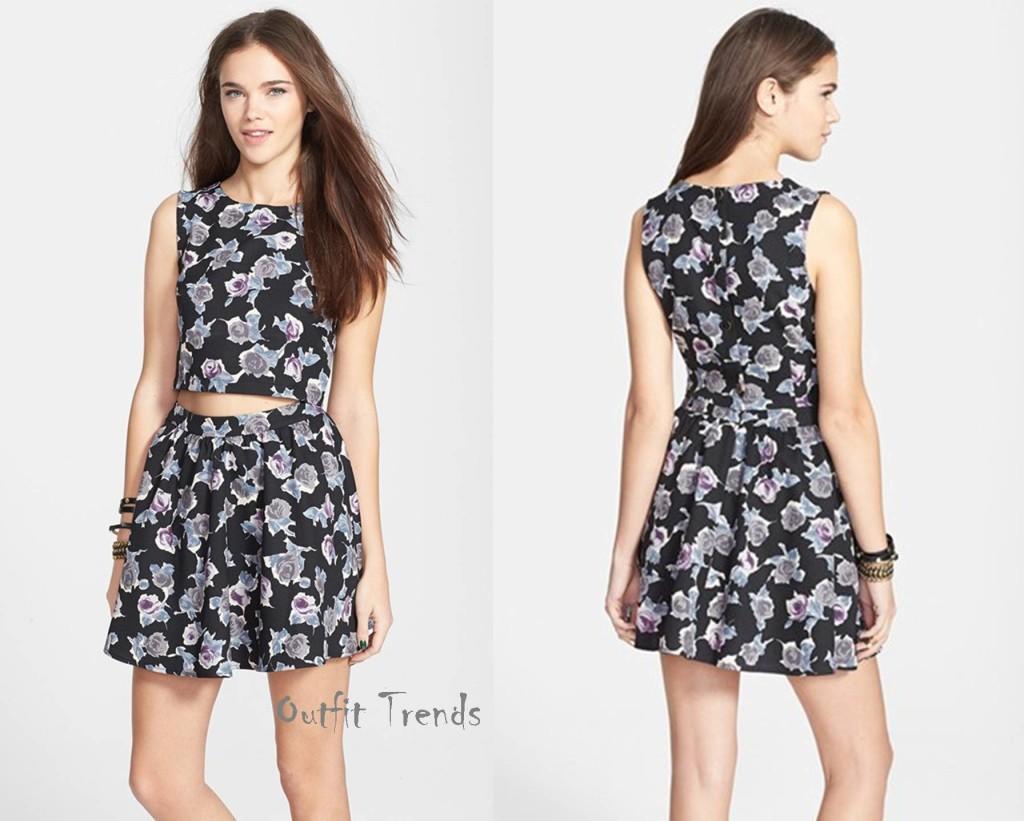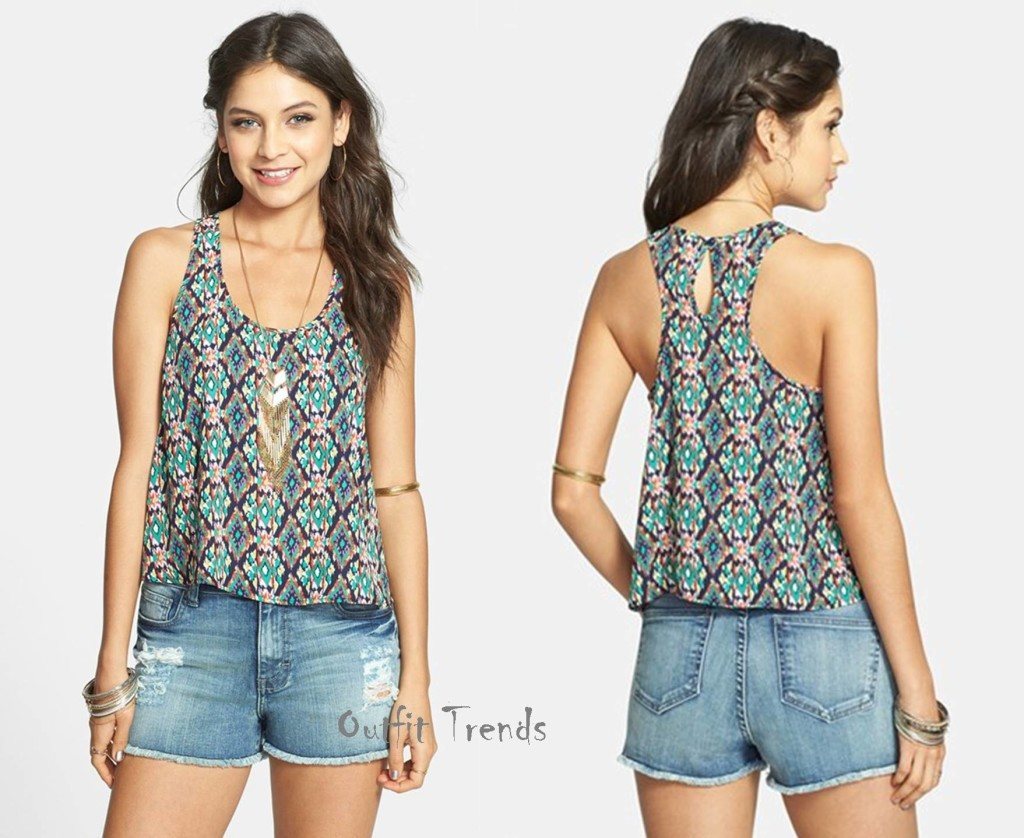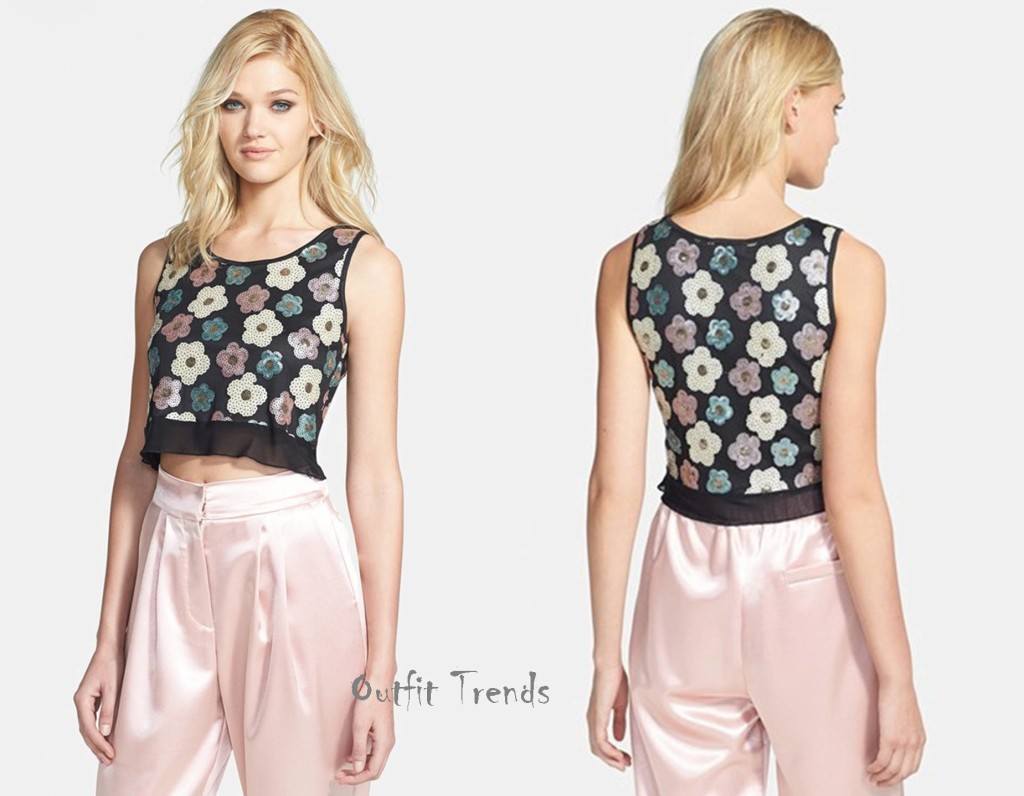 11 – The Monochrome Look
Looking for some monochrome outfits to level up your summer style? How about a black and white striped tank top?
You can wear these classic tops with a pair of jeans, shorts, or even a skirt. This is the simplest and most stylish way to carry a tank top outfit with little effort.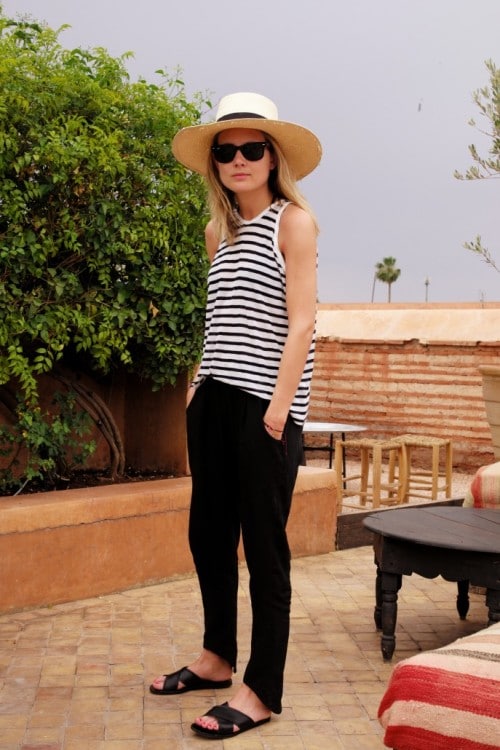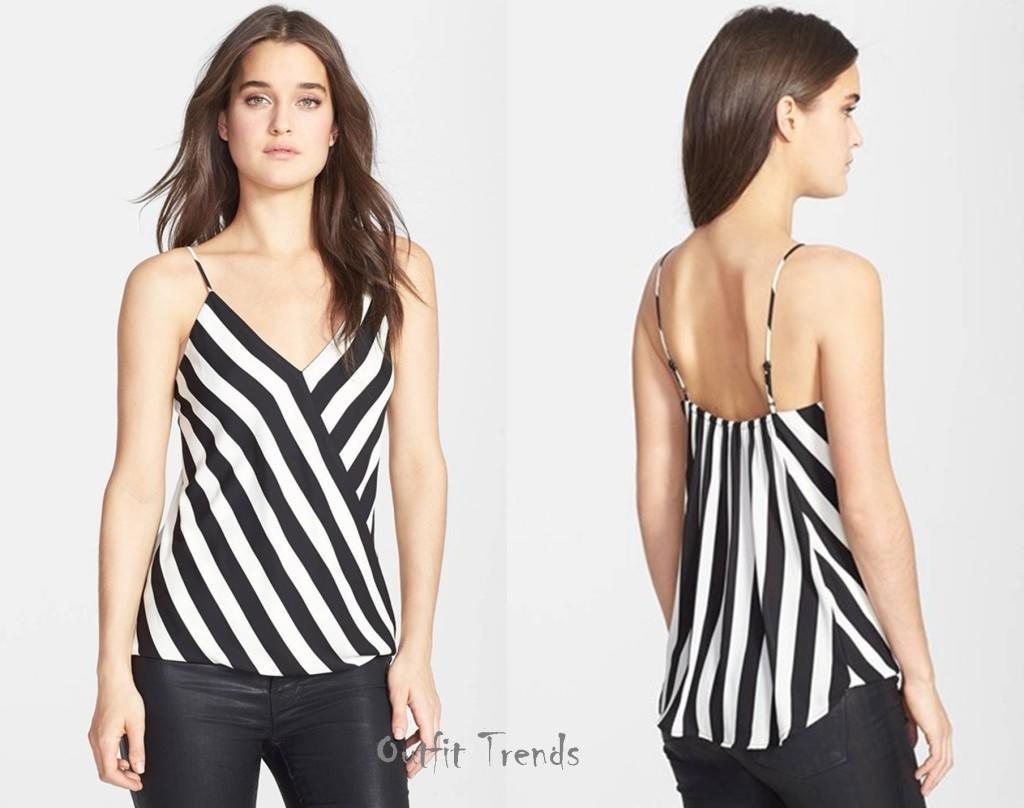 Striped Spaghetti Strap Blouse 18.99$
10 – Styling A Colourful Crochet Outfit
Knitted summer tops are nowadays the raging trend. You can pair them with almost anything to create a trendy look.
So, how about setting up a colorful knitted tank top look to slay in style? The crochet crop tank top paired with colorful printed palazzo pants is a look that can never go unnoticed by anyone.
You can wear some accessories and a stylish pair of sunglasses to enhance this look more.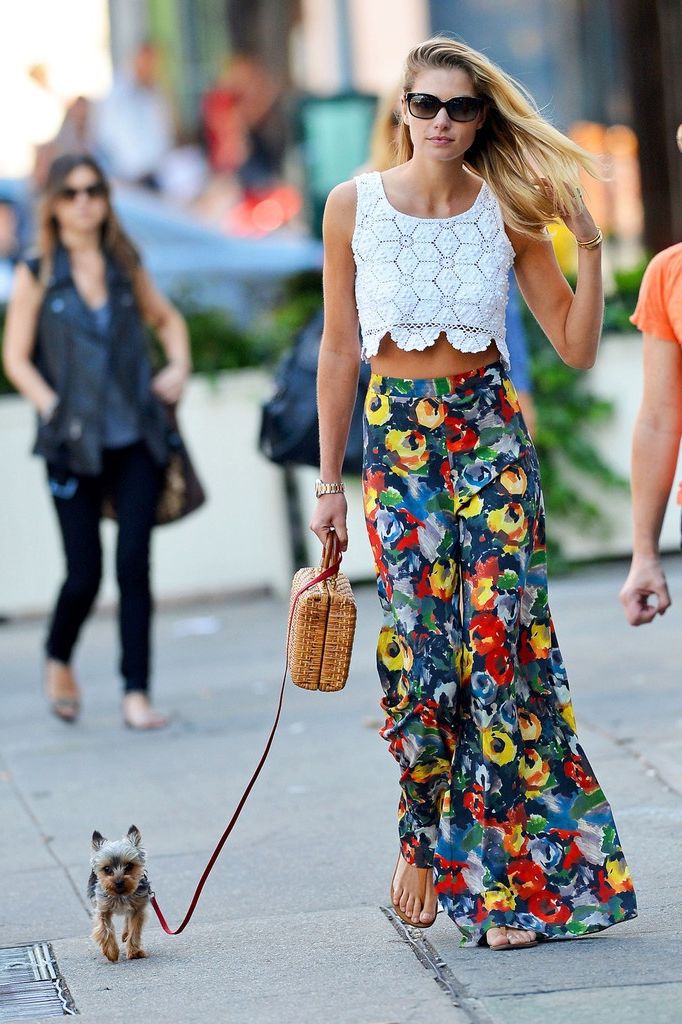 9 – The Striped Shorts Tourist Look
This is a cool summer look to wear, roaming around the city on another casual day. The white tank top worn with a striped pair of shorts and string summer sandals is all the style you need this season!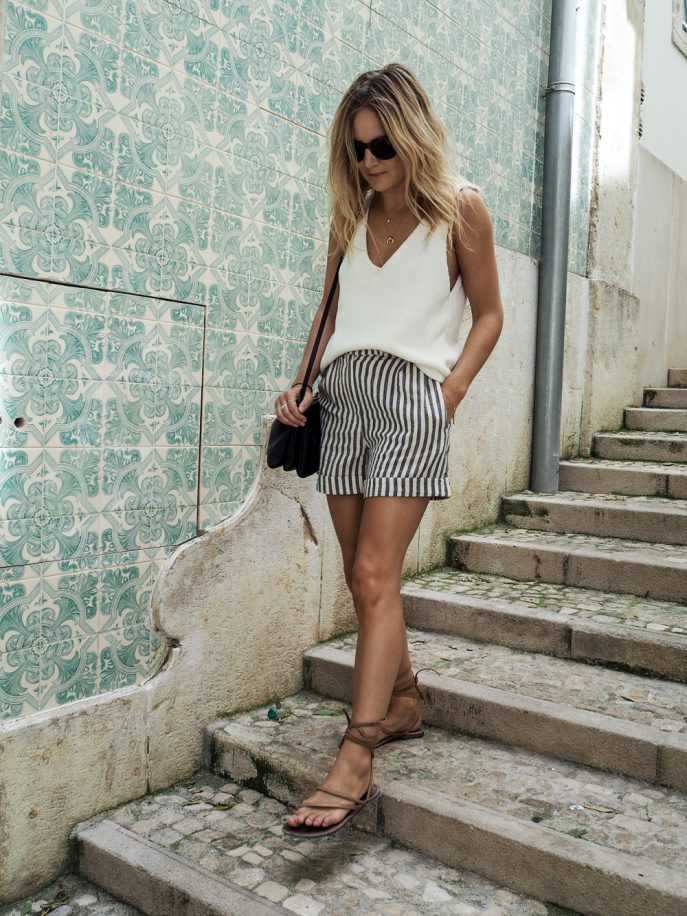 8 – The Sassy Animal Print Pants Outfits
Wanted to style a trendy tank top look in winter. Then this is a look that you can try.
The snake print pants with a white tank top and a warm puffer jacket are the ultimate hot look to beat this cold weather!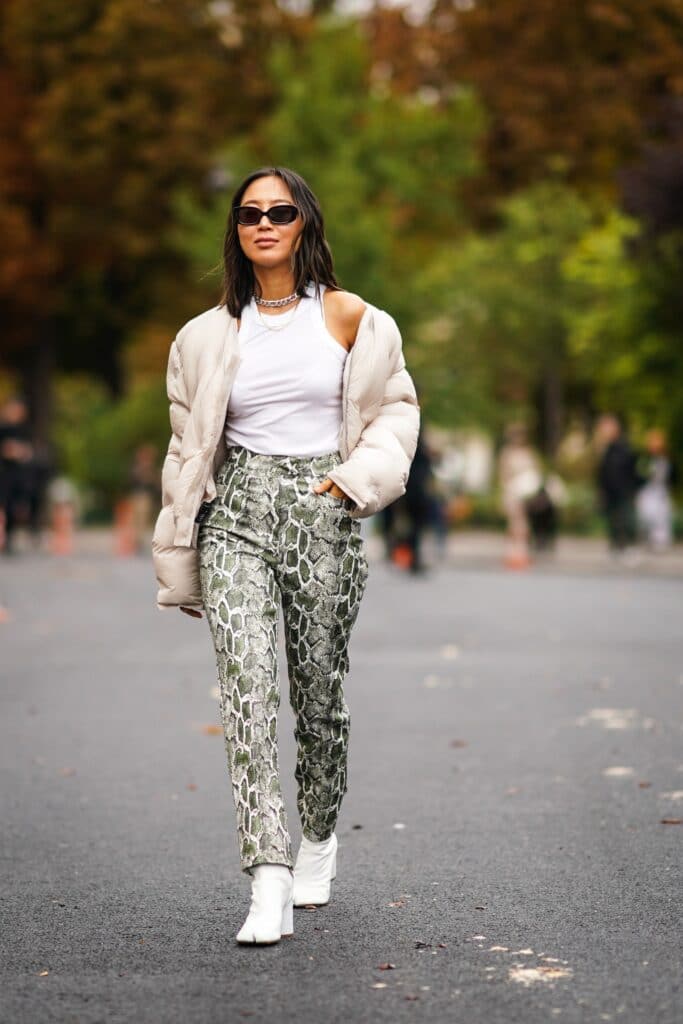 7 – The Minimalist Date Night Outfit Idea
If you have a dinner date planned and want to look the best without putting in much effort. Try this printed mini skirt tank top look. This minimalist style with definitely make you look stand out on your special date night.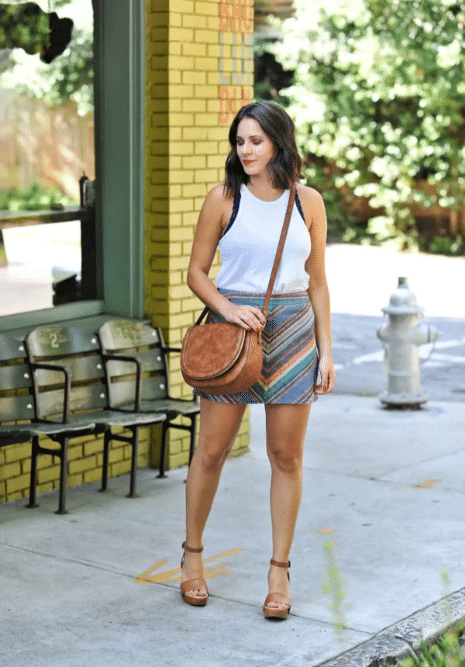 6 – The Ultimate Fall Outfit
Fall is all about beautiful colors. So why not incorporate these shades of fall into your outfit?
This crop tank top outfit paired with casual jeans and a plaid flannel blouse is all you need to wear this fall.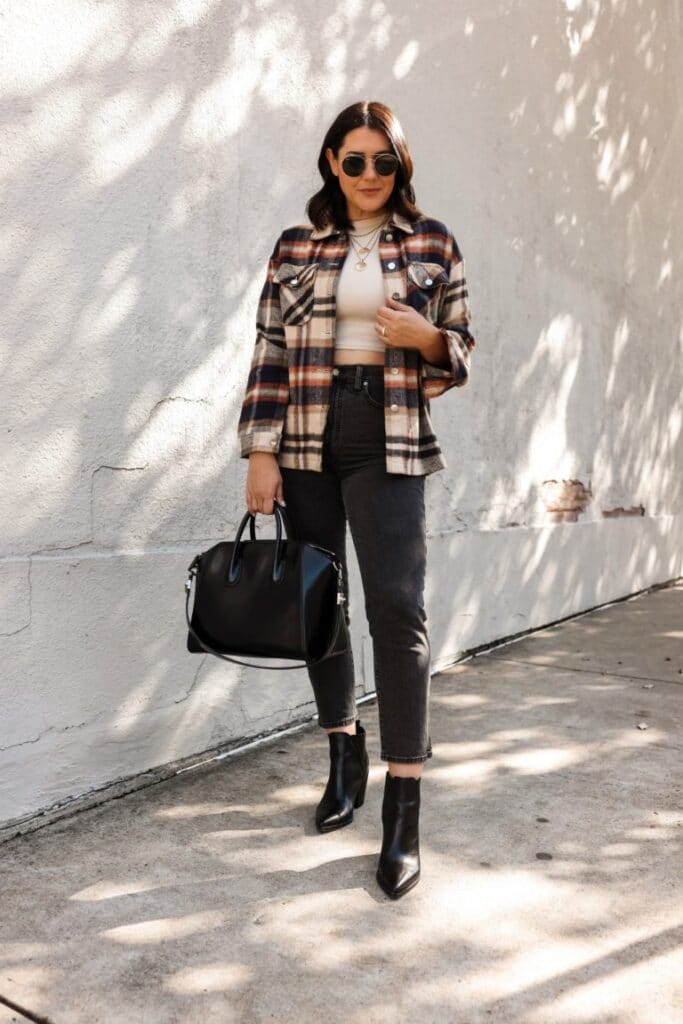 Plaid Button-Down Flannel Shirt 34.99$
5 – How To Wear Blazer With Tank Tops?
A blazer is an ultimate style statement that can instantly elevate the look of any outfit. You need to be very careful while choosing the right color to style with your tank top outfit.
The blazer should be in a contrasting color to your outfit. And you can always choose a tone darker or lighter than your tank top for a more defined look.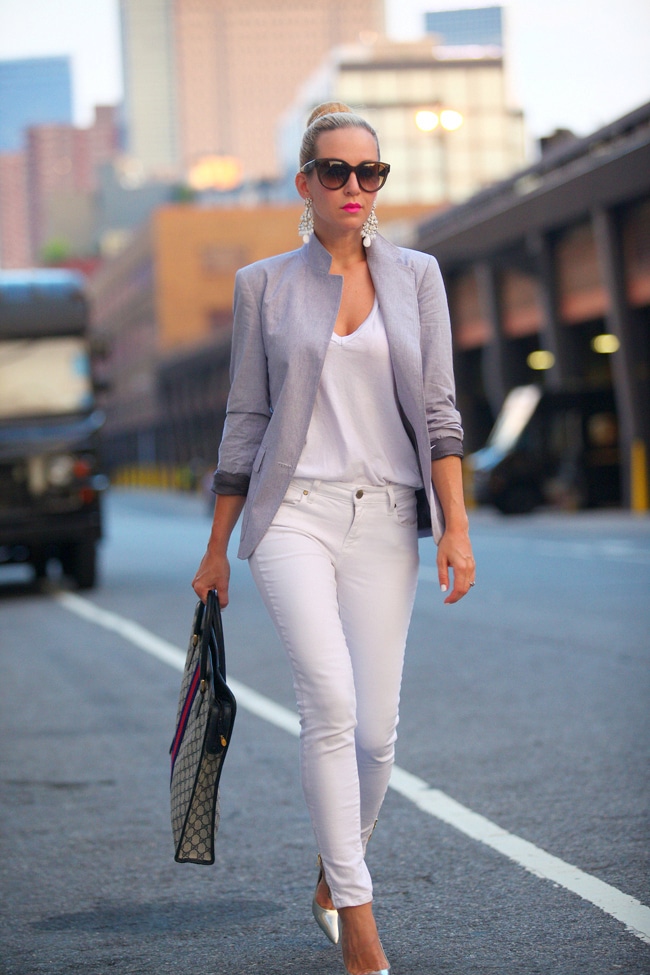 4 – The Classy Leopard Print Style
Leopard print is the ultimate style statement. So, how about styling a cute tank top outfit with leopard print? This outfit inspiration is a good option to wear to your next summer party.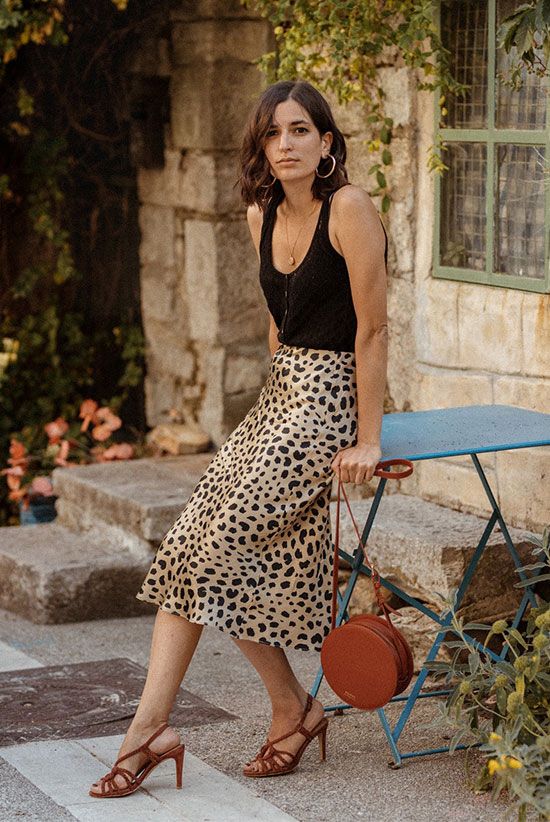 Leopard Print Midi Skirt 28.99$
3 – The Adorable Tulle Midi Skirt Outfit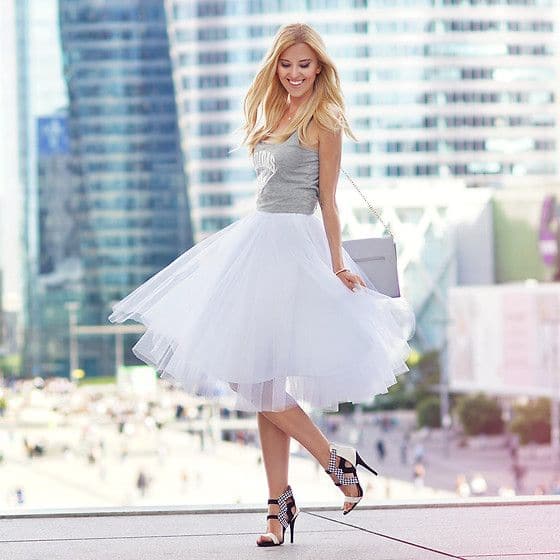 Celebrity Style
There's probably no celebrity that we haven't seen in a tank top but here are two of our recent favourite looks:
2 – Hailey Beiber
For date night, Hailey went with baggy jeans, a cropped tank top and an oversized leather jacket.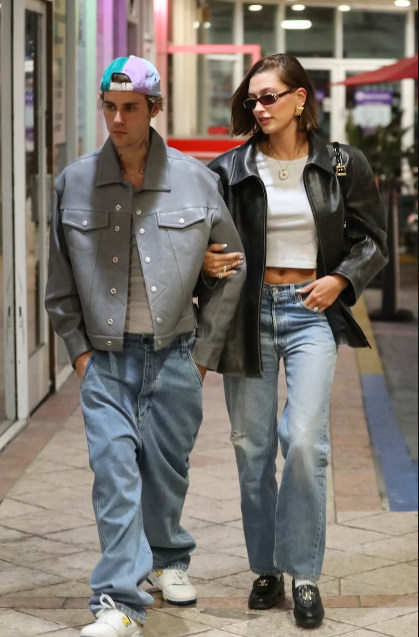 1 – Ashley Graham
Here's Ashley proving that tank tops look equally good on plus-size and curvy ladies. She went with a simple black tank top and khakis as she went back home after a fashion show.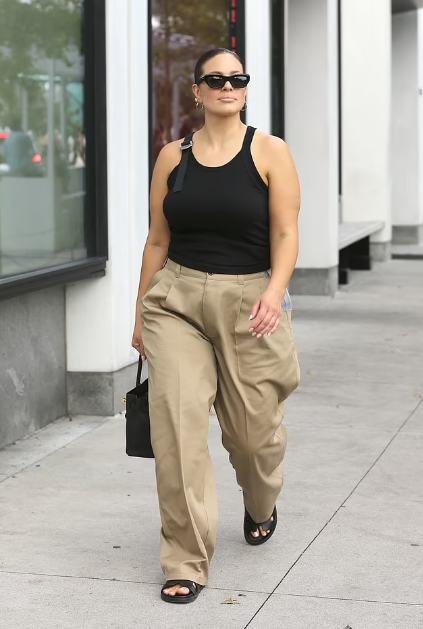 Frequently Asked Questions
Q: Should tank tops be tight or loose?
There is no rule for a tank top to be tight or loose. It all depends upon your personal choice and the outfit you are wearing. For example, if you wear your tank top with crop jeans, a tight-fit racerback tank top will compliment it the best. In addition, For a summery look, you can wear a loose-fit tank top tunic with a mini skirt or shorts.
Q: How to wear a tank top with a bra?
Tank tops are all beautiful and classy until your bra strap starts showing up. But you can get over this problem by buying tops with built-in bras. In addition, you also wear a strapless silicon bra, but it will not be a comfortable option for many of us.
Therefore, a convertible strap bra is the most suitable option, the ease of adjusting the strap to wear under a halter neck, racerback, or spaghetti strap tank top. Moreover, you can wear these bras with off-shoulder and backless dresses.
Q: What shoes to wear with tank top outfits?
Footwear is an important part of your overall look. The right footwear can elevate the appearance of your outfit beyond measure. The suitable shoes for a tank top outfit depend upon the bottom type. For Instance, If you wear jeans or joggers, a pair of sneakers or ankle boots will do the work.
In addition, if you are wearing any type of skirt, whether it's mid-length, maxi, or mini skirt, a nice pair of pointed-toe heels or wedge sandals will perfectly complement your outfit. Moreover, while pairing your tank top with shorts, a stylish pair of slides and any other casual footwear will be the best choice for you.