Professional Skirt Outfits. What to wear to the office every day is a big question for every working lady. It becomes a tedious task to decide a dress for every day.  You do not want to look the same every day. You want to look proper, stylish, and fashionable all the time, and yet you have limited closet options.
You can still dress up smartly and look like you have plenty of clothing even if it is not the case. Skirts are pieces that every girl feels relaxed and comfortable in. There are so many different types of skirts that at least one kind will appeal to every woman. You can wear long, short or midi skirts in the office.
How to Wear a Skirt for Office Every Day
Here are our top tips for styling a professional skirt for work:
With dark-colored skirts, wear light blouses; with light-colored skirts, wear dark blouses.
When you have a patterned skirt, like polka dots, wear a plain shirt.
Top To Toe colors look good with black and navy.
With long skirts wear medium heels and with midi or short skirts wear tall heels.
All kinds of tops look good with skirts. For instance, button-downs, turtlenecks, ruffled or plain v necks, etc.
For formal occasions, you can wear skirts like silk, chiffon or floral skirts.
Avoid wearing very loud colors for office work.
Wear skirts that show sophistication and seriousness to suit your office environment.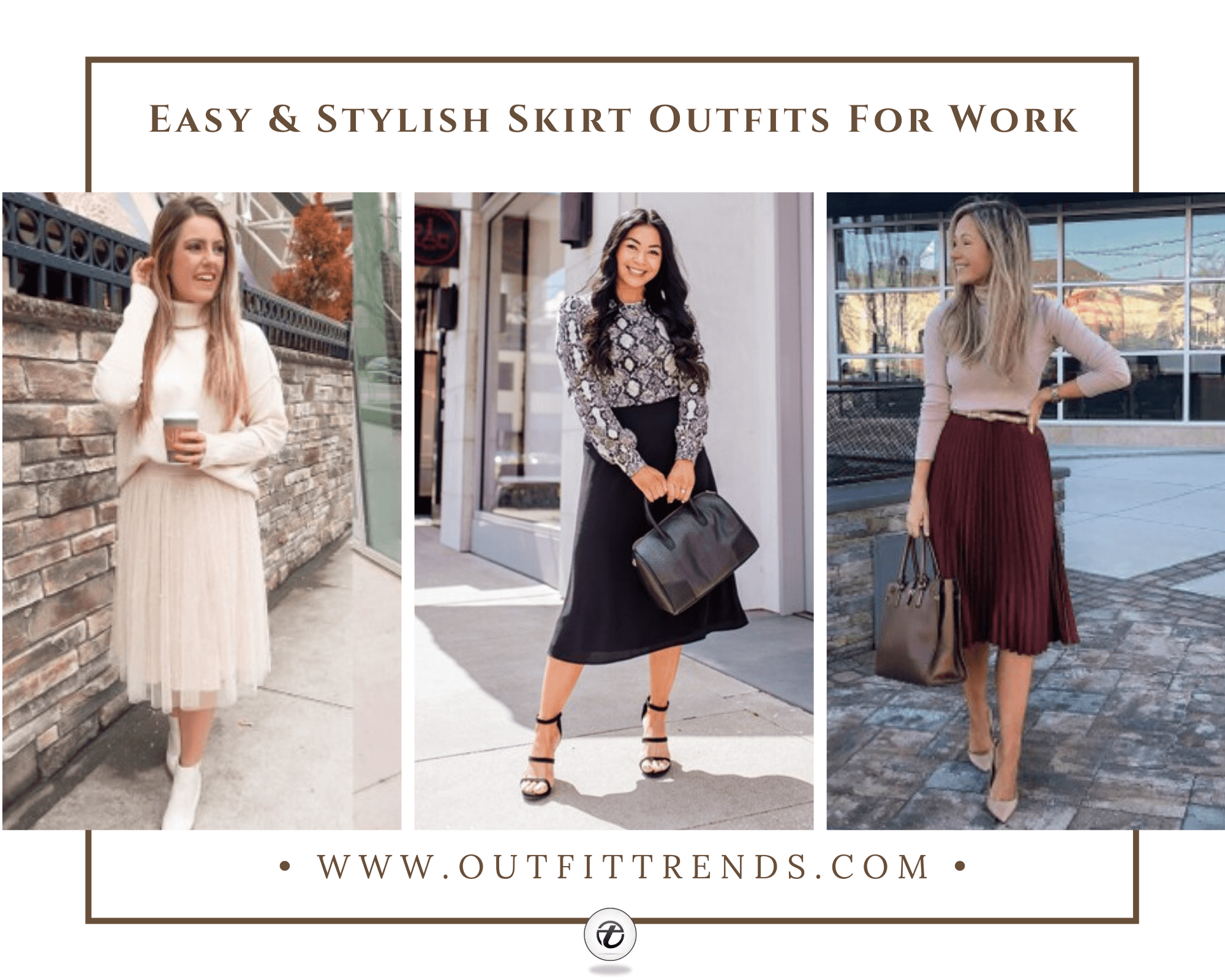 Now, let's look at some great outfit ideas to wear skirts for women to work.
↓ 25 – Puff Sleeves & Cord Skirt
Here is a lovely example of fashionable style and ultra-comfort. This tee-like shirt with puff sleeves is a modest and completely adorable way to shake up your average work attire and bring some youthful vibes to an ensemble. Pair it up with a drawstring style midi skirt. Not only is this style of skirt comfortable but it's flattering on all shapes and sizes. As you will see with many of the outfits we have rounded up, tucking in the top is an awesome style hack that will make you look ten times more put-together instead of simply letting your shirt hang out. Plus, it cinches the waist, which is great for streamlining your figure. Pair with patent leather heels and keep your accessorizes understated with a simple pendant necklace and a couple of bracelets. Et voila! You have a cute, stylish, but totally conservative look you will feel like a million bucks in.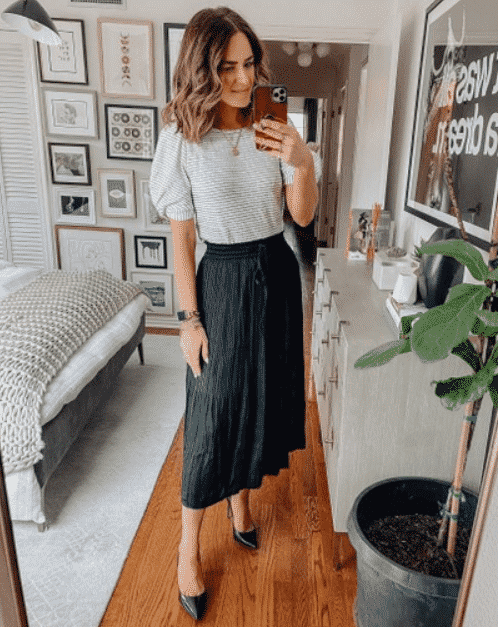 ↓ 24 – Miss Honey Style Teacher Outfit
If you are a teacher or work at a school, why not try this darling ensemble, perfect for a chilly spring day or a cool autumn morning. Pair a sky blue pleated skirt with a white long-sleeved top. We love the extra detail of a black band on the skirt, which matches this cute pair of flats. Add a tan pea coat and you are good to go.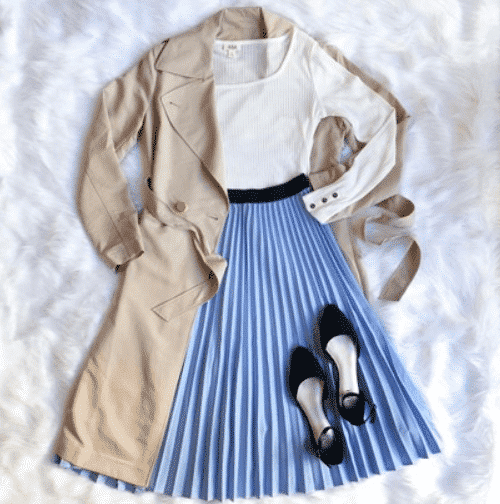 ↓ 23 – Sleek Monochrome Work Outfit
An all-black look is a great option for when you want to look sleek and chic but you don't want to go all-out. Experiment with some edgy style blouses and different style skirts. Heels and statement earrings compliment this look well.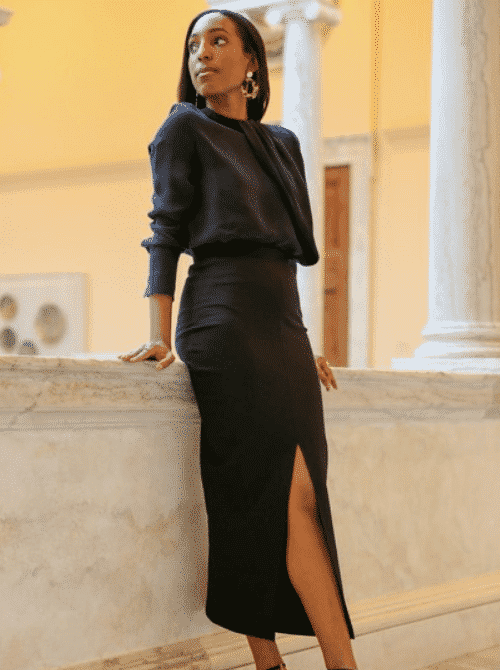 ↓ 22 – Sweet Spring Outfit
You can never go wrong with floral prints when springtime rolls around! Bring some of that flowery freshness to work with you by pairing a sweet floral skirt with a button-down cardigan tucked in. The pièce de résistance with this look is a big tote purse. Not only is a tote bag great for stashing all your necessities in for a long workday, but it can also double as a work bag for carrying paperwork, files, or what have you. Plus, it's super stylish!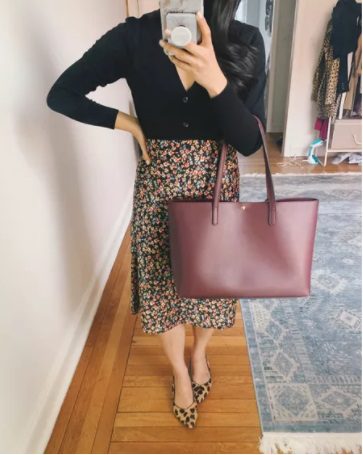 ↓ 21 – Tartan Skirt and Bodysuit
When it comes to work attire, we all dream of stylish yet comfortable pieces that we can rock with confidence. This outfit does all this and more. Keep it simple but look for pieces that bring extra comfort (an elastic band skirt? yes, please!) as well as versatility. A black bodysuit can be styled in at least a dozen ways so consider investing in one!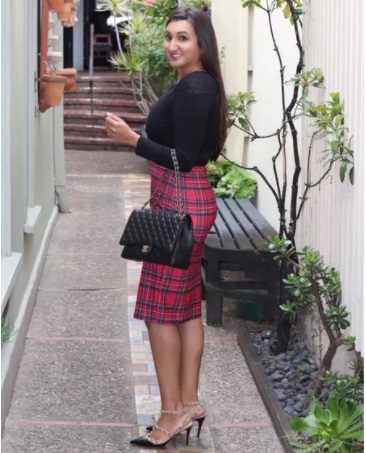 ↓ 20 – Candy Stripes and Denim
If you work in fashion, then bring your A-game to work with a candy-striped skirt paired with a white top and jean jacket.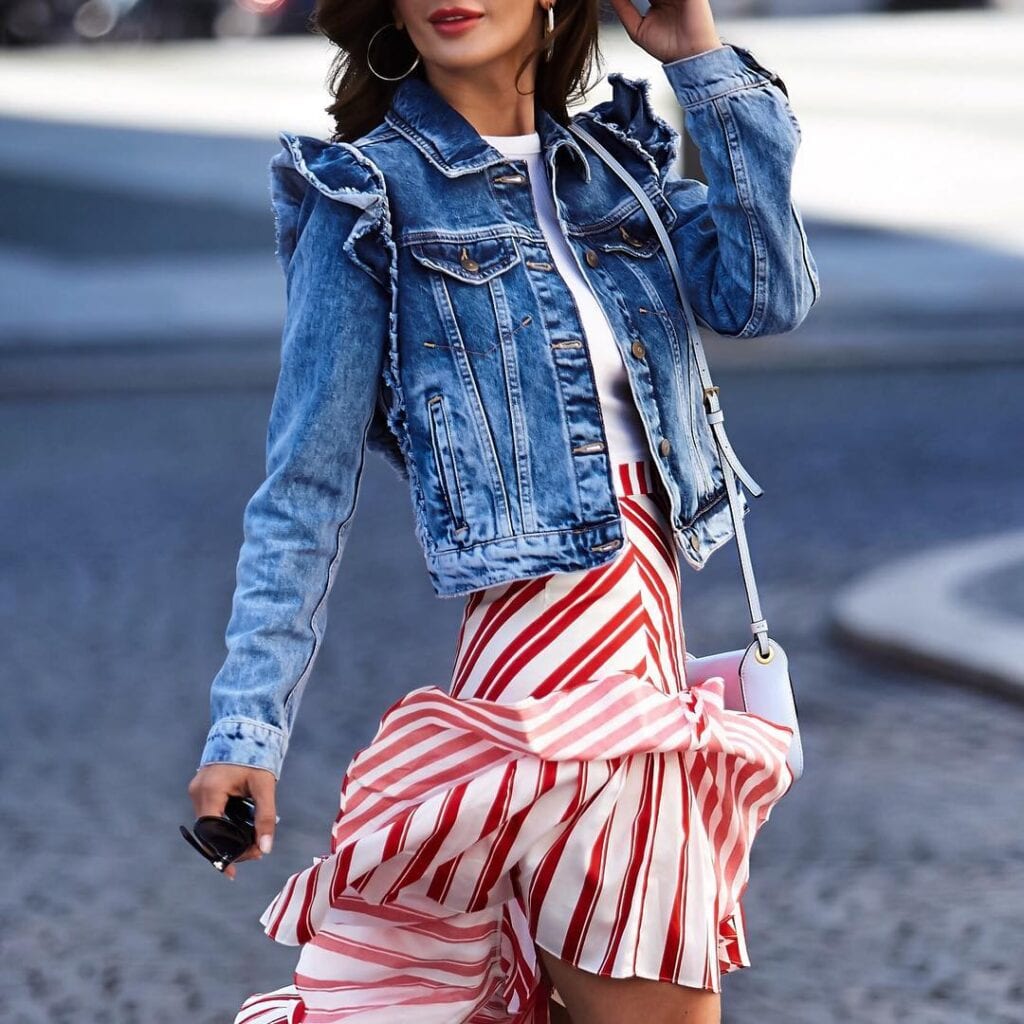 ↓ 19 – How To Style an Asymmetrical Skirt For Work
Asymmetrical skirts are so cool and stylish, and women do love them but are usually reluctant to wear them at work because they usually say party or outing or something non-office like. However, you can make the office outfit out of an asymmetrical skirt by pairing it up with a long coat and a plain blouse. Also, if the skirt is in a plain color, it can be worn as office wear. It's always not just easy but also fun to pair a white shirt with any skirt since it creates endless styling possibilities. So do check out 18 Ideal Girls Outfits with White Shirts for Glamorous Look.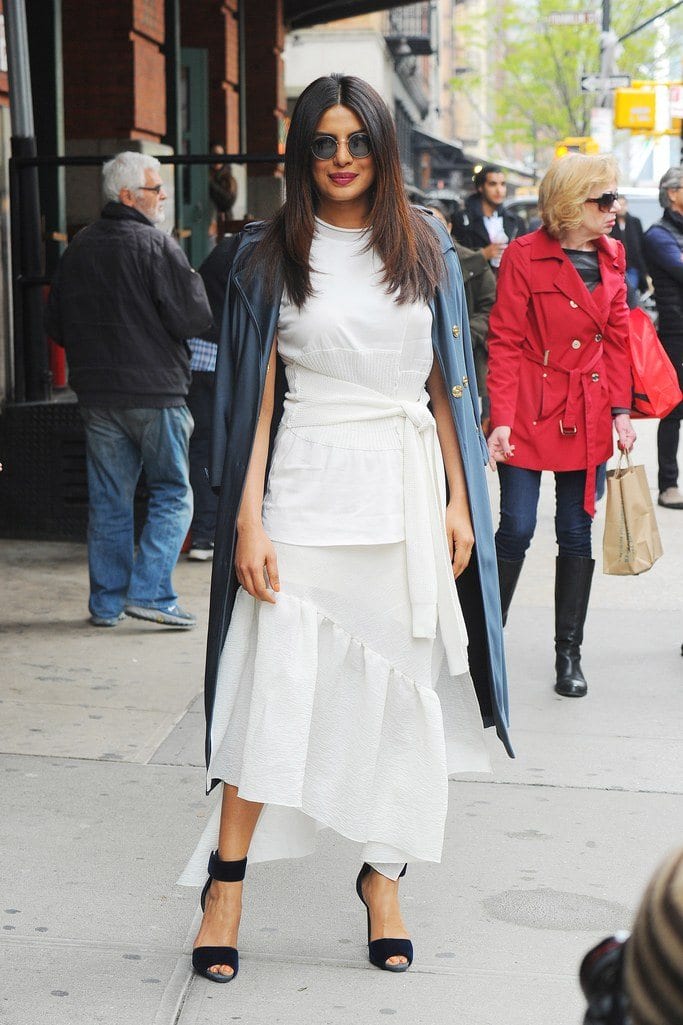 ↓ 18 – Wearing Pencil Skirt For Work
Pencil skirts are good for formal occasions. They are easy to style up in the offices. Wearing a pencil skirt makes it difficult to move around swiftly sometimes. So if you are wearing a pencil skirt, make sure your day is not full of activities that require a lot of mobility around the work environment. For this look, consider pairing up contrasting prints and patterns for a high-end fashion look.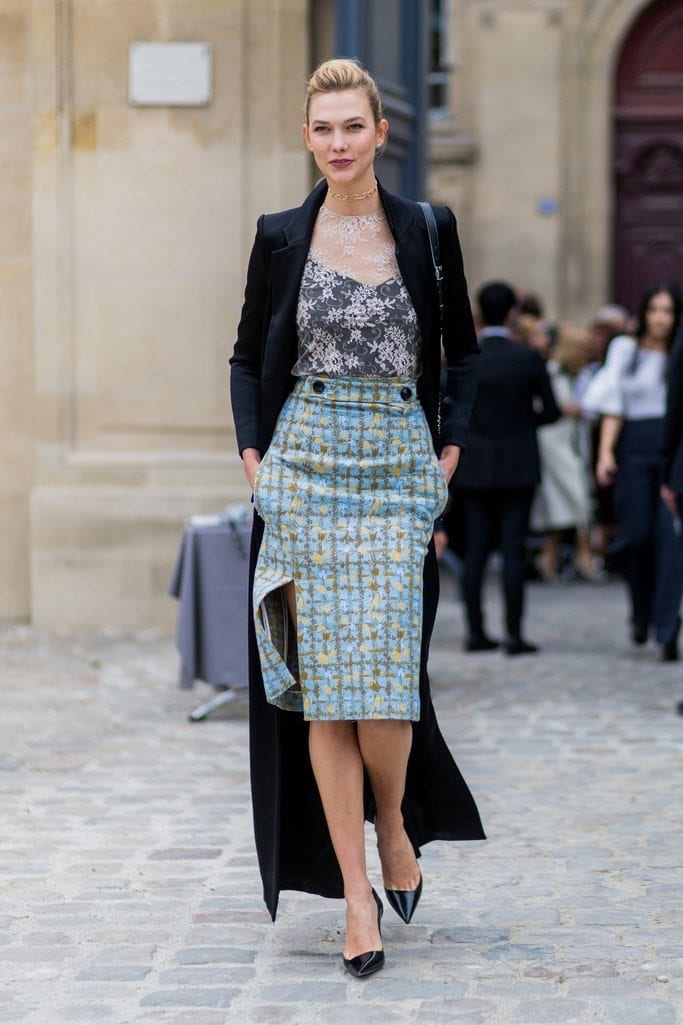 ↓ 17 – Accessories With Your Skirt Outfit
In the office, accessories should be a little understated in order to suit the environment of your workplace. Still, you can style up to the daily office routines by wearing nice necklaces, bangles, or rings that match your outfit. Usually, there are a limited number of outfits that everyone has so in order to have a different look you can wear different accessories and look unique and stylish every day even when you do not have a huge closet full of clothes. This is one way you can make sustainable choices with your attire. Here are some amazing Orange Skirt Outfits.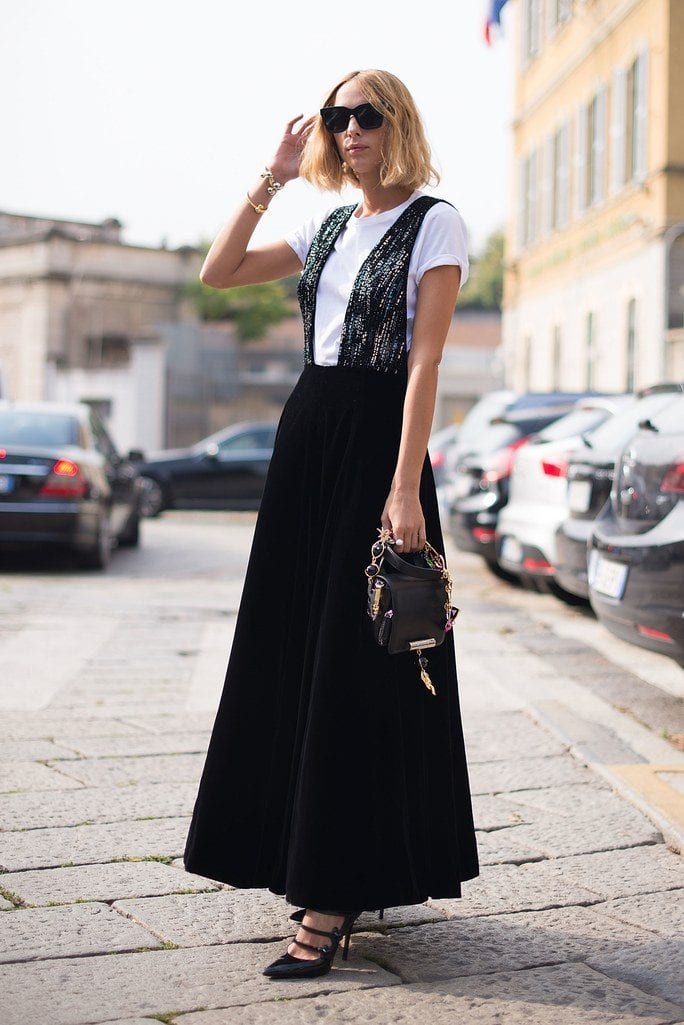 ↓ 16 – Pleated Skirt Styles
A fantastic option for dressing up some boring work attire is switching out your typical pencil skirt for a pleated skirt. This is an easy way to feel more feminine and girly. You can choose a conservative color to keep it appropriate for workwear or choose to don it on a casual day.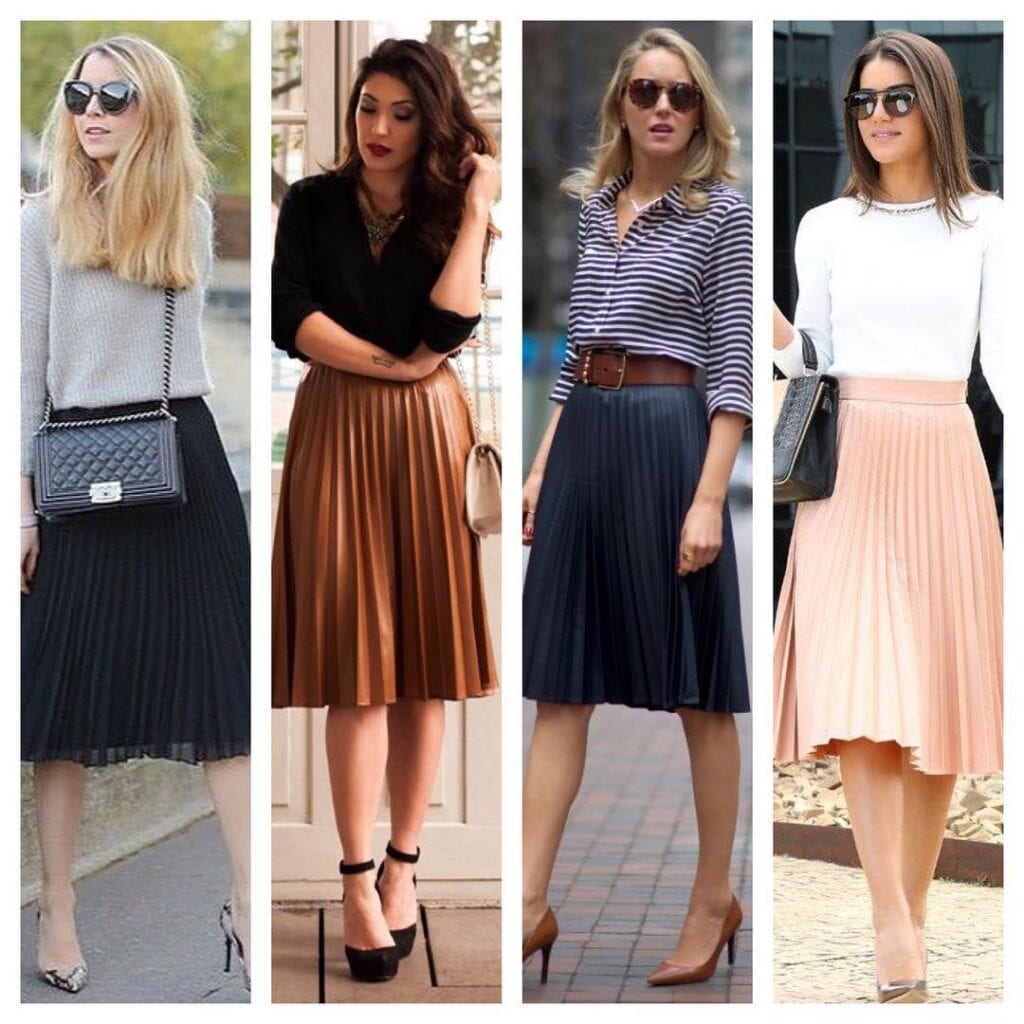 ↓ 15 – Black And White Outfit
Great for summer jobs, this stylish but conservative attire is great for young ladies. Swap out the v-neck top for a collared blouse or a button-down to make it even more office-appropriate.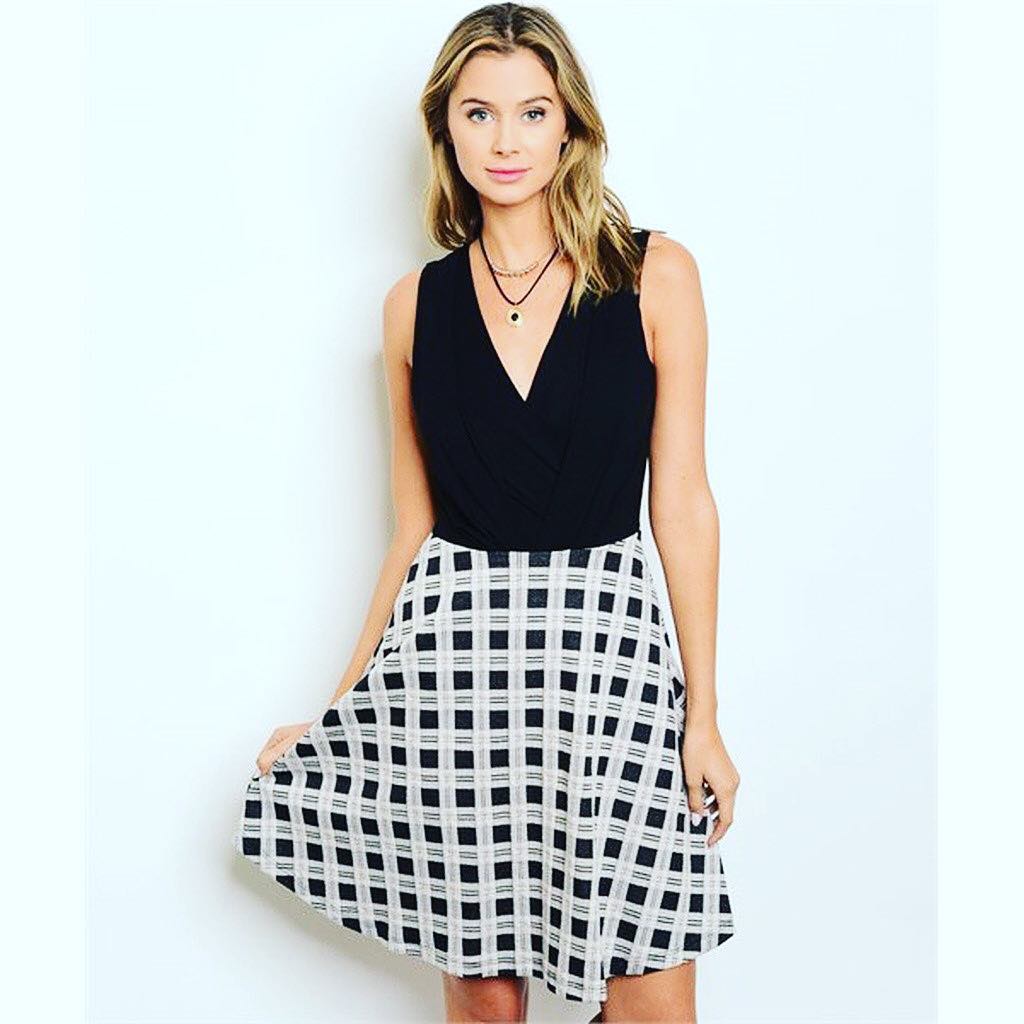 ↓ 14 – Neutral Tones For Working Women
If you love floral skirts but are unsure whether they are appropriate for the somber office environment, you can wear a white floral skirt with a neutral top. Check out these 20 Ideas How to Style Floral Skirts This Spring/Summer.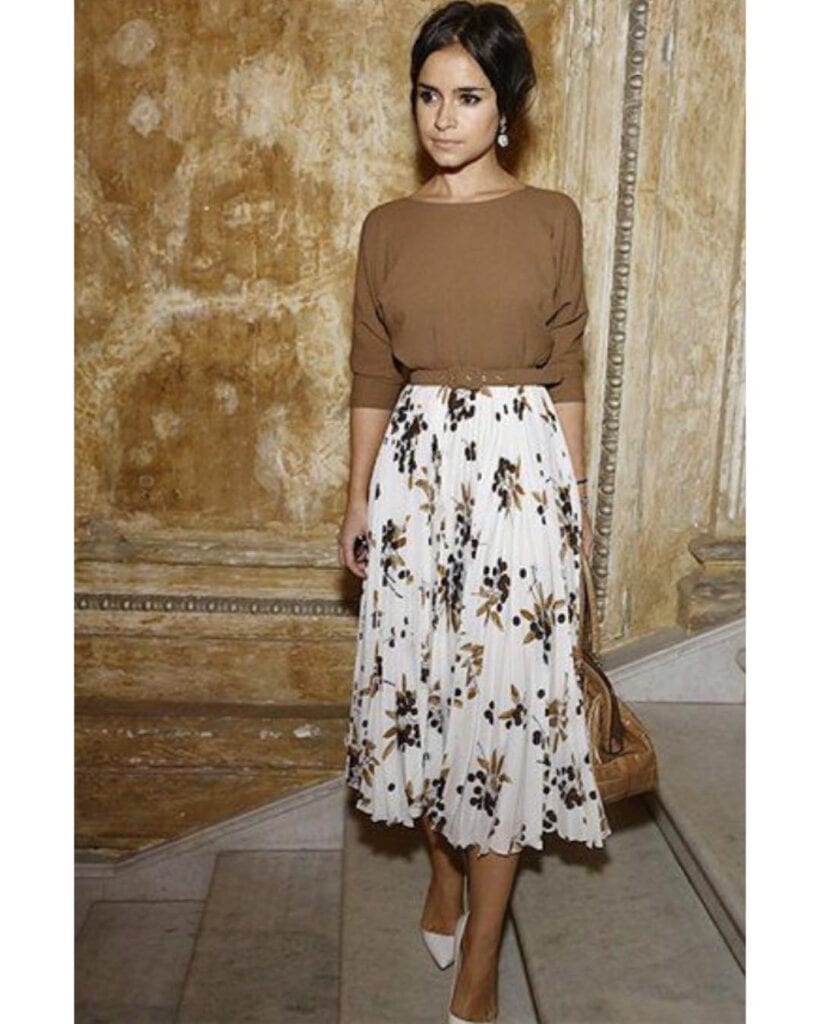 ↓ 13 – Ten Ways to Wear a Pleated Skirt
Styling a black pleated skirt is super easy. If you have a casual day coming up, consider ditching your normal jeans-and-tee outfit for something with a little more pizzazz. Here are 10 ways to style a pleated skirt.


↓ 12 – Workwear for Curvy Ladies
Here are three wears to style workwear outfits for curvy or plus-size gals. Whether you opt for an all-black ensemble with a pop-of-color jacket or you go for a gray-toned skirt and top, these looks are to-die-for.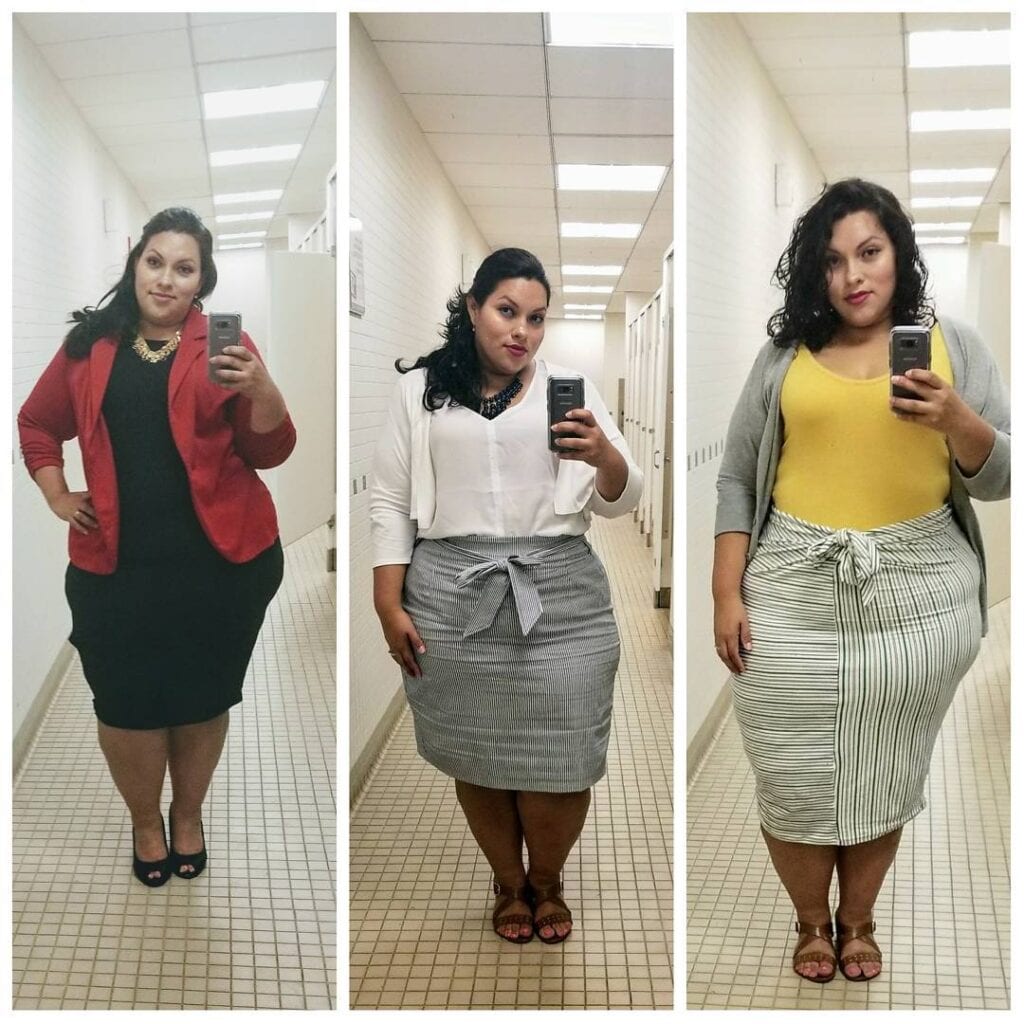 ↓ 11 – With Off Shoulder Shirts
Once again, this outfit is best for someone who works in fashion or perhaps models! We love the whimsy of the two-toned wrap skirt and the off-the-shoulder top. Pair with black or nude heels.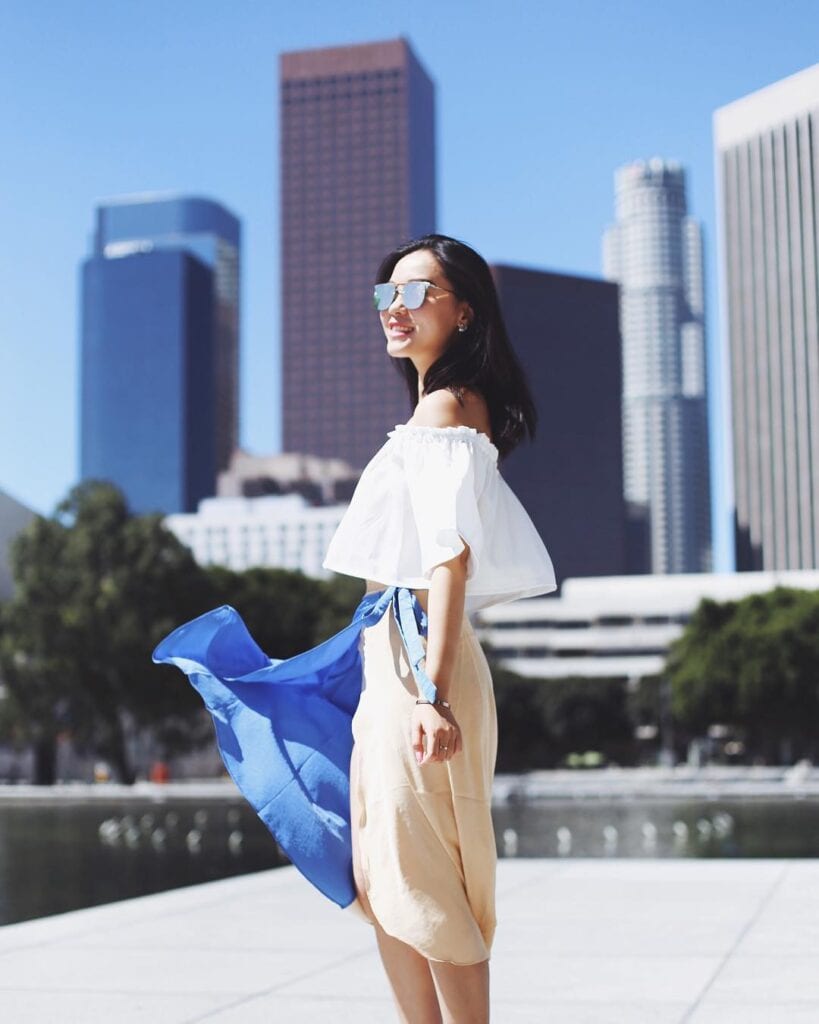 ↓ 10 – Winter Work Attire
Bring some color to your dreary workday by combining fun colors and prints. We love how chic this striped top and floral skirt look, complemented beautifully by a neutral coat and stunning brown purse.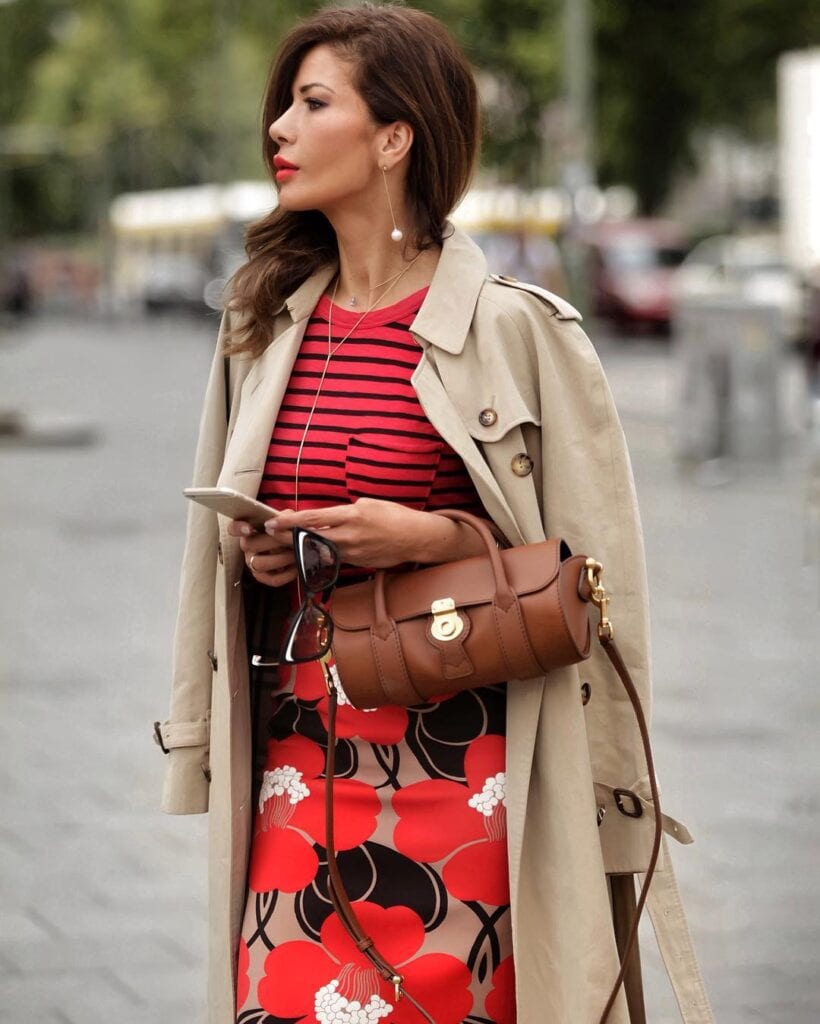 ↓ 9 – Summer Colors
Working in an office this summer? Pair a sky-blue pinstriped button-down top with a pencil skirt… a pencil skirt with a twist, that is. This daring little piece is super distinctive and will mark you as a top-tier fashionista instantly. Pair with nude heels and purse.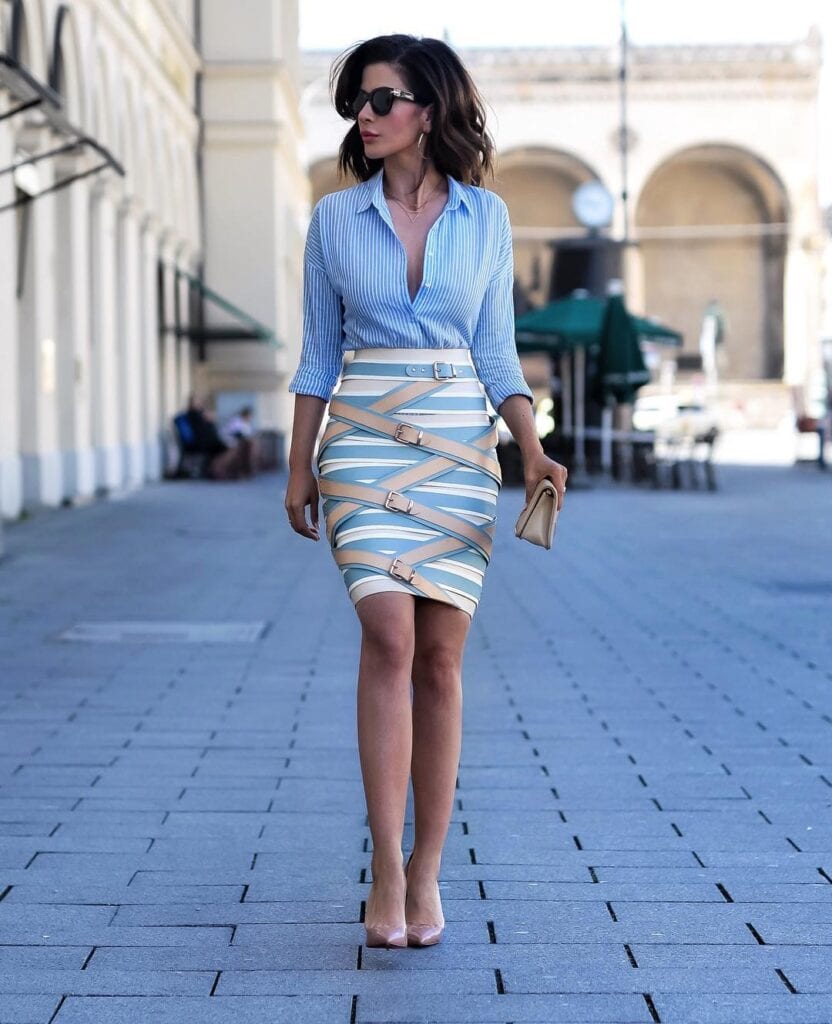 Another favorite of ours is this lovely look right here. This is an uber-stylish work outfit, perfect for those spring and summer months when you want to bring some life and color to the office!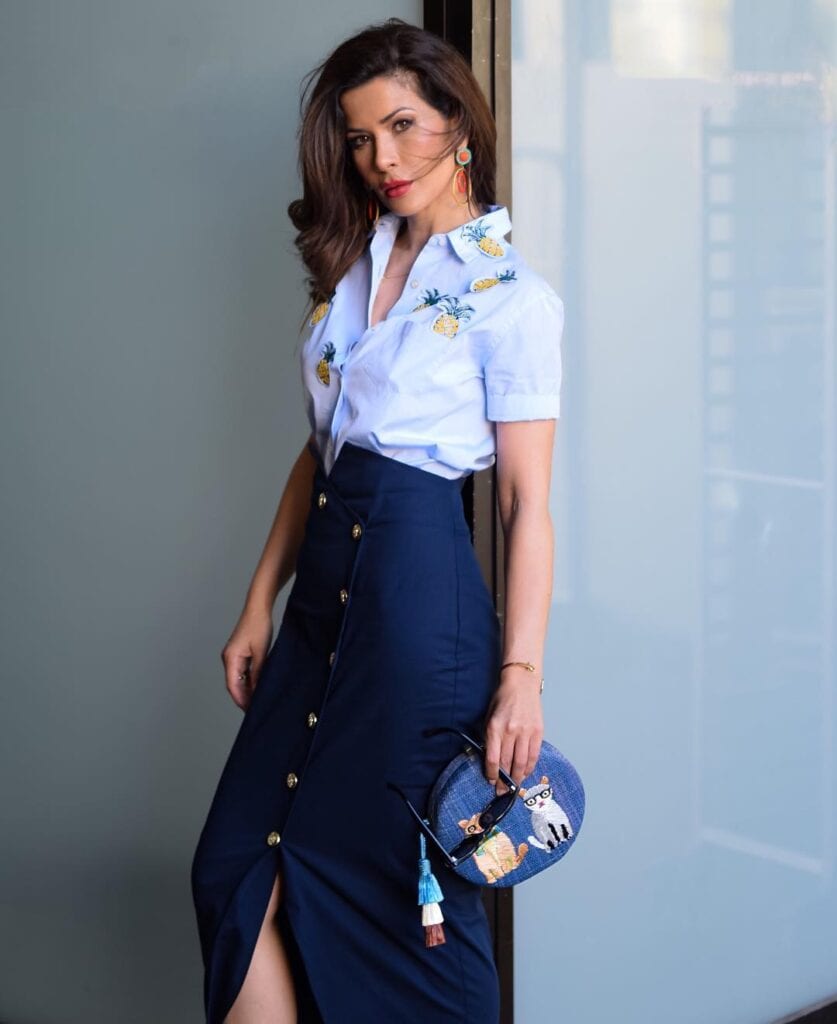 ↓ 8 – Snakeskin Top and Sandals
Here is an ultra-classy look that works well no matter the day or season! Pair a crewneck, puff sleeve snakeskin top with a satin midi skirt and strappy sandals.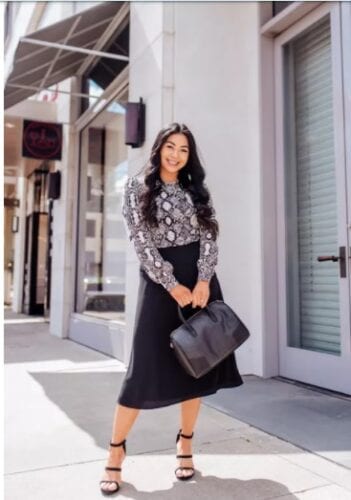 ↓ 7 – Stylish and Modest Professional Outfit
Office outfits need not be boring or dull. You can use the excuse of work to show off your endless love of fashion even! Keep it conservative but don't be afraid to bring some color into your work attire. These sky blue drop earrings and a beautifully printed skirt are great examples of how to do that. Also, have a look at this complete guide on  27 Ways to Wear Embroidered Jeans to Work.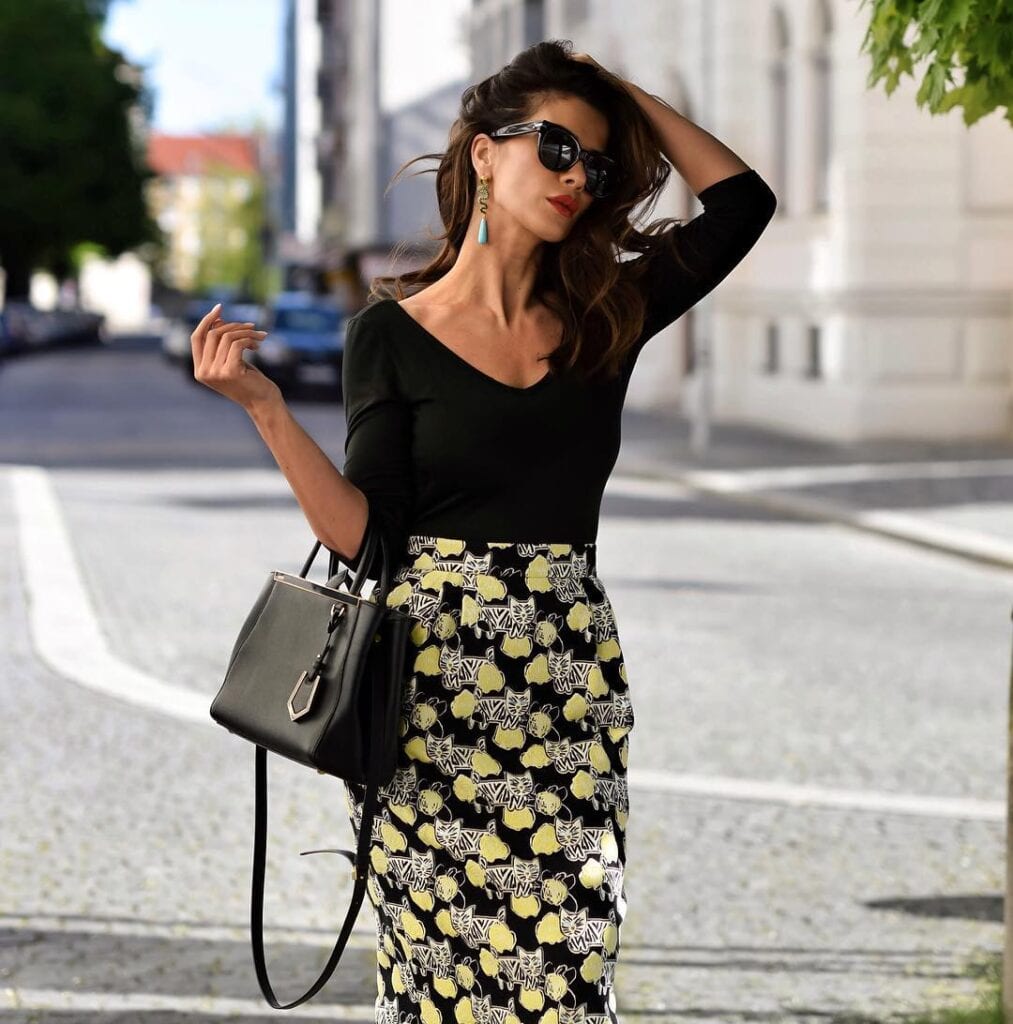 ↓ 6 – Simply Chic Turtleneck and Skirt
When in doubt, a great fall outfit can include a cashmere turtleneck sweater and a fun-print skirt. Accessorize with some oversized statement sunglasses and a tote purse. For this look, you can pair some print tights with a pair of boots that are both youthful and chic.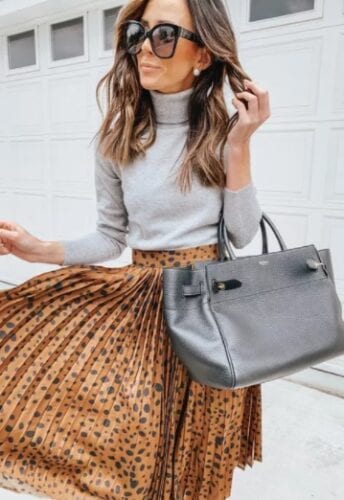 ↓ 5 – Intern Outfits
When you are doing an internship at the office, it is necessary to dress up nicely and appropriately. An intern is trying to impress the superiors with their hard work and dedication. So they must dress in a way that shows that they are serious about the work they are undertaking and they want to learn. If they would not dress up properly, it might take time to convince the superiors about their intention and dedication to work. So to prevent sending wrong signals, it is good to dress up accordingly. You can also check out this perfect collection of interview outfits here: How to Dress Up for Job Interview?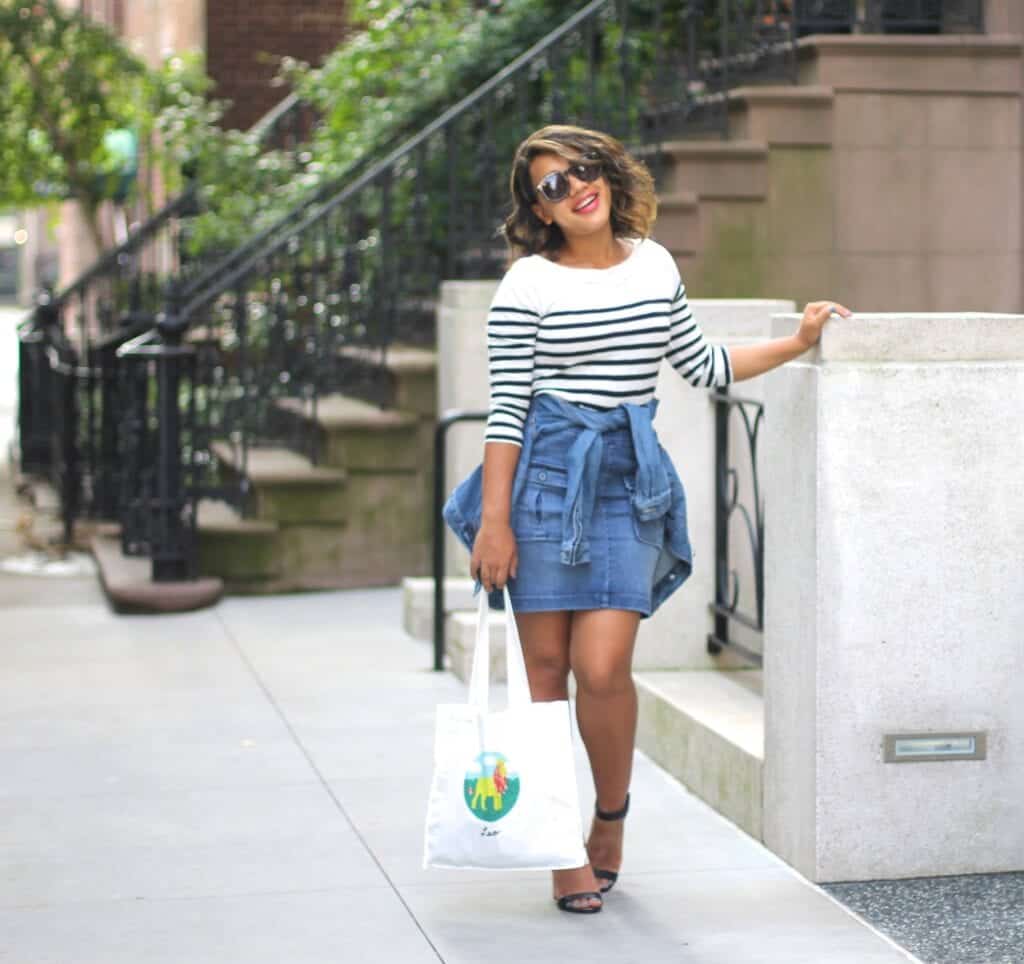 ↓ 4 – Summer Work Outfit With Skirt
Not only are skirts super comfortable, but they are a great piece to wear during the summer. They keep you cool and comfortable. You can wear an airy skirt with a plain blouse in the summer to keep you cool. You do not need layers with skirts. They are easy to wear and style up in the summer season.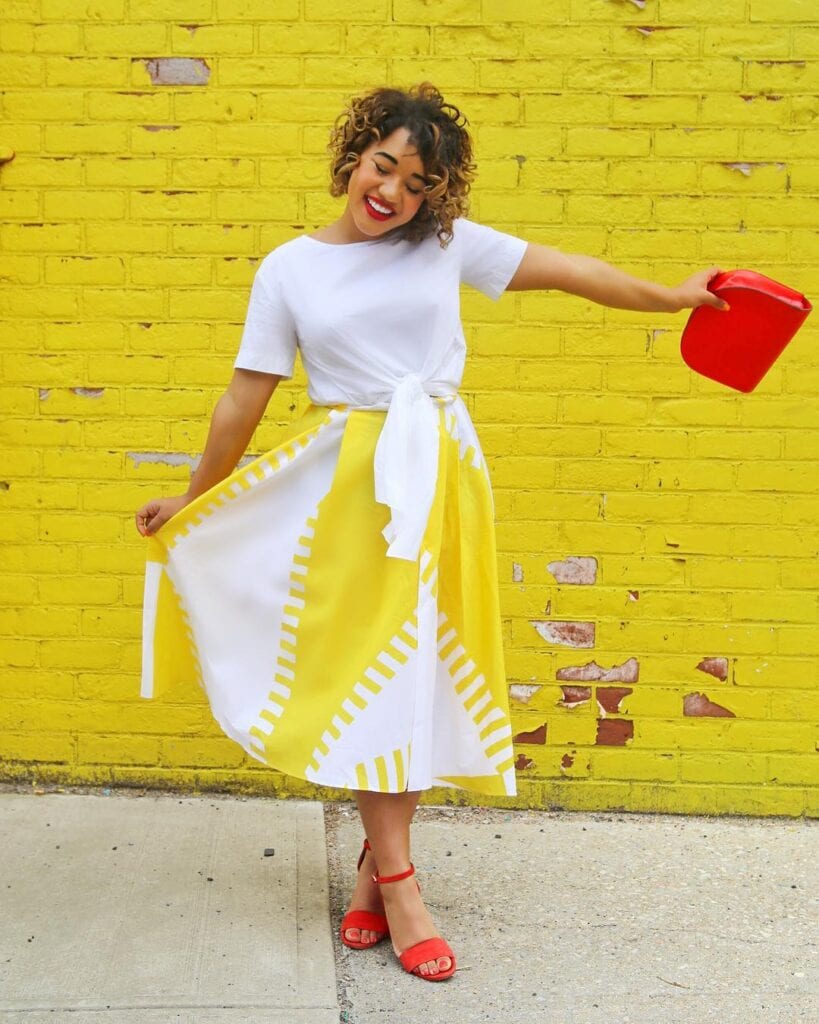 ↓ 3 – Dressing For Work Interview
It is very important that you dress up properly for interviews. During interviews, there are always marks for proper dressing up. You must dress up in clothes that say that you are serious about your profession. Look your best for the interviews in order to get the best opportunity for the job. Here is a great option that shows sophistication and seriousness without sacrificing style. Here's our complete guide on How to Dress for a Job Interview.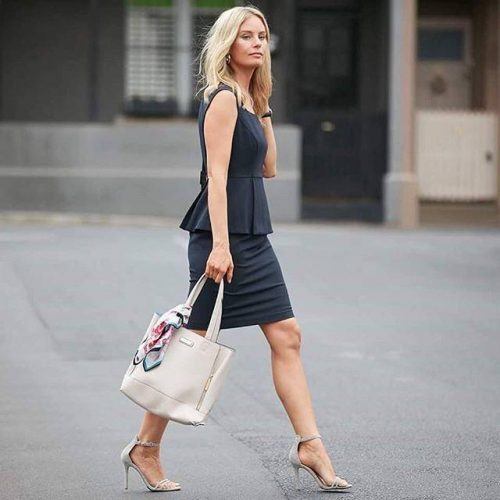 ↓ 2 – Maxi Skirt and Jacket
There is a lot to love about maxi skirts. No time to shave? No problem! Pop on a maxi skirt and you are good to go. Feeling like you want to wear a roomier, less fitted skirt option? A long skirt is the way to go. They are also inherently modest and conservative, which is one more thing you can tick off the list. For this look, pair a long skirt with a similarly-colored top and go for a contrasting-toned jacket or blazer. Pair with booties.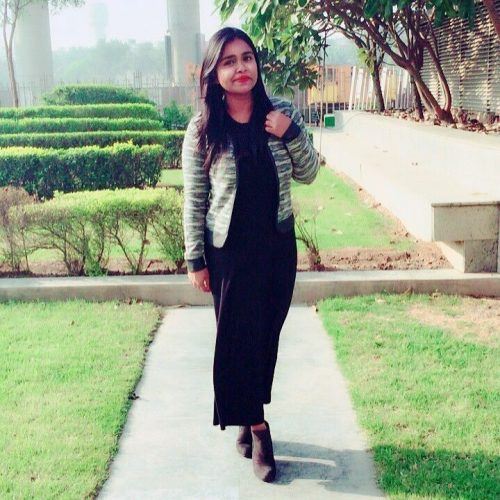 ↓ 1 – Plum Suit and White Blouse
A blazer is a great clothing item to make casual dresses look more formal for the office. A blazer with a matching skirt is a great outfit to wear. You can go for a matching suit as well in an eye-catching color like plum or purple. It is formal as well as good for meetings and work-related occasions like seminars and conferences. When you are going to meet important people then again a blazer and skirt is a good combination as well.
R.H. Elias is a freelance writer, aspiring author, and freelance transcriptionist. She is a homebody all the way and loves curling up on a cold, rainy day with a good book and a warm cup of tea. Her favourite pastimes include reading, writing, and watching period films. She currently lives in Puerto Rico.