What to wear in Turkey in Winters: Whenever winters are approaching, we all anticipate not only the cold weather but as well as the holiday season that comes along with it. For many families, especially newly married couples, going abroad is always the way to go. Among many other destinations, Turkey is the most visited one all year round, including winters! Therefore everyone tries their best to avail this opportunity at least once in their lifetime. If you are going to be that lucky tourist in Turkey soon, then you are in the right place.
Traveling is very hectic in every aspect, but for the most part, we fashionistas want to make sure we wear the perfect outfits wherever we are going. Not only do you want to show up in style, but in accordance with the occasion, weather, and other details as well. To assist you in making these decisions, I have come up with different ideas for outfits for your trip to Turkey! First of all, there are some essentials that one can not travel without, whether it is to Turkey or any other country but since this blog is specifically for people visiting Turkey in winter, I will guide you on that basis only.
Packing List For Winter Trip to Turkey:
Long coats will be your consistent company through out this trip! Make sure to pack at least 2 long coats, because 1 is too risky.
If you are travelling with kids, make sure to buy them gloves because you may be able to tolerate cold hands but they won't.
Mufflers are a must for adults and children both so add that to the list of essentials you need to pack.
I do not want to scare you, but in case you or any one you are travelling with catches a cold then it will be a hassle searching for medicine so it is better to come prepared. Therefore try your best to bring some over the counter medicine.
Body warmers are extremely important, in fact you should be wearing them right as you land in Turkey. Put that on your shopping list if you have not already.
Turtlenecks are absolutely to die for so do not hesitate to pack a few of those – if not many, at least pack a black turtleneck since it can go along with plenty of outfits.
Boots are perfect to battle the snow in turkey, so stick to them mainly on your trip. These include leather boots, combat boots, knee-high boots, etc.
Hats may seem goofy to you but trust me when the cold is unbearable, you will be wishing you brought one along. Many times you have to sacrifice your look for warmth because you certainly can not freeze to death. As for kids, they should not be without a hat at all!
Although it does depend on where you visit in Turkey, it is still important to bring warm clothes mainly however keep one or two outfits that are light and do not take up too much space, for example a warm jumpsuit.
I know sun in the winter may sound a bit trippy but you have to up your sunglasses game and bring them along not just for your eyes, but to make a fashion statement as well.
Last but not least, Turkey's climate tends to be pretty rainy in winters so a rain coat will come in handy.
What To Wear In Turkey?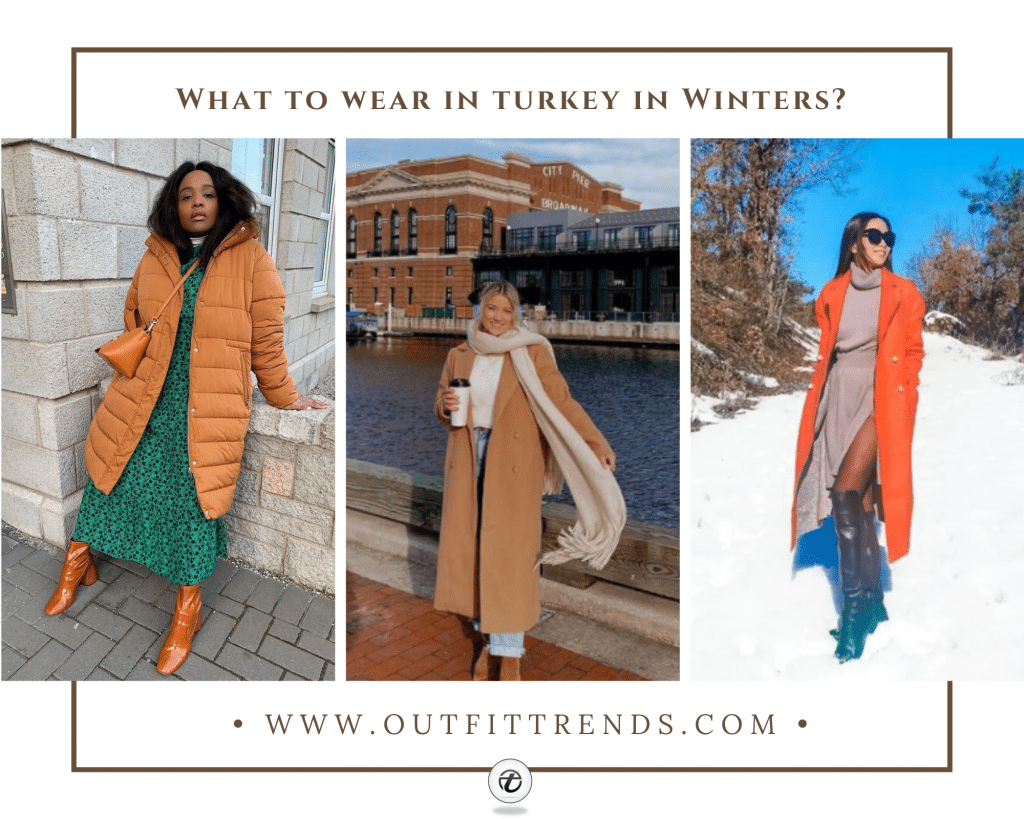 1 – Misty Gray Look
We're all for long coats in the winter, majorly black but I do not think anyone gives enough credit to gray long coats. IT is time to get a misty look going on your trip to Turkey! Why don't you get your hands on a gray long coat paired with a light gray sweatshirt and some casual jeans to make up a decent and comfortable outfit on a day out in Istanbul. There is not much going on with the outfit but it strikes as stunning at the same time. Pair it with some chunky leather boots and you are going to bamboozle the streets of Turkey. Or go through these ideas on Best Walking Shoes for Europe Trip.
2 – Neutral Tones All Over
While no one individual colour can be put above another as they all have their own charm, it is completely undeniable that warm and neutral tones are liked by everyone. The right combination of these warm tones will give you an ultimate easygoing look and make you feel overly elegant at the same time. For those of you who had stocked up Christmas sweaters, you do not have to put those away yet because they will definitely come in handy on this trip of yours. Pull on a brown Christmas sweater and top it off with a brown puffer jacket, which will be necessary for you to have on this trip! Slip-on some warm brown leggings and your warm-toned look is complete! Roam the city in style and warmth both now.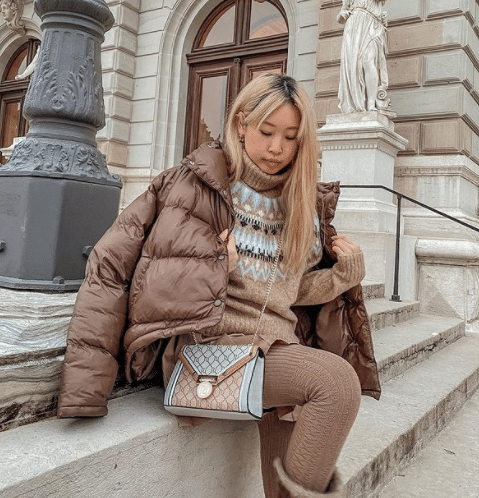 3
. Buttery Soft Warm Winter Yoga Pants $14.95
3- The Bearable Cold Look
This look is for you to wear when you are in one of the Turkish cities where the cold isn't as harsh. Hence you do not have to layer up, but rather you can go with a much fashionable look without worrying about frostbite. A plain romper of any colour of your choice, paired with a plain turtleneck or a sweatshirt beneath will result in a super simple but trendy look. A pair of vans will be the final cherry on top and give an absolute chic vibe!
4- All Black
An all-black outfit is mandatory on every vacation and it makes things so much easier as well because it is given that you own a black top and bottom! However to add a little twist I suggest you go for a black turtle neck paired with black jeans, and a black long coat on top. This is the type of street wear we hold back on wearing because it may seem too over the top. Well, not in Turkey so make sure to go all out with this look and add some minimal gold jewelry too. I'm not done yet, because yes you have to add black boots to complete the look, but this is not just limited to boots unless you are visiting a snowy region. You can also take inspiration from these Chic Ways to Wear All Black.
5 – Wear A Dress The Right Way
I know you must be thinking, who does not know how to wear a dress in winters? Well this is not your typical look with a dress and a typical jacket. This is the look you wear in Turkey to stand out! Grab a long puffer jacket instead of a coat of any other kind and slip it on top of an ankle-length dress to protect your legs from the cold or if you are conscious about showing your legs then this is the right pick for you. This way you can wear your warmest leggings underneath it without having to show them off!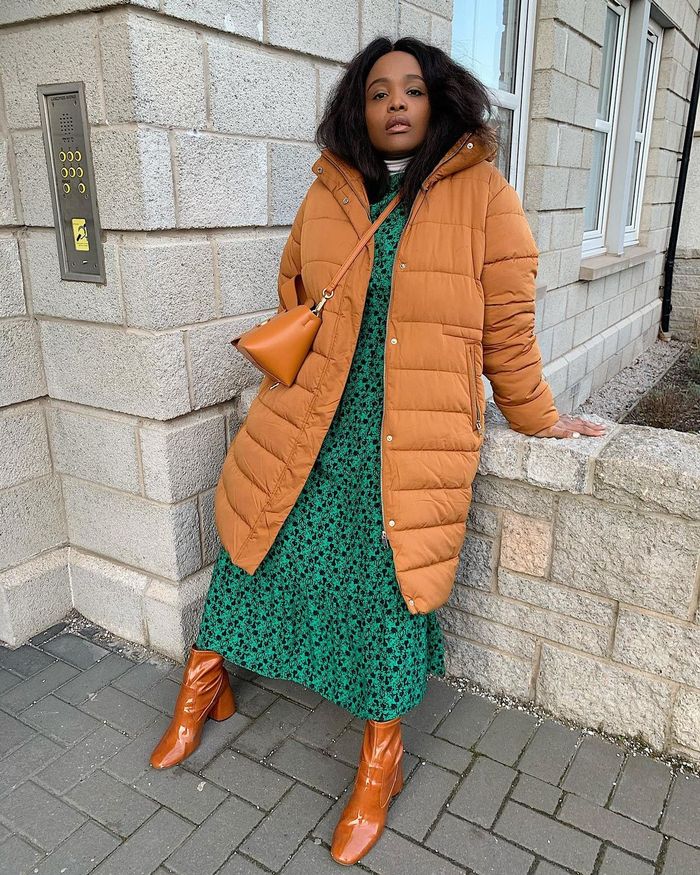 6- Girl Gone Chic
Draped cardigans have been popular with the older population but they have come back into fashion lately with the younger population and at a much fuller swing. You can pair it with any sort of top as long as it gives you maximum warmth because the cardigan may be stylish but it does not hug your body enough to keep you warm. That is why it is best to wear a turtleneck underneath, and some warm jeans. This look will work for a day out or a fancy dinner even, you just have to switch from boots to heels, and a signature purse.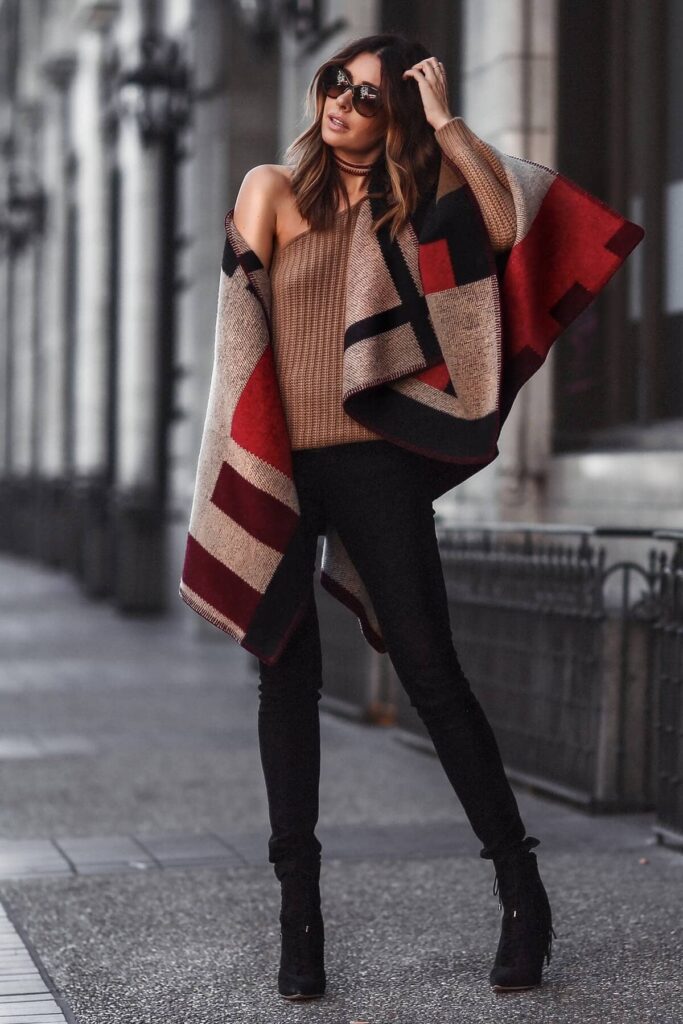 7- Mighty Muffler
You may have covered yourself from head to toe and think you are prepared for the cold, but I wouldn't be so sure about that if it was snowing outside. On the snowy days, it is a must to wrap a muffler around your neck because nothing stings more than that icy wind. You may buy mufflers in neutral tones or the usual black and white to incorporate into every outfit!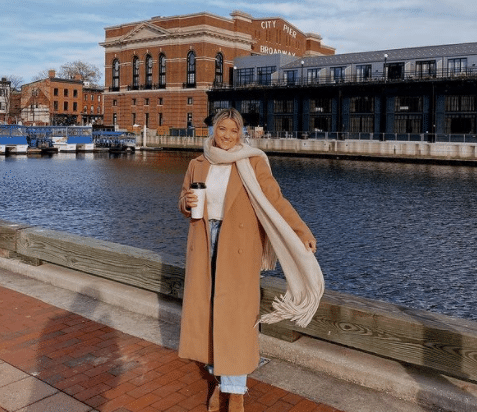 8- Beanies For The Win
Nothing is like a perfect cherry on top the way a beanie is on a winter outfit. Whether you are in a hurry and do not have time to style your hair, or it is too cold for hair wash day, beanies will definitely save the day either way. Make sure to get beanies in colors that coordinate with the rest of your outfit, or else you may take your outfit from a ten to zero. Moreover, some of Turkey's mosques require you to cover your heads and if you do end up wandering there, then a beanie will get you an easy pass.
9- Turtleneck Dresses
Turtlenecks have received tremendous hype over the past few years, which has lead to the greatest invention; turtleneck dresses. These play the role of a top and bottom both pretty efficiently because they not only cover the upper part of your body, as well as the lower one. The length of these dresses can vary and you can choose one according to your liking! They are convenient and lovely. You can top it with a long coat and some boots and be on the go! Here are some more stylish and travel-appropriate Women Turtleneck Outfits.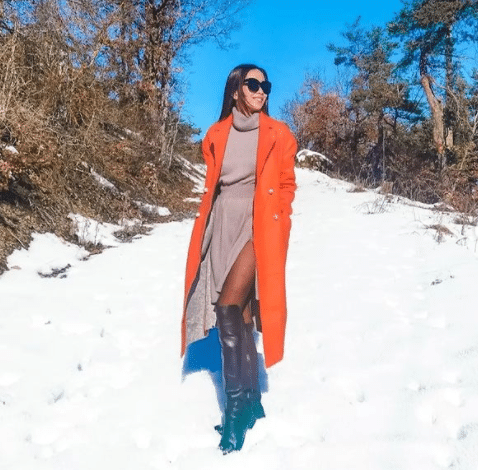 10- Teddy Jacket
Personally, my favourite winter clothing item has to be teddy jackets. I am an absolute sucker when it comes to these heavenly jackets, and rightfully so. You can make the perfect fashion statement by slipping them on while feeling like you are engulfed in a blanket. Pair these jackets with any outfits that you may think do not offer enough coverage for the cold or the culture in Turkey. With teddy jackets, you do not have to layer much either. Go casual or go fancy they fit in the picture everywhere.
11- Go French In Turkey!
There is no strict code on beret hats being reserved for the french only! I'm sure some of you want to wear a hat but you just can not find the perfect match. Well, thank God for these hats then because they definitely make you look more sophisticated than beanies. So for all those wishing to go over the top and skip the beanie part, do not hesitate to purchase a few berets because Turkish people have no rivalry with the French. Though these go best with dresses of the same color, you can pull them off with a simple jeans and sweater too, as long as something in your outfit directly matches with the hat's color; be it your purse, glasses, shoes or jacket etc. You can find more outfits like these from our post on Paris Street Style Outfits for Women To Keep An Eye Out For.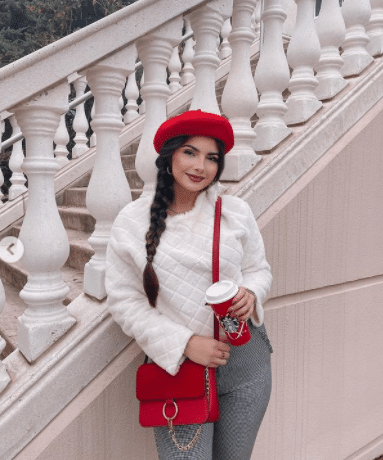 Frequently Asked Questions:
Q- What should female tourists wear in Turkey?
When visiting the holy places of Turkey, it is suggested that you try your best to cover yourself modestly, regardless of the season because Turkey is a Muslim country and they do not appreciate tourists in short shirts or sleeveless dresses, considering they do not allow them entrance to mosques either. However, on the beaches or in the main areas of Turkey like the Grand Bazaar or Isteklaal street, women dress pretty much how they want to.
Q- Is there a dress code in Turkey?
Casual clothes will work just fine in Turkey, unless you are attending any special events such as dinners or wedding parties then you can pack some formal dresses for that.
Q- What should I pack for a week in Turkey?
Although I have mentioned a packing list at the beginning of this blog, it is still important to carry some essentials such as sunblock, medicine, comfortable outfits for lazy days etc.
Q- What should I pack for Turkey in winters?
It is an absolute must that you pack a raincoat because the rainy weather in Turkey will not let you go for a day if it wishes! While some days it may feel like you can go by without gloves and a hat, trust me that feeling will not last long so it is best you pack all the winter essentials. Furthermore, layers will be your best friend so try to fit as many clothes as you can into that suitcase.