Putting together hockey game outfits needs to be about a lot more than just style. It can be confusing because of the temperature difference inside and outside the arena.
Although the large and rowdy crowd makes the environment pretty hot, you still may feel the chill creeping in. And the closer you are to the ice, the colder you will feel!
Therefore, the best way to tackle this issue is by blending your summer and winter wardrobe. You might want to wear thick socks and warm boots; so you do not end up gloomy and miserable while watching the game.
On the other hand, if you are sitting far from the rink, you have more flexibility in styling your fit, and the key to that is layering!
What to Wear to a Hockey Game?
There are a variety of outfits you can wear that will leave you looking like an icon. The basic pairing of a loose, long-sleeve shirt with black leggings and your hockey jersey is an unbeatable combination. However, this combination might not be enough to keep you warm enough for ice hockey, which is where we turn to the art of layering!
Hence, your attire should be practical, stylish, and comfortable. With the right styling tips and ideas, you can rock any fashion trend or look.
We took the time to gather all the necessary tips and trends you can show off at a match.
So, hold tight because we are about to dive right in!
Tips on Styling Hockey Game Outfits
Layer like a pro: You can wear a long sleeves shirt with your jersey and complete your look with a long coat and a scarf. Furthermore, you can always take your overcoat off if the temperature rises.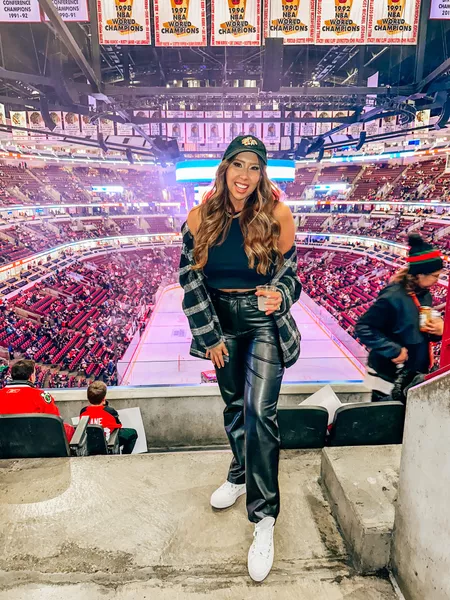 Make sure to choose comfortable clothes that allow you to move freely. After all, what is the point of attending a match if you can not even cheer throughout the game for your favorite team? Hence, choose a casual and comfy outfit!
Add your leather jacket, plaid shirt, or sweater to your waist for their multi-functionality. They add character to your look and keep you cozy if it gets chilly.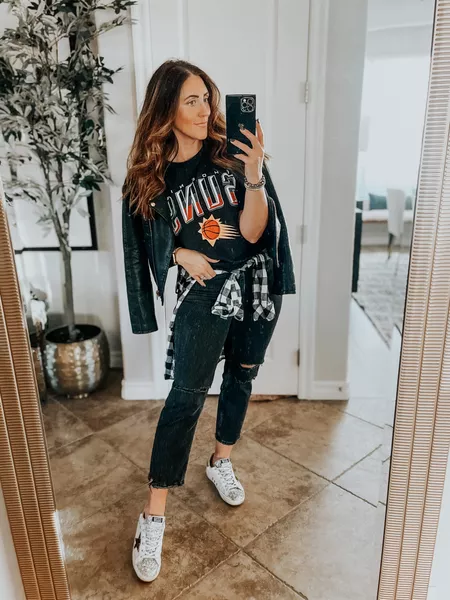 Wear a hockey cap or a hat from your favorite team.
Although thick and long socks are recommended, you should check the weather before choosing your clothes for that day.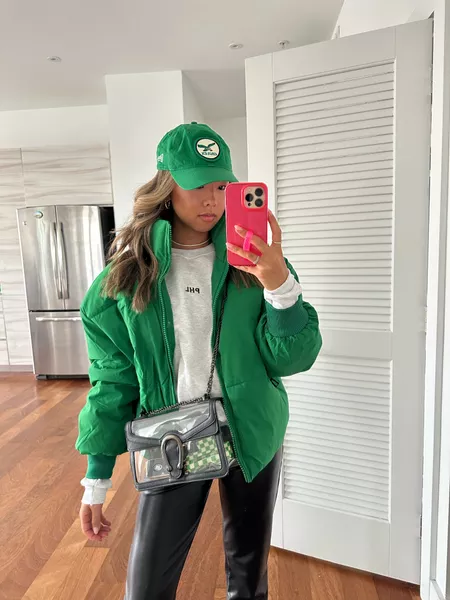 As for shoes, you can wear anything as long as you can walk and move comfortably. As you'll see in the ideas below, some commonly used options include long boots, ankle boots, or sneakers.
Please do not be shy of showing your support for your team by dressing up in the team colors or their varsity jackets!
Celebrity Looks
22. Support Your Team by Showing Off the Team Colors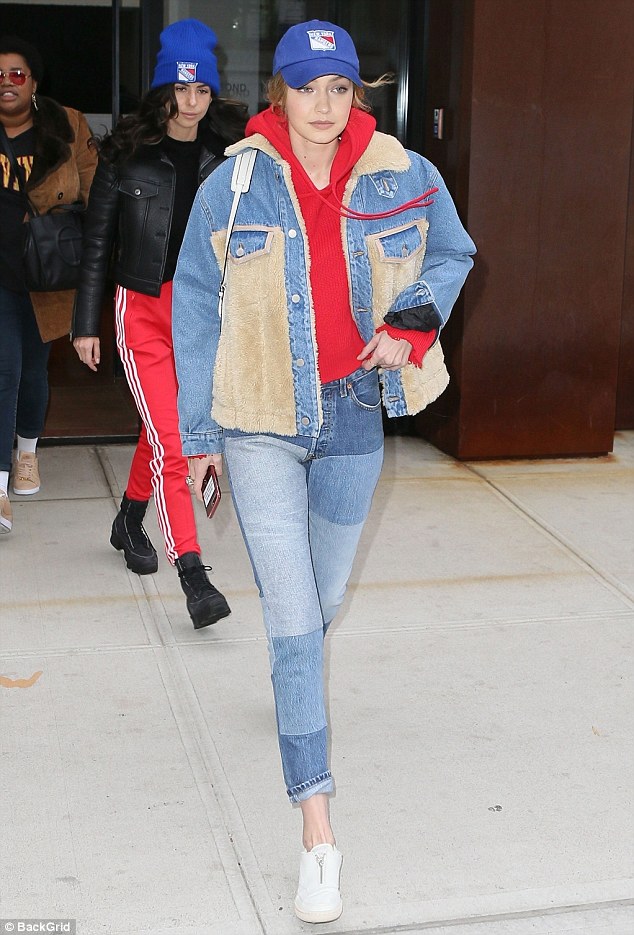 21. Pair Your Beanie with Your Team's Jersey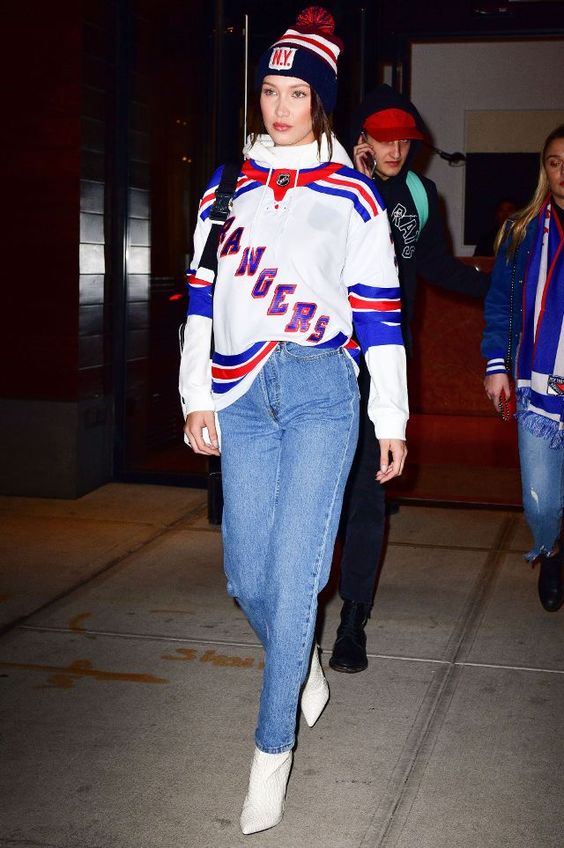 20. Opt for a Cropped Jacket Like Kendall Jenner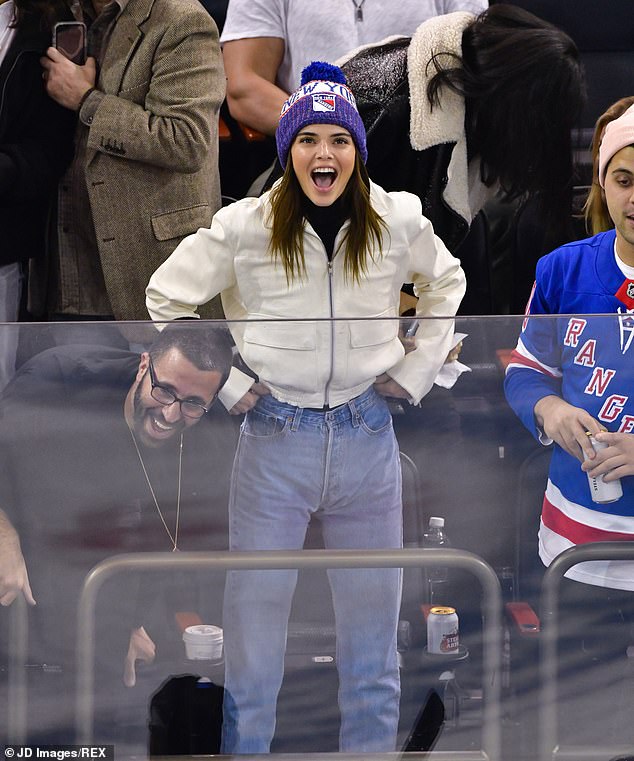 19. Take Inspiration From Gigi Hadid For Winter Game Nights
Who can not approve of the fashion queen-style fit? Take some inspiration and dress up the same way as the lovely Gigi Hadid.
The look is so fuss-free that it will probably allow you to enjoy yourself to the fullest and stay warm. For this outfit, you will have to put on layers. So, get your seat near the rink and enjoy the cold environment and the much-awaited game.
First, pair your blue button-down shirt with skinny jeans in the same color. Add an oversized sweatshirt as your second layer – roll up the sleeves for a sporty and chic appearance, and put on a similar white coat as your last layer.
When it comes to make-up and hair, it is recommended to apply light or no make-up since you will probably be sweating while cheering up for your favorite team.
If you love Gigi Hadid's look, you can also opt for a middle-part low ponytail. But a cute messy bun will contribute to the game spirit a lot more. Lastly, wear your worn-in ankle boots or sneakers so you do not end up hurting your feet.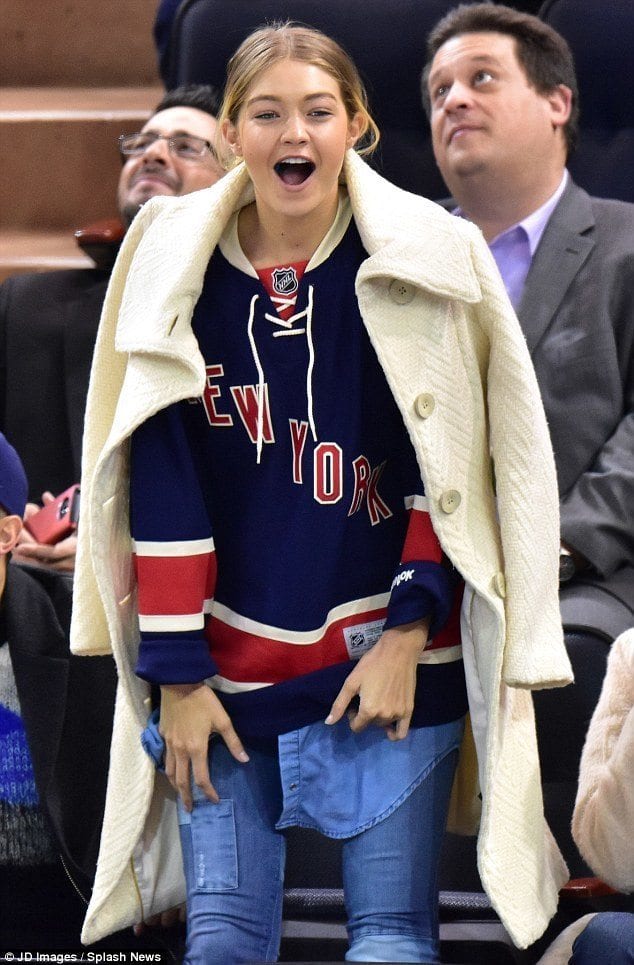 18. Style a Hockey Beanie Like Hailey Bieber
Create the ultimate diva look by adding leather leggings and denim. Pair your leather leggings with a plain t-shirt and add a denim jacket over it. Also, do not forget to wear a beanie!
Moreover, wear heeled ankle boots, but only if you can carry them in a crowded place. Boots are always the first preference for a game.
And Hailey Bieber's fit is a sophisticated sight to behold. Besides, you can wear this outfit anywhere and still look great. Just make sure to leave your beanie behind!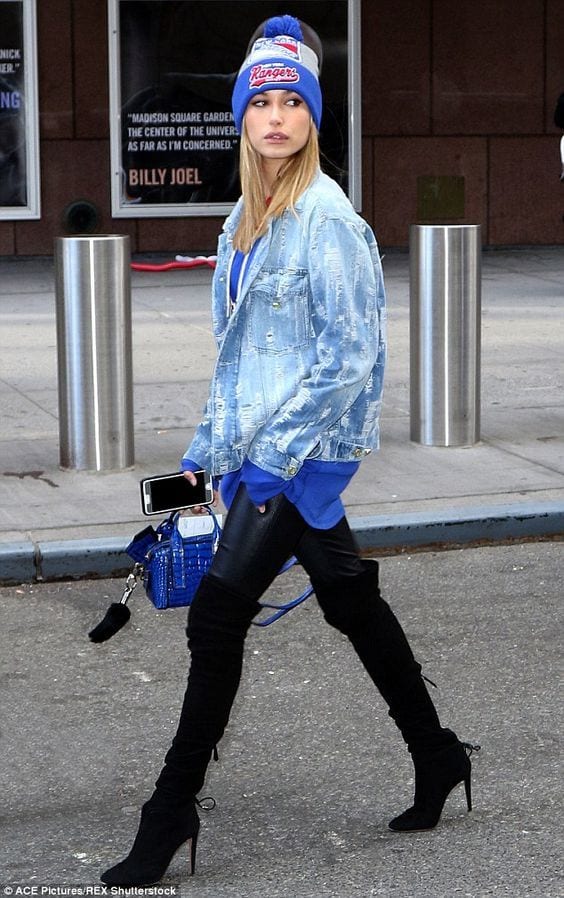 Shop similar below:
Spring/Summer Outfits
17. Shorts + Tees Combo for a Comfy & Casual Game Day
Some of us like keeping it comfy so if that sounds like you, go for a relaxed fit tee and your favorite shorts. You will enjoy the match to the fullest for sure!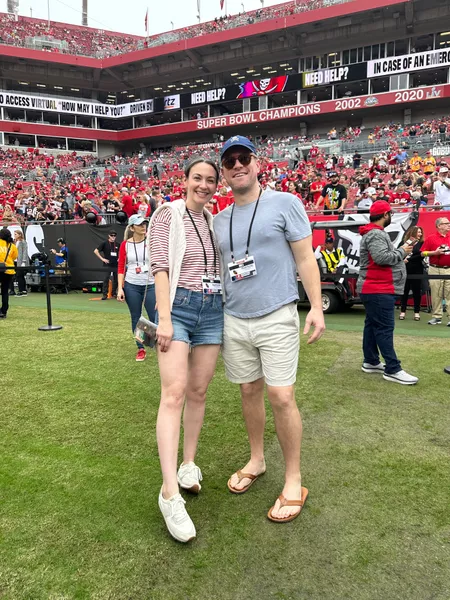 16. Crop Top + Jeans
Here is an attire that will let you move freely and cause less sweating due to warm clothes. Go for an outfit that would count as daily wear – a crop top with jeans. It might not be ideally sporty for some but, if you know how to elevate your ensemble through make-up and hair, you are in the safe zone!
Create some bouncy curls to compliment your outfit flawlessly. You can either do it before the game or you can go for the healthier option and try the heatless curls with a tee shirt braided with hair overnight. Ensure you have a balanced look, and make sure to add lightweight items like a tote or crossbody bag to carry your things.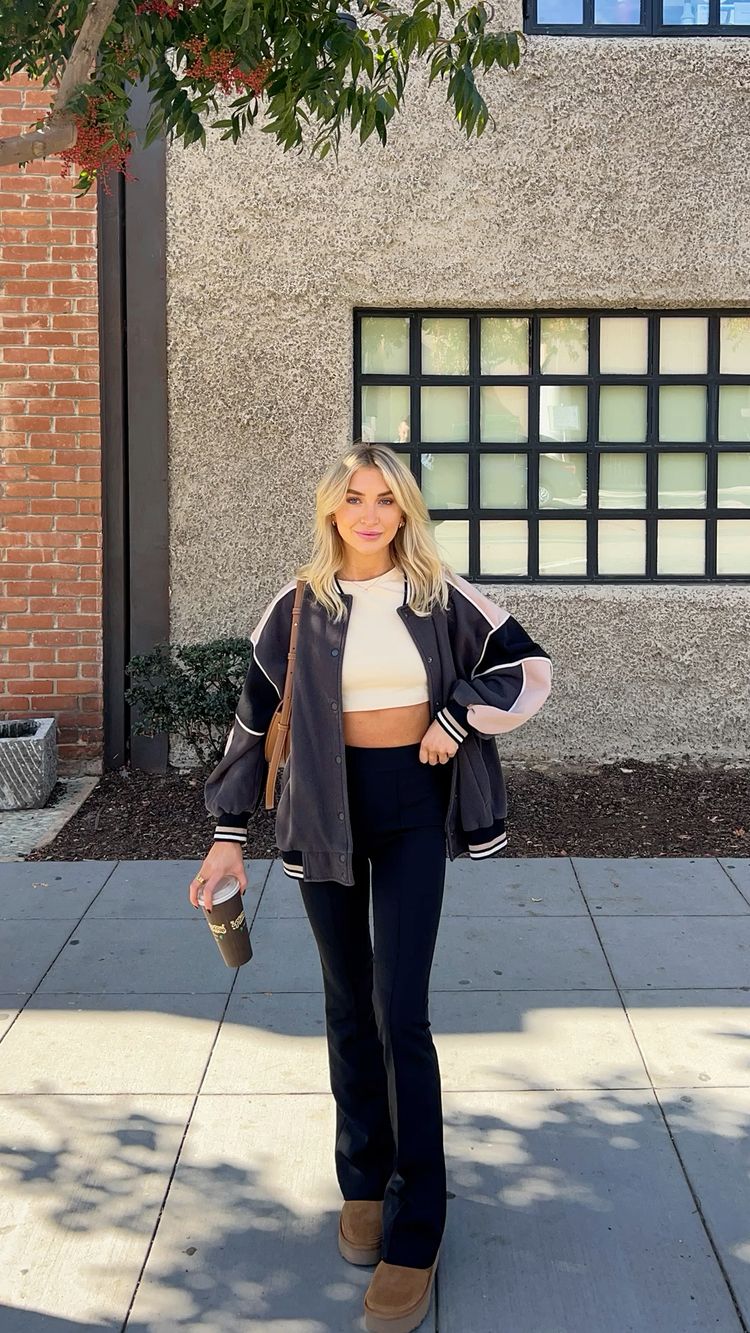 15. Try Skirts with Rain Boots!
Hockey games are mostly held in winter. Therefore, it can be a little tough to dress up for a summer game. But you do not have to worry because that is what I am here for!
Here is another gorgeous look for a summer game, and the best part is you are probably going to have these items in your wardrobe. Get yourself a button-down cardigan in vibrant color and wear your skirt with it.
You can even wear a jersey hoodie and boots are ideal for this look. And, since the outfit is very basic, you can apply make-up as you want.
Lastly, let your hair loose, but if you do not like it this way, You can create a high ponytail for a sleek and polished appearance.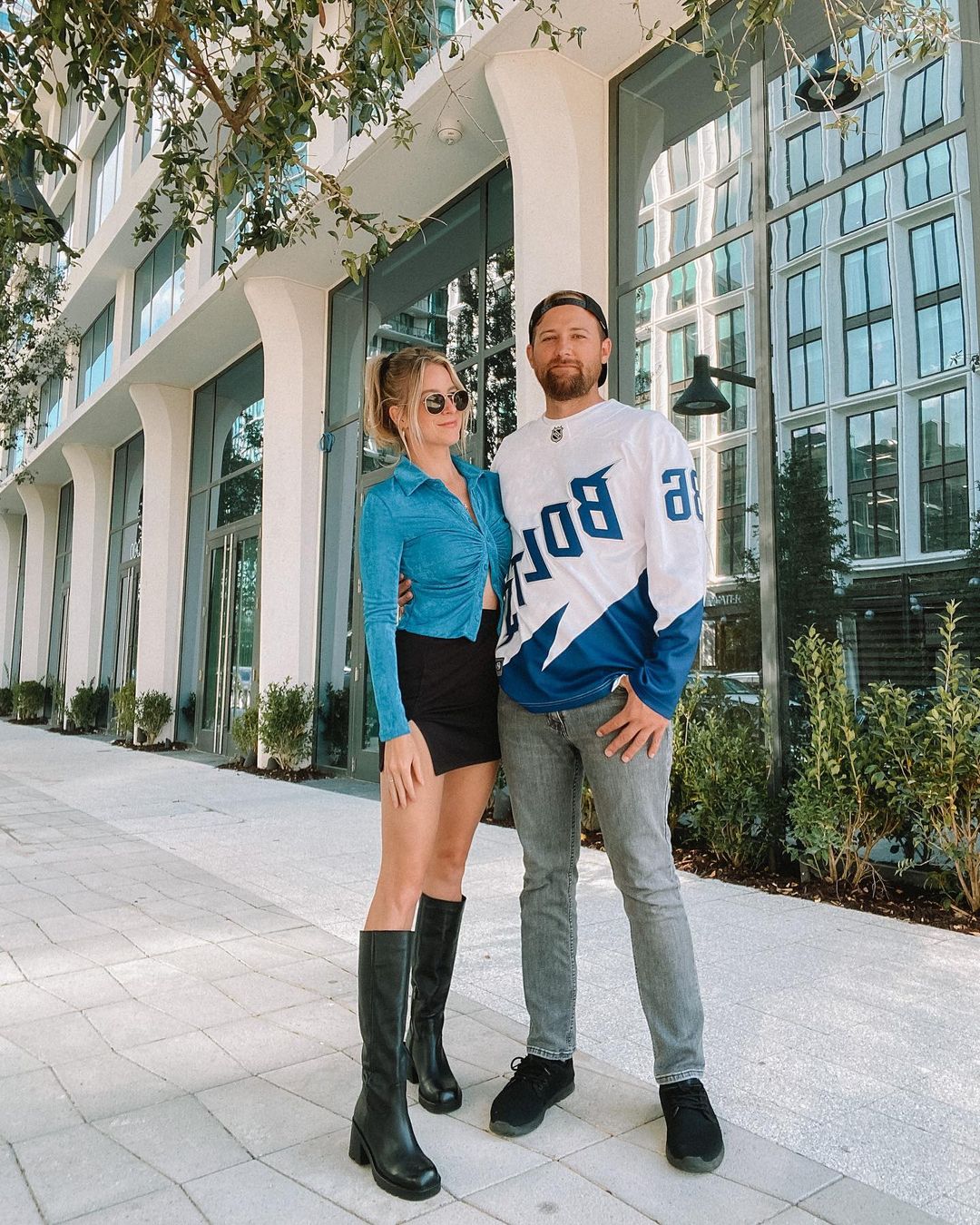 Fall/ Winter Style
14. Get Cute and Casual in Comfortable Clothes
This attire is super stylish yet cozy at the same time. You can create a similar look by grabbing your cutest sweatshirt and pairing it with skinny denim and long boots. Accessorizing appropriately always elevates your ensemble, no matter how mundane your clothing items appear at the time.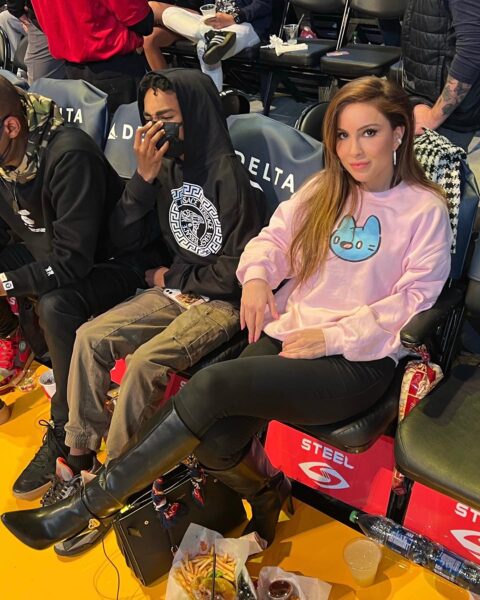 13. Pull Your Hair Back in a Half-Up Half-Down Hairstyle
A plain white loose sweater with black tights and trainers is the perfect combination of style and comfort. You can also opt for a pair of brown boots to complement this gorgeous coat. Add a crossbody bag and dainty gold accessories, and you are all set!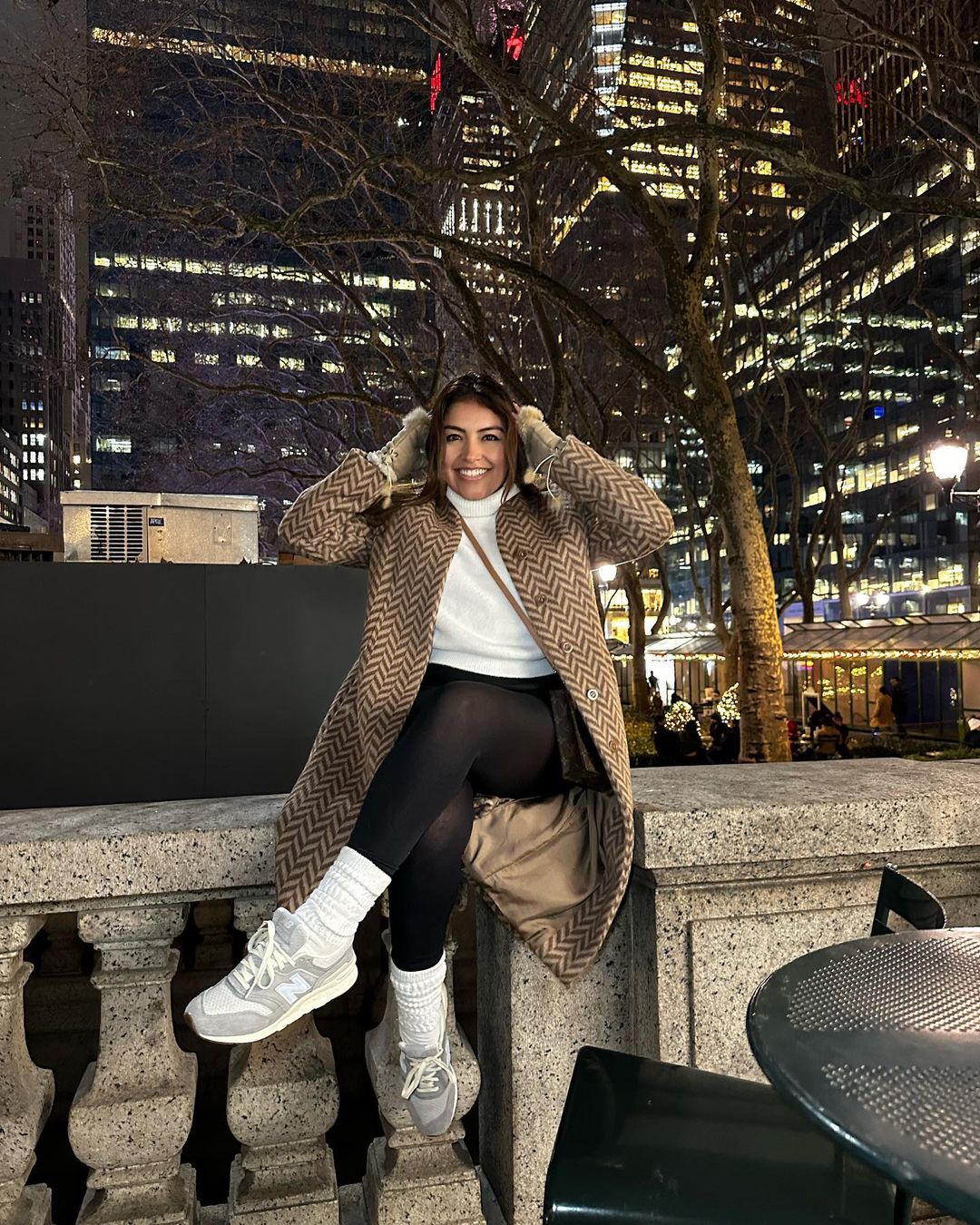 12. How To Dress Up For A Game With Your Beau?
You want to look your best for a hockey date night with your significant other. Not only that, but you also want to be comfortable and stylish and match him too! Therefore, this outfit is just what you need! It is minimalist, smart, and super comfortable.
If you want to amp up, opt for an oversized coat and swap those shoes for a pair of court shoes. Furthermore, go for a glamorous make-up look and accessories that ensure you stand out in the crowd!
11. Add a Pee Cap For A Sporty & Athletic Vibe
This is a simple, stunning yet casual fit for a match. The brown leather pants add plenty of character to this ensemble and pair with the white top effortlessly. And I absolutely adore that pee cap with hints of brown and white which tie the entire look together.
If you have a similar style and want to unify the shirt and pants for a cohesive look, opt for a scarf, jacket, or pee cap. And you have a casual and comfortable ensemble that will enable you to enjoy yourself to the fullest.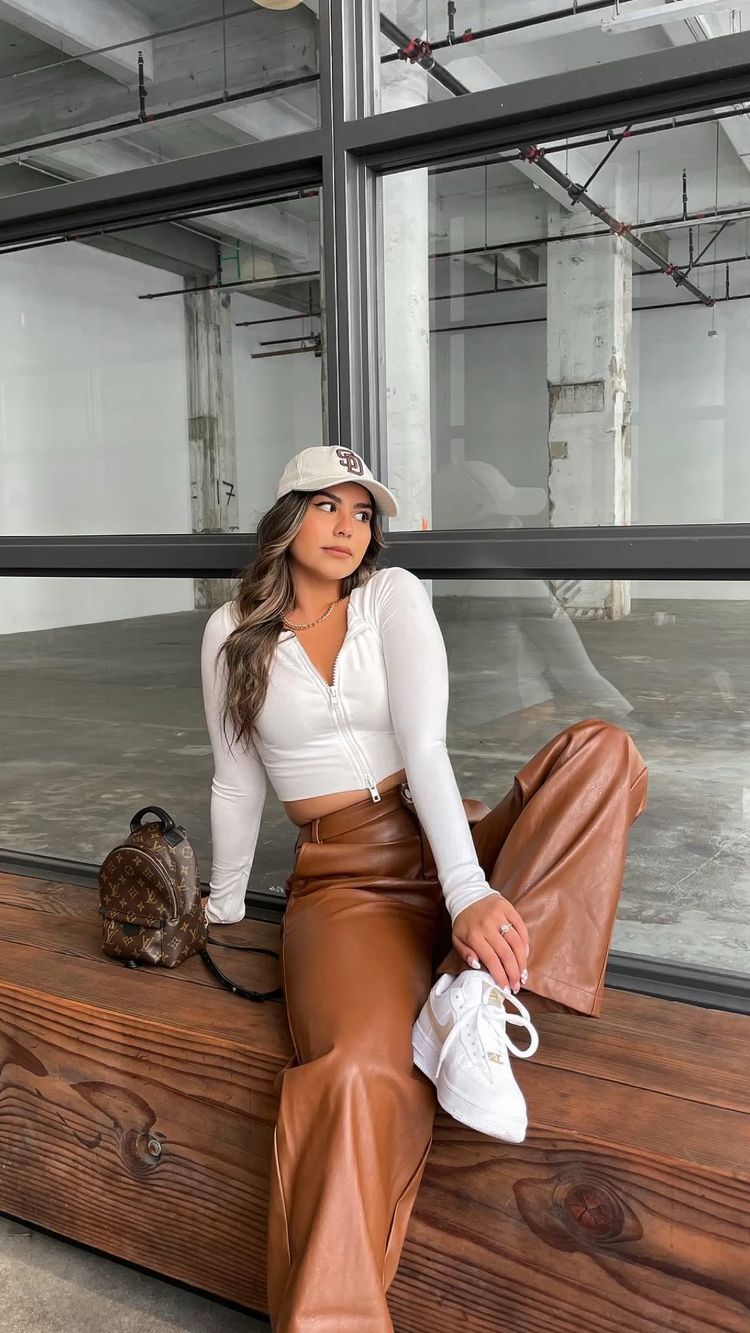 10. Accessorizing Is the Key to Elevate Any Fit
Pair this gorgeous outfit with the accessories you love to wear and are easy to carry. And that also helps bring your entire look together!
Delicate and lightweight jewelry pieces are timeless ways to amp up your looks, such as earrings, a necklace, some rings, a bracelet, or a watch.
However, if you want a trendier approach, I would advise chunky golds to match your fit. Long boots are a winter essential that you need to have in your closet!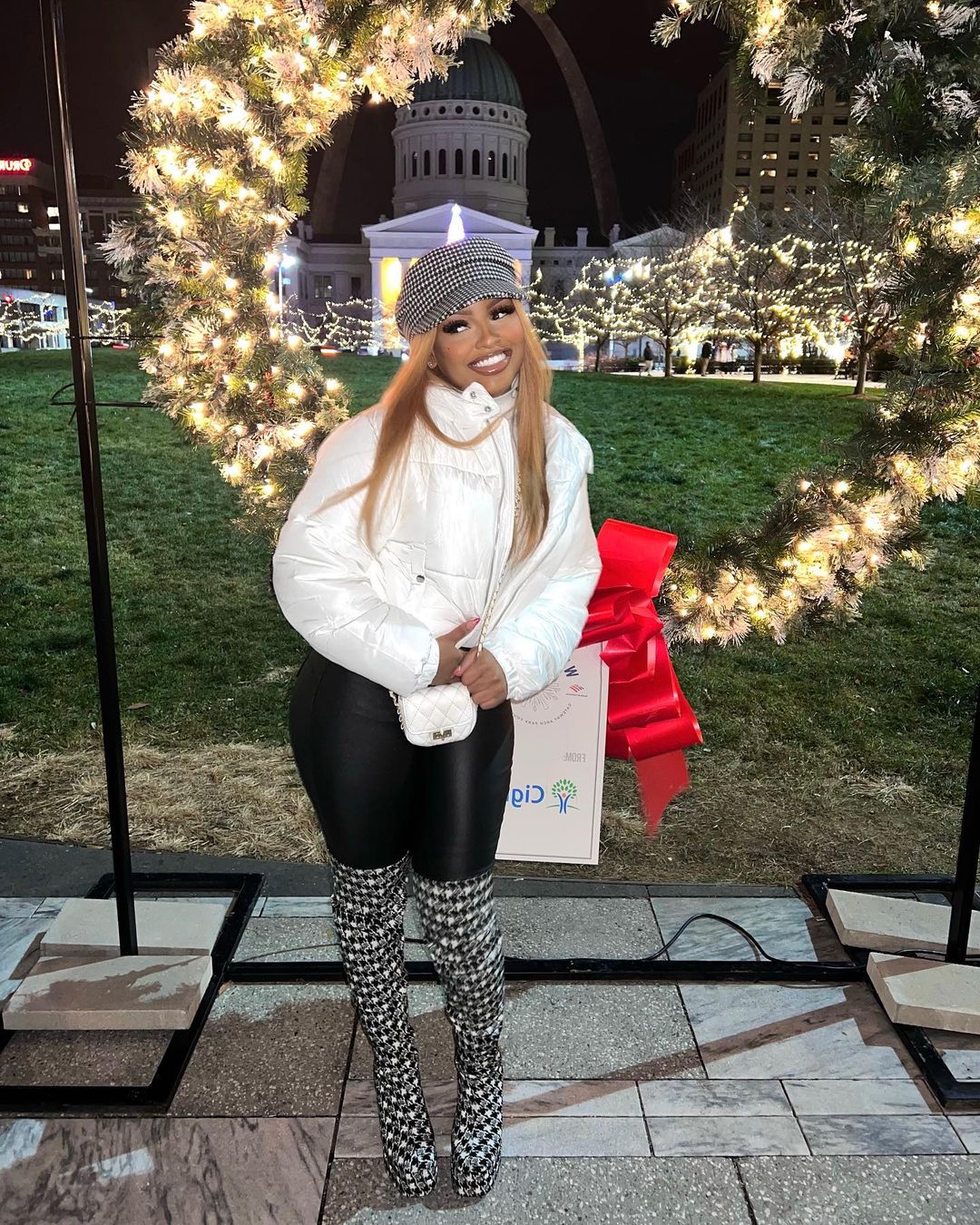 9. Go for a Pair of Chunky Platform Boots
At this point, you simply can not go wrong with a monochrome outfit which is why they are my favorite to style! This attire is stunning for a game and a date night combined in one.
I would advise keeping the rest of your clothing items similar and adding a pair of chunky platform boots for baddie vibes.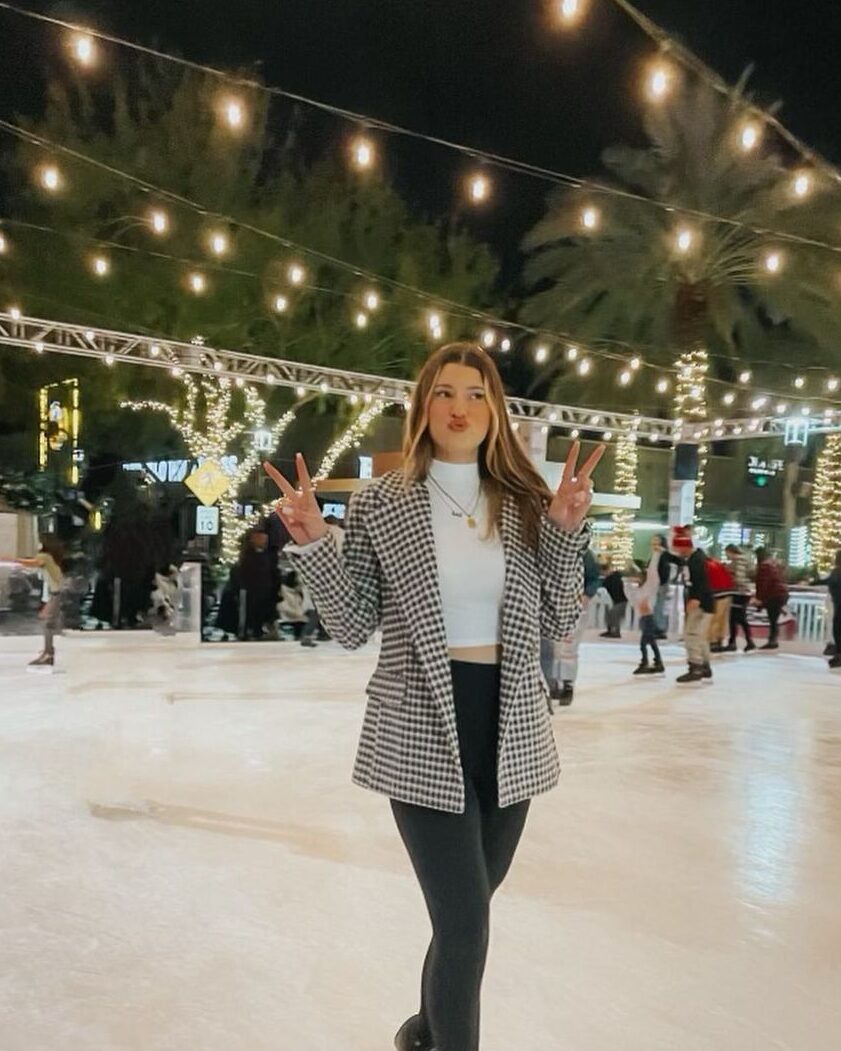 8. Pair Your Leather Pants With the Varsity Jacket/ Hockey Jersey
There are no issues in styling a phenomenal fit if you have a hockey jersey lying around the house. If you do not, you can easily swap it for a varsity jacket (everyone has got to have one of those!) and pair it with a pair of flared leather pants. They do not only feel comfortable but look ultra stylish too!
Leave your hair down in loose waves to frame your face, and opt for adding dainty gold jewelry to complete the ensemble!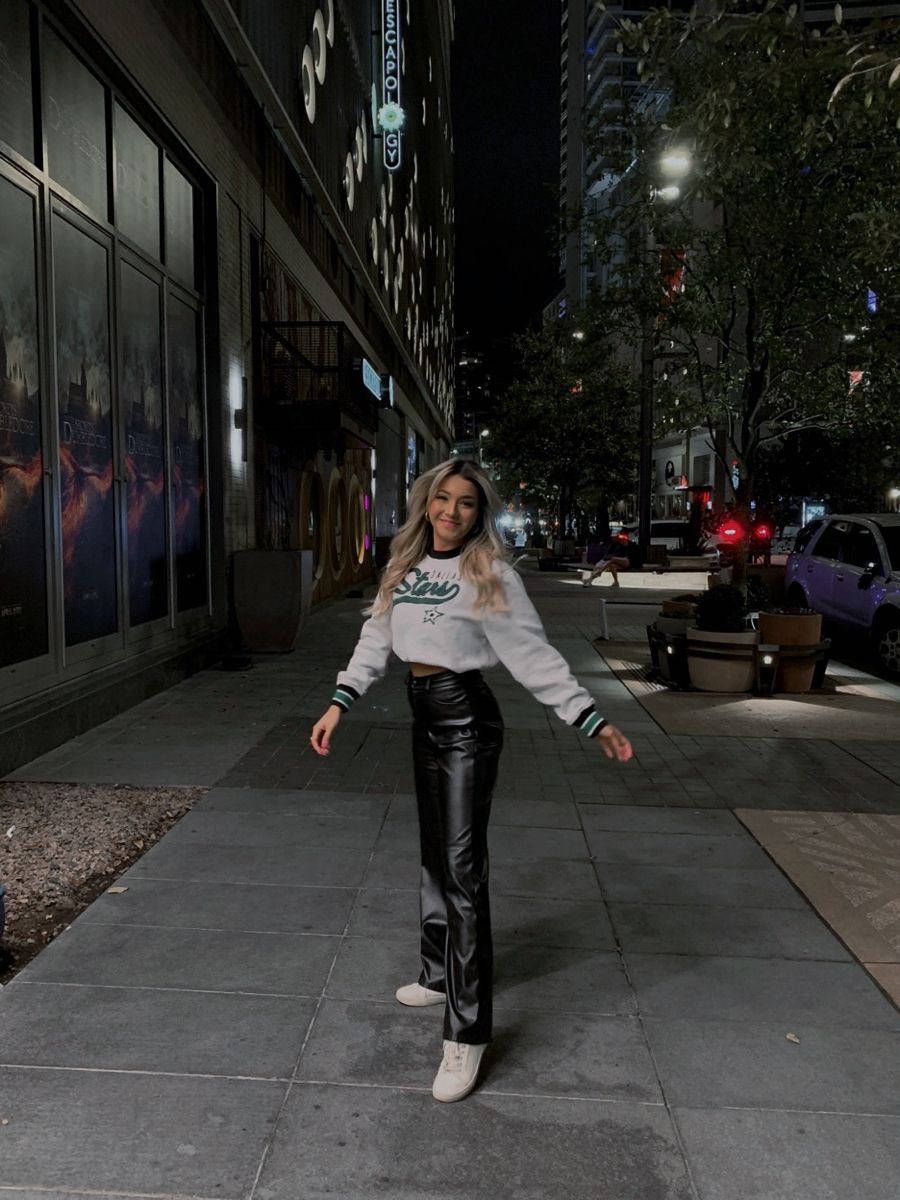 7. Stylish Yet Comfy is Here to Keep You Warm
There is just something so effortless and classy about a bomber jacket, mom jeans, and boots on a cozy night with your loved ones.
Pair it with a cute crop top in case it gets hot inside the arena, and do not forget your crossbody bag. Go for glamorous make-up, and you are all set!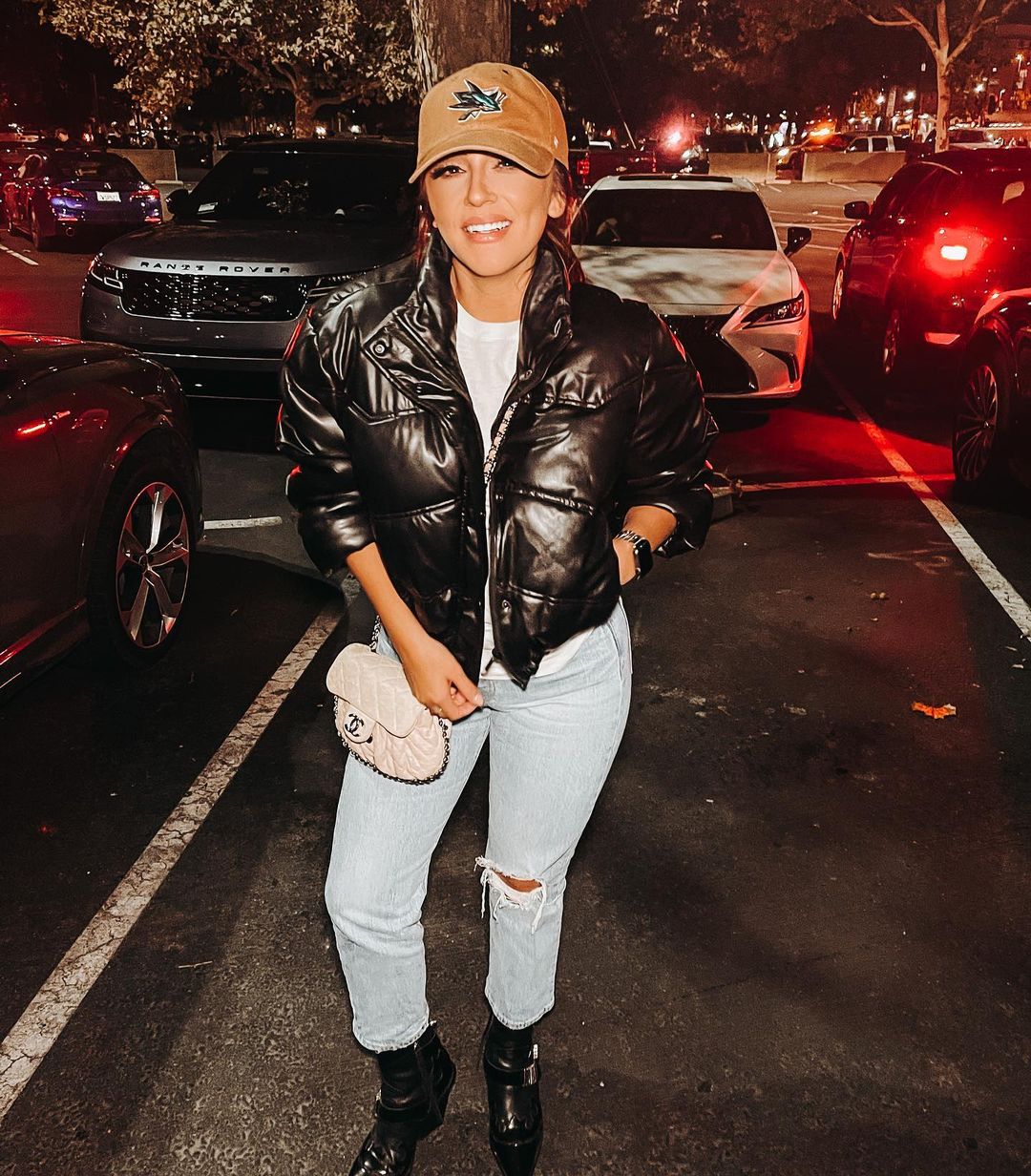 6. Support your Team to the Fullest in the Team Jersey
If you have your team's jersey, you have to look straight ahead and style it in the classiest and comfiest way possible.
You can opt for a similar attire as shown in the picture below, or you could play around with your trusted wardrobe staples.
Contrarily, you could go all out and pull a few wild cards to find which style works the best for you.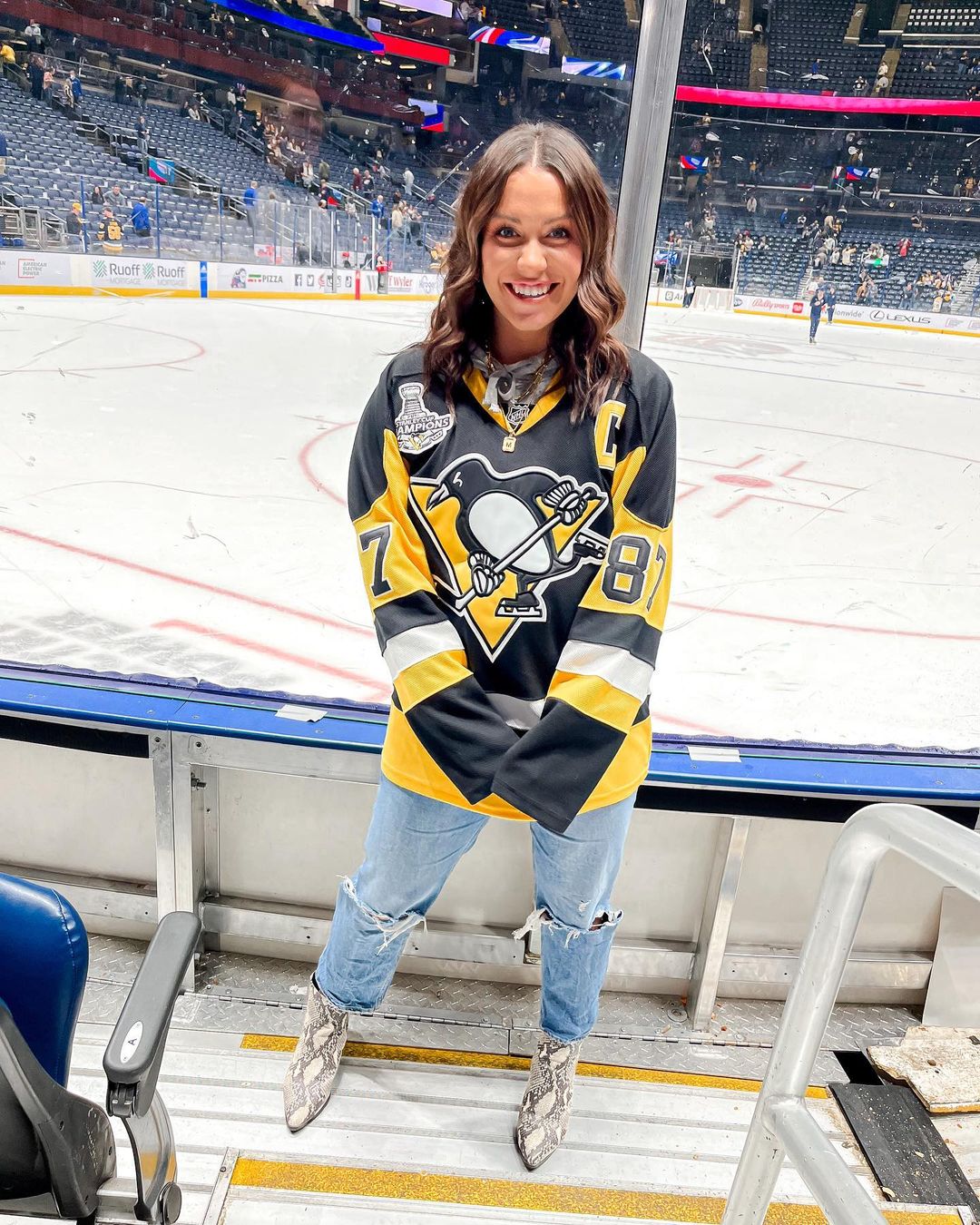 5. Mini Skirts for A Sporty Chic
Leg warmers are making a strong comeback! Therefore, never be afraid of incorporating them into your ensemble, because the chances are you are going to be the talk of the town after your phenomenal outfit with them.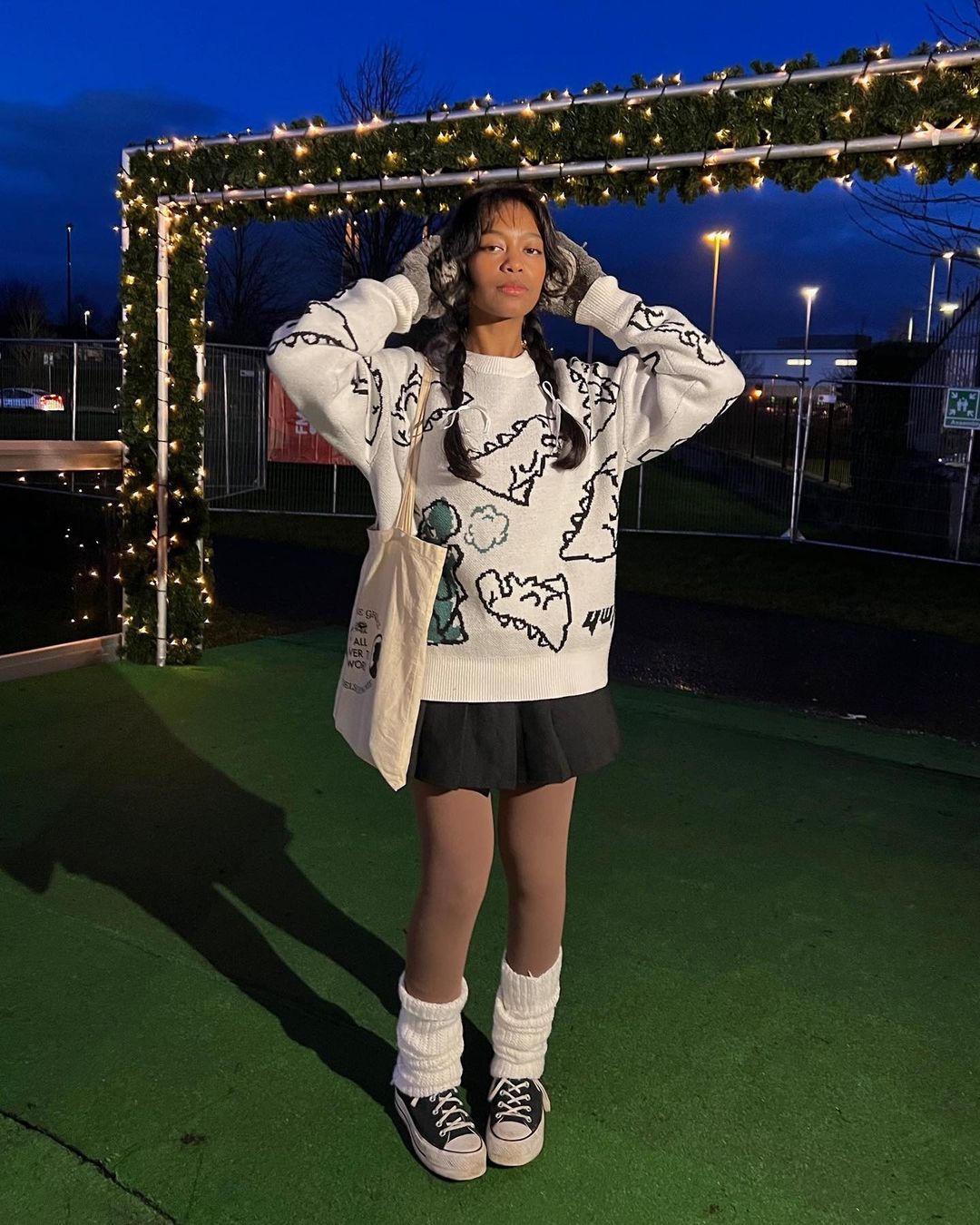 Ice Hockey Outfits
4. Layering Is Multi-Functional & Super Smart
Here I bring you an outfit for the coldest games! The smartest thing to do is to bundle up stylish layers of your favorite articles that complement each other.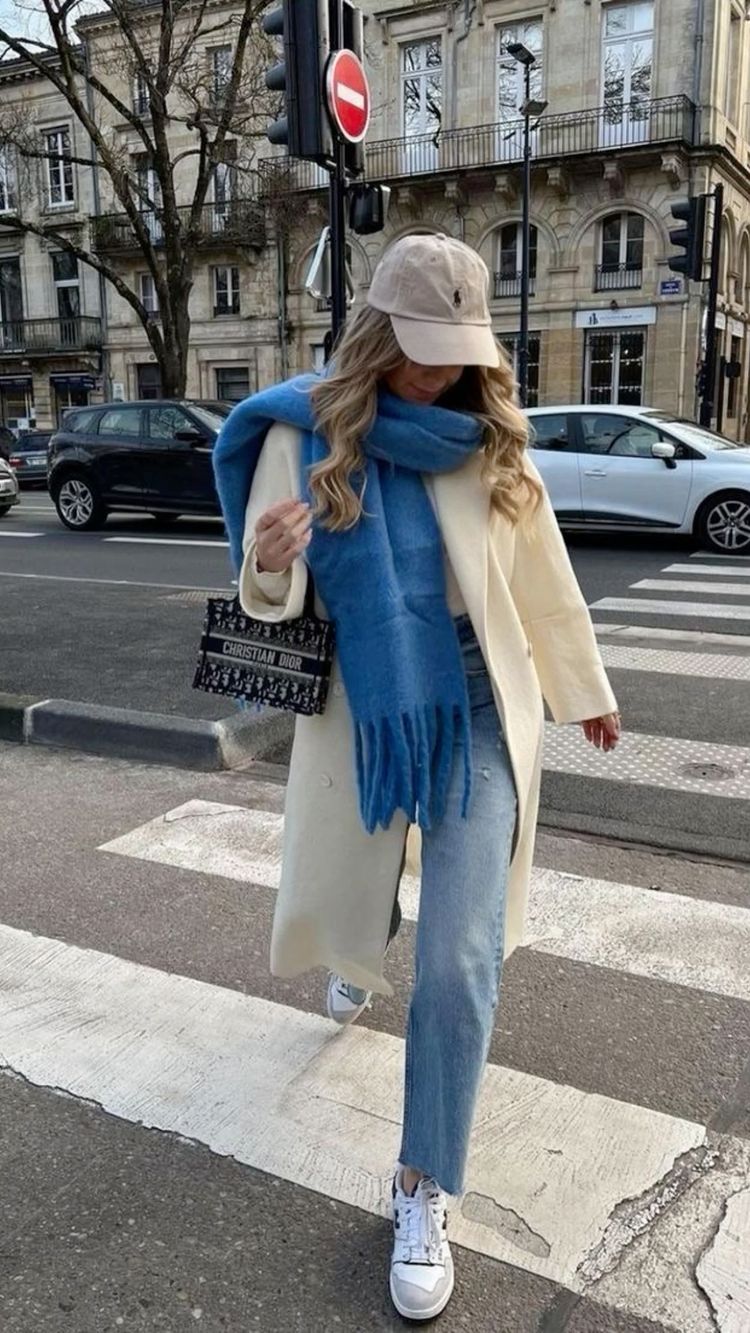 3. Hoodies & Jackets are the Way to Go When All Else Fails
If you have a sports hoodie or jacket lying around in your closet, it is time to get it out, dust it and get it to styling. I would extra points to your look if the hoodie is oversized! Pair your top with a pair of loose-fit jeans and some white trainers.
Please do not forget to accessorize to bring the perfect mix of masculine and feminine to the outfit. I would advise pulling your hair back in a sleek high ponytail and pairing it with large, dainty gold hoops.
2. Ripped Jeans With Denim Jacket And Statement Shoes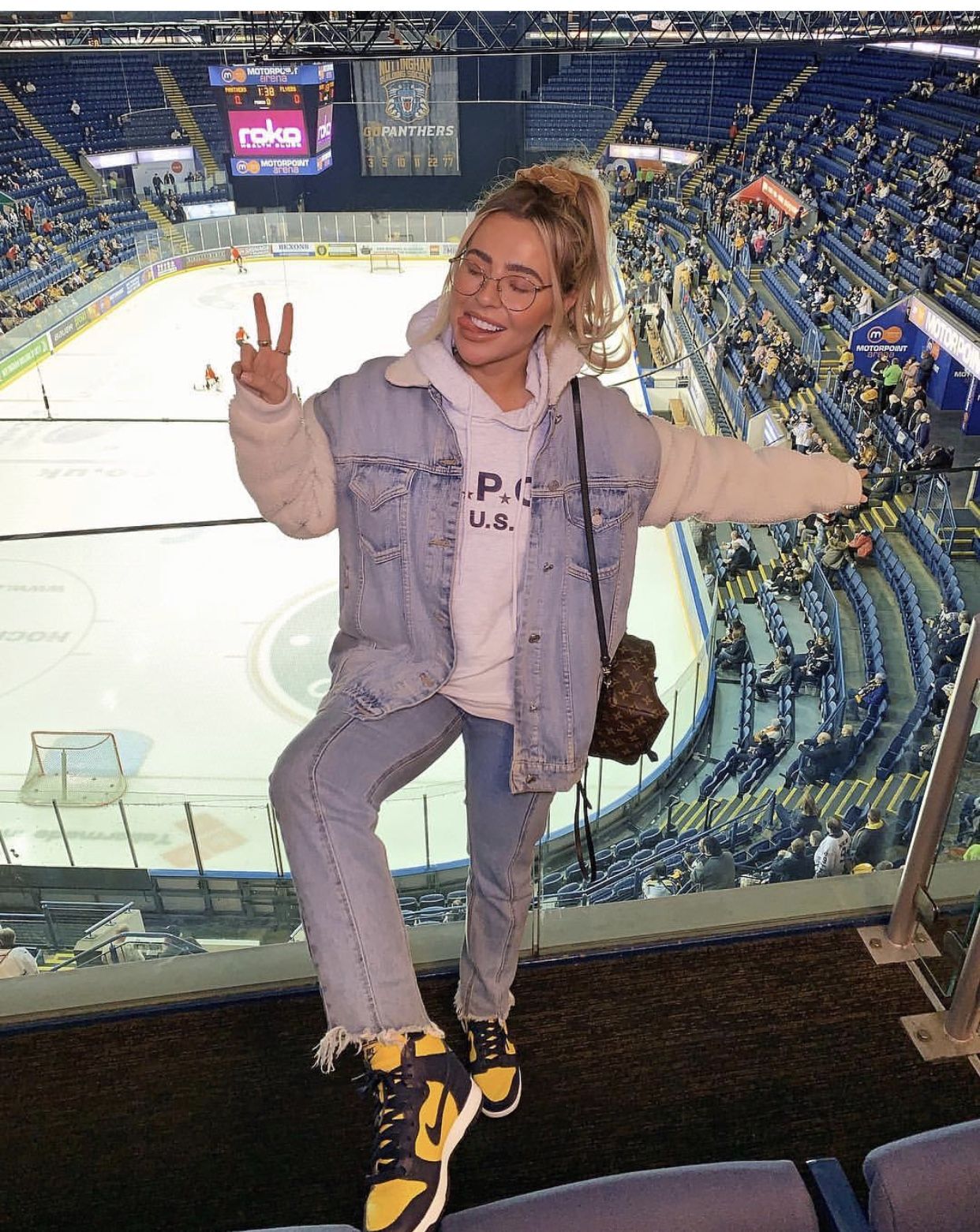 1. Blazers And Booties
Blazers give you the ultimate fashionable vibe. This is an appropriate look no matter where you go, whether at work or at games.
You can create a similar look if you have a match right after work. This way, you will be professional at work and enjoy the game without having to worry about workplace clothes.
For this outfit, make sure you have a blazer, turtleneck, or any top of your choice, and skinny black pants.
Furthermore, carry a handbag and put some essentials/make-up touch-ups in it. You can wear your watch and add your favorite booties to balance the overall look. Curl your hair and throw in your favorite pair of shades.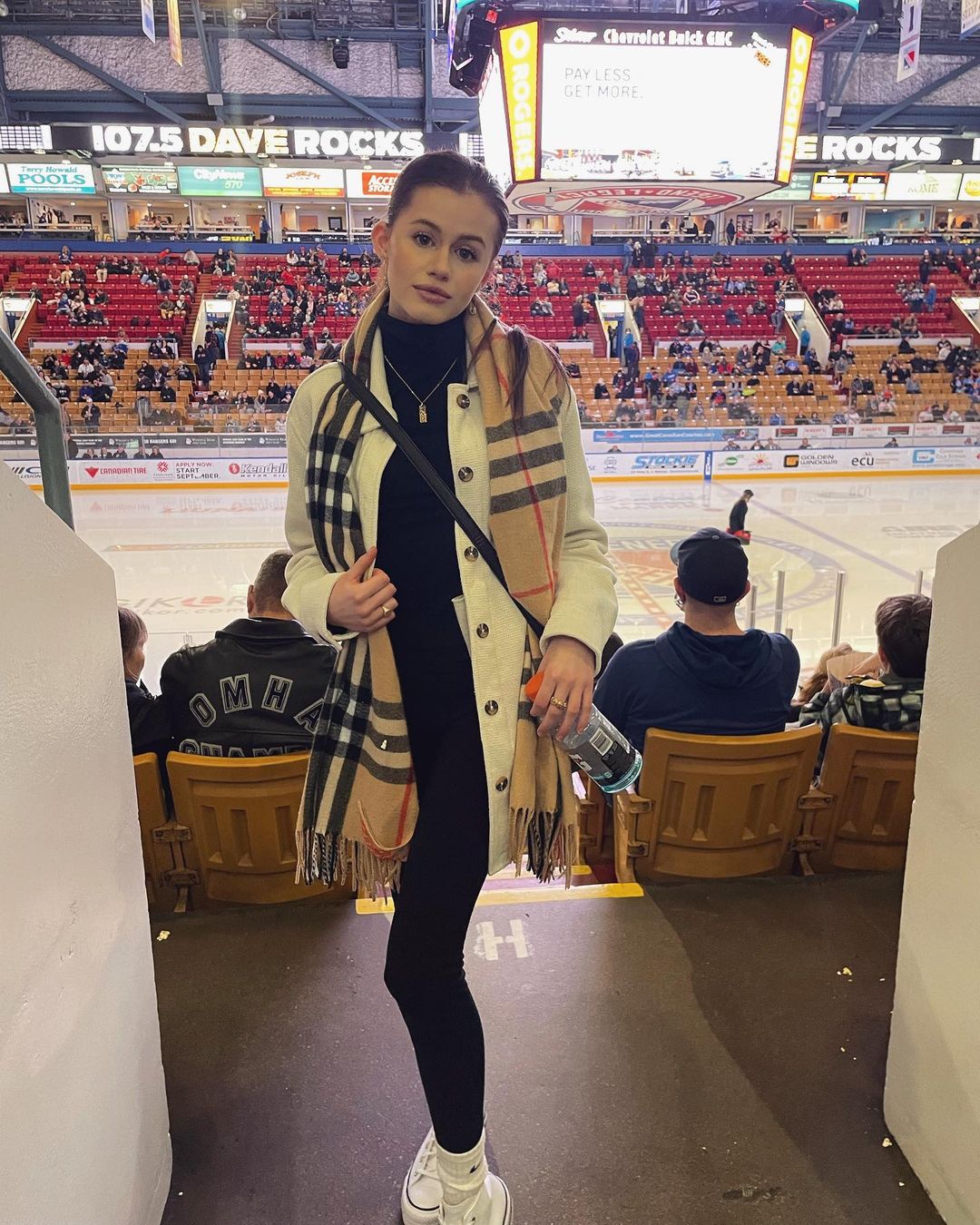 FAQs
Q. Is it cold inside a hockey game?
If you still can not conclude, grab your jersey or varsity jacket and plan your look around it. Pair it with ripped jeans and a cute pair of boots with a pee cap for a cohesive, effortless, and stunning outfit.
However, if the game is in an open field, you want to pack yourself up to stay warm and cozy throughout the night. If you are anything like me, it is better to bundle up in layers that are easier to take off rather than being grumpy and moody because you were not prepared enough!
Q. What do female hockey players wear?
It is important to wear clothing that enables them to play without worrying about anything for a casual game. Some girls wear comfortable clothes like loose-fitted shirts with jeans. Whereas, others prefer to wear tights, and leggings with hoodies.
However, for professional games, the players wear jerseys, breezers (hockey pants), and headgear consisting of a helmet, goggles, and a mouthguard.
Q. What do you wear under a hockey jersey?
Wearing a shirt underneath your jersey is a good idea because it will keep you warm and looks effortless. Consider wearing three-fourth sleeves or raglan sleeves. They look great and create a sport-chic outfit.
You can get really creative with your clothes and build your ensemble around the jersey. For instance, playing with colors is easy. If you have a dark blue or red jersey, you can wear a turtleneck underneath it. Also, you can wear your jersey as a jacket creating a sporty outfit.