Ways to Layer Your Clothes like Pro. Winter is a time of a year which everyone dreads and rightfully so because of the short days and long dark cold nights. Everyone feels the icy wind and can get a little down because of winter blues; low energy, no sunshine.  Luckily, the one thing that you can do without getting cold is to get dressed up for this season. We all want to look our best at most times and with the numerous accessories available for this cold weather you can easily layer yourself up but we all need a few tips on how to handle heavy sweaters and scarves and how to mix match them with our clothes. Just remember never to go out without your sunglasses and a bag.We have gathered a few Winter Outfits with Layers for you that you can follow in this chilly weather so you are not only comfortable but also look chic.
Tips on How to Layer Your Outfits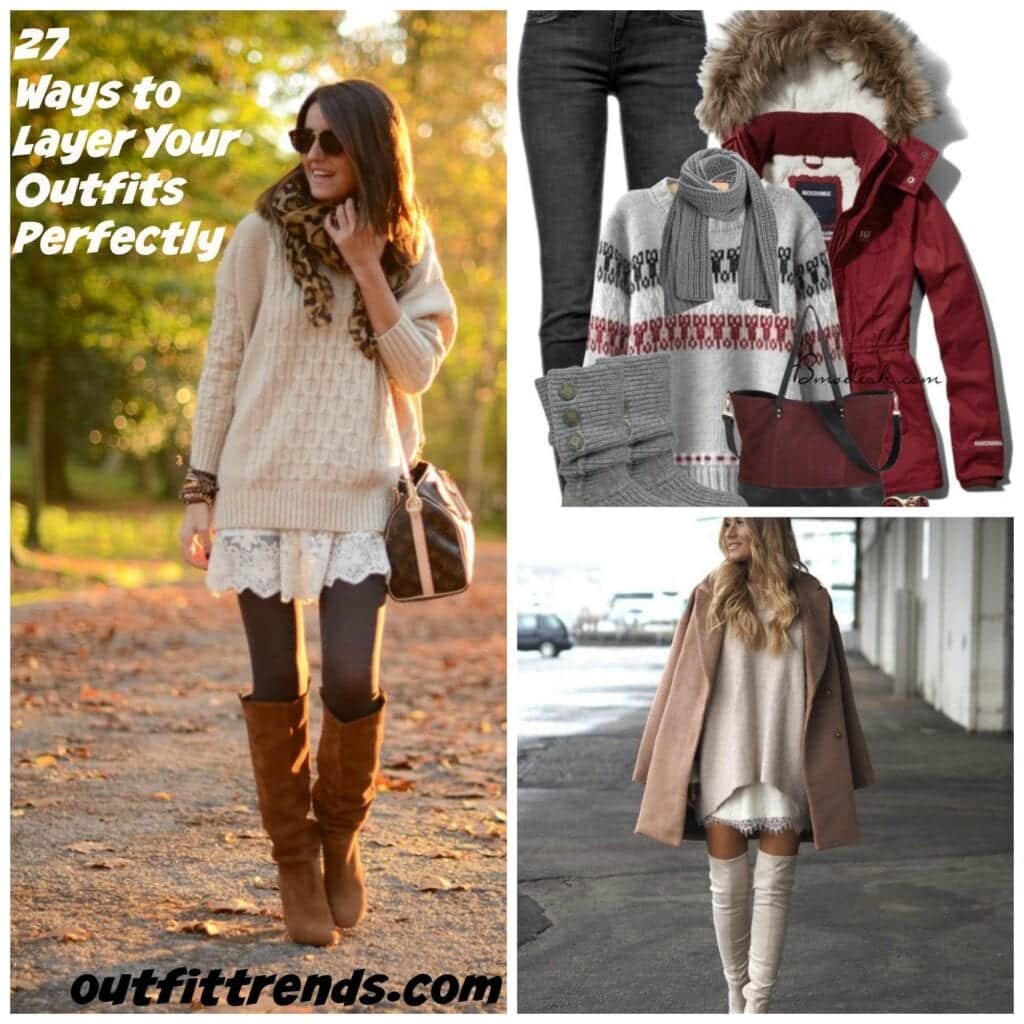 #27. Layer for Fall
Hand knitted scarves are a fab thing to own during fall. Make use of your white scarf with pink layered sweater and nude heels and you are ready for a day out with friends.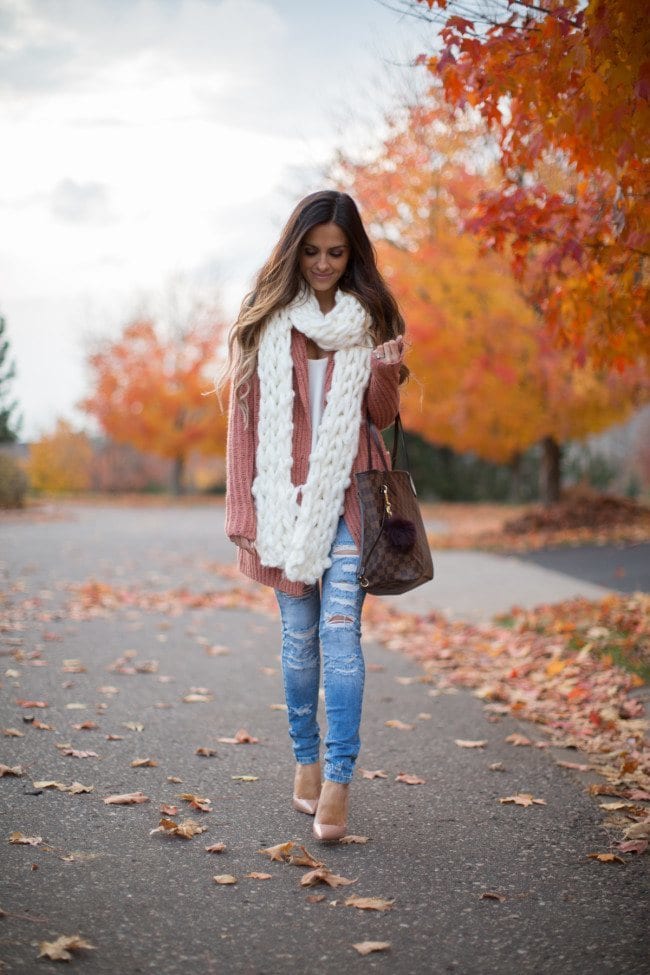 Dont miss out these [highlight]18 trendy scarves wearing ideas to get a glamorous look[/highlight]
#26. Layering with Trench Coats
Winter and shopping sound impossible but use your sneakers and a trunk coat with a button down shirt to complete your chores.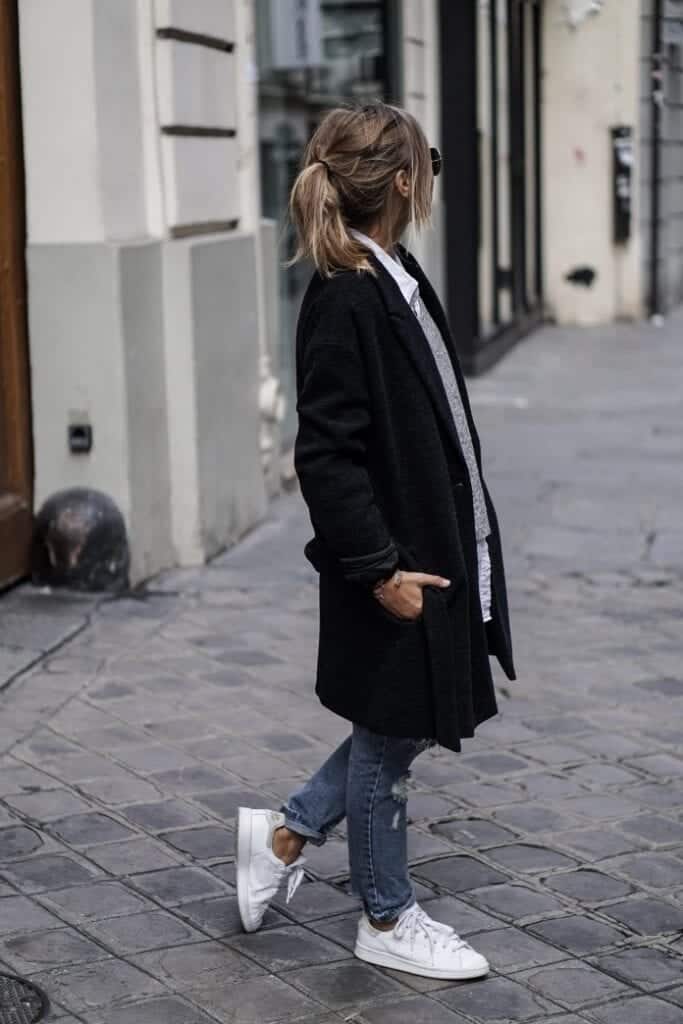 #25. Ripped Jeans in Winters
A girl must have a patent black leather jacket in this cold. Mix it up with one tone outfit. Accessorize with a gold watch and a brown shoulder bag.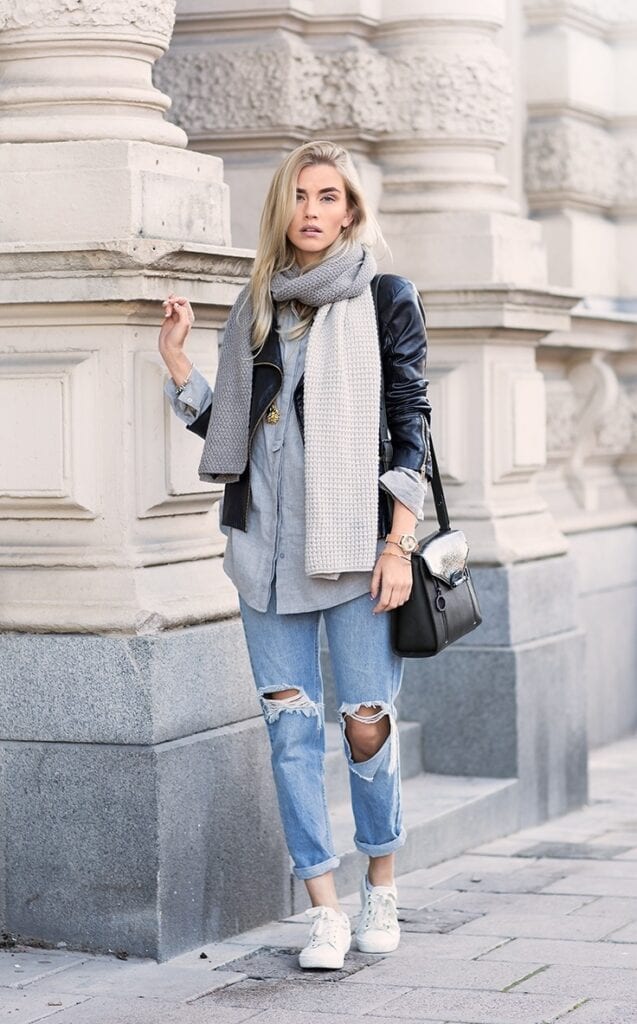 Have a look at these [highlight]15 ripped and distressed jeans fashion trends for women[/highlight]
#24. Baggy Sweaters and Denim Define Fall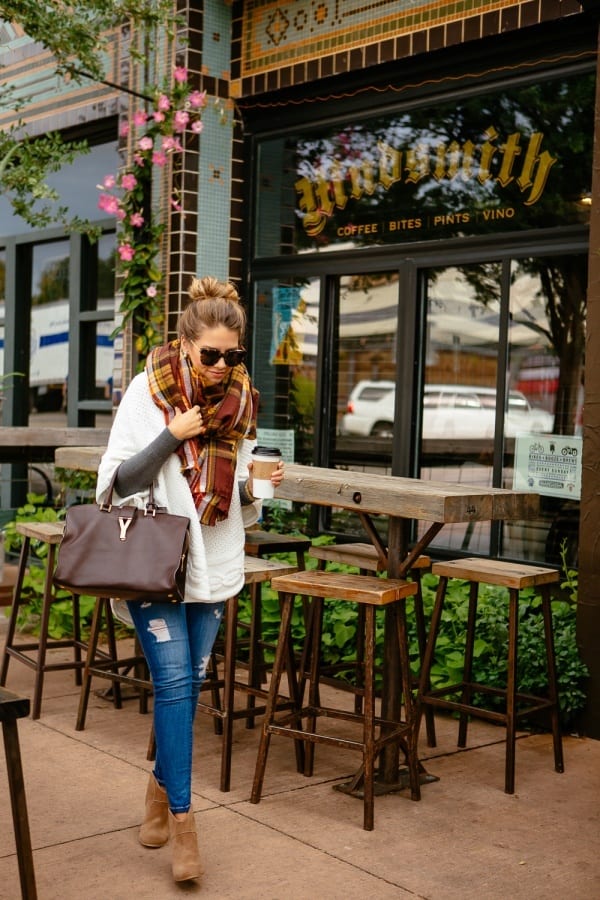 #23. High Necks with Metallics for Layering
#22. Comfort with Style for School in Winters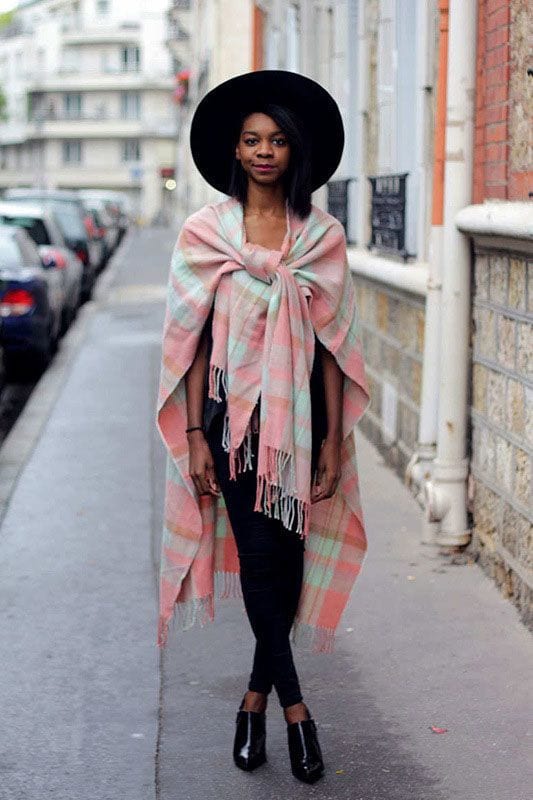 #21. Faux Fur in Bright Shades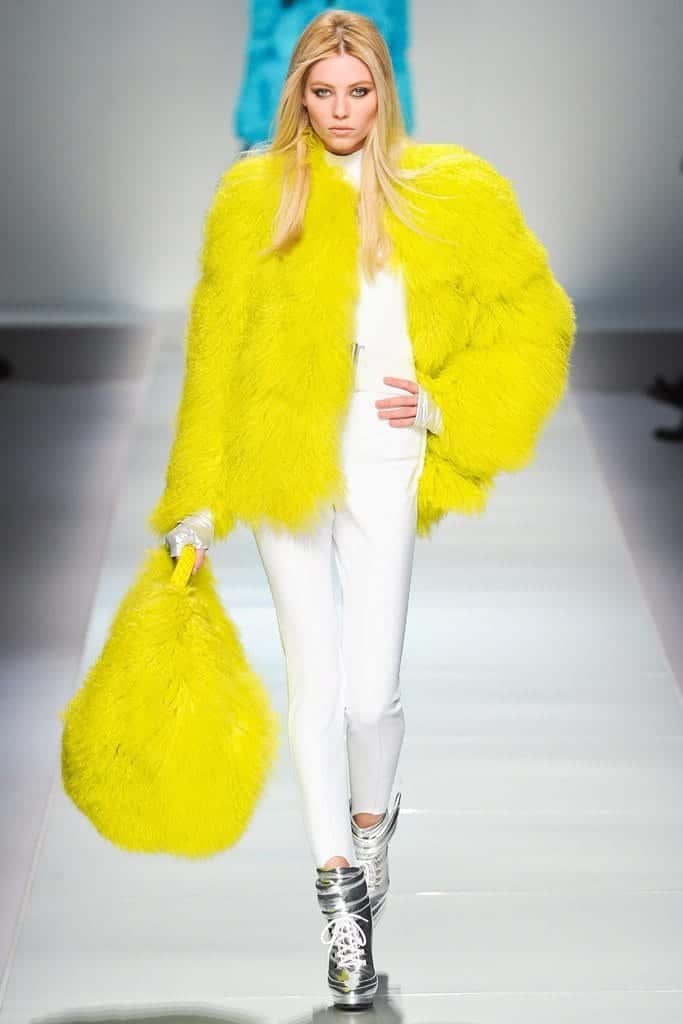 #20. All Black Outfit with Stripes for the cold Season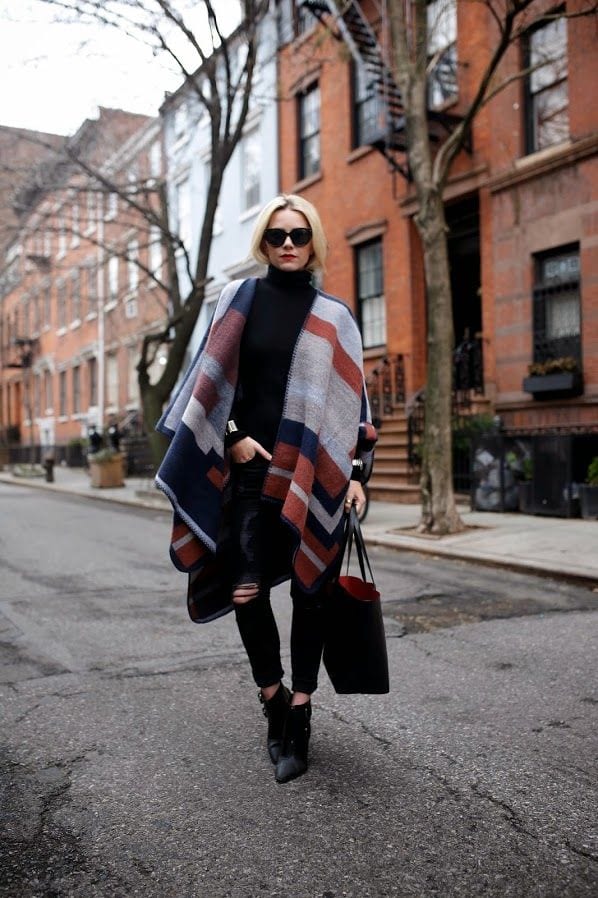 #19. Blanket Scarves with Fringes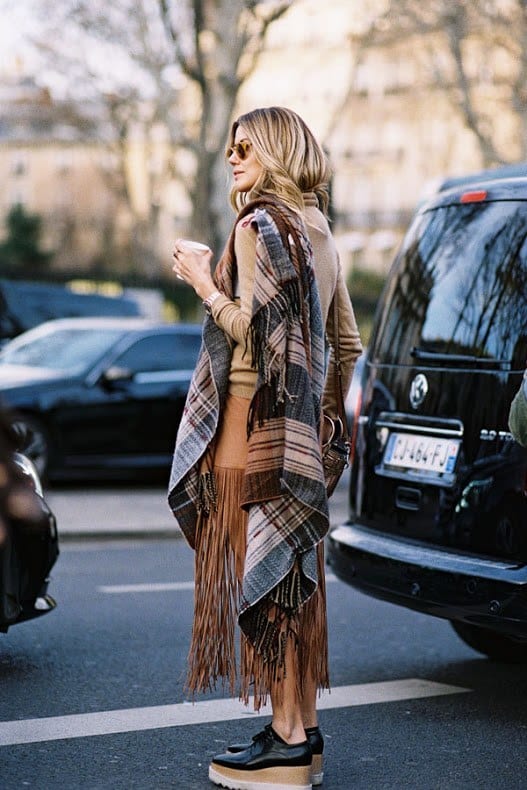 #18. Spice Up Winters with Long Boots and Furs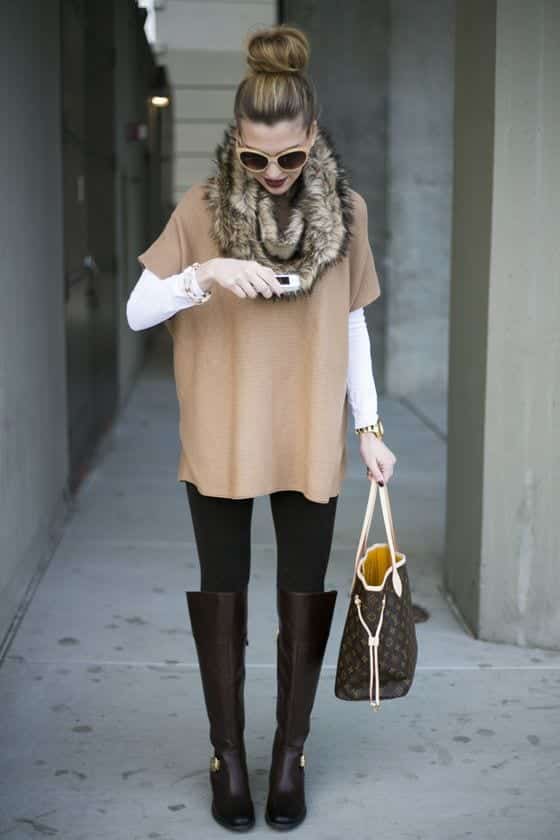 You'll also love these [highlight]Booties with Jeans-20 Ideal Boots to Pull Off with Jeans[/highlight]
#17. Partying in Winters
Planning a party at home? Opt for this pretty dress with a mustard cardigan. Tie it up with a braided leather belt. If going out put on your black stockings and high heels and you are ready to rock.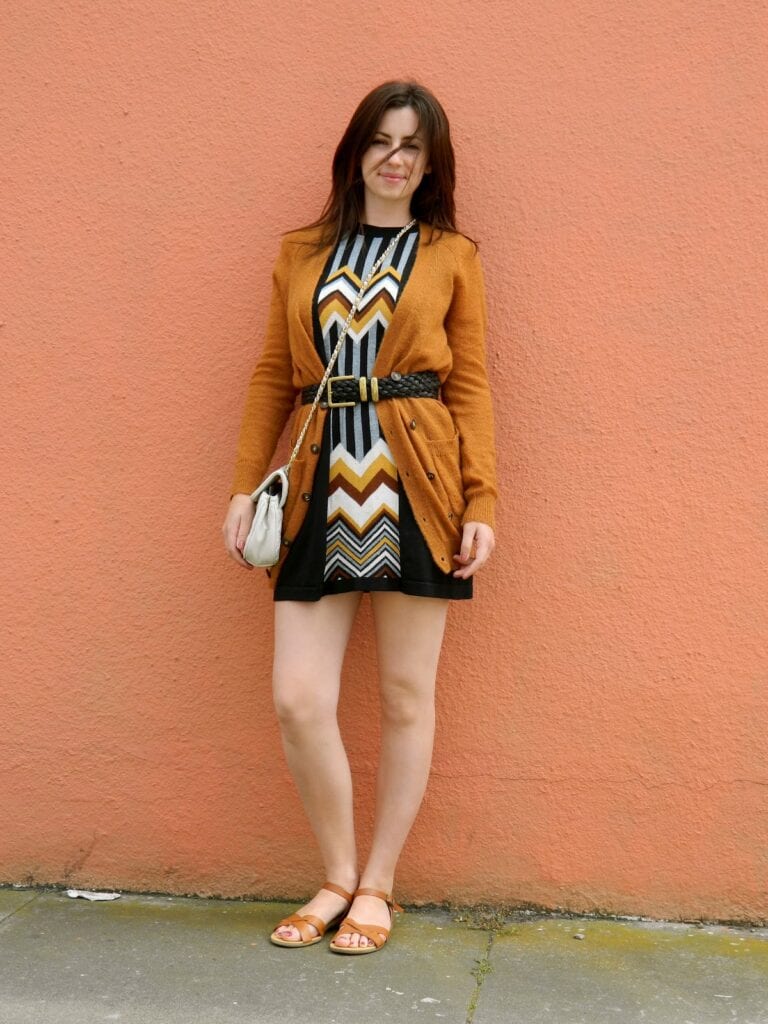 #16. Knitted Cardigans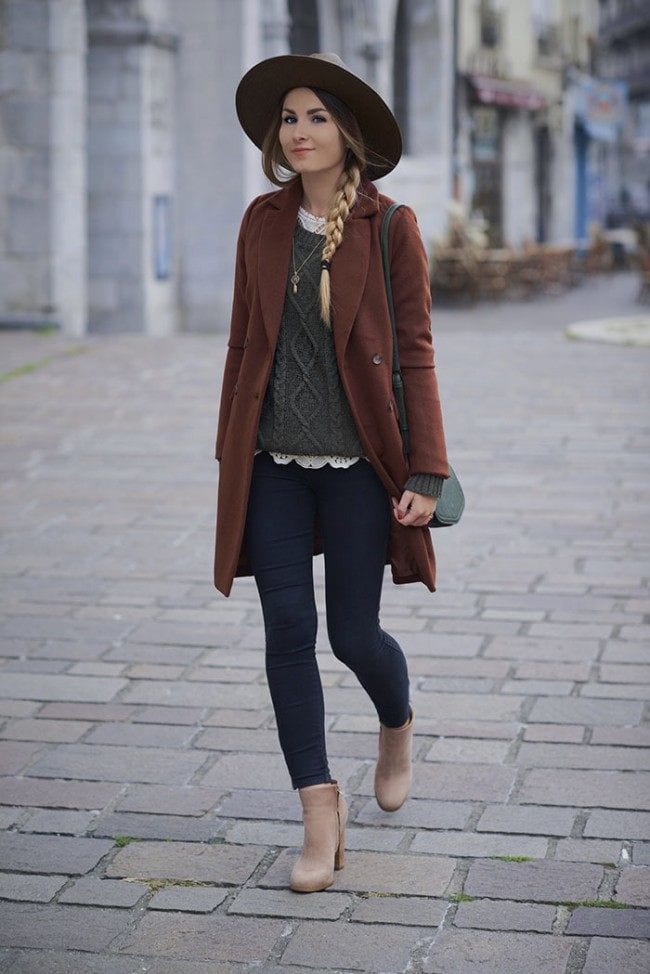 #15. Workplace Attire for Fall
Confused about what to wear to your work place? Spice up your green skinnies with a beige pullover and chunky jewelry. An electric blue coat is all you require for this ensemble.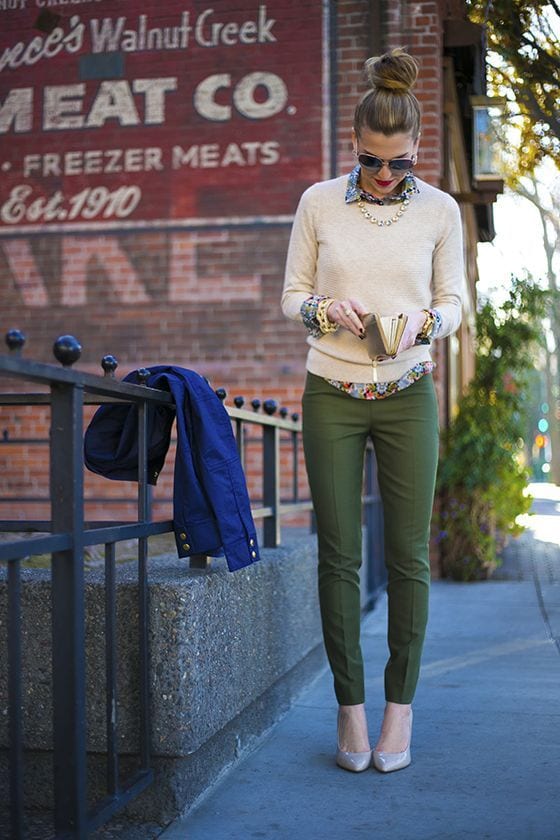 Source
#14. Maxi with Winter Style
Mix up your summer maxi with a blanket scarf.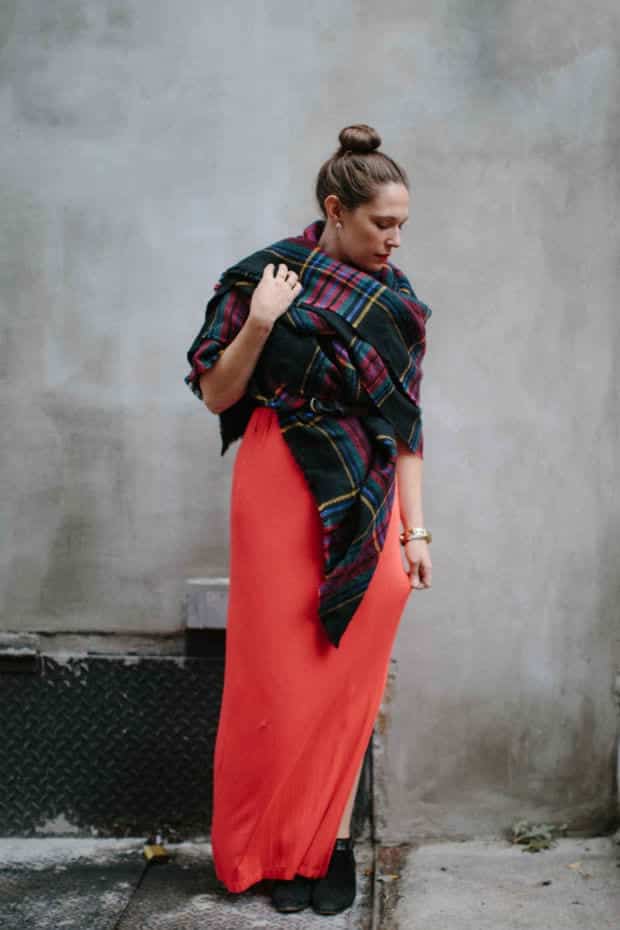 Source
#13. Pullovers and Blazer for Layering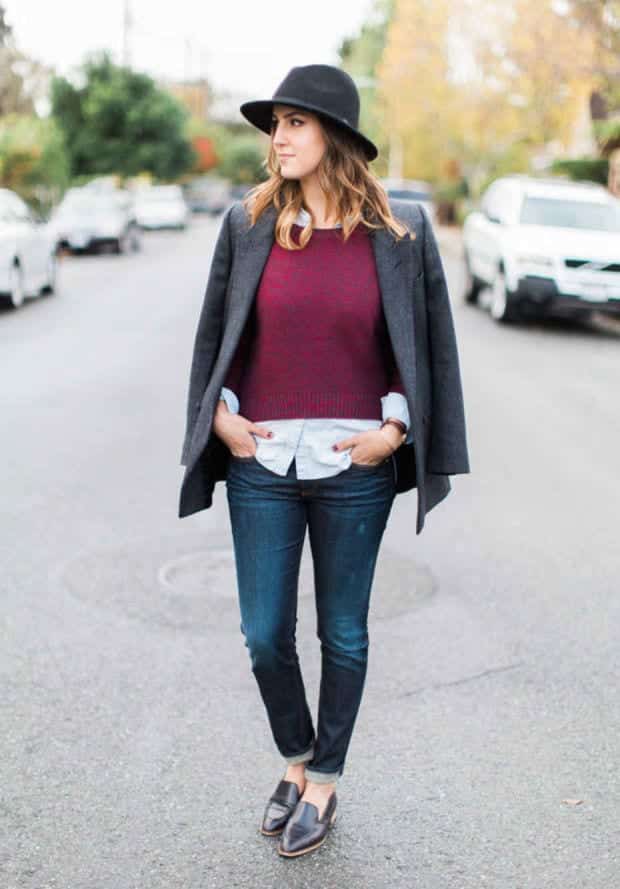 Source
#12. Neutrals can Rock in Winters
Who says neutral shades cant rock? a long white cardigan with matching boots are needed for a fun day.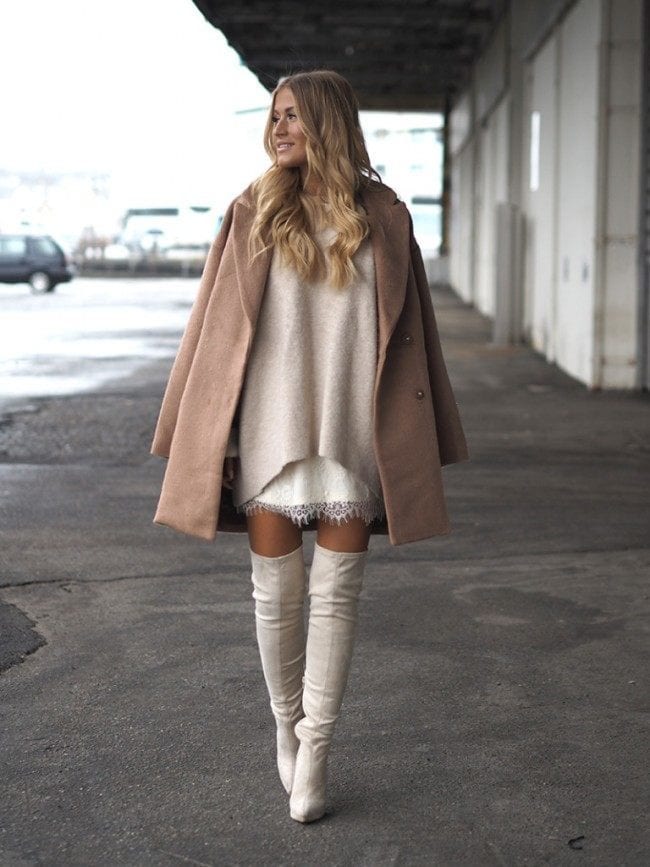 #11. Knitwear with Denim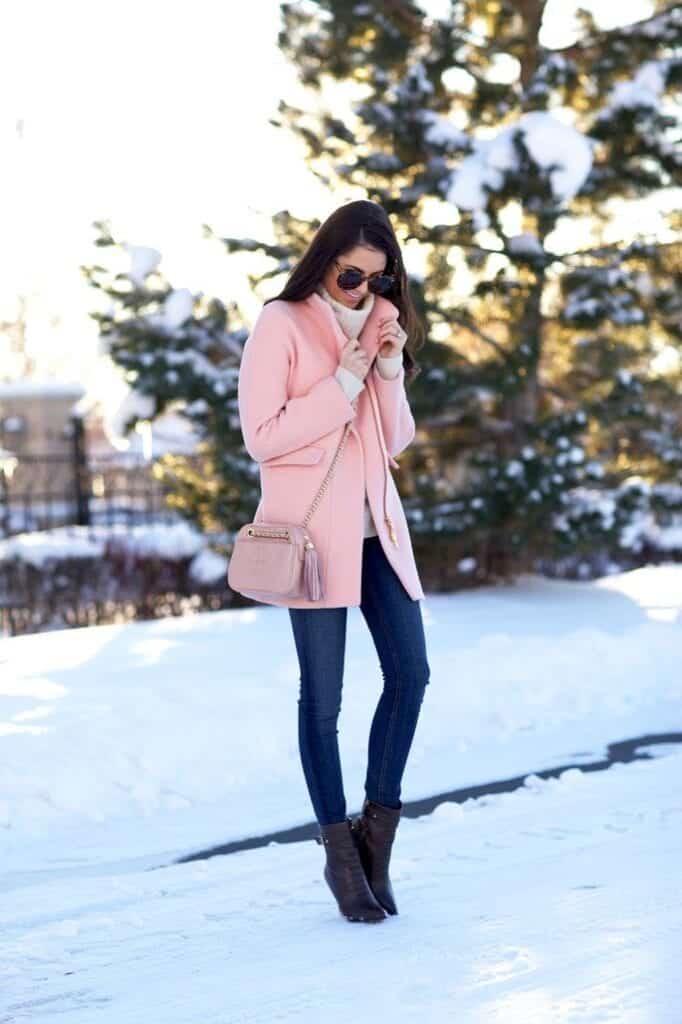 Source
#10. Leather Outfit for Keeping Warm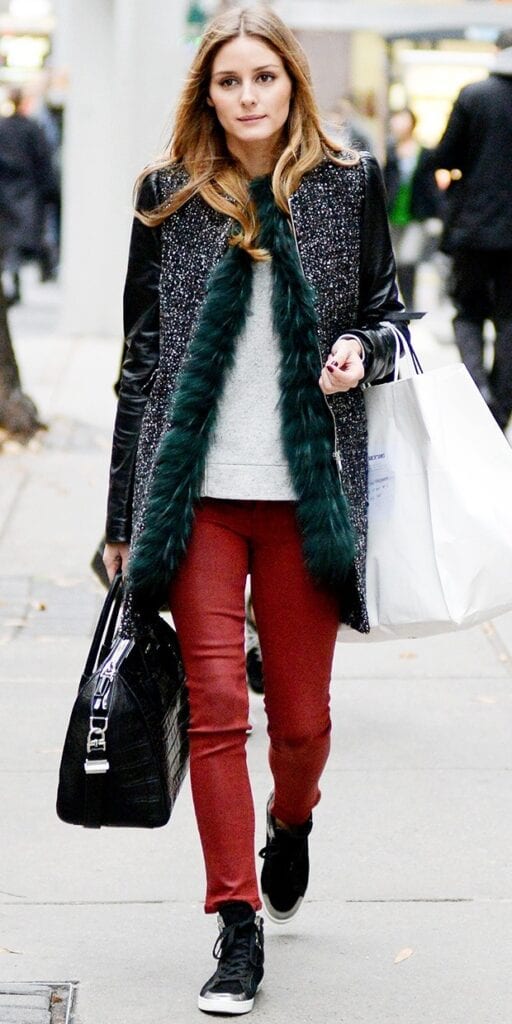 Source
#09. Lace Dress for a Day Out
Leopard spot printed scarf can spice up your white lace dress. Put on your shades and you are one glamorous girl.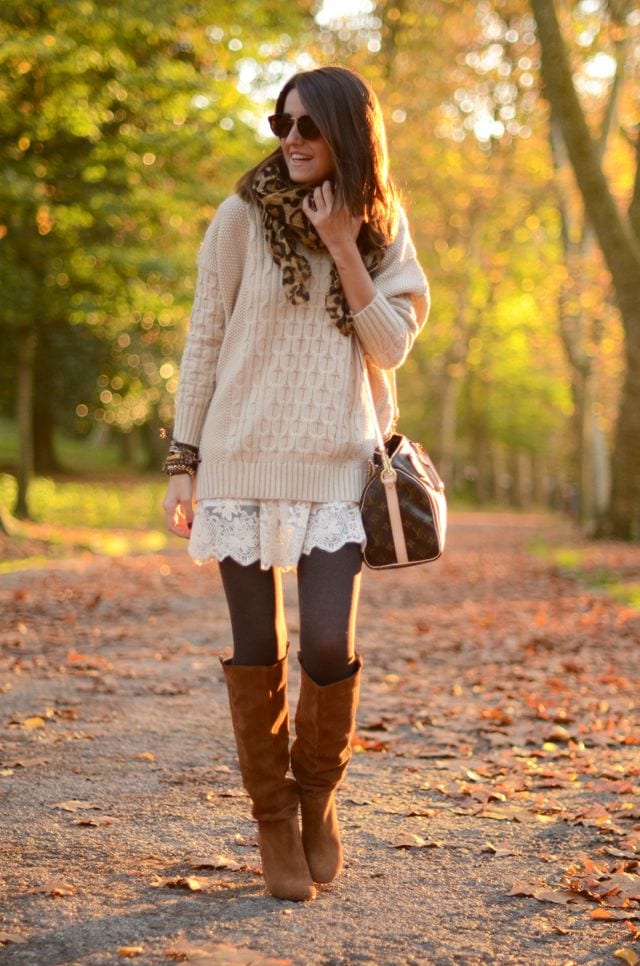 Source
#08. Mix and Match for College Fall Outfit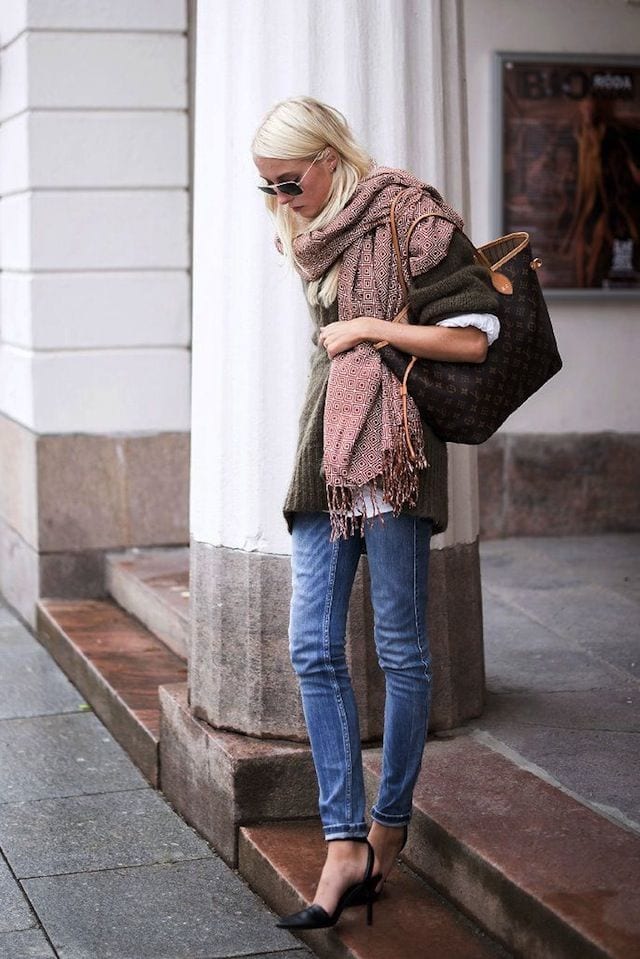 Source
#07. Redefining your Office Attire
Black ripped jeans and powder blue coat is a great combination for work hours.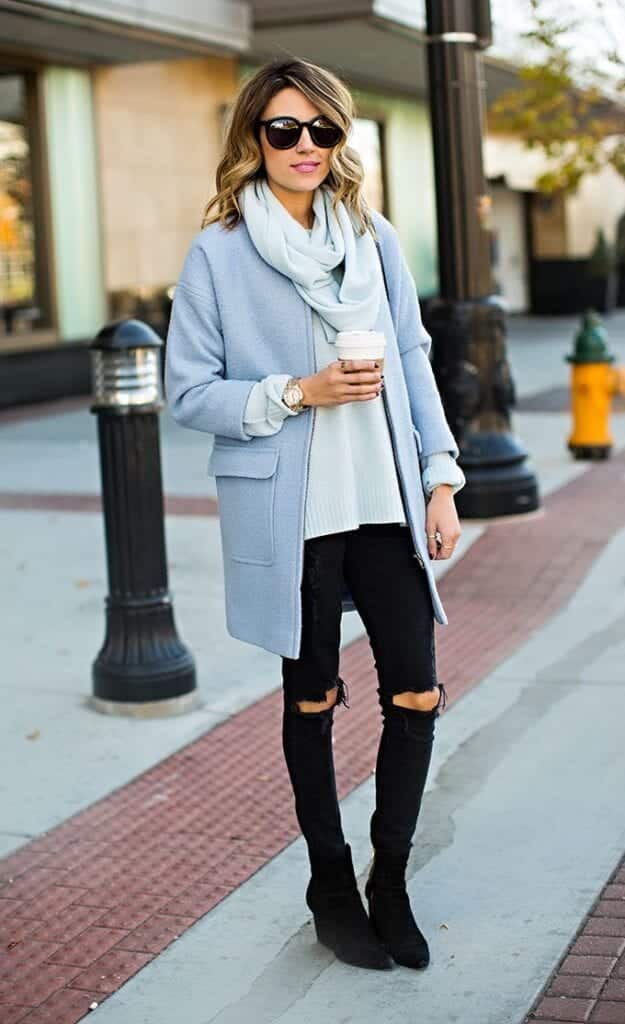 Source
#06. Furs and Winkle pickers
Another must have is a pair of winkle pickers.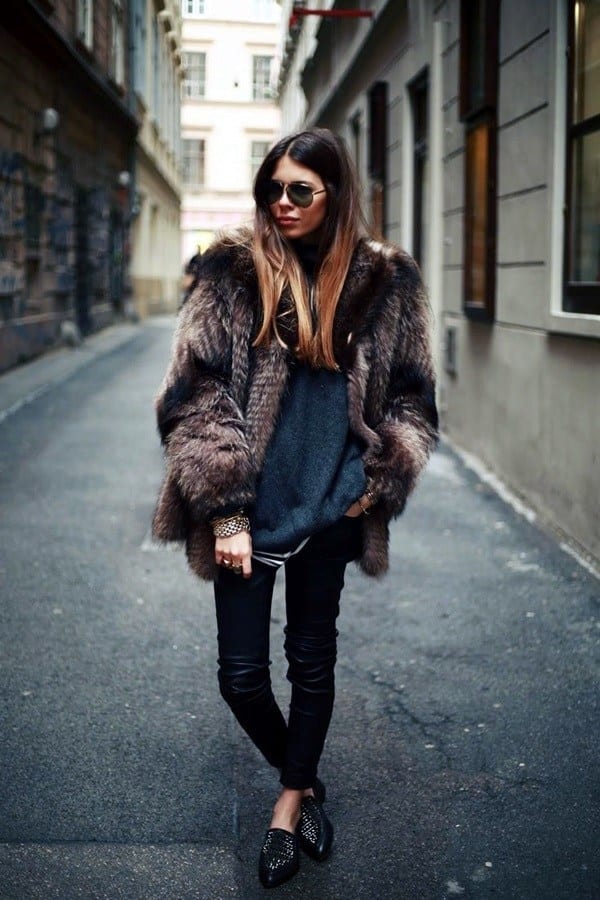 Source
#05. Classy and Chic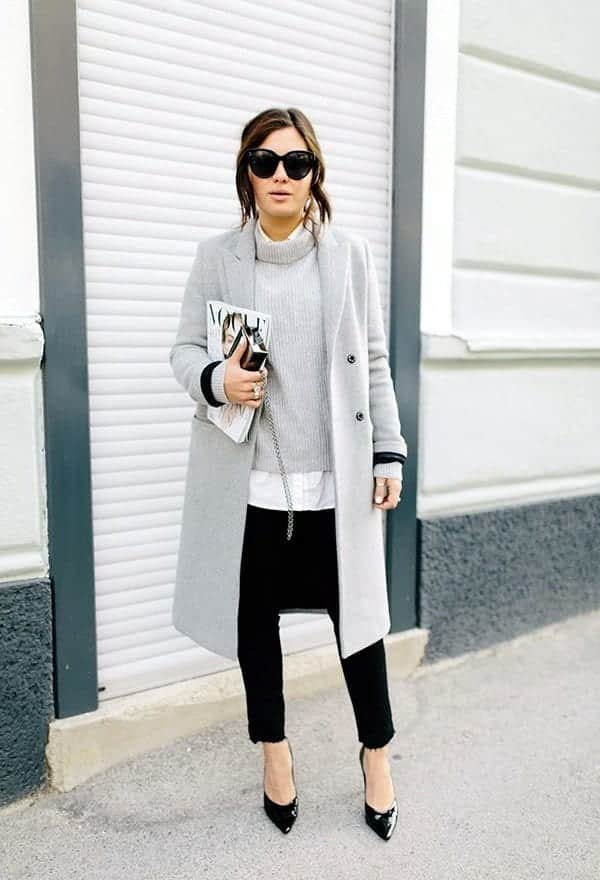 Source
#04. Keep yourself Warm with Jackets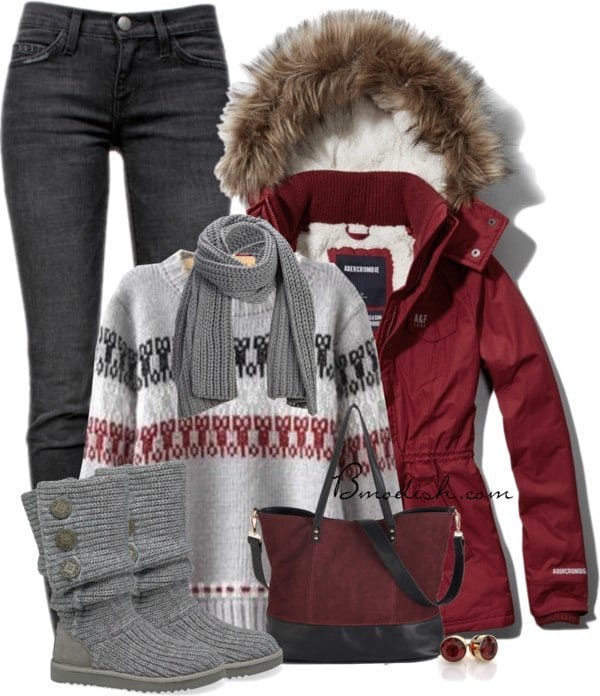 Source
#03. Plus Size Women in Style in Winters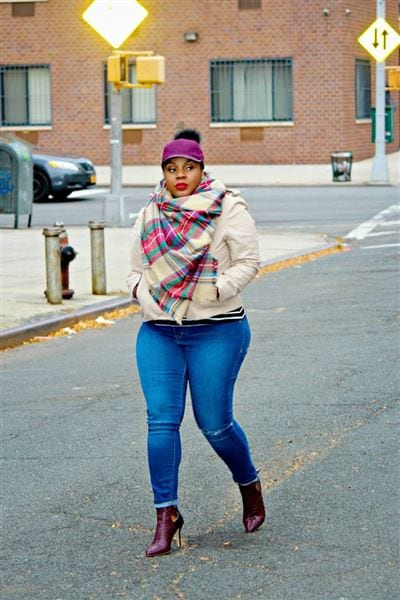 Source
#02. Country Dressing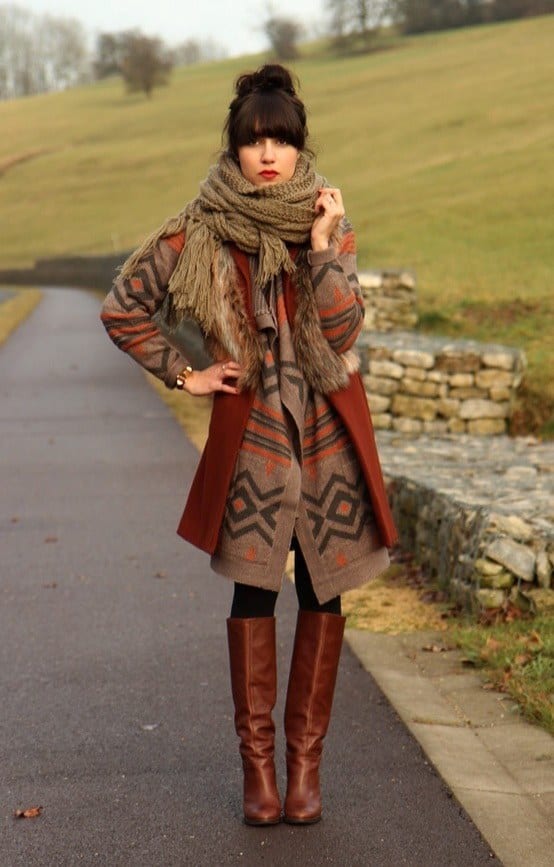 #01. Matallics and Animal Prints for the Cold Season