Gossip Girl Outfits has set style trends even now. This American teen drama series was about the lives of privileged adults. It's characters like Blair Waldorf and Serena are still playing an important part in our lives through their styles and glamorous looks and advice based on style and fashion.
Fashion is the most powerful art there is. It's movement, design and architecture all in one. It shows the world who we are and who we'd like to be. Just like your scarf shows the world you'd like to be a used car salesman. – Blair
How to Dress Up like Gossip Girls
All teenage girls out there brace yourself up as here I'm presenting some style guides in form of Gossip Girl outfits. Be stylish and get stunning glamorous looks. You can carry on with the style of it's cast adding up own your style statement as at the end it's all about your looks and comfort. As it is said in one of the episodes of Gossip Girls:
"If you are what you wear, you better dress the part you want. A few lucky ladies can do no wrong. Their looks: perfection. And they've got accessories to match. But most girls get tired of the same old look. And they'll do anything to get the hot new piece on their arm. And then there are those with no vision of their own. Thieves of fashion who will steal the shirt off your back."- Gossip Girls
#20. Elegant it is!
White coat embellished with pearls and stones along with a chic head piece. For ideas on how to rock this look, check out [highlight]Trench coat outfit styles- 16 chic ways to wear trench coat[/highlight]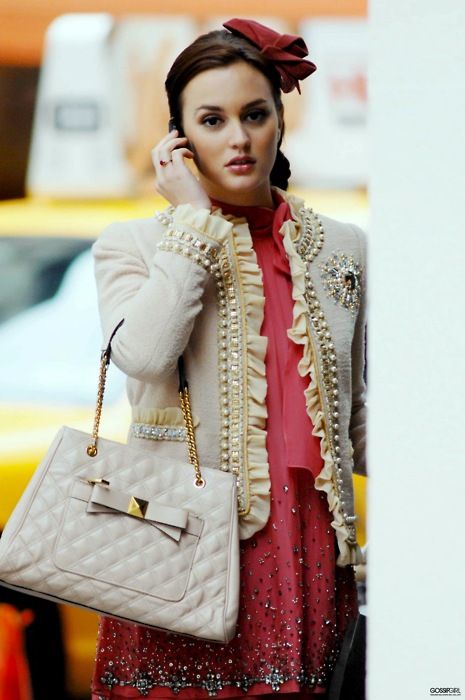 #19. Yes! I'm a Princess
Shine like a princess.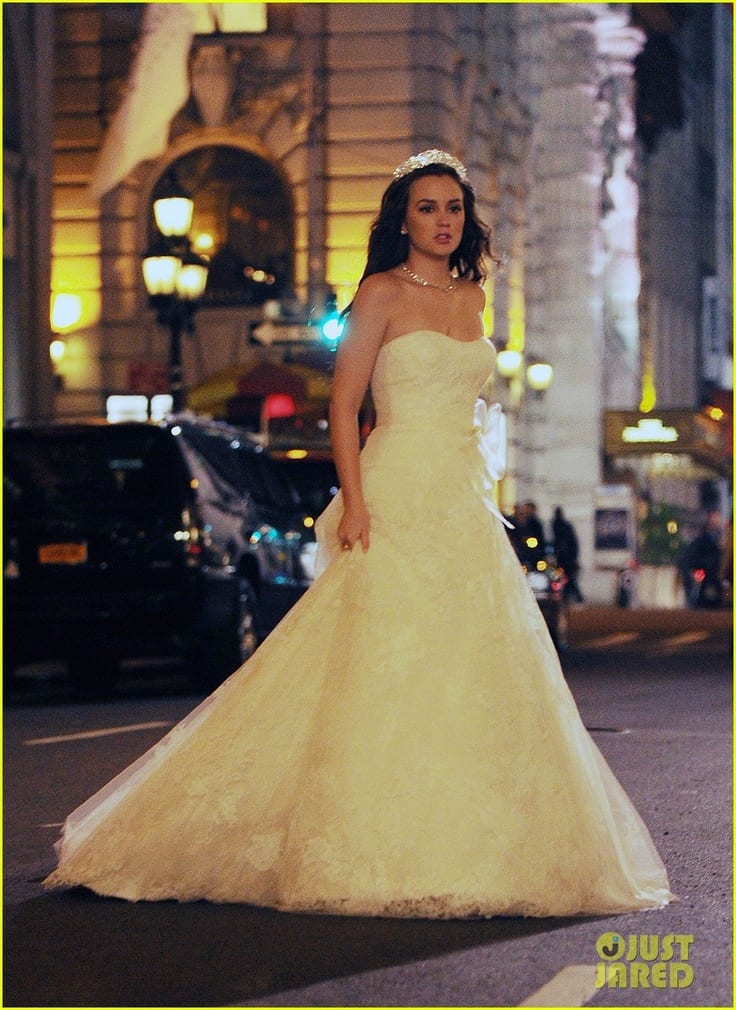 #18. Glittery Shine
Take a look at her glittery Sequin Blazer. Super cute look.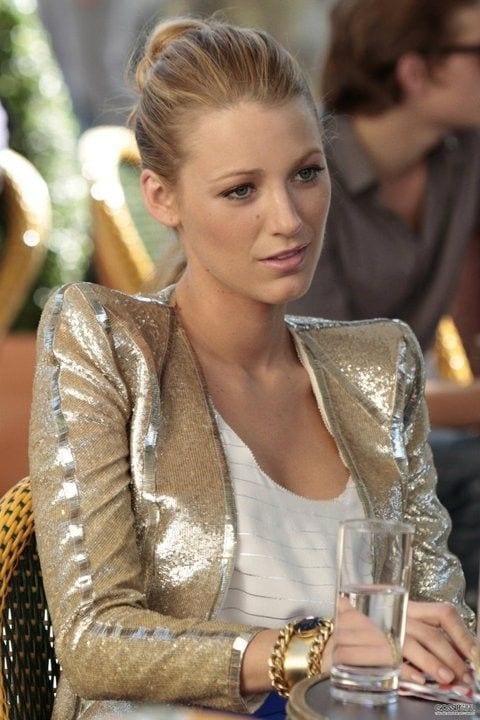 #17. Perfect Day it is
That's a perfect look of the day. Short net skirt with a lining TEE.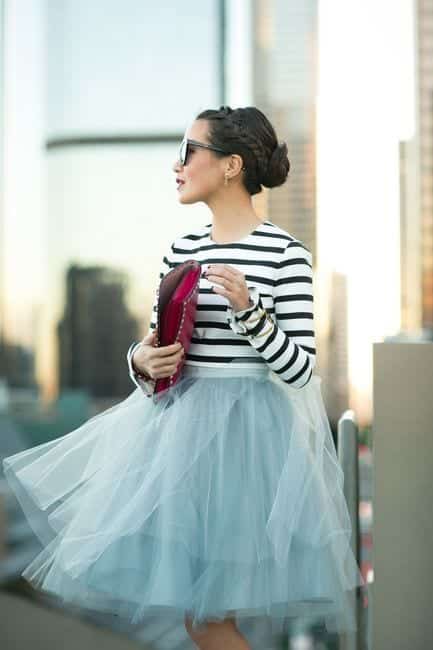 #16. Back to School
School girl get up idea gives you super cute look. For more ideas, have a look at [highlight]25 cute back to school outfit ideas for a flawless look[/highlight]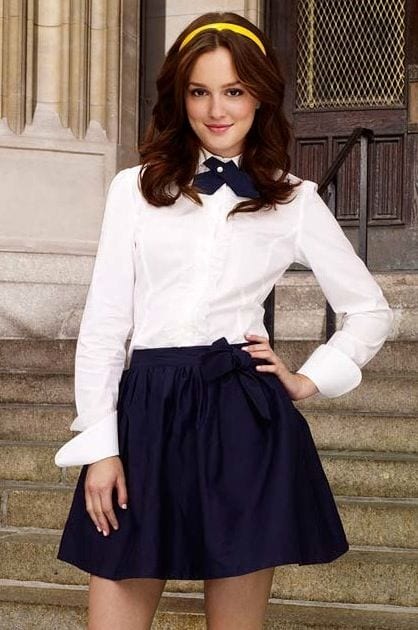 source
#15. Feel Fresh
It's raining! Never mind. Add style to your accessories. Have a look at her; how she is carrying umbrella with her blue themed floral dress.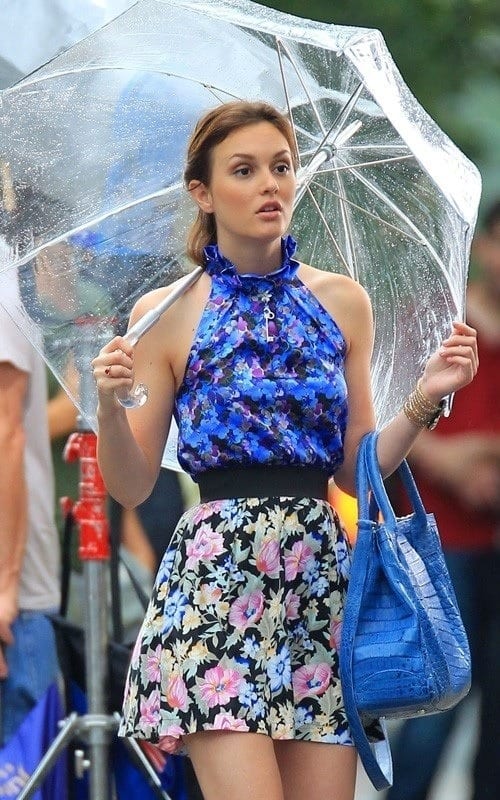 source
#14. Street look
Go easy and comfortable in a pencil skirt. The look can even be tried for work. For some more ideas, take a look at [highlight]10 matching outfits to wear with pencil skirts for chic look[/highlight].
#13. Perfect Summer Look – That textured dress gives the perfect summer look.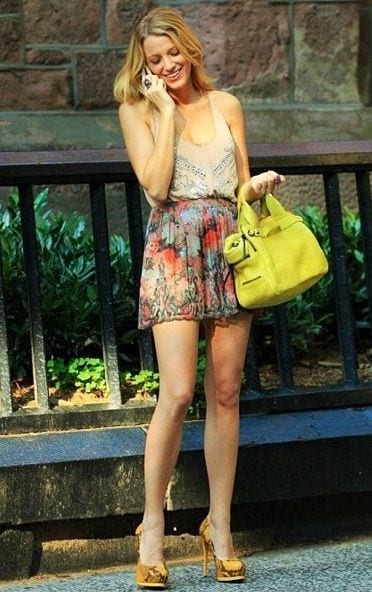 #12. Aah! That Brightness
Go for bright colors and shine all the way.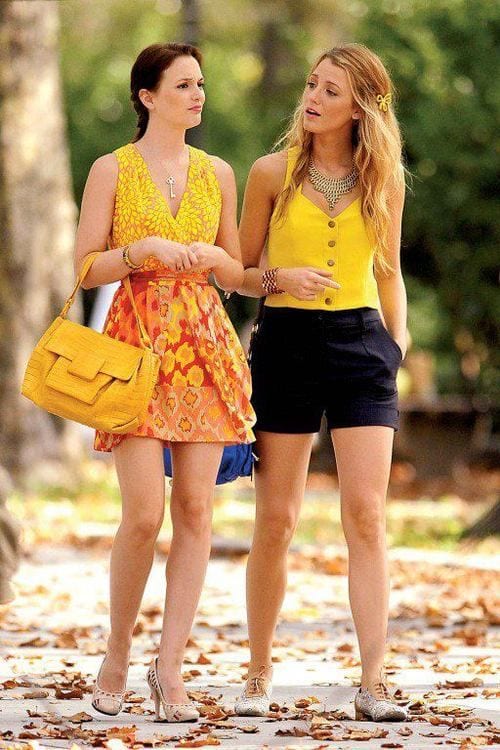 source
#11. Cuteness Overloaded
Match black shirt with a black and yellow mini skirt and net tights.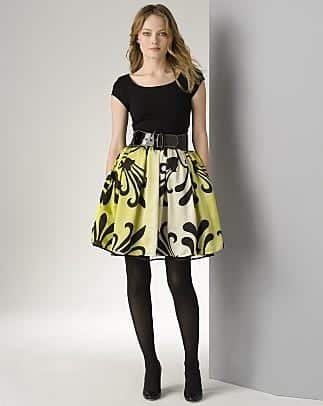 #10. Red Blood Gown
It's a prom night or a high class party. Give killer look with this red blood gown.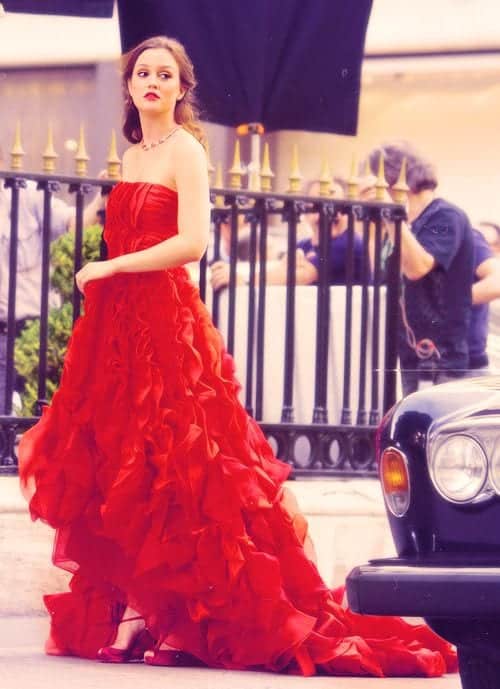 #9. Semi-Formal Look
Pretty much elegant! Isn't it?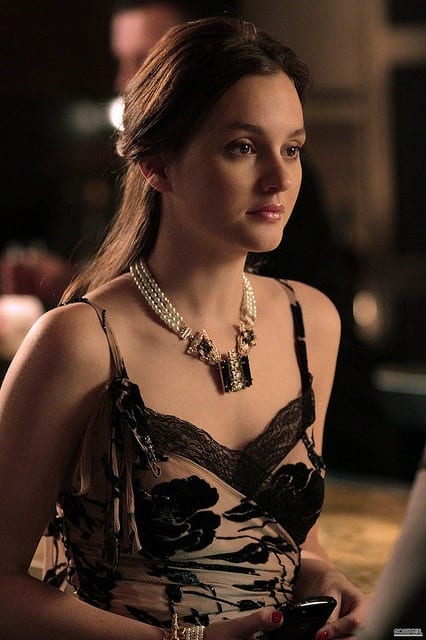 #8. Cute look for Pretty Faces
Simple and yet gives a stylish look.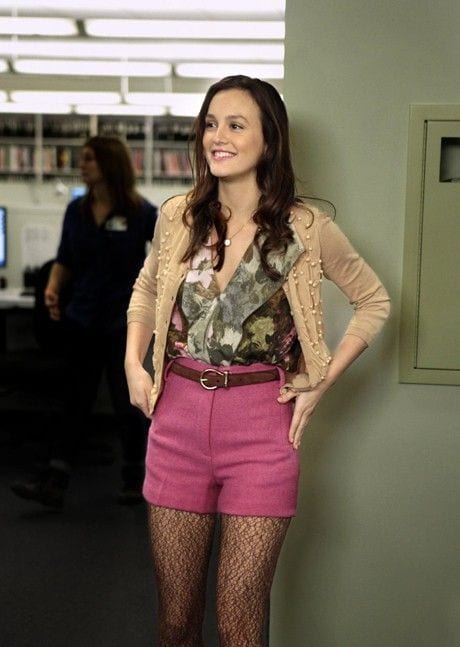 #7. High Waist Pant with Floral Print Tan Top
Accessorize floral top with a matching bracelet and purse with high waist pant. Do have a look at this amazing collection of [highlight]High waisted pants outfits-20 ways to wear high waisted pants[/highlight].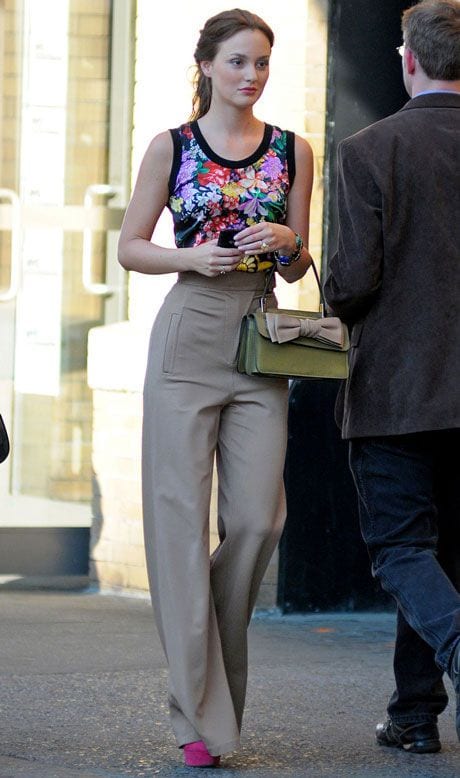 #6. Vibrant School Girl Look with Purple Jacket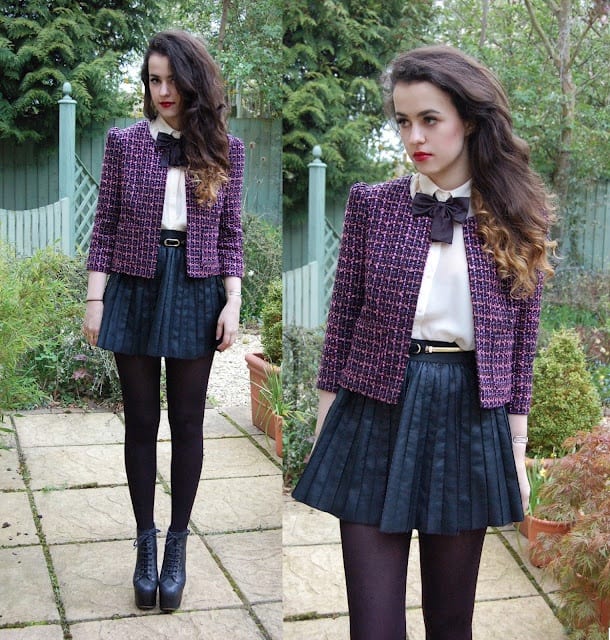 #5. Winters are here

source
#4. Look Adorable with Black Net Tights and Laced Dress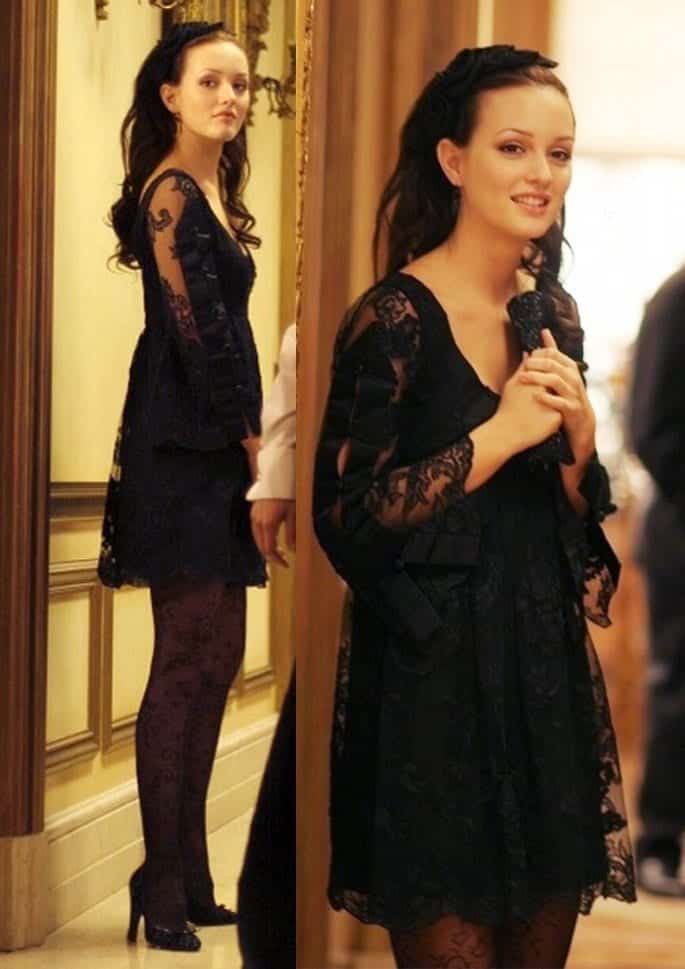 source
#3. Mini Dress Styled with Hat and Scarf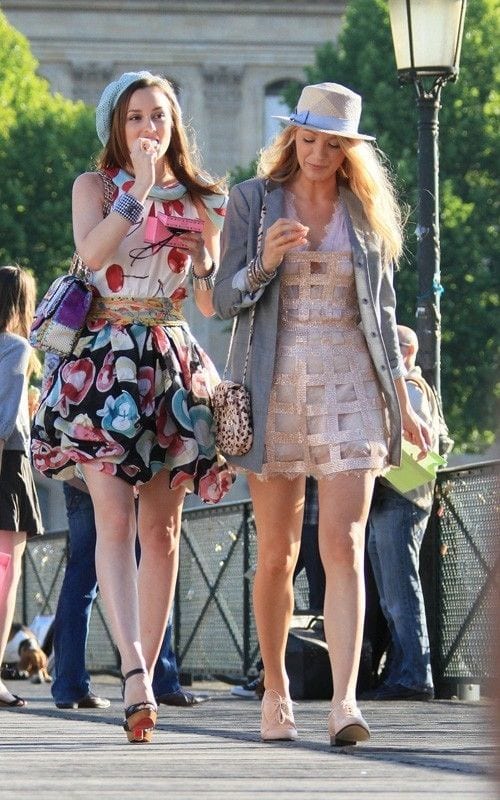 source
#2. Simple and yet very Stylish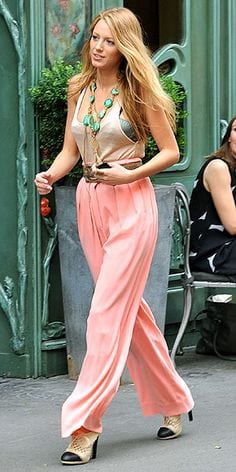 source
#1. Choose according to your Taste & Comfort