What to Wear to Theatre: It is a place where you need to stay traditional and flaunt style while remaining elegant. If there is a specific dress code, follow it; otherwise, opt for nude or lighter tones while dressing up formally for theater night.
When getting ready to go to the theater, make sure you look fresh and neat and smell nice. A light and fragrant scent can give you a fresh feel and add elegance to your overall personality.
Moreover, natural scents are proven to be more attractive than overpowering and overwhelming perfume.
What to Wear to a Play?
Do not forget to reflect on your sexy side and some good taste in dressing while going to the theater for a casual or musical play or attending a musical.
Ideally, you can opt for both informal and formal attire, but I suggest considering smart and low-key attire as a minimum requirement when choosing an outfit.
But you can not go wrong with formal and semi-formal dresses as they look best for such events, and you can glam up the casual outfits with the appropriate accessories.
And if the occasion (and theme) call for it, go with something more formal rather than a casual ensemble.
Tips on Styling Your Theatre Outfits
Choose mid-length dresses or skirts – Dresses are always my top pick when going to watch a performance at the theater. You can make it fancy or keep it casual as per your preference.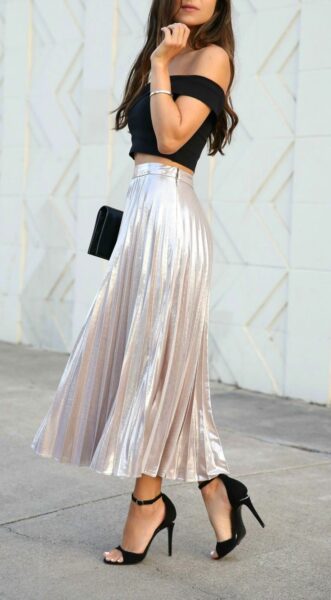 A blazer or cardigan would be best for layering – In winter or evening, you should always prefer carrying coats or blazers with formal attire and a jacket with a casual outfit.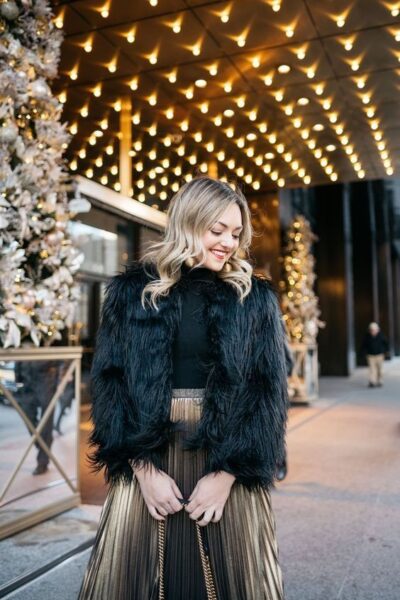 Shoes can make a statement – No matter if the dress code is fancy or casual innovative, your shoes should always be the statement piece of your ensemble.
No matter how contemporary the performance promises to be, there is no place for flip-flops in the theater.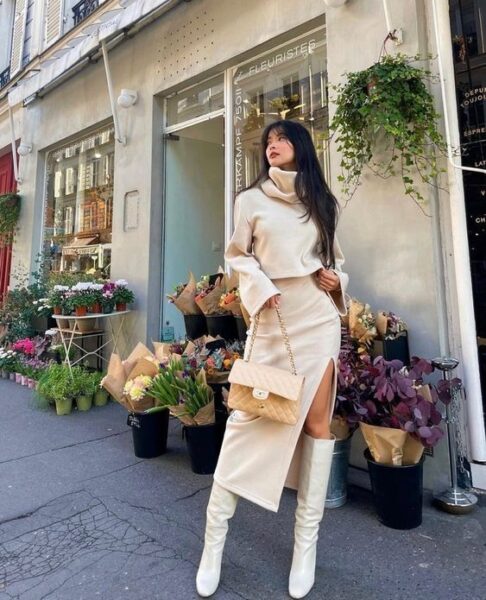 Spring & Summer Outfits
35 – Tie Your Oversized Blazer-Dress at the Waist with a Statement Belt
If you have a pearl blazer in your closet, now is the time to get it out! Wear it as a dress if it is oversized enough. Otherwise, pair it with white pleated pants or light-wash flared jeans.
You can easily DIY this outfit as well! All you need is an oversized blazer – your brother or dad's old ones will work too, a string of pearl beads, and a glue gun.
Wear gloves to protect your hands, glue the pearls onto the blazer in your desired pattern, and viola!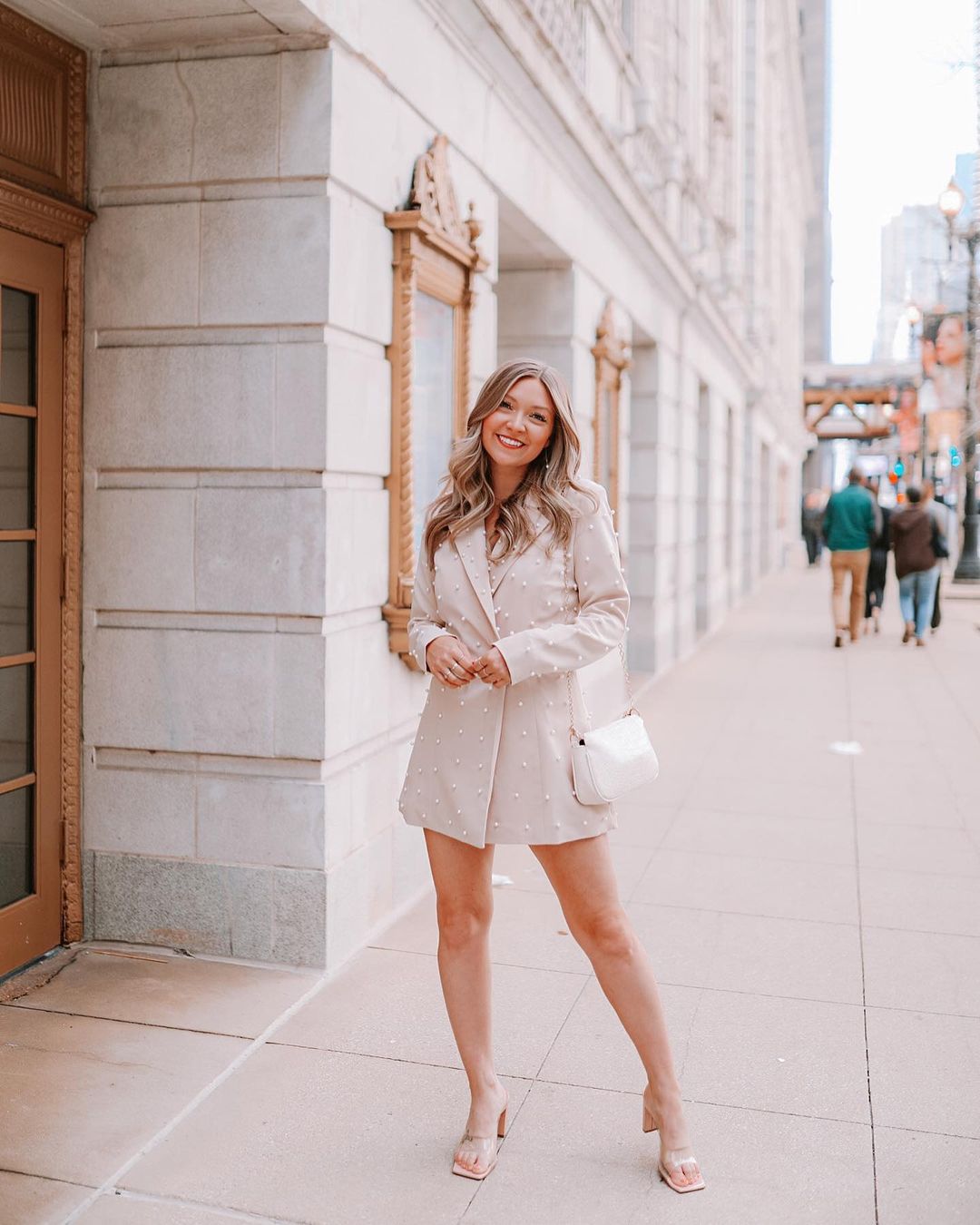 34 – Add a Hint of Glam With the Right Pop of Color & Accessories
The best way to make any monochrome outfit stand out is to incorporate a bright color. You can opt for a bright lip color, jewelry, handbag, or shoes.
Similarly, this one is perfect for formal occasions in all its monochromatic glory elevated by hints of orange!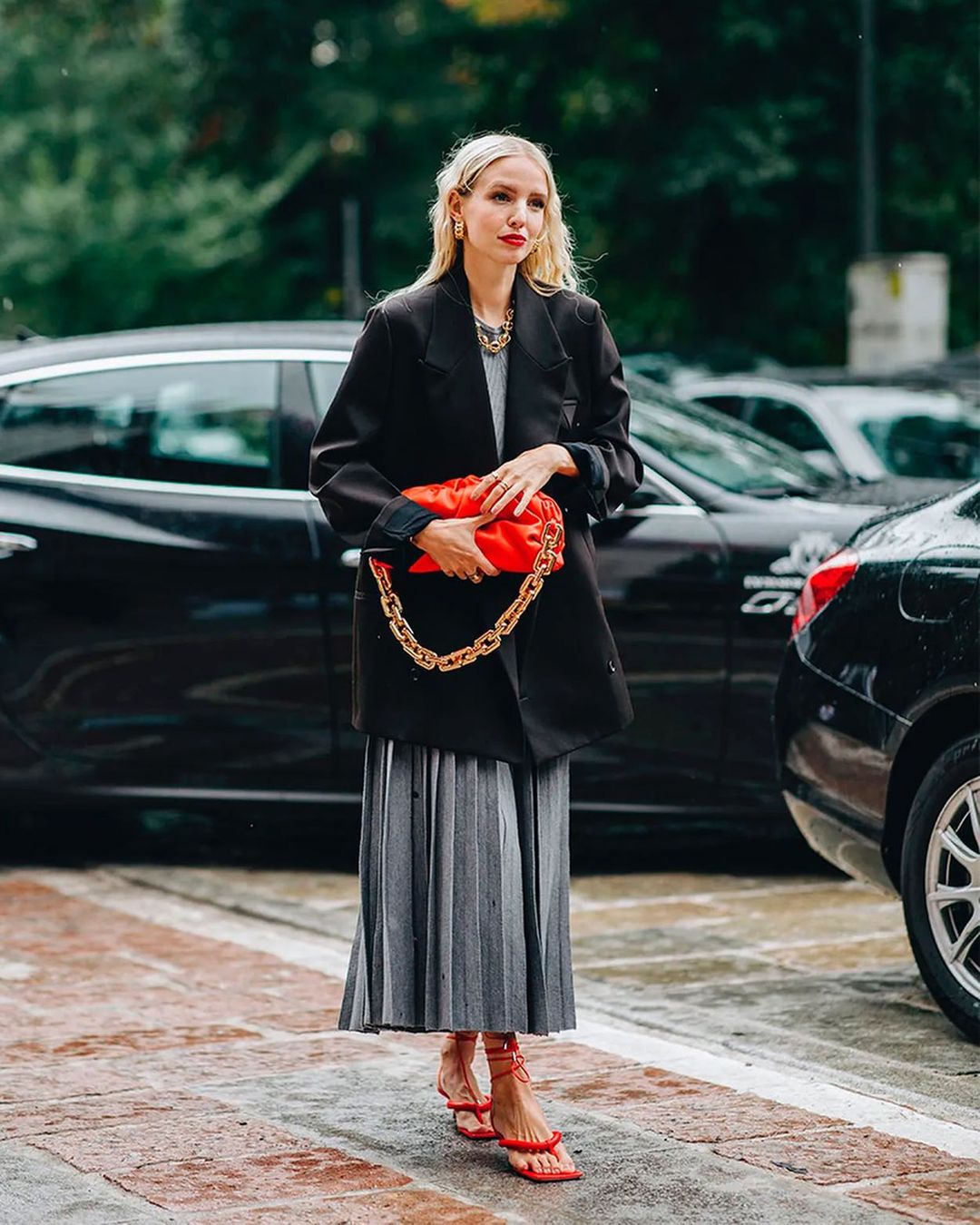 33 – Pair Your Leather Skirt With a Printed Blouse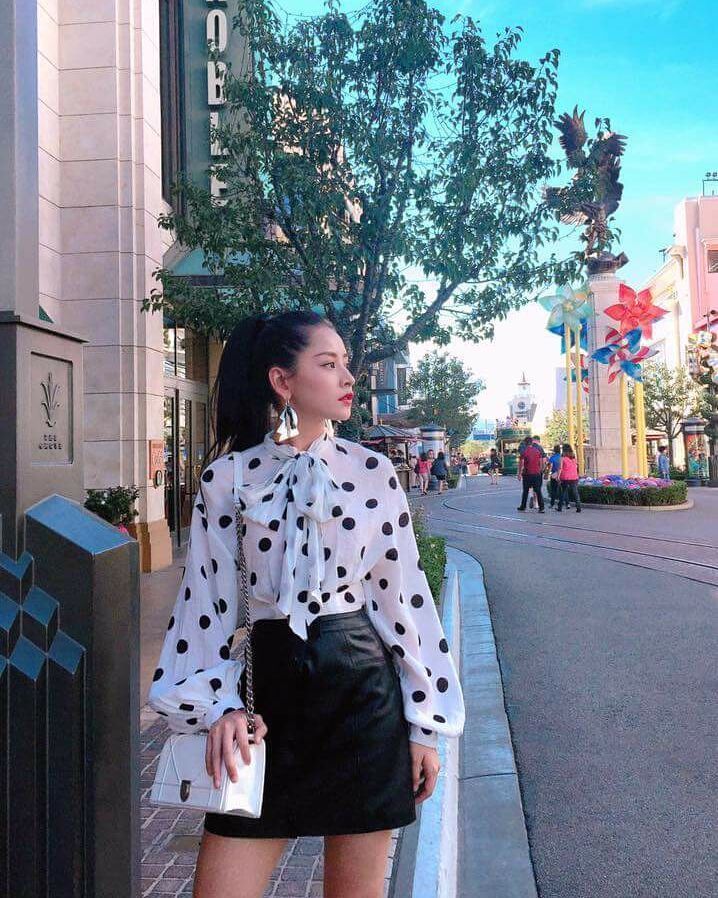 32 – Wear Your PJs But Make it Fancier
Wearing your pajamas for semi-formal and formal occasions sounds like a dream. And you can do exactly that by taking inspiration from this outfit below!
The first thing to make this dream a reality is to buy a decent-looking pair. Step two is to pair them with heels. And finally, accessorize and glam yourself up!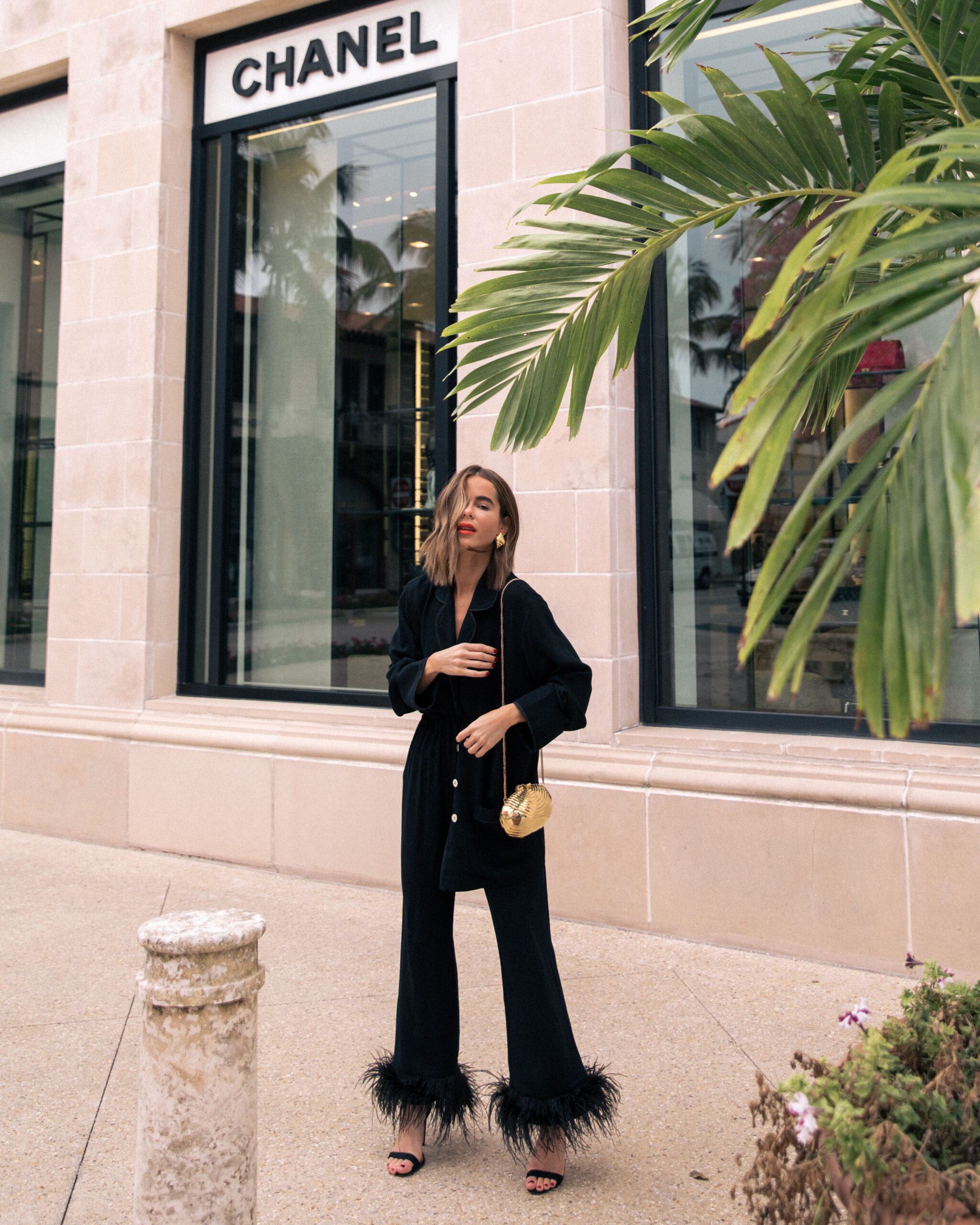 31 – Black Spaghetti Strap Side-Slit Dress
Now, this is an attire you simply can not go wrong in. This gorgeous velvet sheath dress features a slit and thin spaghetti strap.
Pair it with a classic pair of pumps and pull your hair back in a sleek hairstyle. Add a sheer shawl or light wrap for warmth!
30 – Classy Semi-Formal Outfit for the Theater
Are you not a fan of dresses? Check out this gorgeous alternative. A corset blouse is a stunning option to style to the theatre as it is classy and perfect for the theatrics!
And it is a major success if you can find one with timeless patterns, including polka dots, stripes, and animal prints. Pair your top with flared pleated pants and heels!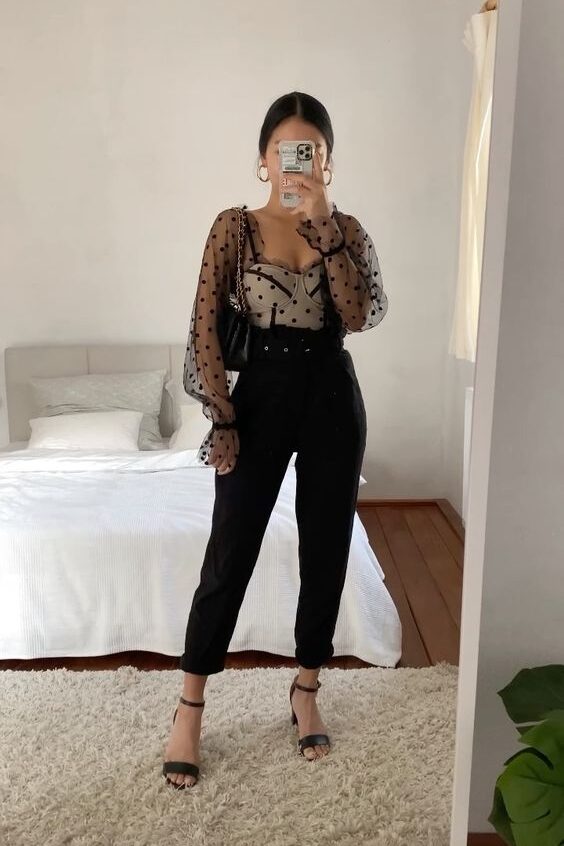 29 – Gorgeous Floral Jumpsuit
Here is another example of a wonderful theater night look! This floral jumpsuit is classy, simple, and elegant. You can dress it up or down according to your needs.
It is a fun, sweet ensemble that does not sacrifice any of its elegance! Accessorize with a glitzy clutch and a pair of gorgeous heels.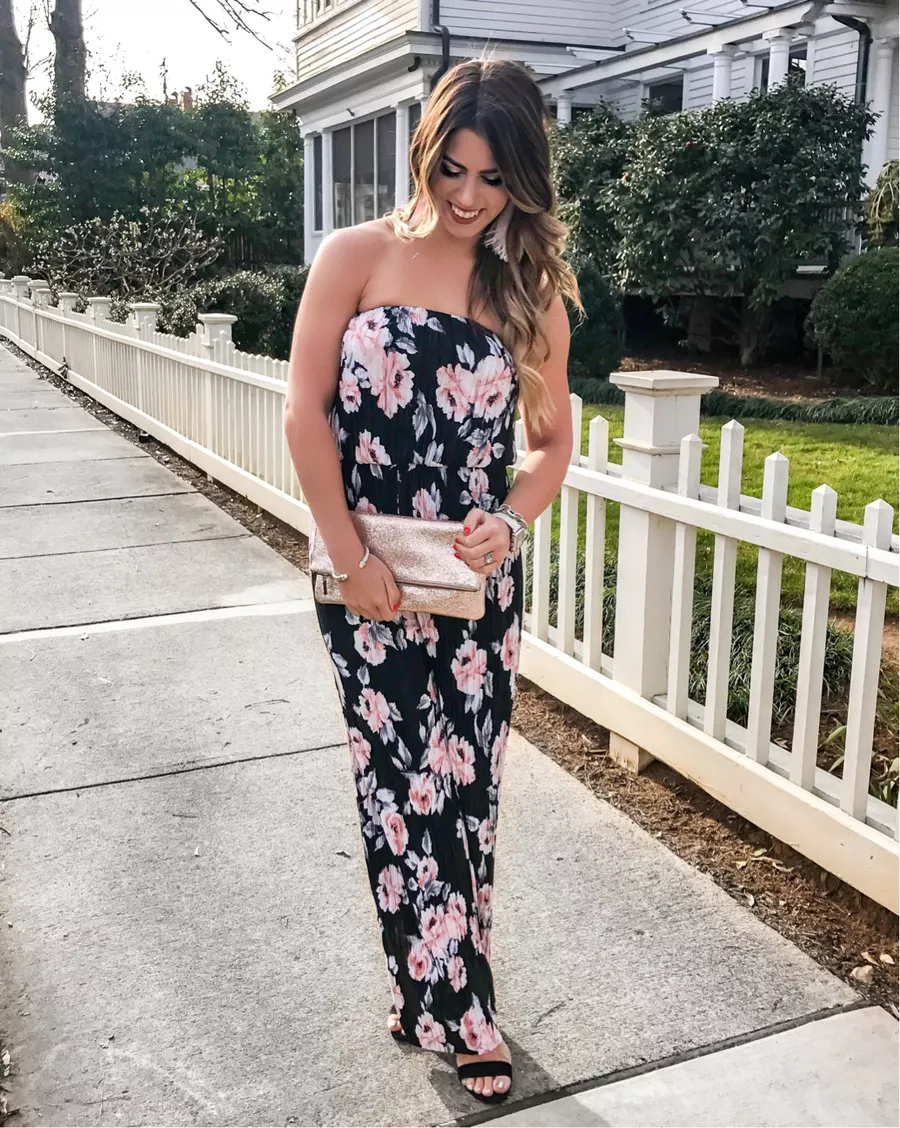 28 – Add a Pop Of Color to Your Pastel Outfit With Jacket & Shoes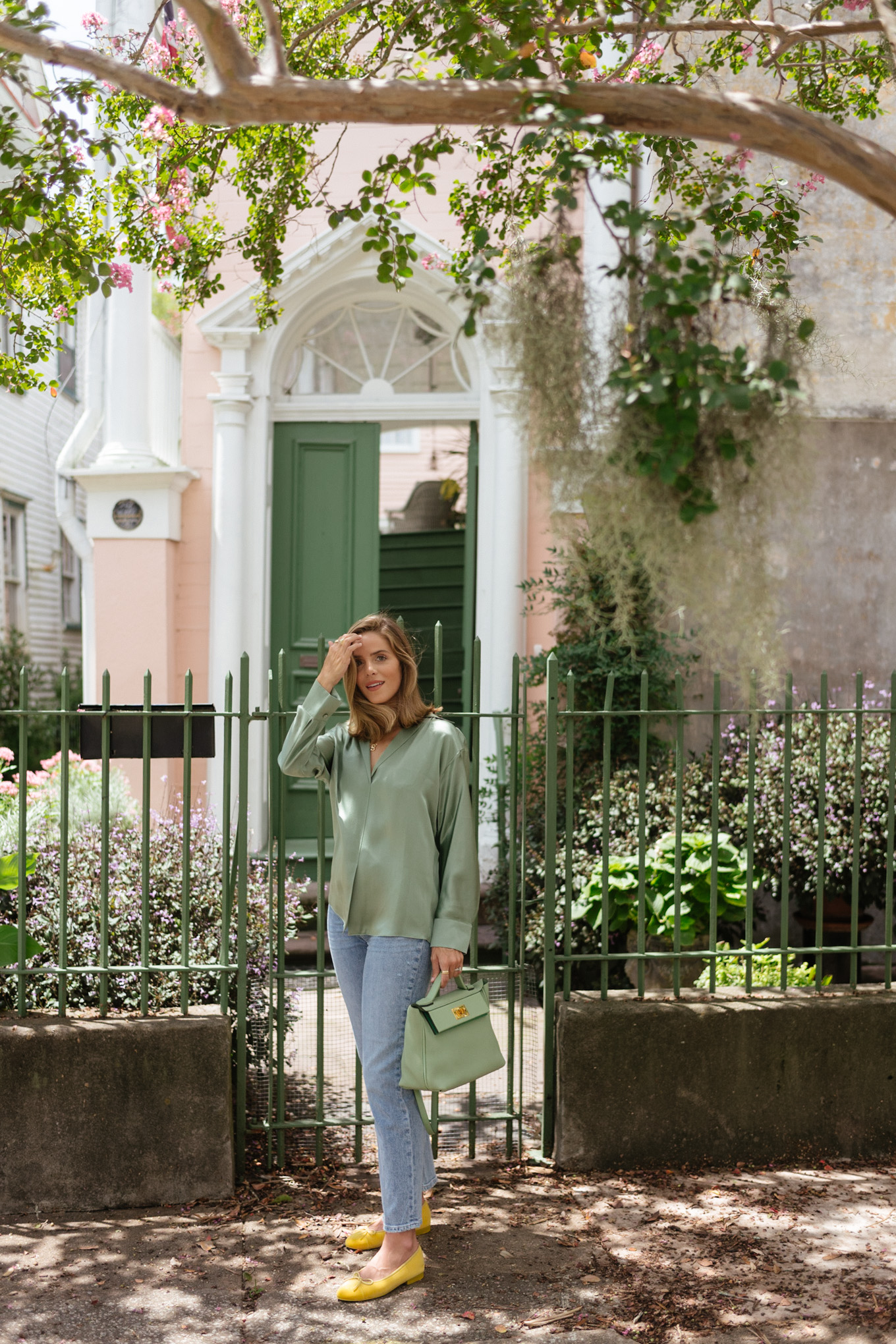 27 – Complement the Colors of Your Shirt by Opting for Similar Shoes
All the ladies can be playful and wear printed blouses with effortless and casual styling. Similar to a perfect evening, this is the ideal pick to hang out at the play.
I love the pop of yellow color the heels bring to this attire!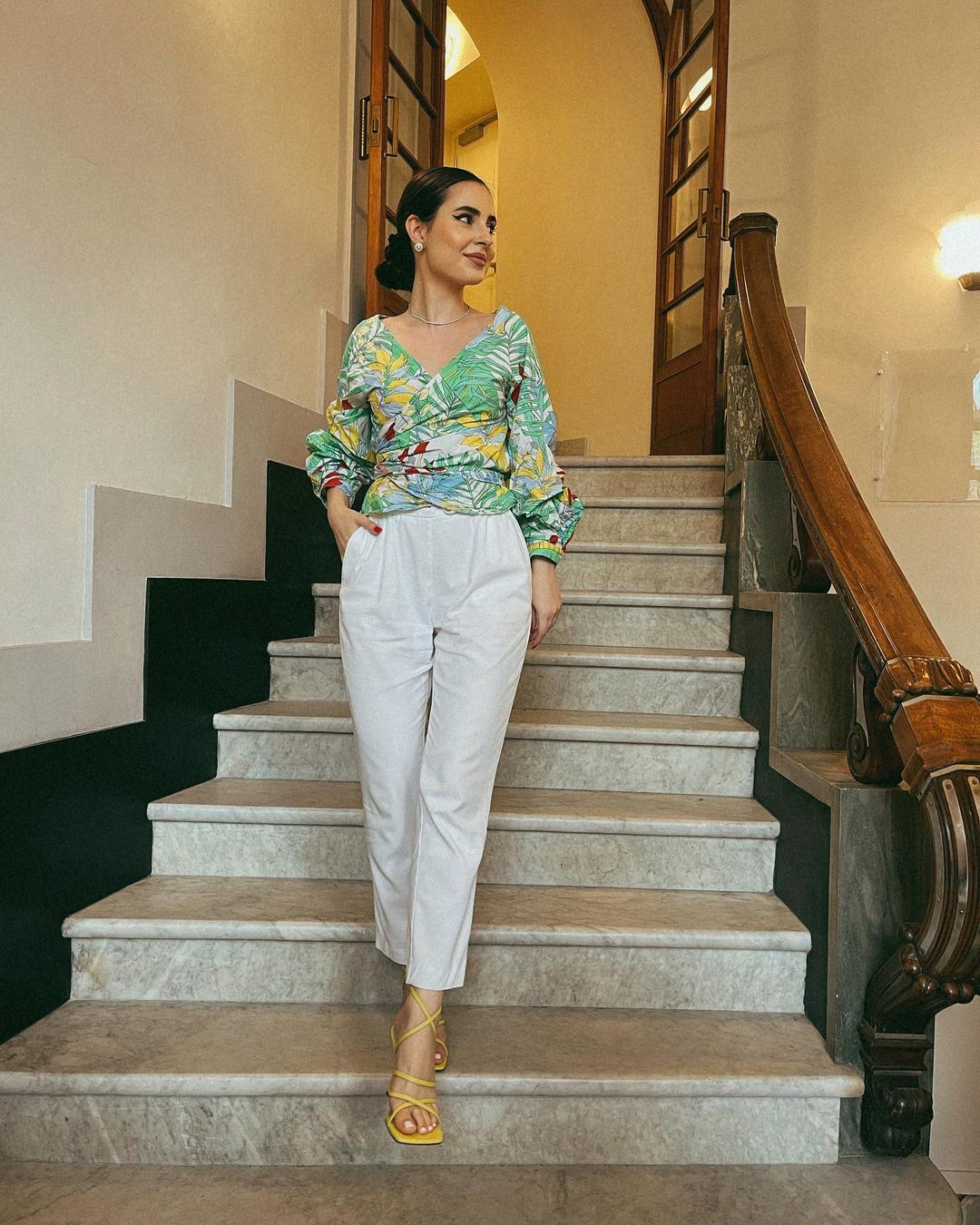 26 – Add an Oversized Blazer to a Brown Sleeveless Top With Blue Skirt
This semi-casual ensemble could also work for performance night. During the summer, we know it is not so easy to wear formal outfits in the evening. Therefore, you can opt for a funky skirt with a good top, and it will work for you.
You can further elevate your look by adding a smart, oversized blazer that compliments the colors of your attire!
25 – Pair Your Fanciest Blouse With Jeans & Heels
And this is how you pull off a relaxed and informal outfit for a play! This one is the perfect mix of semi-formal and casual, and I love it!
The blue jeans are a classic pairing with the white blouse. But what makes it stand out is the leather jacket complemented by the belt and shoes.
This is an effortless, stunning fit and so easy to style. Moreover, you can wear it on various occasions!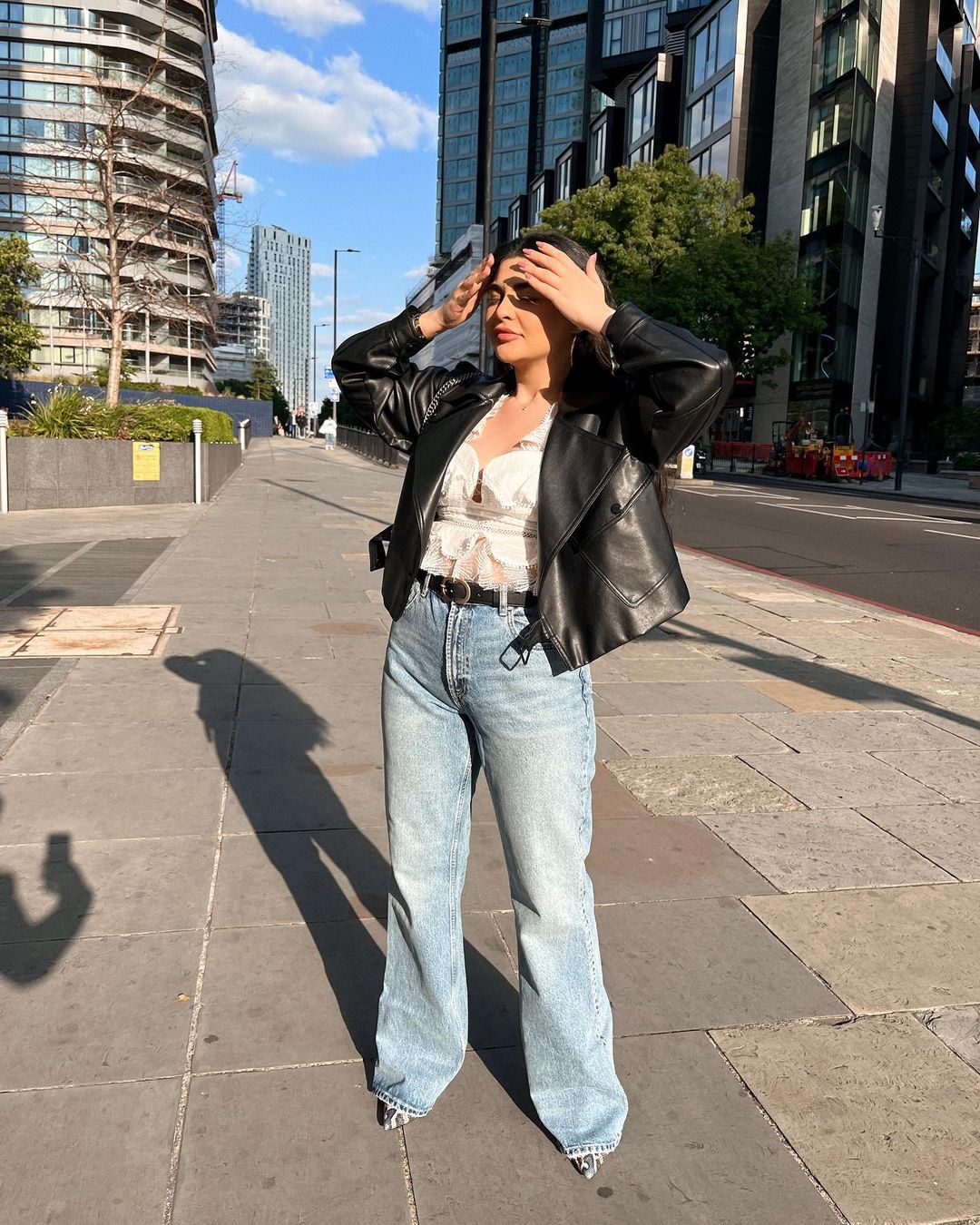 24 – Opt for a Theatrics With a Collar Shirt Under Your Dress
Below is the look for you if your style is the perfect balance between french girl meets preppy schoolgirl vibes. Add chunky gold accessories to make your outfit stand out!
23 – White Collared Shirt With Black And Orange Skirt
This adorably chic look is perfect for any kind of theater production! This tailored long-sleeved top is super feminine and pretty. You can style it with similar bejeweled sandal heels.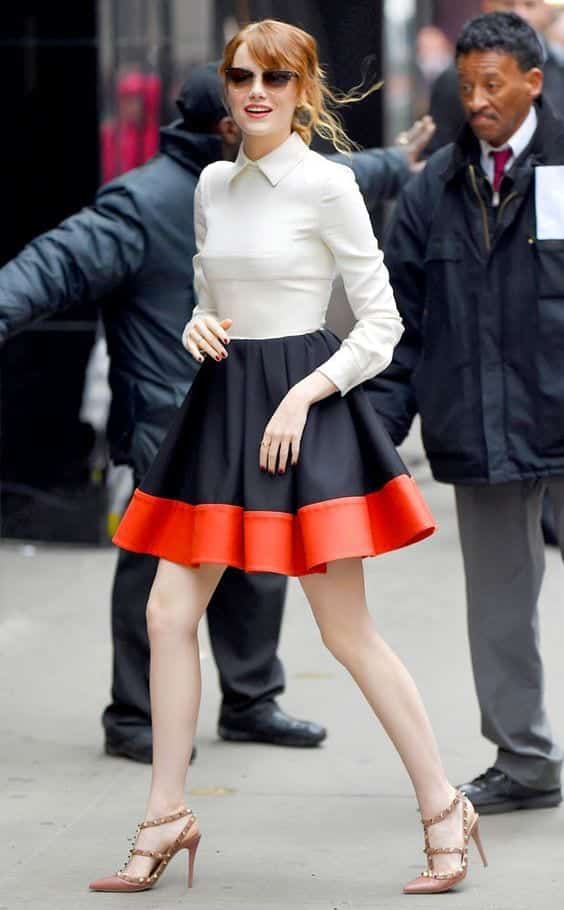 22 – Go for a White Top With Brown Cargo Pants And Nude Heels
Another look for the ladies who prefer sharp yet casual but still semi-dressy attire! This sheer white top is tucked into a pair of lovely fitted trousers and paired with dressy nude heels.
Opt for glamorous old Hollywood-style curls to amp it up.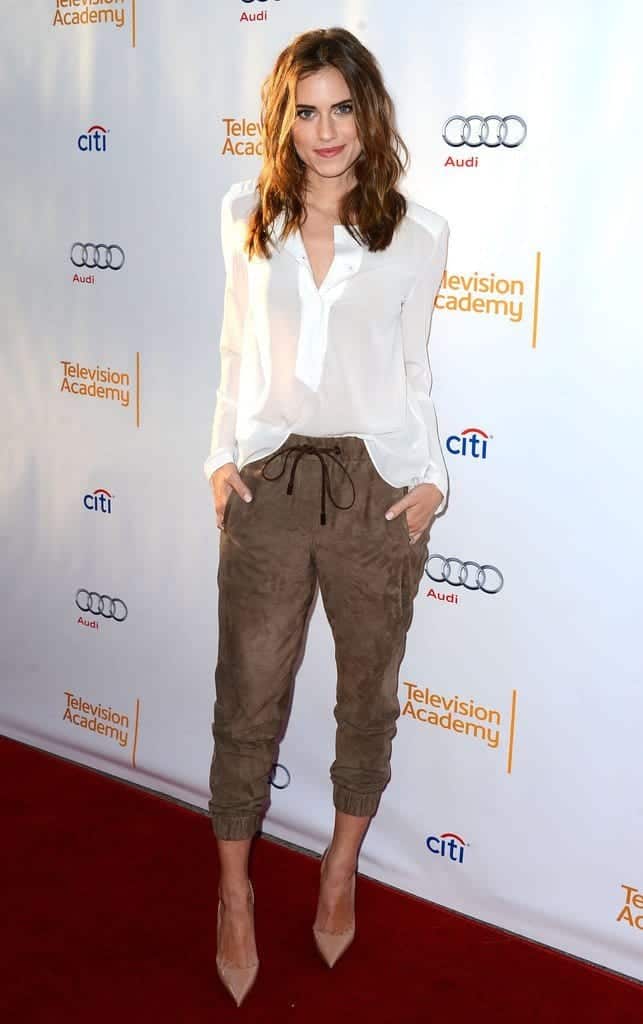 21 – Black Button-Down Shirt With Blue Denim Jeans
Denim can work in almost any situation. This is the perfect attire if you are searching for what to wear to a musical.
Pair a chic black top with denim blue jeans and spice up the look with some cheetah print red and black heels. Avoid tote bags and pick a small bag instead.
Fall & Winter Outfits
20 – White Shirt With Black Leather Pants And A Fur Coat
For a stylish look, throw on your leather leggings, a cute tee, and a faux fur coat for fall date nights at the theater.
In fact, faux fur outerwear is bound to make your most mundane looks into something spectacular!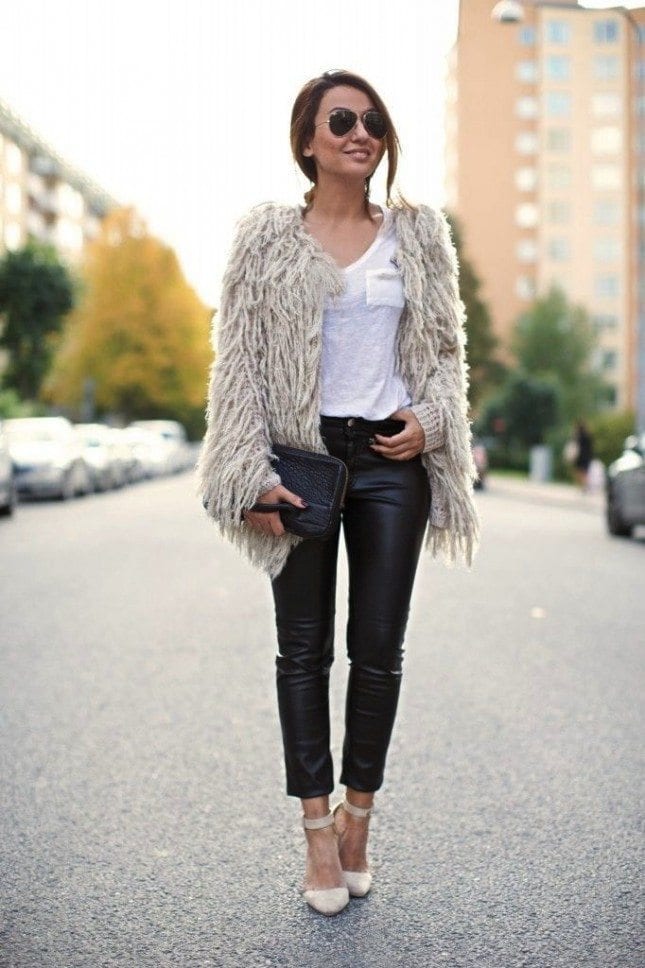 19 – Pop on a Bright Lip Color to Make Your Pastel Outfit Stand Out
Are you headed to a formal event that is not really formal? No problem! This semi-formal dress idea could work for you for a perfect evening fit.
Switch out the cropped blazer for a cashmere if you want to make it more dressy.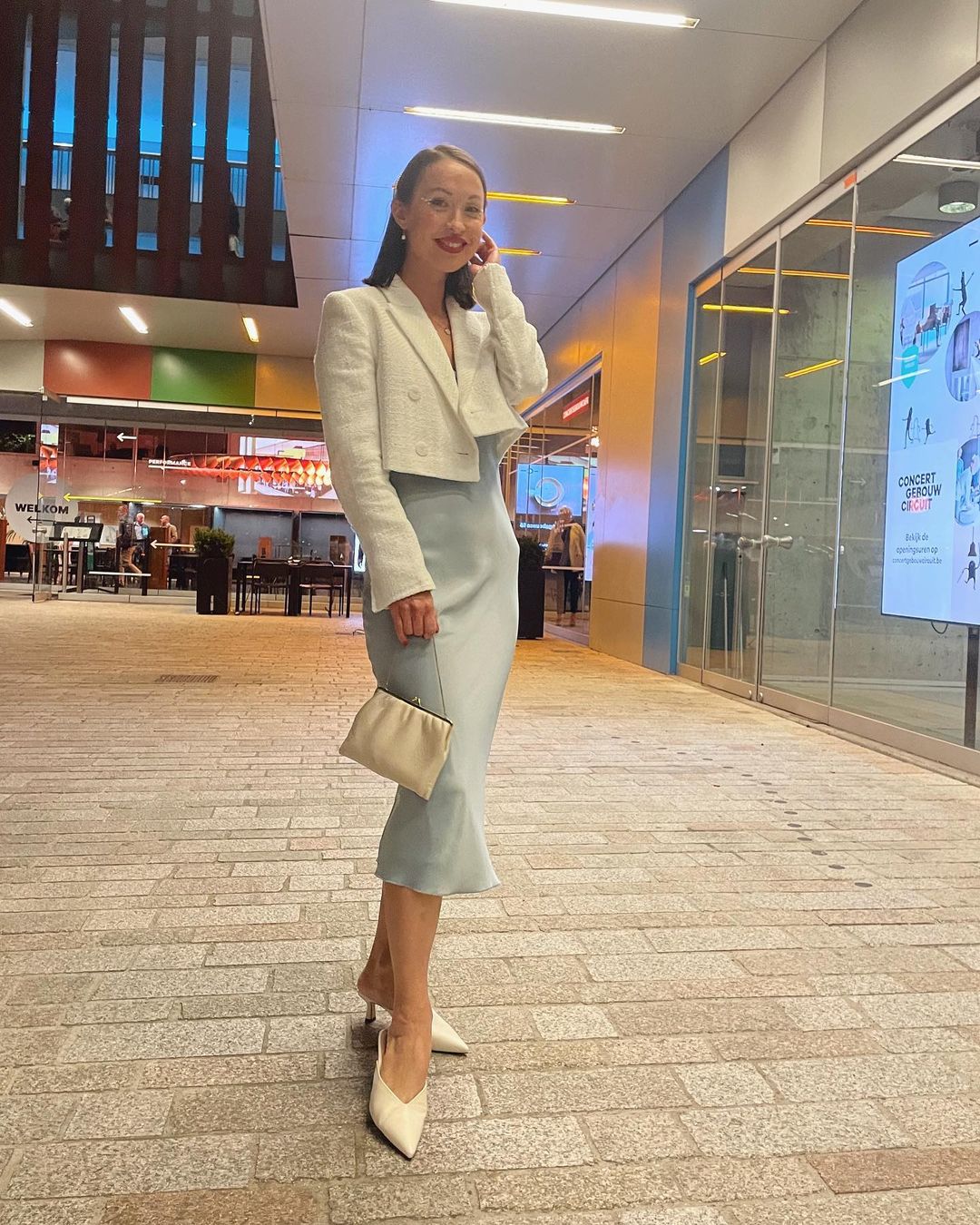 18 – Go for a Monochrome Theme for a Trendy Look
Nothing screams classier than a lace jumpsuit paired with a teddy coat. If you want a daring look, I suggest smearing a bold red across your lips.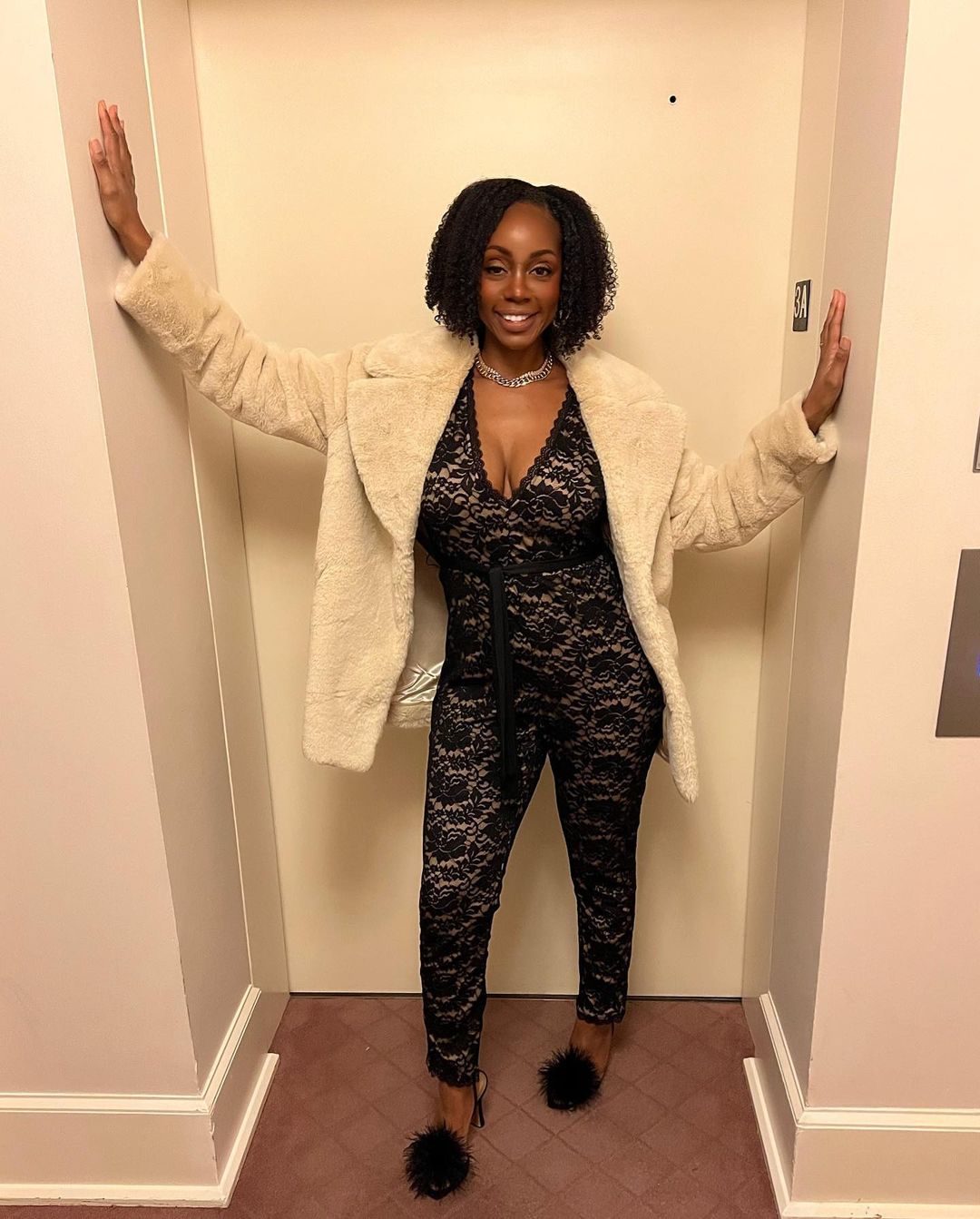 17 – What To Wear To A Broadway Musical
I adore this pleated, mustard-colored skirt paired with a tucked-in deep green sweater and cute taupe ankle boots. You can accessorize similarly with a crossbody purse.
Thus, you have a lovely date night fit that you can style up or down according to how formal the theater show is!
16 – Pair a Black Top With Grey Dress Pants And Black Leather Jacket
Not all girls like wearing dresses, so here is a chic, street-style look that works well if you are not sure what to wear to a musical.
Taupe or gray trousers look gorgeous with heeled boots, a black top, and a fitted leather jacket. Switch out the bag for a crossbody bag or light purse to finish the fit.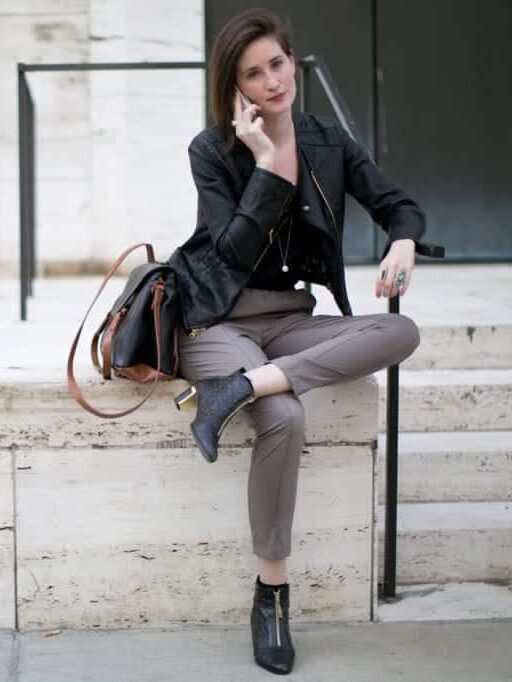 15 – Make Your Plaid Maroon Pants With an All-Black Outfit
A fur top with checkered pants looks stylish, and women who do not want to wear lots of layers can go with it.
Moreover, the easiest way to style plaid pants is to go with a solid color for your top and shoes. In this case, black works effortlessly!
14 – Opt for a Black And Maroon For Formal Dress Code
A well-dressed girl usually gets second glances when she walks through a room. Why not make it worth their while with a stunning ensemble like this one?
This bold maroon and black combination is chic. Pair with a matching red heel or black boots.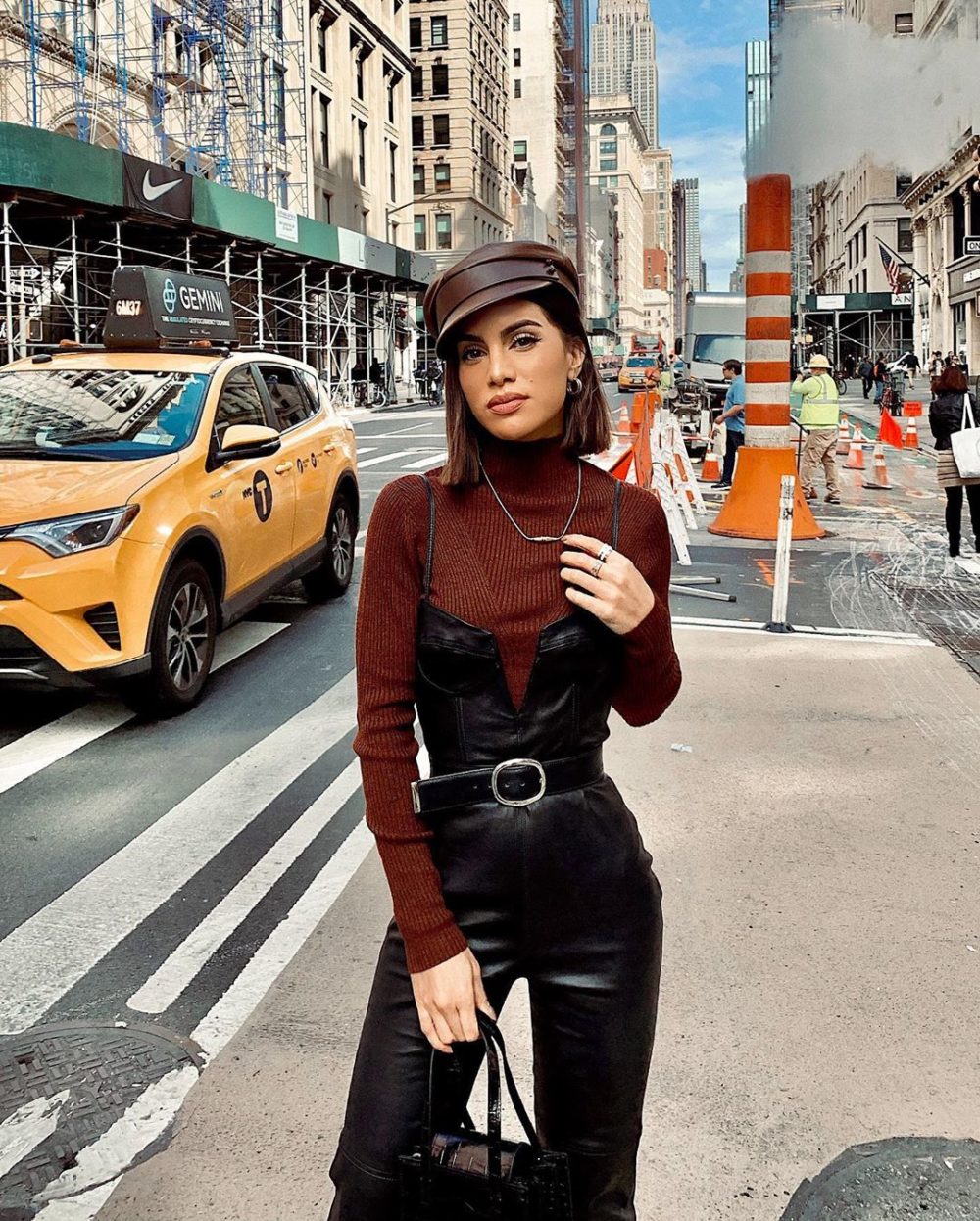 13 – Pair Your Black Classy Pantsuit With Black Leather Jacket
In this article, I have included several alternatives for ladies who do not like wearing dresses, such as this gorgeous all-black pantsuit.
It features a modest v-neck and a feminine tie at the side, reminiscent of a wrap top. Accessorize with a small clutch and a long drop necklace.
Throw on a leather jacket and style your hair in loose curls. Opt for open-toed heels and evening-style makeup. This is a stunning ensemble you will love wearing.
12 – Add a White Trench Coat to a Pink Off-Shoulder Top & White Pants
This is such a sweet, refreshing outfit that you have just got to try out! If you love soft and feminine vibes, this is the one for you.
It's all about the accessories with this one. A soft pink sweater with detailing on the sleeves can be paired with a gorgeous white trench coat.
You can tuck the sweater into a high-waist skirt or a pair of trousers. Accessorize with reflective sunglasses and statement earrings like this tassel-styled pair.
Braided hair is the final touch that will kick up the femininity factor of this ensemble and is so easy to do!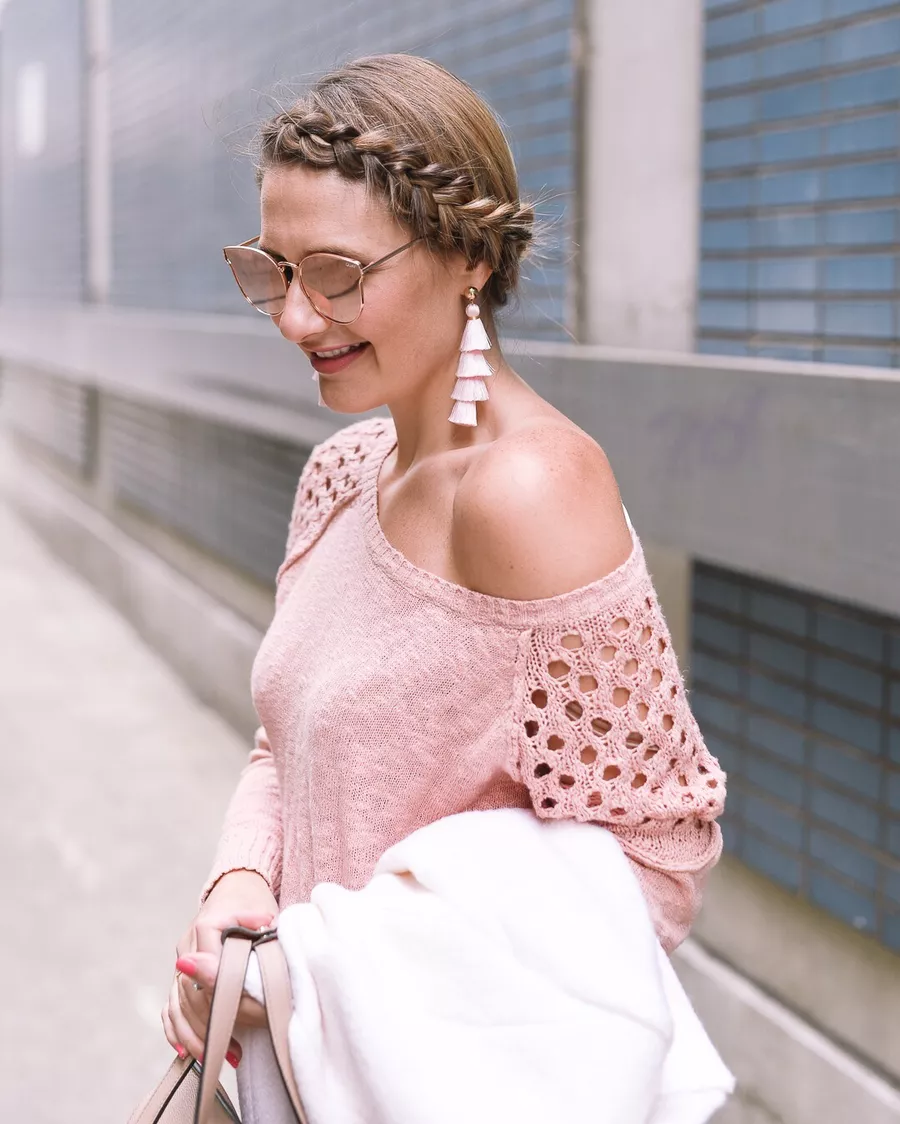 Shop the sweater and earrings below:
11 – Red Top With Black Jeans, Boots, And Jacket
Try out this attire for a comfortable look that is also super fun and funky. Black jeans, black booties, and a multi-colored top are the base, paired with a well-fitted jacket and handbag.
Formal Styles
10 – Ultimate Formal Attire For Theater Show
This attire is the epitome of formal that is perfect for attending the theater!
This deep yellow gown looks lovely under the theater's lights and can be paired with a brightly colored purse for ultra style and versatility.
You should go all the way with the accessories and think big like diamonds and gemstones!
09 – Go for Sleeveless & Backless in Orange With Black Heels
We love this backless, still-formal dress that remains classy despite barring some skin!
Choose a color that complements your skin tone, and do not be afraid to experiment with colors you have not tried before! Pair with a bold heel and pin your hair in an elegant updo.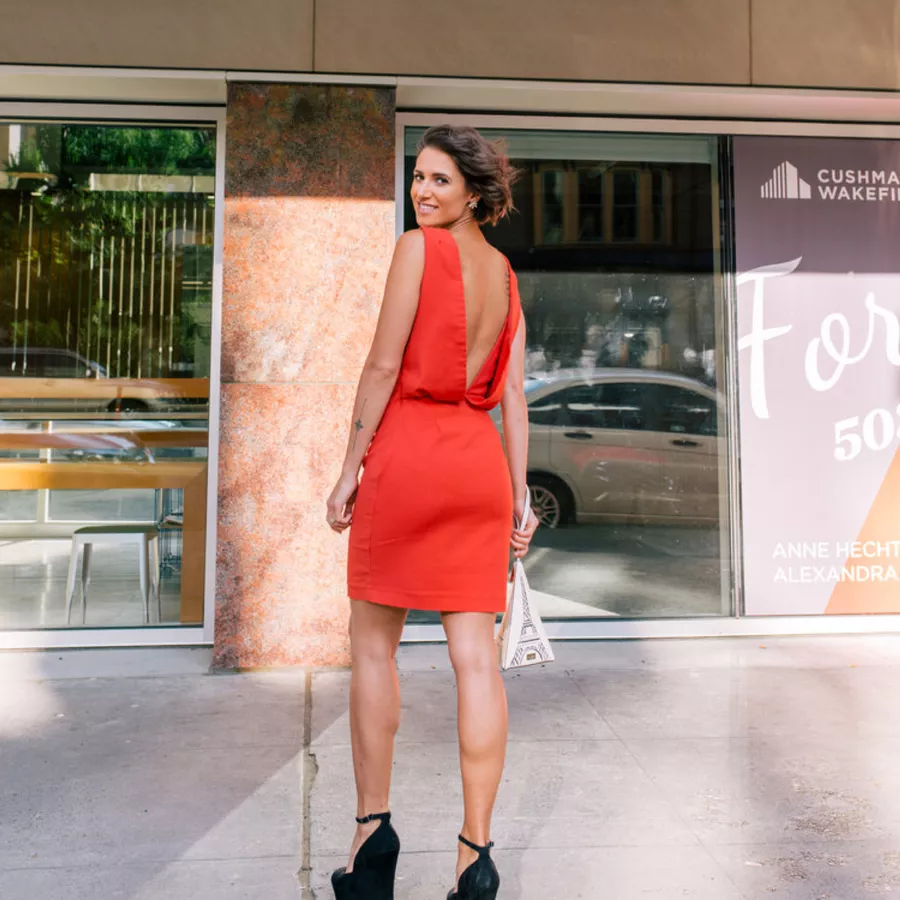 08 – Go Monochrome in a Black Formal Attire With White Accessories
A mid-length dress with classic jewelry and a neutral-colored clutch looks perfect for attending a theater performance.
Black is formal and looks elegant, but you can also choose any pastel color. Pearl jewelry compliments the entire fit.
07 – Pair a Cream Midi Skirt With Matching Cardigan
An A-line midi skirt is a very elegant option for sleek or curvy women, whoever chooses it. But I suggest avoiding overly bright colors.
Nudes or blacks appear smart in the evening. A chained small bag with some statement jewelry is a must-add-on for the perfect ensemble. You can choose from shiny pumps to nudes.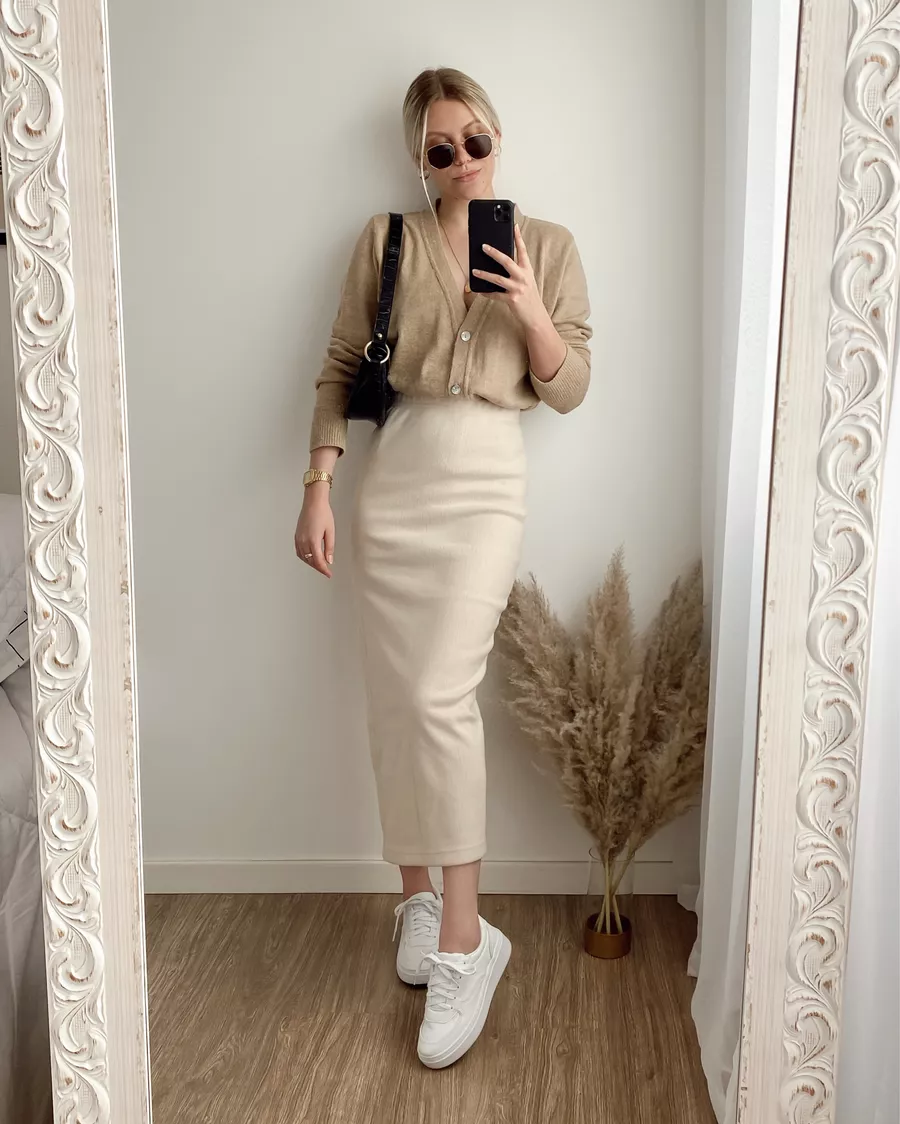 Shop the ensemble below:
06 – Black Co-Ord Sets Pair Perfectly With White Blazers
This stunning jumpsuit will do all the talking for you, so accessorize lightly with a simple choker and nude heels.
05 – Opt for a Blue Bodycon Dress With Long Beige Coat
Instead of reaching for your trusty pair of jeans, take it up a notch by pairing a flirty blue dress with a jacket or trenchcoat (for colder days) and accessorize with flamboyant shoes and a matching purse.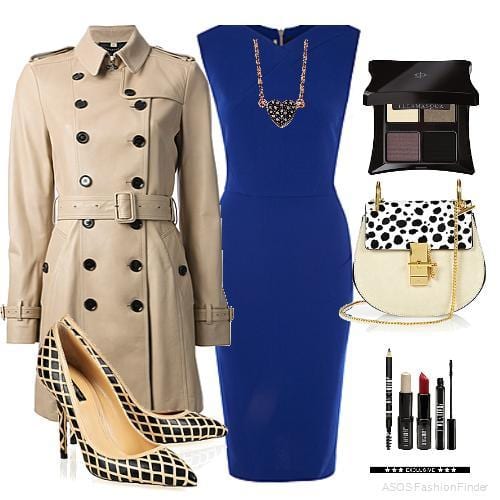 Celebrity Style Inspiration
04 – Choose Bright Red Shoes With Off-Shoulder Neckline
If you are attending a concert or special theatrical performance, then a net and floral print ensemble would look elegant.
Sleek girls can shine in this look by adding red heels. One can stay minimal with jewelry if wearing a bright-colored frock.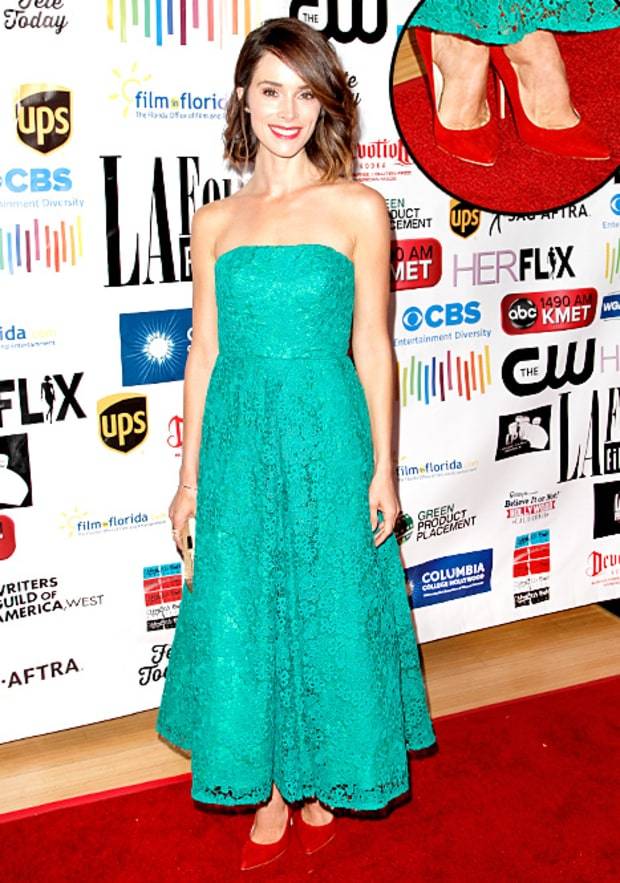 03 – Elegant White Lace Dress
The Oscar nominee Emma Stone was a wonder dressed in a white sleeveless ivory frock that was adorned with floral detailing throughout. You can also wear such dresses for premieres or special shows.
02 – Opt for Shades of Red with Lupita Nyong'o
Lupita Nyong'o stuns in maroon sequins with red heels! An opera or a concert can give you a chance to be a little dazzling. Try this bold ensemble if there is no specific code for dressing.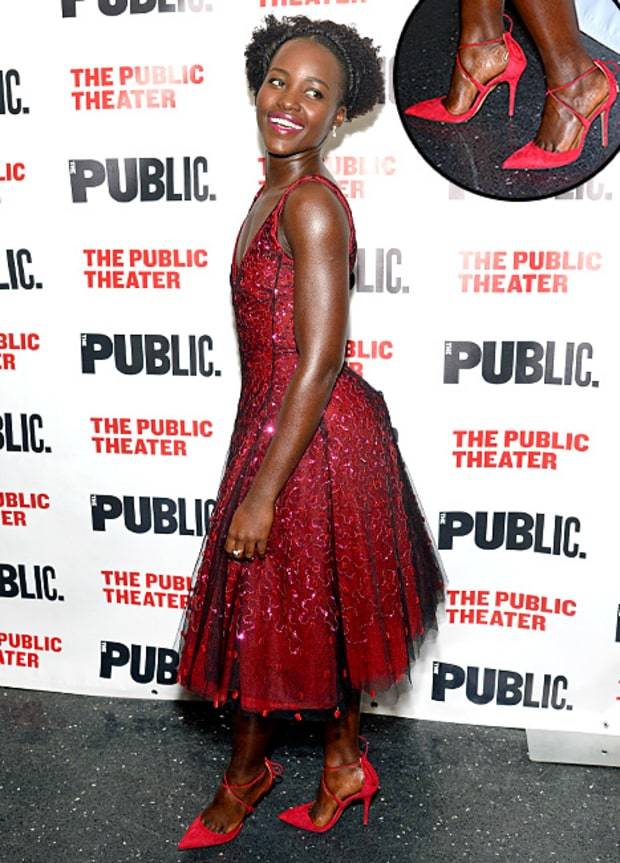 01 – Hayley Atwell in a Backless Skirt-Dress With Silver Pouch
This is a beautiful ensemble for going to the theater on a date! This backless satin dress is paired with nude heels and loose curls for an elegant appearance.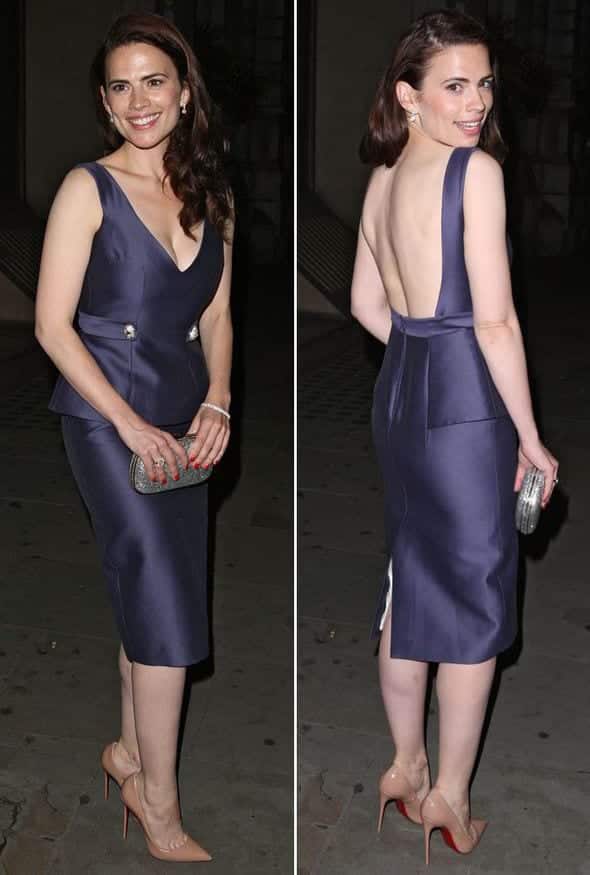 FAQs
What do you wear to an afternoon theatre?
Is it okay to wear jeans to the theatre?
What do you wear to the theater in the winter?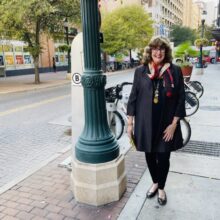 Consider wearing a wool dress or pantsuit for a more formal appearance. A coat, closed-toe shoes, and layers are essential to staying warm for the performance. Having a scarf, hat, and gloves on hand is also a fantastic idea. Do not forget to add a stunning pair of earrings to finish the appearance.