Theatre Outfit for Women: Many women do not understand what to wear when going theater. This is a place where you need to stay traditional and flaunt style while remaining elegant.
If there is specific dress code then follow it otherwise stay in nude or lighter tones while dressing up formally for theater night. When getting ready to go to the theater make sure you look fresh and neat, also smell nice. Putting on some lighter and nice perfume can give you a fresh look. Unfortunately, some people skip taking a shower before going to public events. Don't be that individual at all. Also, avoid other extreme that means no need for perfume overuse, it could cause suffocation to you and to others who are around you.
What to wear to Theatre Night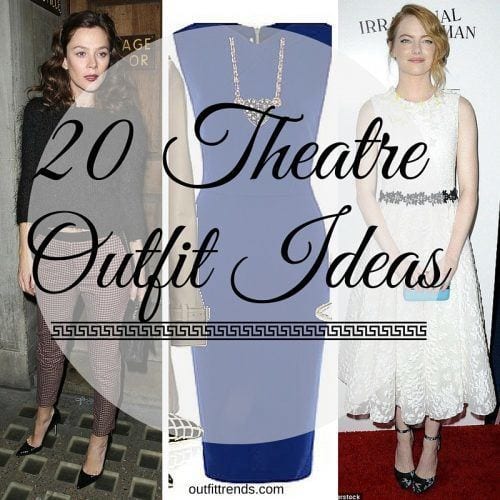 RECOMMENDED: Cute Sunday Outfits Ideas – 30 Styles What to Wear on Sunday
We have come up with some ideas to help you out while deciding what would look best to attend theater. Do not forget to reflect your sexy side and some good taste in dressing while going to watch theater or attending a concert. Choosing an outfit consider smart casual dress code as a minimum requirement. No matter how contemporary the performance promises to be, there is no place for flip-flops in the theater. When necessary, you can, of course, go with something more formal than smart casual look. Usually, the formal and semi-formal dress looks best in such events while with some accessories casual dressing could also work to give a perfect attire for the evening.
Here are some basic tips to follow when deciding your dress to spend a wonderful evening.
Casual Attire Do's
mid-length dress – Perfect for women of every age
trousers – If you do not prefer flaunting skin
skirt – Good for summers
jewelry – A must have thing
accessories – For bold and beautiful attire
blazer or cardigan – Good to carry for winter evenings
shawl – Could also work with every dress
clutch bag – Avoid big handbags
shoes – the Fashion statement
ballerina flats – Good to go for a comfortable evening
Things to Avoid:
flip flops – Sound produced by flipflops echo in the hall, avoid wearing them
t-shirt – It is so absurd to wear casual tee without giving it some formal look
slogans or logos on the top – Say no to such shirts
large tote bag – You are not supposed to carry the whole world with you, a clutch looks elegant
evening gown – You are not attending a Ball dance, avoid wearing long big gowns
sportswear – Theater hall is not a playground, no need for sportswear
Don't wear hats and if you came with a friend, don't sit with your heads together. Make sure people behind you can see the scene.
Here are some useful best dressing ideas for women to inspire.
#20- Formal Outfit for Performance Night
A mid length dress with elegant jewelry and a neutral color clutch looks perfect for attending a theater performance. Black is formal and looks elegant but you can choose any pastel color dress as well. Pearl jewelry compliments the look.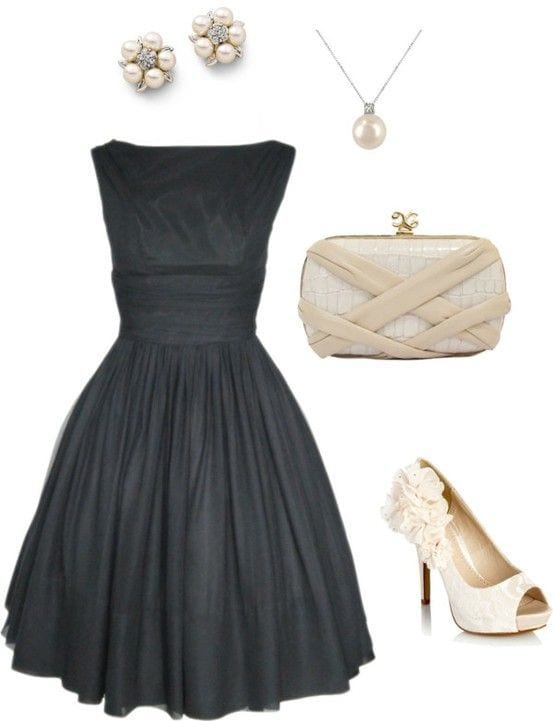 Source
Also check out [highlight]Dinner Party Outfits-18 Ideas What to Wear to a Dinner Party[/highlight]
#19- Leather Dress for Smart Looks
The leather dress can give very elegant attire for sleek women, even curvy women could also choose it, but avoid to be too bright color. Nudes or blacks look smart in the evening. A chained small bag with some statement jewelry is a must add on for perfect ensemble. You can choose from shiny pumps to nudes.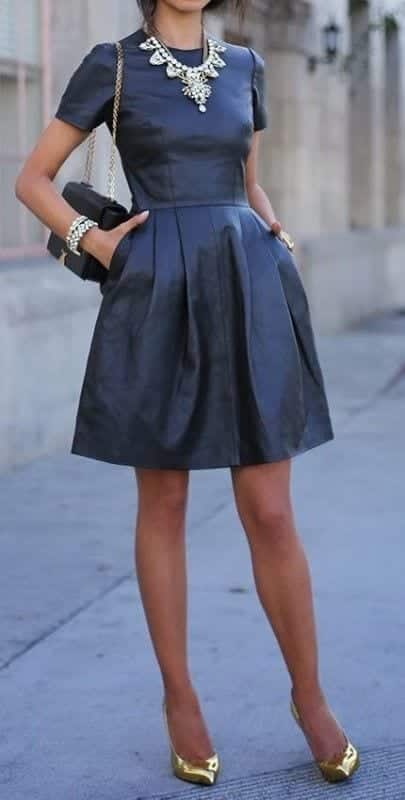 Source
#18- Sexy Outfit for Sleek Girls – Attending a concert or special performance? Then some net and floral print ensemble look very elegant. Sleep girls can outshine in this look by adding red heels. One can stay minimal with jewelry if wearing a bright color dress.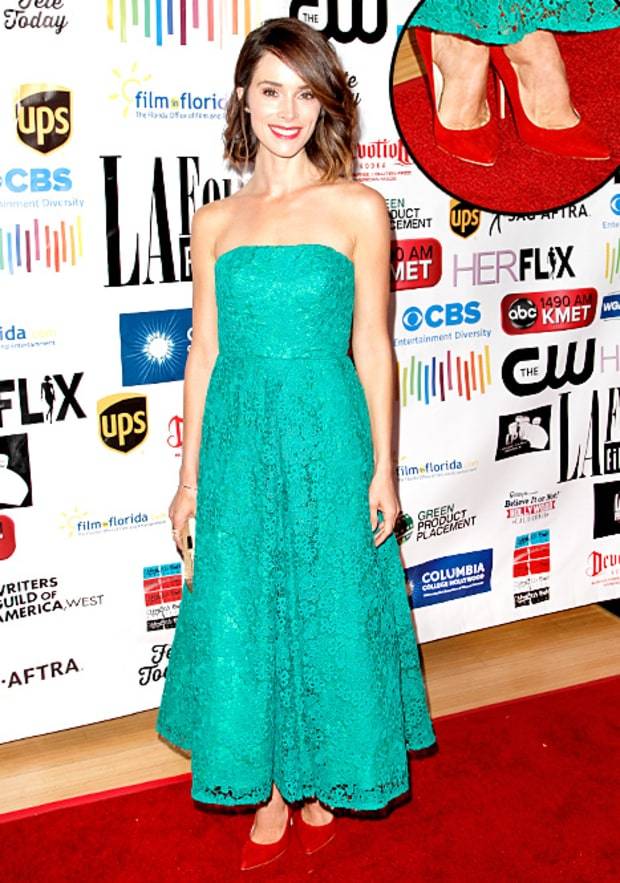 #17- College Girl's Outfit
Young girls can be playful and use knee-long dress with some casual styling. Just like this outfit, a perfect evening outfit to hang out in.
#16- Dazzle in White and Elegant Outfit
The Oscar nominee was a wonder in white dressed in a sleeveless ivory frock that was adorned with floral detailing all throughout. You can also wear such dress for premieres or special shows.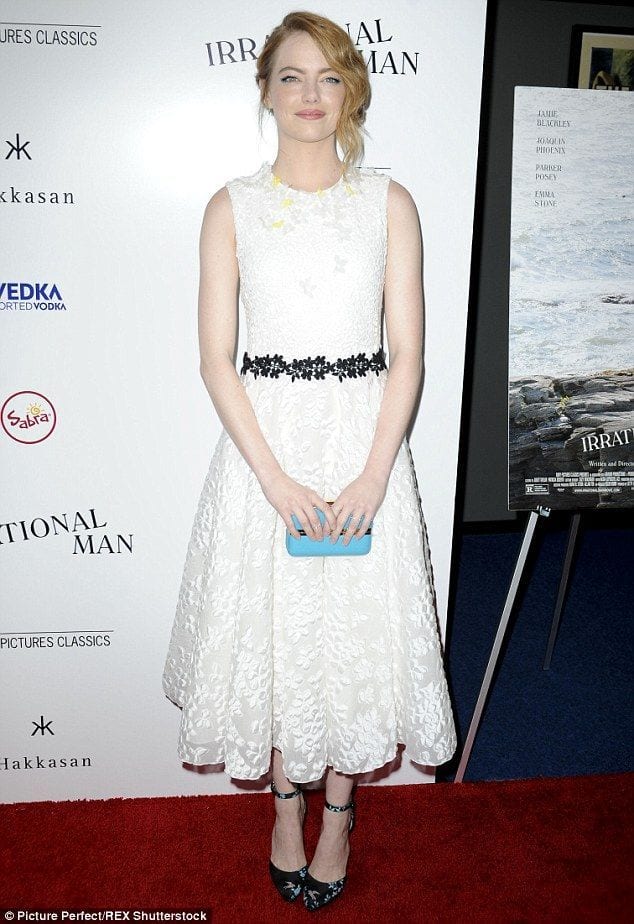 #15- Simple yet Stylish Dress for Theater
rocked a cinched black jumpsuit with suede Kurt Geiger stilettos at a PaleyFest screening of her hit series. This dress could be a good choice for your special screenings or major production's event.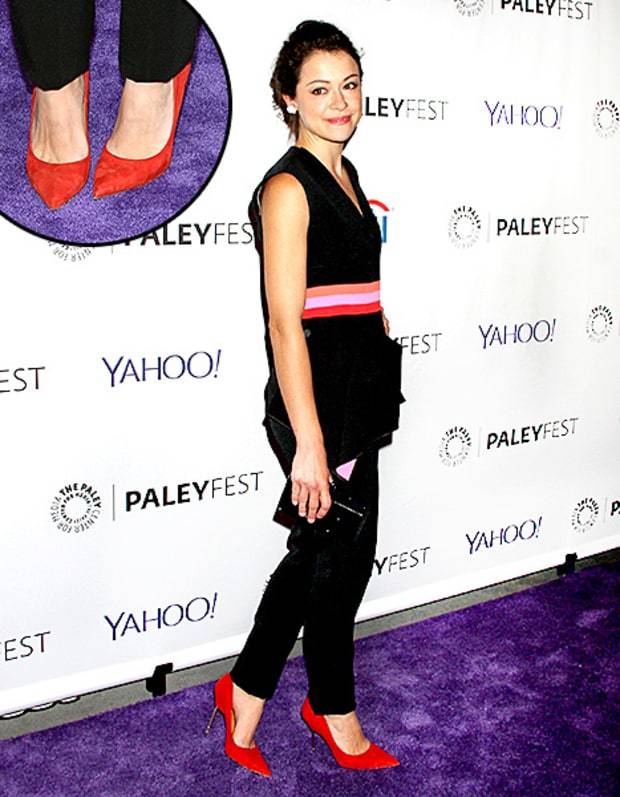 #14- Funky Summer Outfit
The semi-casual dressing could also work for a performance night and in summer this is not easy to wear very formal outfits in the evening. A funky skirt with some good top can work for you.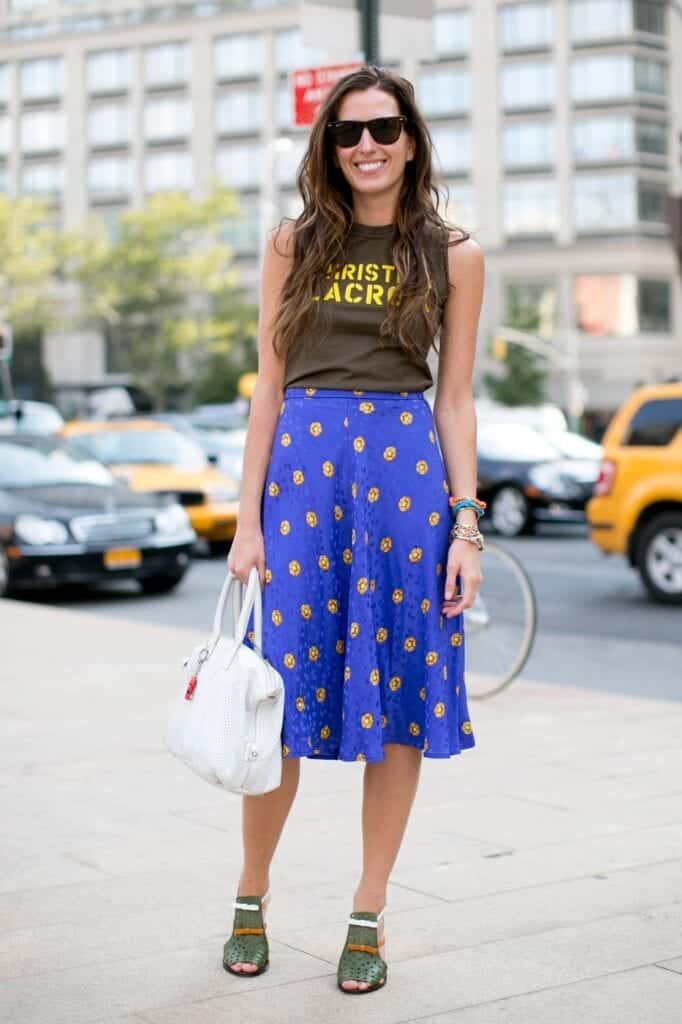 #13- Flirty and Dazzling Dress
An Opera or concert can give you a chance for being a little dazzling. Try this bold look if there is no specific dress code.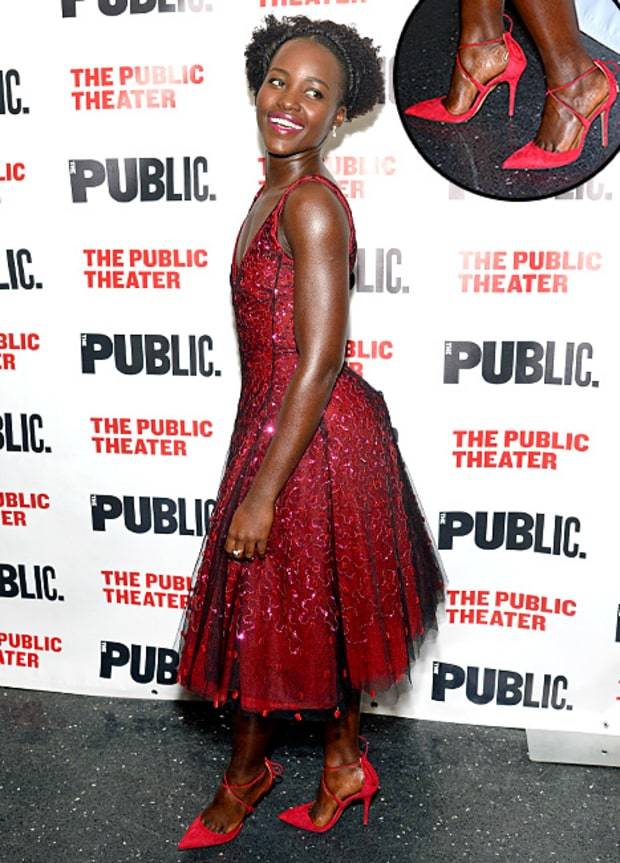 Do check out [highlight]House Party Outfits – 20 Ideas What To Wear For House Party[/highlight]
#12- Sexy Outfit for Evening Functions
A jumpsuit this stunning will do all the talking for you, so accessorize lightly with a simple choker and nude heels.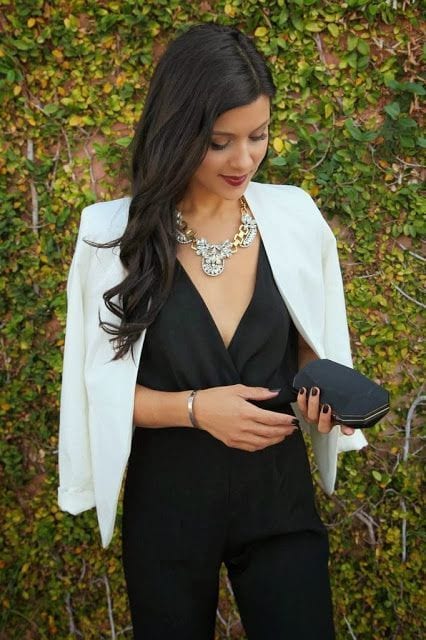 Source
#11- Trendy Dressing Idea for Tall Girls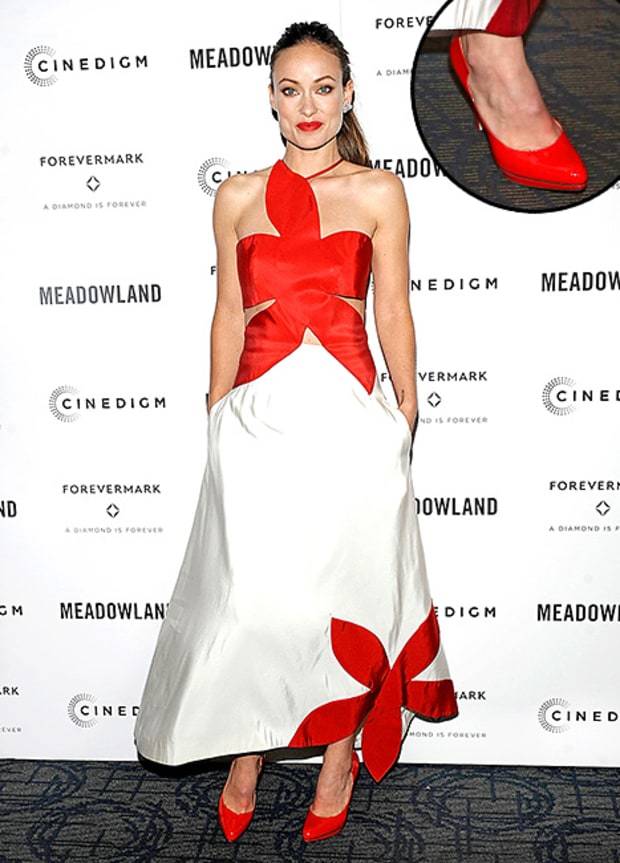 #10- Theatre Night Outfit for Plus Size Girls
Being curvy cannot stop you from looking pretty.
#9- Casual and Stylish Dress Idea
Denim can work in every situation. a cheetah print red and black heel with black top look perfect for a concert night. Avoid tote bags and simply pick a small bag instead.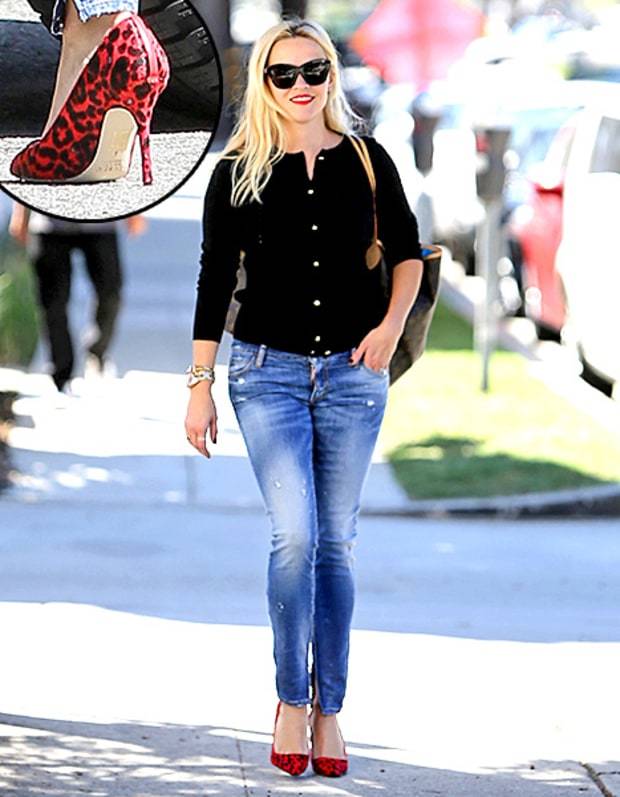 #8- Flirty Skirt Dress for Perfect Look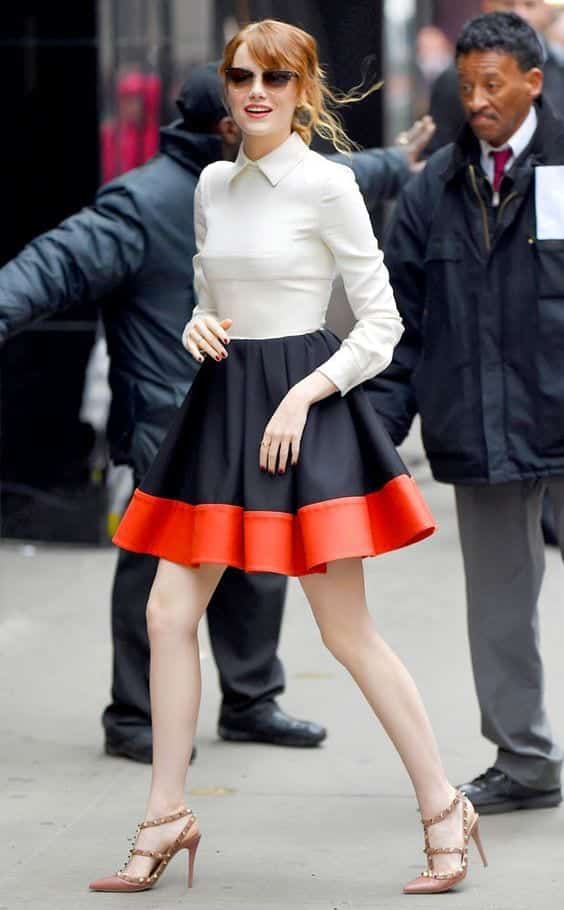 #7- Street Style Outfit for Girls
#6- Cozy Winter Dress for Middle Aged Women
A fur top with checkered pant looks really very stylish and women who do not want to wear lots of layers can simply go with it.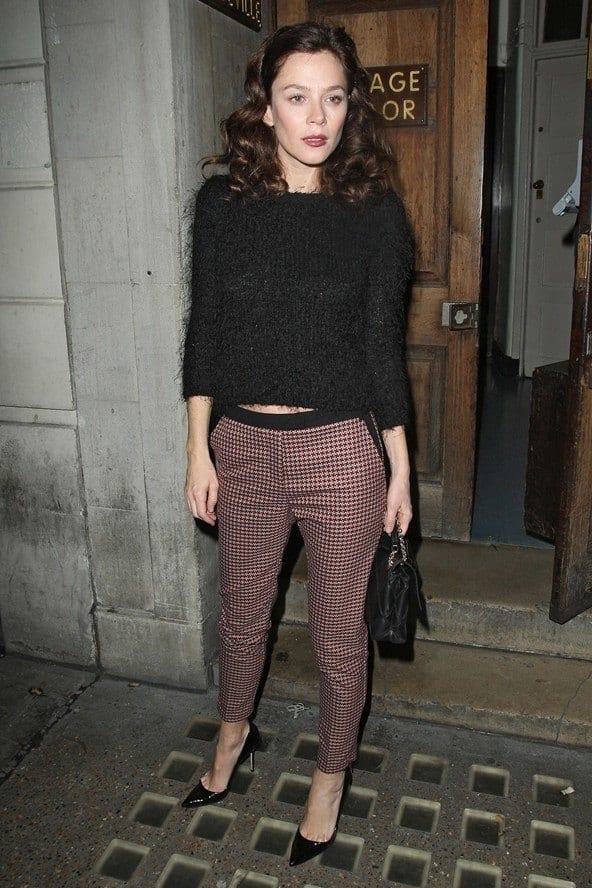 #5- Elegant Outfit For Theater Night
Instead of reaching for your trusty pair of jeans, take it up a notch by pairing a flirty blue dress. You can pair it up with a jacket too.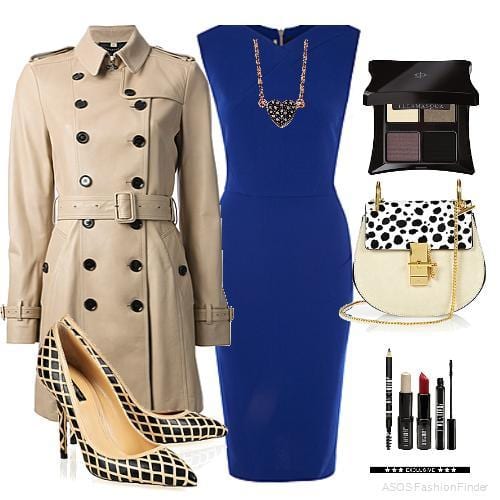 Source
#4- Celebrity Inspired Date Night Dress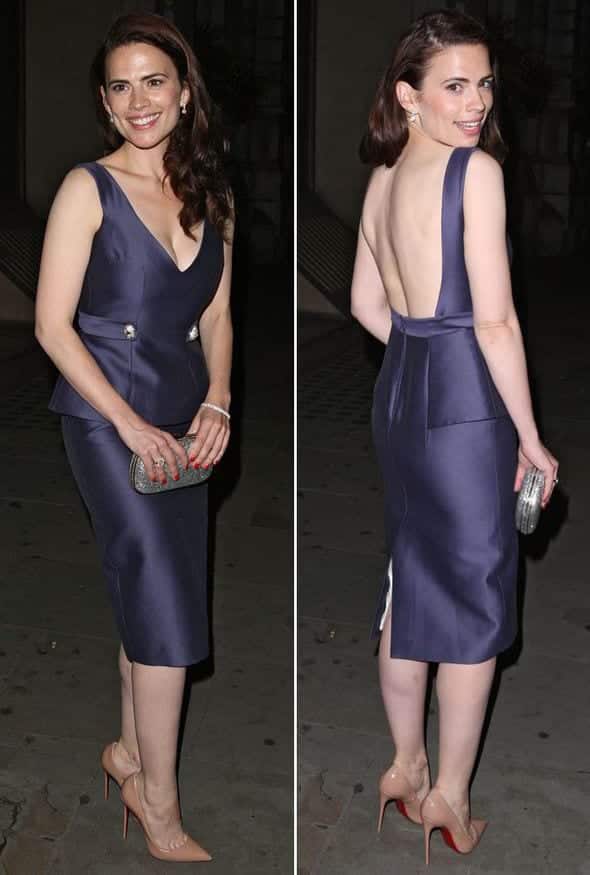 #3- Fashionable Casual Evening Wear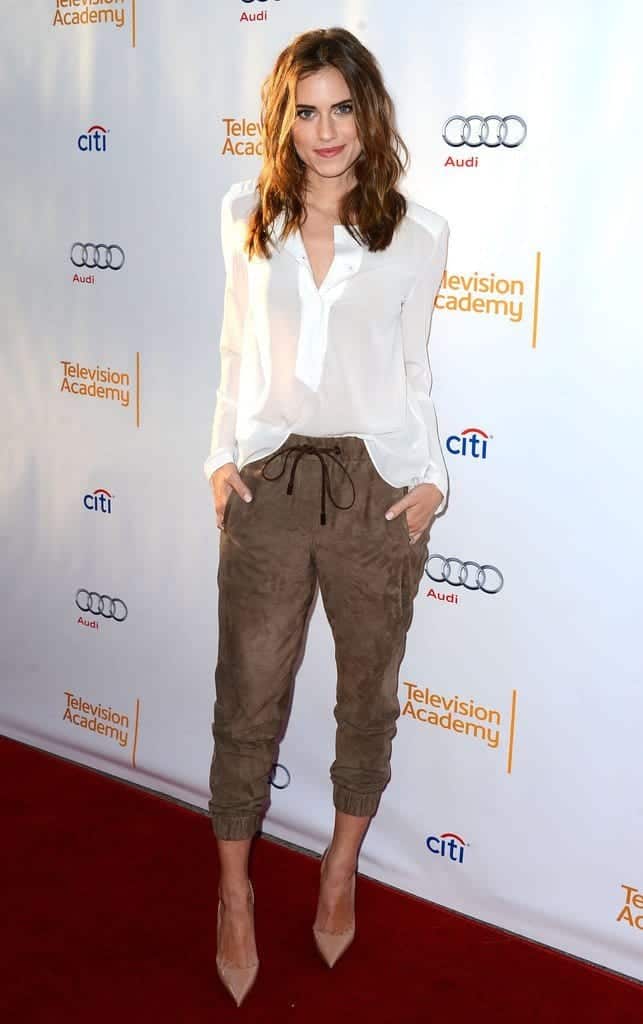 #2- Cute Girl Dressing for Evening
Do not believe in way too formal? This semi-formal dress idea could work for you in a perfect evening outfit.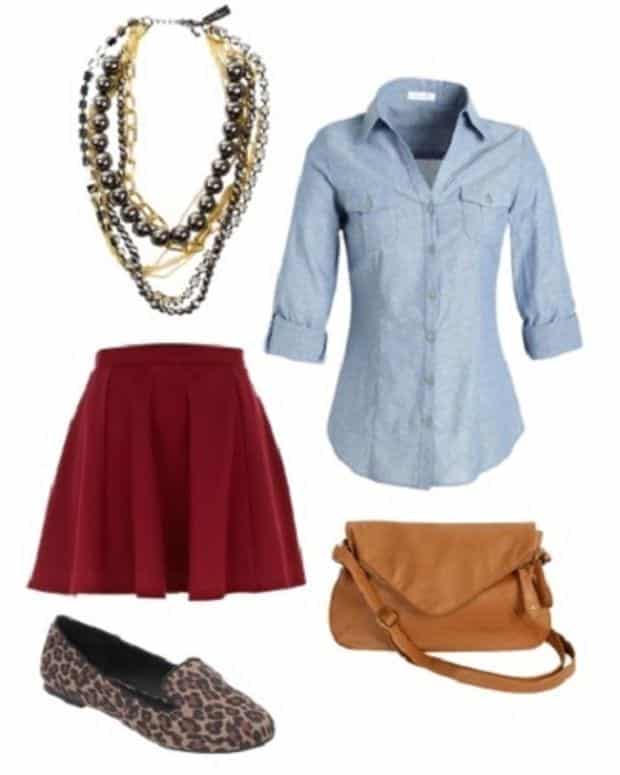 #1- Chic Outfit for Fall Concert Night
For a stylish look grab your leather leggings, a cute tee and a faux fur coat for fall date nights.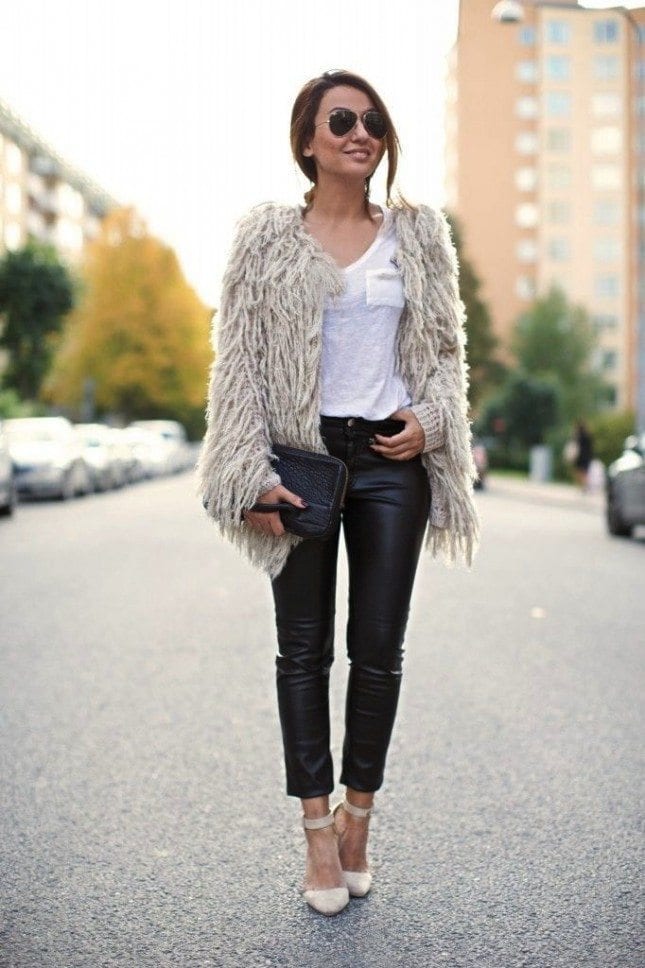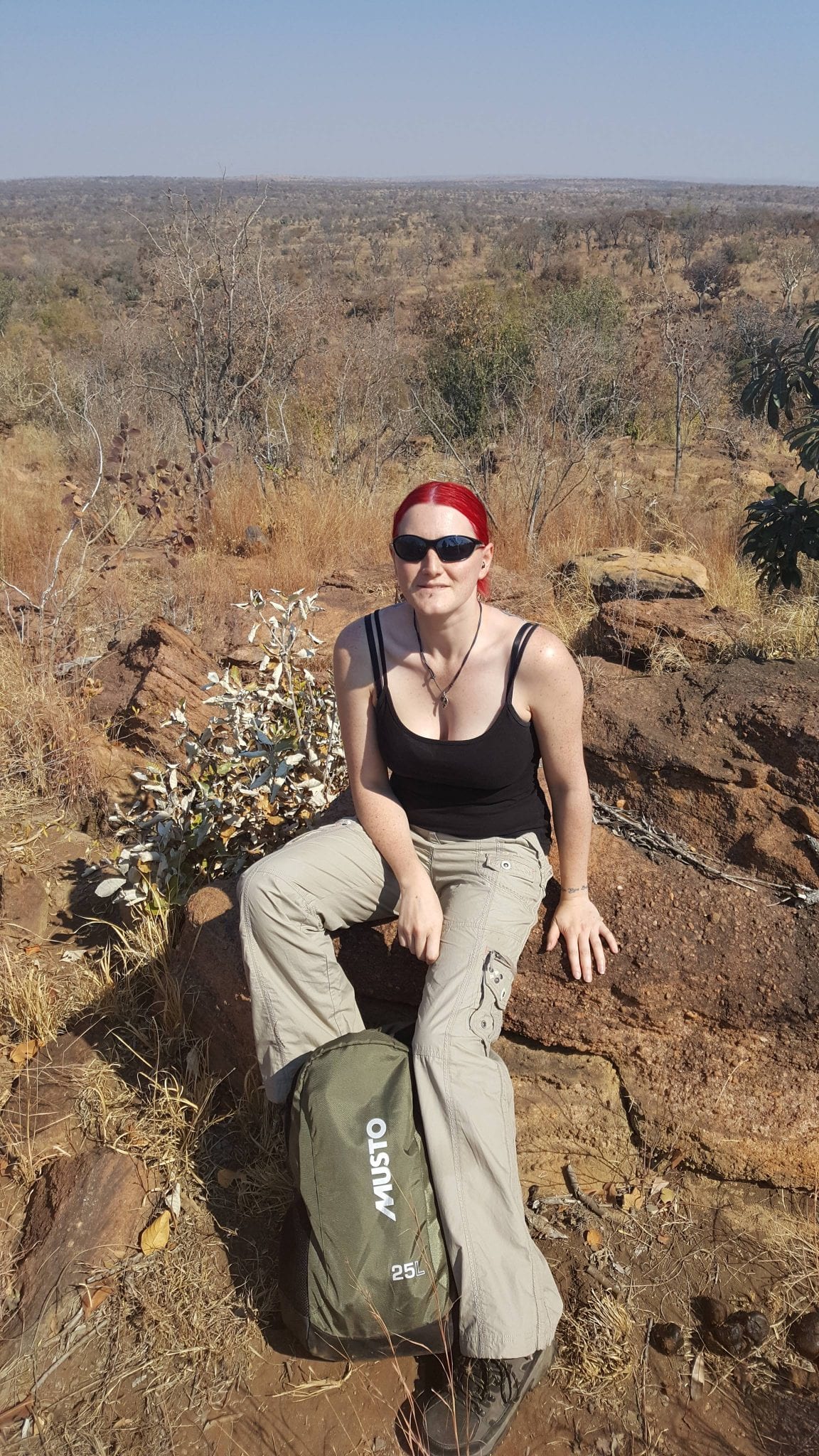 Caz, aka Vixen, has been freelance creative writing for several years. She has a lot of experience in different fields including high street fashion, tattooing art, and even the gothic and historical costumes. Caz has a Diploma in Fashion and Textiles and also a Bachelors Degree in Historical Costume and Corsetry. Her passion lies with gothic design, corsetry and any other styles considered to be taboo or unusual. Style-wise Caz has a love for Vivienne Westwood and her take on the punk era. Although Caz loves the weird and wonderful, she has a deep love for all fashion and allows this to show through her work.