Black tight outfits – the best tips and tricks. While many of us find black tights cute and comfortable enough for everyday wear, what we don't know is of the different ways we can style up in them. Along with this, also check out how our favourite celebrities are wearing black tights and looking amazing in them.
After going through this article, you would want to jump into your black tights instantly for sure!
How to Wear Black Tights with Different Outfits
Here are 20 great ways you can wear your black tights for a totally different and chic look.
#20- With a Maxi Dress
A hi-lo maxi dress and motorcycle jacket along with black tights give this girl a feminine and yet fierce look. What it proves however is that black tights can look great with a short or long maxi dress or even under a maxi skirt.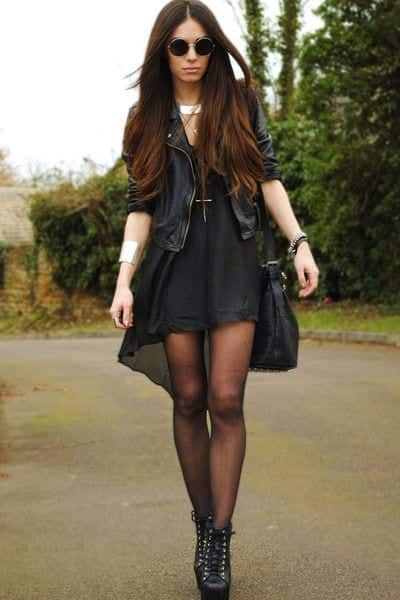 #19- Plus Size Girls Fashion
These girls show how amazingly beautiful plus size and curvy girls can look in black tights. Adding a belt helps enhance your curves in an even better shape. Ankle boots are surely the best shoes when wearing black tights for this body shape.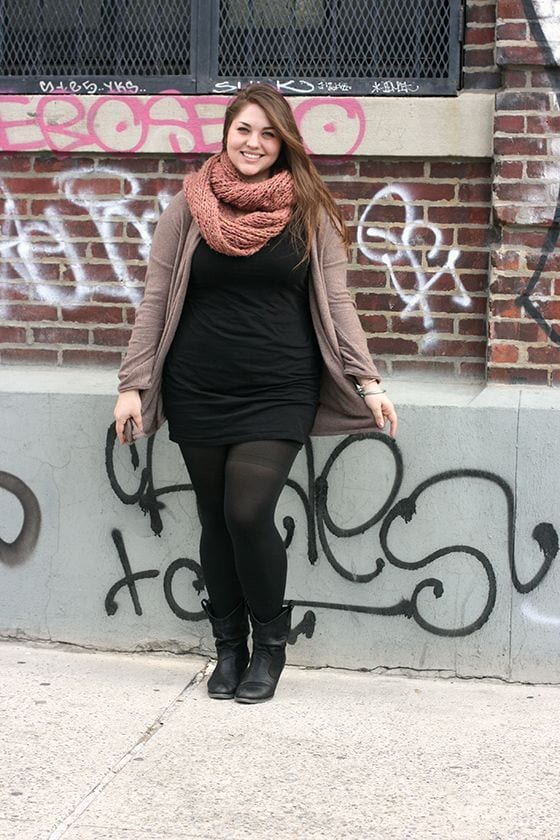 via
Here's a really pretty outfit idea for the Fall season.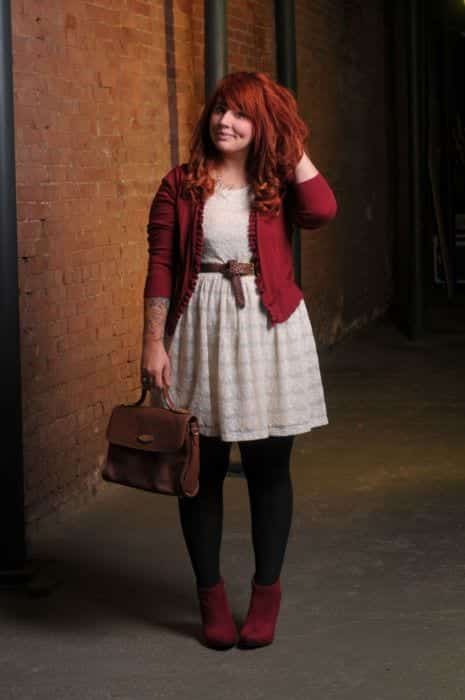 via
#18- Cute and Sassy Casual Wear
This polka dress outfit and leather boots are the perfect combination for any season and occasion. Ideal for casual wear.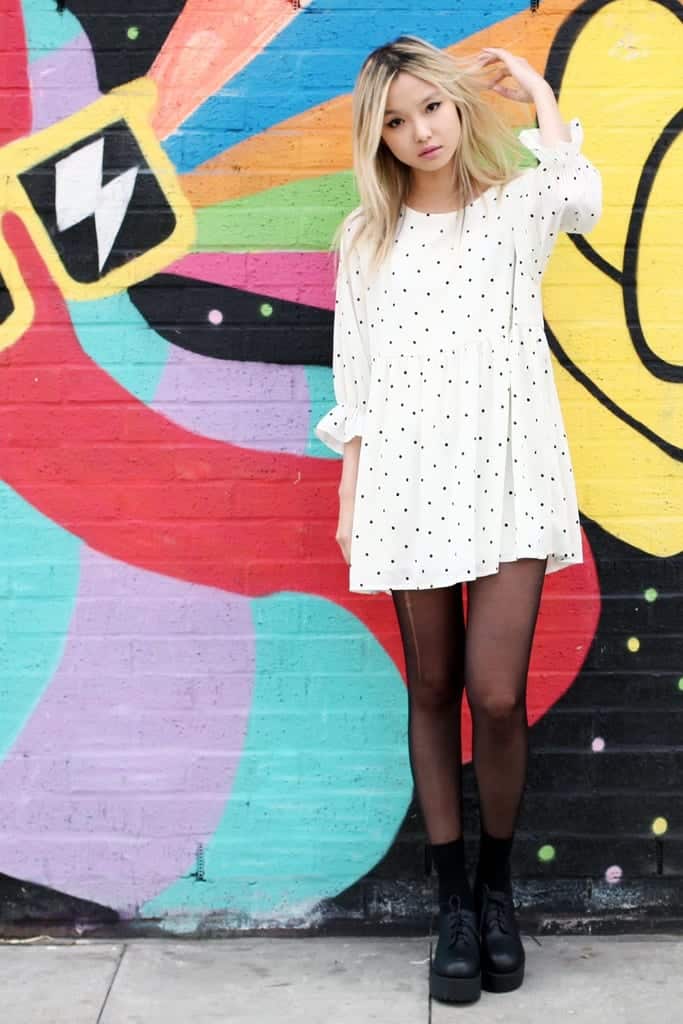 via
#17- Beach Outfit for the Winters
Want to head out to the beach this winter? Try wearing a puffer vest, beanie hat and your black tights for an amazing and relaxing day at the beach. Do check out those adorable hunter boots!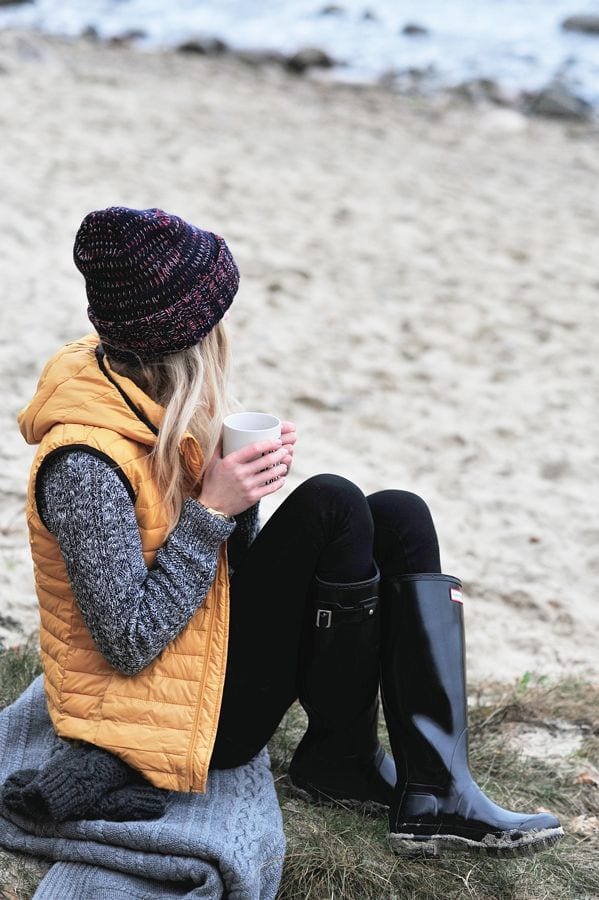 via
Also have a look at [highlight]Outfits with hunter boots – 20 ways to wear hunter boots[/highlight]
#16- The Perfect Party Outfit for Spring
You will surely be turning all heads your way at any party in a beautiful black midi dress and nude coloured cape like this one, the red lipstick will surely be the cherry on top.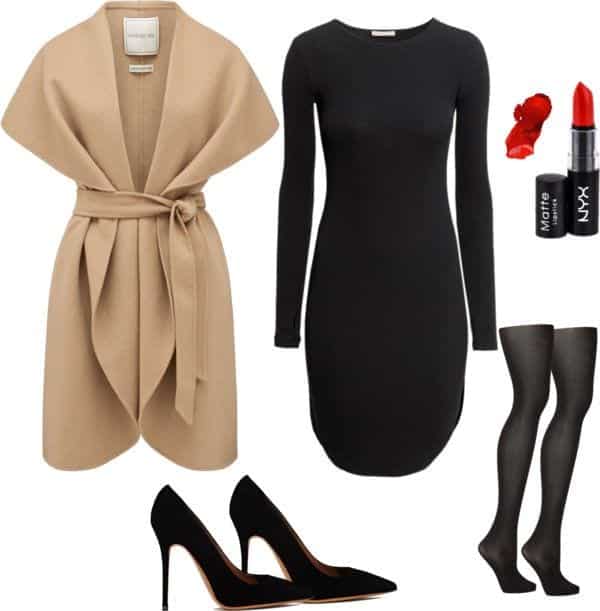 via
#15- With a Pink Outfit
Black and pink are often a controversial combination for girls but check out how cute this looks. Pink is surely the girlie colour around but black tights add so much more finesse to the look. Great for every day wear and even special occasions like a date night or girls night out.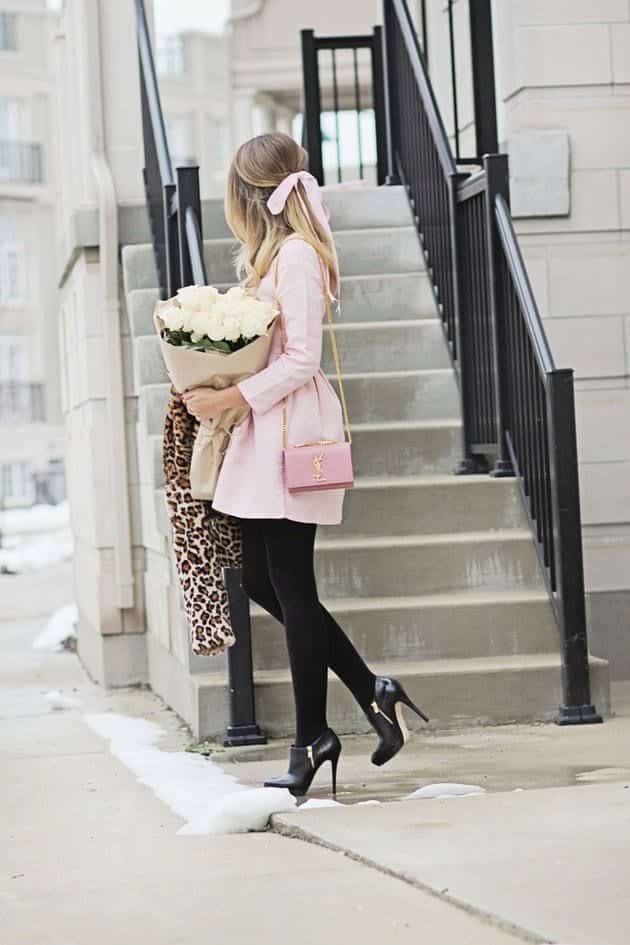 via
#14- College Girl Look for Winters
Wearing a skirt in the winters is one of the sexiest outfits and black tights make this so much easier.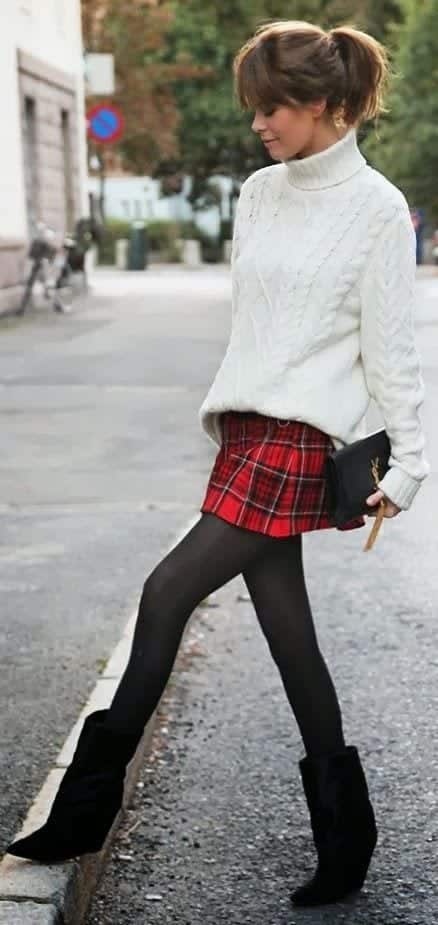 via
#13- School Dance Dress – A chic outfit for summers.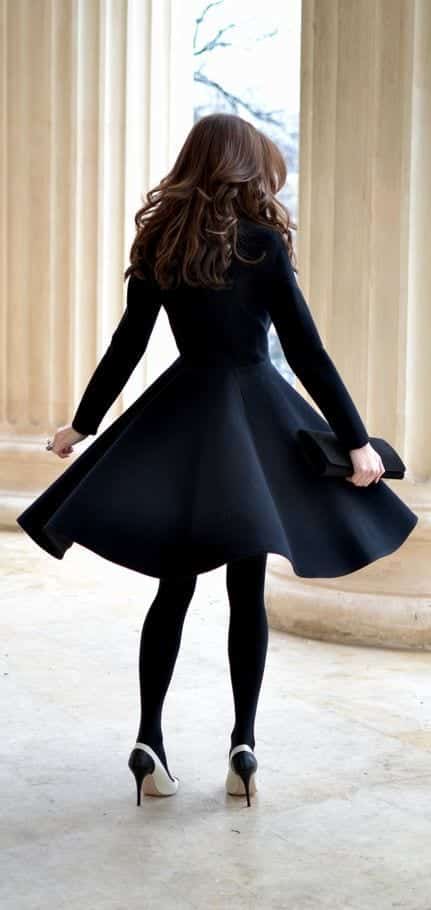 via
#12- With Shorts
A really simple and sophisticated look that anyone can manage with the stuff in their closets. No need to go shopping for this look!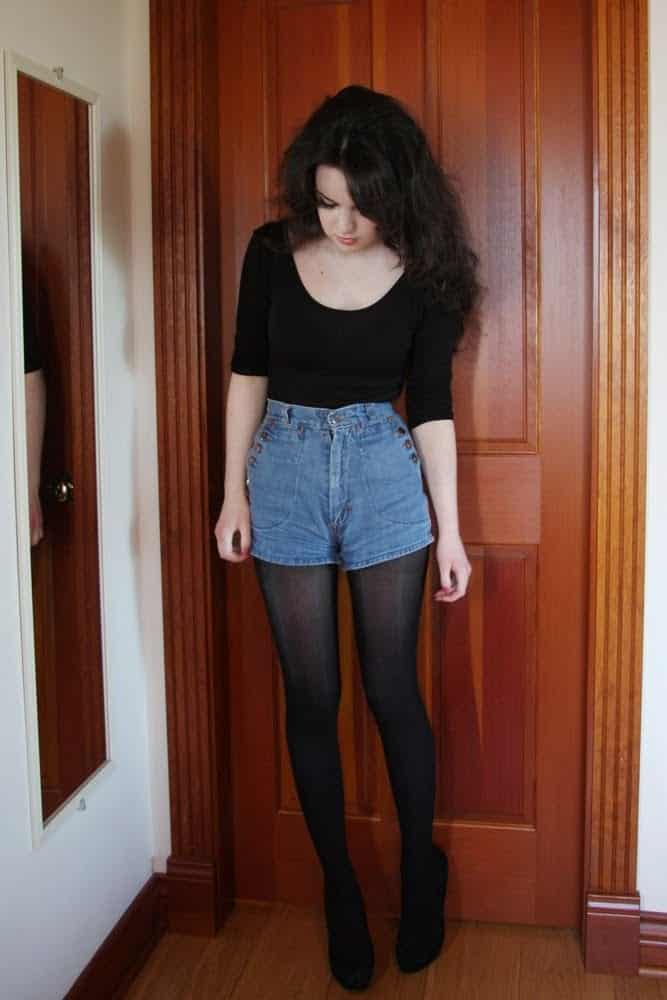 via
#11- With a Plaid Shirt
This skater skirt and plaid shirt combination would be perfect with black tights for girls of all ages and body types. Whether you are pear or apple shaped, this outfit is a must try.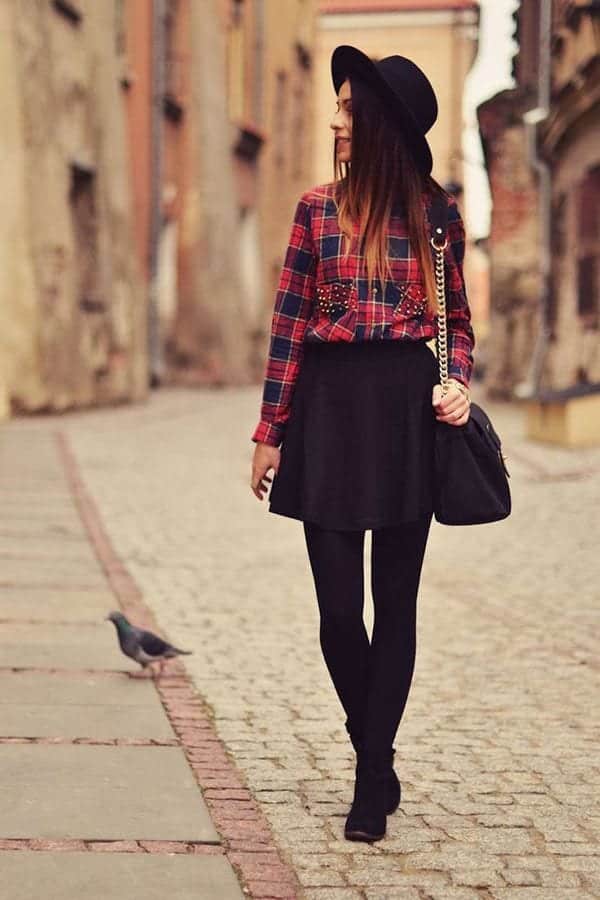 via
Do have a look at [highlight]Mini skirt outfits – 15 cute ways to wear mini skirts[/highlight].
#10- Professional Look for Work
Who says work outfits have to be boring?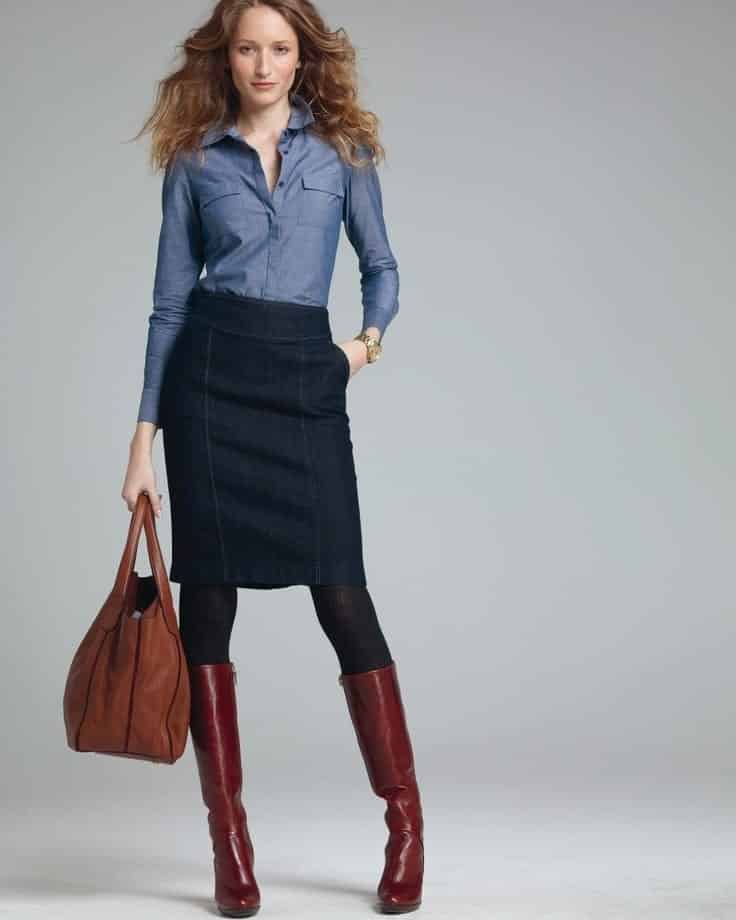 #9- Black Tights Outfits for School
Just wear a collared shirt under a sweater for this pretty look.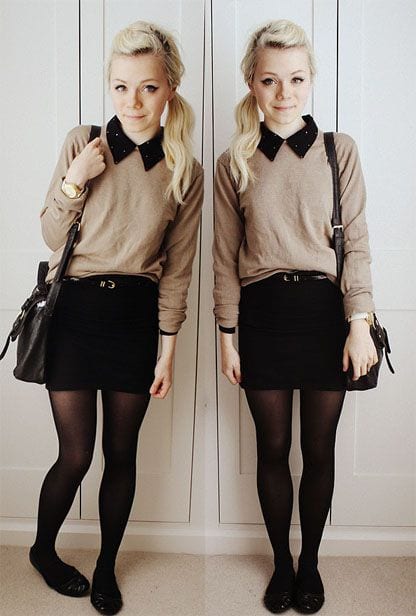 via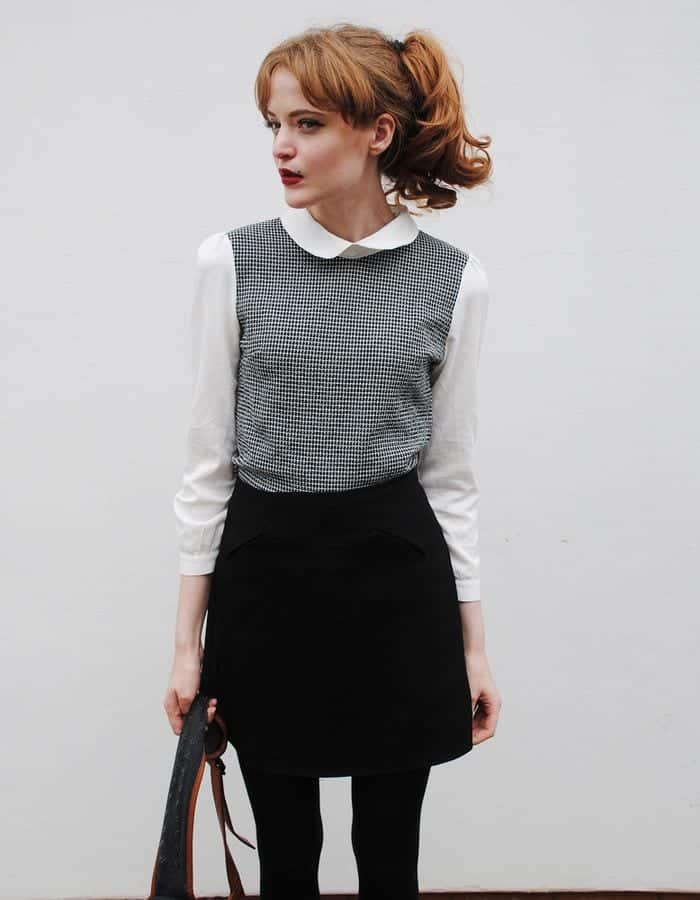 via
#8- All Black Outfit – Celebrity Style
Taylor Swift is definitely one of the most well dressed celebrity. Along with the black tights and red lips, her choice of shoes is also unremarkable here.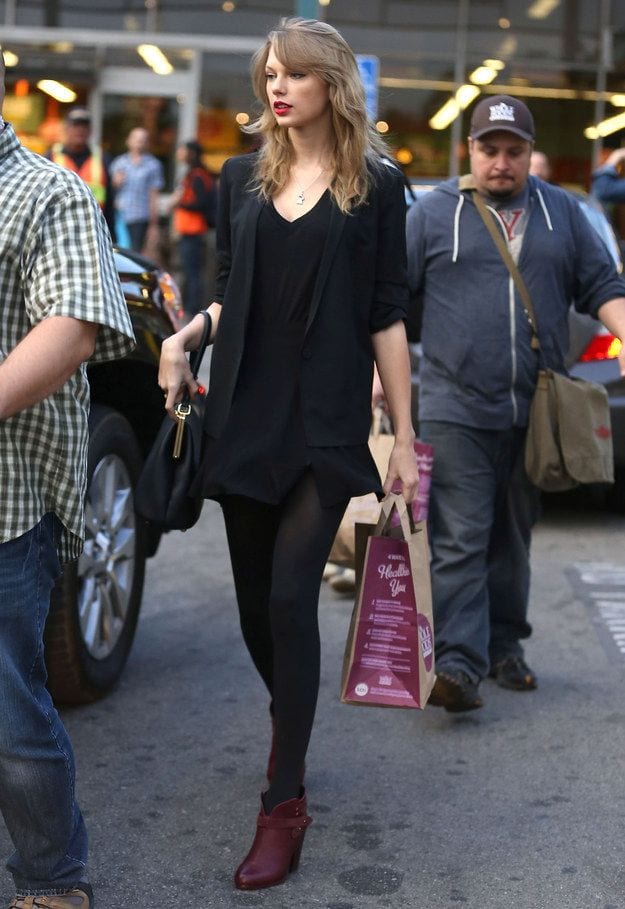 via
For some more interesting ideas, do check out [highlight]25 celebrities all black outfit styles for Fall to copy[/highlight].
#7- Party Dresses
Absolutely stunning.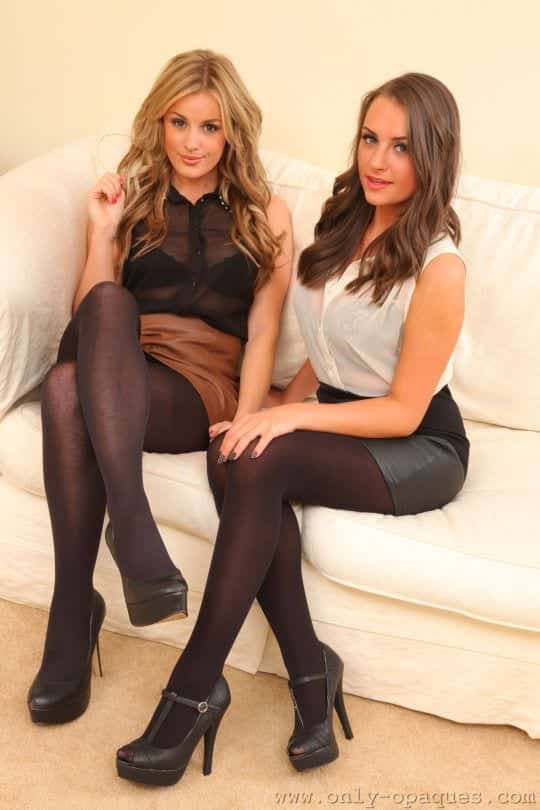 #6- Black Tights and Skirts from Winter to Spring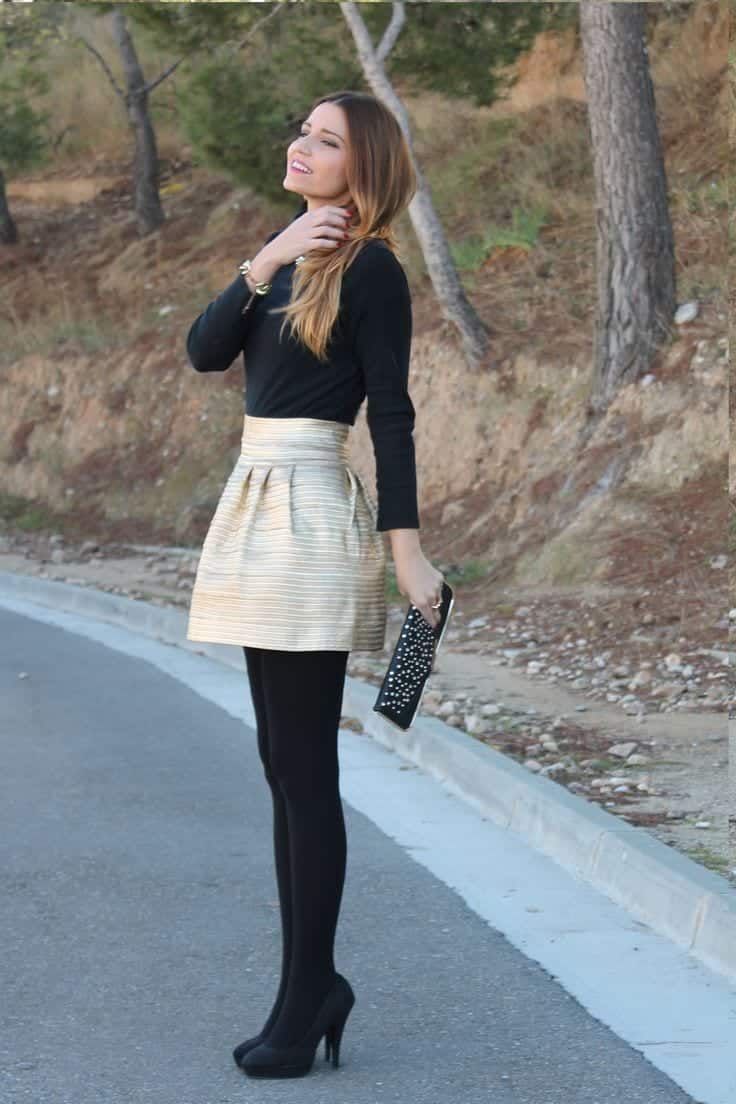 via
#5- Layering it with a Turtle-neck and Blazer – Celebrity Style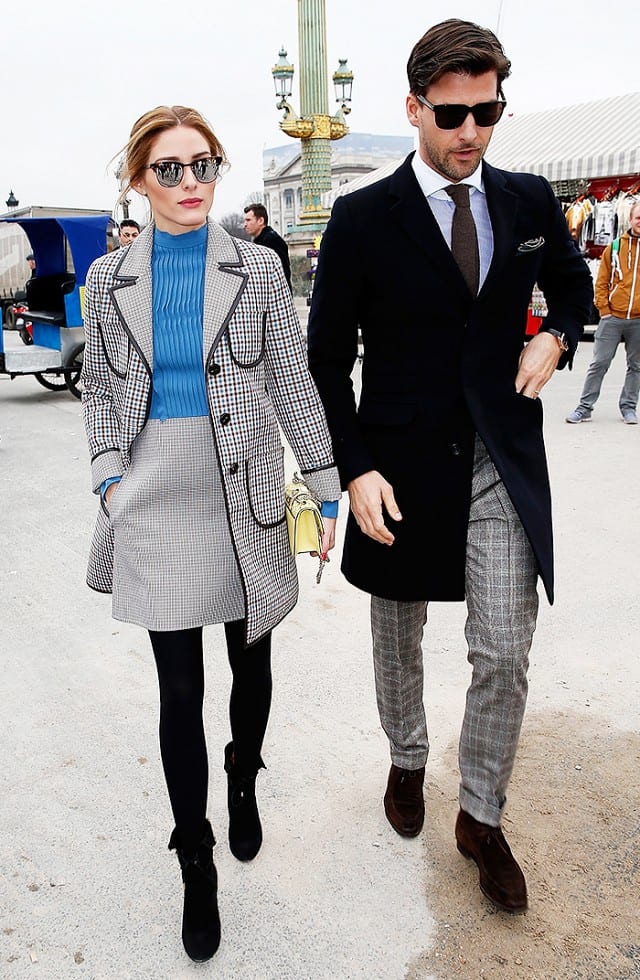 via
#4- A Fur Vest and Leather Boots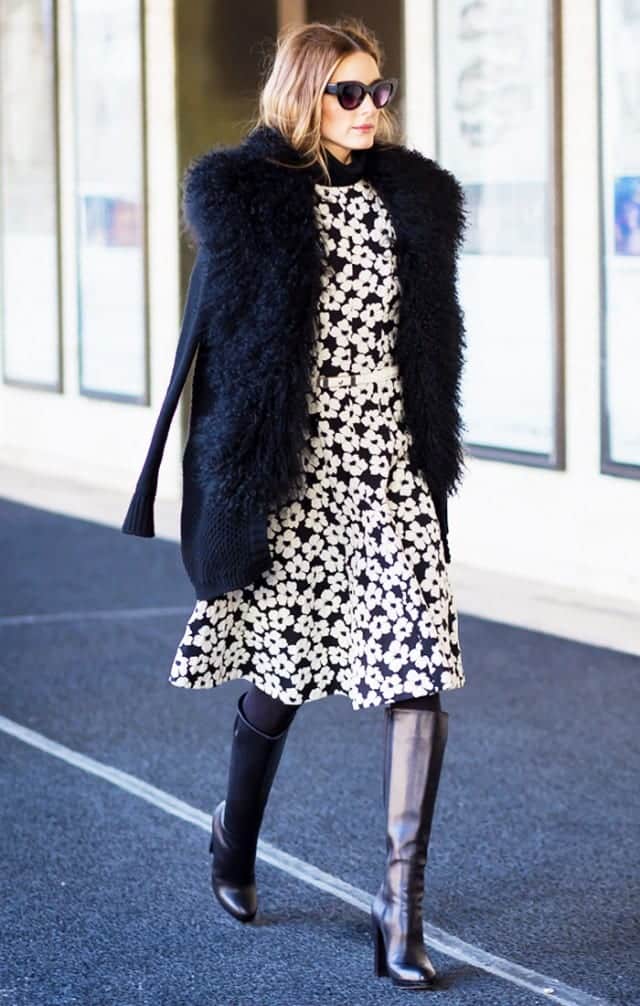 #3- Leather on Leather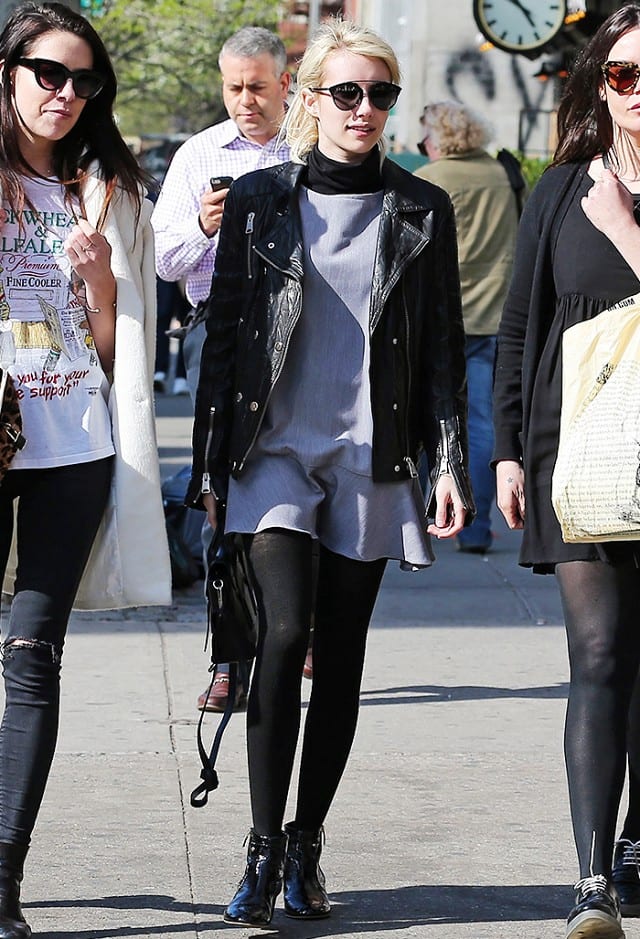 #2- Black and White like Jennifer Lawrence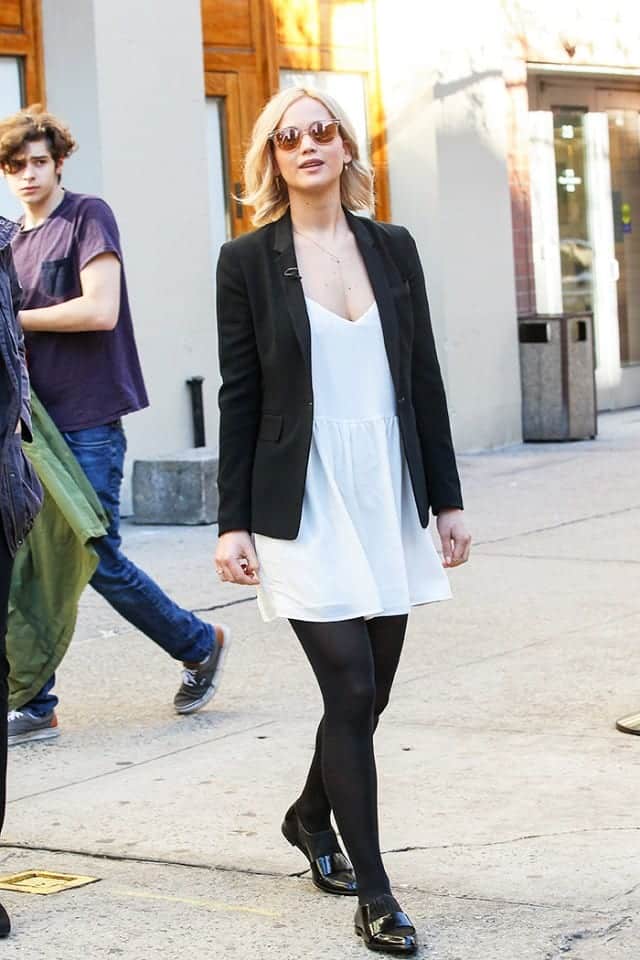 #1- Sleeveless Blazer