Cocktail Outfits for Men: Celebs can give you a complete style guide for latest trends, what's in and what's out. But One cannot follow the latest and hottest fashion all he time and neither can afford like our celebs.
Now this is not difficult at all, as good things and old fashion keep coming back after some time. If you are invited to a cocktail party then dress code is mentioned. For a charming and dashing look,  these cocktail outfits for men, worn by celebrities, can be very helpful.
How Male Celebrities Dress Up in Cocktail Outfits
Cocktail attire for men is not that tricky, instead, you can add fun and be playful while choosing the outfit. As we said earlier, celebs can give you a complete how to get the look advice while choosing a dress. So here are some basic tips and tricks, what to wear while going for a to grace the red carpet or having a cocktail party.
Usually, men do not have many options when it comes to dressing up. Thus, it could be bit difficult to choose what to wear. So when is doubt, just keep these simple points in mind.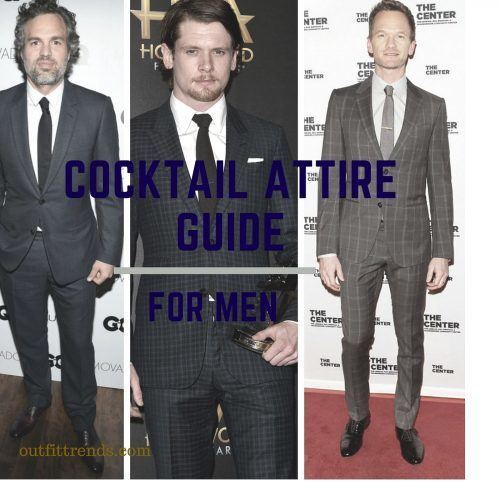 Few Basic Tips :
Color of the suit: Dark to mid-gray suit is good to go
What Shirt Should I Wear: Dress shirt in white or a muted color
Tie And Pocket Square: Necktie in subtle patterns or plains pocket square. if you are wearing a tie, the color of pocket square should complement color scheme in some way, in order to look "put together"
Which Shoes are better: Black dress shoes with leather sole
Socks: Over the Calf or long socks matching with the trousers or something else in your outfit
Shave and Hair Style: Of course make sure you have clean shave and you get a proper hair cut
Yes or No for Tuxedo: Do NOT wear your tuxedo, that would be overdressed.
Pocket Square Tips: The stitches that are currently appearing on your suit pocket are very easy to remove. Do not hold them for no reason. Do your personal style a favor and get rid of them but be careful. Then three pocket squares can do as much for one suit, as owning three different suits,money saved indeed. Add a dash of your favorite cologne on your pocket square will give an elegant touch to your attire.
#30- Informal Cocktail Party Outfits
Now it becomes but tricky when you have to attend an informal cocktail party, as the dress code becomes semi-formal. If you are given an invitation card then go for the formal wear, if invited on the phone, then semi-formal dressing is best suited. However, dressy coats and trousers are a safe side. With that, a printed dress shirt of a solid color tie could also work.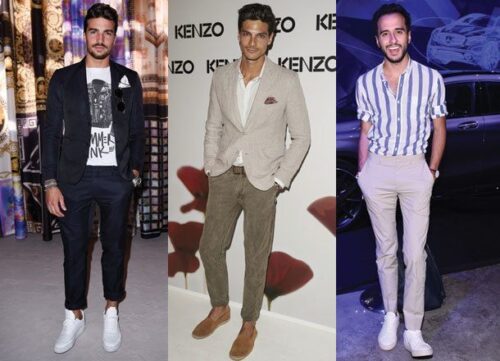 Recommended:[highlight] Fall Outfits for Men – 17 Casual Fashion Ideas This Fall[/highlight]
#29- Which Belt Suits Best
When Choosing a belt go for basic shapes in good-quality materials for a look that looks classic, and incorporate belts in unexpected materials for a more contemporary look.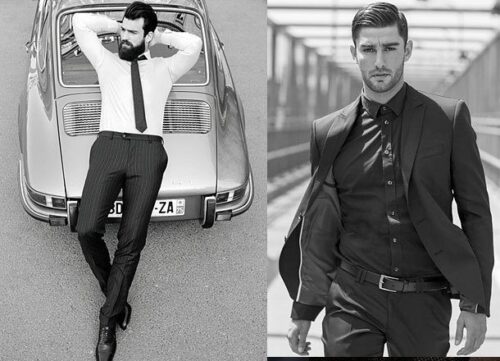 #28- Evening Cocktail Outfit- When the event is in the evening, it usually calls for formal attire like suit and tie.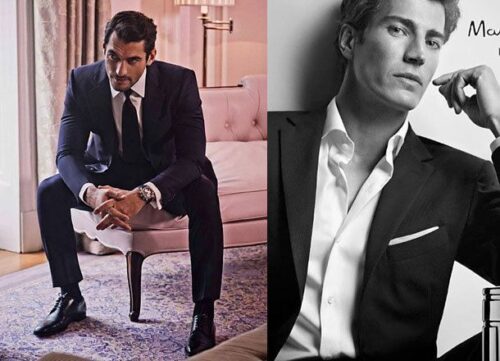 #27- Ryan Gosling Outfit for Color Selection
It is highly depending on the season, as the colors can change what season is going on. You can choose light color and fabric for events in spring and summer. For fall and winter events, you can choose darker and subtle tones for your attire.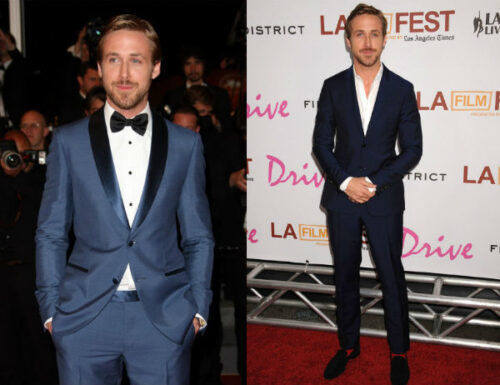 Source
#26- Jack O'Conncell and Plaid Suit
The actors stun in a GUCCI plaid suit and this is a good option for formal occasions.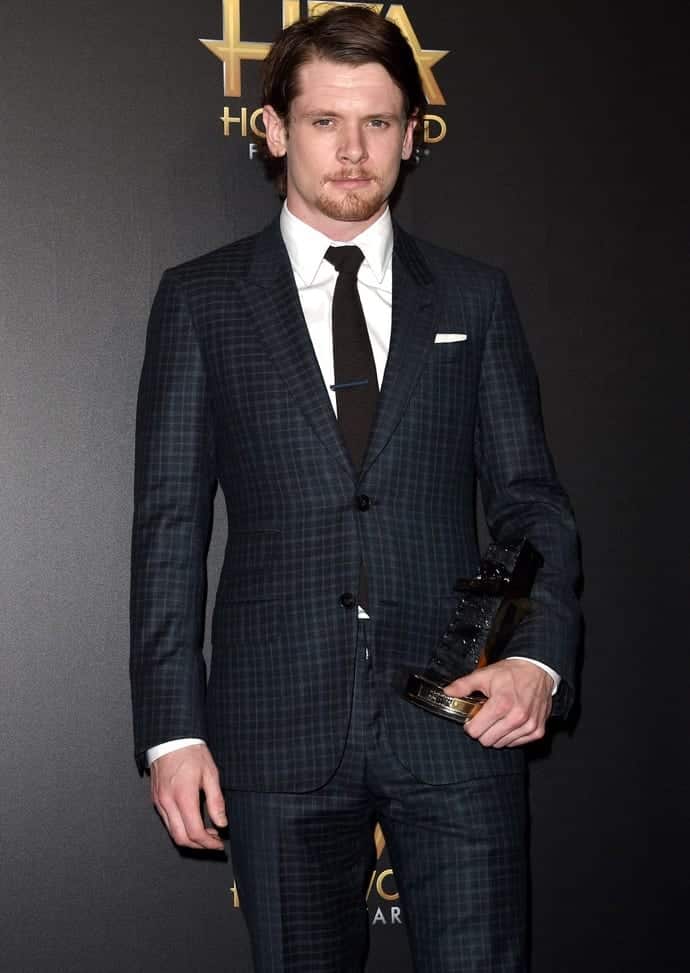 #25- Middle Aged Men Formal Outfit

#24- Dashing Men Outfit in Shiny Suits
Actor Channing Tatum added rich color to his wardrobe with a stunning blue suit from Gucci, the Italian fashion house. The suit was completed with a classic white dress shirt and a blue and black check skinny tie. The White pocket square complements the look.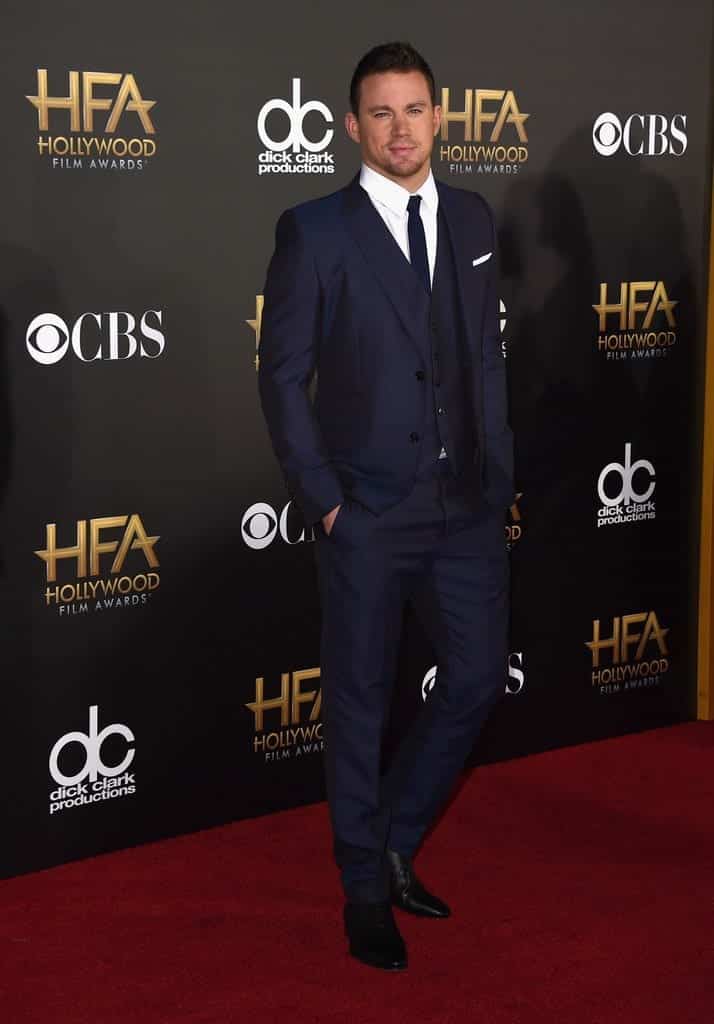 #23- Wedding Attire for Men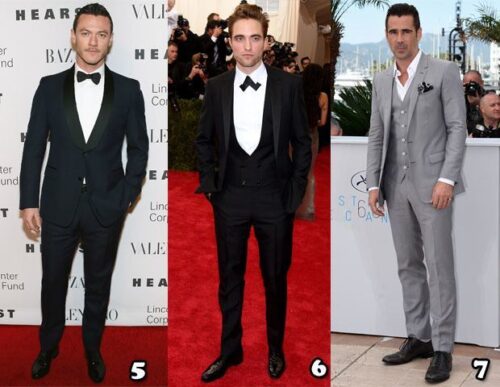 Source
#22 – When to Wear a Tuxedo
So if you are the young guy and want to grab the attention on the red carpet, it is good to go with Tuxedo. Actor Dave Franco was all smiles in a dapper tuxedo from Prada.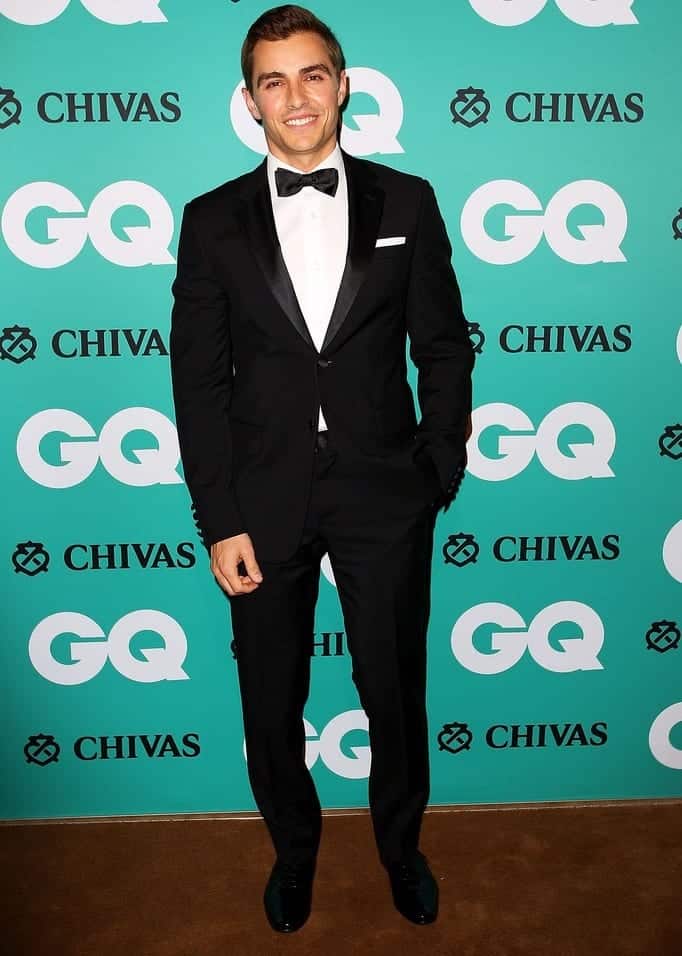 Do have a look at [highlight]15 Ideal White Party Outfit Ideas for Men for A Handsome Look[/highlight]
#21- Old Men Attire for Formal Events
Mark Ruffalo attended the magazine's cocktail reception in a charcoal suit from Dior Homme. Which is indeed very graceful.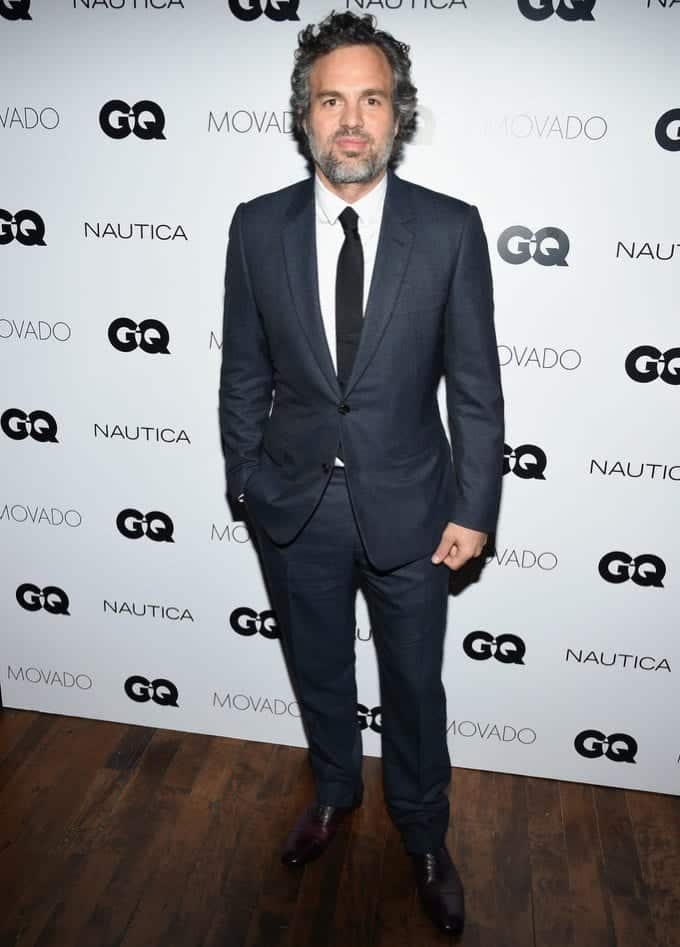 #20- Elegant Formal Party Wear
When attending any events like charity dinners, galas and association occasions, the dress code is mentioned. Just remember not to go too far unless you want to stand out poorly amongst the smartly suited men.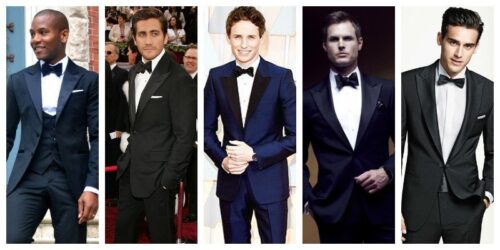 Source
#19- Day Time Events Dress Idea
For a day event, you can dress in a dress shirt with blazer or khakis.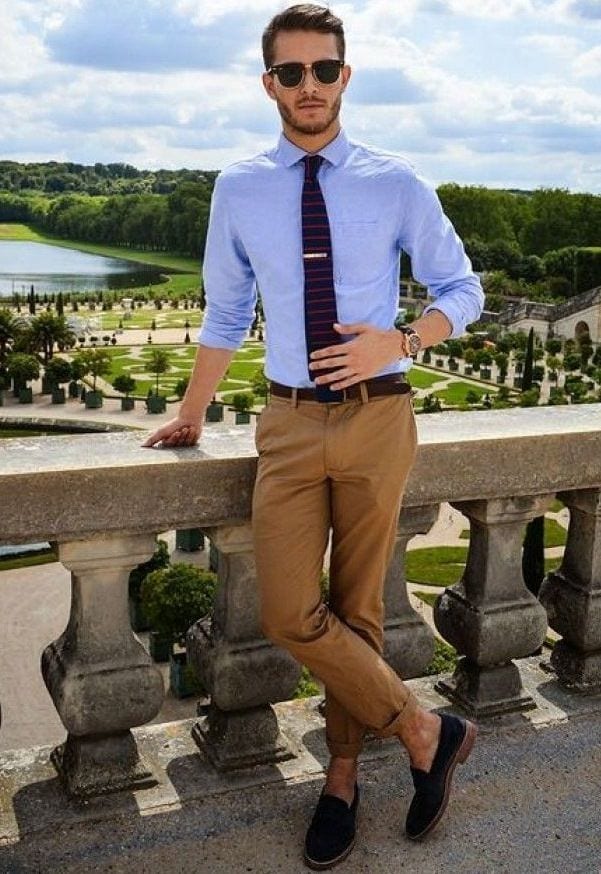 Source
#18- The Summer Dress forBusinesss Men
British model Oliver Cheshire celebrates the perfect summer refreshing look.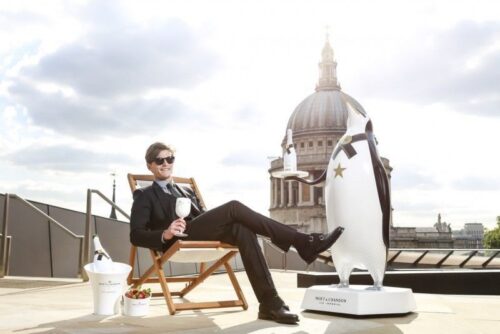 #17- Shine and Flaunt in Lapel Fabric
A classic white turn down collared dress shirt in a good quality fabric is what you should opt for.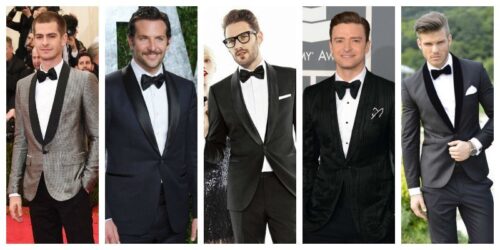 Source
#16- Outfit for Sleek Guys
Neil Patrick Harris wears a tailored blazer is incredibly slimming and stunning.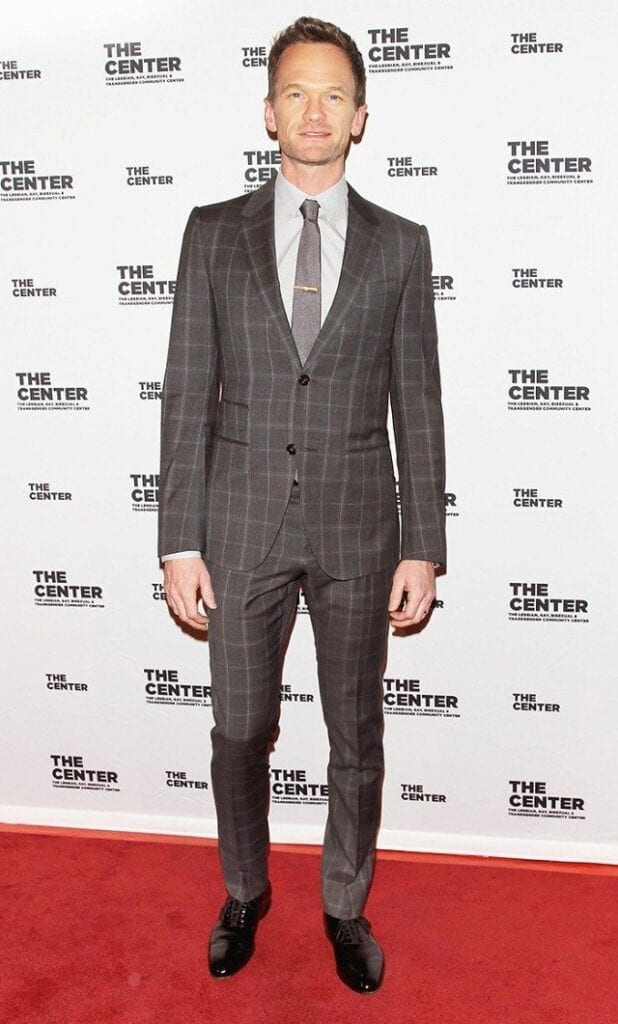 Source
Don't forget to check out [highlight]21 Most Popular Swag Hairstyles for Men to Try this Season[/highlight]
#15- Tailored Blazer and Trouser for Perfect Look
A simple, yet crucial element is to ensure that your trousers are hemmed; and are not too long, nor too short.Generally, a slim fit tux tends to be a flattering cut for most body types, and looks classic, yet still looks youthful.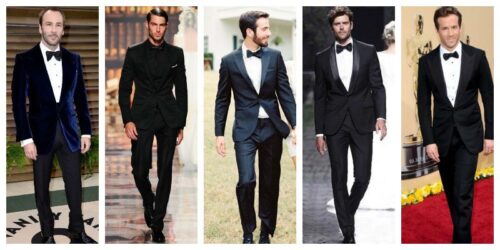 Source
#14- Decent Black and White Combo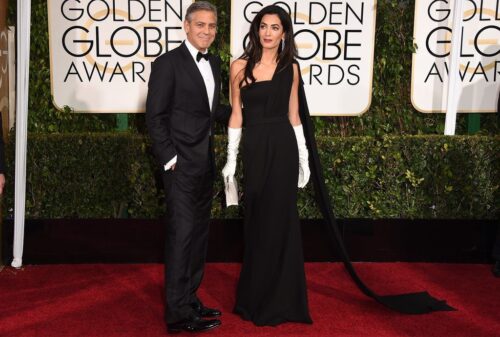 #13- Charity Event Dress Idea from Hugh Jackman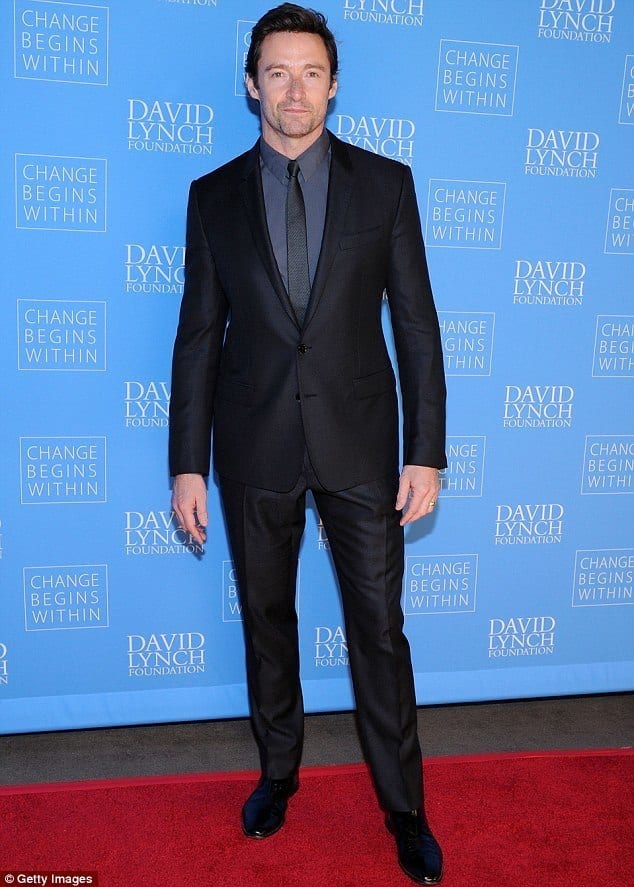 #12- What to Avoid When Choosing Dress
Choose a shirt that doesn't you look like manages a strip club. Along that wear the tie properly. We don't much love shiny suits, but if you're going to wear one, you should commit to wearing it well. Otherwise, you look bizarre and very tacky. Learn this from Ryan Reynolds wardrobe here.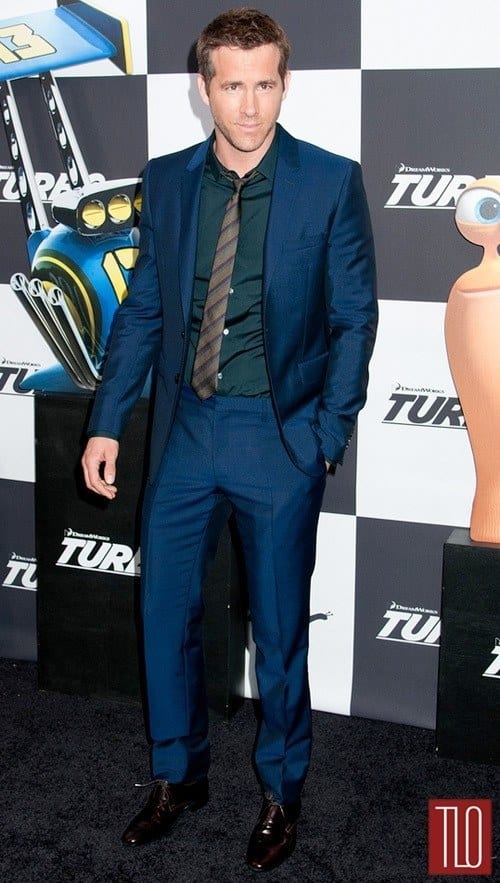 #11- Thick Beard Guys Dressing Idea
Now this is a great grey suit with a lovely pocket square.Ben Affleck did it so well. None of that weird lapel fabric and looks very decent.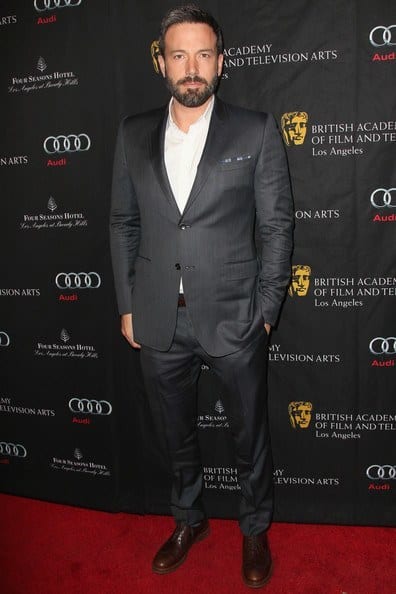 Source
#10- Date Night Outfit for Men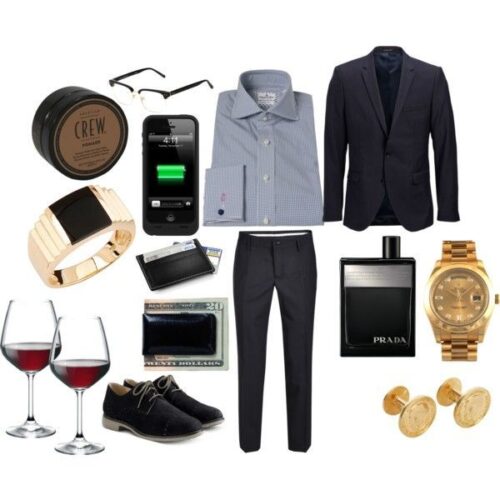 Source
#9- Dress Shoes to Get This Attire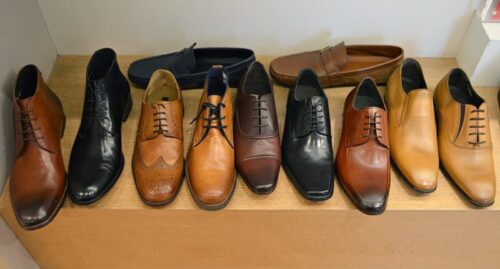 #8- Tuxedo vs. Tie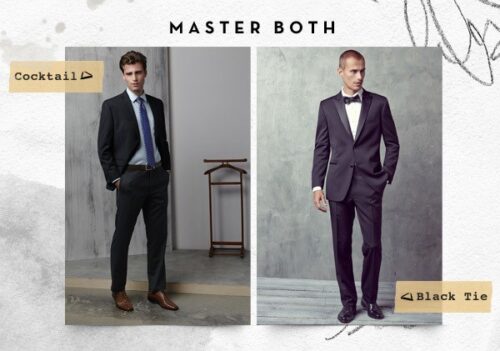 Source
#7- How to Make a Pocket Square
The pocket square gives a simple but sophisticated look. All you need to pull it off is a few tips. Which are mentioned above.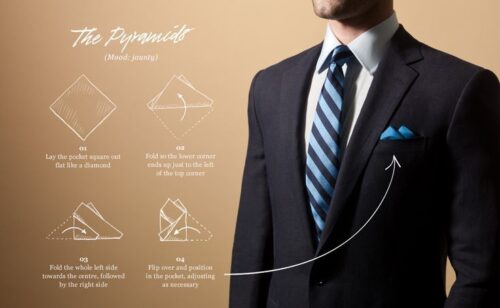 Source
#6- Make a Pocket Square Like This

Source
#5- Stylish Old Men Outfit with Shawl Lapel
A rounded shawl collar can bring out any lines in your face to help highlight and bring out those features.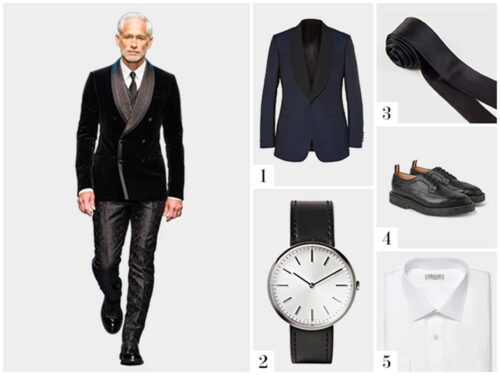 Source
#4- Skinny Suit for Young Boys
the stylist advises to make sure your jacket sleeve stops just at the top of your wrist, your pant length tailored right above your ankle, and your bow-tie sits at the top of your neck.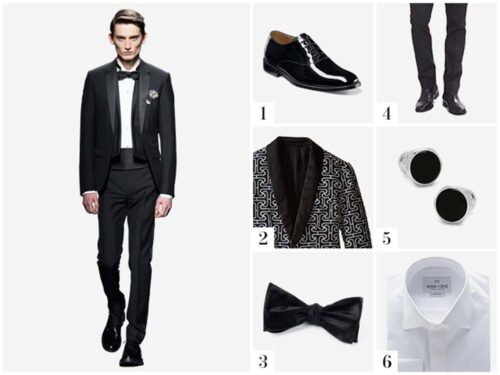 Source
#3- Turtleneck Outfit for Winters
The turtleneck is a well-known versatile piece when layering.  It also provides a more casual backdrop for a suit and keeps it formal at the same time.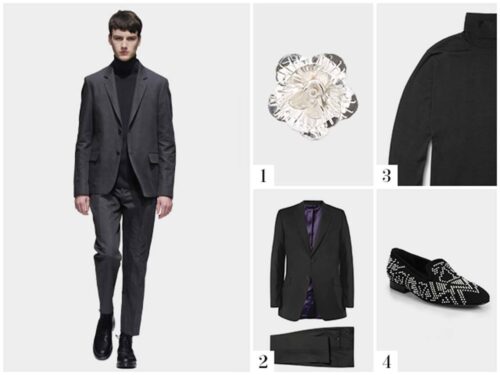 Source
#2- The Daring and Different

Source
#1- The Stylish Guys in Semi-formal Dress
Source