Top Plus Size Hijab Fashion Bloggers: For the longest, we have all believed beauty as others defined it in terms of colors, shapes, and sizes. However, the new shift in trends promotes body positivity and talks about how important it is to be confident in your own skin.
Self-acceptance is essential when it comes to celebrating body positivity. Uplift yourself and others around you by redefining beauty and loving yourself with each passing moment. Here, we talk about 10 beautiful Hijabi women that choose to celebrate themselves with strength and courage. These plus size women do not fear to talk about body shaming, self-acceptance, and self-love, which were previously believed to be topics that not everyone could speak about. Their strong will and positive attitude are worth looking up to. Get ready for a dose of inspiration which will leave you wanting to know more.
What Plus Size Hijab Bloggers to Follow?
Beauty is not size-zero, nor is it in curves. Beauty is resilience that each of these 10 beautiful ladies encompasses. Spread across the globe, these women take each day at a time, spreading smiles wherever they go. Their fashion sense and beauty choices are unmatchable and are all worn with absolute confidence.
We are in awe of how they beat social standards effortlessly and are now creating examples for others. They flaunt their Hijab proudly, making them stand out amongst the rest. They juggle between their responsibilities and prove that they are nothing less than superheroes. Like it is said, "not all superheroes wear capes."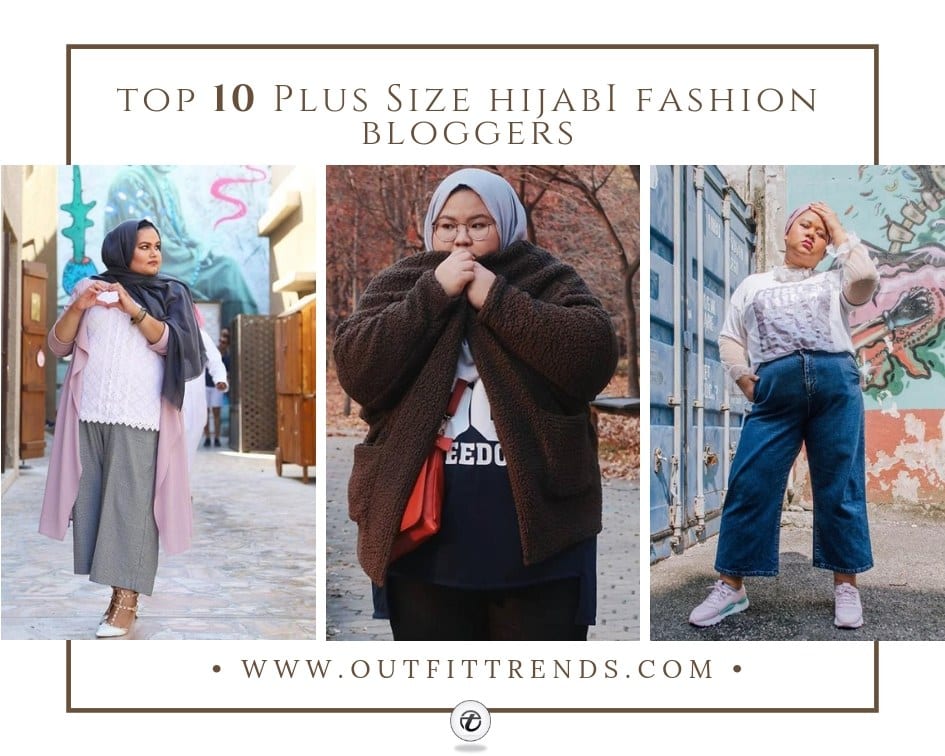 Iyza Aryff is a freelance Plus-size model and a fashionable one at that. Her Instagram feed is super aesthetic, and we love how she puts together outfits that are modern and creative. Here is her wearing a gorgeous pink shirt that she chose to tuck inside a pleated skirt. Her super cool fashion sense and her confident self make for a killer combination. Her everyday style is definitely on fleek, and we are taking notes.
We also recommend that you have a look at these Top 20 Hijab Fashion Bloggers Every Hijabi Should Follow.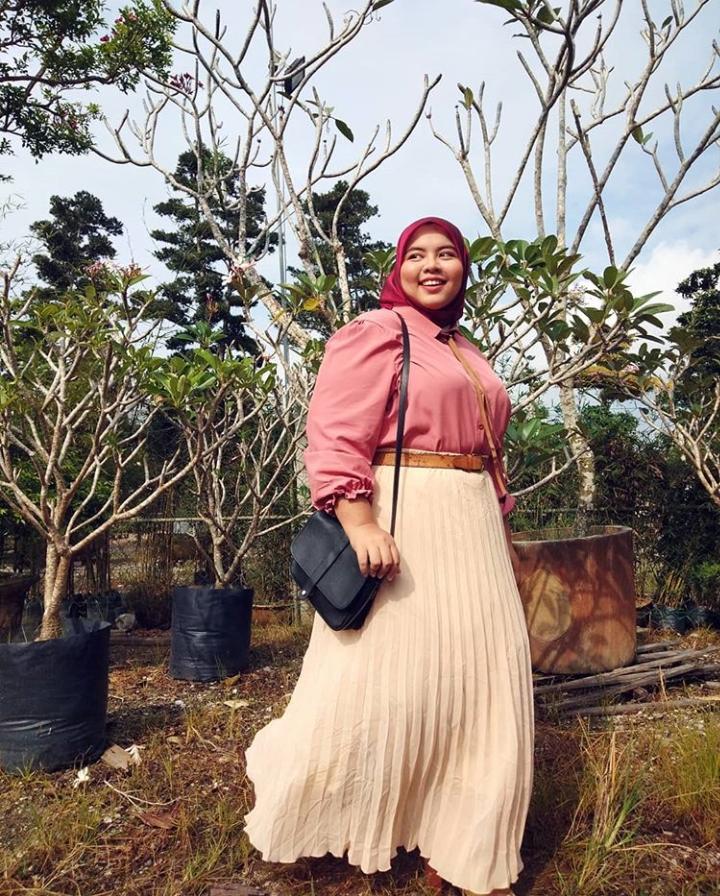 Here is another one of her uber cool outfit and we wonder how she does it all. With an audience of over three thousand, she is super impressive. We absolutely love how Iyza is detail-oriented and makes sure to capture every angle of her outfit. From her jewels to her shoes, everything is picked very carefully to go well with her outfits. She is inspirational when it comes to fashion for young girls.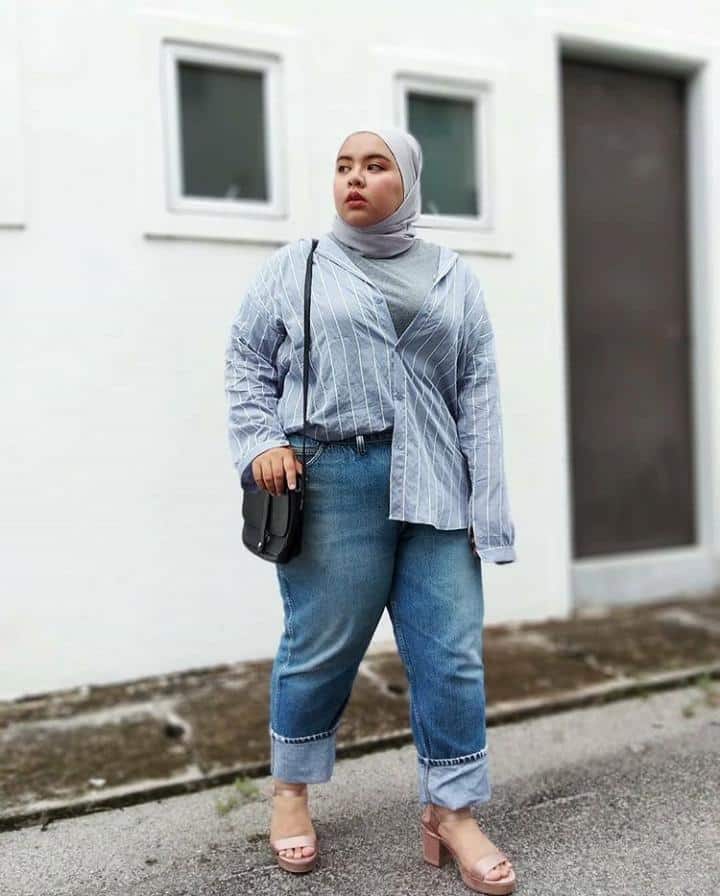 Nazirah, also known as Nazz, is a feminist, traveler and a woman who loves accomplishing it all. She is based out of Malaysia and makes sure that her style matches the weather there. The images from her trip to Turkey left me amazed, and I was compelled to want to visit the country myself. Her captions come straight from the heart, and there is always so much that she expresses through them. On her Instagram, she often jokes about her double chin, calling it her triple chin.
This is her portraying her 80's self for a series, and we are blown away by her sense of style. The turban wrap, funky shirt, and the wide-legged jeans are all stealing the show here. Following Nazz and reading more into her life, here is what we learned. The beautiful woman takes every chance to travel around but does not forget to count her blessings in life. For someone with an audience of over 3,600, it would be convenient not to talk about one's vulnerabilities, but I love how she is able to do it with such ease. Another lesson we got from her was to love one's own self. Despite being curvy, she loves to dress up and does so flawlessly. It would be a shame for wasting your life dressing up in boring outfits each day.
Afrah is a super mom who is based out of UAE and loves talking about lifestyle, makeup, and more. She is a big foodie which gives you ever the more reasons to follow her. She has a very comfortable and laid back sense of style that we absolutely adore. Many mommies out there often look for inspiration in terms of people who are comfortable enough in their skin to practice their own fashion sense. While being a stay-at-home mom may seem like an easy job, it definitely is not. We love how Afrah is able to handle it all with ease while juggling between all her responsibilities. Here is a picture of her from her trip to Washington, DC, which only proves her love for travel.

Despite being plus size, Afrah loves dressing up in floral outfits and pashmina scarfs. Watching her smile and go about her tasks with such confidence is definitely inspiring. She seems to own a large collection of Hijab Scarfs, and we definitely want to see more of them. Additionally, Afrah also talks about motherhood, and it is impressive how she is bringing up her 6-year-old son, Rahil. With a following of over 4,700, she is definitely someone to look up to.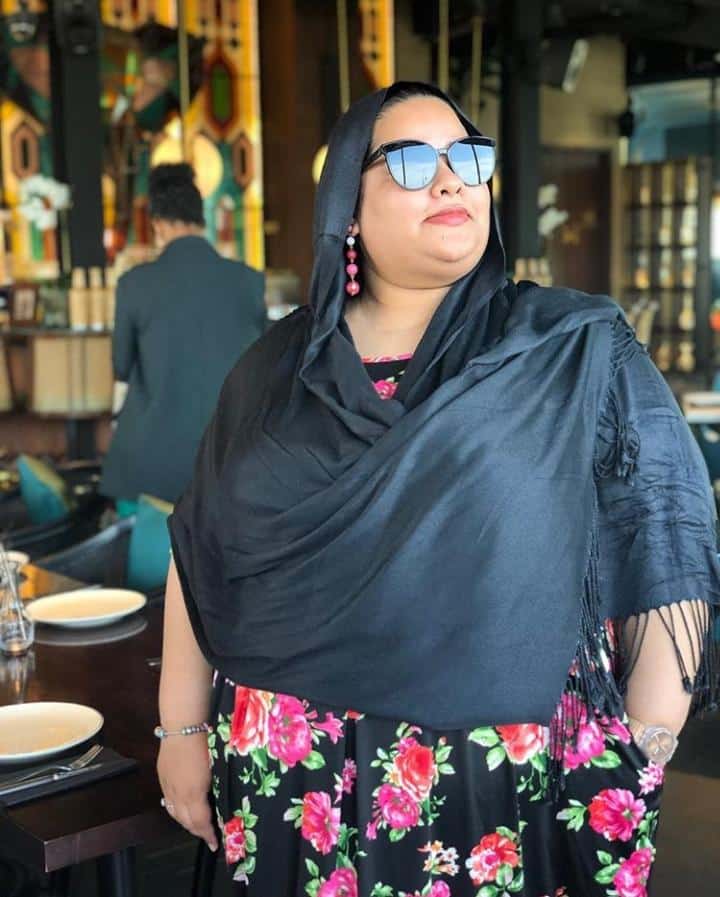 Mai Alsaudi behind the Plus By Mai blog is a Middle Eastern blogger and is a mother to a beautiful baby girl named Ameera. She is all about body positivity and also talks about the difficulties that she faced as a mother. 116 million women worldwide have been affected by PCOS, which is a hormonal disorder. Not many people openly talk about it, but through her blog, she talks about her own struggle with it. We love her chic and casual fashion style, which appears super comfortable.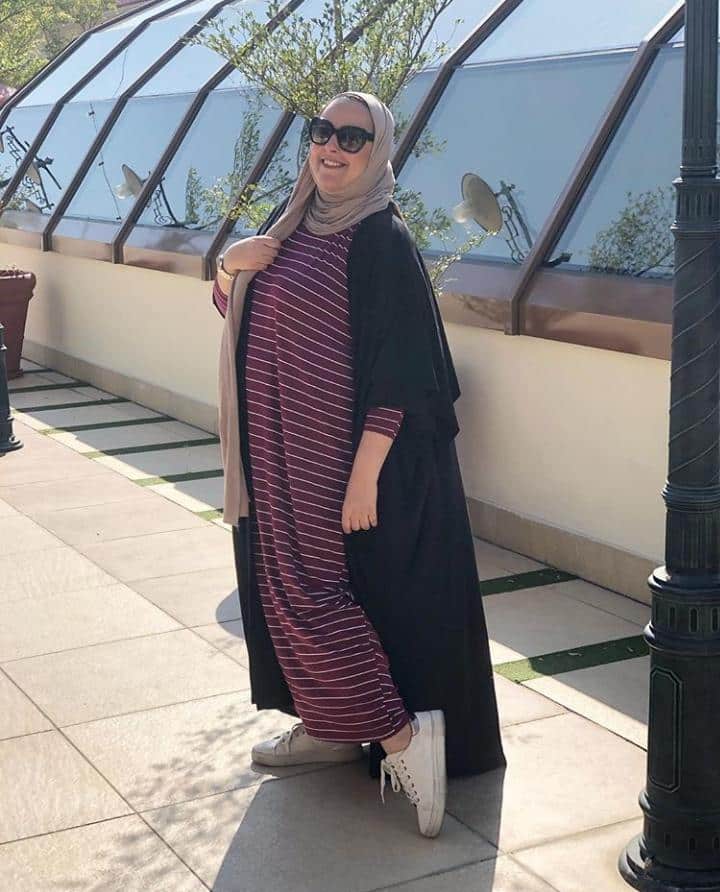 We have not seen a better-looking mom wearing wedges and sling bag so effortlessly. Being an Arab, she practices Hijab, and we admire her love for neutral colors that she is able to pair with almost every kind of outfit. She adds her personal touch to each look by picking out gorgeous pieces of accessories like sunglasses, handbags, and footwear. If you are a new mother or a mother-to-be and are looking for inspiration, Blog by Mai is the place for you.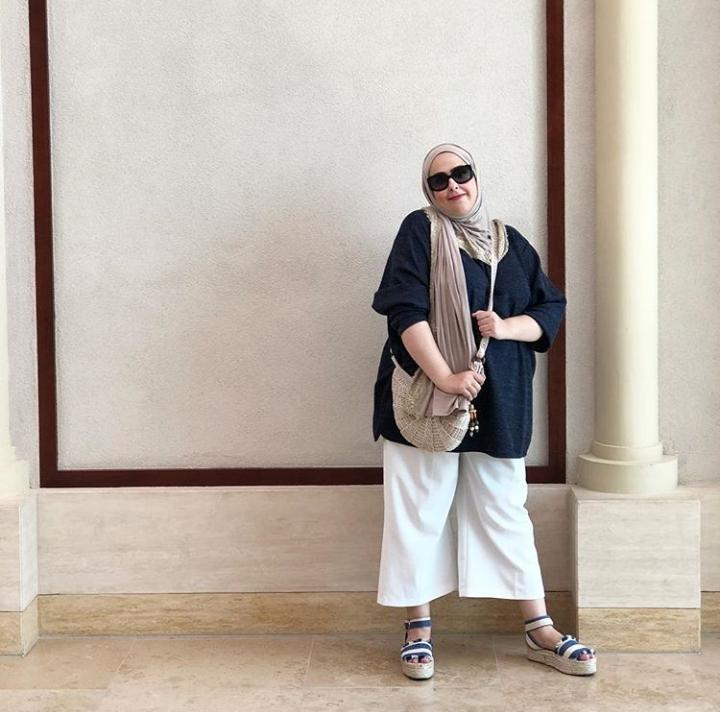 Hafsa is a motivational Muslim mom based in Chicago who claims to help moms be happy with themselves and their bodies. Despite having a simple and minimalistic style, she is definitely someone we take much of our fashion inspiration from. Her winter coats and beautiful scarfs are enough to brighten our Instagram Feeds. Hafsa often talks about body shaming in terms of skin color and weight. On other times, she talks about her beautiful family and the relationship she shares with her husband. She saw him for the first time on her university campus where he was draped in a Canadian flag, running about and screaming as Canada had won the World Junior Hockey Championship. That is when she told her friend, "I feel so bad for whoever marries this crazy guy."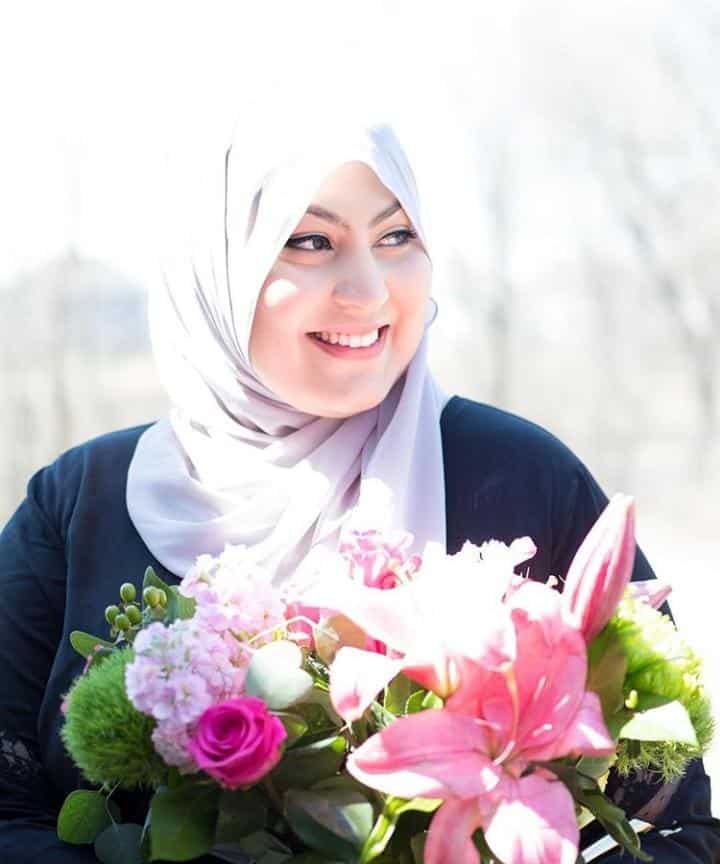 The ways in which Hafsa chooses to talk about her struggles, vulnerabilities, and shortcomings are commendable. More often than not, bloggers choose to filter out the happy moments of their lives when displaying their lives publically. This gives the impression of how perfect their lives are, which is often far from reality. Hafsa's struggles with her weight, motherhood, and work are genuine. The way she deals with it all is a real example of resilience.
Here is one of our favorite Fashion bloggers, who is also a journalist. She is a Desi at heart and currently resides in Dubai. She is Pakistan's first plus-size reporter and an amazing one at that. Her statement style involves wearing a head wrap as a Hijab along with some super quirky outfits. Arfa often gets questioned about her positive body messages, which are construed as promoting obesity. She defends herself by talking about how she has lost over 20 kilos and continues to struggle with weight loss. She encourages compassion and kindness by speaking against negative body images and abuse against people of all sizes.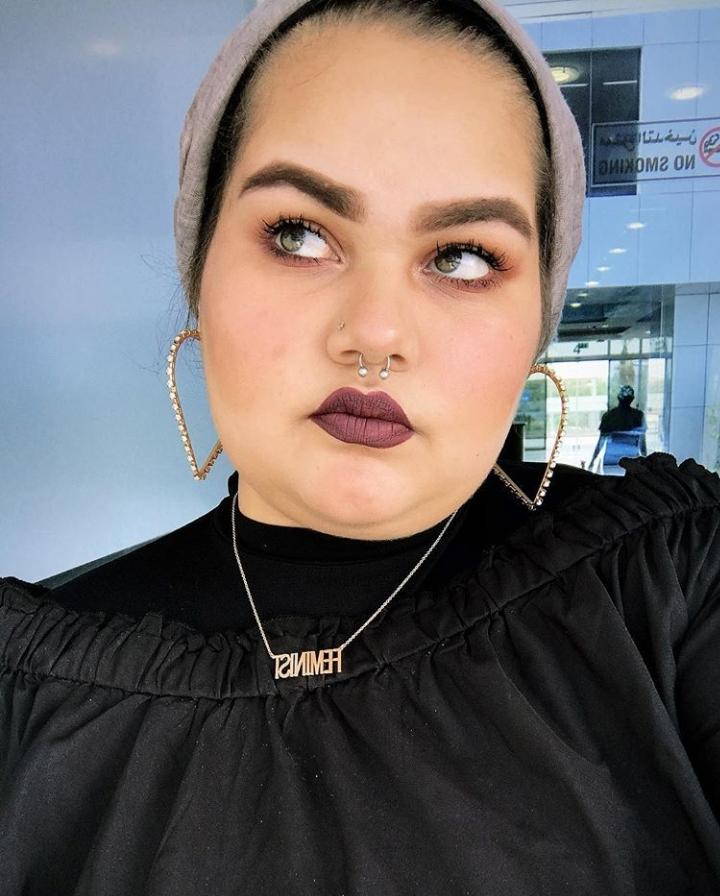 She has immense love for makeup, dressing up, and reporting. She also has a thing for concerts and is often spotted at them. Being a Pakistani, we love how she carries Eastern attire along with her Hijab. If you are a plus size Hijabi and like all things beauty related, Arfa is the person to follow. We love her super cute videos and reviews of makeup brands. She also talks about Mental well-being as someone who has struggled with depression and anxiety. She is a genuine person who talks about her shortcomings freely. The message we get from her is all about self-love and self-acceptance.
To find out about some more amazing Pakistani bloggers, have a look at these Top 20 Pakistani Beauty Bloggers To Watch
Sarah Aziz is another one of the most followed Plus Size Hijabi fashion bloggers. She has an eclectic fashion sense that is worth every praise. Being from Malaysia, she has a Southeastern style of doing the Hijab, which goes very well with her Western outfits. What we absolutely adore about her is that she does not believe in beauty standards, something that body positivity is all about. She posted the picture below with a Mean Girls reference, which gives us more reasons to follow her.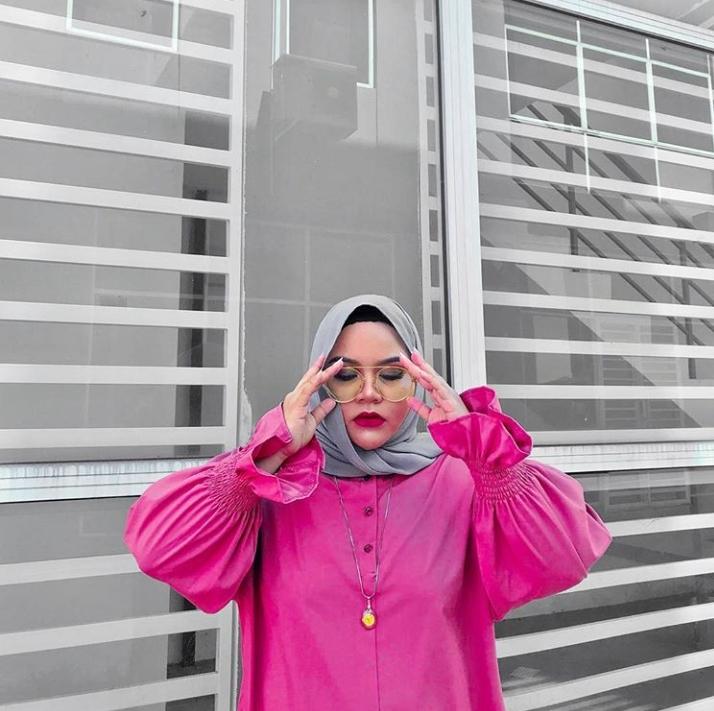 Sarah's fashion sense is something all young girls would want to replicate. We love her burnt orange winter coat that she added to elevate her simple everyday look. We love how Sarah does not allow her weight to stop her from dressing up. She believes that style knows no size, and we could not agree with her more.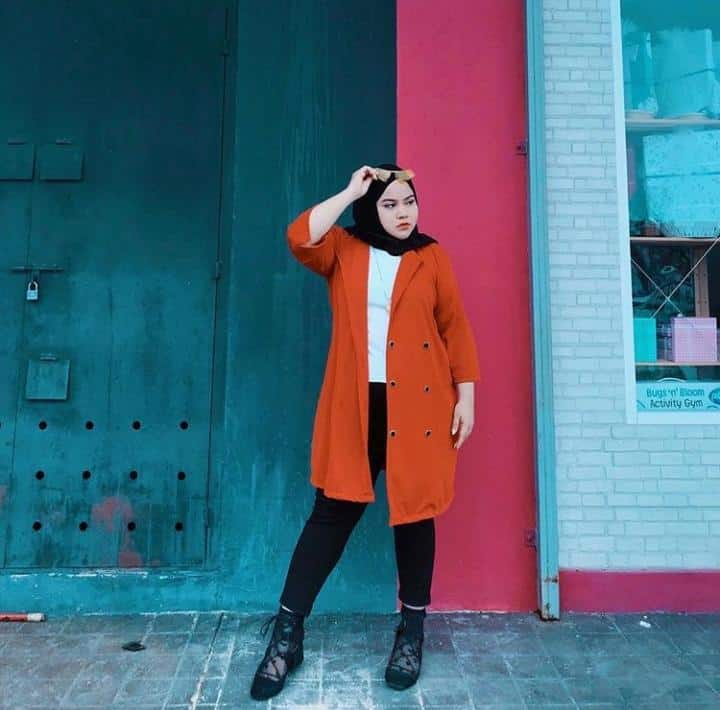 If sweet and sass had a face, it would be this supremely talented woman. Leopard prints, bold colors and a thing for makeup, are these not enough reasons to want to follow her? We love how she often takes to Instagram to talk about body shaming and how damaging it is. She talks about how she spent years obsessing over her weight and often looked into the unhealthy means of losing weight. Weight gain and weight loss are daily struggles that we all share but often do not feel the courage to address it. With individuals talking about it on such platforms, it gives a sense of relief to know that we are not alone.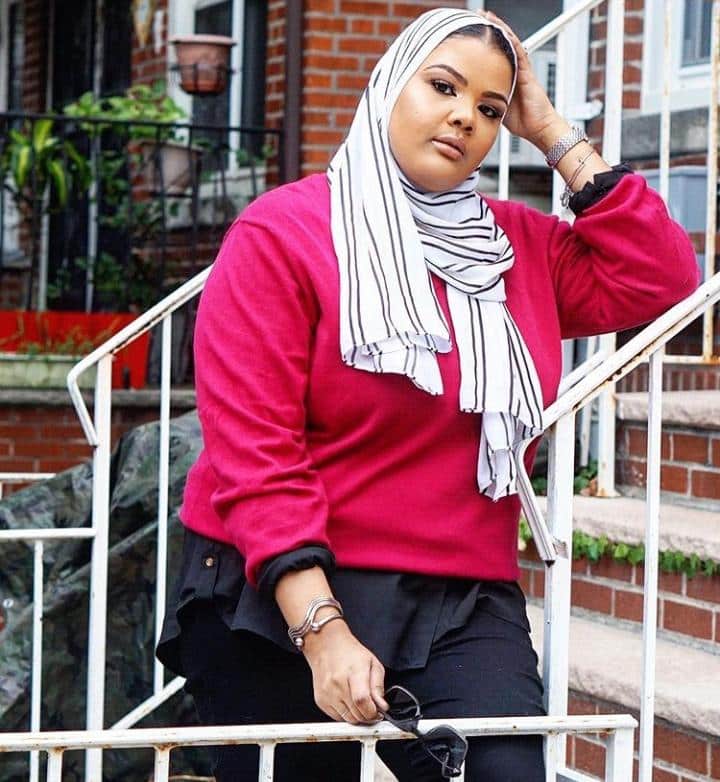 Learn all the right tips and tricks to doing makeup and skin care with her. Her casual style and positive outlook are definitely worth following.  Being an African, she loves talking about her culture, bringing it to light through her posts. We love how she is able to pull off both her heritage clothing, as well as, modern fashion outfits both effortlessly.
Yasmine is a Canadian living in Saudi Arabia and is all about Modest fashion and Body Positivity. She is currently pregnant, and we love her transformation. Her optimistic outlook at life and the hardships that she has faced make her who she is, and we are super proud of her. Yasmine is an avid traveler and loves showcasing different cultures and places. One thing we admire about her is how she expresses her gratitude publically.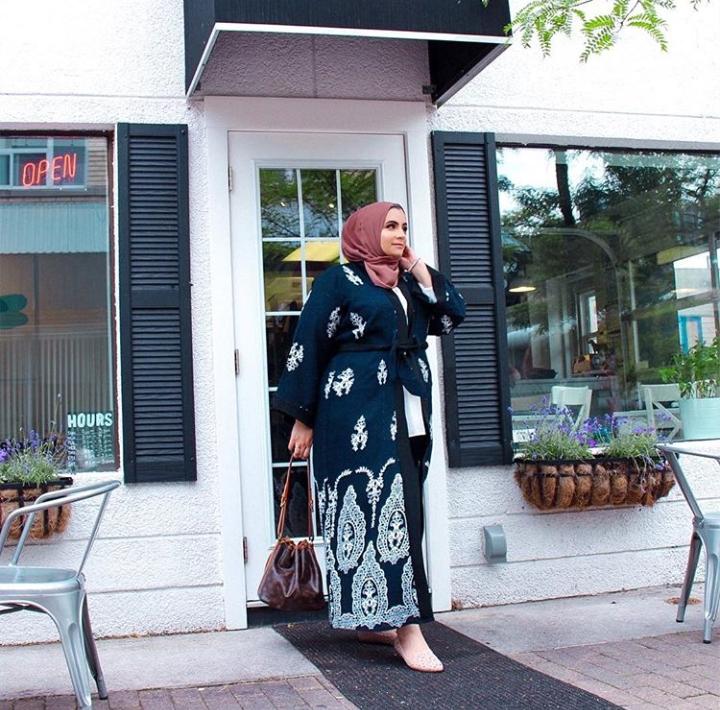 Yasmine often talks about toxic relationships and how important it is to break ties when it becomes harmful. She talks about finding love and accomplishing goals, not limited to time. With how fast paced our lives have become, it is helpful to unwind with some positivity thanks to her. Looking at the picture below, we cannot help but love her fashion sense. While there seems to be a blend of colors here, we love how they seem to be going together. Despite being a Hijabi, she is able to keep up with all fashion trends and pull them off easily.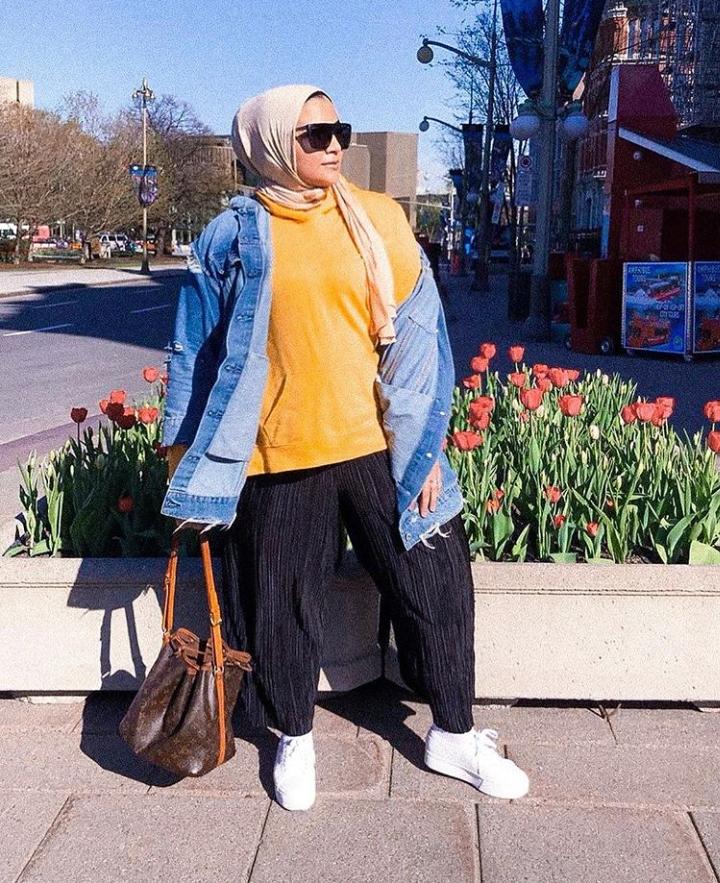 Kemala Sari is a young Indonesian Blogger who talks about all things fashion, travel, and beauty related. The 27-year-old is also good at self motivate and has a WordPress blog where she puts her thoughts to words. The tagline to her Blog, To my Mind, reads, "Honest and sometimes random." Her Instagram features some super cool images of her that scream Fashion goals. She redefines the definition of beauty, and we are all for it. Kemala also happens to be one of the most followed Plus Size Hijabi bloggers.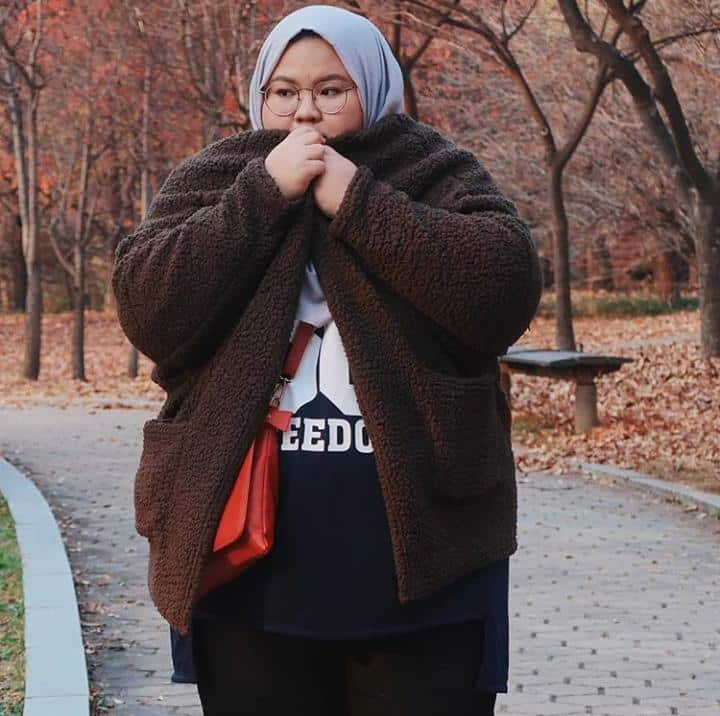 This adorable image of her tells us exactly how to do Winter fashion for Plus size girls. Being a plus-size and a Hijabi does not get in her way of expressing herself. She often takes to her Instagram to talk about body shaming, and here is what she has to say, "Body shaming on social media is like a natural thing done by almost everyone. So natural, they do not consider it an act of abuse because they are used to seeing it on Social media," and we could not agree more. We love how she is a source of positivity and can help many with her words of wisdom.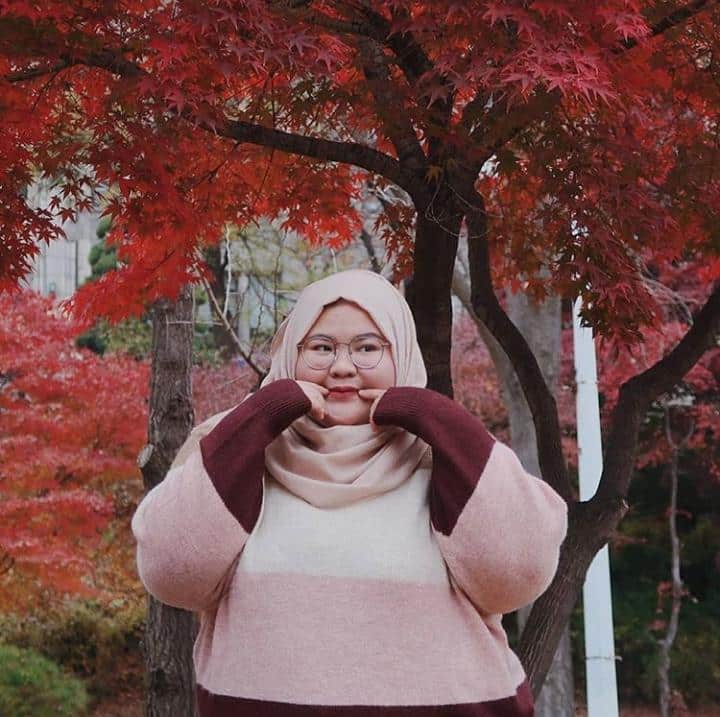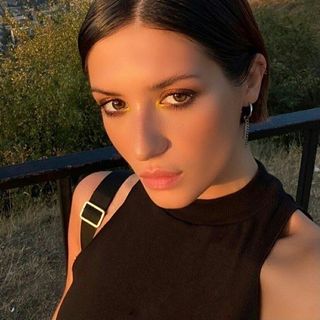 Avid reader and Fashionista. London Based freelance lifestyle editor