Girls Check Shirts Dressing Ideas. Who doesn't love check shirts. They are smart, sexy, and stylish. But are you sometimes confused about how to wear check shirts? I mean wearing it the simple old way gets boring at times, doesn't it? Well, today we have for you a collection of really unique and different ways of wearing check shirts. You can use these ideas to give your old check shirts a completely new look and a new outfit. So here are check shirt outfit combinations that you can wear in all seasons.
How to Wear Check Shirts
#18. Casual Check Shirt Outfits
Skirts of all lengths look absolutely adorable with check shirts. Just be careful when choosing the colours, and avoid over-accessorizing the outfit.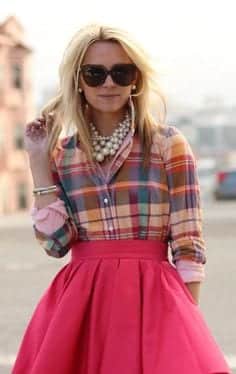 via
#17. With Tulle Skirt
Looking for a check shirt outfit for a formal event or date night? Wear it with a tulle skirt and look absolutely gorgeous.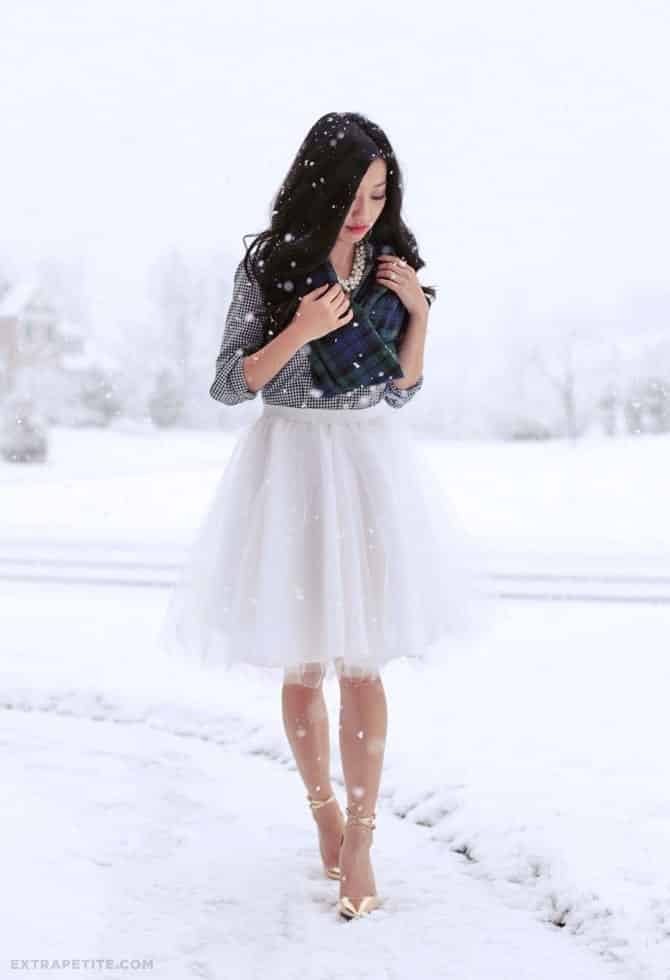 #16. School Girl Wear
Here is another great casual outfit. Adding a belt to a regular or over-sized check shirt gives it a really different look. You can either wear it with shorts or go for tights. Long boots are definitely the best choice for this look.
#15. Shirt Around the Waist
No matter what outfit you are wearing, tying a check shirt around, it makes the outfit look so comfy and effortless. This is like the best street style fashion with check shirts. Oh, and for more street style fashion ideas, don't forget to have a look at these 18 popular girls street style fashion ideas this season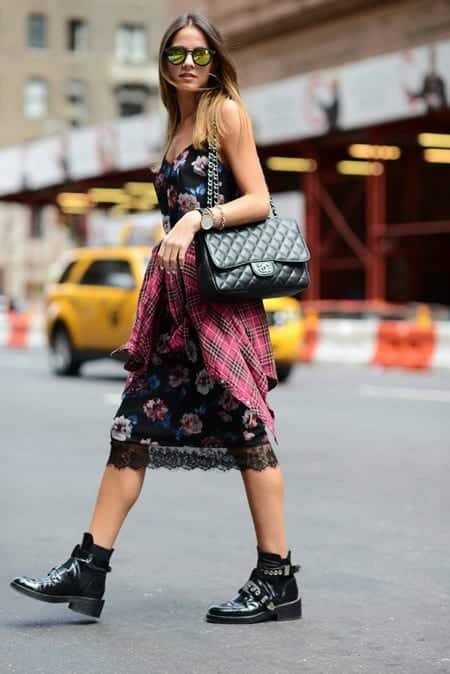 via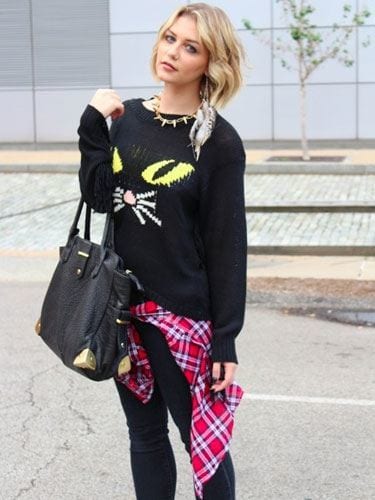 #14. Professional Look
Ever thought about how to wear check shirts to work? And if you have already tried wearing it, then this time give it a go with a leather skirt. It's such a feminine and professional outfit.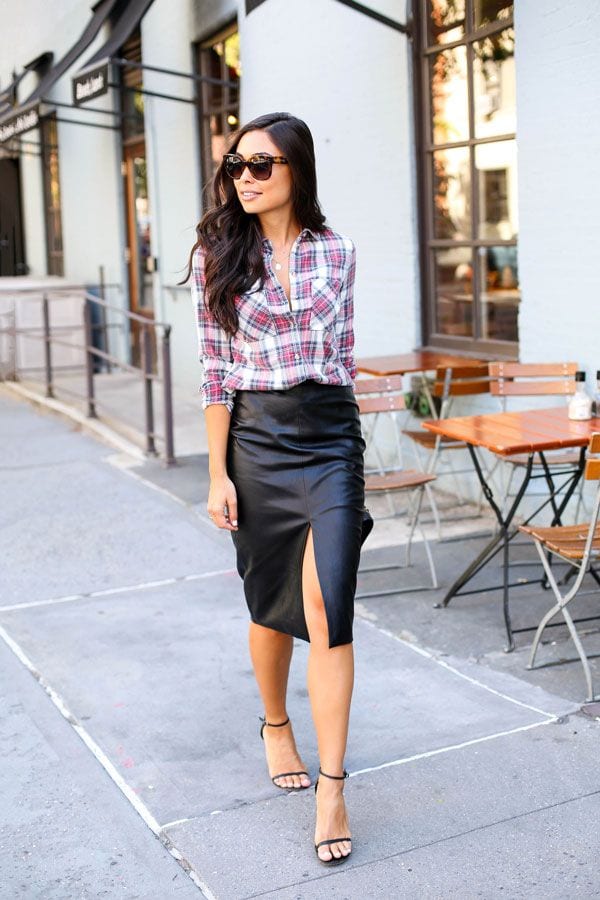 #13. College Girl Style
Here's another great outfit for school and college girls. Put on a check shirt with a maxi skirt and be the star of the day.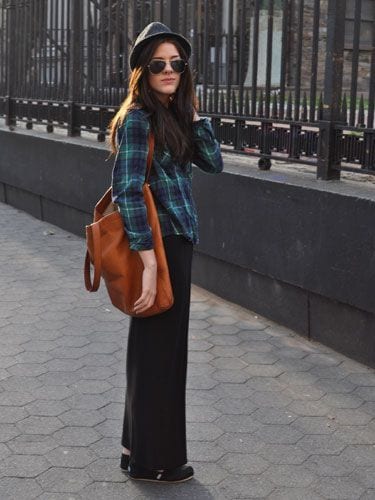 #12. Layering – Check Shirt Outfits for Winters
Layering is a great way to wear check shirts in winters. You can use sweaters, blazers, long coats or anything you like but the check shirts really brings them all together as well as some nice colours to the outfit.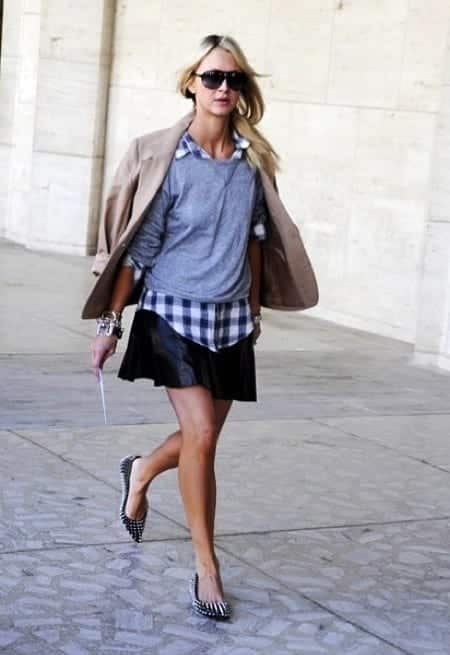 #11. Plus Size Girls
Plus size girls can look great in any outfit designed with check shirts, but this style is surely the best. Oh and I love the matte red lipstick she's wearing with the red check shirt. Her make-up is absolutely spot on. For more ideas on plus size outfits, have a look at [highlight]18 gorgeous party outfits for plus size women this season[/highlight].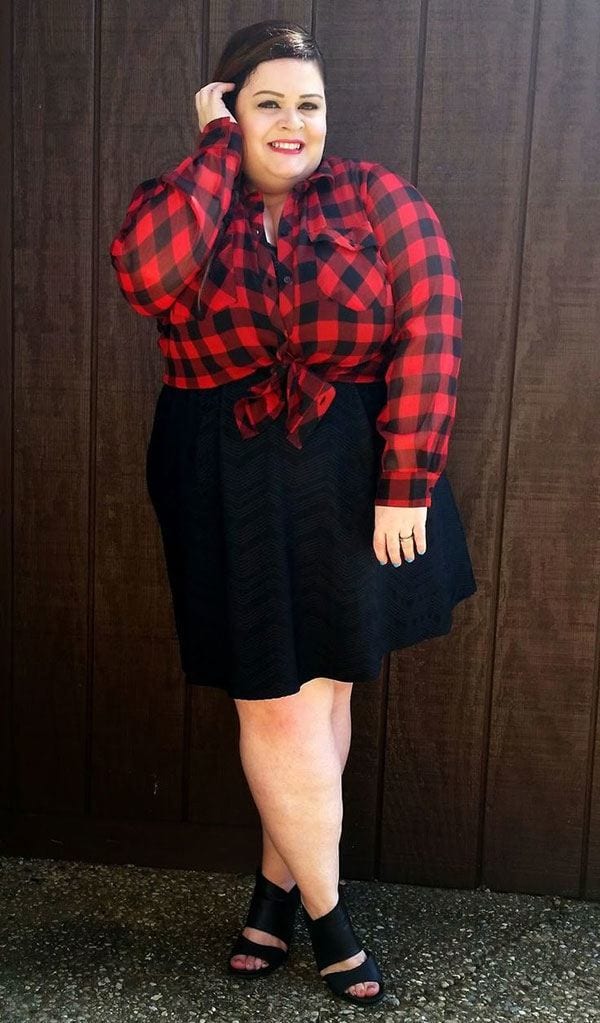 #10. Wear a Check Shirt Like a Cardigan
Going out shopping or hanging out with friends? Try wearing your check shirt like a cardigan for a chic, stylish and yet effortless look. A messy bun and sneakers would look great with this outfit.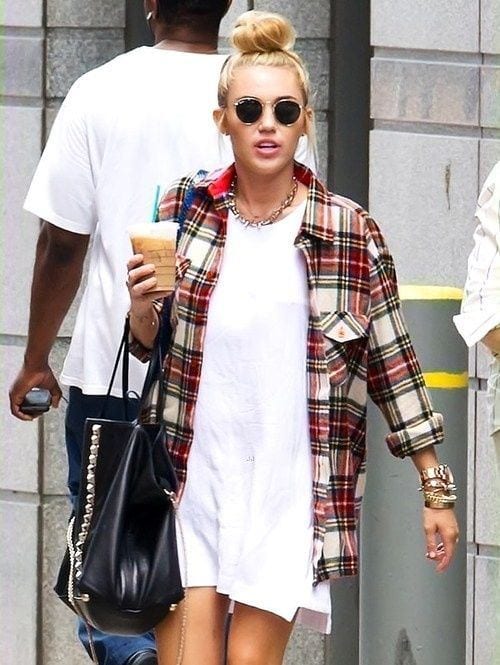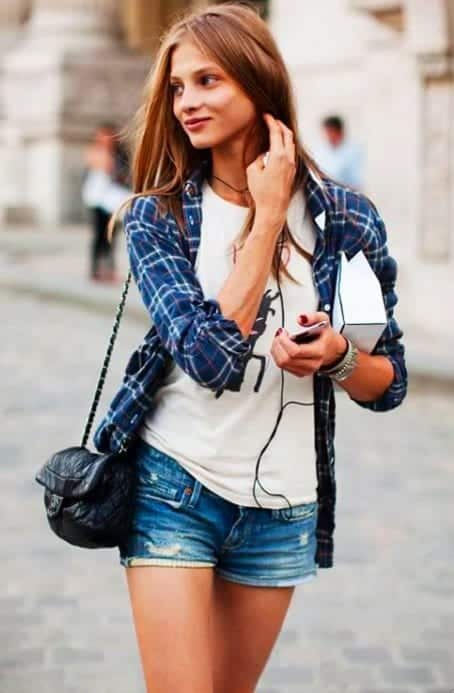 #9. Vests
Though any sort of vest worn on top of a check shirt makes a classy outfit, this fur vest outfit inspired by Rihanna is great.
#8. Denim Day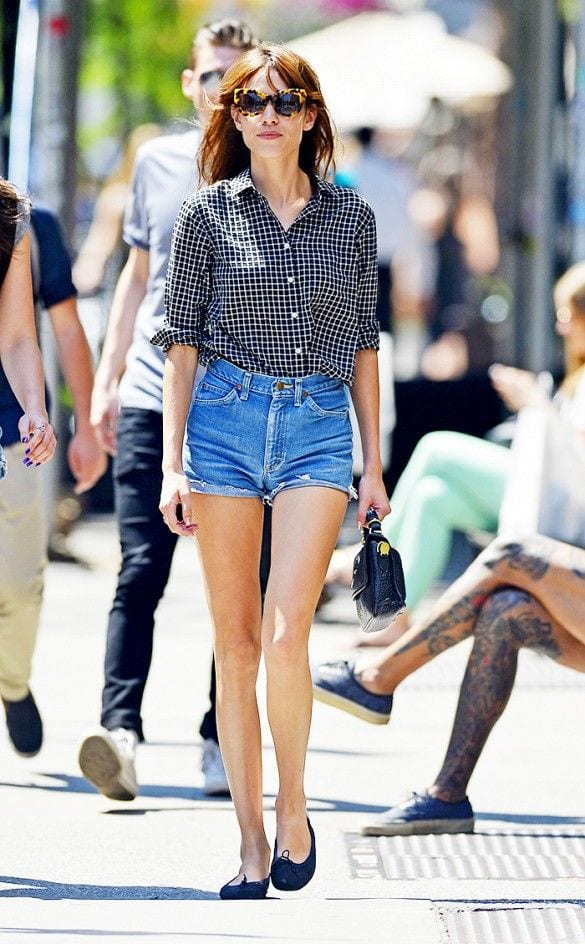 #7. Wear a Check Shirt with a Maxi Dress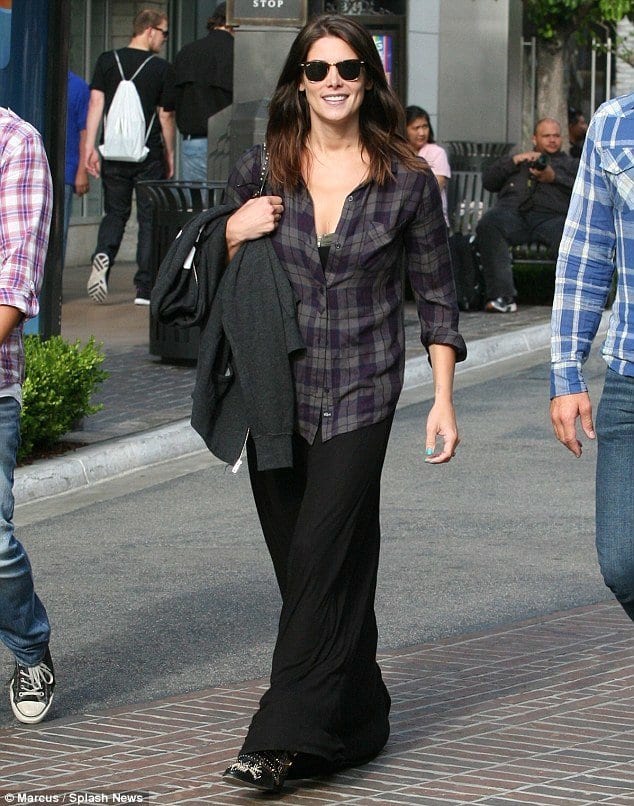 #6 Check Shirts and Jeans
Cool and casual look by Kate Hudson. The flip flops look great with the look, and so do her sunglasses. If you like sunglasses, then check out these classic Gucci sunglasses for women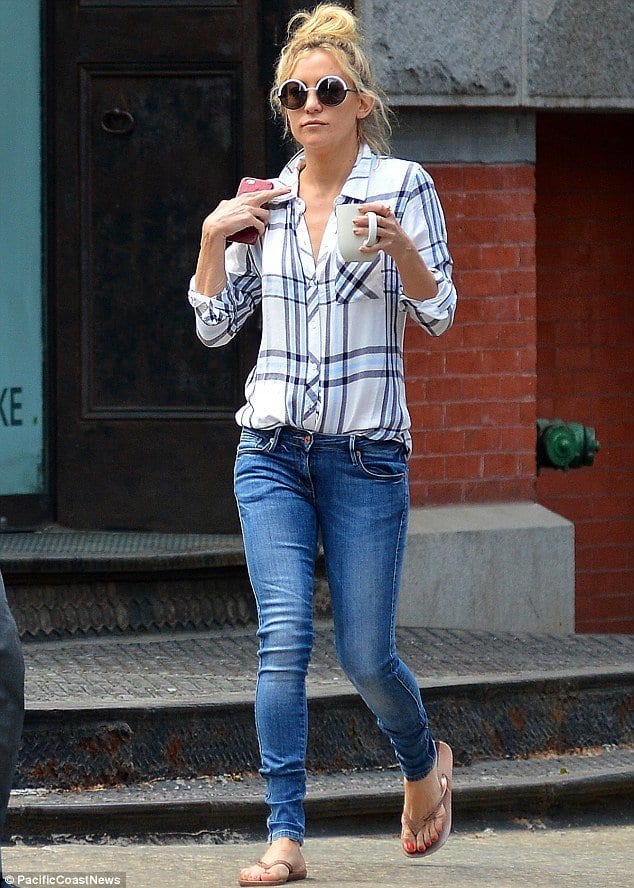 via
#5. Check Shirt with Matching Pants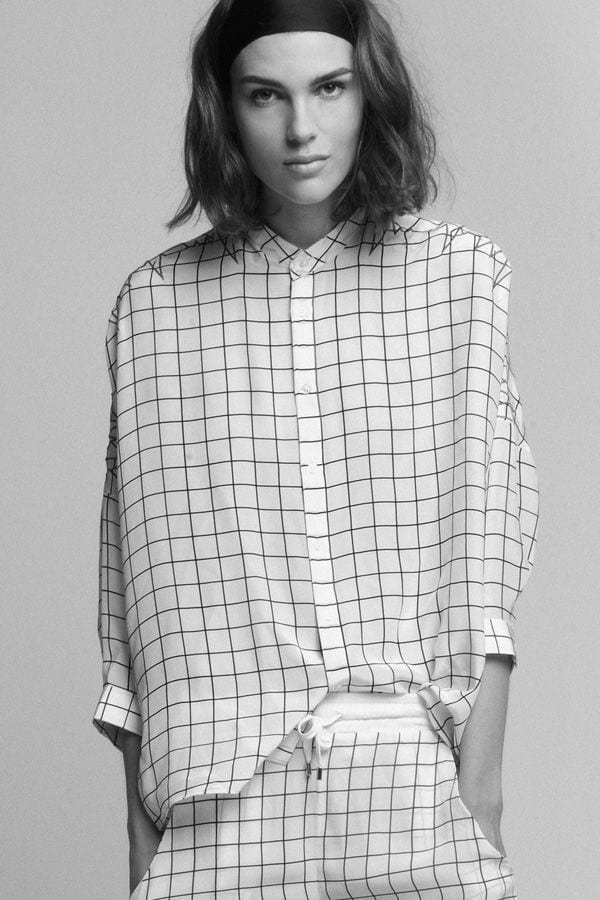 #4. Suspenders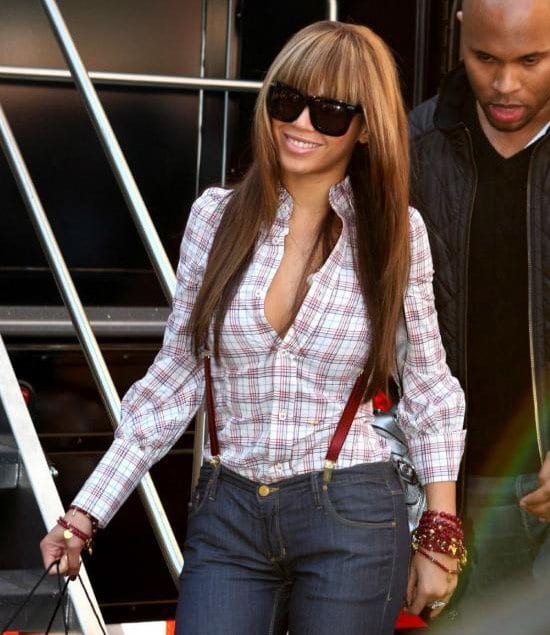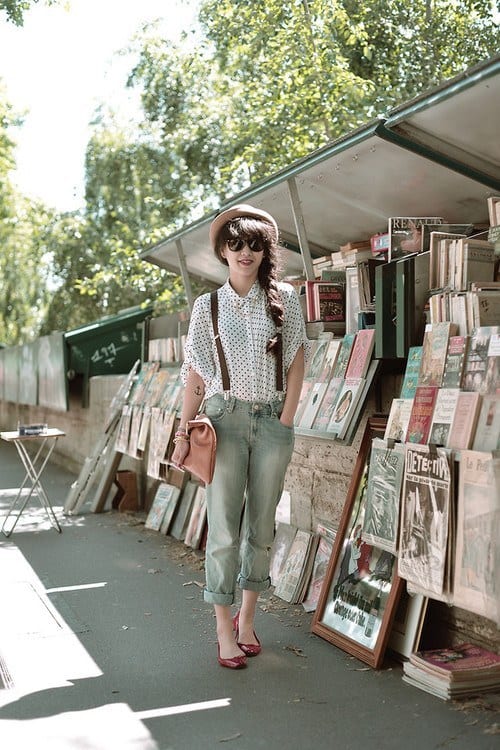 #3. Check Shirt Clothes for Work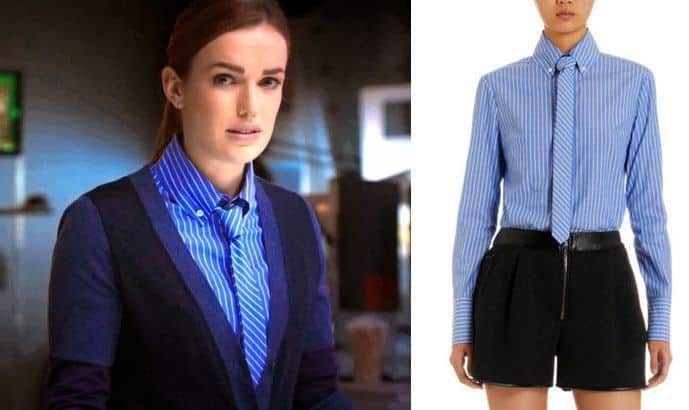 #2. Casual Check Shirt Outfit for Winters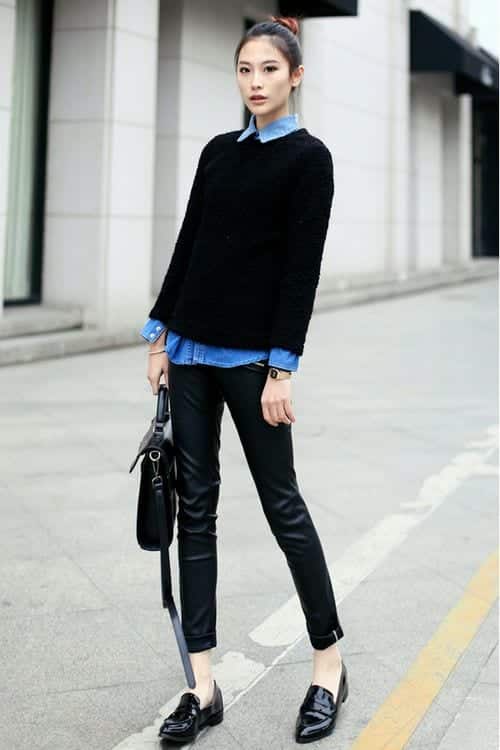 via
#1. Partners
Who doesn't love dressing up like their partners? Check shirts give you the perfect opportunity to share your love with your boyfriend, fiancée, or husband. You can either choose the same shirts or go for contrasting colour in the same design. The idea is also perfect for an engagement, anniversary, or family shoot.