House Party Outfit Ideas. When it comes to house parties, you never really know what you are going to get. Will it be a handful of your closest friends or is there going to be a full rager in your best friend's basement?
Is it a family affair or are you tagging along with your roommate to hang out with people you have never met before? Whatever the case, figuring out what to wear can feel a little tricky as you navigate all the different scenarios a house party may entail, never mind factors like how to actually look good at a party, how to feel comfortable without sacrificing style, or what to wear to a house party in the winter. But have no fear, friend. In this article, we are going to give you the lowdown on appropriate house party attire as well as 25 outfit ideas to inspire you! Let's get started.
How To Dress For House Parties
Before we get into our outfit picks for this article, have a look at our top 7 things to keep in mind if you have been invited to a house party:
Don't be too dressy. A house party is not the same as a club scene. Cocktail dresses and sky-high heels might be a little much for a simple house gathering.
Be smart with footwear. If you plan on dancing at any point in the evening, high heels might not be your best bet.
Don't wear super skin-tight clothing… if you plan on staying for several hours. You won't feel comfortable, especially if you are drinking or eating.
Keep your look low-maintenance. The last thing you want as you try and enjoy yourself is to have to stop and adjust an annoying strap or retuck your tank top all night long.
Tuck some makeup wipes and extra makeup in your purse. House parties can sometimes get a little hot and crowded. A discreet wipe under your eyes with a wet cloth and an extra swipe of lipstick will keep you feeling fresh all night long.
Wear layers for a winter house party. Dress for an indoor party and simply layer up your outerwear so you can ditch those layers in the spare bedroom or in the coat closet.
Keep your outfit casual but chic. A well-fitting, flattering outfit that doesn't pinch or make you have to suck your stomach in all night will allow you to enjoy yourself and feel confident in your body and clothing.
For some more amazing ideas, check out
Pool party outfits
Have a look at some of the best outfit ideas and dresses you can wear to a house party: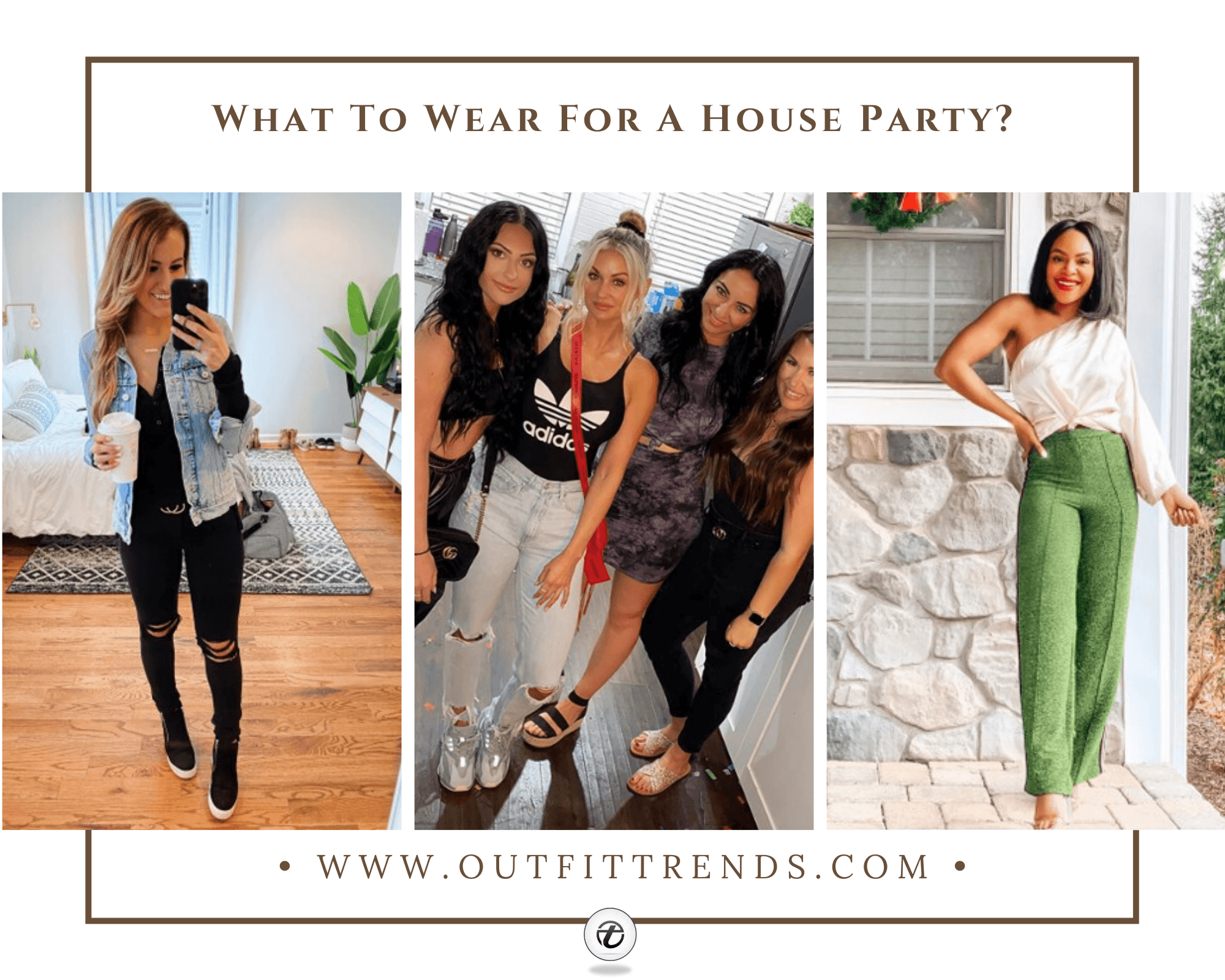 ↓ 25. Crocheted Dress & Studded Sandals
Every gal needs a go-to summer look for all occasions. We love this short sleeve crocheted knit dress worn with studded strappy sandals. This look is both casual and stylish and you can dress it up or down depending on the flavor of the party. Accessorize the look with some bright-colored accessories, especially if this is a day party during the summer. Leave your hair down or style in a half-up, half-down do and you are ready to have some fun!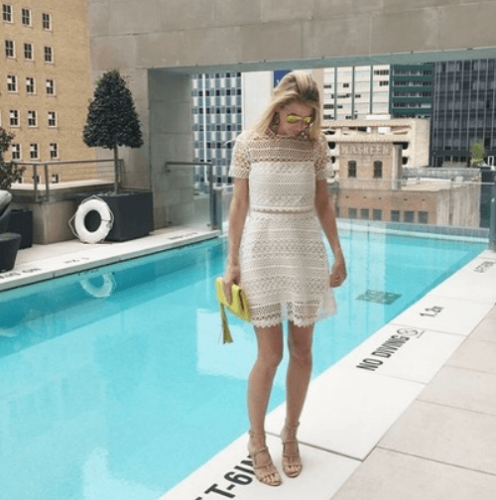 ↓ 24. Off-the-Shoulder Top & Skinny Jeans
We love an off-the-shoulder top for party scenes. Not only is it a super cute and flirty look but it's also super trendy! Pair a ruched crop top with some ripped black skinny jeans and block heels. We recommend matching your top to your shoes or, if you can't do that, wearing black heels to match your jeans. Leave your hair down and keep your accessories simple! Here are some more ideas on What to Wear With Cold Shoulder Tops.
↓ 23. Bodysuit & Ripped Jeans
A super-easy way to guarantee you won't have to be constantly adjusting your tucked in top or cami is by wearing a bodysuit. We love this v-notch sleeveless version worn with some ripped boyfriend jeans and belted with a cute belt. Finish off the look with some ankle strap block heels and a little handbag.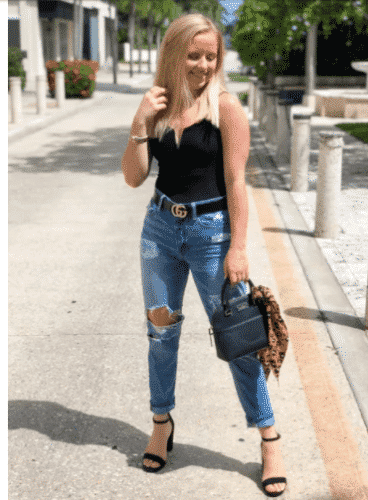 ↓ 22. Belted Dress & Pointy Toe Boots
Throw on a cute floral dress (opt for a darker toned dress rather than a spring or summer dress, as this will lend better to a party look) and belt it at the waist to cinch your figure and bring some structure to your look. Add a cute purse in a contrasting shade of sky blue and pointy toe ankle booties to elongate your legs and finish off your look.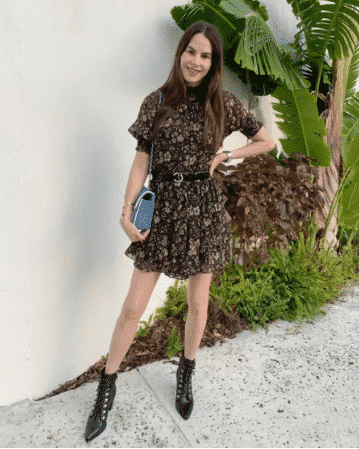 ↓ 21. Glam Sequin Dress
Go glam for a gorgeous party look. This mini sequin dress is perfect for a house party, especially during the holiday season. A belt tied at the waist is a great way to cinch the waist and accentuate the figure. Accessorize with a clavicle necklace and finish off the look with clear or silver heels.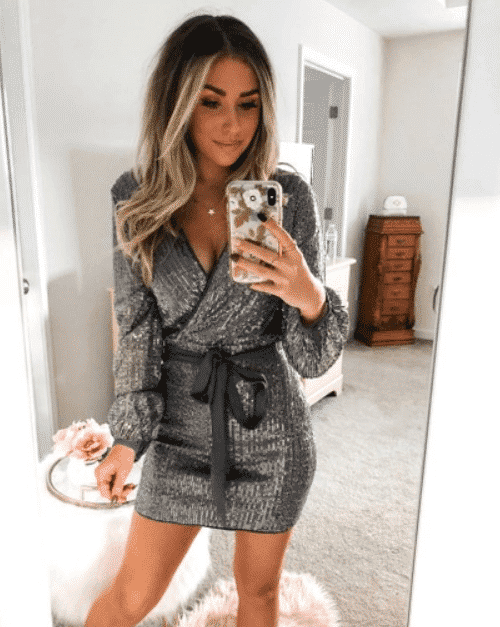 ↓ 20. High Waisted Shorts For a House Party in the Summer
High waisted shorts are perfect for house parties. You can pair them with a simple or fancy top of your choice. If you are confused about the right way to wear your high waisted pants according to your style, then you must have a look at High waisted pants outfits.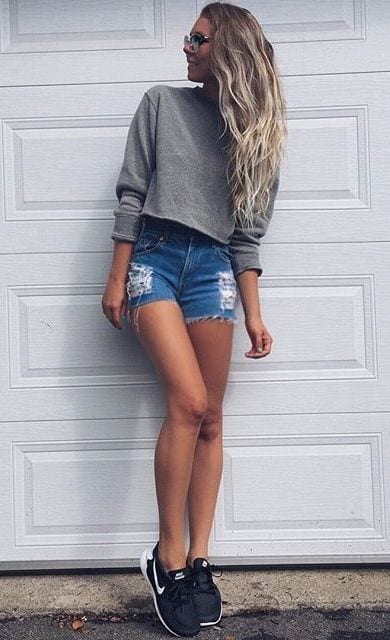 ↓ 19. Denim Jeans for Casual Party
If you are in the mood for casual dressing to the next house party that you are going to attend, then go for ripped jeans and a simple striped shirt. You can wear your favorite pair of black and white sneakers and also go for a leather jet black crossbody bag. This outfit idea is perfect for girls who want to dress effortlessly but look adorable and cute at the same time.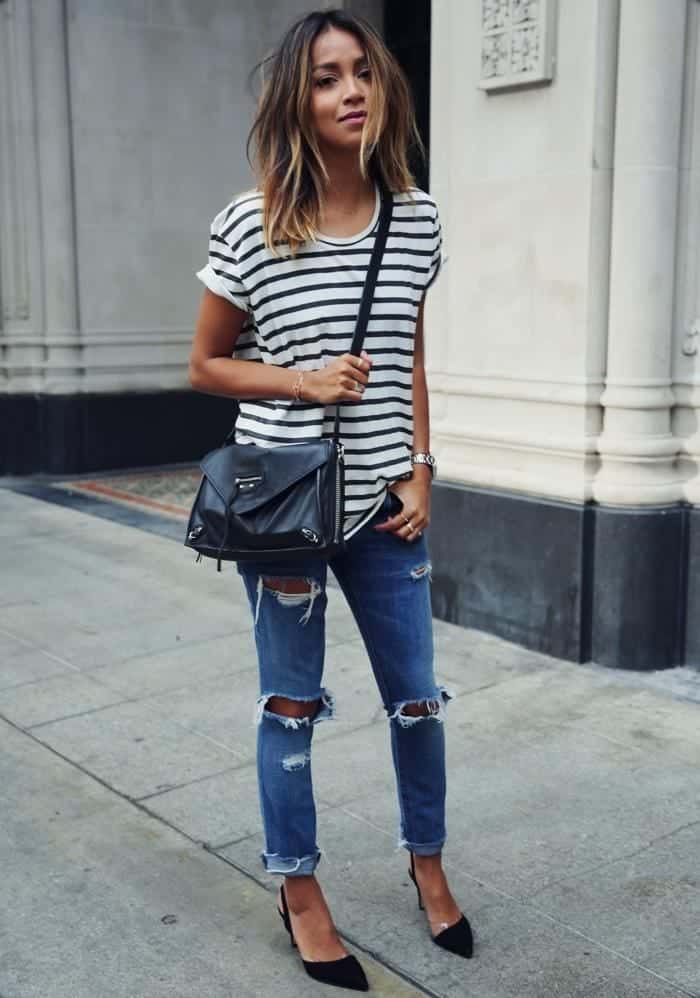 ↓ 18. Cropped Tops for a High School House Party
Doesn't Taylor Swift look extremely trendy in this crop top? You can wear crop tops to house parties with absolutely any kind of pants, shorts or skirts.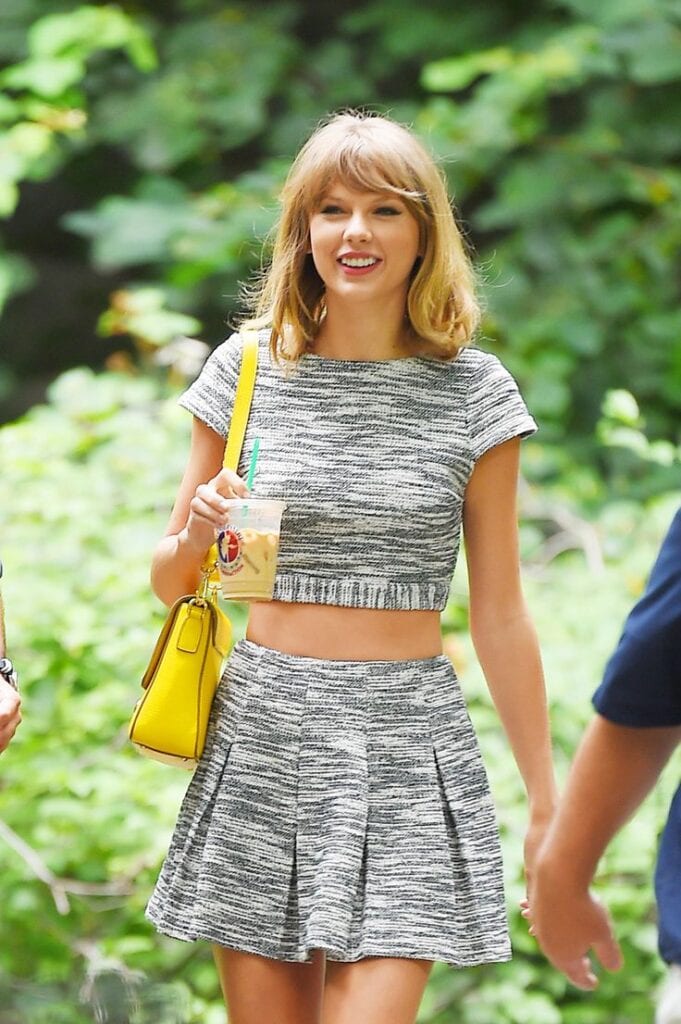 ↓ 17. Flared Trousers
The flared trousers trend goes back to the seventies where everyone wore these flared trousers all the time. Nowadays, these flared trousers are back in style. You can go for black flared trousers and wear a loose gray sleeveless shirt with trousers and bright red high heels for a comfortable yet modern and chic look, perfect for a house party in the city.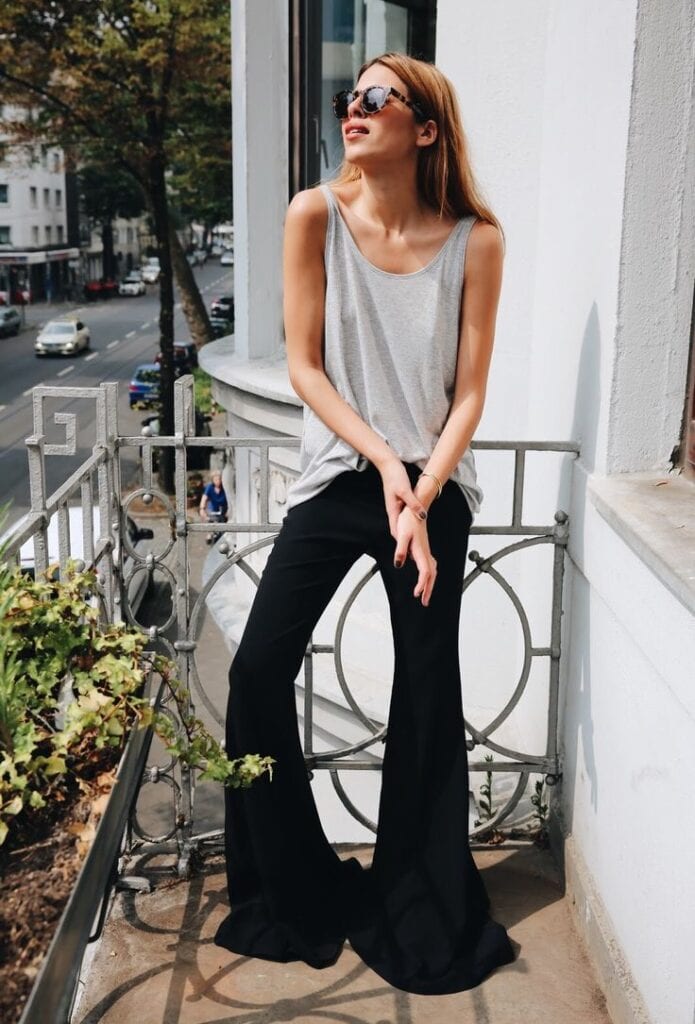 Source
↓ 16. Cropped Jeans
Just like cropped tops, cropped jeans are another thing that has stuck through the trends these last few years. Here is a casual look, perfect for fall. Tuck the front of your sweater into your jeans to highlight your figure in a low-key way. You can wear Converse with this look if you really love the casual style or you can switch them out for booties or combat boots to bring a little bit of a grungey edge to the ensemble.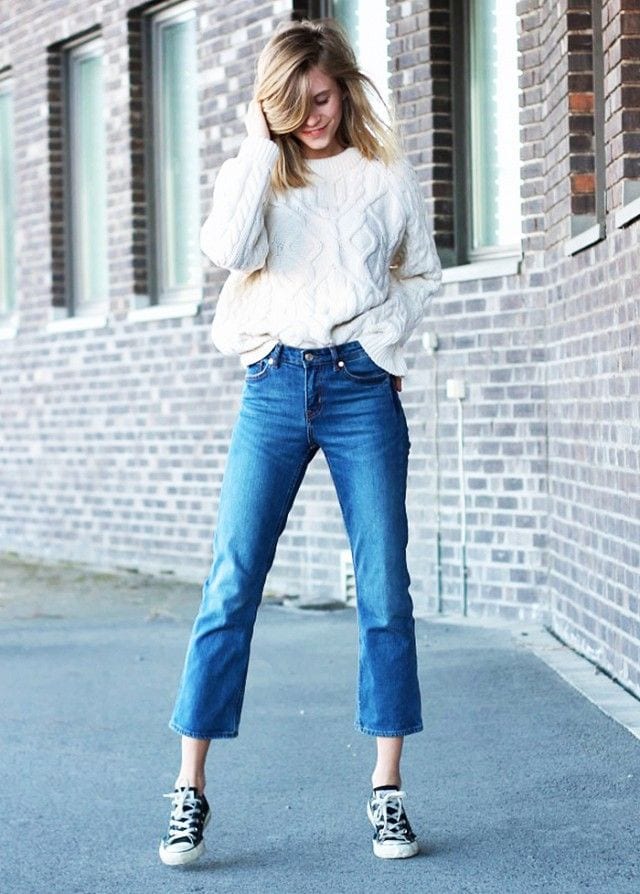 ↓ 15. Button-Front Skirt for Semi-Casual Look
Here is an outfit, perfect for city girls. We love how this outfit could easily transition from a dinner date look to a house party ensemble. Tuck a button-down pinstriped top into a button-front skirt. Accessorize with simple gold pieces and finish off the look with wedges, espadrilles, or even an Egyptian style sandal.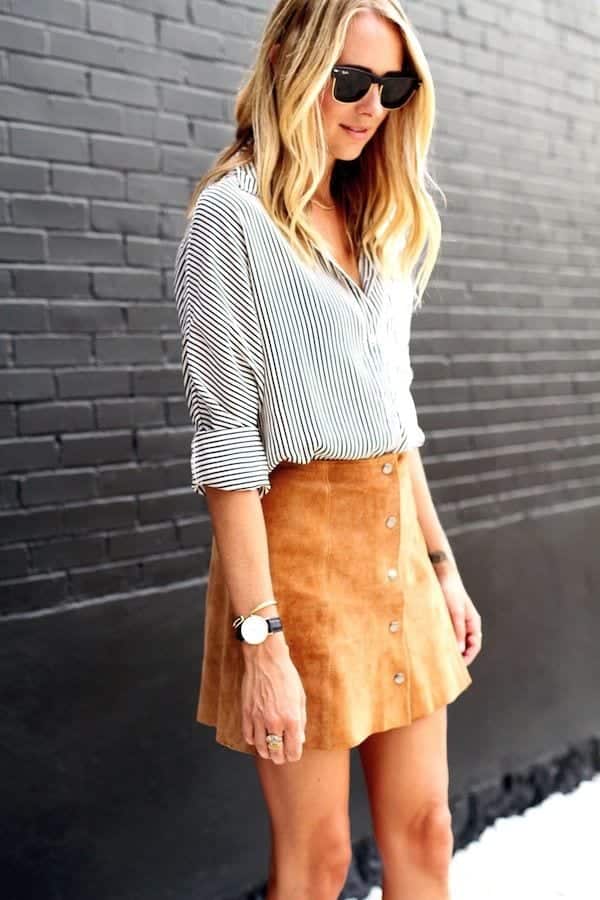 ↓ 14. Baggy Jumper for Grungey Casual Look
If you love a chic-grunge look, pair a loose taupe Merino sweater with baggy boyfriend jeans. Finish off the look with combat boots, suede pumps, or even a sandal.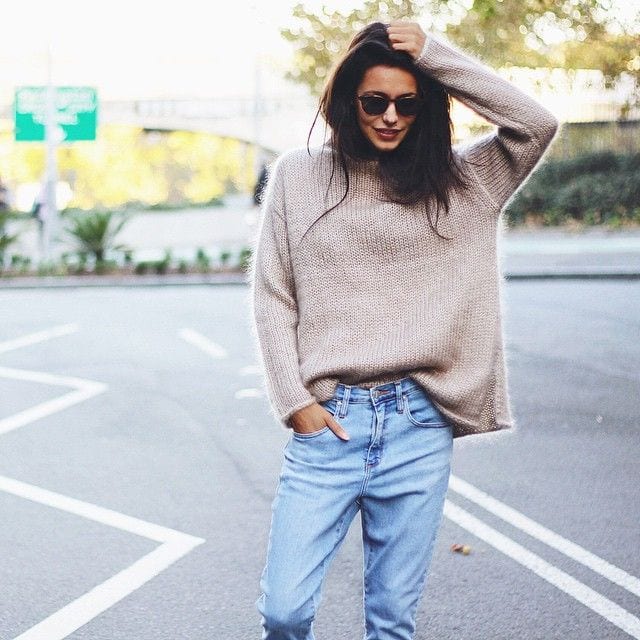 ↓ 13. Pencil Skirts for Dinner Party
Pencil skirts are a great option for dinner house parties where you may want to dress a little more chic. We especially love this look for a mid-winter party look. Go for a maroon or deep red pencil skirt and pair it with a thin nude-colored sweater. Be sure to tuck the top in a bit to ensure you don't drown your figure. For shoes, nude high heels are the best option. You can layer this outfit up going and coming from the party but don't wear too many layers indoors as most houses are kept quite warm in winter and feel even warmer if there are a lot of people.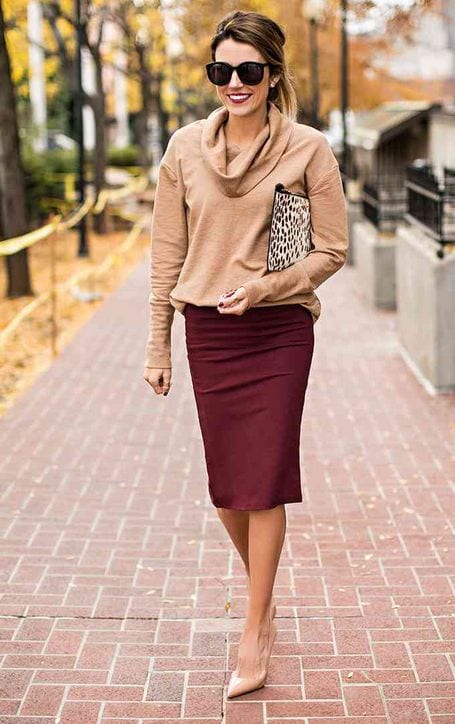 ↓ 12. Flannel Shirt With Plain Tank Top
Wear a flannel shirt over a plain tank top with skinny jeans to pull off an easy street style look.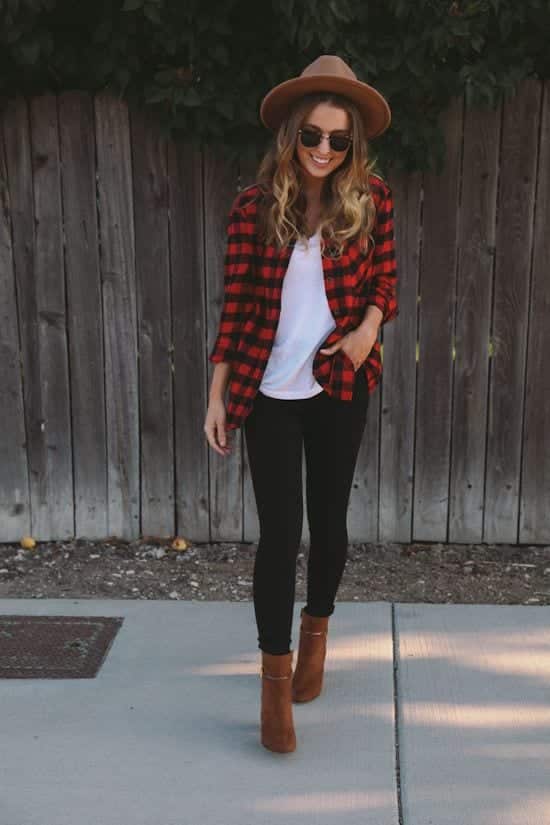 ↓ 11. Pastel Dresses for Themed Party
Wear a cute pastel dress and add some light accessories to look super adorable for a themed party!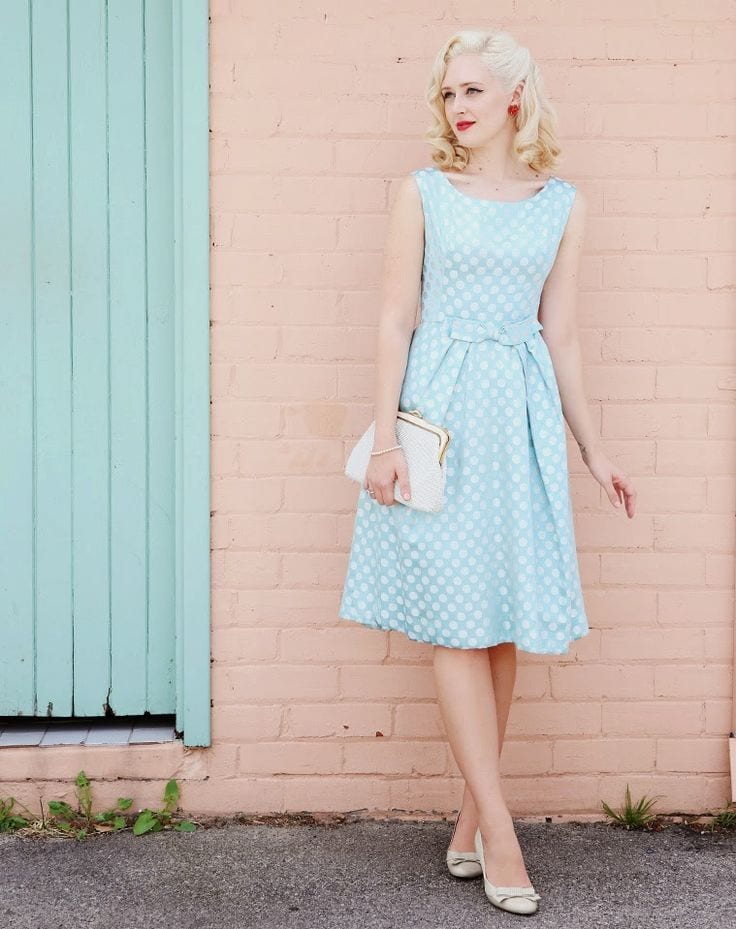 Source
Step by Step Video Tutorial – How to Get Ready for a House Party
↓ 10. Sweater Dress & Thigh-High Boots
Here is a great go-to look that will take you no time at all to throw together. Simply pair a cute gray sweater dress with some black thigh-high boots. Wear your purse cross-body style so you can keep it close to you without having to stress about its whereabouts. You can wear simple black accessories with silver jewelry to finish off the look.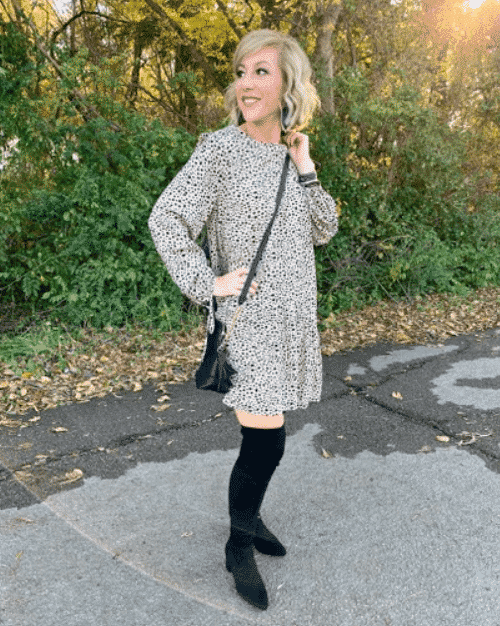 ↓ 9. Sparkly Top & Boyfriend Jeans
A sparkly top is an easy way to bring some bling to an otherwise casual look, like this boyfriend jeans and heels outfit. You will feel party-ready without overdoing it. Check out these Sequins Wardrobe Essentials.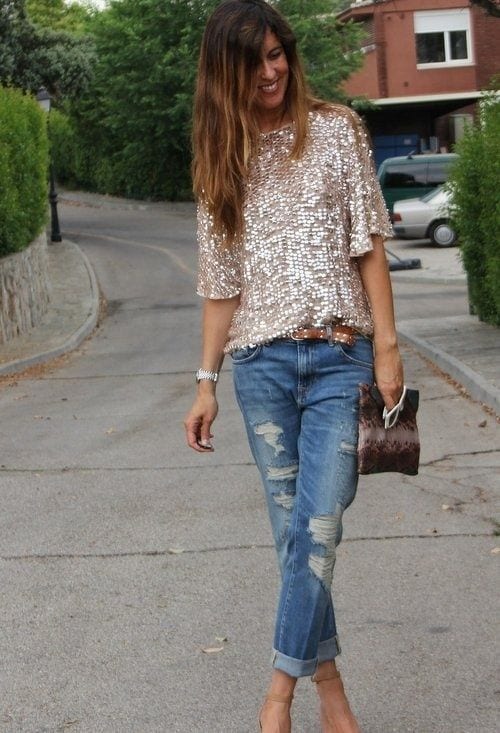 ↓ 8. Simple Blazers
Simply adding a blazer to any outfit will make it wearable to a house party. The best way to rock this combo is to wear some white high heels with it.

↓ 7. Fitted Maxi Dress for Summer
If you are not looking for anything complex then you can go for a simple long maxi dress. You can add any gold-colored jewelry with the dress and contrasting colored handbag and sandals. This is an easy way to feel feminine and look stylish in the summer.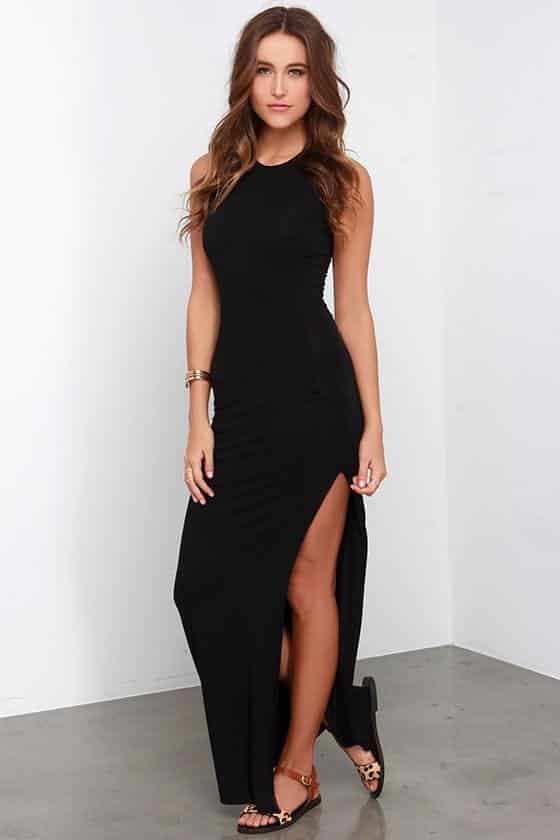 ↓ 6. Leather Leggings & Sweater
Leather pants are perfect for house parties! You can pair them with casual shirts to balance out the look.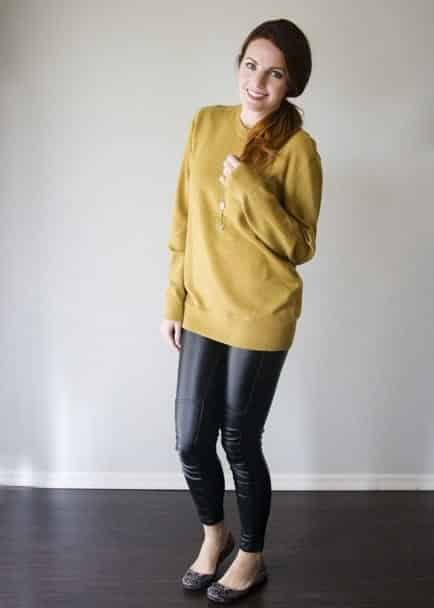 ↓ 5. Turtleneck & Sequin Miniskirt
Here is a great way to show off your figure in a comfortable way! Great for parties during the holiday season, this outfit will allow you to feel completely confident as well as comfortable and stylish. Thigh-high boots provide the perfect finishing touch to the look and tie everything together in a fantastic way.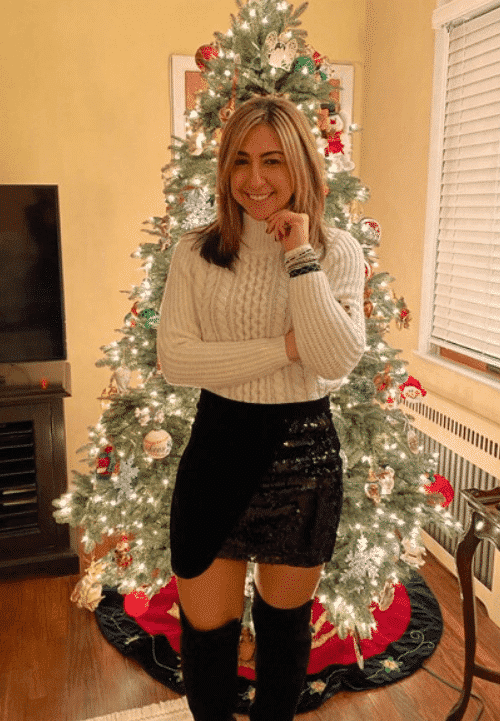 ↓ 4. Denim On Denim
Ready to make a serious style statement? Why not try some denim on denim? This hot trend has only recently resurfaced and now it's better than ever. Pair a denim shirt with jeans as well as spiky black heels for a chic look that you'll also feel super comfortable in. Plus, it's daring quality will have you the star of the party!

↓ 3. Jumpsuits
You can wear a simple glittery jumpsuit that is easy to carry and gives a classy look. You can pair it with clear heels for a fun twist on typical footwear. Also, have a look at these 16 great ideas to get a stylish look with jumpsuit outfits. Jumpsuits are a huge hit these days. No matter what your age is, you can wear jumpsuits and rock them at the same time… These are also great for parties since you can feel free to jump around, dance, or even veg on a couch and still feel put-together and stylish!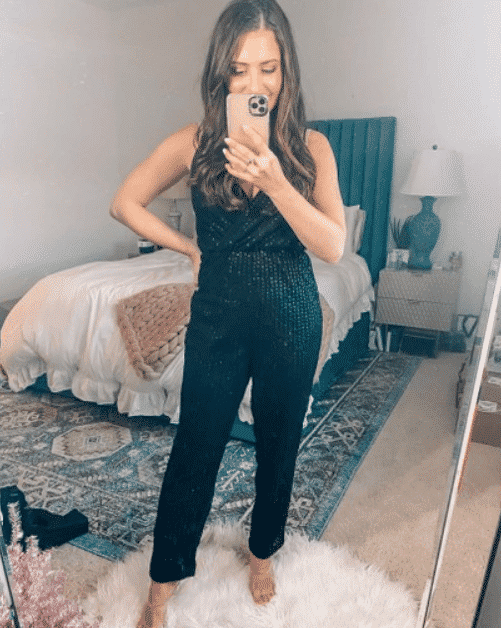 ↓ 2. Cool Customized T-Shirts
These customized t-shirts with text look super cool at house parties. Faux fur is another great option to wear to house parties: it is an easy way to look luxurious and trendy. You can wear fur in any way: you can go for fur jackets, a stole, or even furry heels. These fur jackets are easily available at any kind of leading fashion stores and brands.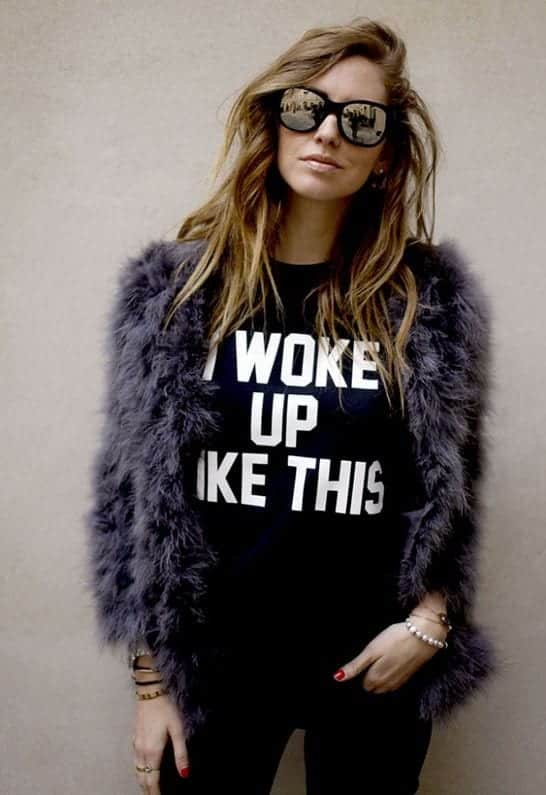 ↓ 1. All Black Everything
Black is the best color for parties! Dress up in all black using a black bralette, checkered jacket, denim mini skirt, and small heels for a casual look. Add a black handbag and accessories to look chic and smart.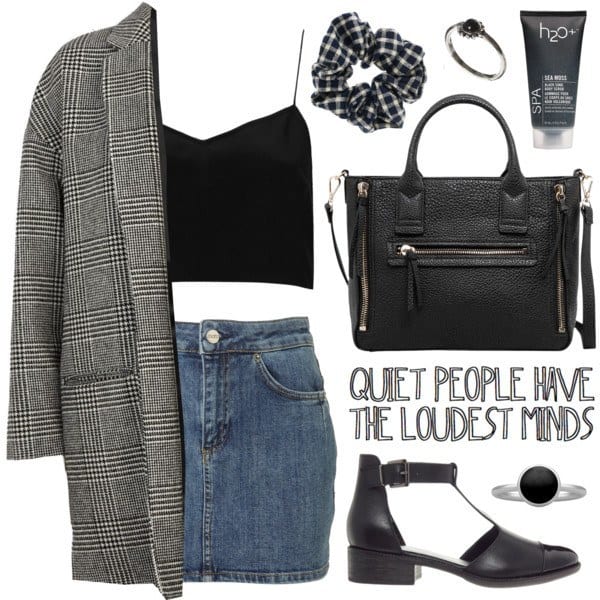 Select your outfit using these outfit tips and ideas for house parties and prepare to be the style star of the party. Did you find an outfit you liked? Let us know in the comments below!