What to wear to a pool party – So, the summers are here, and you're confused about what to wear — wanting to impress your friends by looking stylish? But strapped for cash and want to wear something loose, comfy yet stylish? You have come to the right place!
We have made a list of the MOST stylish summer/spring wardrobe to wear by the swimming pool. From cool pastel hues to bright, eye-catching pieces – you'll be the talk of the town! So what are you waiting for? Scroll down and be prepared to wear the most stunning pool party outfit at your next function!
17 Dressing Ideas for a Pool Side Party
#1. Country Chic Style
An easy and quick outfit to wear to a summer function is a striped blue and white kaftan or short top. Leave your legs bare for a tan style, with a hat and matching straw bag. Perfect for those sunny days and ideal footwear for a pool party. Poolside parties are all about wearing hats and straw bags, so take them with you next time when you are going out to any pool party.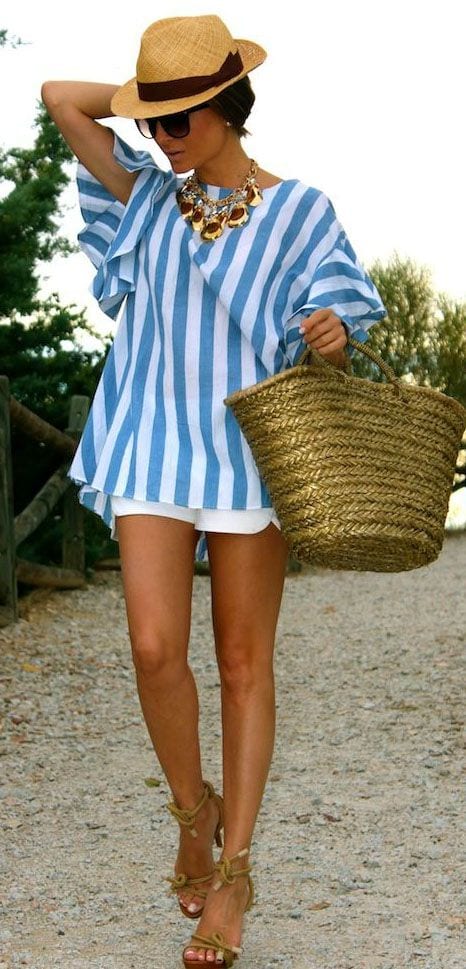 via
#2. Plus size Swim Wear Pool Party
If you're a dark complexion woman seeking a summer outfit, then wear a cheetah print swimsuit. Make it stylish with hooped gold earrings and a matching bracelet. Gold jewelry will take you cheetah print outfit to a whole new level.
via
Recommended : 18 Bonfire Party Outfit Ideas.
#3. Knotted T-shirt Style
A quick way to transform a boring t-shirt is by making a knot out of it. This changes your plain t-shirt into a funky top for a spring event. Pair it with mini shorts and a large hat, and you're complete!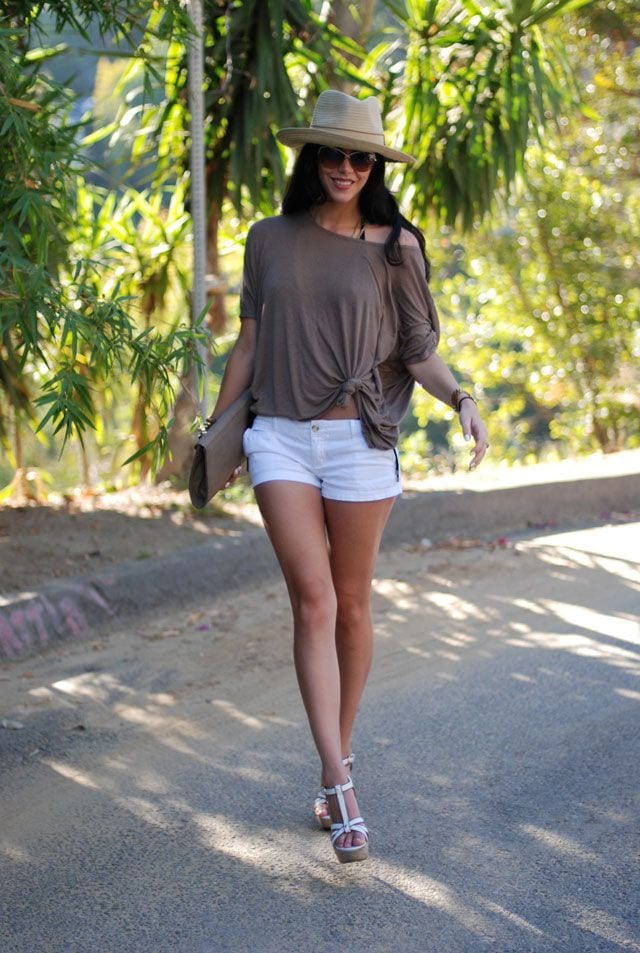 #4. Floral Fashion
Floral prints are making their way in every aspect of fashion. A great look by the poolside is to wear floral outfits. These can be paired with a plain black bikini and mini shorts. Looks great for a gypsy style outfit. If you don't want to wear plain black colored two piece then go for any other dull color to match your floral short gown.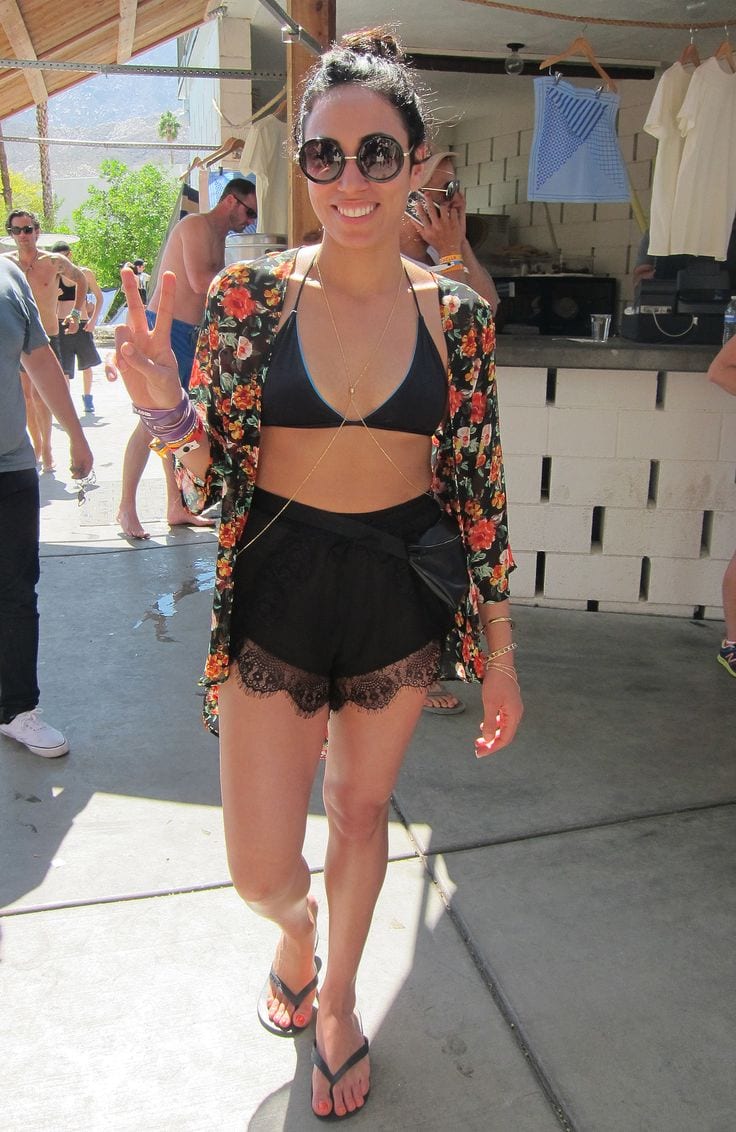 #5. Plain White Dress
Nothing stands out during the summer season like a plain white dress, paired with rimmed sunglasses. Young girls can wear a bright red lipstick to complete this summer look. Since you are wearing a plain white summer dress, you will for sure need something bright to bring everything together and make it look cool.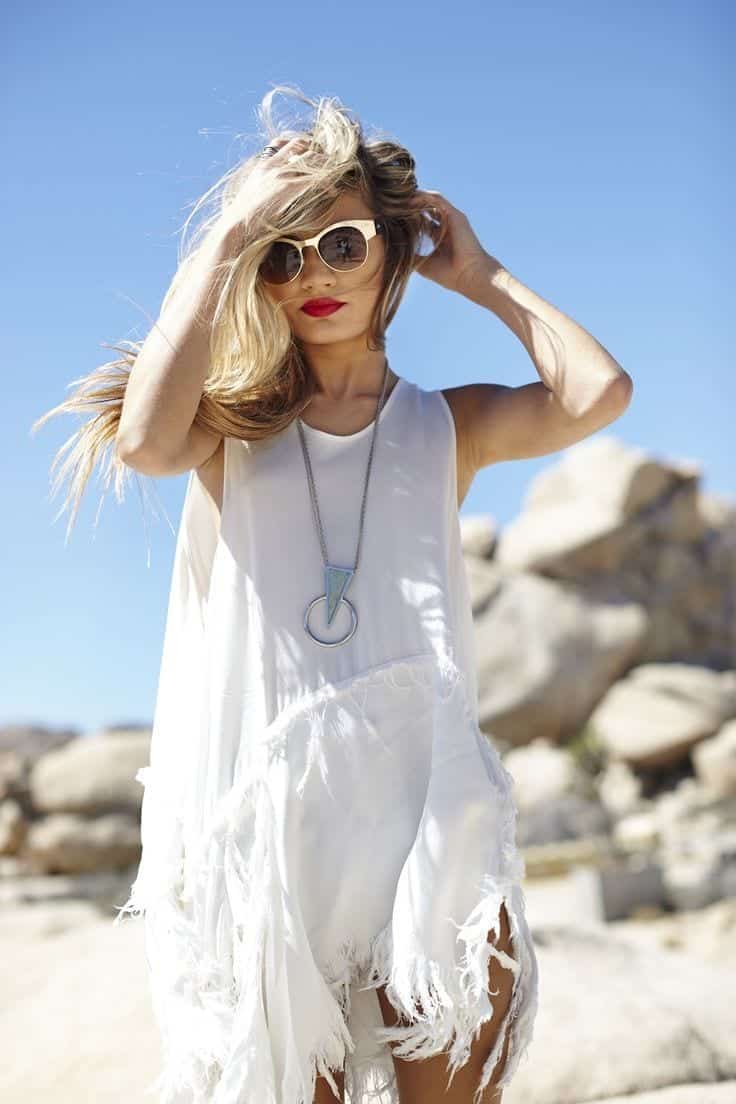 #6. Cross-Stitched Top with Skinny Jeans
Nothing seems great by a water function than a sleeveless cross-stitched top. This can be paired with tights, skinny or flared jeans and wedges. This outfit look will make you look classy and also let others think that you are wearing that outfit effortlessly.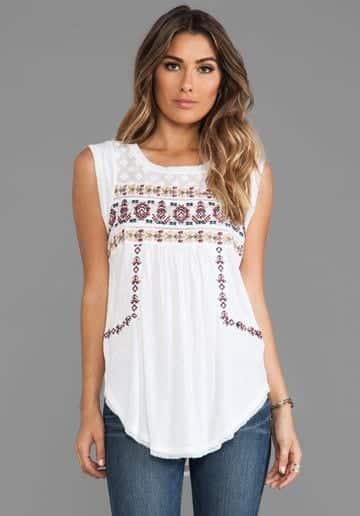 #7. Smart and Sophisticated Style
For classy moms or older women, you can wear a deep-cut, full-length plain dress. This will look great for office functions or formal events. This look is perfect for poolside parties, but this look is not good for teenagers. One thing for sure that this outfit look will definitely keep modesty intact.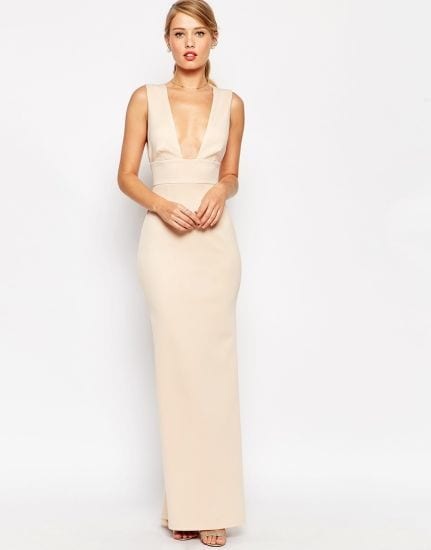 #8. Celebrities Pool Party Style
If you are a teenage girl, who has to attend a pool party or high school function – wear a see-through net dress. Underneath, wear brightly colored bikini in order to make your outfit truly funky and trendy. This pool party outfit trend is followed by celebrities too because it is that trendy and awesome. Bright colored bikini truly popped out under white see-through net dress.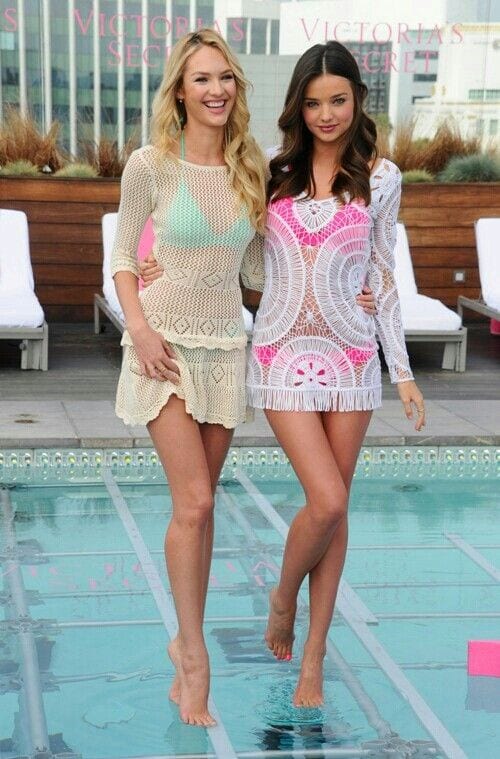 #10. A perfect Makeup Look for Pool Party –  Put on a bright pink lipstick, tie your hair into a pony and wear a bright blue top or kimono. Looks great for beach volleyball or fun beach events!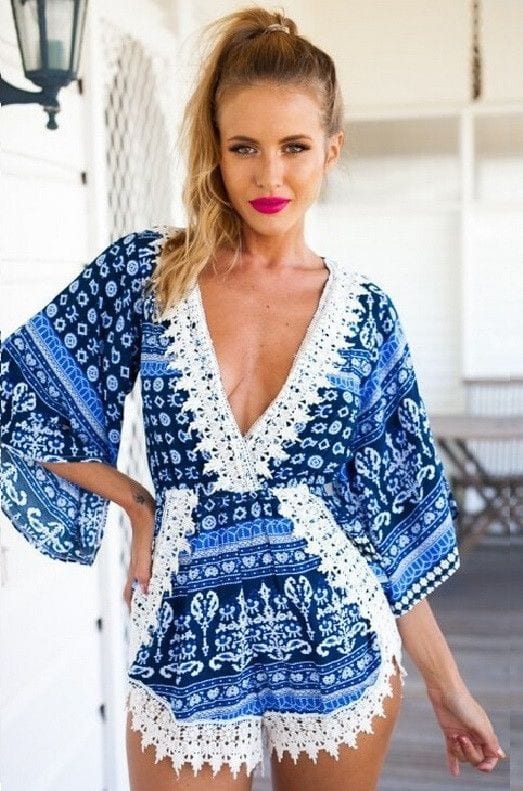 Also see: 16 Best Ways to dress up for Beach Party
#9. One Piece Swim Wear for Pool
One piece swimsuits are something that you can always wear to any poolside parties. They look chic, elegant and trendy without looking boring. Plus you won't have to spend hours on deciding what goes with what.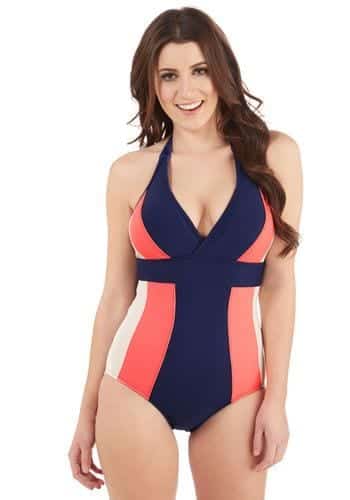 #9. See-through Top with Mini Short
If you want to wear a mini top to a pool party, then wear a net see-through shirt on top of it. This will make sure that you mini top would not look vulgar. Pair this whole look with contrasting colored shorts.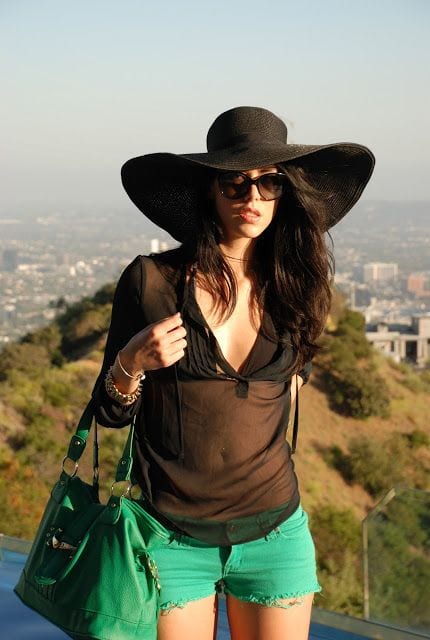 #9. Beautiful Girls on Pool Party Look
Pool party looks are all about wearing something in which you can swim as well. So wearing a cool swimsuit (not a bikini) is a very good idea. Or you can also wear swim undies and pair it up with a cropped top.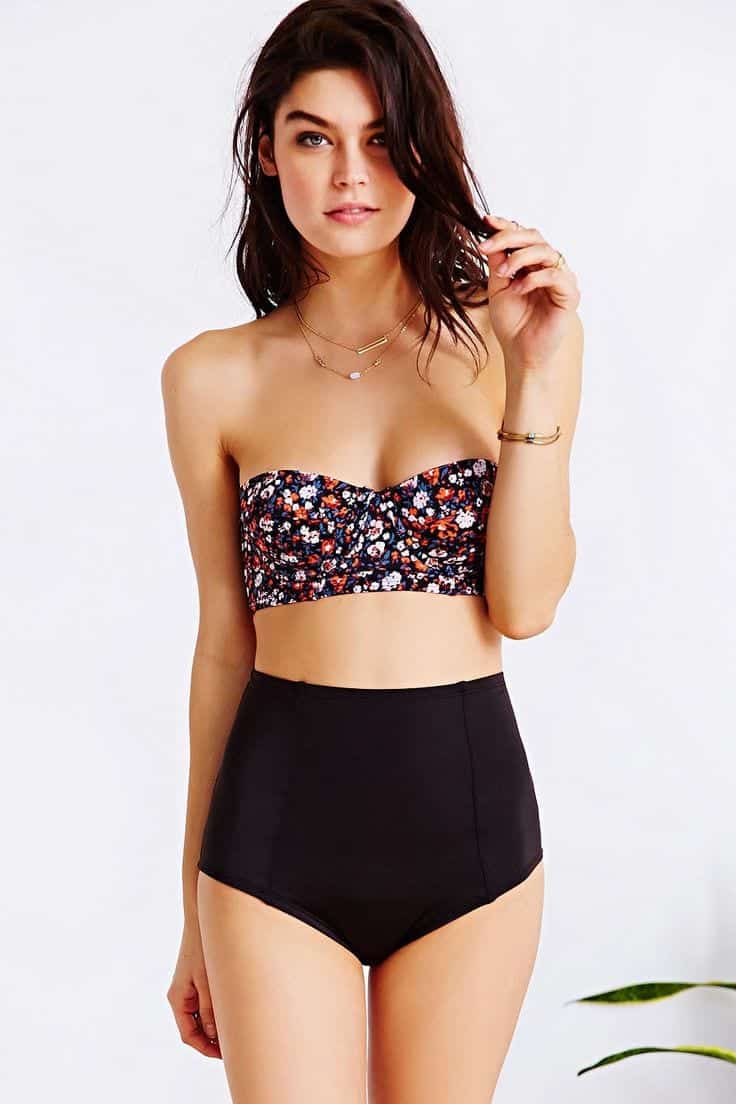 via
#9. Brightly Coloured Kimono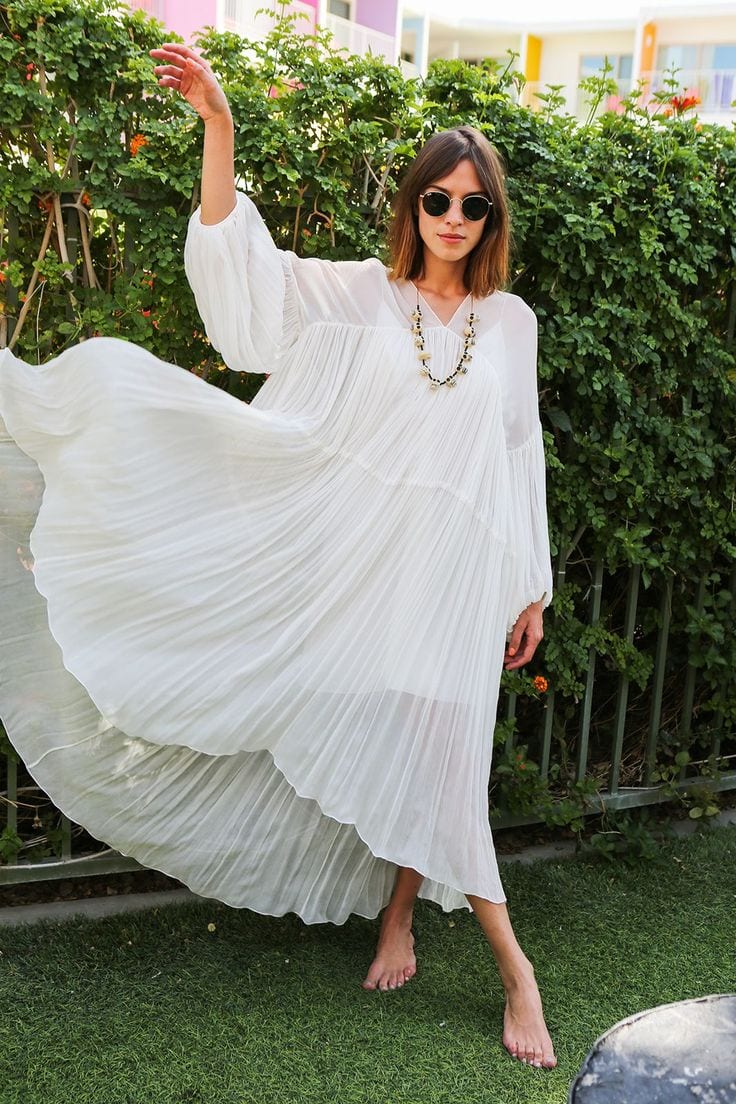 #9. Fashion Blogger Inspired Look
To carry out this look perfectly you will need to wear palazzo and a crop top. Along with this, you can add a contrasting heavy statement necklace.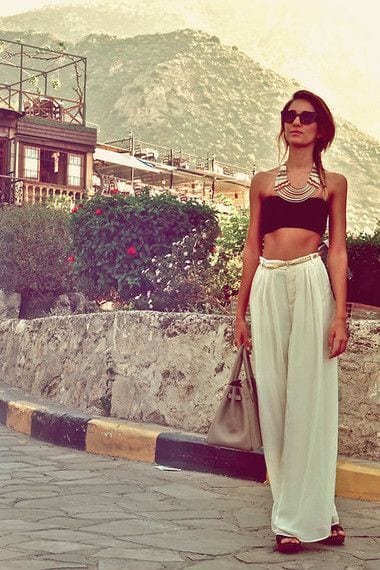 #9. Cute Hairstyle for A Pool Side Party
Enough about the dresses. Let's talk about which hairstyle you should wear when hitting the pool party. The best option available for you is to add waves or light curls in your hair to give them a natural look and finish it off with a hair spray to keep everything in place.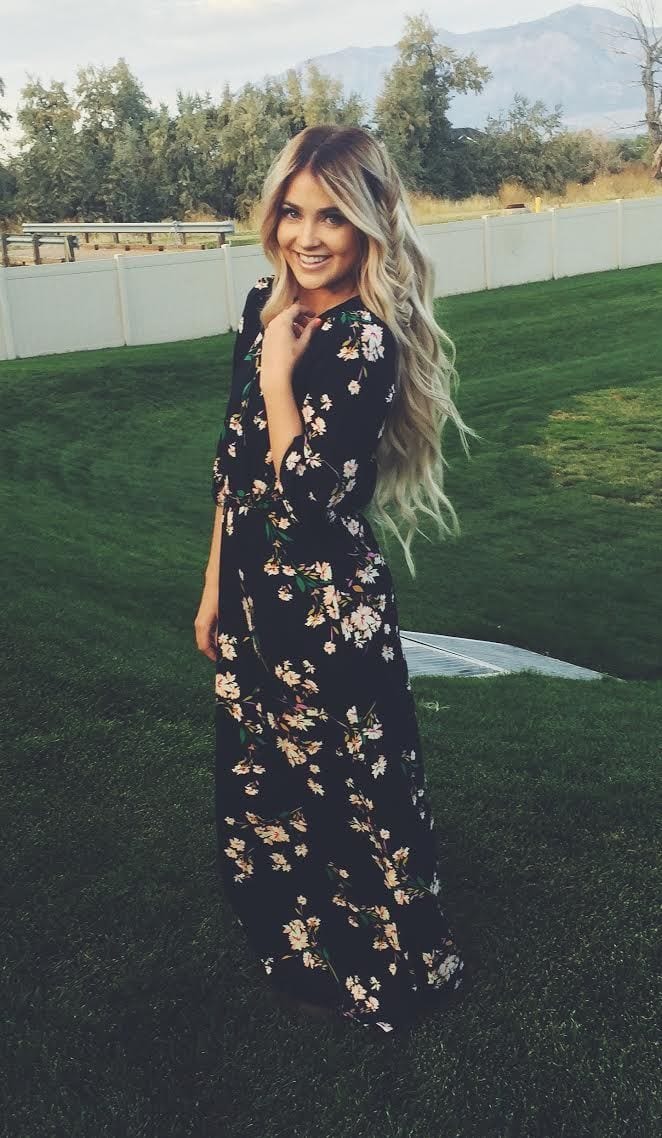 #9. One Piece Suit
One piece swimsuits come in a variety of different types and designs. It is a very cool idea to get your hands on quite a few and store them for any upcoming poolside party. These dresses are usually not very cheap and available in women's section at every store.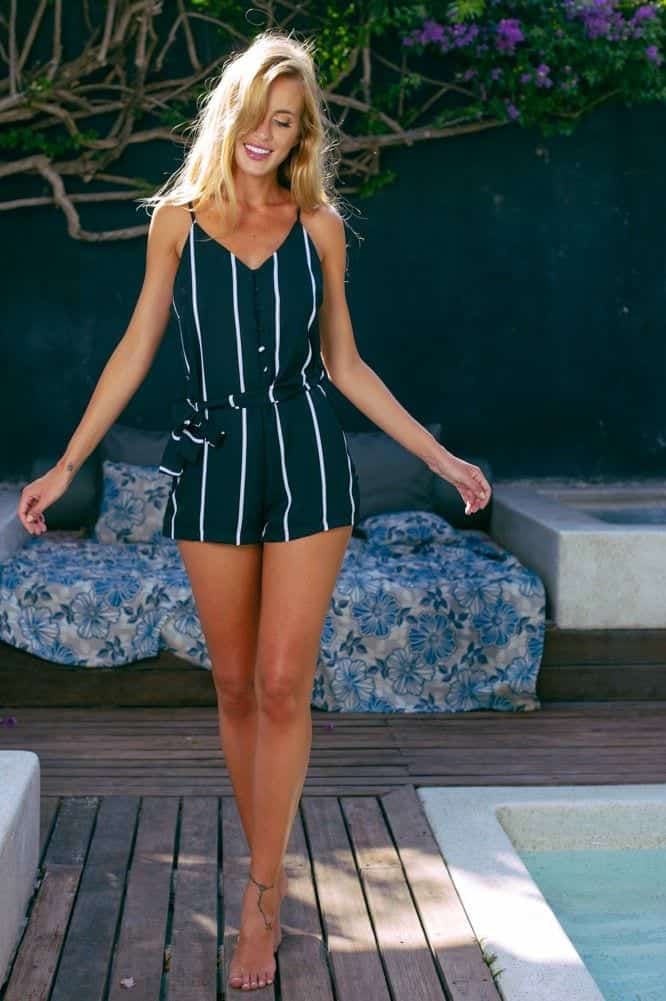 #9. Red Swimsuit
Do you want to look like a goddess in the upcoming pool party? Then wear a striking red one-piece swimsuit and pair it up with a bubble gum colored lipstick. And as for the footwear, you can wear anything as long as it is looking sexy and appealing.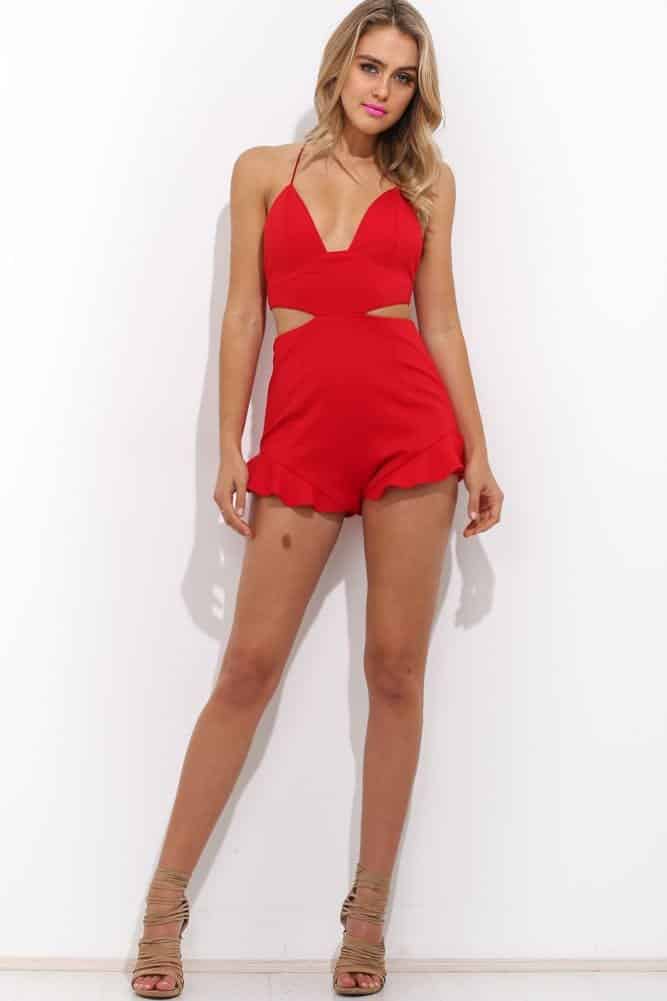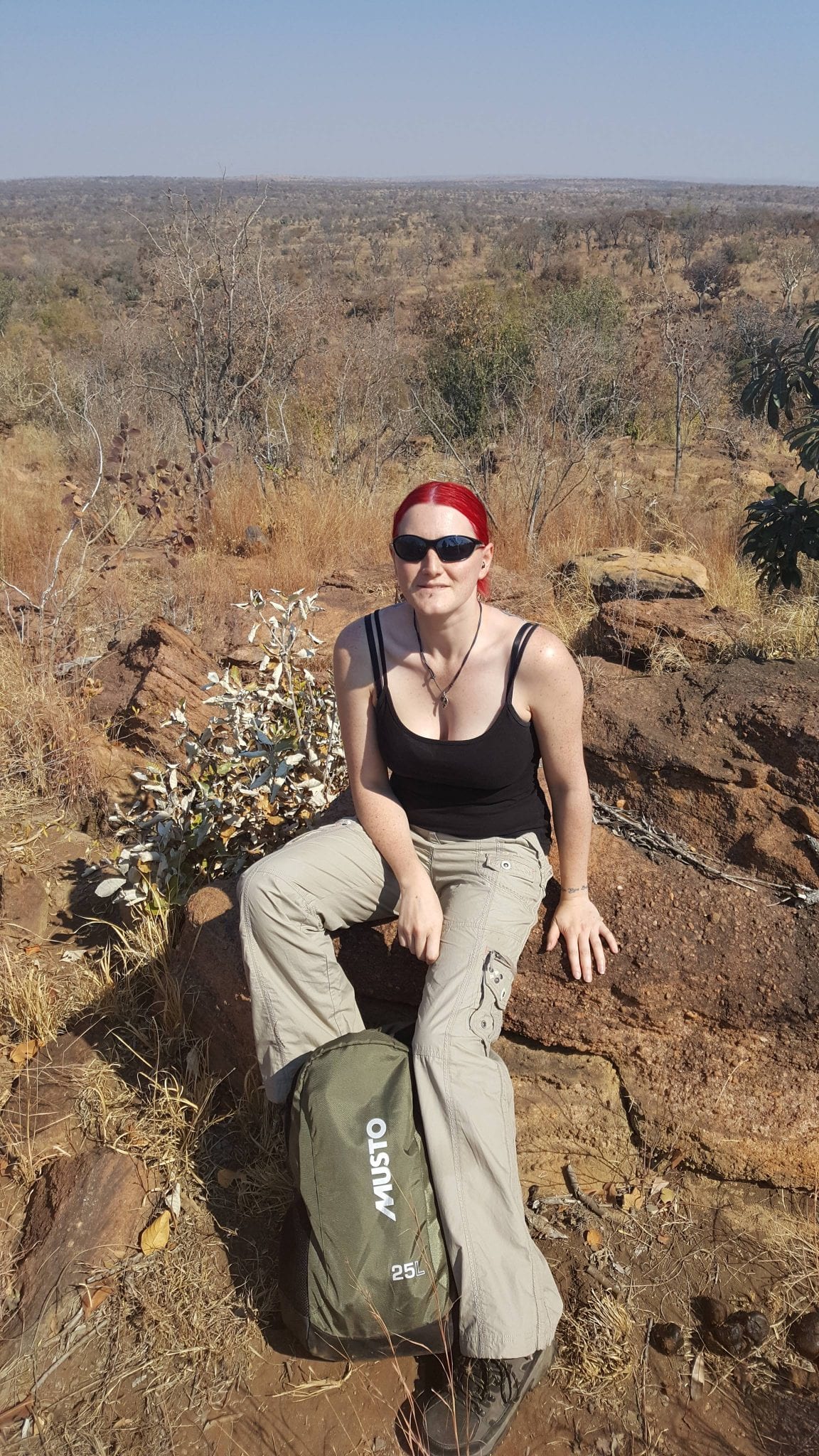 Caz, aka Vixen, has been freelance creative writing for several years. She has a lot of experience in different fields including high street fashion, tattooing art, and even the gothic and historical costumes. Caz has a Diploma in Fashion and Textiles and also a Bachelors Degree in Historical Costume and Corsetry. Her passion lies with gothic design, corsetry and any other styles considered to be taboo or unusual. Style-wise Caz has a love for Vivienne Westwood and her take on the punk era. Although Caz loves the weird and wonderful, she has a deep love for all fashion and allows this to show through her work.