Suede Dress Outfits: It's time to discuss fabrics. Suede outfits are everyone's go to outfits in fall and winters. This is an excellent alternative for women who wish to wear something soft, smooth, comfy, and stylish. Suede dresses are the way to go!
In real life, there are a plethora of ways to wear this texture. Suede coats, thigh-high boots, motorcycle jackets, ponchos, skirts, pants, and tops are all available to try on. We're going to talk about suede dresses only today, whether you're a classic suede clothing lady or you dream of glamour and fancy suede colors.
This texture, believe me, will never go out of style, so why don't you try it?
I also propose looking over these celebrity street-style ideas if you want to make an exceedingly worthwhile investment this year.
How to Wear a Suede Dress?
You must select clothes based on the looks you wish to achieve. So, let's see how to put together some lovely suede dresses. If you want to put together a casual look, you can do so in a variety of ways.
First and foremost, a jacket can be worn with a tiny or knee-length dress. Denim, leather, and other materials can be used. Accessorize with striking necklaces or crossbody bags, for example.
Suede shirtdresses come in a variety of colors (most girls choose brown, but you can try some unique tones like magnificent marsala, cute light blue, or trendy grey) and can be worn with sneakers, flats, or pumps depending on the occasion.
Styling Tips
Layer it with a suede top – it doesn't matter if it's a jacket or a blazer.
If you're wearing it in the spring, aim for brighter colours
If you're wearing it in the fall, opt for earthy tones.
Choose some suede accessories, such as a hat or a crossbody purse, for a complete summer look.
Apply a waterproofing spray on suede dresses before wearing them for a neater look and give them proper care to allow them to last longer.
Keep a Suede Brush on hand at all times.
To get rid of water stains, use steam.
Allow Suede to dry naturally if it has been soaked.
Get a pair of boots to wear with suede dresses for your rainy day outfit.
20 – Bright Suede Colors Look Good on Everybody
Bright colors make you look very charming and elegant. Specially burgundy is one of the popular colors for any kind of fashion. It looks good on all women regardless of age and race. Burgundy color is extremely in trend these days.
A Burgundy suede dress will look more than perfect for a day out with friends or on a trip downtown. You can wear this look in a casual as well as formal way.
For a casual and chic look, pair it with shades and sneakers, and keep your hair open.
For a formal look, unlike casual, tie your hair in a high ponytail or a sleek low ponytail and wear stiletto heels. You are good to go.
19 – Fringe Maxi Suede Dress Outfits
Fringe Maxis are so much in trend these days. They are a go-to outfit for a bonfire or a house party. You can also wear it to a birthday party. Nude-colored fringe maxi is no less than a chick dress to make you look elegant and chic at the same time.
You can dress it up and down by wearing it with a strapless bra. For winters you can layer it with a turtle neck, probably black or any solid color. If not, you can also wear a blazer or a faux fur jacket to save yourself from the cold.
18 – With a Faux Fur Jacket
Faux fur jackets and coats are so loved by teenagers as they style them in very chic ways, sometimes with denim or with pencil satin dresses. This suede dress with a beige faux fur jacket is one of my favorite looks on the board. I can see myself pulling off this effortlessly gorgeous look this winter.
You can even wear this look on an everyday basis – wear it to grocery shopping, to college, to a friend's place , in short literally anywhere. Pair this gorgeous fit with a pair of sneakers and set your hair free. That's all you need to do for a casual yet very attractive look.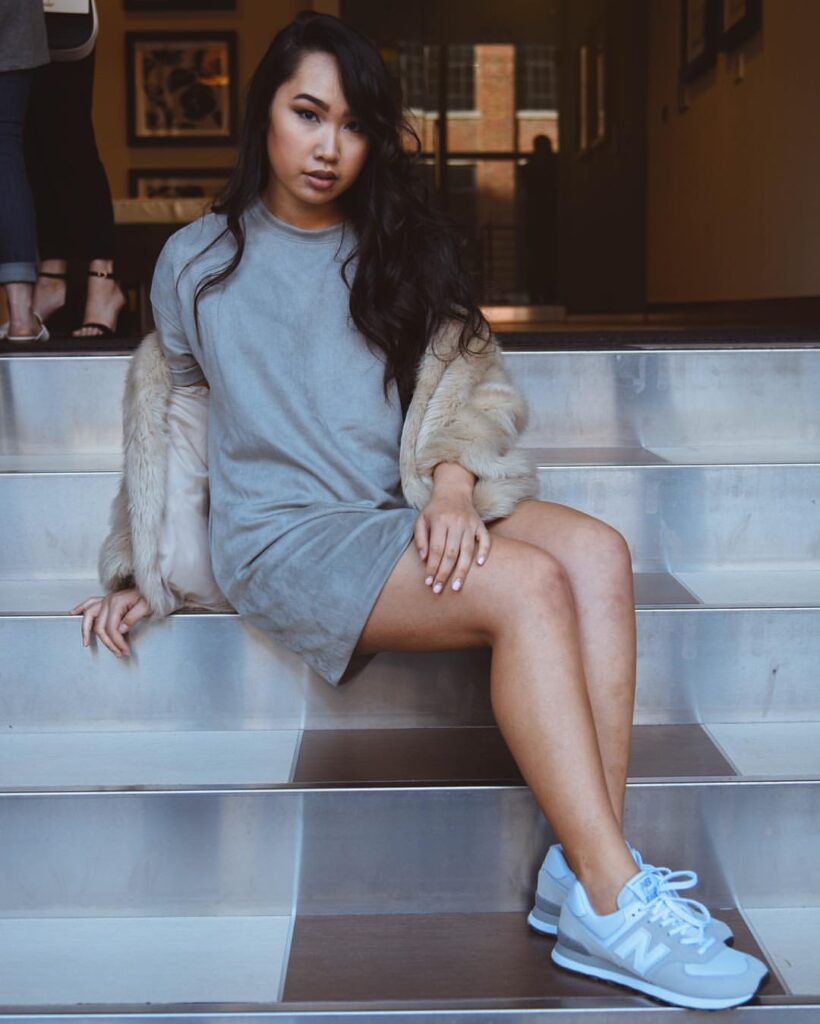 17 – Suede Dresses with Turtlenecks
If I would be asked to show a perfect winter outfit that is stylish and can save you from chills, this is the one I'm going to choose. I'm a huge fan of turtlenecks, they make you look more in shape and appealing.
In winter or fall, you can pair a rick dark-colored suede dress with a white sweater or a turtle neck shirt for a simple yet very aesthetically pleasing outfit. For accessories add a dark-colored cross-body bag, in a darker shade of brown. If not that, then a black one can also work. White plain sneakers, which everyone owns, would be perfect to wear with this look.
16 – With a Cardigan
If we talk about layering suede outfits. We can count on cardigans and button-down sweaters. These look so cute and are very good for a casual vibe to the outfit. A brown-toned suede mini dress paired with a beige cardigan – all earthly tones go with each other nicely.
A key to making your outfit more pleasing is that you can choose different shades from the same color family like all earthly tones. With this look, you can wear knee-length leather boots and you are good to go out on a snowy day this winter.
Here are some more of my favorite outfits to wear with boots.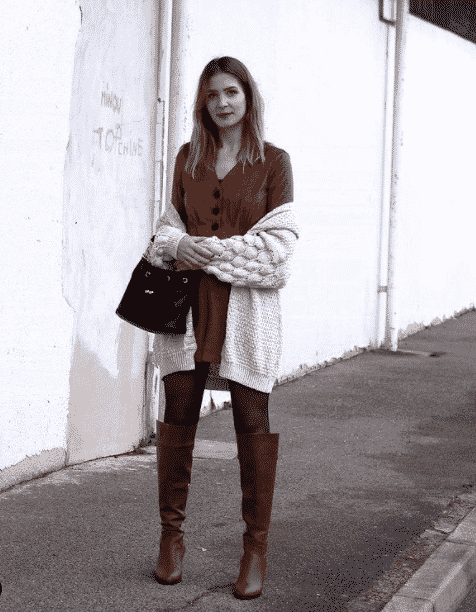 15 – Wrapped Suede Dress Outfits
For a wrap dress, it is so important to make sure that you are wearing a nice fit. The outfit must have to fit you perfectly or it would look like you are wearing a bag. For a summery look, you can wear a sleeveless suede dress, because you don't want to sweat all day long and be stingy.
Wear a pair of white sneakers because white goes well with all earthly tones. In accessories, you can wear a jute or a light brown cross-body bag.
14 – How to Style Suede Dresses With Animal Prints?
When you wear an animal print outfit remember to stick with one print to avoid clashing and always keep the rest of the outfit very basic and in neutral colors. The way how you carry the outfit is very important, you can make it look very ugly but also very chic and sophisticated.
Just like in the photo, wear a full-length snake print suede dress with a neutral color like black as it goes so well with the snake prints. A black leather cross-body bag and a pair of black pointed-toe block heels complete this look.
13 – What to Wear with Earthly Toned Suede Dress Outfits?
If you are planning to go to a hill station for the holidays, I would recommend you to take a suede dress. You can wear a brown suede dress in the woods and mix in with nature. You can wear a black hat, and black leggings with combat boots to complete the look.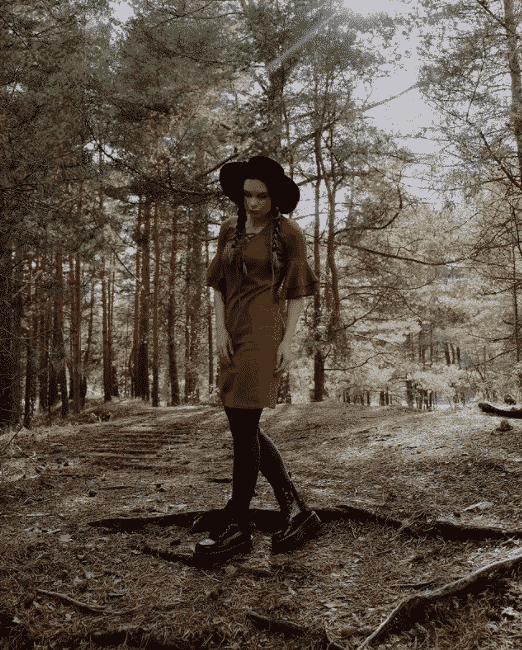 12 – With Denim Jacket
Denim jackets are best friends of teenagers and paired with pastel suede dresses, they are a win-win. You can wear this outfit on a casual day, or you can make it work for an event as well, like a concert or a brunch party with your girls.
Ash/smoked gray denim jacket paired with tea pink turtle necked suede mini dress looks perfect with white sneakers. You must have noticed that most people wear white jackets with suede dresses. The reason for that is, suede outfits are usually in pastels or solids and neutrals, such as white blends well with them.
11 – Button Down Suede Dress for Work
For a professional but chic look, you can wear a button-down brown suede shirt dress. For the reason that it is a formal look, you don't need to add many colors and accessories to the look. Although you can carry a shoulder bag, preferably any dark chocolate brown bag.
10 – The Perfect Travel Look
If you are planning a trip to Maldives or Hawaii this year, I would suggest you must take a suede dress with you. A slim-fit beige button-down shirt dress with suitable accessories like a solid cross-body bag and a pair of shades is a game-changer. It can make your trip 100 times better. Because when you look good, you feel good.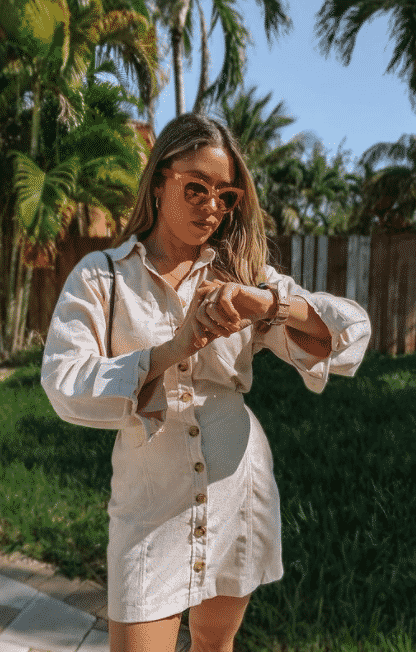 9 – With Thigh High Stiletto Boots
Dungaree dresses are so much in trend these days. Women of all ages love wearing dungaree dresses, you can wear a dungaree suede dress with a neutral-colored undershirt and thigh-high boots to match the vibe of the outfit.
This could be worn on a day out with your girls or on a brunch date with your significant other.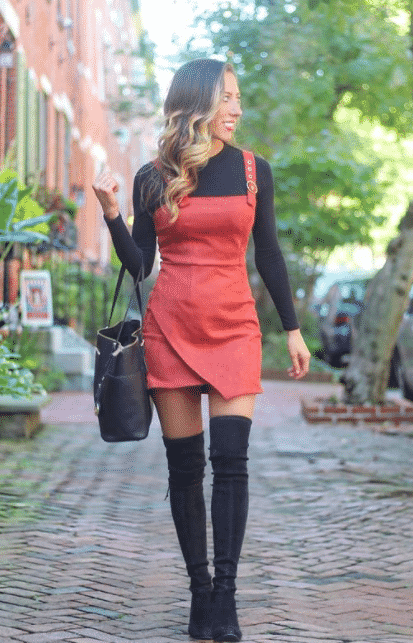 8 – Mini Suede Dress for a Date Night
On a night out, wear this black suede outfit with a leather jacket or a blazer. For a romantic look pair it with pointy stilettos a statement clutch bag and some nude lipstick.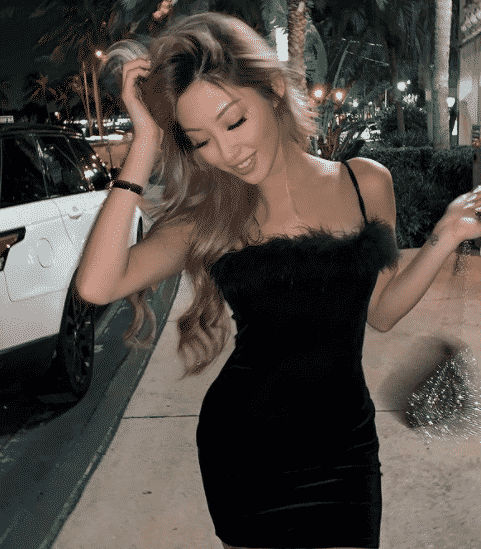 7 – Cocktail Party Dress
Cocktail parties are everyone's favorite. When you need to look very elegant and chic at the same time, here is when these suede dresses come in handy. You can actually wear a brown suede dress with stiletto heels, block heels or black leather boots to a cocktail party. Make a nice hairstyle or set your hair free and enjoy your party!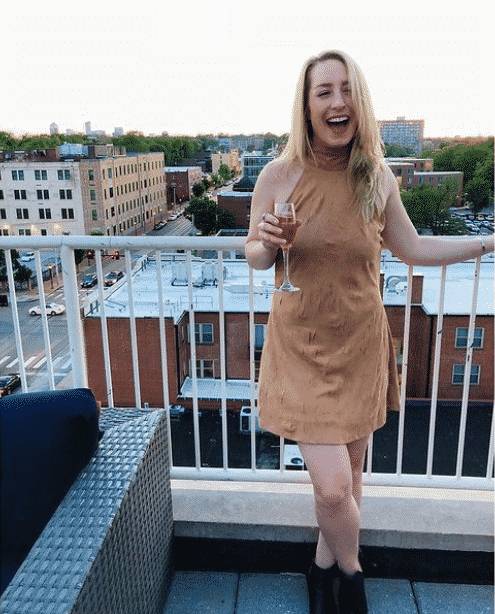 6 – Partying in Suede
Do you want to wear a suede dress at a party? You don't need to worry about it, here is some inspiration for you. For accessories, you can go in with a white mini handbag, and some glam earrings and you're good to go.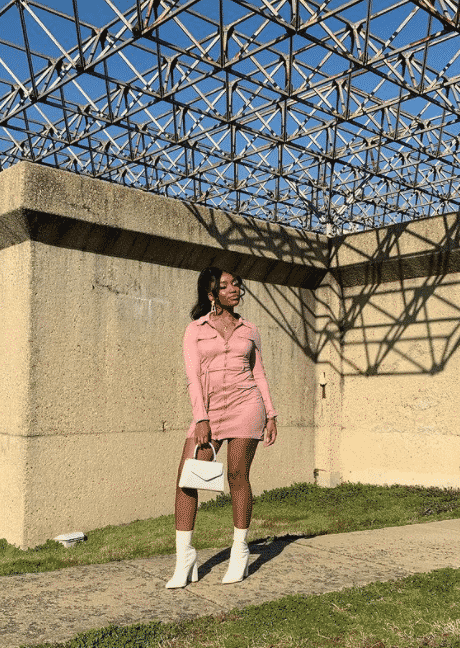 5 – A Classy Look
A green and brown combination is so refreshing as they resemble the colors of nature. Here is a chic outfit that makes use of such beautiful earthly colors. Simply wear a green suede dress with a reddish-brown leather cross-body bag. Pair them with a pair of hoops and black heeled boots to achieve this causal yet remarkable look.
4 – For Mature Women
Suede dress outfits are not only popular amongst younger women but also by women in their forties and fifties. You can wear this look in both casual and formal ways.
For a formal look, you can wear a brown suede dress with some pointed-toe boots and a shoulder bag.
Whereas for a casual look, pair the outfit with some sneakers or slides, and you are good to go!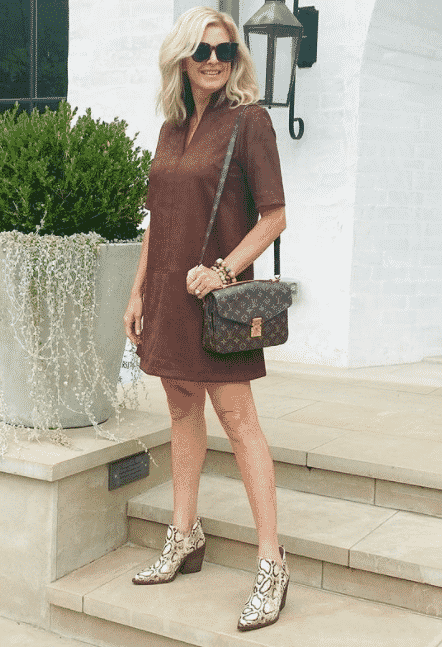 3 – Pencil Suede Dress
Pencil dresses are a big name in the formal wardrobe. Professional women love wearing pencil outfits. Be it pencil dresses or pencil skirts. Both skinny and curvy girls can wear this outfit.
Suede pencil dresses are your best friends in your fall and winter events, meetings, office parties and other functions. You can rock this attire beautifully by wearing some heels and dangly earrings, easy peasy lemon squeezy.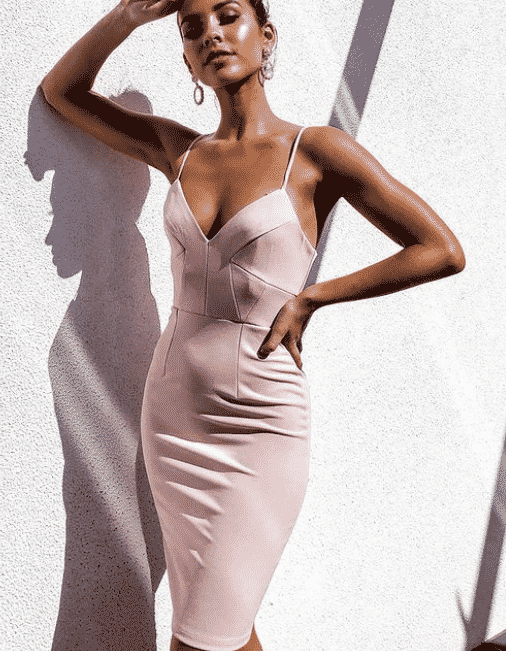 2 – With Sheer leggings
For a simple and casual look, wear an off-white button-down suede dress, as a winter outfit. Pair it with black sheer leggings and shinny leather black combat boots. Additionally, a cross-body black bag completes the outfit with an elegant touch.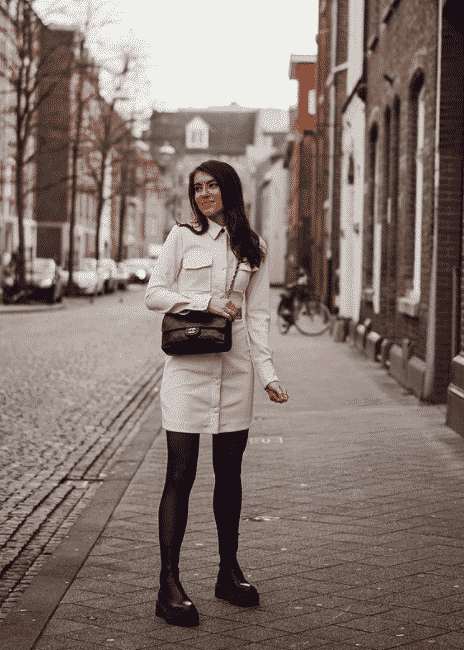 1 – Rock Those Thigh High Slits
Since forever, suede is one of those fabrics that look good no matter what your size. Whether you're petite of plus size, showing off those thighs in suede is a magical experience.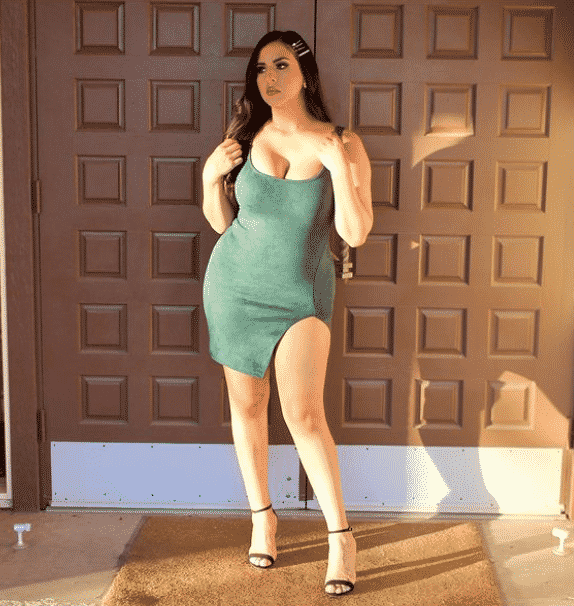 FAQs
Q. Is suede out of fashion these days?
Suede is one of those fabrics that never really goes out of style, even though the popularity of certain pieces and styles fluctuates. Suede is undoubtedly back this Spring, from the reintroduction of the suede leggings to fitted skirts and saggy suede boots with jeans.
Q. Is suede waterproof?
Suede is not a water-resistant fabric. You may, however, waterproof your suede by using certain sprays so that it can weather a bit of cold and rain. However, avoid strolling in the rain or cleaning the material with a lot of water.
Q. Can Suede be worn in Summers?
Suede is a fairly breathable fabric, so it's fine to wear in the summer. When wearing suede in the summer, the only thing to watch out for are wet days. When the weather isn't supposed to be sunny and warm, don't wear suede.
Q. Can I wear a denim jacket with a suede dress outfit?
In a casual style, a denim jacket looks especially good when paired with beige suede dress. Finish with brown suede boots for a little outfit-mixing magic.
Q. Where can I buy a Suede dress? 
Considering how famous suede dresses are these days, you can pretty much find them in all big brands but here are three of my absolute favorites:
Banana Republic – Best for Vegan suede dresses
ASOS – Best for mini dresses in Suede
Amazon – Best for budget-friendly options