Bachelorette Party Outfits for Guests. Dressing for a bachelorette party may seem overwhelming at times. After all, it is your best friend's party, so you want to look your best. From the existence of themes to the functionality of your outfit for the night, a lot needs to be considered when styling your look for the event. But as long as you keep comfortable and looking classy as your top priority, you will be more than just fine!
We will have you know that styling for a bachelorette party is not as difficult if you keep a few tips and tricks in your mind. The most important thing is to follow the theme. Talk to the bride, keep yourself updated on what everyone else is going to be wearing, and add your unique spin to that theme to stand out from the crowd.
Secondly, keep in mind that the party may start getting a little wild at any given moment in time. So make sure to wear your most comfortable pair of shoes because you are likely to spend the night dancing and having fun with your friends. Thirdly, I would suggest leaving your whites at home unless the bride asks you otherwise. There might be a chance that she would want to adorn the traditional color on her special night.
How to Wear Guest's Outfits for Bachelorette Party?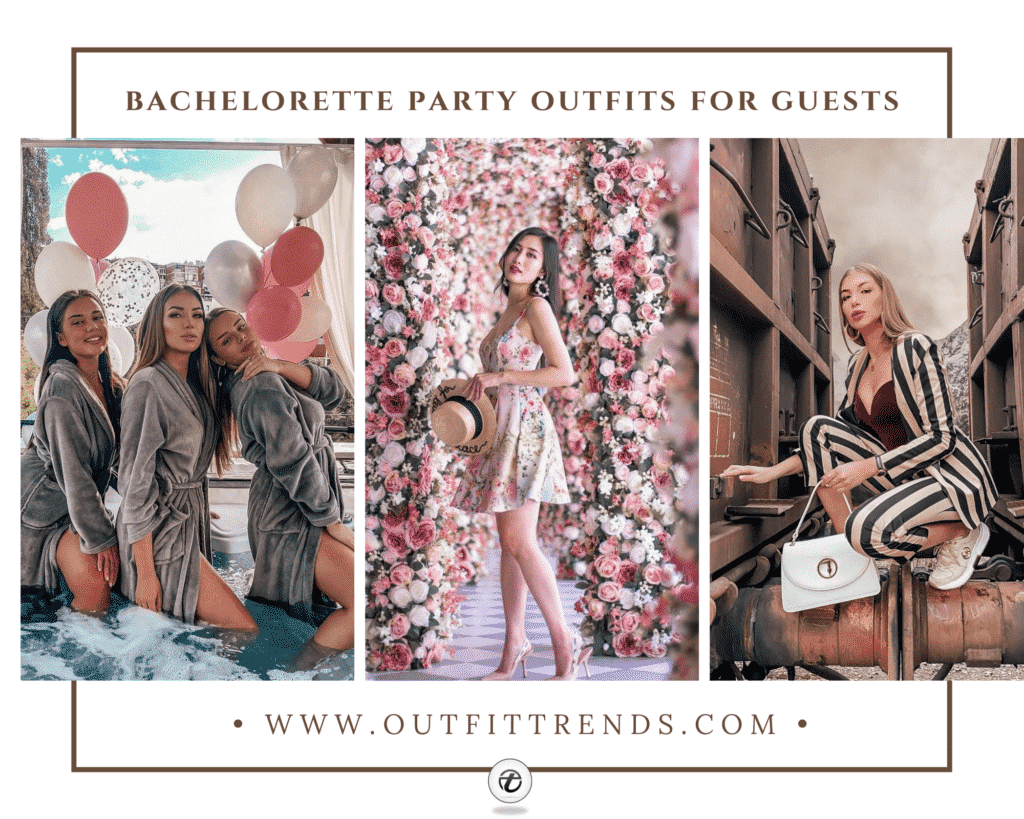 We have browsed and brought to you the 58 best outfits to wear at a bachelorette party as a guest. Keep scrolling to gain some inspiration according to your style!
Where to Buy Bachelorette Party Outfits for Guests?
There a number of places where you can buy classy and chic outfits for a bachelorette.
Windsor: Take a look at this gorgeous sequined top (here) which would look perfect with some ripped denim and stiletto heels.
Lulus: They carry a spectacular range of outfits for both the guest and bride. This backless black dress (here) is ideal for any occasion.
Zara: This polka dot dress (here) would be the perfect pick for your friend's bachelorette! Pair it with white heels or knee-high boots if the weather calls for it, and you are good to go.
H&M: If you want to sparkle, then this brand is a perfect choice. From playsuit and dress to tops and pants, they offer a versatile sequined range. Check out this matching top (here) and pant (here) set!
Forever21: Look stunning and classy in this beautiful red dress (here).
Nordstrom: Blazers (here) can quickly turn your entire look around and amp up your outfit.
Recommended: 42 Bachelorette Party Outfit Ideas For The Bride To Be 2021
↓ 58 – Ravishing Red Party Dress
What a dainty yet bold outfit?! The collared plaid dress looks exquisite paired with the matching red handbag. The white heels add just the right amount of sophistication to the look and provide a refreshing contrast against the red purse. We love the little bow detail on the bag, which matches perfectly with the dress. And the minimal jewelry truly ties the entire look together. We are in absolute awe!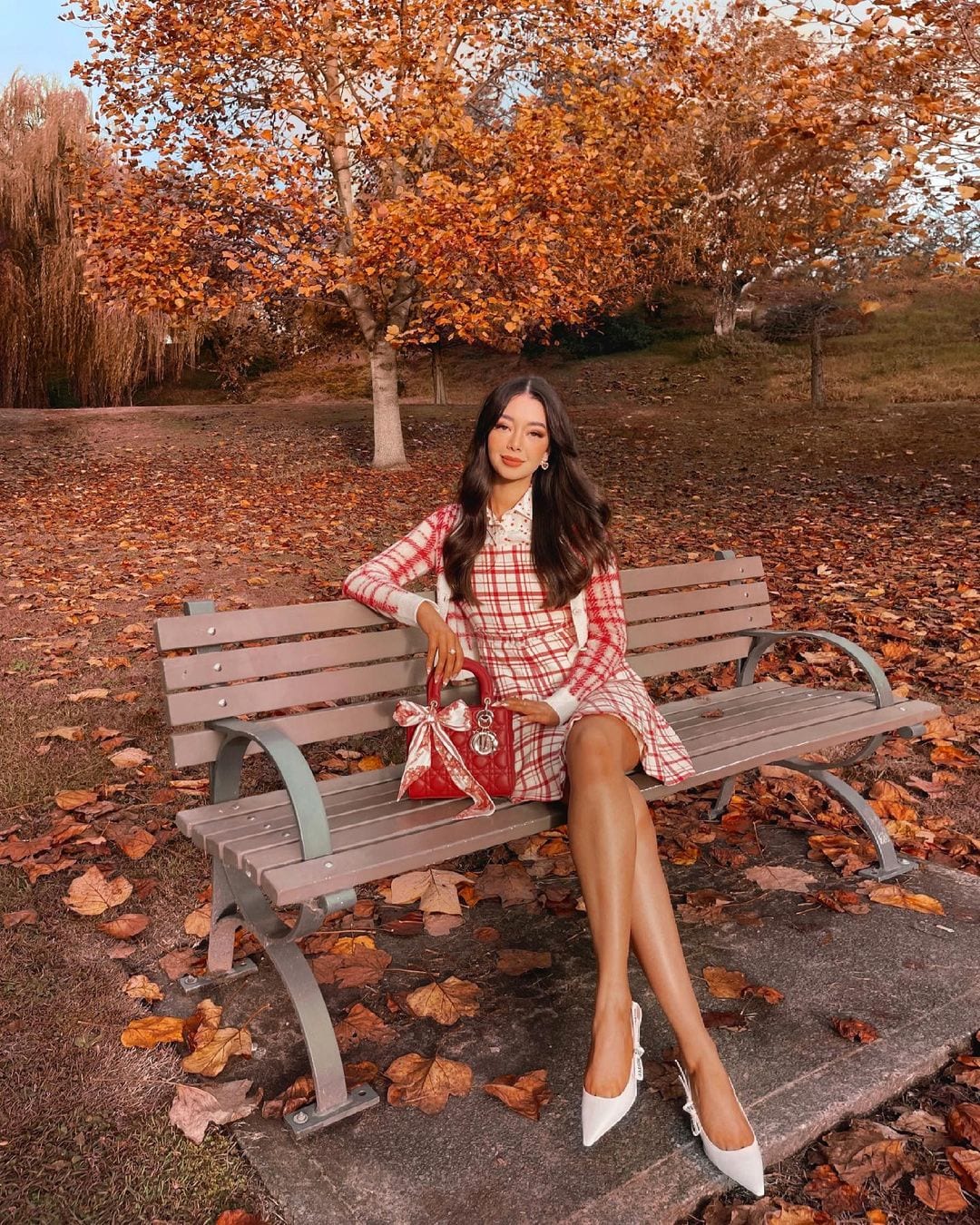 ↓ 57 – It's All About Sparkle!
This champagne sequined number is such fun wear. The nude heels are the perfect match without taking away the spotlight from this gorgeous dress. Moreover, the curled hair and minimal jewelry look flawless. Make sure to keep your makeup glowy and simple and let the dress shine through!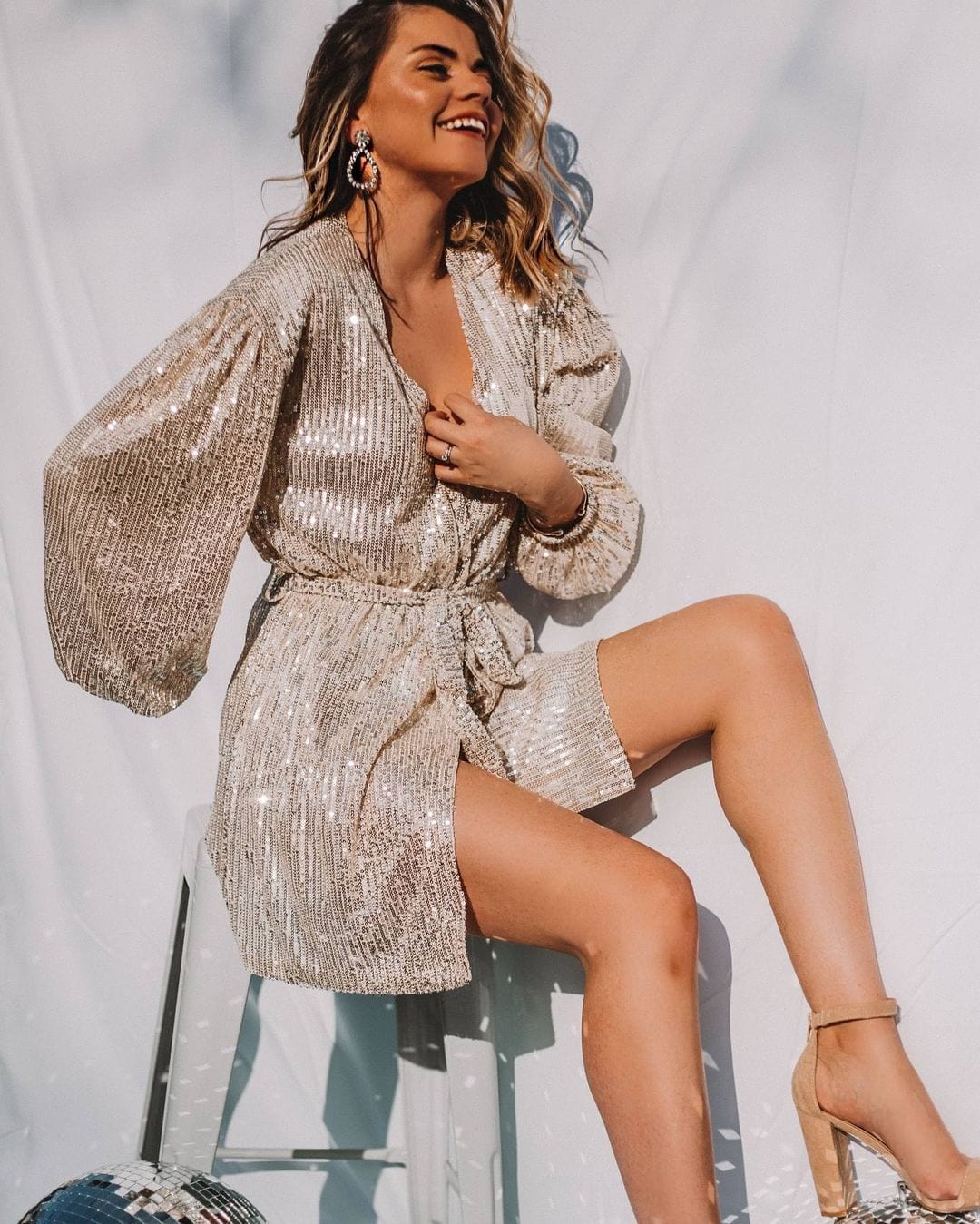 ↓ 56 – Ritzy & Rustic for Winter Bachelorette Party
An ideal look for a more casual bachelorette affair! Not only that but, it is also the way to go when dressing for a bachelorette during the winter season. The leather skirt and knee-high boots spice up your look just the right amount and compliment the sweater. You can go for more dramatic eye makeup with bold lashes and a nude lip with this attire. Finally, pack on some chunky gold hoops and a dainty chain. We would suggest switching up this black belt for a fancier gold one to amp up your look!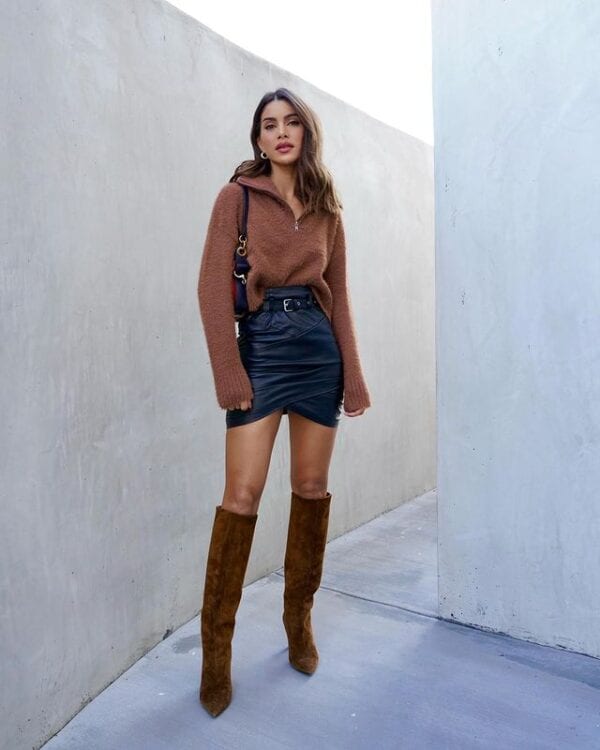 1
. Zaful Pullover Fleece $19.95
↓ 55 – The Monochrome Jumpsuit To Match the Bride
This black and white printed jumpsuit is the perfect amount of casual and fancy!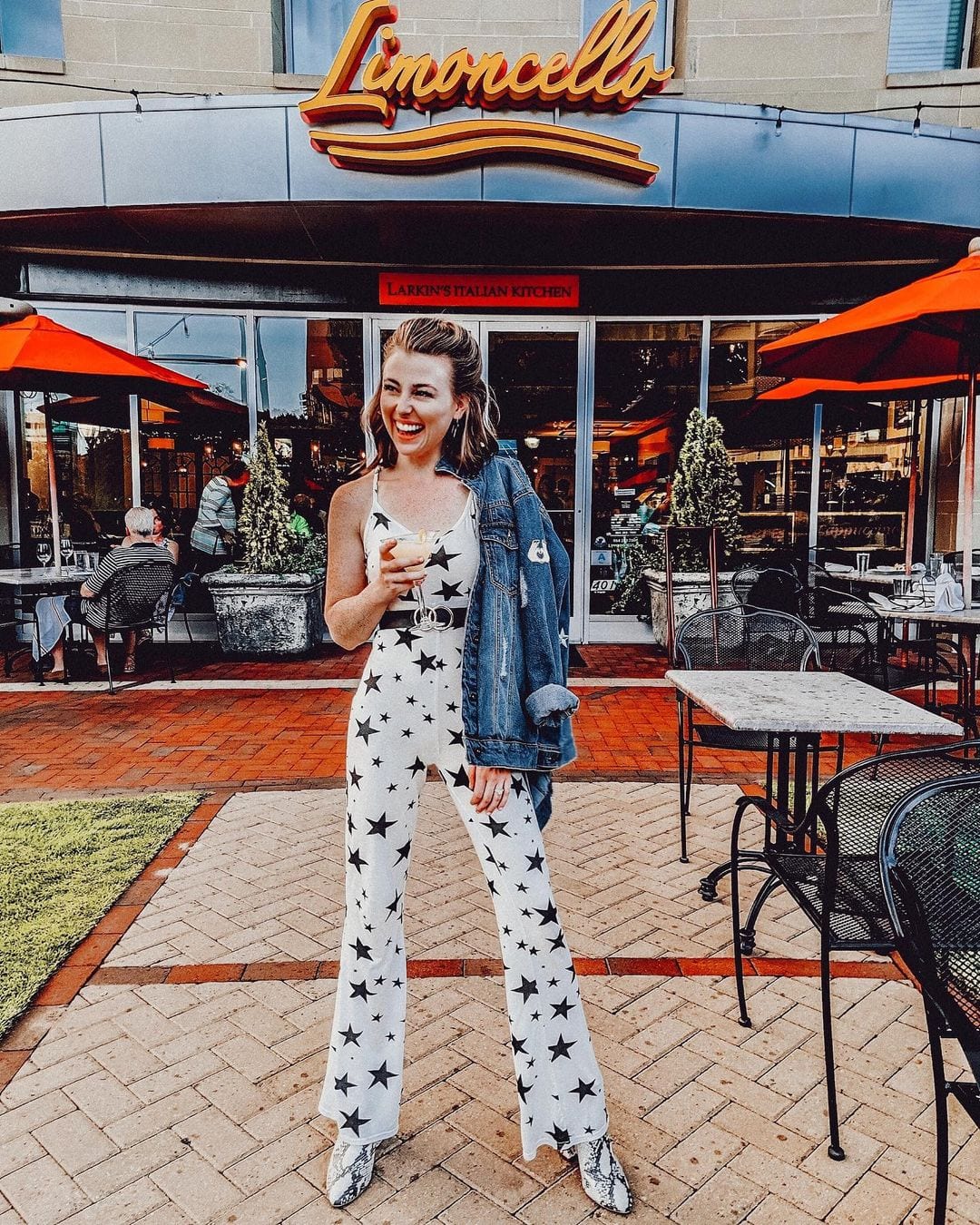 ↓ 54 – Perfect Bridesmaids Look for Teenagers
For an event like a bachelorette, you can not go wrong with a formal dress like this. The color is not only unique but also eye-catching and vivid. What an elegant outfit!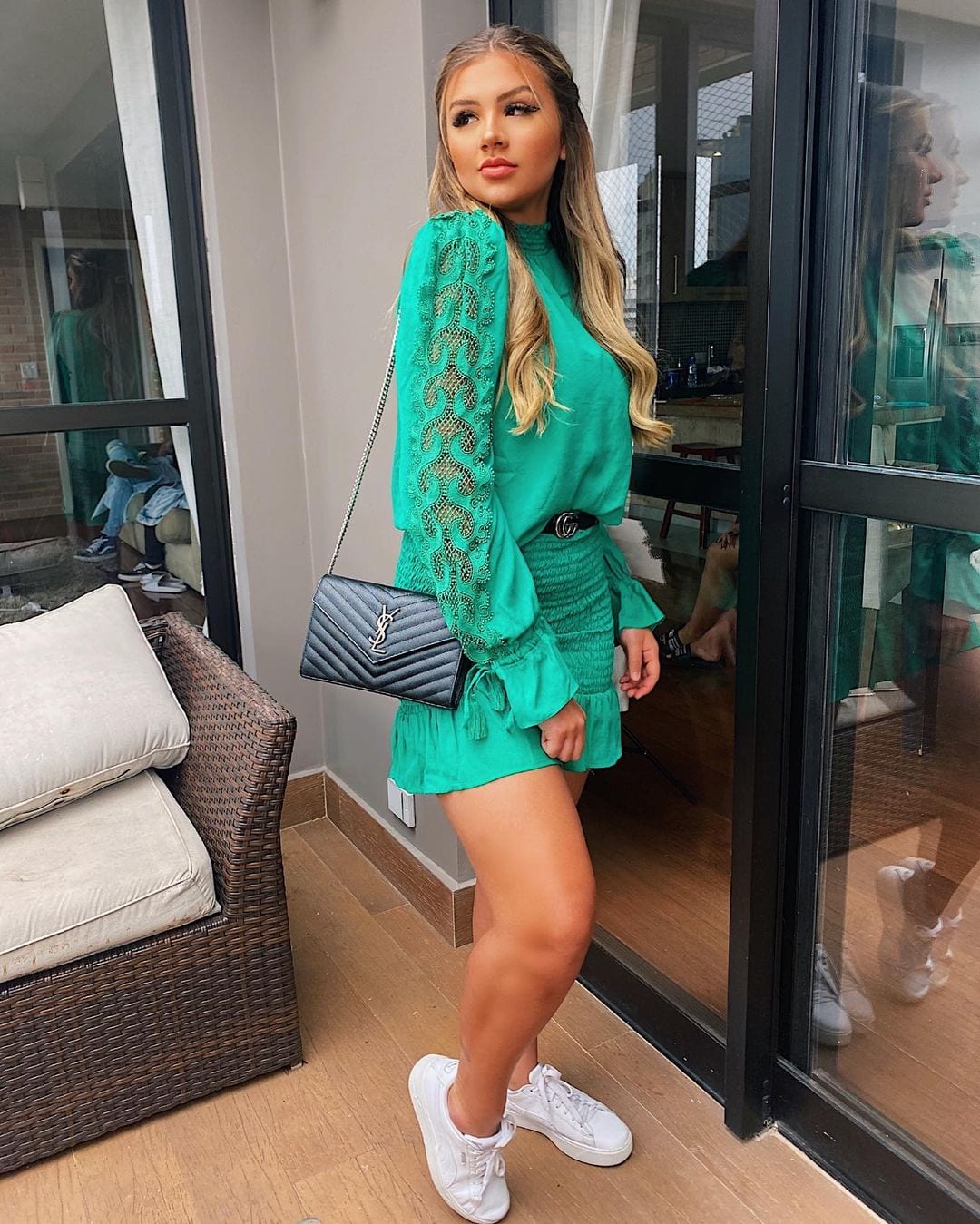 ↓ 53 – Leopard Prints & Red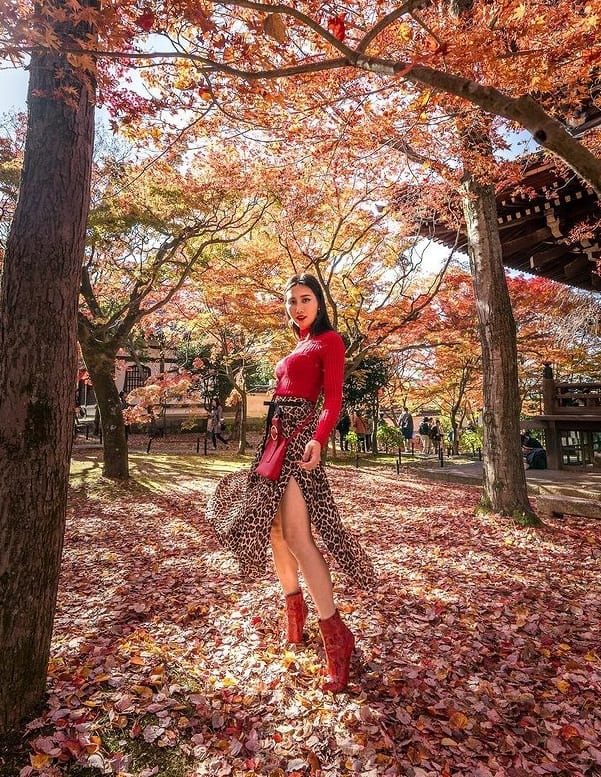 ↓ 52 – Footwear to Wear for Guests on Party
You would be surprised to hear that many brides prefer a more low-key and casual event when it comes to their bachelorette. So this outfit is exemplary for attending the party of minimalist-loving brides out there. Swap this top for a satin one, and you have the ideal amount of casual yet dressy on your hands. Additionally, these nude heels can easily match any outfit that you plan on wearing for the party.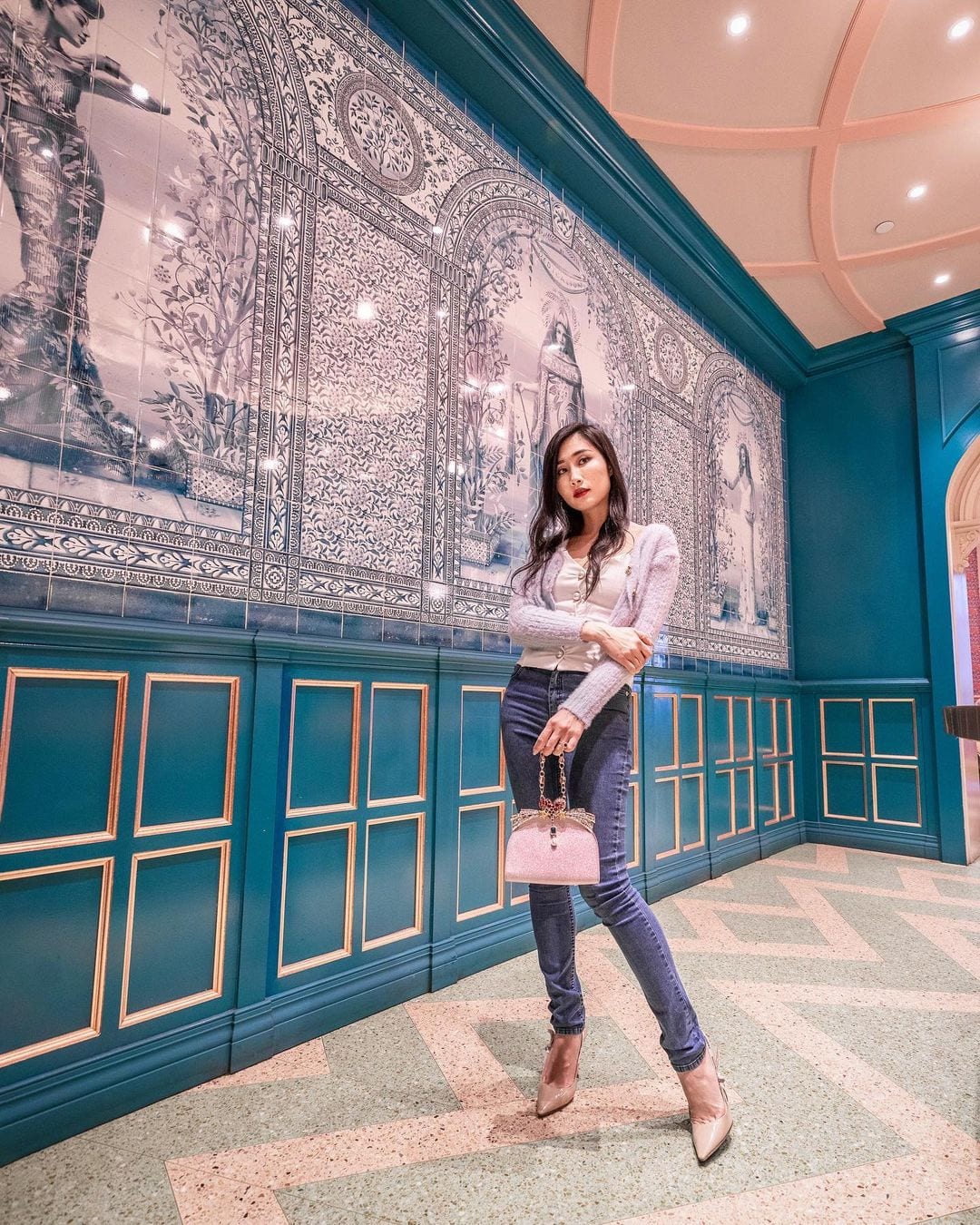 ↓ 51 – Pistachio Matching Set
The pop of red against the pistachio outfit is so refreshing! The sleeked-back hairstyle presents itself as modern, and the muted green boots are just the cherry on top of a fantastic look.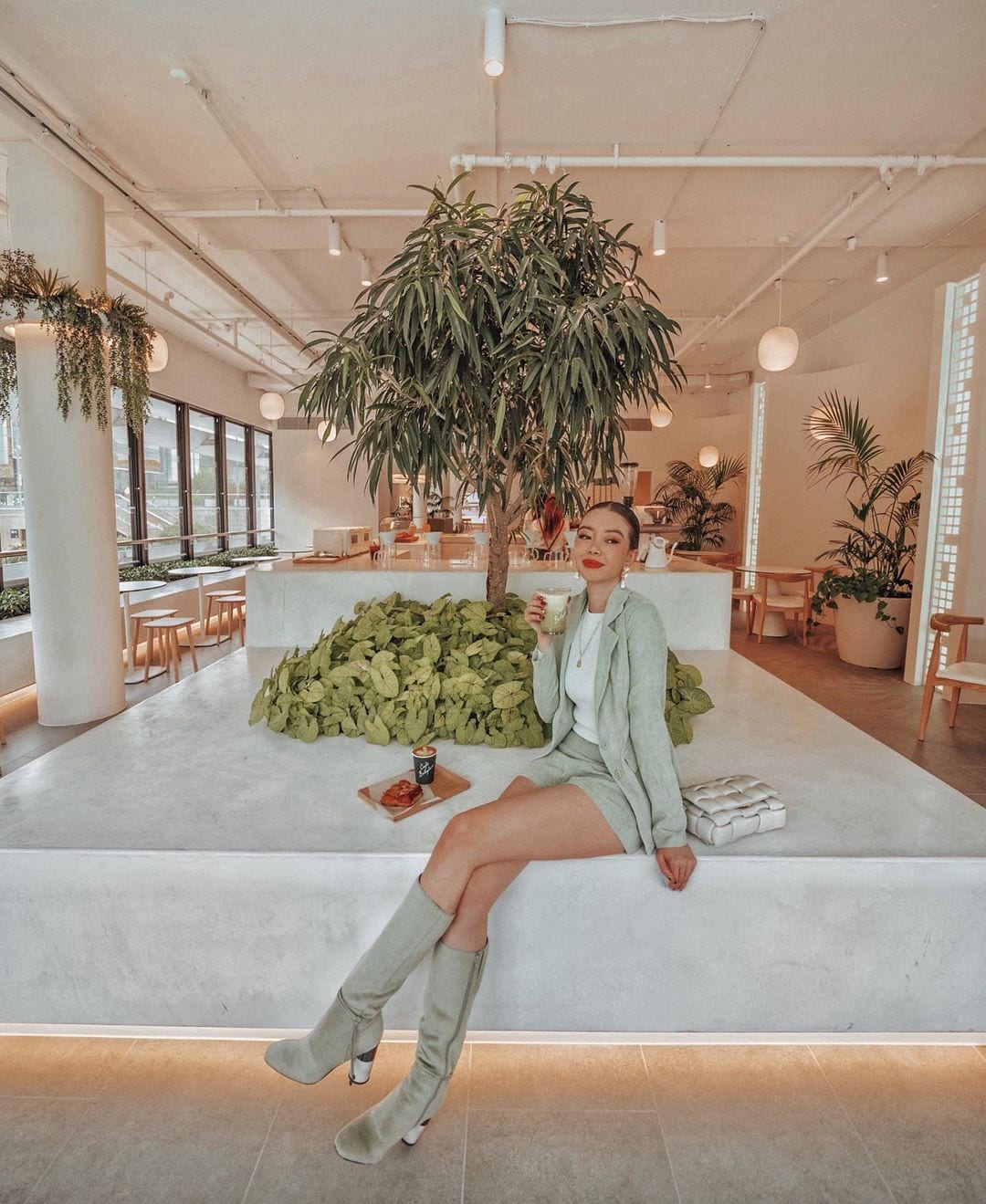 ↓ 50 – Flowy Party Dress for the Guests!
What a simple, elegant, and romantic attire for attending your best friend's night?! Go all out with gorgeous jewelry and a pop of colour on the lips. Adorn a printed pashmina to bring more dimension to your look.
↓ 49 – Pyjama Party Ready for the Bridal Squad!
You can not go wrong with this tropical printed, satin pajama set for your pajama-themed party. Do not forget to do your nails, hair, and makeup to look even more fabulous. It may be a pajama party but also your best friend's special night so go all out with the little details!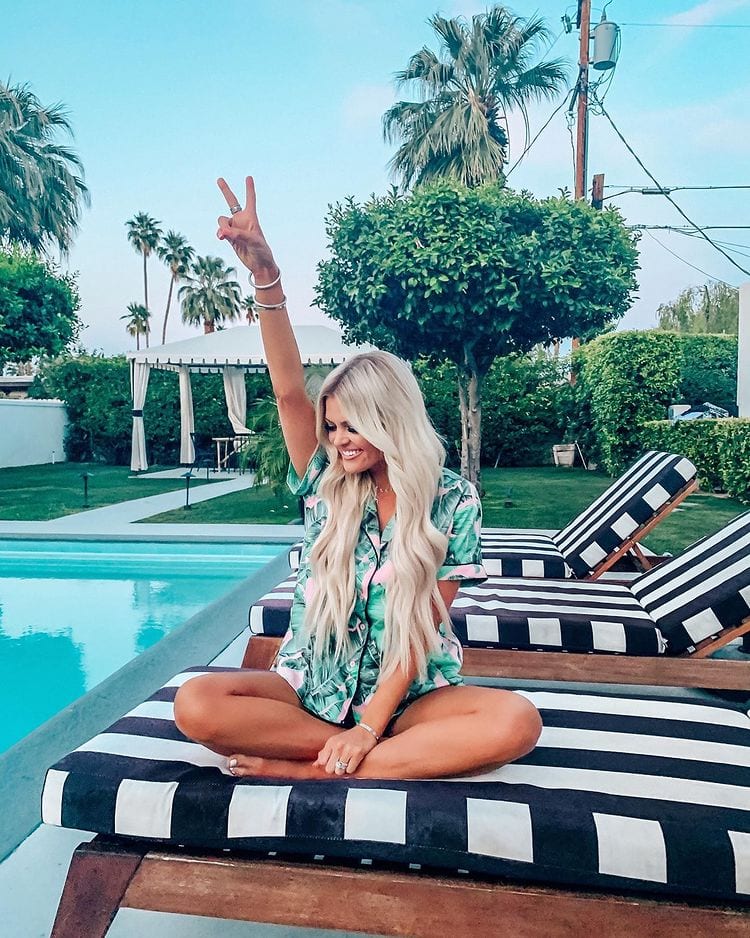 ↓ 48 – Printed Palazzos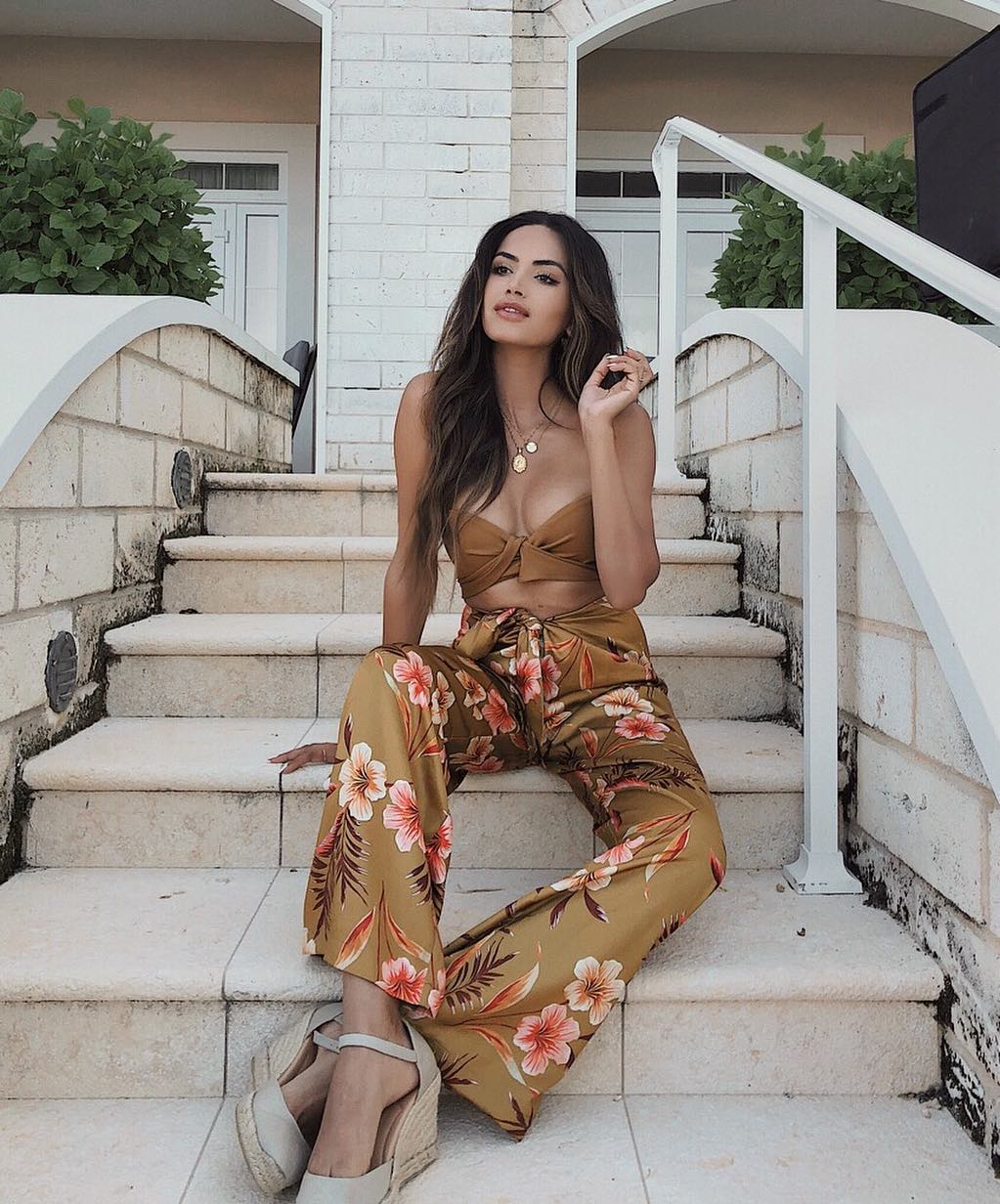 ↓ 47 – Little Satin Shirt Dress Supremacy!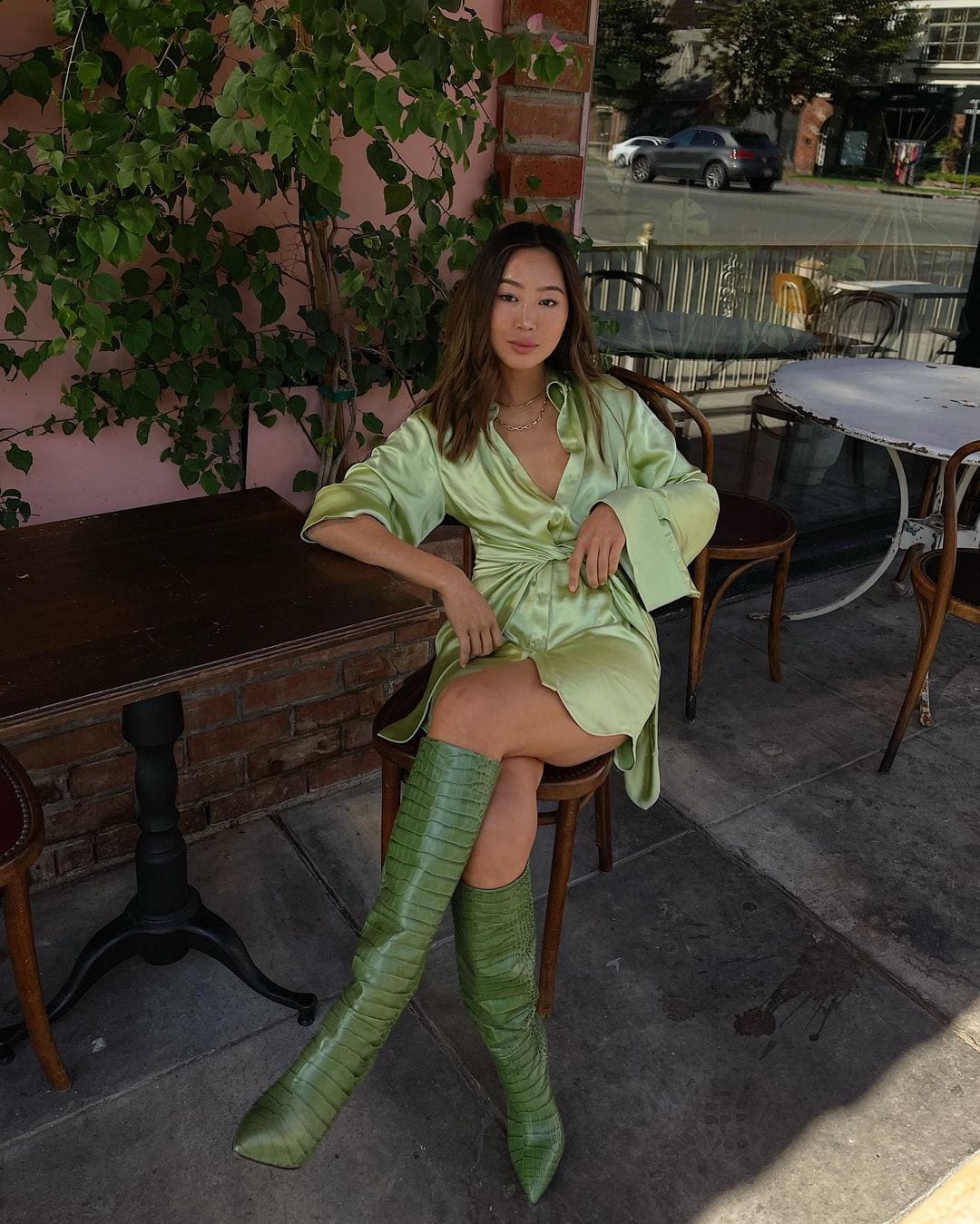 ↓ 46 – Tie & Dye in the House!
With tie & dye being so trendy these days, it was a must for us to serve you a look for the bachelorette in this style. The strapless top with matching bottoms can be ideal for a more casual bachelorette affair or a pajama-themed party. We love that the simple yet modern style was uplifted with the sleek hairstyle and eccentric jewelry.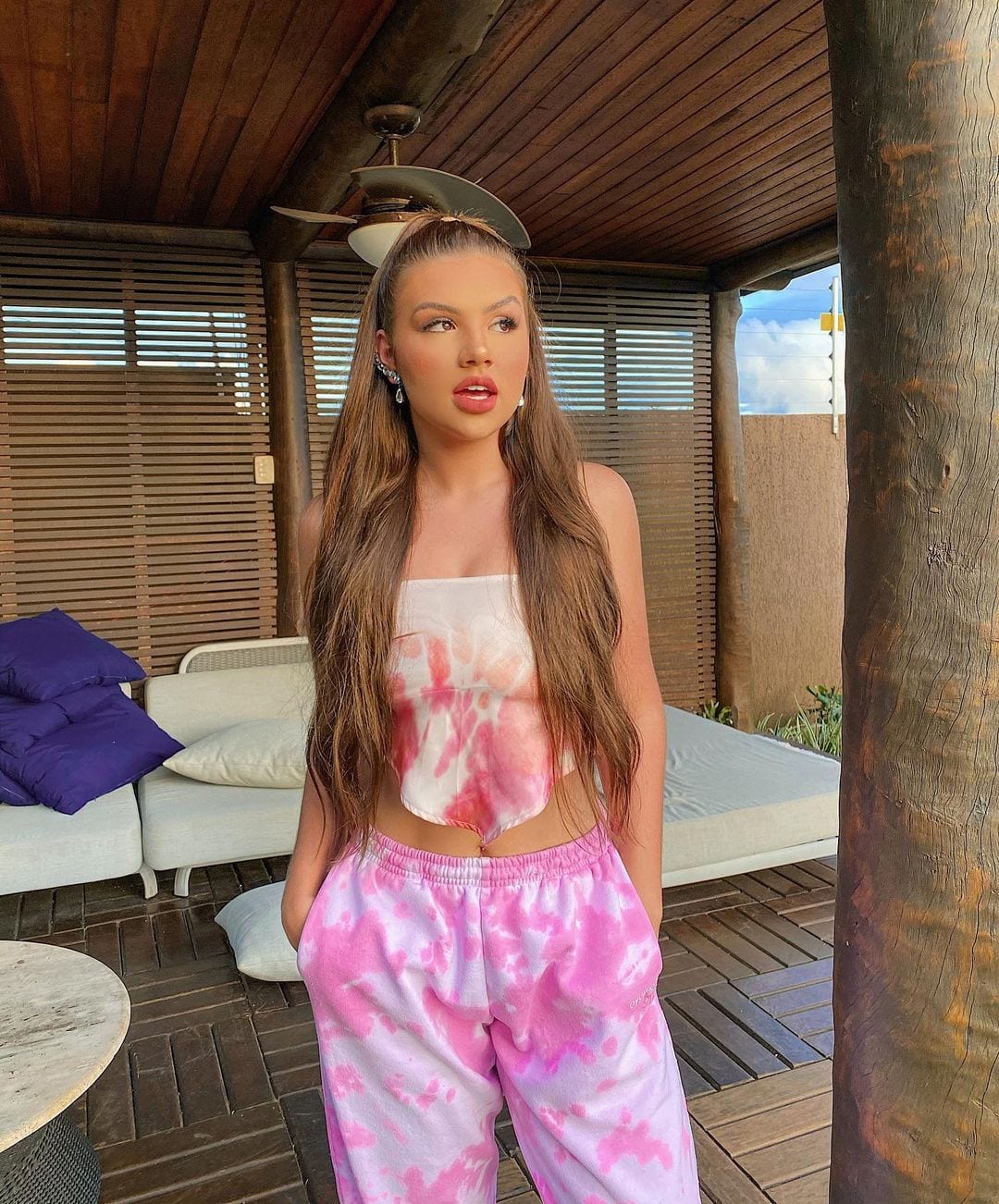 ↓ 45 – How to Wear Printed Skirt on Bachelorette Party
Another flawless look for a low-key affair! Keep it stylish with a sleek ponytail and chunky gold jewelry.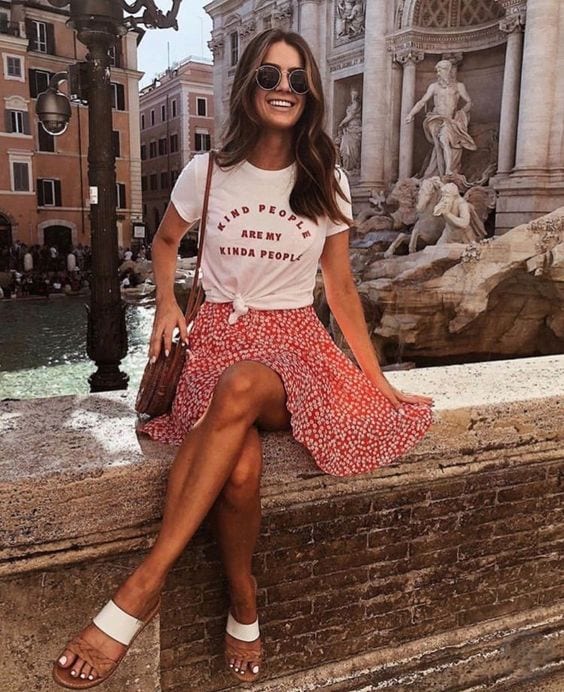 ↓ 44 – Perfect Pinstriped Suit
This outfit is perfect for a suit-themed bachelorette. The maroon top looks exquisite with the pinstriped suit, and the shoes would keep you comfortable all day long.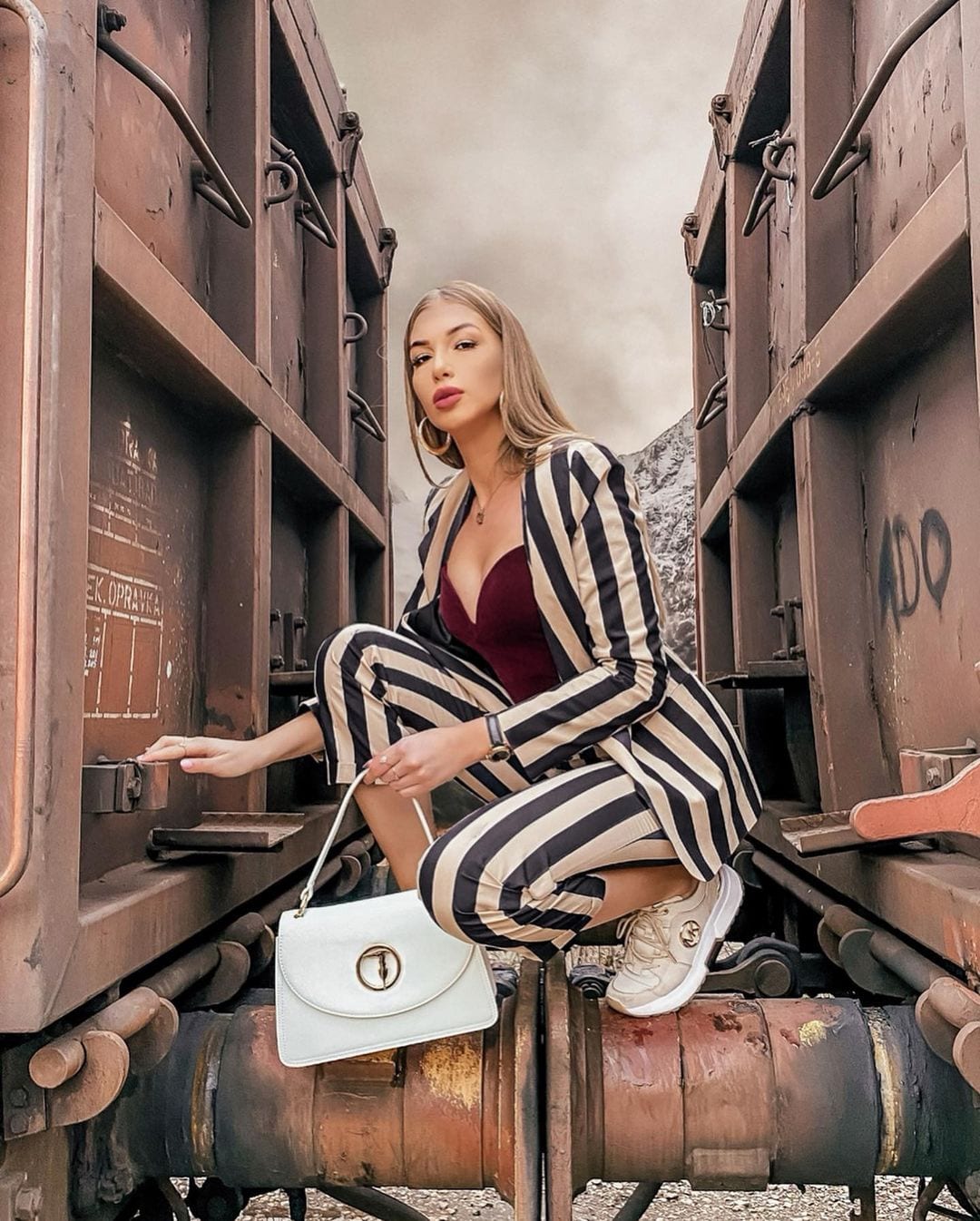 ↓ 43 – Pajama Party Ready 2.0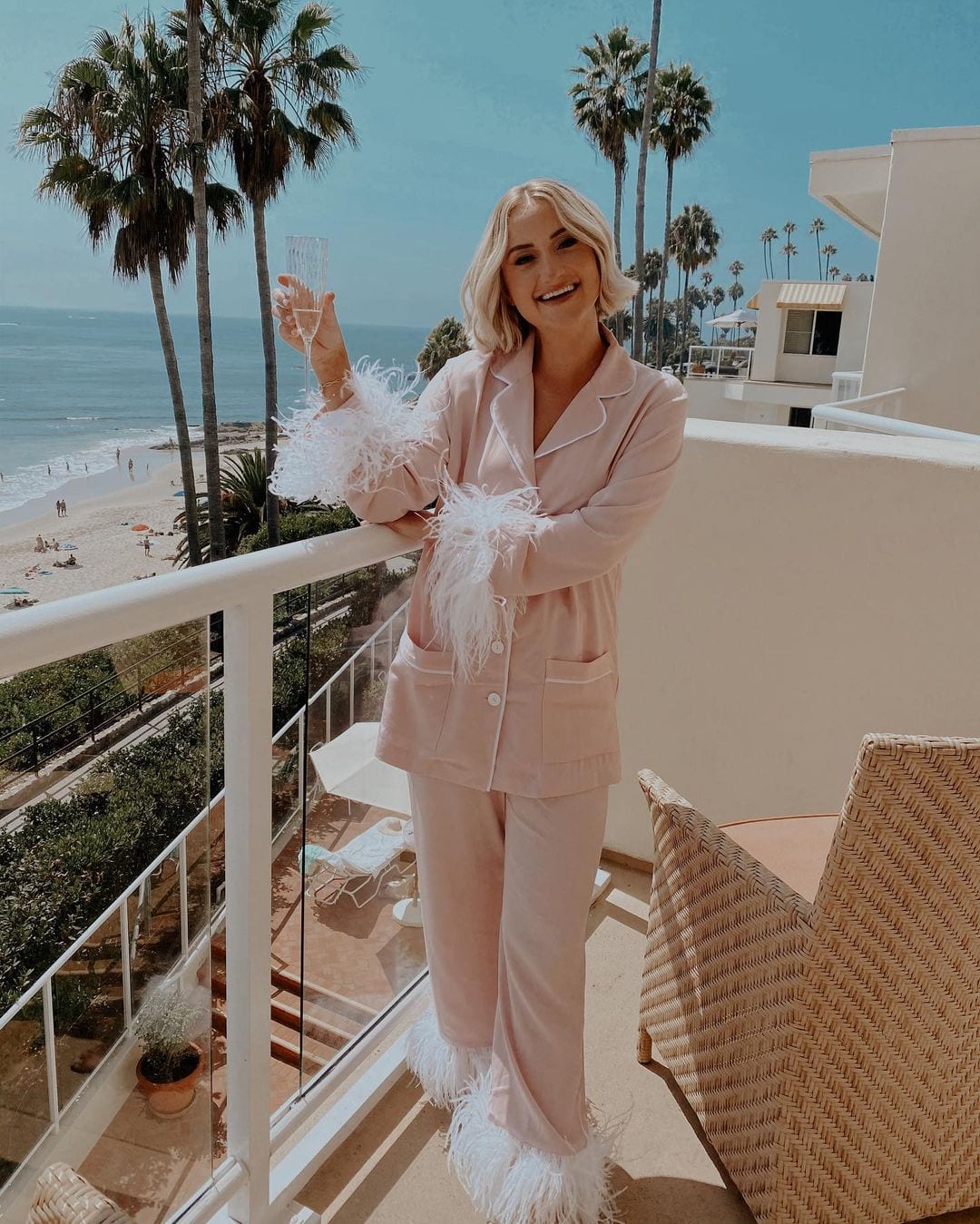 ↓ 42 – To the Pool or the Beach In Bachelorette Style!
How cute is this zebra-striped swimsuit?! This outfit and the accessories are ideal for a beach or pool party-themed bachelorette.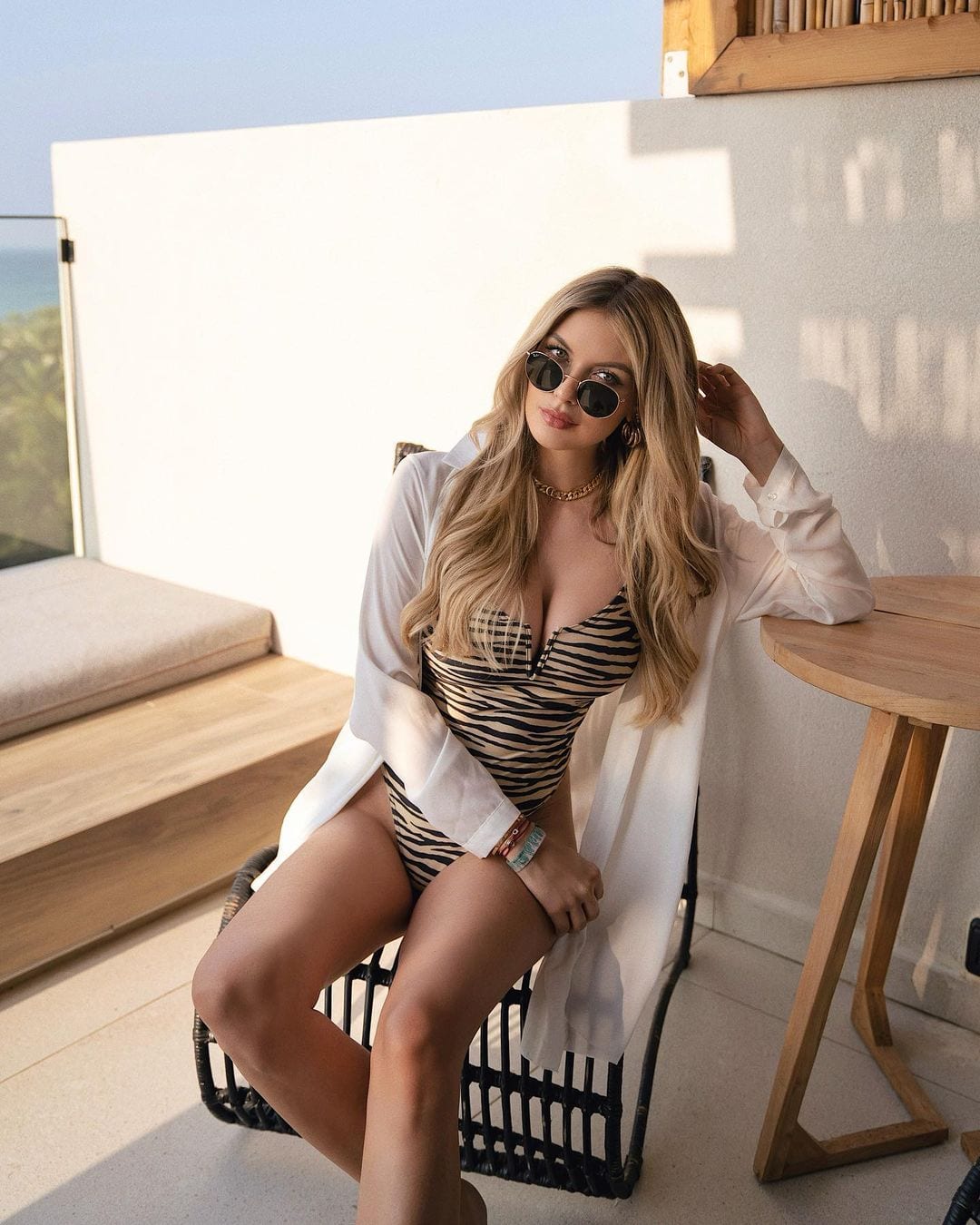 ↓ 41 – Abstract & Button Down Shirt Outfit Ideas for Bachelorette Party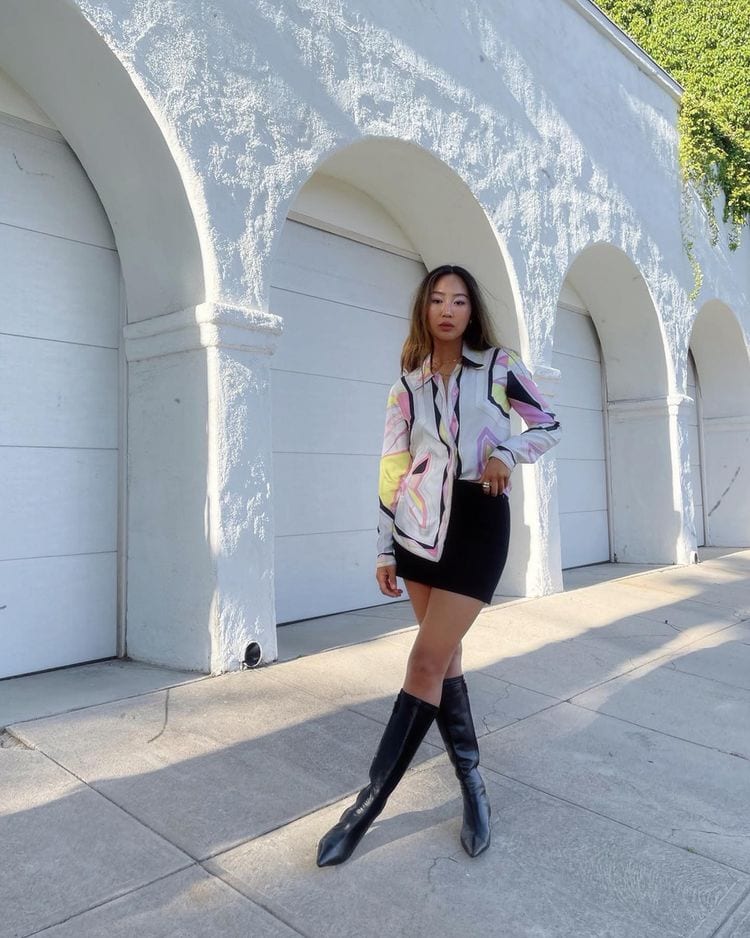 ↓ 40 – Leopard Printed Dress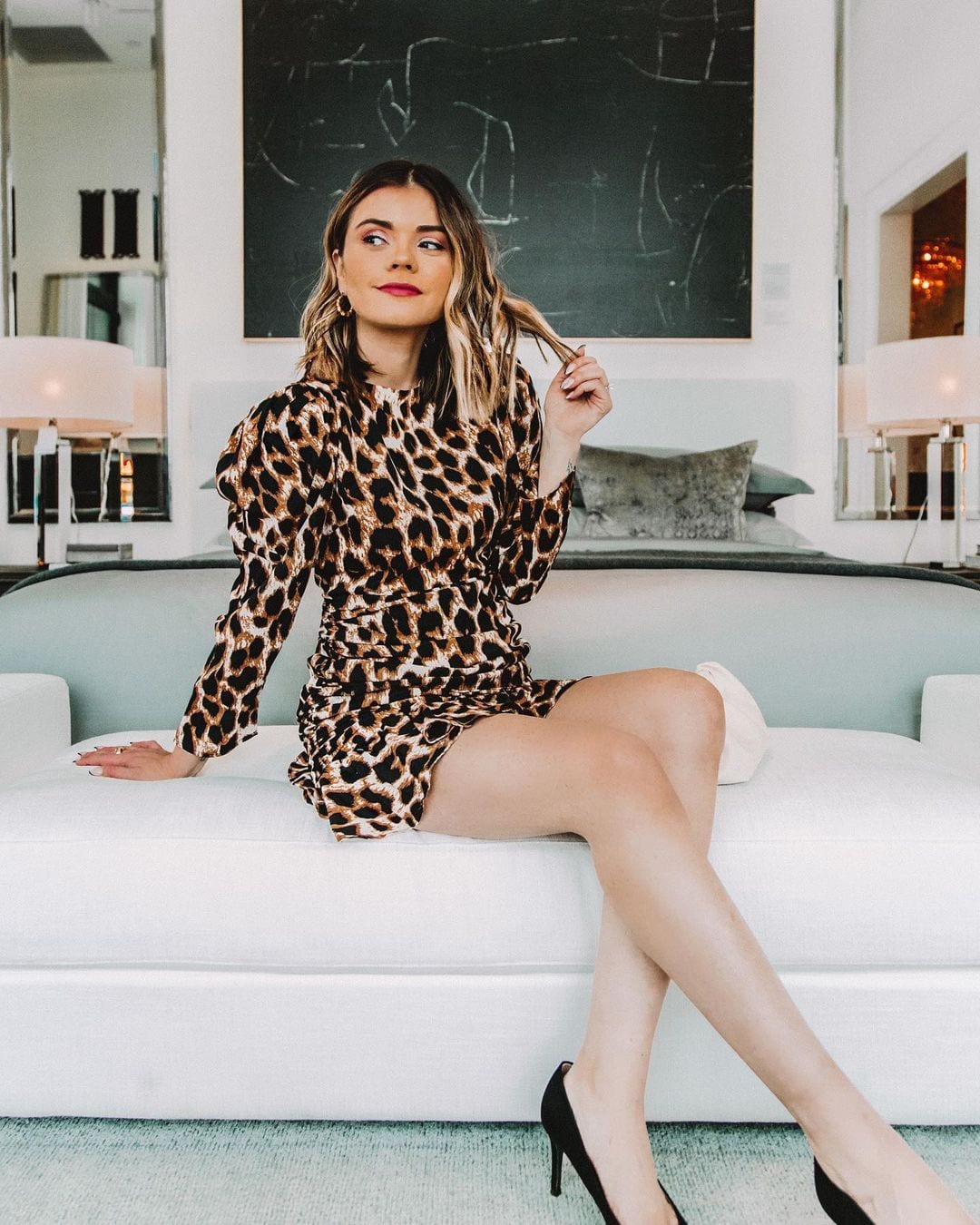 ↓ 39 – Customised Shirt Fit for Guests on Bachelorette!
The best thing about this outfit is that you can wear it with any shirt! If the bride-to-be wants you to wear a customized shirt for her special day, this look can easily fit any top style for your convenience.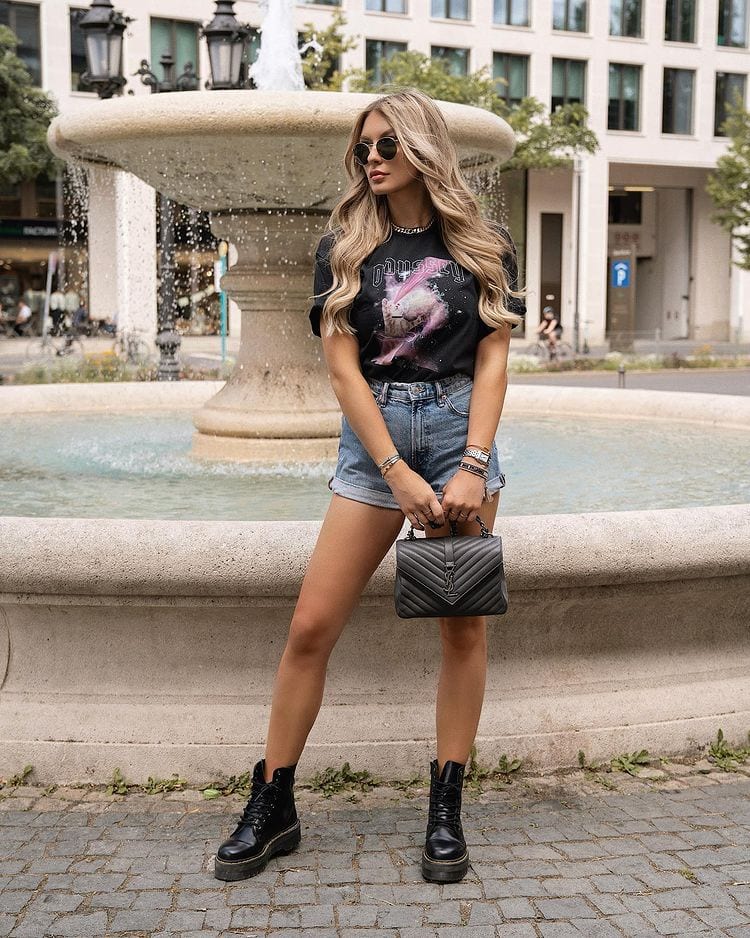 ↓ 38 – Bachelorette Party Favors for Bridal Party
Match with the crew in these matching bathrobes for the festive bachelorette!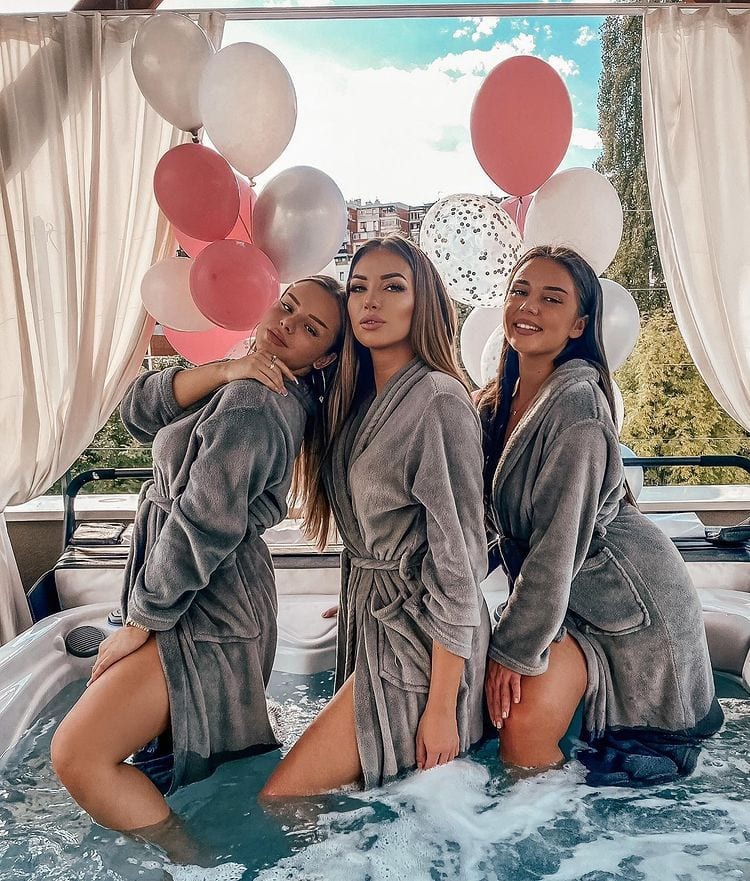 ↓ 37 – Tantalising in Tan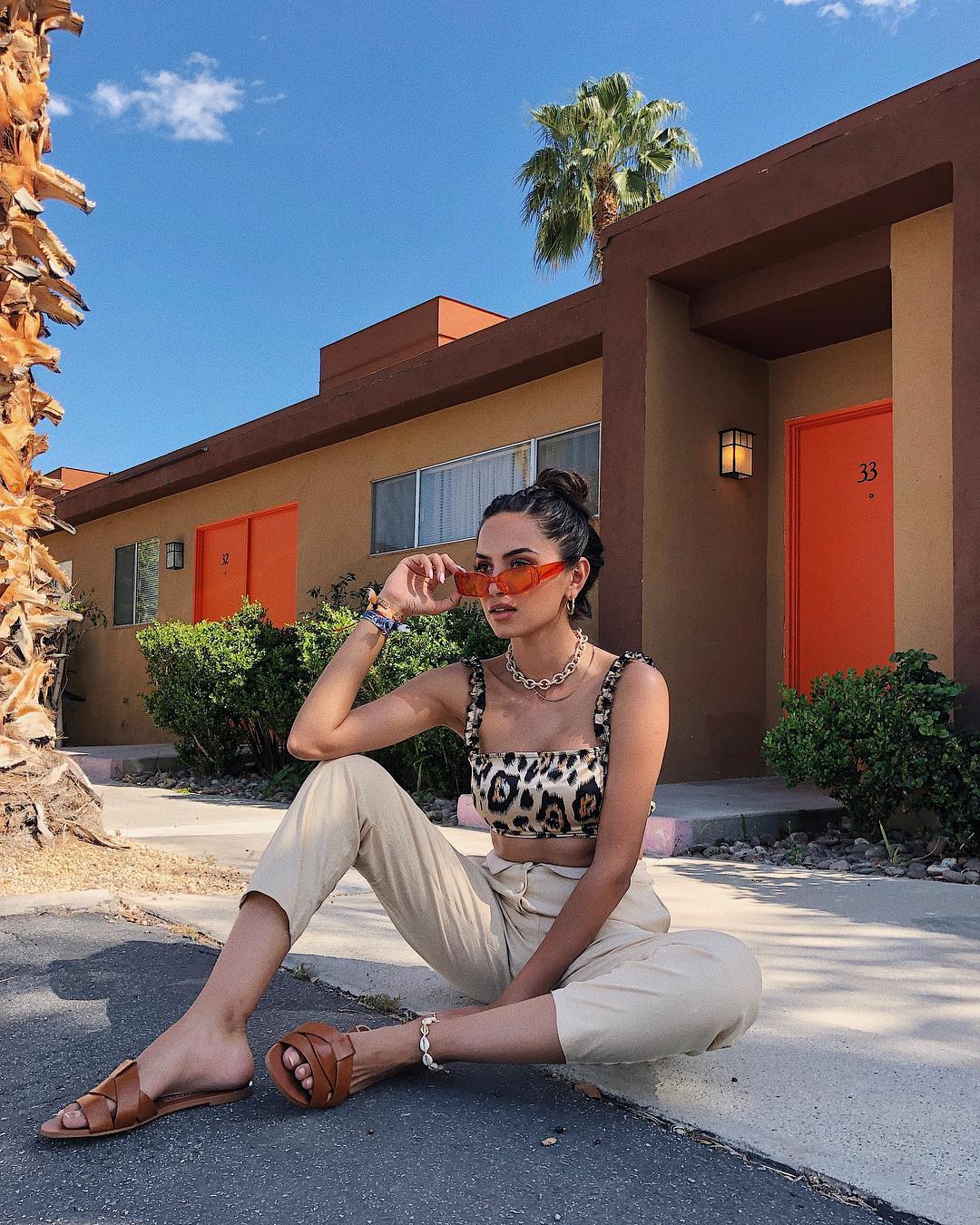 ↓ 36 – Bachelorette Party Dress to Wear to the Club as a Guest!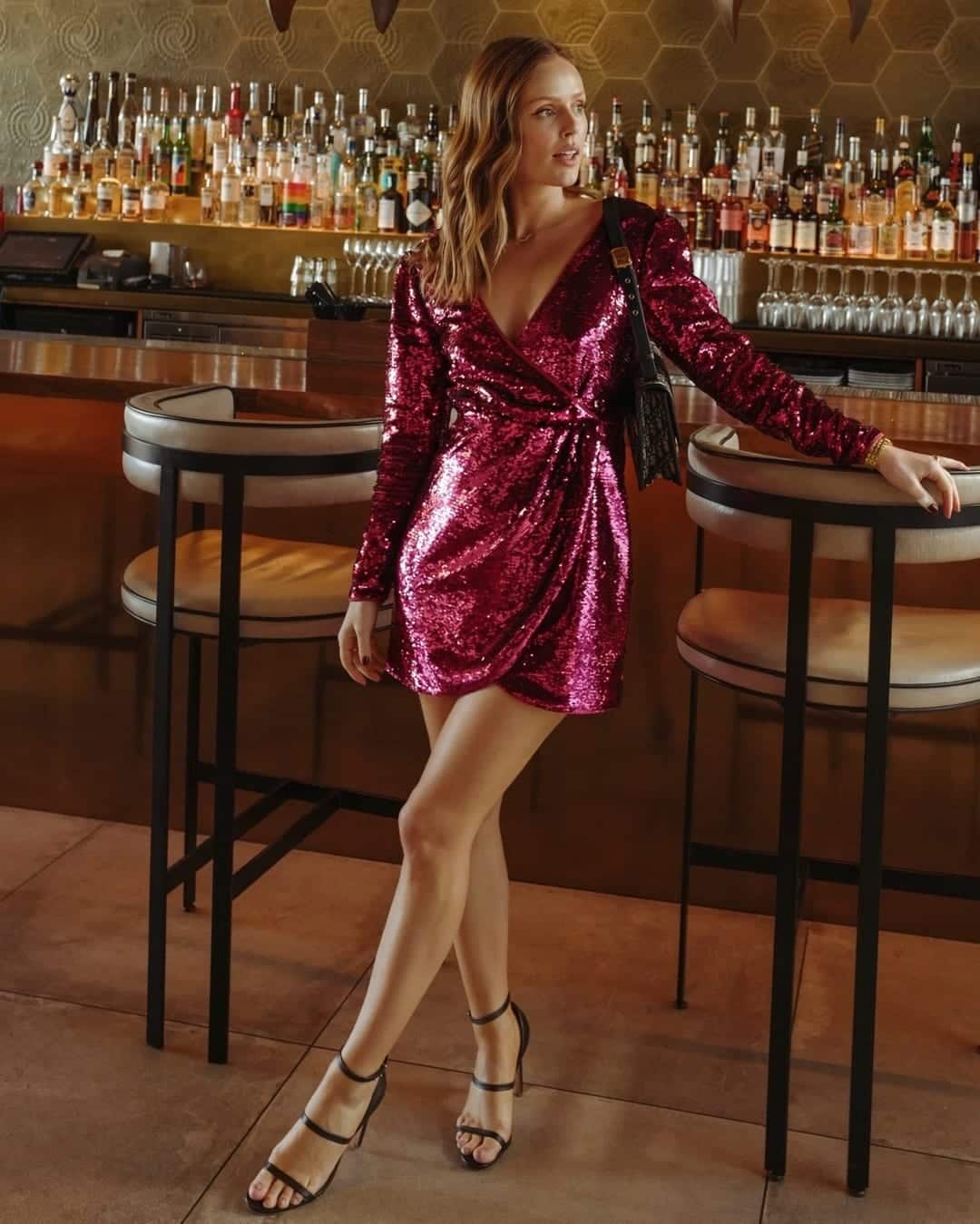 ↓ 35 – Knotted Shirts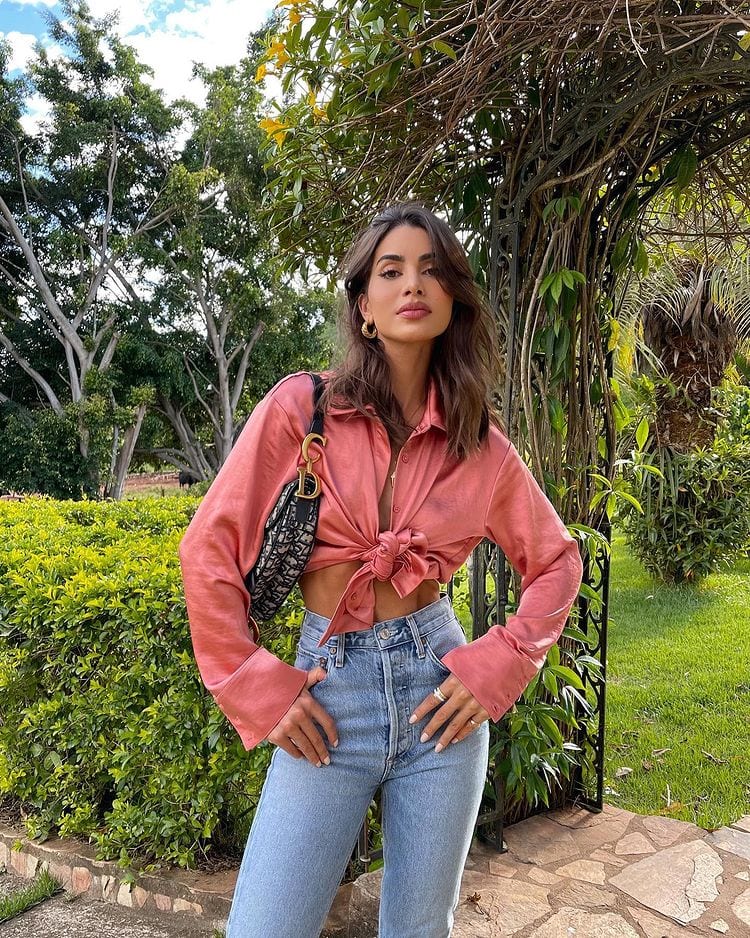 ↓ 34 – Gracefully Green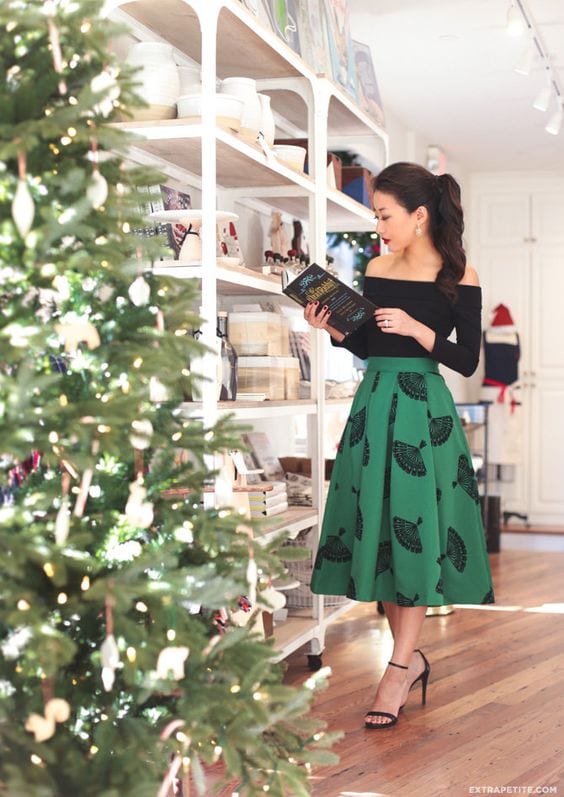 ↓ 33 – Fancy Pants Style for the Party!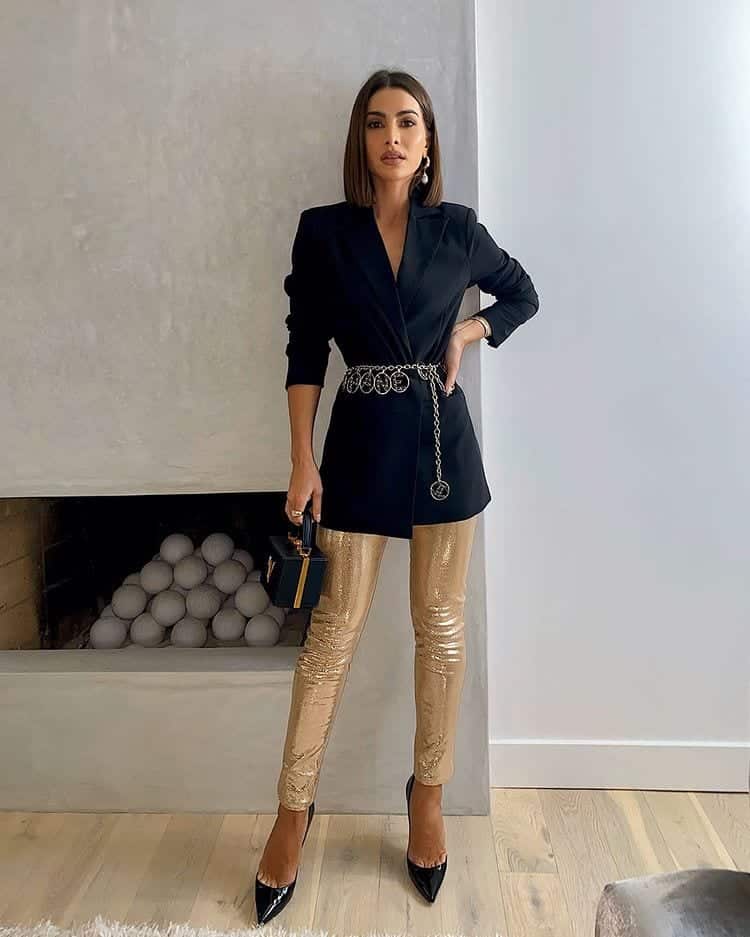 ↓ 32 – Leather Skirt & Knit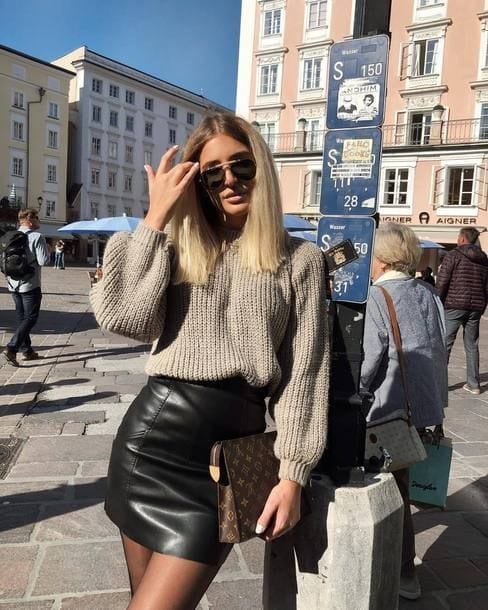 ↓ 31 – What to Wear to a Cowgirl Themed Bachelorette?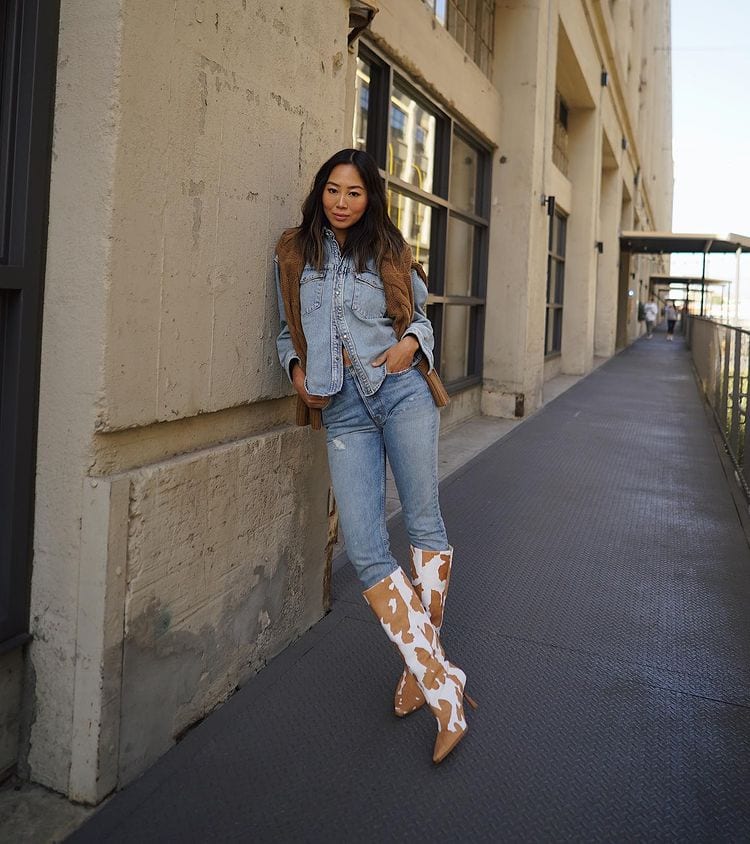 ↓ 30 – Lilac Loving!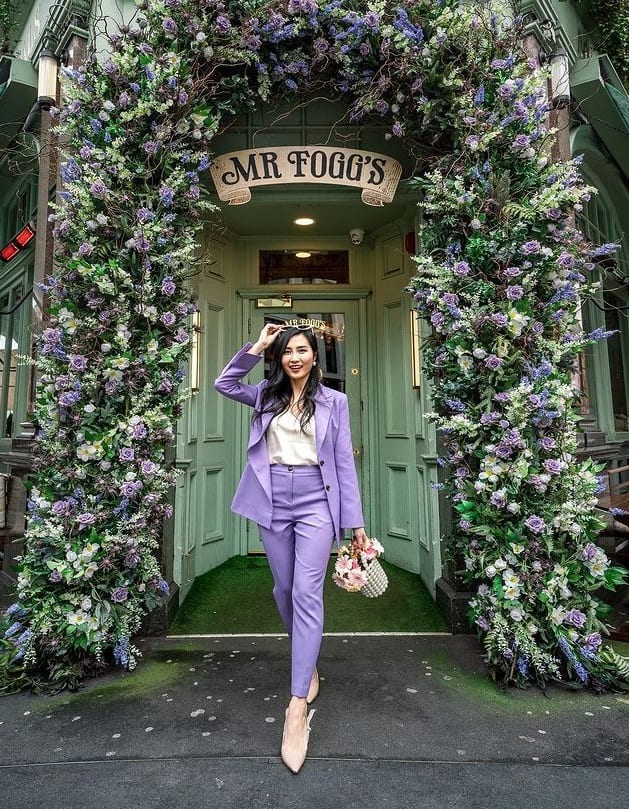 ↓ 29 – How to Wear a Bodycon Midi Dress for a Bridal Party?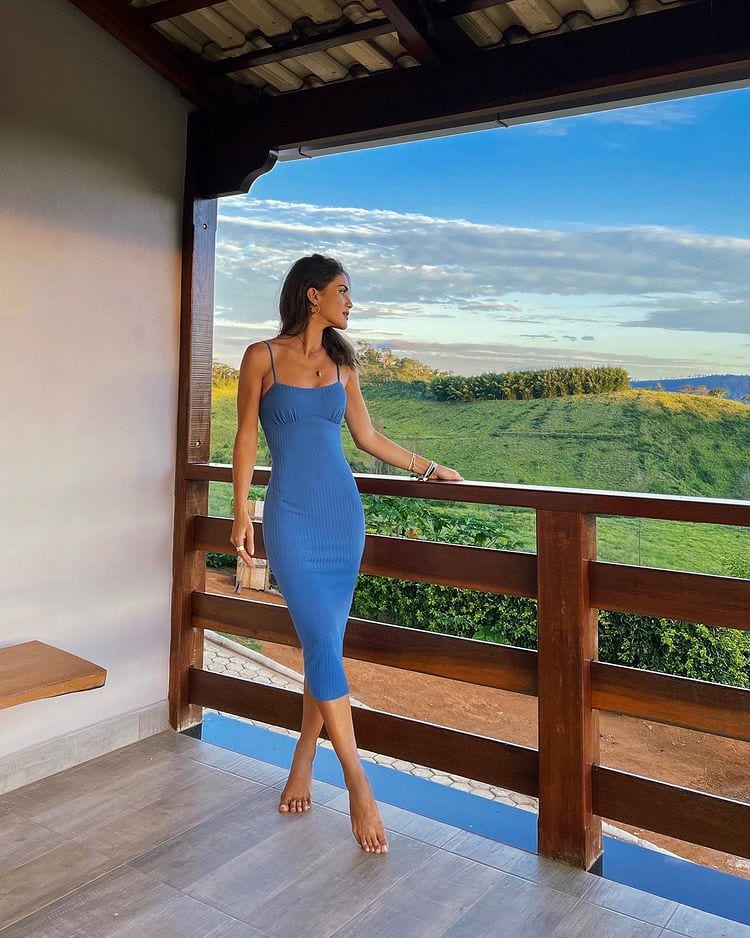 ↓ 28 – The One with the Leather Pants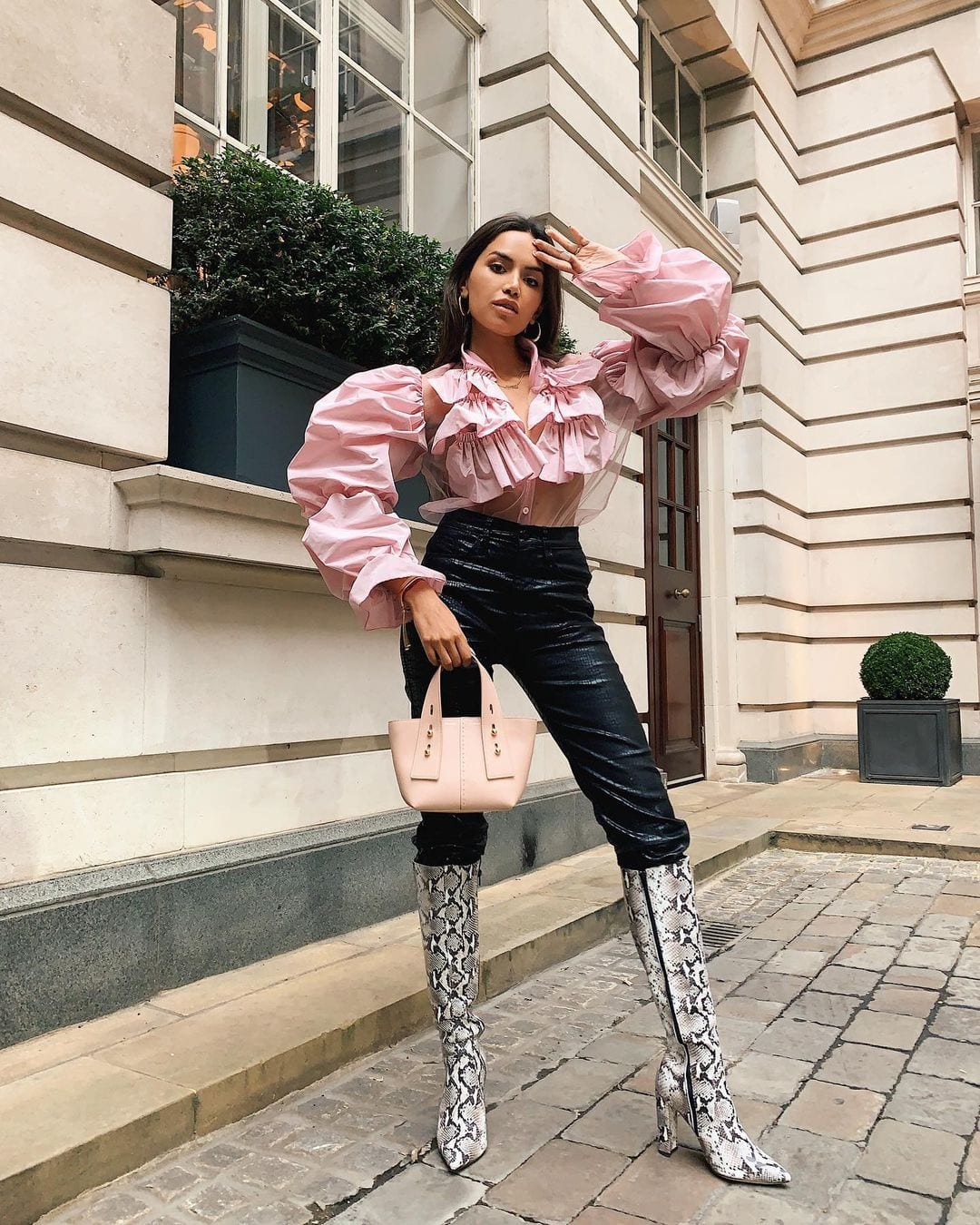 ↓ 27 – Casual Tee with Pastel Skirt Look for Party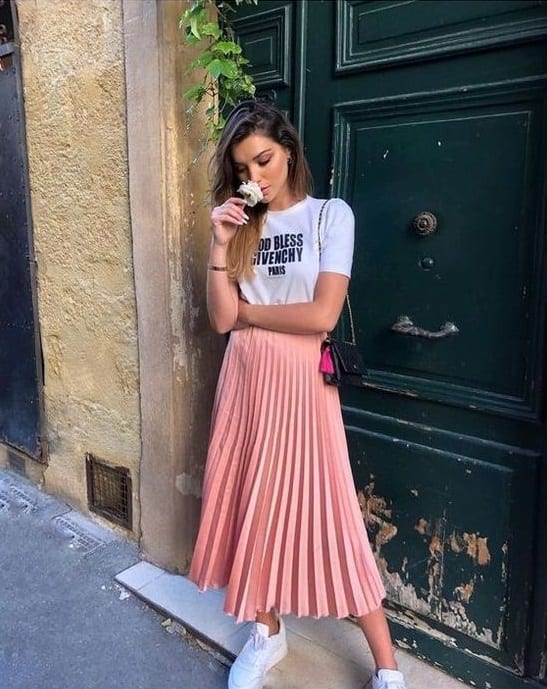 ↓ 26 – Backless & Ripped Jeans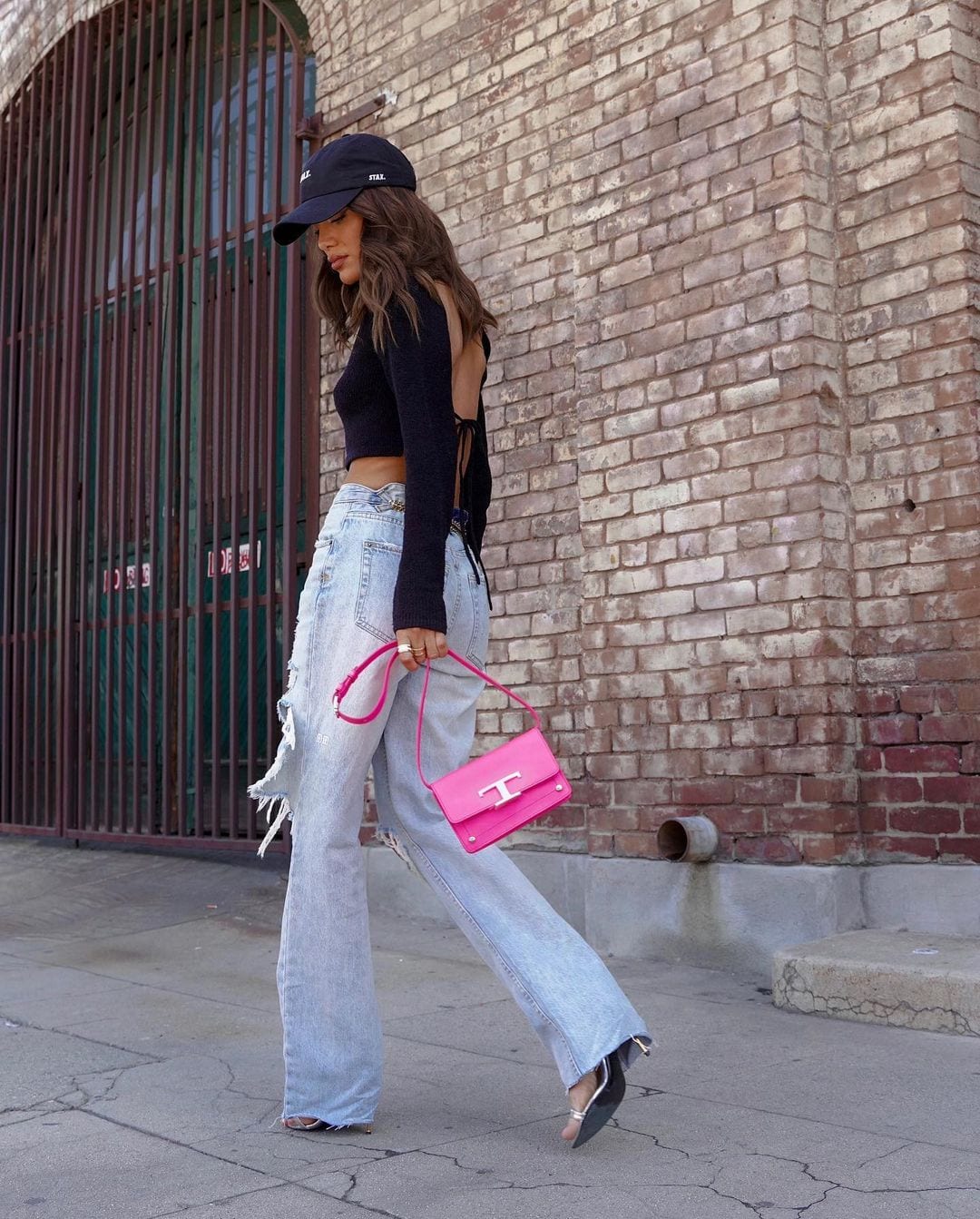 ↓ 25 – Effortlessly Ethereal Outfit, Perfect for Bachelorette!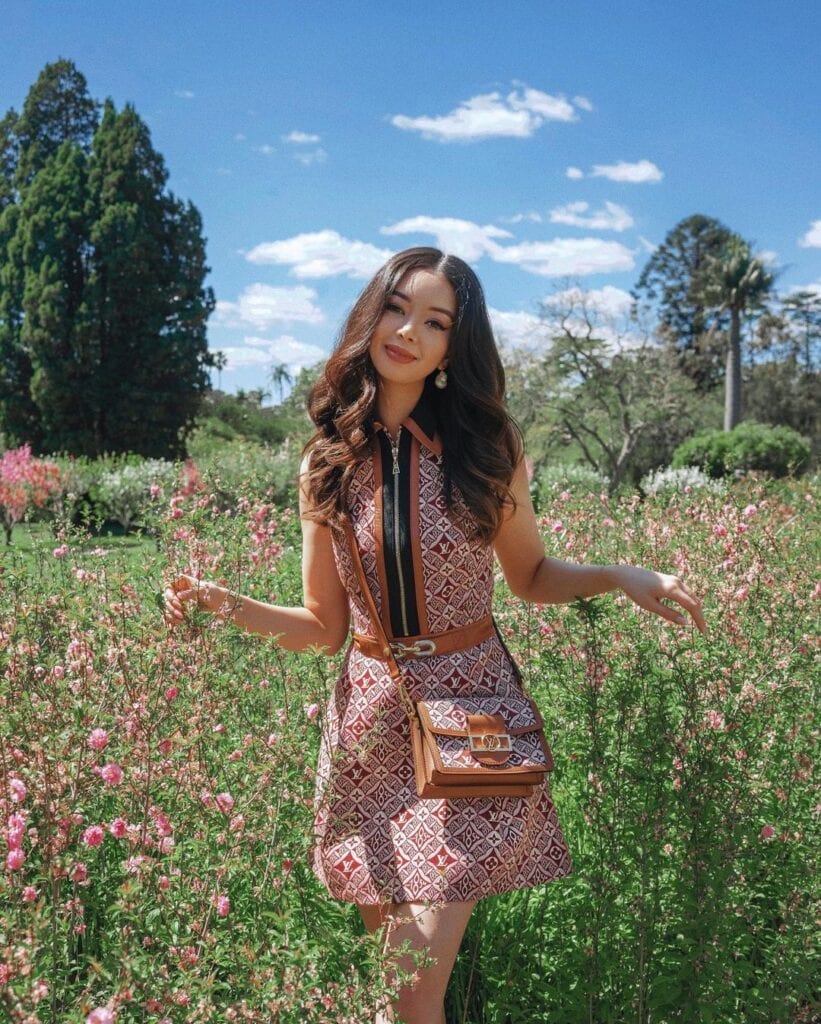 ↓ 24 – What to Wear with Metallic Skirt for a Bachelorette Guest Look?
Any top can pair a metallic skirt. So if you have a unique top that you do not know how to style, chances are, it will look effortless with a skirt like this.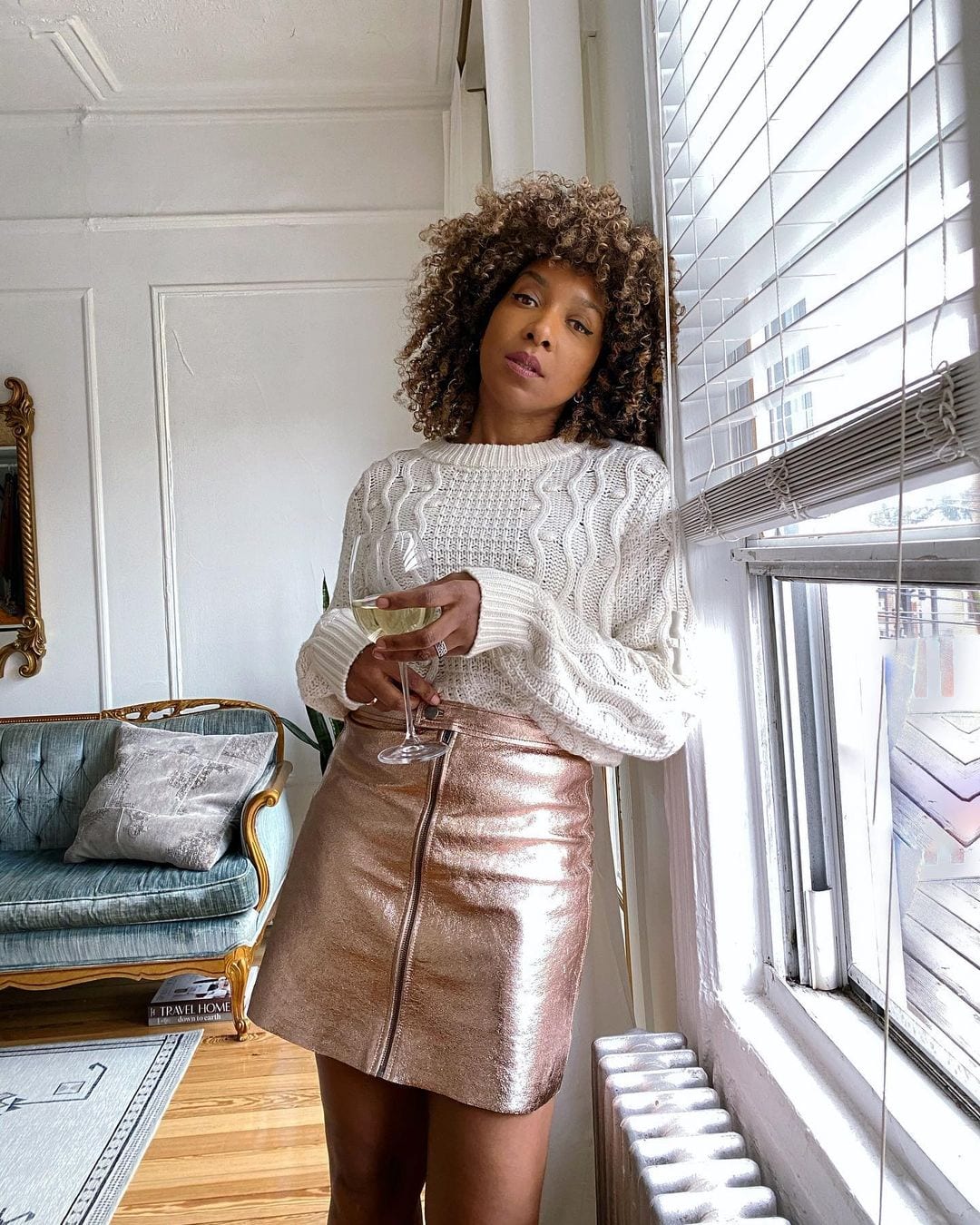 ↓ 23 – Play with Plaid!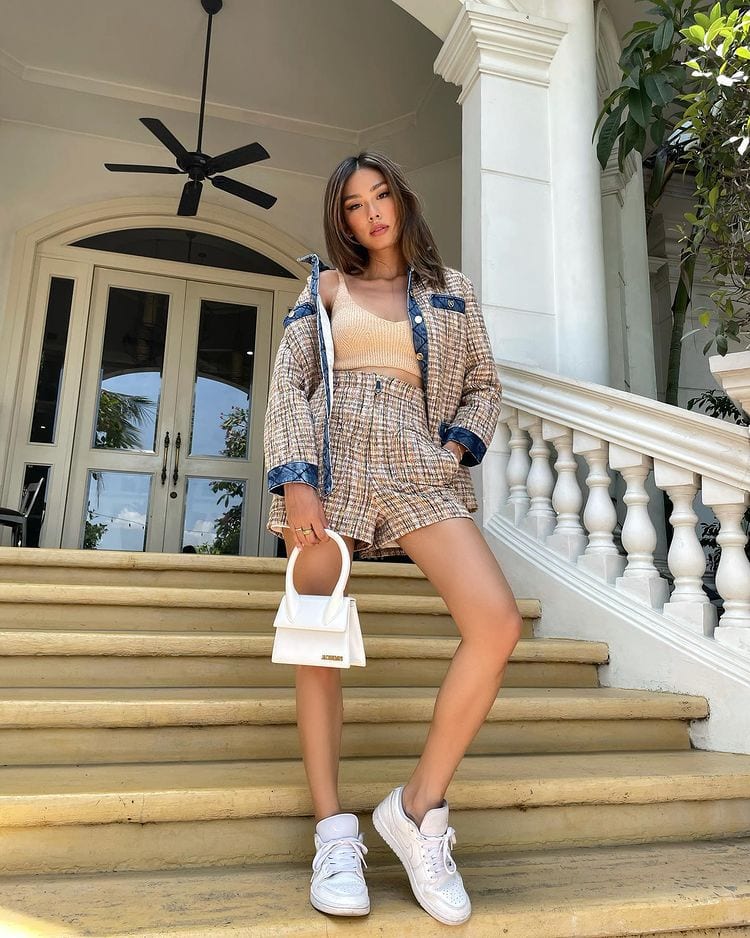 ↓ 22 – Sheer Tops & Ripped Jeans for Plus-Sized Women at Bachelorette!
Sheer tops like these are such an effortless means of looking fancy while having fun with it! Show off your cutest bralette under the very top and accessorize with dainty jewels.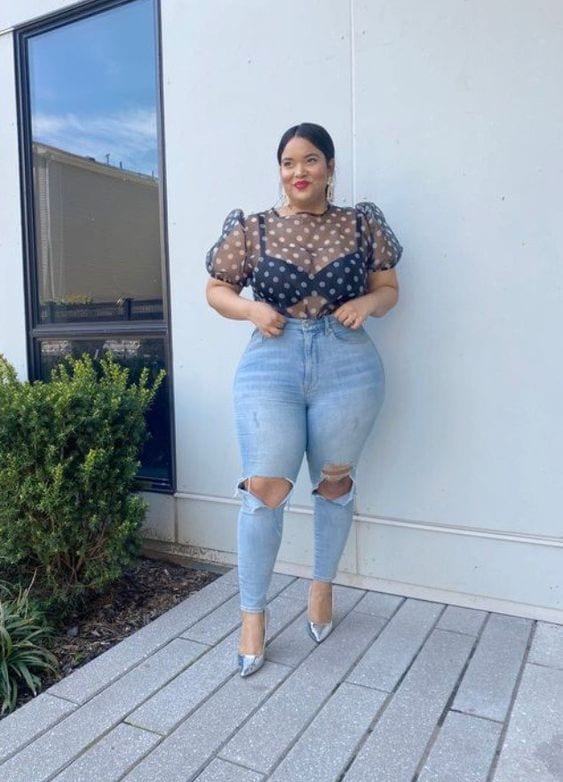 ↓ 21 – White Frayed Pants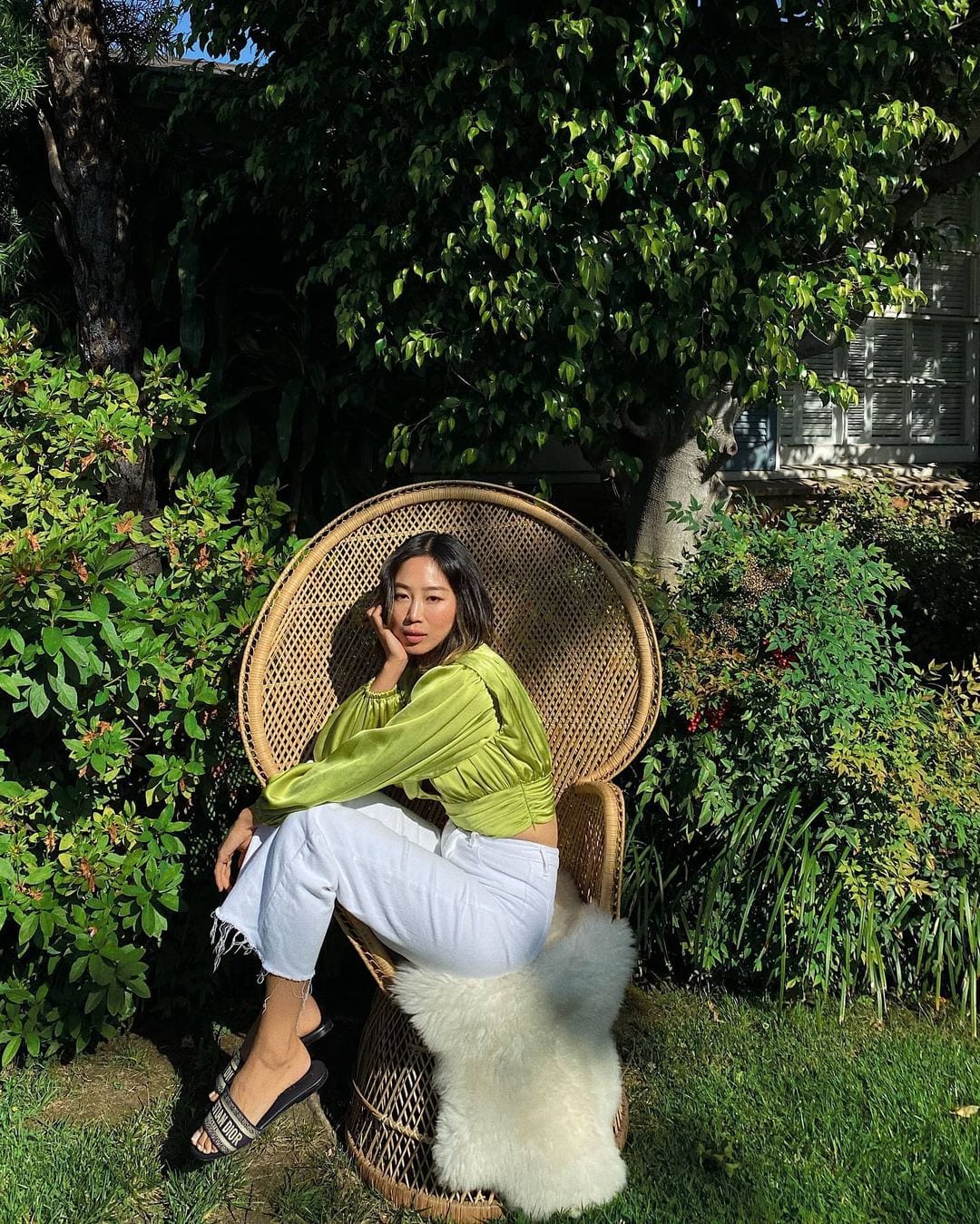 ↓ 20 – When to Wear a Pink Formal Dress as a Party Guest?
The answer to that would be, to your loved one's bachelorette party! Also, try out Outfits with Pink Skirts – 35 Ways to Style Hot Pink Skirts.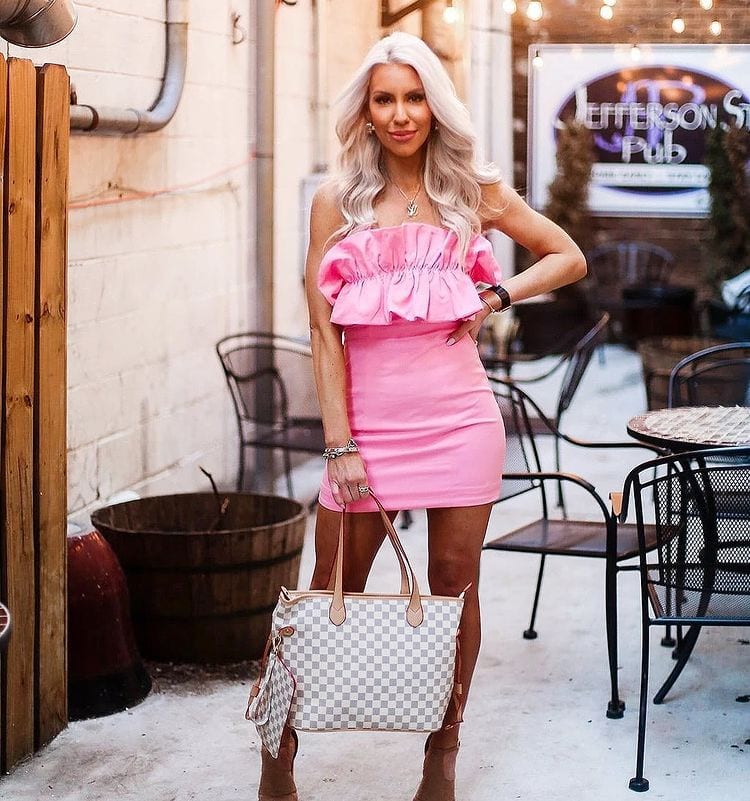 ↓ 19 – The Perfect Boss Lady Fit for the Bachelorette!
Quite frequently, the bride requests you to wear a suit to her themed bachelorette. Well, steal the show in this gorgeous suit and top with your uniqueness!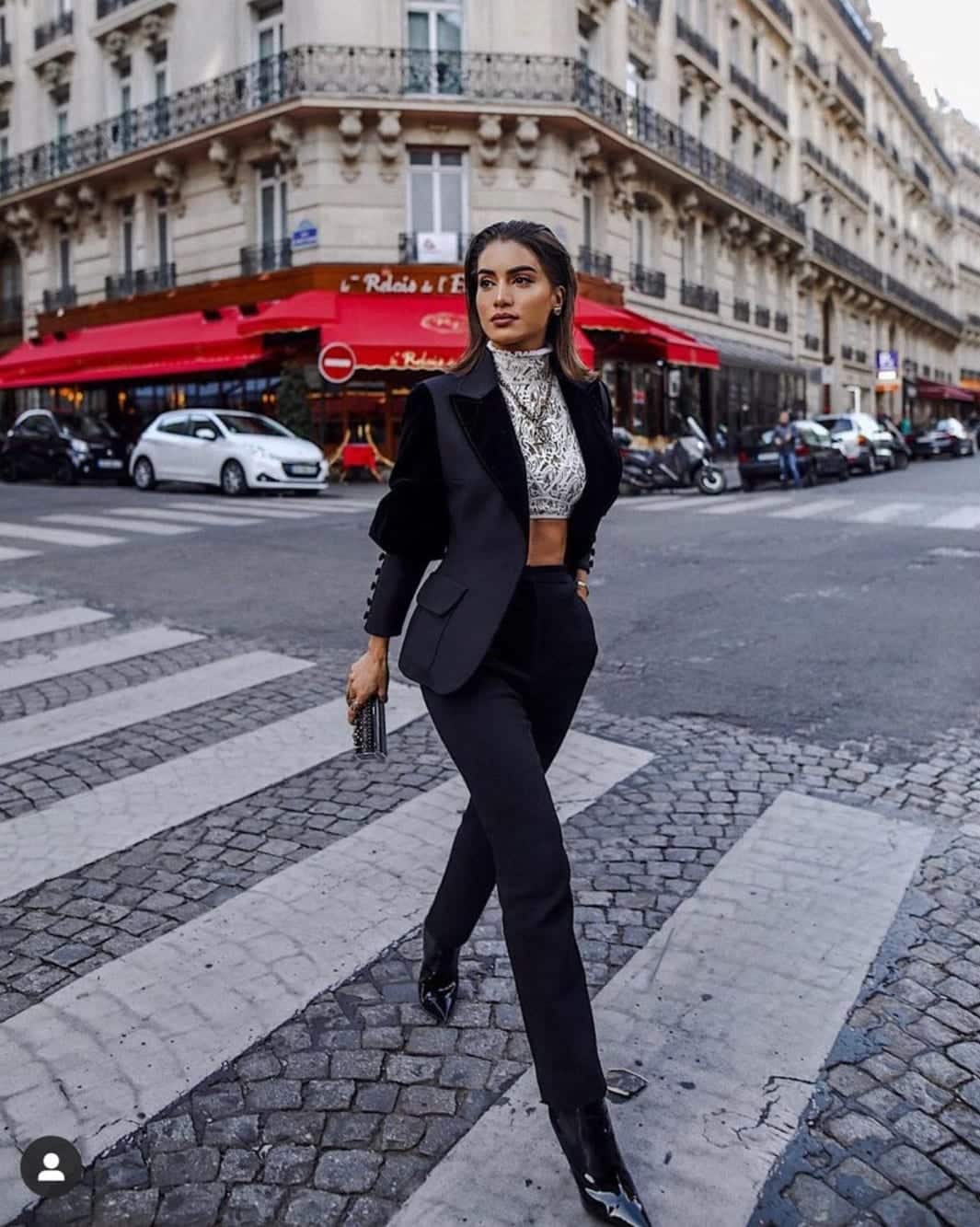 ↓ 18 – Charming Red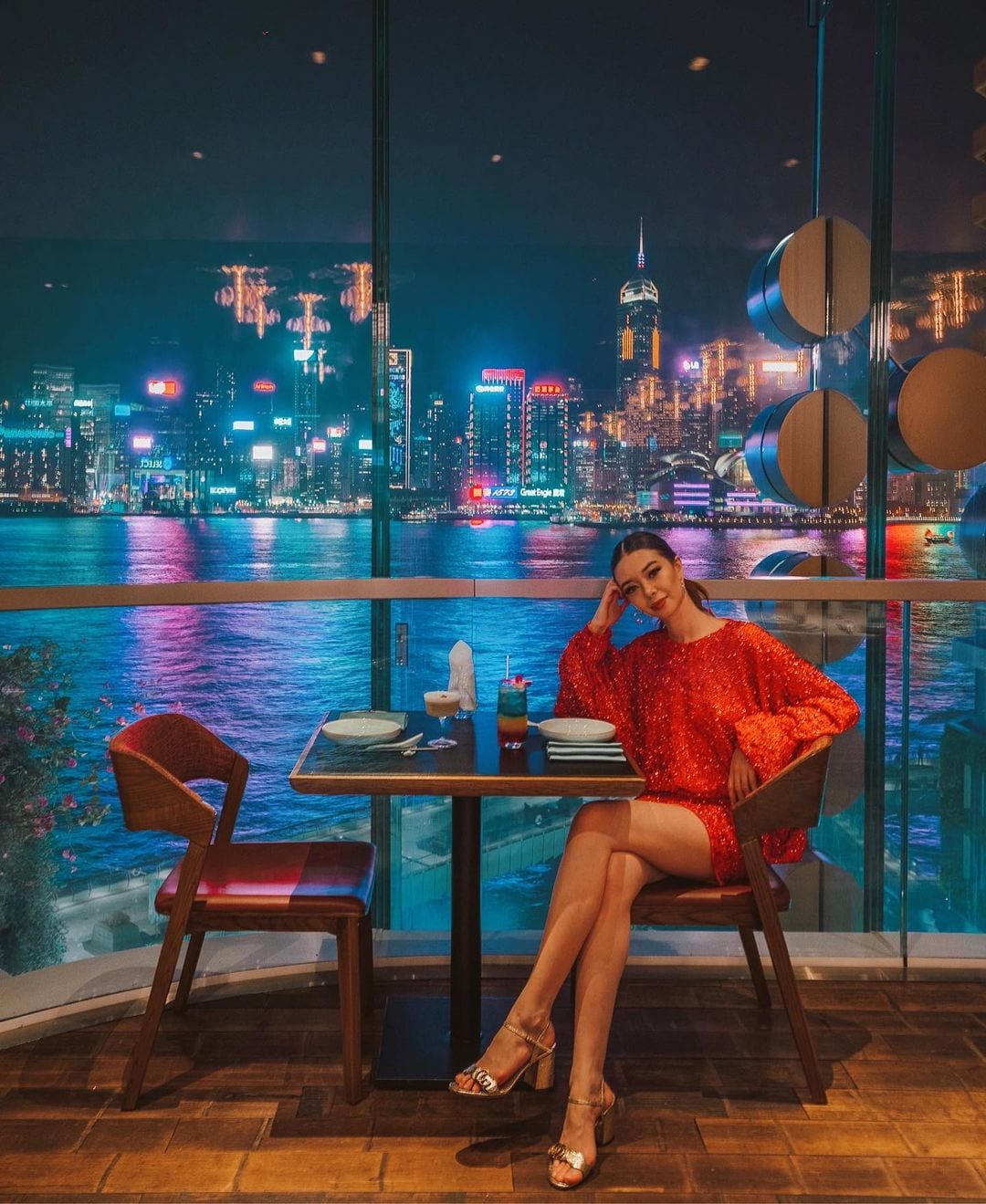 ↓ 17 – When to Wear Faux Fur Jacket as Guest?
Faux fur can easily amp up your outfit to look supreme within seconds. Furthermore, it can go with any dress that you decide to wear at the bachelorette party!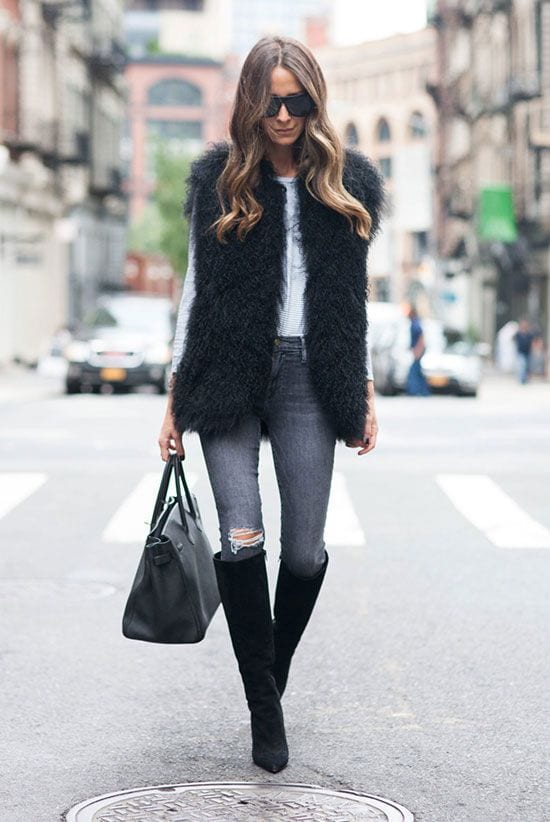 ↓ 16 – Lilac Outfit Ideas for Modest Guests on Bridal Party
A modest and lovely look for all out modest ladies out there!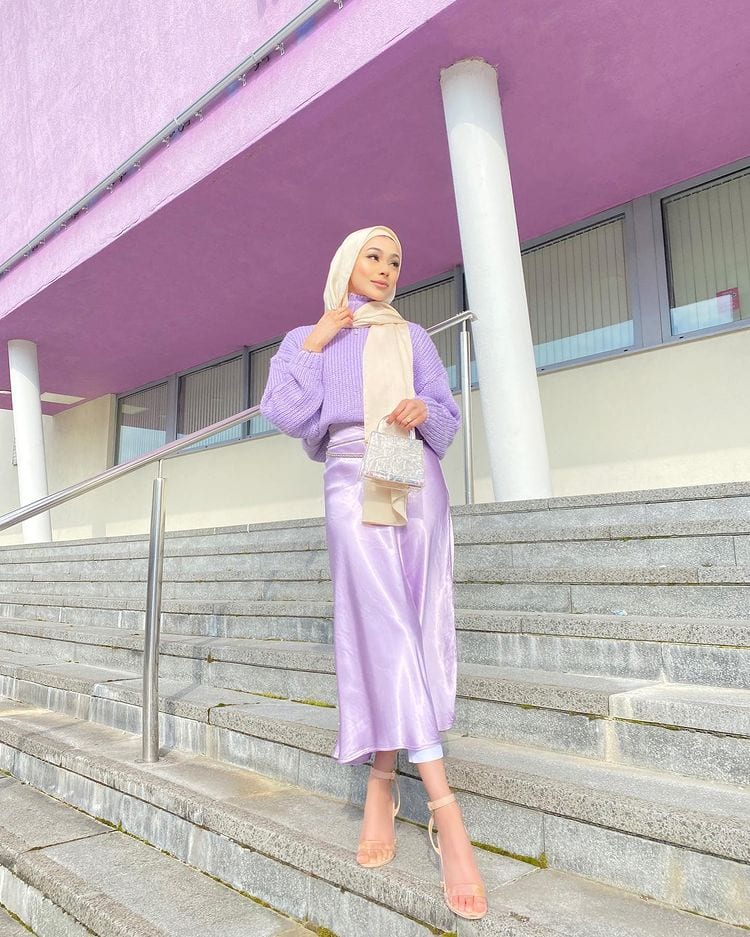 ↓ 15 – Black Mini Dress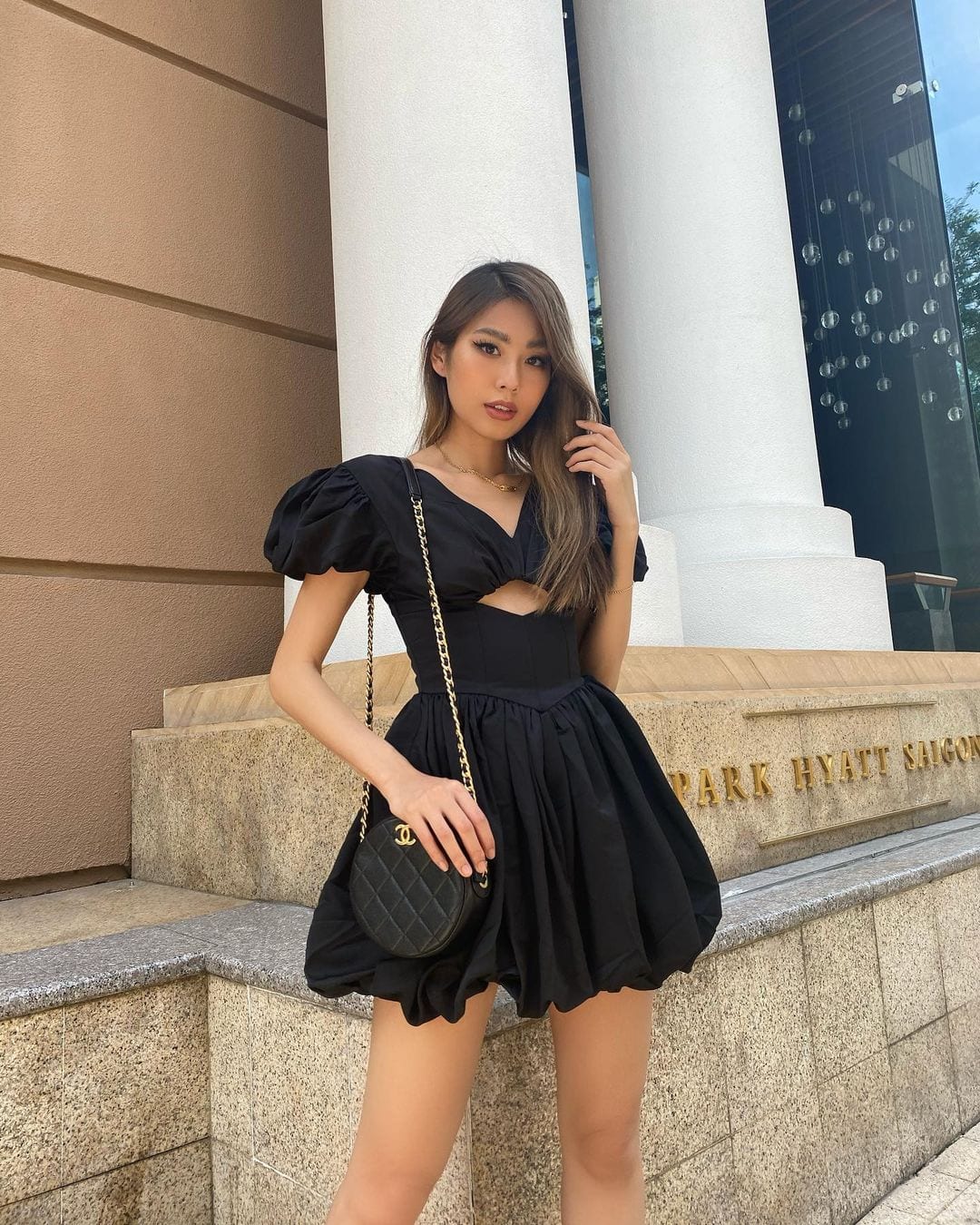 ↓ 14 – Eccentric Tops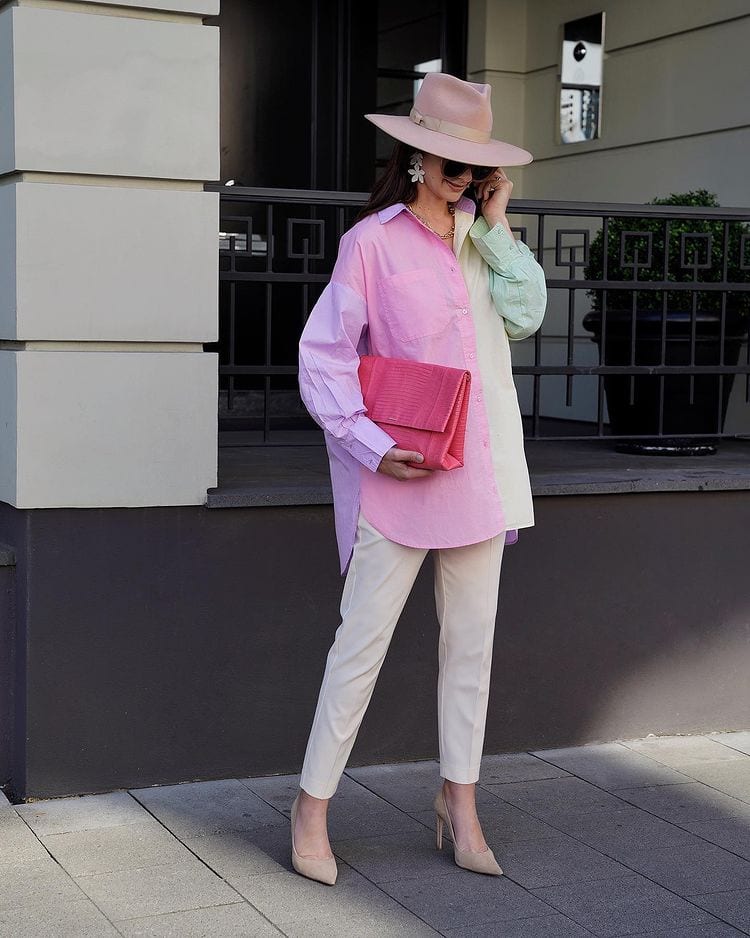 ↓ 13 – Winter Wonderland For Bachelorette Party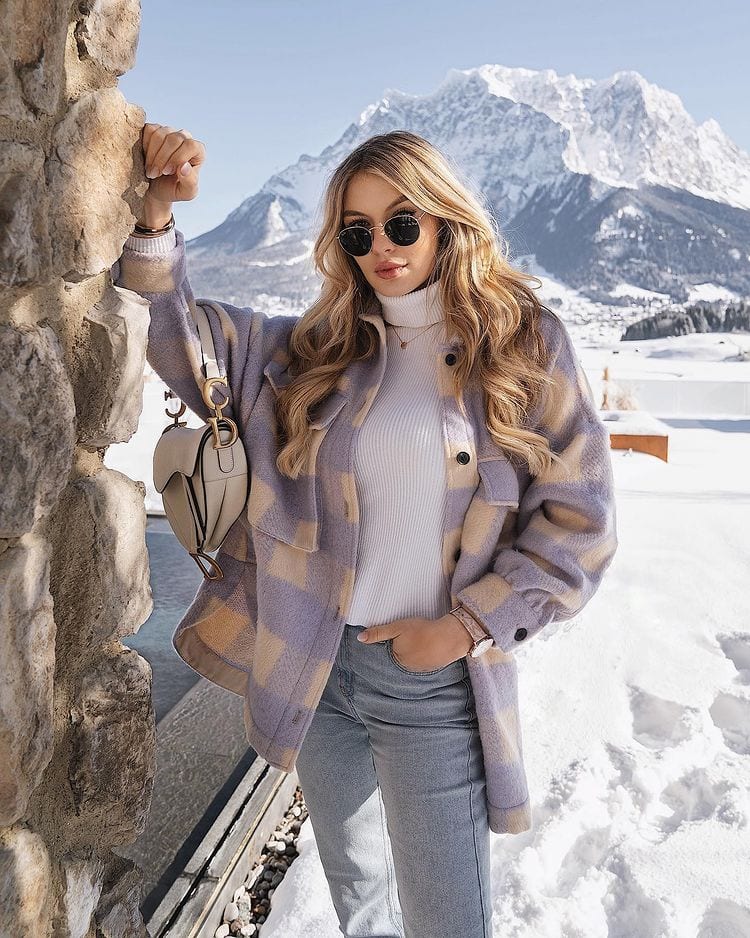 ↓ 12 – Gold Pleated Skirt
↓ 11 – Trench Coat with Cowboy Boots
Coming in hot with another winter bachelorette look, this outfit will do justice to your vision. Not only is it simple and elegant, but most of these pieces would already be available in your wardrobe. Elevate this ensemble with a sequined clutch, delicate studded jewelry, and a bronzed, glowy makeup look.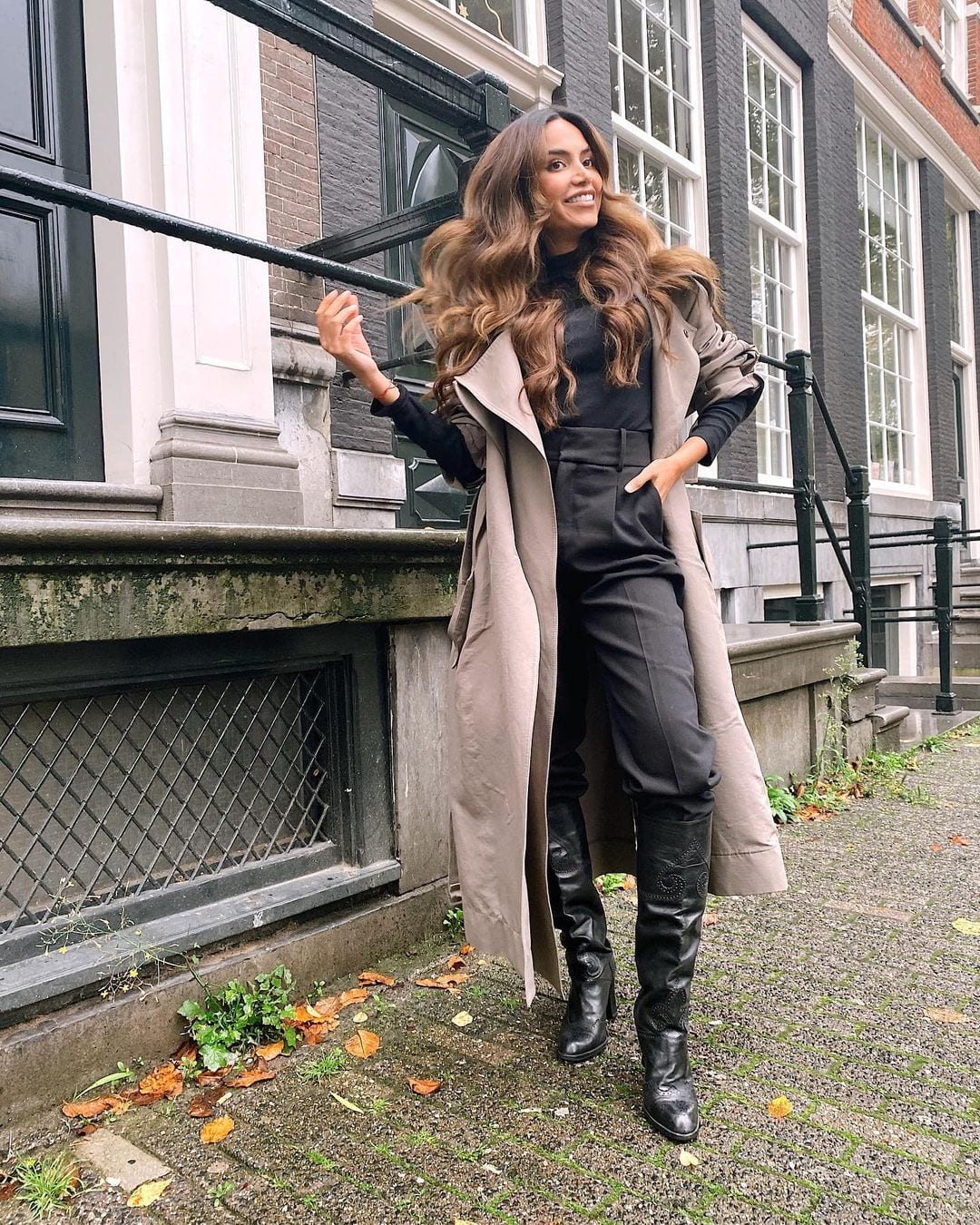 ↓ 10 – Beaches and Pretty Pinks
For your beach-themed event, wear a cute mini dress over your bathing suit to look unique and stand out in the crowd. Do not forget to carry sunscreen and a sun hat! Also, have a look at 25 Best Beach Party Outfit Ideas for Women- Beach Lookbook.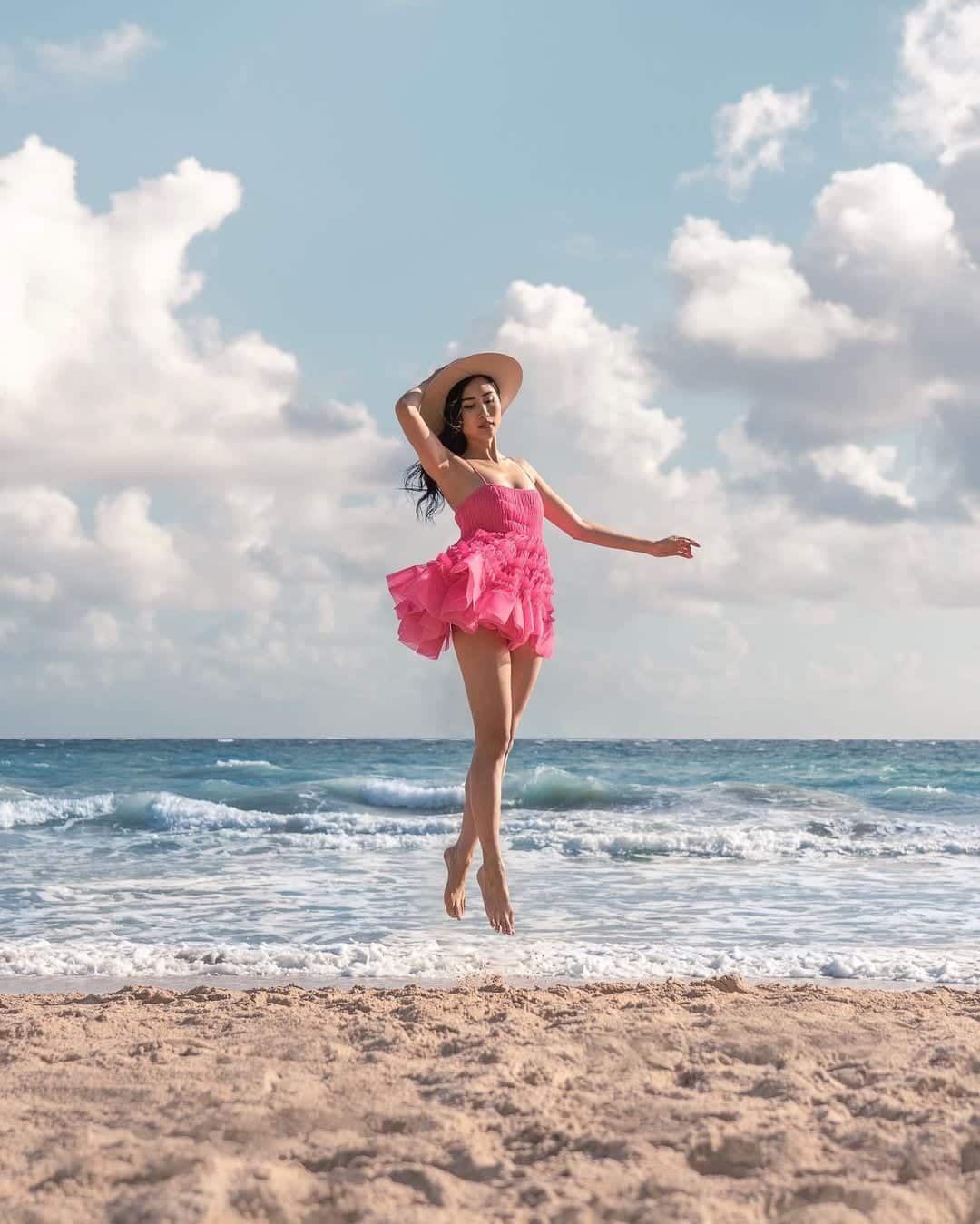 ↓ 09 – What Outfits to Wear On Bachelorette Party as Guest?
This look, from head to toe, is ideal for a bachelorette. The sleek pulled-back hairstyle, detailed hoops, satin blazer and, matching top are all aspects that work together flawlessly. Contrarily, the jeans provide the slightest bit of casualness to the attire, along with the stark contrast of the neon handbag. And finally, the details on the belt are to die for!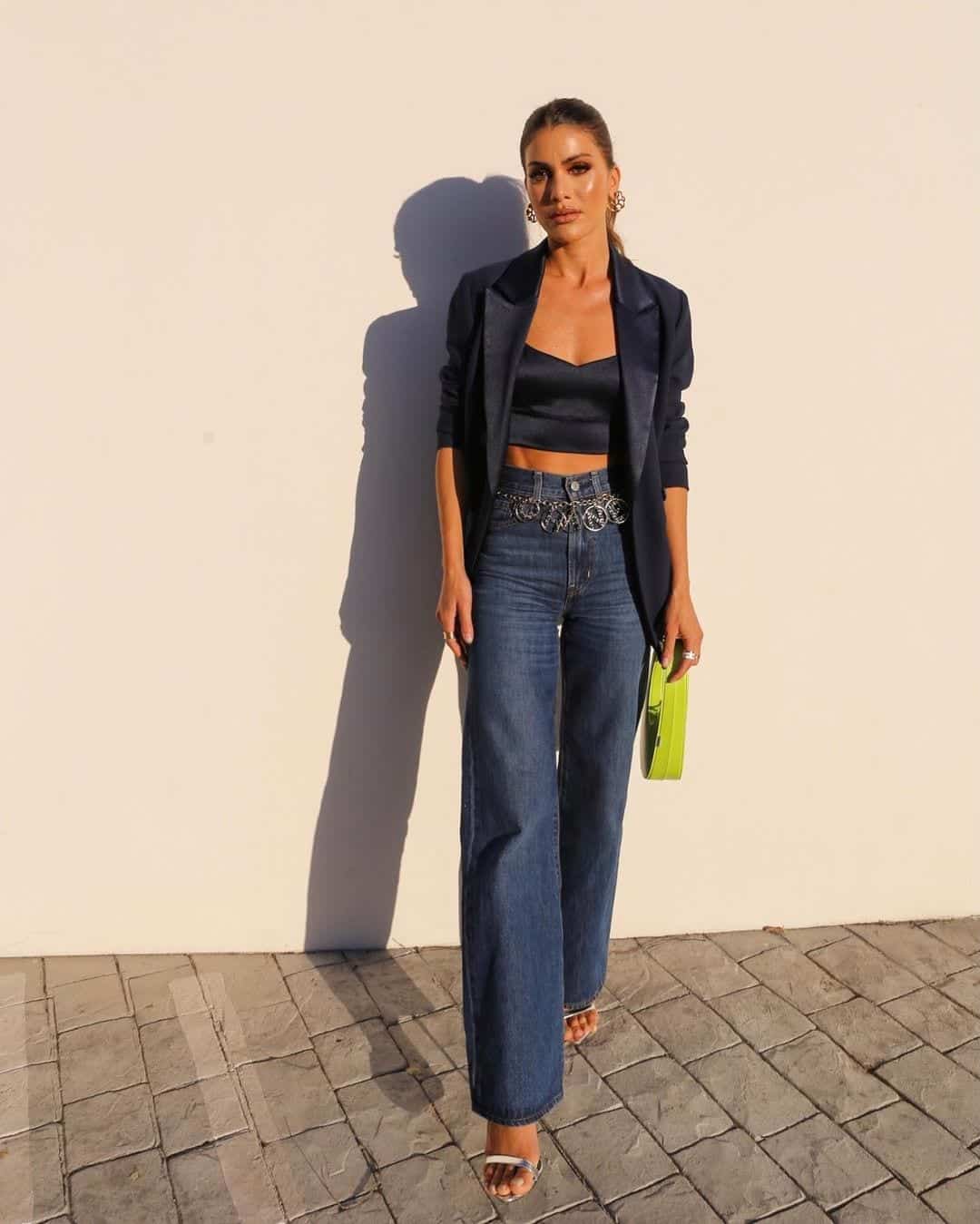 ↓ 08 – Black Beauty Bachelorette Party Outfit for Sister
A sequined black dress is a must-have in the wardrobe. Let your hair down in gorgeous waves, with the lesser side pinned back with this beautiful dress. Keep the jewelry daint and minimal to allow the masterpiece to do talking!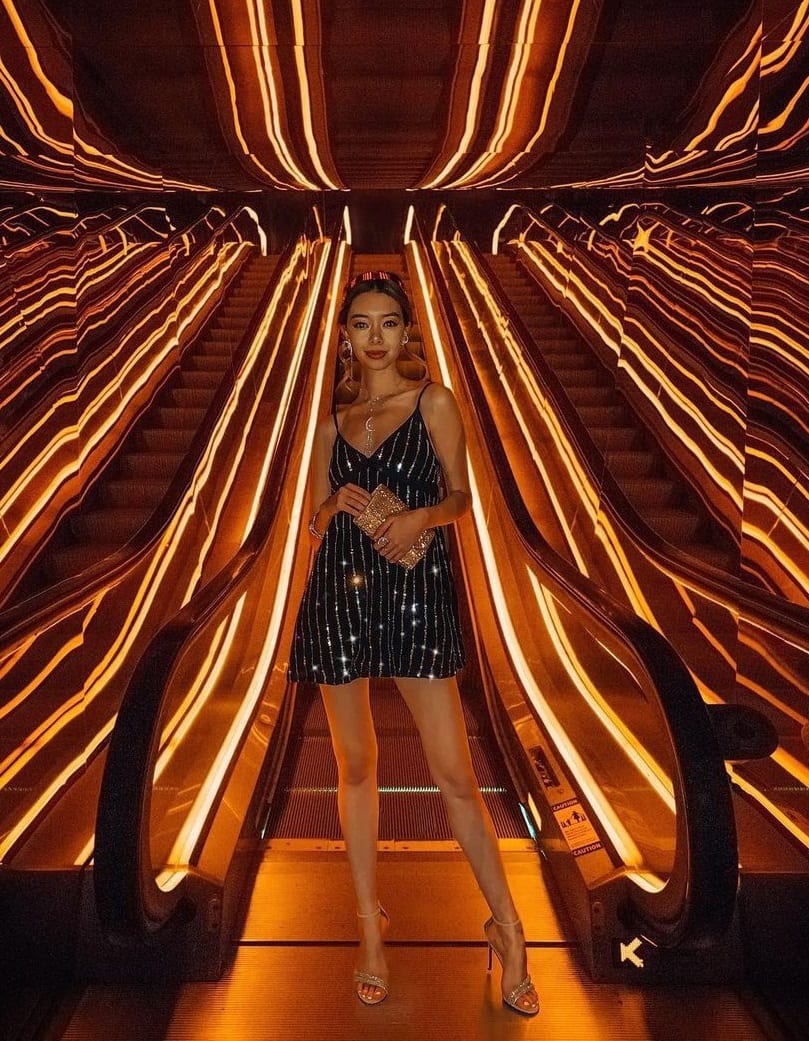 ↓ 07 – Jumpsuit to the Rescue!
Jumpsuits are versatile wear that can be perfect for any occasion, whether it be a wedding, an official affair, or a casual day out with the besties! What you need to choose is the right accessories for the right occasion. Wear some nice stilettos with this plain green jumpsuit and carry a formal clutch.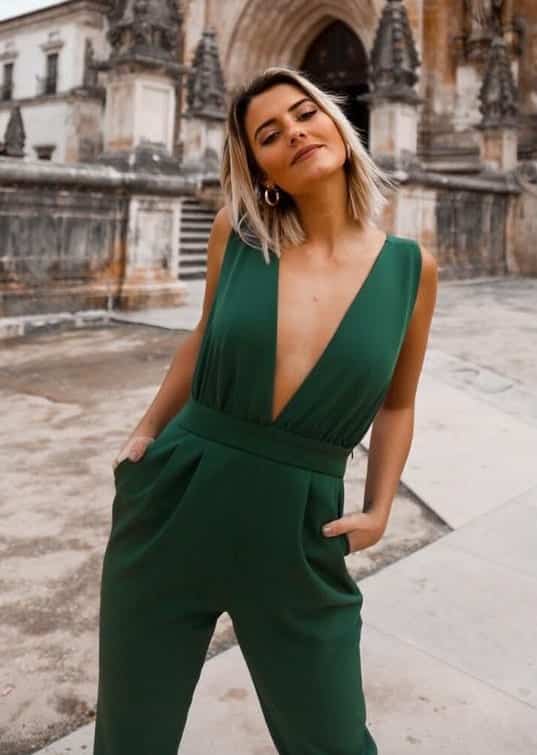 ↓ 06 – Matching Two-Piece Set for Best Friend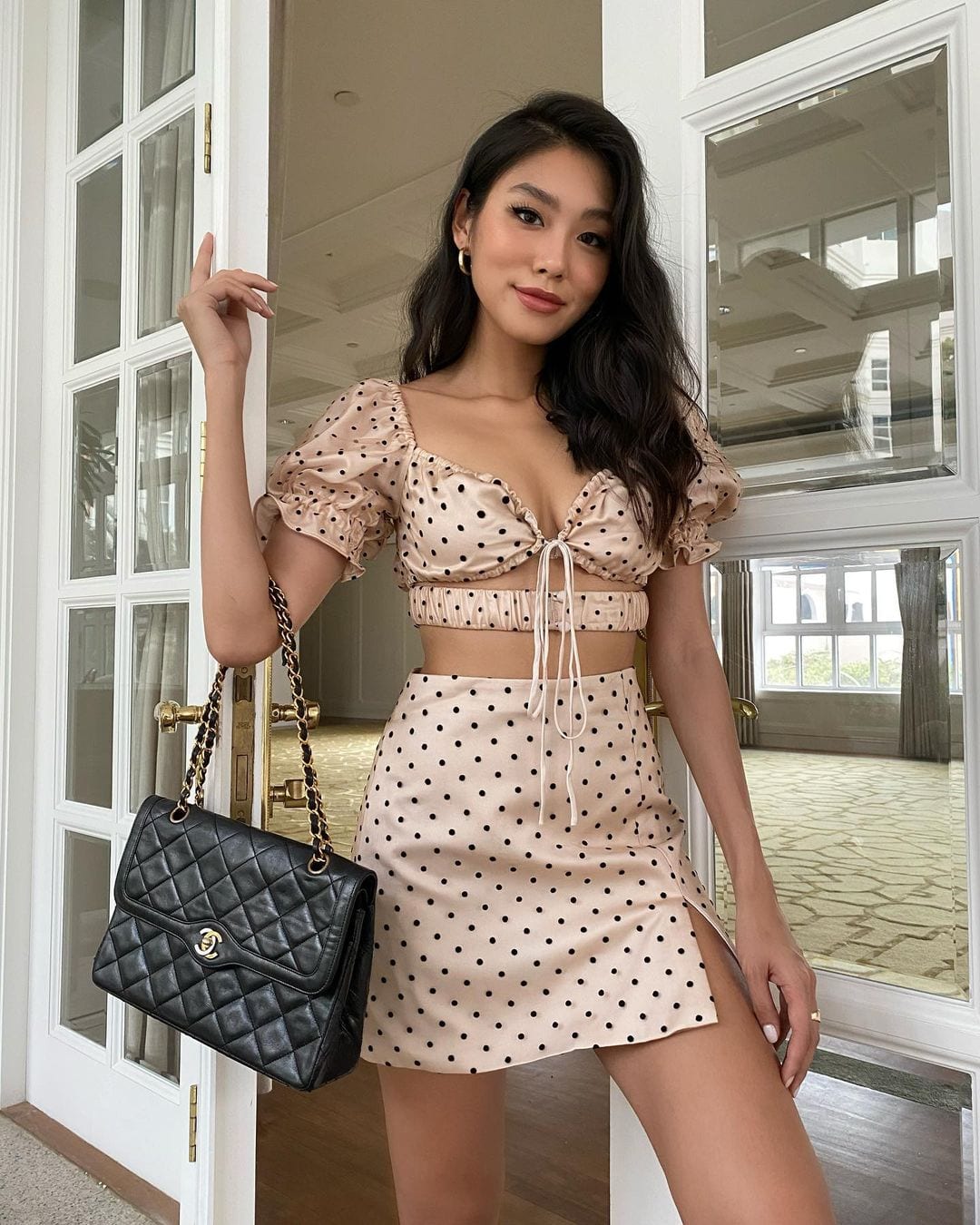 ↓ 05 – Bachelorette Party Guest's Outfits For Plus Size Women
I believe that at this point, it is established that you can not go wrong with polka dots for any occasion. And not while looking this pretty! The black and rust of the ensemble is a combination that you can not go wrong with. But what elevates this look is that adorable silk bow headband! Add on some chunky gold hoops and rings to tie it all together.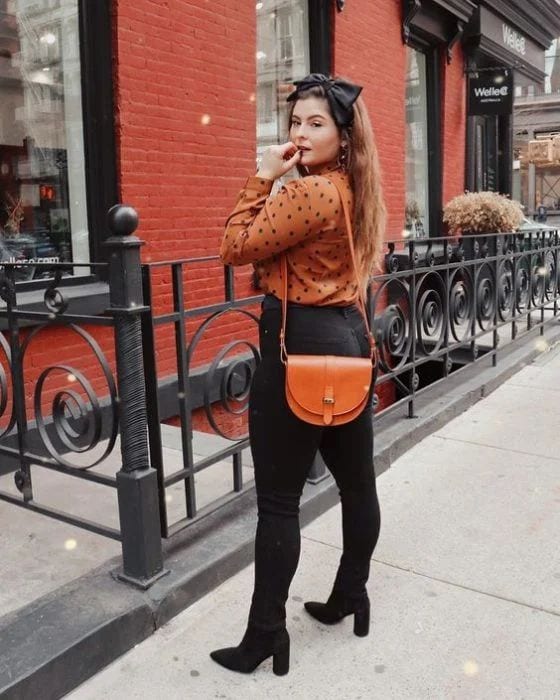 ↓ 04 – Blue Satin Dress for Colleague
This satin blue dress is ideal for a bachelorette of any theme. The yellow against the blue is an out-of-the-box but not unwelcome match. I would suggest switching those blue heels for a more striking yellow-gold court shoe to match the handbag. The colour palette of this look is bold and so fun!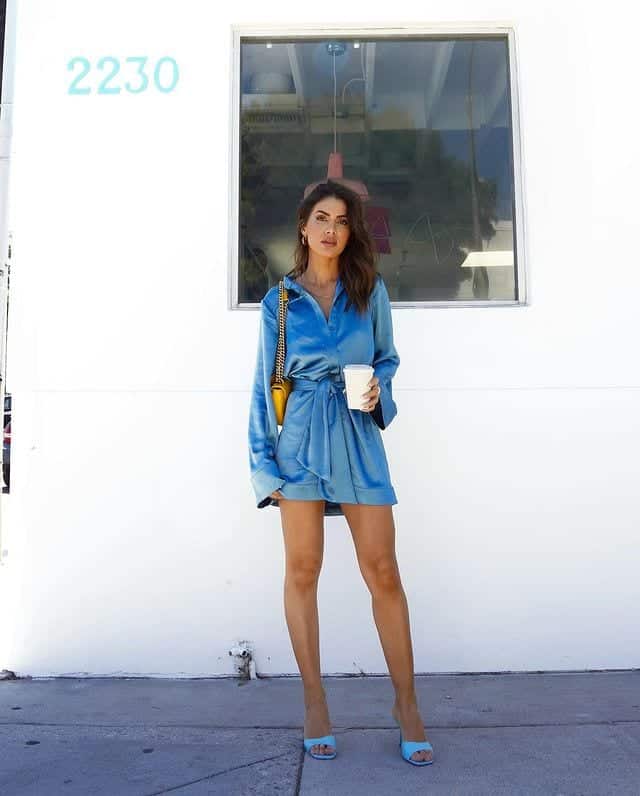 ↓ 03 – Accessories to Wear with Snake Print Boots for Party
Looking at this outfit, one immediately thinks of minimal, classy, yet unique. And the secret to uniqueness is how well everything works together. The jewelry is so different but presents itself as exemplary; the boots paired with the plain nude top and bottom set are to die for; the matching handbag brings the entire ensemble together. So simple yet slay-worthy!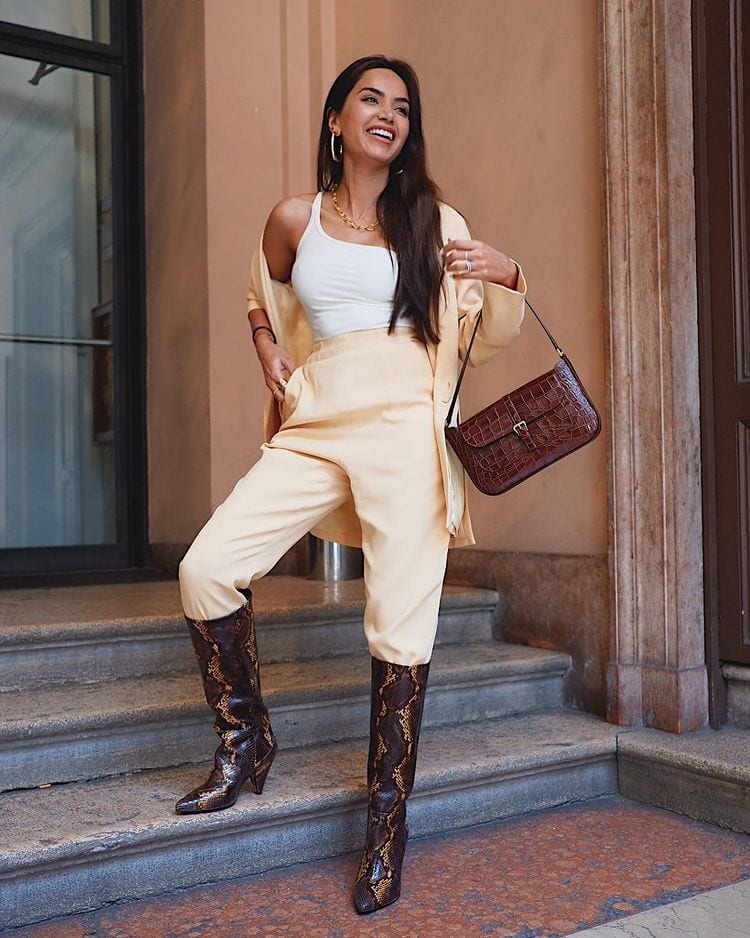 ↓ 02 – The Floral Affair With Satin Skater Dress
If the bride for the party you will be attending is all about romance, flowers, and whimsical whites and pinks, this outfit is perfect. The floral-patterned dress is not only pretty but also dainty. The chunky earrings compliment the dress and give the outfit a unique touch. What an ethereal look!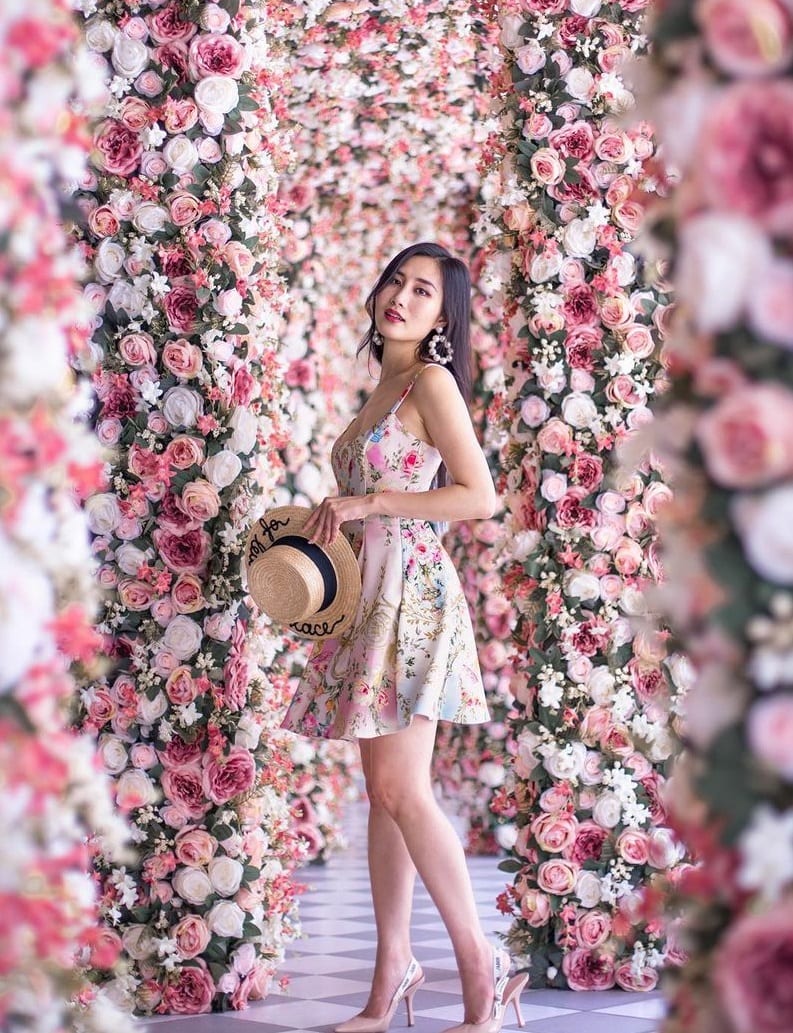 ↓ 01 – Gorgeous in Green
The colour palette of this attire is refreshing and so fun. The top paired with the green palazzos looks classy. I would suggest opting for a fancier, sequined nude clutch to make it more bachelorette party-appropriate. Along with that, put on a pair of shimmery nude court shoes, and you have an ideal look on your hands!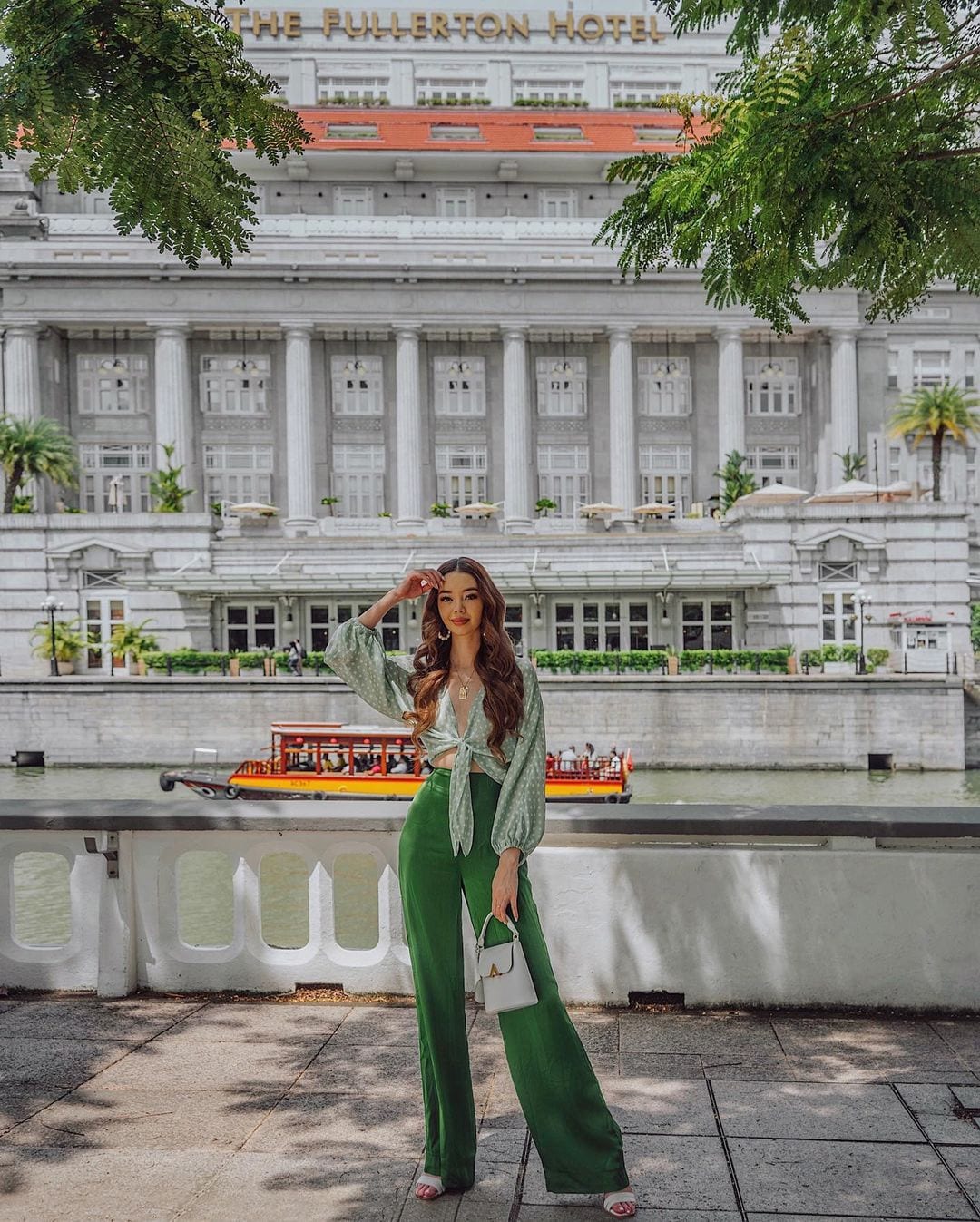 Frequently Asked Questions
Q. What is the purpose of a bachelorette party?
A. A bachelorette party acknowledges the new journey the bride is about to embark upon and celebrates this moment with her friends. Planning a wedding is not only tiring but physically and emotionally exhausting. Thus, this one party which the friends of the bride organize is a vital means for everyone to spend some quality and have a much-needed breather. You dress nice, relax, sip some excellent drinks, eat a nice dinner, dance and have the best time with your friend before she gets married!
Q.

What are some good bachelorette party ideas?
A. These days, bachelorette parties are being organized in every possible theme that you could think of. And in all honesty, the theme of the party depends mainly upon the interests of the bride. Although mainstream, a few good ideas are a pool party, beach day, girl's night out in the club, or a Las Vegas party. A few unique but equally exciting ideas would be to have a carnival-themed party, cowgirl theme, or an adventurous party where the entire group goes for extreme sports.
Q.

What should a guest wear to a bachelorette party?
A. As a guest, you must dress according to the theme set for the bachelorette. If the bride and the maid of honor have a theme going on, make sure to follow that theme. If there is no dress code, then you are free to dress as you please! I would suggest wearing something chic and trendy, slightly fancy but comfortable. Also, do not forget that the spotlight is on the bride, so make sure not to overdress and take the limelight away from her. Lastly, avoid wearing white because there is a chance that the bride may end up wearing white.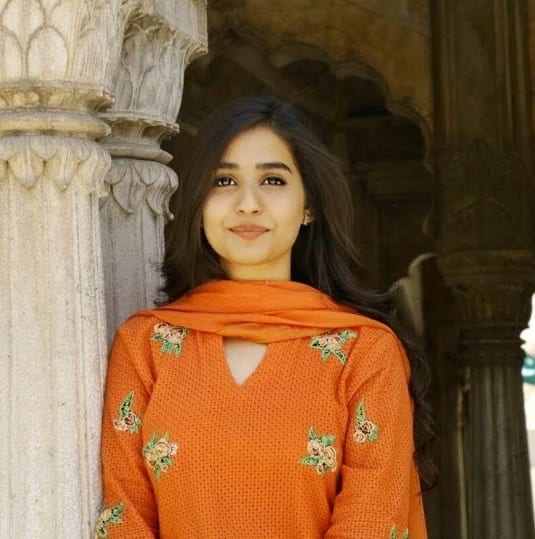 Janeeta Khan loves to write and loses herself in the world of fiction during her free time. You will probably find her curled in the corner with a Harry Potter book and a steaming mug of hot cocoa.