Chic Outfits with Sweatpants for Girls – If you're in the mood for sports or relaxation, and you want something comfy, soft and chic at the same time then sweat pants are a super stylish outfit to try on!
This is because they are practical, comfortable, and can be made fun if appropriately dressed. Dress your best this fall and winter season with the perfect sweatpants, using our pictures as a source of inspiration. Whether you are a funky girl or are searching for an outfit for a shopping trip – we have got you covered. So do you want to look cute and stylish in sweatpants? get ideas about what shoes to wear with sweat pants?Scroll down for a host of ideas and inspirations – have fun!
Dress your best this fall and winter season with the perfect sweatpants, using our pictures as a source of inspiration. Whether you are a funky girl or are searching for an outfit for a shopping trip – we have got you covered. So do you want to look cute and stylish in sweatpants? Then what are you waiting for? Scroll down for a host of ideas and inspirations – have fun!
How to Wear Sweatpants
#1. Sweatpants Look for Work
Heading to the office but want to dress differently? Why not go all black and white with a silk blouse, black blazer, black baggy trousers, and white Adidas shoes.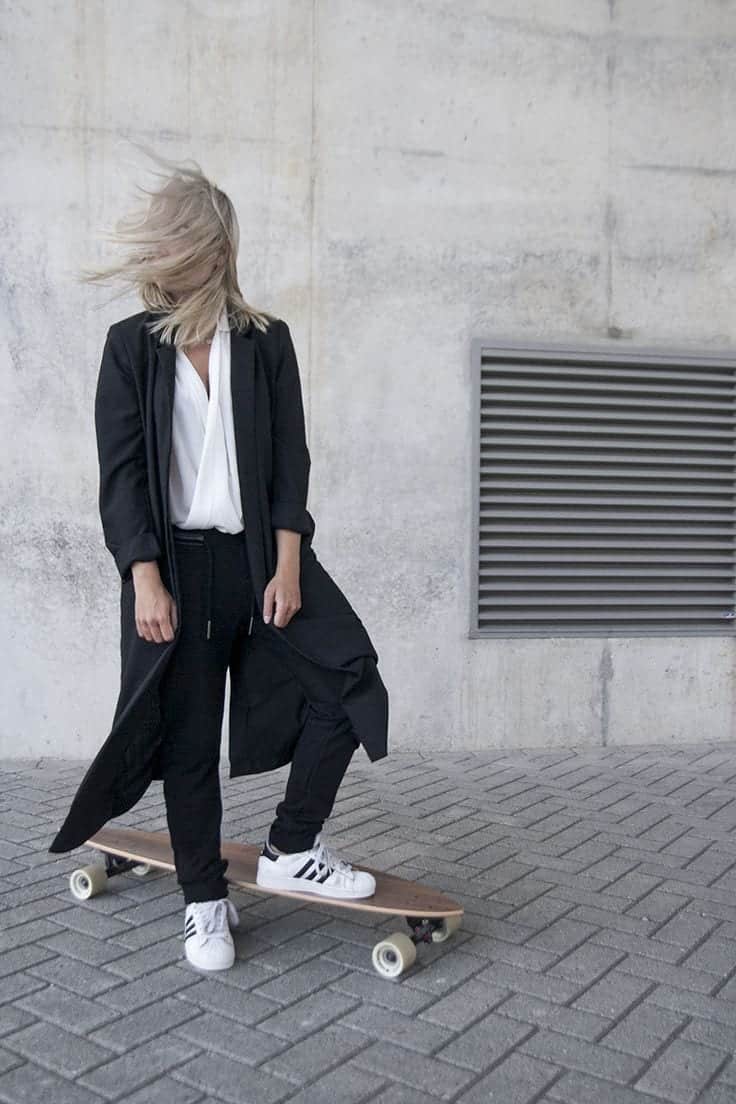 #2. Floral and Funky Look – Sweatpant Outfits for School
How to wear sweatpants and look cute? Honestly, sweatpants do not have to be boring and dull. Liven them up with brightly colored flowers and floral designs for a feminine and funky outfit. Cherry blossom pattern is super trendy and in fashion these days too. Whether it is in nail art, wall stickers, tank top pattern, etc. cherry blossom print rocks at everything.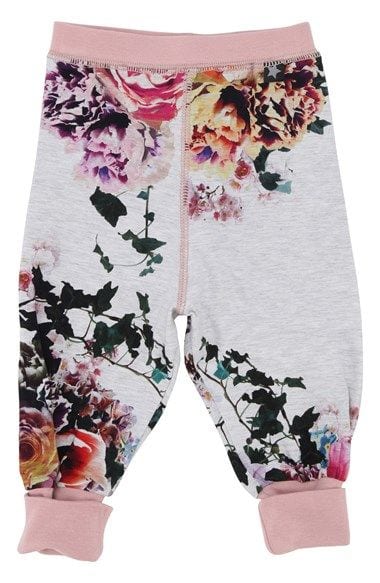 #3. Rihanna Style Ghetto Look
Rihanna's wardrobe is a super stylish one. She wears a lot of sweatpants, for both casual and formal looks. If you're in the mood for a grungy ghetto look, wear a bandana and fitted sweatpants. If you like this look, you'll surely love this 5 best bandanna outfit combinations for the perfect bandanna look.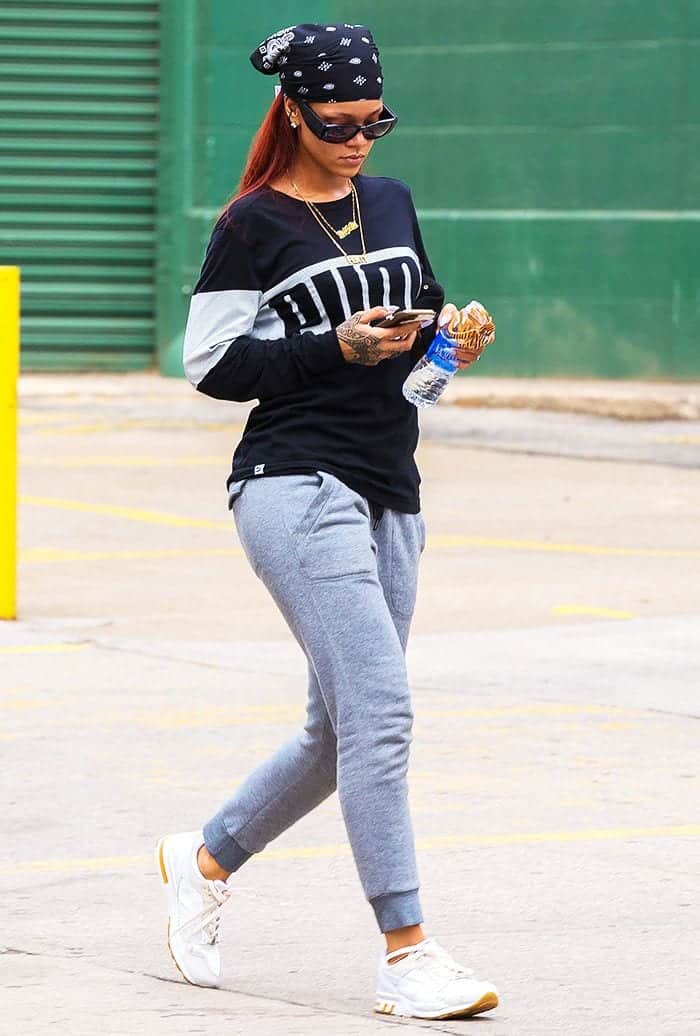 #4. Plus Sized Look with Sweatpants
Plus sized or overweight girls look great in sweatpants as they are loose and comfortable. Wear dark and baggy sweatpants for a slimming look. You can also try adding a jacket with front open to give an even more slimming look. Also, have a look at these cute yet casual outfits for plus size girls.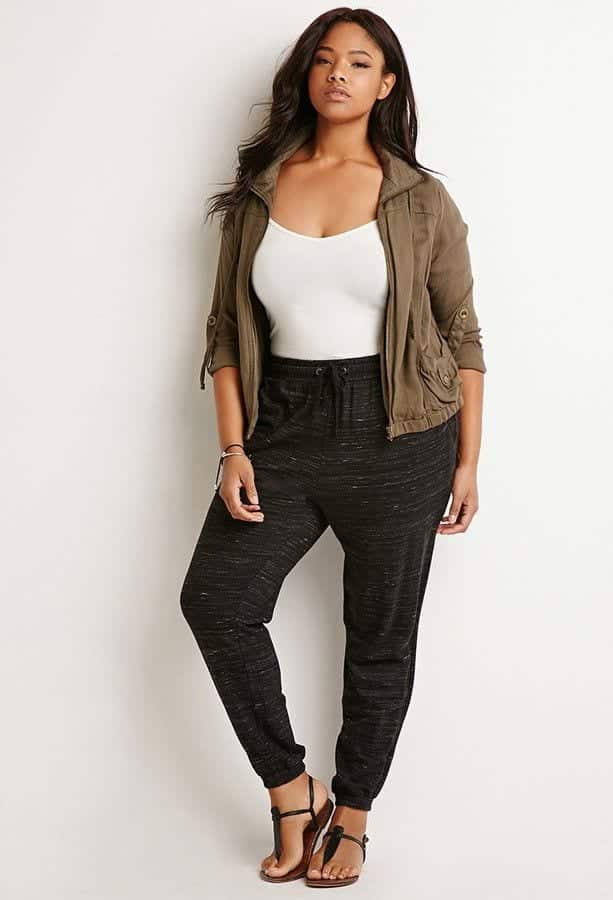 #5. Celebrities Sweatpants Style
If you want to look stylish yet comfortable while traveling, wear a crop top, denim jacket and fitted jersey sweatpants. If you are not comfortable with a crop top, then you can still rock this look by wearing a fitted tank top or t-shirt along with denim jacket with from open to looking effortlessly chic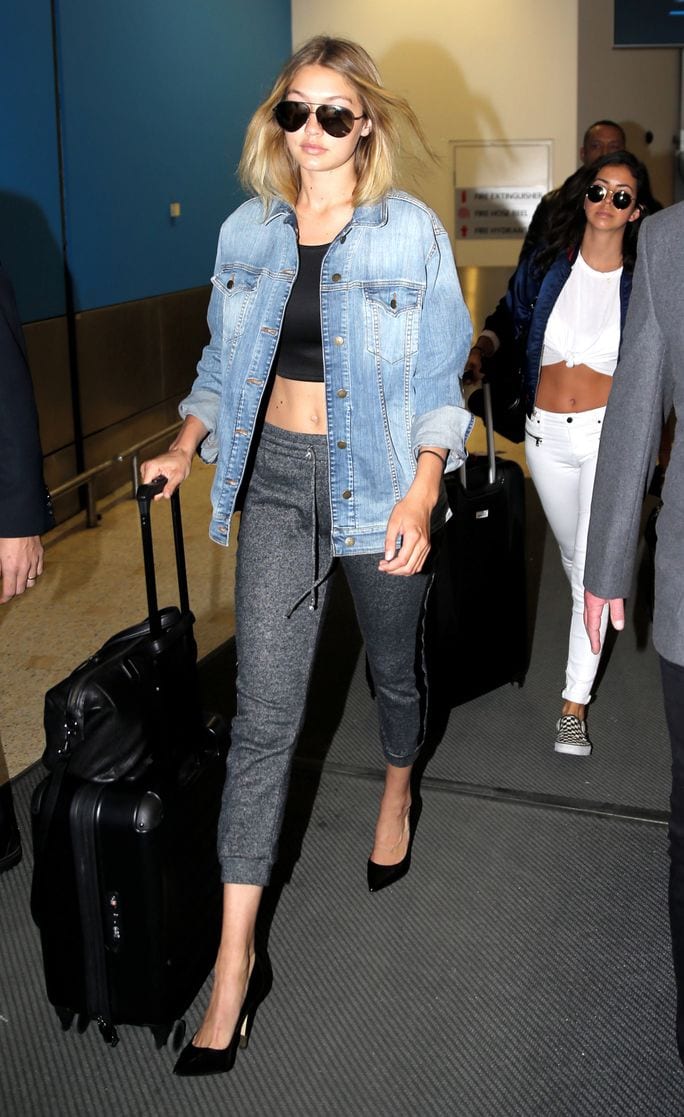 #6. Ready to Work Look – Sweatpants with Elastic Bottoms and Matching Jacket
If you're heading to a meeting but want to make head turns – grab a matching blazer and sweatpants. Wear a plain black T-shirt underneath to highlight your outfit.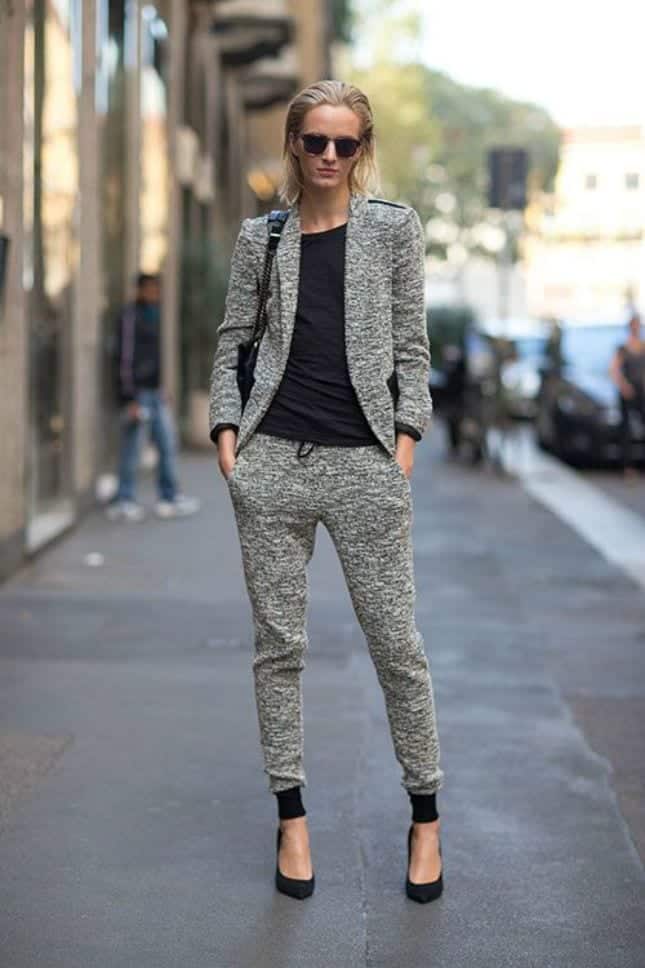 #7. Yes you can wear heels with Sweatpants
For a vogue and trendy look to wear at functions, parties or as a fashion editor, wear cropped sweatpants with a bright red blazer. Super hot and stylish for all ages!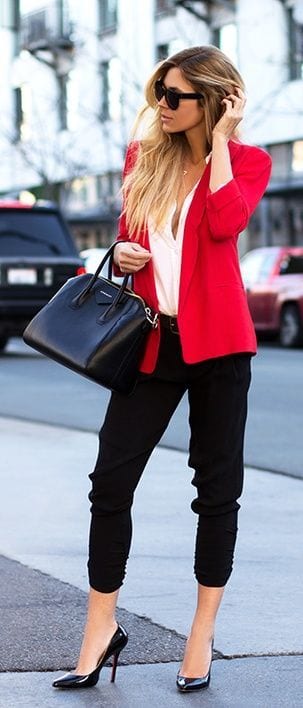 #8. Professional yet Stylish Look
A professional wardrobe for the fall season can include a long black coat with sweatpants inside. This allows you to remain practical yet hot. If you want some more ideas on what to wear to work this season, have a look at this 17 cute winter workwear outfits for women for an elegant look

#9. Winters Sweatpants Outfits
Denim sweatpants look super hot during the winter season. Pair them with a jacket and a loose beanie cap for a seasonal look.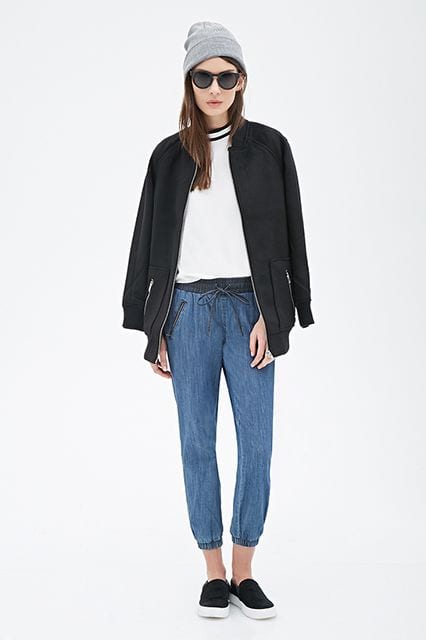 Step by Step Video Tutorial: How to Style Sweatpants
#10. Cozy Outdoors Look
If you're heading outdoors during the snowy season, wear fleece sweatpants. Bundle up with oversized sweaters and a Burberry scarf. The color scheme can vary, but since it is winter so it would look comfier if you wear dark colors and dark colored sweat pants are very easy to find too.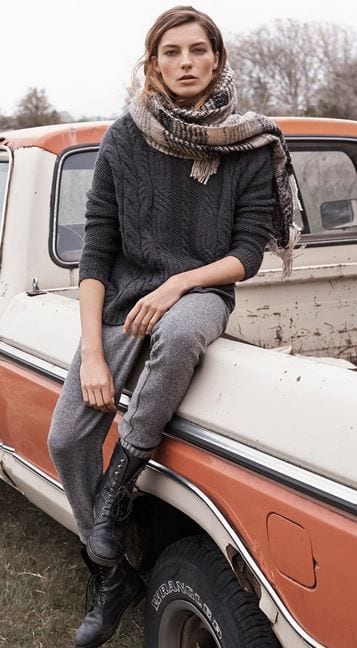 #11. Sexy Gym Look
Got a bod and killer abs? Show them off in the perfect sexy gym outfit that is sure to make the boys want you. You don't have to spend hours to match the sweatpants with the top, simply wear black sports bra along with any colored sweat pants to rock your sexy abs.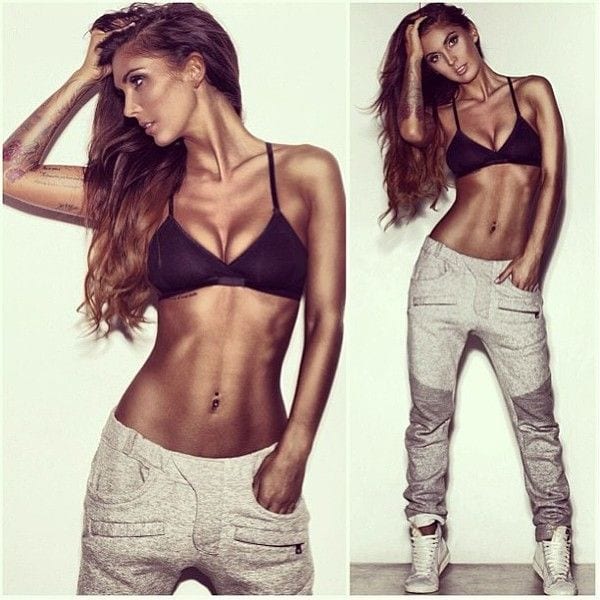 #12. Casual Look in Sweatpants
This actress knows how to make sweatpants seem sexy. She walked out in an all-white Joie pair that had heads turning; she added net shirt on top of her sleeveless top for a glam look. Copy her look for A-list glam and style.

#13. Furry Glamorous Look
For a super chic look, wear a long furry coat with soft cotton white sweatpants. This looks elegant and glamorous on all women. Don't forget that adding a little bit of fun fur to any outfit can make your outfit look 10 times more elegant and sophisticated.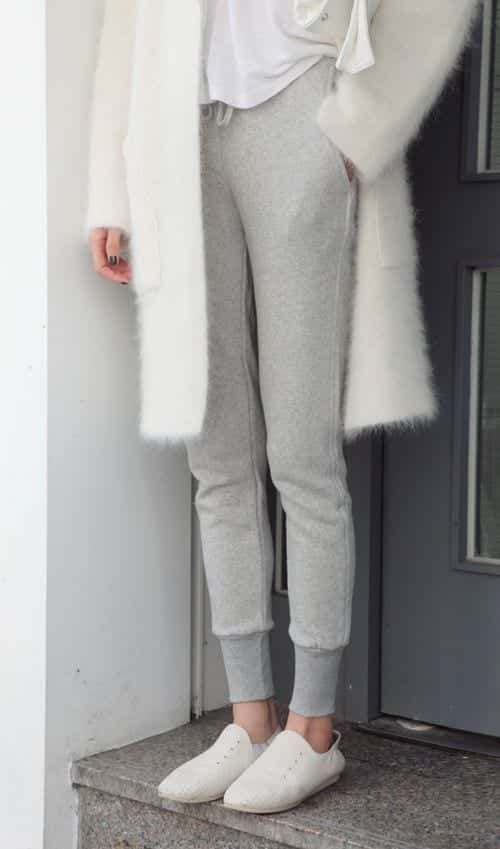 via
#14. Leather Sweatpants
Leather sweat-pants look so sexy and elegant at the same time. make them look even sexier by wearing a leather top that reveals your belly button.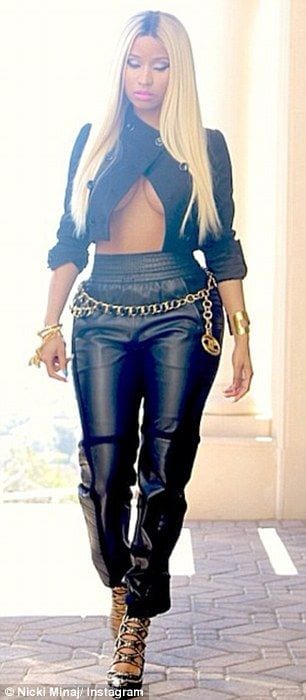 #15.  Sweatpants for Teens
If you want to dress up but look effortless, then go for sweatpants and pair it with a matching cardigan or tank top. Take a look a singing sensation Selena Gomez, how beautifully she is rocking her black sweat pants.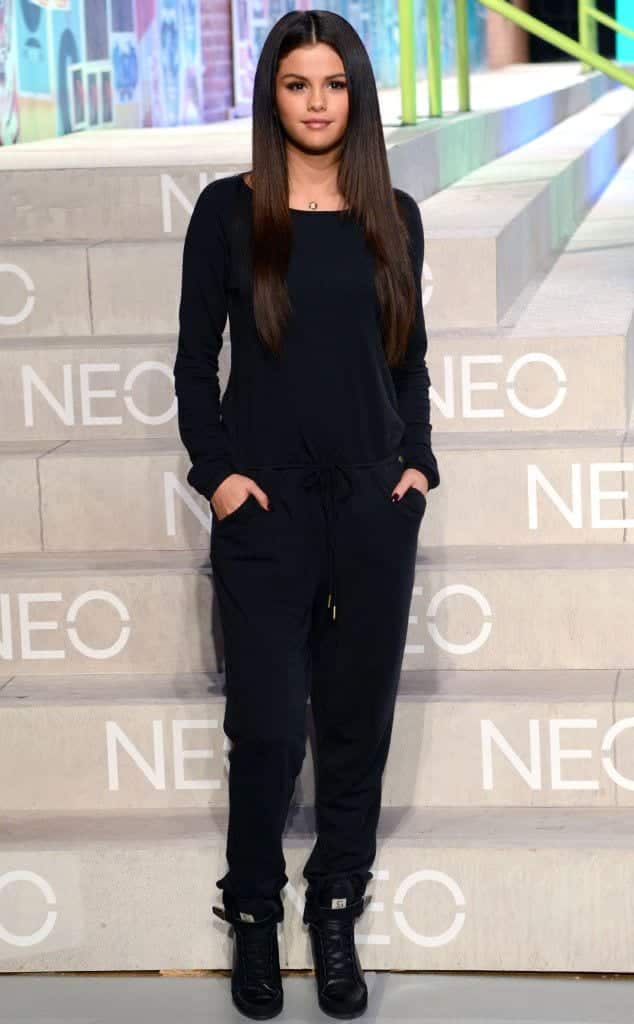 #16. Cute Polkadot PJs Look
Some sweat pants that have cute patterns on them can also look like as if you are wearing a cute PJs to sleep in.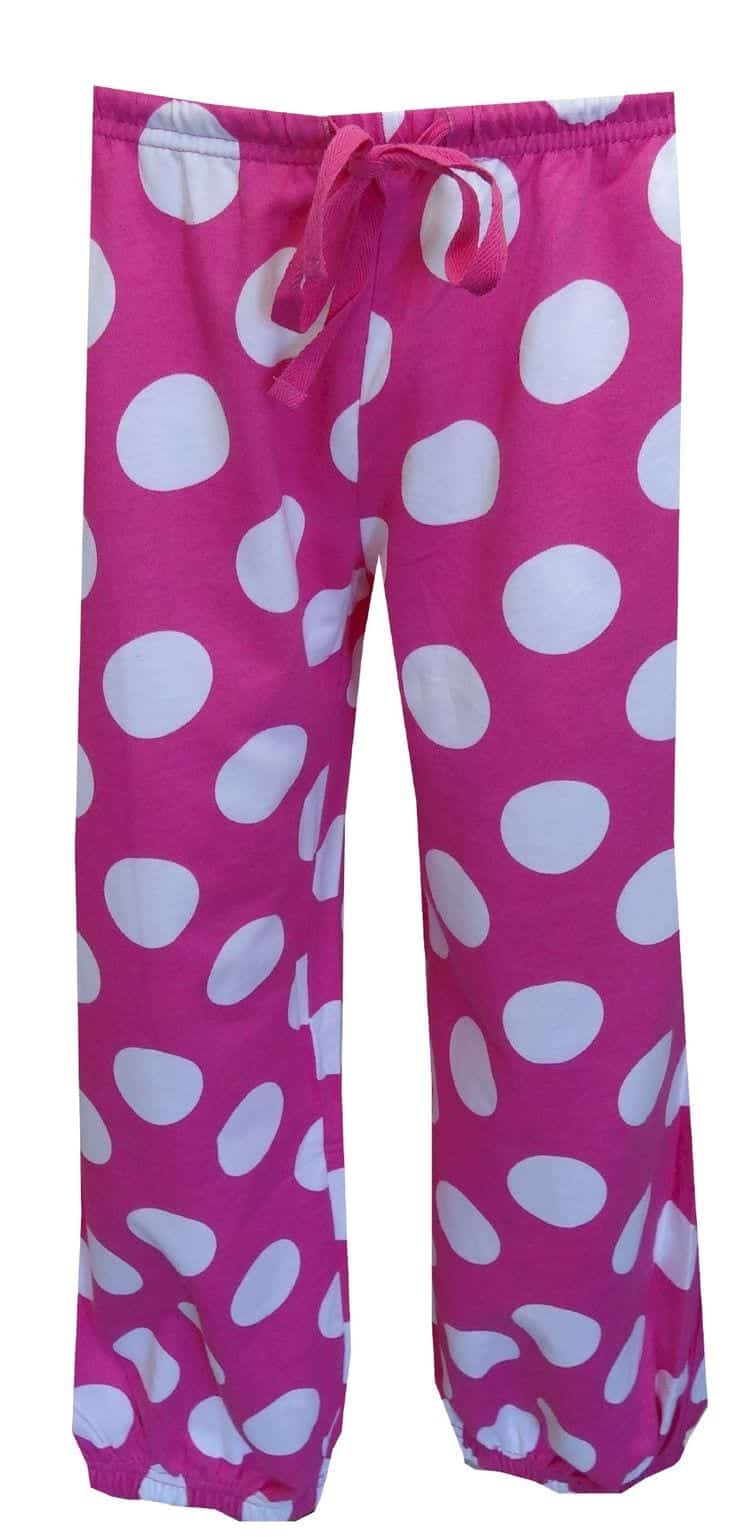 #17. Stylish Yoga Pants
If you didn't know, sweatpants make a perfect alternative for yoga pants as well they are comfy and stretchy, which makes them perfect to be worn to a yoga class. The main purpose of doing yoga is the relax, and there is no better relaxation than doing yoga in sweat pants.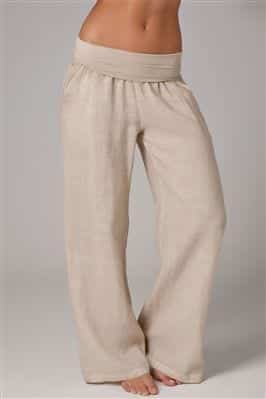 #18. Army Cargo Style
If you love the army, which we all do, then wear army patterned sweat pant and pair it with a hot pink tank top or crop top. Usually, these army patterns are in dull colors, so wear a bright colored tank top or cropped top that will take the whole outfit to the next level.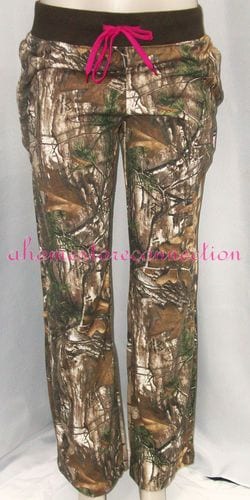 #19. Fabulous Shopping Trip Look
Match loose sweat pants with an oversized shirt and tuck the shirt inside the sweat pant but not all the way in. this will look like as if you are wearing a jumpsuit, but in reality, you are not 😉
This look is perfect for casual get-togethers, but with the addition of heavy jewelry, you can also wear this outfit to more formal occasions.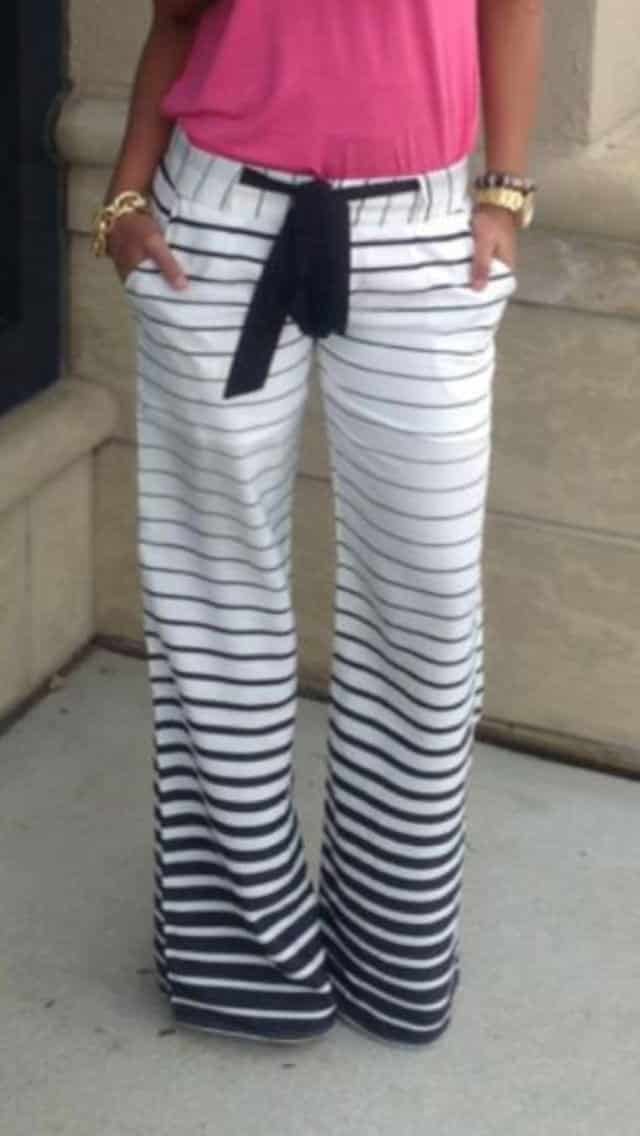 #20. Sporty Look
If you want to look athletic and sexy at that same time, then pair up with sweat pants and matching or contrasting sports bra. wearing sweat pants to the gym will be very beneficial for you; they will prevent your legs from getting rash and unwanted irritation.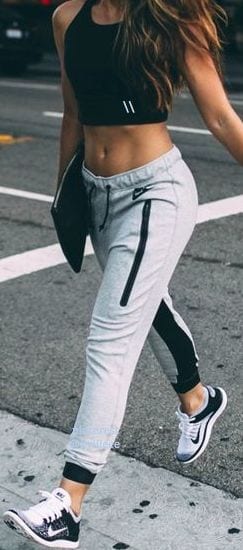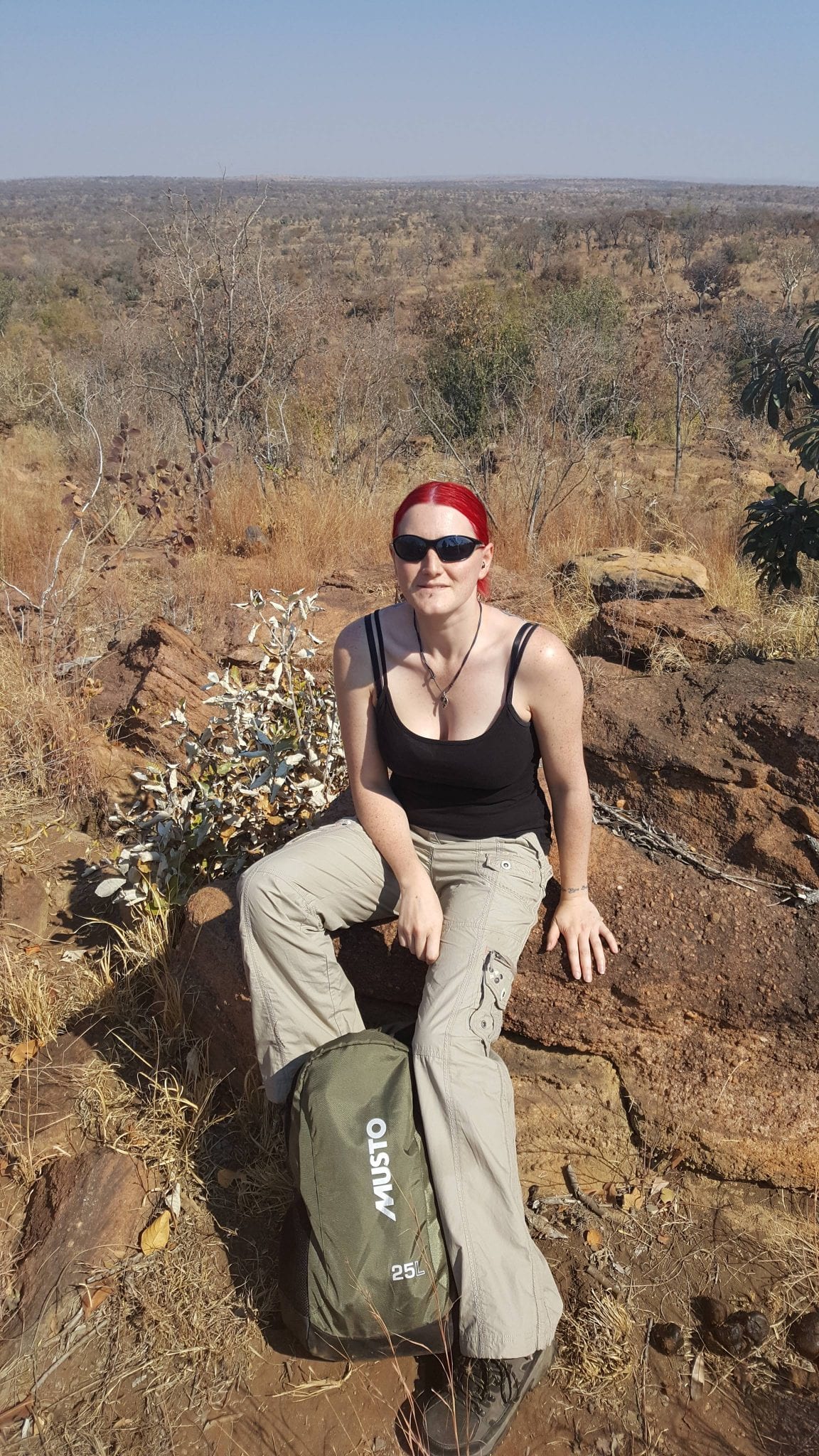 Caz, aka Vixen, has been freelance creative writing for several years. She has a lot of experience in different fields including high street fashion, tattooing art, and even the gothic and historical costumes. Caz has a Diploma in Fashion and Textiles and also a Bachelors Degree in Historical Costume and Corsetry. Her passion lies with gothic design, corsetry and any other styles considered to be taboo or unusual. Style-wise Caz has a love for Vivienne Westwood and her take on the punk era. Although Caz loves the weird and wonderful, she has a deep love for all fashion and allows this to show through her work.