Simple Tips to Make outfits look expensive – All girls have faced this dilemma at one point in their lives. Often times, we want to appear fabulous, chic and rich without having to spend hundreds of thousands of dollars. Who doesn't want an expensive looking outfit! There are a lot of tricks behind achieving a rich and fabulous look without taking out the extra cash.
The key is to dress right and make any winter or summer wardrobe into an expensive one.
How to Turn Your Outfit Into An Expensive One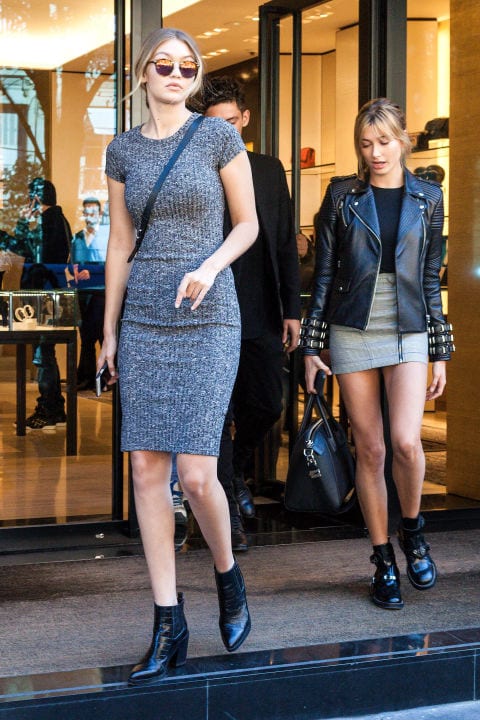 We have compiled a list of key tricks and tips that will transform your wardrobe into a sexy, upper-class one without the added expenses. Every girl deserves to look good and feel fabulous, irrespective of her financial status.
↓ 1. Minimal Chic – Less is More!
A good way to appear posh is by sticking to the mantra 'less is more'. This means wearing a well tailored, plain coloured dress, and contrasting sandals. Keep the dress simple in order to give a sophisticated and polished look. Match your hair with this look by pulling them back with gel, and having a mid parting. Here are 14 Minimalist Outfits For Summer.
This minimalist trend is also displayed here by Gigi Hadid. Despite being known for her luxurious shopping expenditures, here we see the supermodel wearing a simple knitted dress by Cotton:On that's worth $25 only, unbelievable isn't it.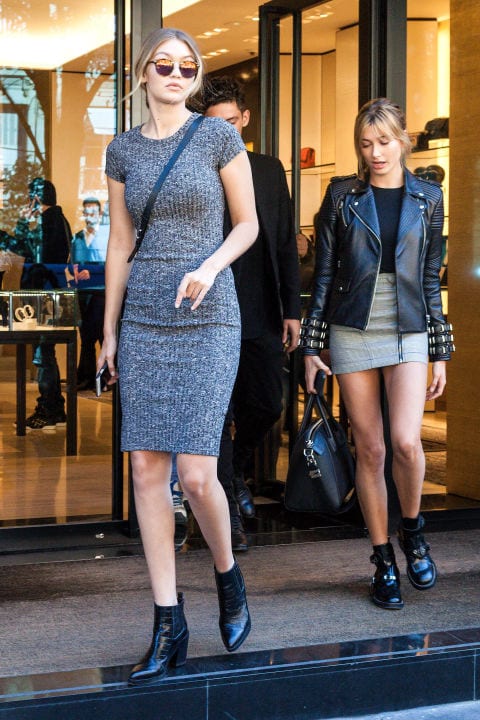 ↓ 2. The Classic Look – Black and White
Nothing is as gold as the classic black and white combination. Take a plain black t-shirt, and tuck it inside white pants. For winters, you can add a black blazer or coat and you're good to go!
Also have a look at 18 ideal girls outfits with white shirts for glamorous look.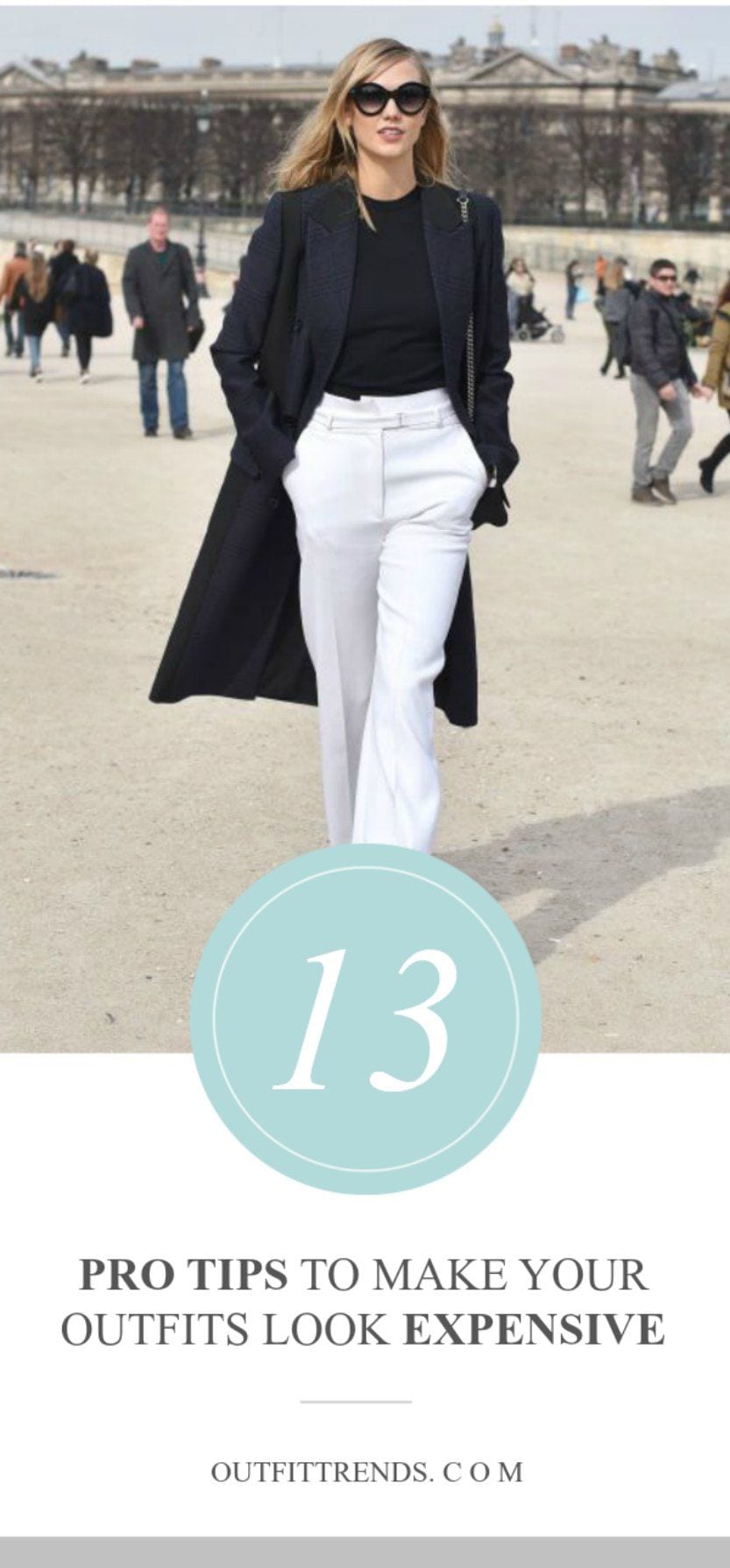 via
↓ 3. Get a Stylish Trench Coat
Grab one good, long trench coat and pair it with all your outfits. This will make any inexpensive outfit look immediately chic and will save you a lot of money in the long run. Safe colors such as black, white and camel brown can be worn with all outfits. Check out these 19 Ways to Wear Trench Coats this Winter.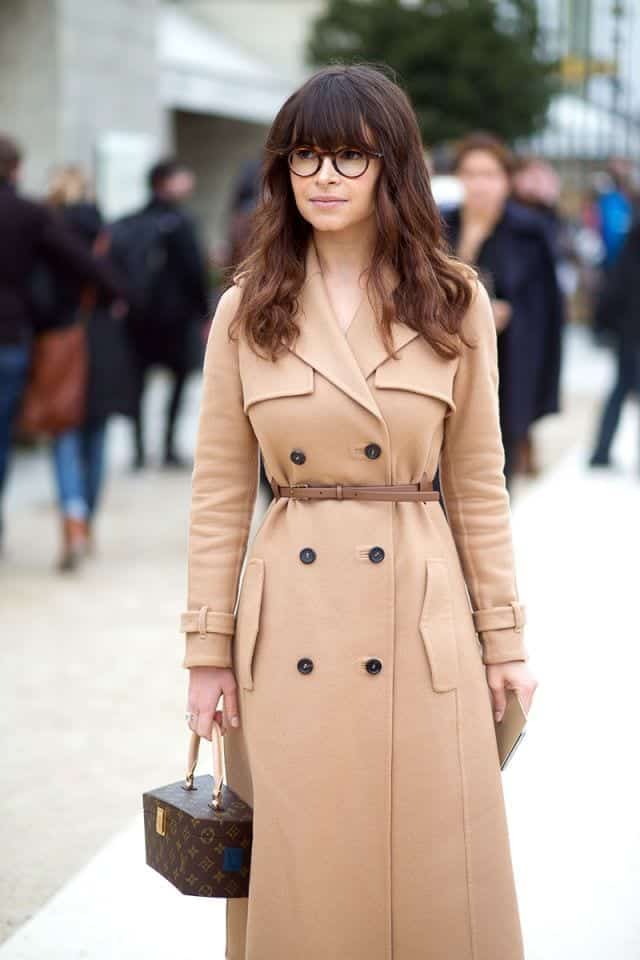 Even the simplest trench, when styled properly can make you look amazing. Take tips from Blake Lively, the gorgeous star is known for wearing affordable outfits and yet looking breath taking in them. Here we see her wearing a black trench coat by Jason Wu for Target, which can be purchased at ebay for around an average price of $55. You just need to have a good eye for details and this trench coat has everything; floral detailing, a flared shape and a nice colour, all of it make it look like an expensive designer outfit.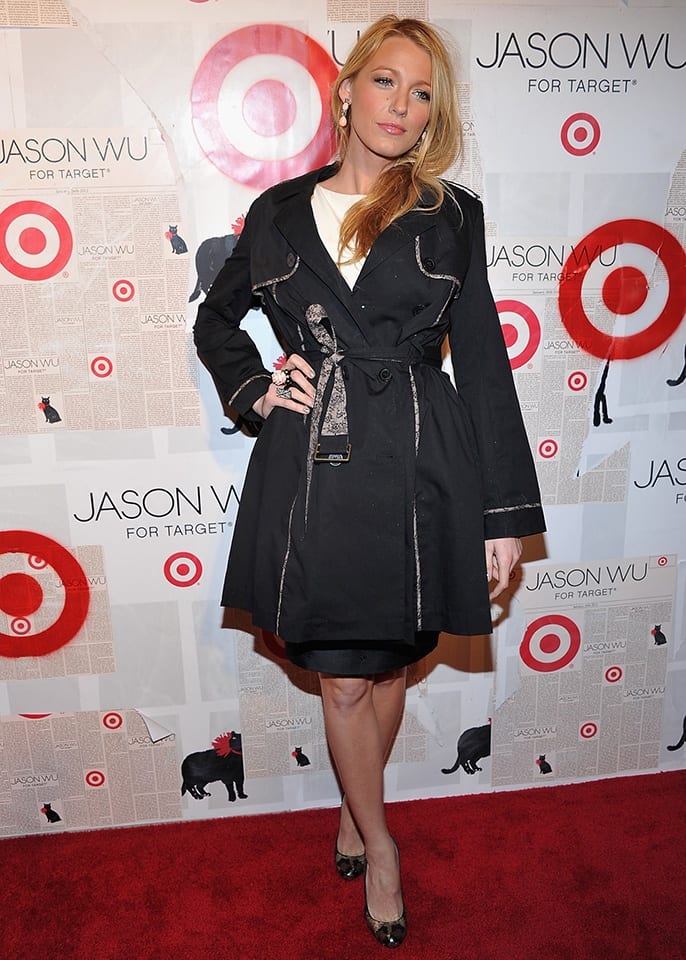 ↓ 4. Work and Party Look Jacket
In order to save cash, stick to one tweed or textured jacket. A textured jacket or blazer gives the look of an expensive item, and can be worn both in the office or in the evenings.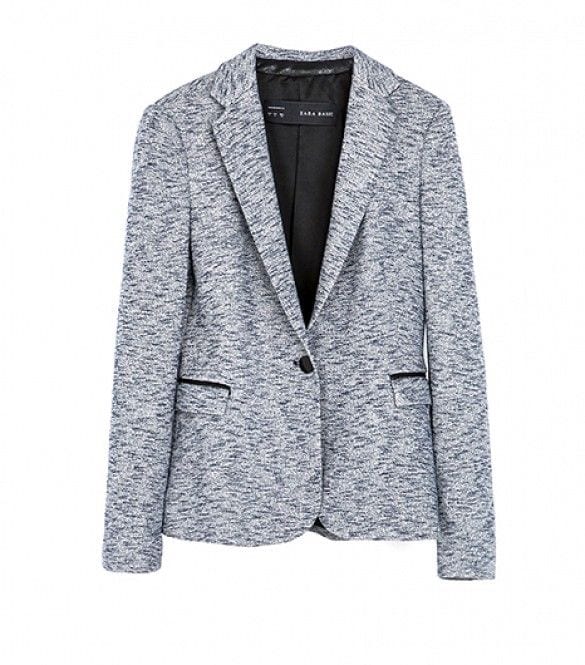 ↓ 5. Make a Statement!
A good way to transform any outfit is by adding a statement necklace to it. This does an excellent job of making you appear glam and fabulous, and cooly rich.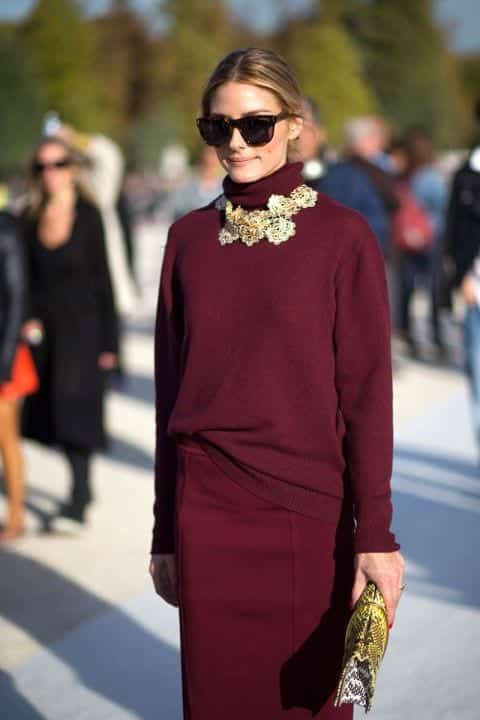 Instead of a simple shirt, you can also opt for statement cuts and styles like ruffles or frilled sleeves. Have a look at this gorgeous top worn by the fashionable shopper and iconic actress Vanessa Hudgens. She's wearing a Wayf top that's worth just $69 and yet she looks like she's wearing some high-end designer wear, mainly because of the statement making bell sleeves. Don't miss out these Celebrity Work Outfits for Women.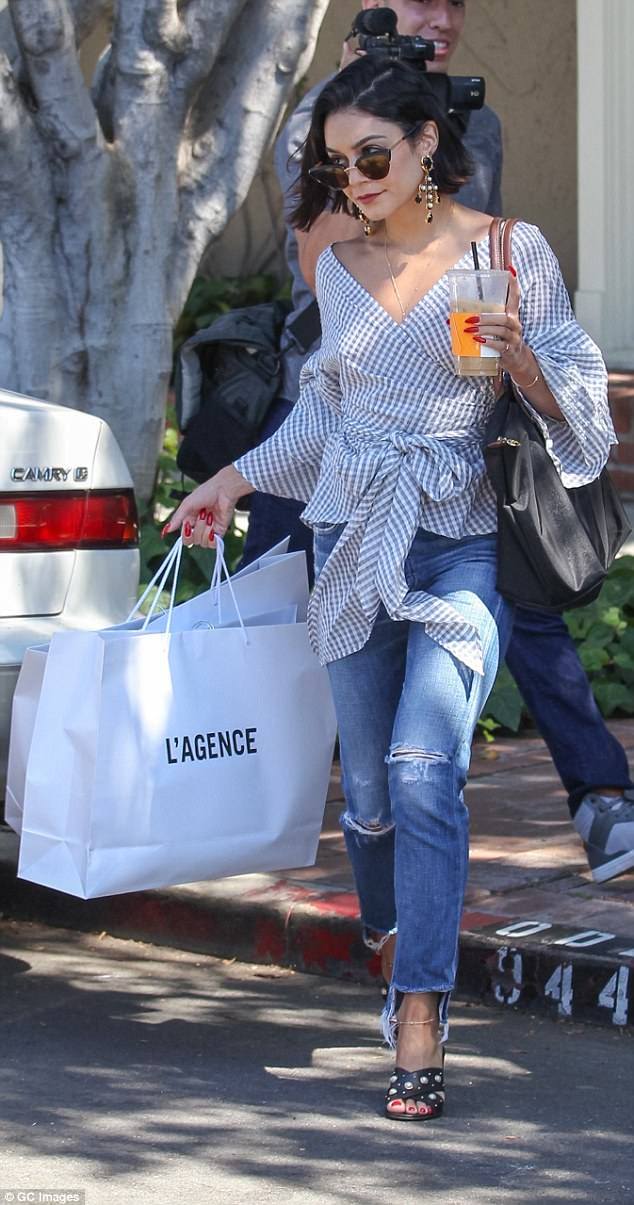 ↓ 6. Keep It Polished
A well-maintained handbag or good looking sunglasses can add the 'oomph' factor to any outfit, and makes it look expensive. Use unscented lotion or Windex to clean leather or patent leather handbags, in order to keep them looking shiny. For more ideas, have a look at stylish handbags for girls.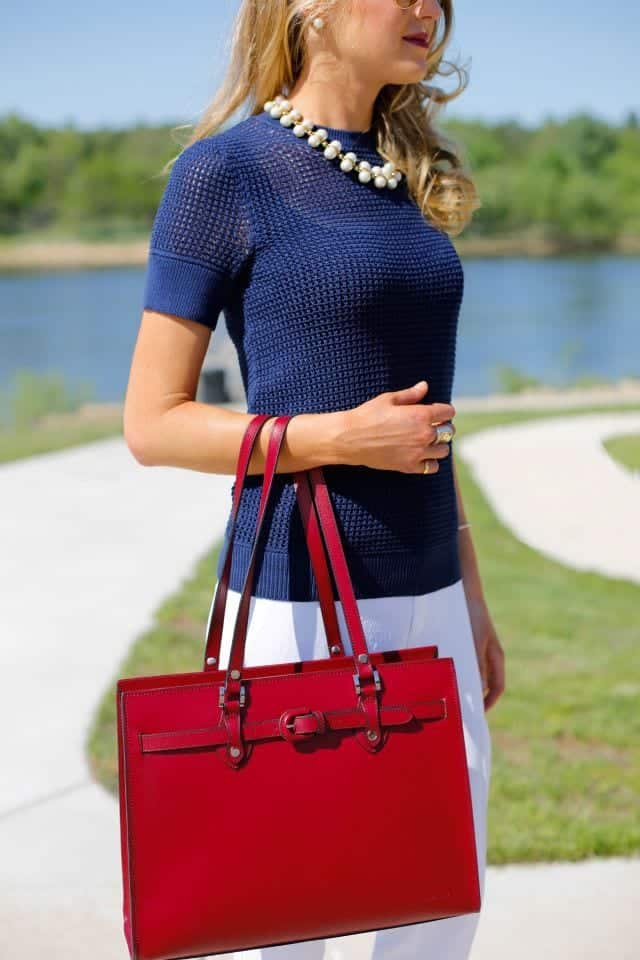 via
Your sunglasses too can be cheap ones but you have to make sure that they look great on your face shape and are not of an outdated style. Recently we saw a number of celebrities including Blake Lively, Lily Collins and Cara Delevinge rocking sunglasses worth $29.95 only, by Privé Revaux. Their sunglasses are not just really affordable but also look very stylish. They're available in a number of styles (more than 100!), they are also polarised which means they offer you great value for money, so do check them out. For now, here's a picture of Hailee Steinfeld in these amazing sunglasses.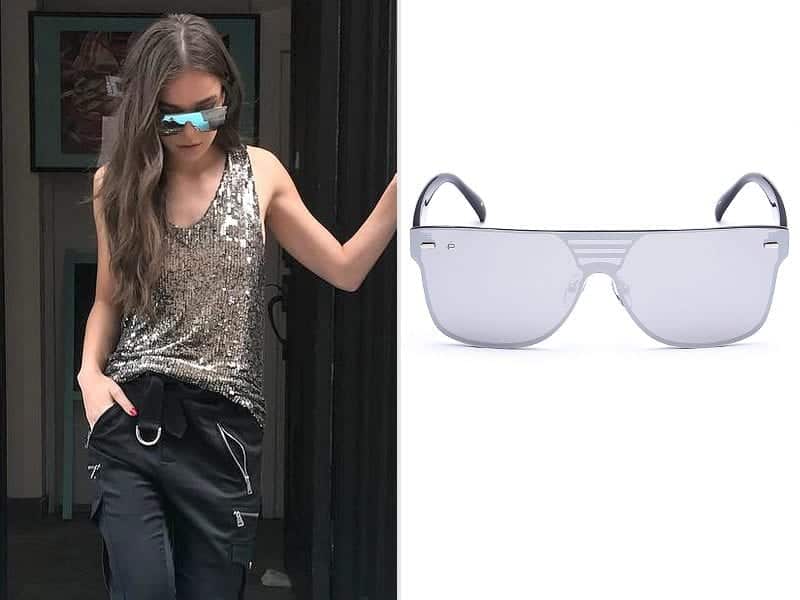 ↓ 7. Accessories with Gold
Gold accessories look glamorous with all colours, especially chunky statement necklaces and bracelets and bangles. Pile them on with any outfit to instantly look sleek. Here are 18 Ideal Girls Outfits with White Shirts for Glamorous look.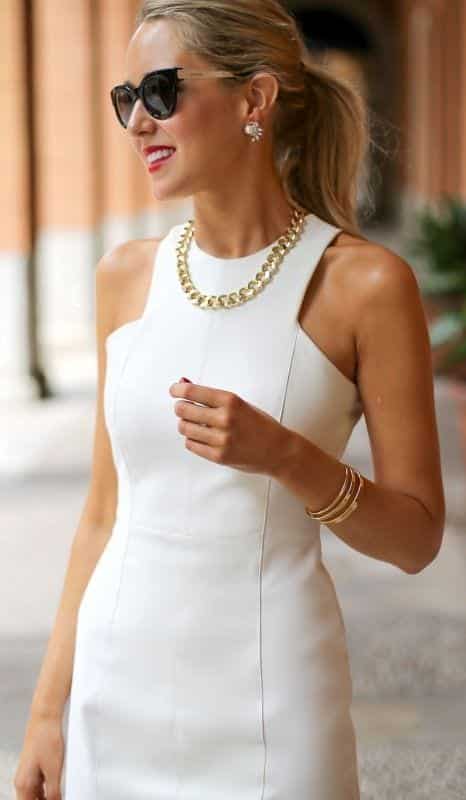 via
↓ 8. Crisp and Tailored
Well tailored trousers can be worn again and again, with a host of tops and t-shirts. Tailoring is not that expensive but gives a very rich look.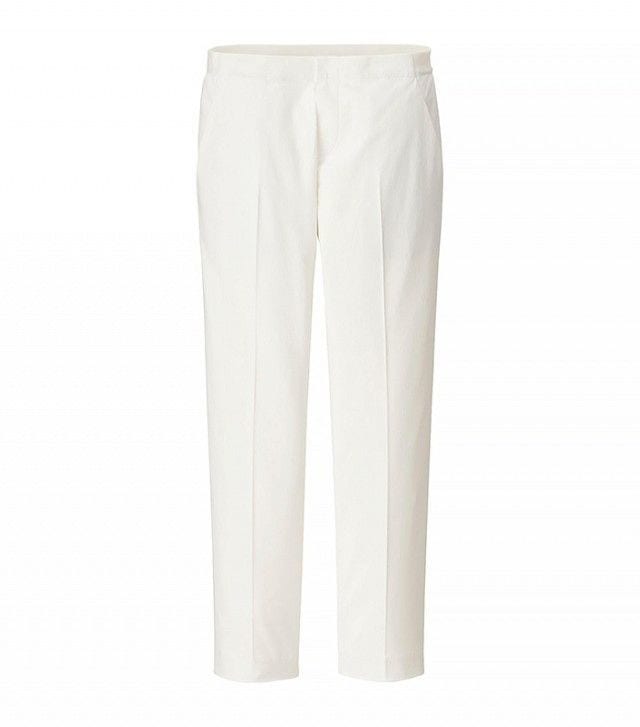 ↓ 9. Make it Pop!
A brightly coloured piece of clothing, such as a skirt or shoes, will make any outfit appear instantly better. Red is a safe colour to vouch for, as it goes with all other outfits. Here are 18 Chic Ways To Wear Red Outfits.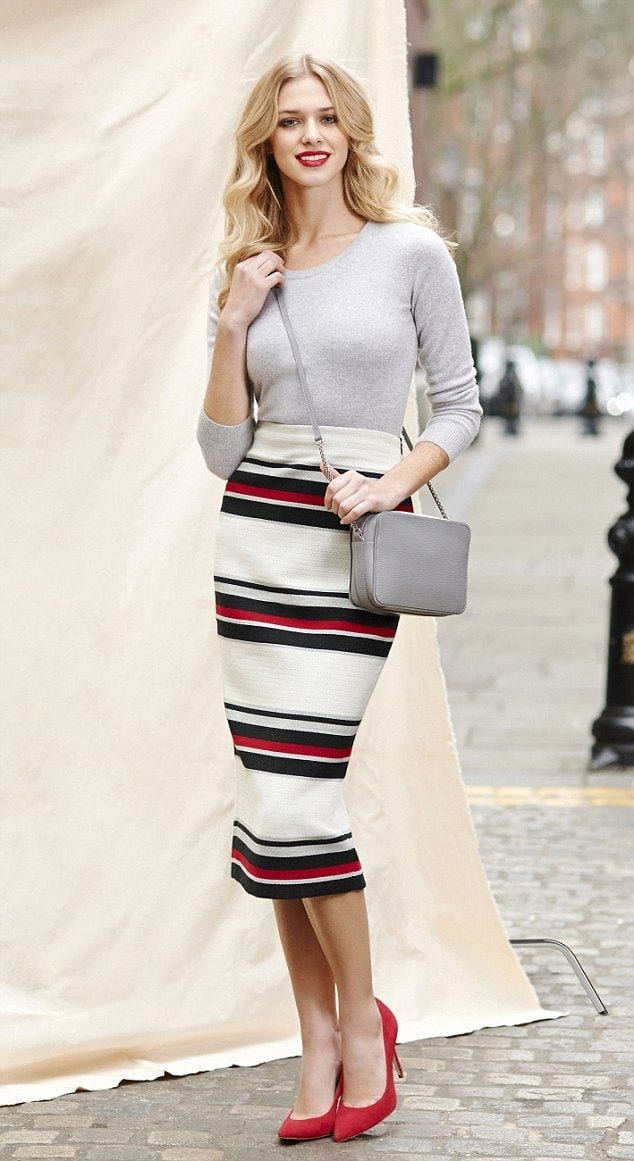 ↓ 10. Color Co-Ordinate It

via
↓ 11. Shoes to Kill
Killing shoes don't have to be expensive of course, in fact, you can make the cheapest shoes look like a million dollar branded shoe just by following these simple tips: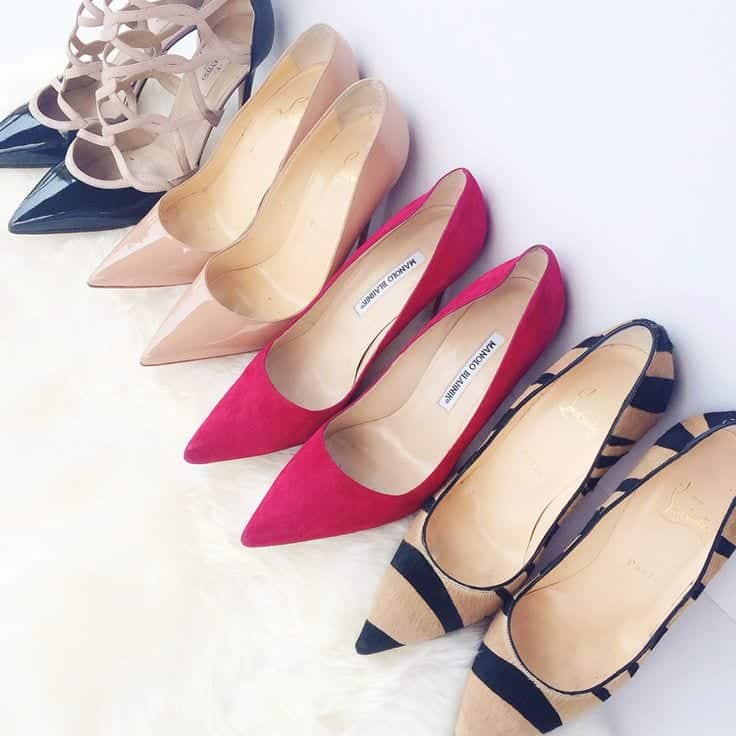 Go for luxurious looking textures like suede and leather as they can give a polished look to any outfit. For instance, here we see the Gigi Hadid wearing Reebok Lifestyle classic leather pastels with her pastel pants, and these shoes are worth $79.99 only.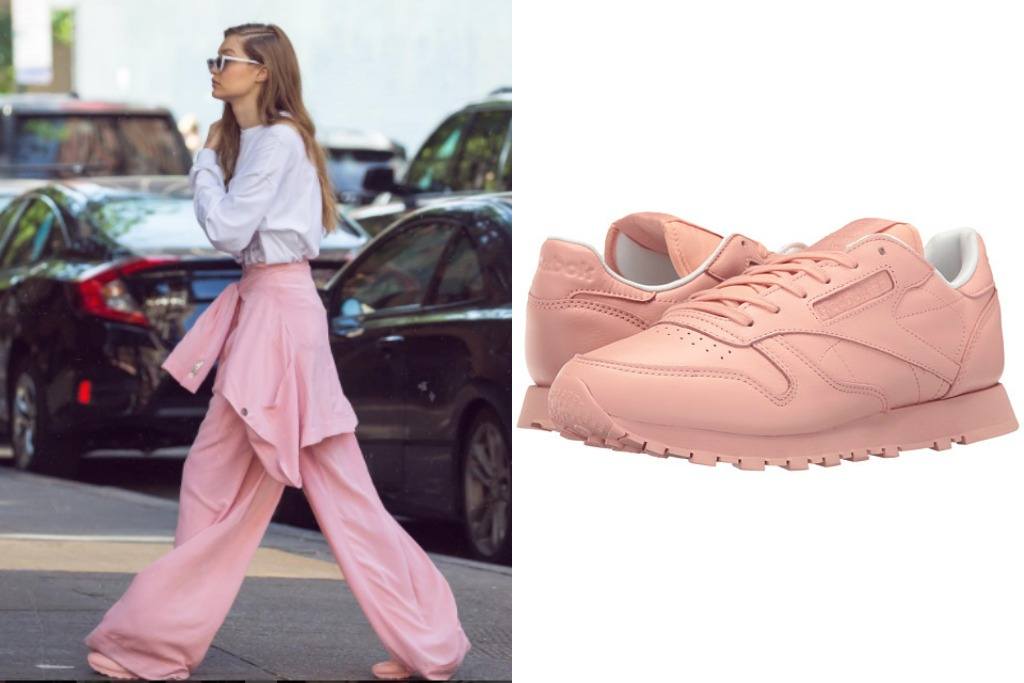 Choose colours that really stand out in your feet and go well with your skin tone. RECOMMENDED: 30 Outfits to Wear with Vans Shoes for Women
Don't go overboard, instead, look for the basic styles and patterns because they never go out of fashion. It's always best to invest in a few good quality, good looking and comfortable shoes instead of a number of cheap ones that you won't even be able to wear next year.

Have at least one pair of matte, one glittery and one metallic shoe in your wardrobe, you can go for solid colours or silver/gold as they will work well with a lot of different outfits.
When buying animal print shoes, go for ones with animal print all over them instead of ones that mix different styles.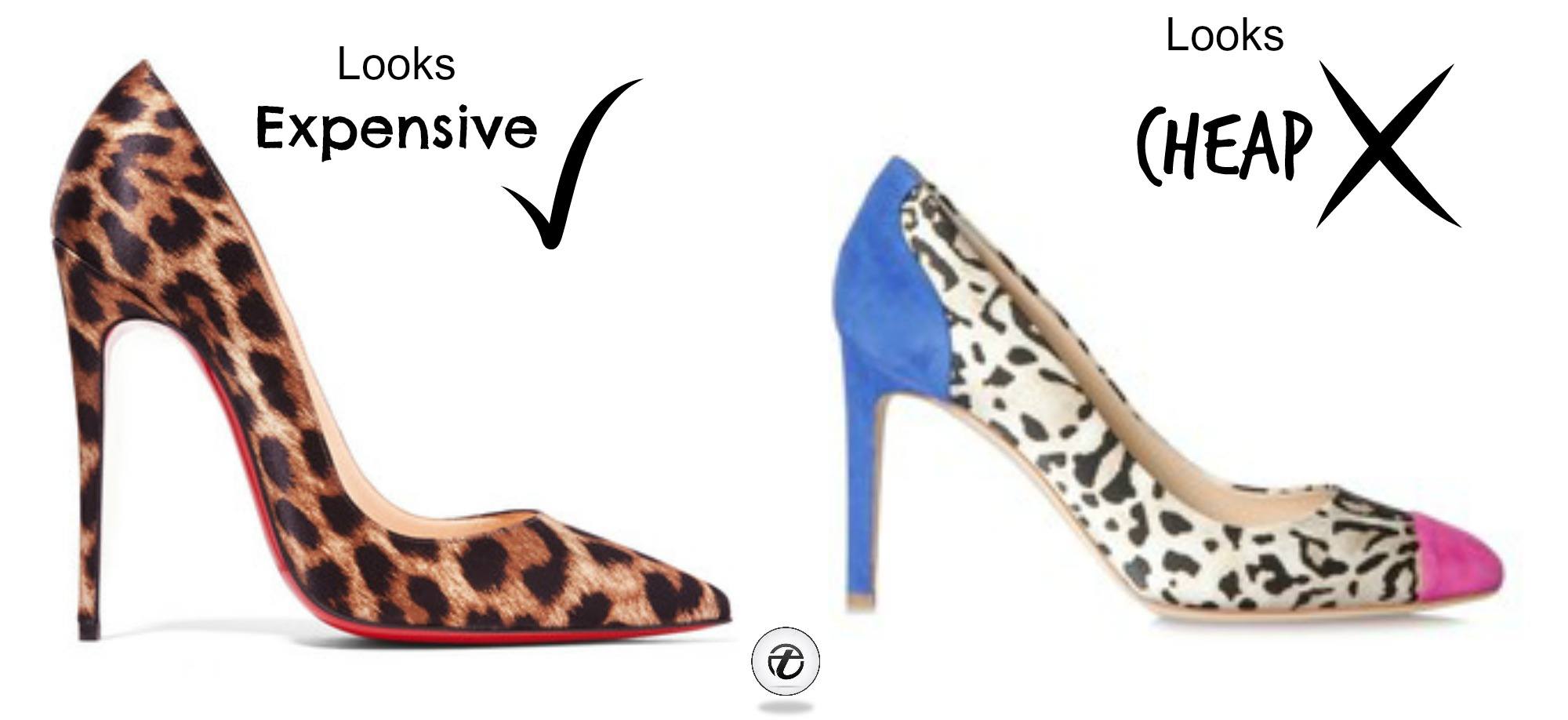 Never buy high platforms as they lack sophistication.
The most important thing is that you should be able to walk comfortably in the shoes which is why it's always preferrable to try on the shoes before buying them. Moreover, an ill-fitted shoe would never look like an expensive one.
↓ 12. Monotoned Handbag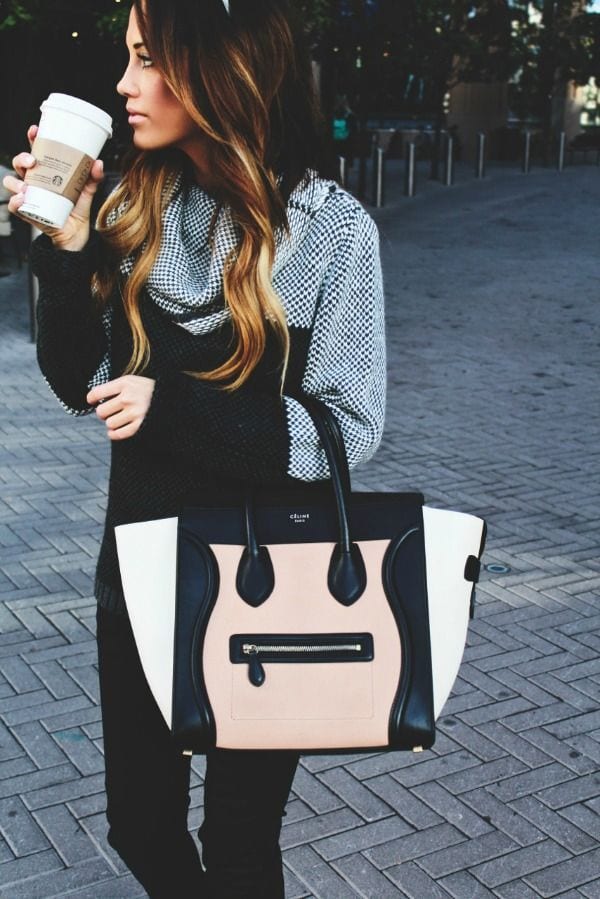 ↓ 13. Belted and Refined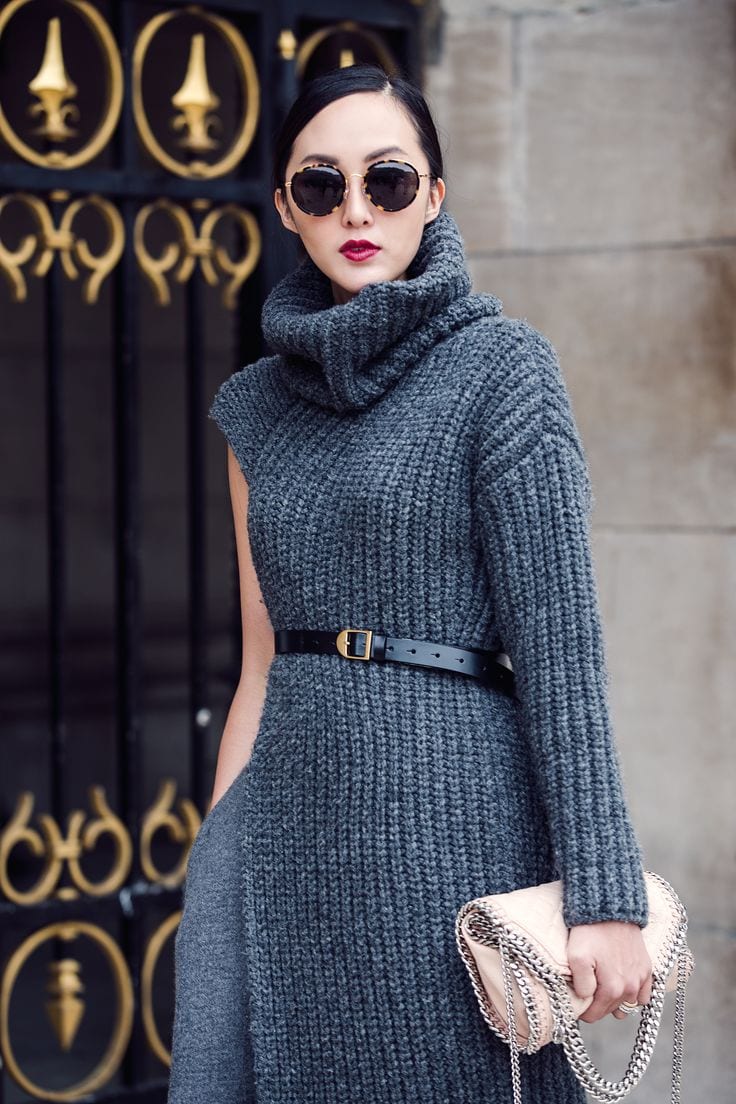 R.H. Elias is a freelance writer, aspiring author, and freelance transcriptionist. She is a homebody all the way and loves curling up on a cold, rainy day with a good book and a warm cup of tea. Her favourite pastimes include reading, writing, and watching period films. She currently lives in Puerto Rico.