Parents Meeting Outfits. Every girls waits for the day when his man's parents come to meet her to make their son's choice final. Beside any dress confusion you remain terrible and anxious for the outfit before the time. So it is really confusing what to wear when meeting parents because it is a great opportunity to impress them. And for sure you definitely do not want to miss the chance for your future. We will tell you how to dress to meet the parents. Here are some family appropriate outfit ideas to slay the first impression.
RELATED: Date Outfits for Women – 20 Best Outfits to wear on a Date
What to Wear When Meeting Parents

We present you the 16 cool outfit ideas for the parent meeting that are trendy and parent proof. You are definitely going to impress them.
#16- Romantic Floral Dress
Pairing romantic floral dress with perfect purple pouch, pink nail splash and round purple pendant necklace, purple heels is a cool idea to choose outfit and impress the never easiest occasion.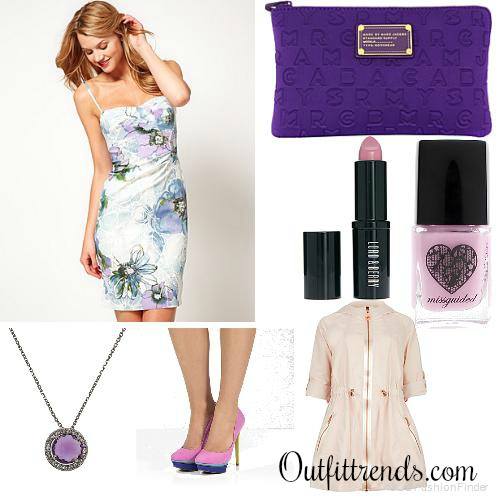 #15- Lady Lace Knit Top
If you need to impress the knitting style like lady lace knit top then parental acceptance is a sure thing with this decent and sophisticated knit style. It is stylish and classic idea to instantly charm.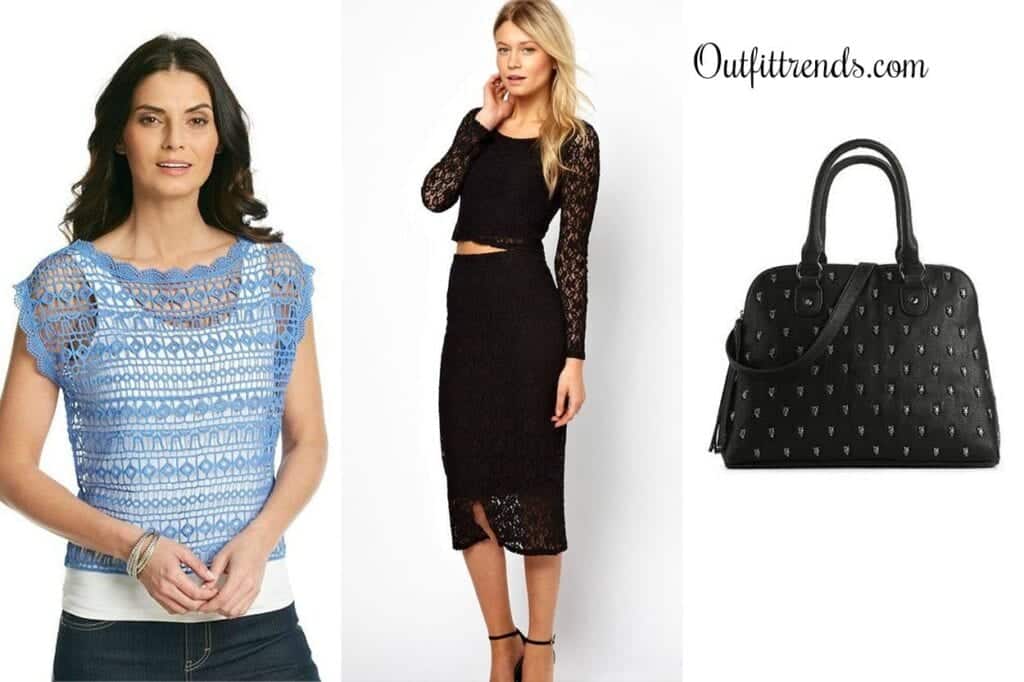 #14- Pink Period
Just pick a color and stick to it. There is nothing like matching sweater and A line pink skirt. a perfect ensemble with in laws meeting. Make a strong impression with the cool style and color.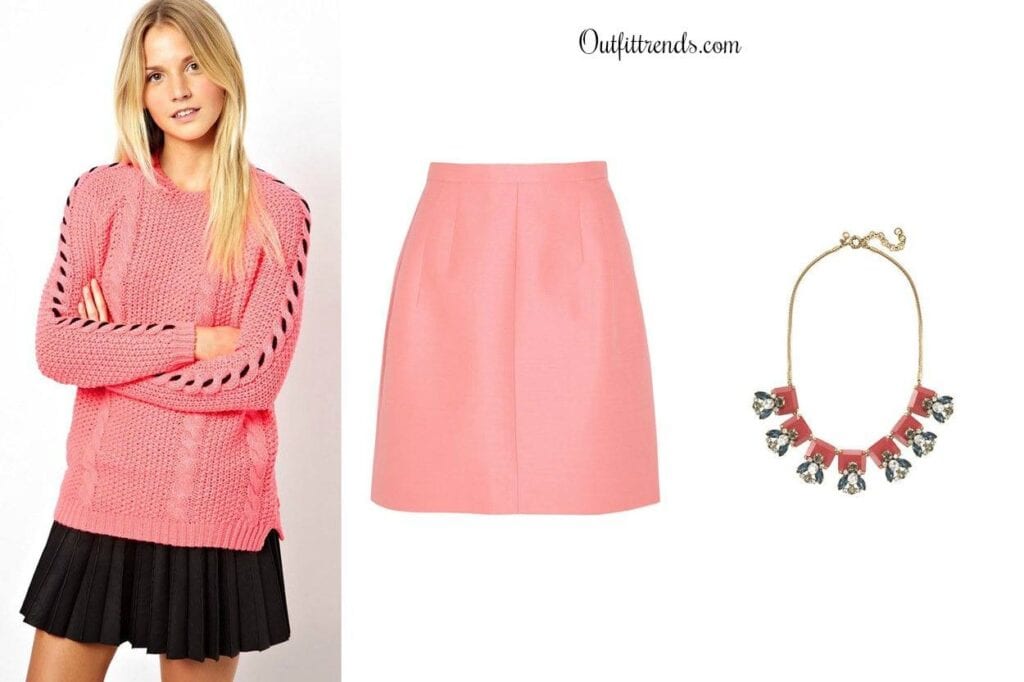 #13- Scarf with Ruffle Top
If you know his parents choice then this outfit is perfect if you have set the meeting lunch outside. Striking floral top with stylish scarf dress is a perfect choice if you want to dress up decent and classy.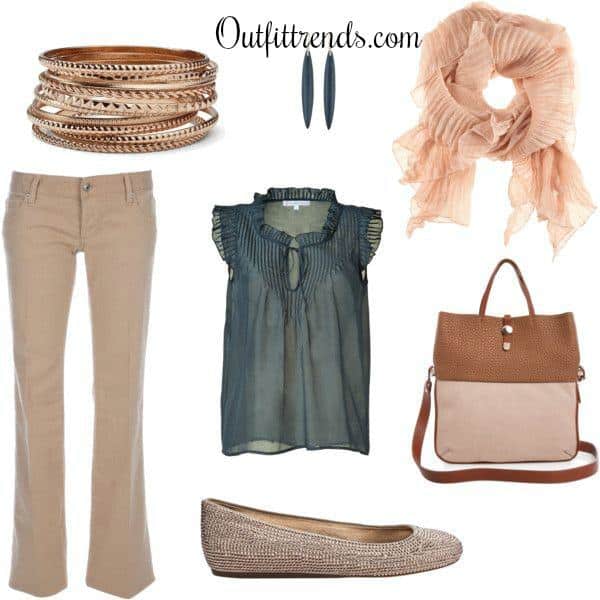 #12- Stick to Nude
You can sport a stylish neutral nude outfit like embellished top with faux leather shorts and strappy sandals. This outfit will make your look super neat and clean.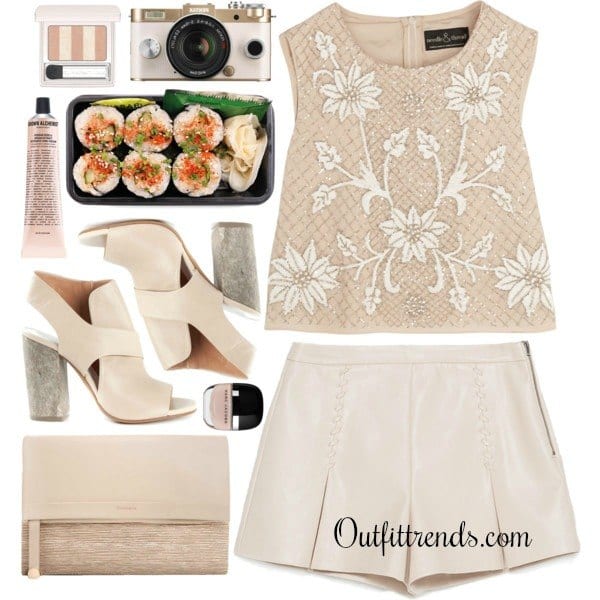 #11- Show Funkiness
Sometimes it is better to show your funky personality if you are aware that they like the funkiness. Then do not wait to try this funk printed outfit with funny egg printed funny top, mini skirt and loafers.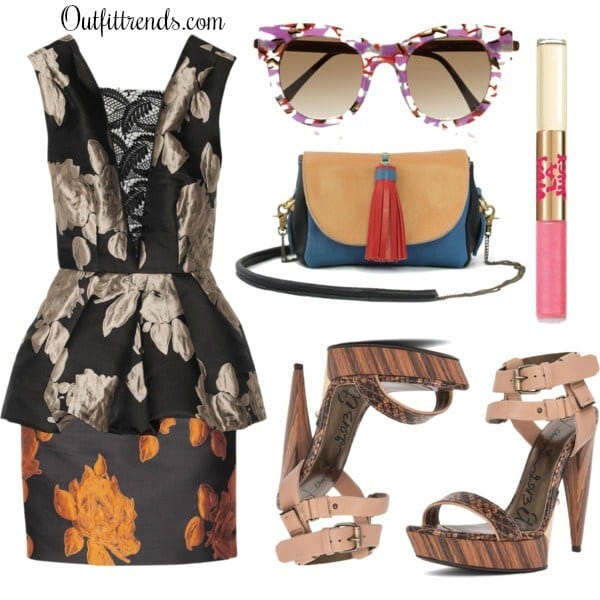 #10- Sophisticated Jumpsuit
Wear a sophisticated girlish jumpsuit and complete the look with a layered blazer or you can wear a leather jacket. High heels can go perfect with the outfit.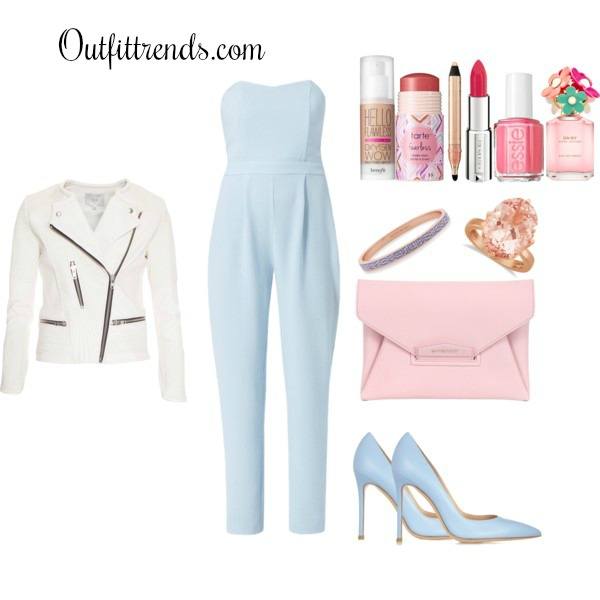 #9- Pleated Red Top
Grab the look with this hot romantic outfit idea. Pleated red top with flats and black purse is a chic and class idea with parents meeting. This is a very easy staple to stick the occasion.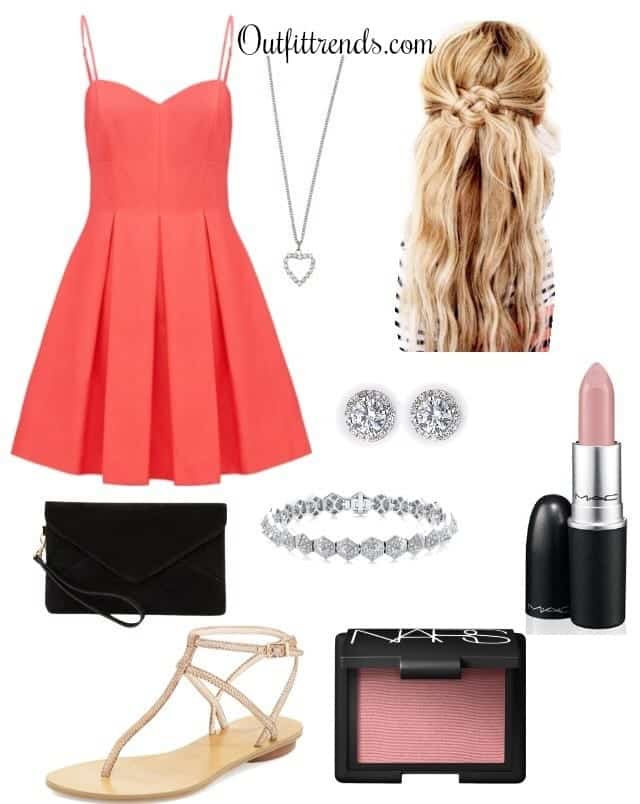 #8- Custard Cream Lace Mini Dress
The Stretchy lace mini dress in cream color, brass clutch, with pearled cuff on wrist and nude sandals is an amazing opportunity to make an impression. The delicate cuff accessory is the main modesty of this outfit.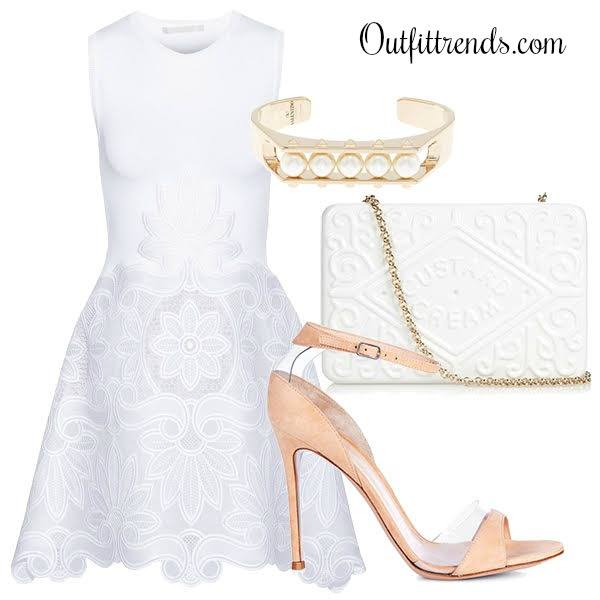 #7- Flared Pants
Gain his family favor with a grey paired top and white flared pants if you going to meet for a afternoon tea. Wedge sandals deliver a fresh feminine look to your personality that is approachable and impressing.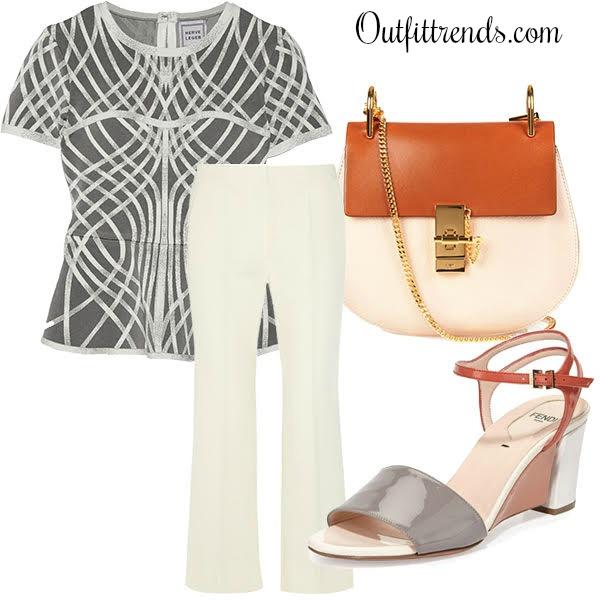 #6- Midi Winters
You do not need have to worried if it is a winter cool season and you want to show your personality with a chic impression. Make a right balance between statement pieces and choose a dark grey midi dress with a jacket and statement necklace. Wear high ankle boots and they are definitely season and occasion appropriate.
#5- Classic Girly
You must keep the correct etiquette in mind when you are going to your Man's parent, because definitely play a role in your presentation. This classic girly leopard printed blazer with white top and black skirt is never far away to impress them.  Do not take stress, they will be surely impressed with this look of you.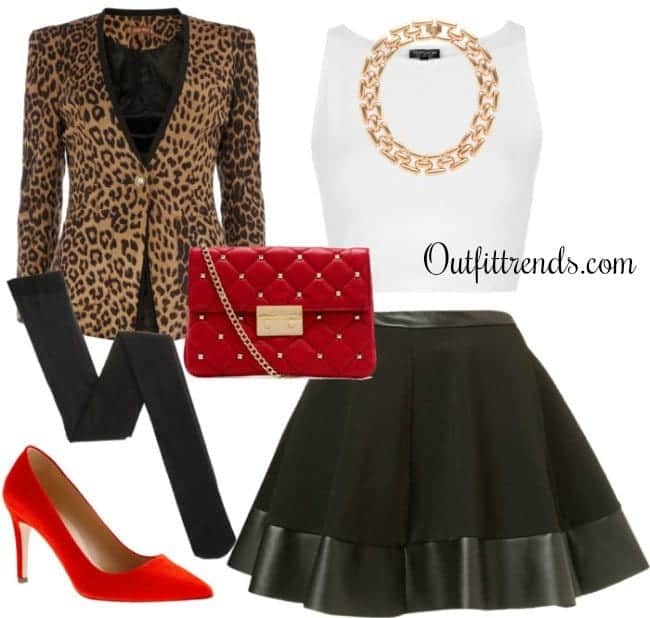 #4- Orange Cardigan
Without trying too hard you want to present a perfect girl vibe, then try this orange cardigan with brogue flats and chic copper colored statement pieces of accessories.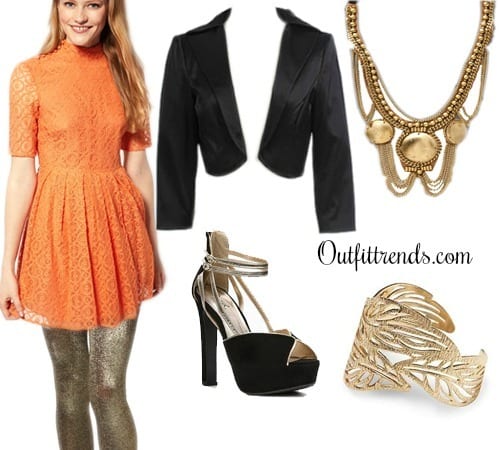 #3- White Blazer
This is a most dressy outfit if you are planning to meet somewhere out. Wear a pink floral top with white blazer and nude heels. Match the outfit with contrasting colored jewelry pieces. Try this outfit for some inspiration, modest and demure look.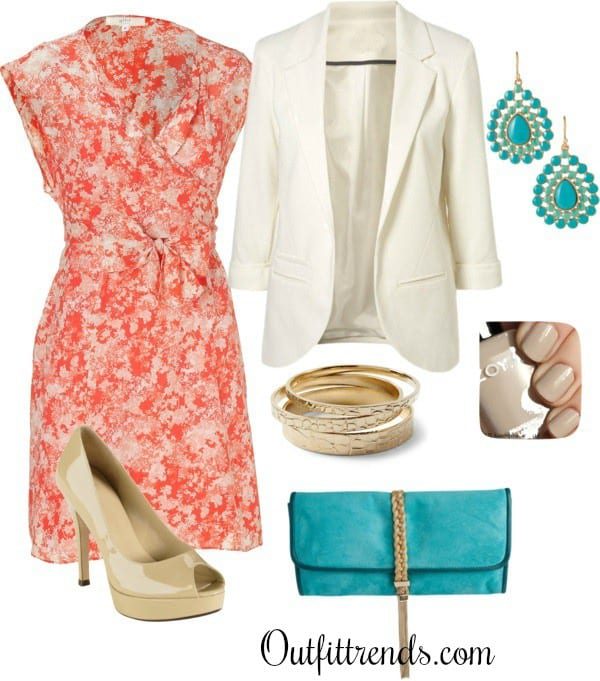 #2- Straight Jeans
Sport a straight skinny jeans with nude loose top and black jacket. Hold some special pieces of sentimental jewelry.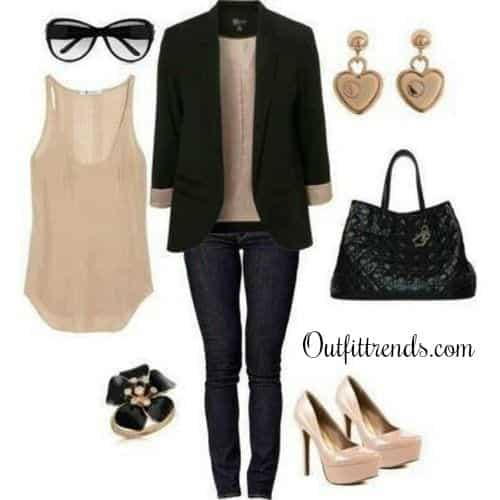 #1- Trench Coat
Another classic season appropriate meeting outfit is a nude trench coat with black shirt, and nude flared pants. The scarves around the neck will make an impressive look. Wear flats and modest jewelry pieces.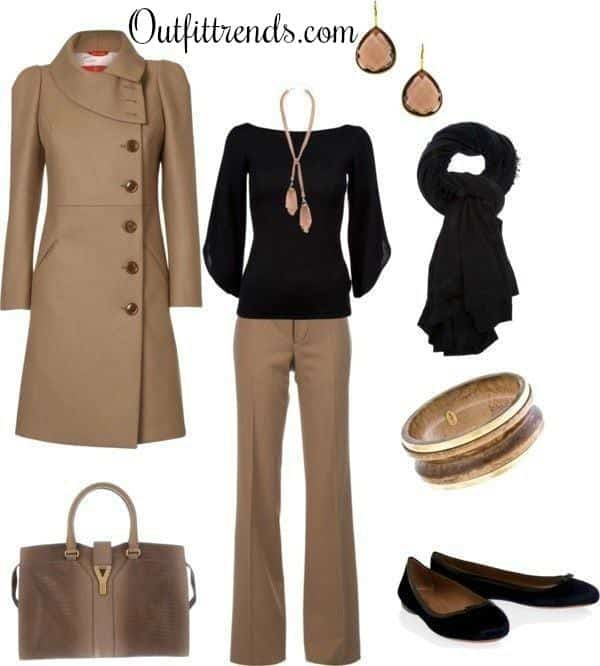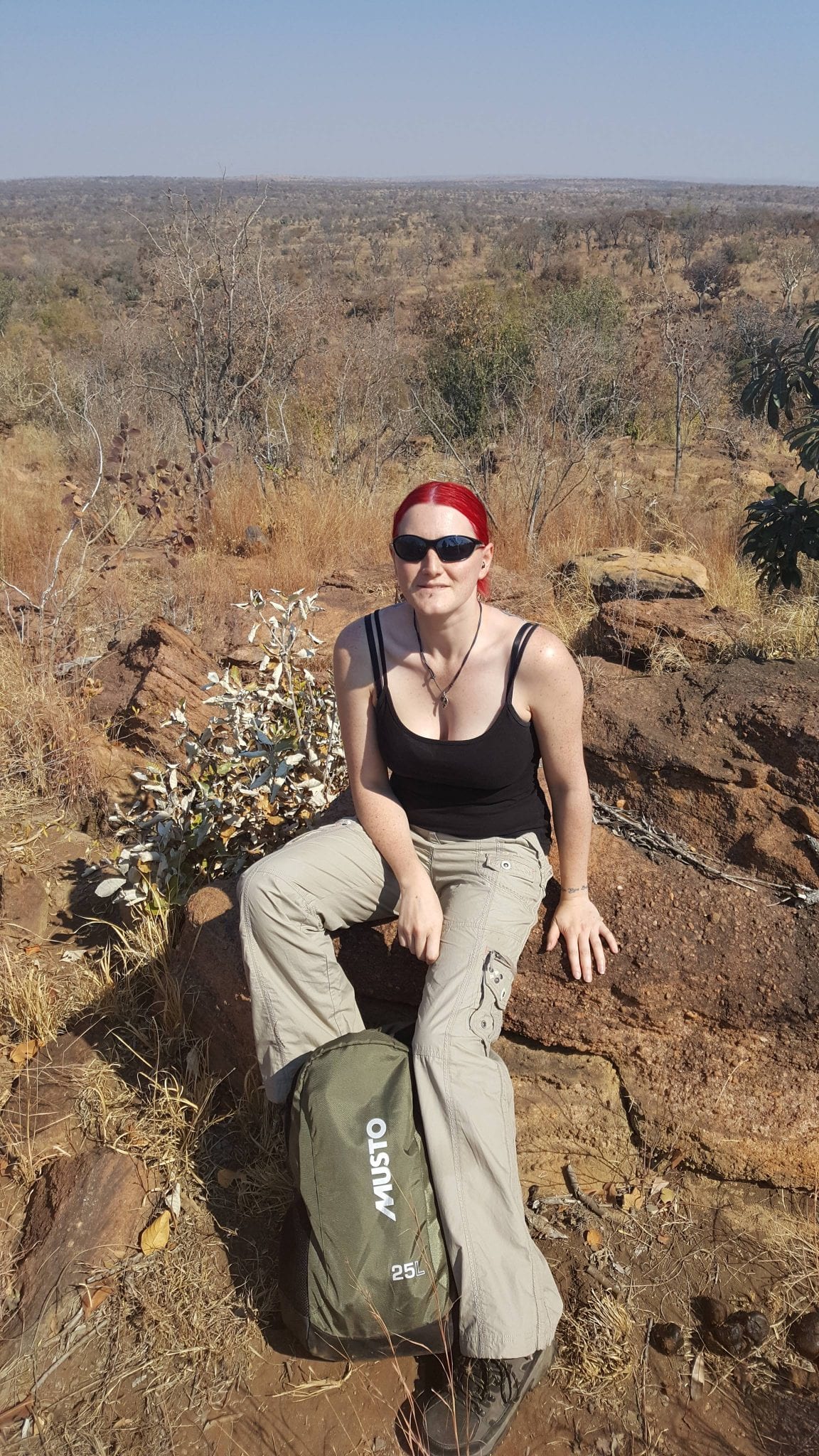 Caz, aka Vixen, has been freelance creative writing for several years. She has a lot of experience in different fields including high street fashion, tattooing art, and even the gothic and historical costumes. Caz has a Diploma in Fashion and Textiles and also a Bachelors Degree in Historical Costume and Corsetry. Her passion lies with gothic design, corsetry and any other styles considered to be taboo or unusual. Style-wise Caz has a love for Vivienne Westwood and her take on the punk era. Although Caz loves the weird and wonderful, she has a deep love for all fashion and allows this to show through her work.