Stylish suits are the ultimate weapon of men to get a sharp look and to be noticed  at any time.How to match your suits with shirt, tie, shoes have a lot of importance. Men's suiting is always considerable because suiting never gets outdated even if trends and styles might change from time to time.
 Men's are diverse according to races and regions. Also, when they change their hairstyles or face styling, their personalities change. Unlike women, men change their get-ups in the sense of every styling methodology that they choose to adopt for themselves. For example, they will usually wear tee-shirts and jeans of funky designs with accessories like chains, wrist watches, and wristbands. They would prefer sneakers or joggers with tee-shirt and jeans.
How to Look Your Best in a Suit
In cold weathers, most men will prefer casual coats or hoodies with tee-shirt. But when wearing formal or classical suiting, their personalities reach a whole new level. People stare at them again and again just because they see a sudden rise in their personality.
Recommended to Read : 17 Best Winter Wedding Outfits for Men for Guest Wedding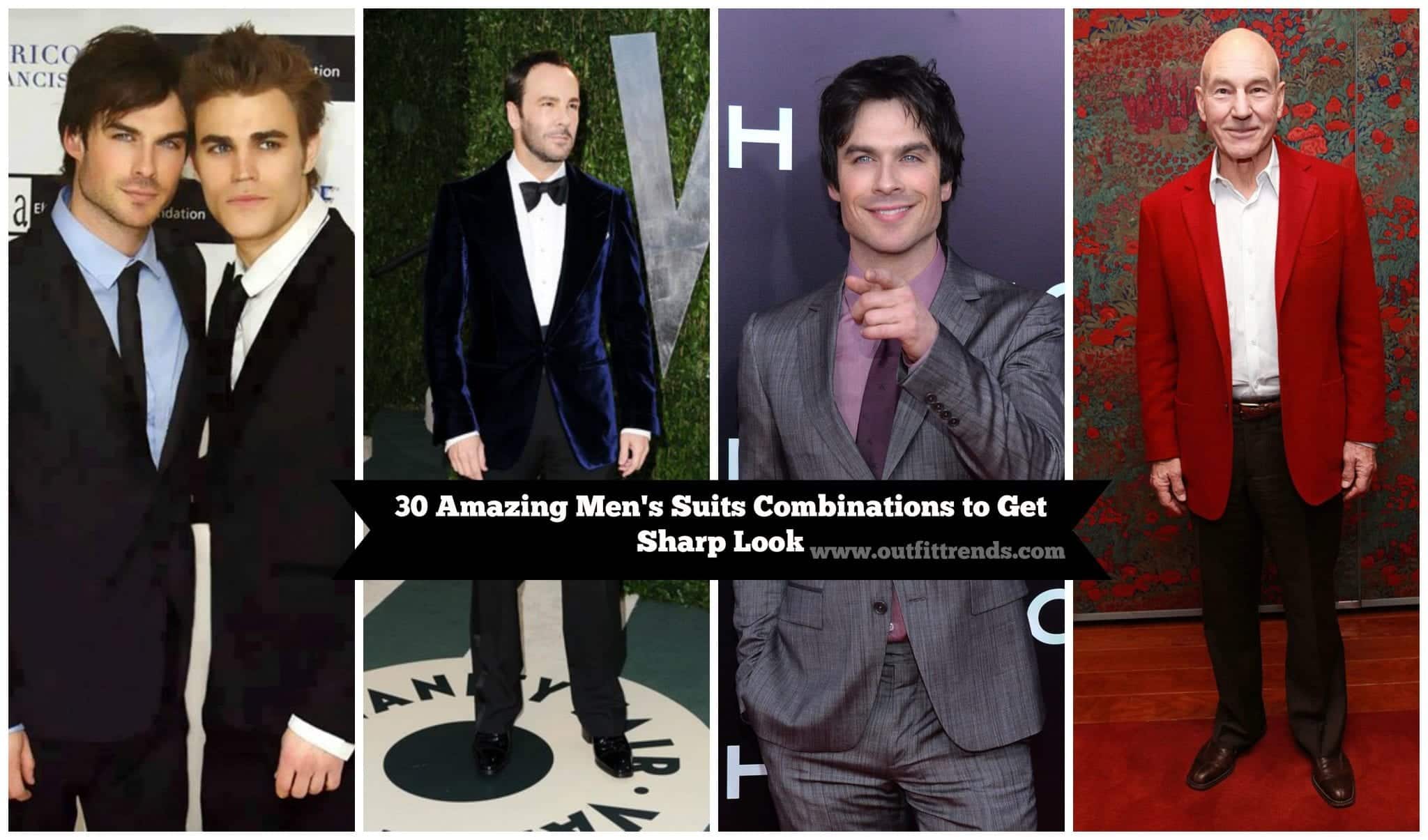 Normally men love black because it suits them always, especially in night functions. In the daylight, they prefer light colored suiting to look more soft and adorable. At night they prefer strong and sharp get up to be noticed. Usually, men prefer tuxedos along with tie on dress shirt which has French or Italian outlook.
Tuxedos are also worn with normal dress shirts and curvy ties having some elite designs. It is a common trend that three piece suit is worn, where coat and dress pants are of same cloth and texture but dress shirt is either of the same colors or is chosen as a contrast color scheme. Tie's color can be according to the color scheme of the coat and pants or according to the dress shirt and coat and pants. Men love sleek designs, where their body shape must be clearly visible and they must look smart in the outfit.
Recommended : Latest Men Sneaker Fashion and ideas to Wear them
From the following pictures you can get a lot of ideas how to do smart combinations of suits ? Along with latest stylish suiting ideas for men .
#30 – Black and White Classic Suits for Wedding Guests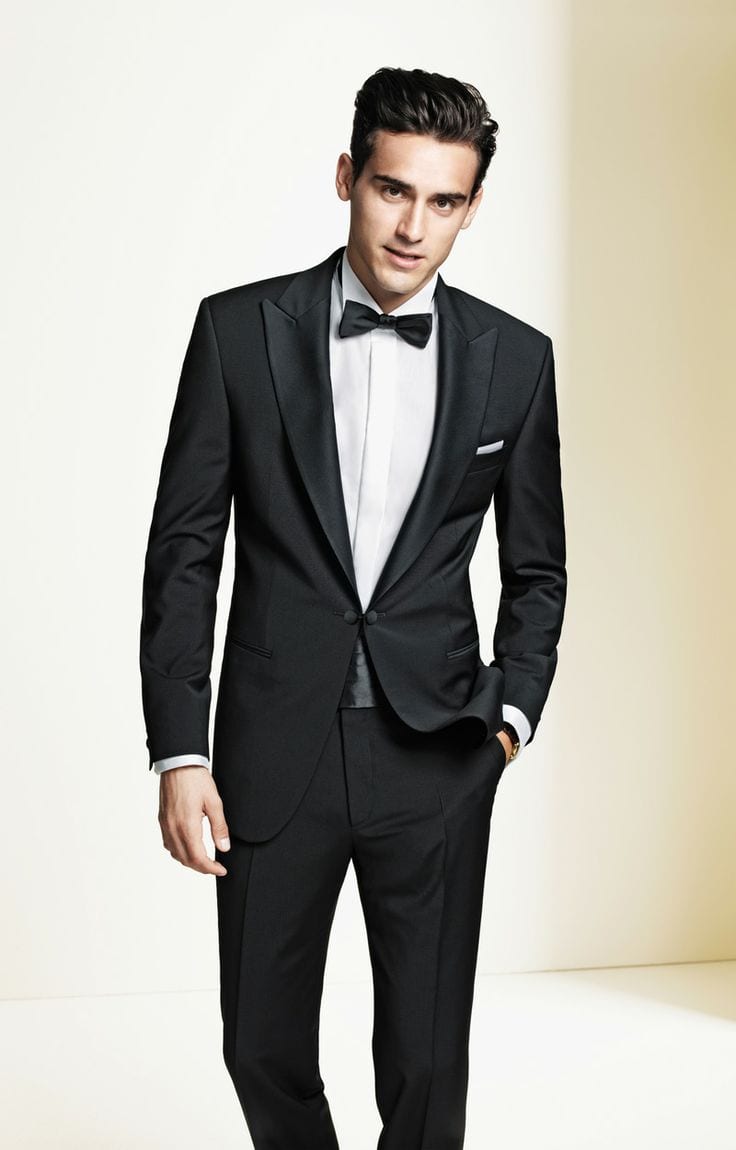 Well, tailored two-piece suits are the best option to go for if you want a sharp look. Just by making different colored combos you can create a huge variety. For this next look, you can wear a tailored two-piece dress and wear it with the pure white shirt. For the tie, you can go for a deep maroon colored tie and matching cuff buttons. You can also replace the tie with a bow tie, to help you out with this, here's our guide on How to Make Bow Tie and 16 Cool Ideas to Wear Bow Tie
#29 – How to Wear a Pink Tie with Your Suit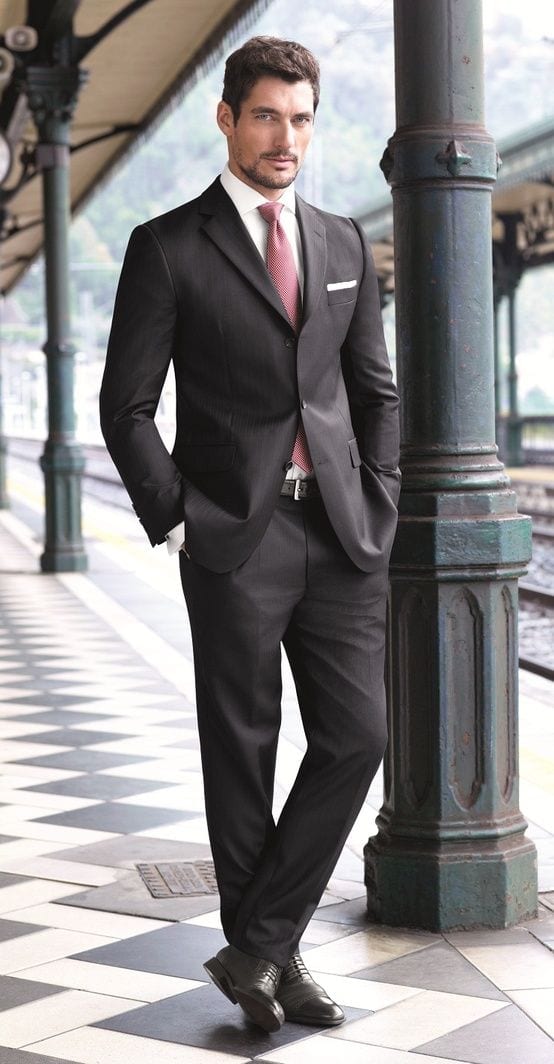 You don't necessarily have to wear black two piece dress in order to get the sharp look you can also go for tailored two piece dress in nude color and wear it with white colored short. For tie, you can wear any contrasting color, for example, you can go for the blue colored tie to match the nude dress and then match the tie with blue sneakers. Makes a really cute outfit for engagement functions, here are Engagement Outfits for Men-20 Latest Ideas on What to Wear at Engagement
#28 – How to Wear a Suit with Sneakers
If you are in love with dark blue or navy blue color and you want to wear it to work too, then this next sharp look outfit idea is perfect for you. For this look, all you need to go for is to wear dark blue colored tailored two piece dress and wear is with the pure white shirt. For the tie, you can either go for deep red or you can wear one with any kind of blue pattern on it.
#27- Wearing a Blue Suit Jacket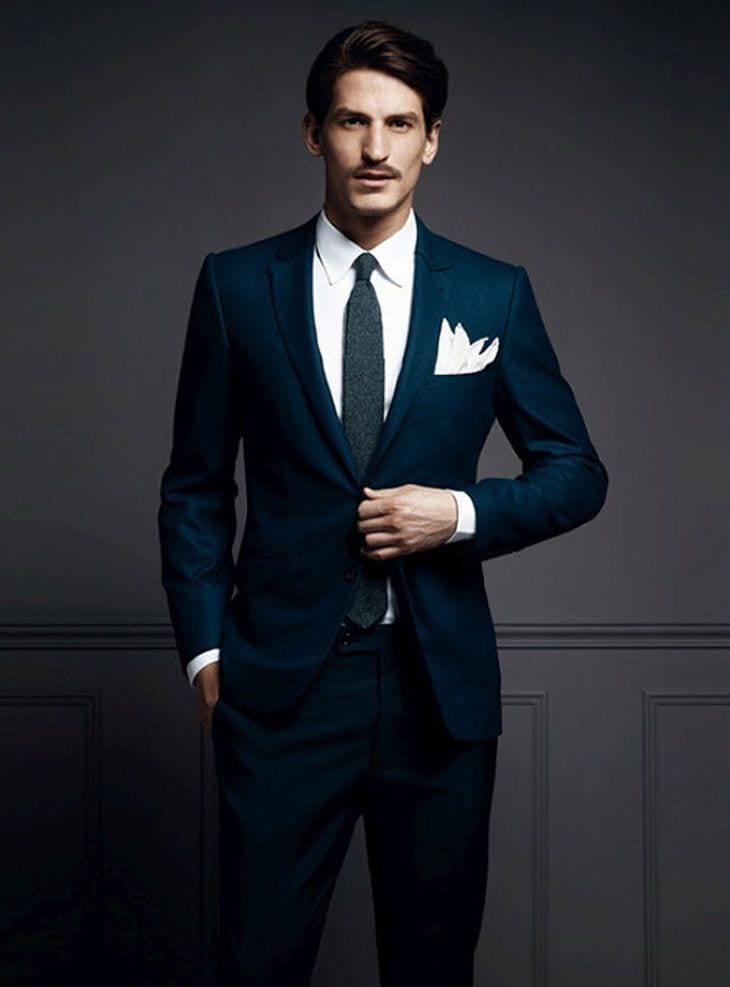 If you're more of a waistcoat kinda guy then check out these Men Waistcoat Styles -18 Ways to Wear Waistcoat for Classy Look
#26 – Cream Colored Suits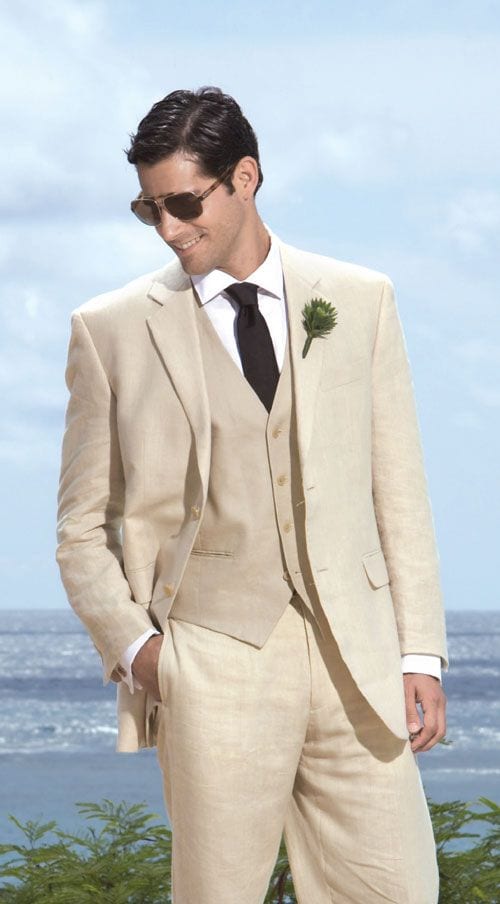 #25 – Matching Your Bow tie with Pocket Square
If you're planning on wearing both a bow tie and a pocket square then its important to pair them effectively and choose the right colors.
Start by choosing a color from your shirt that you wish to highlight and then move on from there.
Then choose a bow tie that coordinates well with both your shirt and your suit jacket.
And then lastly, choose a pocket square to bring it all together.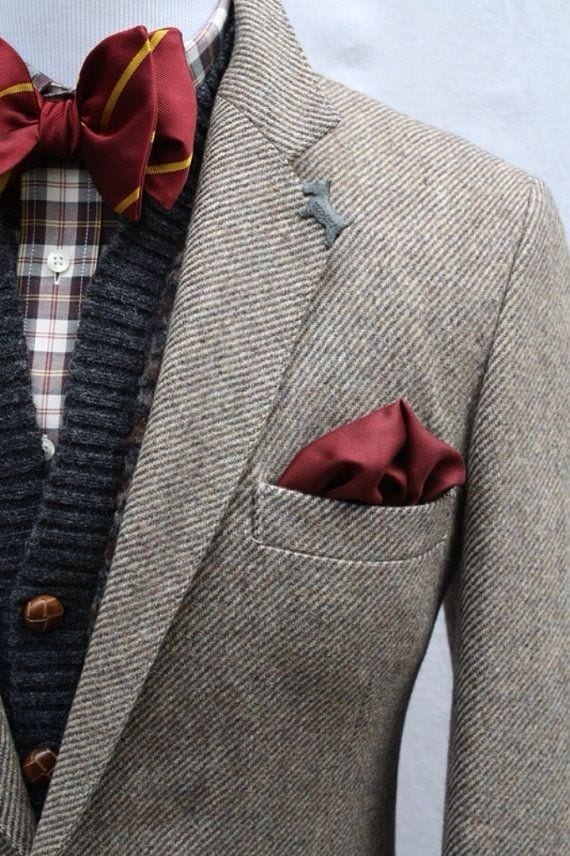 #24- Unique Purple Color Suit Color Combinations for Grooms
Purple is a great color to wear with both black and grey suits.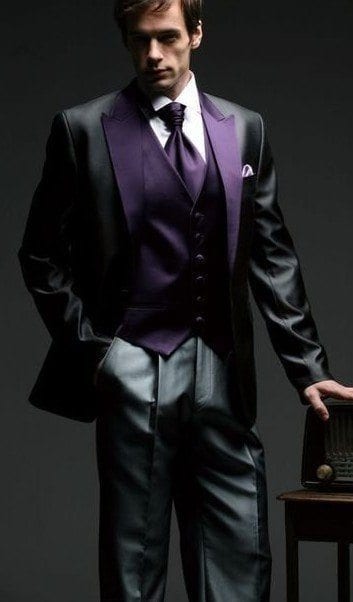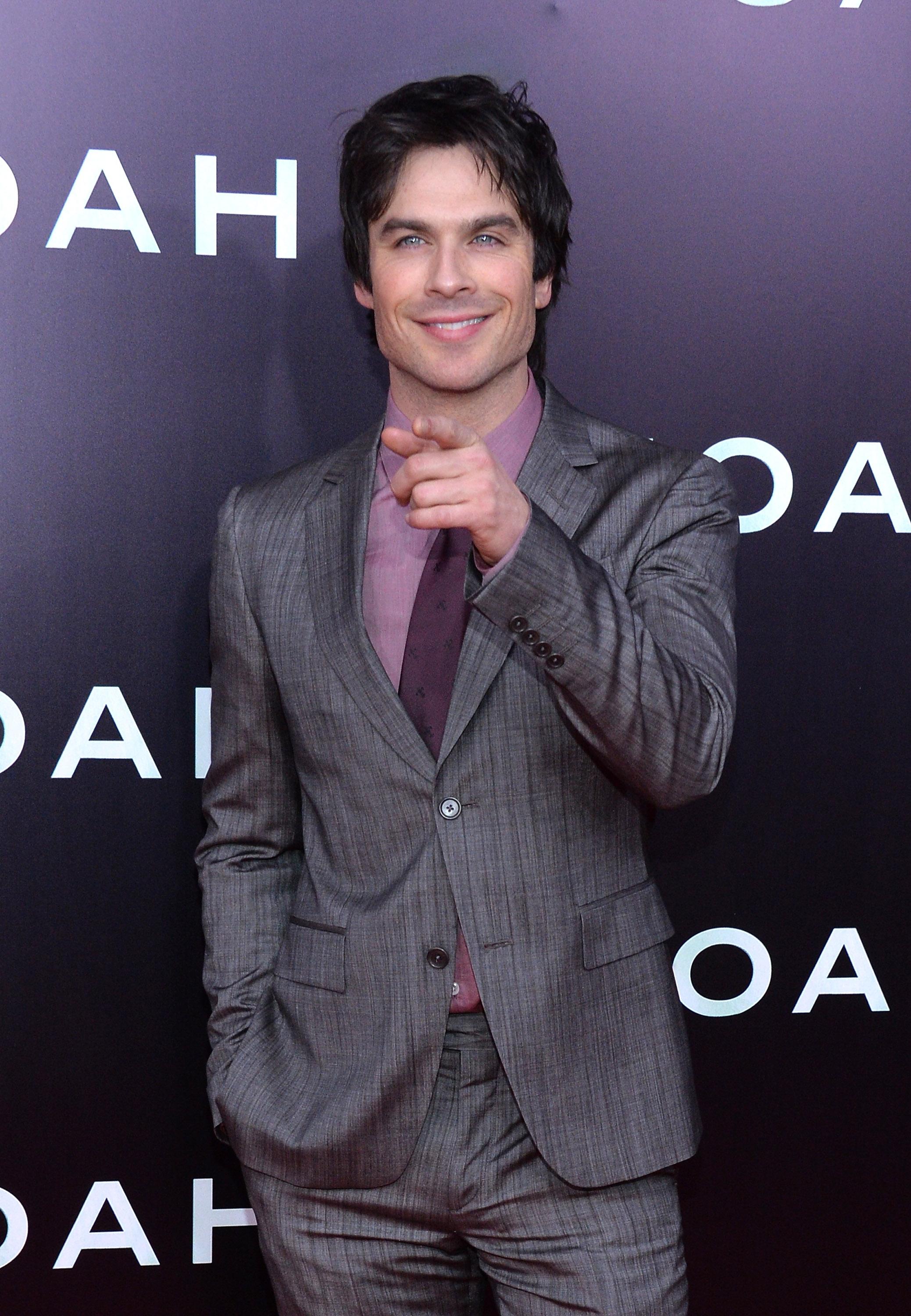 #23 – Matching a Yellow Tie with a Blue Suit
There is certainly no rule about which kind of shirt you should wear with a two piece tailored dress. You can wear any kind of shirt as long as it is looking sexy on you. For this next outfit idea, you need to wear a medium toned blue two piece suit and wear it with a plaid pattern shirt underneath. Young boys can look really good in a blue-yellow combination as shown below: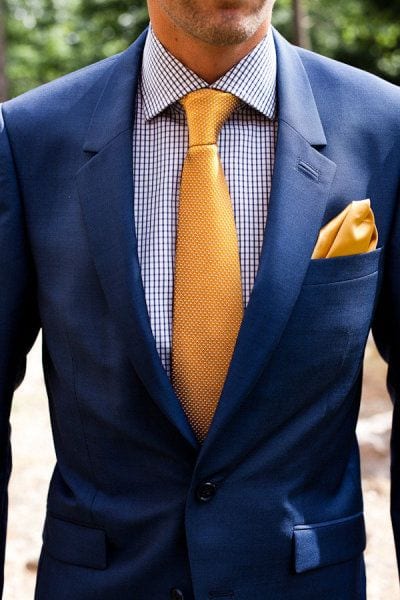 #22- Shoes to Wear with a Blue Suit
Blue canvas shoes by Salvatore Ferragamo are definitely one of the best choice to go with blue shoes.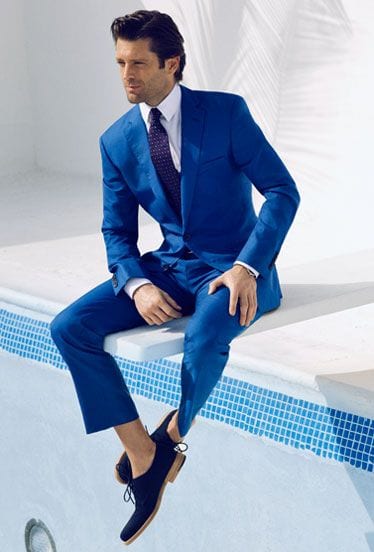 #21- Wear a Black Suit with Brown Shoes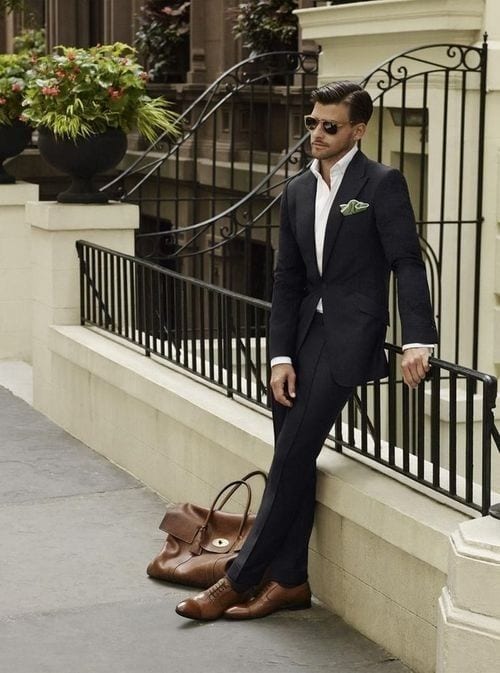 #20 – Grey and Pink Suit for Summer Parties
Gray makes a perfect color for formal gatherings. Because gray can be worn with anything and it will still look exceptional with it. For this next outfit idea, you need to wear gray color two piece suit and wear it with a pink colored shirt. Don't forget to wear a bow tie in a dark color to bring everything together. Suits look especially good on men with beards so here are some cool Full Beard Styles and Tips on Growing and Styling Full Beard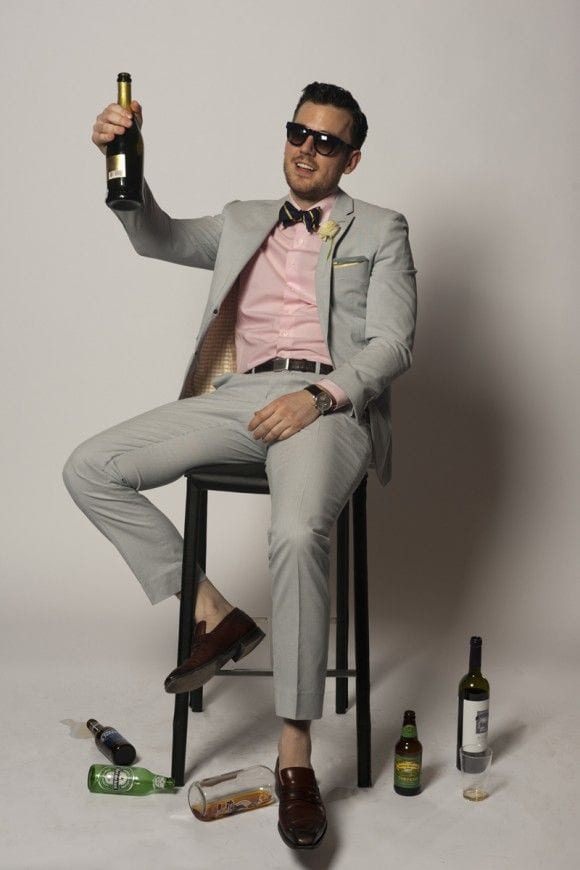 Gray and black also make a perfect combo. Simply go for gray two piece suit and wear a black shirt underneath and go for patterned gray and black tie or a bow tie on your shirt.
#19 – Funky Suit Combinations for Young Boys
As we discussed earlier, blue and yellow make the coolest combination for young boys. If you are the kind of a guy who loves to wear funky colors and would wear then to work and formal gatherings too then this outfit idea is the right one for you. For this look, you basically need to wear a funky colored shirt and matching tie. For example, you can go for dark blue formal pants and coat. For the shirt, you can wear any kind of yellow plaid shirt with yellow and blue tie on top of the shirt. You can also go for a funky patterned bow tie if you want to take one step ahead.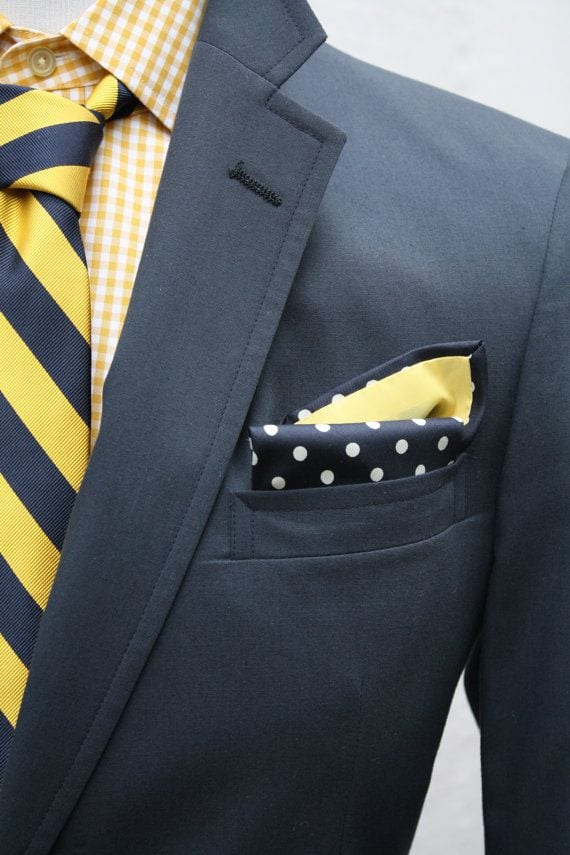 #18- Wearing a Suit Jacket with Jeans
You don't have to wear the full suit in one same color. You can always switch up the colors to make a variety of different combos. For example, you can wear brown jeans with dark blue formal coat and wear a plain white shirt underneath. You can also choose to wear brown oxford shoes underneath.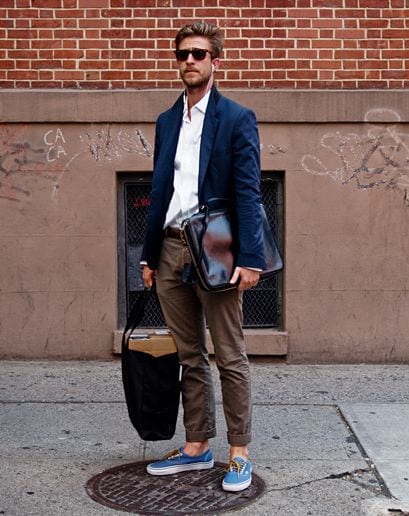 #17- Celebrity Style Inspiration
Check out how effortlessly David Beckham wears this style, skinny jeans with blue suit jacket: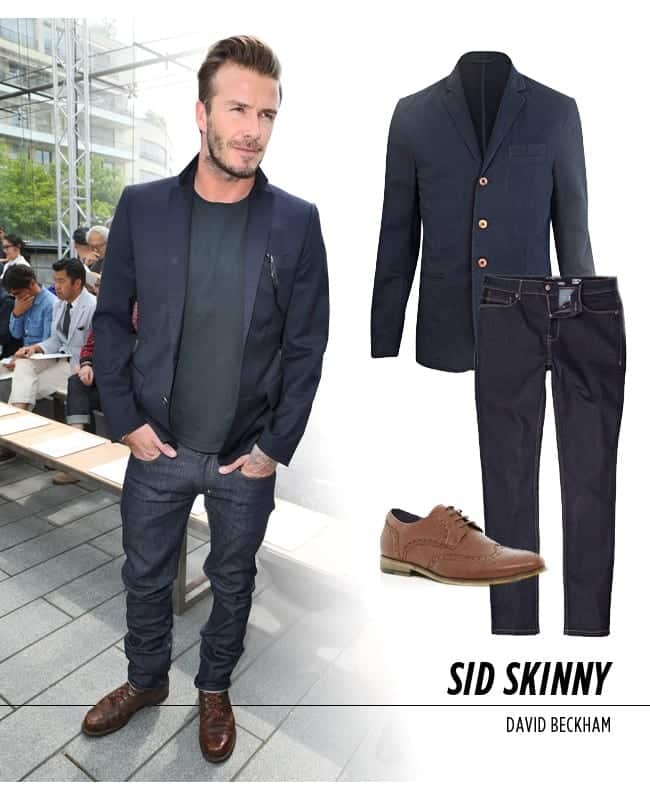 Via
#16 – Styling Your Suit with a Watch
Wondering what watch to wear with a suit? Here's all you need to know:Make sure that the cuffs of your shirt cover your watch.
Make sure that the cuffs of your shirt cover your watch.
Choose a dress watch if it's a formal occasion, leather bands are definitely not the right choice here.
Avoid over flashy watches, especially if you're dressing for an interview.
Never wear the watch on top of your sleeves.
Silver watches go best with black, blue and grey color suits and golden watches are more suitable for shades of brown as well as pastel shades.
If you're still confused, one great and fail-safe way is to match your watch with your shoes.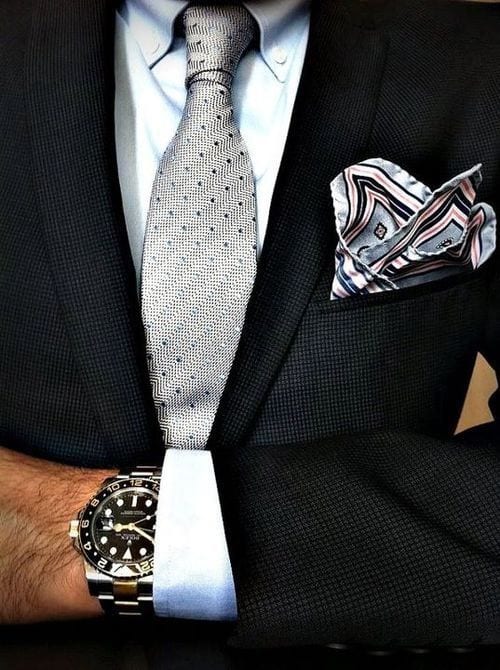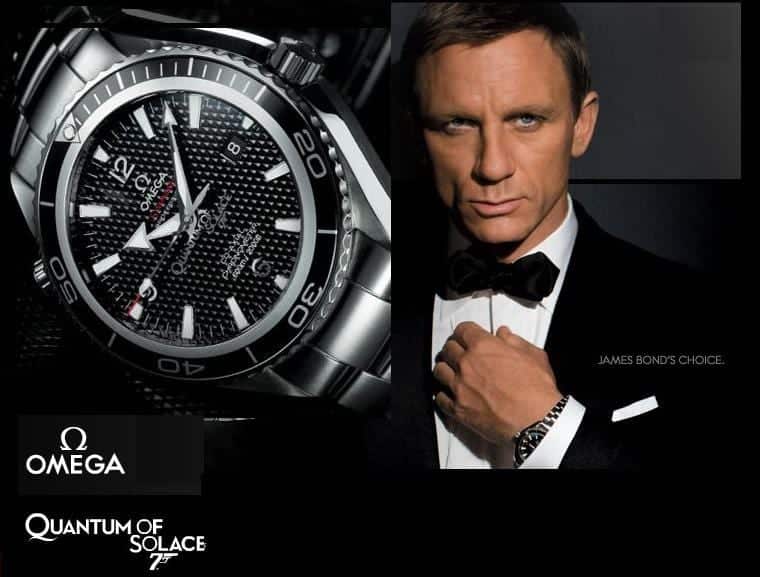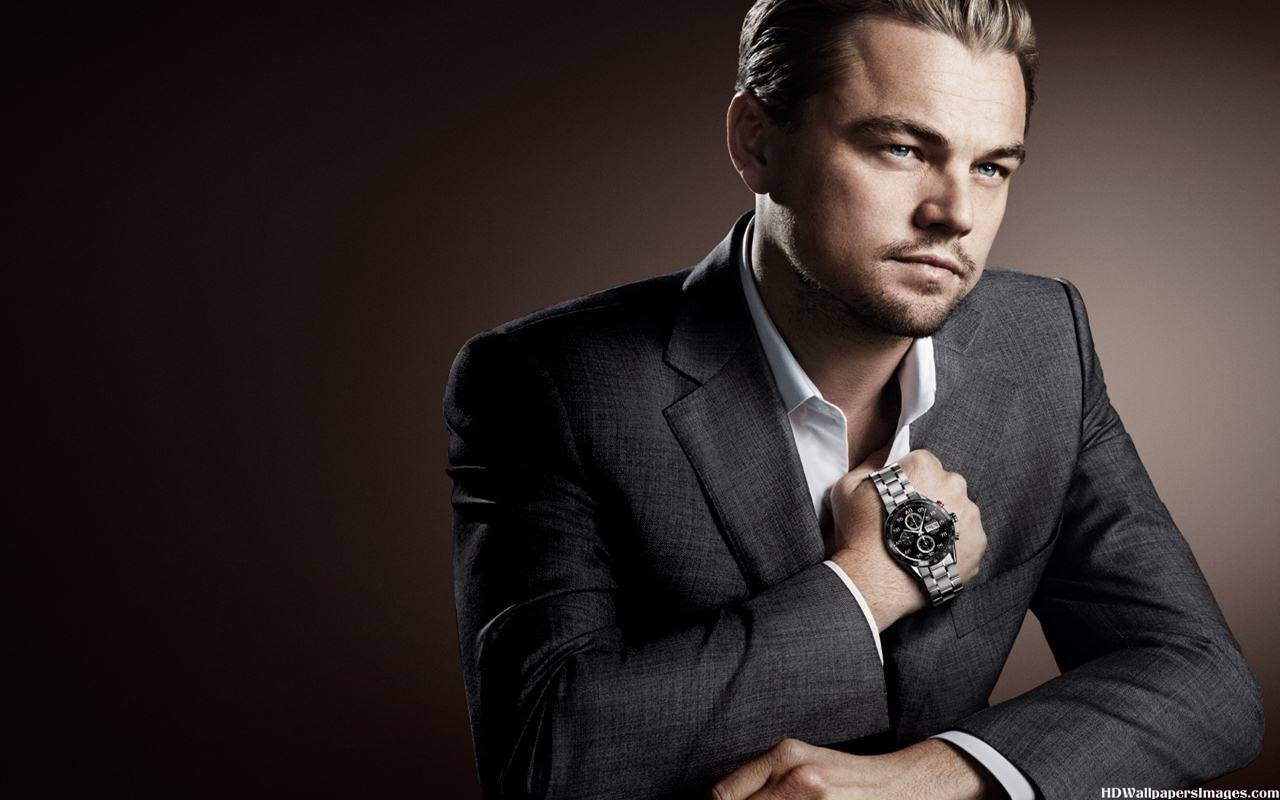 #15- Wearing a White Suit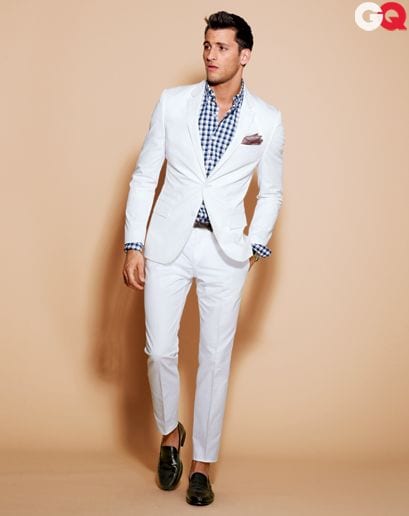 #14- Suits for Outdoors Events
Ian Somerhalder recently married Nikki Reed and thy both looked awesome in the outdoors wedding photoshoot. Ian's outfit defitnitely showed that off-white suits are the best option for outdoor events during the daytime. If you're dressing up for a garden wedding then it's always a great idea to add a touch of nature to your outfit like Ian did.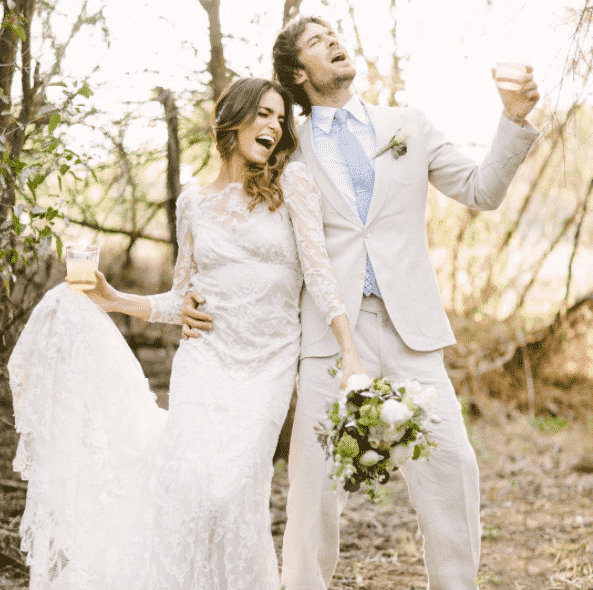 #13- Style Coordinating Your Suit with Your Significant Other
Take style tips from David and Victoria Beckham on how to wear a suit like a true couple:
RECOMMENDED: David Beckham Casual Outfit Styl; Celebrities Outfit Ideas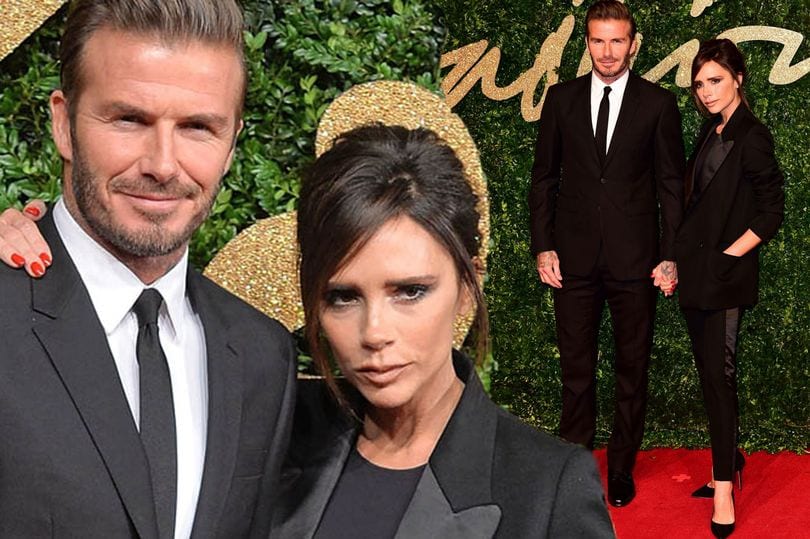 #12- Wearing a Matching Suit with Your Bro
Whether you're brothers or friends or just both, prove what a dynamic duo you two are by styling your suits like these two did: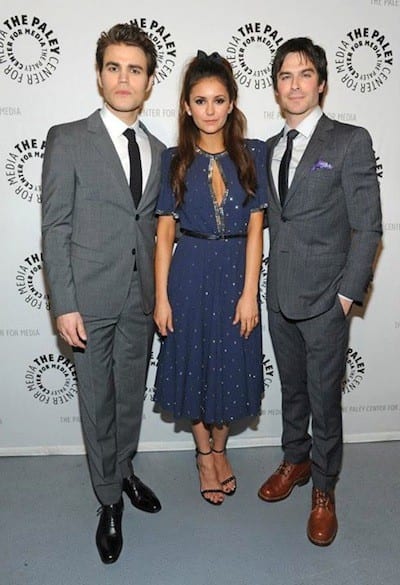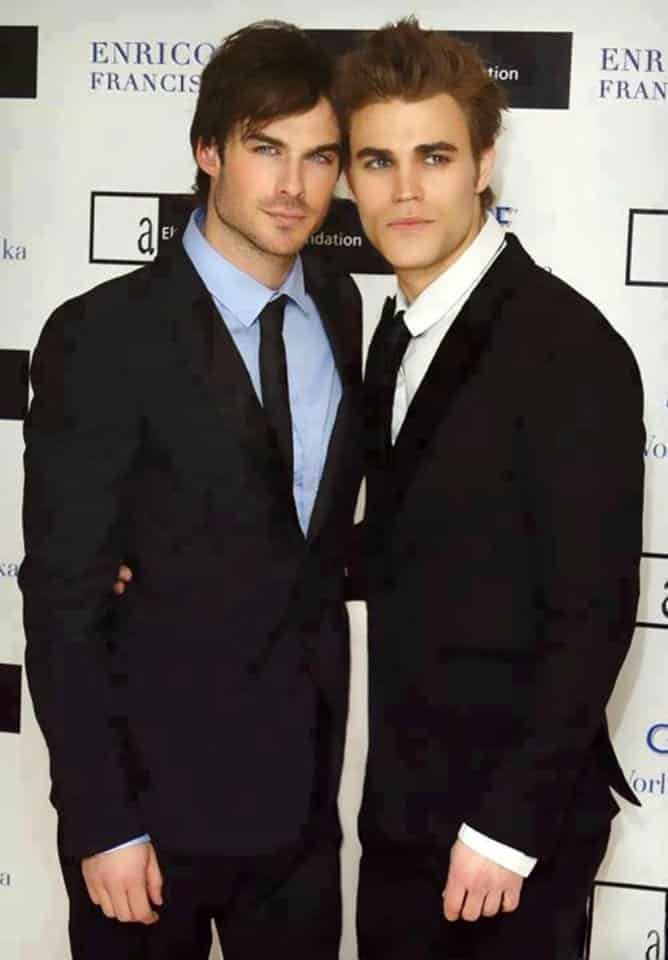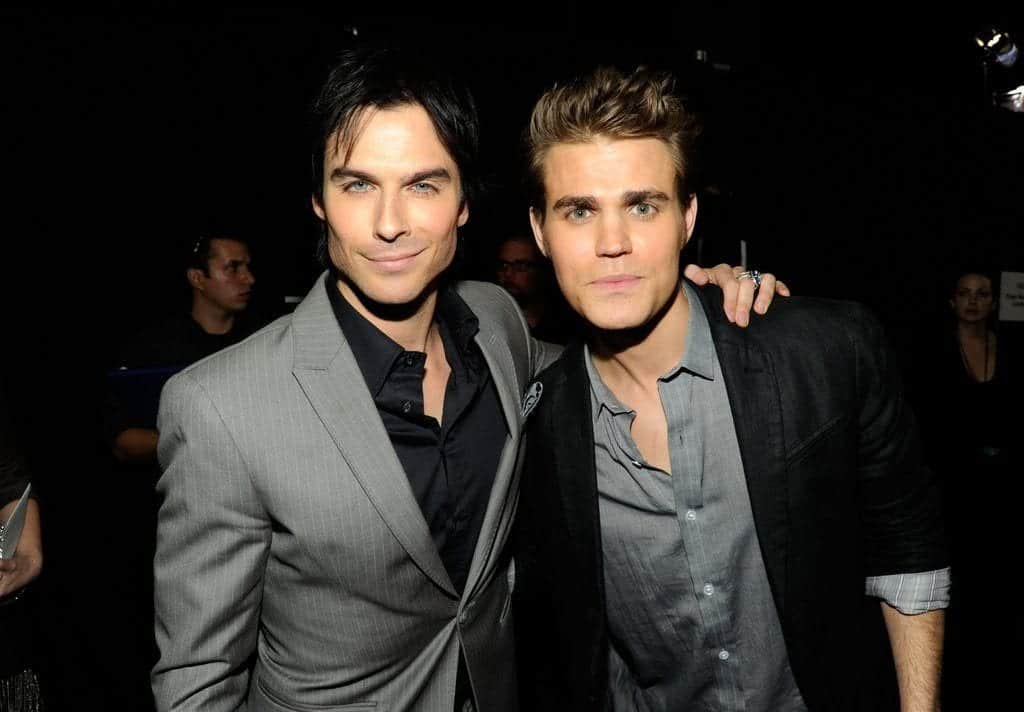 #11 – Suits for Young Boys
Young Boys and especially teenagers are lucky enough to look good in the funkiest and trendiest suits with vibrant colors, as proven by Justin Bieber here. So take some inspiration for him and really dress up whenever you get the chance. Also check out these 17 Justin Bieber Swag Outfits to Copy for Swag Look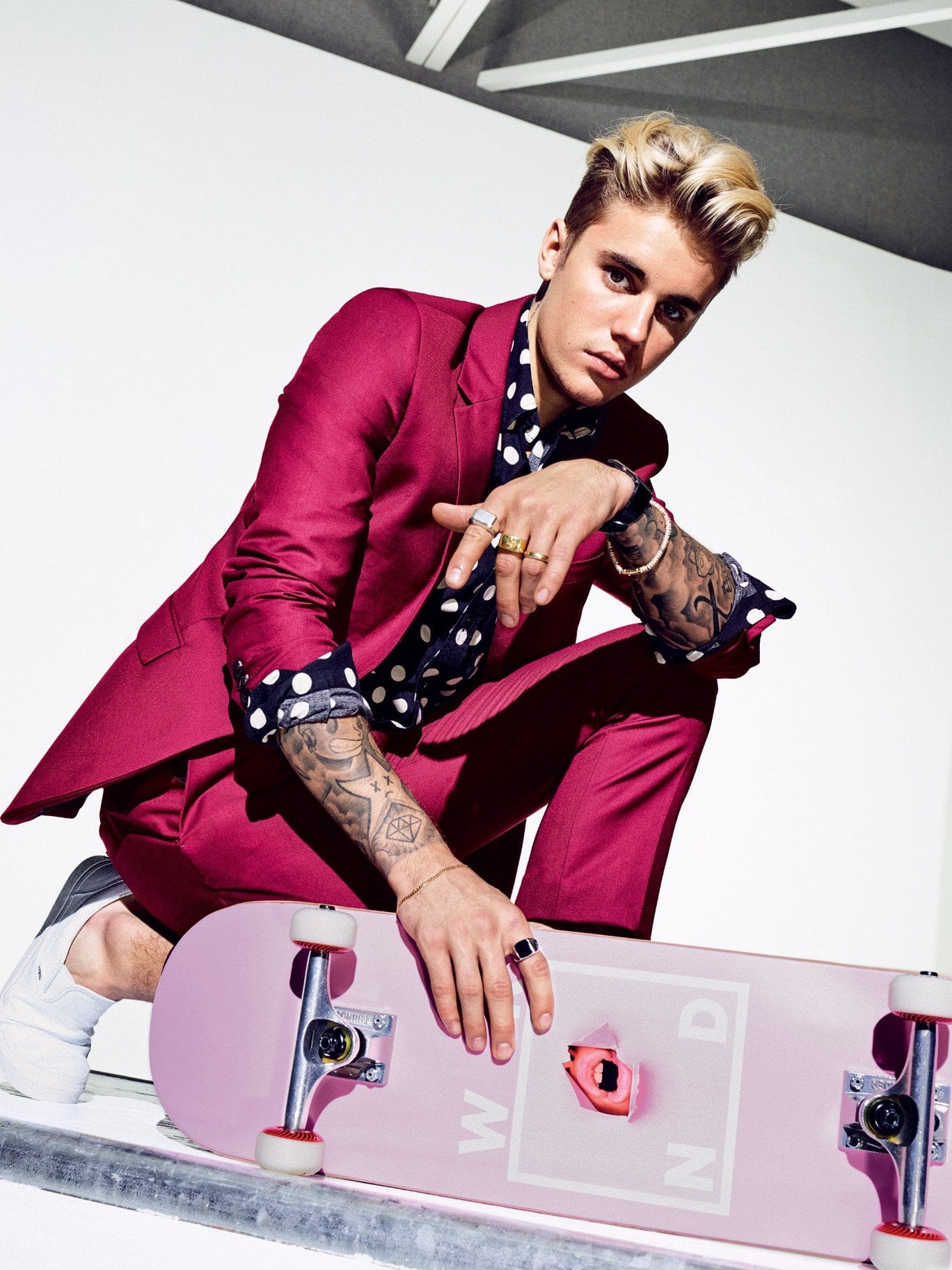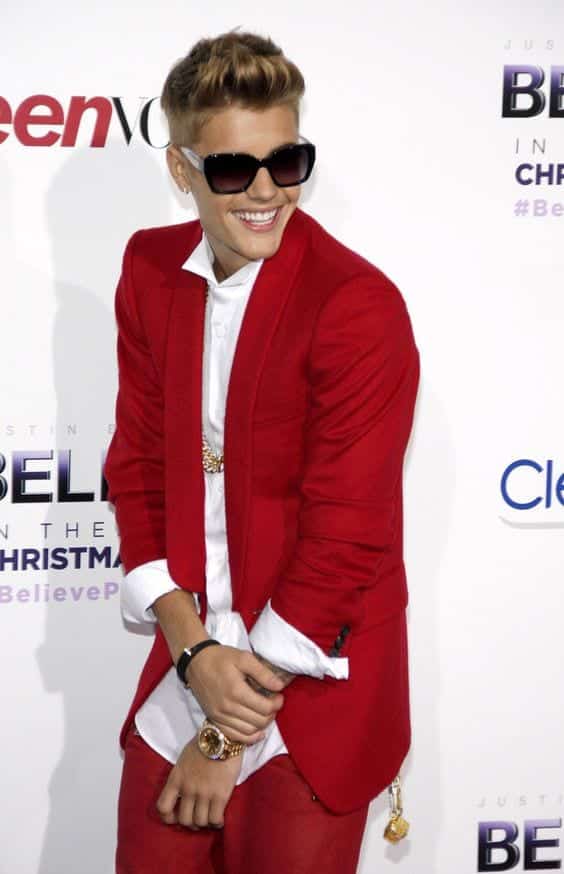 Via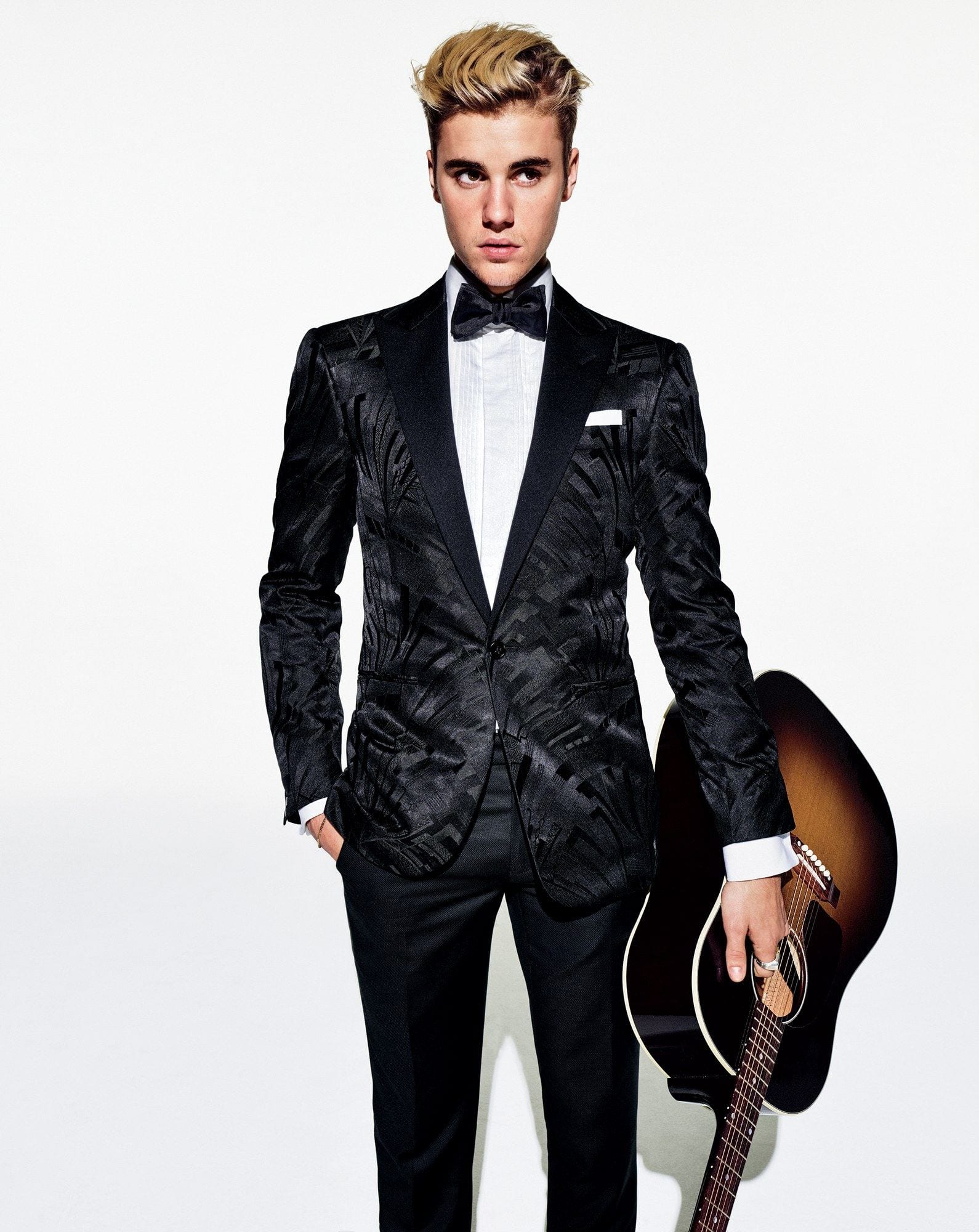 #10- How to Wear a Tuxedo Jacket
Tom Ford was seen in a blue velvet tuxedo at the Oscars after party: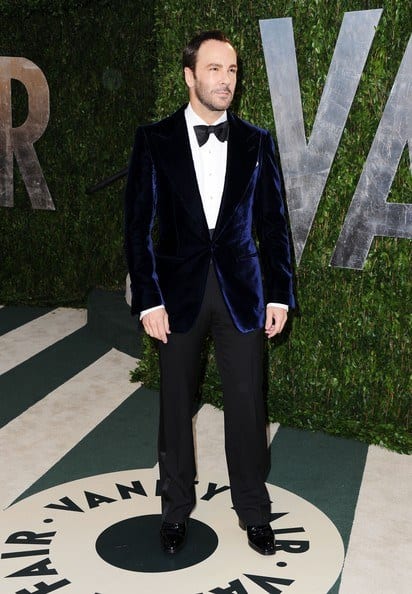 #9- Suits for Business Meetings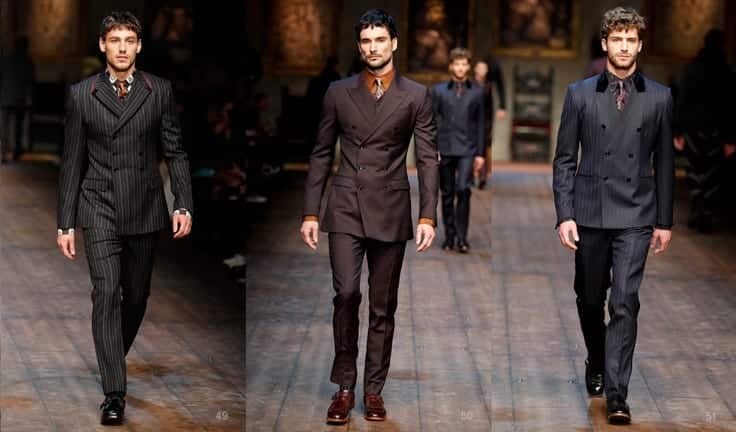 Via
#8- Navy Blue Suit for Dinner Date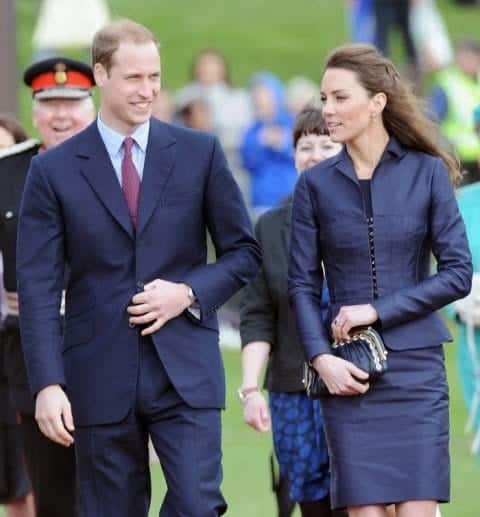 #7- How to Travel in a Suit
It's always a good idea to look smart while traveling so here are some ideas on wearing a suit on your flights and looking like a true gentleman: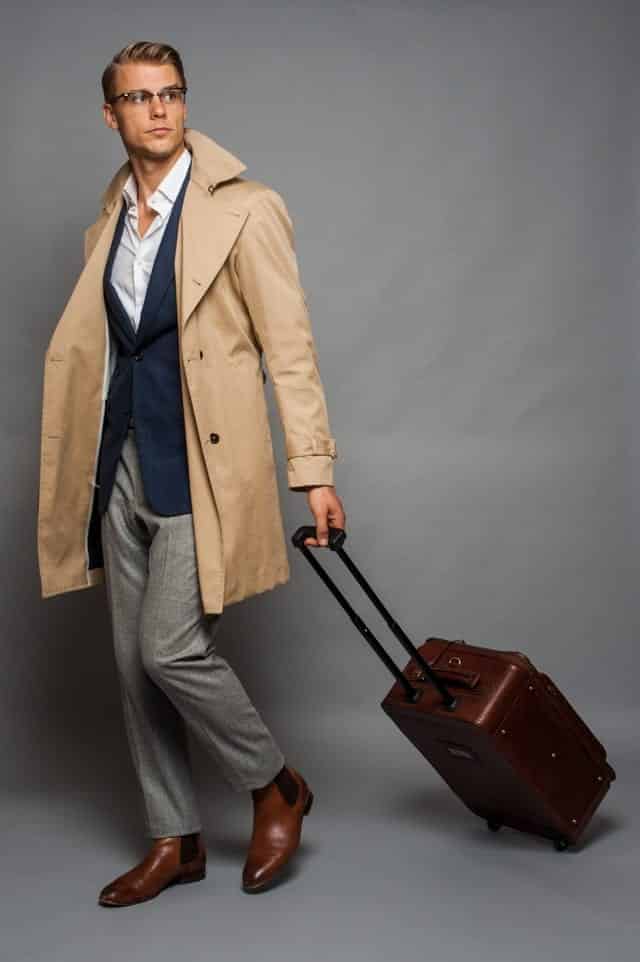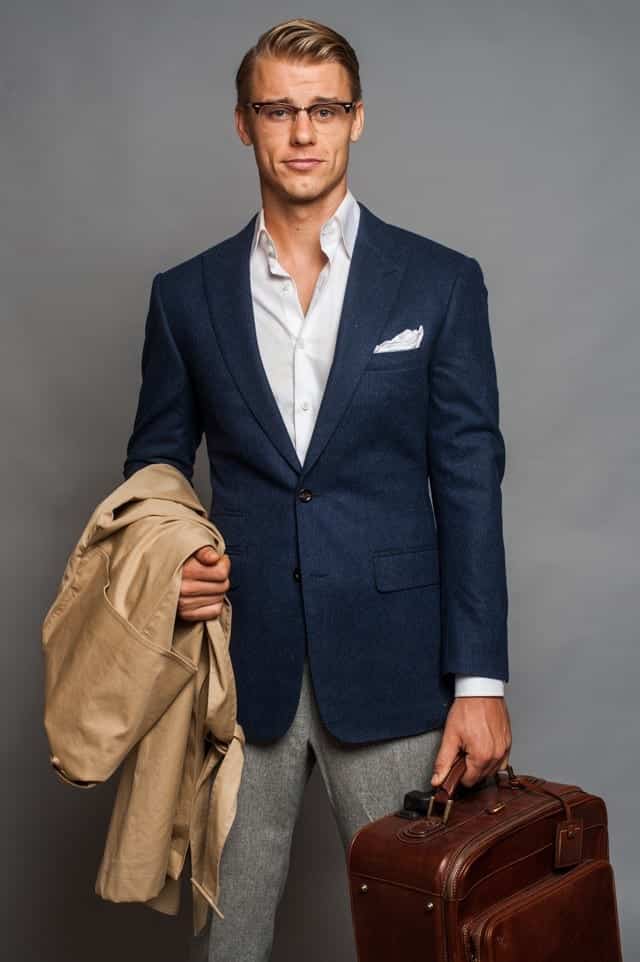 Via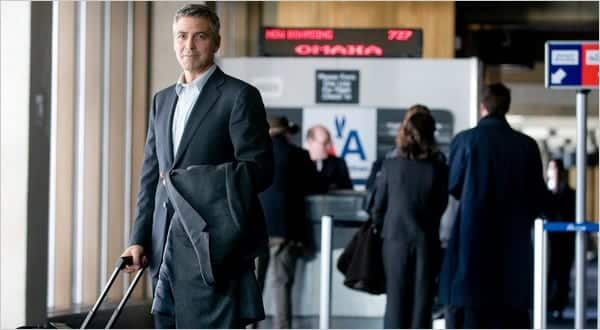 Via
#6- Wear Pastel Colored Suits for Summers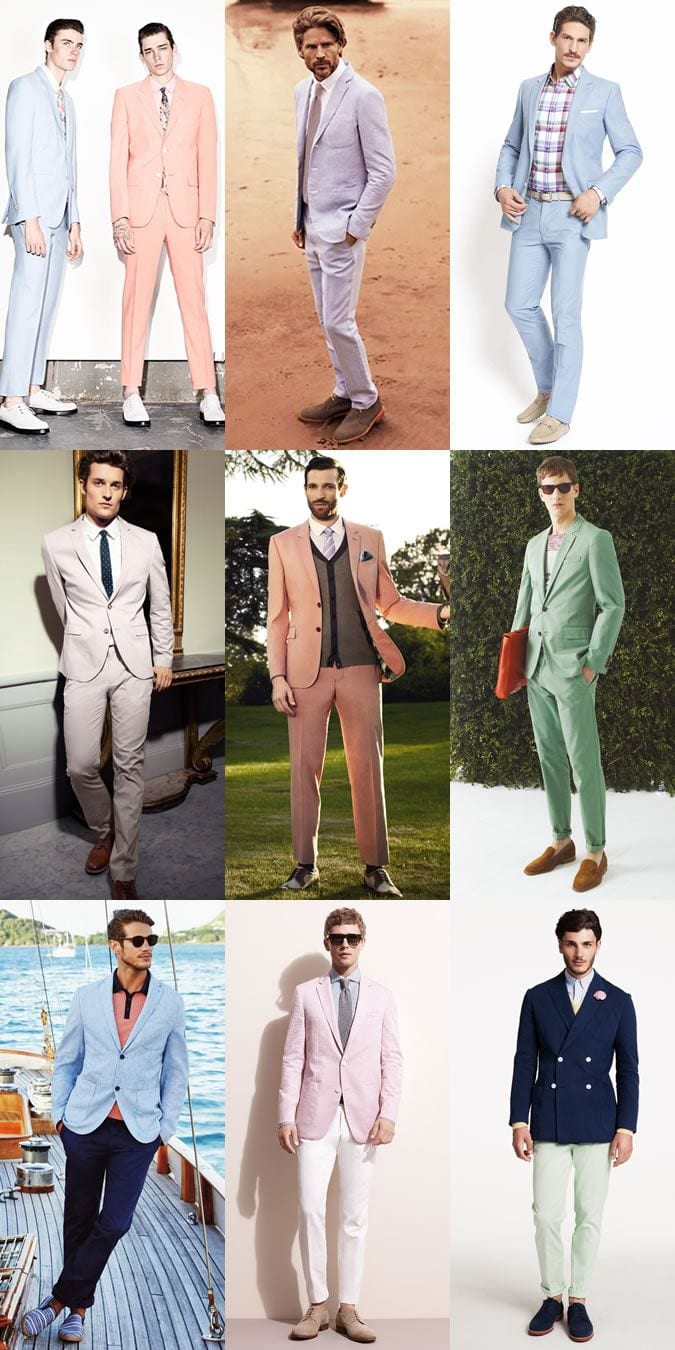 #5- How to wear a Suit in Your 40s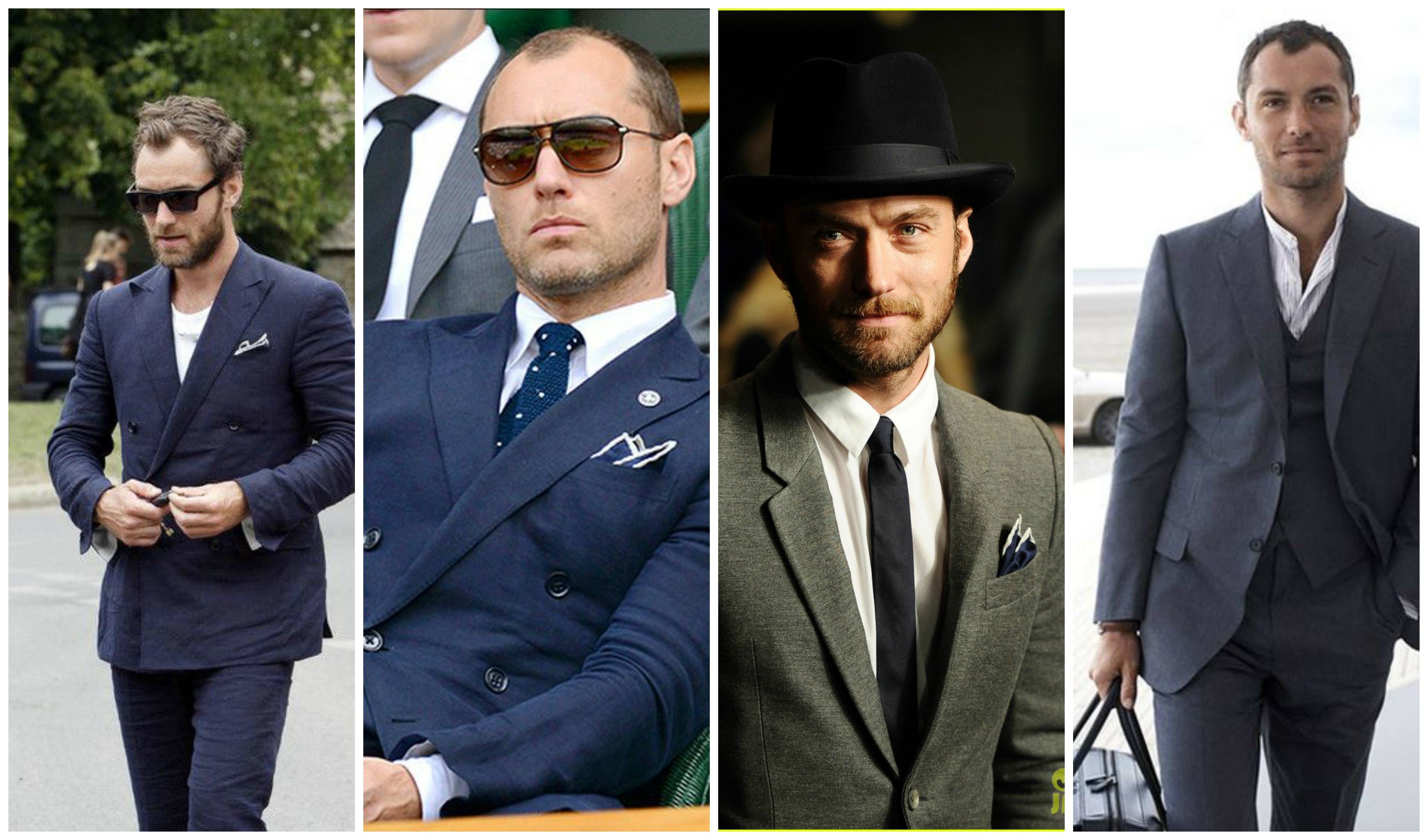 #4- How to Wear a Suit in Your 60s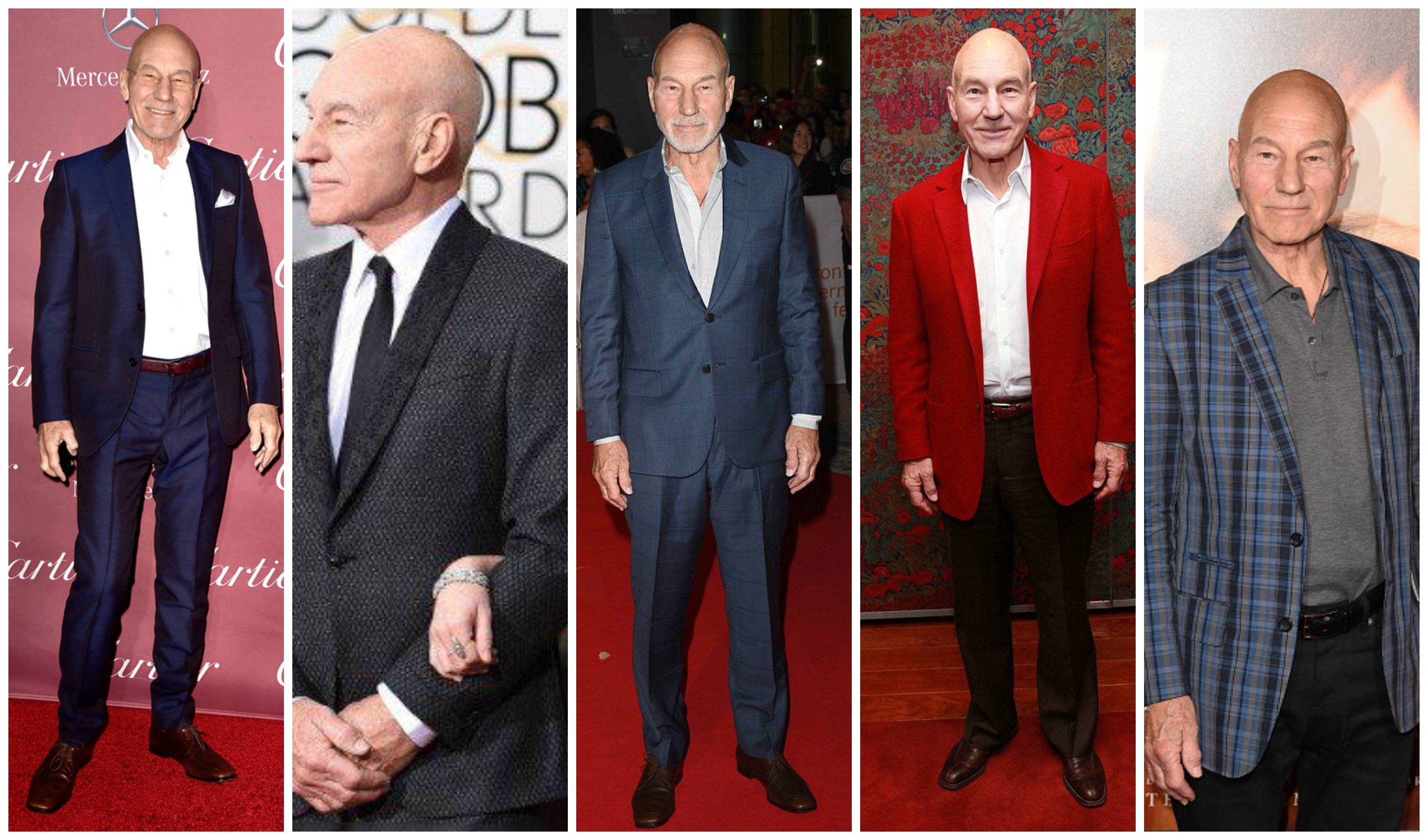 #3- Burgundy Suit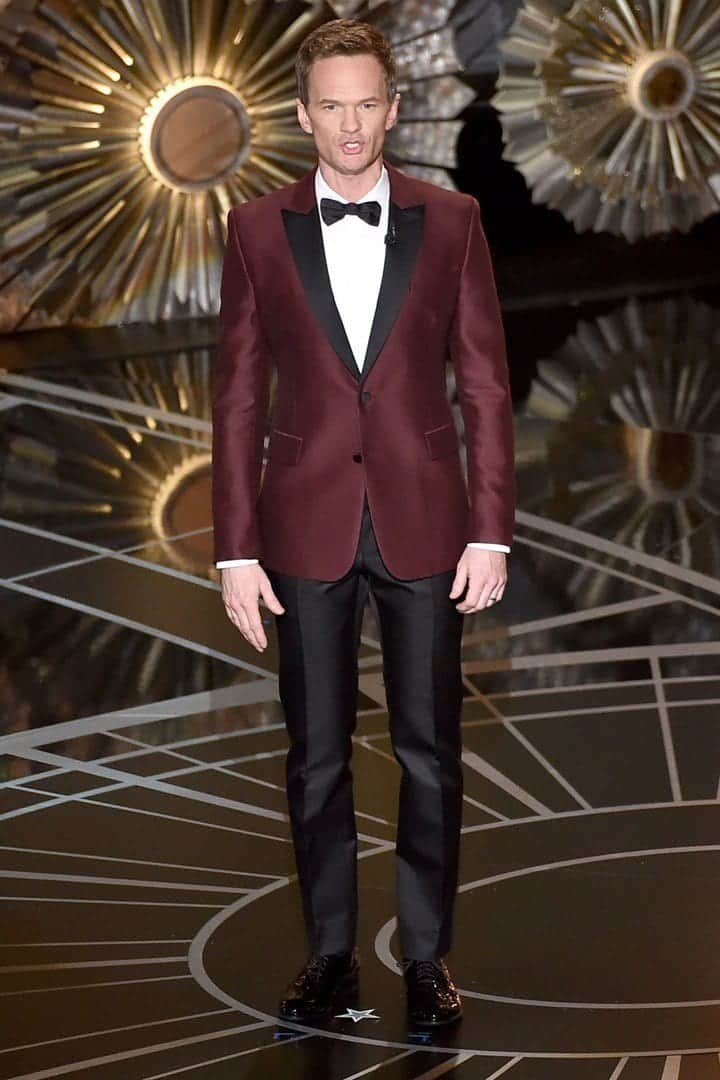 #2- How to Wear a Scarf with Suit in Winters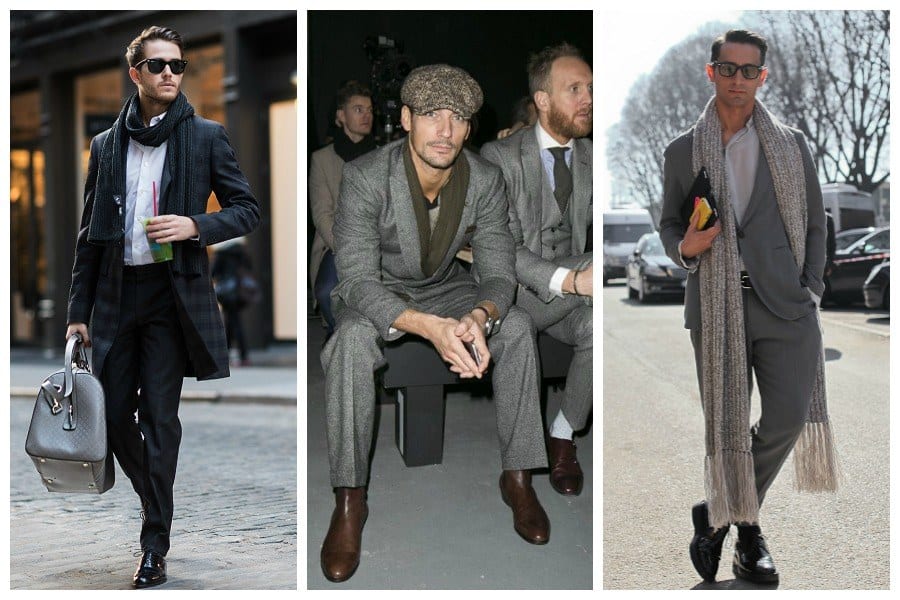 Via
#1- Wear a Suit in Pantone Color of the Year 2017
The pantone color of the year in greenery so go ahead and get a suit, shirt or accessories to wear this fresh and beautiful color.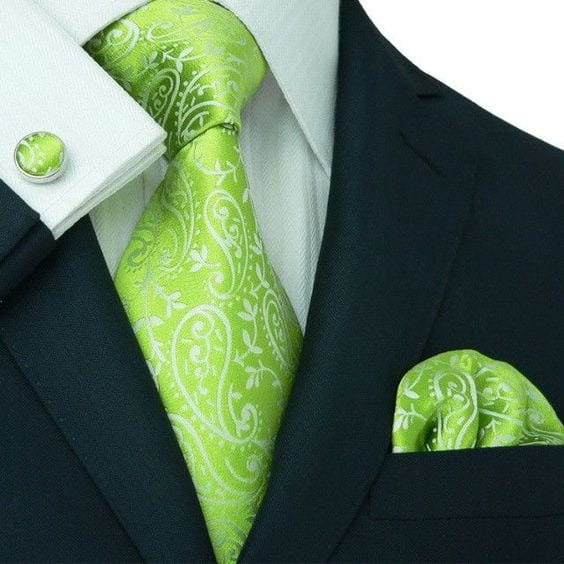 Via
Before you choose any suit for yourself  it is very important to know your body type and what design is recommend for you as it gets on proper fitting on your body. Let us know what tricks and tips you use for a sharp look.