Cute Outfits with Flare Jeans: History always likes to repeat itself in everything and fashion is something that the younger generation wants t constantly experiment with and they like to try the trends of the older generation. Fashion world is constantly replacing newer clothes in volumes and proportions. Fitted dresses with loose ones or the other way round. Such an example is the return of the flared pants. Fitted from the top and flared at the bottom is the trademark of these pants. They sometimes don't look decent but if accompanied with gorgeous pieces and styled perfectly you can look polished. Denim is a girls must have item, is found in most of the wardrobes and this pant should also be a part of that wardrobe and she should have know how on how to wear  it. Just know that you need to be creative with it. Don't overdo with  jewelry and bangles. With this pant your focus should always be on your tops and blazers. A pair of high heels and a bag are a must. You can receive sufficient tips from this article on styling and what shoes to wear with flared pants.
Ideas How to Wear Flared Jeans
Here are 26 amazing ideas to help you figure out what to  wear flared pants.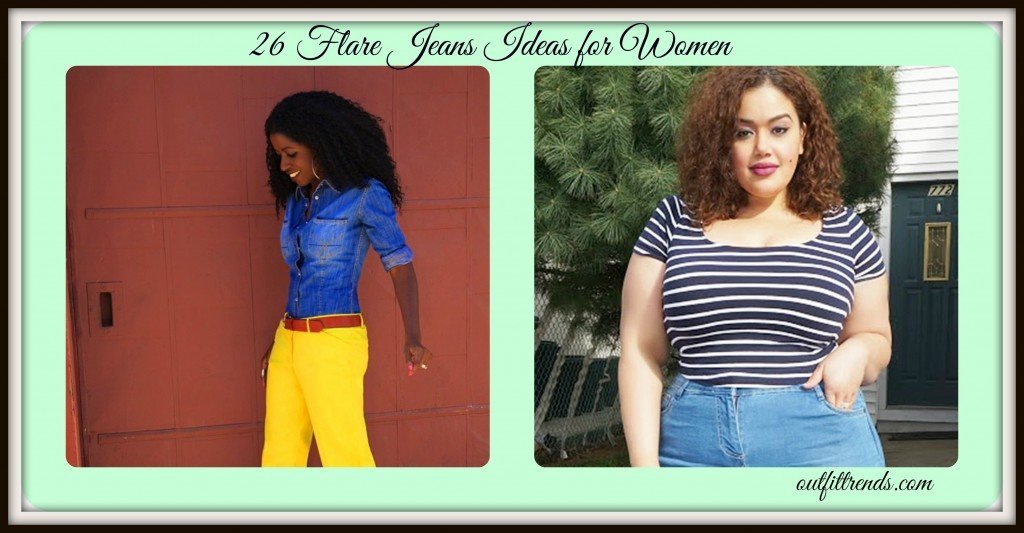 #26. Going to Supermarket Outfit with Flare Jeans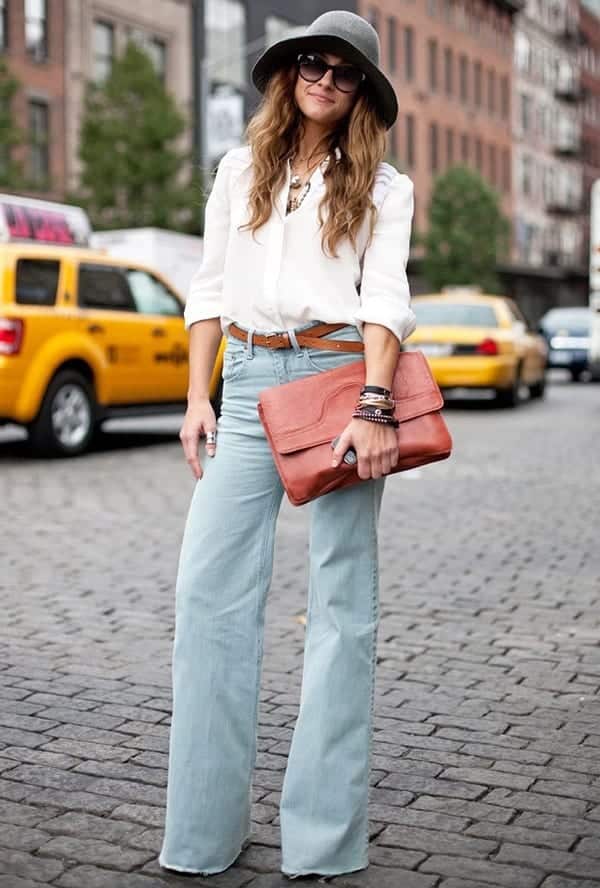 Source
#25. Workplace Attire with Flare Jeans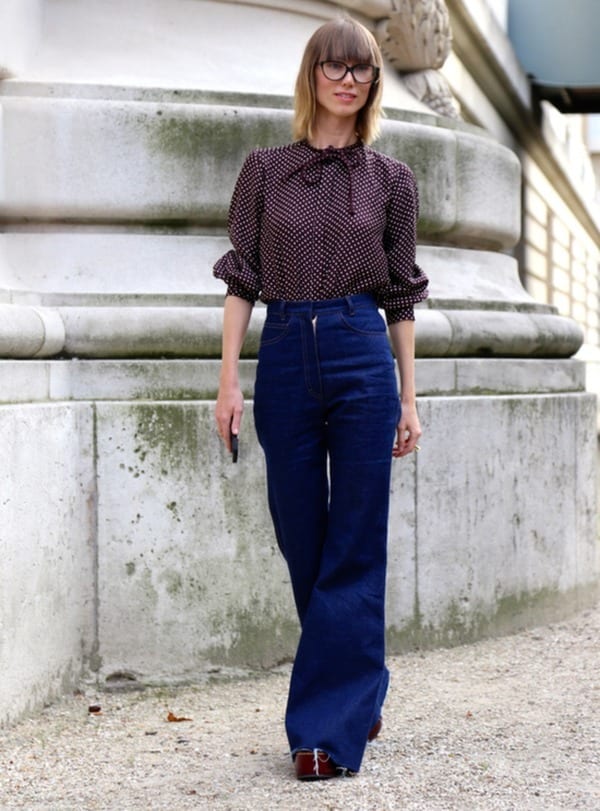 Source
#24. A little Funk Never Hurt; Friends Day Out
White button down with jeans is an all time favorite combination of girls. To add a little funk, wear this pretty gold top on your collared shirty and you are a fashionista.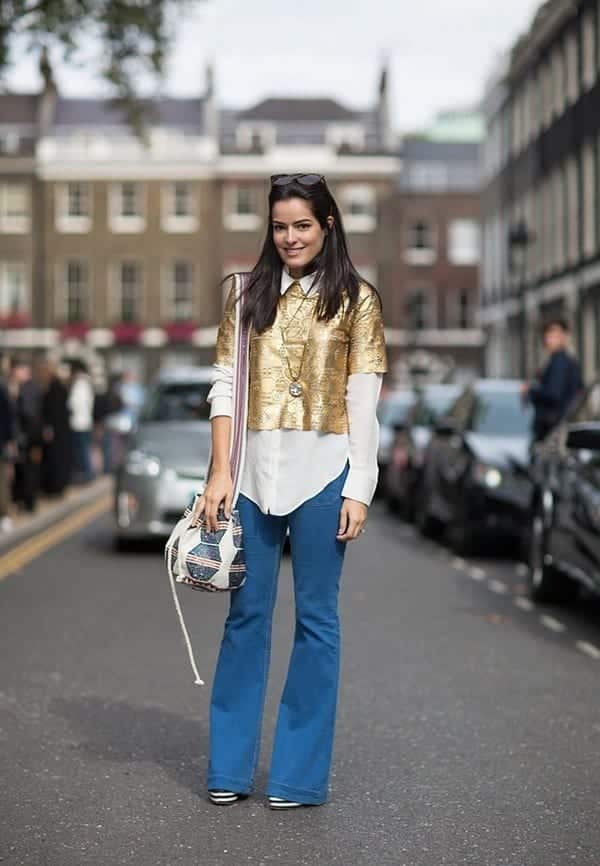 Source
#23. Street Style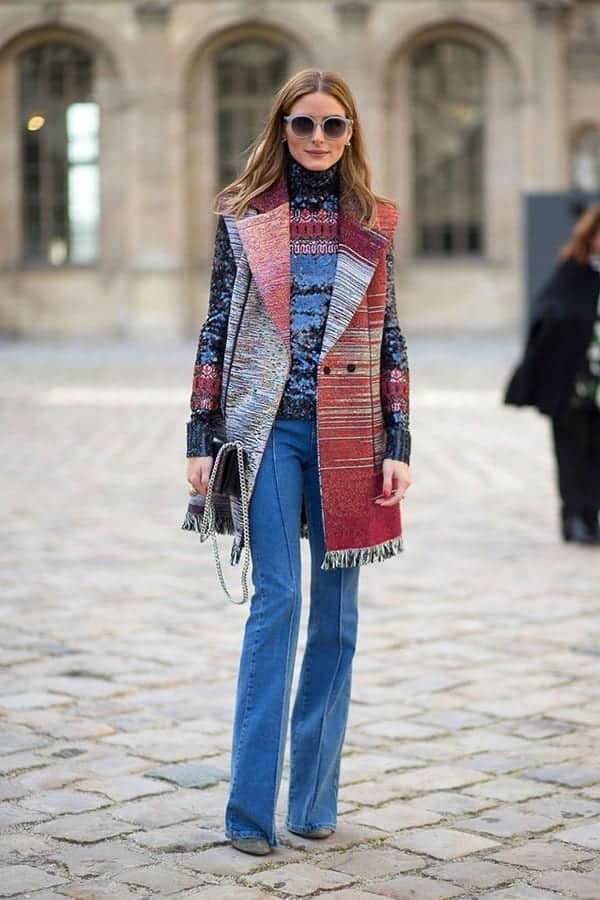 Source
#22. Plus Size Styling Idea
Plus size girls should always keep it very simple with flare jeans. Here this stripped fitted top is working wonders with regular denim.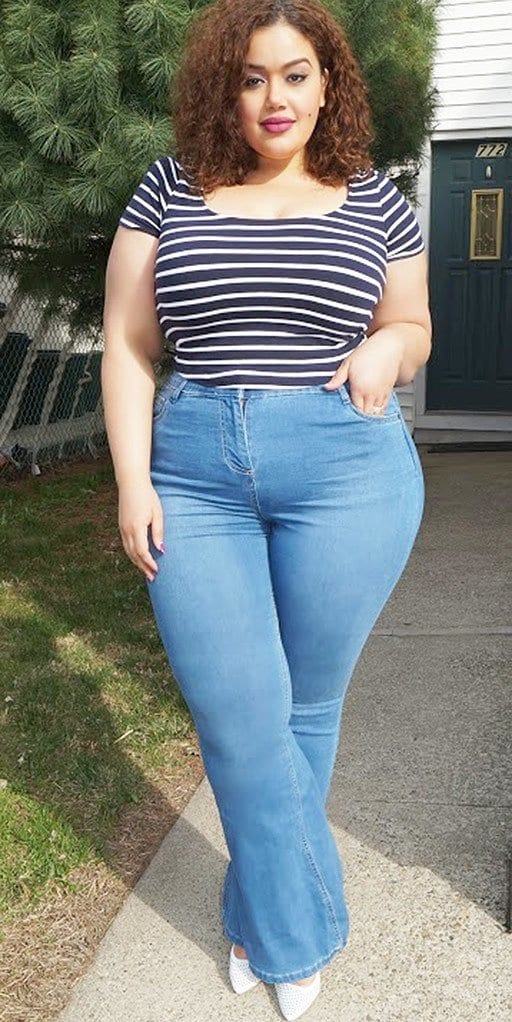 Source
For some celebrity style plus size fashion, check out [highlight]20 best Adele outfits every plus size woman should follow[/highlight]
#21. Winter Wear
Want to add versatility to your flare jean style. Put on a black blazer over a full black ensemble.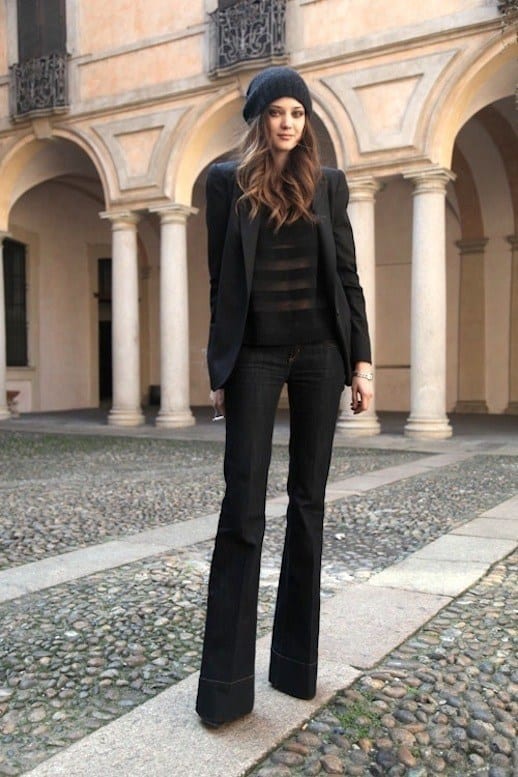 #20. Rocker Look with Flare Jeans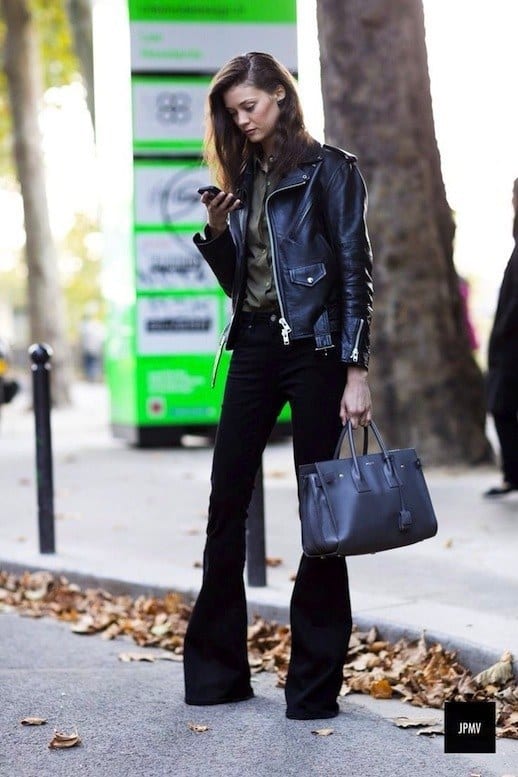 #19. Date Dress
#18. Country Inspired Outfit
You can always add belts with flare jeans. Here this slim brown leather belt is looking very stylish with white contrast.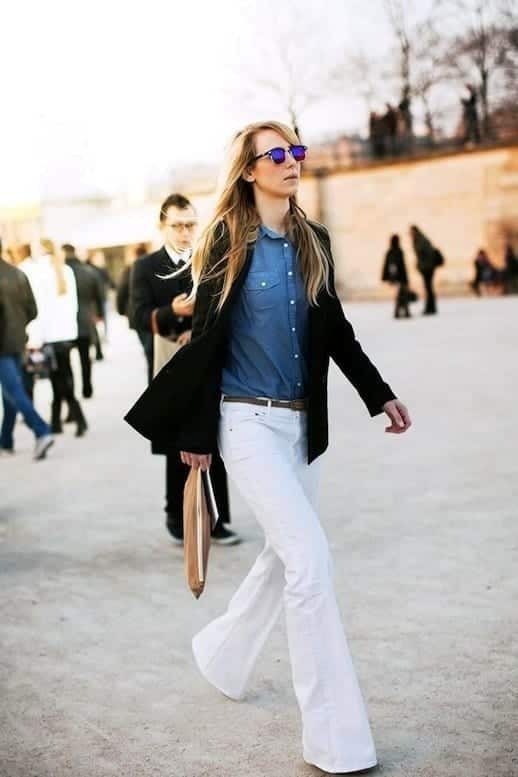 For some more country style fashion outfits, check put [highlight]Cowgirl outfits-25 ideas on how to dress like a cowgirl[/highlight]
#17. Winter Layers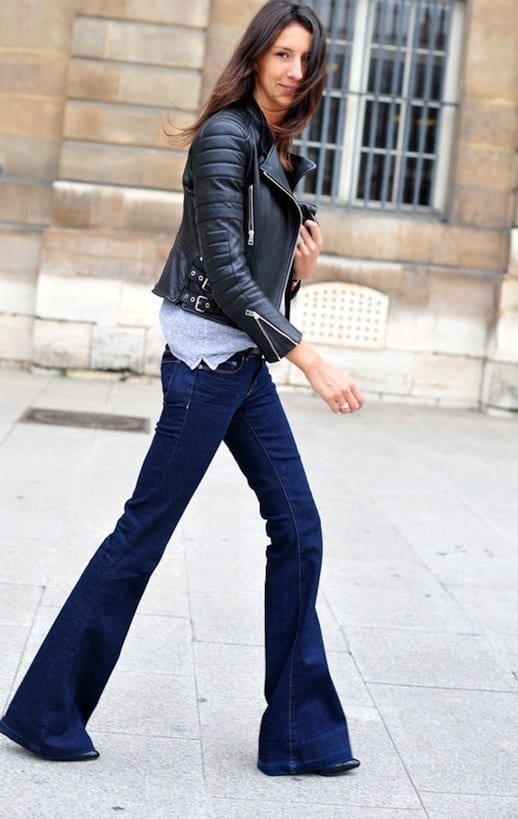 #16. Office in Fall in Style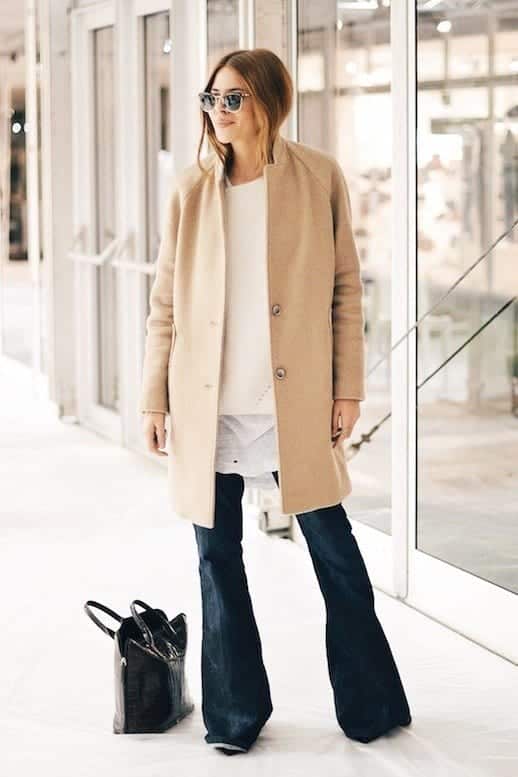 #15. Loose Turtle Neck Nails the Outfit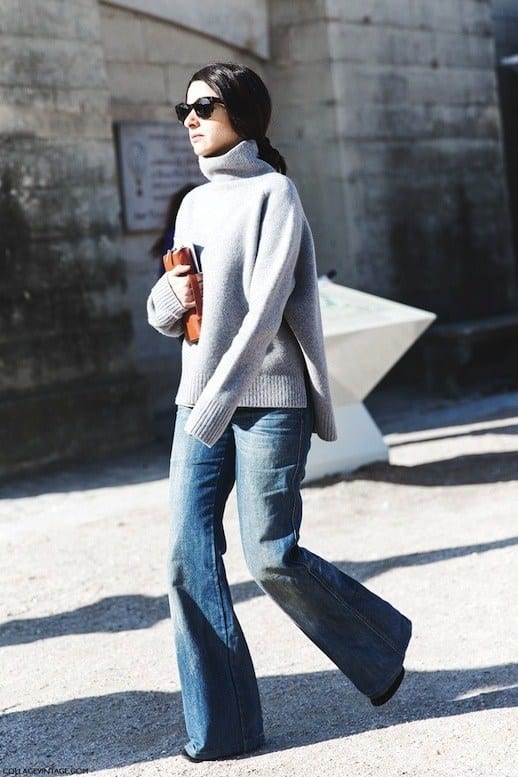 #14. Summer Styling Idea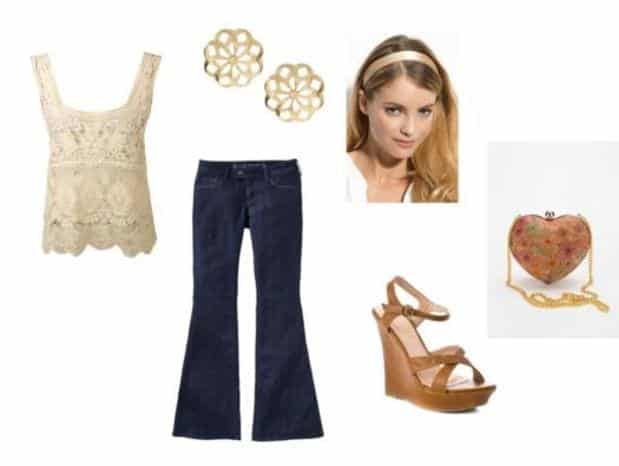 #13. Black American Look in Flare Jeans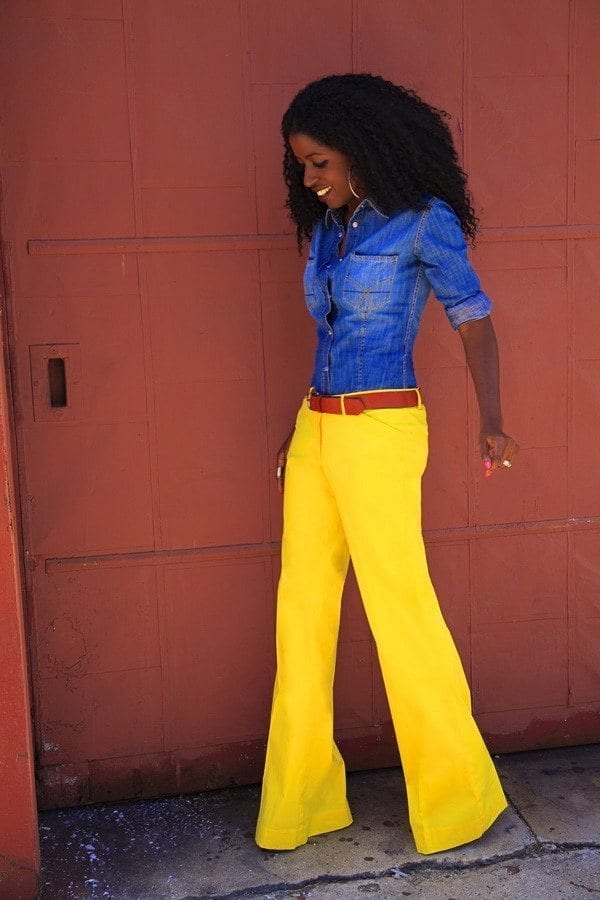 #12. Pop of Color for Fun Fair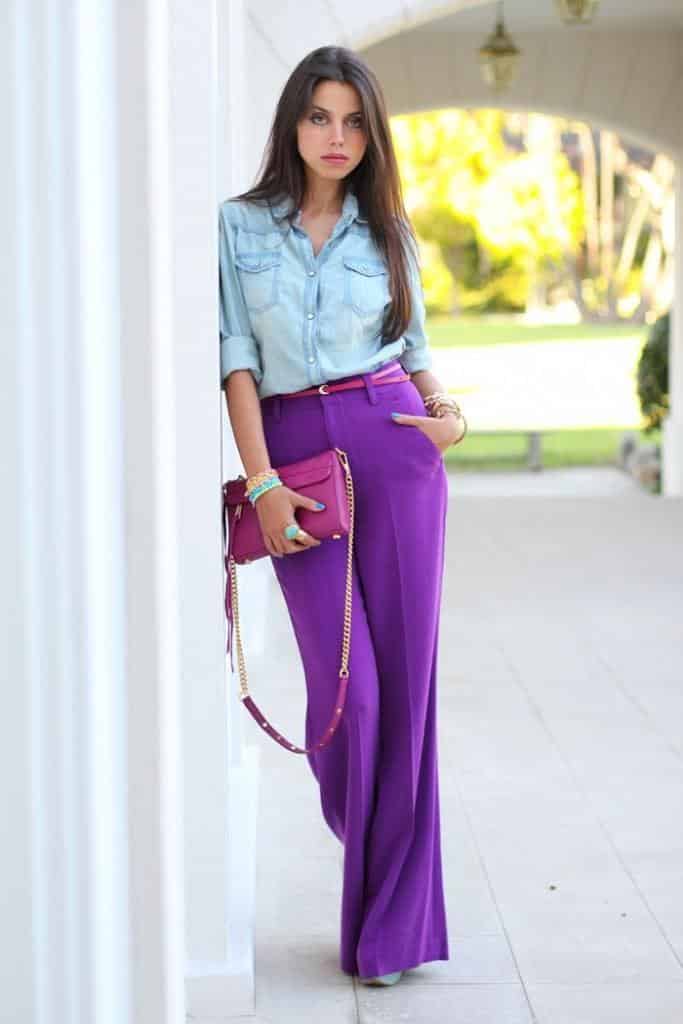 Source
#11. Denim and Denim Go Well Together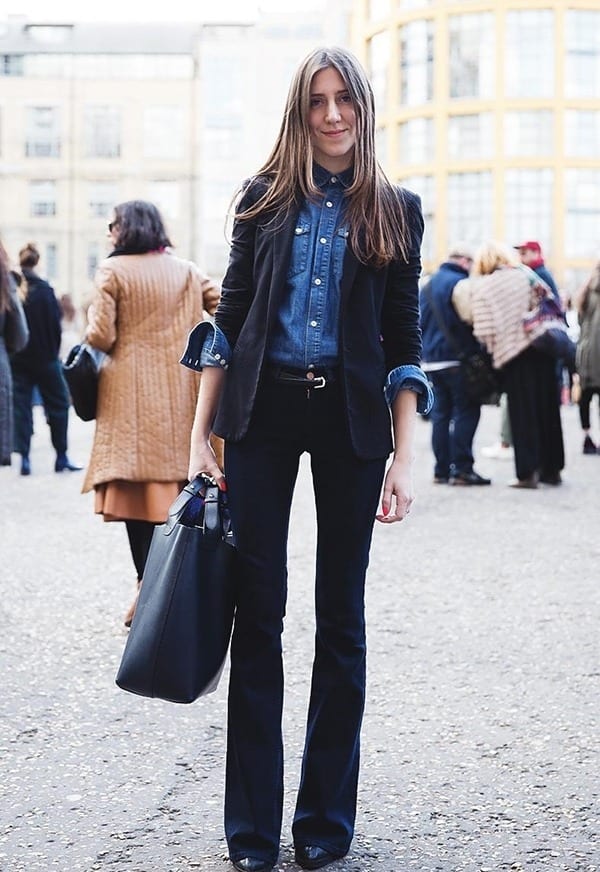 Source
If you love denim as much as we do, then you can just not miss these [highlight]25 cute outfit ideas to wear with denim studded shorts[/highlight]
#10. Shopping Spree Dress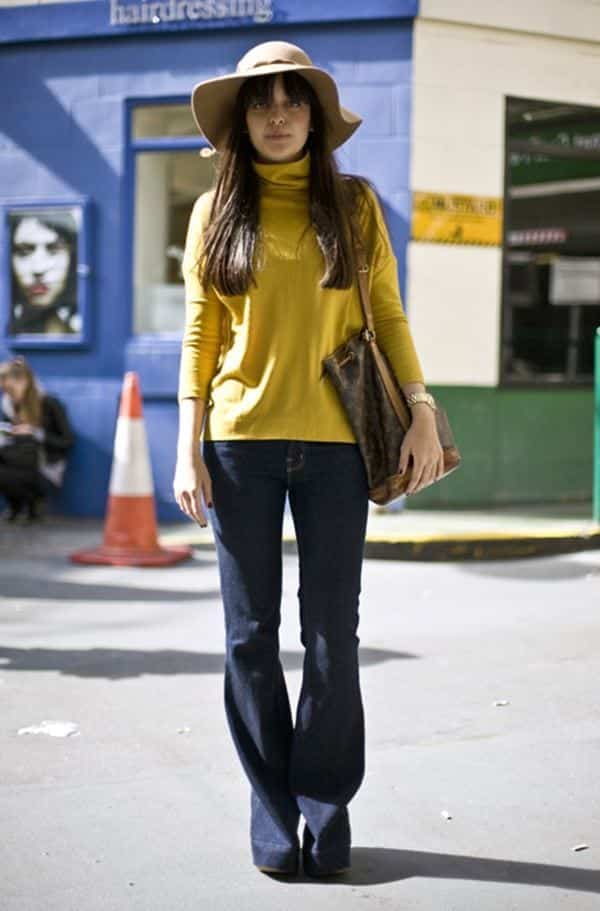 Source
#09. Party Outfit
Source
#08. Peachy Silk Shirt with Denim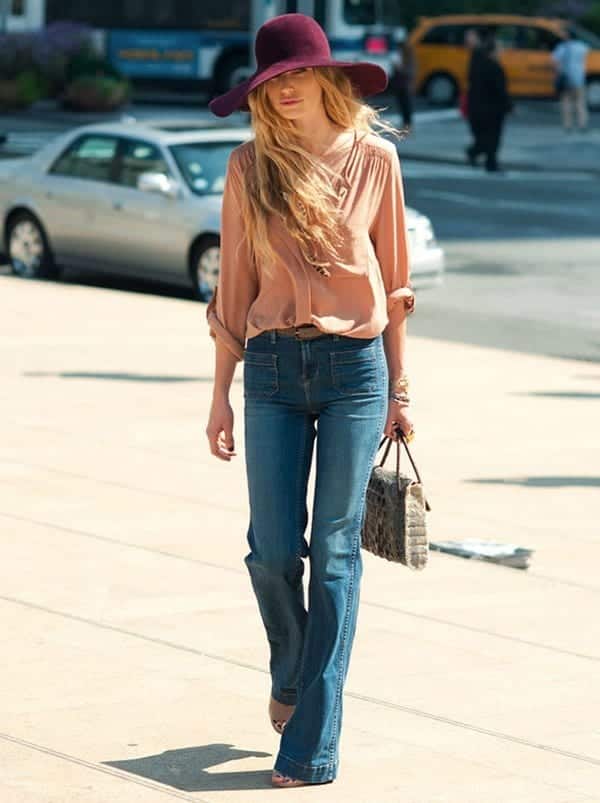 Source
#07. Faux Furs for the Winters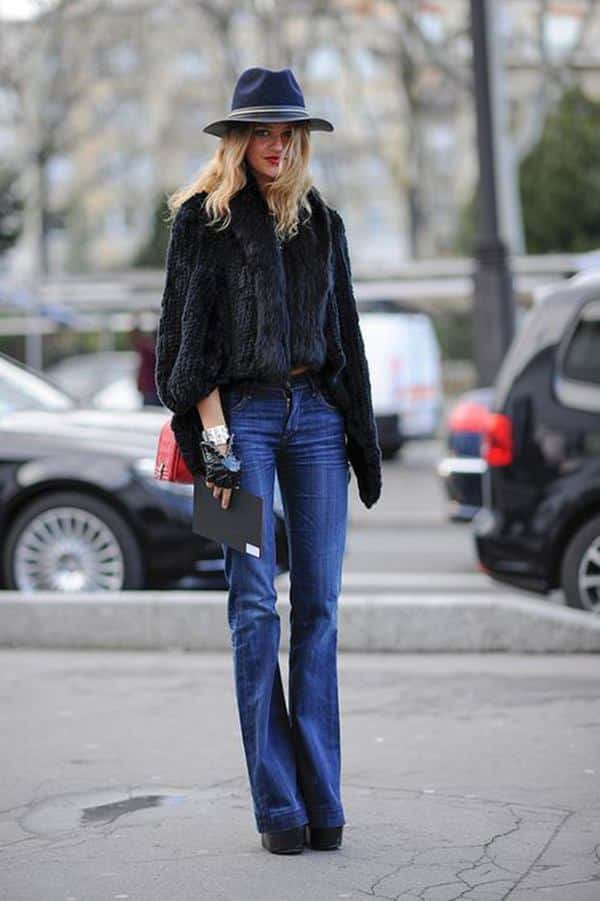 Source
#06. Ponchos and Flare Jeans
Ponchos are quite versatile. you can pair with with many clothing pieces. Here it is working wel, with the flare jeans in winters.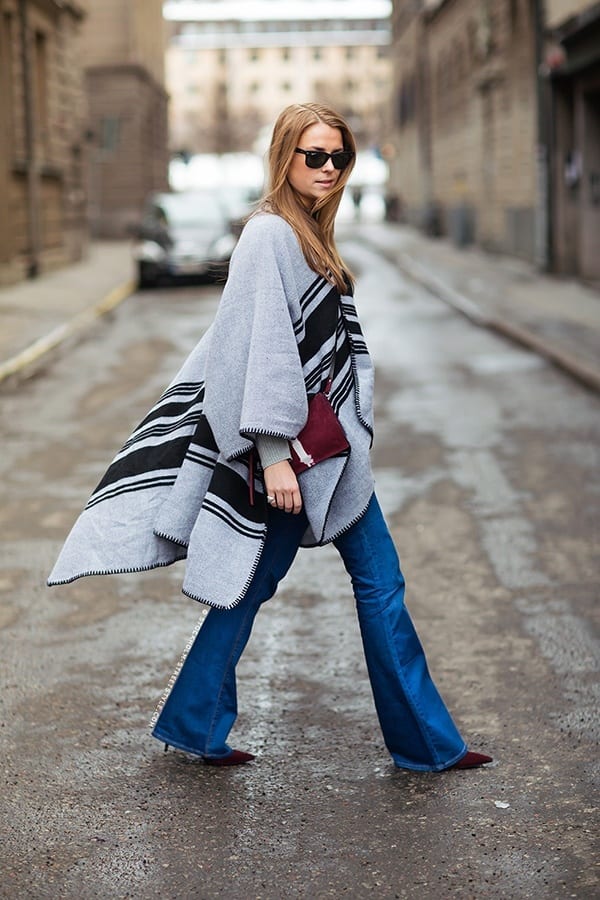 Source
#05. Peplum with Jeans
Peplum is a difficult piece to style with. but be a little creative and the end result is just outclass.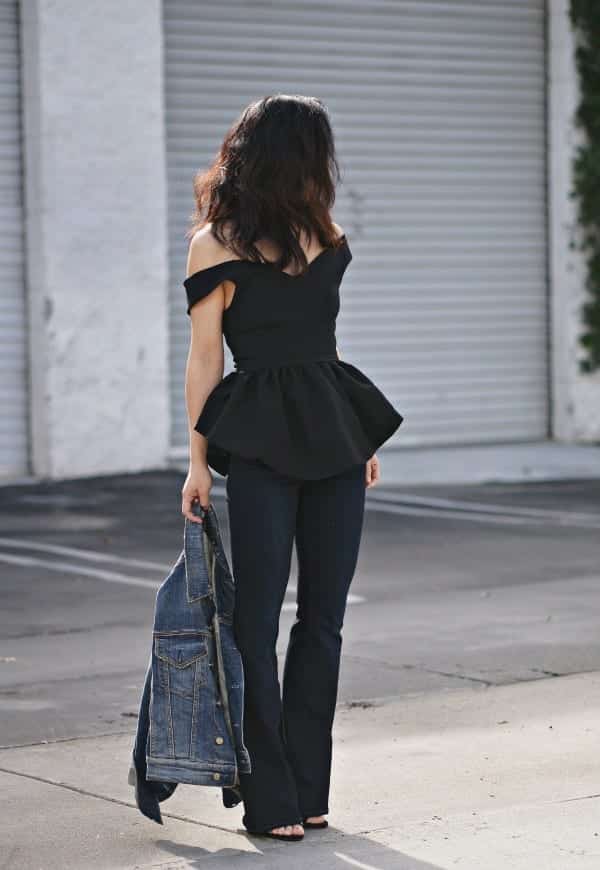 Source
#04. Regular Outfit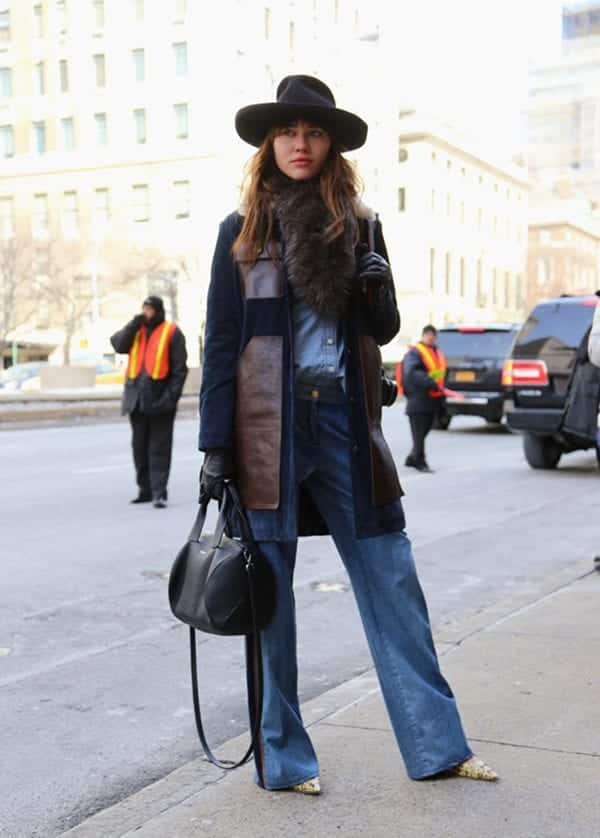 Source
#03. Blazers in the Cold Weather
Keep it very simple for everyday outfit. A gray blazer and jeans paired with a few bracelets.
Source
#02. Naval Inspired Dress
This naval blazaer is looking very nice with otherwise coll outfit.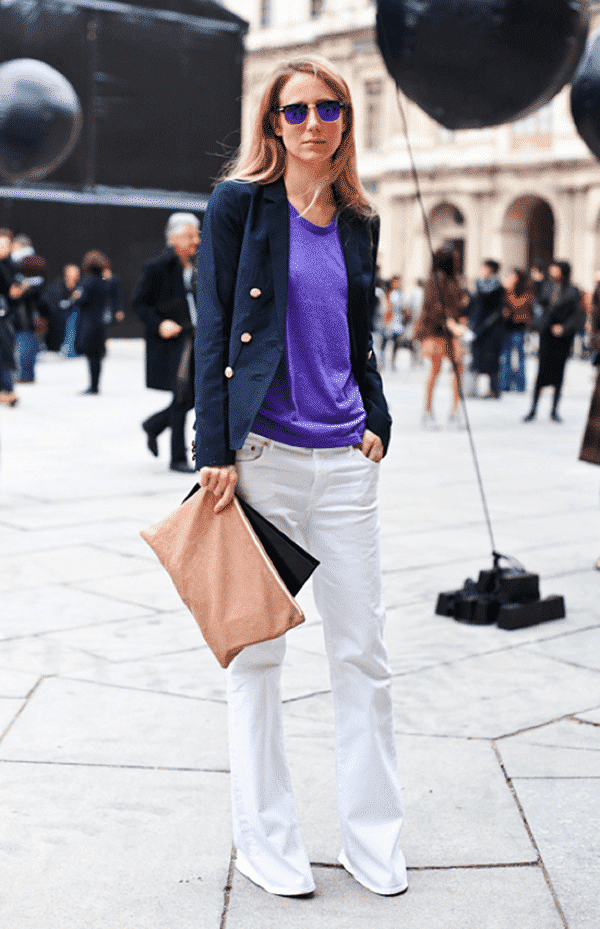 Source
#01. Vintage Bohemian
Pay tribute to the decade this pant was originally introduced.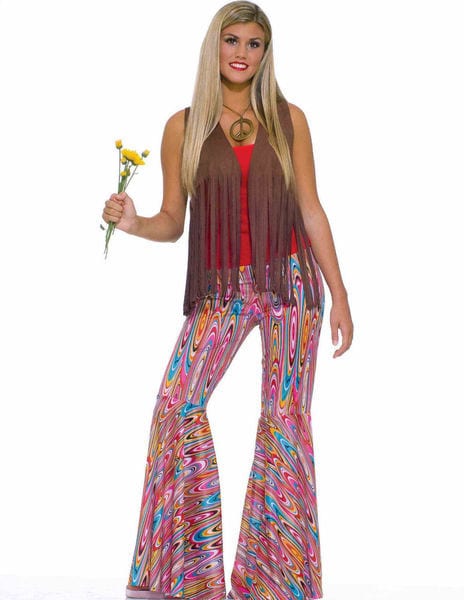 Source