Best Adele Outfits –  Adele; the British singer with a passion for music and her deep voice has won the hearts of many a people making her an international success in an instant with the songs like " Rolling in the deep" and " Hello" from her latest album. Being an international success comes with its advantages.
Fashion is something that every celebrity is keenly aware of as they are representing their personalities through it. A dele has a very chic and elegant sense of style and overnight with her success she also had become a fashionista for many girls and women around the globe. As she is a confident plus size woman, it is easier for girls of her body type to follow her style.Along with her best dresses you can also get ideas about adele hairstyles and best shoes adele worn .
How to Dress Up Like Adele
This article covers 20 different ideas for plus size women that they can adopt for different occasions.

#20.  Casual Outfit for a Day Out
Wide pants combines with a belt and a layered sheath is what you need to look stylish.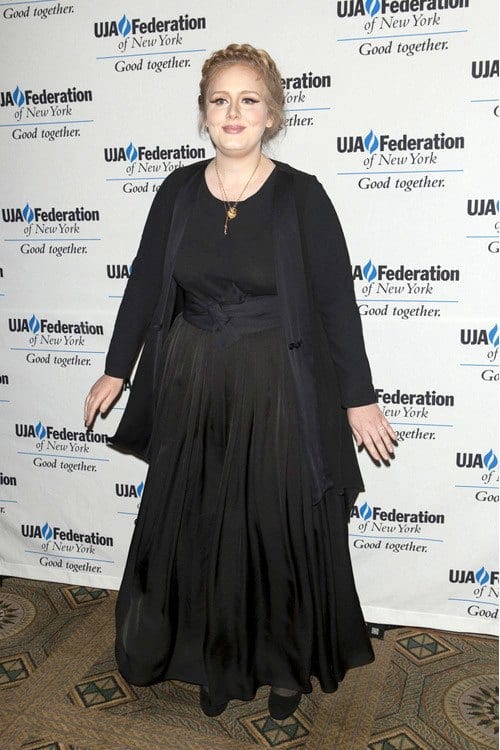 Source
For some more amazing casual celebrity style outfits, check out [highlight]women's outfits for airport-15 ways to travel like a celebrity[/highlight]
#19. Laces Go Well with Formal Events
Going to a formal dinner? Laces add a classy look while making you look slimmer.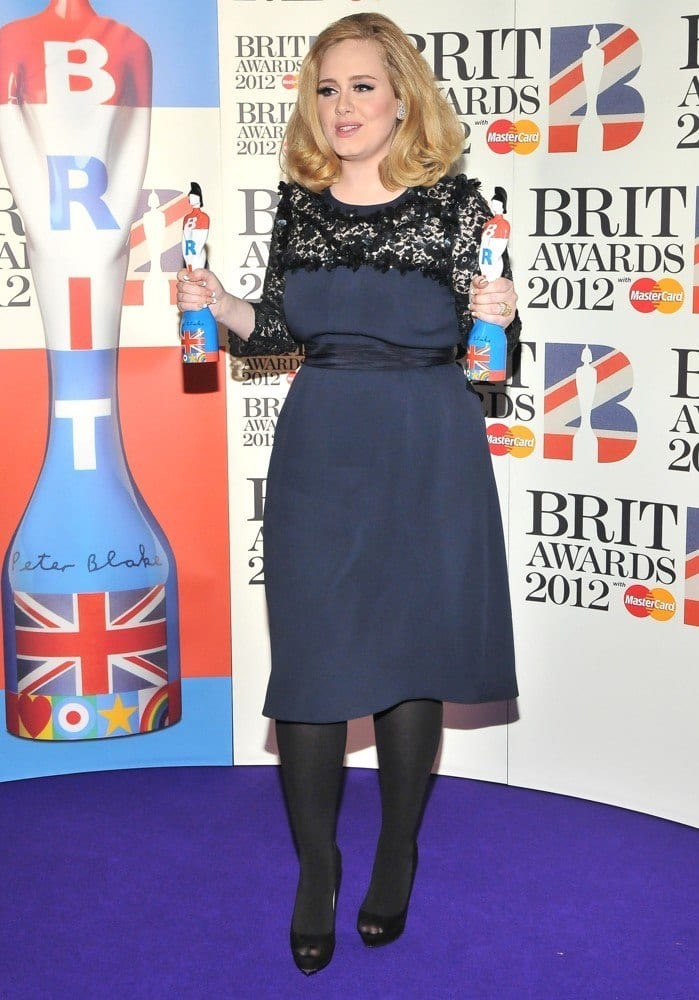 #18. Boho Chic Look for Curvy Ladies
Style yourself by pairing this embellished tunic with simple leggings and ankle boots.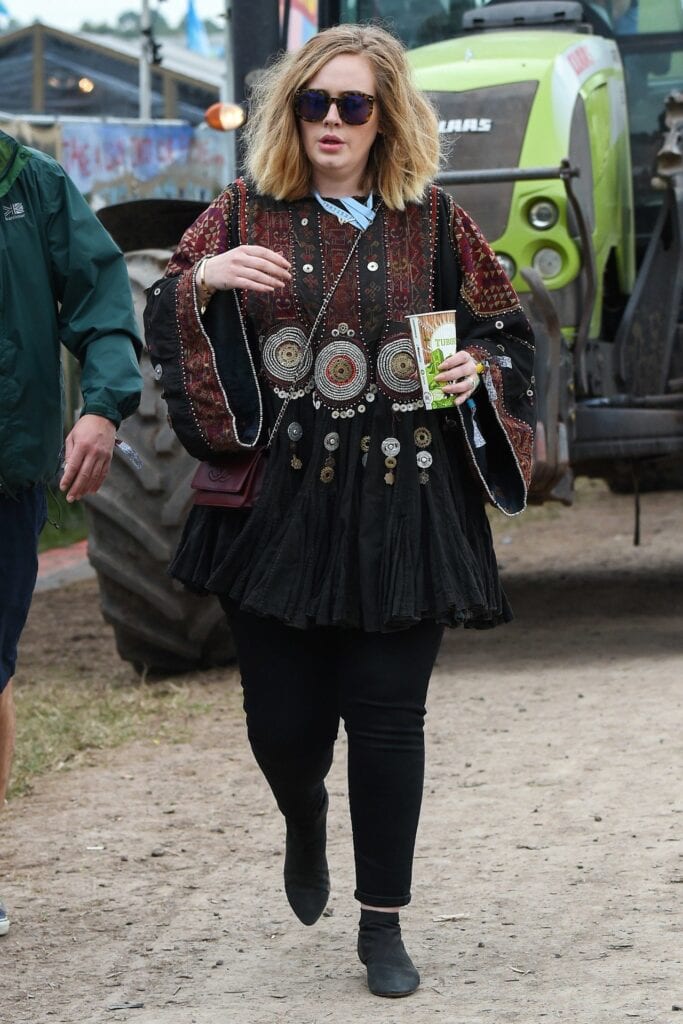 #17. Classic Black Evening Gown for Plus Size Women
Black evening wear is something that you should invest in. This chiffon floor length gown is for short women as it will give you added length.  Simple studs and make up are all you need to stand out in the crowd.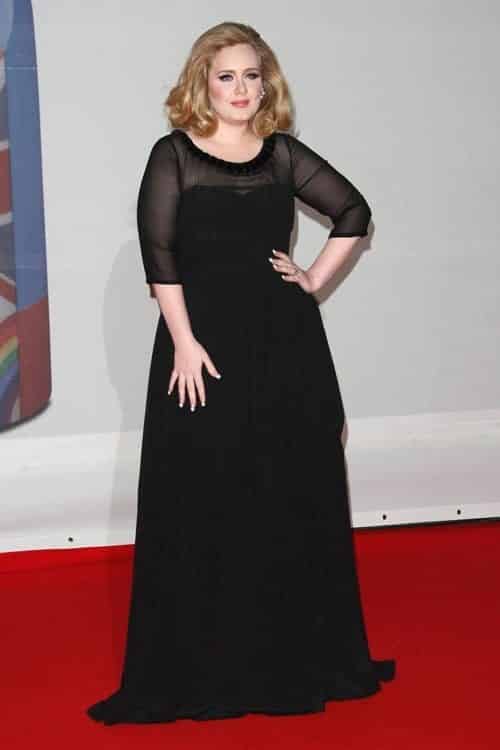 Source
You can also try such outfits in sequin  for an extra glamorous look. So don't forget to check out [highlight]18 plus size sequin outfits-how to wear sequin as a curvy woman[/highlight]
#16. Printed Shirts with Closed Collar for Spring
Going out with your partner for a some relaxed time? Wear this patterned tunic with black legging and a high bun to complete the look.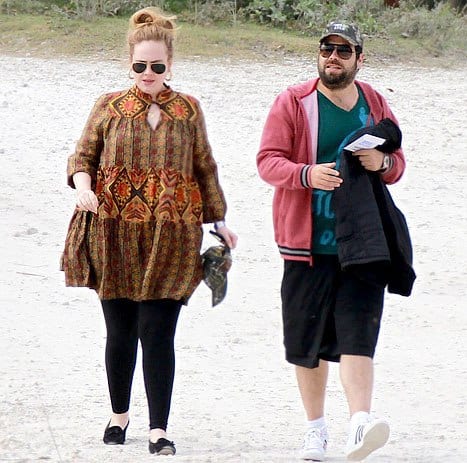 Source
#15. Metallic and Glitter Maxi for  Dinner
Make it all about you by choosing this dress for an event. This boat neck is taking the eye away from your bulkiness and giving you extra edge. Let the dress do the rest.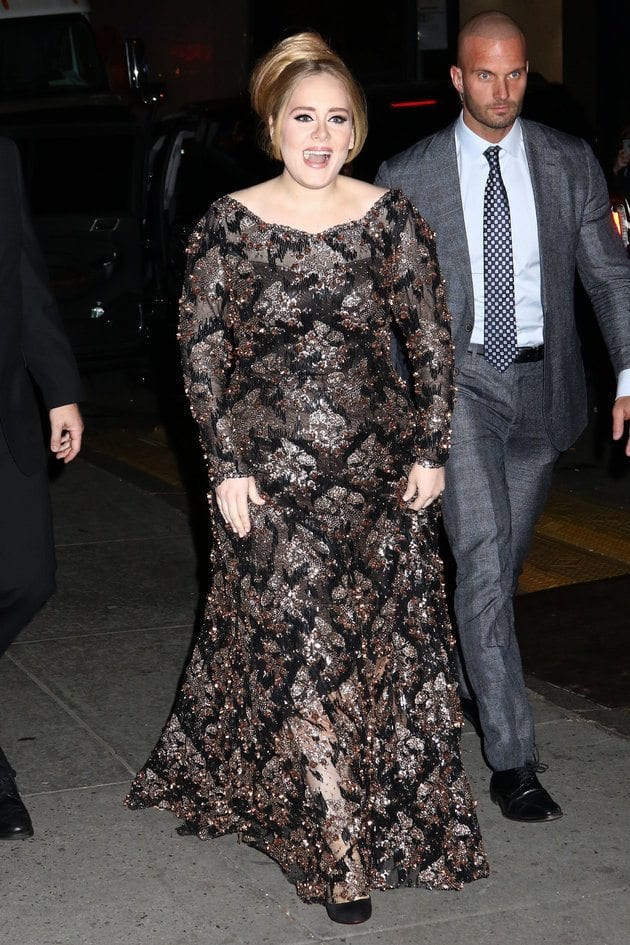 #14. Layered Cardigans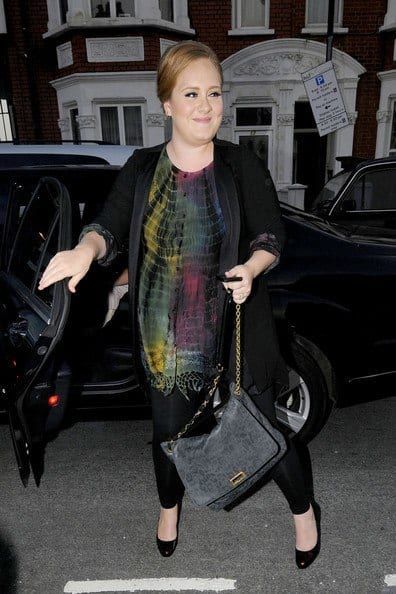 #13. Adele Winter Wear
Find a right king of poncho. Here this brown stripped with faux fur is needed if going for work. A studded bag is the accessory needed to complete the look.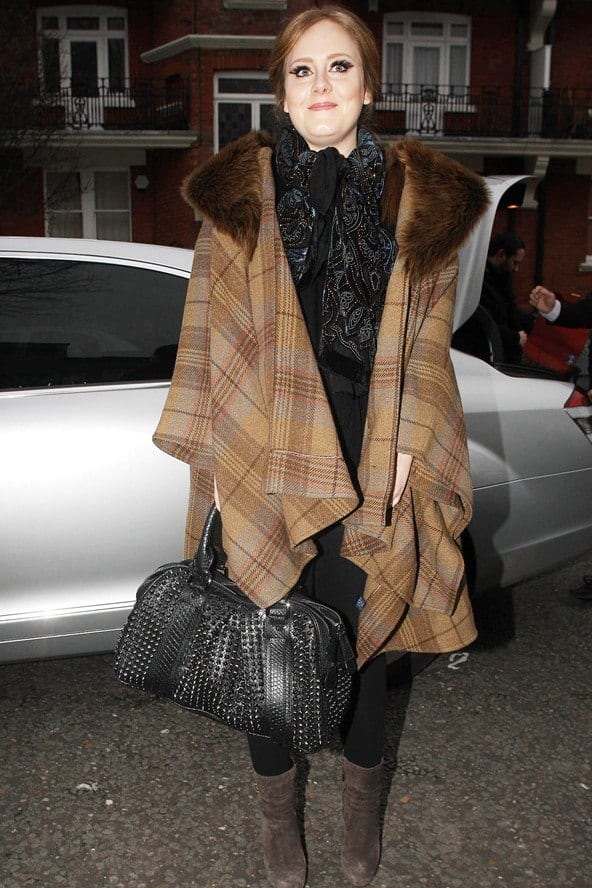 Also have a look at [highlight]12 hot plus size street style fashion ideas for this season[/highlight]
#12. Red Frock for a Party
Floral dresses have been trending for quite some time now. Invest in this worthy frock and you will be a hit.
Source
#11. Tutu Style Frock with a Cardigan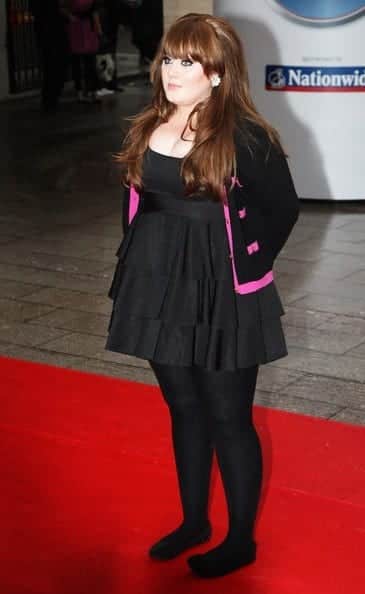 Source
#10. Tights with Sneakers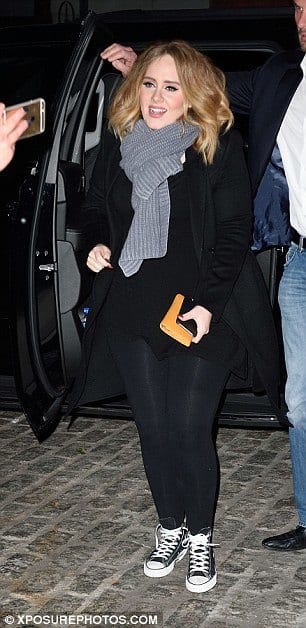 #09. Tibetan Jacket with Hat
This funky piece of art work; jacket is required if you are a fun loving girl. Combine it with a hat and you will a fabulous time with friends.

#08. Chucks with Trench Coat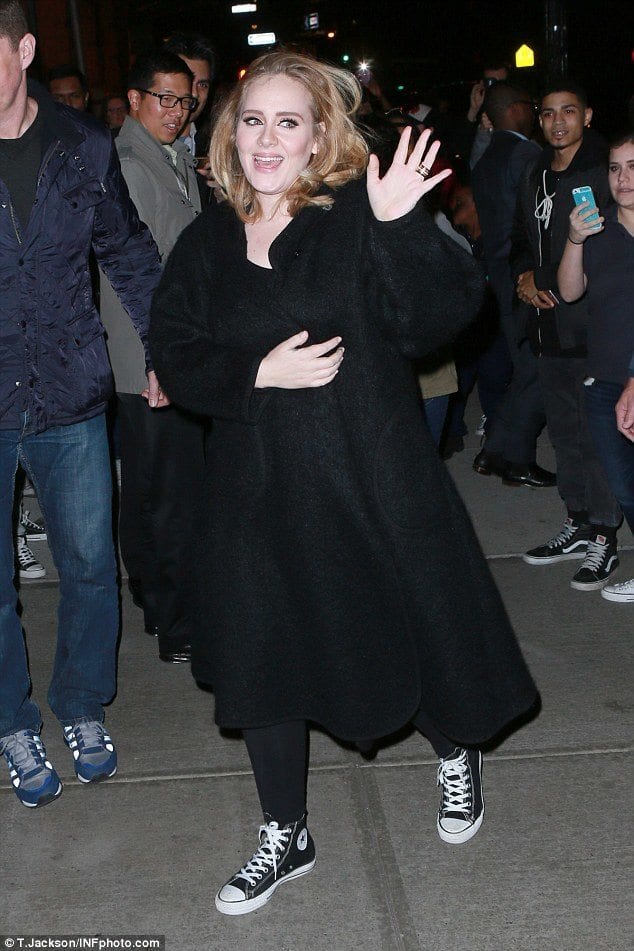 Source
#07. Waist Defining Black Dress for the Office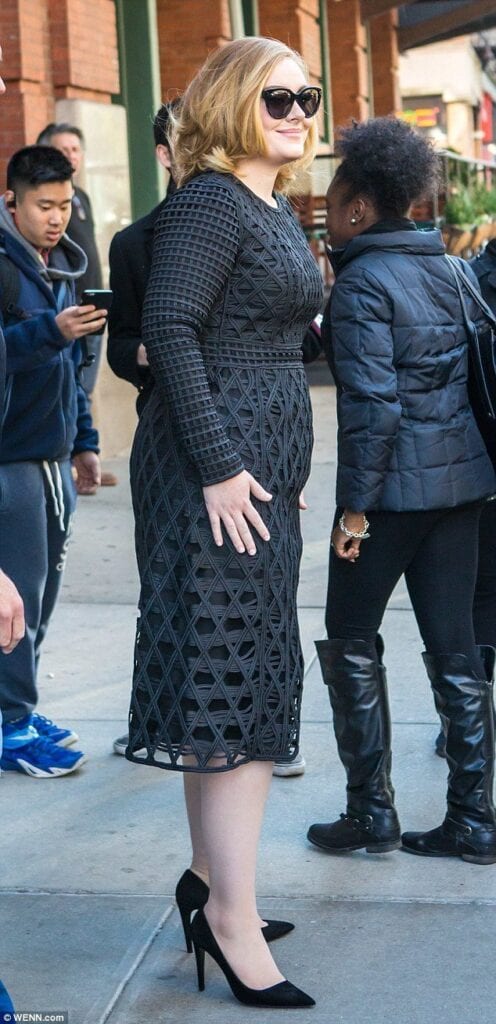 Source
#06. Cocoon Coat with Chucks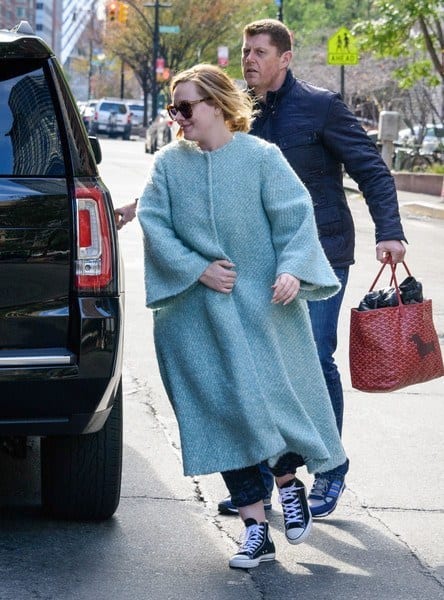 #05. Adele Wearing Sequined Patterned Gown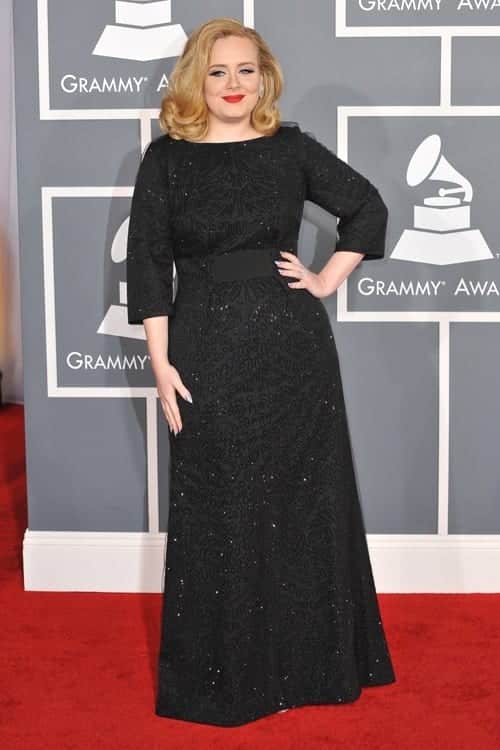 Source
#04. Boho Look
#03. Fringed Red Coat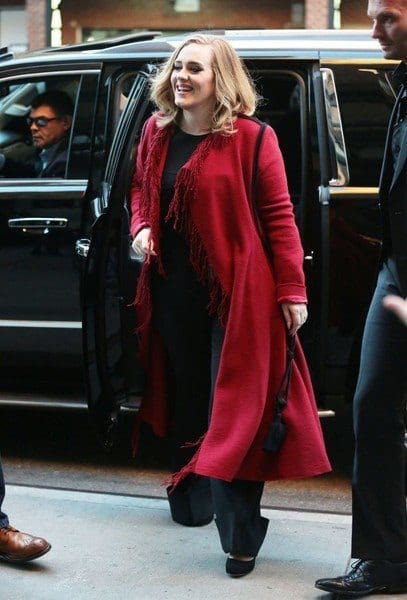 #02. Button Up Coat with Winklepickers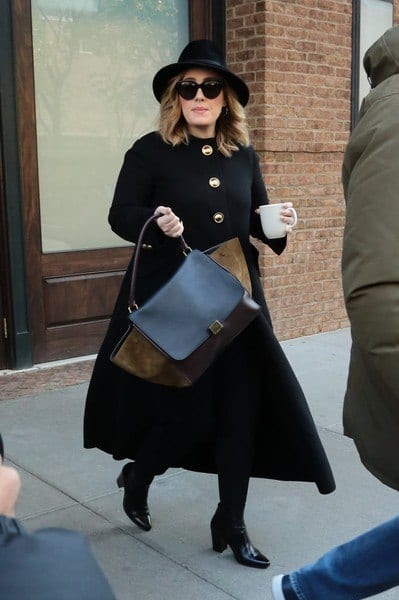 #01. Chiffon Dress and Belts for Spring