Long Shirts with Palazzo Pants: Palazzo pants are long and comfortable women trousers which have a very wide flare that makes them extremely comfortable. This piece of clothing was trendy in the '60s and is back in fashion again, as it is stylish and versatile.
The best thing about palazzo pants is that you can carry them in different ways. While wearing long shirts with palazzo pants mainly brings the idea of an ethnic outfit to one's mind, you will be surprised to read that there are numerous ways in which these two items can be put together to construe an elegant yet chic, western look. These outfits can be worn during all seasons, and they are suitable for every possible occasion, whether it is a casual hangout with your friends, a formal meeting, or a wedding. We have compiled more than 20 ways in this article, which is your ultimate guide to help you choose the best ways to style your long shirts with palazzo pants.
How To Wear Long Shirts With Palazzos?
Here are some tips to remember while choosing your palazzo outfit:
To avoid giving a more significant impression, do not select palazzo pants which are too loose, especially if you have a short height or if you are curvy.
Wear pencil heels to complement your look as they will highlight the structure of the palazzo pants.
For a casual western look, style your outfit with a pair of sneakers.
If you choose to pair a long white shirt with white palazzo pants, you can accessorize it with items like a belt to make a statement.
Try to opt for bold colored palazzo pants and pair them with light-colored long shirts.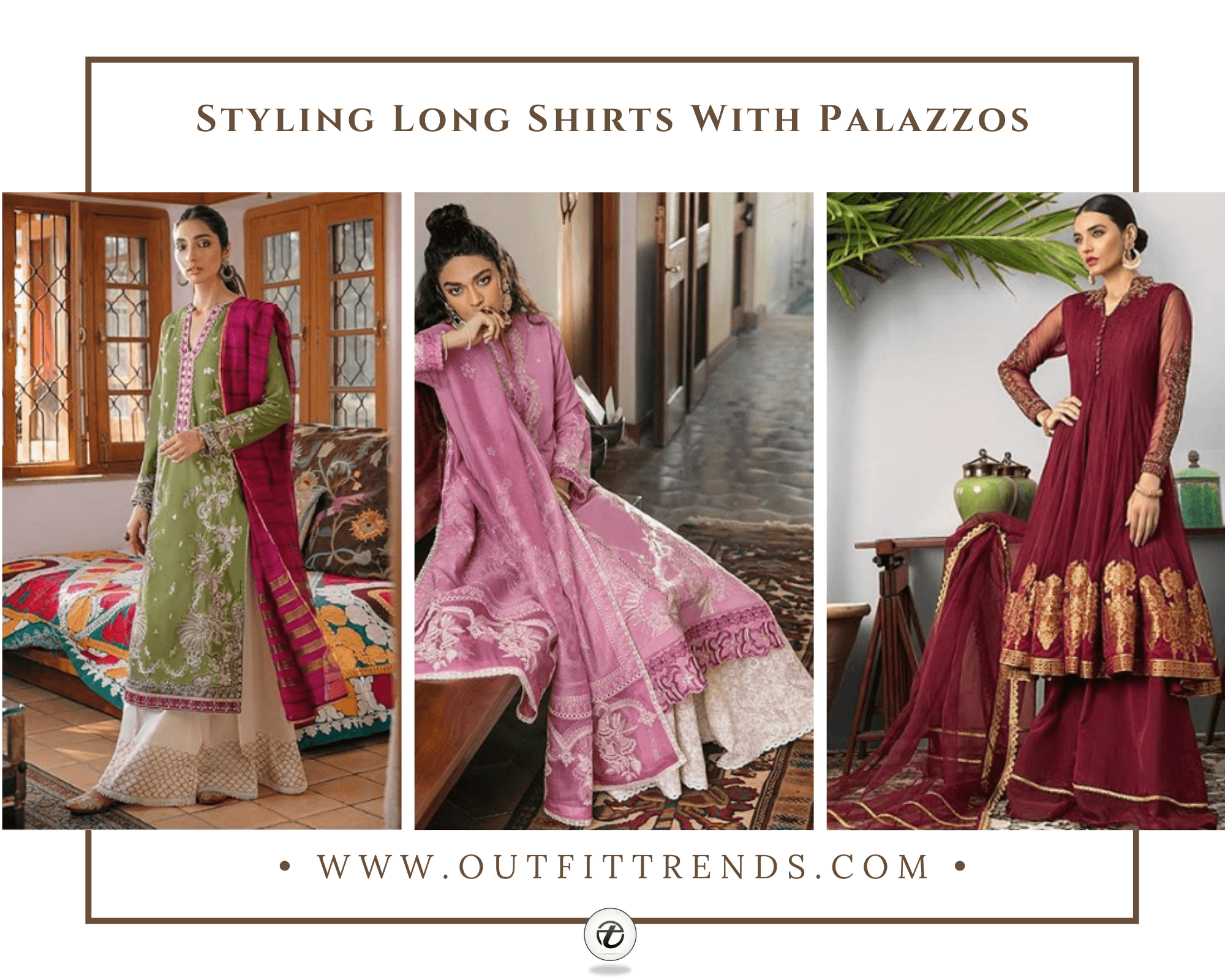 ↓ 23 – What Tops go Well with Palazzo Pants
While deciding what to wear with palazzo pants, there is a wide variety to choose from. From short shirts, cropped tops, and t-shirts to long shirts and dresses, everything can be paired with palazzo pants to create the perfect look for you according to the important occasion. For more information on how to style short shirts with palazzo pants, we recommend you to refer to our previous article on how to wear Palazzos with Short Shirts.
This look of blogger Hira would be perfect to wear at home on special occasions like Eid. The best part about such outfits is that you can always add some glam to them with traditional, ethnic jewelry.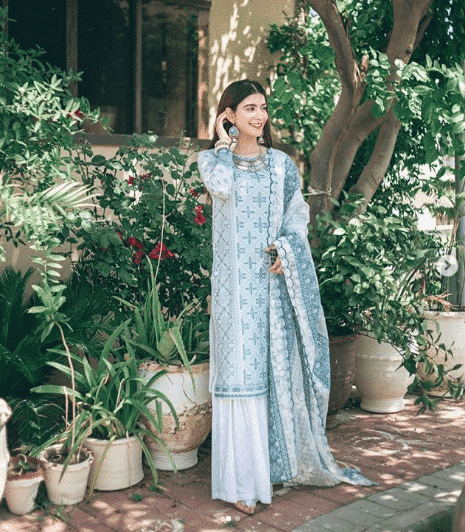 ↓ 22 – Simple Look For Casual Wear
To beat the scorching heat while keeping up with the latest fashion trends might seem daunting, but you can always rely on palazzo pants to be in your corner as they are breathable and can blend elegance with comfort. Pairing the palazzo pants in your wardrobe with a long kurta will give you an ethereal look. Not only will it add grace to your outfit, but due to the fitting of the kurta, it will also make you look slimmer and taller. We advise you to contrast colors that can aid you in achieving a bold look that would enhance your figure, especially if you have a tall height.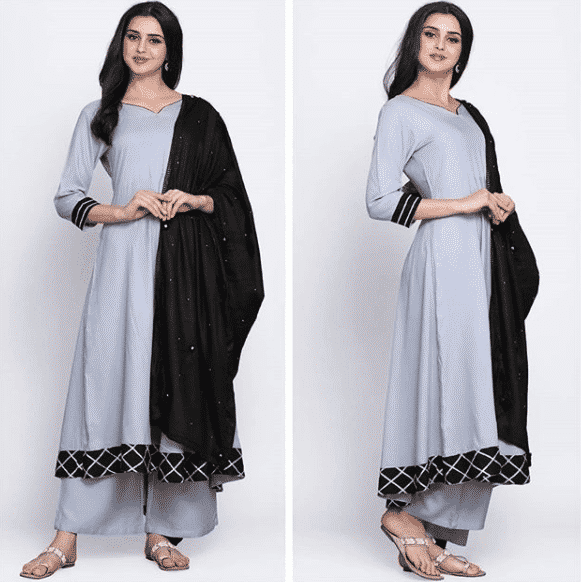 ↓ 21 – With Dressy Tops
Who said you could not wear a long dressy top with palazzo pants? In fact, for days when you do not feel like making an effort but still need your style to be up to the mark for a formal event, throwing on a shirt style top with some embroidery on it along with contrasting palazzo pants will come in handy for you. This outfit can be used for a formal event such as a meeting or even a wedding, if you choose the right accessories with it.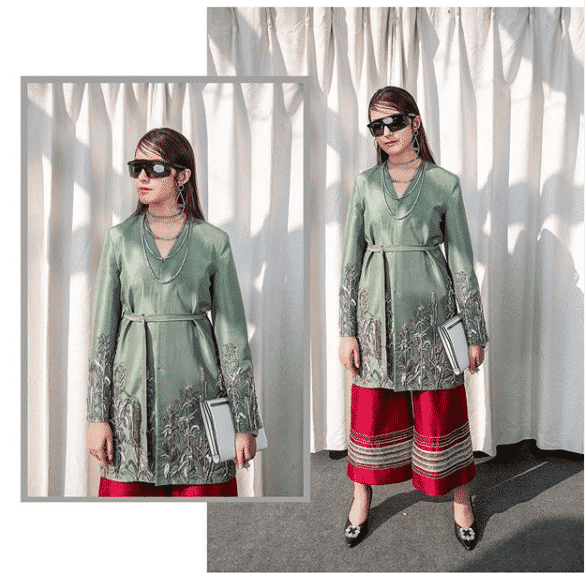 ↓ 20 – What to Wear with White Palazzo Pants
Got white palazzo pants in your wardrobe but do not know what to wear with it? Don't worry, we have the perfect combination for you. Pair up those white palazzo pants hanging in your cupboard with a long white shirt and create an elegant ethnic outfit. This "all white-everything" look will probably be the most convenient one as everyone has white clothes and it is an epitome of elegance. If you're looking for something fancy, select heels that match your outfit along with a pair of statement earrings.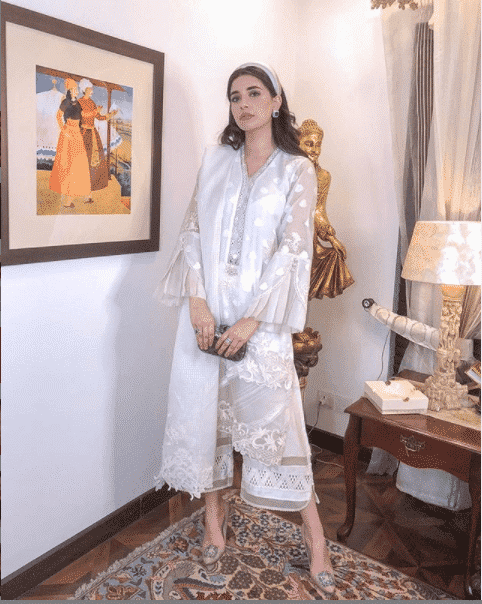 As you can see below, white palazzos work really well with colored shirts as well so this season, make sure that you have a crisp white palazzo in your closet.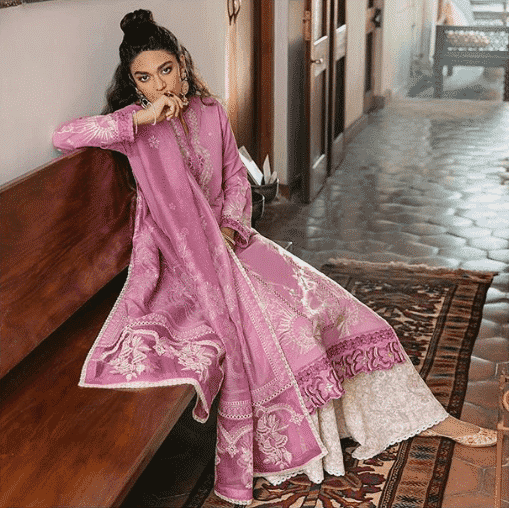 ↓ 19 – How to Wear Long Shirt and Palazzo Pants to a Wedding
If you find heavy outfits such as ghararas and lehngas uncomfortable, you can still pull off a charming look without having to spend hours wearing them. Palazzo pantsuits can be used for the wedding season, notwithstanding the weather. All you need to do is find sumptuous palazzo pants and a Kurti paired with a dupatta to give you the perfect ethnic look for this wedding season. For a wedding reception, this blue palazzo pantsuit is a great outfit as it is minimal yet elegant and can be accessorized with khussas and jhumkas to complete the wedding vibe.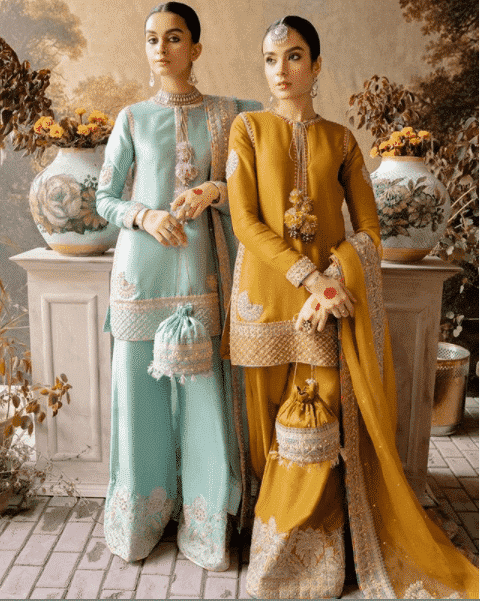 For a sangeet or mehndi event, you can play with colors and bring out the artsy person in you by pairing a dupatta and Kurti of the same color with palazzo pants which are slightly embroidered.
↓ 18 – With Long Coats
Black palazzo pants paired with any color of trench coat you have can help you achieve a bold and powerful look that gives off a strong visual impact and still has a casual touch to it.
This is a very suitable western look which can be used for formal occasions as it encapsulates style and comfort.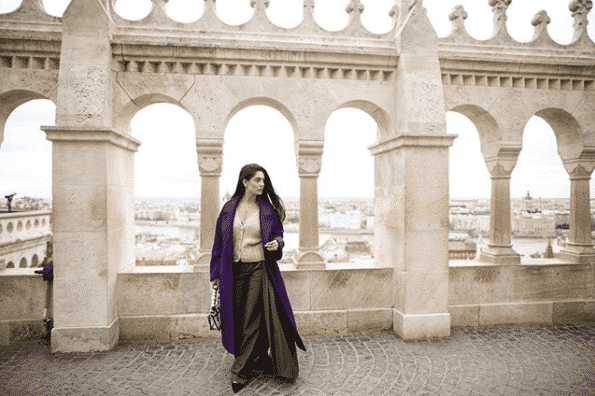 ↓ 17 – With Long Jacket Kurtis
Pair your palazzo pants with a long style jacket Kurti for a natural ethnic look. This outfit will definitely complement your body figure, especially if you are tall.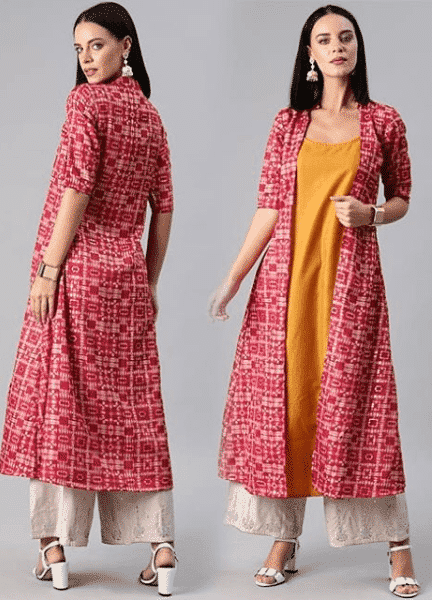 ↓ 16 – For an Everyday Casual look
A black embroidered sleeveless kurta with black palazzo pants will be an effortless yet stylish look for casual wear. If you are seeking to enhance the casual look you can wear stilettos that match the color of the embroidery to create a statement look.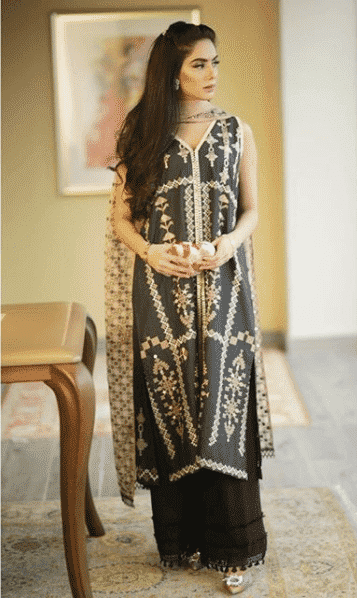 ↓ 15 – Front Cut Kurtis
If you're one to experiment with looks to find the perfect one, this one is for you. Pair your narrow palazzo pants with a Kurti that has a fashionable slit in the front. This will give you a casual but a very sleek look which you carry by wearing heels. A front cut kurti with a bright shade of palazzo pants can help you in achieving the perfect ethnic look.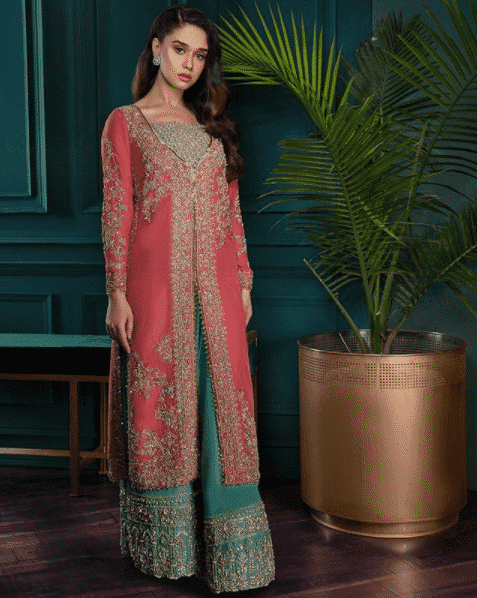 ↓ 14 – Anarkali Kurta with Palazzo Pants
An Anarkali style kurta paired with palazzo pants screams roomy, comfortable, and stylish. This look is perfect for everyday wear and formal wear as well. An Anarkali kurta is usually fitted from the top but lose from the waist down and pairing it with wide-legged palazzos is a smart option if you are looking for something airy that does not entirely hug your figure and also looks classy.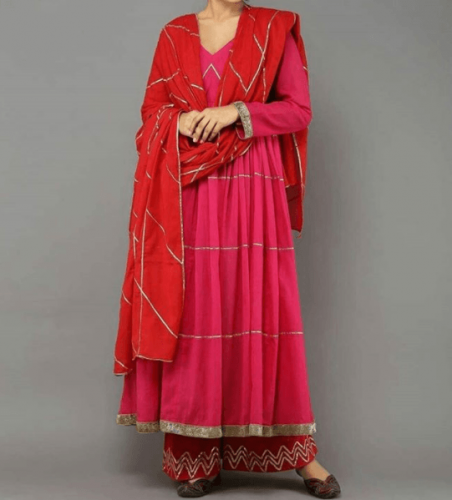 A similar look can also be achieved with Kalidar frocks and palazzos but it looks good on formal occasions only.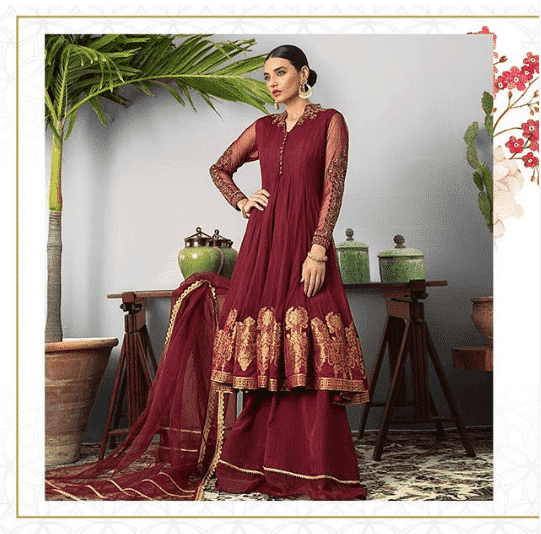 ↓ 13 – Apple Cut Kurta with Palazzos
An apple cut Kurti is usually short in length, which makes the trousers stand out. Pairing an apple cut Kurti with palazzo pants is a smart way to achieve a fancy look. This attire is suitable for festive occasions and casual wear as well.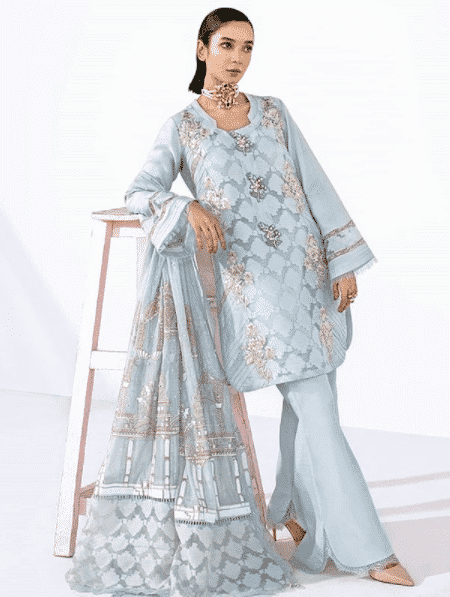 ↓ 12 – With A Printed Kimino For Western Attire
This printed Kimino and palazzo pants set is the perfect and comfortable western attire that can be used for both formal and casual wear. Kimono is a timeless, T shaped Japanese garment. Paired with printed palazzo pants, kimonos can help you look dapper while being extremely comfortable. Since kimonos are generally loose in fitting, it is perfect for women who are not comfortable wearing fitted shirts. Here are more ideas on How To Dress Up With Kimonos.
↓ 11 – With Tunic Tops
An Asymmetrical long black tunic top paired with subtle palazzo pants is the ideal everyday look whether you're a working woman or a stay at home person. If you're looking for a relaxed yet classic look, this might be your go-to option as you can easily accessorize this minimal outfit with a statement bracelet or sunglasses and wear sneakers for ultimate comfort.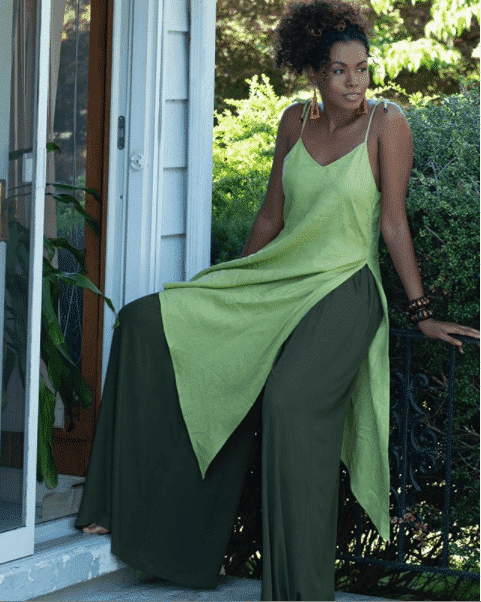 ↓ 10 – How to Wear Hijab with Long Shirts
If you're looking for ideas on how to pull off a modest look with palazzo pants, we have the perfect option for you. The most convenient way is to wear a bold colored long kurta with plain white or off white palazzo pants and a hijab of the same color as the pants. This will help you ace that balanced and elegant look while remaining in your comfort zone and also up to date with the fashion trends.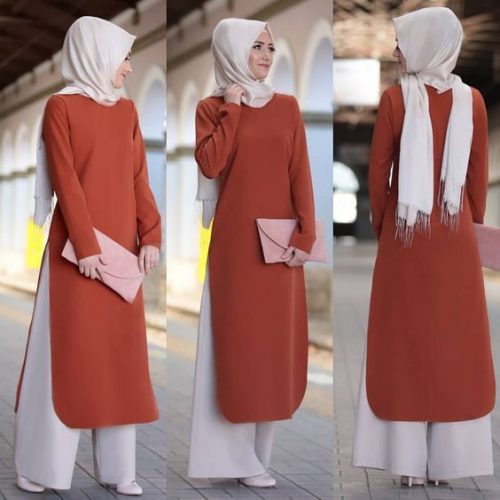 ↓ 9 – Striped Maxi Duster Coats with Palazzo Pants
A longline duster coat paired with either matching or black palazzo pants forms a very classy winter look. If you're plus size, this outfit will be the perfect option for you to pull off a western look with palazzo pants and something long to keep you comfortable. Here are some more ideas on Different Ways To Wear Striped Pants.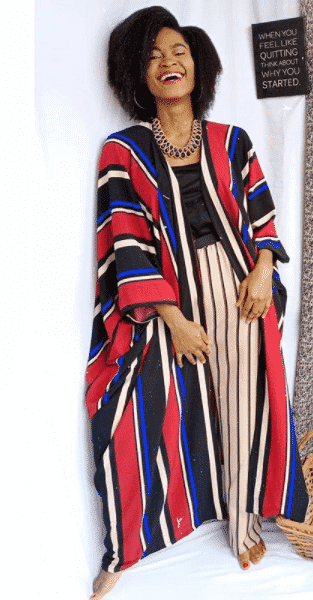 ↓ 8 – Floral Long Shirt with Palazzo Pants
For the Summer season, floral prints are everyone's favourite. For an everyday daytime look, a long floral shirt can be worn with simple palazzo pants and create a decent look.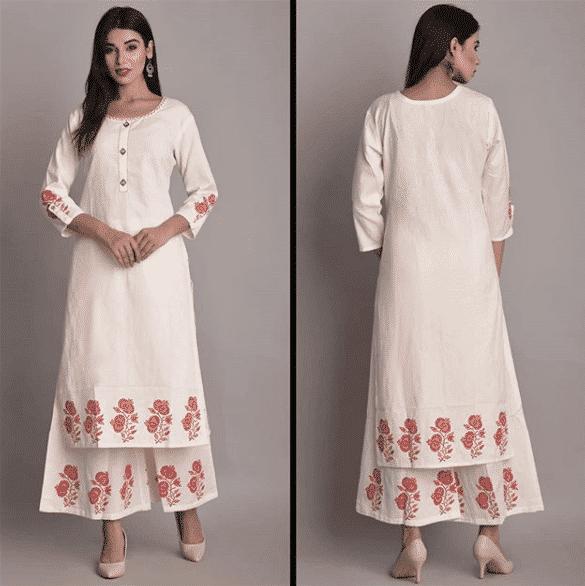 ↓ 7 – Work Attire
For everyday work attire, pairing palazzo pants, which are either plain or have a little embroidery with a knee-length shirt and heels, is the ideal outfit. You can also add a casual touch to this look by wearing sneakers instead of heels.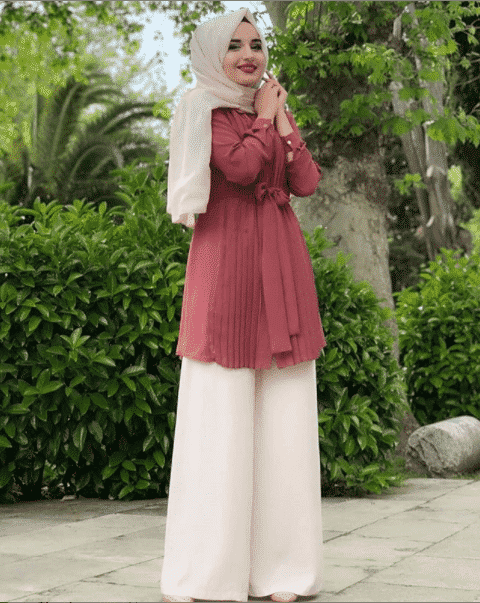 ↓ 6 – Cotton Kurti with Palazzo Pants
There is nothing more comfortable during summers than a cotton Kurti with palazzo pants. You can slay your glam game by wearing this outfit for those brunch and coffee hangouts. This is a very effective way to ace that long kurta style with palazzos. A block printed kurta with palazzos is a very chic look.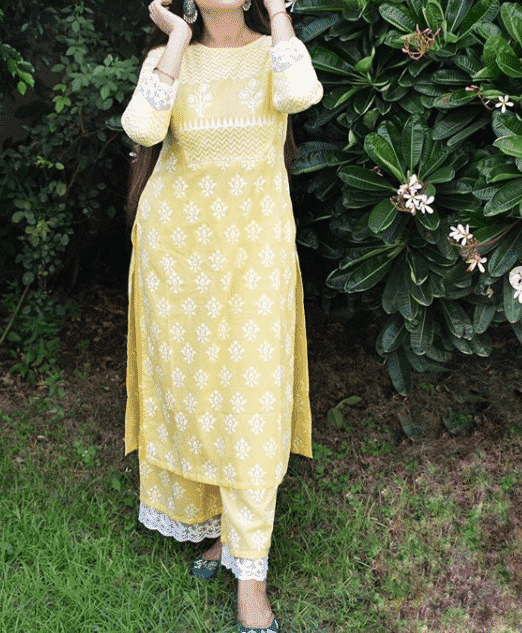 ↓ 5 – With Asymmetric Shirts
This is a very classy formal look.
↓ 4 – What Shoes to Wear with Long Shirts?
You might think that your emphasis needs to be on just finding the right long shirt to wear with your palazzos since your shoes will not be fully displayed due to the long length of the pants. However, the fleeting glimpse is precisely why you need to have the right shoes to give your look the perfect finishing touch of sophistication and elegance. High heels are always the best option to wear with palazzos and shirts as they complement the whole outfit. This does not imply that flat shoes cannot look good with the attire. A pair of casual canvas shoes or sneakers will give your ensemble a casual but very chic style.
For a casual ethnic look, a pair of sandals or stylish slippers are the perfect option as they are comfortable and go well with the outfit.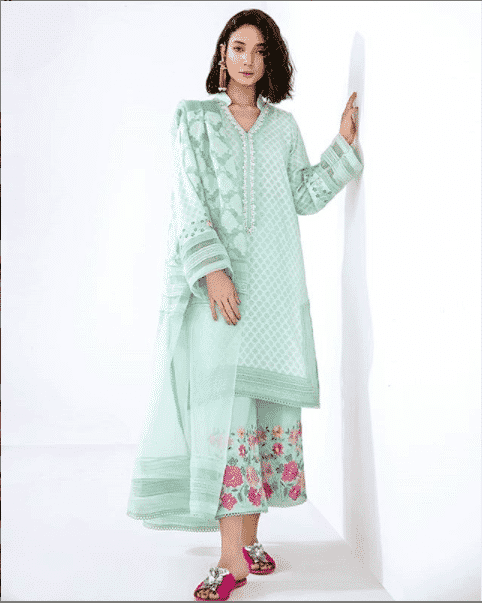 ↓ 3 – Semi-Formal Wear
Embroidered long shirts with palazzo pants are perfect for semi-formal wear. If you want to wear it for a casual hangout, substitute the heels with flats and swap the dupatta with a simple scarf.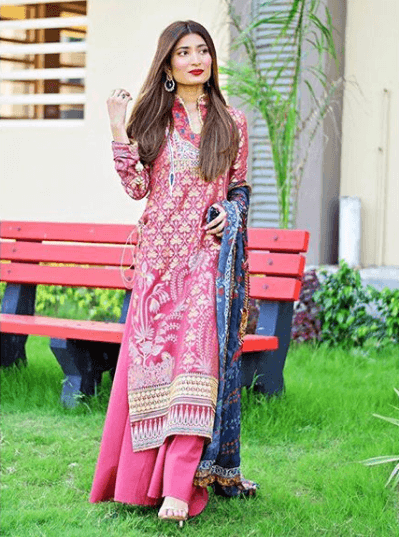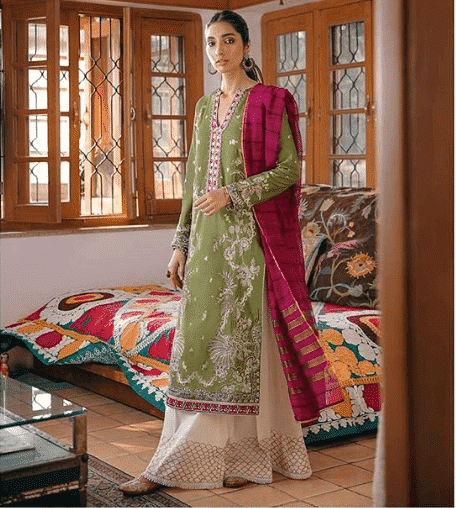 ↓ 2 – Western Style
This western attire is exquisite and perfect for a fancy yet casual everyday look for winters.
↓ 1 – Maxi Dress with Palazzo Pants
If you're looking for something similar to a long dress with palazzo pants, a maxi style striped long shirt paired with plain palazzos and sneakers can give you that perfect casual look.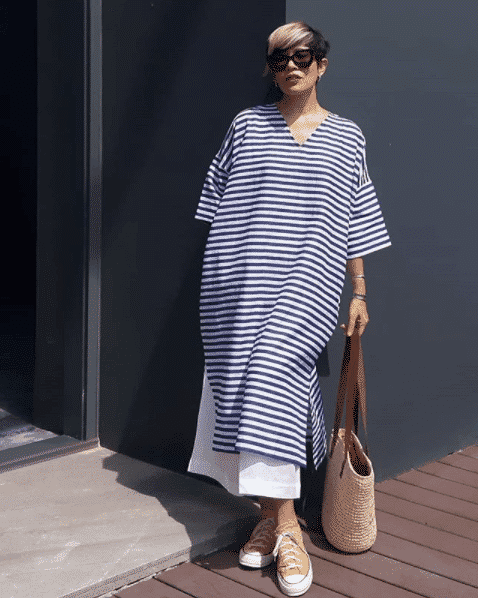 FAQs
Q

: Will Palazzos make me look shorter?

A: No, this is just a common myth. If you choose the right outfit and wear heels, it will actually make you look taller.
Q

: Why are palazzo kurta sets so trendy?

A: It is an extremely comfortable and versatile outfit that can be used for formal and casual occasions.
Q

: What types of kurtas go well with printed palazzos?

A: A long and plain kurta would complement printed palazzos as it would balance the entire look.
Q

: What type of heels will suit palazzo pants more?

A: If you're aiming for a formal look you should wear high heels but if you're looking for something casual or flat, both court shoes and khussas are a classy choice.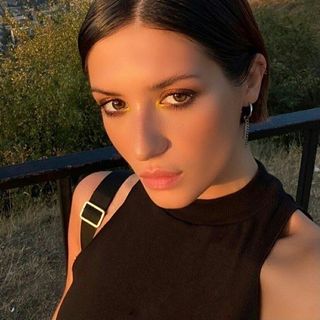 Avid reader and Fashionista. London Based freelance lifestyle editor