White Shirt Outfit For Girls. There are very few wardrobe closets that are without white shirt stuff. It is the most usual wardrobe staple. With the versatility of trends, the classic white shirt is perpetual, it can be dressed up, dressed down, knotted in front, from the side or from the back, paired with denim shorts or boyfriend jeans, paired with sneakers or skirt. But if you are still confusedd about how to style your white shirt anywhere, we will show you the best chic ideas to style your crisp white shirt everywhere with already present statements in your closet. We have spiced up 18 ideas of styling white shirt, that you will definitely try them.
Best Outfits  to Wear with White Shirts
#18- White Shirt With Jeans
Whether it is boyfriend jeans, ripped jeans, denim jeans, flared pants or any kind of jeans, the perfect quickest, cheapest and easiest way to pair your white shirt is with the jeans. Ditch the remaining pieces and first give a chance to your jeans in the closet.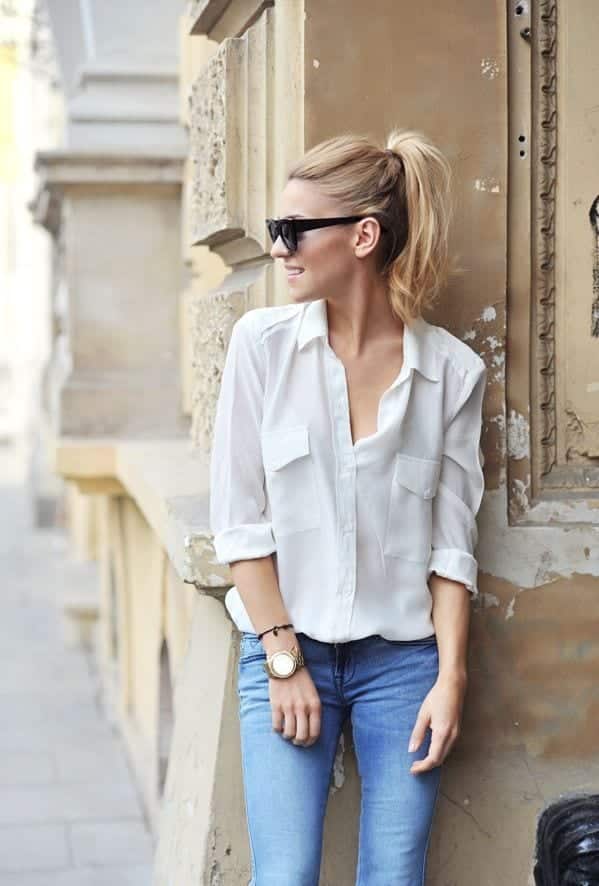 #17- With Ultra High Waist Skirt
For the office or weekend stroll, style your crisp white shirt into an ultra-high waist skirt. Let the shirt hang loose. Stay comfortable all day long and slay with pointed-toe heels.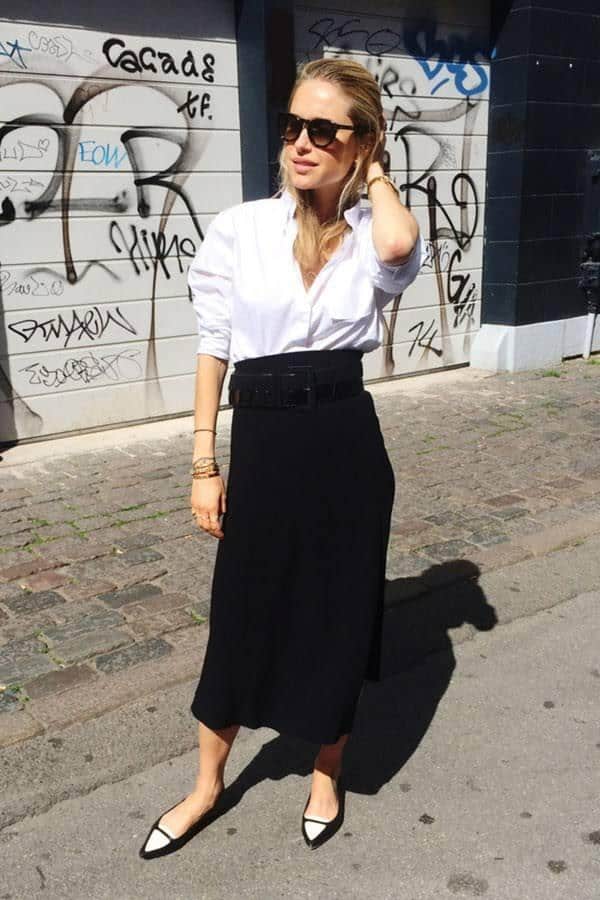 #16- Sporty Look – Casual Wear
For a sport look, throw on a white button-down shirt with a pair of comfy sneakers for a chic and sporty look. Feel proud to prefer the style.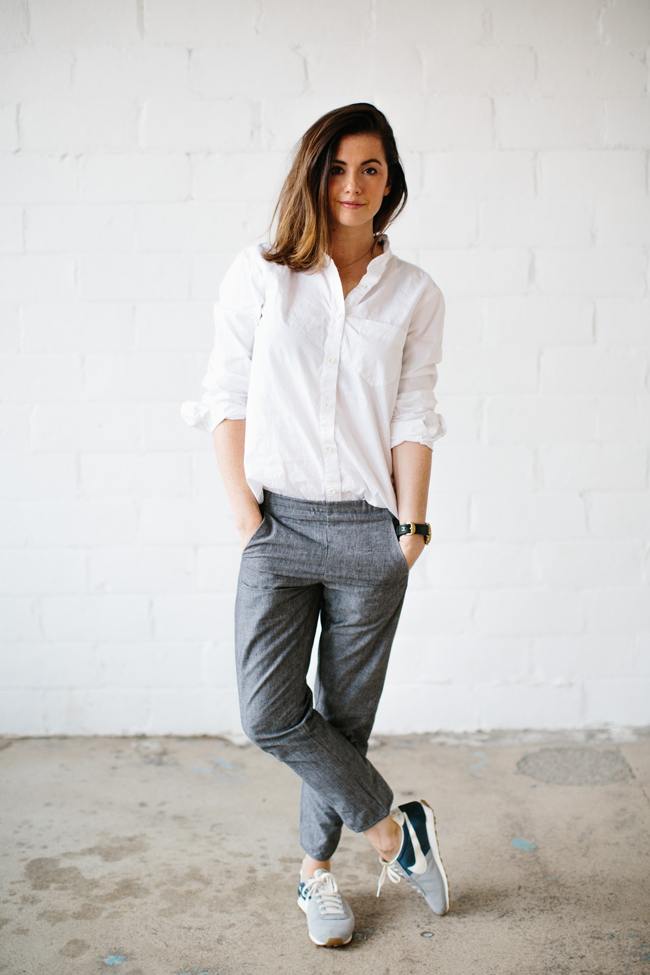 #15- 90's Vibe -Funky Look
Tie a plaid shirt around your waist to go for 90's vibe. Slay with super simple style.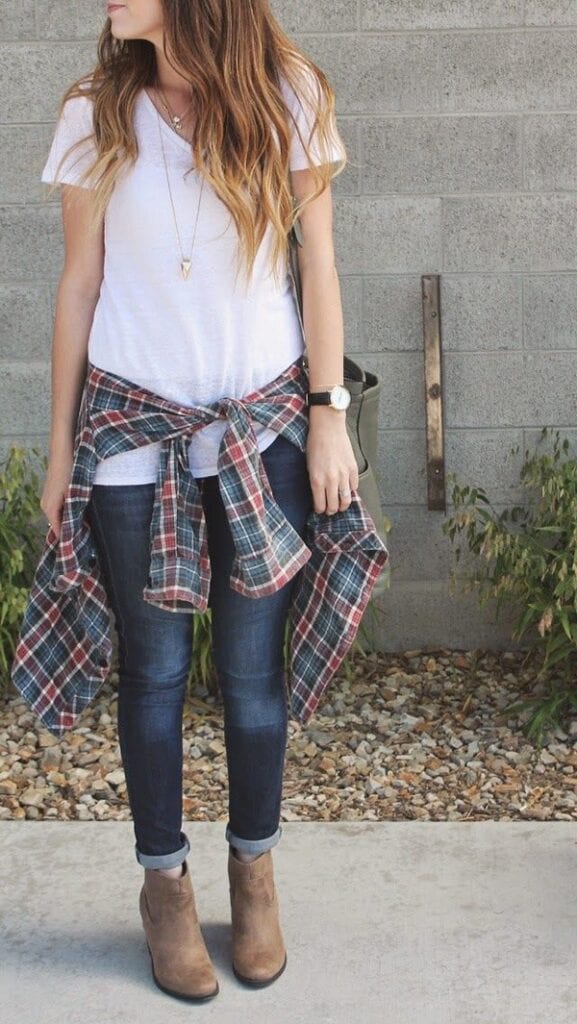 #14- WorkWear
Looking classic has never been so complicated and effortless. Black and white is the classic color combination mainly for a work outfit. It is sexy and edgy. You can play with heels with black pants to look hotter and trendy.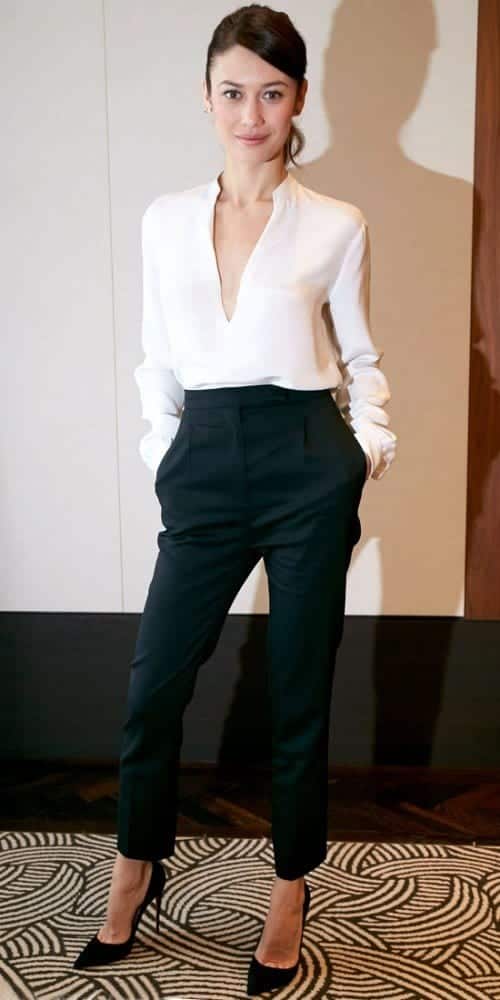 #13- Street Style
Whether the skirt is full, midi, mini, or at the knee, it is really interesting that how the skirt adds an interesting style with your white shirt. The street style with a white shirt and striped skirt and strapped heels are and another cool outfit idea for girls to adore white shirt.

#12- With Side Pleated Silk Skirt – Celebrities Style
The white shirt outfit goes high with a side pleated silk full-length skirt. Decent and stunning takes you to that way. Perfect daylight events and dates.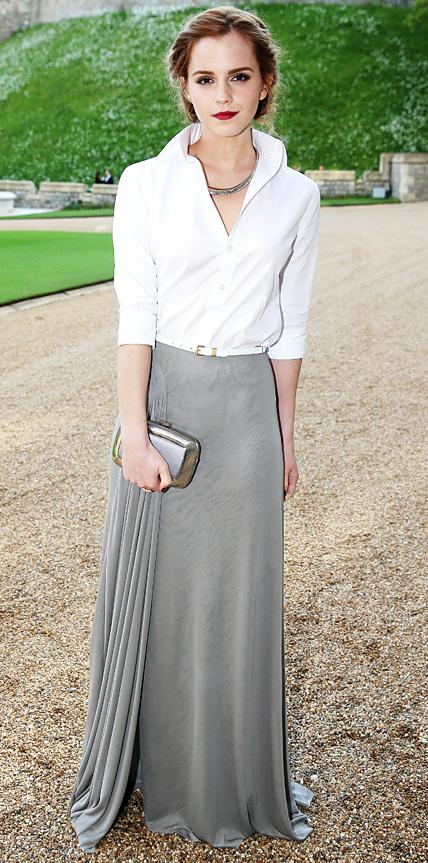 via
#11- Tie Front Knot
With the cool chic way to knot the shirt, adopt the different knotting styles like in front, from side, back and in the center. Make a front knot with a hint of your bra visible. It is really sexy, seductive, and date inspirational.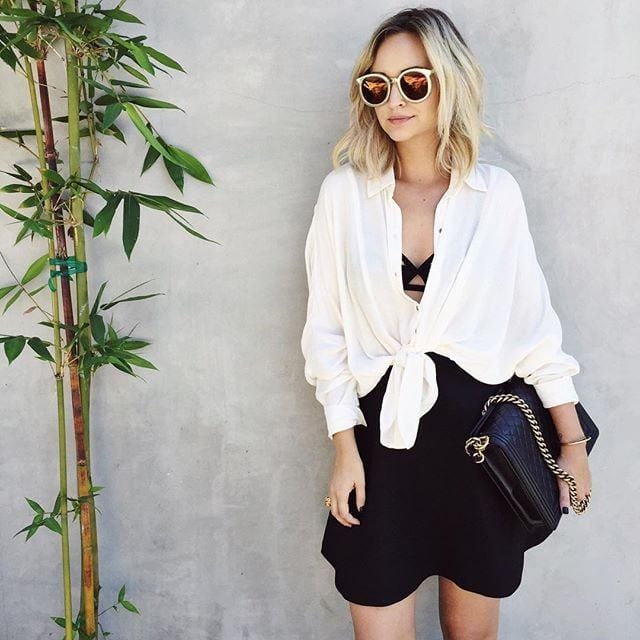 #10- Minimalistic Trend – Summer outfit
A minimalistic trend can make you feel polished with a little effort. The goal is overall enduring simplicity.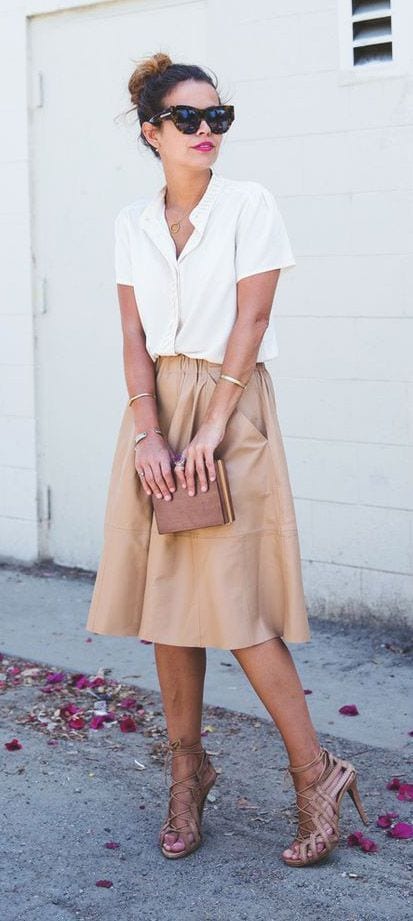 via
#9- Bow Ties
Bow ties are awesome and great. Nothing else better is available to steal from men's fashion but the bow ties. It looks great on white shirt.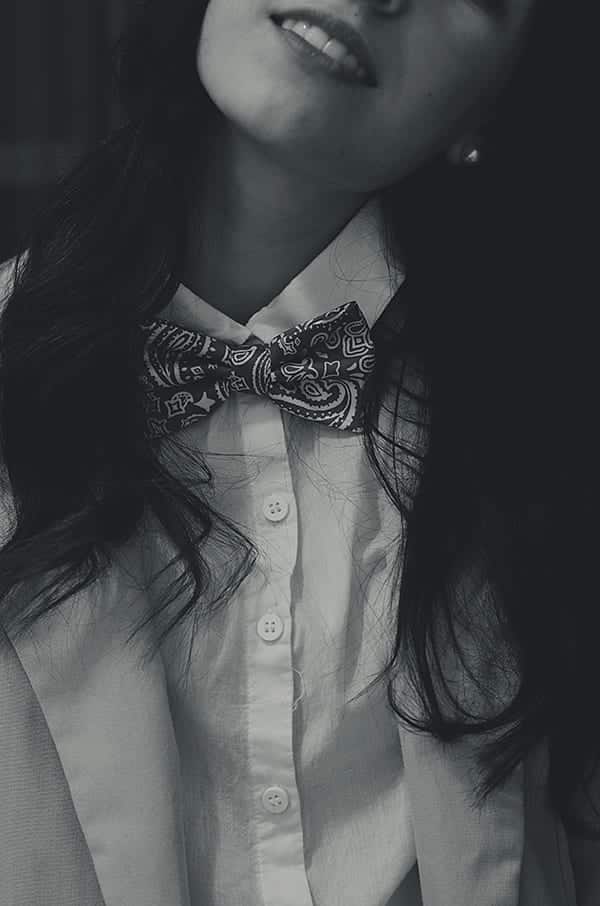 #8- Denim Shorts
White shirts come perfect and sexy with denim shorts. With the shorts, it is the ultimate basic style that needs no expensive clothing statement. Wear the ripped denim shorts for a hang-out or half-done vacay.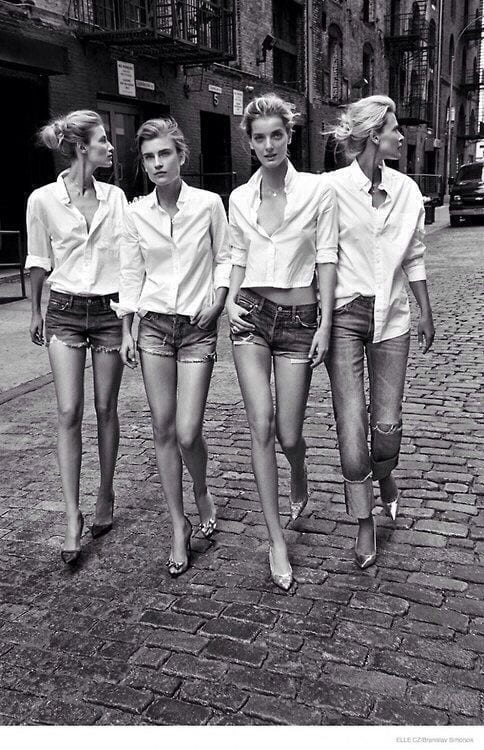 via
#7- No Pants
Yes No pants at all. Make a style with Your perfect white shirt comes mainly from your boyfriend's closet.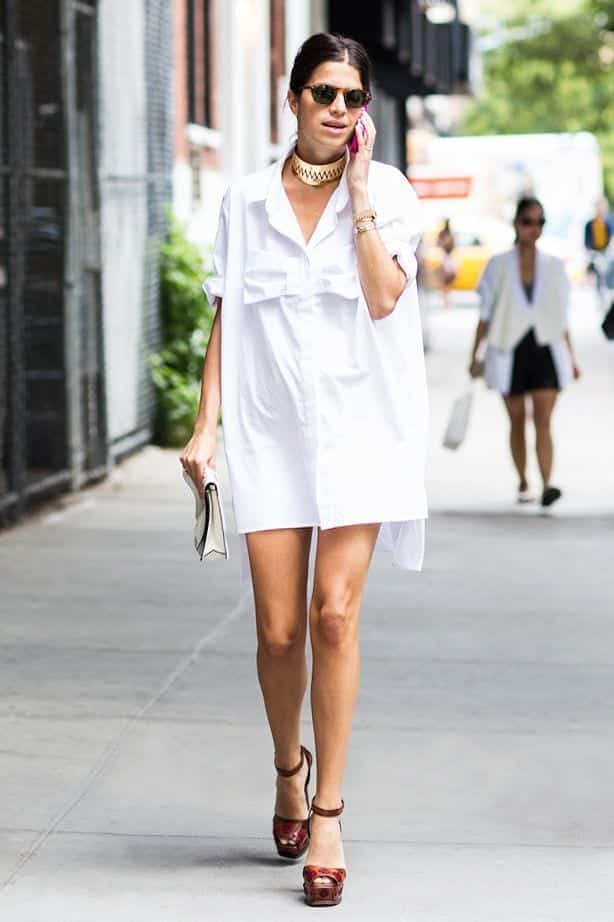 via
#6- Comfy and Casual
Stay comfortable and casual with this relaxed white shirt outfit style. These relaxing pieces are part of every girl's closet.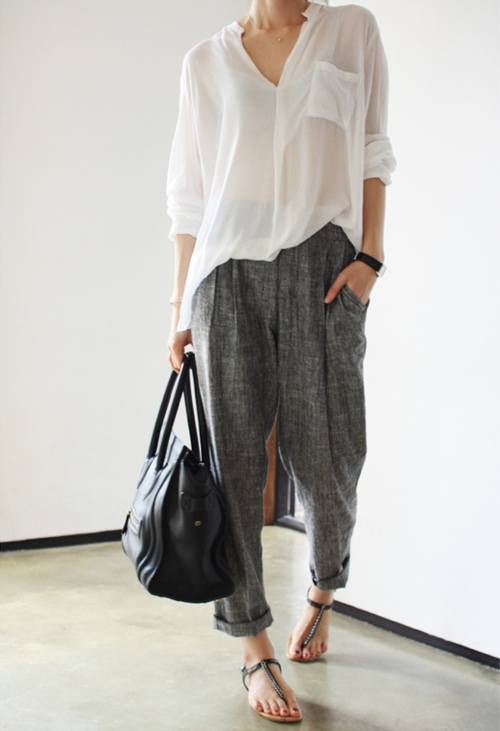 via
#5- Wide Leg Pants
Two outfits in one style, yes the adorable wide leg pants and white shirt. Finish the look with the pop of red lipstick.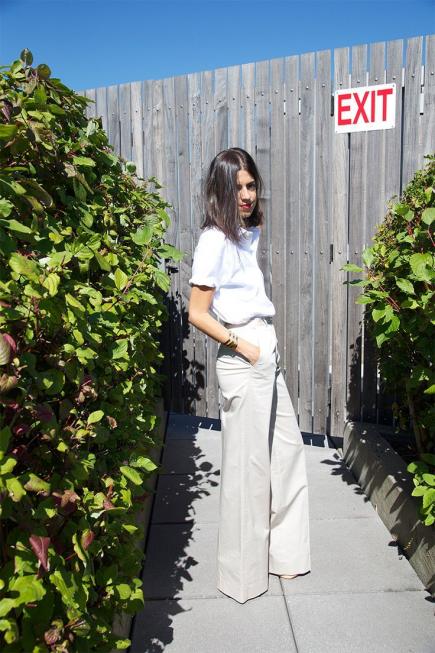 #4- White ON
For a season classic look, pair white denim with a white shirt. It really balance the proportion of white sophistication. The classics always work for an edgy look.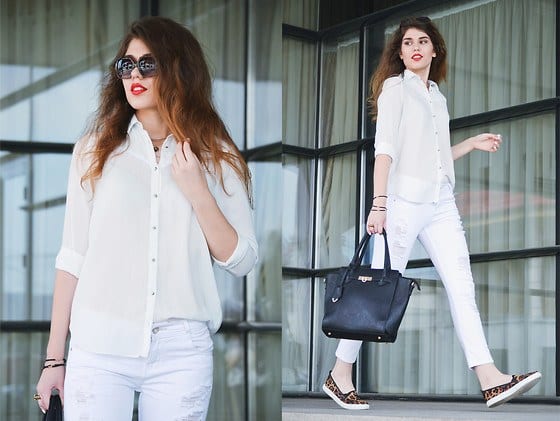 #3- Suspenders
A white shirt paired with narrow suspenders looks astonishing and stylish.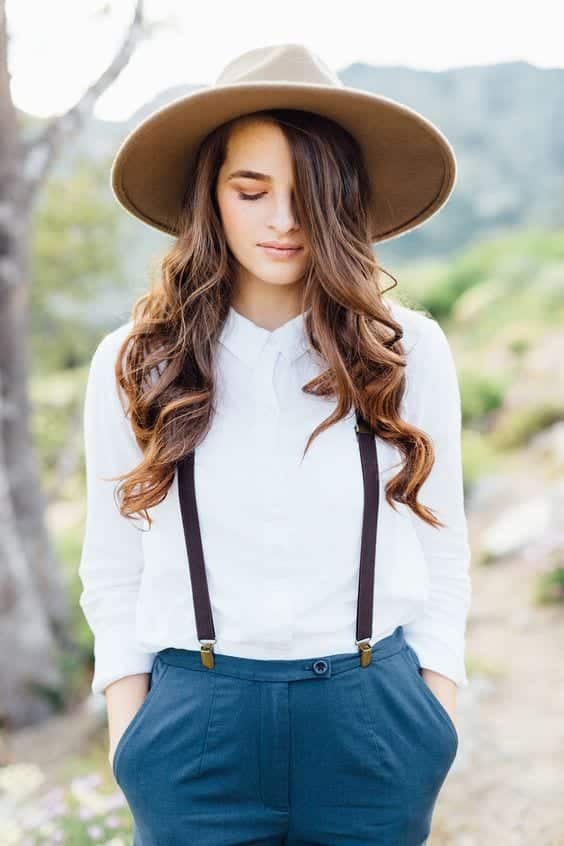 via
#2- Be Trendy at Work
Want to look sexy, ladylike and trendy, try out this black and white combination suit at work. You will truly find it chic, stylish and edgy at work. Great suit with a great idea during working hours. The attire style is perfectly corporate or business meeting inspirational.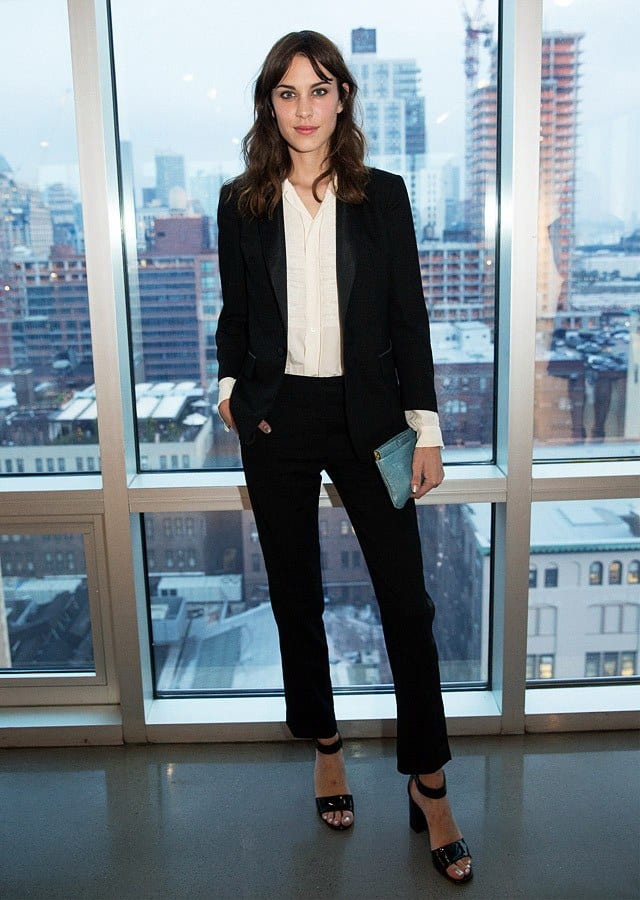 #1- Slay The Beach with White Boyfriend Shirt
Planning the vacations on Thailand beach, then don't forget to pack a white plaid boyfriend shirt with the bikini. The super stunning and sexy idea to slay the beach with a white shirt and swimming costume at Thailand beaches.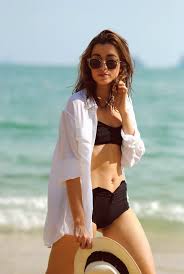 via