Spring is here. Wait, are you a little worried about your workwear outfits? Want to know some new spring workwear outfit ideas for women?  Then check out this collection that we have arranged for all the working women.
These outfits will help you a lot in deciding your workwear wardrobe this season. These dresses will give you a really elegant look and keep your style statement alive for the entire season.
Outfit trends keep bringing up-to-date fashion ideas for working women. We already have talked about winter office wear for women and casual outfits to wear at office.I am sure, many working women are usually worried and concerned regarding their appearance. It usually gets difficult for them to find the best outfits for themselves that they can wear to their office. This becomes a challenge for all the ladies who run out of time or are usually busy. Workwear outfits can be styled in several ways if you have knowledge about fashion. When you decide to pick a work wear outfit, then you must make sure that the attire should be very formal and comfortable for the office. Avoid going for informal clothes. If you plan to wear casual clothes, then do wear a coat or a blazer on top of the clothes.
What To Wear For Work This Spring
If you are a curvy woman, you can look at our collection of elegant work wear for plus size women. For you all to be inspired by the ideas, we have arranged the most interesting combinations of outfits that would definitely earn the attention of everyone in the office. Your attire should be very sophisticated and formal. Don't try to wear fancy shirts or ripped jeans to work. The more minimal you keep, the better it will be for you. A good choice of clothes can enhance your personality too.
  Hope you enjoyed reading today's blog post. Spell your magic at work with your new and trendy Business attires. Scroll below to check the pictures.
Polka Dots Fashion with Pink Pants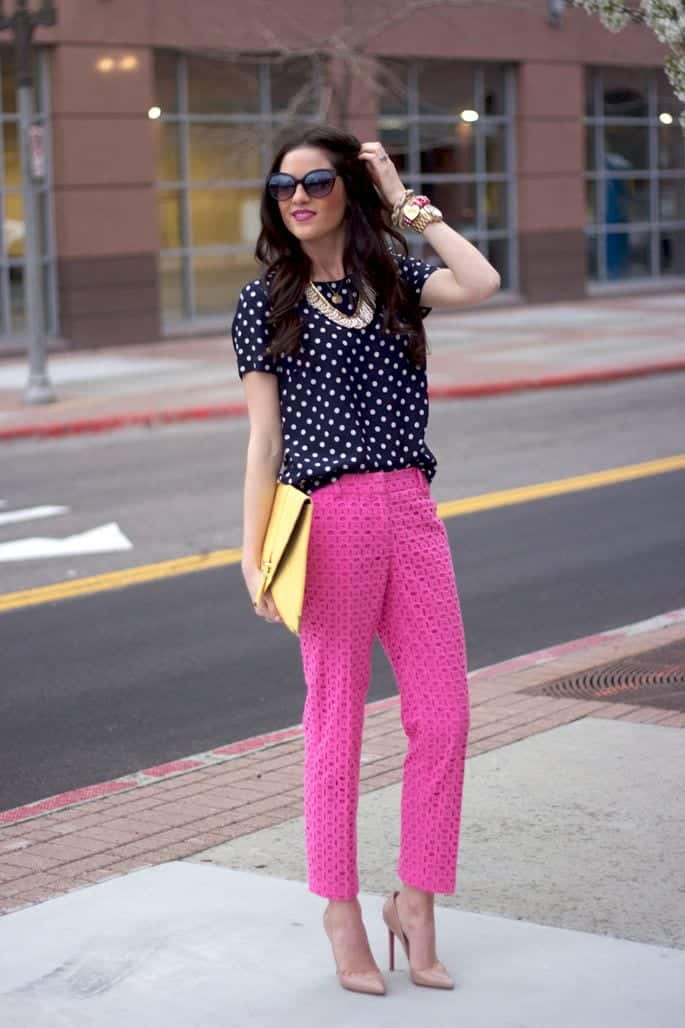 Black Leather Skirt with Black top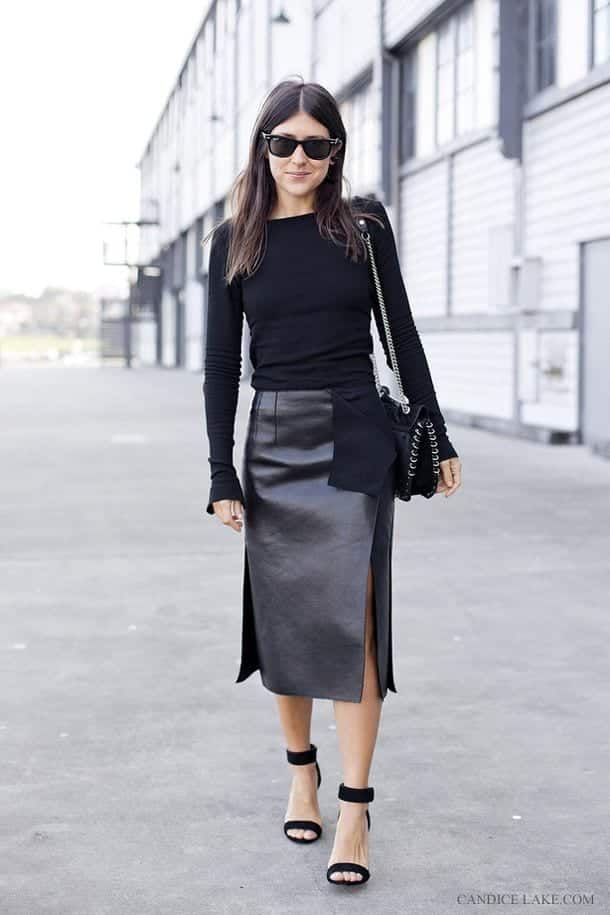 Green Polka Dots Pant with White Shirt. Perfect for Spring.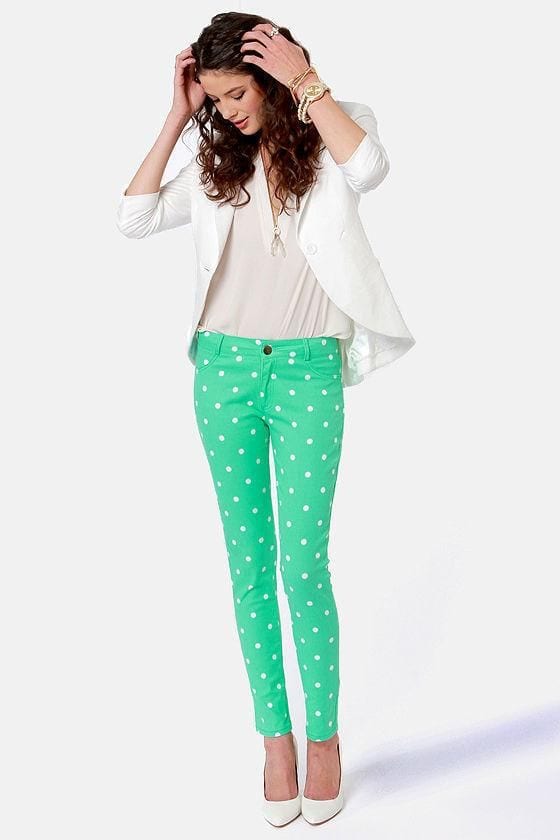 Collared Shirt with a Cardigan on top and paired up with Straight Pants.A good appearance is a must for the office. Formal clothes along with the style will help you gain the attention of all. It all depends on your sense of style and dressing. Here we have picked some images from where you could take plenty of ideas. To add more style you can wear a scarf, carry a hanging bag or wear a statement necklace. Don't go overboard with anything. It will ruin the look.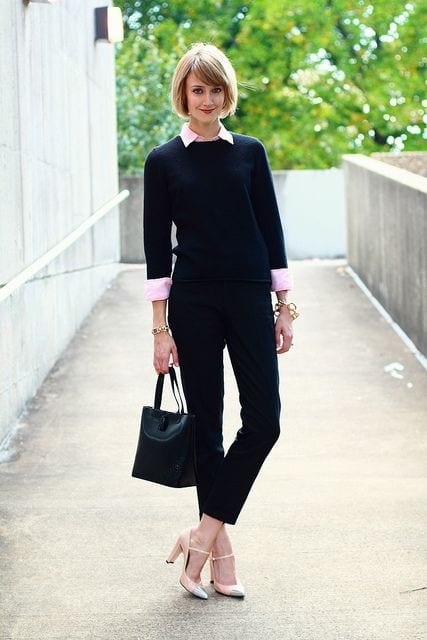 The net shirt goes well with the net skirt. Cool colours of Spring fashion.
Green Skirt with Floral top. Looks gorgeous.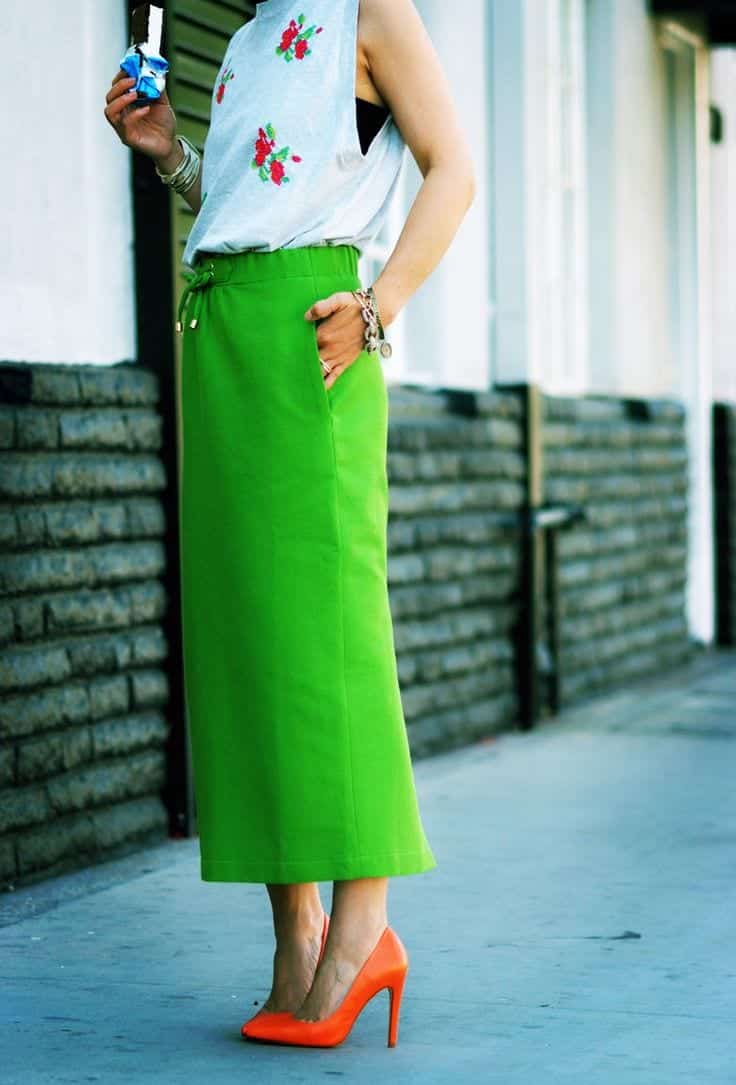 Formal work wear outfit with a little bit of style by wearing pink coat on top.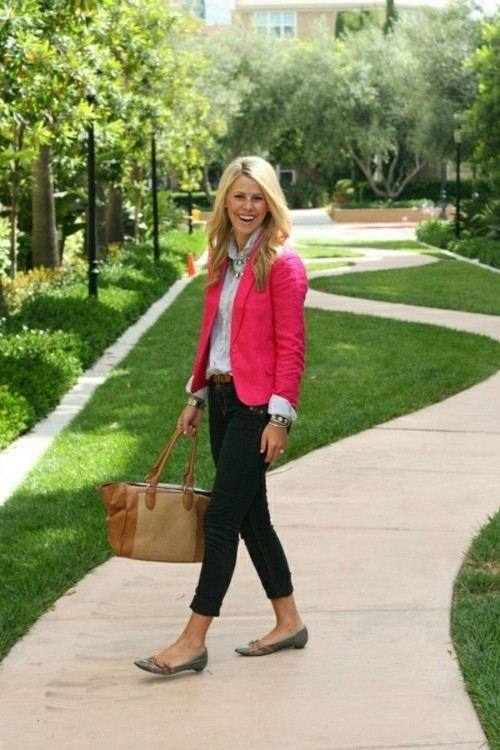 Best pick for spring, white and pink make a great combination. The accessories add perks to it.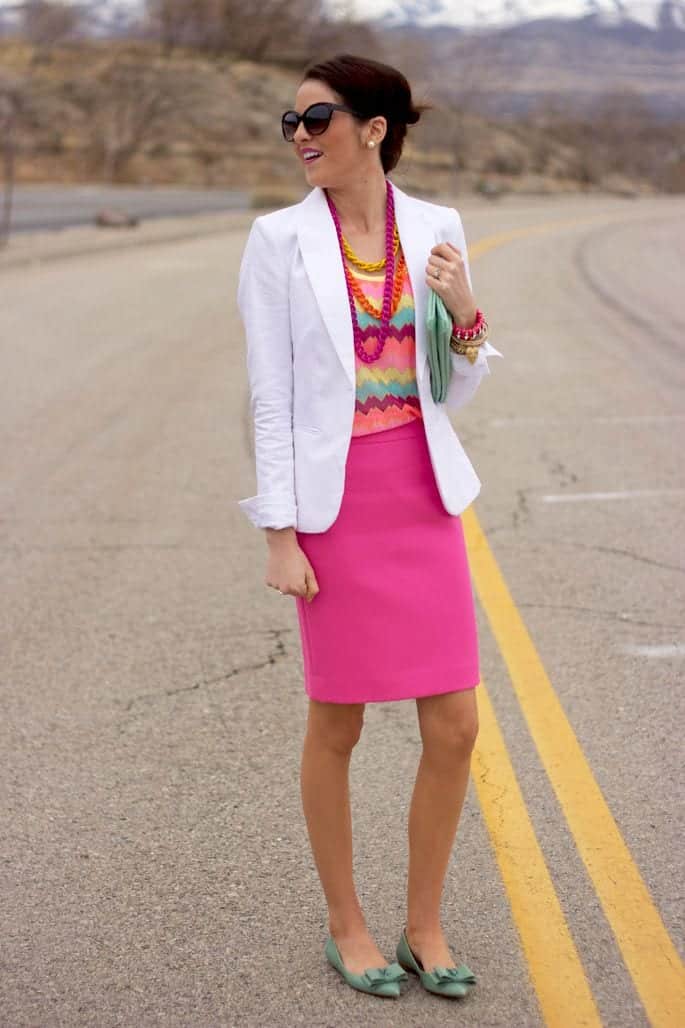 via
The most perfect way to wear a scarf around the neck with the work wear outfit.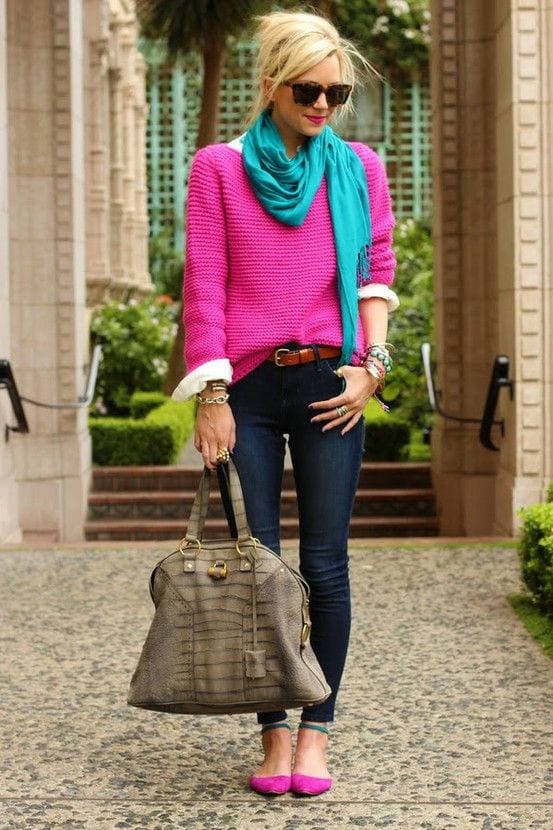 Stylish suits combinations for women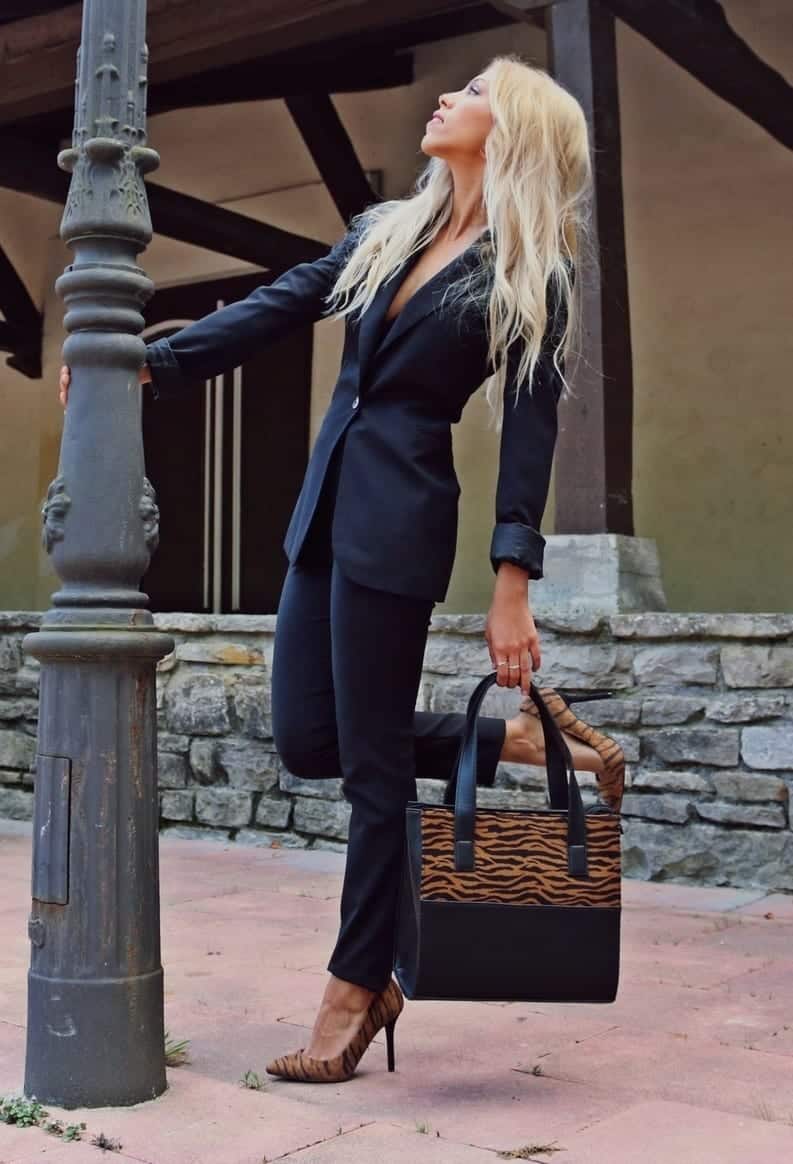 Casual work wear for women.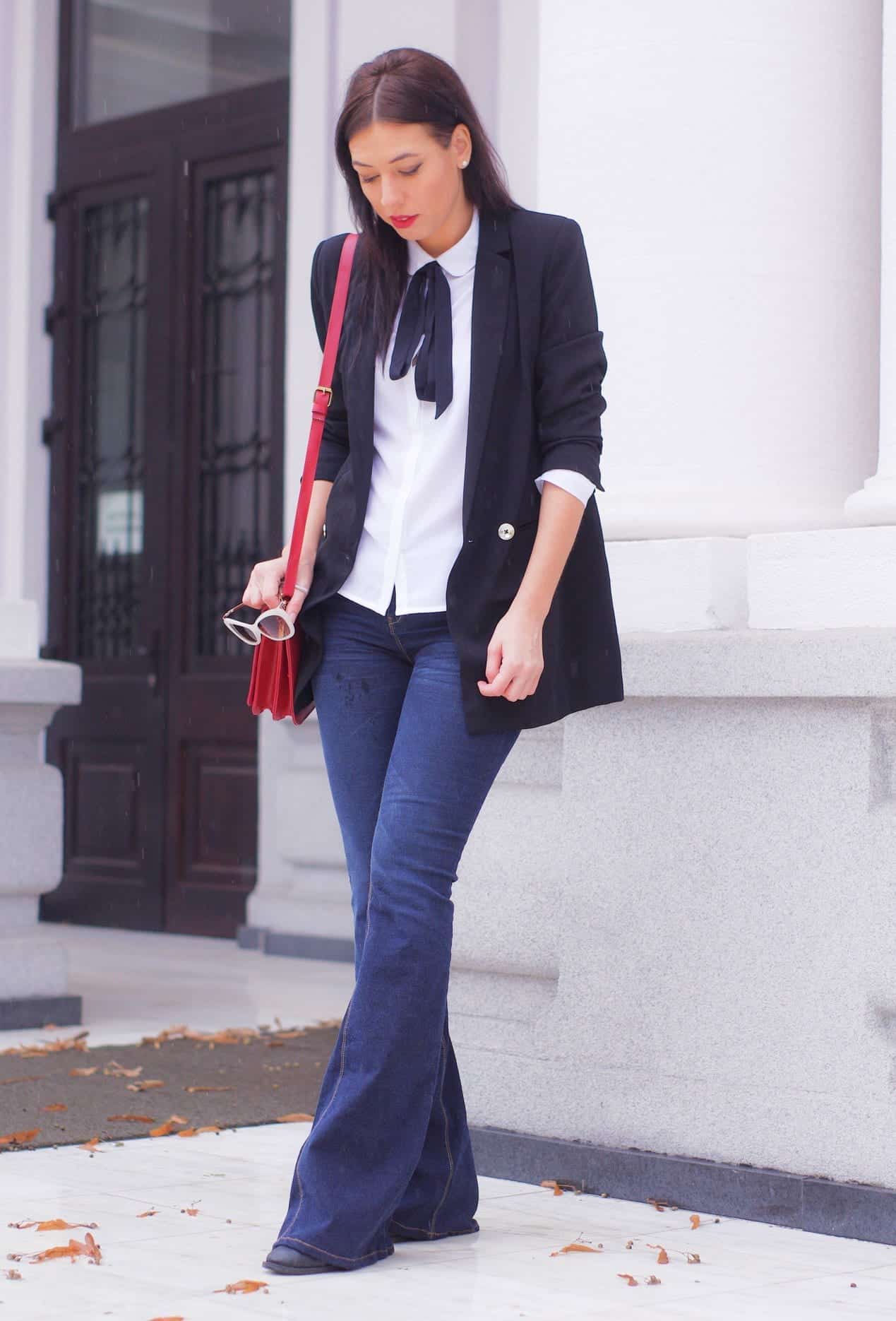 Simple outfits to wear at work
Floral outfits for Office.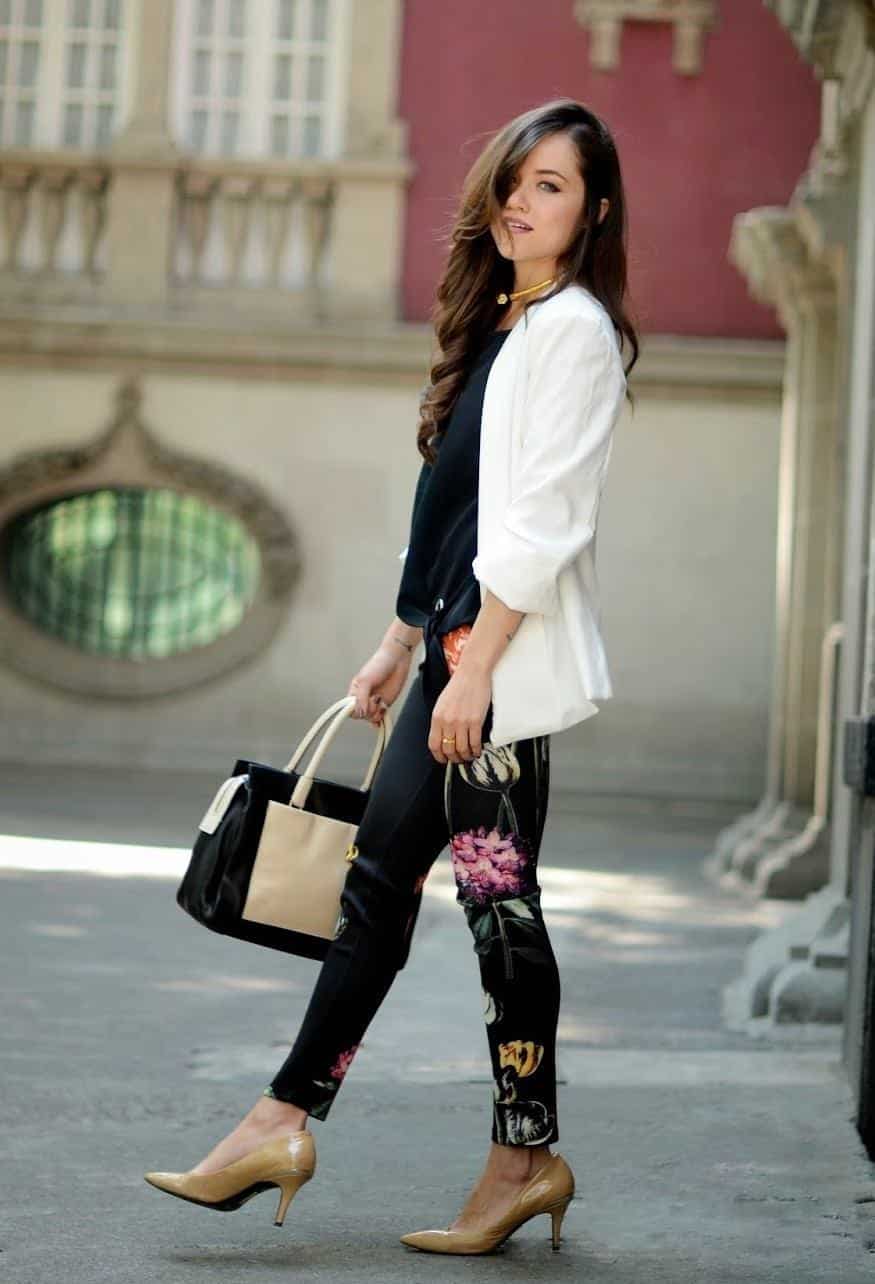 Wear Black Blazer with short Dress.A  perfect business attire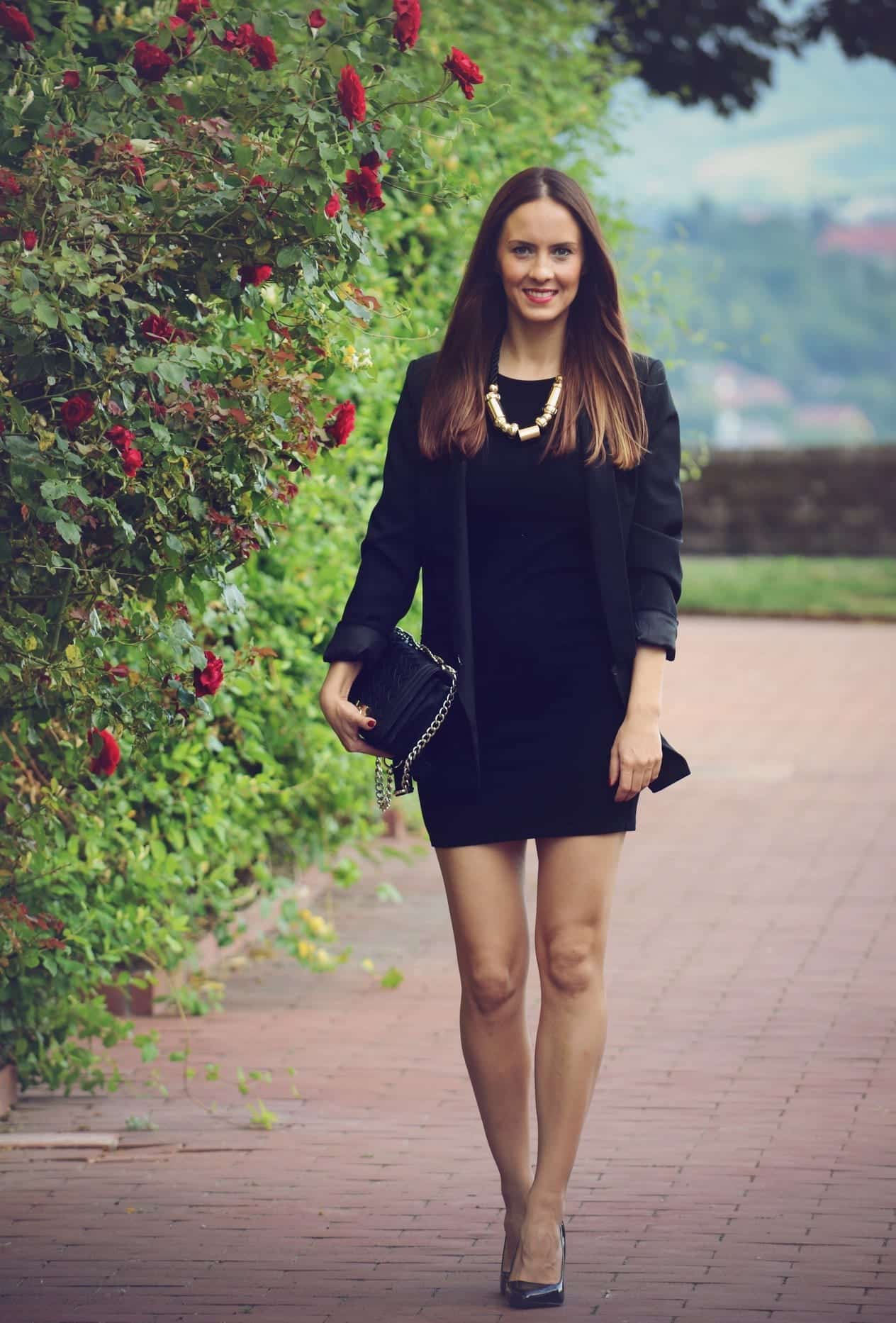 Green Sweater with Green Pants.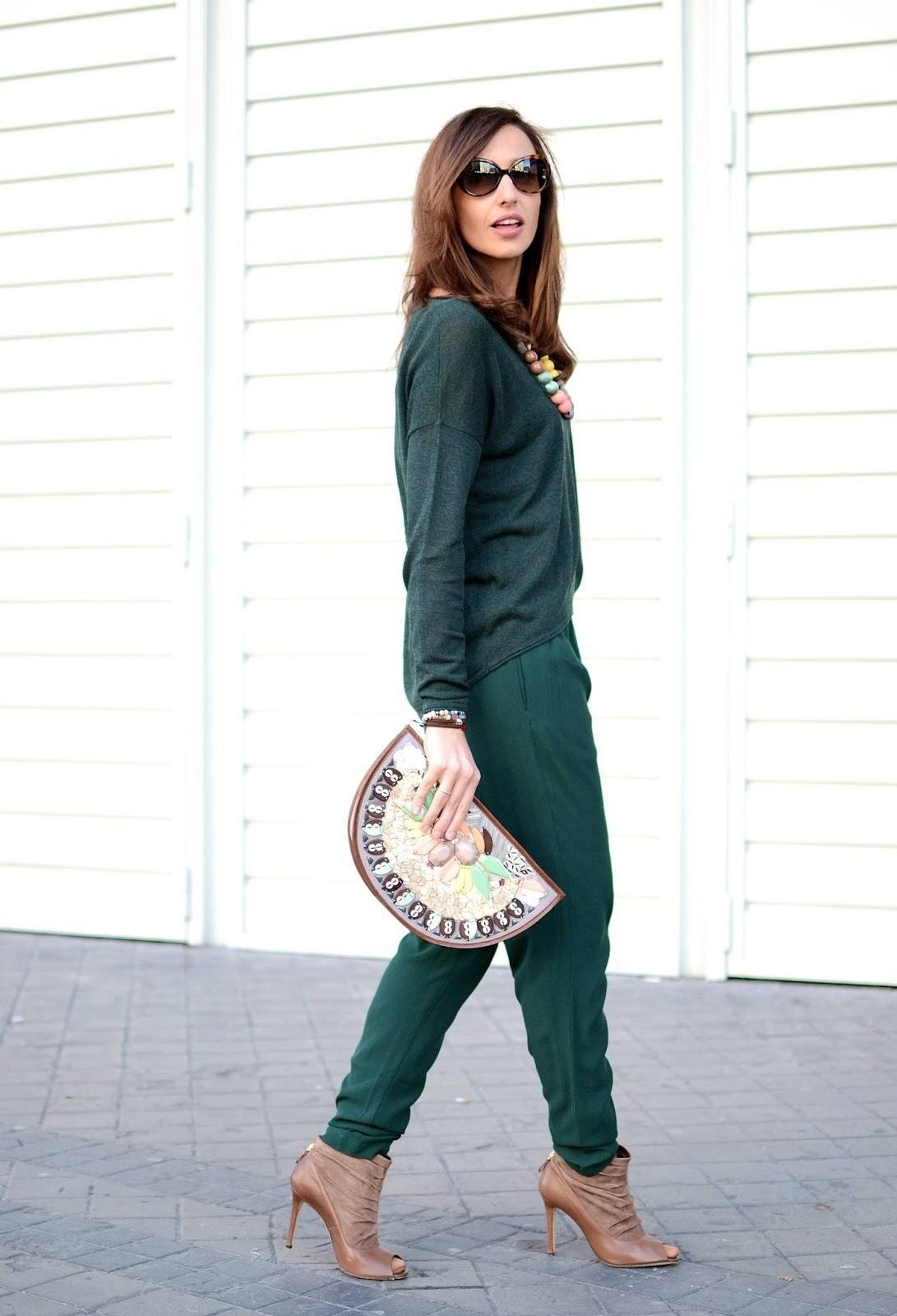 Yellow Blazer with Polka dot Pants.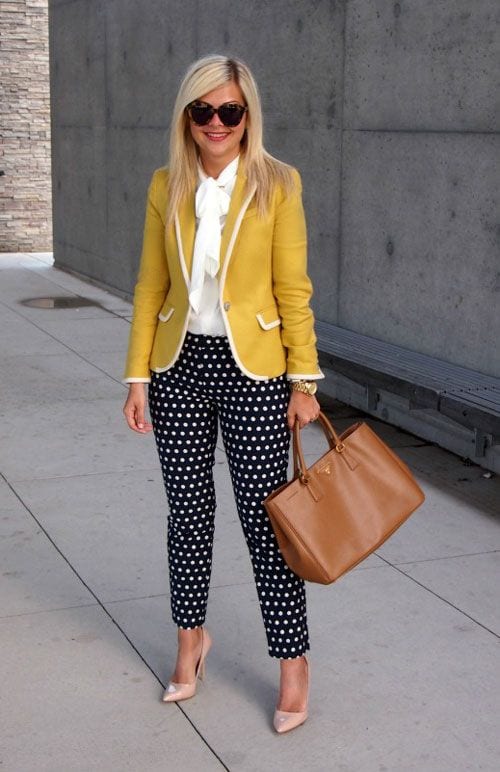 Style Black Shirt with Animal Print Trouser.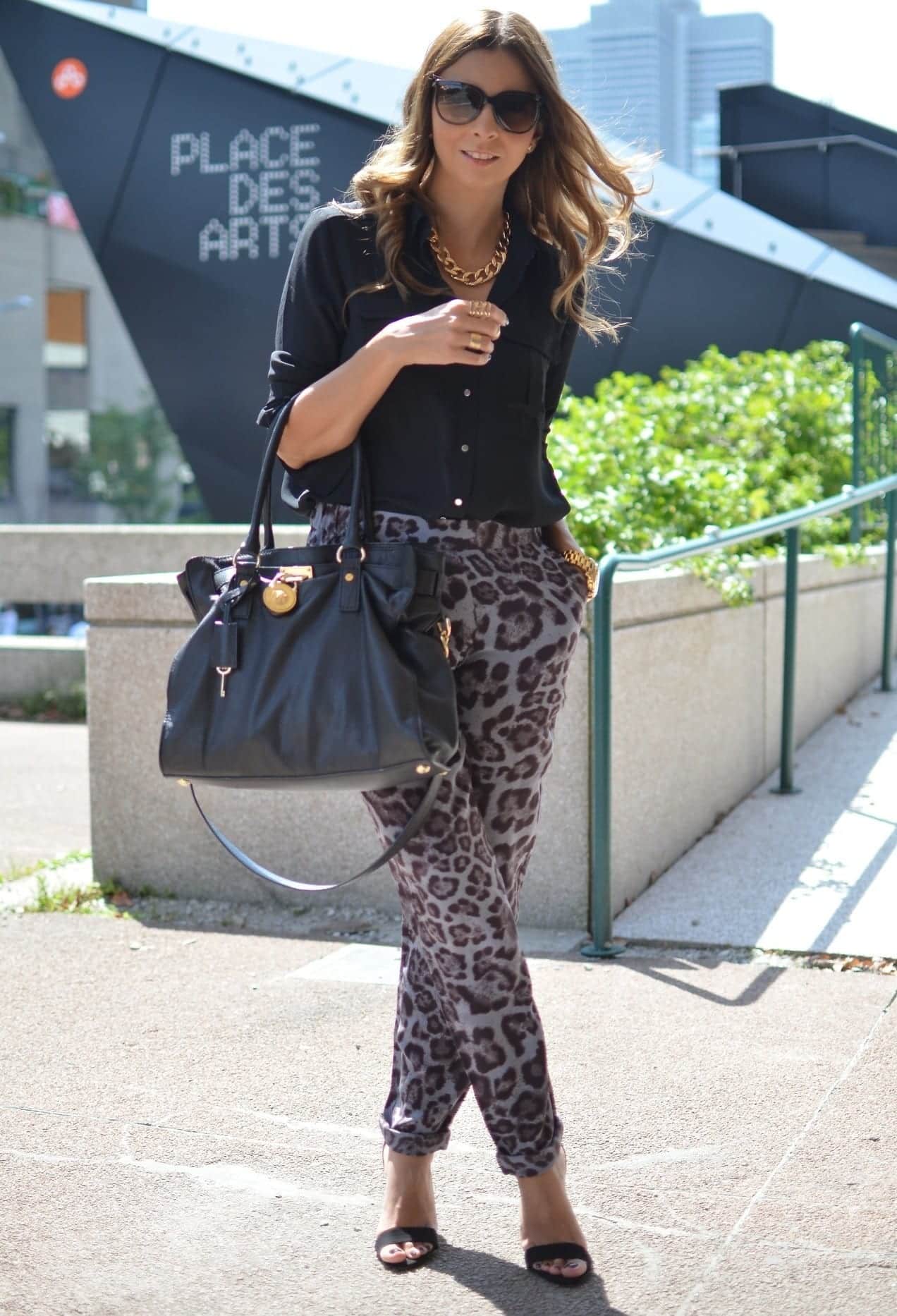 A perfect office chic look.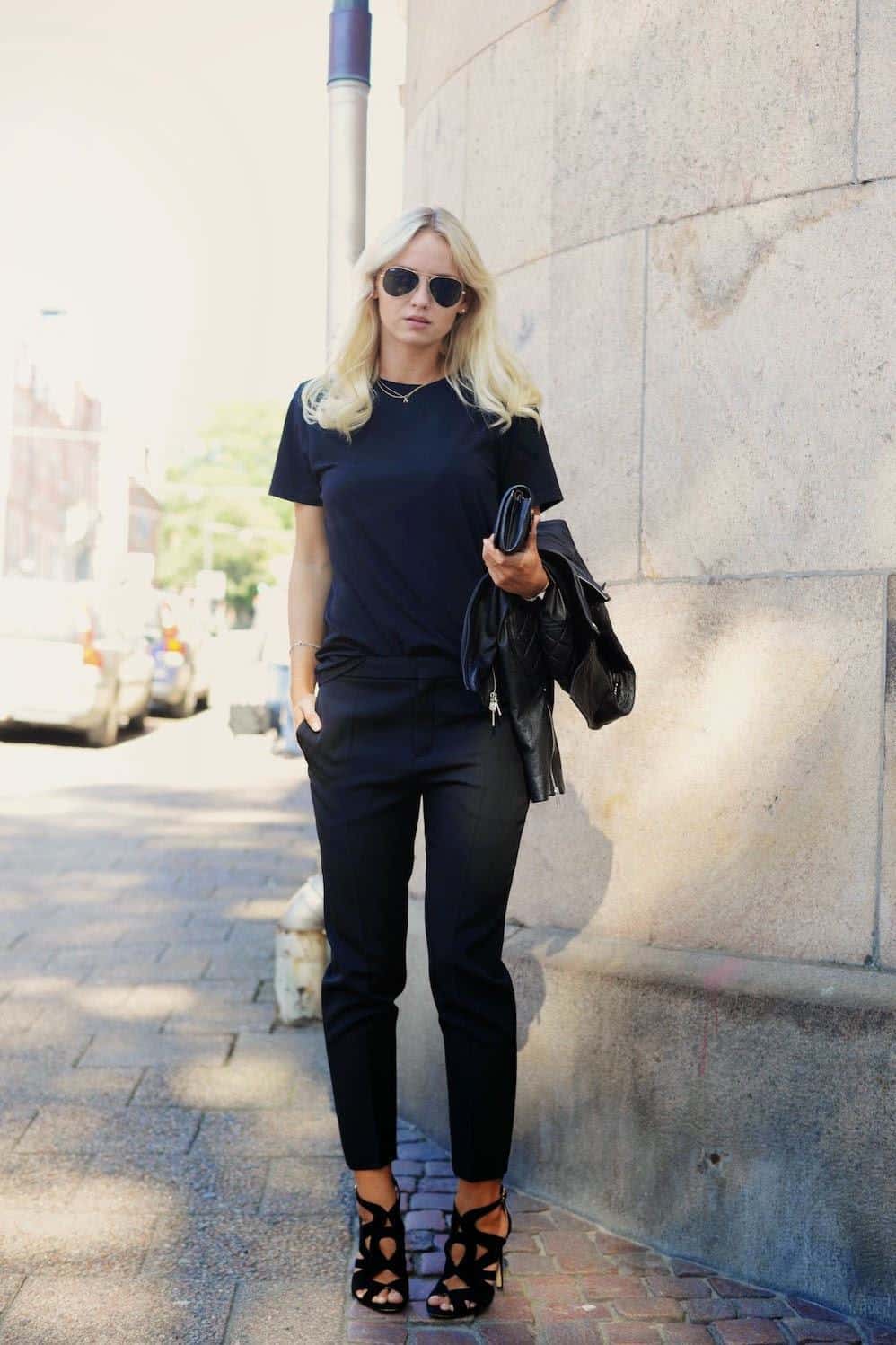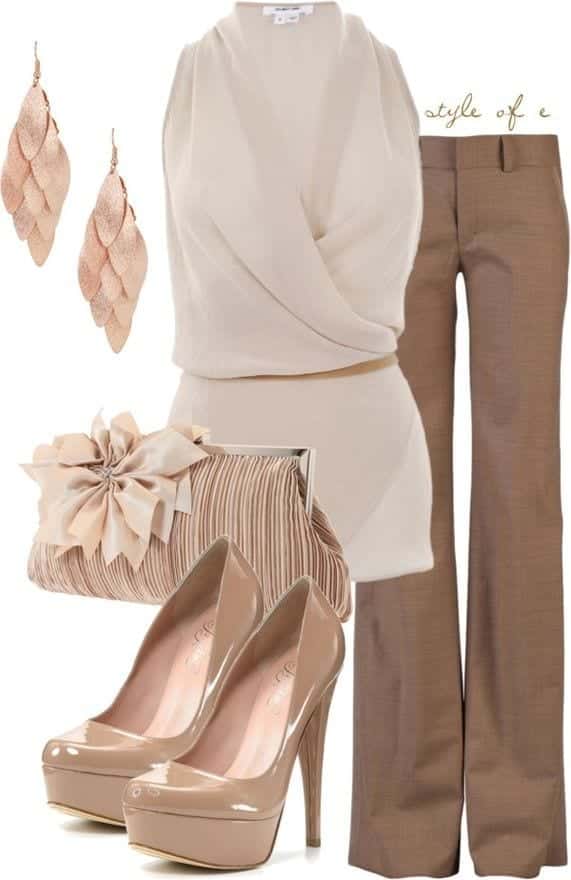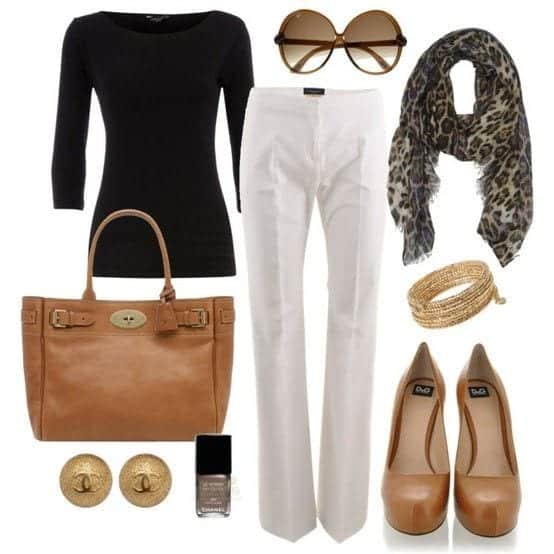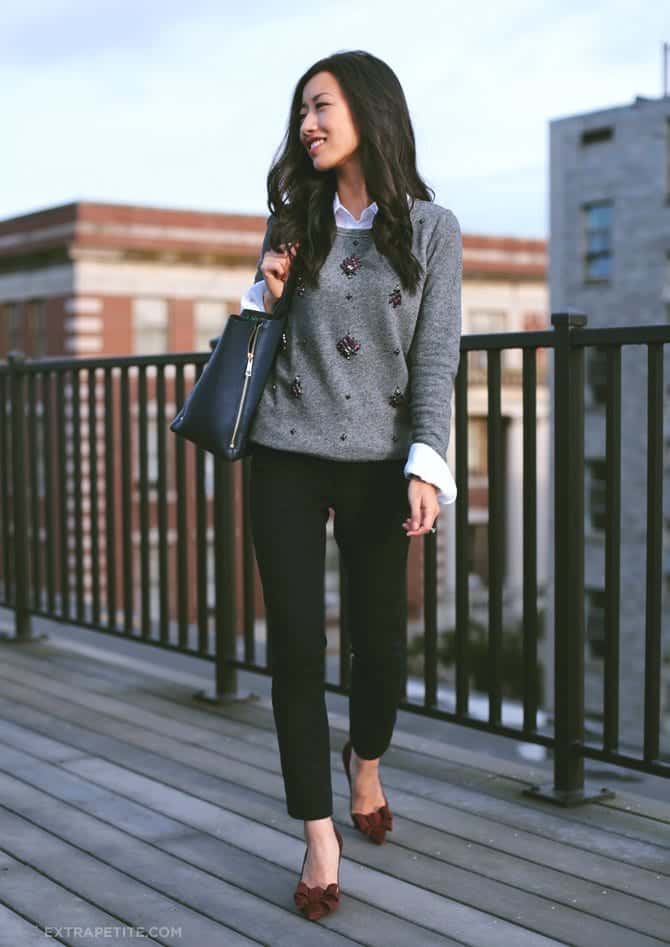 Wear Skirt with black tights