Dystopian is a bold and provocative style that draws inspiration from post-apocalyptic and futuristic worlds. It often features elements such as distressed fabrics, asymmetrical designs, and avant-garde accessories, creating an edgy and thought-provoking look.
If you're looking for a fashion trend that will make you stand out from the crowd? Look no further as we'll dive into everything you need to know about this edgy style, from its origins in post-apocalyptic fiction to its current popularity among fashion enthusiasts.
While it may seem challenging to incorporate into your wardrobe, it can be a powerful and unique statement with the right pieces and styling.
Whether you are attending a themed event, looking to stand out among the crowd, or simply expressing your individuality, in my opinion, this trend is worth exploring.
Here's everything that we'll cover:
what is dystopian fashion?
It involves a mix of rugged, utilitarian clothing and futuristic elements, such as metallic finishes and unique silhouettes. This fashion trend has gained popularity in recent years, particularly among young adults who enjoy pushing the boundaries of traditional fashion norms.
Inspired by the worlds depicted in this genre's novels and movies, it combines elements of post-apocalyptic and industrial aesthetics.
It is mainly characterized by a dark colour palette, distressed fabrics, and accessories like leather straps and metal buckles.
It allows individuals to express their individuality and rebellion against societal norms, while still maintaining a sense of practicality and functionality in their clothing choices.
Dystopia-Core Tips & Tricks!
This upward trend is not just for women, as there are now many options for men to experiment with this style as well.
The futuristic yet gloomy fashion wave offers a captivating and unconventional approach to self-expression.
Whether you're attending a music festival, a themed party, or simply expressing your unique style, it empowers you to stand out from the crowd with its fierce and bold aesthetic.
So, dare to embrace and create your fashion revolution!
Embracing Deconstructed Silhouettes: It is renowned for its unconventional and deconstructed silhouettes. The concept of imperfection and asymmetry takes center stage, giving birth to garments with uneven hems, exposed seams, and intentionally frayed edges.
Embrace this trend by opting for jackets with mismatched buttons, skirts with jagged hemlines, or distressed jeans paired with oversized, asymmetrical tops. These elements add a raw and rebellious edge to your outfit, perfectly capturing the true essence.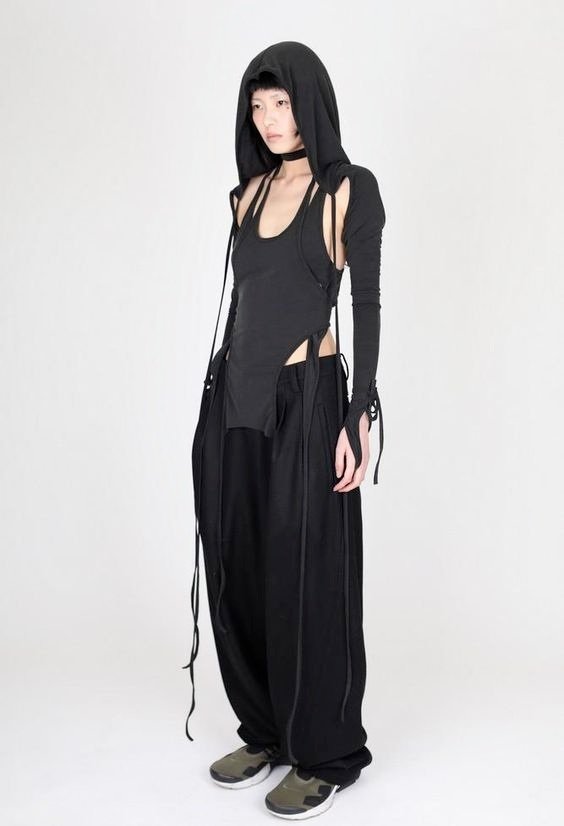 Utilitarian Chic: A defining characteristic of this style is its utilitarian nature. You can draw inspiration from post-apocalyptic worlds by incorporating military-inspired elements into your wardrobe.
Look for cargo pants, harnesses, and tactical vests that exude an air of functionality. Combine these pieces with sleek and minimalistic tops, creating a striking contrast between the rugged and the refined. To fully indulge in it you can accessorize with chunky boots, belts, and bold statement jewellery.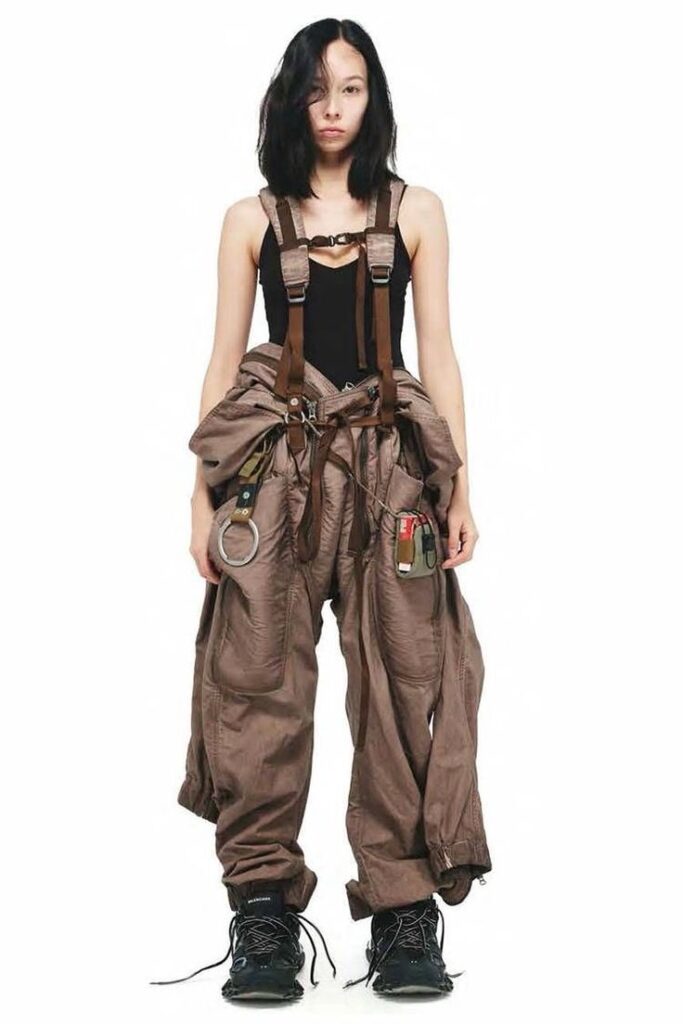 Futuristic Fabrics and Textures: This style of fashion calls for experimentation with fabrics and textures. Explore metallic finishes, holographic materials, and reflective surfaces that evoke a sense of otherworldliness. Incorporate these elements into your outfits through jackets, skirts, or accessories to add a futuristic flair.
Additionally, you should consider fabrics with distressed or weathered effects, symbolizing the wear and tear of a dystopian world. Think ripped fishnet stockings, worn leather, or mesh overlays for an edgy and textured look.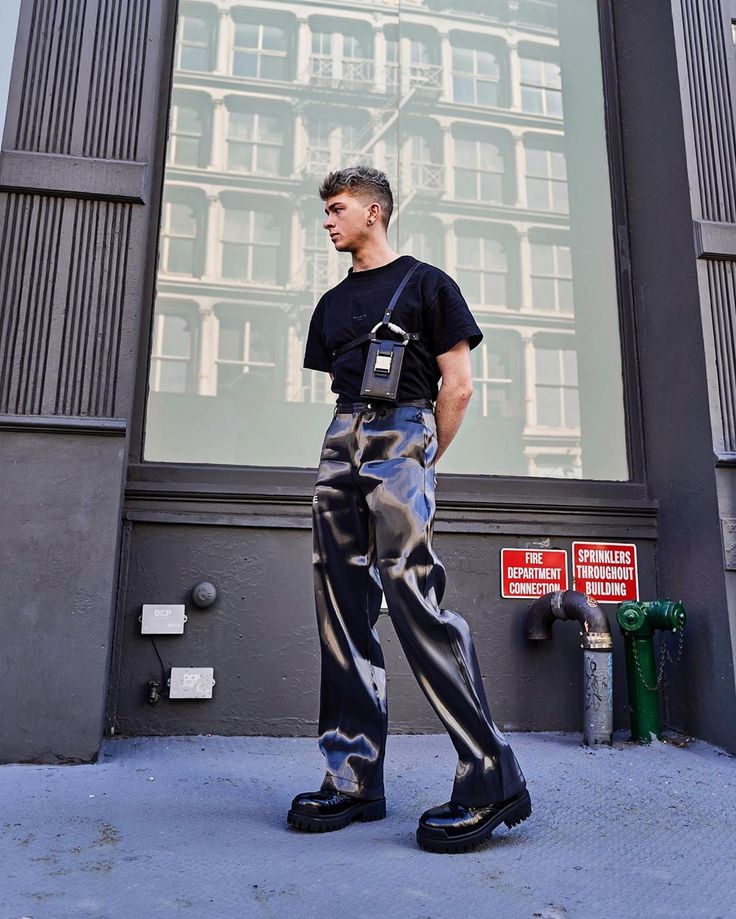 Monochromatic Palettes with Accents: While this genre is often associated with muted and monochromatic colour palettes, don't be afraid to add bold accents to your ensemble.
Opt for a predominantly dark base, and then introduce pops of vibrant colour through accessories or statement pieces. A bright red scarf, neon shoelaces, or a striking blue handbag can infuse your outfit with energy and create a visual focal point.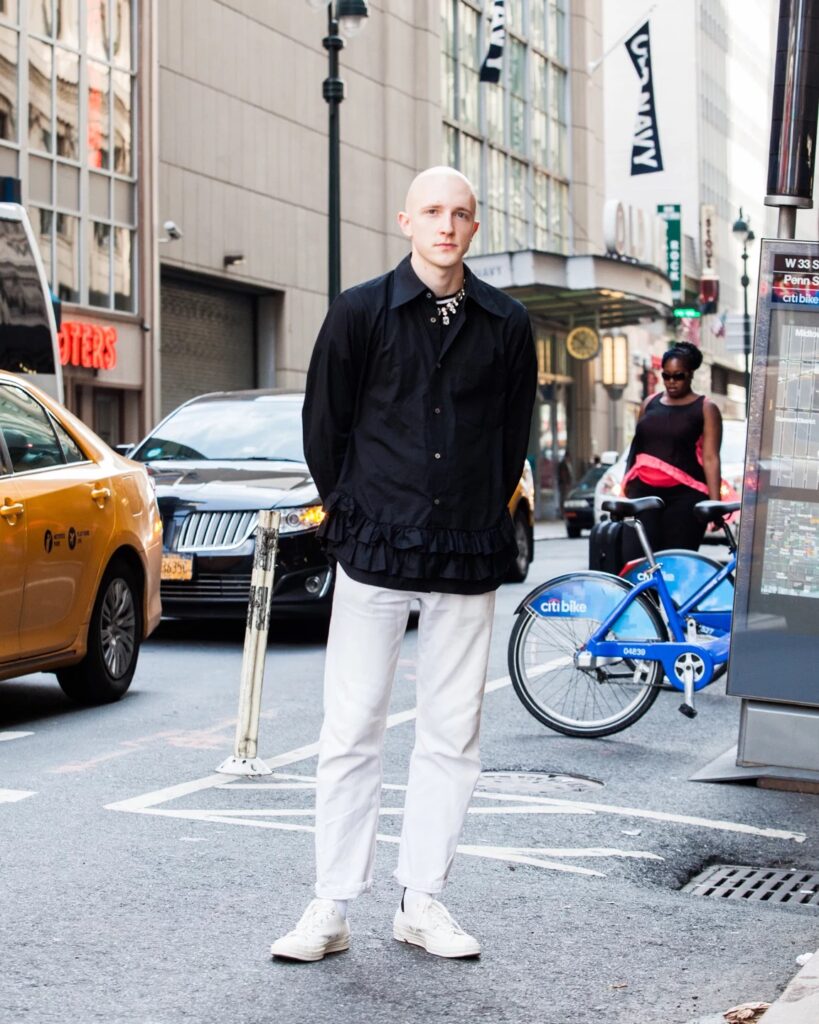 Remember, it's all about finding the perfect balance between darkness and vibrancy.
Women's outfits
20 – Green graphic hoodie with cargo Midi-skirt & black boots
19 – Black full-sleeve top with a mini matching skirt & mesh leggings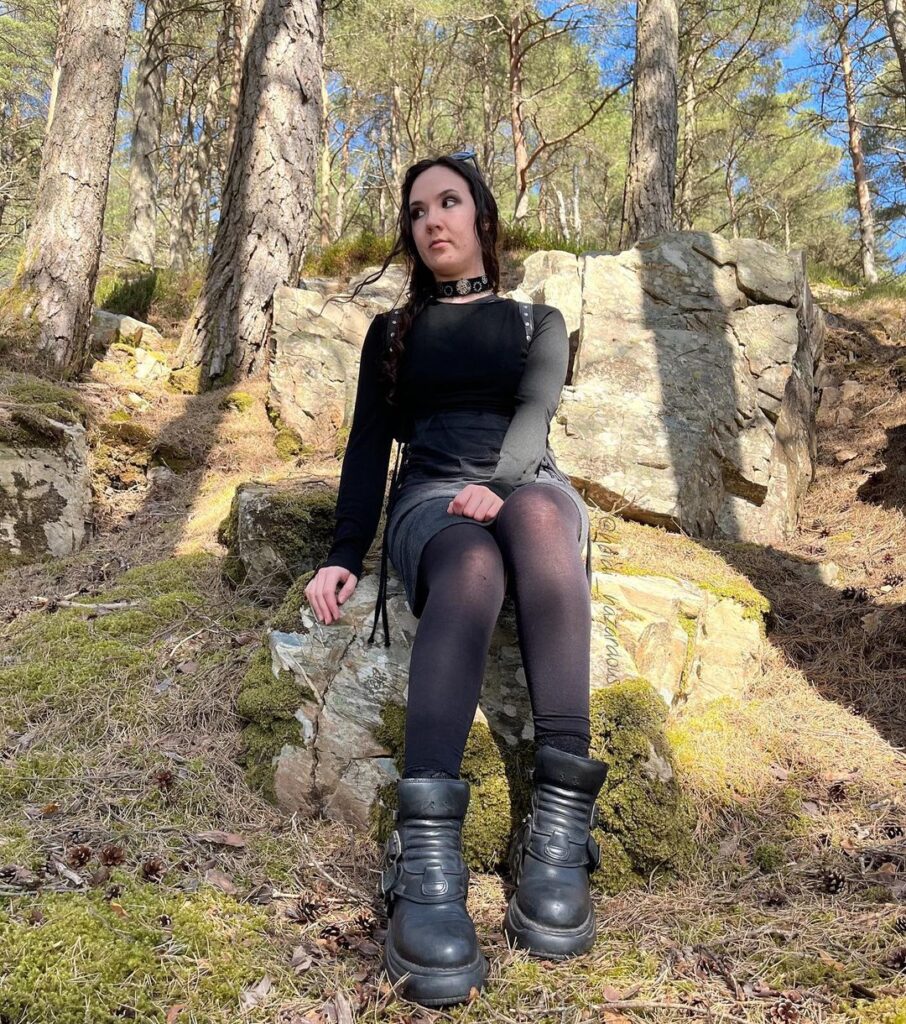 18 – Halter Top with pink detailing paired with black wide leg pants
17 – Open mesh cover-up with black bralette & shiny black ruffled pants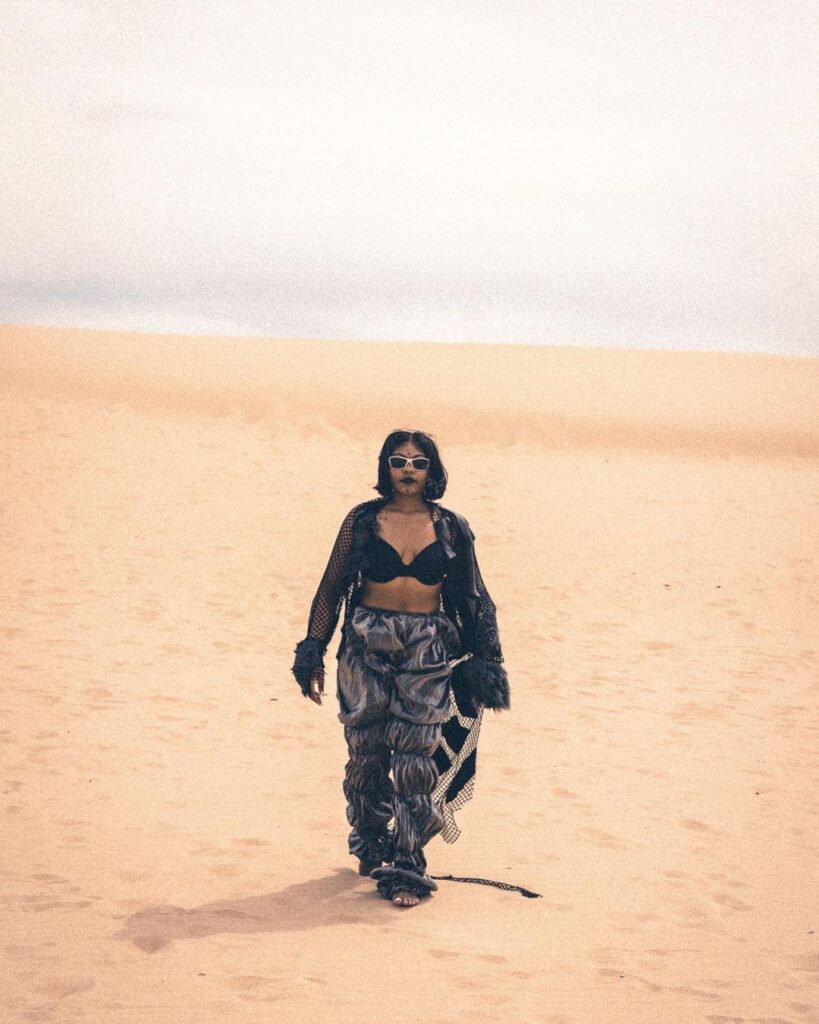 16 – white cover-up with a black jumpsuit & long white leather boots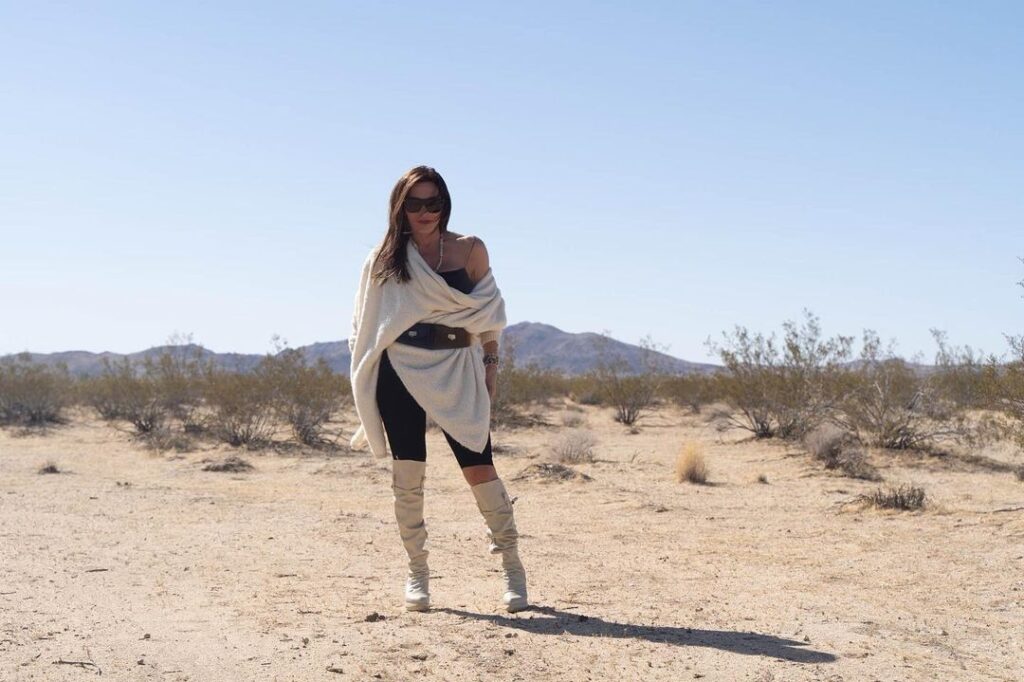 15 – Green distressed Knit Dress with grey socks and open boot heels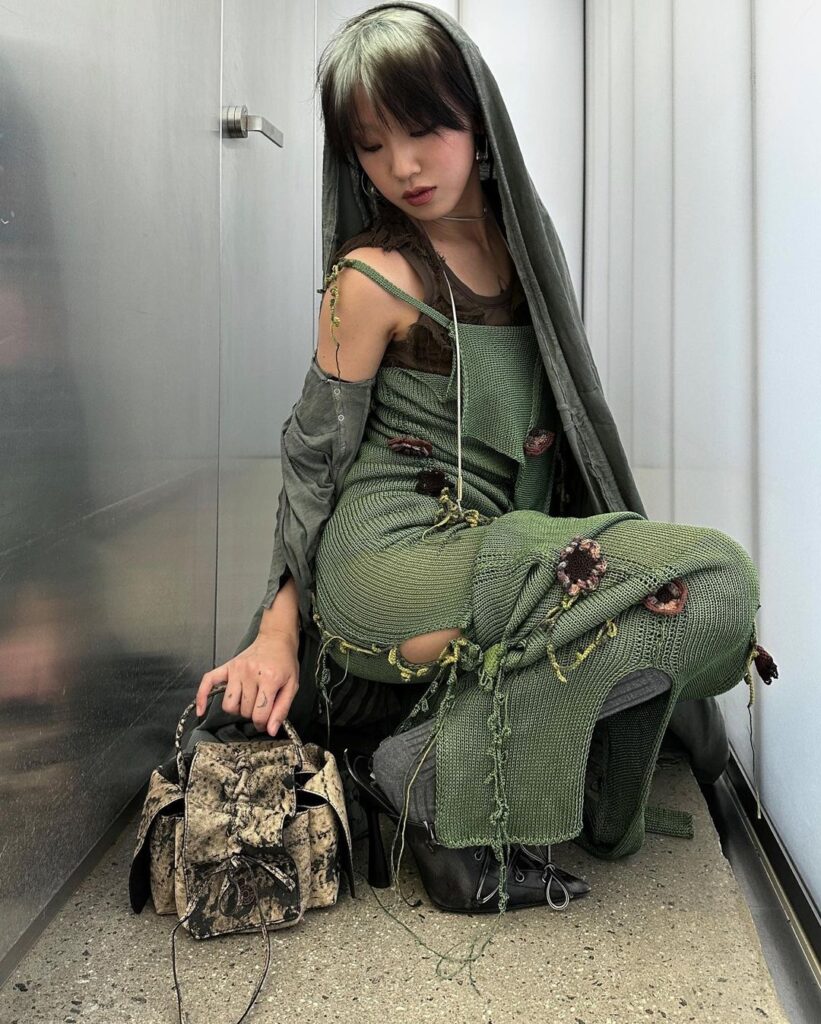 14 – Futuristic Silver Slip dress with Black Pump Heels
13 – Black Squared neck top with cargo mini-skirt paired with fishnet stocking and high boots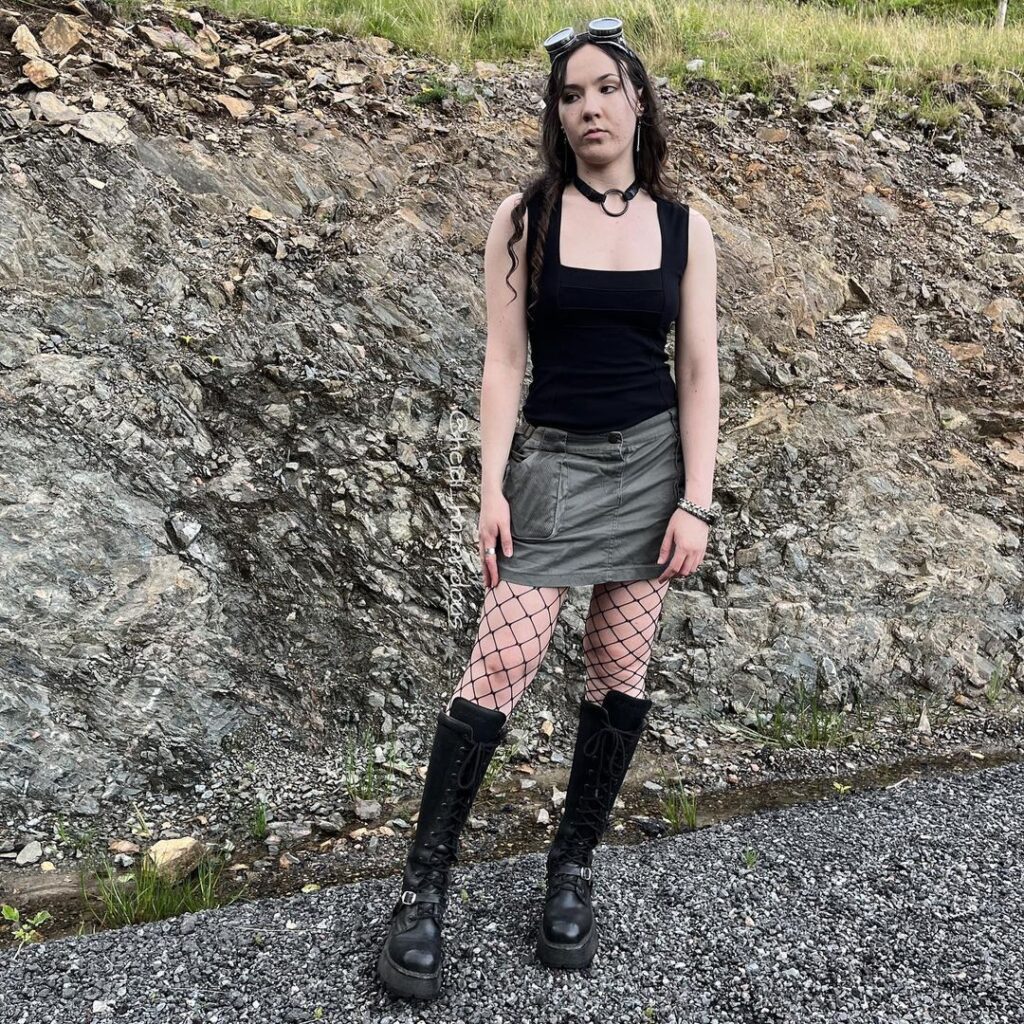 12 – sheer sleeveless dress paired with off-white arm sleeves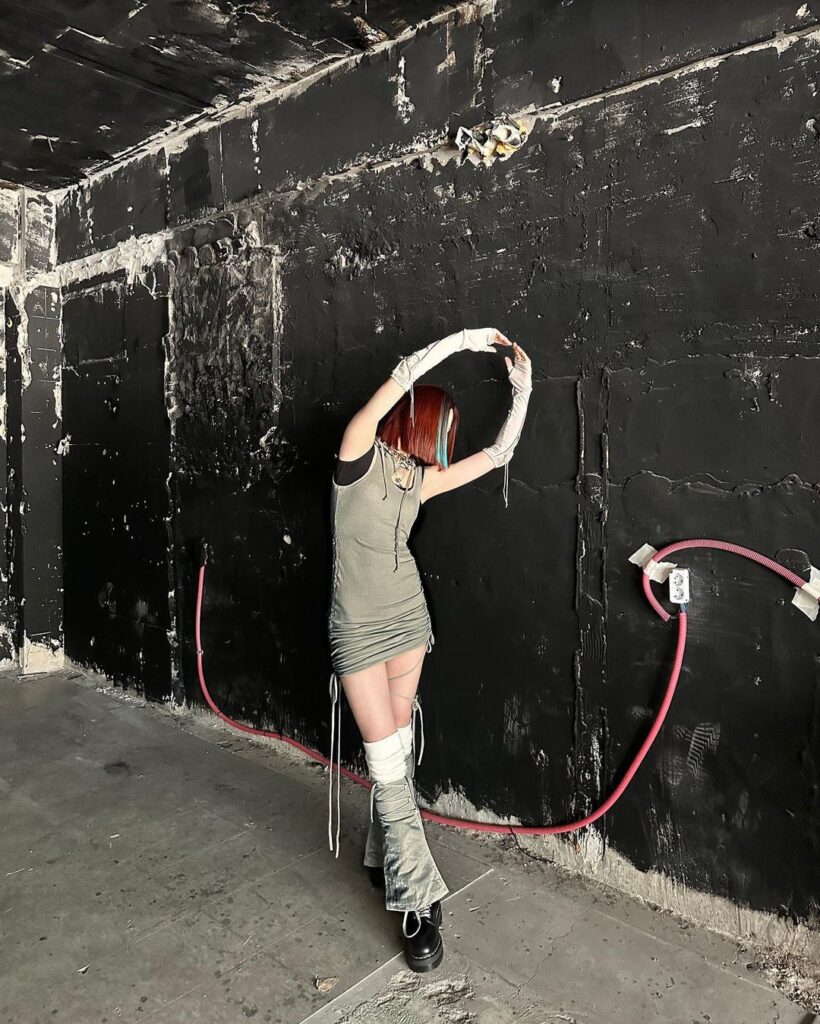 Men's Outfits
11 – Black Leather Jacket with Brown fur vest paired with matching pants
10 – Oversized Two-piece ruffled with purple edged seams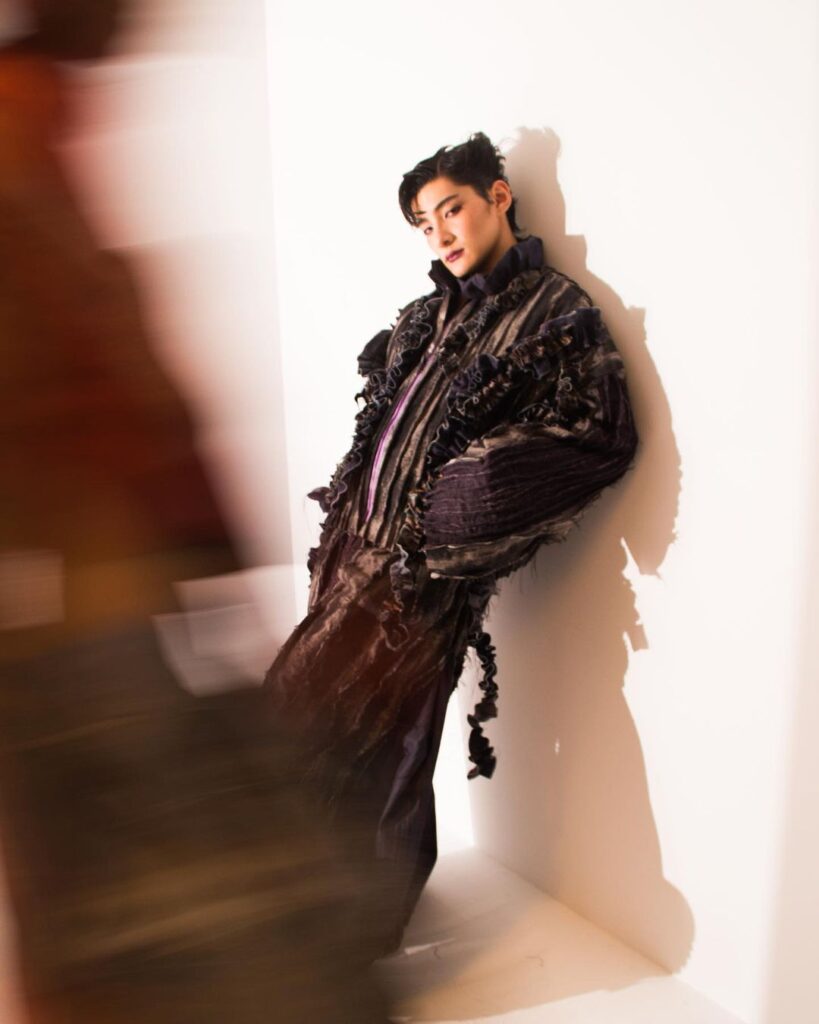 9 – Leather Jacket paired with black skirt and knee length boots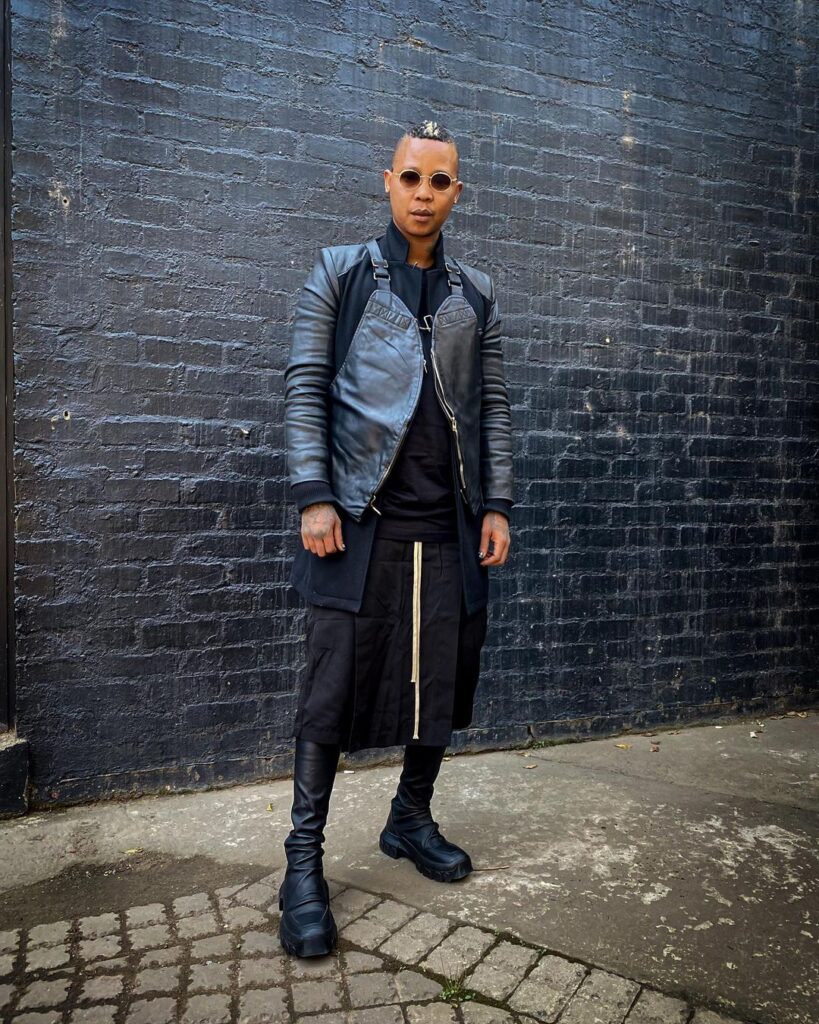 8 – Red cargo pants and black puffer jacket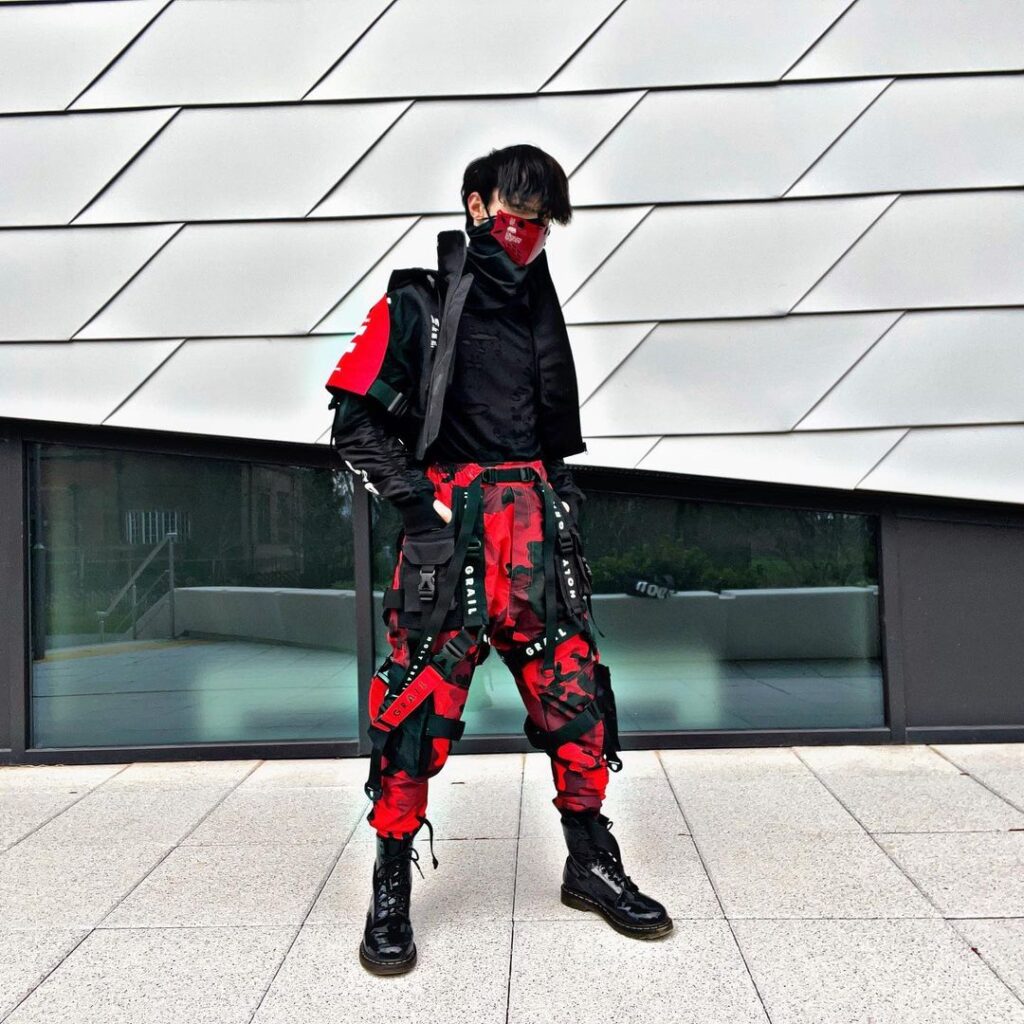 7 – Snake Print shiny top with black bell bottom leather pants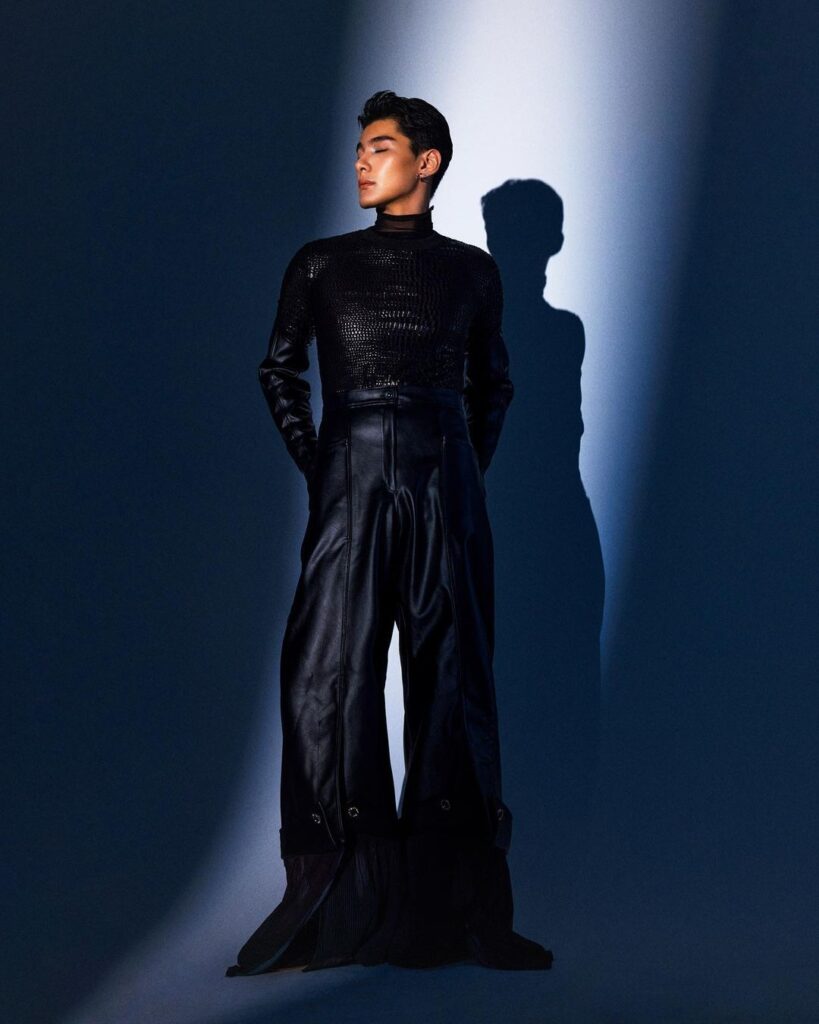 Celebrity Inspiration
6 – Travis Scott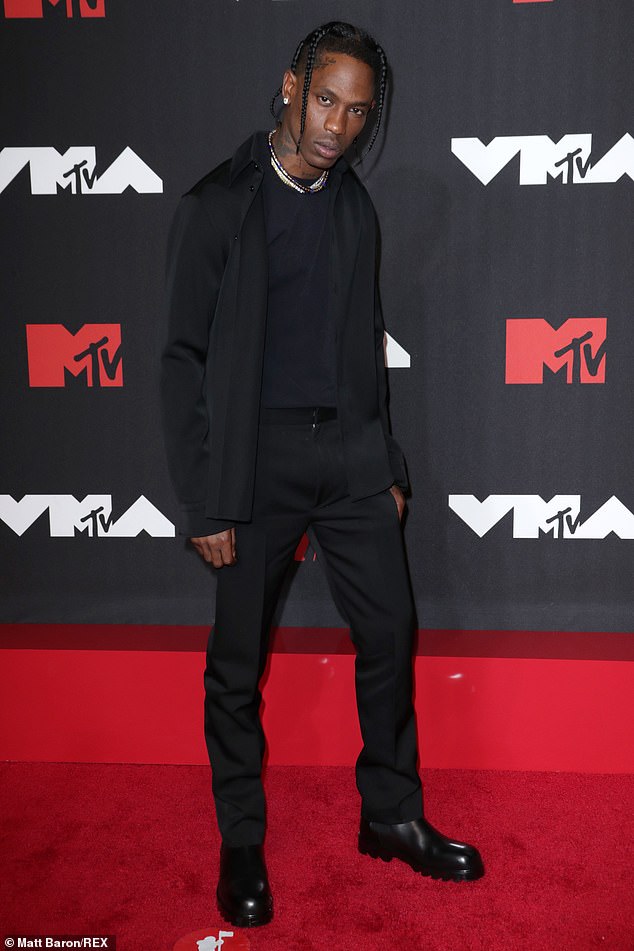 5 – emily ratajkowski Sleek Leather Look with high-rise purple leather heels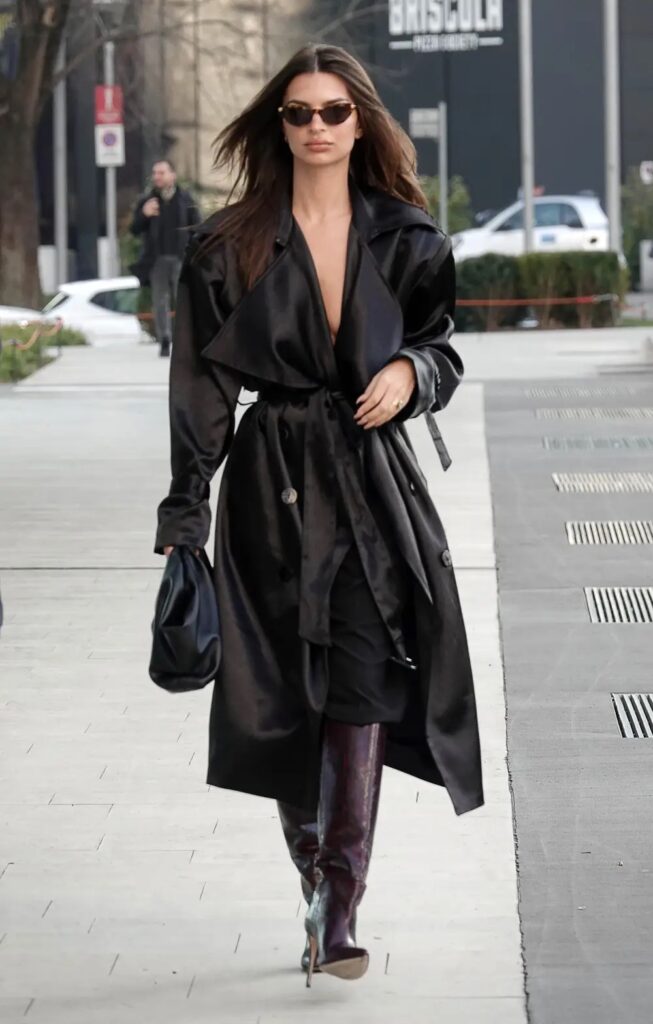 4 – Kendall Jenners Take On dystopian fashion trend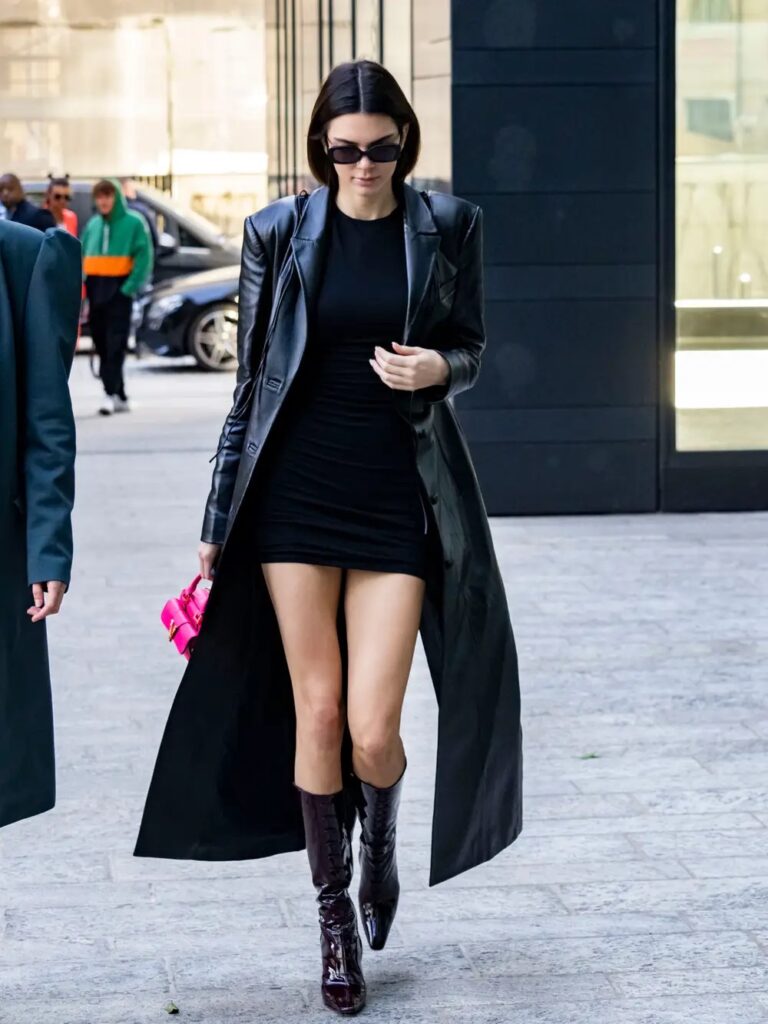 3 – Usher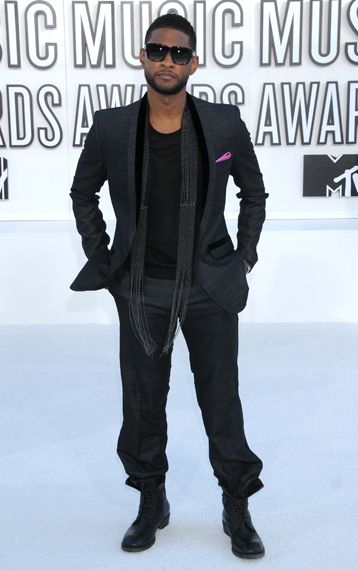 2 – Julia Fox's fiery look!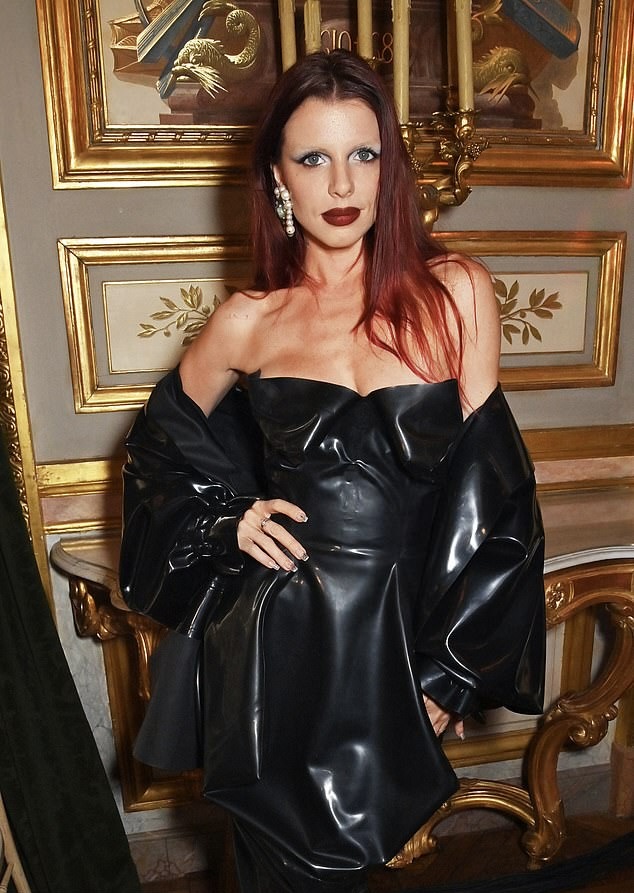 1 – Hailey Bieber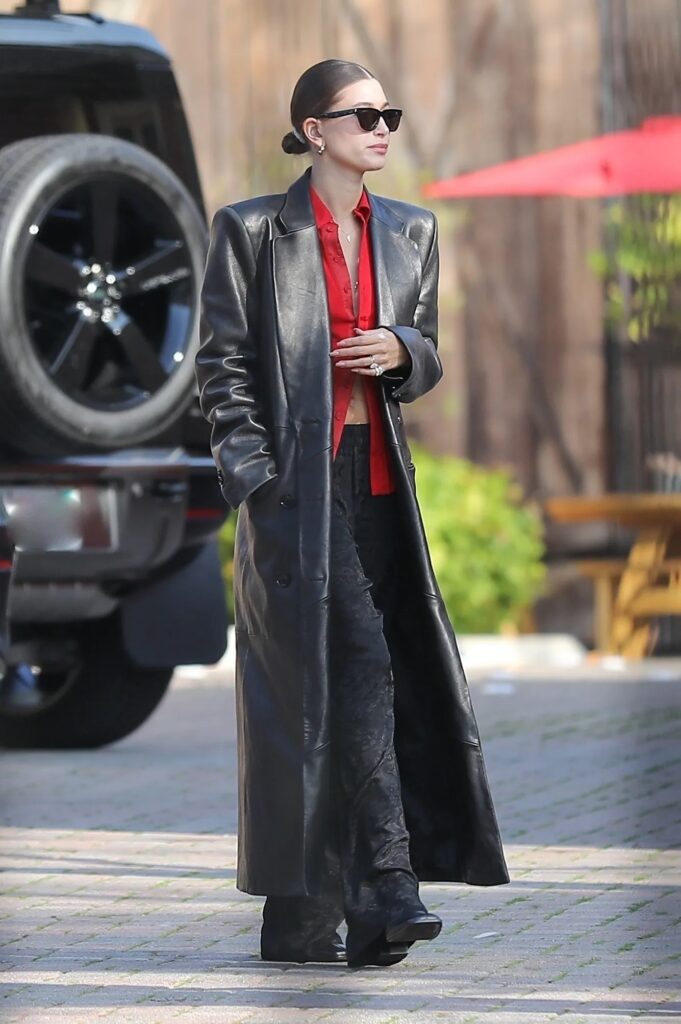 FAQs
How is dystopian fashion different from other fashion styles? What are some common elements of dystopian fashion?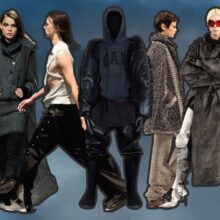 Dystopian fashion sets itself apart from mainstream or traditional fashion by embracing a more unconventional and avant-garde approach. It challenges societal norms and often reflects a sense of rebellion or the aftermath of a dystopian society. While mainstream fashion focuses on trends and commercial appeal, it leans towards experimentation, individuality, and an exploration of alternative aesthetics.

Common elements of dystopian fashion include a mix of industrial and military-inspired clothing, dark and muted color palettes, asymmetrical cuts, distressed or deconstructed garments, unconventional silhouettes, futuristic accessories, and a sense of utilitarian functionality. The aim is to create a visually striking and often unconventional look that embodies a dystopian narrative.
How can one incorporate dystopian elements into their everyday wardrobe?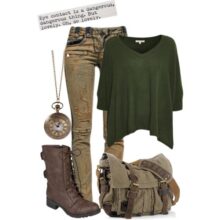 Incorporating such elements into everyday fashion can be done through small details or accessories. Experimenting with distressed or layered clothing, incorporating unconventional materials, wearing dark or muted colors, and accessorizing with edgy or futuristic pieces can all contribute. It's about embracing individuality, exploring alternative aesthetics, and creating a personal style that reflects a dystopian influence.
Where can one find dystopian fashion?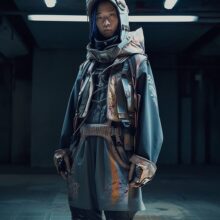 It can be found in various places. Some designers specialize in creating dystopian-inspired clothing and accessories, and their collections can be found in select boutiques or online stores. Additionally, alternative fashion subcultures such as cyberpunk, goth, and steampunk often incorporate elements. Thrift stores, DIY fashion, and upcycling can also be great sources of such style.
University student by day and a ferocious writer by night. As an avid homebody, I'm a lover of naps, cookie dough, and currently residing in the borough I love, most likely multitasking. :)