Wedding Outfits For Men Over 50. Being in your fifties doesn't mean you have to dress a certain way. Dress right for a man your age instead of imitating the style of a man in his 20s, 30s, and whatnot. Your lifestyle and your work may influence the way you dress.
While men in their 50s have the ability to make a statement, we can agree that the clothes you're buying in your younger years aren't going to help you with your style for the rest of your life, especially when attending weddings. One problem you might have in your 50s is finding clothes that fit. Unfortunately, many brands that focus on fit are solely for younger men and teenagers. H&M and Uniqlo tend to have clothing in smaller sizes only, so it is a question if these brands are appropriate for older men.
Ensure that everything you wear is well put-together, with deliberate style, and adds up to a well-structured "outfit" rather than just some random clothes combined.
What to Wear to a Wedding?
The Tailor As Your Friend.

Keep your friends close, and the tailors closer. The purpose of having a tailored fit is to make your body look good. Keeping your adjustments up to date is important, especially if your body changes in weight or proportion, which is common in older men. Look for the best tailors in town – experienced men with your measurements on hand and a good understanding of your preferences.
Another perk of working with a tailor is that they can keep any medical-related alterations discreet. There are tailors out there who are doing a great job for men with partial paralysis, motor problems, and other similar conditions.

Best Colors For Old Men. 

Most dark solids work well together when they're paired up in an outfit.

 

This especially applies to suits. Dark colors make you appear slimmer, while light colors reflect light and have a bulking effect that can give the illusion that you're bigger than you actually are.
Wearing dark colors with confidence can make you look more mysterious and your outfit will look more expensive. Try to experiment with dark blues, dark browns, dark burgundy, and black. If you like patterns, go for subtle, small prints or patterns that are close in color. For example, a dark navy shirt with slightly lighter navy patterns vs. a dark navy shirt with lots of white stripes. Avoid bright acid and pastel colors.
Comfort Before Style. A

ge and illness hit older men differently, and at times they least expect it. So even if it takes you to wear orthopedic shoes, bringing a cane or an extra-long jacket to drape over a curved spine, so be it. Always consider comfort before style, especially with your choice of shoes, because with old age comes the great hassle of aching feet.

Keep it simple. As much as you want to respect the dress code, try not to outshine the groom by going overboard with your outfit.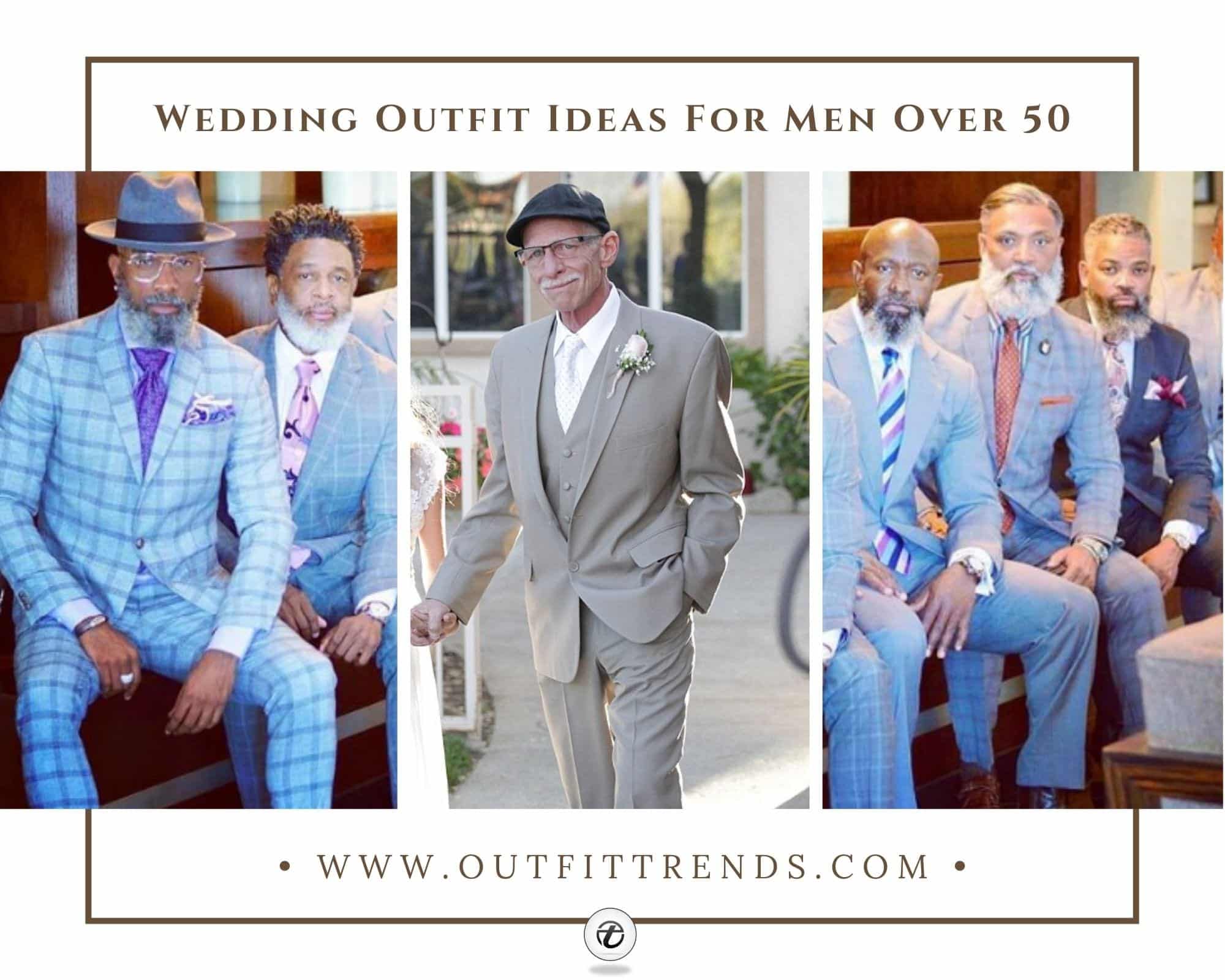 What To Avoid
You don't want people to think you're trying too hard to look younger. That said, you might want to cross out the following from your list:
Novelty neckties. As much as you want to show a glimpse of your childhood to look younger, I'm afraid that won't work through pulling off ties with cartoon prints. At this age, your ties should have a hint of elegance and should be made of silk.
Overly trendy hairstyles. If you're losing your hair, any style that's more than a half-inch long is a big NO.
Baggy clothing. They look awkward and will make you appear even older than you already are.
Tight clothes. It would really be too hard for older men to move comfortable in skinny trousers and a very fitted shirt.
No belts are required if you are wearing tuxes at weddings. However, a cummerbund or a waistcoat is a must. Just don't wear both at once.
Hawaiian and Camouflage Prints. 
No ripped jeans.
↓ 20 – Vintage Wedding Attire
Show a glimpse of decades past with your wedding attire. Vintage weddings involve colors and patterns in ways that make them distinct from traditional ceremonies. This is the perfect time to show off your unique accessories, like cufflinks or a boutonniere lapel pin. Opt for an off-white or ivory suit, but keep in mind to carry a humble ensemble because, after all, the spotlight should be on the groom and not on you. You can get more ideas from these Amazing Men's Suits Combinations to Get a Sharp Look.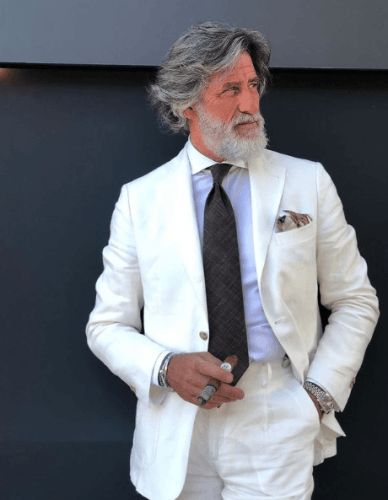 ↓ 19 – Spring Wedding Attire
Add some flavor to your look with accessories, and wear a light-colored suit. If it looks to be a rather cold day, try grey or blue. Find suits made of linen and cotton fabric.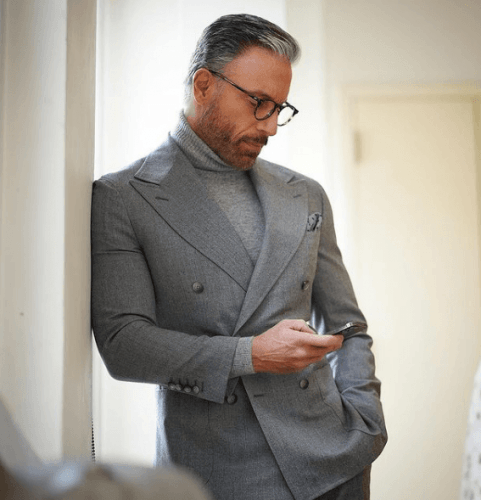 ↓ 18 – Fall Wedding Outfit
The key to fall wedding suits is layering. It's a good move to wear a vest that you can easily lose if it ever gets too warm. Blue tones are best for fall and winter. Find a pair of brown leather or suede shoes to complete the look. Here are different Ways to Wear Blue Suits with Brown Shoes.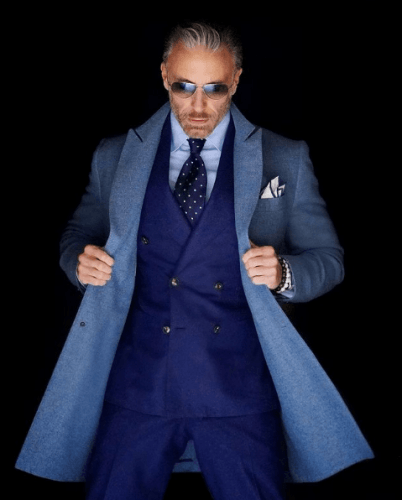 ↓ 17 – No Dress Code
You don't want to outshine the groom, so apparently, a tuxedo is off the table in the meantime. Instead, aim somewhere between a casual and cocktail dress code outfit. Opt for a monochrome look to be safe, and you know no one goes sideways with an all-black outfit, especially on weddings.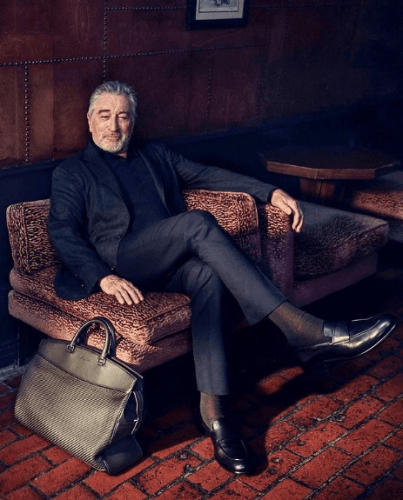 ↓ 16 – White Tie Wedding
White tie attire is the most sophisticated dress code of them all. So if someone invited you to a white tie event, that means you're kind of a big deal, and you must do a great job showing that you deserve the invitation by showing some elegance through your outfit.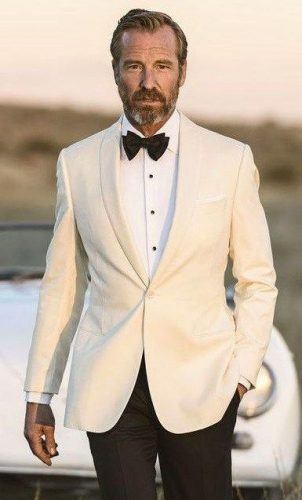 ↓ 15 – Cocktail Wedding Attire
Go for business-casual – just make sure your outfit shows a little more personality than your typical 9 to 5 office wear. A blue roll neck sweater layered with a blazer in a lighter tone would be suitable for a cocktail wedding. Keep it less formal by leaving the coat unbuttoned. No need for a belt.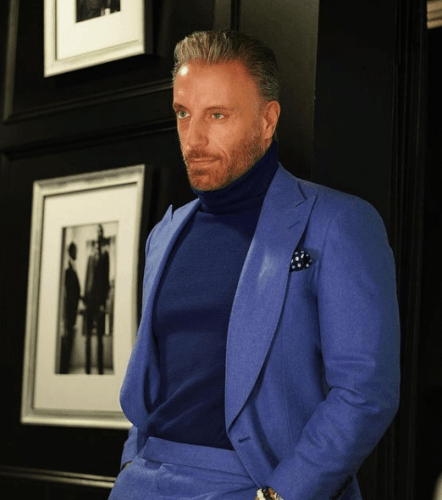 ↓ 14 – Black Tie Optional
This is less formal than the ACTUAL black tie dress code. But it doesn't mean that you can wear whatever you have in mind. Play cool – wearing a dark suit is the standard option. Then try a black satin necktie or a black-and-white patterned bow tie.
↓ 13 – Soft Tweed For Winter
Tweed fabric is a fuzzy and wooly stuff, and it often blends different colors of threads, creating a subtle pattern and the visible texture of the cloth itself. Don the style that has been the trademark of Oxford professors and British countrymen for generations. Your undershirt should be a dress shirt and tie, or a soft rollneck shirt — your choice. You can also slip an unmatched vest underneath to achieve a country esquire feel. Finish off the look with some leather shoes like brogues or monkstraps, or with a pair of dress boots for a subtle equestrian vibe.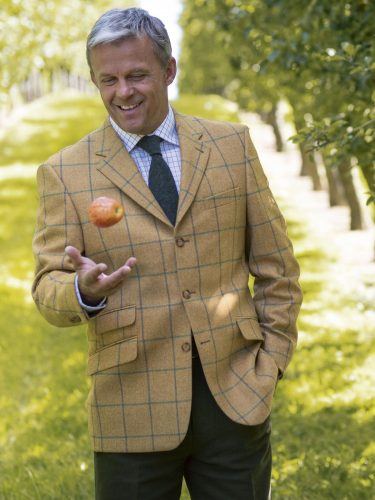 ↓ 12 – Best Shirts For Men Over 50
Blue button-down is a great choice for older men. Blue is a universally flattering color for matured men, especially those with grey or silver hair and light or medium skin tones. Another shirt that you must have in your wardrobe is a white one, in fact, buy 3-4 white shirts in different shades such as off-white or dove-white and make sure that you go for the good quality ones. These white shirts can be paired with a number of suits which is why you need them. 
Avoid logo tees for formal occasions like weddings. That means no band names, no corporate brands, nothing at all! Leave them to the younger men. But if you are really required to wear a T-shirt, go for close-fitted and dark ones.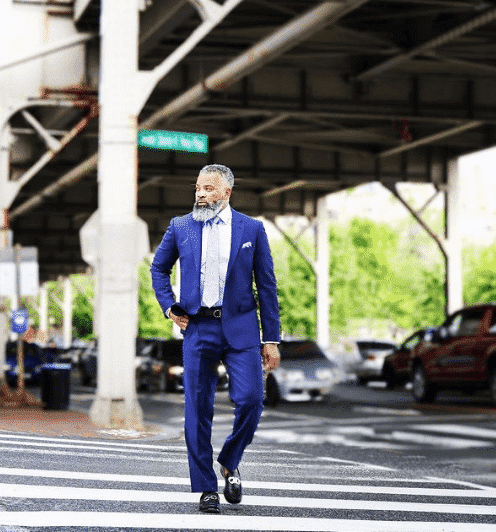 ↓ 11 – Jeans For Men Over 50
When wearing denim, leave the running sneakers at home. Stop wearing actual trainers with jeans. Instead, get yourself a few nice pairs and colors of casual sneakers, one in plain white and another in black. And invest in slick selvedge jeans in a solid colour. Choose a slim or straight, not a skinny, fit. You can pair your jeans with a navy blue blazer and a black tee as the undershirt, and it must be kept tucked in to maintain a little formality for the wedding. Your belt should ideally match your shoes.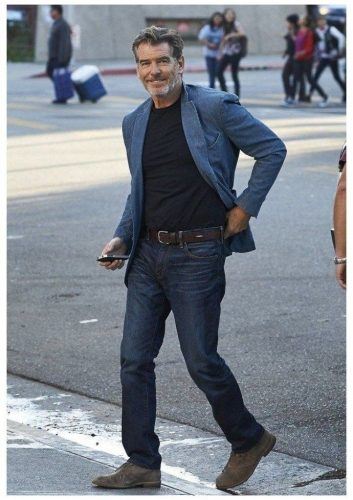 ↓ 10 – Best Shoes For Men Over 50
Your shoes say a lot about you, and that fact puts a lot of pressure on you, but the most practical and wise solution is the cap-toe Oxford shoes like Cole Haan Cap Toe Oxfords. They are dressy, but they don't sport the wing-tip stitching with a rather aged and formal look. They're sleek and stylish. They're also amazingly comfortable, making them an excellent choice for work shoes.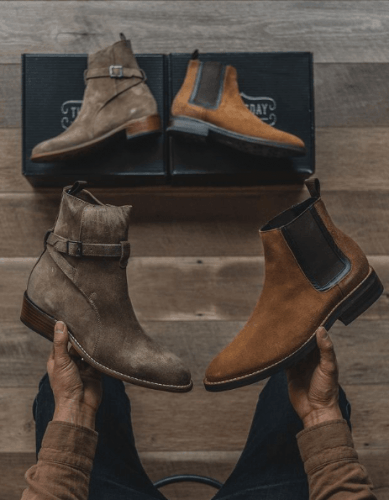 On the other hand, trainers become tricky to pull off as you near your 50s. So instead, look out for shoes that you can slip into. Single or double monk-straps should be your go-to formal footwear, and, when it comes to casual attire, try deck shoes in summer and Chelsea boots in winter.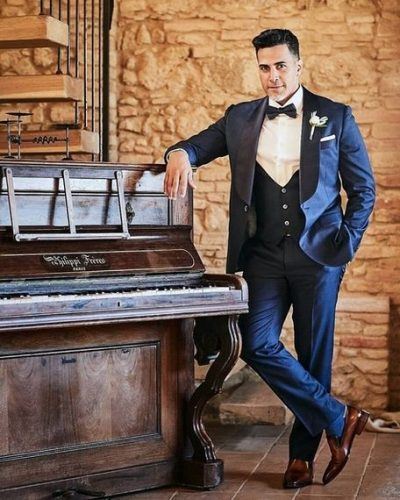 ↓ 9 – Suits For Older Men
Suits will have less importance as you head beyond your 50s, so instead of buying a full set, invest in smart, versatile separates. Get it in a color or pattern that wouldn't work in a boardroom: forest green, chocolate brown, heather gray. Throw in some pinstripes if you feel like it. Then opt for a trimmed, two-button jacket with wide lapels and well-tailored, flat-fronted trousers. You can also go for blazers made of comfortable and weekend-ready materials like cashmere, cotton, or linen. Try to avoid corduroy as much as possible.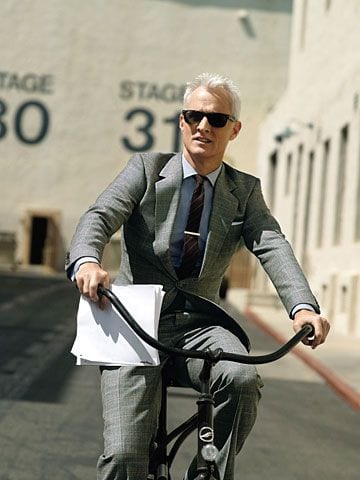 ↓ 8 – Black Tie Wedding Outfits for Men Over 50
At some point, it is more advisable to buy a new tuxedo made to measure rather than renting one. You end up with a much higher quality garment and the right fit, which helps you shine compared to guests still stuck in rentals. Stick to the basics here and have a classic black-tie dinner suit made: tuxedo jacket with either peak or shawl lapels, plain-front trousers with the proper braiding, white formal shirt, and all the necessary accessories.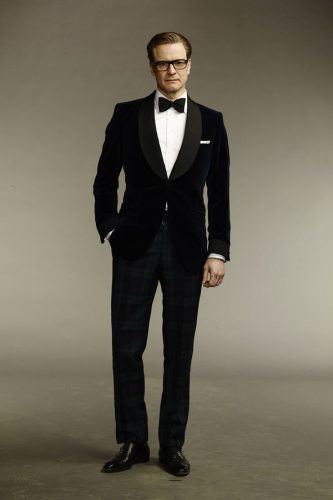 ↓ 7 – Summer Wedding Outfit
You could purchase an elegant suit if you prefer or wear a white shirt with suspenders and vests. No jackets required since it's a beach wedding. Pull up the sleeves and the pants or pick up pair of nice shorts. Also, try to add some texture to your outfit with accessories in chambray, linen, or seersucker, and feel free to skip the socks.
Another option is to just wear a round neck tee in a light and breathable fabric under your suit or jacket for a cool and fresh yet wedding-ready look.

↓ 6 – Casual Wedding Outfit For Old Men
Men's casual wedding attire requires dress slacks and a blazer at a minimum, but a suit and dress shirt will definitely check the boxes. A blazer and smart chinos will be your wingmen over the coming decades as they will look in-vogue for casual weddings.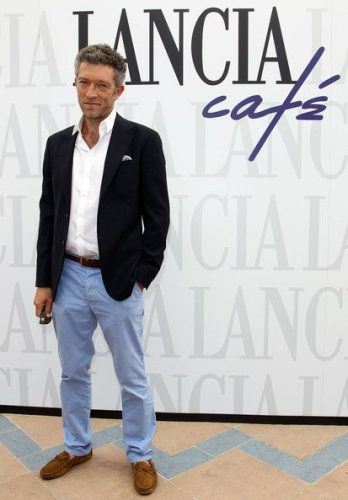 ↓ 5 – Rustic Wedding Outfit 
This is the perfect time for a 3-piece suit, so don't forget the vest. Incorporate varying textures, like a wool necktie or a simple plaid linen bow tie.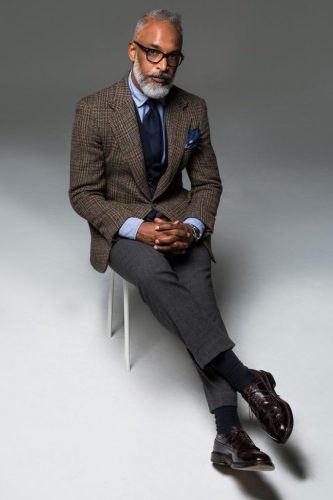 ↓ 4 – Garden Wedding Outfit For Old Men
For a garden wedding, I recommend dressing according to the colors around you. For instance, if the wedding is in the Fall season, you can opt for an orange sweater with pants in a complementing color.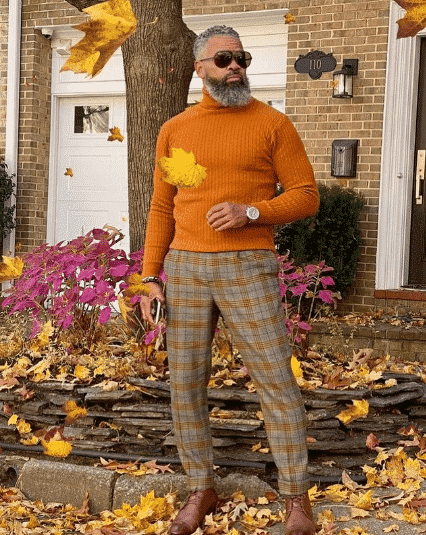 And if it's in Spring, add some green in your outfit.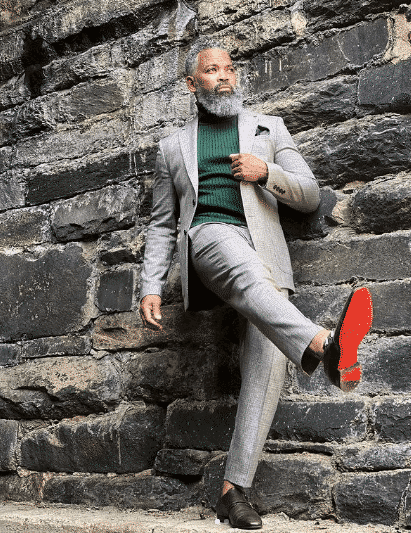 ↓ 3 – The Southern Gentleman Look
Channel the timeless elegance from America's tradition-soaked South for the warm climates: Don an outfit consisting of white trousers, striped seersucker jackets and shirts, straw hats, and red-soled white buck shoes.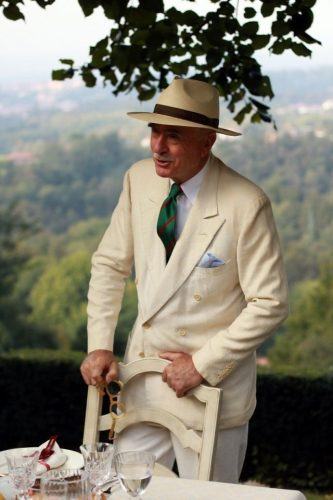 ↓ 2 – Modern Wedding Outfit
If you're looking to make a style-statement, how about adding a bright color in your outfit or perhaps a striking print? These gentlemen might give you some inspiration: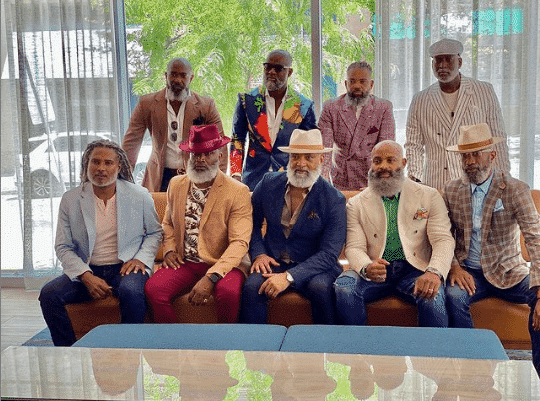 ↓ 1 – Best Man Dress Code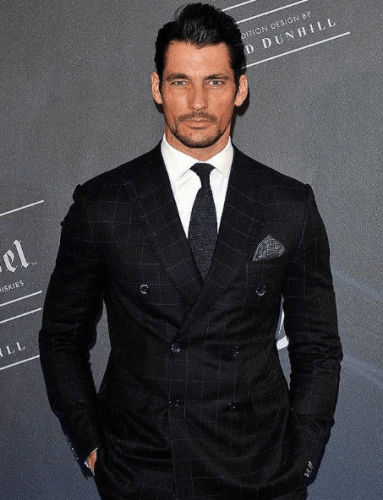 Frequently Asked Questions
Q.

Where can I buy wedding outfits for old men?
A. Brands like Richard James, Tom Ford, and Ralph Lauren have a great collection of wedding outfits, with pieces that can be availed separately, including formal wear. For more budget-friendly options, I recommend that you check Amazon, Southern Gents for some great and classy accessories and Taft for shoes. For suiting, Zara is still one of the best options out there.
Q.

What accessories are best for older men?
A. Feel free to show your wild side through your accessories but do not over-accessorize. No other accessories can make your outfit look as classy as a timeless watch can. Add some funky ties and colorful socks to your collection, but not novelty socks. You can also get yourself a trendy new pair of glasses.
Q.

How should an old man groom for weddings?
A. Grooming might be a full-time job for men in their 50s. First, shave your beard and try the scruffy look. And don't forget about your skincare – use a moisturizer with SPF and anti-aging cream. Lastly, trim those eyebrows, nostrils, and ears to look more presentable when attending weddings as a guest.