Not all men are blessed with height. Factors like the environment we grew up in, and our ancestors' genes have much to say about why we're too tall for our age or too short! But don't let that insecurity drain your confidence.
The body mass index (BMI) of a person is the ratio of body fat based on height and weight. You can calculate yours here. On that subject, be aware that the average height for a person varies among countries because, as studies show, one's ethnicity has a lot to do with it.
Your posture says a lot about you just as much as your height does. And as much as we don't want to tolerate body shaming, there would always be other men of your age who are taller than you, and some think they are better because of it. That's not fair, but it should not be your concern. Don't let them get into your head!
However, there are a few ways to cope with it. In fact, there are proven tips to gain height, even just a little – because, you know, every inch counts.
Do daily stretching exercises at home.
Take supplements that are prescribed by a reliable doctor.
Go to the gym and commit to a regular workout session.
Have a balanced and healthy diet.
Sleep 7-9 hours a day.
Hydrate well enough – drink a lot of fluids.
A friendly tip for you, don't compare yourself with others. It's not healthy. Instead, do your part, commit, and be happy with your body. Smile!
Outfits for short men. If you are reading this,  you probably have a short height and wonder what kind of outfit style suits you best. Being short has both its pros and cons; short people can look just as stylish and charismatic as any other guy. This article will help you find the answer to questions like how to dress to look tall? And What should short guys wear to appear tall? You see, not every outfit would look good for someone of short stature.
Fashion Tips for Short Guys to Look Tall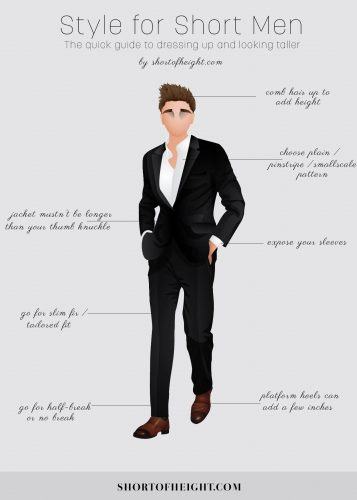 Short men often struggle to find the right kind of fashion for them that won't let them look shorter, if not any taller. Whether or not you are trying to look taller, there are things you can keep in mind while buying outfits that can help you carry your height wonderfully.
You should consider avoiding loading yourself with too many clothing items while dressing up unless it's winter. Still, you can also dress up smartly to avoid looking loaded with lots of clothes. Going for a short and neatly groomed hairstyle rather than long hair can also compliment your height. Among other things, the following might help you:
Clothes with vertical prints such as lines would make you look taller than you appear, even if its just an illusion.
For suits and overcoats, pick the ones with checkered prints and patterns. The same goes for the pants – plaids are a good option.
Aim to get outfits with just the right fit, and if you have the slim-fit and tight ones, go for them!
Roll up the sleeves of your shirt unless the dress code prohibits you from doing so.
Don't wear socks if not required.  Show off some ankles, fold the hem of your jeans or chinos.
Tuck in your shirt and wear a belt instead of letting the shirt hanging loose.
Avoid snug and baggy pants. They are a big no-no!
If you are wearing a tie, choose the regular one over the bow.
Do not over-accessorize. Quit wearing fancy necklaces and bracelets that make you look like a street thug.
Hairstyle and Grooming. Long and rugged hair doesn't look good for short guys. Also, keep your facial hair well-trimmed.
Check out these outfit inspirations to help you with your shopping. Keep reading for more tips on how to appear taller in the right outfits.
↓ 35. Daily Wear
Tailored fit pants with a polo shirt and casual white sneakers can be your everyday wear. This style is suitable for summer when you don't need to spend much time layering your outfit.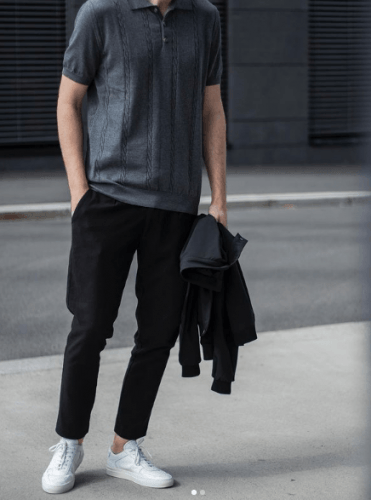 ↓ 34. Street Style
Whether you're going out to hang out with friends or attending a not-so-formal party, this style is perfect! The good thing about this outfit is that it's also appropriate for school.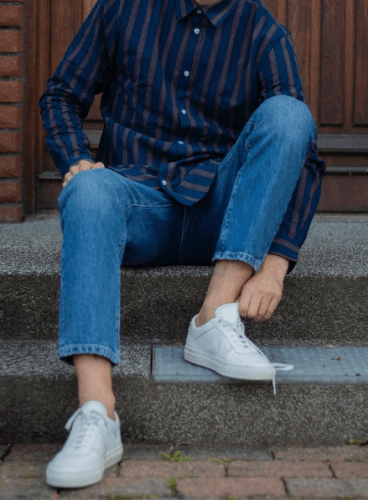 ↓ 33. Plaid Pants
Any shirt would make a good pair with plaid pants. This can be your outfit for your casual gigs and random errands.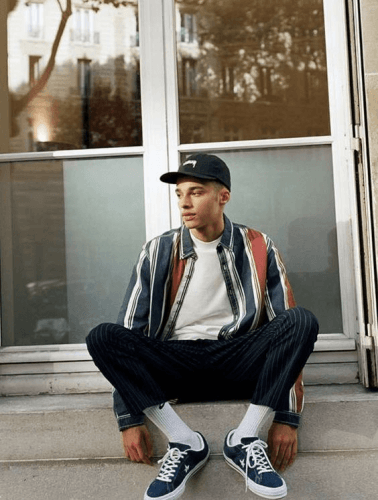 ↓ 32. Smart Casual
You would never go wrong with wearing pants with the right fit. Grab your best linen shirt. Tuck it in, and roll up the sleeves. Finish off the style with white sneakers or any color of your choice.
↓ 31. Skinny Jeans
You are well aware that baggy pants make you look even shorter than you already are, so wear the opposite. Skin-tight or slim fit jeans would make you appear taller. Here are the Best Winter Jeans Outfits for Men to Stay Cool and Chic.
↓ 30. Tailored Fit Pants
Like slim-fit chinos and jeans, tailored pants are a good choice of clothing for short guys. It's up to you on how you're going to style them, but rest assured that they are suitable for any event – casual, corporate, and formal.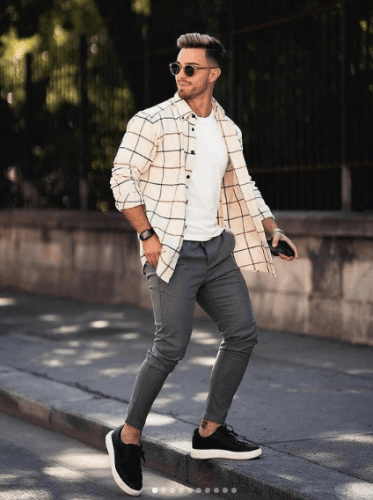 ↓ 29. Vertical stripes
Tuck in the shirt and roll up the sleeves. Try to match your top with some cool faded jeans.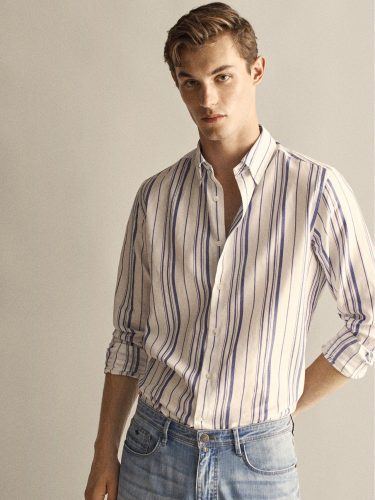 ↓ 28. Relaxed fit slacks
This type of pants goes well with like topsiders, dress shoes, and even sneakers. A tip for short guys, try to wear shoes with platform heels – they add a few inches to your height.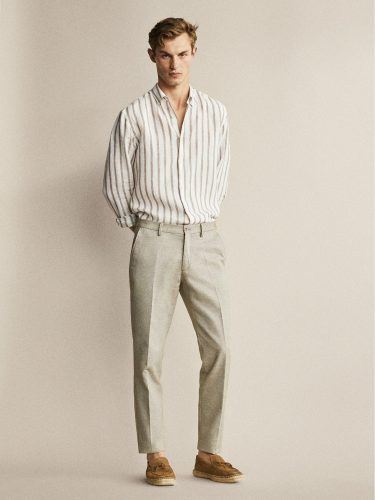 ↓ 27. Flannels with Jeans
Flannels look good with jeans regardless of the shade – solid blue, faded, or black. Any shoes will do. Boots look nice just as much as casual kicks do. Here are more ideas on How to Wear a Flannel Shirts.
↓ 26. Plaid Suit
Take a break from wearing your usual suits. As you already know, plaids are an essential wardrobe for short men, and even for formal occasions, they would make you stand out. If you are attending a big event, a plaid suit is a big yes! Maintain minimal color coordination. Wear an undershirt with a similar color to your coat.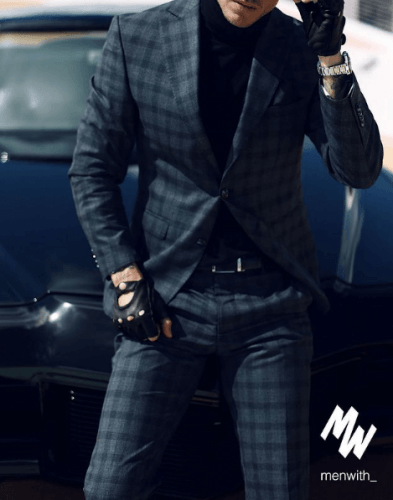 ↓ 25. Casual Tee
T-shirts with prints like vertical lines are a "must-have" for short guys. No need to spend much time styling the shirt; wear it as it is!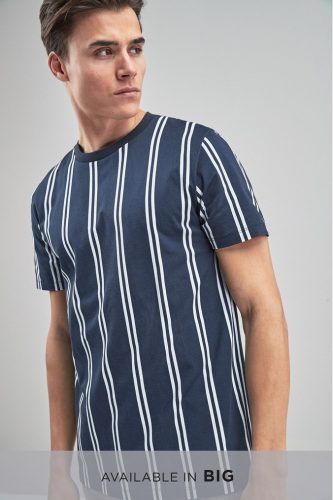 ↓ 24. Best Neck Tie for Short Men
Put away a bow tie, and go for the regular one. A tip for you on wearing a suit, make sure that the sleeves of the dress shirt are longer than that of the coat itself.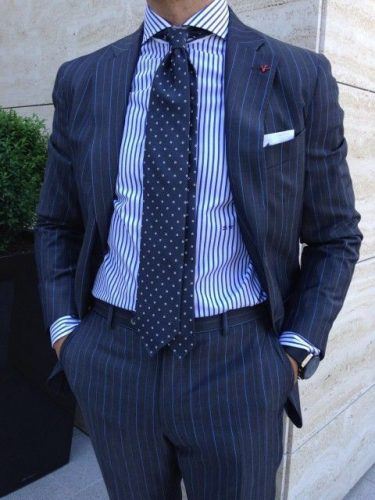 ↓ 23. No socks
It's not bad to show off some ankles; it makes you look sexier than you already are. Let's be casual this time. Wear a linen shirt and leave it unbuttoned so your undershirt would be seen. Speaking of which, choose one that has the right fit, and its color should make a good contrast with the rest of the outfit. You can base the color on your shoes or belt, and in this case, the pants have a touch of brown, too.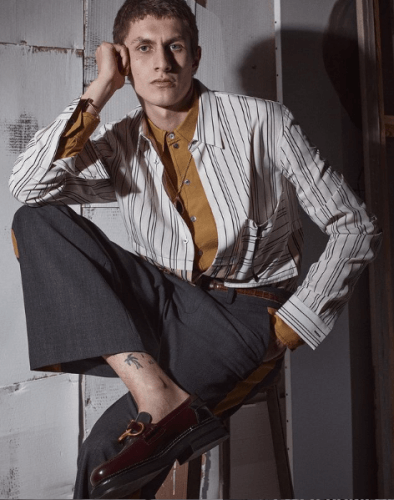 ↓ 22. Casual Plaid Blazer and Pants
An ash grey suit is suitable for formal and semi0formal events. This style can also be business casual, meaning that you can wear it to work or at a presentation or special event at school. Here are more ideas on Men's Casual Outfits with Blazers.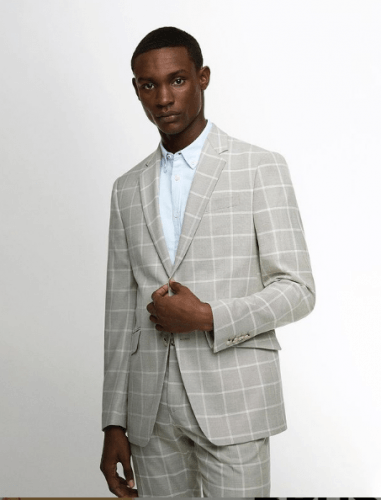 ↓ 21. Corporate Attire
Your style says a lot about you when you're in the office – it even affects your productivity. A simple button-down dress shirt, paired up with chinos can be your workday OOTD! Since you need to look professional, do iron your shirt, fix the collar and chin up – have a good posture. It is also important to tuck it in. Rolling up the sleeves is your prerogative.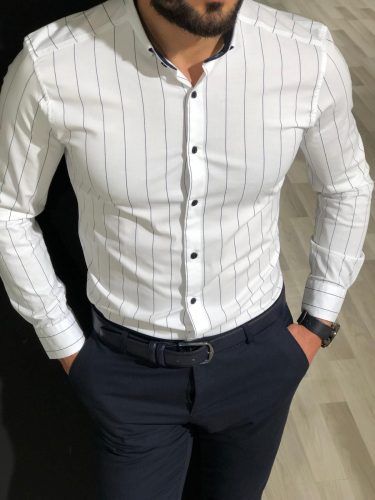 ↓ 20. Small Plaids
Don't wear shirts with large checks, rather go for smaller ones. Large prints and checks can make you look shorter. This look would be further enhanced if you go for one of these Preppy hairstyles for men.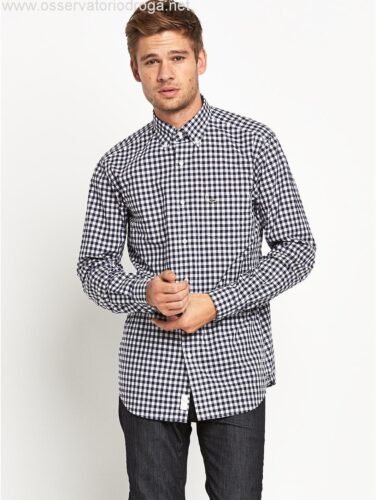 ↓ 19. Summer Hipster Look for Short Men
Short men can pull off a funky look even with a single color and limited clothing items. Avoid clutter in your dressing, whether it be in dress items of color-scheming. Pick a monochromatic color scheme. Avoid loud colors and patterns with lots of colors, shades, and motifs flowing in every direction. Check out this outfit, which is just perfect for a night out or concert.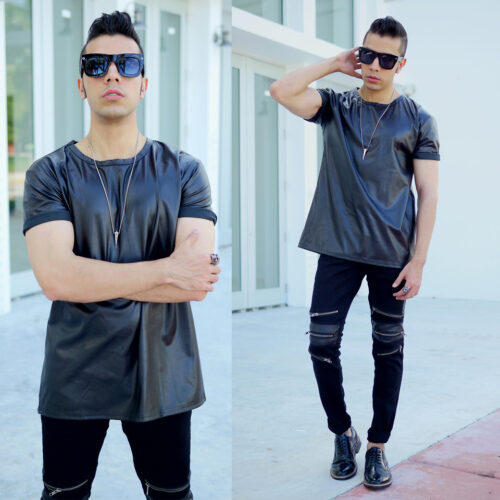 ↓ 18. Vertical Stripes for Casual and Office Attire
Vertical stripes are known for making you look slim and tall. Go for them without a doubt.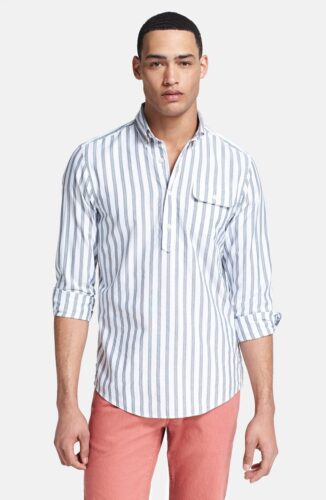 ↓ 17. Blazers for Office
Let no one convince you that short men shouldn't wear blazers, but make sure that you go for a proper fitting.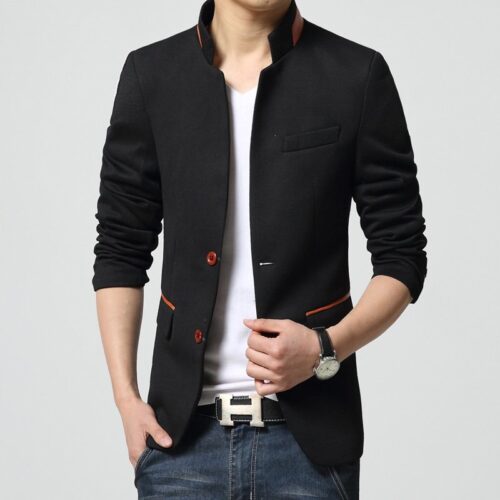 ↓ 16. Fitting Formal Clothes for Short Men
Fitting clothes look great on short men; you can experiment with some trendy hairstyles for a cool look to go with your dressing.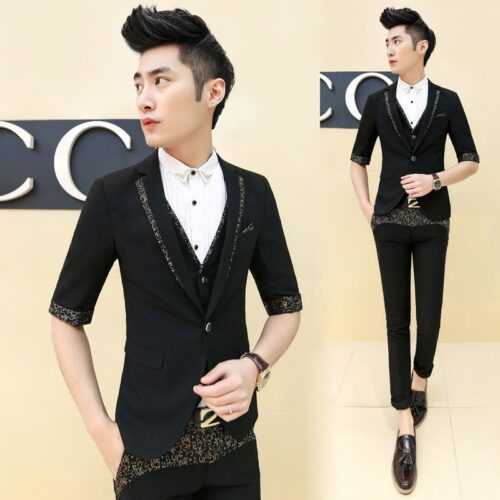 ↓ 15. Ties
Short men need the attention of onlookers to be drawn upward, and ties do just the thing. The right choice of ties can really go well with your height.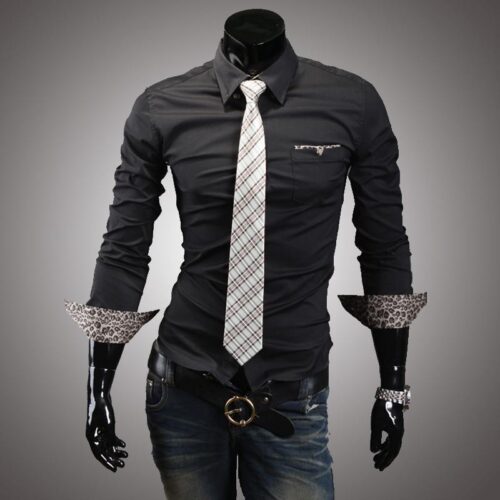 ↓ 14. Winter Formal Look
Jackets build the shoulders and make them look stronger, which is a good thing for both tall and short men. If you are looking for some casual wear outfits, look at this collection of David Beckham Casual Outfit Ideas.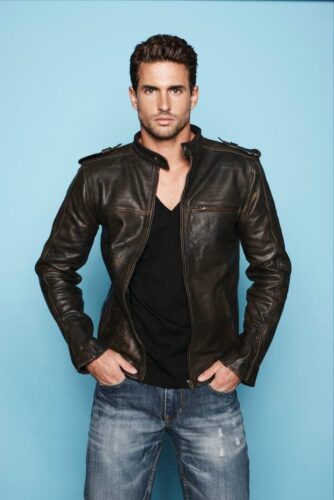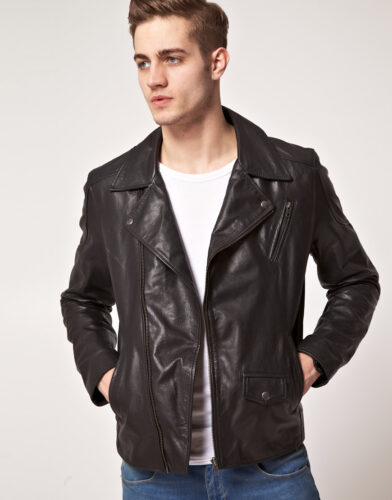 ↓ 13. V-Necks
They are great for short people because they create an illusion of length. Avoid round necklines altogether.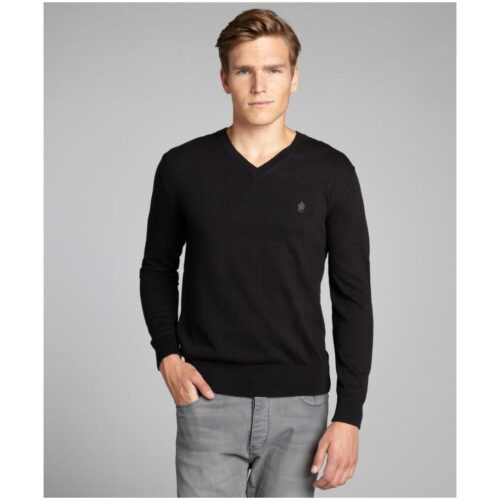 ↓ 12. Summer Formal Look
Don't hesitate to put up a suit, use a slim tie, and pick a fitted tailored suit. Add more style to the look by choosing from one of our 15 latest sexy beard styling ideas for swag.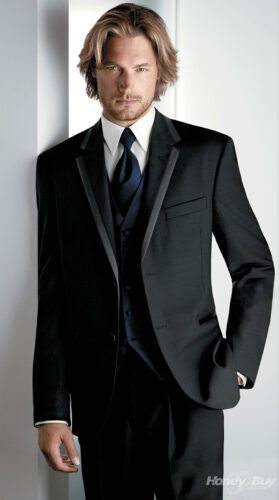 ↓ 12. Short Sleeves
As a guy with short height, you should have more portion of your body in the display. Go for short sleeves instead of full-length ones.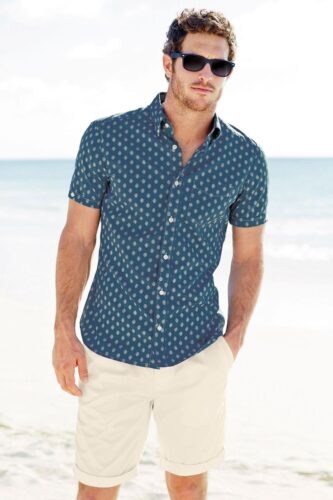 ↓ 11. Shorts For Summer
Short pants look great on short guys – perks of being short.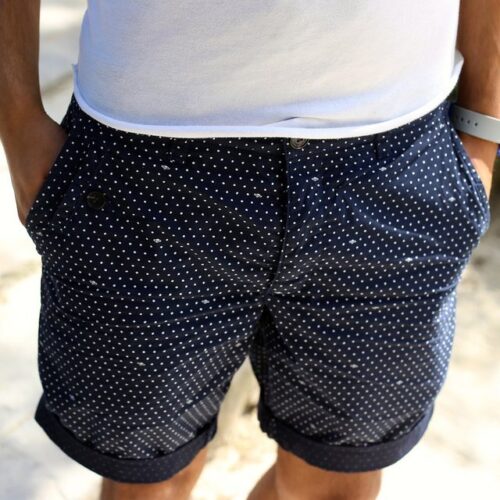 ↓ 10. Go No-Cuff
Short men should avoid cuffs because they draw attention downwards. Go cuff-free for both sleeves and pants. Your pants should not be long enough to reach your shoes. Rather let them break slightly before the shoes.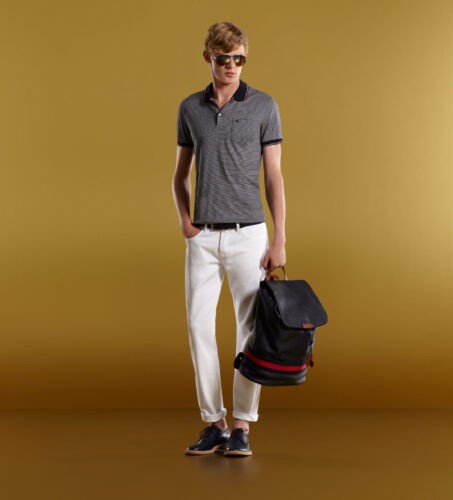 ↓ 9. Go for Shorter Shirt Lengths
Avoid shirts with a longer length; go for shorter ones.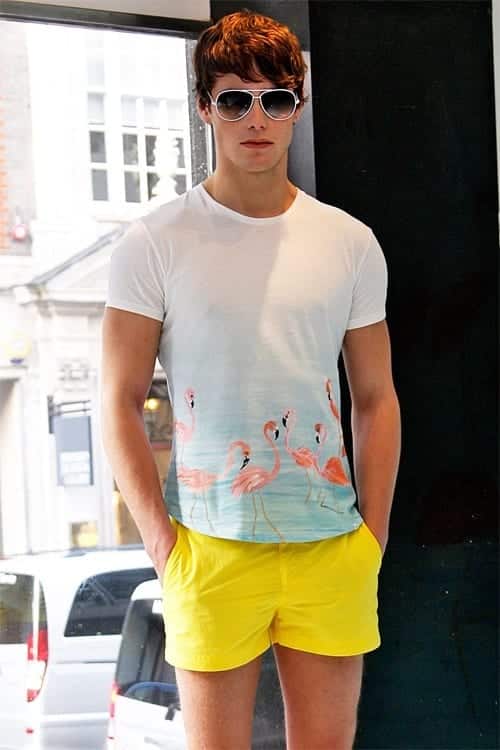 ↓ 8. Matching Belts
Belts can make your horizontal length prominent, hence making you appear shorter. If you want to wear a belt, go for the one matching your dress in color.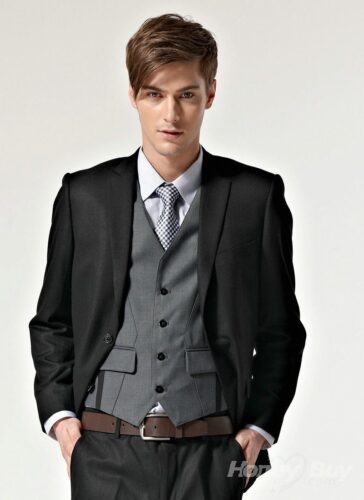 ↓ 7. Hats
Hats are your friends because they draw the sight upward.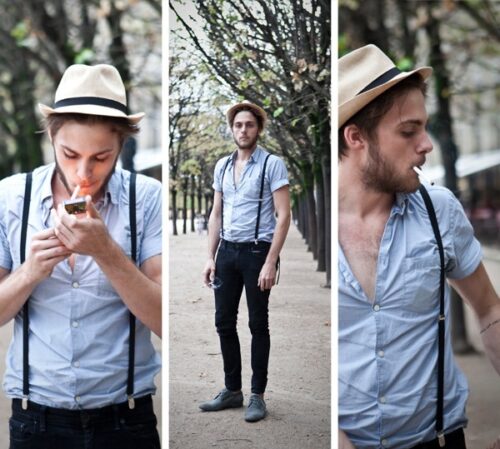 ↓ 6. T-shirts for Short Men
T-shirts with vertical motifs printed on them are suitable for short guys. Motifs that direct the attention of people upward should be preferred while shopping for printed t-shirts.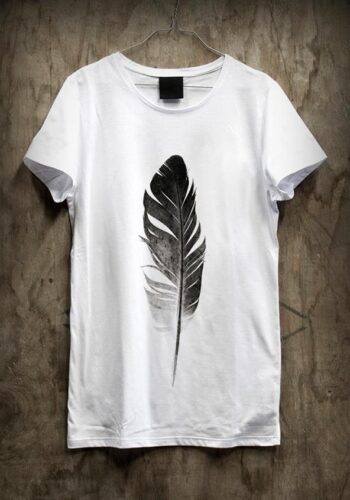 ↓ 5. Retro Shirts
No one said short people couldn't wear funky textile patterns, go for vertical designs to create an illusion of length.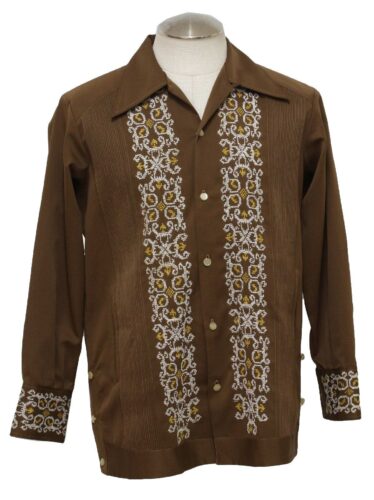 ↓ 4. Shoes to the Rescue
The right choice of shoes can help you look a bit taller. Pick any sophisticated or super-stylish boots that support your height.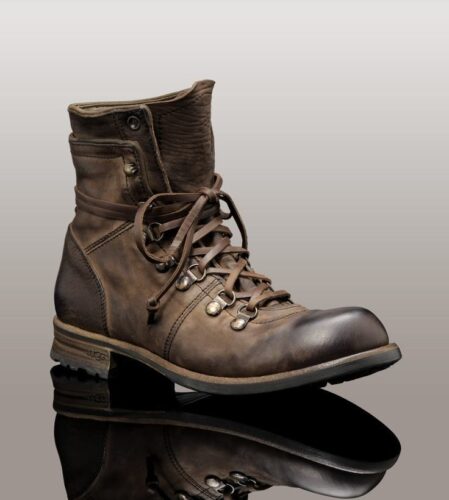 ↓ 3. Fitted and skinny jeans
Everyone loves skinny jeans, and why not? They always look great. Short men can also freely pick fitted jeans to go with any shirt.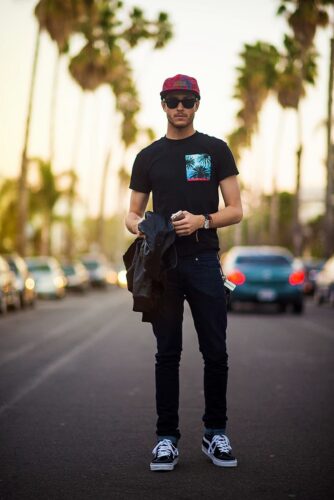 ↓ 2. Work Outfits
Solid, light-colored shirts are always a wise choice for short men, they look sophisticated, and you can add some style tweaks such as the vertical stripe shown below.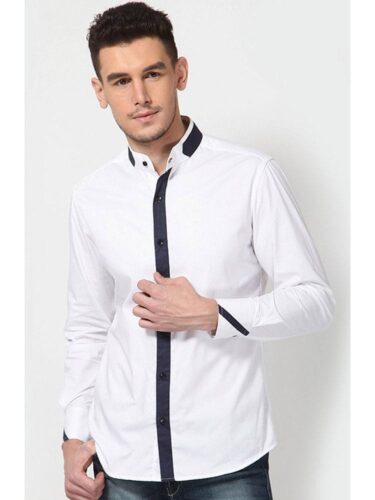 ↓ 1. Love your height and be comfortable in your skin
If you are tired of people telling you what to wear and what not to wear, go with your own style. Confidence adds a strong enigma to your personality. So enjoy your height and experiment with your style. Like these two super-stylish men from Hollywood who are known to be short at height. Check out these style galleries of Daniel Radcliffe and James McAvoy for inspiration.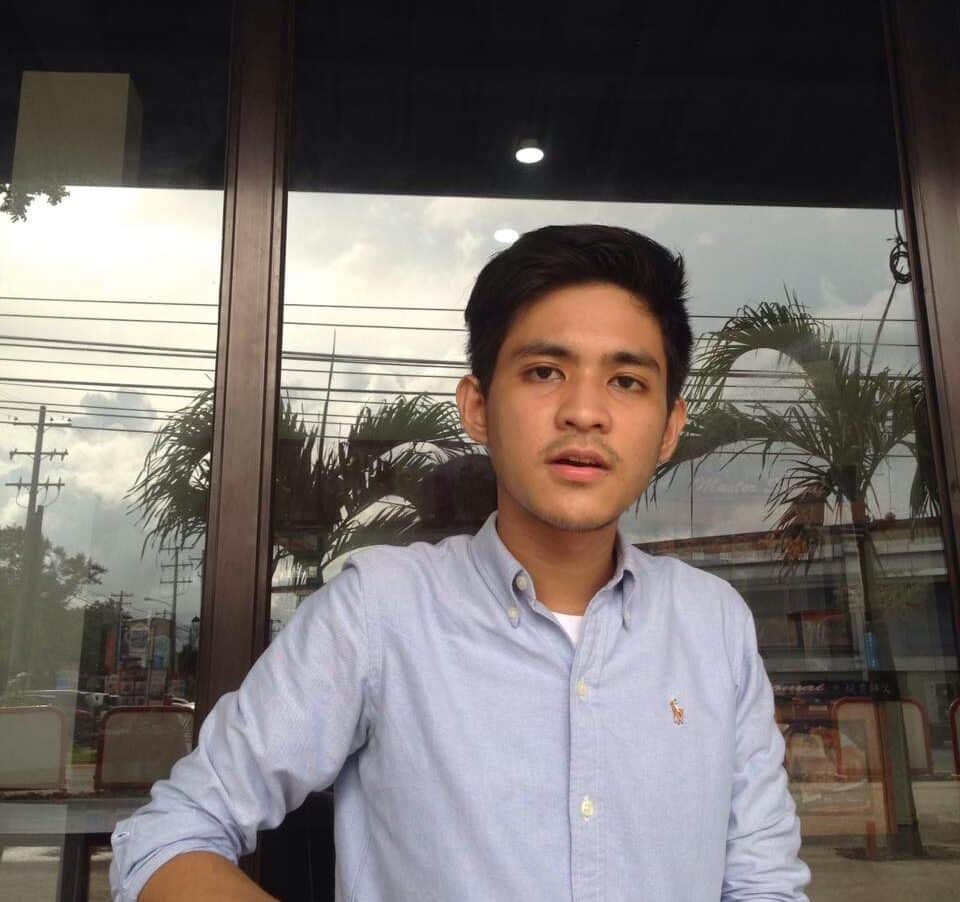 John Vincent studied Communication Arts in the Philippines.
Growing up, he's always had an eye for aesthetics. He enjoys writing a lot. Books, TV series, and movies are a big part of his life. His all-time favorites are Harry Potter, Game of Thrones, and Marvel films.
He believes that fashion is a pure form of art. You express yourself through your personal style – it's something you can't replicate.