Gentleman Outfits: Dressing up as a gentleman only means that you need to be dressed up decently and can be adopted into a different social circle and formal social gathering or for that matter can be of immense interest to the opposite sex.
The only problem with men dressing up is that either they are trying too hard or they just don't want to risk anything at all. Both sides are dangerous. Your clothes make a statement about you. No longer simple dressing rules apply if you're going to be dressed up like a gentleman. Being a banker or a lawyer or for that matter, a business tycoon you can pull off some usual style looks but being able to constantly look stylish and decent is a fight and a hard one. That is why we are helping you guys out there to take a look at these 20 looks and at the end, you will have covered fundamental grounds on dressing up in a decent fashion.
A Guide to Dressing Up as a Gentleman

#20. Plus Size Gentleman
Being large doesn't mean you cannot dress up appropriately. This model is stylishly attired. Just invest in a good large winter coat and put on your regular jeans and boots.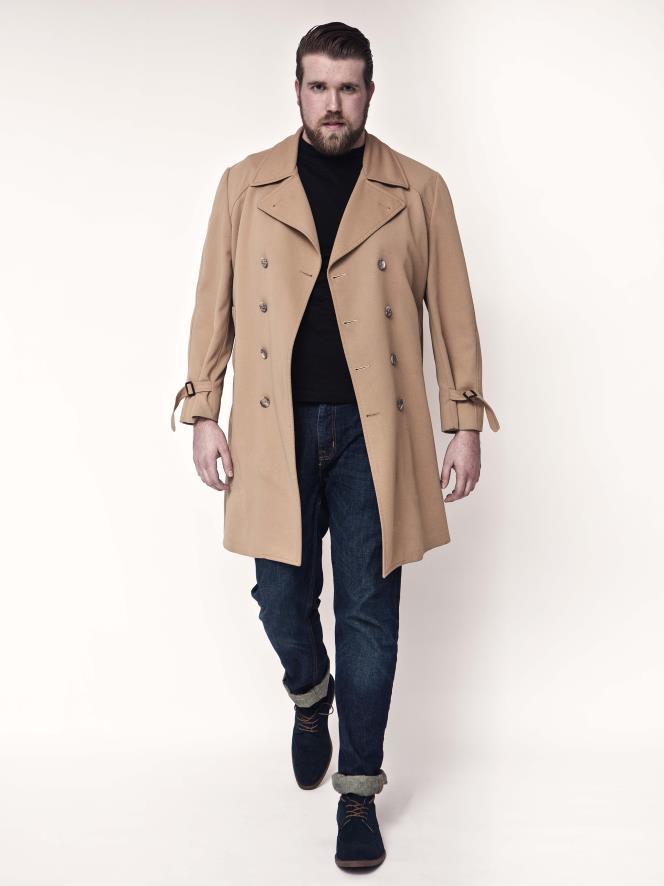 Source
#19. Suspenders for a Gentleman
Suspenders although used very little and are kept for very formal events but not anymore as they have lodged themselves into the fashion industry and can make you a gentleman.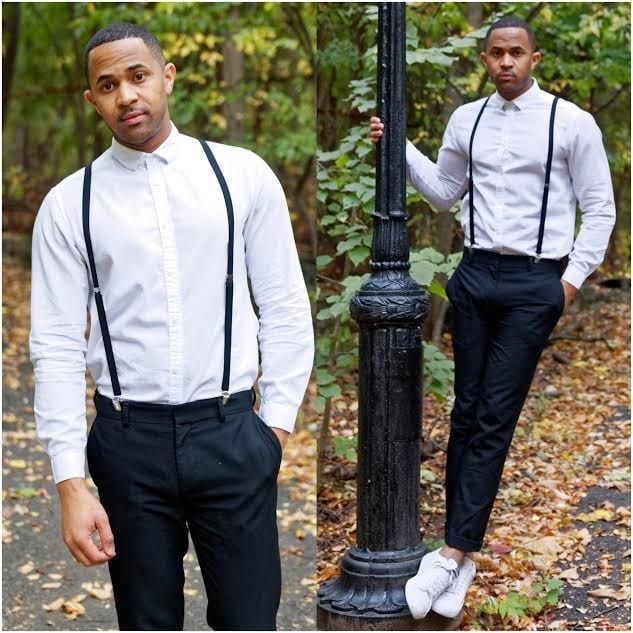 #18. Ties and Bows
Although the leather jacket is a difficult piece to dress up with when decency is on your mind but combined properly with a white shirt and a tie or a bow and viola…
#17. Styling Idea for Decent Dressing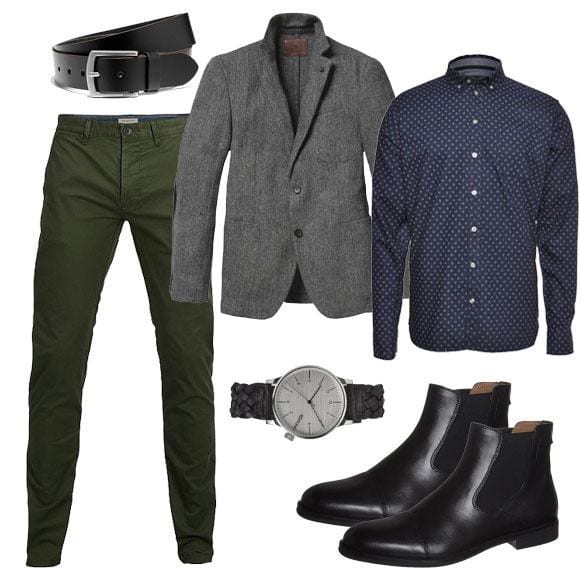 Source
Also, check out Fall Outfits for Men – 17 Casual Fashion Ideas This Fall
#16. David Gandy – A sweater, beige slim fit pants and a blue jacket is all you need to dress up for a weekend getaway.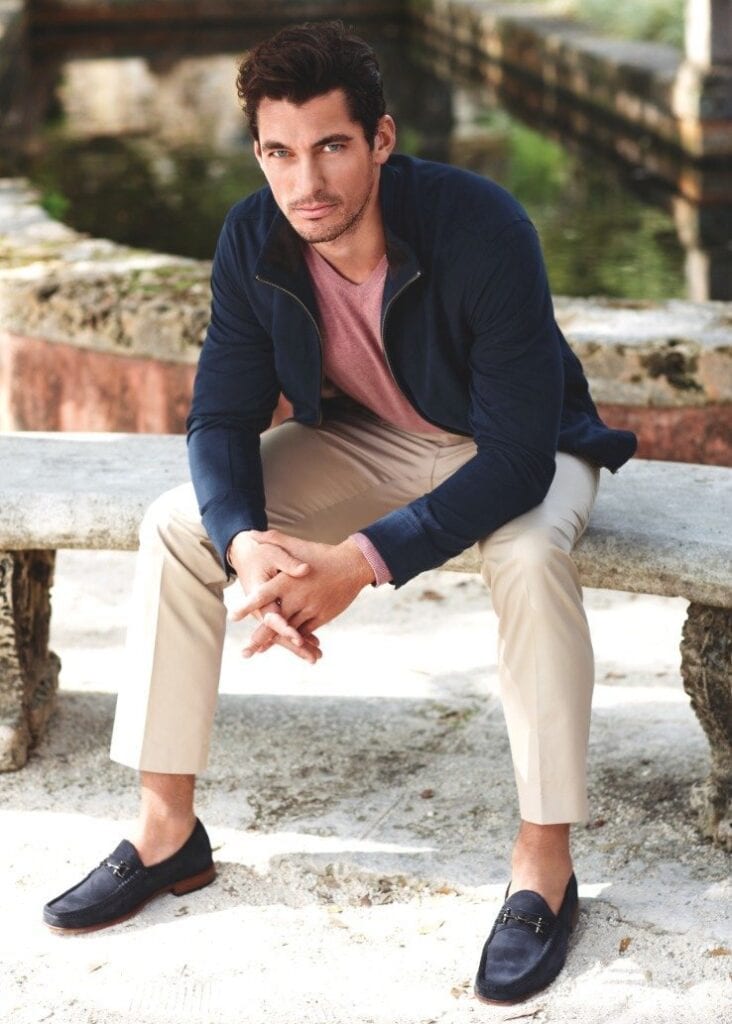 Source
#15. Outback Dressing Style
Team up your sneakers with beige chinos and a suede brown jacket for the chilly winds.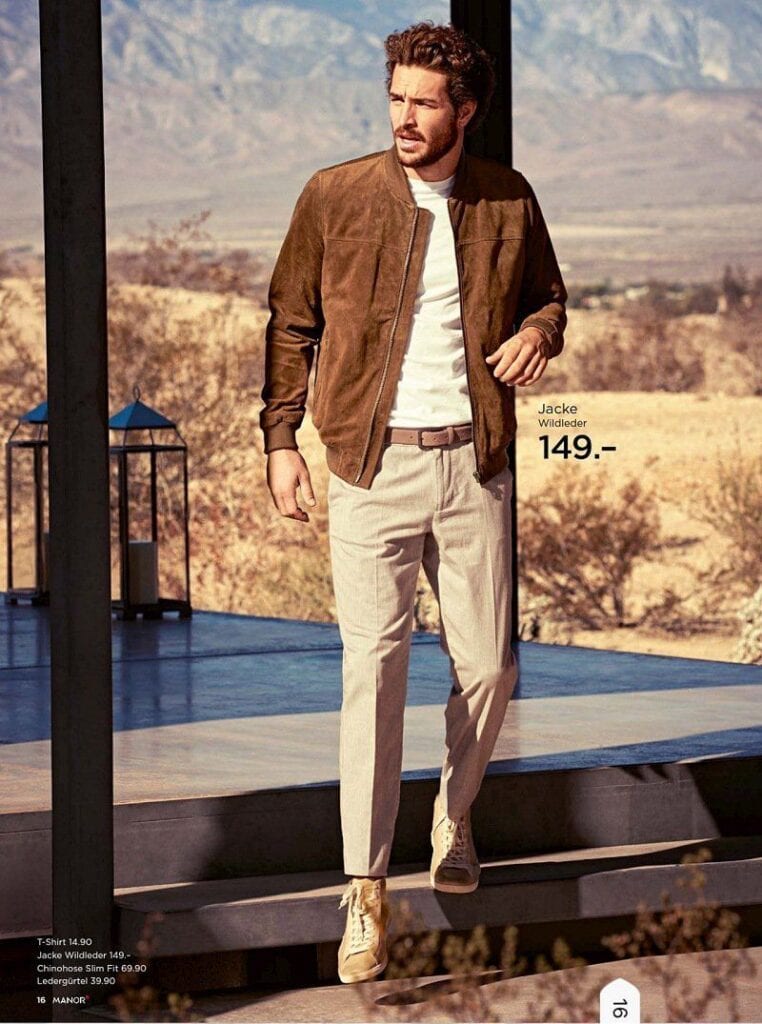 Source
#14. Casual College Look
Construction boots are famous among the younger lot and are very comfortable to wear. Put on rolled up pants with a blue shirt and add a bit of style by wearing suspenders.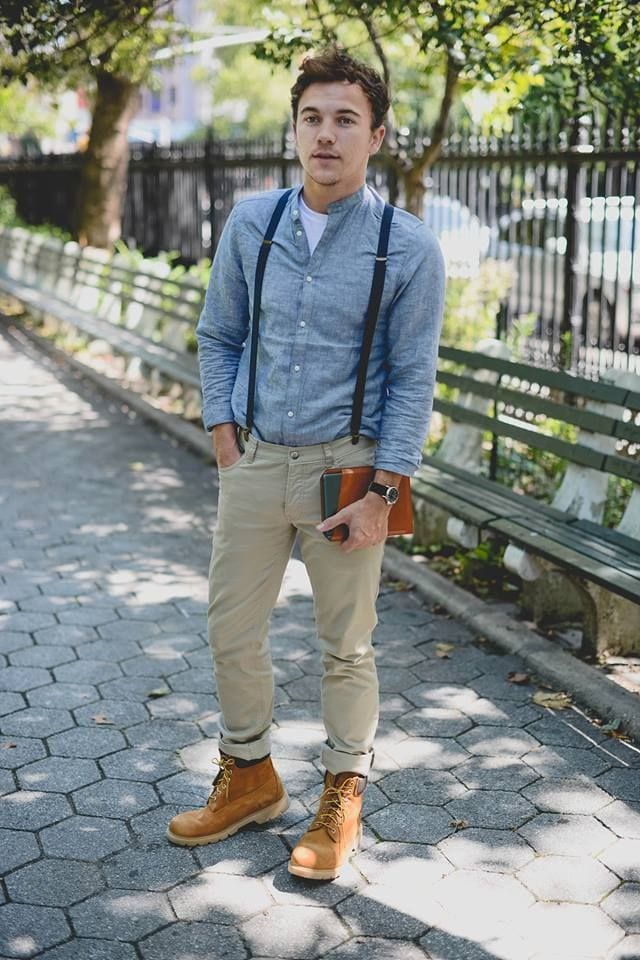 Source
Do have a look at [Brown Boots Outfit for Men- 30 Ideas What to Wear with Brown Boots
#13. Look Dapper in Brown
A very cool combo of blue blazer and chocolate brown shirt and matching pants for a day event.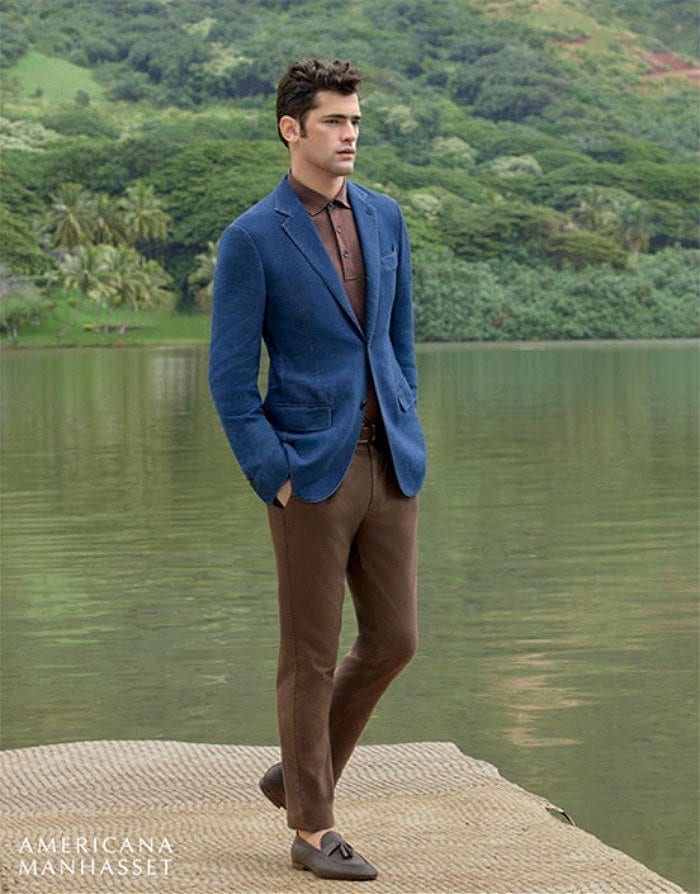 Source
#12. Vintage Jacket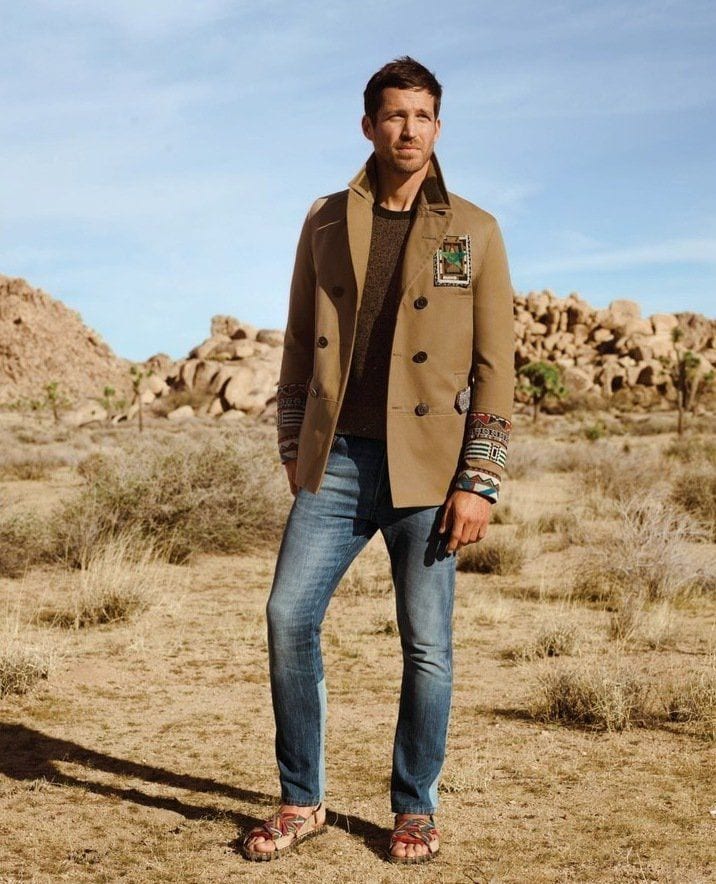 Source
#11. Bomber Jacket
Office wear can be a bit tedious for the gentleman look but notch up your style by pairing this bomber jacket with the whole outfit.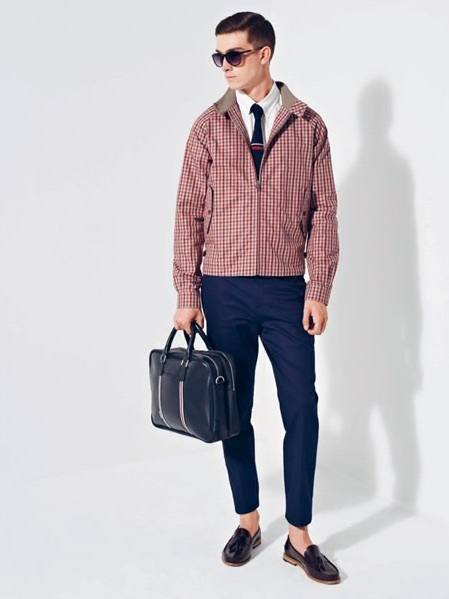 Source
Don't miss out [Jacket Outfits for Guys – 24 Ways to Style Jackets Sharply
#10. Fall Look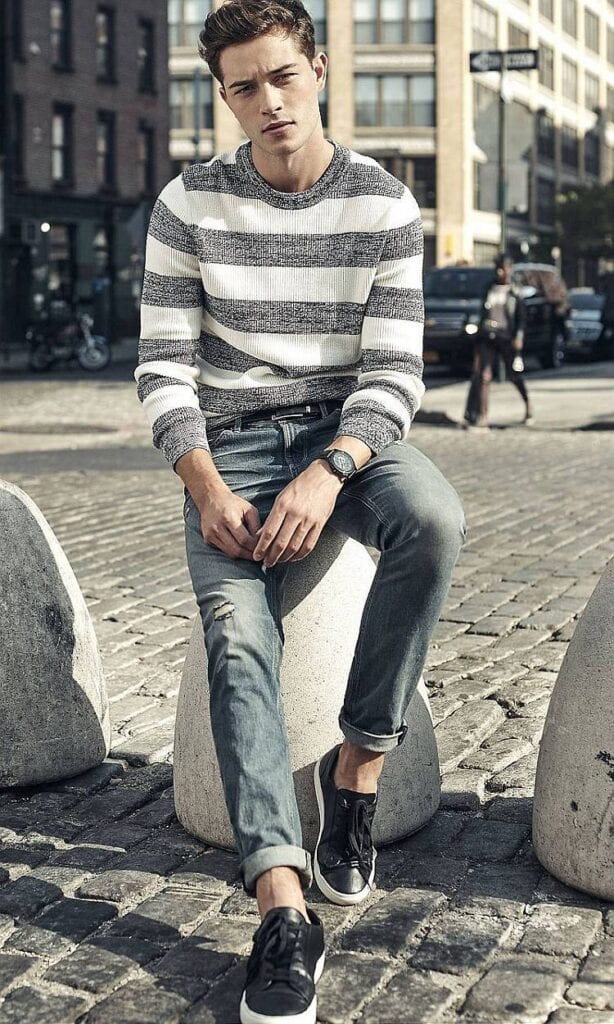 Source
#09. Cold Weather Ensemble
Vests can look very nice in shades of brown during winters. Do remeber to wear your best Chelsea boots.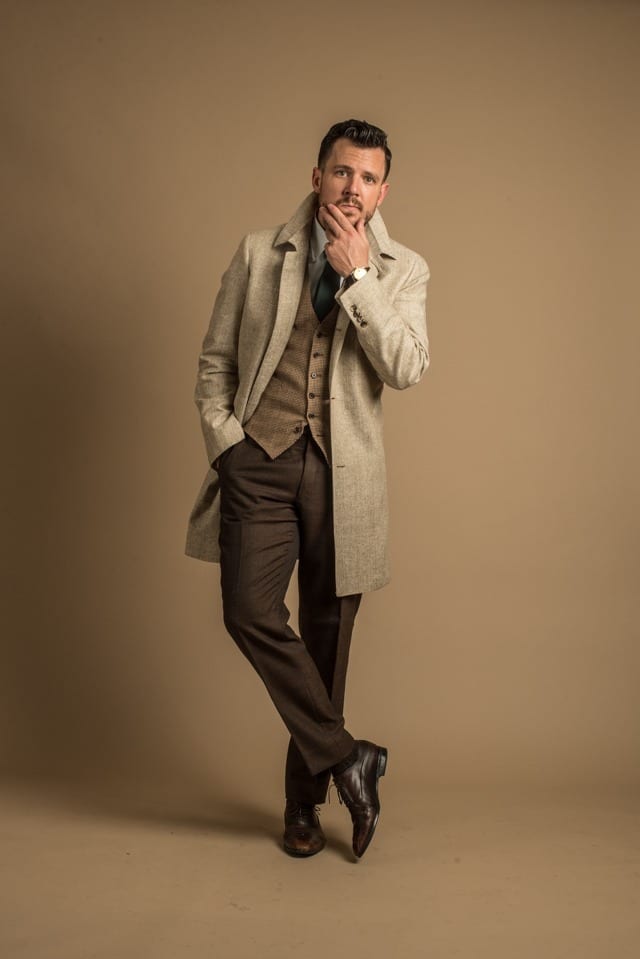 Source
#08. Business Meeting Look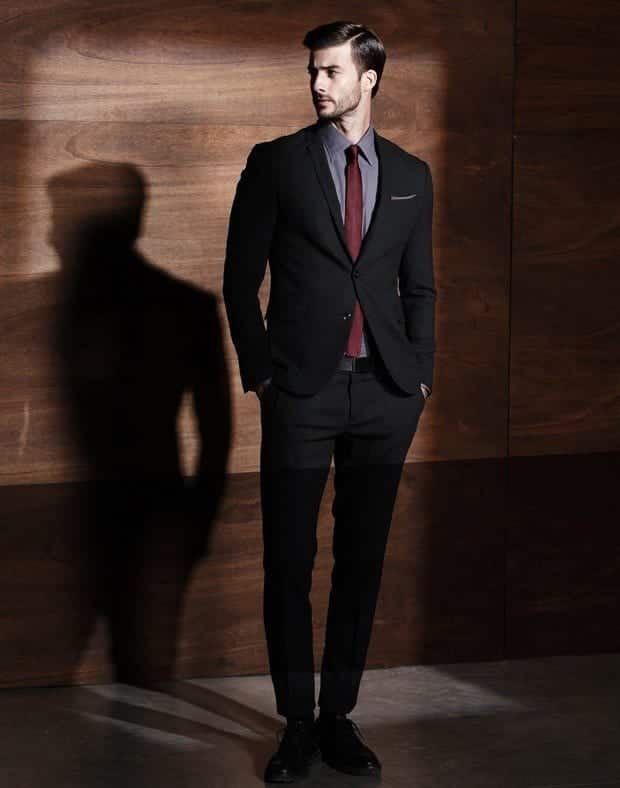 Source
#07. Double Breasted Suit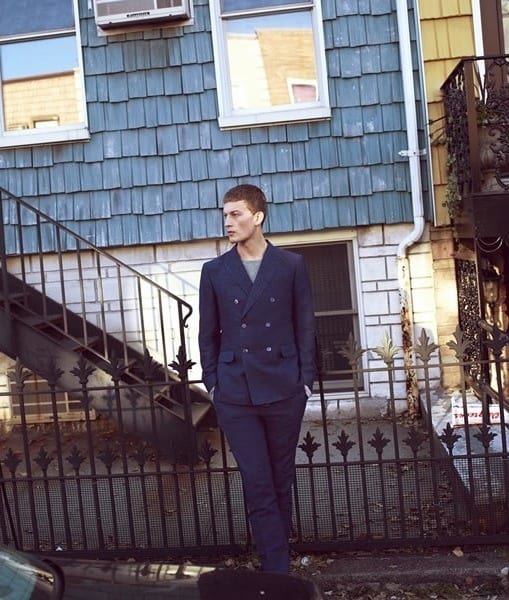 Source
#06. Look Dapper in Office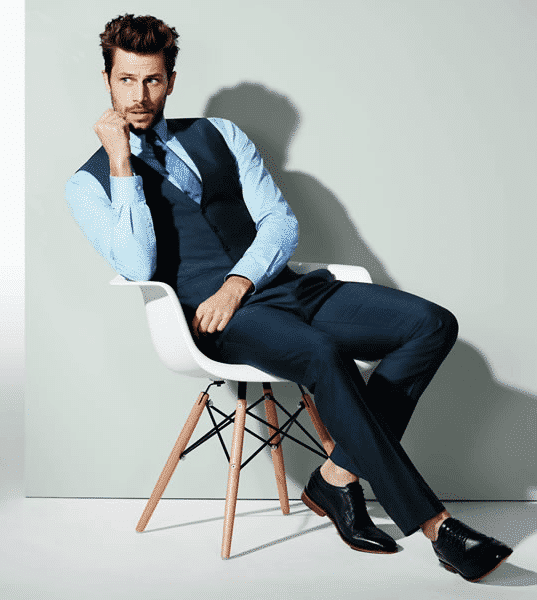 Source
#05. Turtle neck in Stripes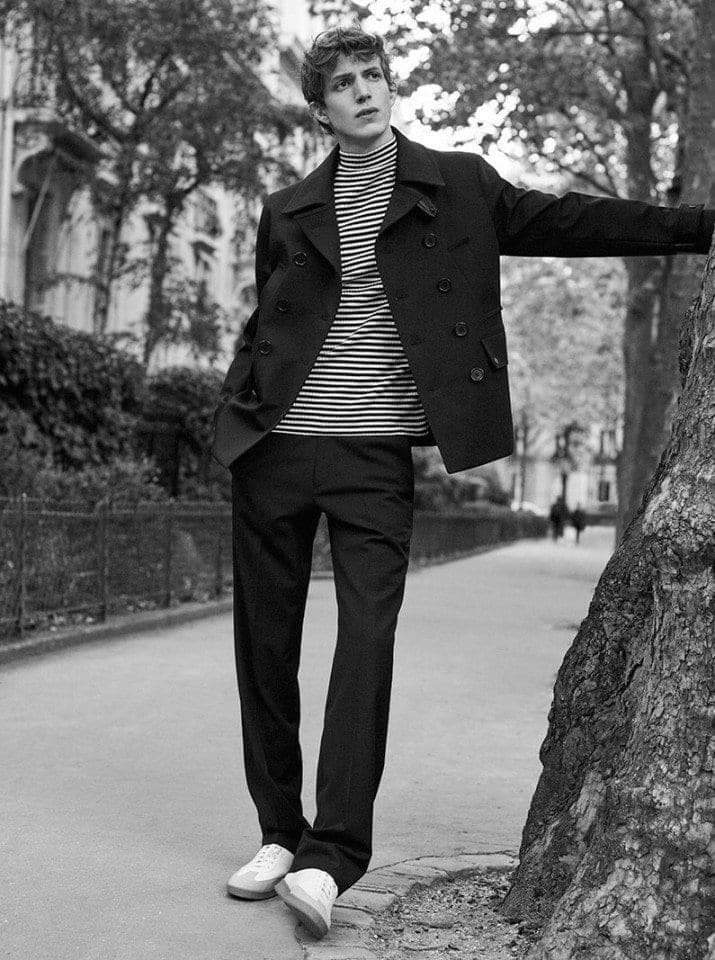 Source
#04. 70's Style is Back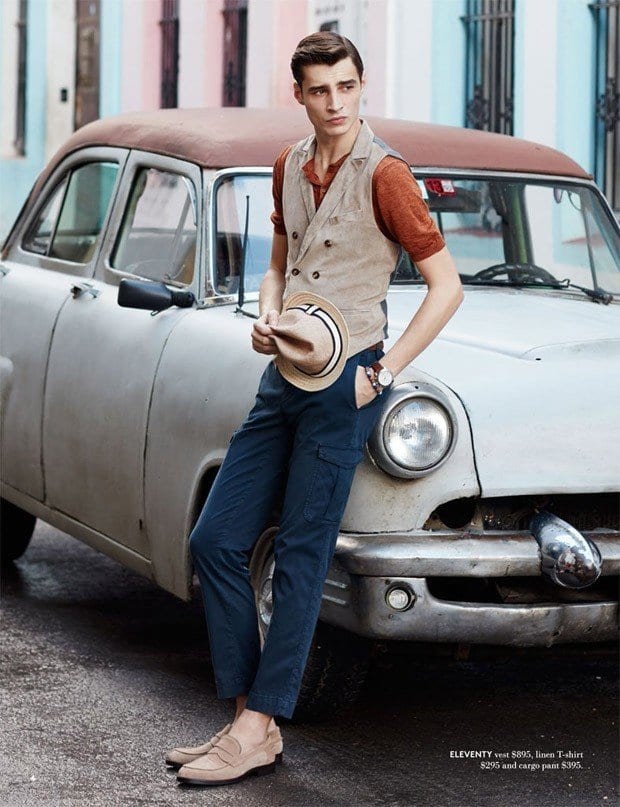 Source
#03. Going for Sightseeing
Decent dressing style can be incorporated in everything even when you plan to got to a picnic or for sightseeing. Button down shirt with a blazer and sneakers is the best way to go about it.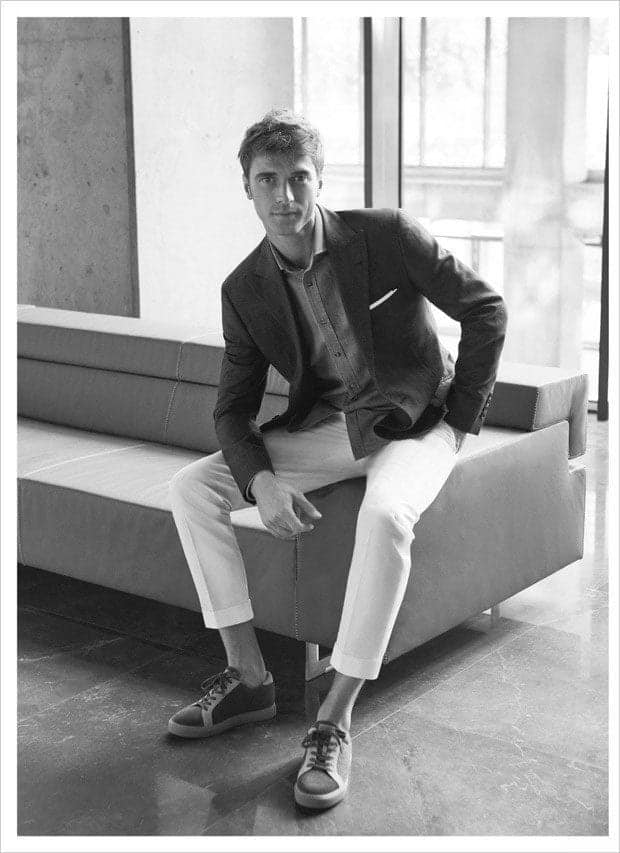 Source
#02. English Gentleman
Black suit doesn't mean that you always wear black shoes. Jazz it up with a pair of brown boots.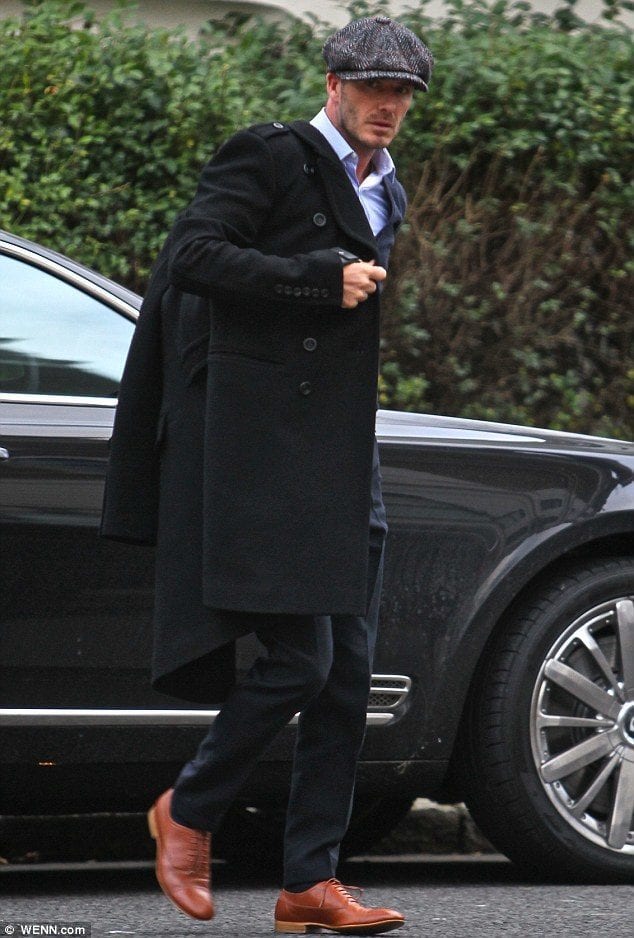 #01. Plaid Blazer with Oxfords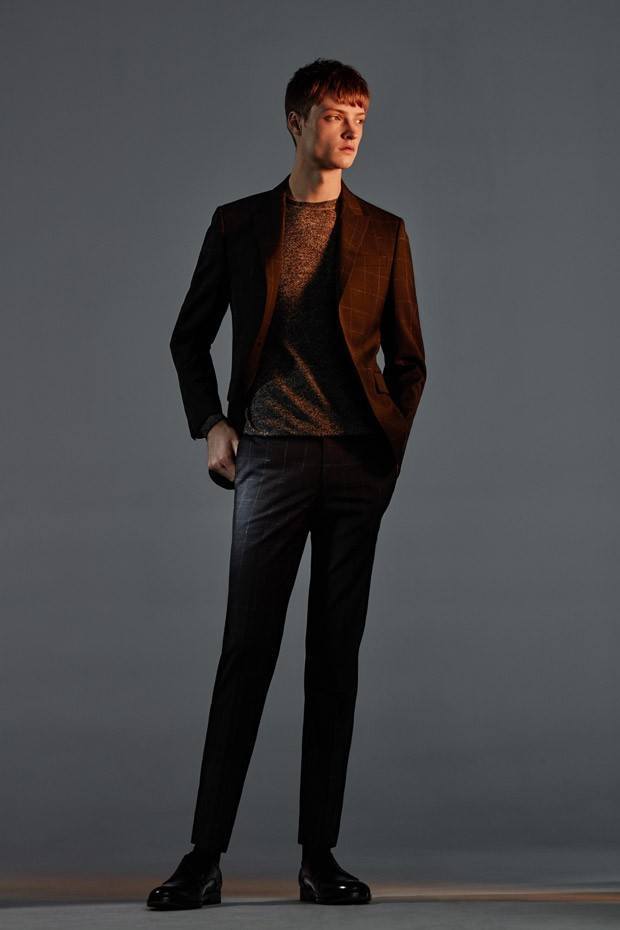 Source