Couple Airport Outfit Ideas: Going to the airport doesn't always mean rushing to the place and throwing on the most random clothing you see on your way and looking all sorts of rushed and falling apart. There is a lot of opportunities to compose certain presentable outfits to wear on your next flight, especially if you are traveling with your significant other – which will make heads turn.
If you are in need of advice on how to pack more efficiently, use the opportunity to wear certain items which would be more difficult to pack away into your suitcase, or are just looking to find a fun and stylish outfit for your next adventure – you're in the right place.
What to Wear to the Airport as a Couple?
There is a logic to dressing well for your flight, it gives you a lot of flexibility with what you can do when you get off the plane. You are prepared and ready to step off the plane and replenish yourself at the closest tastiest restaurant. Similarly wearing one complete outfit on the plane allows you to have a less heavy and overpacked suitcase. This is essential if you are traveling for a short amount of time and need to maximize the space in your carry-on to the most.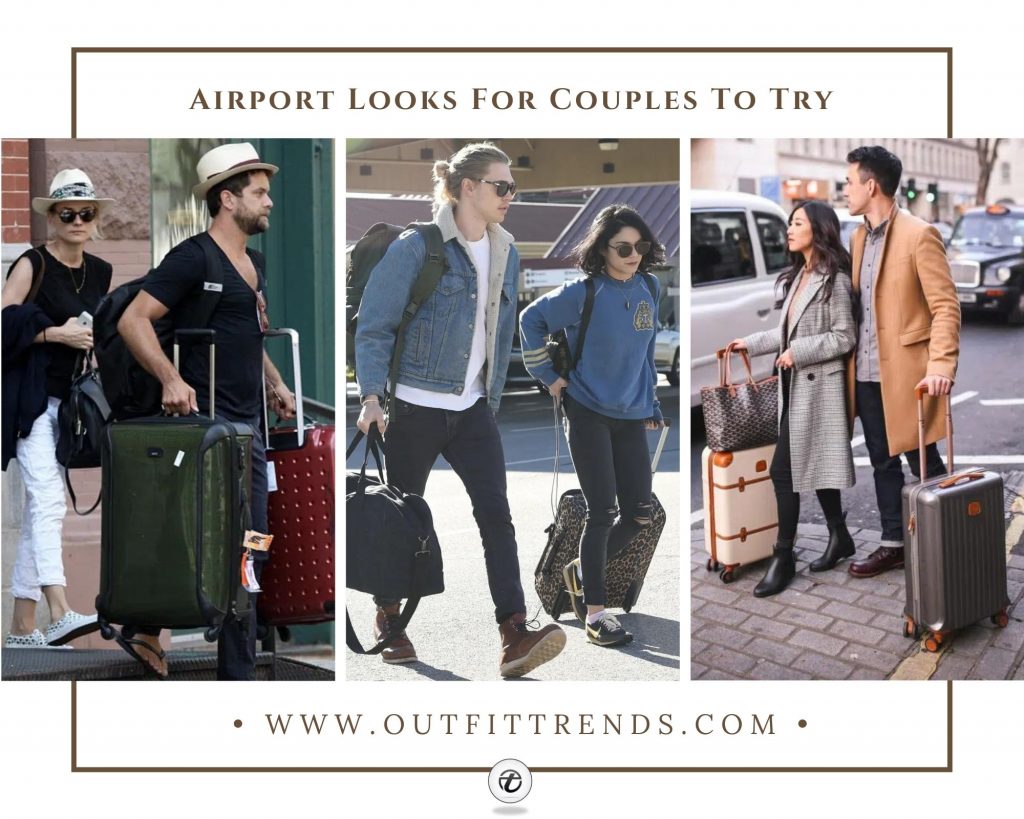 Do's and Dont's of travel outfits:
Do's
Do wear something that is comfortable: this is perhaps the most basic and well discussed rule of dressign for a plane ride, however, we must mention it again. Primarly stray away from highly constricting and itchy clothing. Think about what you would want to wear most for when you will be sitting in the same position for a large amount of time.
Do wear something which pairs well with sneakers, sneakers are the optimal choice for the plane therefore it is a must to wear an outfit which will compliment that choice of footwear.
Do adjust to the weather of the location you are travelling to – nobody wants to show up to a beach vacation whilst wearing a puffer jacket, you will have to deal with taking it off, carrying it, thus it is always best to come prepared.
Do wear something which is well in line with the temperature and is in season, if you are traveling in the summer time we have provided several fabulous options for you, similarly if you are traveling in the winter time we have also listed below warm options for travel outfits.
Dont's
Dont wear something overly hot: the temperature in airplanes is not controlled by you .
Don't wear something overy stiff: always aim to be wearing clothing of stretchy and flexible fabirc.
Absolutely do not try to wear heels, or any tight and uncomfortable shoes .
Do not wear anything with harsh zippers, close to the skin fastenings and especially do not wear anything that has a tight and on adjustable waistband, you must always remember that you will be sitting in one position for a long time, you will need to be comfortable to remain in that position.
Do not try to wear something that does not layer with other articles of clothing, you might want to consider being able to have a zip up or a button up top in order to have the flexibility of taking it on and off on the plane depending on the surrounding temperature.
21 – Couples Aiport Outfit for Summer Trip
This outfit is precisely for when you have a vacation you are going on, you are very excited to get there. Perhaps your days on vacation are numbered and you wouldn't want to waste any time and go off exploring as soon as you land, so you better wear something cute to the airport. We suggest matching color palettes, a romper for her and a shirt and shorts for him. Here are some more summer travel outfit ideas for women.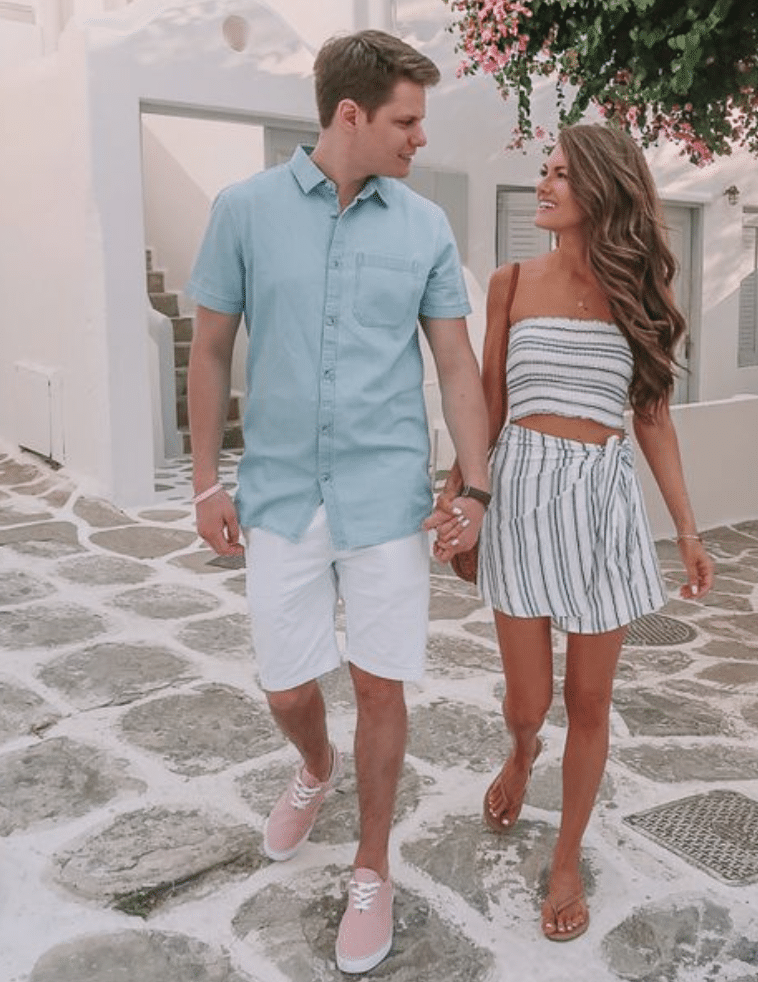 20 – Classic Airport Look
This outfit is recommended for the warmer / transitional seasons of travel, as it entails wearing long sleeve tops and pants. However, this outfit is good because it will allow you to be dressed for any occasion once you step off the plane.
19 – Fall Outfit
When you're traveling in the fall season, perhaps to a neighboring big city, you will most likely want to wear your jacket of choice on the plane, that way it doesn't take up all the space in your luggage.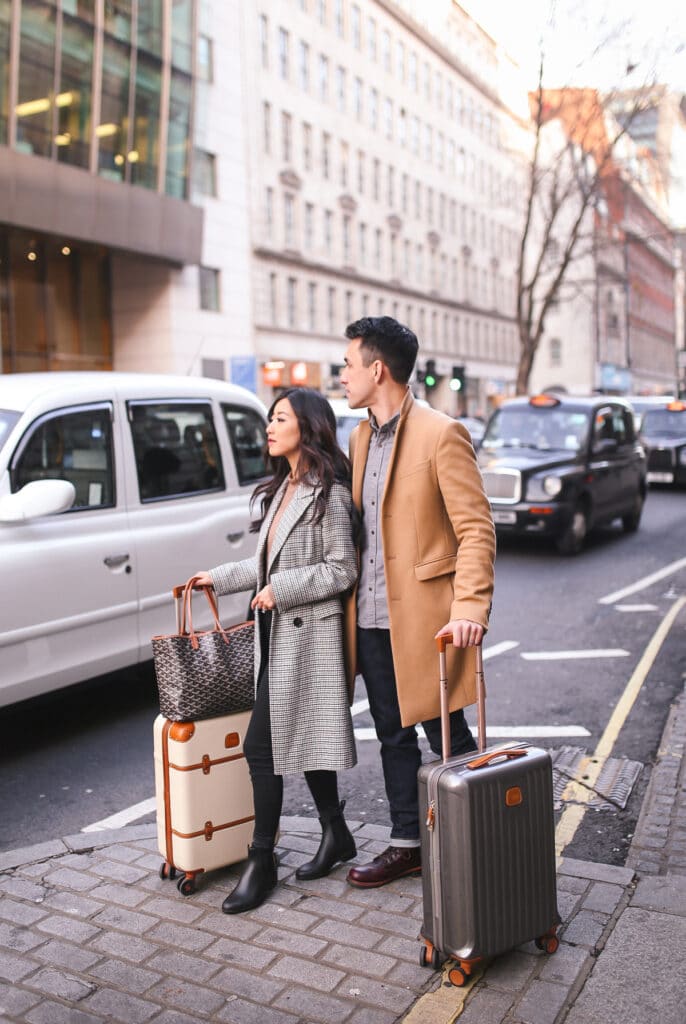 18 – Casual Airport Outfit for Couples
Celebrity style is not only interesting to look to for inspiration for day-to-day outfits, but it can also give you great insight as to the trendiest traveling outfits as well. For instance, this super casual and comfortable outfit for travel from this celebrity couple is a must-have for everyone.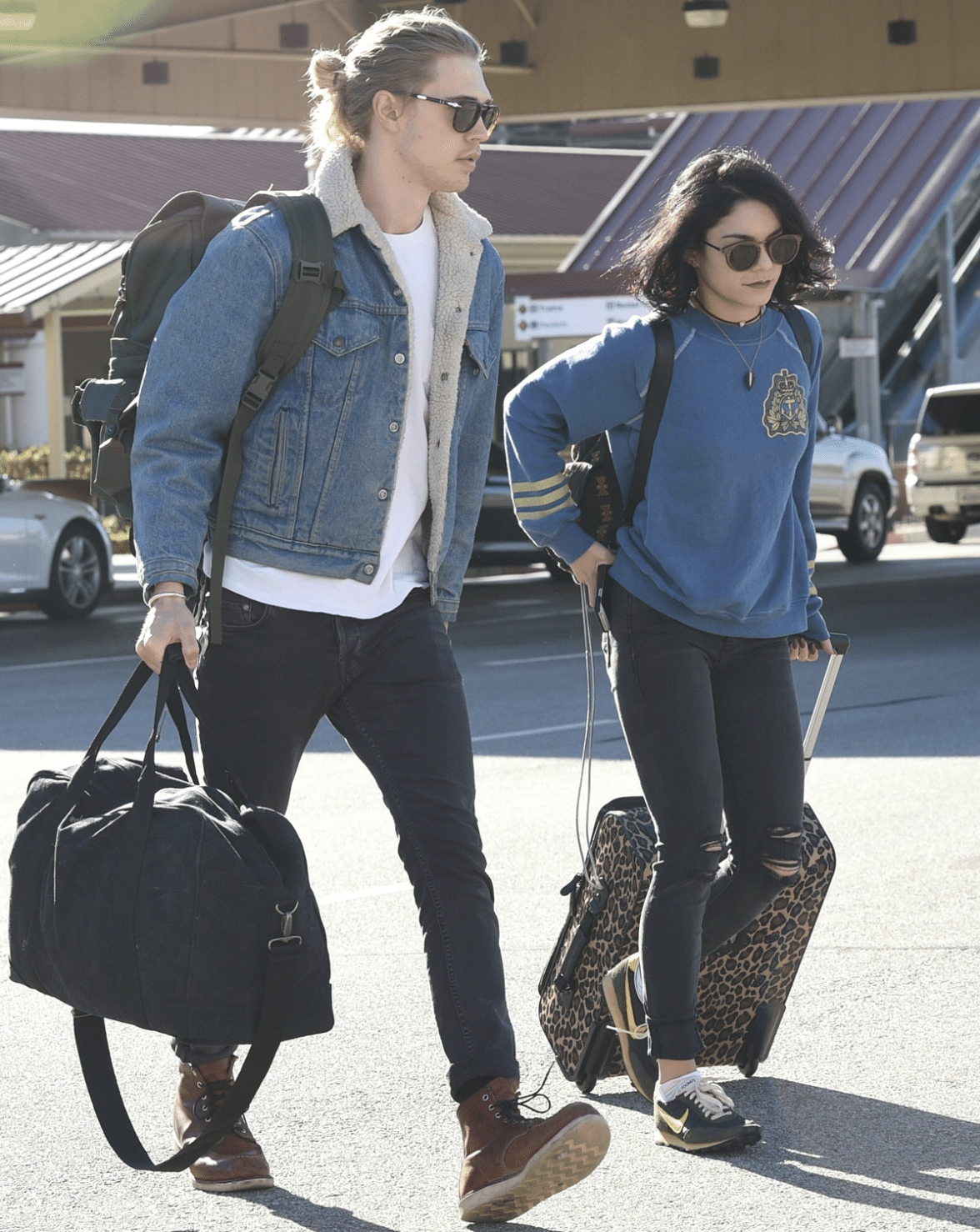 17 – Comfy Airport Outfit
Sometimes less is more for a stylish outfit, especially when going to the airport with your significant other. Pair some of your most comfortable jeans, with your favorite top but don't forget to layer a shirt over it to have around if it gets chilly on the plane.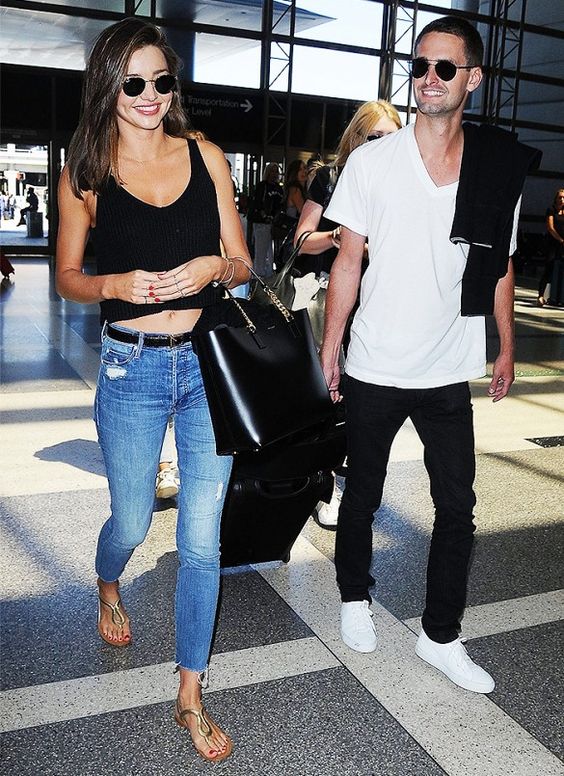 16 – Couple's Airport Outfit for Winters
When traveling in the fall or winter seasons another celebrity couple has shown us exactly what couple airport outfits to choose. Sticking with the all-black color scheme, wearing comfortable stretchy jeans, long sleeve shirts and comfortable shoes is the way to go.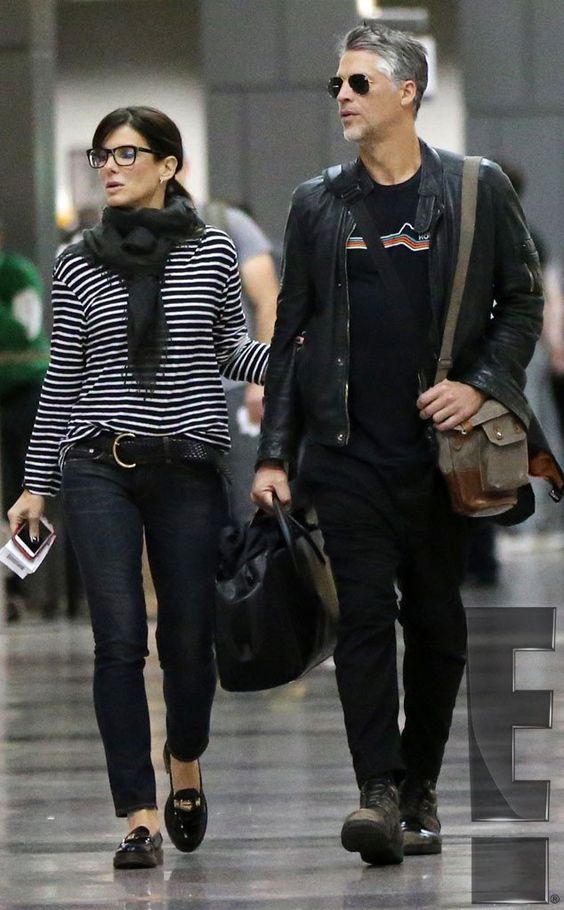 15 – Dressed up Airport Outfit
If you're the type of couple who wouldn't shy away from dressing up any day, including travel day the following outfit is perfect for you. However, that is not to say that this outfit is not simple or comfortable, the trick with this outfit is the accessories, that make it instantly stylish.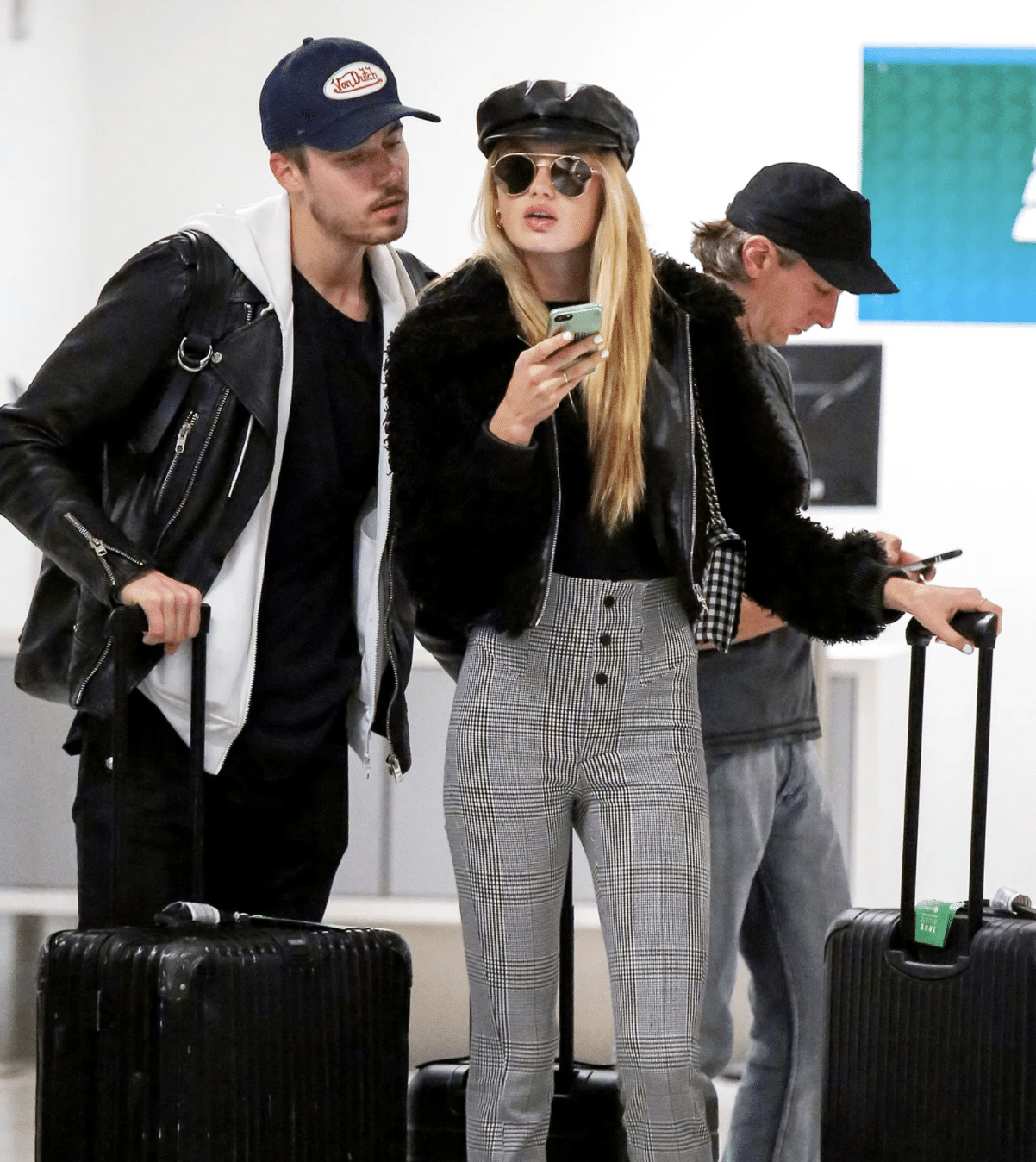 14 – Cruise Couple's Airport Outfit
When you're off traveling to a beautiful summer vacation spot with your other half, there is an unexplainable excitement that follows dressing in summer clothing straight to board the plane. This outfit is precisely that.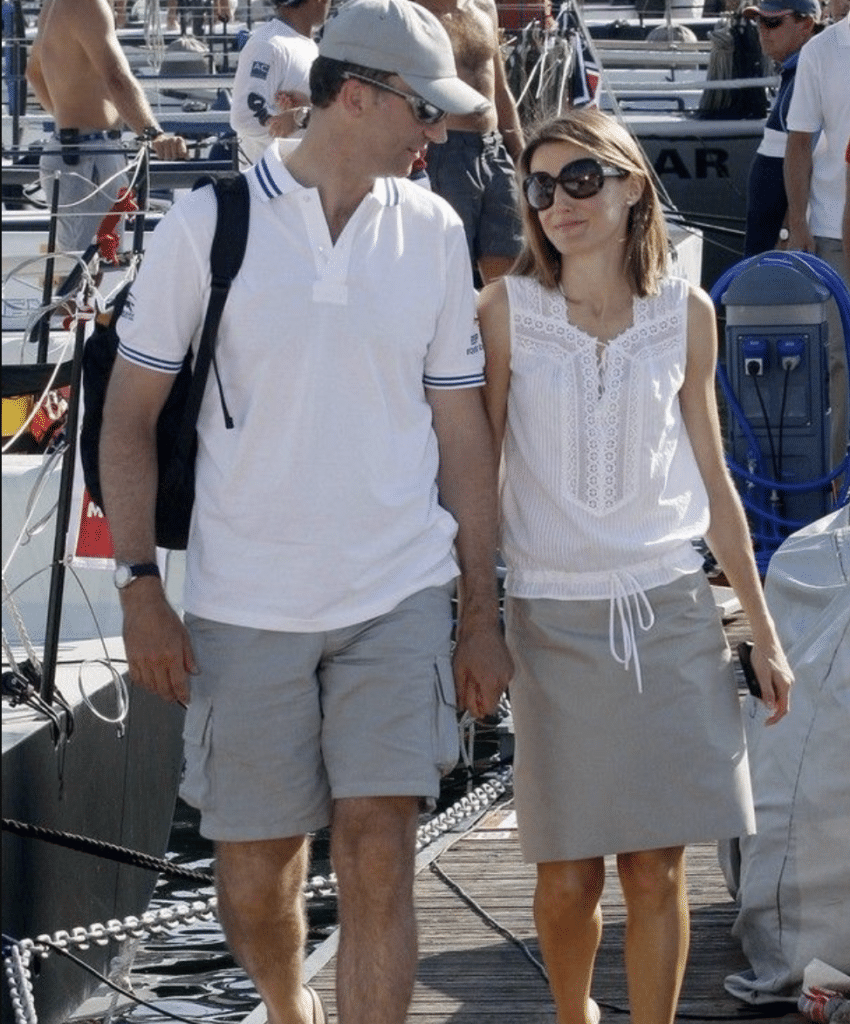 13 – For The Sunny Vacation
When you're heading off to a sunny beach vacation, and you are looking forward to tanning and soaking in the heat, but you still need to pack alone your glasses and hats, a great packing tip is to wear them. As a result, your airport outfit will be very stylish, and your hats will not bend.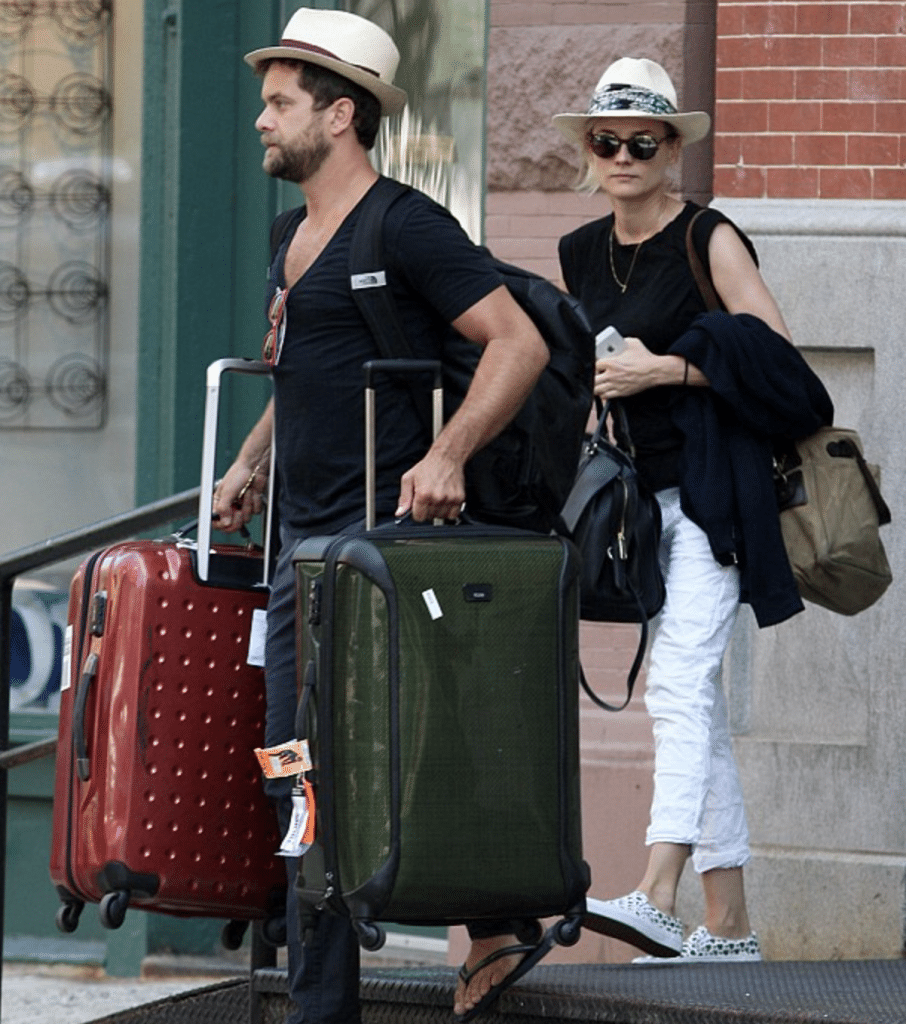 12 – Work Trip Airport Outfit
A true power couple who works together and travels for work together must have this ensemble tucked away in their closet to wear this matching working outfit for a work trip. This outfit will allow you to be on and off the plane, in and out of your meeting in no time to possibly also explore the city in the time you have saved by not changing.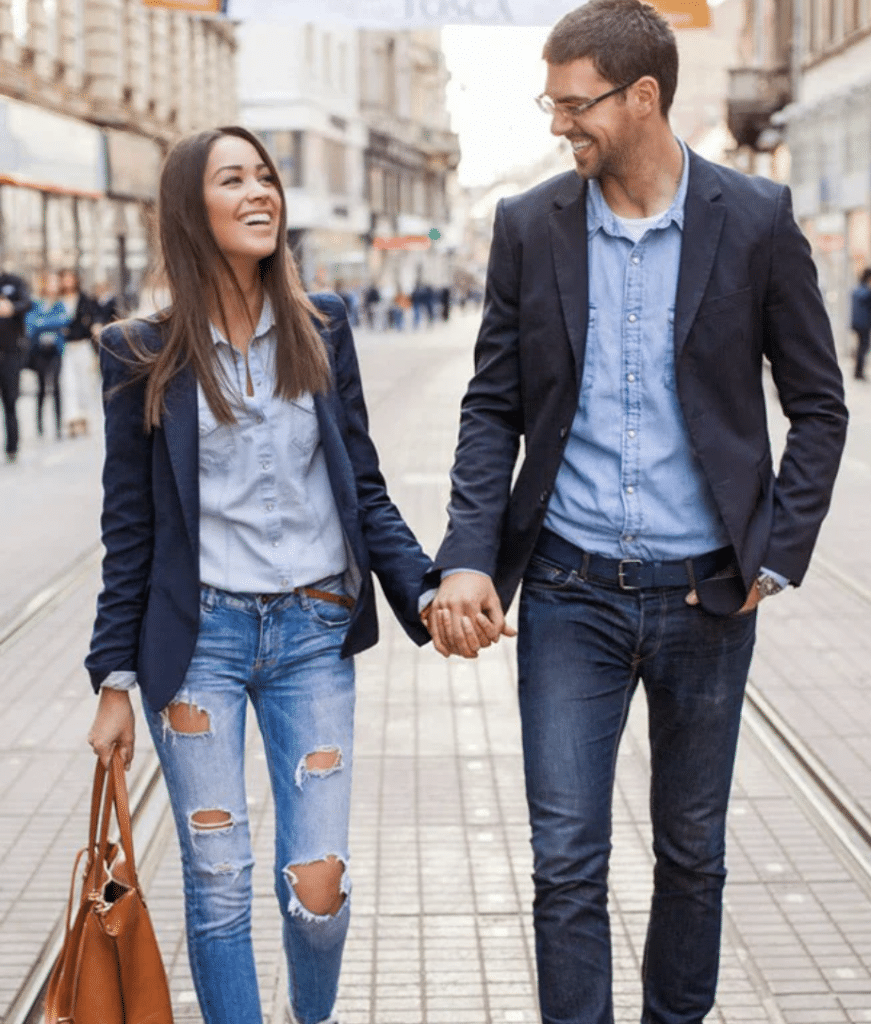 11 – Matching Fall Travelling Airport Outfit
Fall time is arguably the most fashionable season of the year, which makes it the perfect opportunity to travel to beautiful places and take beautiful photographs with your significant other. This outfit is a perfect choice, it is comfortable enough to wear on a plane and coordinated enough for memorable photographs.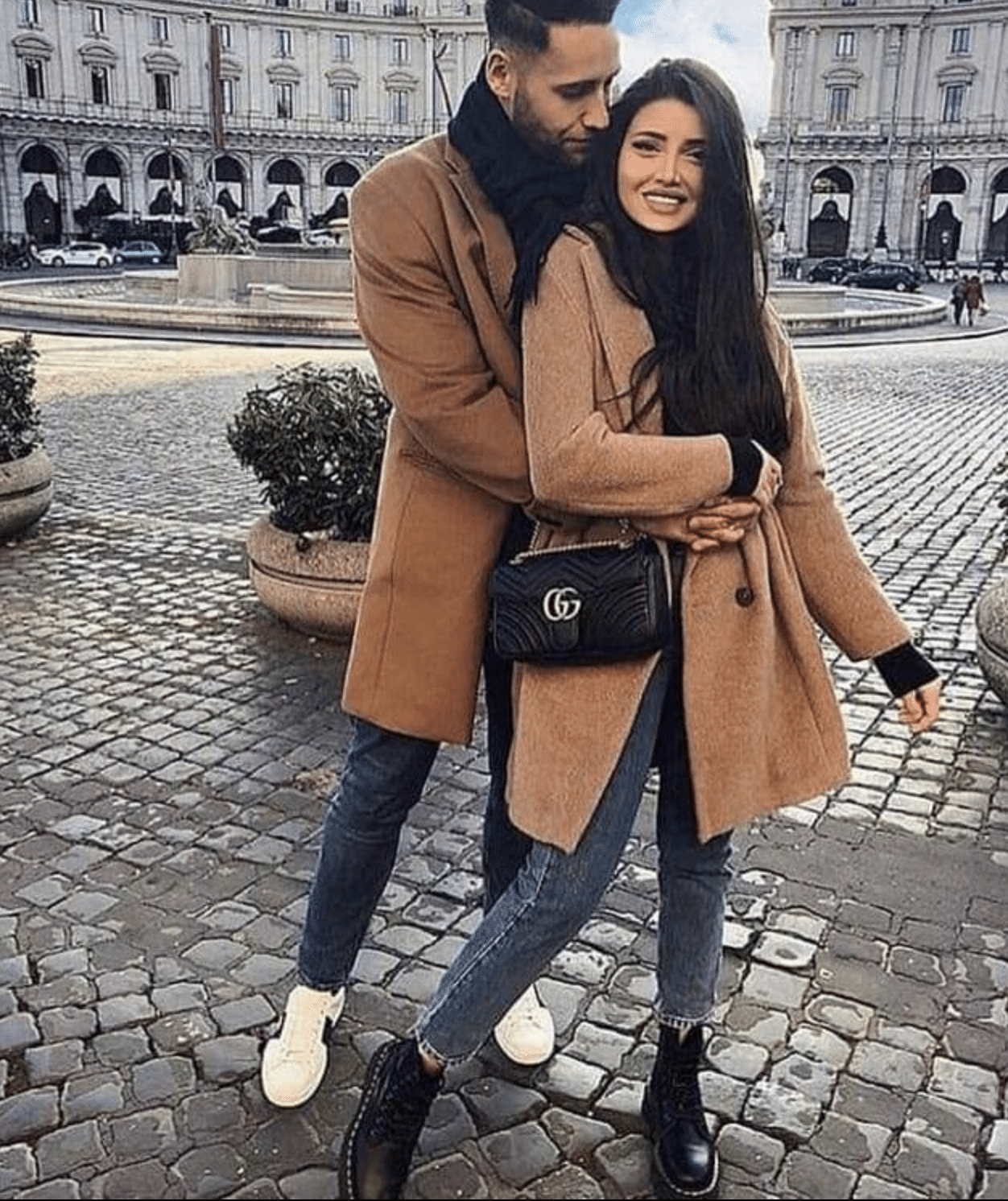 10 – Sporty Travel Look
One of the most comfortable options to wear to the airport is a tracksuit, however, one way to spice up this choice of outfit is to match with your significant other.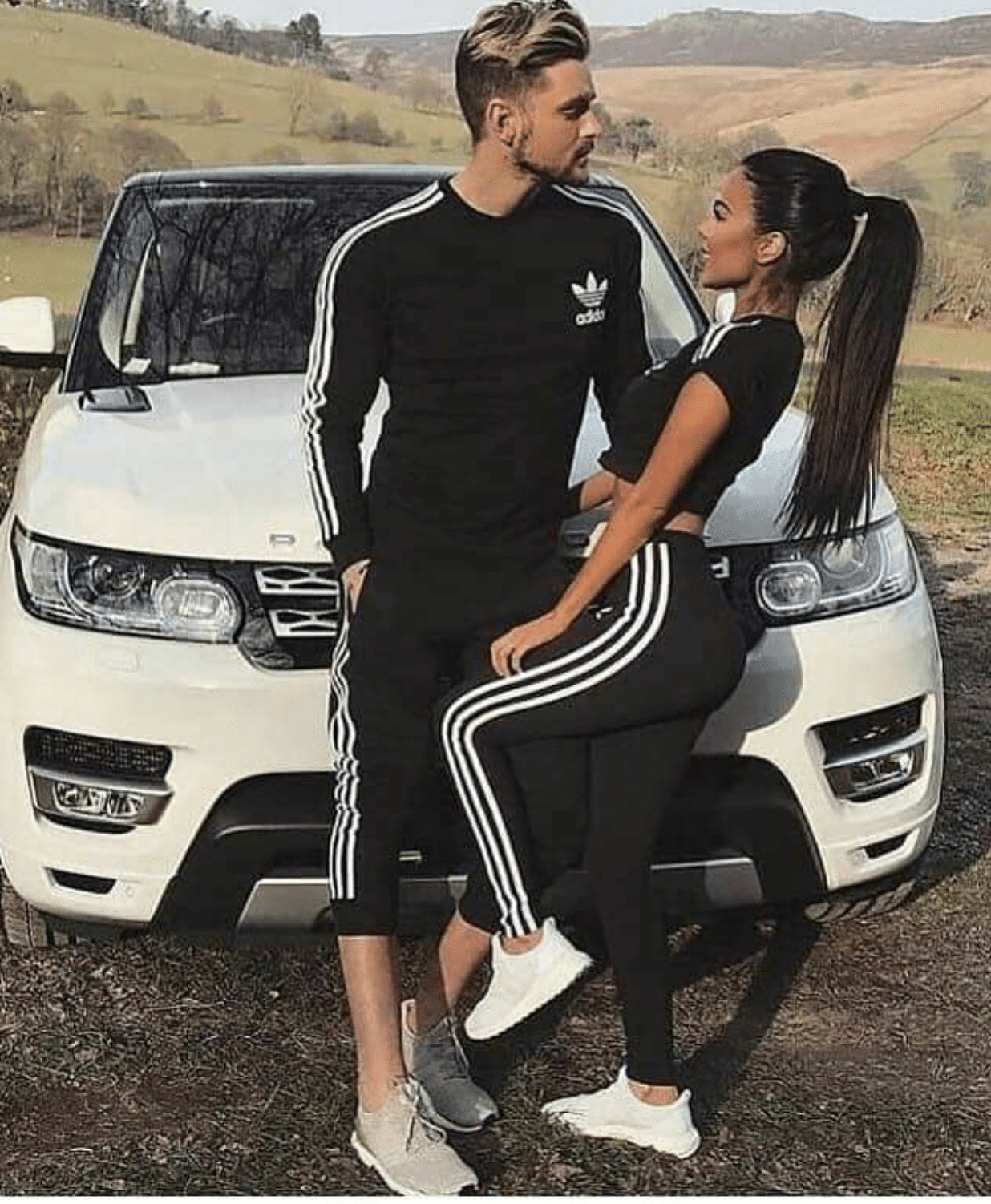 9 – More Winter Inspo
When traveling in winter wearing a bright matching jacket with your significant other is one way to make your outfit grab the attention of those around you.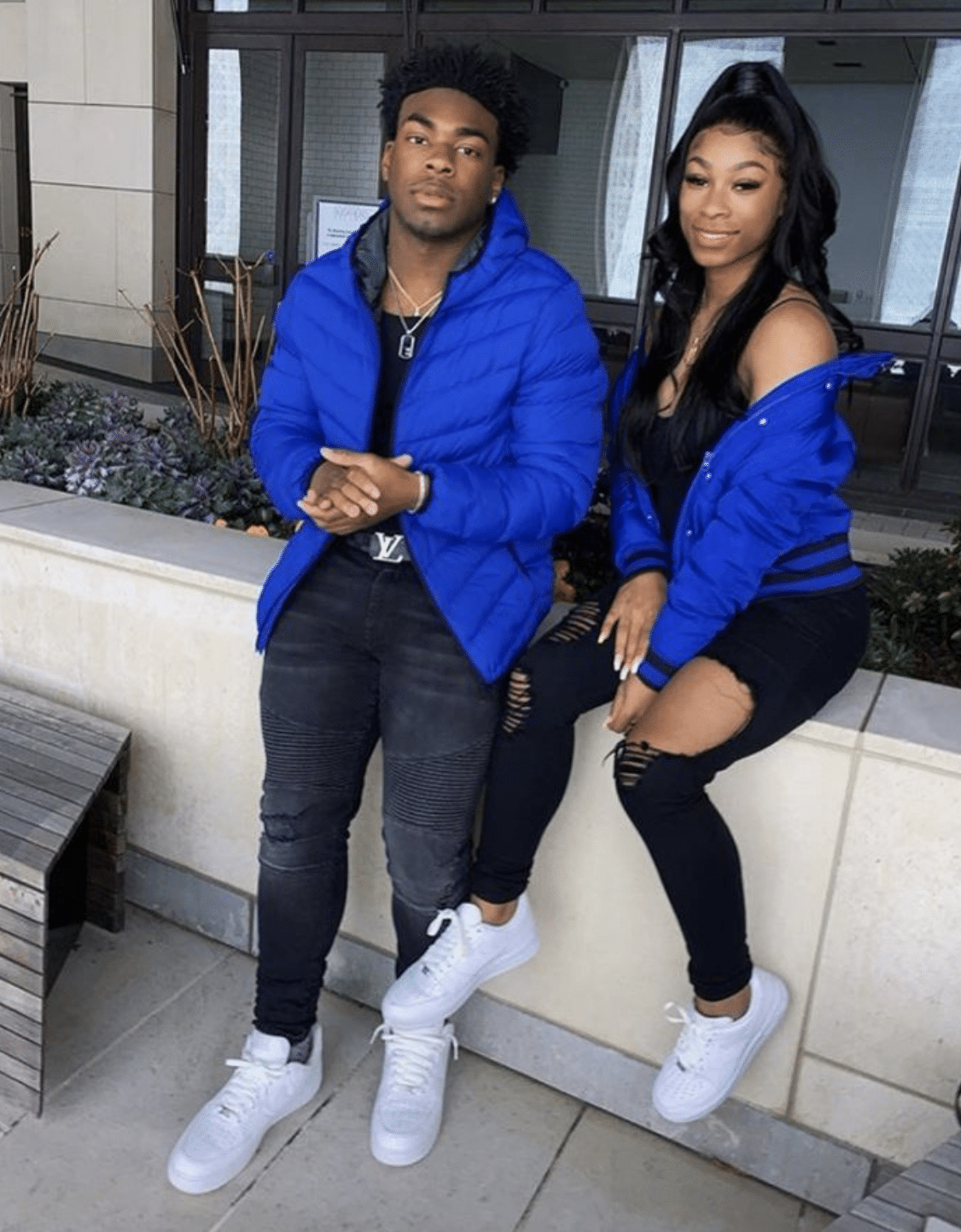 8 – Laid Back Outfit
A grey sweatsuit is not only a comfortable option but if styled with the right head accessories is a very fashionable traveling option. Not to mention that it is also an option for both him and her.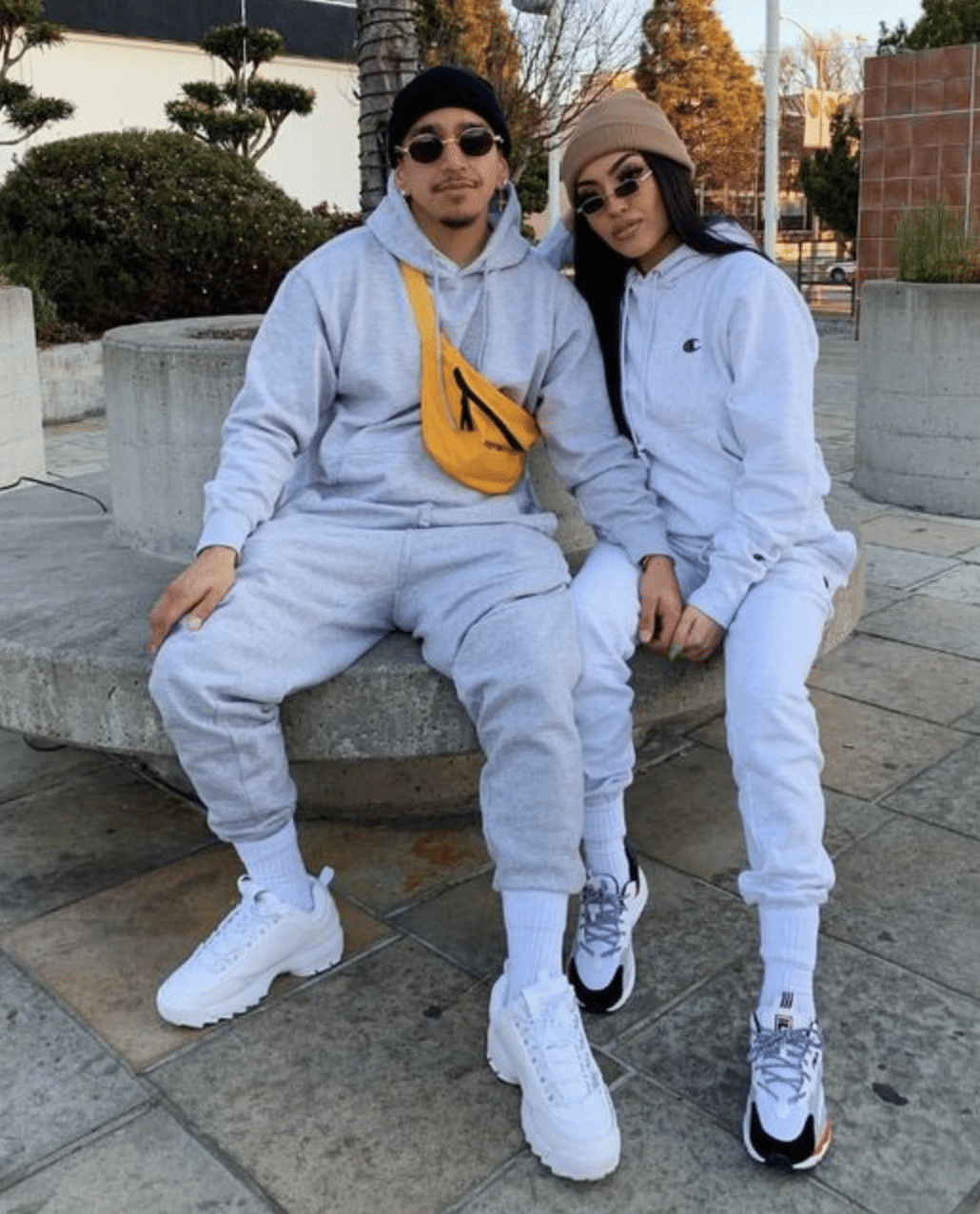 7 – Matching Look
If you're a couple that doesn't shy away from brightly colored clothes or matching outfits, you will really enjoy this traveling outfit for winter/fall. With a pair of casual denim jeans, a t-shirt layered with a bright red cardigan.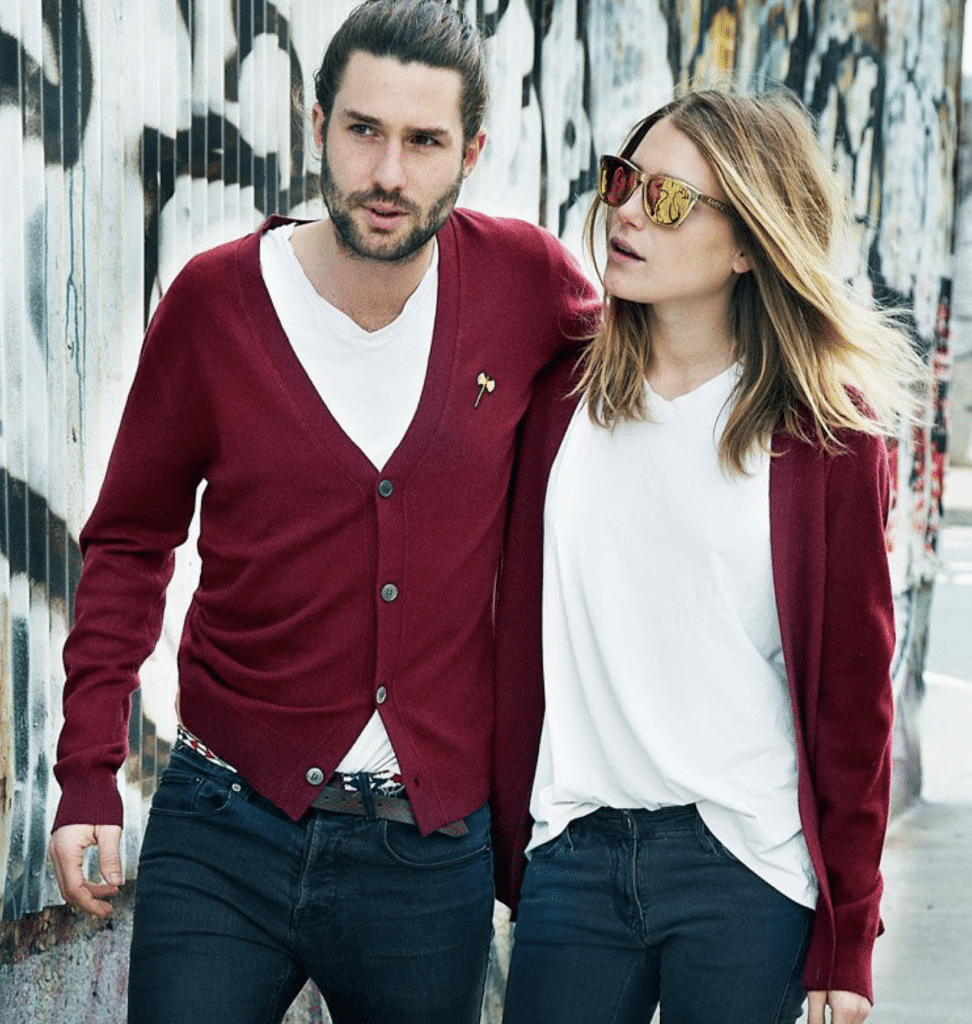 6 – Warm Day Travel Outfit
On a warm day, all you need to travel are a pair of your comfiest jeans, a white t-shirt and something to throw over it – light a light blue button-up shirt.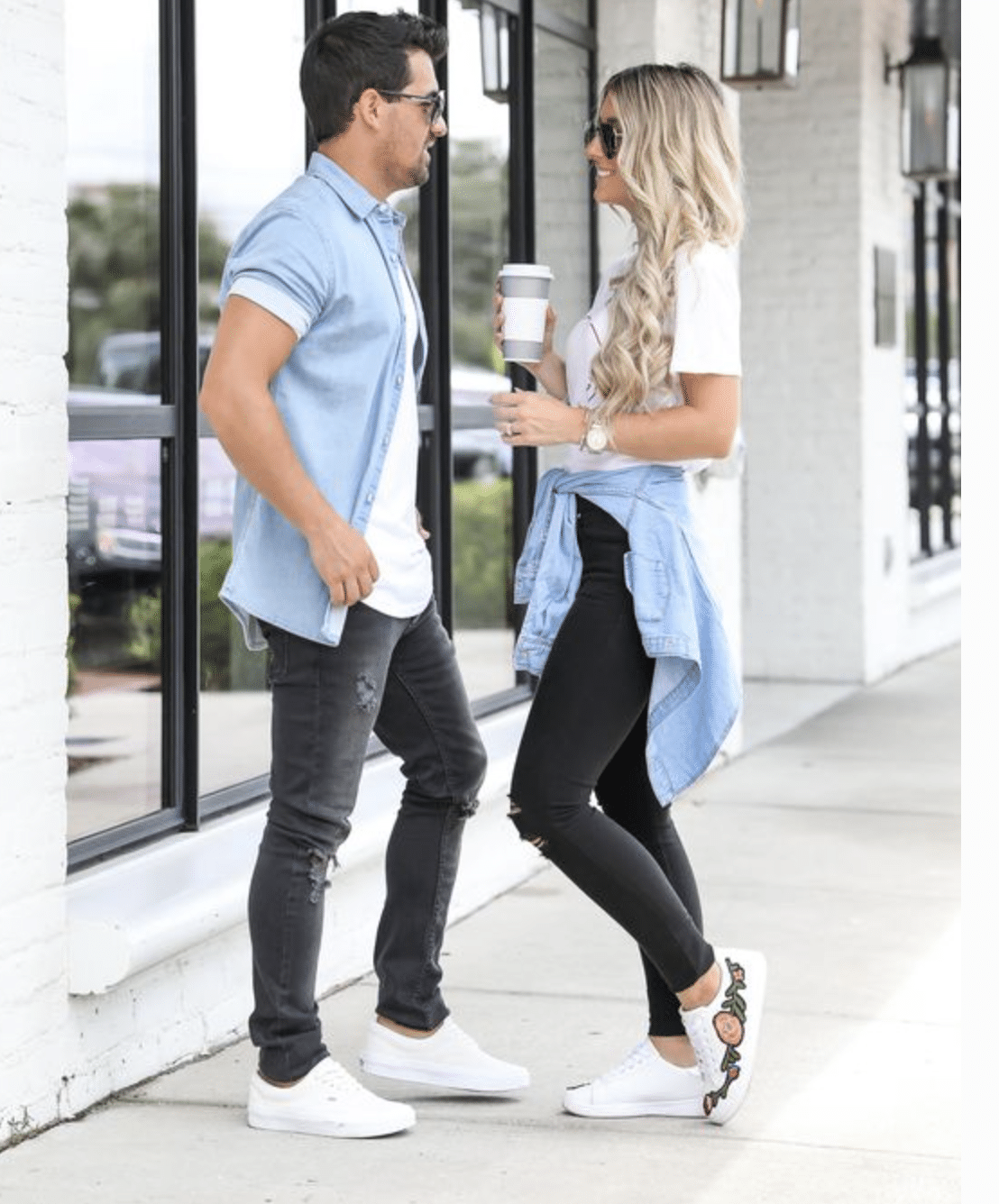 5 – Coordinating Travelling Oufit
One clever way to coordinate your outfit with your significant other is to wear the same articles of clothing in inverse colors. Make that loose and warm clothing and you have yourself a comfortable cozy airplane outfit for you and your partner.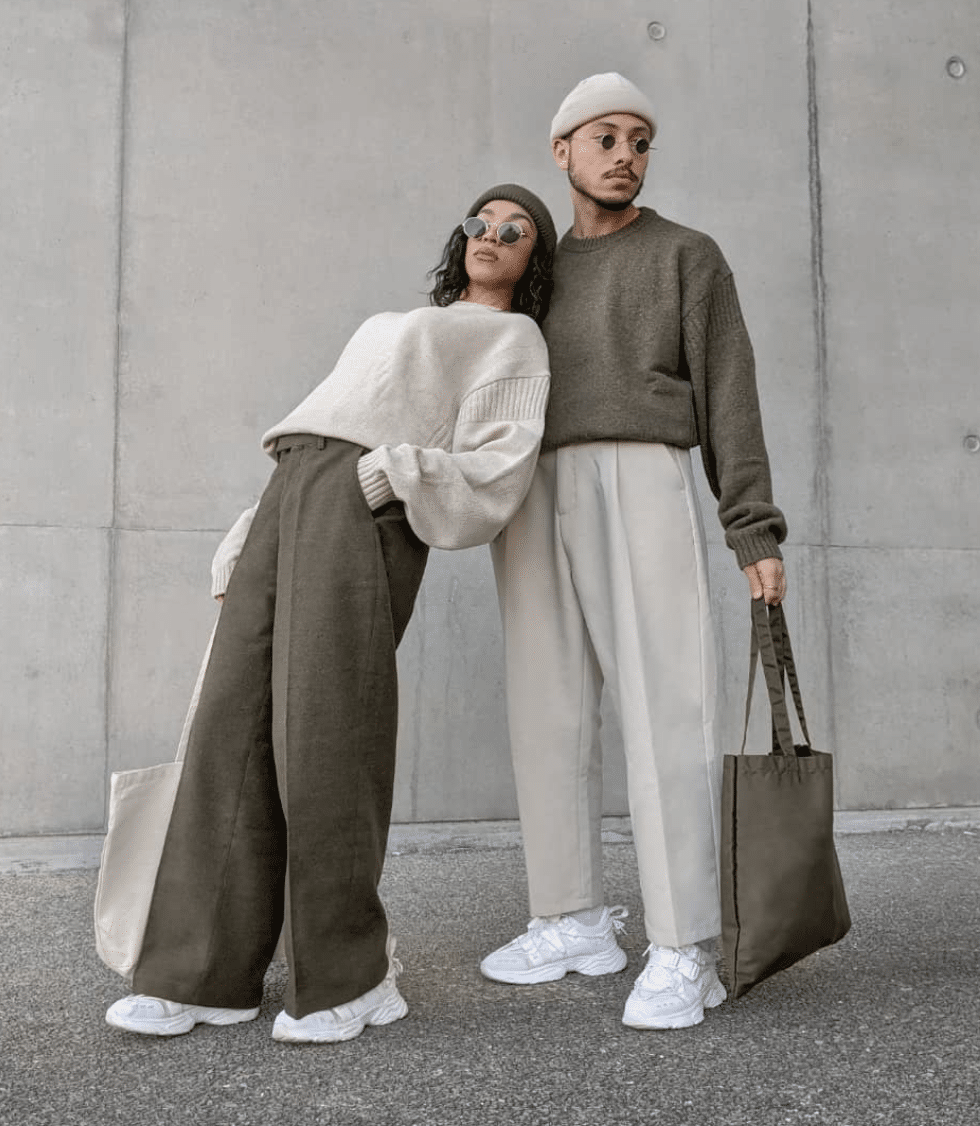 4 – Matching Inspo
Another example of a very clever cross-matching outfit for you and your special someone to wear while traveling. Here are some more of our favorite matching couple outfits from celebrities.
3 – Vibrant Look
If you want to steal the show and be a prime example for all other couples traveling, you must check out this next outfit. It is both highly stylish and also very comfortable for travel.

2 – Coolest Couple Aiport Outfit
If you are one of the couples who would like to dress to the latest trend, you might want to take a look at this outfit we have prepared. It is not only highly versatile but would also keep you very comfortable on a plane.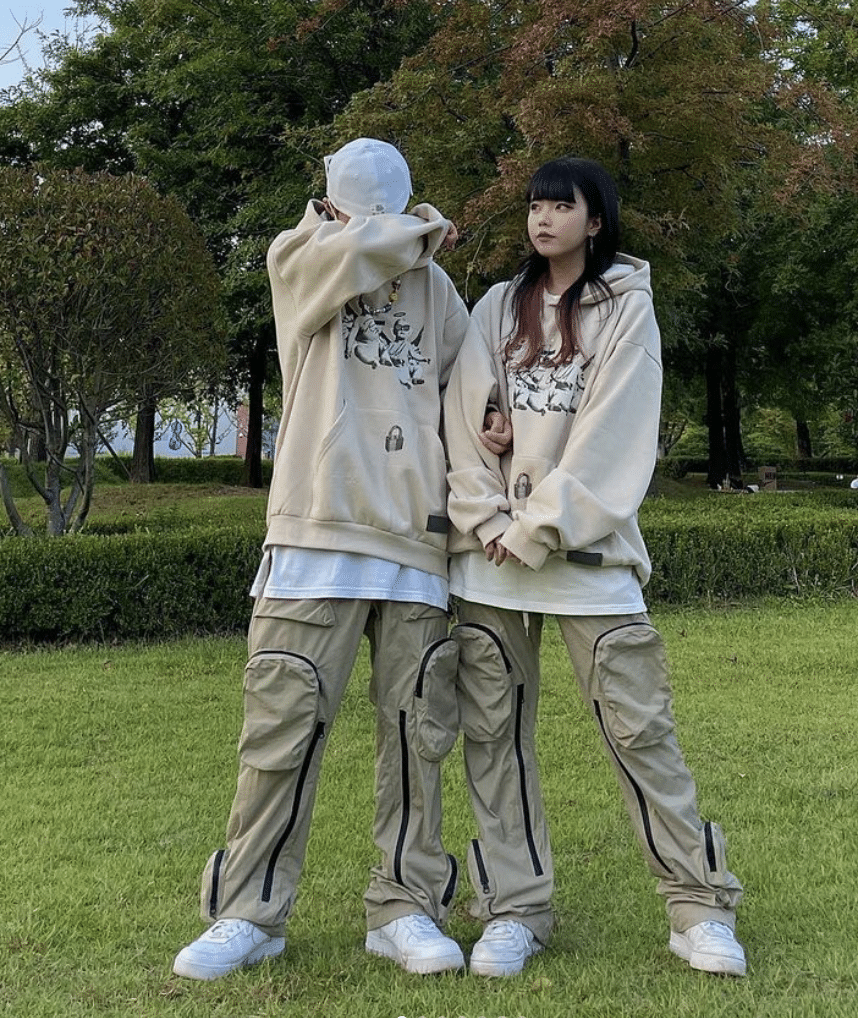 1 – Comfiest Winter Travel Outfit for Airport
When traveling in winter, a hack is to wear your largest jacket onto the plane. This also gives you an opportunity to make a very interesting outfit for your traveling days.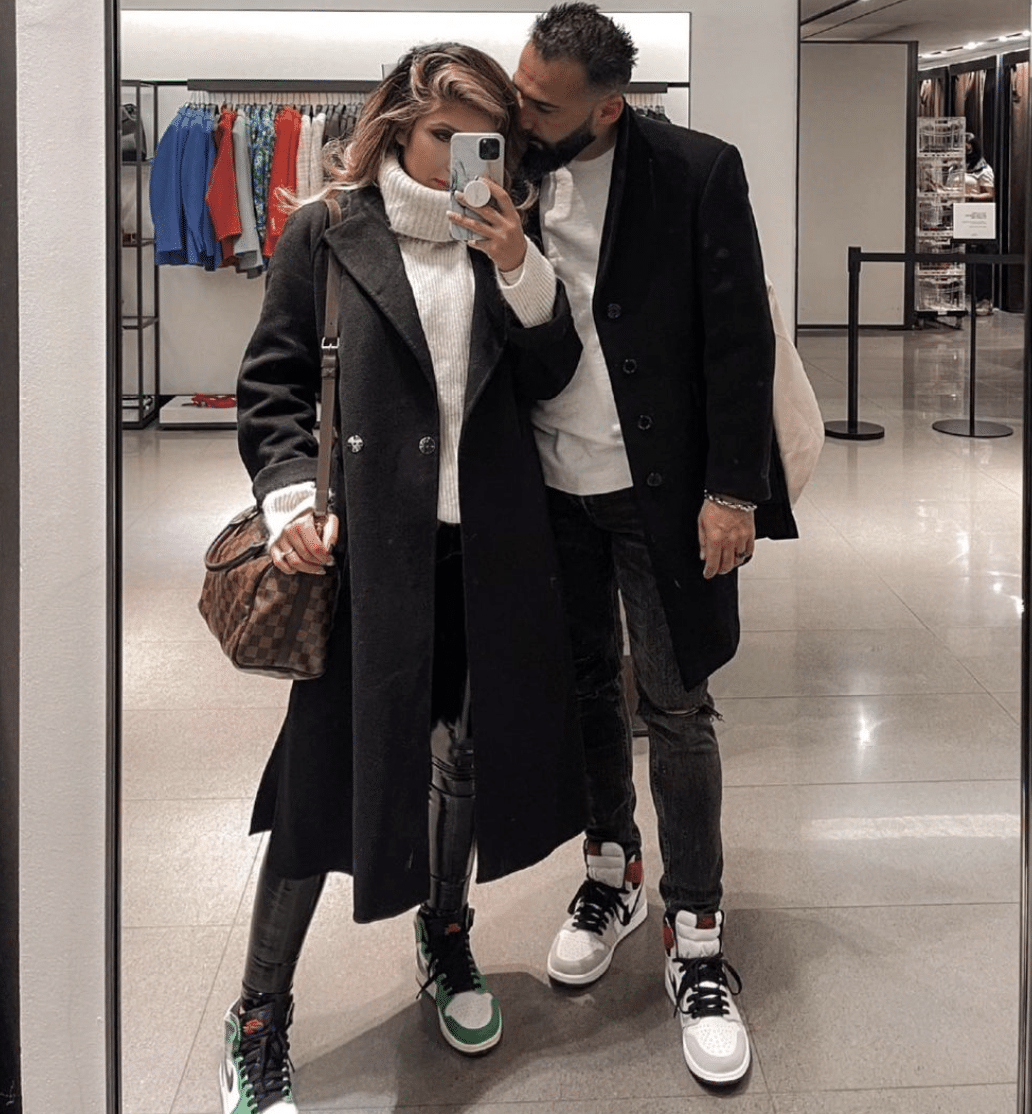 Frequently Asked Questions
Q. What to wear on a plane during summer?
A. On summer flights it is preferred that you avoid darker hues, as they will attract sunlight and thus heat you. A comfortable alternative is wearing something light but also layering a shirt over your t-shirt because sometimes cabin ventilation could get a bit too strong.
Q. What to not wear when flying?
A. Preferably you avoid anything tight and restricting, something like a tight waistband, highly stiff denim pants, or a tight blouse. Anything that will make you less comfortable in a static position for the duration of the flight has to be avoided.