Girls Summer Home Wear. The hot and sultry summer days require you to wear something very light and comfortable. You need to be wearing something that makes you feel relaxed and keep away the sweating.
The summer season can be annoying at times. Your make melts off, tight clothes itch, hair gets messy. But you do not have to worry we have you covered. All the tips you need to look presentable this season are in this article. Even if you are just sitting at home, all by yourself you still need to be dressed in a civil manner. When you go out, you need to follow some fashion rules and wear proper clothes to look presentable. But when you are at home at least, you can choose comfortable clothes.
What to Wear at Home  & Stay Stylish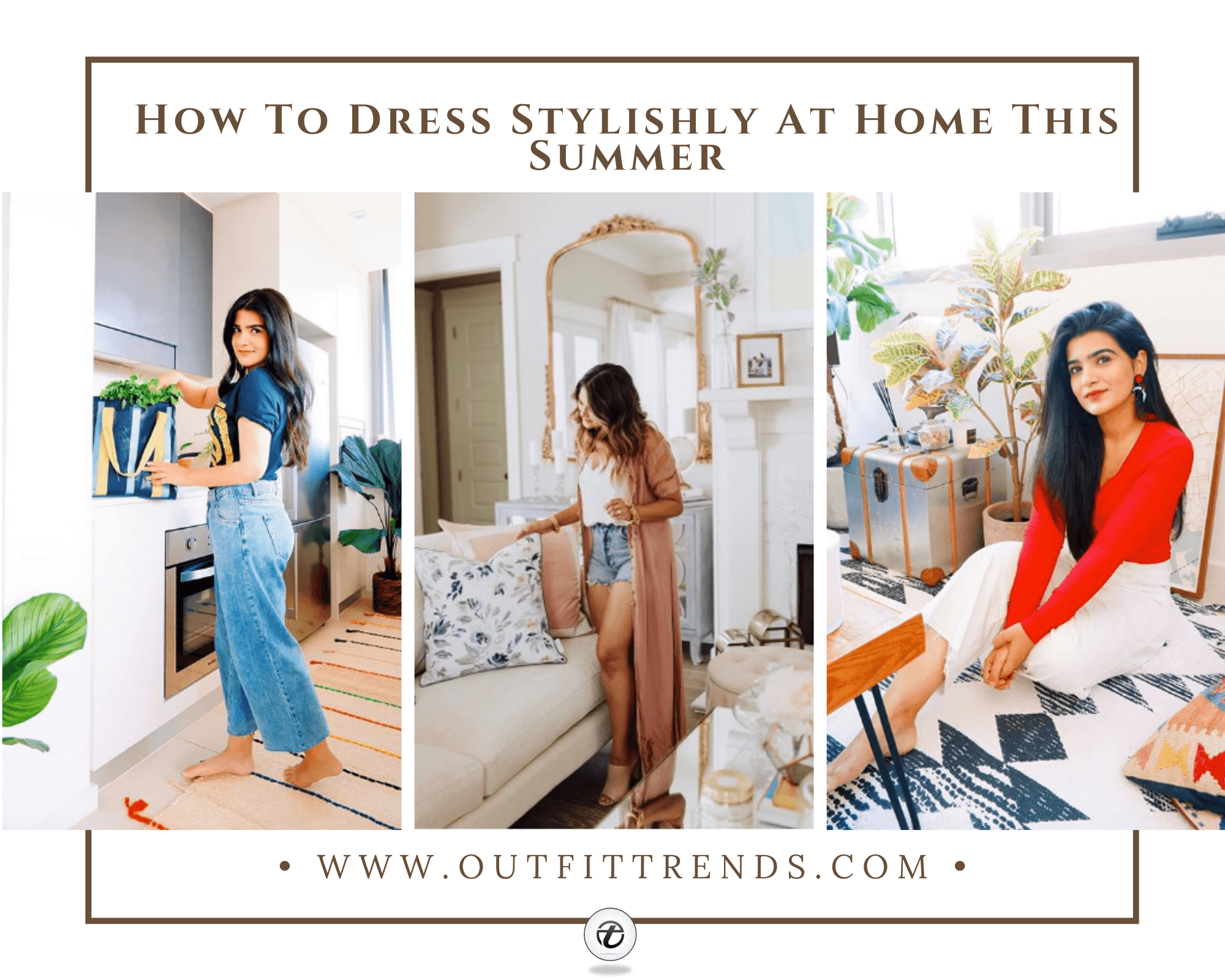 Here are some ideas about summer home-wear clothes.
Choose clothes that make you comfortable like PJs, Shorts, tees, and frocks.
There is no need to spend exorbitant amounts on home wear because you are going to wear them at home. But on the other hand, spend enough to get something lasting and comfortable.
Do not choose one type of clothing only for home wear like PJs only or just Sweatpants. Choose are variety so that depending on your mood, you can change the type of clothing you wear. You can find more on this in our previous post on Cute Outfits to Wear with Pajamas/PJs to Look Gorgeous
Choose a variety of colors. So for example sometimes when you are feeling happy you can wear a bright color like pink or purple other times you can wear dull colors like grey and navy.
As you are going to wear these clothes a lot, make sure they are easy to wash and wrinkle-free. You do not want to iron your home wear all the time or run to the dry cleaners because your home wear is not washable in the laundry all the time.
Remember you can be comfortable and stylish at the same time given that you choose the clothes wisely. Here we have a bunch of great ideas where you get the perfect combination of style and comfort.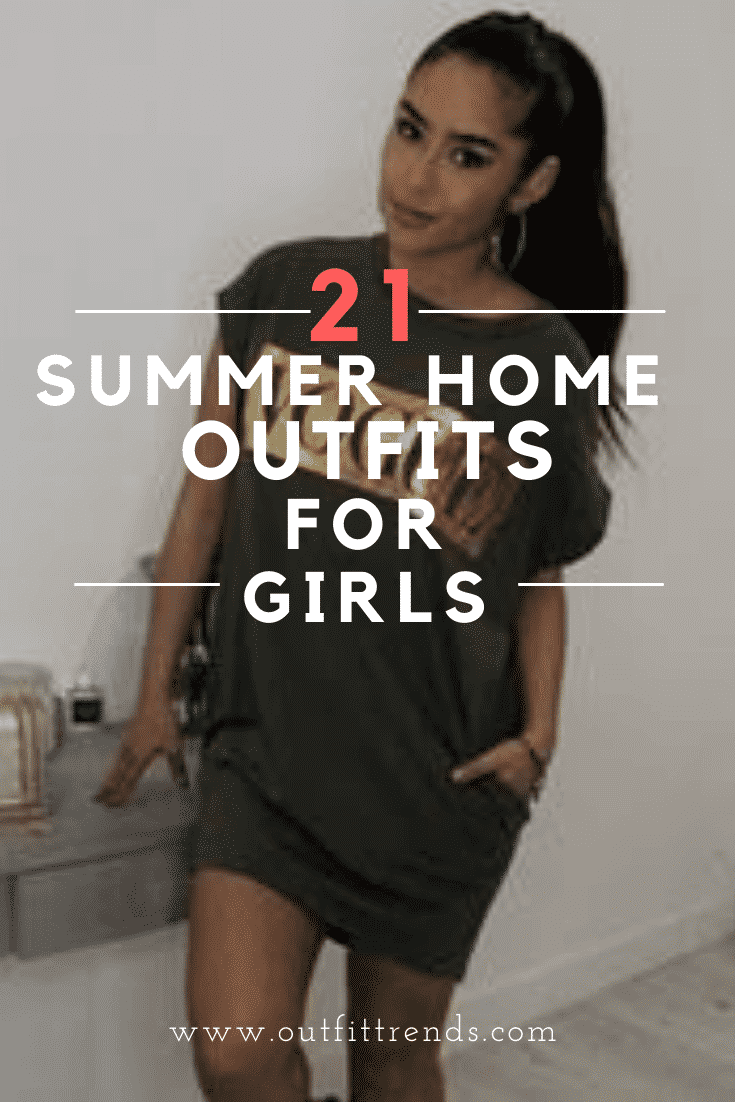 ↓ 21 – How to Dress When Boyfriend is Coming Over
Is your guy coming over for a movie, dinner or just some special time? How about well-fitted sweatpants and an inviting tee? It's stylish in its own effortless way. Throwing off an image of not even trying while still looking beautiful. You want to look best for your boyfriend but since you are not going out you cannot wear your favorite dress. To look sexy choose a tiny tee or a tank top with grey sweatpants. You can even go for trousers if sweatpants make you look too stuffy.  The best thing about staying home is you can go bra-free.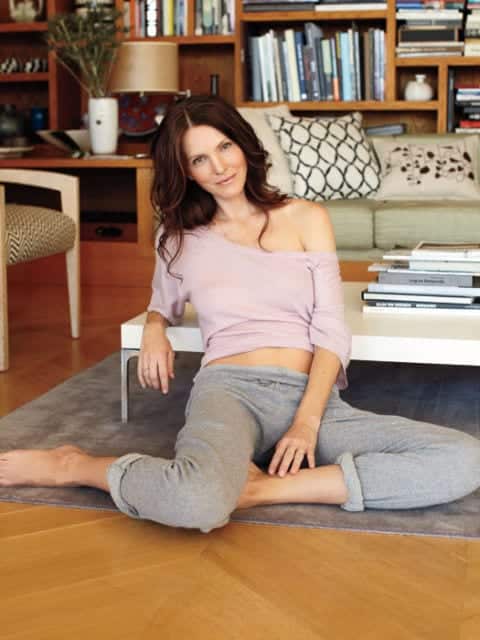 ↓ 20 – Relaxing at Home with Husband
When relaxing with your husband, how about simply wearing a cute tee and wrapping it up with a chic scarf. Staying home does not mean you have to look ugly and dress like a homeless person, as most girls do. Self-care is really important and looking good will improve your mental health as you will feel cute. The best thing about husbands and boyfriends are their oversized shirts. Buttoned down shirts or hoodies are the most comfortable things to roam around in. Guys love seeing you in their over-sized shirts, pantless. Here's a spectacular guide on Outfits Your Man Wants you to Wear.
↓ 19. What to Wear for Exercising at Home
How cute do Ian Somerhalder and Nikki Reed look in their workout clothes? Truly inspiring! The casual tees and sweats not only look so comfortable to wear but also very hot. Here are Super Cool Gym Outfits for Women if you're looking for the right workout clothes. Nike, Adidas are the most popular gym clothes stores. There are also numerous athleisure stores you can opt for.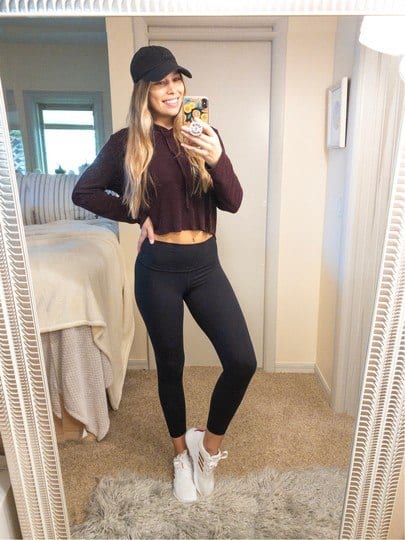 Shop the look here
Adidas Edge Lux 3 Shoes – $60
Aerie Play Real Me High Waisted Legging – $23.97 
SHEIN Drawstring Hooded Cropped Sweater – $10.00
↓ 18 – Comfortable Home Wear Outfit
Being at home, all you want to feel is warm and cozy. Try not to go for clothes that make you uncomfortable like jeans or trousers. Just wear simple pajamas and shirt combo and you're all set! If the summer sun is burning hot then opt for short shorts. Go for clothes made of cotton in summer for more comfort.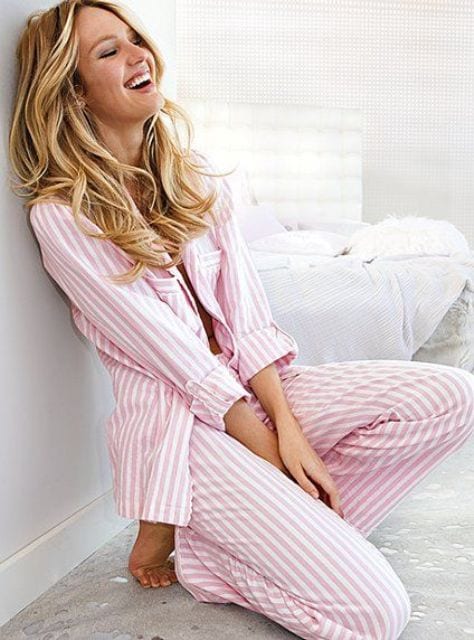 ↓ 17 – Modest Home Outfit for Girls
Not in the mood of regular pj's? Dress in modest, easy clothes that don't make you feel agonizing. Wear clothes made up of light materials like Cotton and Linen. Also, buy material that will not cling to your body so that you do not feel stuffy all the time. Choose comfortable and light colors. The colors that will make you feel relaxed. As it is home wear, you can choose all your very favorite colors. If you're also looking for some good shoe options, then you can wear these amazing home wear outfits with any of these Amazing and Comfortable Women Flat shoes/Loafers.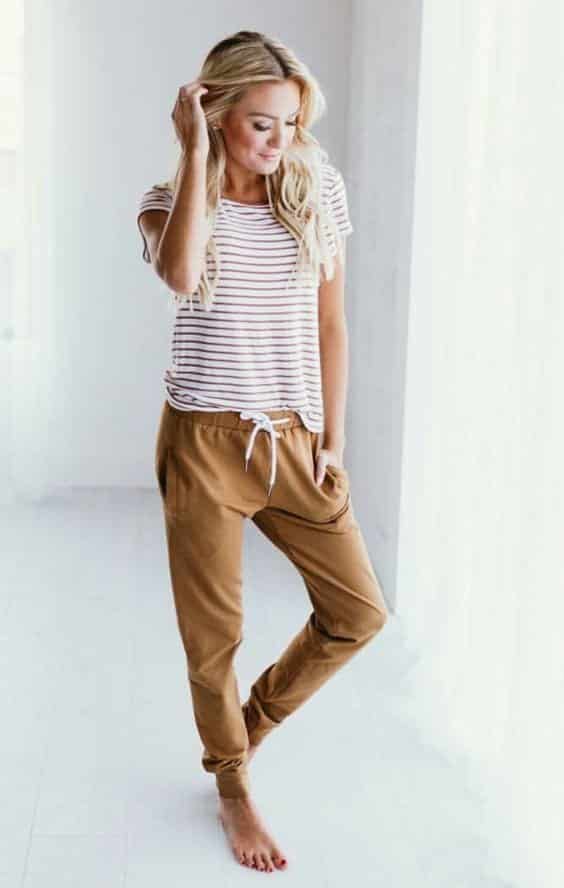 ↓ 16 – Messy Hairstyle for Home
Let's be real, brushing your hair may be one of the hardest things to do. It seems like such an effort to properly make your hair while going out, let alone do them while you're home. Well, for lazy people like us, we can always opt for that hot-chic, 'i-donot-care messy hairstyle.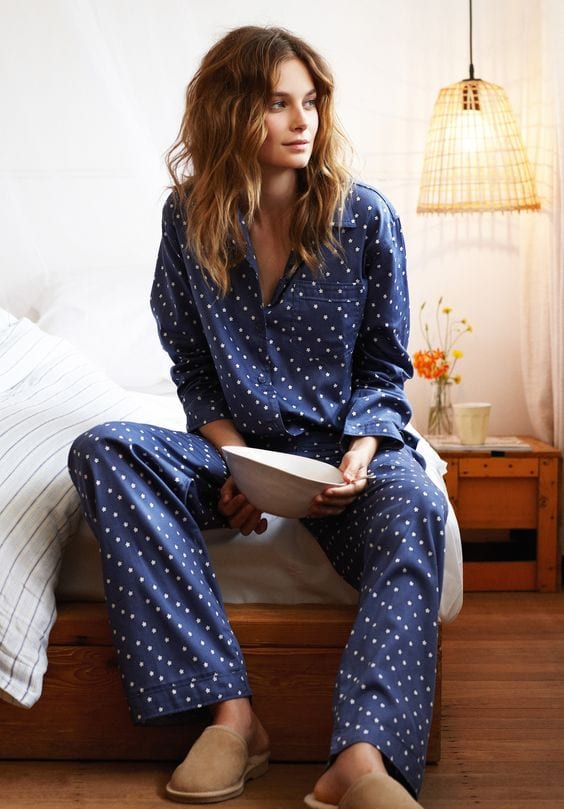 ↓ 15 – Cute Slogan Printed Tees Pajama Sets
Slogan printed tees are the main hit these days. They're cute and modern. These tees represent you; you can print whatever you love on your tees. whether it be an adorable animated sticker or a quote. Pair them with shorts since it's summer and the bottom line is to be comfortable.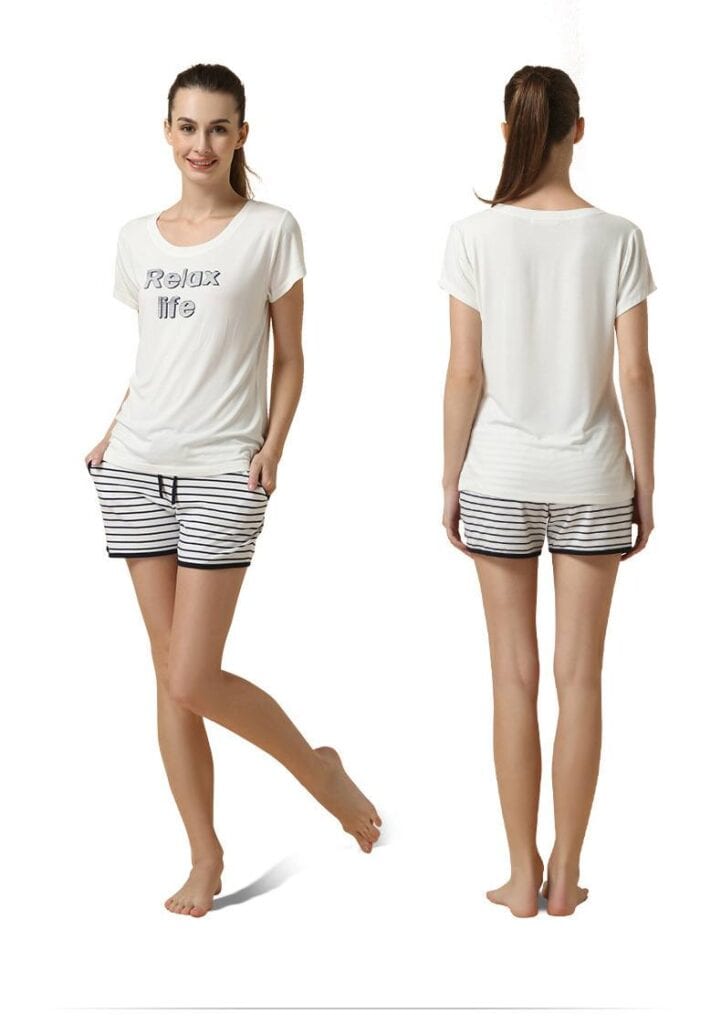 ↓ 14 – Floral Print Pink And Navy Pajama Set
If you're a flower person, a floral pajama set is definitely for you. Flowers are usually linked with females, so it is time to celebrate your feminity. Flowers make everything automatically prettier. Ethnic outfits with floral patterns are also really popular.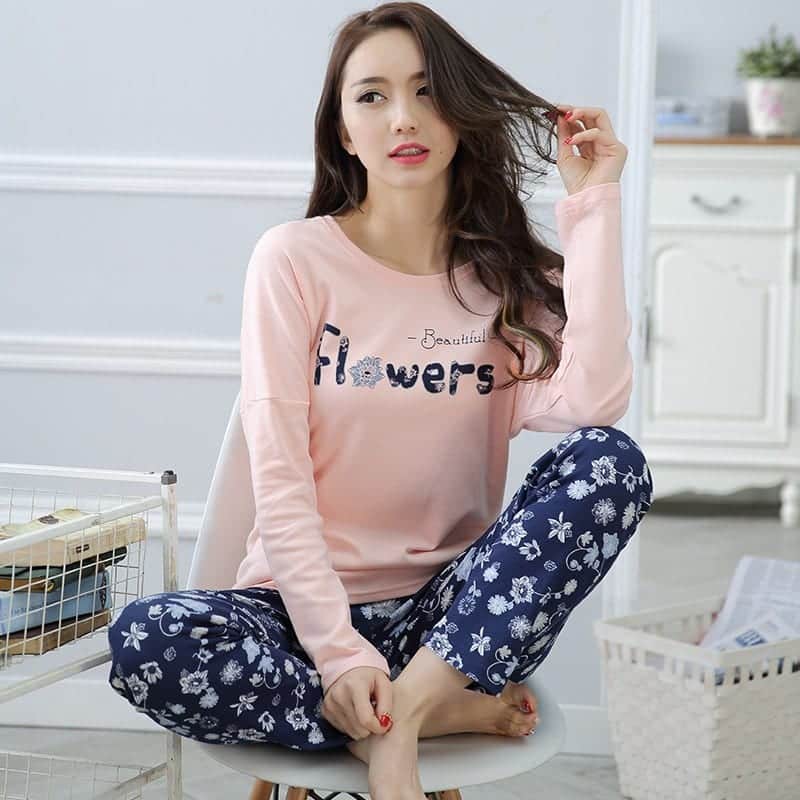 ↓ 13 – Light Colored Teddy Bear Printed PJ's
PJs with teddy bears on them? Yes, please! We all that little child still in us, no matter how much we've grown. Why not let that kid come out and be seen in our attire once in a while. Cats, bears, butterflies all make cute prints for pajamas. The best thing about staying home is that you can be in your bear pajamas twenty-four hours a day and no one can judge you.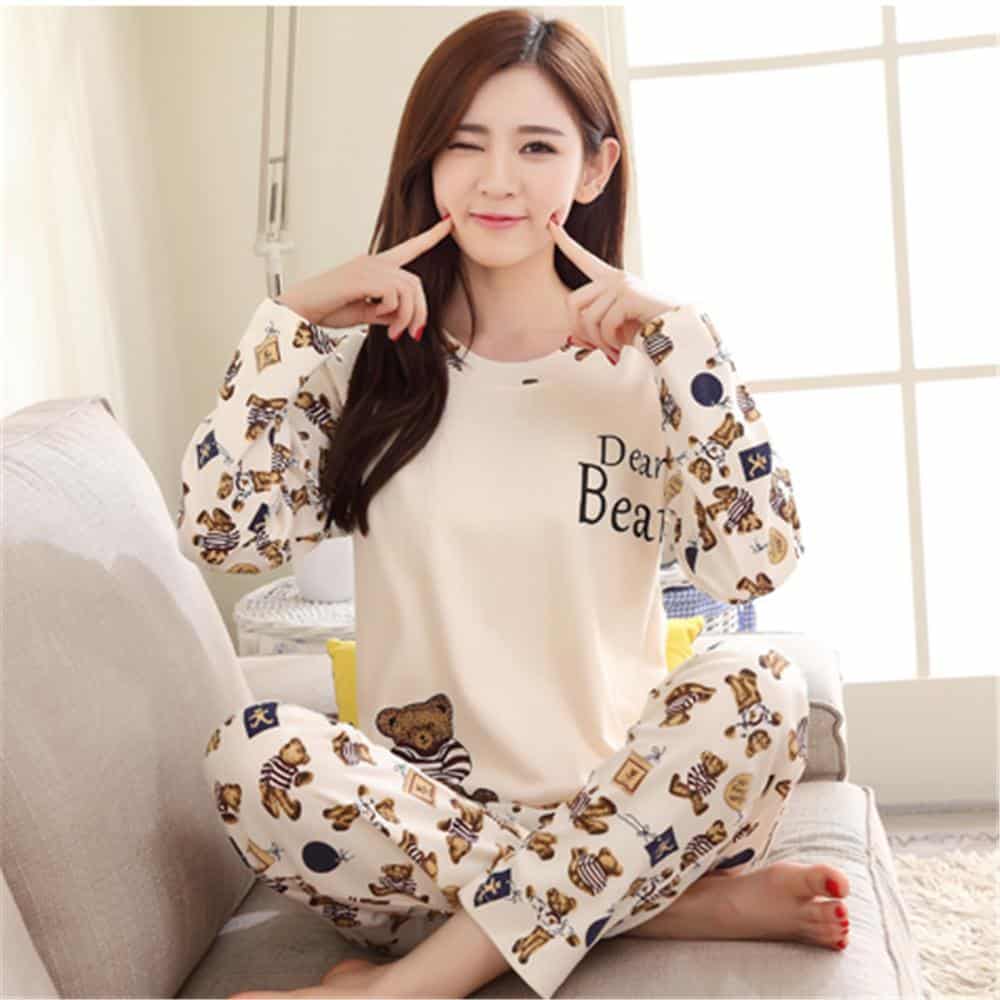 ↓ 12 – Minimalist Home Outfit with Messy Twisted Braid
One of the things about staying home is laziness. You don't want to bother yourself and want just to stay comfy. Simply wear a soft shirt with matching pajama's and tie your hair in a loose style, side messy braid. Braiding your hair at home will prevent them from breaking. If you want you can even put oil in your hair to give them a mask. But make sure you have enough time to wash your hair if you plan on going out later.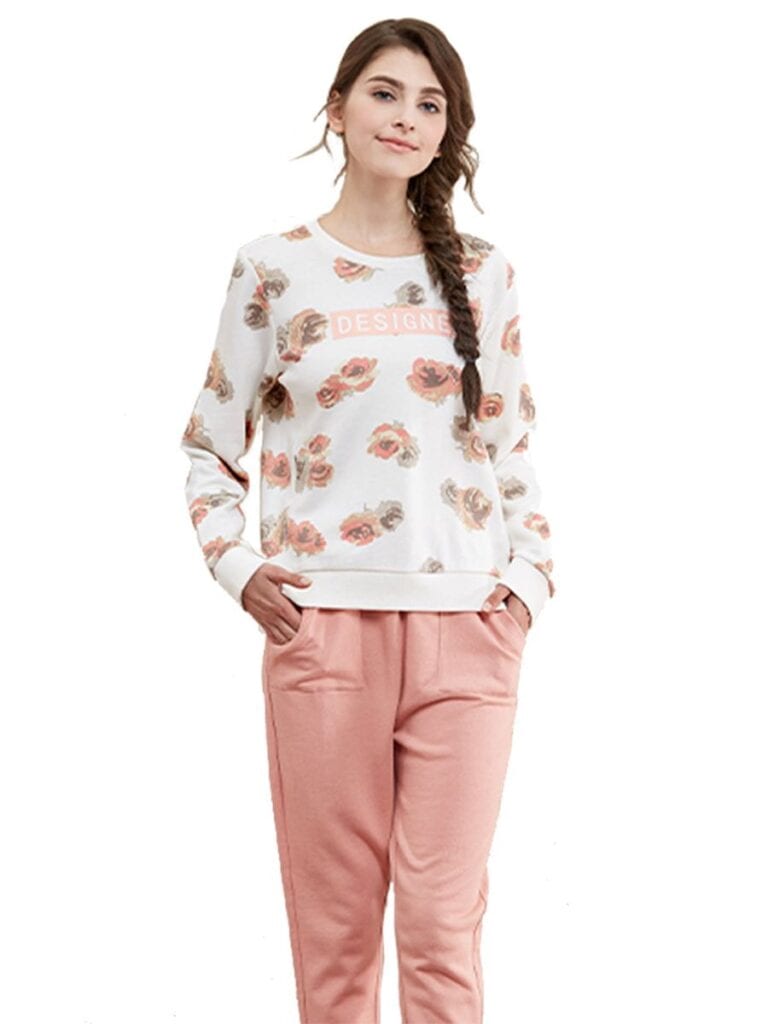 ↓ 11 – Breezy Summer Outfit to Stay Sweat-Free
Sweating is one of the most annoying things about summers. Cotton shirt dresses make a really good summer stay-at-home outfit. They are comfortable and baggy enough to let air in. Laying around in the house in a dress sounds like something I want to do all weekend.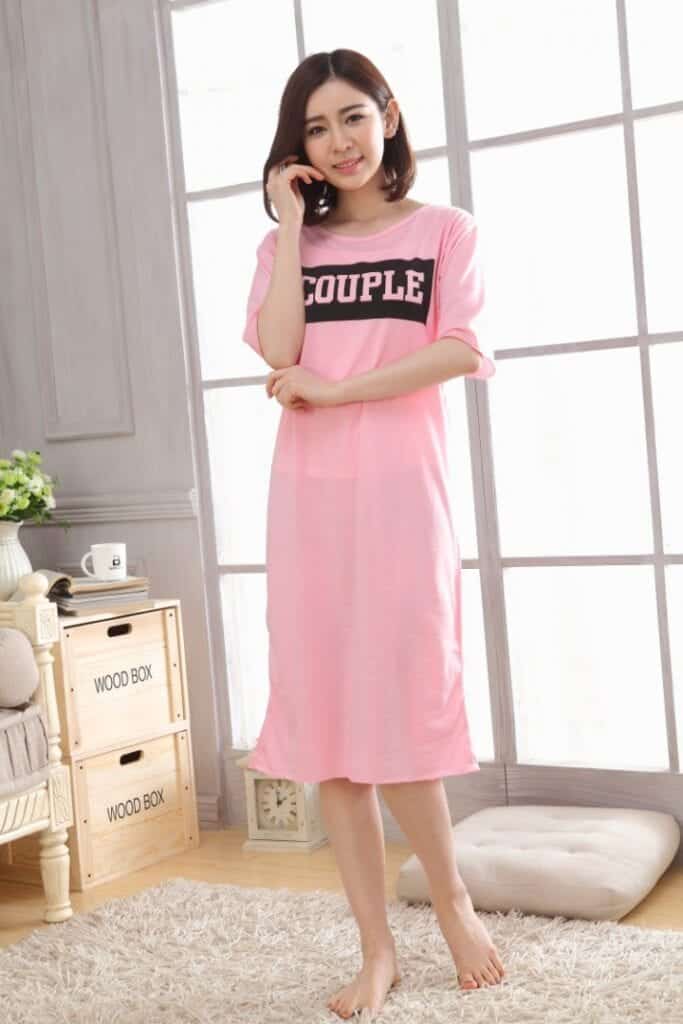 via
↓ 10 – Dark Blue Loose-fitting Knot Pajama Suit
Loose fitted clothes are your best friends in summer. When you find that one pair of pajamas that you are comfortable in, believe me, you would not want to wear anything else. Tie your hair up, tight in a bandana to stop them from touching your face and irritating you. This will also keep them from breaking.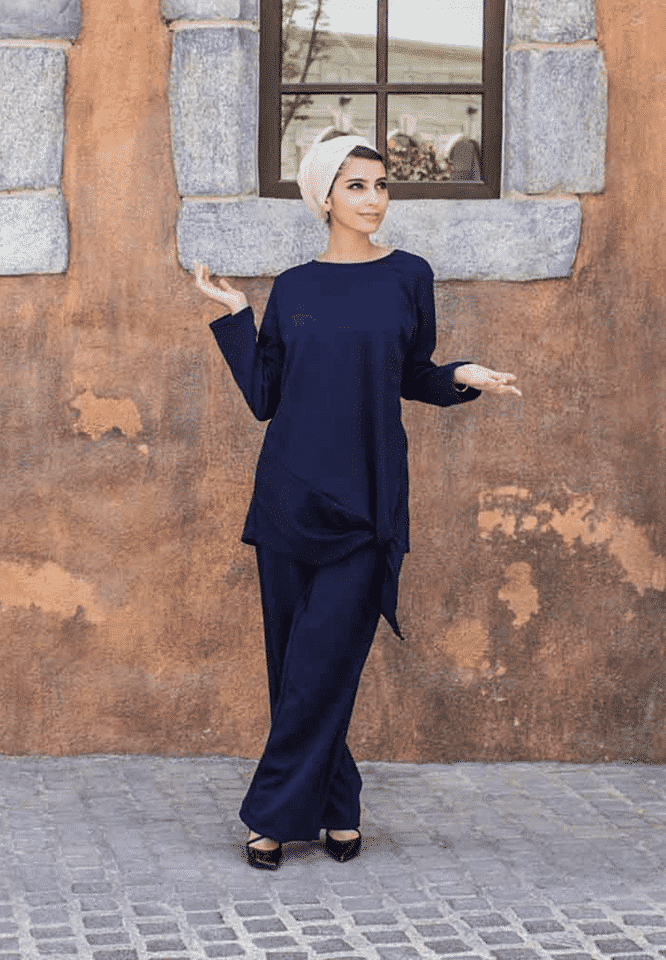 ↓ 9 – Tank Top With Colorful Striped Pjs Shorts
Take inspiration from celebrities when dressing up. Some celebrities, like the KarJenner sisters, mold our fashion world today. Have a look at Kylie Jenner wearing a cute tee and matching shorts as she spends a day at her beautiful mansion. And if you're a fan of this diva then don't miss out on these 80 Stylish and Hot Pictures of Kendall Jenner In Shorts.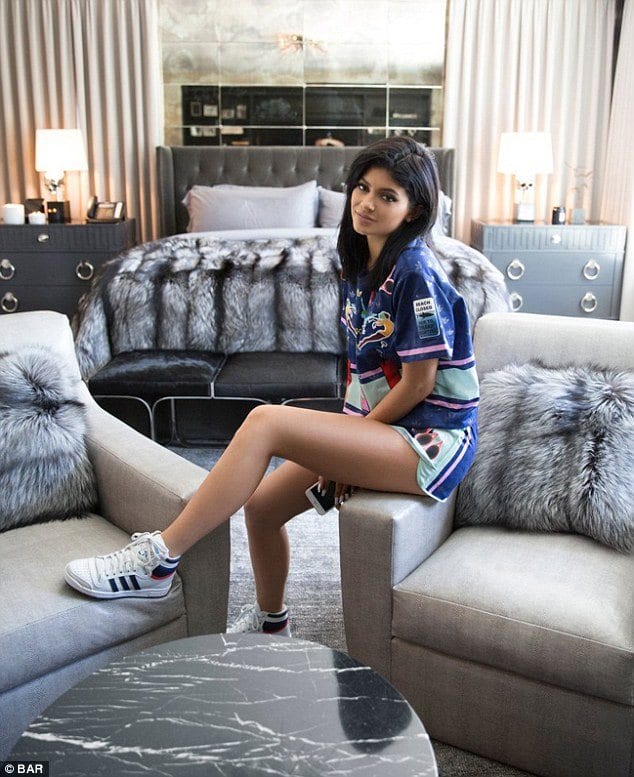 ↓ 8 – Light And Cool Frocks For Summer Homewear
Frocks and midi dresses are perfect summerwear. They let the cool air slip in. Light-colored clothes work better in the hot season as they radiate light and heat instead of absorbing it. Chiffon frocks with lace give an ethereal vibe, making you feel like a fairy.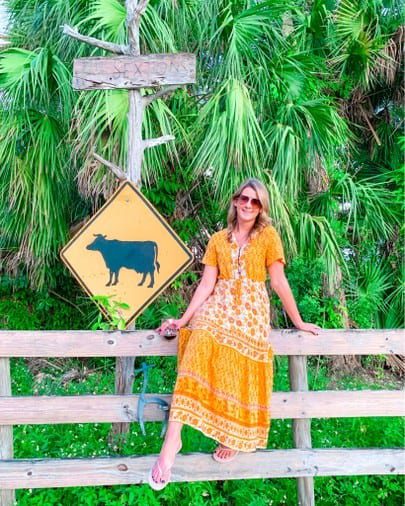 SHOP THE LOOK HERE: 
R.Vivimos Women's Short Sleeve Floral Print Summer Dress Casual Boho Midi A-Line Dress – $27.99
↓ 7 – Shocking Pink Shirt With Black And White Pajamas
It is usually a hassle to style up with shocking pink color because it is too glamorous and you cannot wear it without putting on makeup and all, so it is better to have a cool home wear outfit with this color. Whenever you are craving to wear shocking pink, you can wear your favorite PJs and enjoy feeling cool and glamorous with comfort and ease. You can also swap the shirt with a flannel shirt if you want, here's How to Wear Flannel Shirts for the best outfit ideas.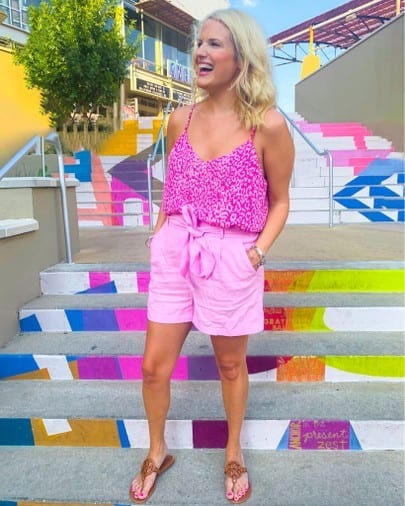 SHOP THE LOOK HERE:
Nordstrom Tie Paperbag Waist Shorts
Tory Burch – Miller Sandal, Leather
↓ 6 – Button Down Shirt With Sweat Pants
Homewear is all about your favorite clothes. So if you have a nice and comfy button-down that you would like to wear all the time then you can choose the button-down shirt with a pair of sweat pants. The good news is that sweatpants look good paired up with anything like a tee, blouse, button-down, or tank top. Besides, when you are at home, you can follow the fashion statement that makes you happy and comfortable.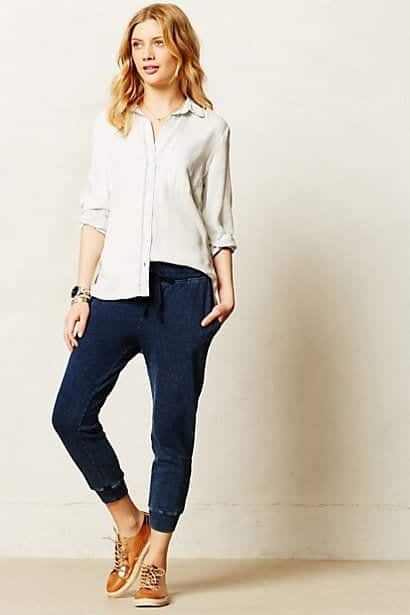 ↓ 5 – Striped Black And White Shirt With Matching Sweatpants
Black and white stripes are the classic combination that one must have to wear when you do not understand anything else. These are the colors that will make you easy and comfortable too, and a plain stripy outfit like the one shown in the picture will not make you this comfortable or uneasy or conscious that you are wearing something out of the ordinary. If you want to go out for a quick errand, you can wear this outfit for that too. Don't miss out on this awesome collection of Girls Sweatpants Outfits.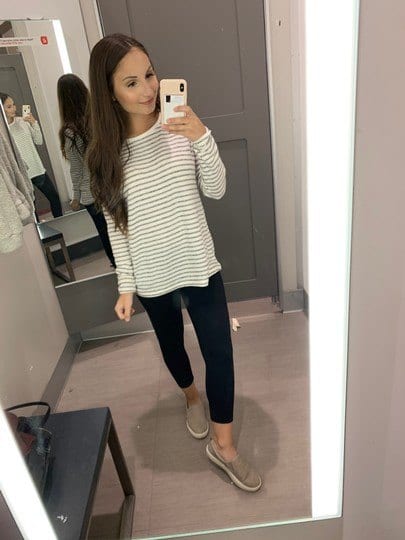 ↓ 4 – Disney Inspired Tank Top With Sweats
Even if you are too old to wear Disney inspired clothes outside, you can wear them at home and enjoy feeling like a carefree child. They are cute and sweet and would make you automatically feel cozy and happy. So do stock up on a couple of home clothes that have your favorite cartoon and animated characters on them to wear and cheer up whenever you are feeling down or sad. Do check out these amazing Ideas on how to wear Patterned Leggings.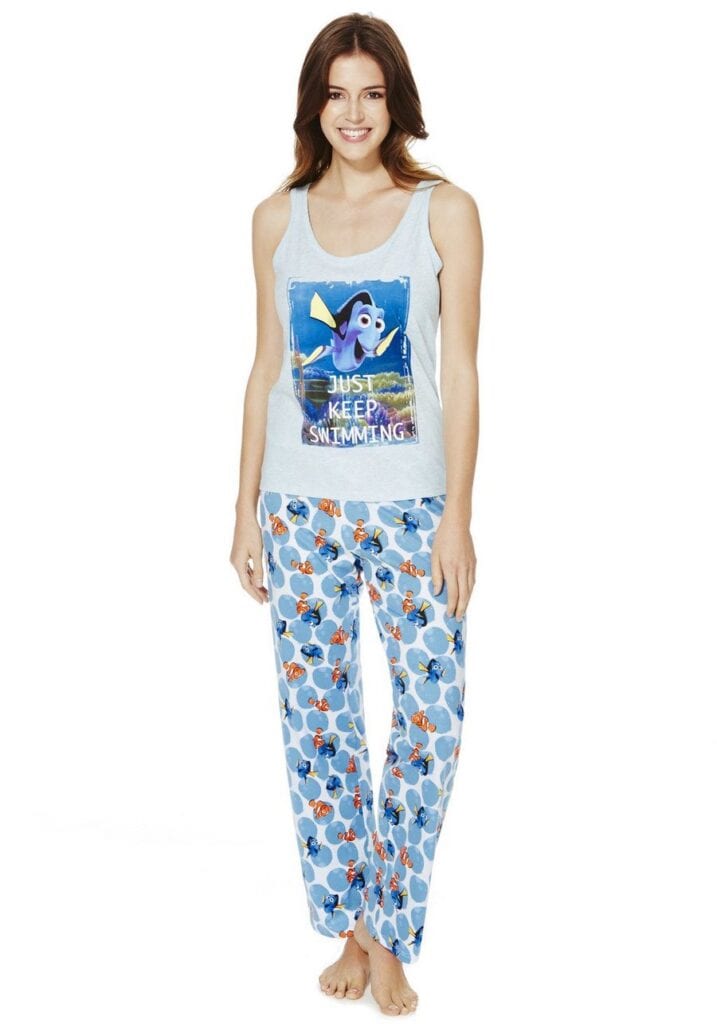 ↓ 3 – Plain Cotton Frocks
A short and comfortable frock is also a great summer home wear. You can try wearing short summer frocks that are made from light fabrics specially designed for the hot and sunny days. Here are some beautiful Maxi Skirt Outfits for Teen Girls.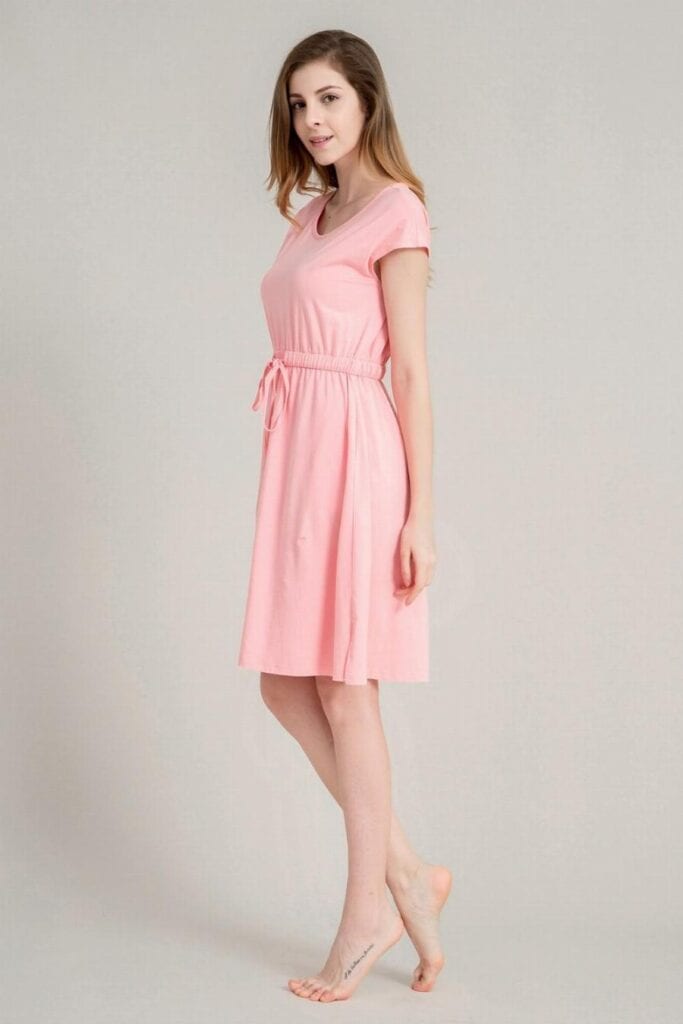 via
↓ 2 – Outfits For Stay At Home Moms
The basic white tee is not only a perfect thing to wear outside when you cannot decide on anything else; it is good for home wear too. It makes you comfortable and cozy, Whenever you are feeling down, wear your favorite white tee with the most comfortable pair of sweat pants that you have, and you are ready to go anywhere you want to.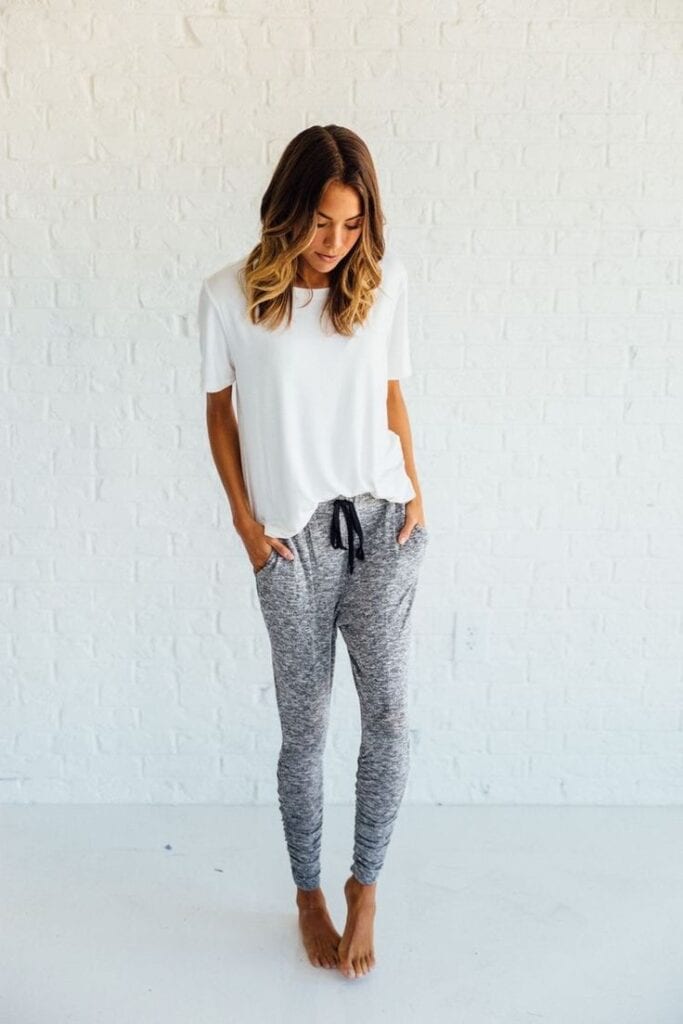 ↓ 1 – Short Playsuits For Comfortable Home Time
Playsuits are another type of comfy summer wear that looks very cute and is comfortable to wear too. You can choose the type of playsuit that feels comfortable to you. It can be patterned or plain in your favorite color. It can be long or short or with or without sleeves. No matter what type of playsuit you wear, when you are in the home, you can wear whatever makes you feel relaxed and easy.