What to wear for workout? How to look cool in gym? Well besides being comfortable in your gym outfits, it is also very important for girls to look good when they workout. Obviously you would be excited to see yourself sexy in mirror when you workout or other guys look at you. That is why we bring this collection of cool and perfect gym outfits combinations for women.
When we talk about workout outfits for women there is no better choice than nike and adidas. Nike women sports outfits are most famous in world. Top fitness models all around are mostly spotted in nike and Adidas sports outfits. Even the top celebrities use nike outfits while working out or doing yoga.
For a fun outfit you can go for a floral sweatshirt. These kind of outfits are very trendy. You can get several prints in gym outfits. For a jogging session with friends, sweatshirt would be perfect. You can buy sweatshirt hoodies too. Adida's also offer these chic style gym outfits.  If you plan to workout outdoor then you can wear your perfect size shorts with sleeveless shirt. They are best for outdoor workout sessions.
Other than the normal gym outfits, you can look for neon pants. They have been very trendy this season. Apart from that, they are very comfortable. You can balance the look by wearing a sleevless top inside and a tank jacket on top of it. This will give it a funky look. A cut out top with capris is also a great option.
The secret to getting to the gym shouldn't be only about losing weight but should also be about getting dressed. There's nothing more exciting then buying new gym outfits and shedding more kilos. So no matter how early or how late you get to the gym, make sure you are properly dressed.
There are thousands of  gym style outfits that you can easily find at shops and markets. To get a chic look, you can look around the shopping malls and search for the best gym outfit shops. Before buying sports clothes, you must make sure that you are comfortable in them. Outfits shouldn't be made of a heavy material. The lighter the material, the easier it would be to workout.
In this collection of cool gym outfits for women, sports caps, trainers, tank tops, yoga pants, shorts along with other gym gadgetry have been creatively matched to make it a perfect and stylish outfit for you. Like street fashion there are no rules for gym fashion also. You must wear which looks good on you and feel good about it.
You can also buy any item/complete gym outfit of your choice. Simply open the set from outfittrends profile and place order online.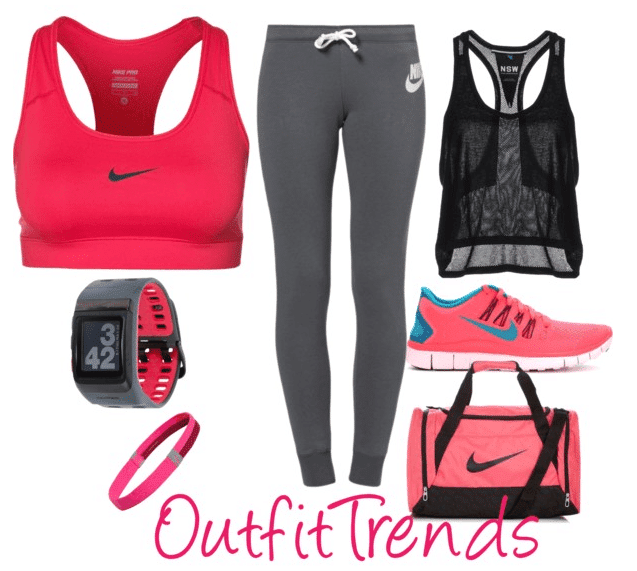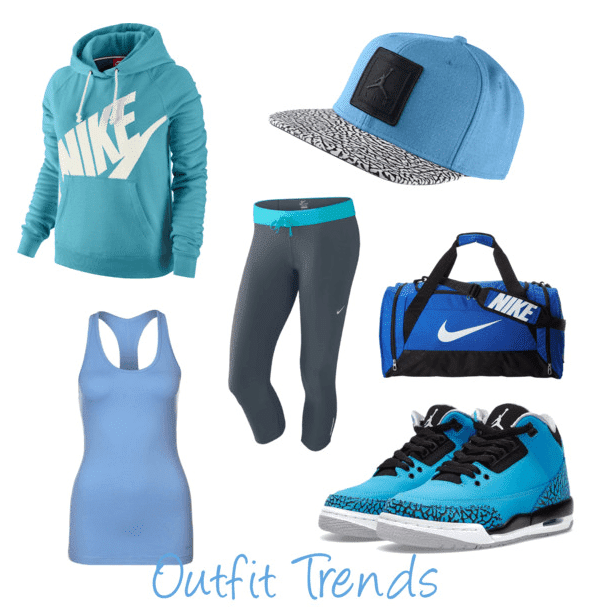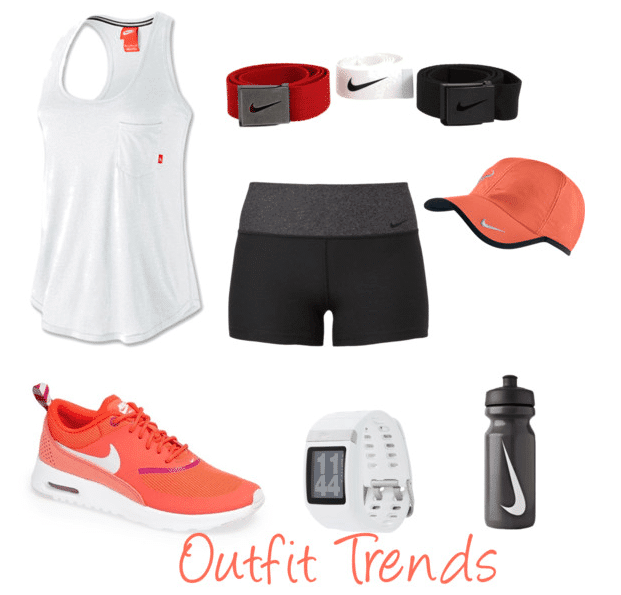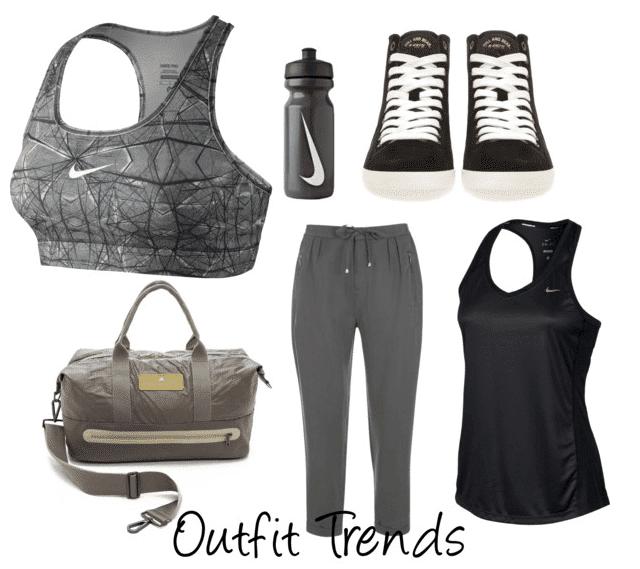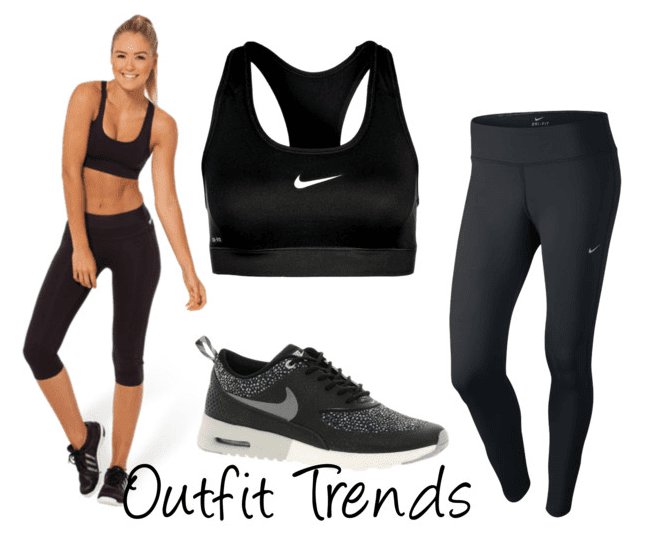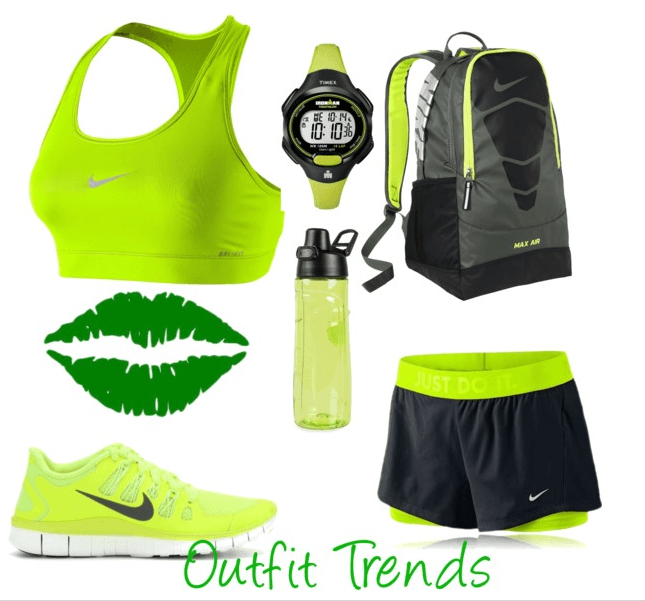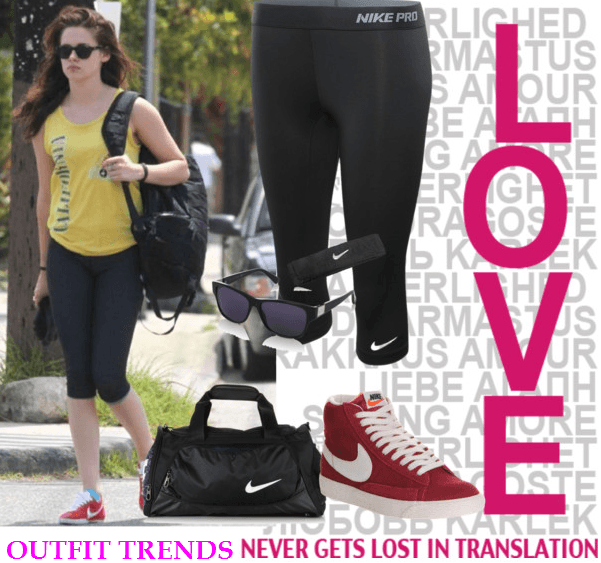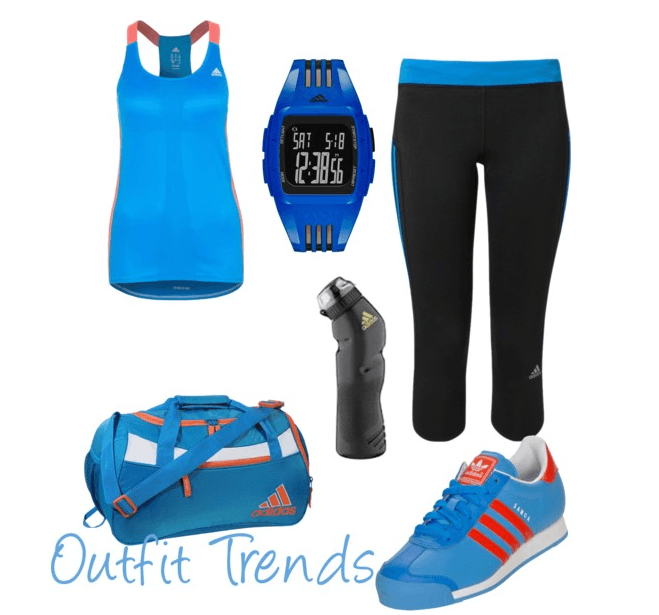 Surely, these pictures would have inspired you to get to the gym back with the gym outfits and sneakers on. We have picked up all the styles for you so that you can add them to your wardrobe. Good uck with the gyming session.