Summer hiking outfit ideas for women: Ladies prepare for a fun walk uphill or by the beach because it is time to get fit. With summer vacations here and the sun on the roll, hiking sounds like the perfect thing to do, especially if you are thinking of something fun to do with your gal pals.
But what's the importance of choosing the right hiking outfit? Well, if you look good, you feel good, and hence you're more likely to enjoy your hike. Your outfit should always depend on the hiking conditions, which is why we have tried to break down the summer hiking code for you. Scroll down to get tips on what outfit to choose for a hike this summer and how to pull it off fashionably, yet stay comfortable at the same time – which is the most important of all.
How To Dress Up For A Summer Hiking Trip?
Hiking is the best way to burn calories, and you must burn them with style. If you are planning on hiking that too in summers, then keep two things in mind; style and comfort. They will help you create the perfect look, and you'll enjoy your hike as well.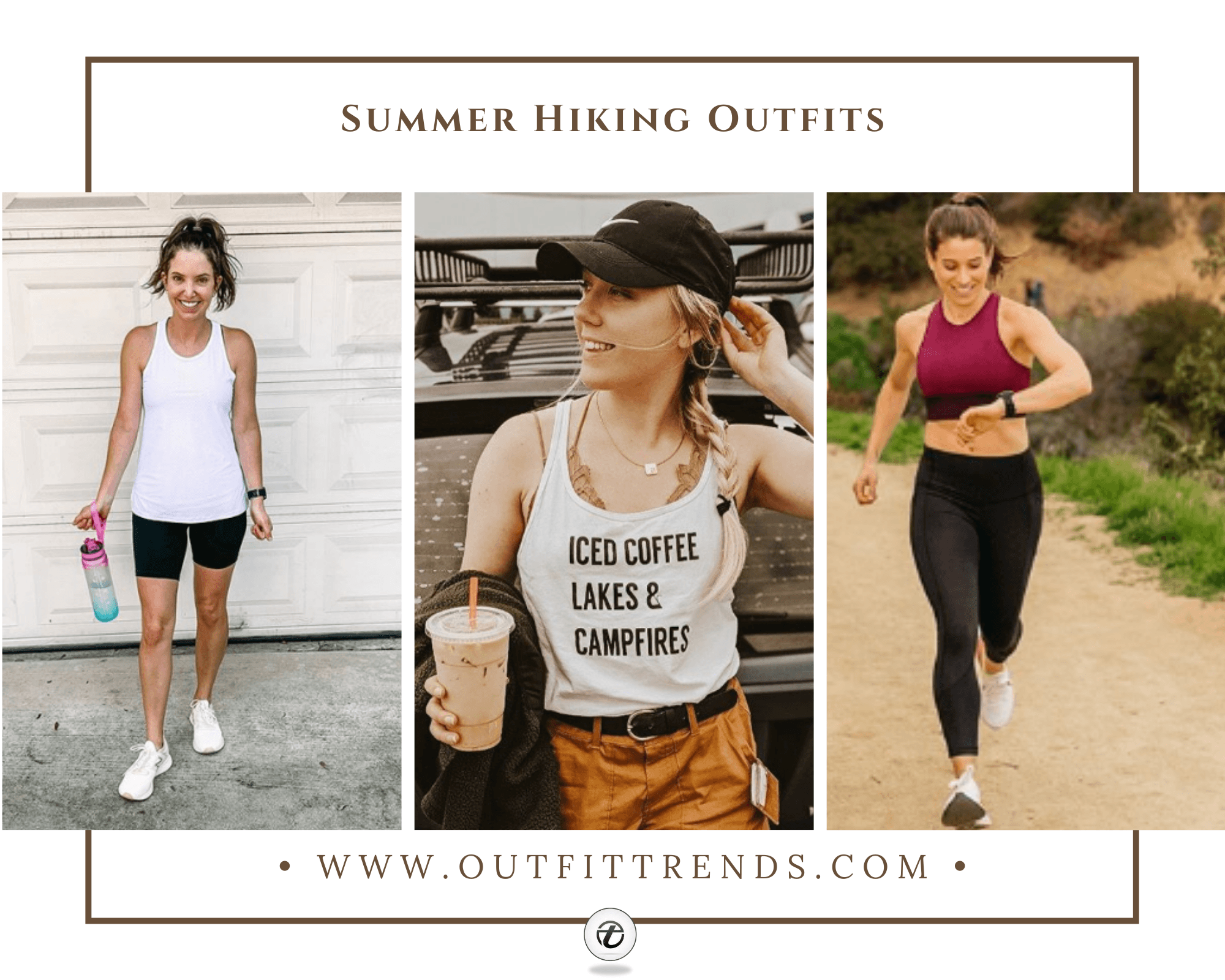 Tips on what to wear to hiking
Your outfit should not cause a hindrance to your movement.
The right pair of shoes is the most important thing. Choose one which can withstand hard texture and toughness.
Go for sweat absorbing fabric in summers.
Sandals, heeled shoes, slippers and flip-flops are entirely out of the question.
Do not forget your sunscreen.
Keep a bottle of fresh water with you.
Make sure to wear well-fitted undergarments.
Always take a backpack with you and keep your essentials like food, bottle, camera, phone, etc. in it.
Do not wear a lot of layers as it will be hard for you to walk.
↓ 33 – Sports Bra Set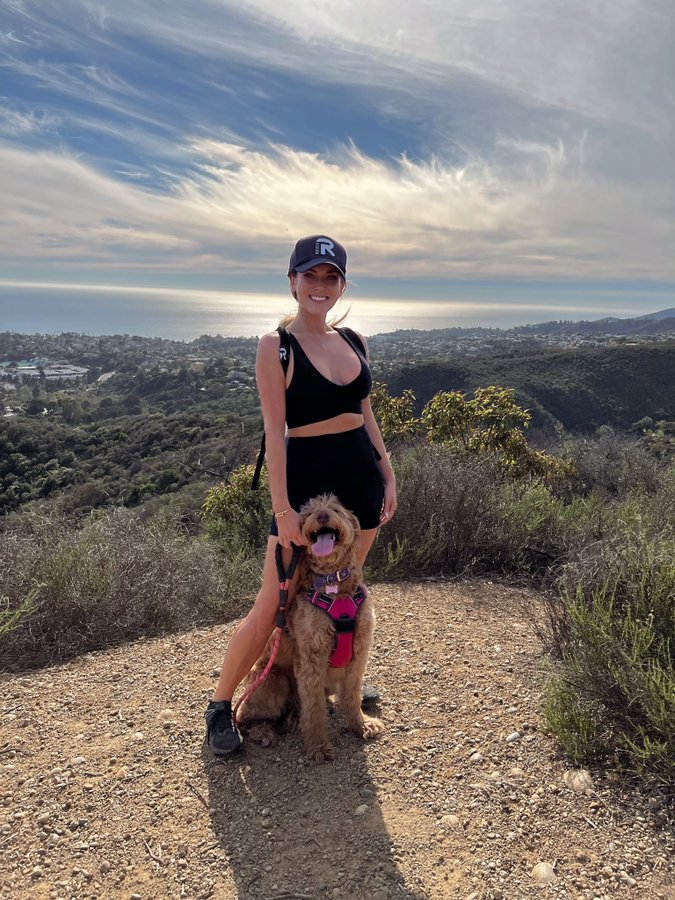 ↓ 32 – Biker Shorts
We have already talked about How to Wear Bike Shorts in our previous post and we highly recommend them for hiking outfits in the Summers.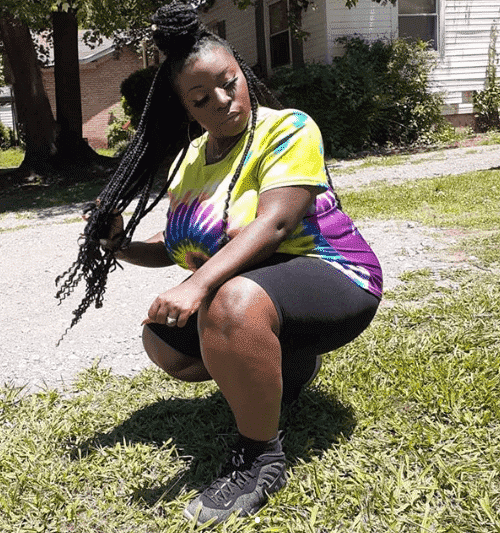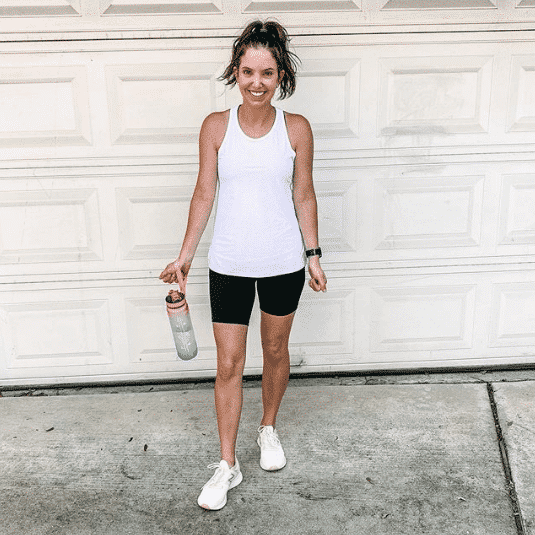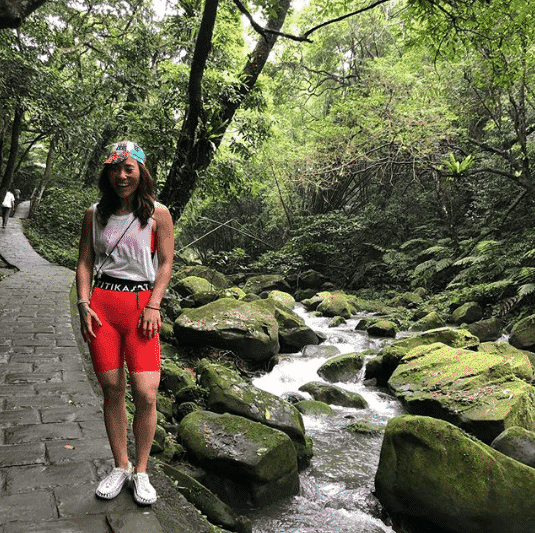 ↓ 31 – Three Piece Hiking Kit
If you are a fitness enthusiast and go on a hike on and off, then you need a three-piece hiking kit that consists of pants, tops, and a bomber jacket. Buy them in various colors and prints to create a variety and pair them up with joggers. The bomber jacket can be optional. You can wear them in winter and not in summer if you want. It is better to wear them if you are hiking in a mountainous area where there are unpredictable temperature changes etc.. Moreover, it will help you absorb the sweat as well.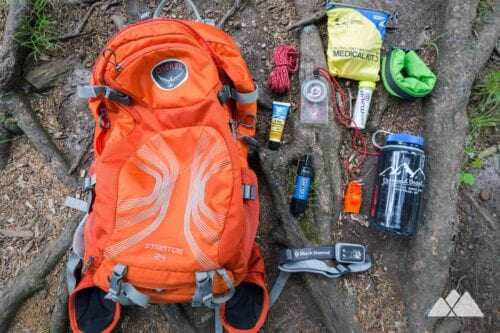 ↓ 30 – Striped Leggings With Plain Tops
Any hike or outdoor plan automatically gets better when you dress your best. If you are planning on hiking next weekend with your friends or family, then get your gear ready already. Get yourself striped leggings and pair them up with an orange full sleeve top. Wear your best black shoes with this outfit to stay comfortable. Don't forget to carry a bag pack or a crossbody bag. The mountains are waiting for you, so get on your way, girl!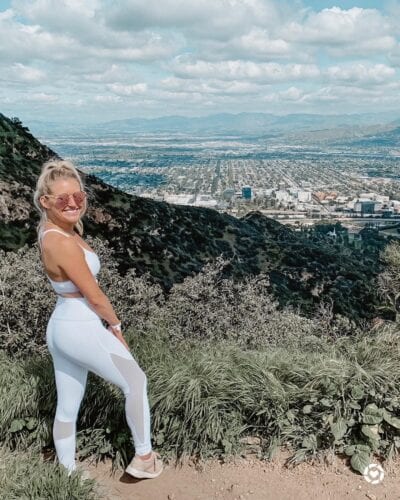 ↓ 29 – Girly Midi Dress For A Hiking Date
Girls, no doubt, are a little dramatic when it comes to dressing up. A hike might sound like rough and tough activity, which requires a lot of stamina, but girls are never ready to compromise on their outfit. If you are one of those and need a cute outfit at any cost, then slip into this mock neck midi dress and accessorize it with cute ankle-length boots. Don't forget to put on a wide brim hat to protect your skin from the sun.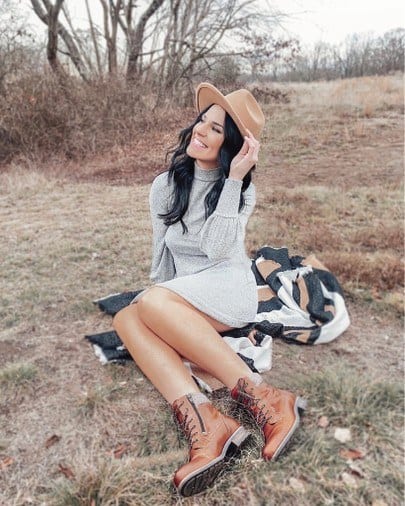 ↓ 28 – Crop Tops With Leggings
Summer hikes are undoubtedly the best ones. You don't have to make an extra effort while getting ready because there is no need to layer up your gear. Keep it as simple and as less as possible. Just wear black high waist leggings along with a simple half sleeves top. Pair it up along with black sneakers and polish off your look by wearing your hair in a bun. Don't forget to grab your backpack as you'll be needing it.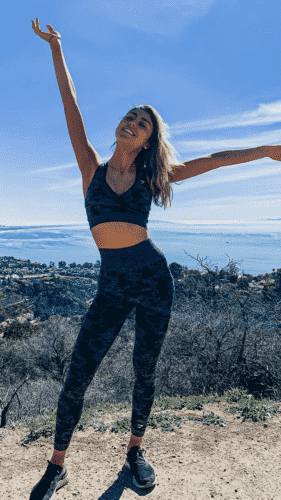 via
↓ 27 – Casual Tee & Shorts
If you are a plus-size woman and love hiking, then this one is for you! If you are not too comfortable with stretchable outfits or think they are a little too much for you, then don't wear. You can go for a few loose outfits and still look the best! Slip into a casual tee shirt along with black shorts and pair them up with running shoes. Go ahead and conquer the mountains today.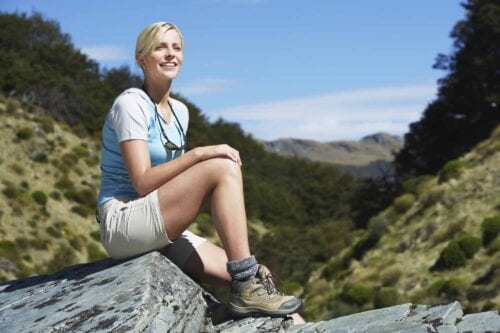 ↓ 26 – Plaid Shirts With Jeans And Boots
Stop eating tacos and sipping margaritas! Stand up, its time to get in shape. Get your summer body ready and start with a great hike. The right outfit will surely motivate you to do so. Hence slip into a plaid button-down shirt and pair it up with blue jeans and boots.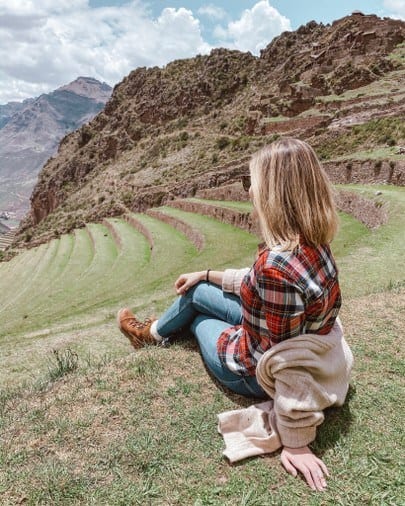 ↓ 25 – Printed Tops With Leggings
If you want to create a minimal yet vibrant look for your next hike, then this is for you! You don't need to put in too much effort as its quite easy. Wear a printed top or tee shirt like a leopard printed top along with a high waisted legging. Pair it up with your sturdiest pair of shoes and grab your backpack. This cute and comfortable hiking outfit will keep your mood better on your trip!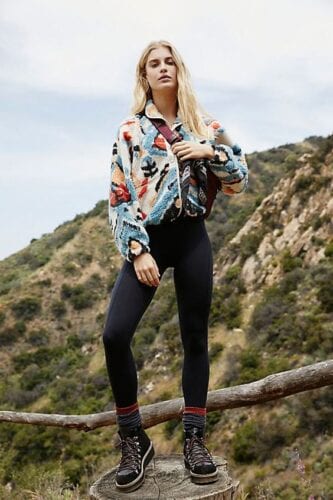 ↓ 24 – Black Tights
Go buy a nice pair of black tights if you don't already own one. You will thank me later. Because these leggings are not only useful for hiking, but they are versatile enough to be worn almost all the time. Once you have gotten used to them, there is no way you will be able to live without them, trust me. Here are 20 Ways to Wear Black Tights.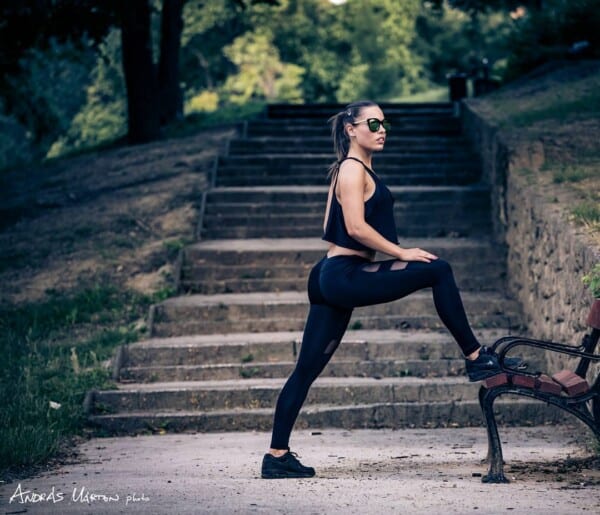 ↓ 23 – Summer Hike Accessories
With the sun directly in your eyes, wearing a cap won't only be wise but a fashionable choice. If you're confused about styling your hair with the cap, here are some awesome Snapback Hairstyles for Girls.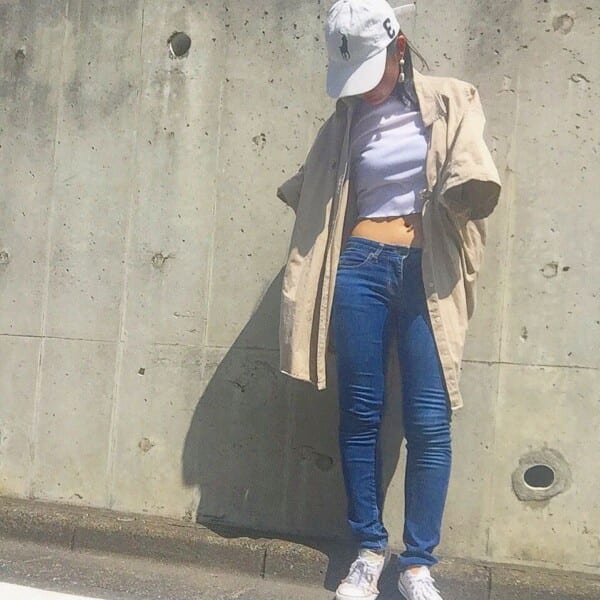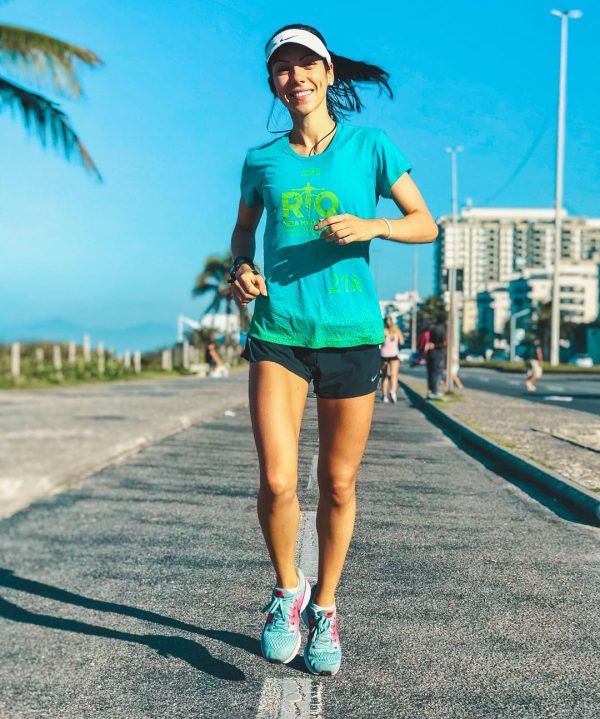 You can never go wrong with white sneakers. They go with any outfit, no matter what the color, design, or print.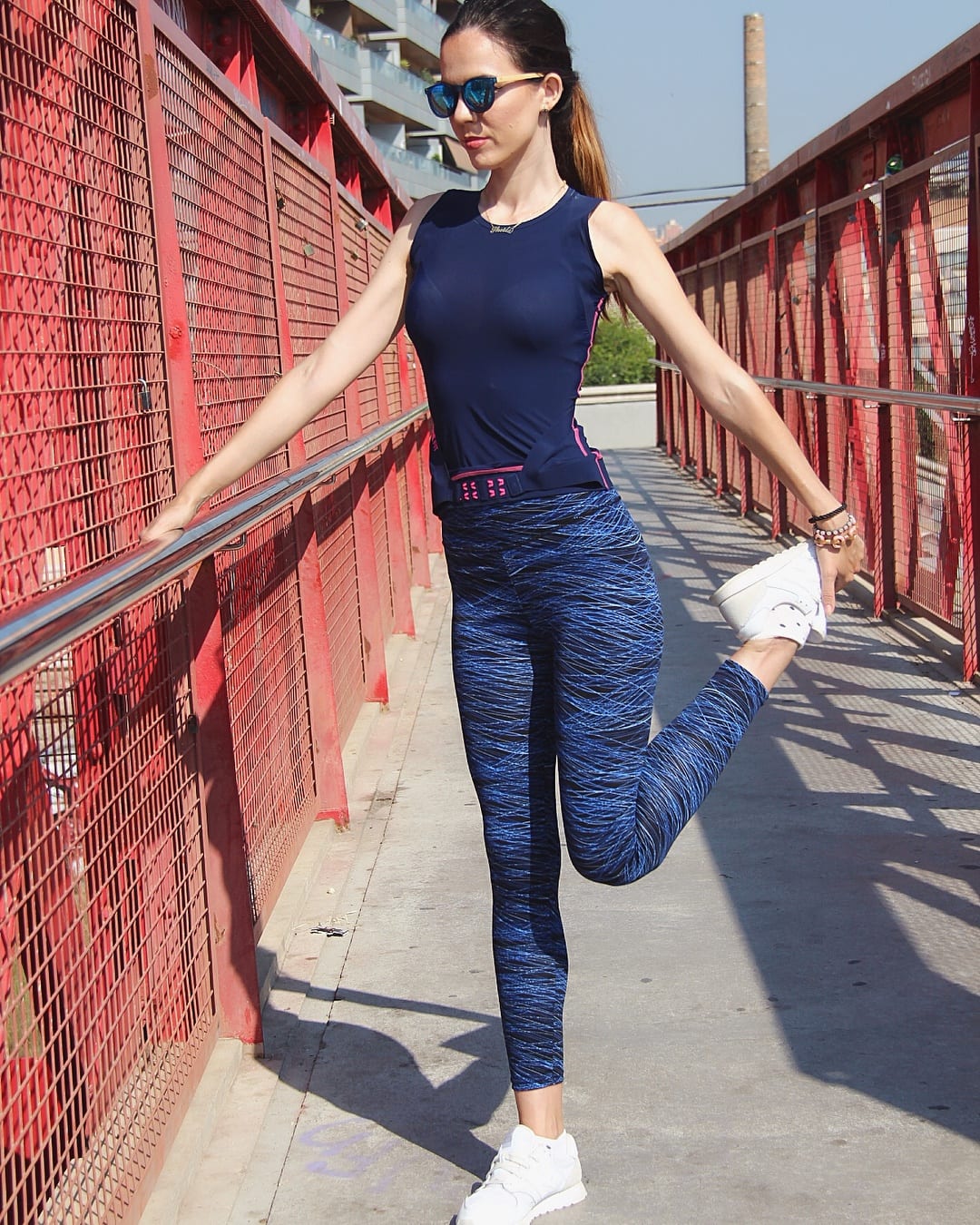 And Don't Forget Your Sunglasses! With the sun trying to compete with hell, you need to come prepared. Choose a frame that suits your face cut.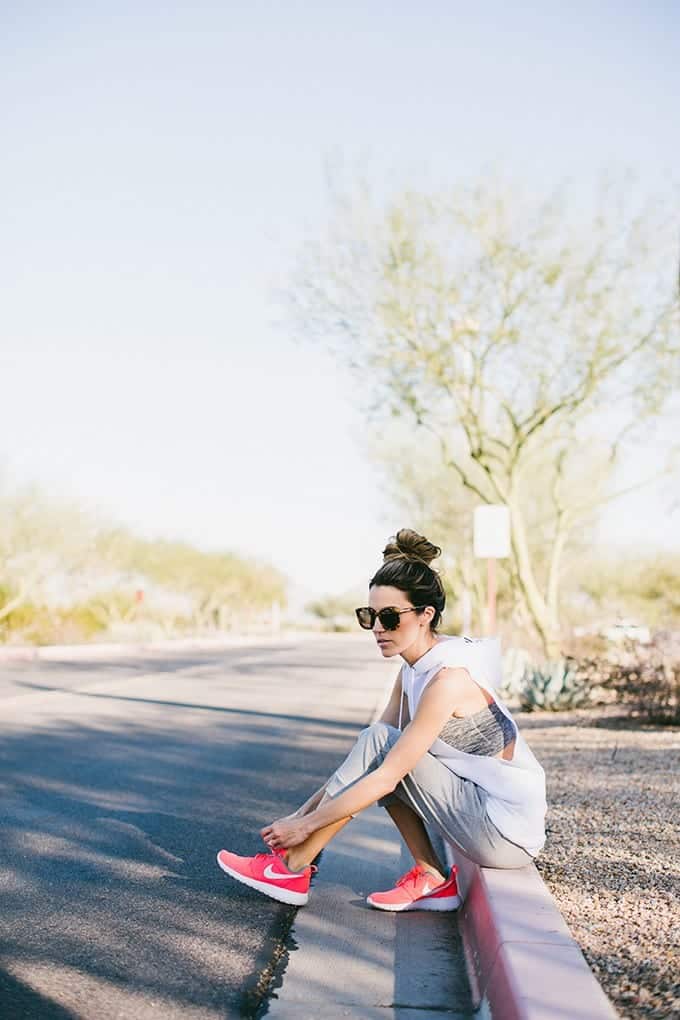 ↓ 22 – Summer Hiking Outfit For Women Over 40
This is the perfect outfit for women above 40s to wear for a hike in the woods and climbing rocks.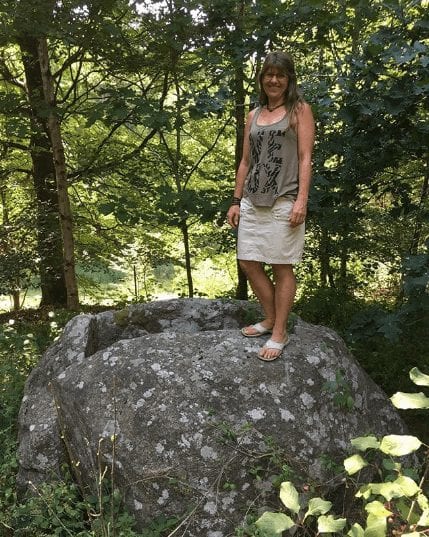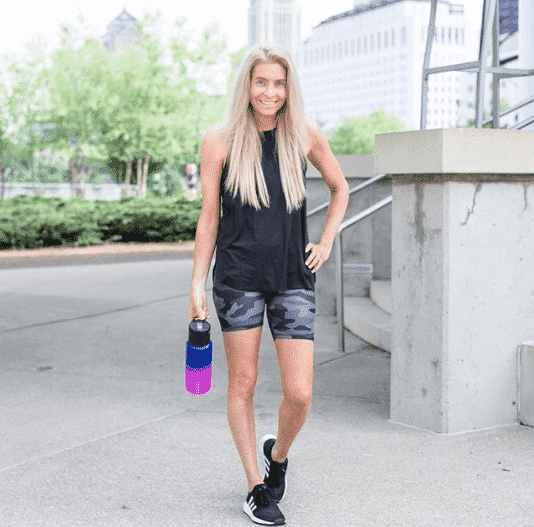 ↓ 21 – Cute And Casual Hiking Outfit
This look is perfect for young girls, and we love how all accessories are on point.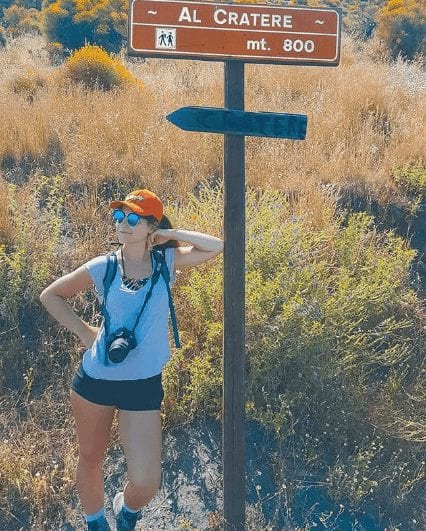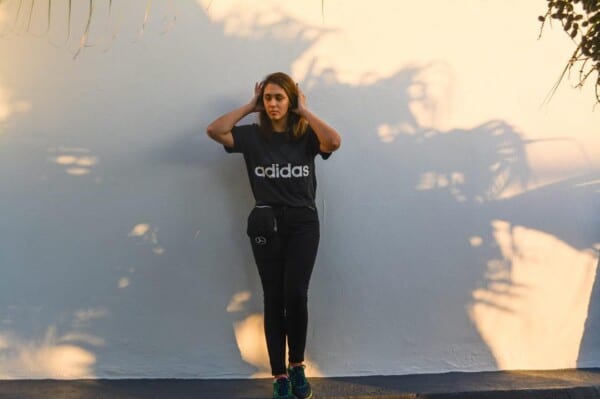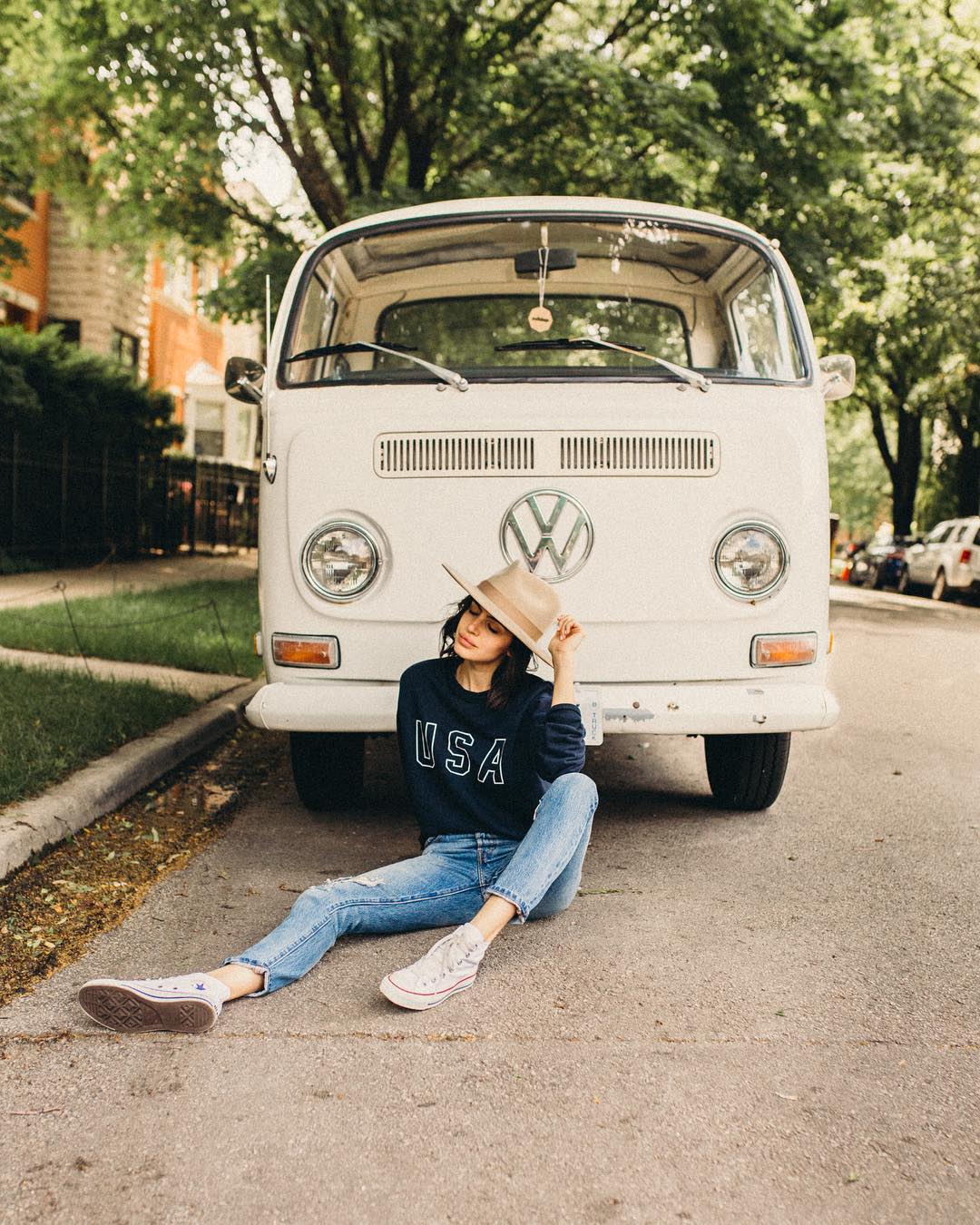 ↓ 20 – Denim Shorts
Denim shorts make a comfortable outfit as they can be paired up with crop tops. They even look great with baggy shirts or a tucked-in a button-up shirt. But don't forget to wear your sunscreen on your legs unless you don't want to get a burn in the summer sun.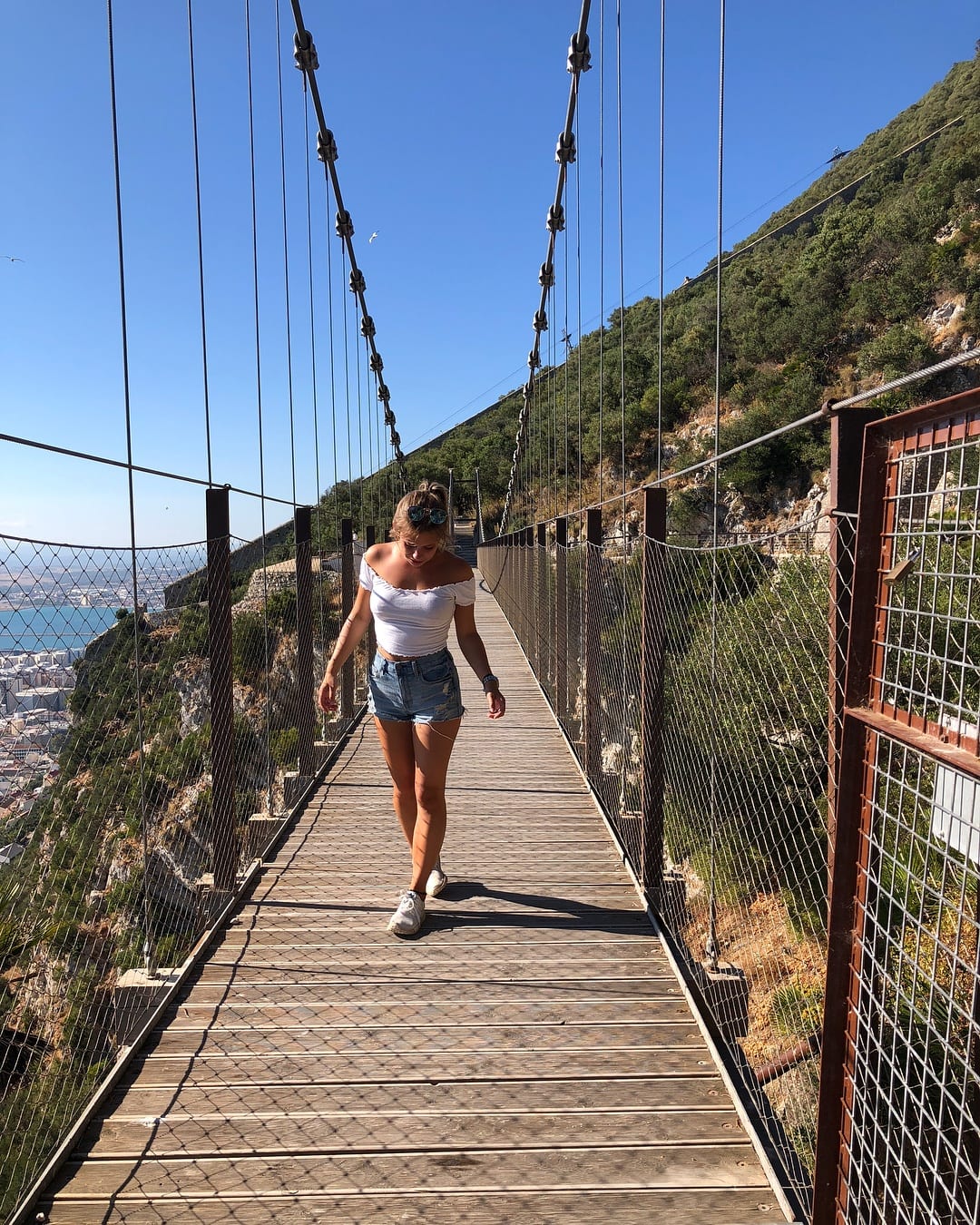 ↓ 19 – Hiking Boots
A good pair of shoes is a must when planning on hiking. Joggers and sneakers are great for sure, but nothing can beat the charm and comfort level of hiking boots!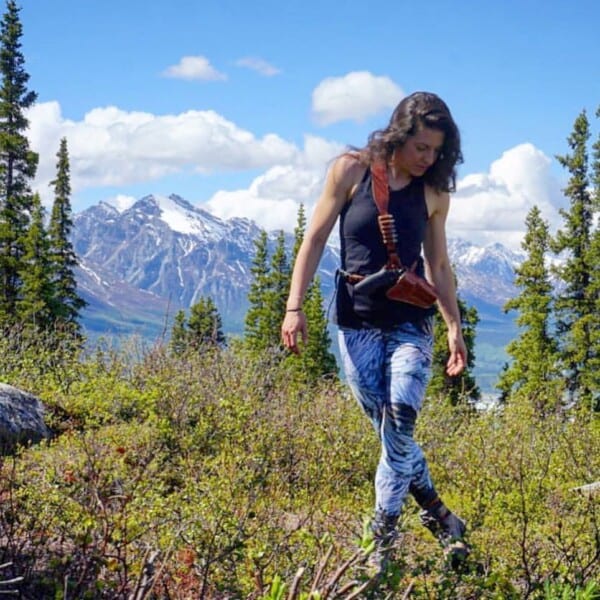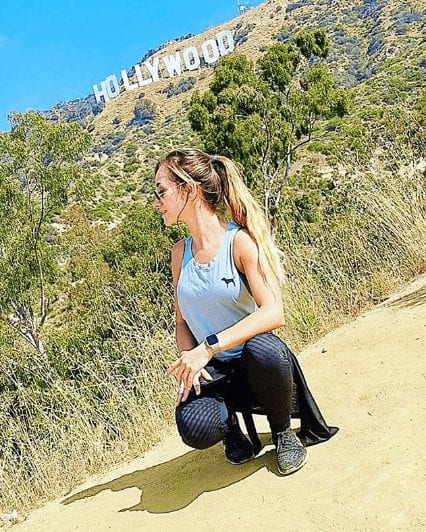 ↓ 18 – Tank Top
A plain tank top works best with a pair of shorts and a matching belt. This minimalist look is the kind of simplicity that we are looking for on hikes. Check out these 16 Cute Outfits with Tank tops.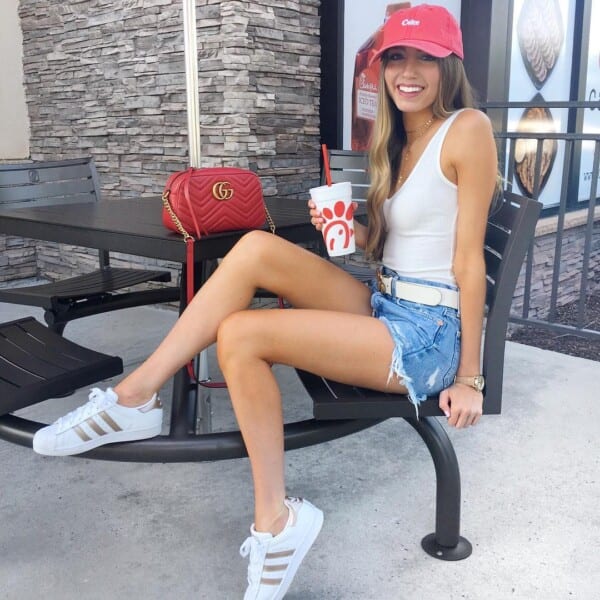 ↓ 17 – Layers
Yes, it's summer, and the layer would only mean sweating unnecessarily. Well, not really. If you are hiking on mountainous elevation, the weather will fall as you go up. So, keep a kimono, coat, or jacket for when it does.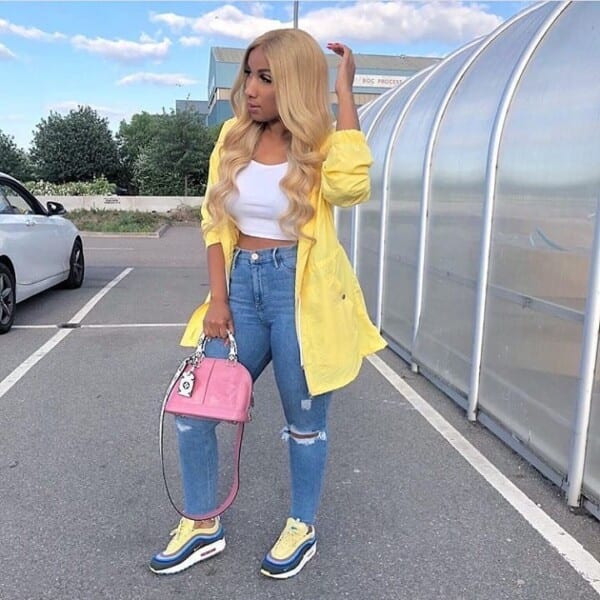 ↓ 16 – Opt For neon Colors
Nothing says summer like bright yellows and flashing greens, For some reason, neon colors in summer help fight the heat and look super cool. You can wear matching nail polish like it's 2012 because they never went out of style, anyway.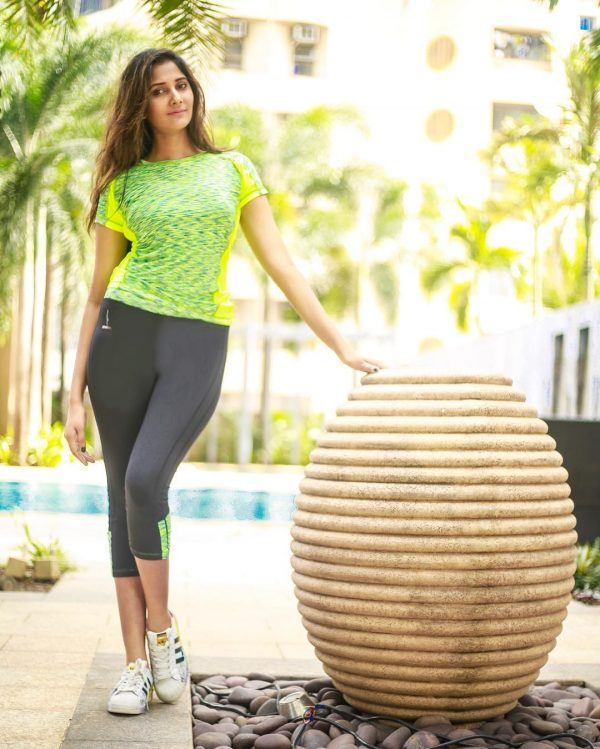 ↓ 15 – Matching Shirt And Shorts
Wearing a matching set will make you look like a professional hiker!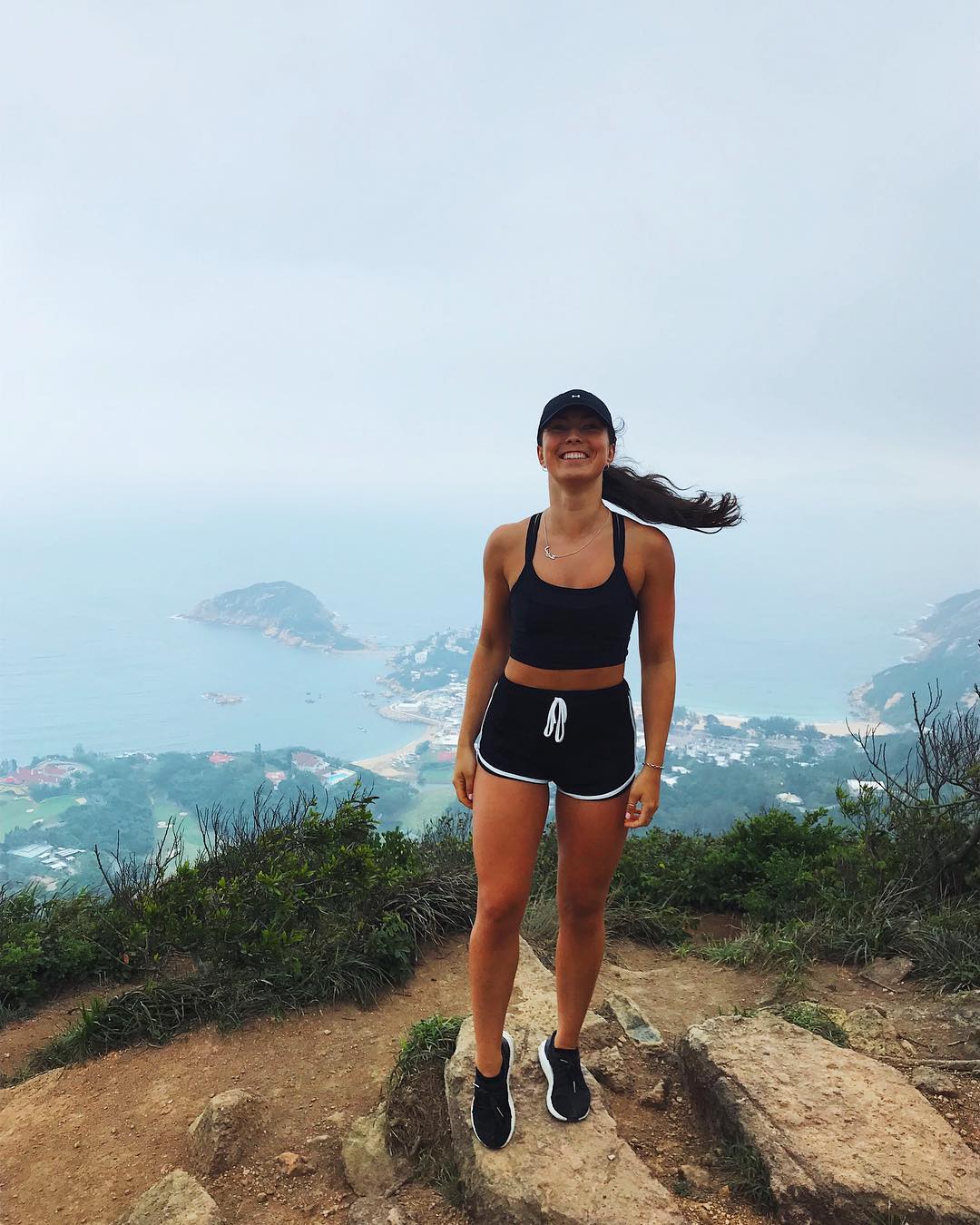 ↓ 14 – Sports Bra
Sports bra make a perfect top if you want to go for a run and will be sweating a lot.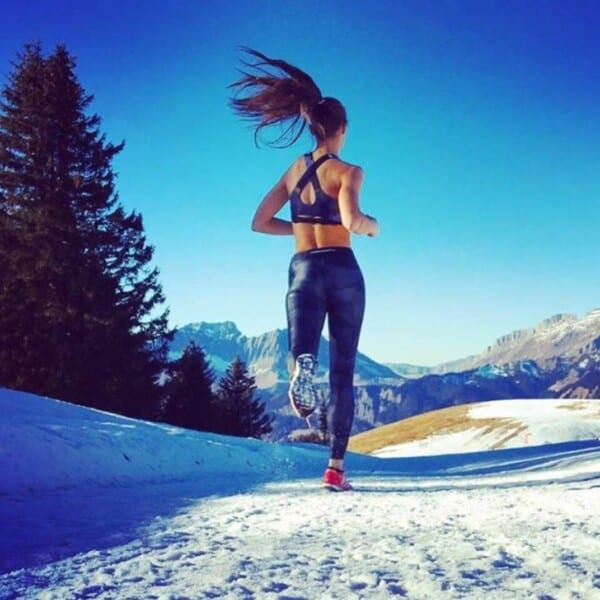 ↓ 13 – Cute Back Pack
A backpack is a must-have for hiking to carry important stuff like bandaids, water bottle, phone, etc.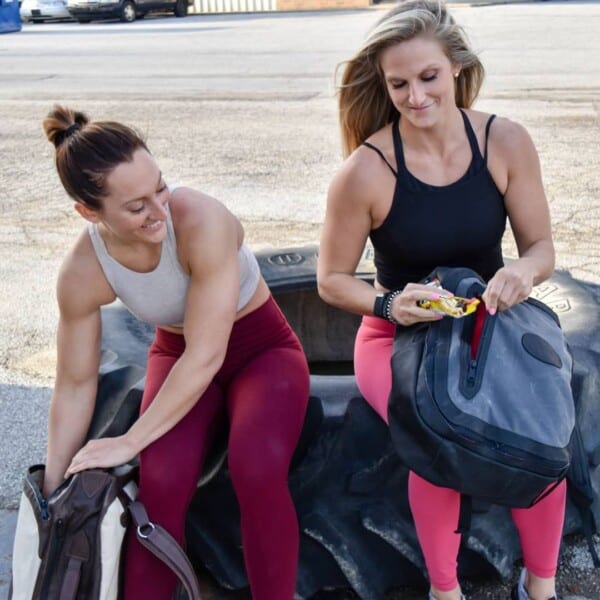 ↓ 12 – Jumpsuit Or Romper
You can wear jumpsuits and romper to hiking, but you must try to make sure that the pants aren't too flowy or else they can get stuck in obstacles on the way.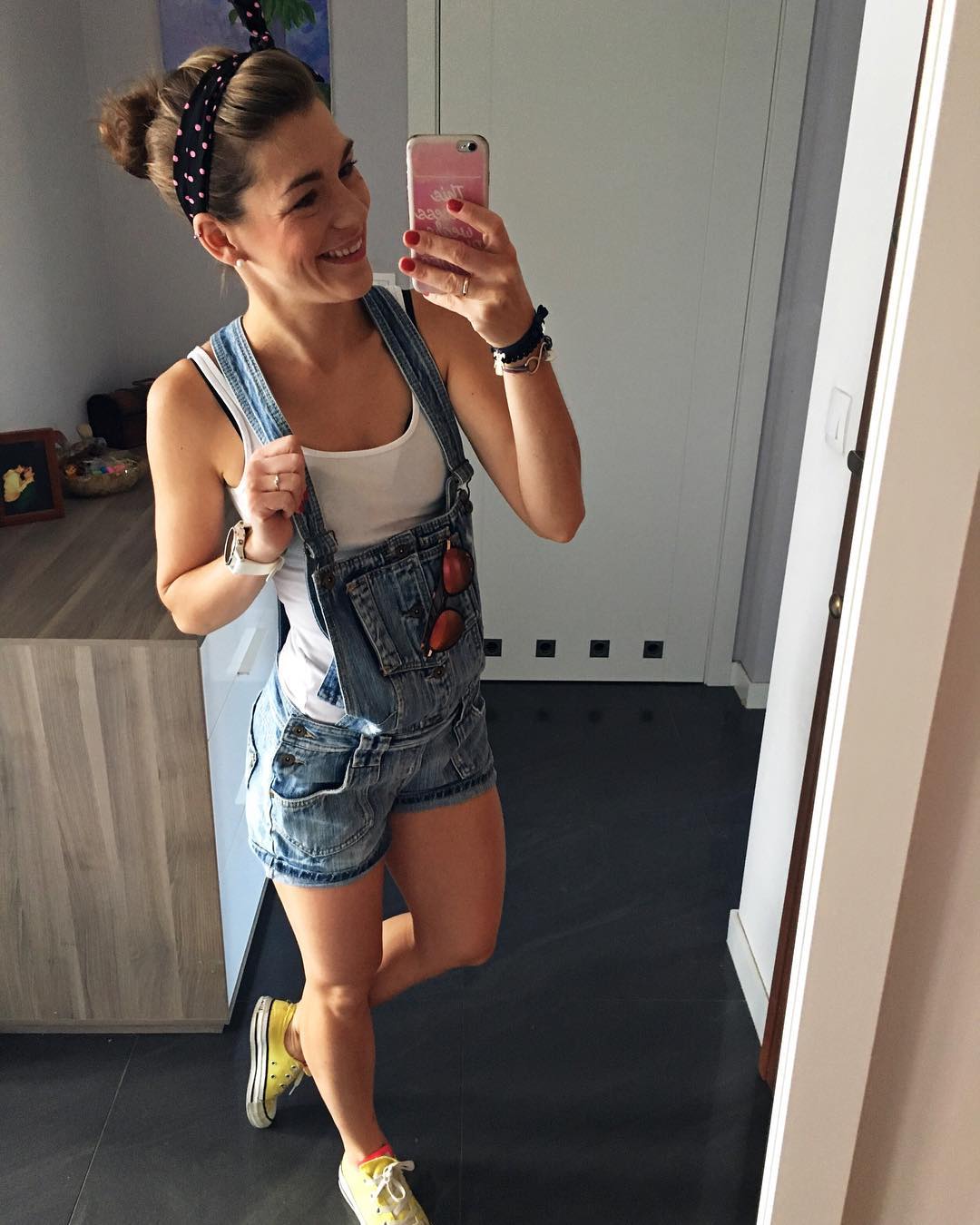 ↓ 11 – What To Wear To A Hiking Date
You should probably don some moisture-wicking clothing, which helps keep you cool, so you aren't slick with sweat when you try to initiate a cuddle sesh.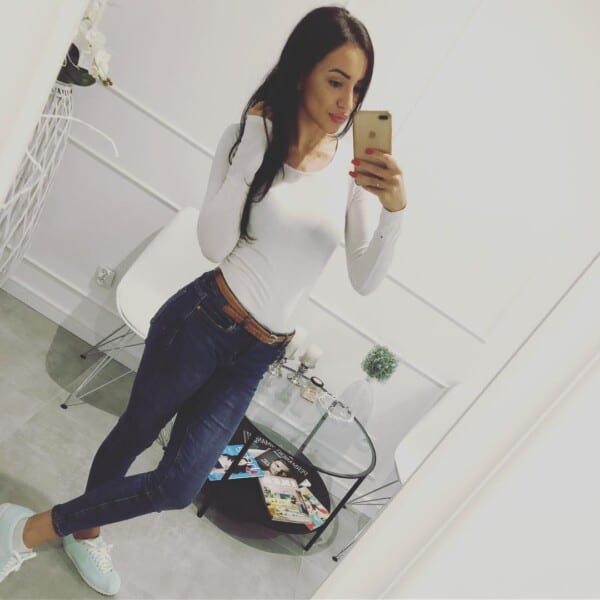 ↓ 10 – Matching Outfits For Girls Hiking Trip
What's better than making some memories during summer vacations with your friends?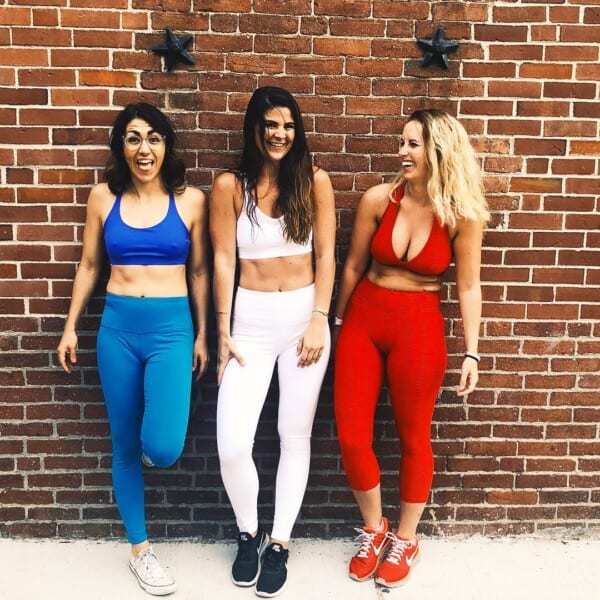 ↓ 9 – All Black Attire
All black is the best option, especially if you have a percent of the gothic soul inside you. Black makes you look leaner and gives an excellent shape to your body, which is what you want if you are is a skin-hugging suit.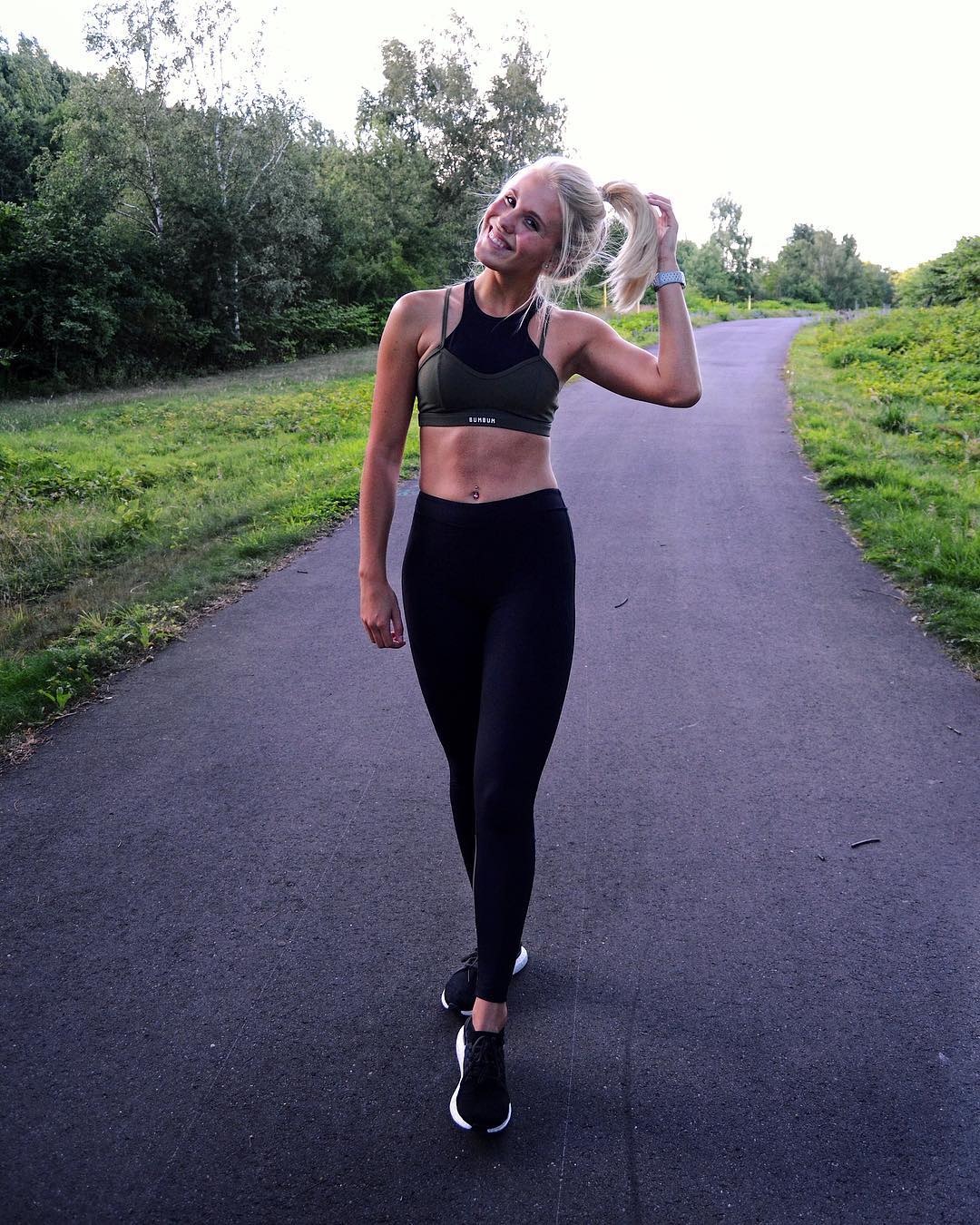 ↓ 8 – Nude Colored Leggings
Leggings are super comfortable and flexible, making it easy for you to run from rock to rock. You can pair them with any sort of top and rock it!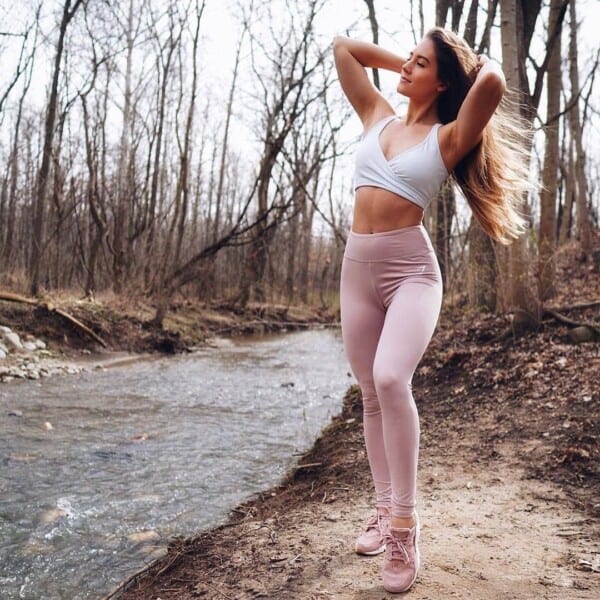 ↓ 7 – Tracksuit
A tracksuit, like this one from Ivy Park, is the perfect suit for sports. Plus, the coordinated upper and pants look amazing together.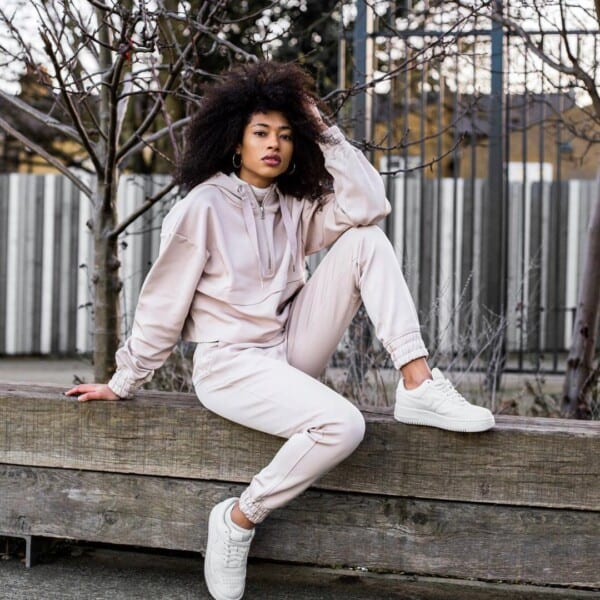 ↓ 6 – Sweat Pants
If you are a sweatpants fan, then you know that you will find an excuse to wear them anywhere.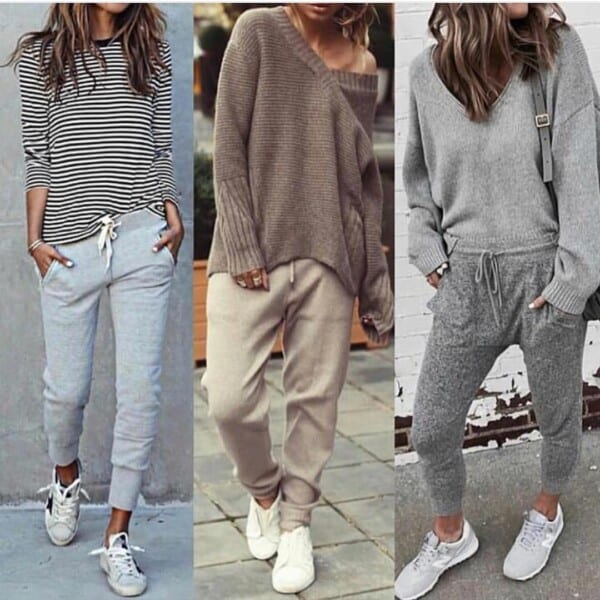 ↓ 5 – Baggy Clothes
After all the hiking and sweating, you only wish to take off your clothes. If you get irritated quickly, then wear loose and baggy clothes to let your skin breathe.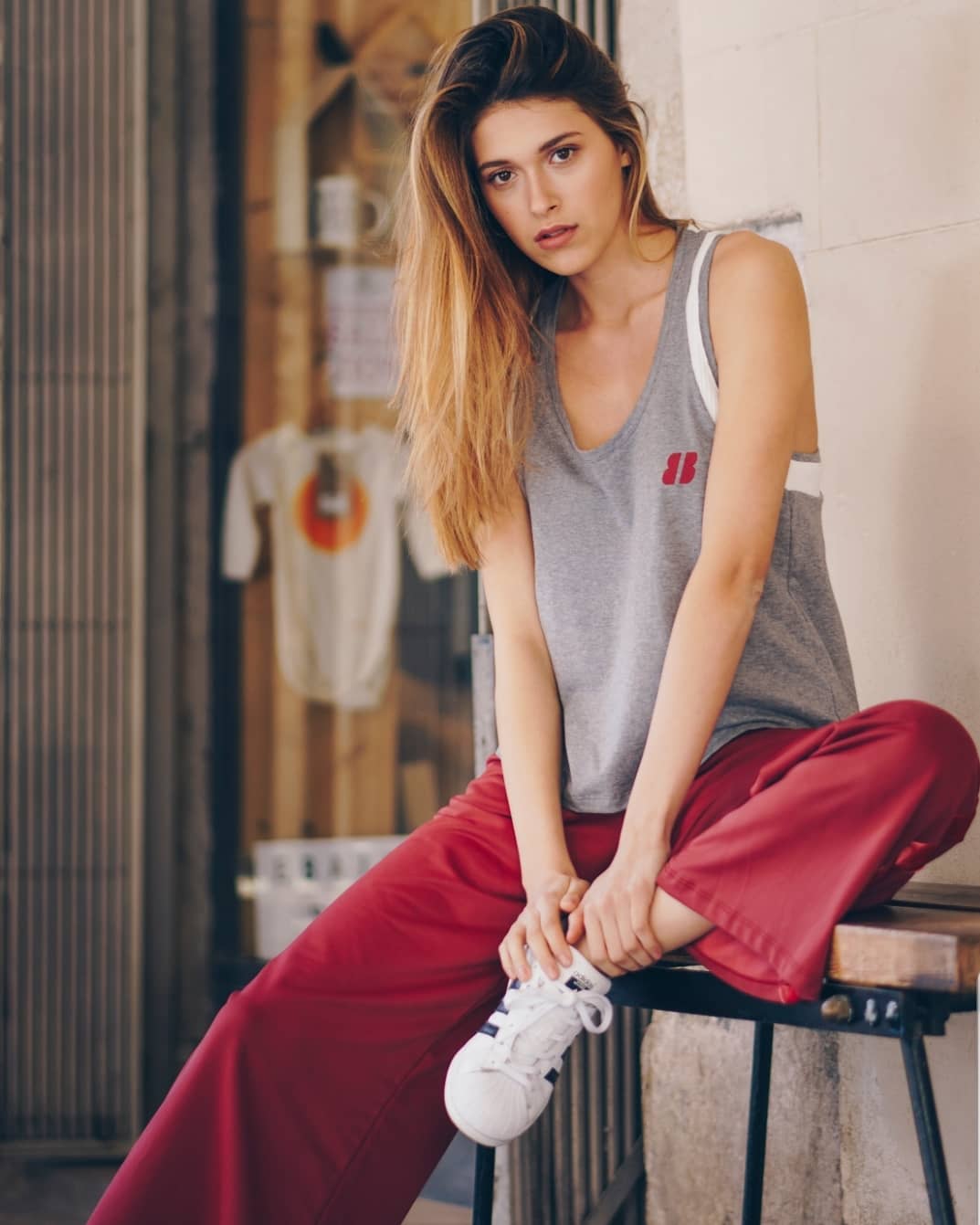 ↓ 4 – Shirt Dresses
Shirt dresses are the best for summer hikes. They need little to no effort and still help you create a chic look. To beat the heat, check out these 27 Ideas to Wear Shirt Dress in Different Ways.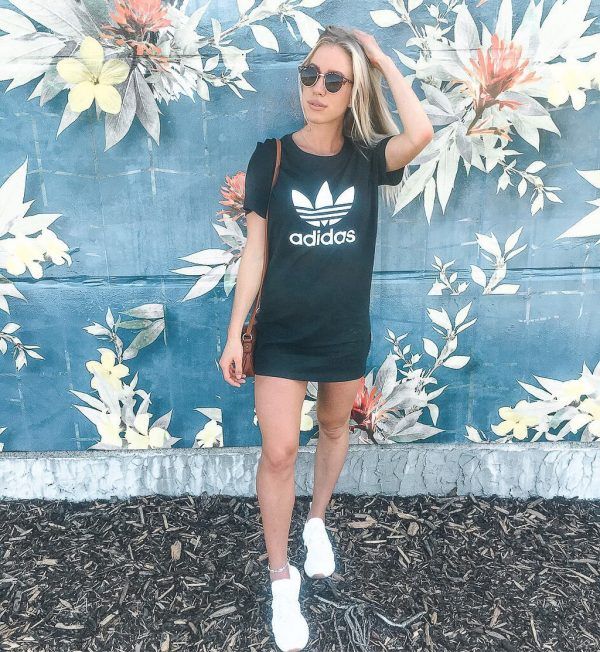 ↓ 3 – Hike Like A Celebrity
You always see pictures of celebrities hiking. Here are a few to inspire you to hike, as well as feel inspired by their outfits.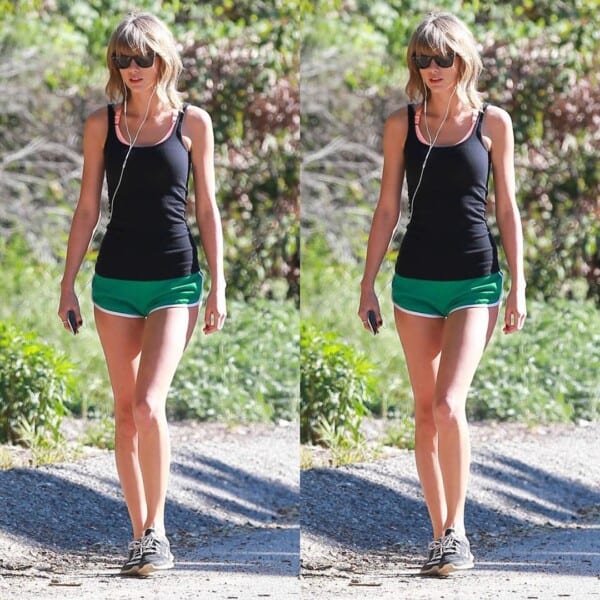 And if Beyonce allows it, you can definitely wear it. Pair it with thigh-high boots to avoid scratches on your legs plus; it looks chic.
↓ 2 – Modest Hiking Outfits
It is summer when you can comfortably wear just a sports bra and leggings. But many of you might not want to wear it. So, why not dress up modestly and still enjoy your hike? Slip into a plain tee shirt and black jeans. Pair it up with joggers and add a cross body dag. It's alright if you have no friends to accompany you to the trip, take your dog along with you!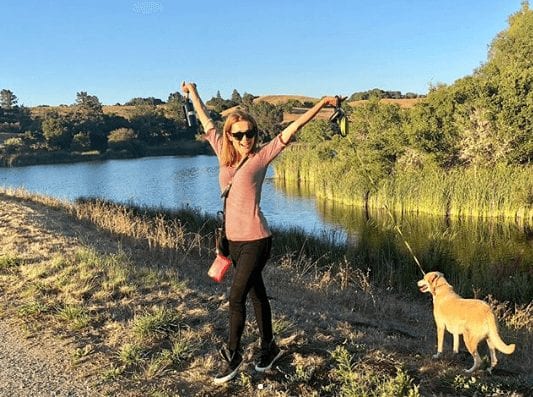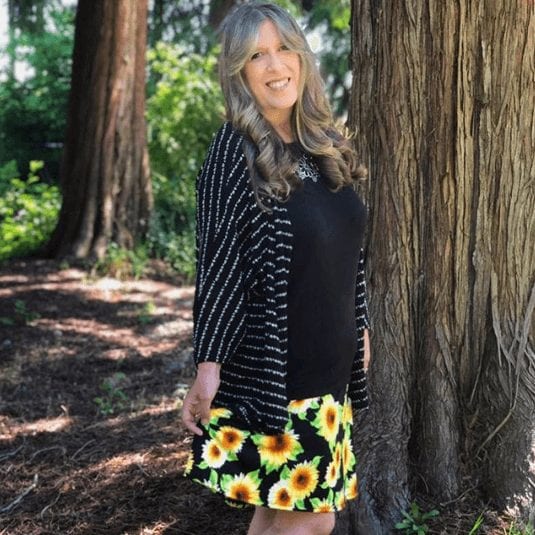 ↓ 1 – Colors That Stand Out
When going for a hike to some Greenlands, wearing bright colors like red and pink will help you take the best pictures. Also, these colors look eye-pleasing in summers.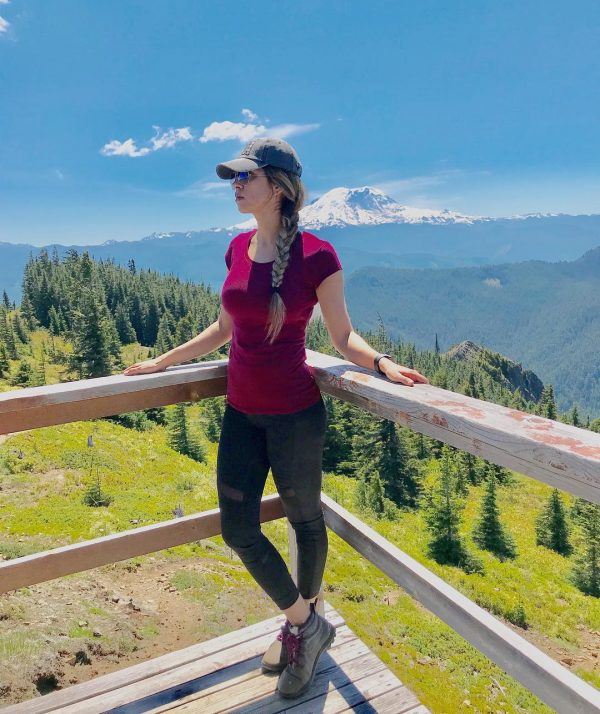 EXPERT ANSWERS TO YOUR FAQs
Q. What Are The Best Shoes To Wear For A Summer Hike?
Q. Can You Wear Jeans For Hiking?
A. Jeans are not an easy option for a hike in summers since they'll make you feel hot, and they can get sweaty pretty quickly. If you have some jeans that are in a lighter material, then you can consider them for a small hike, but we would still suggest that you either consider pants or tights as alternate options.
Q. What Are Best Brands To Shop At For A Summer Hike?
A. When you think of sportswear, 'Nike' automatically pops up in your mind. You can shop your complete hiking gear from them including shoes, socks, backpacks, tracksuits, water bottles, you name it. Some of us prefer Adidas over Nike. Adidas Woman has a pretty great selection of activewear for you to choose from. Some other really great brands for hiking outfits are mentioned below, along with the products that we most love from them:
Q. How To Style Your Hair For A Hike?
A. Ladies with long hair are often concerned about the right hairstyle for a hike. We suggest that you either go for a ponytail or the incredibly trending, top bun hairstyle. Both work well for hiking and make you look great while you enjoy yourselves. If you can make braids, that is another great option to go for.
Q. Can You Go Hiking In A Skirt?
A. You definitely go hiking in a skirt. It can work, but the smart decision here for you would be to go for a yoga skirt as they're comfortable enough for a hike.